10 amazing facts about how children are raised in different countries
In India, babies sleep with their parents until the age of five, and in Japan, five-year-olds use public transportation by themselves.
These days there are a million different ways to raise a child. Here are some amazing things parents around the world are practicing. Beware: after reading this, you might reconsider your own methods!
1. In Polynesia, children raise each other themselves
In Polynesian islands, it is customary for babies to be taken care of by their older siblings. Or cousins, at the very least. The atmosphere here is reminiscent of Montessori schools, which are becoming popular in Russia year after year. Their principle is as follows: the older children learn to be caring by helping the younger ones. And the babies, in turn, become independent at a much earlier age. I wonder what parents do while their children are busy raising each other?
2. In Italy they don't observe the sleep schedule.
Needless to say, the Italian language does not even have a word for "bedtime," because no one requires children to go to bed at a certain time. However, in this hot country there is a concept of siesta, which is an afternoon nap, so that children get used to the natural mode, which the climate dictates. Young Italians sleep with adults from two to five and then enjoy the coolness until late at night.
3. Finland does not like standardized tests
Here, like in Russia, children begin school at a fairly advanced age – at seven. But unlike us, the Finnish moms and dads and teachers do not require from the kids to do their homework and standardized tests. It is true that Finns do not shine in international school competitions, but in general it is a happy and successful country, whose residents, although a little phlegmatic, but calm and confident. Perhaps the reason is the lack of tests, which has turned children and their parents in other countries into neurotics!
4. In India they like to sleep with their children.
Most children here don't get a separate room until after the age of five, because sleeping with the whole family is considered an important part of a child's development. Why? First, it extends breastfeeding to almost two or three years of age. Second, it makes it easier to deal with problems such as urinary incontinence and finger sucking in babies. And thirdly, an Indian child who sleeps at his mother's side, unlike his Western peers, develops teamwork rather than individual creativity. Now I understand why India is ahead of the rest of the world in the number of gifted mathematicians and programmers.
5. In Japan, children are given independence
The Land of the Rising Sun is considered one of the safest countries in the world: children under 5 can travel freely on the bus or subway. In addition, babies are given a lot of freedom to control their own world. Almost from the cradle, the child feels its importance in the world of adults: it takes part in the parents' affairs and is well versed in family matters. The Japanese are sure that this allows them to develop properly, learn about the world and gradually become a well-mannered, law-abiding and pleasant person.
6. In France they raise gourmets
The traditionally strong French cuisine is also evident in the way children are raised here. As early as three months old, little French children eat breakfast, lunch, and dinner, not just milk or formula. Children do not know what snacks are, so by the time the family sits down to eat, they are always hungry. This explains why little French children do not spit their food, and even toddlers are able to wait patiently for their order in a restaurant. Mothers cook the same vegetables in different ways to find the broccoli and onions that their child likes. Nursery and kindergarten menus do not differ from restaurant menus. Chocolate is not forbidden for kids in France, so children are comfortable with it and don't throw tantrums with their moms asking for sweets.
7. In Germany they forbid toys.
It is surprising for us, but in German kindergartens, which children attend from the age of three, prohibit toys and board games. This is explained by the fact that when children are not distracted by playing with inanimate objects, they develop critical thinking, which in adulthood will help them refrain from doing something bad. I agree, there really is something to this!
Raising Children Around the World
Children's World Theme Week (June 1-10) Some of the artisans on our beloved portal came to create while on maternity leave. I belong to this category. Children change us and our creativity in many ways. They are our engine and source of inspiration! I invite you to consider the traditions of raising children in different countries!
It turns out that the approach to raising children varies considerably in different countries of our planet. The article describes the experience of parents in Japan, China, Scandinavian countries, India, Western Europe. What are the differences in approaches to raising children in different countries? Such information will help not only to learn about foreign approaches to upbringing and the experience of foreign parents, but also to form their own unique way of communicating with their child. And the main thing to remember is that the upbringing of a child should be based on love and the ability to understand the needs of the child.
Scandinavian countries
Children in these countries are not just loved, they are worshipped. Everything is aimed at the development of creativity, and there are virtually no restrictions.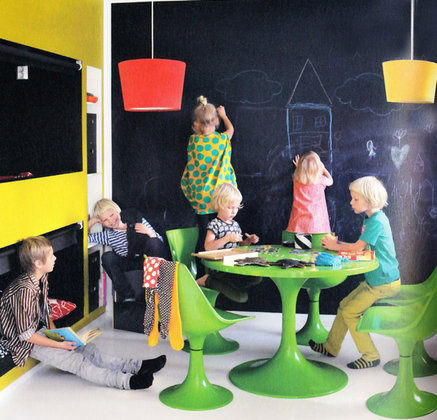 Parents don't focus on discipline or a strict regimen, the child is given complete freedom. Mothers and fathers only watch over the safety of the child.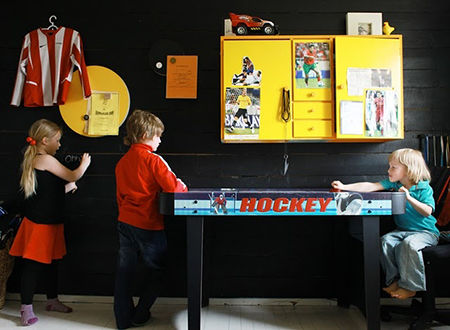 Children in these countries grow up with equal rights, and parents listen to the child's opinion and can often change their mind at the request of their beloved child.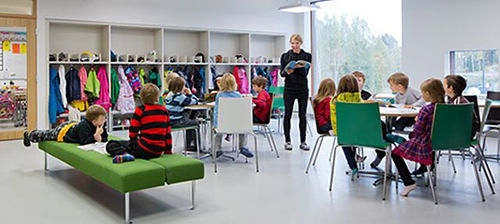 Saunalahti School. Classes at a modern school, Finland
Children with disabilities go to normal kindergartens and schools – there is no distinction between healthy and disabled children.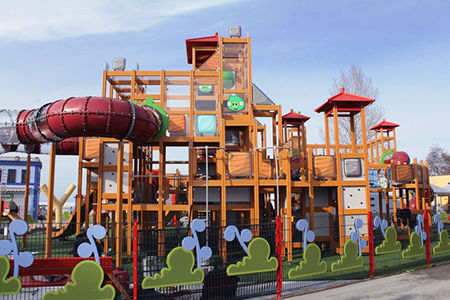 In Scandinavia, play is an important part of education, so kindergartens, elementary schools and shopping centers have excellent playrooms and playgrounds.
In Finland, for example, one gets the feeling that the country was just created especially for children. In every shopping center everything is thought out in detail: special rooms for nursing, play corners, children's menus in restaurants and cafes, low seats in transport, etc. Not for nothing Finland is now recognized as the country with the best conditions for mothers.
Japan. How children are raised in Japan
A traditional feature of Japanese families is to give complete freedom to the baby up to the age of five. Japanese children are not scolded for mischief, are calm about caprices, never yell at them, and even more so, do not use physical methods of education.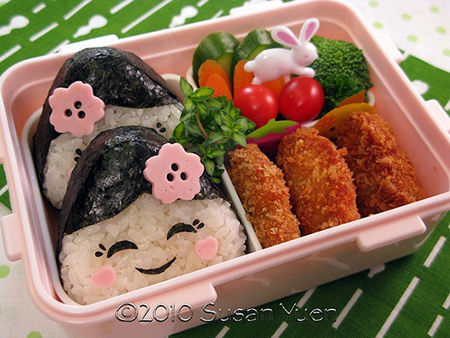 Japanese children's lunch
If parents are not happy with the behavior of their son or daughter, they take them aside and explain the rules of conduct in a quiet voice. But from the age of five to 15 years for the Japanese child begins a strict school of education and introduction to adulthood.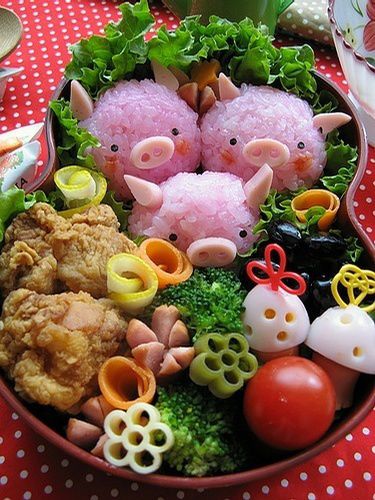 Japanese children's lunch
Interesting rules exist in Japanese school. For example, in elementary school, every kid is taken care of by upperclassmen, lunches are brought directly to the class, every problem of a little Japanese is solved by "parents' committees" (which consist of several of the most active mothers).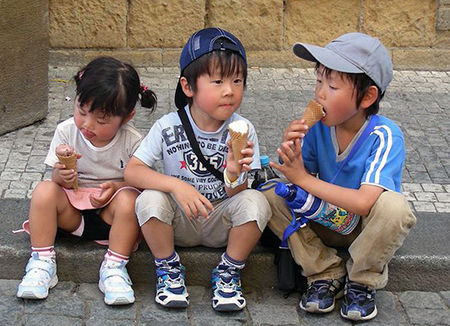 In high school, the requirements for students and the learning process become stricter: in the morning children come at a certain time to sing the anthem together, the most stringent requirements are imposed to appearance, the students begin to have a strong competition in their studies, learning a large amount of materials and subjects.
An interesting way to take children out for a walk outside of kindergarten, Japan
It is also an interesting fact that there are no parental meetings in Japanese schools (the teacher himself appoints time to talk to each parent, and there is a strict limit of no more than fifteen minutes for each).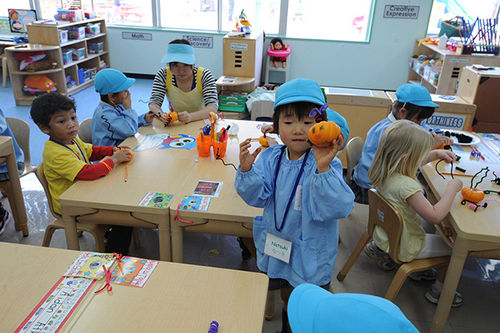 France. How children are raised in France.
In France it is normal to send your child to kindergarten at a very early age. First of all French mothers think that they will not lose their job and will not turn into inveterate housewives, and secondly this way children quickly get used to the collective and accustomed to independence.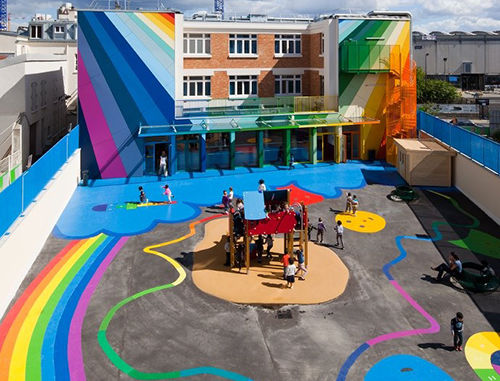 Modern school building and playground in the schoolyard, Paris, France
Indeed, the independence of French children 7-8 years is amazing – they go to school on their own, do the necessary shopping in the store and stay home alone for a long time.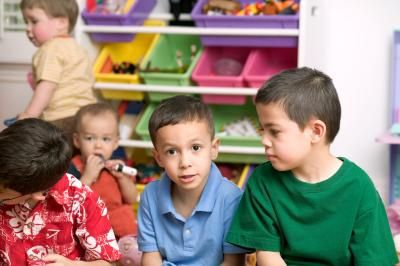 Children in kindergarten, France
Although they do not see their parents frequently, the emotional ties between them and their children are present all their lives. By the way, French mothers may well raise their voice at the child and punish him, depriving him of his favorite activity or toy for a while. However, physical methods of punishment in the upbringing of children in France are not practiced.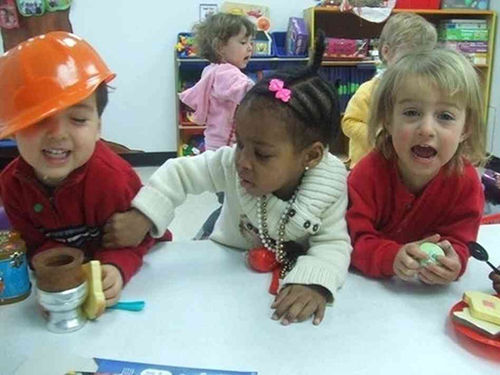 Children in kindergarten, France
Germany. How children are brought up in Germany
One of the traditions in this country is the active development of the baby, starting from the age of three.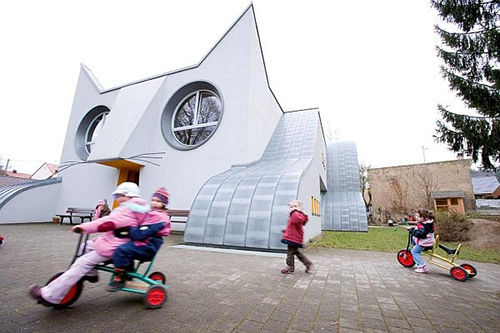 Children playing in the kindergarten yard, Germany
Once (and later several times) a week mothers take their children to a special development group, where the little ones get gradually used to the children's society by playing with other children of the same age and the teacher.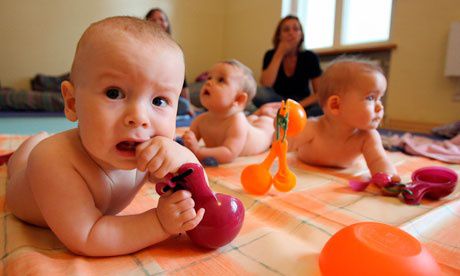 Developmental Classes for Infants, Germany
Only after attending a developmental group will the child be taken to kindergarten. As a rule, adaptation to kindergarten and school then goes most smoothly, and children feel free and confident.
An interesting way to take children outside of kindergarten for a walk, Germany
Italy. How children are raised in Italy
Traditionally, in the Italian family, the baby, in addition to the parents, is surrounded by numerous relatives: grandparents, aunts, uncles, sisters and brothers. The baby grows up in a big family and most often does not go to kindergarten. This is not necessary for Italian children – the noisy relatives spend time with them every day.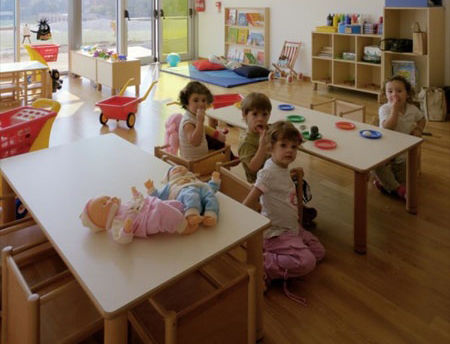 Children in kindergarten, Italy
A child in Italy is spoiled, showered with gifts and allowed almost everything: they turn a blind eye to pranks, to the inability to behave in society, and even more serious mischief children can get away with. Of course, the Italian mother can emotionally shout at the child, but immediately rushes to him with hugs and kisses. Italians love to tell and praise their children to relatives, acquaintances and colleagues.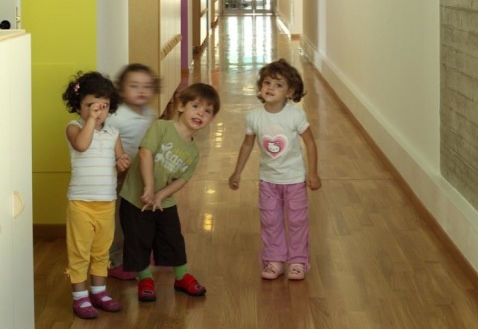 Children in kindergarten, Italy
UK. How Children are Raised in Britain
In this country, perhaps, parenting is considered one of the most consistent. Parents in this country become parents late, only by the age of 35-40, so they approach the upbringing of children seriously and maturely. The English are proud of their traditions and impeccable manners and instill them in children from an early age.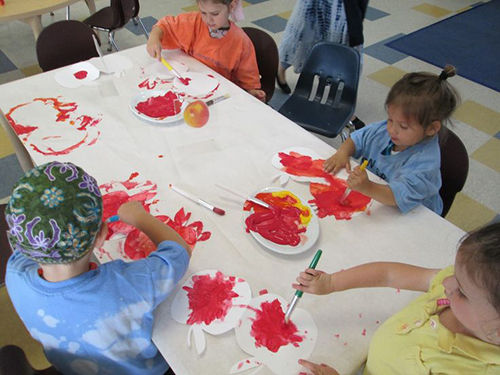 Creative Activities in Kindergarten, UK
From the age of 2-3 years, children are taught how to behave at the table, how to treat the people around, how to restrain their emotions. Thus, in the streets of Great Britain it is rarely possible to meet an open display of parental love: as a rule, it is demonstrated only at home.
Kindergarten classes, Great Britain
African countries. How Children are Raised in African Countries
In most cultures on the African continent, it is customary to carry young children everywhere. From birth, women carry infants in pieces of cloth wrapped around them. This is where babies eat, sleep, grow, and learn about the world. African women do not accept any kind of sleeping or feeding schedule. It is believed that if a baby asks to eat at night, it means that he is healthy and all is well with him.
Comfortable way to carry a baby, Kenya
Women in some African tribes even wake their children up at night to feed them (a baby sleeping for a long time is considered bad luck in these tribes). As an African child grows up, he goes out and spends all his days in the company of his peers. Often children look for their own food, make their own toys or items of clothing. In some of the poorest African countries, a two-year-old child is already able to wash his or her own clothes and dishes, and at the age of three he or she can easily do the shopping.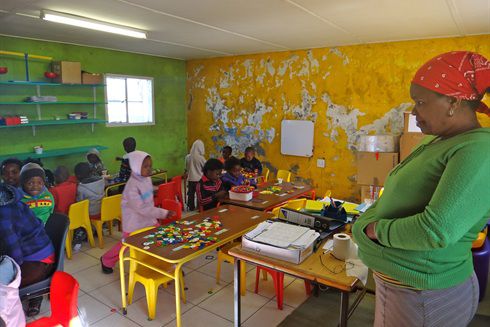 Children in kindergarten, South Africa
China. How Children are Raised in China
Chinese women stop breastfeeding early so they can take their baby to kindergarten almost right after birth. There is a strict regimen of food, sleep, games, sports, and developmental activities.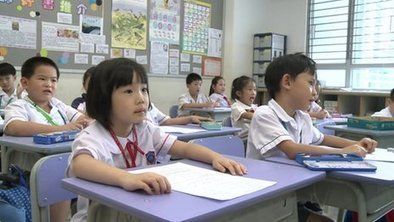 Classes in the Chinese elementary school
From childhood, children are inculcated with respect for their elders, collectivism, mutual assistance, discipline, diligence and patience.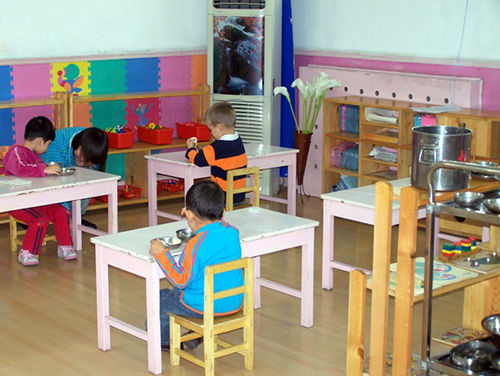 Lunch at Kindergarten, China
Chinese mothers are crazy about early development of their children: after kindergartens they take their kids to intellectual development groups, they discover more and more new methods of early development and think that a child should always be occupied with something useful.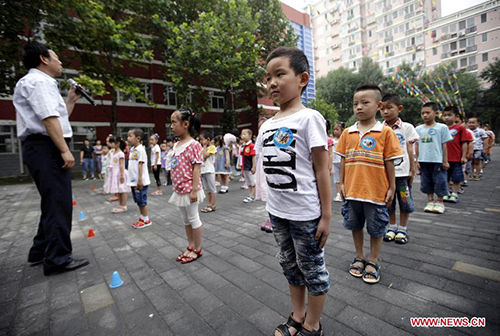 How Children are Raised in China
There is practically no division of female and male responsibilities in the family. A girl may be asked to help rearrange the furniture and a boy may be asked to wash the dishes.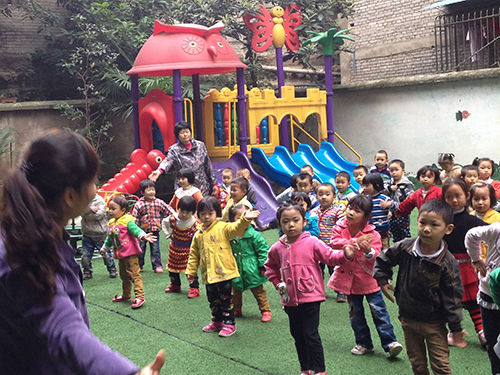 Activities in the kindergarten yard, China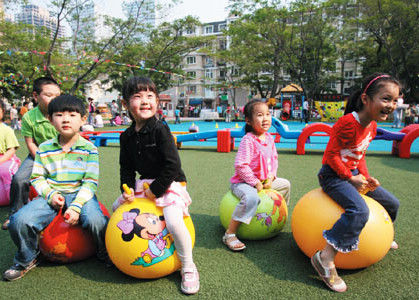 Children playing in a kindergarten yard, China.
USA. How Children are Raised in the United States
Although children here are raised in perfect harmony, and parents are careful to watch their child's intellectual, physical, and spiritual development, there are still restrictions for the little one. American children usually go to bed early and sleep in their own room from birth. The child is set a series of rules: what can be done and what categorically cannot be done.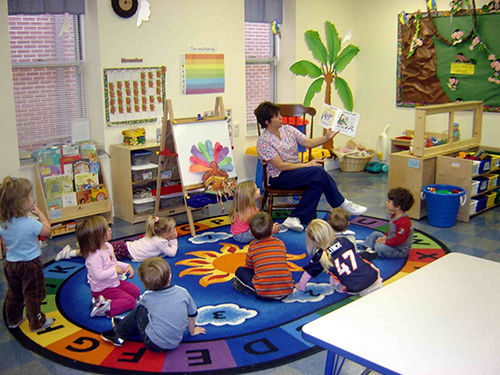 Kindergarten Classes, USA
If a child breaks the rules, he or she is deprived of a favorite toy or watching TV, or they use a technique that is popular in the United States: "time out. When parents use it, they ask their child to sit or stand somewhere apart in silence and think about his or her behavior. As American moms assure, this technique gives excellent results.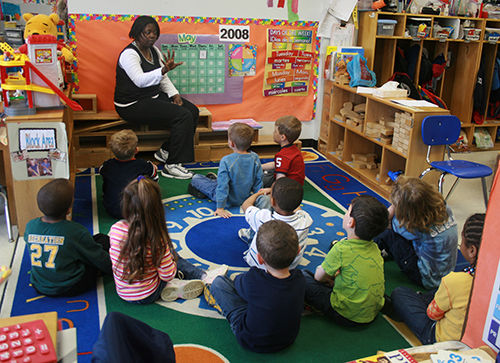 Kindergarten Classes, USA
Grandparents, as a rule, are not actively involved in the education of young Americans and see them on holidays or weekends. In high school, the child is encouraged to work part-time for a few hours a day, and when they reach adulthood, they are released to sail on their own.
India. How children are raised in India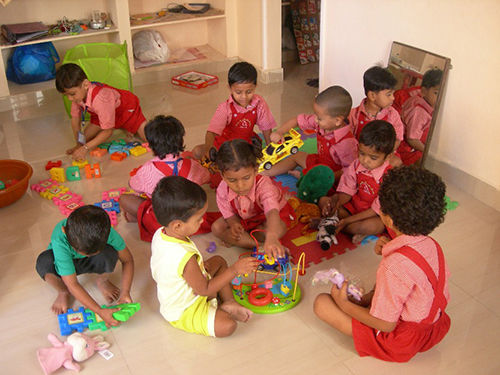 Children playing in kindergarten, India
Children in India are brought up almost from the cradle. Their mothers, with whom they spend most of their time, teach them respect for their elders and kindness to the people and animals around them.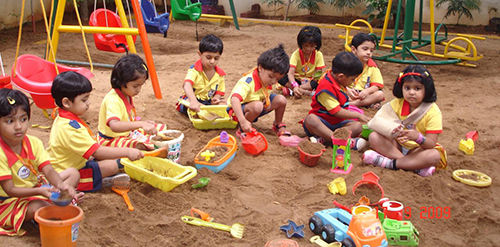 Children play in the sandbox in kindergarten, India.
This is all done delicately and with great patience – in India it is not customary to shout at children, especially in the streets.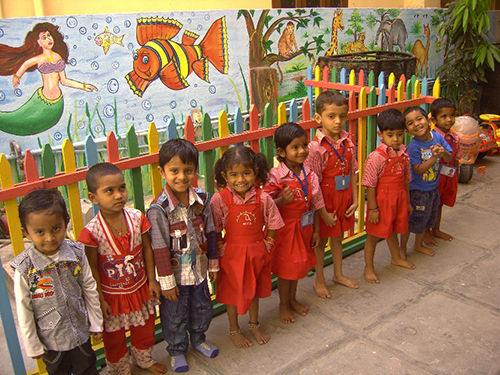 Children in a kindergarten yard, India
Besides, the most important thing in Indian upbringing is the ability to manage their emotions, especially their extreme manifestations – anger, irritation, despair. Indians grow up to be patient and affable, and pass these qualities on to their children.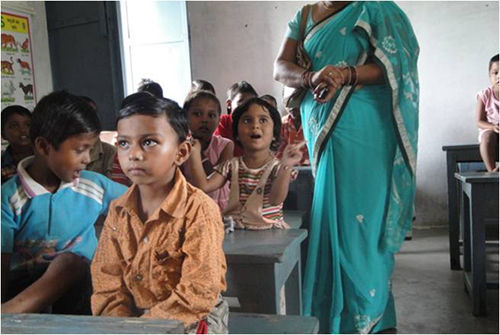 Primary School Classes, India
How do you see education in our countries? What are the characteristics of family values and traditions? How would we surprise foreigners?
A cloudless childhood to your children and prosperity to your families! Sincerely, Julia.