On Everest, in Antarctica, under the sea: 12 of the world's most unusual post offices
The Port Lockroy station is located on the small remote island of Goodyear in Antarctica. Since 1994, the station has operated as a museum and a small post office. Each summer season, which runs from November to March in Antarctica, a team of postal workers work here. About 70,000 "polar" postcards are sent from Port Lockroy each year.
Latin American Palace
Santiago, Chile
Construction of the Santiago de Chile Central Post Office ( Correo Central de Santiago ) began in 1881, designed by architect Ricardo Brown. It was located in the city's central Plaza de Armas on the site where the presidential palace was located until 1846. Brown designed the building in the Neoclassical style on the foundations and some of the vaults of the old palace. In 1976, the Main Post Office was recognized as a National Monument of Chile.
Underwater Post Office
The Island of Mele, Vanuatu
The world's only underwater post office was opened in 2003 off the coast of Mele Island, also known as Hideaway Island. A water-resistant postcard is marked with a waterproof postmark and can then be dropped into an underwater mailbox.
Monument to Colonialism
Lahore, Pakistan
The Lahore Central Post Office building was built in 1887 to commemorate Queen Victoria's 50th birthday. Its architect was Sir Ganga Ram, the "father of modern Lahore," who combined colonial style with local cultural elements. The post office building consists of two main halls and two minarets.
Canadian Chateaus.
Ottawa, Canada
The new Canada Post Central Office building opened in 1939. The building was built in a whimsical combination of "Canadian Chateau" in the Loire Chateau and Art Deco style with decorative lions on the facade.
Everest Post Office
Tibet, China
5,300 meters above sea level, this post office is considered the highest in the world. It was opened in 2001 and initially operated in an army tent but later a separate building was built. The post office operates during the mountaineering season from April to August.
Post Office in a barn
Florida, USA
The smallest U.S. post office is located on the edge of the Everglades in the village of Okopee in a former 5-square-foot fertilizer barn. It employs one letter carrier.
Although only 11 people live in the village, the unusual post office attracts many tourists, who are not stopped even by alligators.
Post Office of the Resistance
Gdansk, Poland
The main post office building was opened in 1920. Under the Treaty of Versailles the post office was considered extraterritorial property.
On September 1, 1939, Polish postal workers and militiamen defended the building for 15 hours against invading SS troops. In 1979, a monument was erected to them in front of the entrance to the post office.
Rebellion Headquarters
Dublin, Ireland
Dublin's main post office, built in late Georgian style with an antique portico and columns, is located on central O'Connell Street.
It is considered one of Ireland's most famous buildings because it was the headquarters of the 1916 Easter Rising.
Oldest Post Office
Sancouar, Scotland
The village of Suncoar on the River Neath in the south of Scotland is known for its tiny post office, which is considered the oldest operating in the world.
It has been in operation since 1712. It's true that in 2019, the last owners put the post office building, along with the apartment building, up for sale due to retirement.
A post office instead of a prison
Kolkata, India.
West Bengal's main post office was built between 1864 and 1868 on the site of the British military Fort William.
In the late 18th century it was the site of the infamous "Black Hole of Calcutta," an underground prison where Bengalis held British prisoners of war.
From the Japanese Empire to the Republic of China
Taipei, Taiwan.
When Japan took over Taiwan in 1895, over the next five years the colonizers opened 23 post offices on the island, with Taipei being the first.
In 1920, the building was completely renovated in the Art Nouveau style, becoming the largest postal operation center in Taiwan.
After the transfer of the island to the Republic of China in 1945, the new authorities demolished some of the columns and added another floor. Since 1992, the post office building has been declared a historical monument.
Photo: SHUTTERSTOCK / FOTODOM
Material published in Around the World No. 4, June 2022
The post office delivers: 7 post offices
Playing in the box: facts about the post office and postal records
Bird guide: 7 stories about pigeon mail
Network publication "Site VokrugSveta.ru" Certificate of registration of the media EL № ФС 77-83686, issued by the Federal Service for Supervision of Communications, Information Technology and Mass Communications (Roskomnadzor) July 26, 2022.
Founder of the online edition: Limited Liability Company "Shkulev Media Holding
The editor-in-chief: T.S. Menshchikova.
Copyright (with) Ltd. "Shkulev Media Holding, 2022
No part of this site may be reproduced without permission.
Contact information of editorial office for state bodies (including Roskomnadzor):
E-mail: digital_vokrugsveta@hspub.ru Phone: +7(495) 633-56-33 Fax: +7(495) 633-57-57.
The most unusual postal items in history
People have been using postal services for many years. And of course there were originals who tried to use this service in the most extravagant way. Below is a list of the most unusual mail items ever forwarded in history
Children in the mail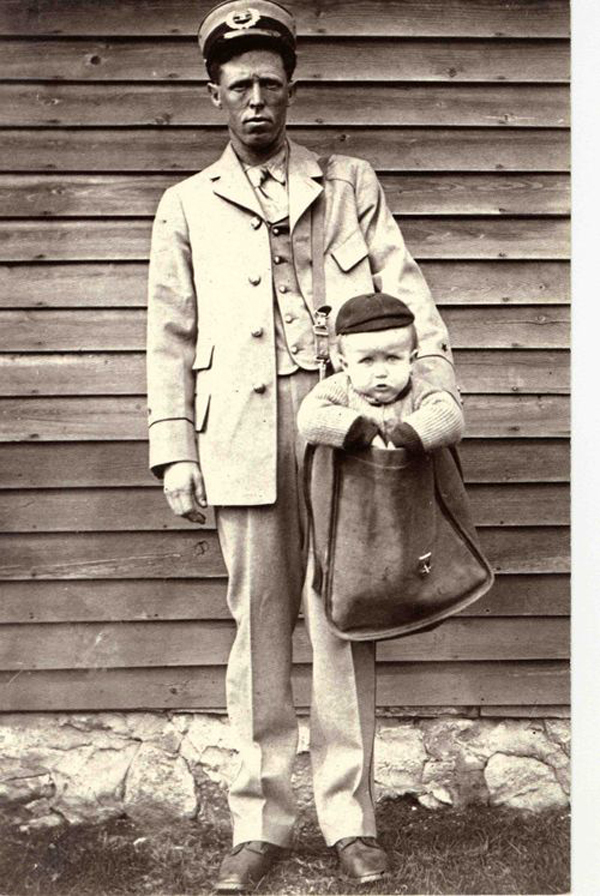 Above is a humorous photo of that era. Although, as in any joke, there's only a bit of a joke here. The postal service came to the United States in 1913, and people immediately began to test the new service's flexibility.
What nothings were sent by mail! In mid-January of that year, Mr. and Mrs. Jessie Bogue of Glen Este, Ohio, figured it would be cheaper to send their son to his grandmother by parcel than to buy him a train ticket. They paid 15 cents in stamps, and "insured" him for $50.
The postmaster quickly shut down the shop, but people continued to bend the rules, including sending a 14-pound baby to grandma's house (a popular place for kids, it seems). This fashion waned after its peak in 1915, and the sending of children was finally put to rest.
A slave sent to freedom by parcel.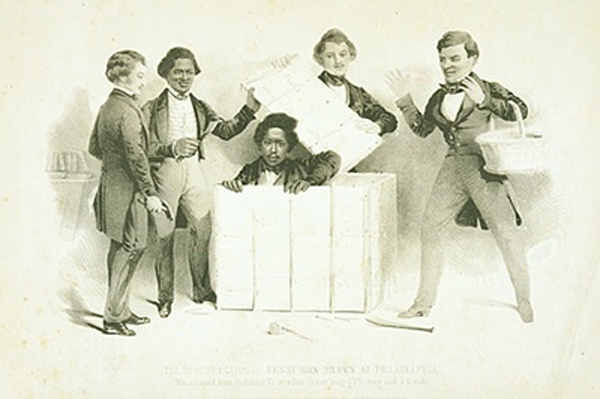 This may be the most ingenious escape from slavery of all time. Henry Brown had the genius idea of sending himself by mail to a place where slavery did not exist.
On March 29, 1849, Brown climbed into a wooden box (with the help of a storekeeper friend), and a 90-kilogram parcel was shipped to the Philadelphia home of abolitionist James Miller McKim.
The fugitive so extolled and extolled his own escape that in 1850 the government passed the Fugitive Slave Act. Many slaves would have preferred that Brown keep his mouth shut and not spread the story so that others could have the same way too.
The Living Cat.
A cat just before its journey through New York City's pneumatic mail system
From 1897 until 1953, letters were sent through a complex system of pneumatic tubes, flying at 56 kilometers per hour through cylinders full of other mail in all sorts of directions.
At the opening ceremony, the General Post Office sent a Bible, a large artificial peach, and, for reasons unknown, a cat via pneumatic mail. According to one attendee, who wrote about it in 1931, the cat looked stunned but remained unharmed.
Thousands of creepy letters
Of course, there's nothing strange about sending letters in the mail, but when thousands of anonymous letters are sent to the same small town…
It was in Circleville, Ohio (population 13,000) beginning in 1976. Residents from all walks of life began to receive these strange messages in block letters accusing them of various atrocities.
It is believed that the writer was the murderer of Ron Gillespie: he called him and he decided to meet and confront him; Gillespie drove off the road and was later found dead nearby. Next to him was a shotgun, which had been fired once.
A man named Paul Frashower was found guilty and sent to prison for attempted murder; he denied all charges. Even while he was in solitary confinement, the letters kept coming until the 1990s, and then it abruptly went quiet.
The bank building.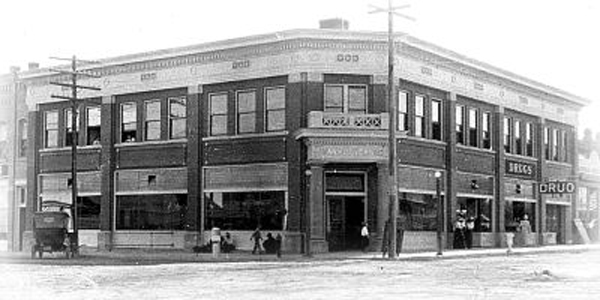 In 1916, William H. Colzap set out to build a brick bank in Vernal, Utah. The bricks he chose were over 200 miles away in Salt Lake City, and he figured the best way to ship them (all 80,000 of them) was by mail.
In all, he packed 40 tons of bricks into boxes with a capacity of 22 pounds. The Utah post office was stunned, but did deliver the entire "building" brick by brick.
Nevertheless, this prompted the postmaster to limit the allowed parcel weight – henceforth one person was allowed to send parcels up to a total weight of 90 kilograms per day.
"It is in no way the responsibility of the United States Postal Service to mail buildings," wrote state Postmaster General Burleson.
A $350,000 drone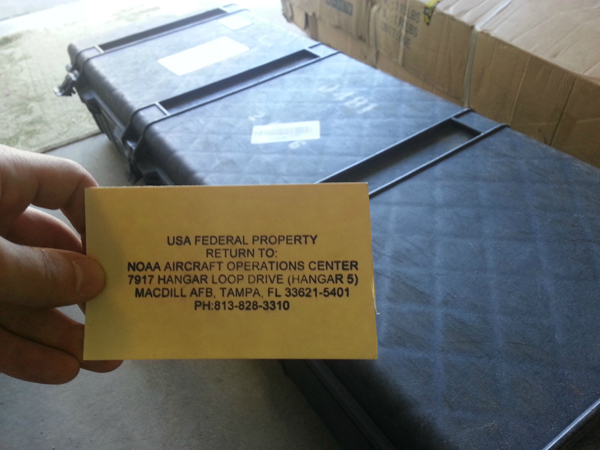 This drone is for you … Oops! There's been a minor (and expensive) misunderstanding. A college student was ordering a weightlifting bench, but when the package was delivered by UPS, there was an extra box, also in his name.
Thinking it was part of the order, the student opened the box and discovered something that looked like an airplane. He posted the pictures on the news site Reddit, and they immediately went viral.
Turns out the drone was non-military and used by the National Oceanic and Atmospheric Administration (NOAA). It is still unknown who the sender of such an unusual package was.
Sending bricks as a form of protest
Speaking of bricks, the idea of sending them to banks or senders of unwanted letters first occurred to radical Abby Hoffman, who published it in his book "Soap This Book" in the 1970s.
At the time, any letters or reply envelope cards sent by credit card companies had to be delivered no matter what they were attached to, because the mailing was paid for by the sender (which came at a cost if it was a heavy brick).
The laws have since been changed so that this opportunity cannot be abused.
This practice is still a way of protest: recently in England, opponents of UKIP have been sending bricks (among other things) in pre-paid envelopes, which is apparently still not illegal there.
Skis, a hammer, and a case of rotten fish as part of "The Experiment"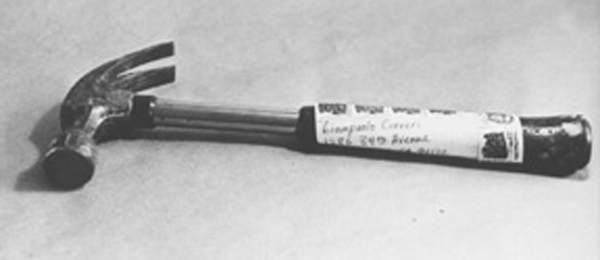 "If I had a hammer, I'd mail it in the morning"… Despite all the rules, the post office is fairly tolerant of sending strange items through the mail.
A group of hilarious scientists from the journal Improbable Research once set out to put this to the test in a 2000 "mailing" experiment. They sent many different items, classified as valuable, sentimental, bulky nonsensical, suspicious, and disgusting, to see which ones would be delivered.
The list of items included skis, a human tooth, a helium balloon, a rotten fish and a fresh coconut. You can find the exact results of their "research" online, but 18 of the 28 items were indeed delivered to their recipients (including skis).
The world's smallest post office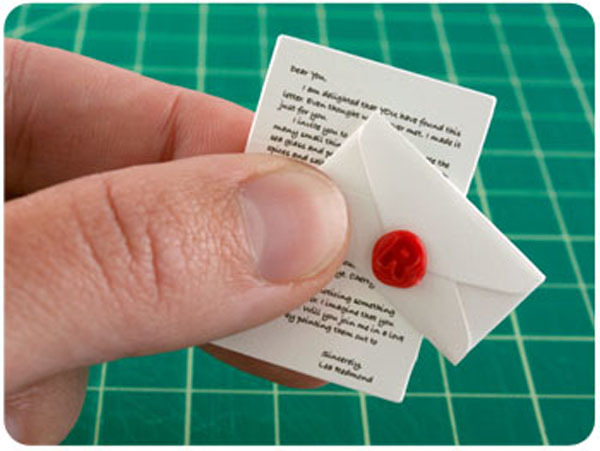 This note is fascinating (and quite legitimate). Leafcutter, dubbed "The World's Tiniest Post Office," hand-creates tiny letters, packages and invitations, which are then delivered via regular mail (albeit in larger, mail-permitted packaging).
For a "tiny" fee, you can write a personal letter or select a small object (if it's a parcel) and have everything designed, decorated and shipped to anywhere in the world.

1.7K posts 2.7K subscribers
Community Rules
1. You can't break the rules of the site.
I wonder what a slave would choose: to remain a slave or be sent to freedom by the Russian Post?
About the "kids in the mail" thing, I thought they said the photo was post-op.
There was, I think, a story (isn't it from the creepy story community?) about how a neighbor (aka blogger) gg mailed himself for an experiment and asked to take the package for himself, and gg while dragging it to his garage dropped the box, and broke his neighbor's neck. Then he was looking for what stinks in his garage.
I heard a story about guys who sent a package to a friend in the army. Shit in a box and put it out in the cold. They waited for it to freeze and sent it off. At the post office it melted and started to stink. True or false, I don't know.
Friday delivery.
– (writing) the package is under the door mat.
Response to "One less legend" post
In Texas, parcels get stolen like good morning, and that's despite the presence of guns and rifles in most of the population.
And the thieves don't care about all the bells and cameras, they just keep on hauling and hauling.
Amazon a year ago came up with an option – if you have a smart garage (device costs $ 30), the mailman just opens it, puts the package and close the next. Everything is safe and sound.
What principle do they use to sort parcels?
In the United States in the early twentieth century, children were sent by mail at the rate of chickens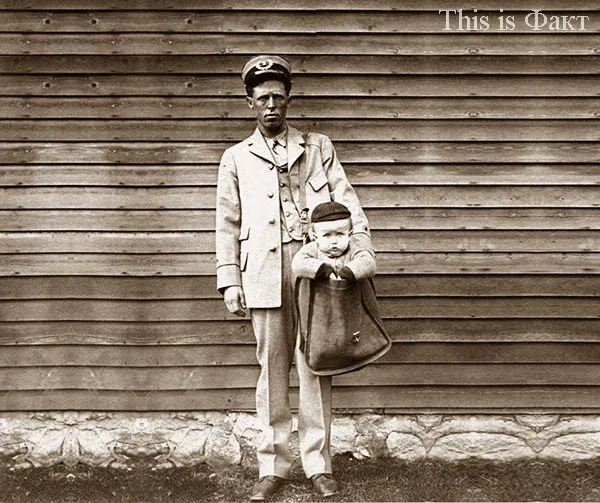 In the early twentieth century, it was possible to send a child by mail in the United States: the service cost less than a dollar, which was cheaper than a train ticket, and the post office itself took care of the living parcel. The child was "packed" in a special postal bag, stamped on his clothes, and the parcel was delivered to its destination. During the journey, postal couriers looked after the child. Then, of course, the service was banned, but several children were sent this way to relatives.
More Interesting Facts: This is a Fact
Return of all parcels sent by Japan Post to Russia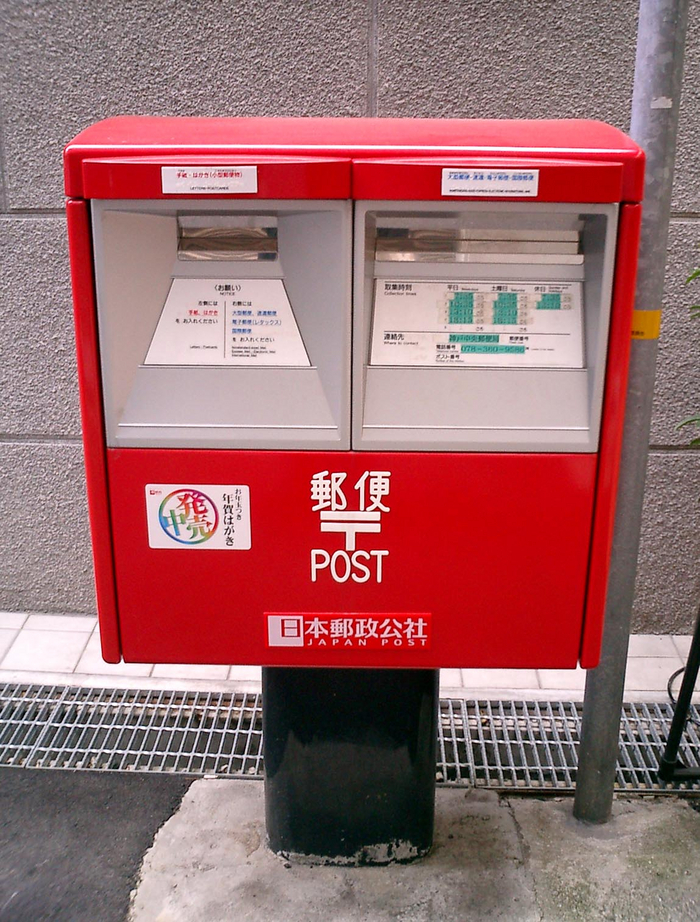 Japan Post announced today that from the end of May it will start returning parcels, letters, etc. sent by sea to Russia. It explained the impossibility in the current circumstances to deliver anything to Russia this way. Money will be returned to the senders. Air mail was stopped even earlier.
Letters and cards, and also about 20 thousand parcels and small packages which were accepted since the end of November of last year and till the end of January of this year are subject to return. They are currently stuck inside containers on cargo ships as well as in warehouses overseas. All of these will be delivered to the addresses of shippers in Japan.
Shipments that should have been delivered to other countries via Russian territory will also be returned. These are Uzbekistan, Kazakhstan, Kyrgyzstan, Tajikistan, and Belarus. Marine parcels there, as well as in Russia, ceased to be accepted on January 27.
Winter vacations in "Prostokvashino".
When your heart is heavy and your chest is cold,
To the village of Prostokvashino you go at once!
Where for moustaches and paws, and smiles of mothers,
I won't give it back to you, my friends!
Letter carrier Pechkin: Dmitry Sidorkevich
Rimma Svekolnikova (Uncle Fedor's mother): Marina Shevtsova
Uncle Fedor: Matvey Voronin
Photographer: Alina Tretyakova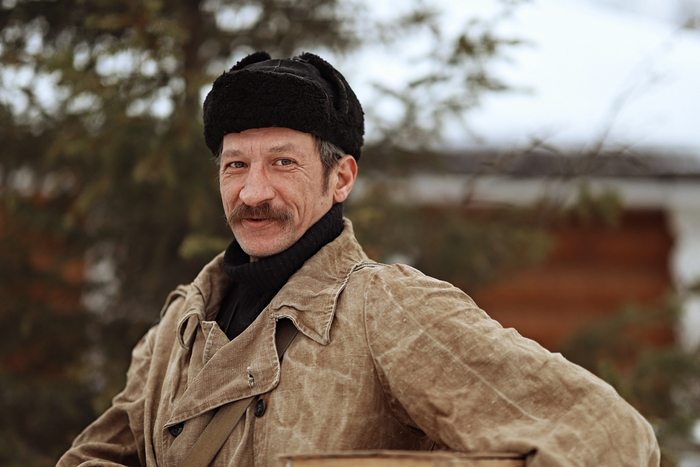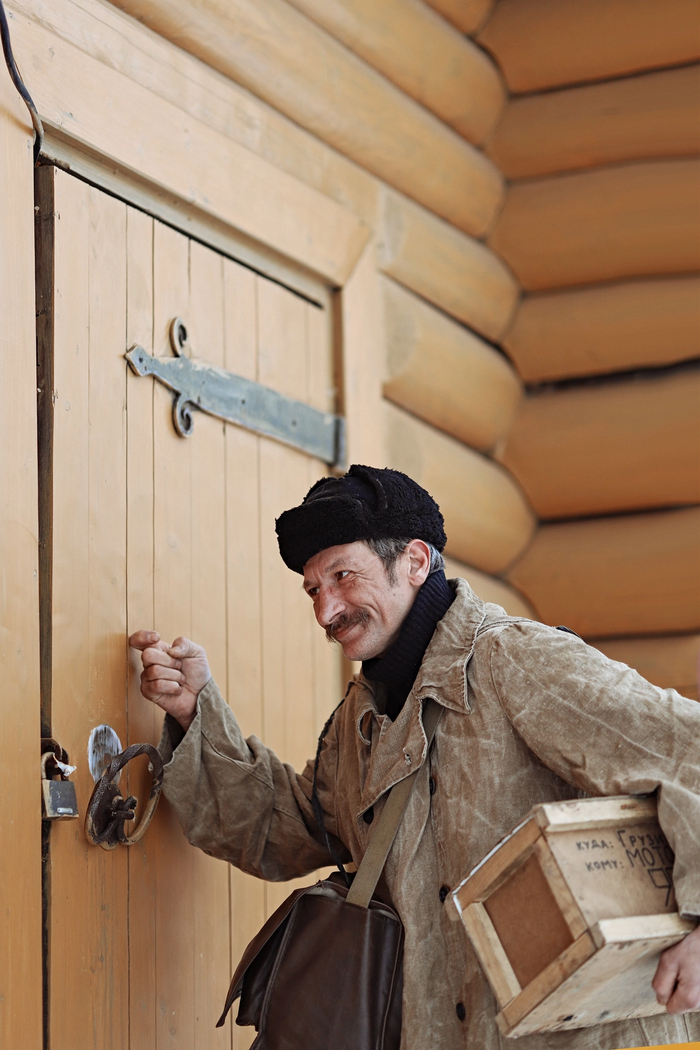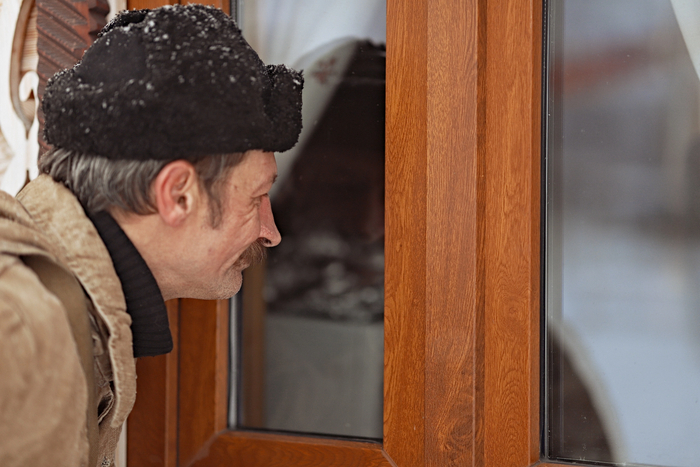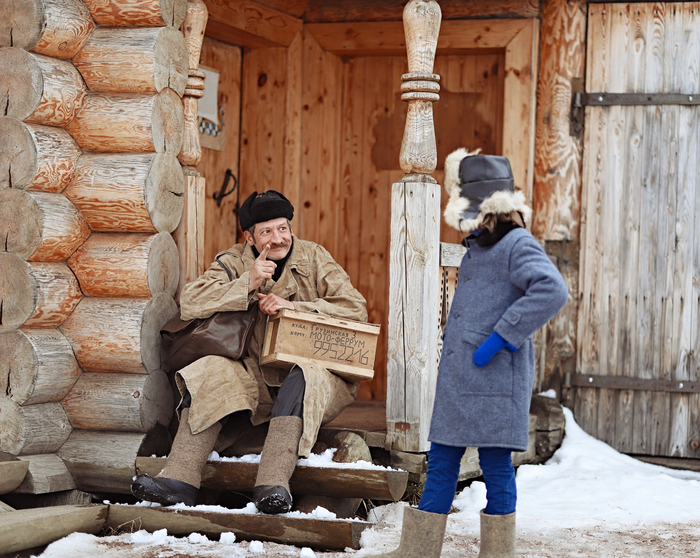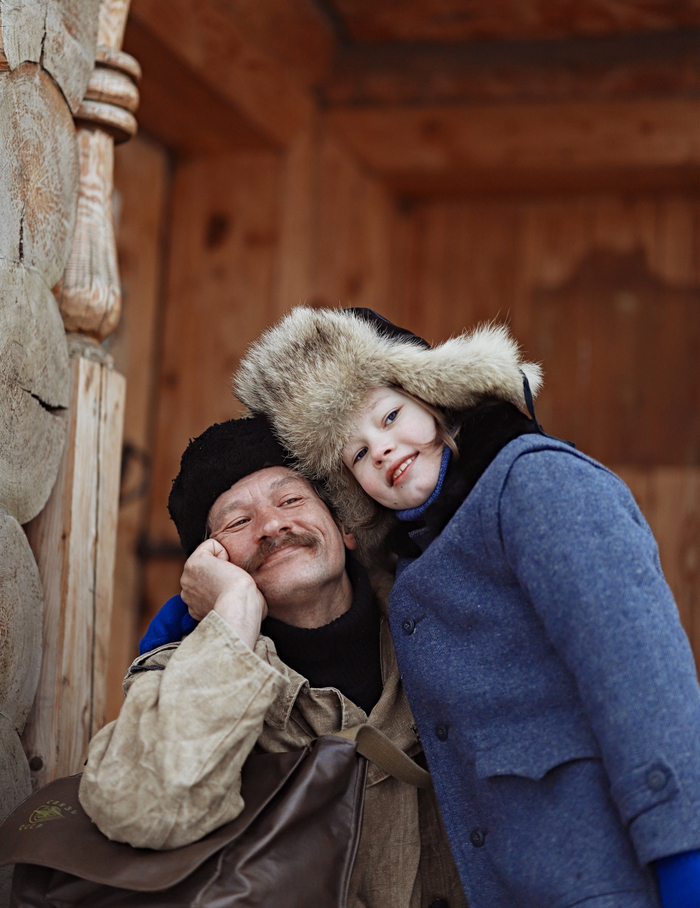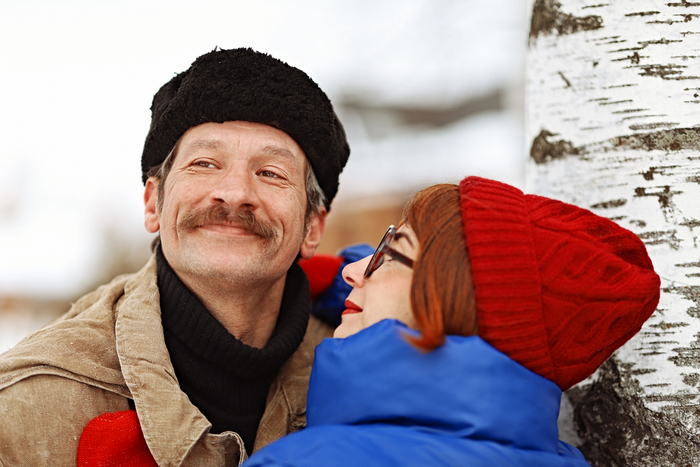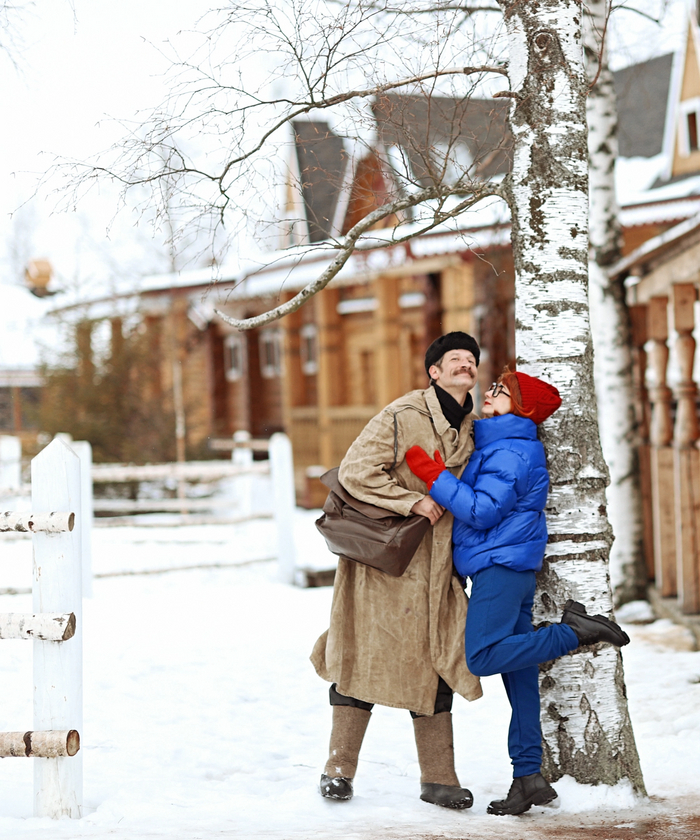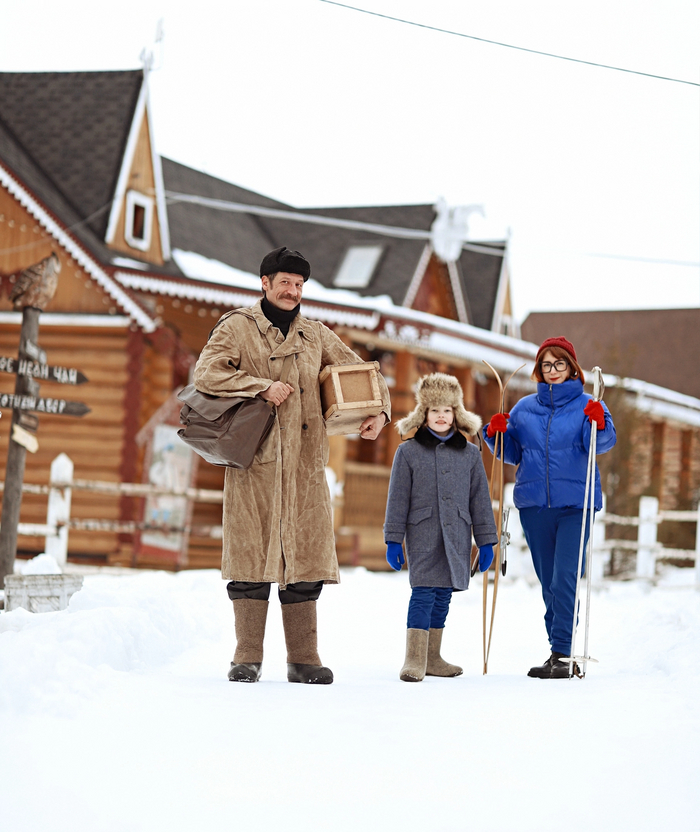 Postcard. #33: "Repeated Notices."
Postpard. №33
For inspiration, thanks to the post office index 117292

Triple namesake?
Cheers, everyone!
What happened to me: I have a triple namesake, with my phone number.
And it happened this way:
Often I order goods on the well-known to all Chinese, on this installed applications "Russian Post" and "Where the parcel". And here recently appears in my "Russian Post" a new parcel added "by matching numbers. Was sending a parcel from Hong Kong to Bodaibo (Irkutsk region. 666900). I looked it up and found out that my triple namesake lived there. Well, I think, okay, it happens, they made a mistake. I know for sure that the package is not mine and has a strange weight of 22 grams. I looked in advance at the phone number of the post office in Bodaibo, ordered home delivery and see that the address reads "Chechen Republic, Stroitelny Lane. ". Waiting for a call from the Bodaibo post office. They call about the delivery: "And where do you live? I answered that I live in Udmurtia, there was a pause, "And how do we deliver a parcel to you in Chechnya? I suggested to write down "the subscriber has moved", then cross out the wrong address and write the correct one and I'll get it here, as both my phone number and full name are mine. No they say that's impossible.
Two hours later the package is listed as delivered.
And that's not all! Recently there was another parcel, though from another seller, but again in Bodaibo and again 22 grams and again the triple namesake with my phone number.
Went to MTS to check a clone of my number: "No, we do not do that.
Went to the post office, asking to contact Bodaibo and ask to change the address: – "No, you can not, the address is written by the sender.
I don't know what to do. Maybe someone can give me some advice. I do not particularly care about these parcels, because I know – not mine. But I have a bad feeling about them.