Rating of the TOP 7 amazing places on the planet
And a lifetime is not enough to experience and explore the incredible beauty of the globe. In the world there is an infinite number of impressive places that nature herself has created and donated to us. Majestic waterfalls, mysterious lakes, unique nature reserves, endless deserts, original settlements, breathtaking views of mountains, full of legends castles. We have compiled a list of the top 7 most fascinating places around the world, which should definitely be seen with your own eyes and feel their cosmic atmosphere.
1st place – Tanzania. The kingdom of wild animals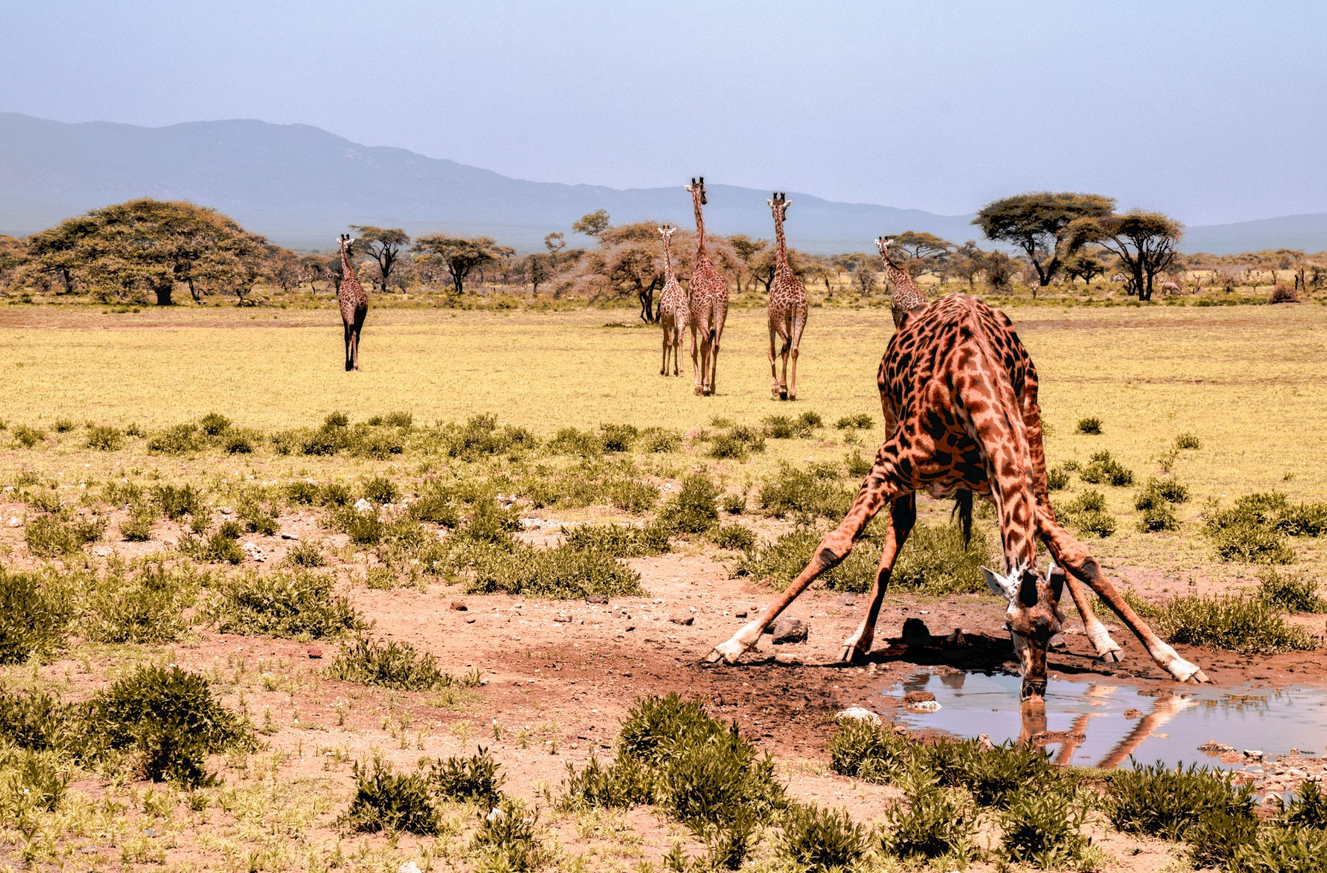 Tanzania is a country of high tourist potential. It brings together lovers of safaris, extreme entertainment and relaxing beach holiday on the shores of the Indian Ocean. To visit Tanzania means to find yourself in the heart of the Serengeti, the oldest national park, which has preserved untouched nature in its original form. And the people are guests here. The endless plains are home to some 500 species of birds and 3 million species of animals. There is a large population of lions, elephants, rhinos, spotted hyenas and cheetahs. It is better to stay in lodges located right in the middle of the national park without fences, watching the life of wildlife. Here you can easily stroll into the room baboon, herd of wildebeest or walk a few meters of the leopard. Savannah lives by its own rules and you never know what it will cook. The most unforgettable experience is a balloon safari (especially during the Great Migration). Flying silently over the valley, you observe big-eared foxes, tomtoms, and giraffes. You can go to the Serengeti Crater, Oldo Lengai Volcano or on Lake Natron to admire the flamingos.
2nd place – India. The Himalayas
A country of inexpressible contrast and versatility. Majestic mountain peaks, mysterious jungle, velvet tea plantations, endless beaches of Goa and the richest Indian culture. The heart of India is the Golden Triangle, where the most famous attractions are concentrated: the Lotus Temple in Delhi, the Taj Mahal in Agra and the Palace of Winds in Jaipur, the Lotus Temple in Delhi. But we suggest we fly away from the noise of the cities and find ourselves in the most beautiful places on the planet, with mesmerizing river valleys, picturesque waterfalls, colorful gardens and Buddhist monasteries on the slopes of the majestic and untamed Himalayas. The state of Sikkim, the last Himalayan Shangri-La, offers beautiful high mountain scenery, including Kanchenjunga, India's highest mountain. In Gangtok, you can walk for hours in the orchid garden, where about 450 species grow, and admire the mountain lakes. In West Bengal, the atmospheric town of Darjeeling, famous for its tea plantations and the 86 km long toy train of the Darjeeling Himalayan Railway, is nestled more than 2 km high. It simply must be ridden across the lower Himalayas over several hundred unique bridges. This is another India – pure, inspiring and measured. Everyone who has been there, dreams of coming back again.
3rd place – Russia. Karelia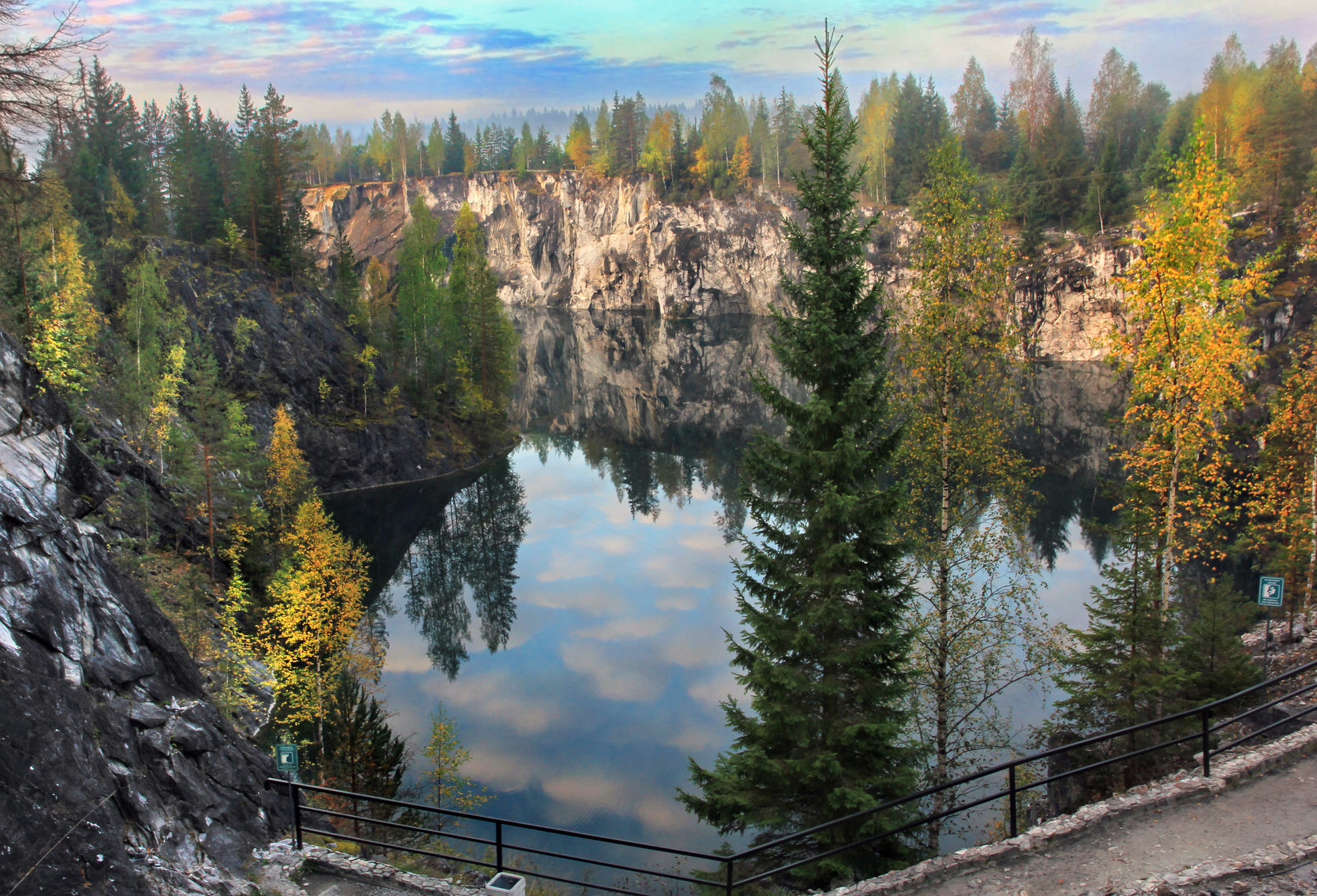 Among the most popular tourist destinations is the land of forests, lakes and marshes – Karelia. It attracts tourists from all over the world with its ecologically pristine nature, where everything is imbued with the spirit of ancient legends. Pine taiga with centuries-old trees, rich berry fields, rocky and gentle shores smoothed by glacier, full-flowing rivers rich in fish and incredible waterfalls. The marble quarry located in the unique Ruskeala Mountain Park, where marble has been quarried for over 300 years, and which is now overgrown with forest and filled with groundwater, impresses with its grandeur. In the park of exceptional value "Paanayarvi", the mountain peaks are separated by deep gorges, numerous lakes, violent rivers with rapids and waterfalls, and the slopes of the mountains and river valleys are covered with virgin mighty forests. It's worth climbing up Naurunen, the highest mountain in Karelia, which offers an enchanting landscape. And in winter, the region beckons skiers, fans of snowmobile races or dog sledding. Clean air, white nights, cloudberry, moose, rushing rivers and endless expanses here you can truly relax.
4th place – Romania. Transylvania
The first thing that comes to mind is the legend of vampires and werewolves. But once in Transylvania, you find yourself in another world with a peculiar untouched nature. Wild woodlands, picturesque mountain landscapes, Carpathian meadows, mysterious lakes, caves, valleys, hundreds of ancient castles and fortresses. The most impressive among the non-man-made sights is the Bikaz Gorge. Breathtaking beauty of the 300-meter cliffs along the river of the same name, as well as one of the most extreme roads in Romania – serpentine length of 8 km above a high cliff. It is definitely worth a trip to Fagaras through the Transfagaras highway with very long S-shaped twists and turns down the southern Carpathian Mountains. It's an amazing place. The Transfagarasan Highlands Route climbs up 2 km and is considered one of the most breathtaking and dangerous highways in the world. Lake Laku Roshu, located at an altitude of 980 m, with tree stumps sticking out over its smooth surface. It is known as Red Lake or Killer Lake and is shrouded in various bloody legends. It was formed after an earthquake as a result of a massive collapse of the rock, flooding the pine forests, which later turned to stone.
5th place – Kazakhstan. Semirechye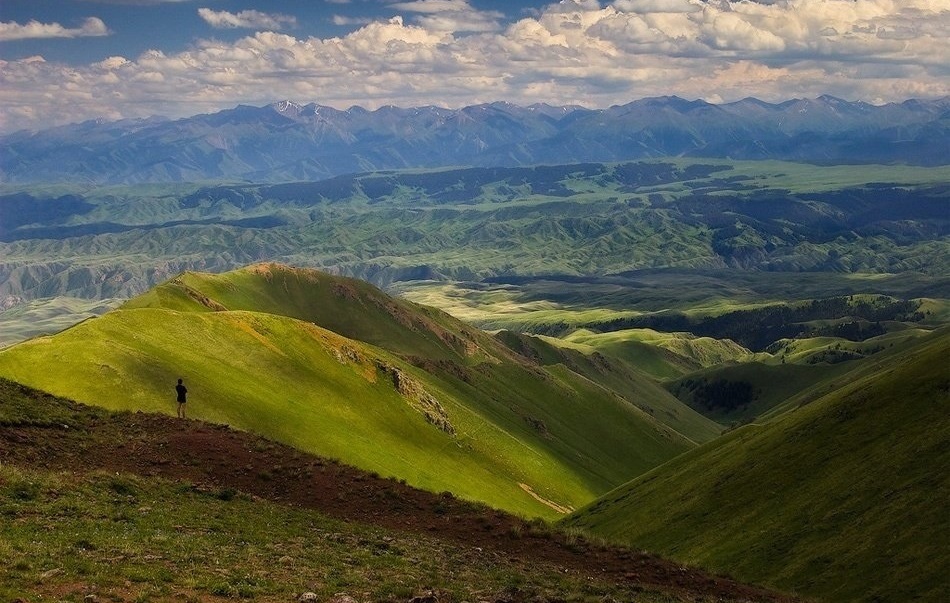 The nature in Kazakhstan is amazing: endless plains, high mountains, taiga forests of the Altai, the whole palette of sultry deserts, full-flowing rivers, ancient canyons, snowy peaks of the Tien Shan. You can admire these landscapes endlessly. The Zailiisky Alatau is a mountain range in the Tien Shan, which is incredibly rich in nature. Coniferous forests, alpine meadows, mountain passes and snowy peaks of glaciers. On one of the most difficult peaks in the world, the Khan-Tengri gathers mountaineers from all over the world. The ancient Turks called this peak "The Lord of Heaven". In the mountains of Zailiisky Alatau there is Taban-Karagay plateau, which is also called paradise under the sky. The glaciers once walked along the soft curves of the hills, leaving behind huge stone rubble. The plateau is studded with edelweiss of incredible beauty, and the overall landscape is complemented by the top of the plateau, which is covered with eternal ice. The mountain system is surrounded by amazing lakes, picturesque views of which leave no one indifferent. The Kolsai lakes, the blue necklace of the Northern Tien Shan, are a true miracle of nature. They are very deep (up to 80 m) without rocky ledges and with fresh water. Here you can feel the real unity with nature, away from the hustle and bustle in silence and tranquility.
6th place – Canada. The kingdom of water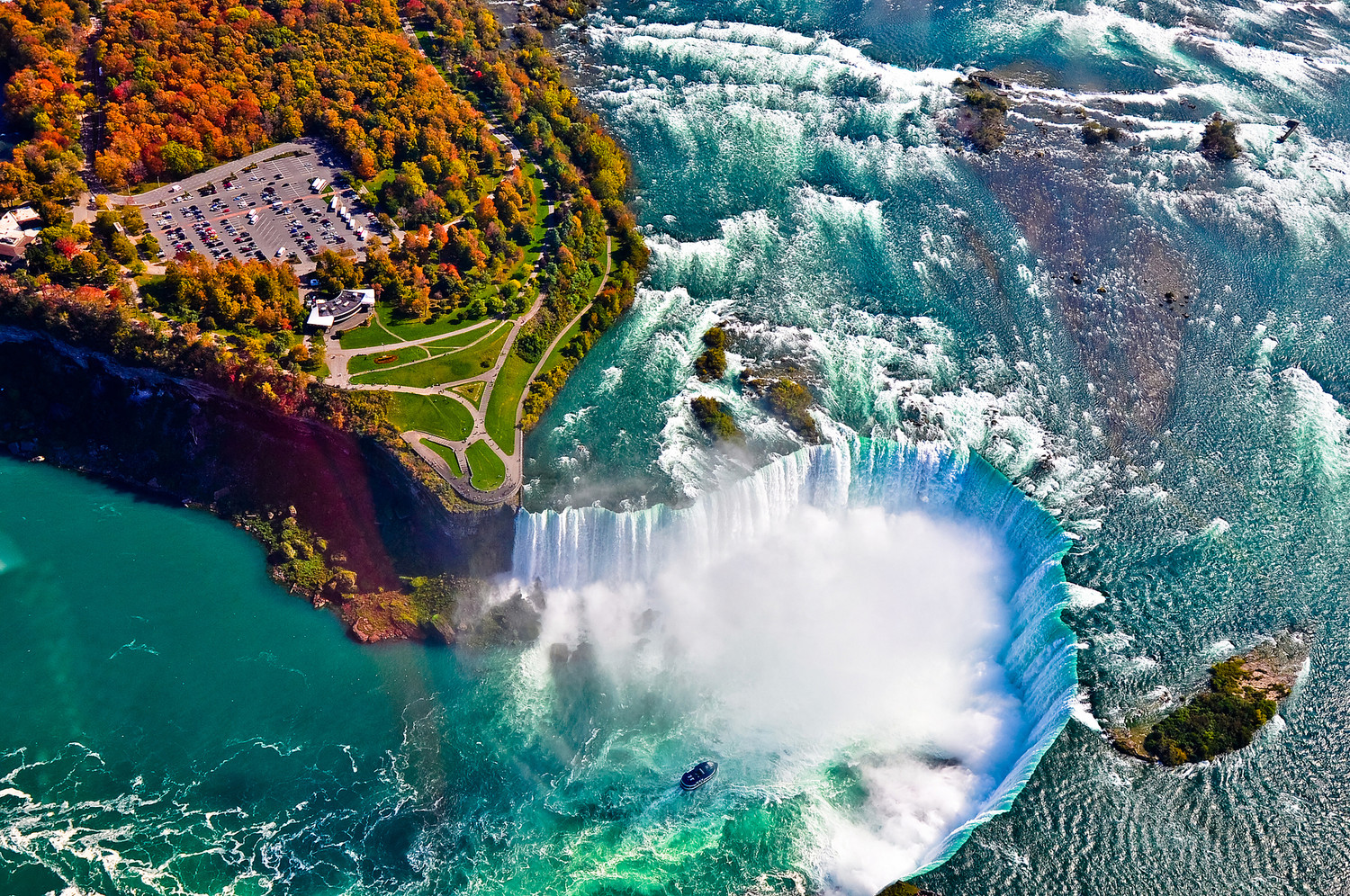 A trip to Canada promises a lot of bright and unforgettable experience. You should definitely see the extraordinary creations of nature in order to immerse yourself in the atmosphere of the country of four elements as it is called by the locals. But the most attractive – water: the Great Lakes, incredible waterfalls, wild mountain rivers. The calling card is Niagara Falls, meaning "thunder of water." Its powerful streams with a deafening roar crash down from the rocks from a height of 50 m, forming a dense cloud of splash. Incredible discovery will be the park "Thousand Islands". No one has counted the islands, as it is not easy to do, some of them periodically drown under water. It is incredibly beautiful, because not for nothing the Canadians nicknamed this place the "Garden of God". To see all the beauty, you should climb the Ambassador Bridge, which connects to the U.S. The Bay of Fundy with its fantastic scenery is a must-see. At high tide, the water level rises to a shocking 17 meters. And when combined with the huge red rocks covered in bright greenery, a fabulous scenery opens up. Surfers from all over the world come to the Johnston Strait, its middle name is "Pacific Cemetery", in addition, you can meet killer whales on its shores. But this does not scare the extreme, their goal is the swift waves. Another incredible high mountain lake is Peyto in the Rocky Mountains. It is famous for its cosmic turquoise hue and its shape in the shape of a wolf's head. It is also called the blue milkshake.
7th place – Iceland. The world of ice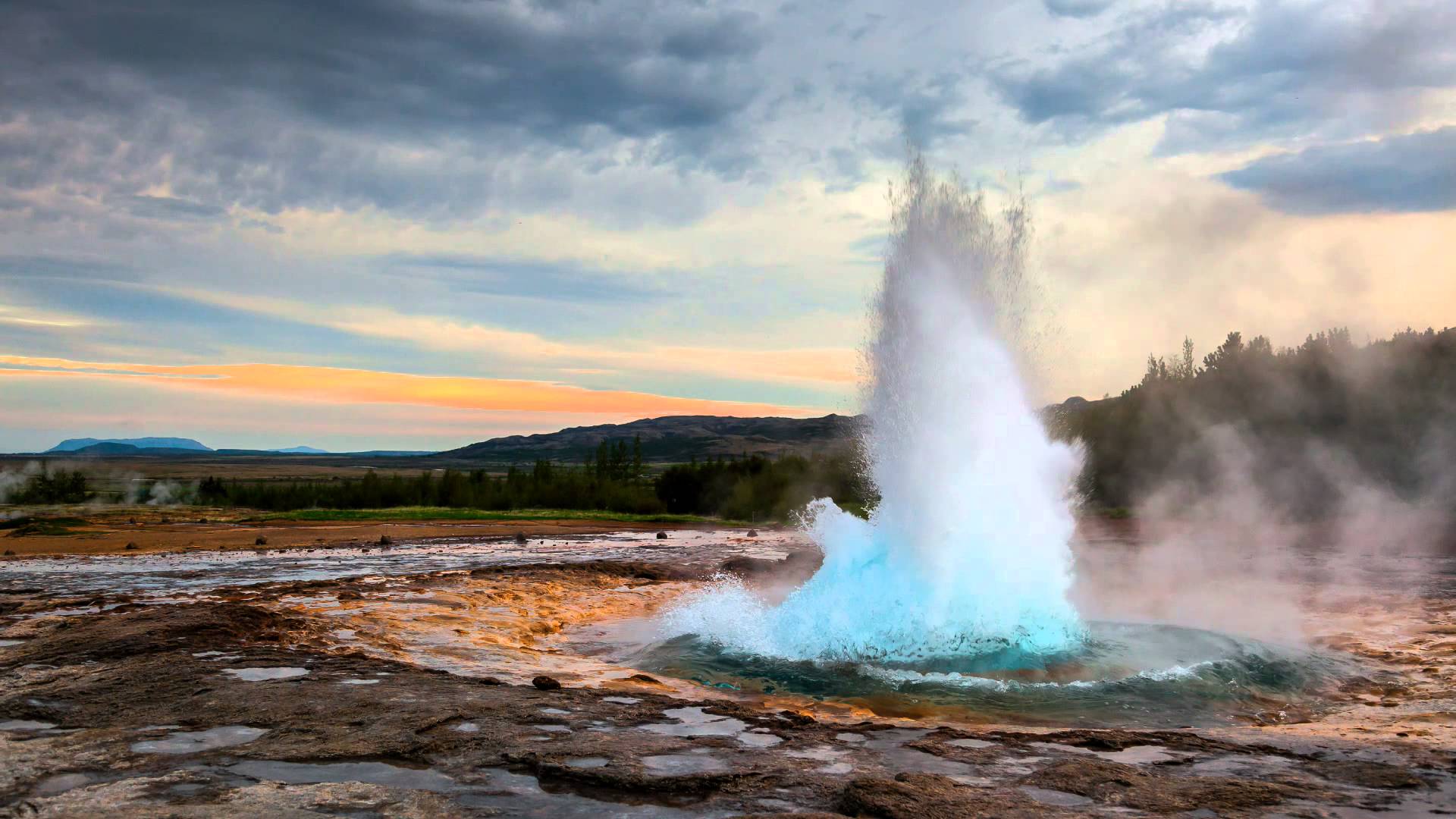 Iceland, mysterious and remote from the world, has always been a popular destination. Volcanoes, whale safaris, volcanic beaches, exploding geysers, hot springs, lava fields, magical caves, fascinating waterfalls in the middle of emerald hills, floating icebergs in the glacier lagoon and boundless expanses. People from all over the world come here to admire whales and capture them on camera. And only here you can meet the ancient breed of Icelandic horses, about whose origin the legends are told. Exploring the landscapes of Iceland, you find yourself as if you were on the set of a fantastic movie. More than once it was a natural backdrop, acting as the moon or an uncharted civilization. Its beauty strikes the imagination – it is unreal. There is an atmosphere of solitude, tranquility and harmony with nature. Must see the majestic glaciers Vatnajökull and Snajfedlsjökull, looking at their power you feel like a microcosm of the entire universe. Only in Iceland you can find such beauties as glacial caves, which hide a fairy-tale kingdom of cold inside. Rays of light break through the ice walls, refracting at different angles and playing with different shades, like diamonds.
Impressive wildlife photos from the winners of the #Wild2020 photo contest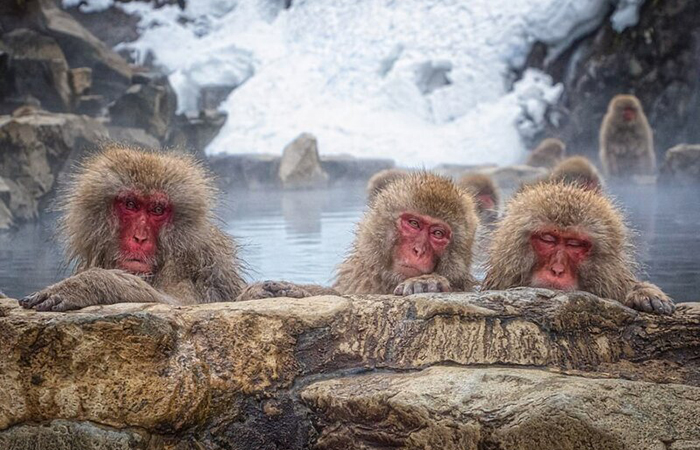 Nothing is more enchanting and unique than the beauty of pure and unspoiled Mother Nature! The Agora photography app held a photo competition, which attracted nearly ten thousand entries from nature photographers around the world. The Indonesian photographer with his work "I'm thirsty" won by a majority of votes.
Winner of the contest: "I'm thirsty"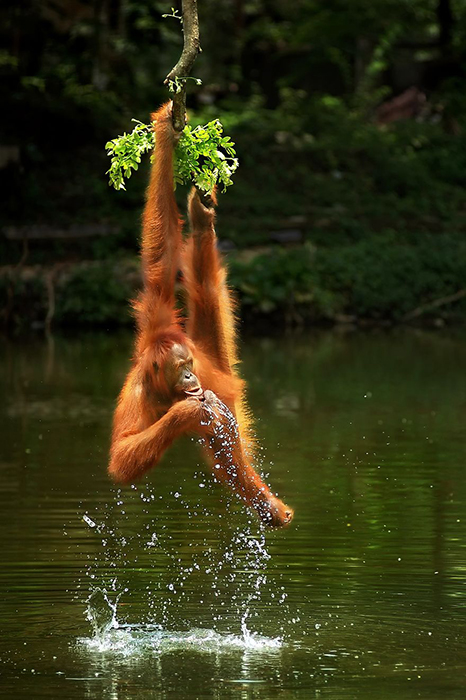 "Orangutans usually stay away from water to protect themselves from predators like crocodiles and snakes. You can tell that even though she went down a tree to get a drink, she is very wary of her surroundings. It was an unusual and unexpected moment. " @cymot (Indonesia)
Pale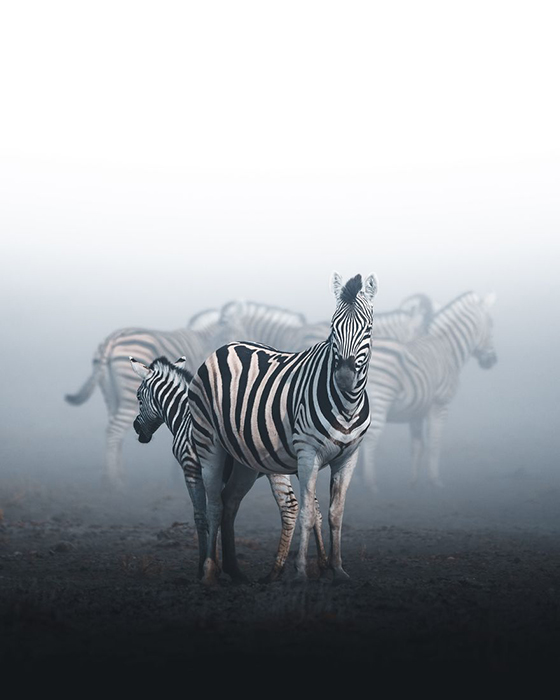 "It was a windy morning, and the dust that rose created a rather unusual and special atmosphere. Most of the other people went back to camp because they couldn't get beautiful shots of the animals. I stayed and managed to take just an incredible shot." @anskar (Germany)
Inquisitive mind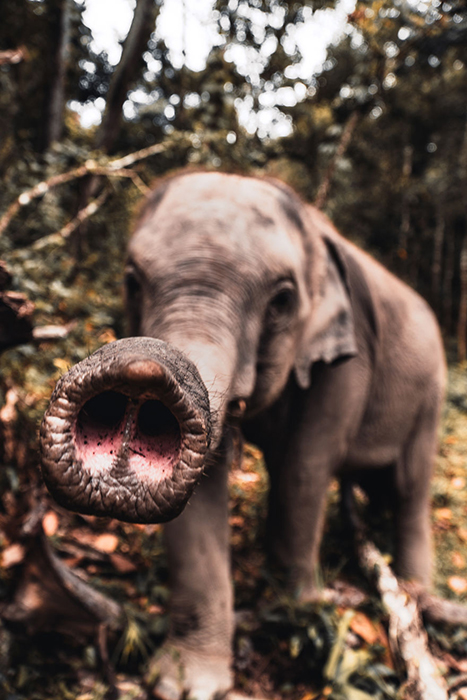 Family Scene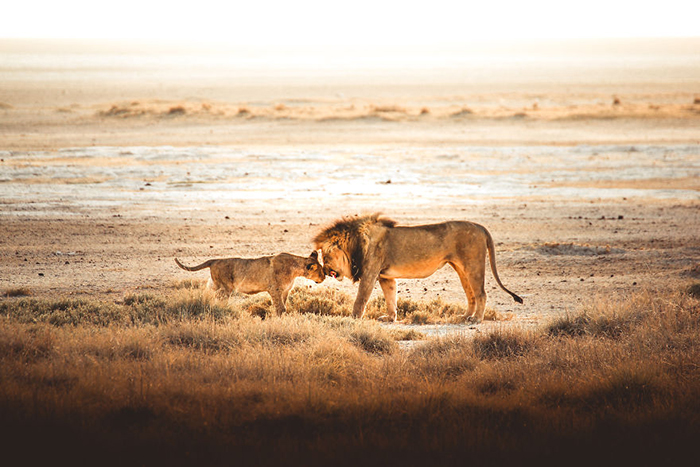 "It was probably one of the most moving encounters I've ever had in Africa. We were driving through a quiet area of Etosha Park when we saw a pride of about forty lions.
Oddly enough, we were alone and spent almost an hour watching them chilling, playing and crossing the road. I took a picture of them, but the lions ended up crossing the road right in front of our car. They were so close that I could shoot video with my phone. It was an amazing moment to get some pictures. I even recalled all my childhood impressions of the cartoon "The Lion King." If I win, I want to send some of the money to my country to deal with the emergency caused by Covid19." @freeilli (Italy)
Supremacist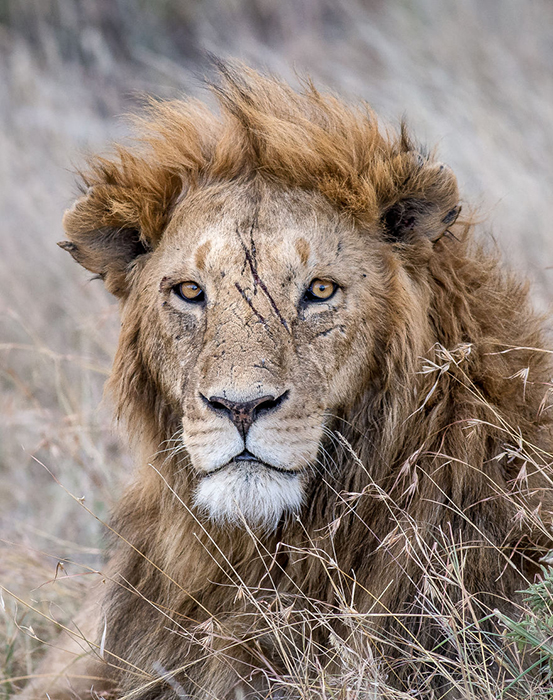 "You can see the scars on his face from previous fights. It was so impressive to be so close to such a majestic animal." @ wmr.valdez (Spain)
Scottish Yak (The Highland Coo).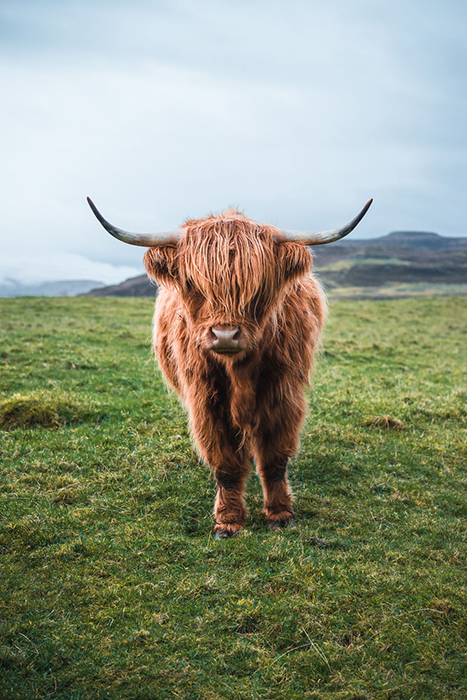 "I had been planning this for a very long time, but there was no way I could capture these interesting animals when I was last in Scotland. A year after returning to the Isle of Skye, I finally met this guy and got a better shot than I could have expected!" @jamesxtheo (UK)
# 7. A lion in the wild.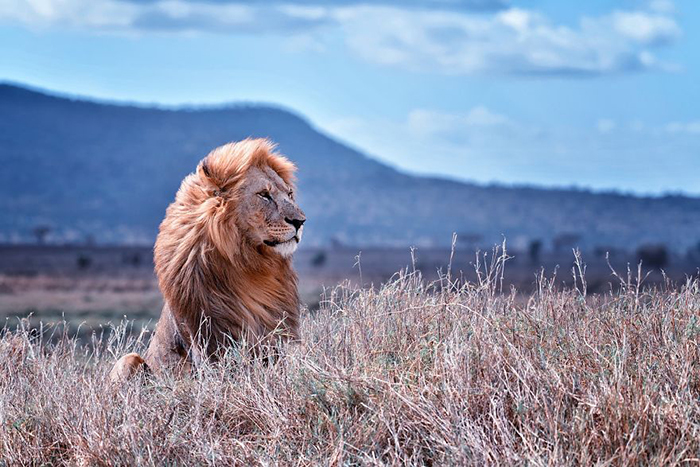 Sunshine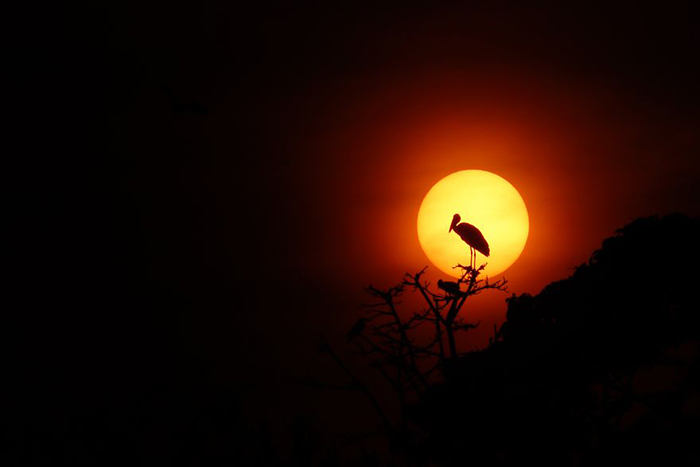 "Both the bird and the sun were trying to overcome their loneliness together. In fact, at first I was going to shoot the sunset, but suddenly a bird appeared and made the shot unique. It was a very lucky coincidence." @tamimmohamad (Bangladesh)
Savannah's gentlest giant.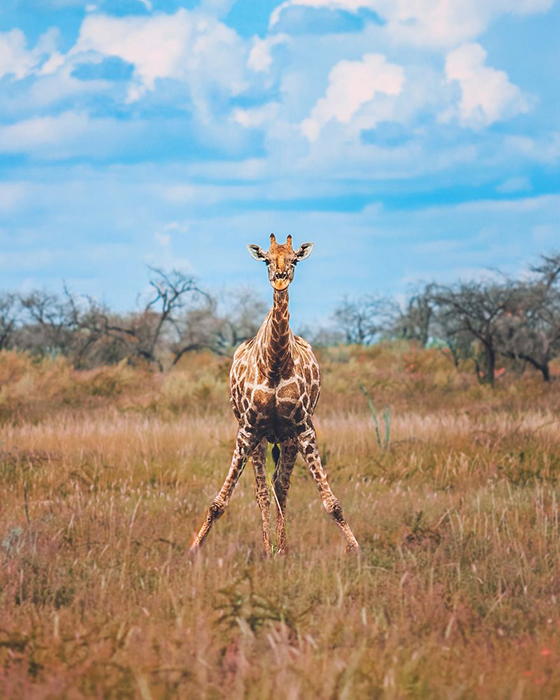 "This beautiful shot was taken on a morning safari in Chobe National Park, Botswana. Minutes before, we saw an elephant and her baby elephant demonstrating to us that we shouldn't go near her babies. She broke a large branch and waved it in our direction. We had a chance to see a lot of giraffes eating breakfast, but this one caught our attention because, aware of our presence, it continued to eat, assuming this funny pose. I would say that giraffes are probably some of the most colorful wild animals." @ vitor.esteves (Portugal)
Our future in the making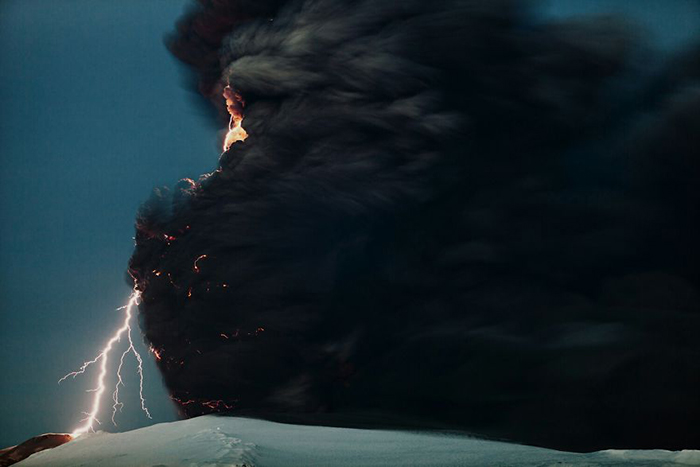 "I had already taken pictures of volcanic eruptions in Iceland 2 weeks before. The day before I was supposed to fly home, they closed the airspace. This gave me 7 more days in Iceland to document the volcanic eruption process. On the night of March 30, I filmed the volcano erupting." @oliviervandeginste (Belgium)
Go snuggle.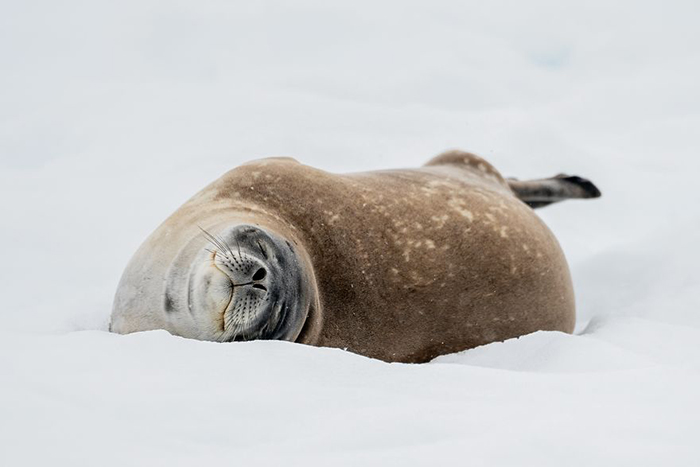 "Just a pout! Sleeping so sweetly! I lay on the ground in the snow for over half an hour for this one shot. But he was worth it!" @polzray (USA)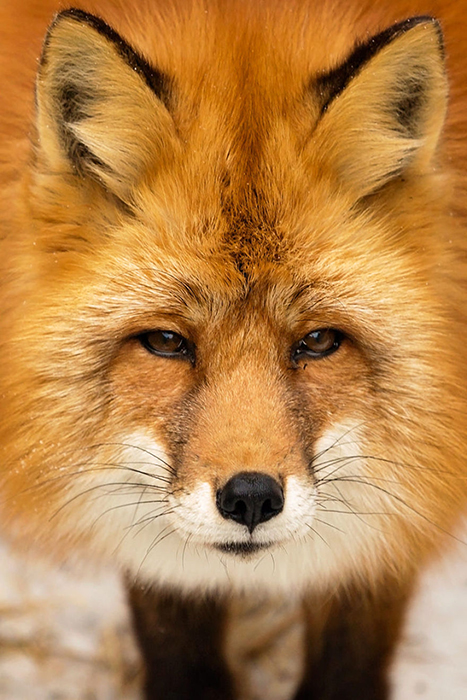 "My family and I were at the Moscow zoo and took pictures of wild animals all day. The fox turned out just like in the picture!" @Secofr (Russia)
Zebra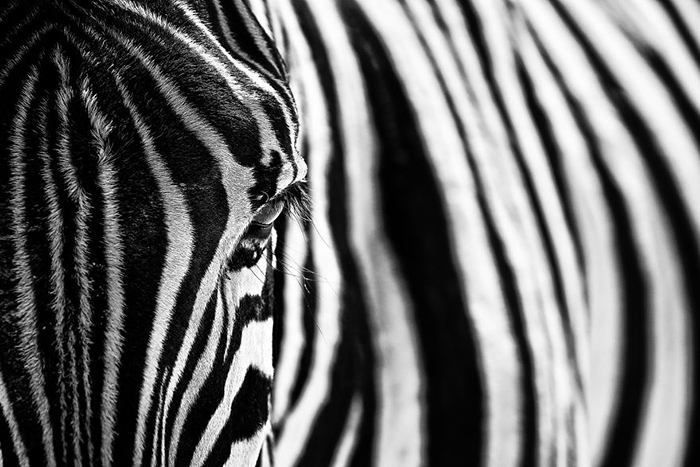 "My goal was to get a portrait composed solely of the texture of the animal's fur, using its eye as the focal point. I wanted to create the illusion of intimacy between the animal and the person looking at the photograph. To do this, I got very close to the wild animal . " @marcotagliarino (Italy)
Elephant family on a walk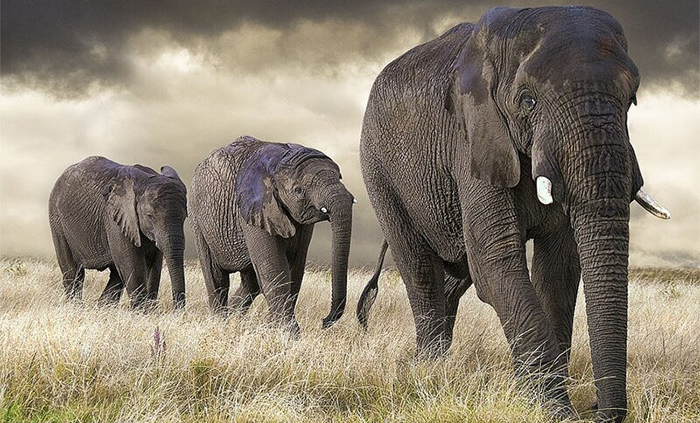 "In the wild, joy is an emotion that elephants are not ashamed to show. They express their happiness and joy when they are among their loved ones – family and friends. I was surprised to see them walking so sweetly in line with me."
Underwater swimming on the north shore of Kauai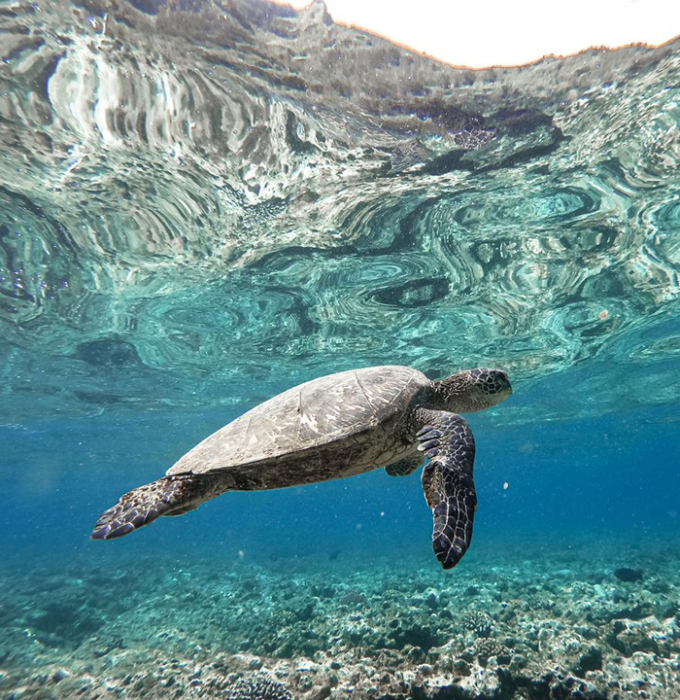 "I was swimming along the outer reef at Ke'e Beach, just admiring the sea life and the beautiful water. At one point a turtle was swimming in the current over the reef. She was feeding and swimming to catch her breath when I took this shot. " @ brandon.imbriale (USA)
White Pegasus.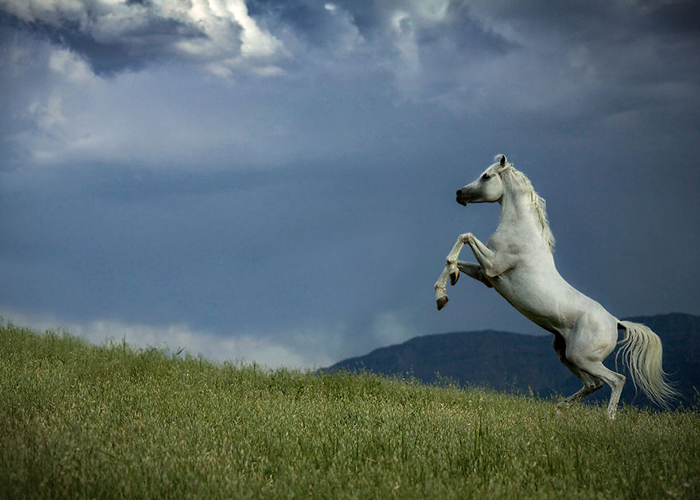 "I wanted to capture the spirit of freedom and innocence with this shot of this majestic white pegasus-like horse against a backdrop of beautiful nature. This scene reflects the spirit of the Kurdish nation and the expectation of their homeland. This horse is a direct descendant of the horse that belonged to General Mustafa Barzani, legendary leader of the Kurdish liberation movements in the 1960s and 1970s, father of President Massoud Barzani and grandfather of His Excellency Nechirvan Barzani The current president of Kurdistan in Iraq." @arminabdehou (Iran)
In Search of the Great Polar Bear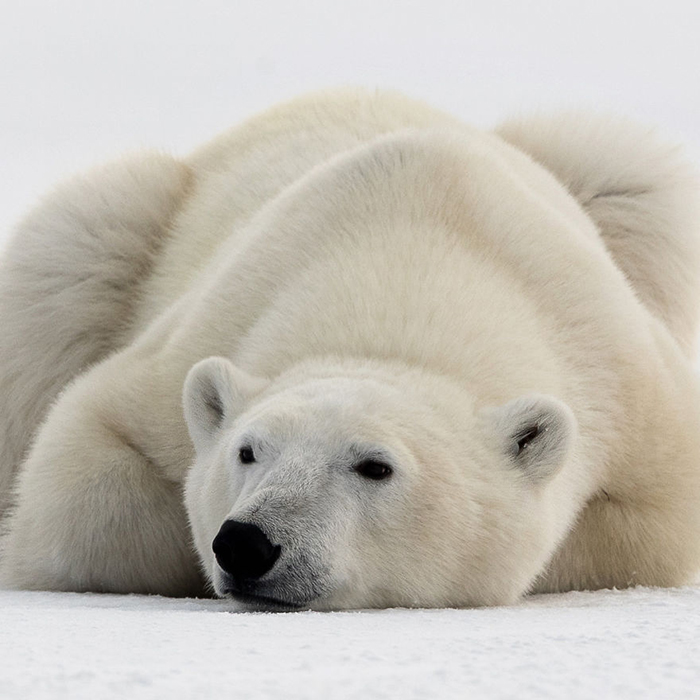 "I went looking for polar bears in the winter of 2018, but didn't see them because Hudson Bay was covered in ice and they had already left the coast. When I went back there in 2019, I saw this bear sleeping on an icy lake. I cautiously went to my car and grabbed my camera. A piercing icy wind was blowing, but I didn't miss the chance to take a picture, being so close. I took lots of pictures from different angles . suddenly he opened his eyes and saw me. I was excited and a little scared, but we just stared at each other for a while. In that moment we were both animals, both in nature, in the wild. Then he closed his eyes and went back to sleep. It was one of the most amazing moments of my trip! @mary_bassani (Italy)
A mother's love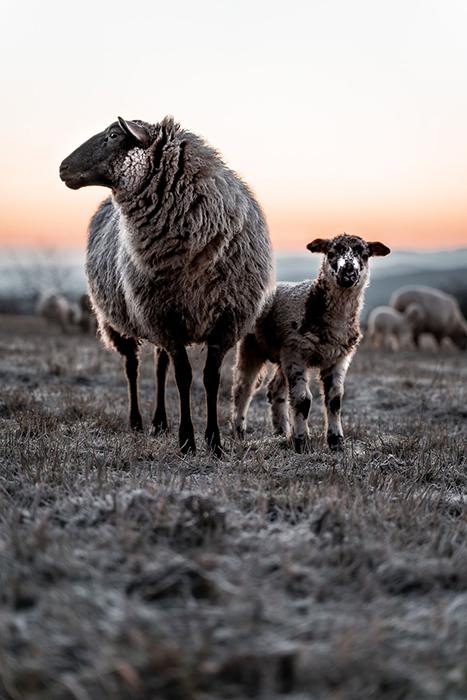 Pictures like this are often captioned with something like "instead of a thousand words."
Prey and predator.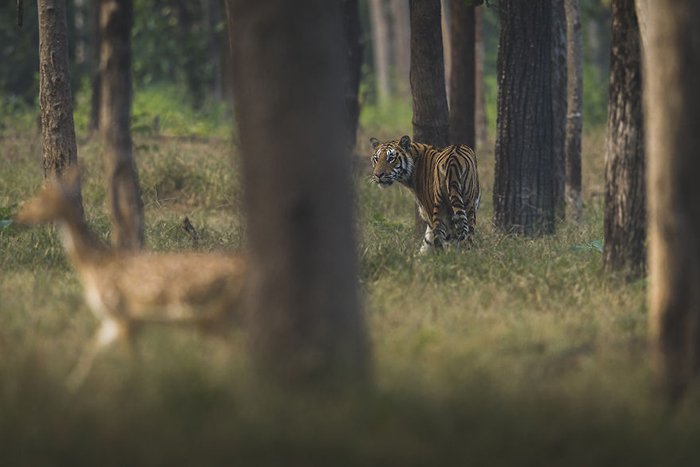 It makes you want to yell, "Watch out, baby!"
A leopard resting in a tree in the forests of Kabini, India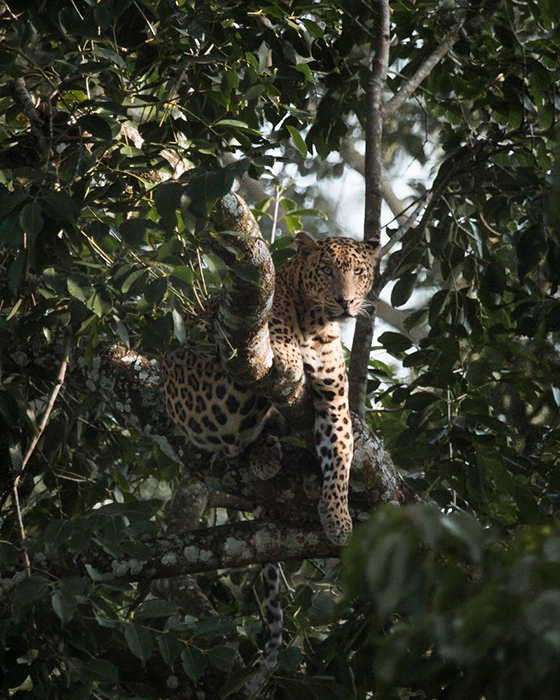 Tired after hunting, lay down to rest.
Contemplating and photographing Puffin was the most interesting adventure of my life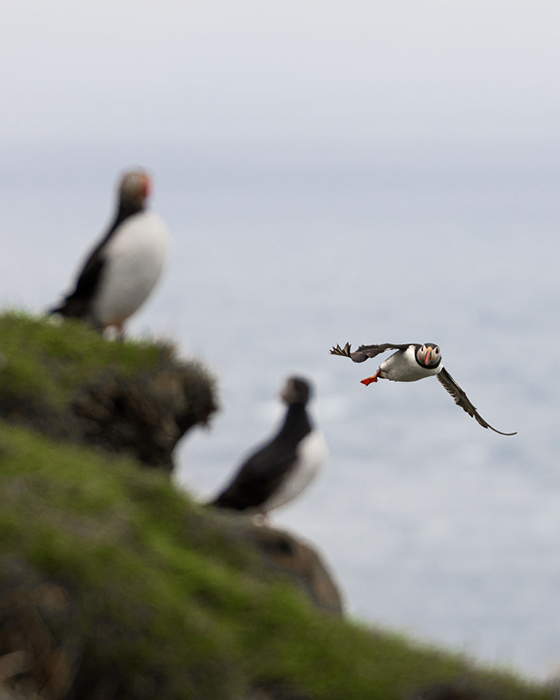 "Early in the morning I had the opportunity to see some birds wake up and fly to the cliffs. I took a picture just before one of them touched the ground." @ javito80 (Spain)
Wild Deer.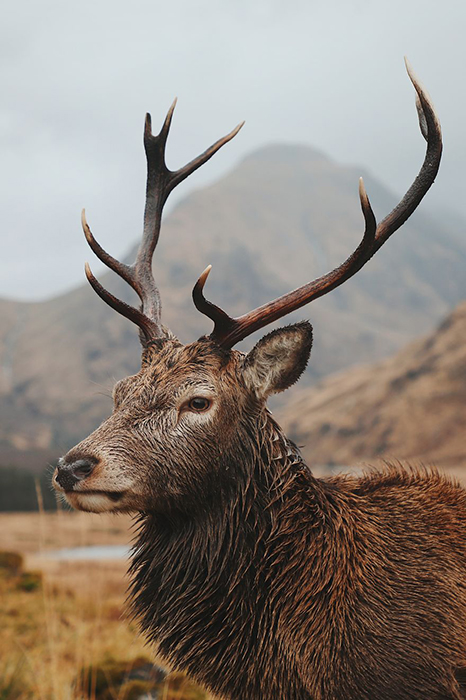 "Scotland is home to some of the most diverse wildlife in the UK. Watching a wild deer so up close is magical, and even more interesting to capture on camera in such challenging weather." @joncleave (UK)
One of those special moments .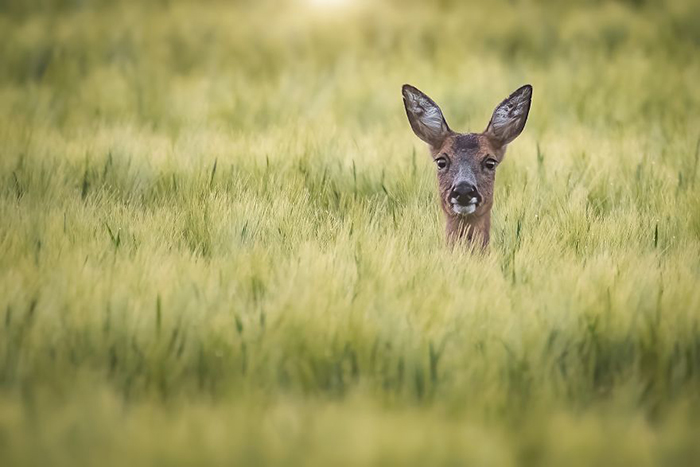 "I was watching this deer early in the morning, even before the first rays of the morning sun ran across the field. With my binoculars I could only spot its ears. I tried to get closer, slowly crept up to the edge of the field and focused on it. Ears. First try . the deer raised its head. The second attempt was this shot, after which the deer ran away. It was a very successful shot! With this image I want to draw people's attention to our nature. We need to be in it together." @ rizzolophotography.ch (Switzerland)
His look is more eloquent than all words.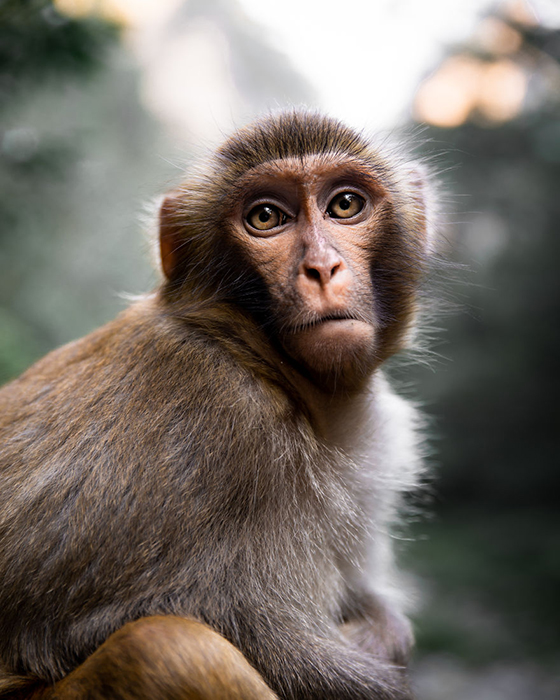 Apparently, all the world's sorrow lurks here.
Humpback whale.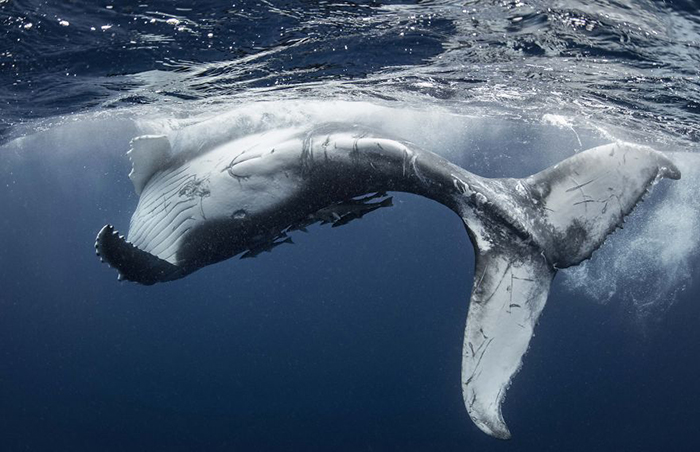 "This is a young humpback whale, about four months old. He is very active, sometimes swimming to the surface and beating the water with his fins. The mother whale supports the calf until it is four months old, when it can breathe and swim well on its own. At that time, his mother was watching him. I swam with him 2 years ago: it was an unforgettable memory." @ reiko.takahashi (Japan)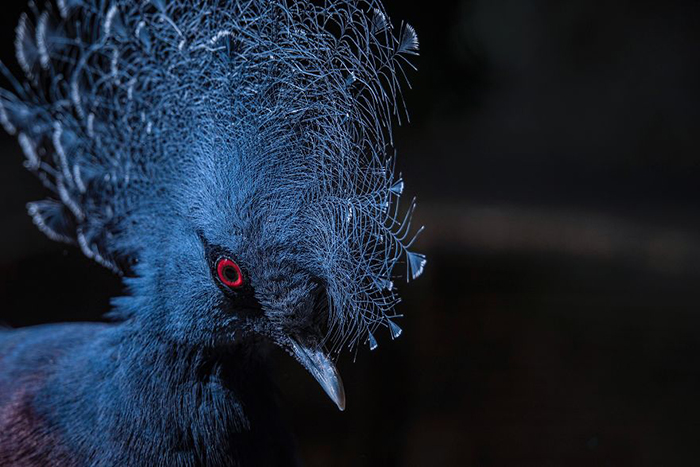 "Loro Park is a large area full of plants and trees where birds roam freely. You have to be patient and lucky to get close to them. Thanks to my telephoto lens and a lot of patience, I was able to spot this bird."
Wildlife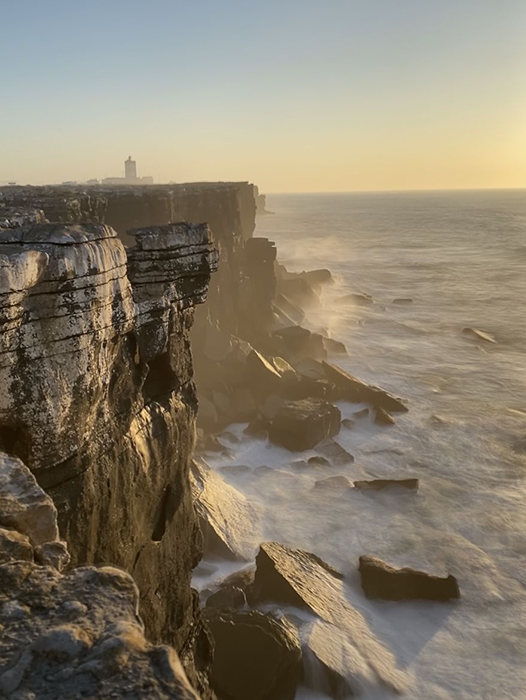 "As I looked at such a beautiful and majestic landscape, I thought about how beautiful and wild nature is. When we humans don't interfere with it, nature is just renewed and transformed . " @olgacristal (Portugal)
Family walk.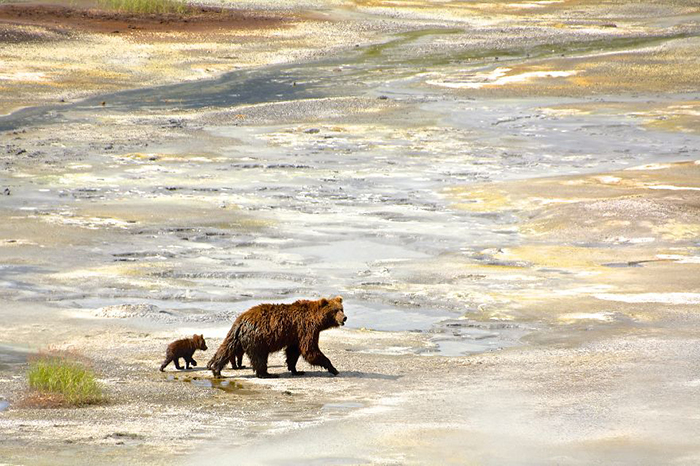 "A mama bear was walking with her two little cubs. There was a sense of danger and tension all around, but at the same time we could feel the strength and majesty emanating from this family. How the children walk confidently in the care of their mother." @ artur's (Poland)
Gnaw and gnaw.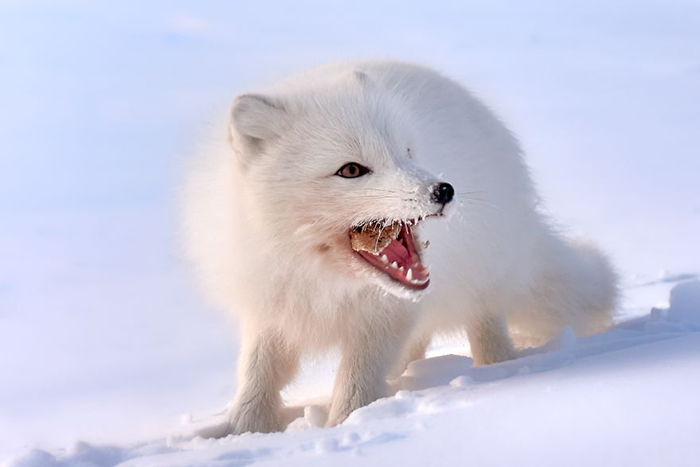 "Here in the tundra winter is simply endless, it lasts six months and the temperature drops below – 50 degrees Celsius. During a work trip to the far north, away from civilization, you can sometimes meet these locals. This time I was lucky to meet a fluffy polar predator, the Arctic fox. The fluffy beauty allowed me to take a few pictures with him. In the rays of the rising polar sun, getting a crust of bread, he just disappeared. Wildlife and its inhabitants are beautiful. Wild animals are in constant motion, if I hadn't switched my camera to continuous shooting mode beforehand, I would have simply missed everything." @nik_kupchenko (Russia)
Python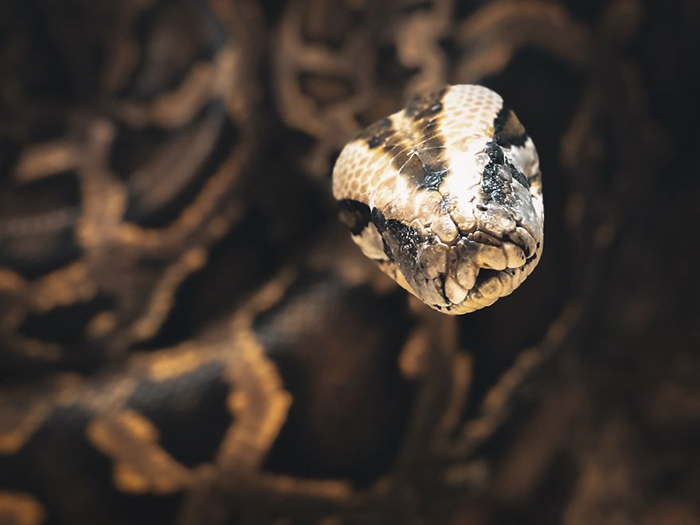 The strength and power of his jaws, and the sight of him swallowing him whole, just shocked me! I am going to spend the prize money to teach photography and also to help exotic animals, such as this snake, that do not live in their natural habitat. They need to be rehabilitated and returned to their natural environments." @ hwilson8 (USA) Source
People are great, taking pictures and participating in all the contests that exist and, even if they don't win prizes, contribute to the fact that we all see nature through their eyes.
I love taking pictures too. For the soul)
Looked – and I have similar photos)
Here's a family of lions.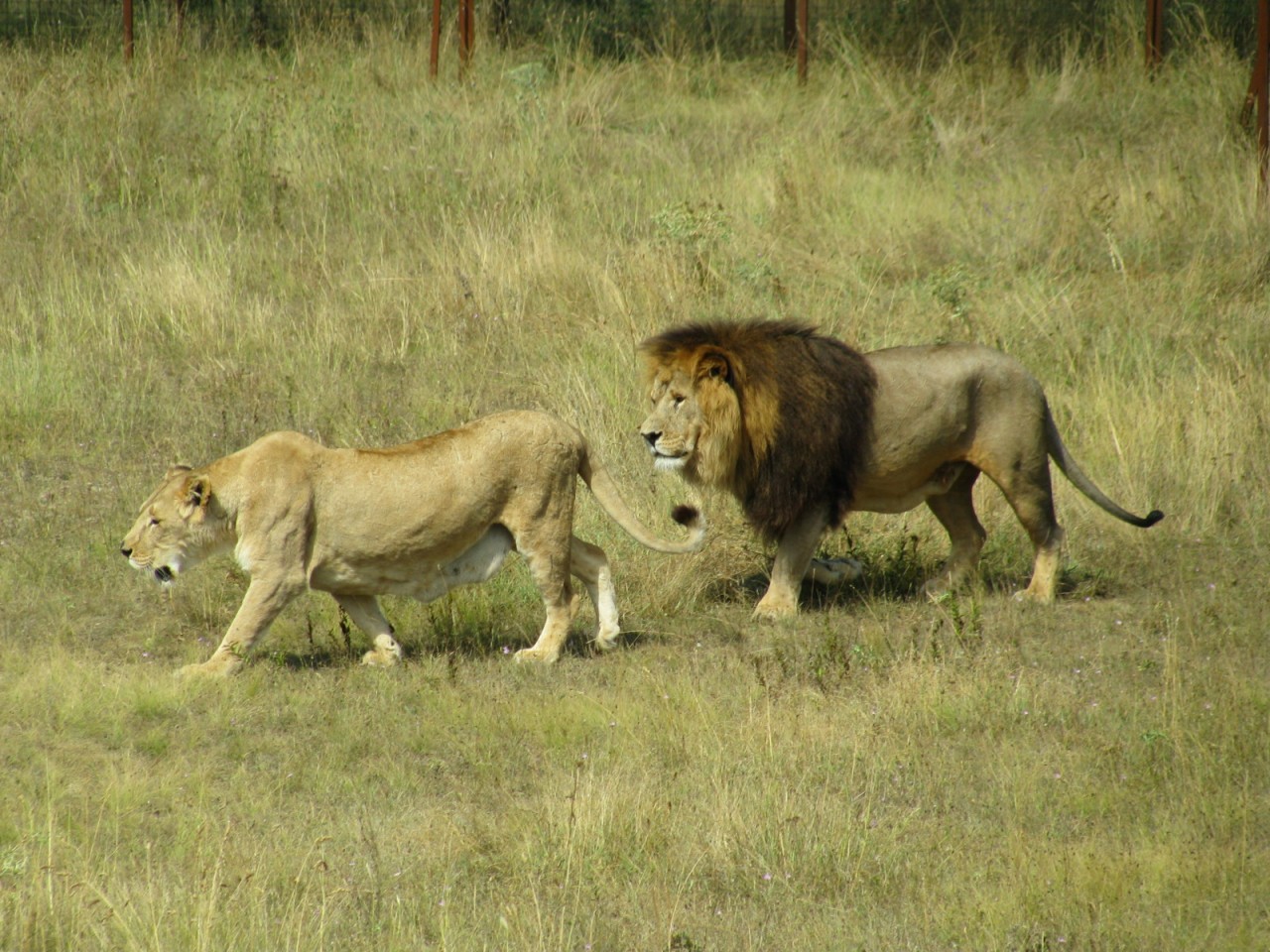 And he's covered in battle scars. I mean, how many times did he have to prove himself right?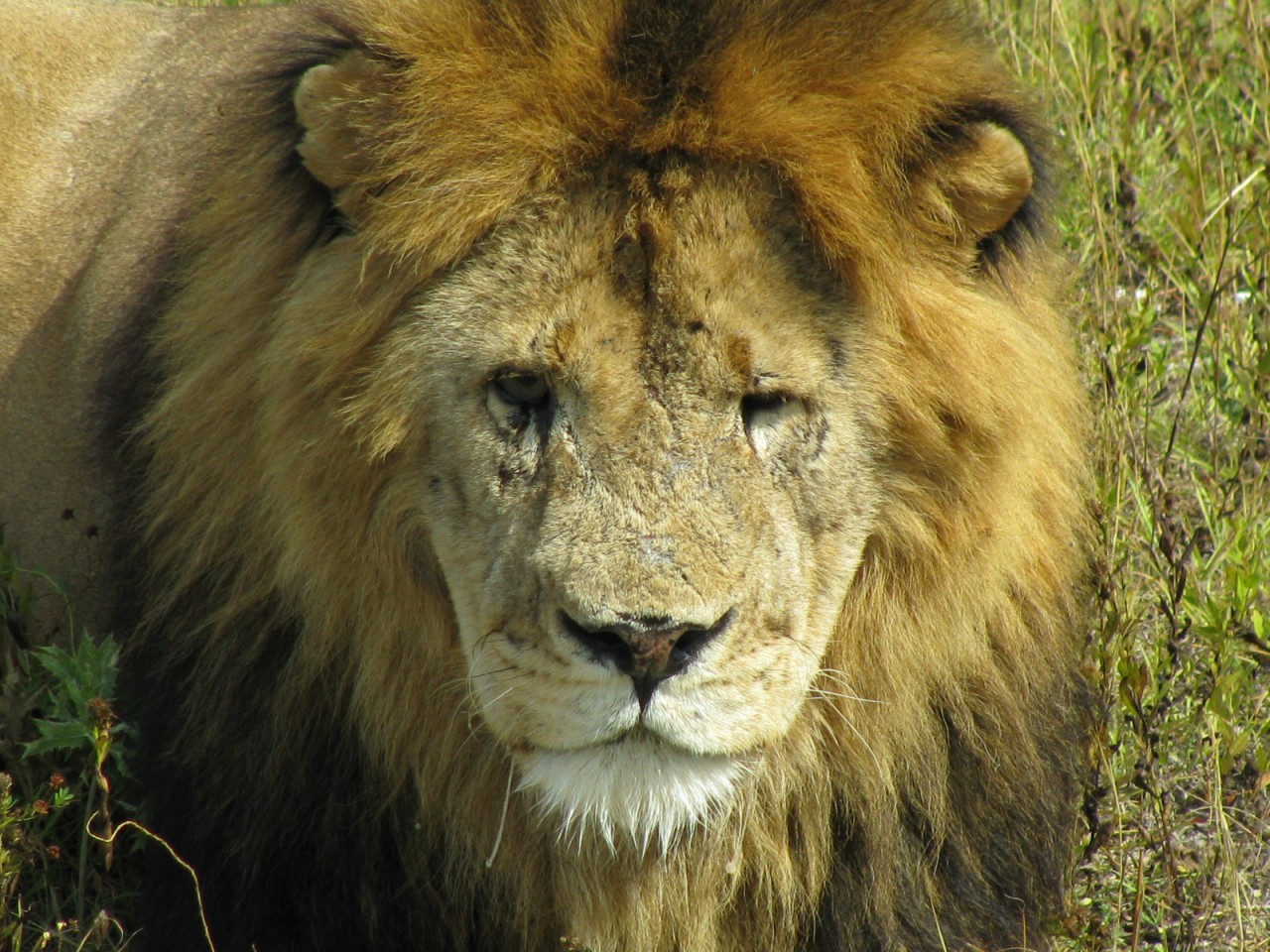 Longshot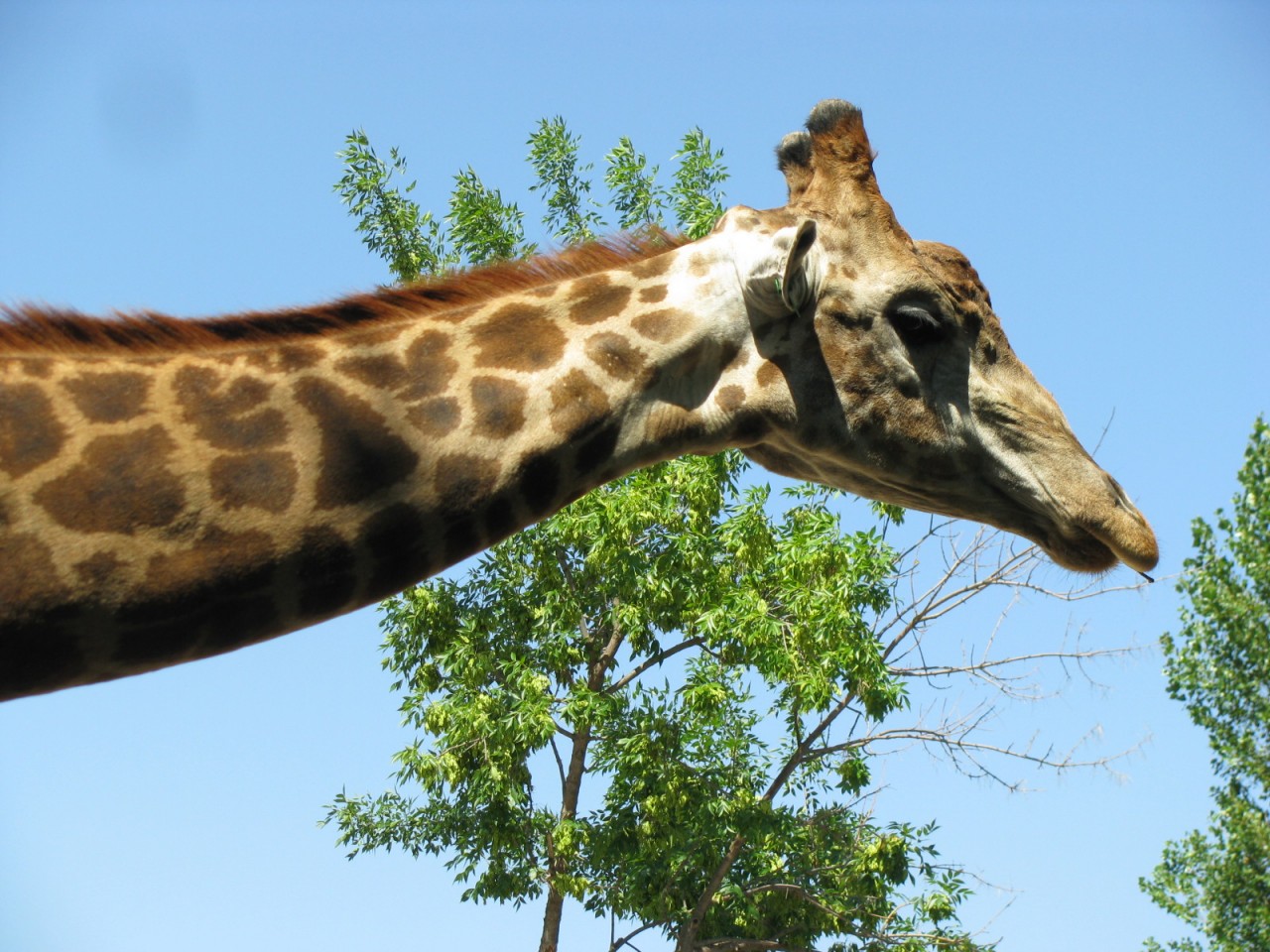 I'm having lunch!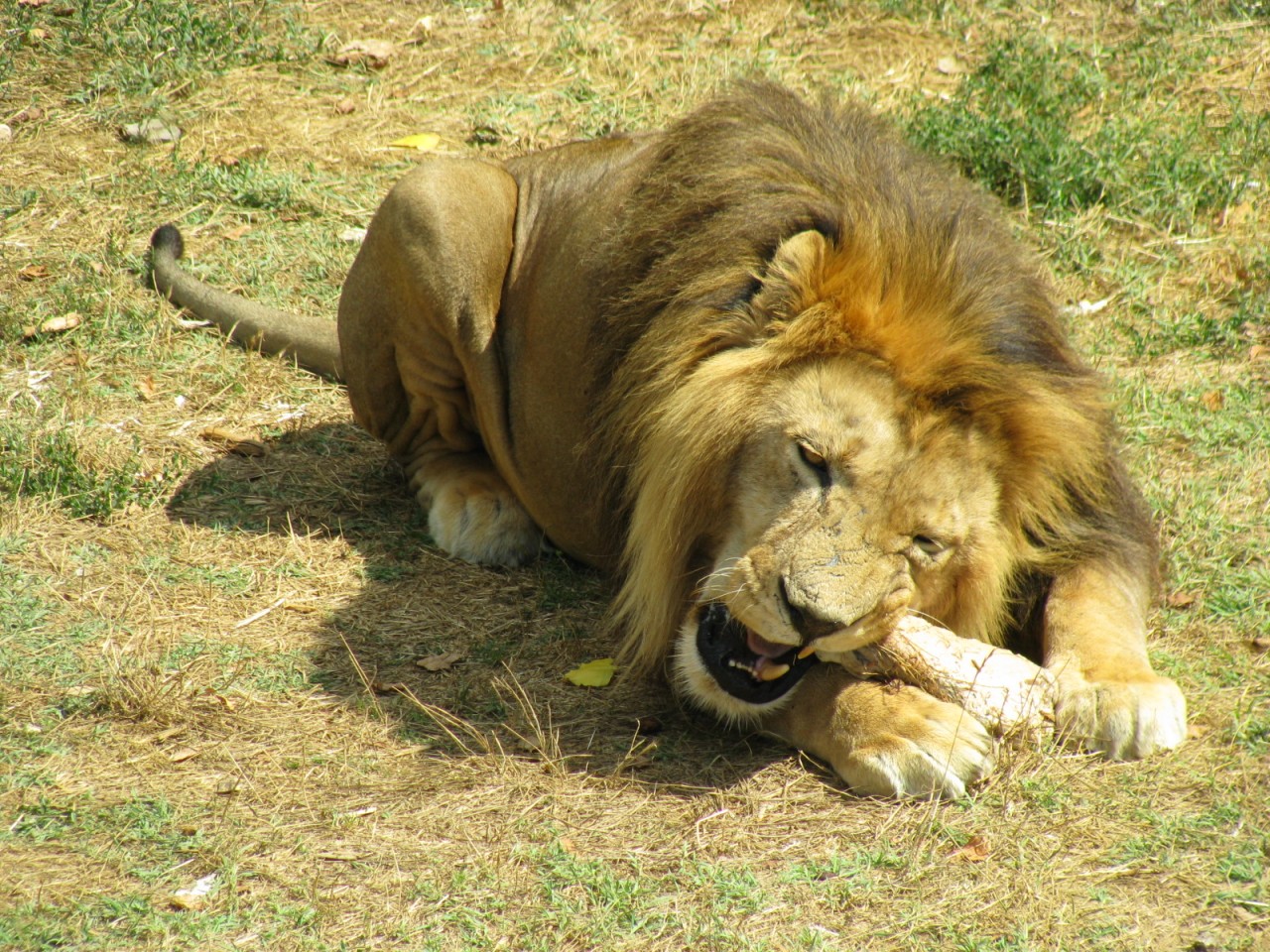 And even if you are my son, don't you dare bother me when I'm having my lunch!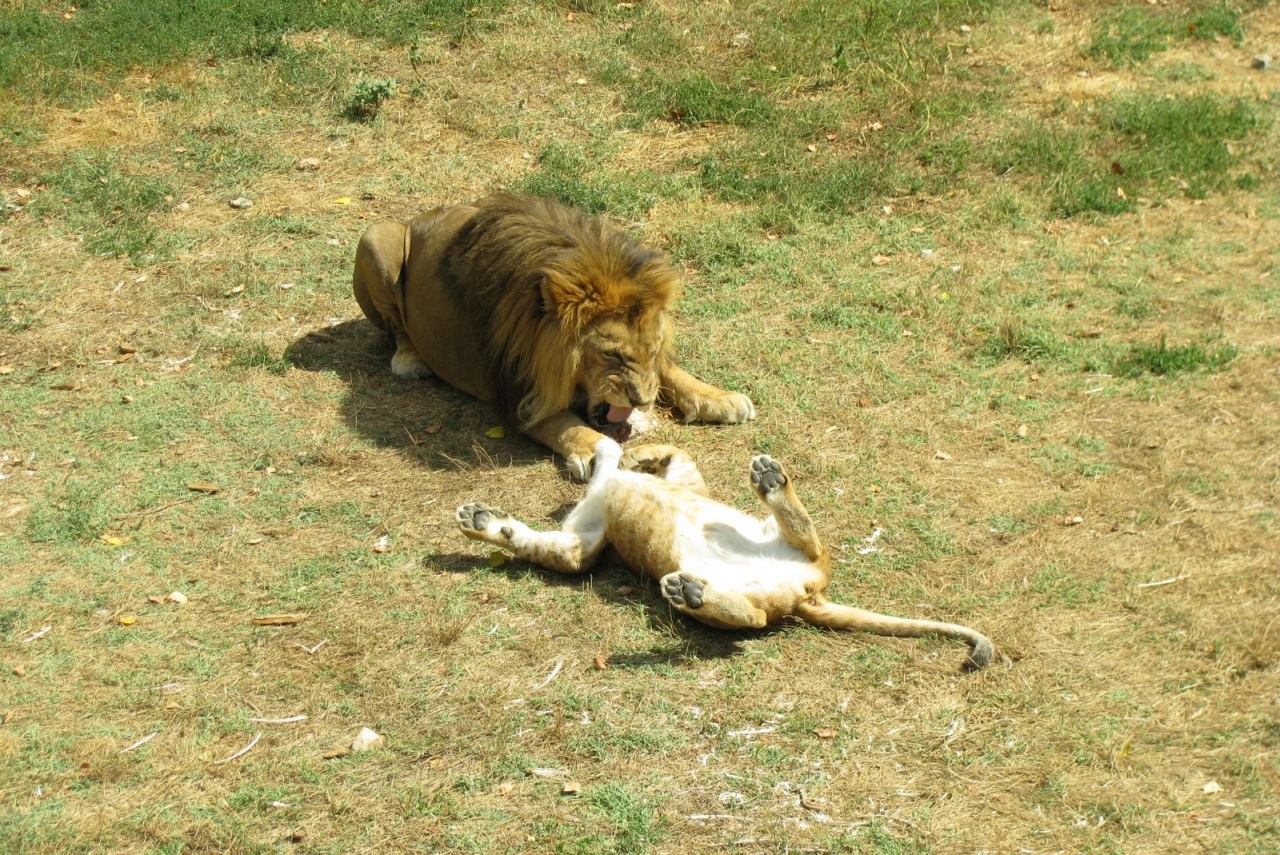 Those eyes on the other side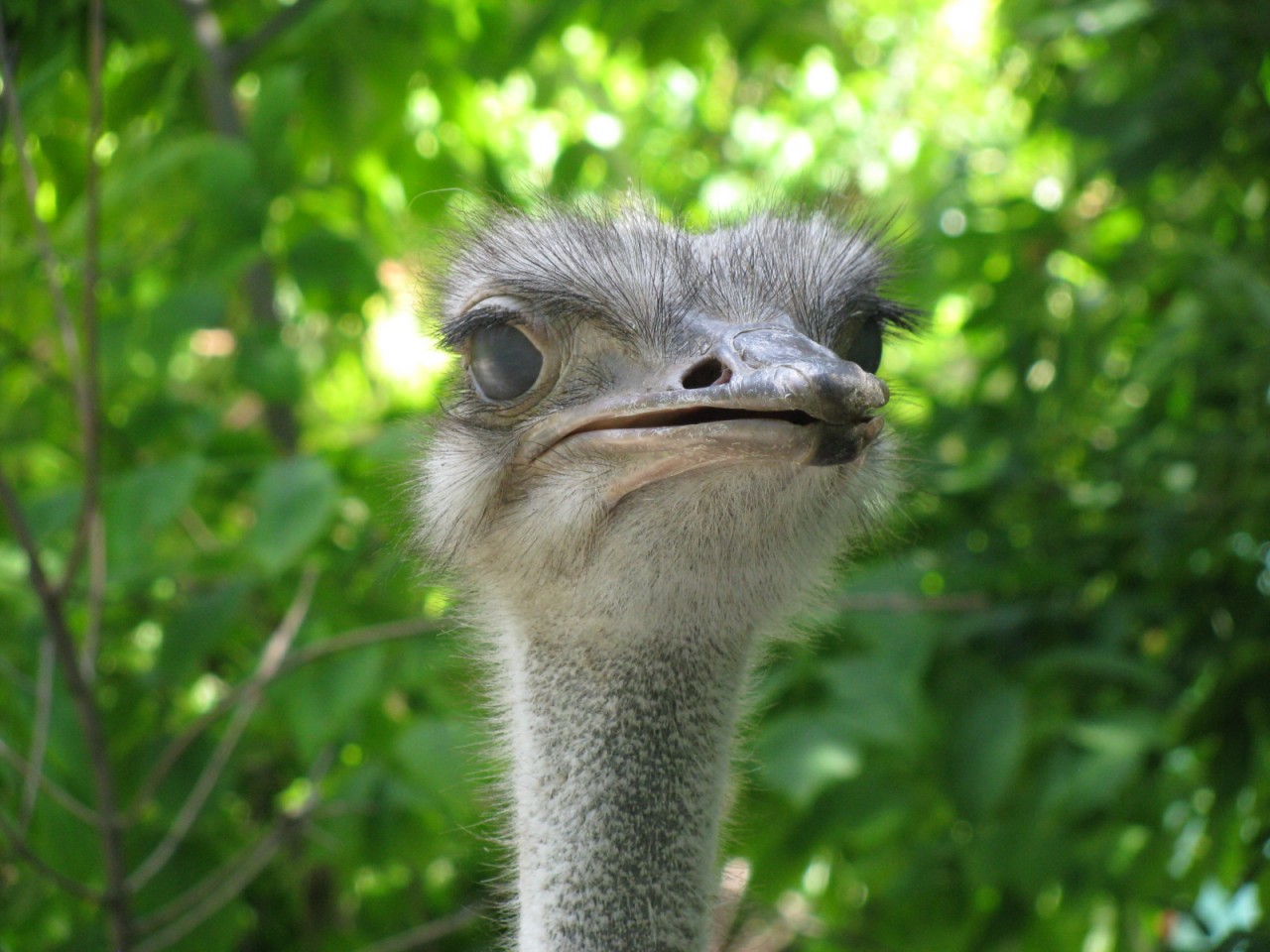 Give me your paw, tiger, for luck.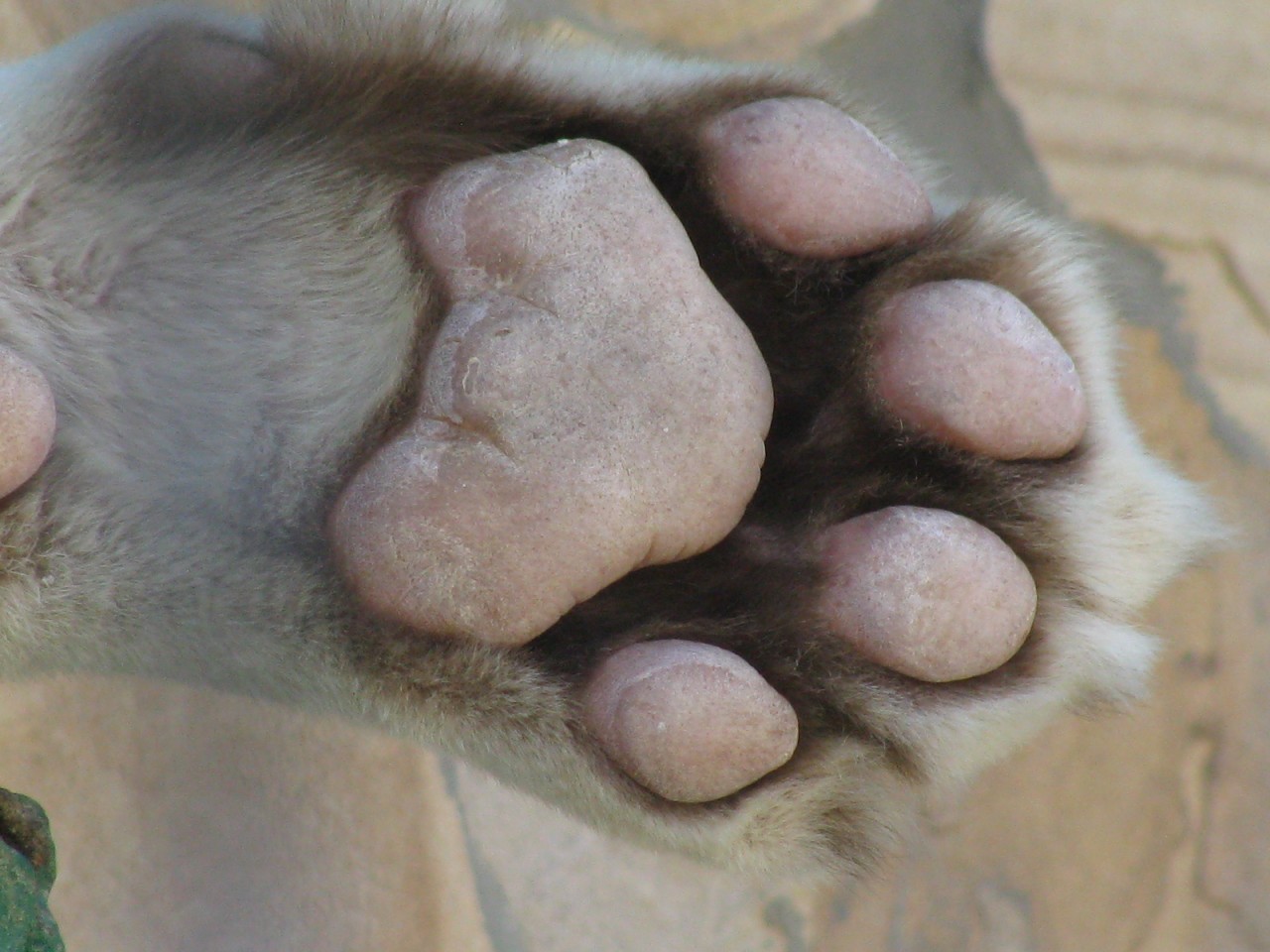 And there it is, universal sorrow.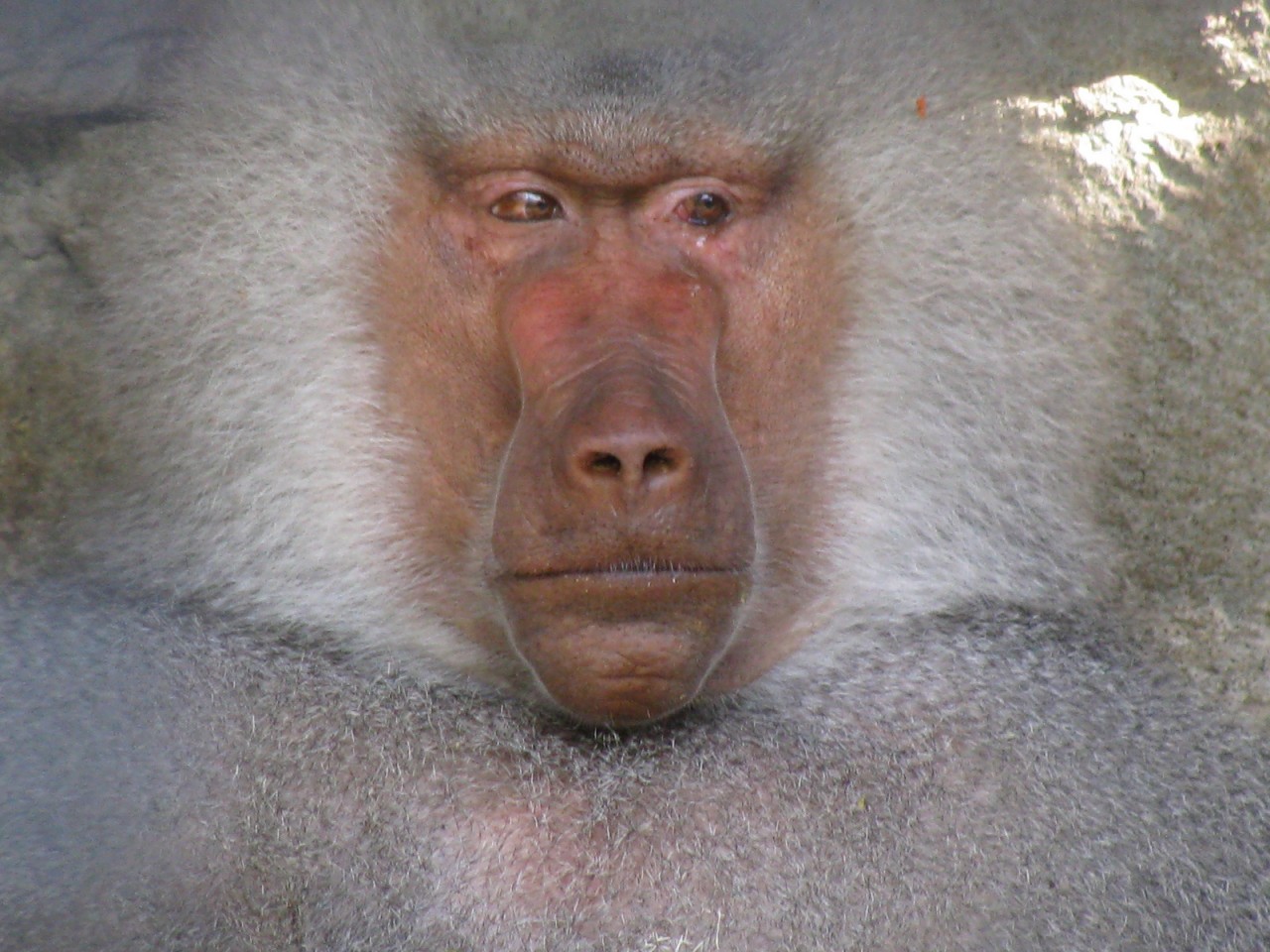 Did you like the article? Subscribe to the channel to keep up with the most interesting material