Outdoor activities: 14 inspiring ideas
Hiking in Stavanger, Norway
Ziplining in Tuscany, Italy
Family Adventures in Split, Croatia
Adventure sports in Costa Rica
Skiing in Chamonix, France
Heli-skiing in Kamchatka, Russia
Surfing in the Algarve, Portugal
ATV Riding in the Northern Urals, Russia
Horseback riding in Seville, Spain
Hiking in Yosemite National Park in California, USA
Mountain biking in the Black Forest, Germany
Swimming with dolphins in Tauranga, New Zealand
Skydiving in Pattaya, Thailand
Speleotourism in the North Caucasus, Russia
Reading time: approximately 15 minutes.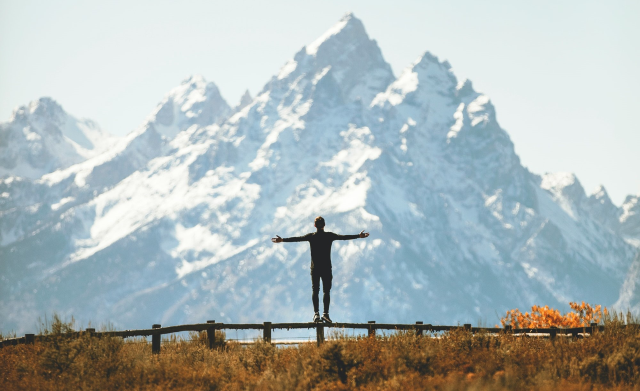 Ready for an adventure? (Unsplash/@joshuaearle)
There are many exciting ways to spend your vacation. Some like a beach vacation, some like walking through ancient cities, and there are those who prefer to relax with a club on the golf course. Whatever you choose for yourself, one thing's for sure: every trip is an adventure. And if you take the word "adventure" literally, then this article is just for you.
On Trip.com we've compiled a selection of great travel experiences in Russia, Europe, and beyond. Choose from the list and use our cheat sheets for hotel and airfare selections.
Hiking in Stavanger, Norway
Hiking is without a doubt the best option for outdoor activities. Not only do they allow you to relax with maximum health benefits, but also to test yourself and get satisfaction from achieving your goal. A nice bonus to hiking attached stunning views, so this kind of recreation holds the first position in popularity among fans of active recreation.
So which place to choose for hiking? We recommend you look at the Norwegian region of Stavanger, which is very easy to get to from the nearby airport. It offers unique nature, fjords and majestic mountains. One of the most popular hiking destinations here is the cliff Prekestulen (or "preacher's pulpit").
Distance: 8 km (there and back).
Duration: 3 to 5 hours.
Difficulty: low.
If your hiking boots have already seen a lot of trails, we recommend staying another day and visiting Kjeragbolten (or "Mountain Stone") in the Kjorag . A huge oval boulder wedged between two rocks above the picturesque Luce Fjord will be an epic addition to your photo collection.
Distance: 12 km.
Duration: 6 to 9 hours.
Difficulty: high.
Ziplining in Tuscany, Italy
If you are one of those who can't imagine the rest without a portion of adrenaline, we suggest you go to central Italy, namely Tuscany. Here thrill-seekers will find ziplining, mountain biking, rock climbing, rafting, hiking and many other activities.
In between adventures you can explore the exquisite architecture of Pisa and Florence and taste the famous local cuisine .
Family Adventures in Split, Croatia
Croatia's Split is something of an adventure tourism hub, with everything from unusual canyoning to family cave swims. And in between busy "vacation" days, you can walk around the city and visit the most famous castles .
Adventure sports in Costa Rica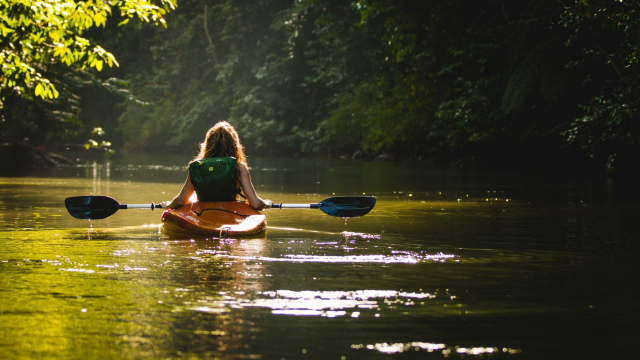 Kayaking in Costa Rica (Unsplash/@mroz)
Costa Rica is world-famous for its natural wonders, so it is not surprising that it is one of the best places for adventure tourism. Rafting, kayaking, and diving are just a few of the things travelers from all over the world come here for. Plus, some of the local national parks boast a very high concentration of biodiversity not found anywhere else in the world. Thanks to it, sports fishing fans won't get bored here either.
Costa Rica is a paradise for outdoor enthusiasts and adventurers, especially those who are crazy about adventure sports. And the country is also praised for its commitment to sustainable development.
Skiing in Chamonix, France
Skiers and snowboarders will definitely love this place. Because no matter the way you prefer to race down the slope, the Alps guarantee you the perfect slopes and gradients for every taste. What winter vacation could be better than this?
It's not easy to pick just one place for outdoor activities in the Alps, but we did opt for Chamonix. All thanks to its impeccable reputation and proximity to Mt. Mont Blanc – the highest mountain range. To get here is not difficult from neighboring Switzerland. The Geneva Airport is located only 88 km from the cherished resting place.
Heli-skiing in Kamchatka, Russia
If you are already a seasoned freerider and you can't be surprised by the Alps, we still have something exciting to offer you. Heli-ski is a sport for real extreme freeriders and thrill-lovers. In Kamchatka you can not just drive down the hill, but go down on the virgin snow from the slope of active volcano, to the top of which a helicopter will drop you.
The pleasant news for fans of winter sports is that the concept of winter in Kamchatka is very flexible. You can ski here practically all year round.
Surfing in the Algarve, Portugal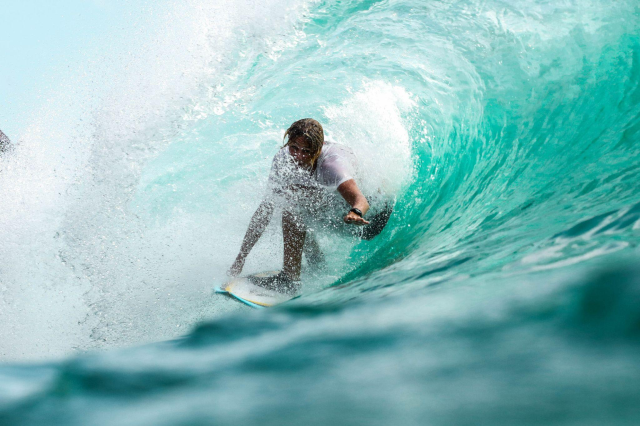 All by the boards! (Unsplash/@jeremybishop)
Surfers are definitely an admiration for anyone who enjoys the sea only from the shore. To join the surfing movement yourself and catch that very wave, head to the Algarve.
Surfing spots in the Portuguese Algarve are in abundance. One of the favorite places for surfers is Arrifana. It is a village on the cliffs at the foot of which there is a stunning small beach. It is well protected from the wind by the rock massif, so it is a great place for surfing and body boarding. Here you can also rent equipment and even hire an instructor. True, to get to the beach, you will have to walk down the mountain road from the village. But is the prospect of a luxury holiday not worth the small effort?
ATV Riding in the Northern Urals, Russia
The Northern Urals are endless forests, impassable swamps and mysterious natural anomalies. To explore this region on quad bikes is possible only for the most real adventurers. Here you will find lack of roads, swamps, mountain rivers, impassable taiga forests and many other tests which inspire you to heroic deeds.
If you decide to conquer the Ural Mountains on four-legged monsters, we recommend to go to the hollow of Holatchakhl range to the notorious Dyatlov Pass and look at the place of events of 1959 with your own eyes. Along the way you can admire the views of harsh mountain peaks, visit the village of native Mansi people and descend into the karst caves of Toshemka river.
Horseback riding in Seville, Spain
Not the most extreme vacation compared to some on our list, but still it definitely falls into the category of adventure vacations. Horseback riding is a great way to see the sights, so why not do it in one of the most beautiful cities in Europe?
Take a day horseback riding trip to Doñana National Park in the village of El Rocio near Seville. The local scenery will surprise you, and a four-legged friend will make the trip more active and exciting.
Hiking in Yosemite National Park in California, USA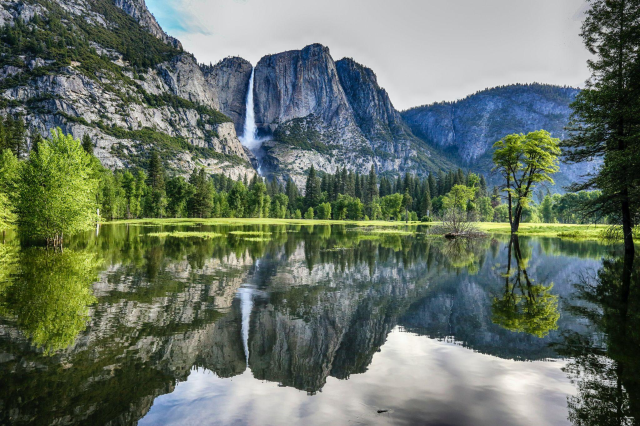 Yosemite National Park (Unsplash/@rocinante_11)
You have to admit that when it comes to the tandem of outdoor activities and national parks, the U.S. will give you a head start anywhere else in the world. Yellowstone, Grand Canyon, Blue Mountains, Canyonlands – you really have a lot to choose from.
We chose Yosemite National Park, however, as it is as beautiful as any of the above in terms of natural beauty. If you rent a car, it's only a 4-hour drive from San Francisco (which is very convenient). Do some hiking, rock climbing or camping here, as it will take you more than a day to explore such an unreal place.
Mountain biking in the Black Forest, Germany
The Black Forest, or Black Forest, is a mesmerizing green stretch of 160 kilometers and a bicycle enthusiast's paradise.
In fact, in the Black Forest in addition to mountain biking you can do many other things: sledding and canoeing, hiking, paddling, wakeboarding and even skiing in the winter. As you can see, there are plenty of options for those who are not used to sitting still.
Swimming with dolphins in Tauranga, New Zealand
For those of you who are ready to go far and wide in search of adventure, you should definitely consider a trip to New Zealand. In recent years, this country has become a pilgrimage destination for fans of a certain jewel trilogy. But we recommend you go there for a completely different reason.
Swimming with dolphins is considered a truly unforgettable experience. So head to Tauranga in the north (the nearest major airport is Auckland) and meet these magical mammals.
Skydiving in Pattaya, Thailand
Skydiving: when it takes your breath away (Unsplash/@kpietrzakweb)
Do you know what activity really takes your breath away? Sure, it's jumping out of an airplane. At this dare only the most avid adventurers. Today we will tell you about the best place to do it.
Tourists are fond of Pattaya for the sea, sun and a tropical holiday paradise. But the fact that in Pattaya you can rush to earth in free fall mode, not many people know. Powerful adrenaline rush is guaranteed.
Speleotourism in the North Caucasus, Russia
Finishes our selection of inspiring one of the most extreme types of recreation. This cave tourism, which requires adventurers not only an excellent physical form, but also technical and psychological preparation. Agree that to go down into the ground and be there for a long time, surrounded by stalactites and stalagmites is quite a challenge.
North Caucasus is literally riddled with caves of all possible levels of complexity. For beginners in speleology, we recommend starting from the Adygean range Stone Sea. Here, lovers of thrills waiting for the cave Ozernaya. To get into the cave and admire the view of the mountain lake located in it, you have to walk along the trail that goes along the edge of the steep cliffs of the ridge of the Stone Sea. The adrenaline from such a walk just goes over the top, but that's what we need!