Holidays in Iceland with children: how to properly organize a trip
The most difficult thing about traveling to Iceland with children – to fend off relatives and other advisers who will persistently dissuade you from this venture: "It's the north, the cold, and even "the edge of the Earth" – why take your child there? And because traveling to Iceland is a unique experience, regardless of age. A trip to Iceland with children is not much more difficult to arrange than without them – it has been proved by many trave families!
As for the age of the young traveler there is a nuance. The trip can be organized even with infants, but very young children (under 3-4 years) in Iceland will simply not be interesting, because there are few amusement parks and other "classic" children's entertainment. The ideal age at which to take your offspring on a trip – 8-9 years.
Icelandic adventure will be remembered by your children for a lifetime, because it is impossible to forget such vivid impressions, as bathing in a hot pool, watching seals in the wild, geyser eruption and other wonders. We'll tell you how to make a family vacation in Iceland interesting and varied, but first let's deal with the essentials – how to make the trip as comfortable and safe as possible.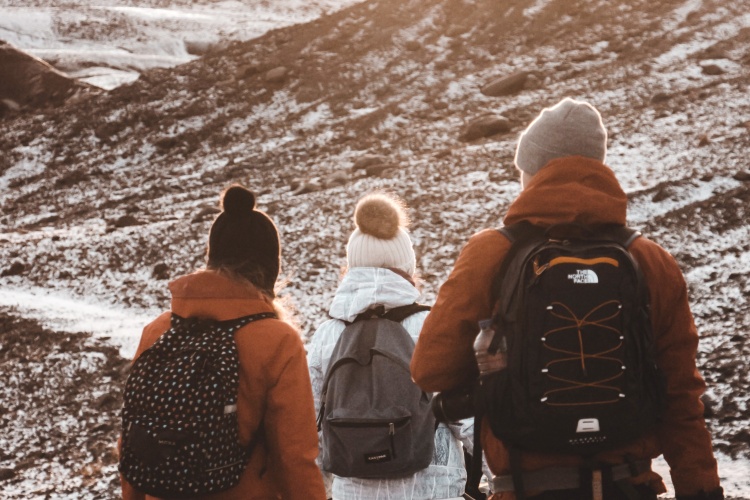 Photo: Unsplash
Iceland with children: the main principles of a safe trip
With a 99.9% probability you will not meet a single living creature that can harm your child here. For years Iceland has topped the rankings of safest countries in the world. The level of trust in the country is so high that babies are left alone in the stroller outside the store, and older children walk around unattended, even when it's dark outside! Of course, we shouldn't be as careless as the Icelanders – emigrants, tourists and other individuals who are not known for their Icelandic peacefulness can still pose a theoretical threat if they don't keep an eye on their children.
There are no dangerous animals in Iceland either, even the midges only bore, but do not bite. In general, Iceland is a danger to children only if parents are negligent. Most of the entertainment here takes place in the wilderness, and that is what you should focus on, ensuring the safety of children:
Watch out for children, especially those who are overly active! This banal recommendation in the Icelandic wilderness is highly desirable. Not all dangerous places here have fences. So be guided by common sense, and do not let children near cliffs, geysers, unequipped hot springs. Great danger beaches – the huge waves can creep up suddenly and take away even an adult, not to mention a baby.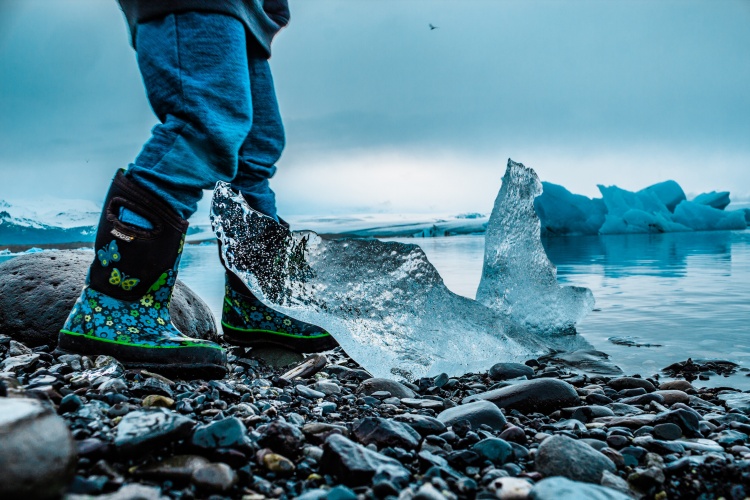 Photo: Unsplash
Children's clothing must be windproof and waterproof – in Iceland there is not a lot of frost even in winter (except for the northern and mountainous regions), but the rain and wind visit these parts regularly. A raincoat for wet days and walks near waterfalls won't be out of place. It is better to dress a child in layers, not in one mega-warm overalls. Shoes – also waterproof, with good tread. At any time of year will be useful hat and scarf (or scarf), gloves, socks (be sure to take a removable pair).
These simple rules can help you avoid injuries and colds. If you follow them, a vacation with a child in Iceland will only benefit you. Fresh air, active entertainment, organic food will have a positive effect on the health and well-being of children.
How to reach Iceland with the child, where to stay and what to eat
The flight from Moscow or Kiev will take 7-10 hours with a short connection or more than a day with a long one. To save on tickets, you can also take any convenient way to Helsinki or Copenhagen, and from there fly to Reykjavik – and this, of course, will only increase travel time. So the road to Iceland is not the easiest, and therefore this country is unlikely to be suitable for the first trip. But with the "hardened" by previous flights of children should not be too much trouble.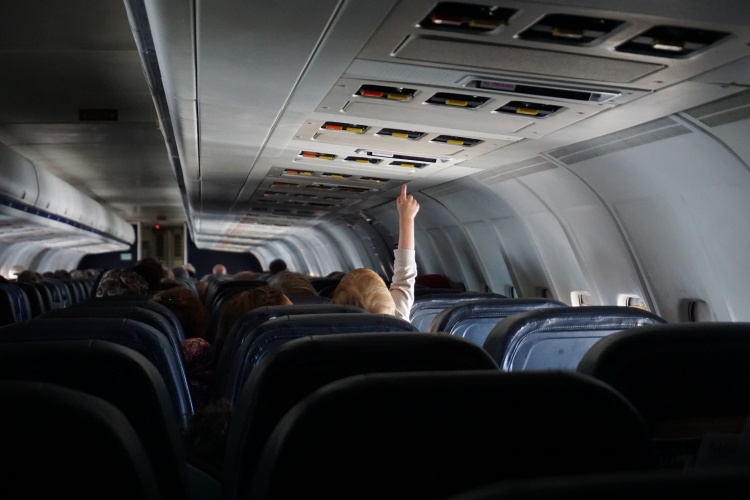 Photo: Unsplash
The place of residence should be chosen based on your itinerary:
If you're planning a light adventure with short runs around the neighborhood, settle in Reykjavik. The Laugardalur area is ideal for families – there's plenty of entertainment for children, it's quiet and peaceful, but be aware that it's a bit away from the central area. If you want to be closer to "civilization", choose East or West. And for those who like a wild budget vacation, there are plenty of campgrounds in the suburbs.
If you dream of making an epic trip all over the island, it makes sense to spend every night in a new place along the way. There are plenty of hotels and campgrounds on popular routes, but keep in mind that many of them are not open in the winter and you need to make reservations in advance in the summer. Another super option is to rent a motor home. With it, active holidays with children in Iceland will be even more comfortable and exciting.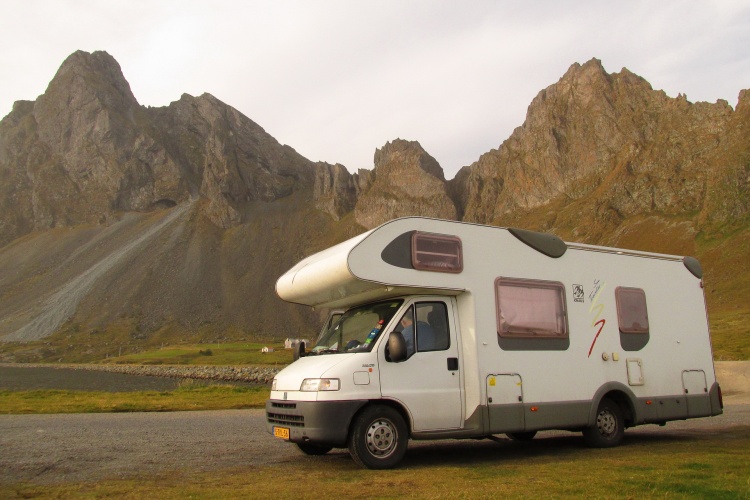 Photo: Pixabay
Meals in Iceland are expensive, especially if you only count on cafes and restaurants. However, this does not mean that you need to carry a suitcase of food – in the local supermarkets prices are quite affordable, and the choice is huge. Fresh fruits and vegetables are in great assortment. There is baby food of international brands. For breakfast and snacks, you can buy very healthy skur cheese or make fish sandwiches. Children will also appreciate the abundance of sweets in the local bakeries and the huge selection of ice cream. When the weather permits, dinners and lunches can be cooked (many campsites have kitchens), or you can order in from cafés (Reykjavik has affordable options for both traditional and international cuisine (pizza, fast food, etc.). Many places have kids' menus.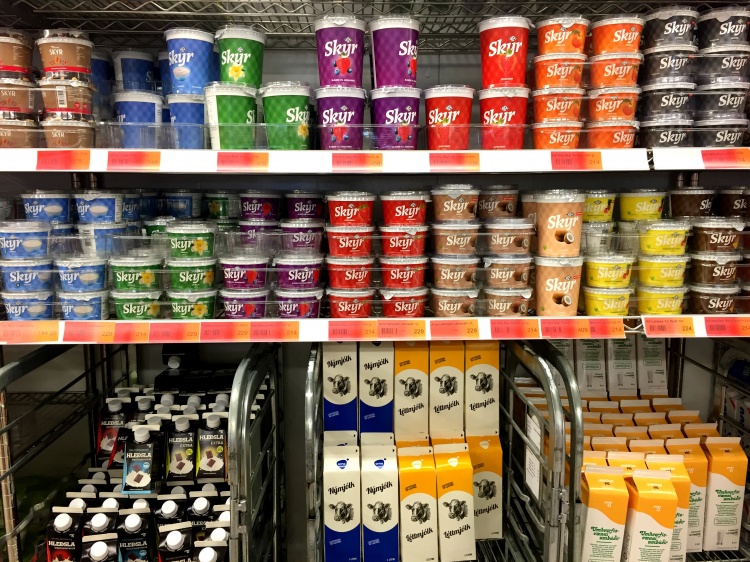 Photo: mustsee
How to get around the island with kids
If a family vacation plan includes Iceland, a vacation with children will be much easier to organize by renting a car. Even without a child is always the best choice, and even more so with a young passenger. The car will give many times more freedom of movement than public transport, it can hide from the weather and make a reserve of provisions and warm things. Even small routes around the island, it is more convenient to travel by car, and a large family trip on the ring road without a car is almost impossible!
Advice! Plan a trip with a lot of short stops, otherwise the child will quickly get tired of the Icelandic landscapes – in his eyes they are likely to be monotonous and boring. In this case, note that the car can not park by the side of the road – only in "pockets" and other designated areas. Also remember that children under six years of age should sit in a car seat, children up to 150 cm – only in the back seat.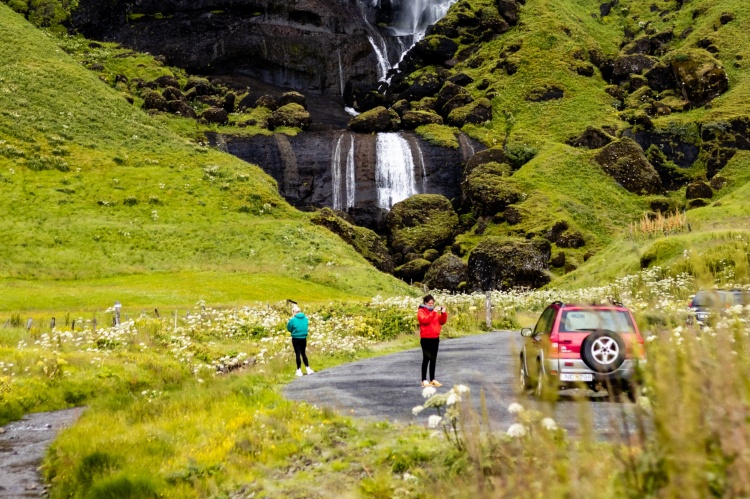 Photo: Unsplash
If there is no possibility to rent a car, focus more on organized one-day bus tours from Reykjavik. In summer, many places can also be reached by public transport, but in winter, without a car on holiday in Iceland with children is nothing to do.
If the baby does not walk on his own, take a sling or baby carrier. The stroller is useful only in Reykjavik and other cities, and on dirt paths that lead to most attractions outside the city, it is useless. So plan the route so that you don't have to walk more than 100-200 meters at a time (on the way of the ring road most sights are located just at this distance from the highway).
What to see in Iceland with children. Top attractions.
Hooray, we came to the most interesting thing – for what, in fact, is worth taking children to Iceland, what they will remember it for? At the beginning we mentioned that the usual children's activities here are not so much – do not count on the abundance of attractions and similar entertainment. The usual playgrounds in the big cities are not in short supply, but it is unlikely that they will be needed – Iceland has a lot of atypical places for family holidays, which is just worth spending all the time on the trip. We've compiled a top list of things to do and see in Iceland with kids.
Animal Watching. This is something that almost all children of any age will enjoy. The easiest things to find are Icelandic sheep and horses. In fact, you don't have to look for them – they are often found right by the road. If you want not just to see them, but to communicate with animals (to stroke and feed them) – go to the farm. There you can ride a horse (allowed from seven or eight years). It is even more interesting to observe wild animals, the most interesting of which are sea lions, seals and puffins. They are found in different parts of the Icelandic coast, and if you are lucky, you can get as close as possible to the animals – literally standing a few meters away from them. Another, very epic, but rather ambiguous entertainment is whale watching. On the one hand, sailing on a ship, "tracking" the whale is an exciting adventure. On the other hand, you can never meet a sea giant, or see only its tail – in the end, children may be disappointed with the trip. Read more about wildlife in Iceland. If you did not have the opportunity to observe animals in the wild, you can catch up with the zoo in Reykjavik, where there are mainly local species: seals, mink, reindeer and others. There is also an amusement park in summer.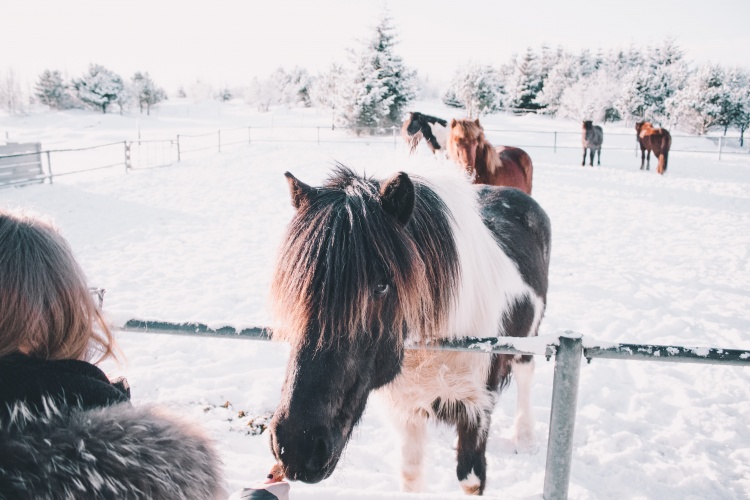 Photo: Unsplash
Natural beauties: waterfalls, geysers, glacial lagoon. Beautiful Icelandic green valleys and mountains will not excite every child, but the powerful streams of waterfalls and the eruption of hot water and steam from the ground – what exactly Iceland will interest. Attractions for children in some places are supplemented by small attractions. For example, in the geothermal park near Hveragerdi, they give out a "fishing rod" with a basket with an egg inside – children can boil it right in the boiling spring. Jokulsarlon Glacier Lagoon, with its drifting mini icebergs and large and small ice floes on the shore, should also appeal to children, especially as a boat ride around the lagoon (there may be age restrictions).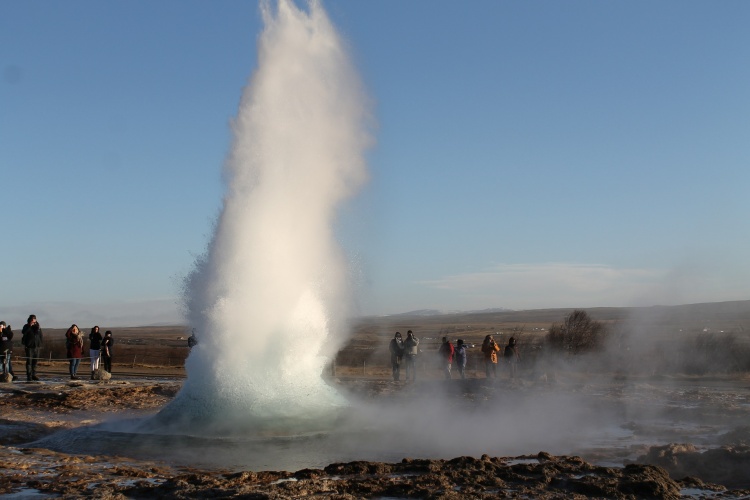 Photo: Pixabay
Hiking, cave exploration, skiing and other outdoor activities. For the "extreme family squad" in Iceland there is a wagon and a small cart of outdoor activities. Near Akureyri is the largest ski resort in the country Hlíðarfjall, with a special area for children. Children will be delighted with dog-sledding (allowed from the age of six), which takes place at any time of the year: in winter – on sledges, and in summer – on carts. You can combine sports and acquaintance with the Icelandic nature by climbing glaciers and rafting on glacier rivers (depending on the difficulty, children from 5 to 12 years old are allowed). Hiking through the glacial and lava caves is also unforgettable. Read more about extreme holidays in Iceland.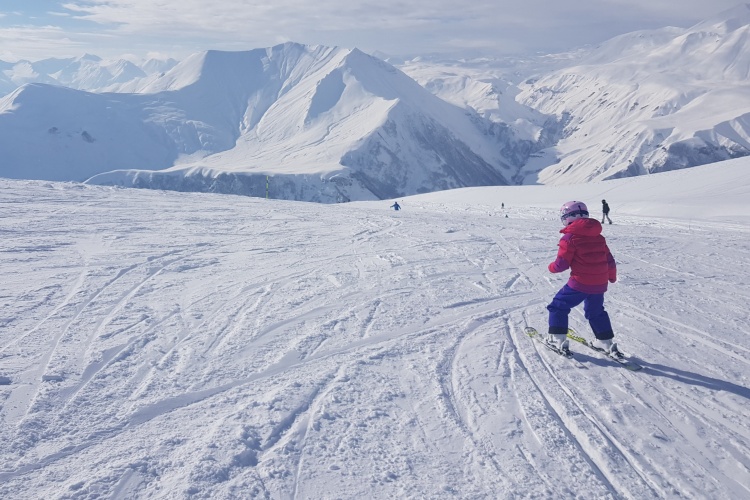 Thermal pools (for children from two years old). A perfect place for a break between active trips: fun for kids, relaxation for adults. Blue Lagoon is considered the coolest in Iceland. However, this place is expensive and not the most suitable for children. It is better to look for a pool with slides (or a full-fledged water park) to make it interesting for children. In summer it is worth visiting the geothermal beach Nautholsvik where the water in the sea lagoon is heated to +20-25 ° C.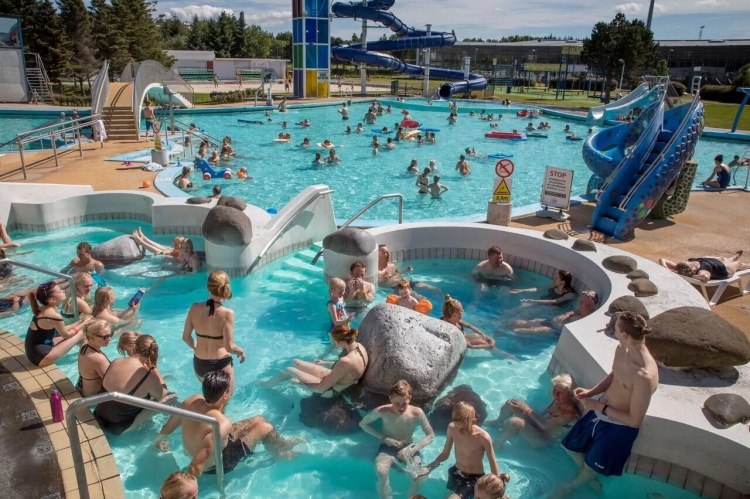 Photo: visitorsguide
Museums. Take a break from hiking around the island and with your child to learn more about the culture and history of Iceland, you can visit the local museums. Ideally, children should read the Icelandic legends, myths and sagas before they leave – then the "come alive" stories will be even more interesting to them! "Meet" the Vikings and the life of the ancient Icelanders at the Reykjavik Open Air Museum, which is designed like a small old town, the Saga Museum and Vikin Maritime Museum (Reykjavik), the Museum of the First Settlers in Borgarnes (an hour drive from Reykjavik), the Viking World Museum near Keflavik Airport. At the Glaumbær and Laufas farm-museums, see "fairy-tale" huts under grass roofs, and at the Fossatun campsite on the mountainside, follow the Troll Trail with figures of heroes from Icelandic mythology. Iceland's nature can also be explored not just outside, but in museums as well. One of the best in this regard is the Whale Museum in Husavik, which has skeletons of whales and other sea creatures, narwhal horn and other interesting exhibits. We also recommend visiting the geological exhibition in the Volcano House and the artificial ice cave in the Perlan Building.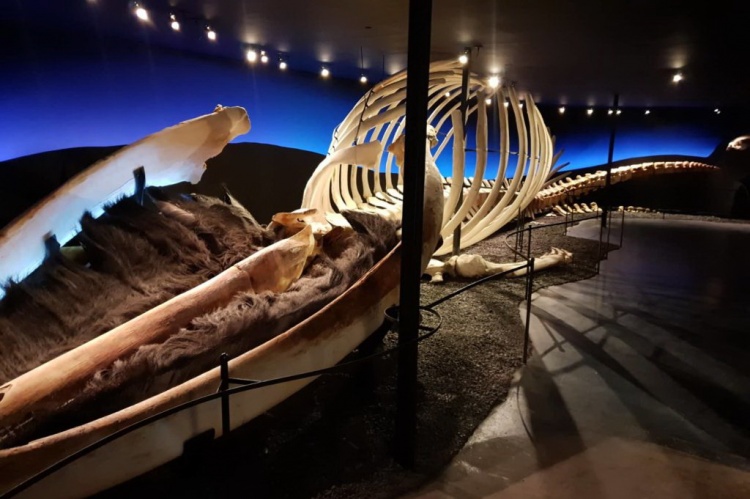 Photo: hvalasafn

Elena Soromitko, author of this article
Vinsky forum
Need Travel Insurance ?: Apply for Travel Insurance Online – Find out how much your insurance costs and apply without leaving your computer!
Like:
Iceland with small children – is it worth it?
marlitos " 30 Sep 2017, 08:47
Hi all! My husband and I have been on fire to visit Iceland, but there is one problem. More precisely, two problems: 2 and 5 years old I have not met any reports on the forum about trips with small children. Can you advise whether it is worth it to go? Of course, there is not much we can not see, but we would agree to go on a fact-finding trip. What sights are realistic to visit with a stroller? Are they letting kids on the big ship looking for whales (you can't go on the boat, I get that already)? We want to fly in August 2018. For 7-10 days. Thanks in advance for the answers!
Re: Iceland with small children – is it worth it?
ElAv " 30 Sep 2017, 17:43
ElAv absolute traveler Posts: 6926 Photo: 26 Registration: 09.03.2008 City: Krasnodar Thanked (a): 759 times. Has thanked: 695 times. Age: 51 Countries: 43 Gender: Female
Re: Iceland with small children – is it worth it?
Filippych " 30 Sep 2017, 18:23
It is perfectly realistic to drive around the Golden Ring and the N 1 road in a circle (even in 7 days is fine, and even more so if it's 10 days). Golden Ring – asphalt paths everywhere, on the first road asphalt to lookouts a lot, and if not – there are normal paths 100-200 meters on the ground. Stroller does not roll, but the legs with the baby to go quite possible. Children, I think, should like waterfalls (Gullfoss, Detifoss, Seldyalandsfoss, Skogafoss), Ice Lagoon, thermal area at Miwan, thermal pool there, still will be delighted with the geyser. It's all quite affordable.
Tahiti, Tahiti. We were not in Tahiti. (с)
Philippych traveler Message: 1838 Photo: 1768 Registration: 04.11.2013 City: Korolev Thanked (a): 88 times. Customers thanked: 496 times. Age: 59 Countries: 30 Reports: 12 Gender: Male
Re: Iceland with small children – is it worth it?
Otta08 " 30 Sep 2017, 21:54
I think less than 10 days is not worth it. And more thermal springs in the itinerary to score. The kids will love it for sure! And they'll love the horses and the sheep! And be sure to plan a dead end. Fumarols and steaming earth, too, I think, will interest, and geysers. In general – have no doubts and go. Read reports and lay out a preliminary route – we will help you.
Otta08 honored traveler Message: 3648 Photo: 1957 Registration: 02/25/2010 City: Peterhof Thanked (a): 363 times. Has thanked: 614 times. Age: 61 Countries: 27 Reports: 9 Gender: Female
Re: Iceland with small children – is it worth it?
marlitos " 30 Sep 2017, 22:06
Otta08 wrote(a) on 30 Sep 2017, 21:54: Read the reports and post a preliminary itinerary – we'll help, we'll advise.
Re: Iceland with small children – is it worth it?
vakhmorka " 30 Sep 2017, 23:29
Experience of traveling with young children is pretty decent: and the north of Norway, and in biking in Finland, and many other places, so I'll try to advise)))
Two children – it's not a problem, with them goraaaaaazd much easier than one. Take my word for it.
And why not? Do not wait until they come of age))) Do not do long rides, so the kids do not get tired of sitting in the car. This is an adult can enjoy the scenery to infinity, and the kids are bored. It is necessary to find some kind of entertainment for them. It is the organization of leisure, interesting to children, difficult to travel with the younger generation. But it is true for a trip to any country. In Iceland, children will love the horses, sheep. Put a visit to a horse farm, perhaps a horseback ride, into the trip. Find legends, fairy tales, sagas retold for children, of course. Well, and pools, thermal springs. And then there are the cul-de-sacs. That's a hit for sure!
Marlitos wrote(a) 30 Sep 2017, 08:47: Clearly there's a lot we can't see.What sights are realistic to visit with a stroller?
Why won't you be able to do much? Especially a lot of walking in Iceland just in contrast to Norway, is not necessary. And the permeability of fords does not depend on the presence of children)))). With the stroller to pass extremely problematic everywhere, tracks dirt – more on itself the stroller will pull. Better to walk, and for safety net or sling, or backpack to carry children look for friends and acquaintances.
marlitos wrote(a) 30 Sep 2017, 08:47: Are they letting kids on the big ship looking for whales (you can't go on the boat, I get that already)
Purely IMHO, but whales will not be appreciated by children. All the stories I've heard were of the "we ended up seeing a whale's tail. Children need to see animals up close. It's much more important to feed a goat, a sheep, pet a horse than to hang out at sea for hours and see only the tail. Once again, I would recommend the puffins. They can be seen at arm's length, you can see the birds kissing.
And a few general thoughts. If it's August, it's better in the first half. Otherwise it can be cold. And the kids will have no problem with clothes for the trip! As a rule, small children have waterproof pants, and bafs, and pants-jackets from the rain))).
The World is a book, and those who do not travel read only a page. Saint Augustine Iceland as if for the first time. 8 days with kids
Vakhmorka Explorer posts: 1184 Photo: 574 Check in: 11/15/2010 City: Moscow Thanked (a) 123 times. Has thanked: 157 times. Age: 46 Countries: 53 Reports: 5 Gender: Female