Information for Travellers in Estonia
Answers to all the top travel questions from transport to visas, the weather and medicine. These tips will help make your trip comfortable and safe.
How to get there
By plane: by direct flights from Moscow (Aeroflot) and St. Petersburg (Nordica). By train from Moscow and St. Petersburg. By bus LuxExpress and Ecolines. By ship: a cruise ship on the route St. Petersburg – Stockholm – Tallinn – St. Petersburg.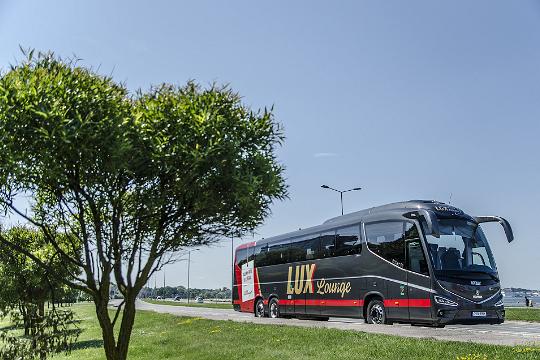 Photo: Hendrik Osula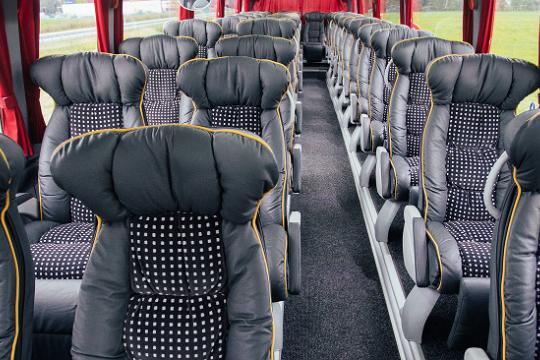 Photo: Hendrik Osula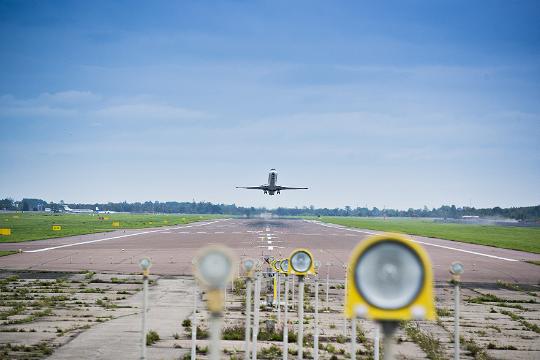 Going to Estonia by airplane
Photo: Visit Estonia
Estonia is a Schengen area, so travelers coming from other Schengen countries do not need a visa.
Citizens of the EU, the USA, Canada, Australia, and New Zealand do not need a visa to visit our country. If you already have a Schengen visa, you don't need a separate visa. More detailed and up-to-date information is always available on the website of the Ministry of Foreign Affairs.
If you need a Schengen visa, you can apply at a foreign embassy or consulate of Estonia.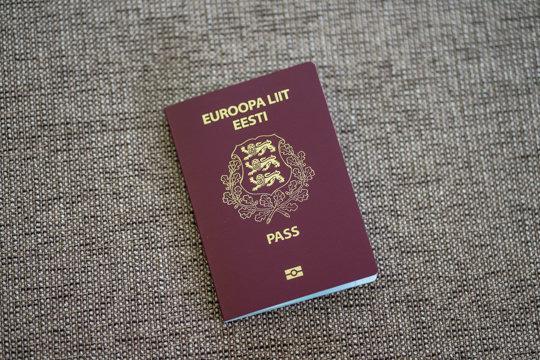 Photo: Martti Bolt, Visit Estonia
Security
In Estonia it is compulsory to wear reflectors, so be sure to attach at least one to your clothes, bag, backpack or bicycle pedals. You can buy very interesting designer reflectors in local stores.
The crime rate in Estonia is low, but beware of pickpockets in crowded streets.
Do not be shy to ask for help! People in Estonia are friendly and always glad to help. Many locals speak Russian, English, Finnish and Estonian.
In Estonia you can and should drink tap water. Take a refillable bottle and ask to fill it in a cafe, restaurant or hotel.
We recommend that you take out travel insurance. When you travel from another European country, make sure that the insurer cooperates with the Estonian Health Insurance Fund. Once you know the right information in advance, you can relax and just enjoy your trip.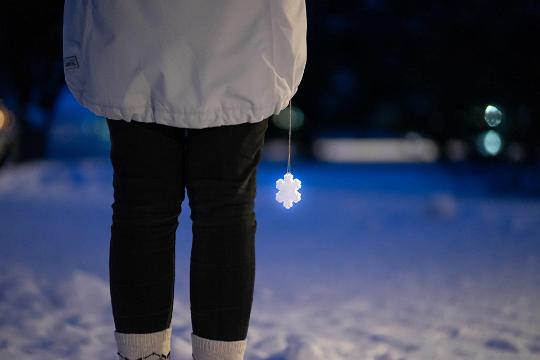 Photo: Martti Bolt, Visit Estonia
Weather and climate
The weather in Estonia varies depending on the season. Summer temperatures are usually quite mild (16-20°C) but can reach 30°C. It never gets dark in Estonia in summer – the daylight can last up to 19 hours, and there are even white nights. In spring and autumn it often rains a little, so it is worth taking an umbrella and rain jacket. In winter it snows and the temperature drops below zero. Weather forecasts can be viewed at weather.ee.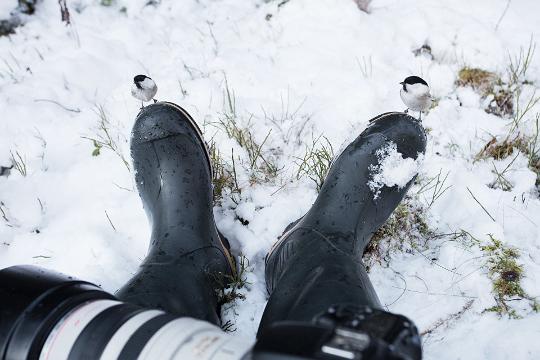 Photo: Karl Ander Adami, Visit Estonia
Roads and driving
Traffic in Estonia is right-handed. The country has a wide network of roads, but they are of variable quality. Unless otherwise indicated, the speed limit is 90 km/h in the countryside and 50 km/h in town. When traveling in Estonia, remember to fasten your seatbelt and light your headlights. Driving under the influence of alcohol is strictly prohibited.
Rent . You can rent a car from both local and international companies. Such an opportunity, including in Tallinn Airport.
Parking lots . Note that most parking in Tallinn and Tartu is paid, although there are also free. Also in Tallinn you can find paid bicycle parking lots.
Ice roads . In winter, ice roads open in Estonia, allowing you to navigate the frozen sea or lake. The rules are available on the Highway Department's website.
Motorhomes . You can travel around Estonia in your own trailer or rent one from a local company. Read the rules here.
Tires . If your tires are not suitable for year-round driving, you need to have summer and winter tires for the appropriate seasons. Winter tires can be used from October 15 to March 31 (as an exception, from October 1 to April 30).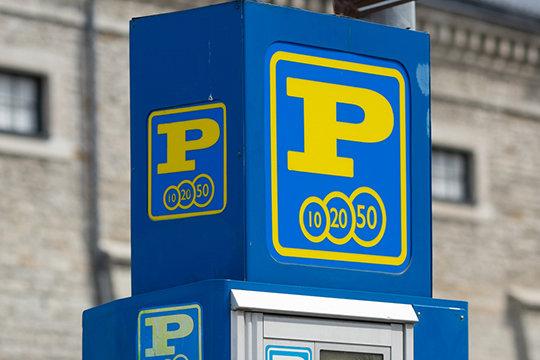 Photo: Martti Bolt, Visit Estonia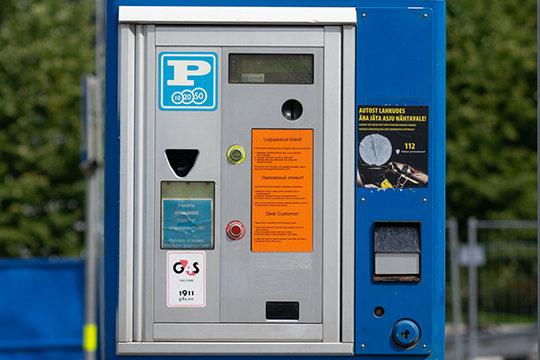 Photo: Martti Bolt, Visit Estonia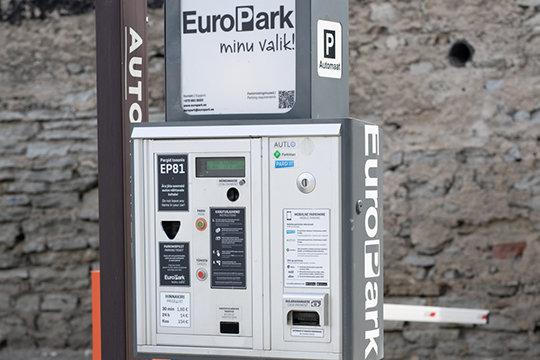 Photo: Martti Bolt, Visit Estonia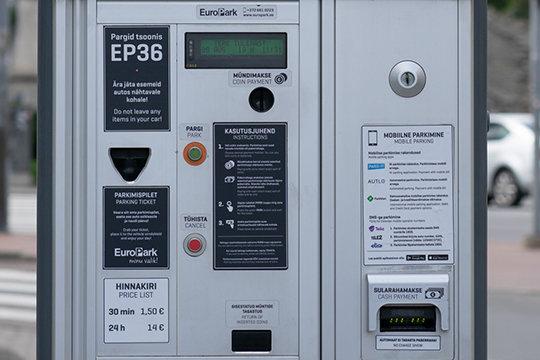 Photo: Martti Bolt, Visit Estonia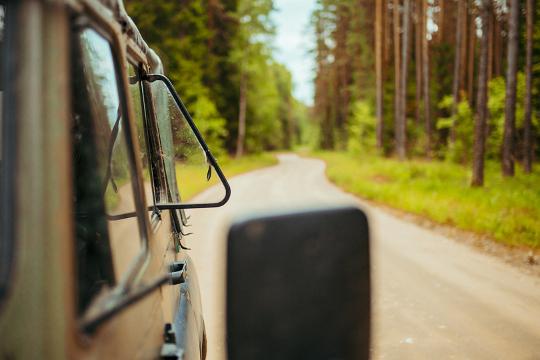 Photo: Martti Vares, Visit Estonia
Public transport
The easiest way to get downtown from Tallinn Airport is by streetcar No. 4. From the seaport you can get to the center or the airport on the number 2 bus. Streetcars 1 and 2 and buses go to the Baltic Railway Station.
Bus routes, schedules and tickets can be found on the T-Pilet website. For train tickets, see the Elron page.
There are fare discounts for seniors, schoolchildren and students. For more information, ask the driver or places where tickets are sold.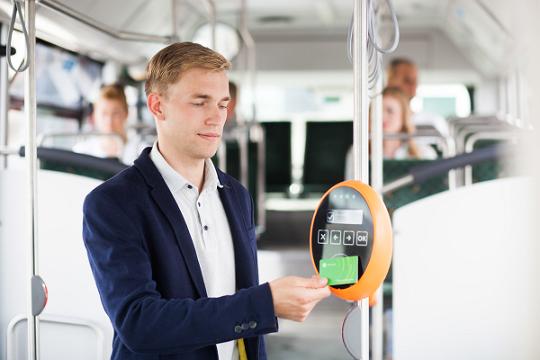 Public transport in Tallinn
Photo: Tallinn Tourist Information Centre
Public transport in Tallinn
Photo: Tallinn Tourist Information Centre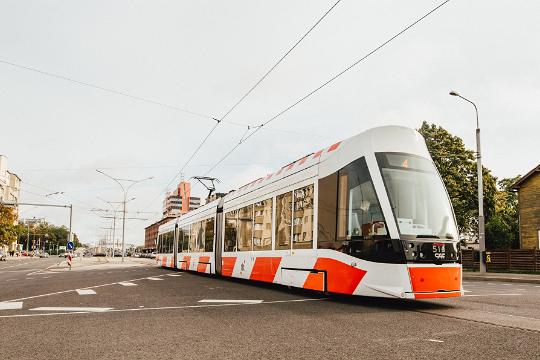 Public transport in Tallinn
Photo: Tallinn Tourist Information Centre
Accessibility
According to Estonian law, service providers must be accessible to all. Even in places where this rule is difficult to follow, such as the Old Town of Tallinn, which has a complicated historical layout, there are friendly people always ready to help. The availability of public transportation varies from city to city. In Tallinn, there are buses and streetcars equipped for wheelchair users. You can find timetables and routes at soiduplaan.tallinn.ee. You can buy a bus pass (known as a green card) at Tallinn's kiosks. These yellow R-kiosk stores are located throughout the city, including the airport, port, bus station and Baltic Railway Station.
Free WiFi is usually available on buses, trains, and ferries, though connections can be slow. Also, most restaurants, cafes and museums offer wireless internet.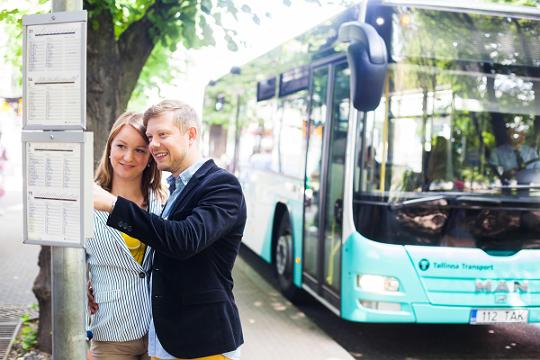 Photo: Tallinn Tourist Information Centre
Tax Free Shopping
Tax Free Shopping allows eligible international shoppers to get a VAT refund on their purchases made while traveling abroad.
A typical Tax Free Shopping process begins with shopping in a store where VAT is included in the price of the goods. Tax
Free Shopping process can be divided into the following 3 mandatory components:
Going to Estonia on our own. When will the border with Russia open?
Estonia is located near St. Petersburg. The nearest border point Ivangorod-Narva is 150 kilometers away.
So we often travel to Estonia – for a walk in the Old Town in Tallinn, to see the sights of Narva or Tartu, or to relax in one of the beautiful SPA hotels.
What is the best way to get to Estonia, and where to get through customs if you go by car? How to apply for a visa, and what documents are necessary for travel?
When will the border with Russia open and who can enter now?
Since June 16, 2022 the Estonian authorities allow Russians to enter Estonia for any purpose. All covid restrictions have been removed.
On July 15, 2022 Russia lifts all covid restrictions on land borders. Russians can enter Estonia by car or bus without restrictions.
You can also enter the country by crossing the land border on foot at Ivangorod-Narva checkpoint. You can get to Ivangorod by bus, train or car.
In any case it is recommended to clarify the information by phone border guards: +3726001247. The situation changes quickly.
To visit Estonia you have to present the following documents:
A Schengen visa issued by Estonia or another EU country.
Health insurance with coronavirus treatment coverage of 30,000 euros.
Since August 18, 2022 the authorities have banned Russians from entering the country on a Schengen visa issued by the Estonian embassy.
Schengen visas issued by another EU country are still allowed. On the Estonian visa allowed to enter only close relatives for funerals or in the case of the wedding ceremony.
A little about the country
In small Estonia lives 1 million 300 thousand people, about 400 thousand of them live in the capital of Tallinn. Major cities are Tartu, Narva, Parnu and Kohtla-Järve.
Estonia is located in Northern Europe, and washed by the waters of the Baltic Sea. It borders with Russia to the east and Latvia to the south. To the north, there is a sea border with Finland.
The official language is Estonian. The majority of the population is Estonians (70%) and Russians (25%). Other residents are Finns, Ukrainians and Belarusians.
The climate in Estonia is considered transitional from maritime to continental. Summers are often cloudy and rainy. The average July temperature is +17 degrees. In winter, there are frosts, the average temperature in January is -5 degrees.
When is the best time to go?
You can come to Estonia at any time of year. The best SPA-hotels are waiting for tourists every day.
For long walks through Tallinn's Old Town, choose late spring or summer. If you're not afraid of the cold, come on Christmas Day. Town Hall Square is beautifully decorated, there is a Christmas tree for children and a festive fair for adults, where you can warm up with hot mulled wine.
If you plan to sunbathe and swim in Pärnu or Narva-Jõesuu, my advice would be to choose July. But keep in mind that the sea in Estonia is cool and the weather is changeable. It is better to stay in a hotel with an indoor pool as a safety precaution.
Insurance and other documents for travel?
To travel to Estonia the standard package of documents for Russians entering the European Union territory is required:
A passport with a validity of at least 3 months.
Schengen visa.
Medical insurance valid for the entire territory of the European Union. Is issued immediately for the duration of the visa.
To buy travel medical insurance you can here:
IMPORTANT: All insurance companies on Cherehapa website fully cover the treatment of coronavirus (COVID-19) in all countries, except the regions not officially recommended by Rostourism, Rospotrebnadzor or the Ministry of Foreign Affairs.
How to get a visa?
If you plan to travel around Estonia often, as we do, I advise you to get an Estonian Schengen visa.
Visas are issued for a period of six months to three years. We received our first Estonian visa for one year (before that we had the Finnish Schengen visa). And the next time we received a two-year visa.
Estonian Schengen visa can be obtained either directly through the Estonian Embassy or the Consulate General, or through the Visa Center.
Obtaining directly
Obtaining a visa through an embassy allows you to save on visa fees. The cost of an Estonian visa for Russian residents is 35 euros.
The Consulate General of Estonia in St. Petersburg is located at 14 Bolshaya Monetnaya Street. How to apply for a visa and what you need to do, check the website of the Consulate (the rules are constantly changing).
The Embassy of Estonia in Moscow is located at 5, Maly Kislovsky Lane. Contact information is on this web-site.
Visa centers
Applying to the visa center you have to pay a service fee of 20 EUR but you can save time.
Estonian visa application centers can be found in Moscow, St.Petersburg and Pskov. In the Moscow and St. Petersburg branch you can apply for a visa if you live in another region. Information can be found on the official VFS.Global website.
What else do I need?
For Drivers
If you plan to travel by your own car, you additionally need:
Car registration certificate.
A driver's license (preferably an international one, but we travel with a Russian one – no problems).
"A Green Card. You can apply for it online. You will receive the card at your house.
For children
If a child has his or her own passport with a valid visa, and he or she travels with both parents, nothing additional is required.
At the border they may be asked for:
A birth certificate if the parents' surname is different from the child's surname (to confirm the kinship).
Power of attorney authorizing the parents to travel abroad, if the child travels without them.
Permission from the other parent if the child travels with only one parent.
How to get there by yourself from Moscow and St. Petersburg?
By bus in 1-2 days
The way from Moscow to Tallinn by bus takes 16 hours.
Busses leave from Tushinskaya bus station and bus station Shchelkovo every day. The fare is 4-5 thousand rubles.
From the Baltic Station in St. Petersburg buses leave every 2 hours in the direction of Tallinn.
The bus is situated on the Obvodnoy canal and goes to Tallinn from St. Petersburg bus station three times a day. Travel time is 5-6 hours.
At the border crossing point, buses are let through quickly, you do not have to stand in a common line with cars. The bus makes several stops in Estonia, you can get off wherever is more convenient.
Plane
To get to Estonia by plane is more convenient for residents of the capital. This is the fastest way to Estonia, although not the cheapest.
From Moscow to Tallinn there are regular direct flights by Aeroflot and AirBaltic. Travel time -1,5 hours.
From St. Petersburg to Tallinn you can fly only with change in Helsinki or Riga, which is not very convenient, time-consuming and expensive.
You can see flight schedules in the search form below:
Train
If you plan to walk around Old Tallinn, the train is the way to go. The station in the Estonian capital is located near the historic center.
"The Baltic Express takes 8 hours from St. Petersburg to Tallinn.
From Moscow to the capital of Estonia trains leave from the Leningrad railroad station. The travel time is 15 hours. The cost of tickets starts at 1500 rubles.
Here you can choose a suitable route:
By own car
Trip to Estonia by private car is one of the fastest and most economical options. You can cross the border at several border crossings.
Going through Estonian customs
Border crossing points
There are three border crossings between Russia and Estonia. One is in Leningrad region (Ivangorod-Narva), two others (Shumilkino and Kunichna Gora) – in Pskov region.
Ivangorod-Narva – has a high capacity, but it is also the busiest. In summer and on weekends, you can get stuck at the border for 7-8 hours. The closest route from Moscow and St. Petersburg to Tallinn runs through Ivangorod.
Shumilkino – Luhamaa is 60 kilometers from Pskov. The capacity is lower than in Narva, but there are also fewer cars. Through Shumilkino, the traffic goes not only to Estonia (it is convenient to get to Tartu, Pärnu, Saaremaa), but also to other EU countries. There is a queue here, too.
Kunichina Gora – Koidula is located in the Pskov region, the capacity is low, but there are not many cars. You can reach from the Russian side only by toll road.
Border points between Russia and Estonia are marked on the map. You can download the map here.
Electronic queue
When you come back from Estonia to Russia, you should know that there is an electronic line at all Estonian border-rossing points. The departure time should be booked in advance at estonianborder.eu. The service is chargeable and costs 3 euros.
In Narva, you first have to go to the waiting area, wait your turn, get a pass and go to the border.
You can also go to the border without reservation, i.e. in the "live" queue. Places in the "live" queue are also available, but they are much less. If you are planning a trip in the summer, on holidays or weekends, it is better not to take the risk and reserve the electronic queue.
Crossing on foot
If we go to Narva, we leave the car near the border and cross the border on foot. There are several paid and free parking lots next to the border crossing point in Narva.
In order to pass the border checkpoint without queuing, you should arrive no later than 9-10 am. Then you pass the border in 20-30 minutes.
Further you can walk through Narva. It takes 5 minutes from the border to Narva Castle and 5-10 minutes to the main stores and trade centers. If you need to go to Narva-Jõesu or Toila, take a cab. The cost of cab to Narva-Jõesuu is 10-15 euros, to Toila – 20-25 euros.
On the way back, don't forget to go to the supermarket and pick up some Estonian cheese. We like Maahima. The nearest one is near the Fama shopping center.
The cost of fuel
The cost of fuel in Estonia is much higher than in Russia. Here is the most expensive gasoline in the Baltics.
Average fuel costs in Estonia
| petrol brand | 95 | 98 | diesel | gas |
| --- | --- | --- | --- | --- |
| price in euros | 1,39 | 1,44 | 1,38 | 0,58 |
There are several gas stations near the border crossings. To save money, fill up a full tank on the Russian side. You can also take a 10-liter canister with you in the trunk.
You can choose a hotel here:
What to see by car?
Despite its small size Estonia is rich in attractions.
Take a walk through Tallinn's Old Town first, go to the Modern Art Museum and climb the viewing platform on the high television tower.
On Saaremaa island there are many unusual places: Kaali crater lake, windmill museum or medieval Bishop's Castle.
You can also visit the ANNA Science and Entertainment Center in Tartu, the Pyuhta Assumption Monastery near Jõhvi or the Lahemaa Nature Park in Palmse.
For sunbathing on the Baltic Sea, go to Pärnu, the summer capital of Estonia, or to Haapsalu, a town famous for its therapeutic muds.
Near the Russian-Estonian border you can stay for a weekend in one of the SPA hotels, for example in Toila or Narva-Jõesuu.
Spend an unforgettable weekend in Estonia, you will love it. Your own car will save you time and money. But don't forget to prepare for this trip beforehand.