Life in Lyon: Learn all about life in the French city.
While many Brazilians dream of living abroad, choosing a country and city from which to start life is not an easy task. Many Brazilians choose France to live in, and there are many reasons for this choice, but it is worth remembering that the baguette country is not only Paris, but also many amazing cities such as Lyon. In this article, you'll learn all about the history that began back in the Roman Empire. to live in Lyon, the third largest city in France.
What it's like to live in Lyon
Living in Lyon is living in a city that offers all the privileges of living in France, but without the typical metropolitan stress. Lyon, with a population of just over 500,000, is located in the historic Rhône-Alpes region and is the third largest city in the country. Although it is very well served culturally and economically, the city has a small-town atmosphere, which is very nice, especially for those who have lived their whole lives in São Paulo, like me.
In Lyon, you can go out without fear (even at dawn), you can walk around until it's out of sight, and as a bonus, you can discover great restaurants. That's because few people know, but the gastronomic capital of France is Lyon, which has hundreds of stellar restaurants, including the famous Paul Bocuse, created by a chef who died in 2018.
Do you need a visa to stay in Lyon?
Yes, unless you have a European passport, a visa to stay in France is a must. Check out the main ones below:
Work Visa;
Student visa;
Retirement visa;
Research visa;
Religious visa;
Marriage visa;
Visitor visa.
As of 2018, the French government has introduced a new type of visa: work leave. This category is a great option for young people looking to work and travel around the country, and allows Brazilians between the ages of 18 and 30 to work in the country for up to one year.
The cost of living in Lyon
Living in Lyon is certainly cheaper than living in Paris, but it's worth remembering that living in France is not cheap. Know, according to the Numbeo website, the basic values you should consider when calculating the cost of living.
Rent
The amount of rent in Lyon will be the weightiest element of your budget, given that the minimum wage in France in 2020 is 1,521.22 euros. The average rent is:
| | |
| --- | --- |
| 1 room apartment in the center | 669,13€ |
| 1 room apartment away from center | 495,45€ |
| 3 room apartment in the center | 1.395,62€ |
| 3 room apartment not in the center | 1.003,57€ |
house bills
It is useless to just think about the rent because there are basic bills associated with it that we cannot live without, such as electricity, water, gas and internet.
| | |
| --- | --- |
| Electricity, water and gas bills | 163,97€ |
| Internet and cable TV | 31,44€ |
Public transport
Lyon is very well served by public transportation that serves the entire city and surrounding areas, but it's not cheap. There are options to make a monthly and unlimited card or pay individually, and the advice is to do a good math to see if you really need a monthly package, which can affect your budget! Remember that the pass is unlimited only in Greater Lyon and that people under 26 pay half that amount.
| | |
| --- | --- |
| unlimited monthly card | 65€ |
| individual ticket | 1,90€ |
Supermarket
There are many supermarket chains in Lyon, which vary greatly in cost. Therefore, in order to save money, you should look for the cheapest ones, which are Leclerc, Auchan and Lidl. See below for the cost of some basic items that are part of everyone's basic shopping:
| | |
| --- | --- |
| Milk (1 liter). | 1,05€ |
| Rice (1 kg) | 1,67€ |
| chicken fillet (1 kg) | 9,00€ |
| Red meat (1 kg) | 14,50€ |
| Apple (1 kg) | 2,53€ |
| Banana (1 kg) | 1,96€ |
| Tomato (1 kg) | 2,40€ |
| Potatoes (1 kg) | 1,78€ |
| Onion (1 kg) | 2,25€ |
| Water (1,5 l) | 0,70€ |
| Wine (750ml bottle) | 7€ |
| Local beer (500ml can) | 1,44€ |
restaurant
As in any city, restaurants located in tourist areas are usually more expensive, while restaurants near residential areas are more affordable. Below are some examples:
| | |
| --- | --- |
| A simple meal in a restaurant | 12€ |
| Meal for two at an in-between restaurant | 50€ |
| fast food menu | 9€ |
| National beer (500ml) | 6€ |
| Imported beer (330ml) | 4€ |
| Cappuccino | 2,91€ |
| Coca-Cola or Pespi (330ml) | 2,33€ |
| Water (330ml) | 1,45€ |
Rest
It all depends on people's lifestyles, but we will classify expenses here in relation to the gym and movie theater.
| | |
| --- | --- |
| monthly gym | 41,67€ |
| cinema | 11,90€ |
Health
The public health service in France is known as one of the best in the world and attracts even foreigners. The public system usually covers about 80% of health care costs, so if you can, it is worth investing in Mutuelle, which is similar to health plans in Brazil.
| | |
| --- | --- |
| Health insurance | From €20 per month |
Summary of the cost of living in Lyon
If you're thinking about living in Lyon, we've modeled the average costs for a couple living in the downtown area.
| | |
| --- | --- |
| Renting an apartment outside the center | 669,13€ |
| Basic services at home | 195,41€ |
| Meals for two in a restaurant | 50€ |
| Gym for two | 73,11€ |
| market costs | 450€ |
| Monthly ski pass for two | 130€ |
| Cinema (2 tickets) | 28€ |
| Total | 1595,65 |
Remember that this amount only includes basic amounts for a couple living in Lyon, other additional expenses such as pharmacy, education, clothing, documentation, etc. etc., are not included.
How do I find an apartment to rent in Lyon?
Because Lyon has several universities and industries, the demand for rentals is high, so finding an apartment on a tight budget and with a good location is not easy. Nevertheless, there are a few tips, and the main one is to use the Leboncoin website, because with it you rent directly from the owner and do not have to pay agency fees. However, if you have trouble finding it, there are other sites such as Se Loger and Bien Ici. Once you find an apartment, you will need to provide some documents, but they are not very different from what we are used to in Brazil. If you are a student, keep in mind that student residences are often very cheap, and you still get help from the government.
Best neighborhoods in Lyon
One of the best things about living in Lyon is that it is a multicultural city, and its neighborhoods reflect this characteristic, so your choice of neighborhood will largely depend on your lifestyle and personal tastes. If you are looking for fun and socializing with young people and students, the most popular neighborhoods are Guillotière and the 7th arrondissement. However, if you prefer a quieter, more residential and familiar environment, Croix-Rousse and the 5th arrondissement are ideal choices. The center of Lyon, where the City Hall and most shopping venues are located, is the 1st arrondissement, but it is usually more expensive, mostly because of the amenities, since it is close to everything. Other neighborhoods in Lyon:
Perrache
This district is one of the oldest in Lyon, and is home to the city's first train station of the same name. A former shopping center in Perrache with many stores, restaurants and bars, and it is not considered an expensive neighborhood to live in.
Presqu'île.
Lyon has two rivers, the Rhône and the Saône. Presqu'île is a small island located between the two rivers and is now the most expensive and sought-after part of the city for both living and investment. Listed as a UNESCO World Heritage Site since 1999, it is also home to most of the city's tourist attractions.
Hotel de Ville.
Located in the 1st arrondissement, it is a small neighborhood next to City Hall, home to the famous Lyon Opera.
Vieux Lyon.
This is the oldest district of the city and has buildings from Roman times. The area is very touristy and trendy, so it is usually expensive and not as quiet as families with children prefer.
La Part Dieu.
The new district of La Part Dieu is the economic center of Lyon, where all the high-rise buildings, major hotel chains, La Part Dieu train station and the shopping center of the same name are located. Despite this, there are plenty of housing options in the area, and it's usually sought out by students, as the prices here are for any budget.
Safety in Lyon
Safety in Lyon is one of the reasons that attract foreigners, especially compared to Brazilian cities. However, it's always nice to say that in some areas we need to be aware, after all, pickpockets exist anywhere in the world! My father, for example, was once mugged on the subway when he came to visit me. Only when we left did we realize that his wallet was no longer in his coat pocket. I say this because we Brazilians have a romanticized idea that we are completely safe in any other city in the world, which is not true. Lyon is a safe city, I go out without fear, with my phone and often with my computer, but the truth is that it doesn't rule out that we can be stolen.
The weather in Lyon
Being south of the country, Lyon has milder temperatures than Paris. Temperatures range from 1 ° C to 28 ° C and are rarely less than -5 ° C or more than 34 ° C, but it depends on the year. Because of global warming, it's getting harder and harder to see snow here, but you might get lucky. Not to mention the location, not far from Switzerland and Italy. Halfway between the south of France and its beautiful beaches and ski resorts, Lyon is very well located and very well served in terms of flights to Europe.
Advantages and disadvantages of living in the city
From a practical point of view, living in Lyon has many more advantages than disadvantages. France is known as a country full of rights, and it is surprising that they also apply to foreigners (although this is also reflected in high taxes). On the other hand, the main disadvantages are the distance from family and the climate. Although it is not as cold as in other European cities, after months of uninterrupted cold, we find ourselves longing more and more for the tropical climate of Brazil.
Advantages of living in Lyon
Safety;
Quality of life;
Access to culture;
Quality public health care system;
Free and quality education;
Mixing with different cultures;
Contact with the city's rich history;
The proximity and convenience of traveling to different countries.
Disadvantages of living in Lyon
Need to master the French language;
Distance from family and friends;
Adapting to a new culture;
High cost of living;
Starting from scratch;
Cold most of the year;
French bureaucracy.
my experiences.
I have lived in Lyon for 3 years and I can say that I am very happy here in this city. Even though I consider myself a big city by French standards, I feel like I live in a small city; after all, I spent over 30 years living in São Paulo! And that is far from a problem for me. I feel much more comfortable in a small town where I can know exactly where it starts and where it ends. Not to mention that I feel safe here, I have access to quality education and health care. When I want to travel, I'm close to some amazing cities, like Geneva, which is about 1 hour away by car. Of course, not everything is perfect, and there are things that I think are much better in Brazil. I miss my family, the warmth of Brazilians, the food, and the lack of bureaucracy. You may be wondering why I think Brazil is not a bureaucratic country, but the truth is that our views change when we change countries. And believe me: there is no country more bureaucratic than France! I hope this article helped you!
How to Learn French: A Plan of Action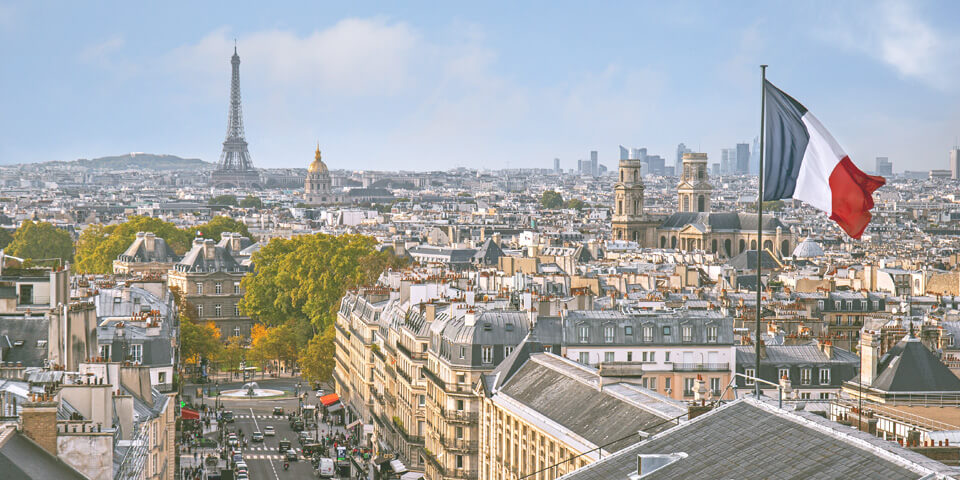 Learning a foreign language expands a person's opportunities. For example, he can move to another country for permanent residence or cooperate with the inhabitants of another state.
One of the most beautiful and difficult languages is French. Its study requires as much effort as English or German.
Let's see in detail how to learn French and how to divide your time to have enough time for self-study.

What does it take to learn French?
The main aspect of success is thinking. If a person aims at the result, his lessons will be more effective.
Beforehand, you should get some helpers:
Dictionary – it is desirable to pick a professional version, a new version of the edition with a fairly common list of words and sentences. Expressions of colloquial style should also be presented here. It is important that the information is available all the time. In order not to carry a large book with you, the source is enough to download from the Internet. Online translators should be excluded from daily use, and you should do the translation yourself.
Movies, music, radio, computer games are ideal helpers in learning a new language. The main thing is to choose quality content. For many people, games in French or watching movies with subtitles are effective.
Apps and video lessons need to be chosen carefully based on quality. Then with their help, you can master the modern version of the language by ear, learn new vocabulary and grasp grammatical structures in practice. Even a half an hour of appendices will allow you to expand your knowledge with new words and expressions.
Courses, it is desirable to find a professional teacher, who will eliminate the errors in pronunciation and correctly deliver the grammar and vocabulary basics.
The main "teacher" can be a trip to France. This way you can not only speed up your progress, but also consolidate the existing knowledge.
Where to Start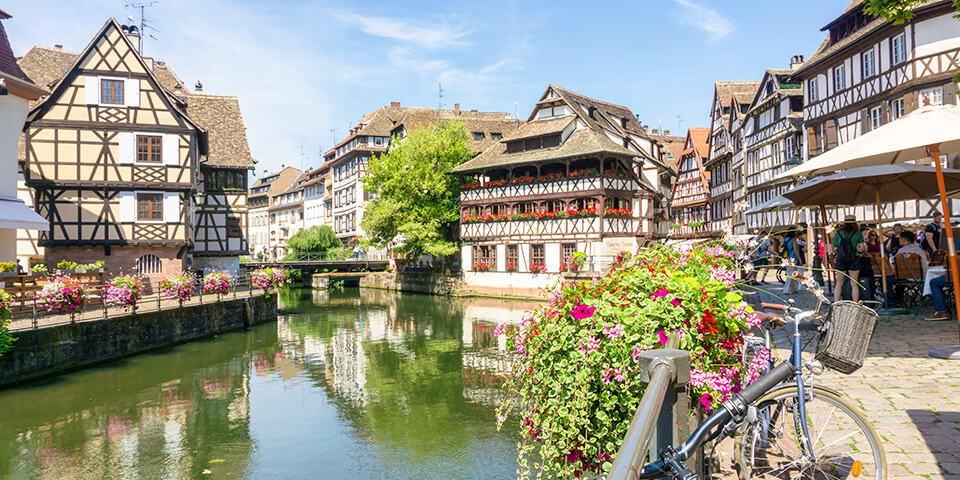 First of all, you need to work on your own thinking. For example, to eliminate the fear of failure. This is done in the process of training and practice. It is important to understand that language is a skill that requires diligence. Each of us is originally not able to speak. Gradually learning words allows one to gain new knowledge and learn how to carry on a conversation.
This understanding should increase a person's confidence in their own abilities. Learning a foreign language is a long and serious job. There are times when students lose faith in their abilities. But do not fall into despair, the focus should be on the positive result, reinforced by the daily performance of the task. That's what will make it successful.
Take a look at our list of resources for learning French: click to see the list!
Special features of the French language
The speech of native French speakers is characterized by emotionality. They speak quickly, almost skipping vowels. Therefore, if one learns the language superficially, it will be difficult for a person to understand the French.
Reading literature in the original also causes some difficulties. Often there are combinations of several letters that are pronounced as one sound. Numerals also cause some difficulties, there is a completely different system of counting.
Considering these peculiarities, you need to memorize the basic language base (vocabulary, grammar, pronunciation) to help you improve your knowledge.
Elementary phrases
First you need to memorize words and phrases that can help a tourist to orient in an unfamiliar country or ask for help. It is therefore advisable to focus on the following sentences:
Excusez-moi! – is translated as "excuse me";
Pardon is "I'm sorry";
Excusez-moi de vous déranger is an apology complemented by the word "bother";
Puis-je vous demander? – pronounced when a question needs to be asked to another person;
Pardon, pourriez-vous me dire où se trouve – a polite question to clarify the location of a street or a house.
These phrases are recommended to be repeated daily to build a basic language base.
Pay attention to:
Vocabulary and Grammar
There are also several grammatical and phonetic features.
For example, the grammar has the following differences:
a branching system of articles (there are three kinds that change by gender and number, and the merged article can merge with the preposition); by number and persons;
no middle gender for nouns and adjectives;
a large system of tenses, numbering about 22 variants.
All words are subject to change, characterized by a high level of variation. They can be coordinated with other members of a sentence. There are no cases as in Russian.
Read more about 9 phenomena in French grammar.
Keep a handy list of French vocabulary and grammar topics in order by level.
Features of phonetics and spelling:
Emphasis on the last syllable;
nasal semi-vowels and vowels;
diacritical marks;
clarity of reading rules.
Study our guide to reading and pronunciation in French. Repeat the examples aloud.
How to motivate yourself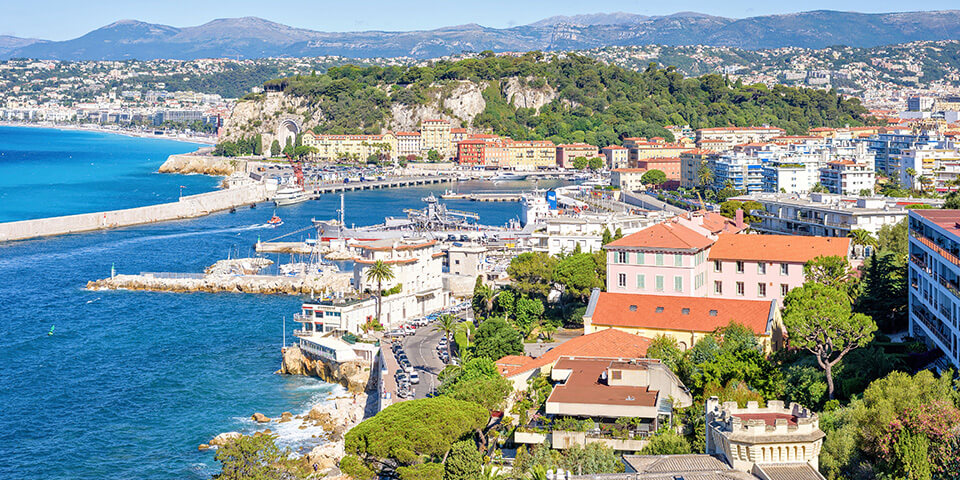 Many people are afraid to start classes because they think they take a long time. But the most important thing is consistency. Doing even one class for forty minutes each day will allow you to consolidate your new knowledge.
In life, it's important to use as much time as possible for what you really need. For example, you can set aside time for moments like a ride in transportation. Download music or an audiobook in French on your phone in advance and listen.
As a motivation, choose a dream related to French. For example, a trip to France. It is very difficult in this country without this language.
You should limit yourself in time, so as not to stretch the process for many years. And you should not be afraid of the initial pronunciation. Each of us even speak Russian incorrectly as a child.
The main mistakes of beginners
There are a number of mistakes that beginners make when starting to learn a language.
Super methodology – everyone is different and should choose their own training plan. It is important to understand that you should not expect instant results.
Grammar – a complex approach to the lessons allows you to quickly master the information.
Disorganization – this factor negatively affects the learning system. It is required to allocate a certain amount of time for the lesson and not to miss it.
Criticism of the teacher is often perceived incorrectly. It is important to understand that only a professional will teach proper pronunciation.
The main aspect of failure is a lack of purpose. Achieving maximum results depends on personal desire.
Turning to professionals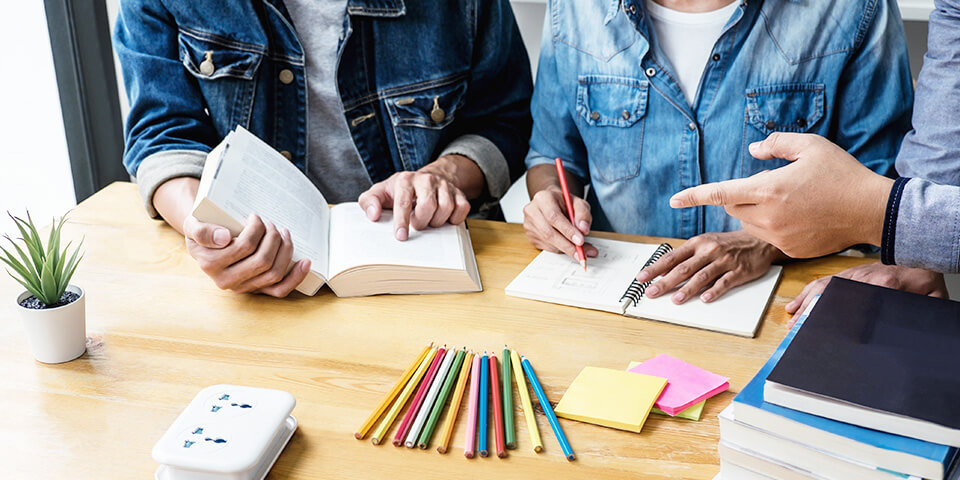 There are many training formats, so you will be able to choose what is right for you. If you want a personalized approach, try classes with a teacher.
There are advantages:
One-on-one classes allow you to communicate with the tutor, ask questions that arise immediately and get answers to them;
Online classes individually are very convenient, because you don't depend on time or location, and study when it's convenient;
Through the Internet you have the opportunity to study with a native French speaker directly from France.
The main thing is to describe your goals when you first meet with a teacher, so that the program that will be made for you, best meet your aspirations.
Very recommend the service italki , where you can find a French teacher for any parameter: from the price and duration of lessons to the location of the teacher and his knowledge of Russian.
Creating a language environment
The most important element of learning French, no matter what stage you are at. Most likely your goal is to continue communicating in French so start now.
Imagine you're already in France. There are French people around (communicate so far in social networks, on italki, Skype, apps), music and movies in original and so on.
You can also imagine yourself as French or Frenchwoman and start living in French! Make to-do lists in it, correspond with your friends, think in it!
Top 10 Tips for Beginners
Advice for beginners from language experts.
The French-speaking environment provides fast assimilation of information. The main thing is to choose the right language center, read books, listen to music.
When something is not clear, it's better to ask again. This will help you remember new information faster.
French culture immerses you in the world of the language and teaches you at the same time.
Phrases and expressions should be learned in sentences rather than individually.
Communication in a foreign language – you can find like-minded people in social networks.
No fear – everyone makes mistakes, experience is the main teacher in any direction. Chase away fear!
Recording your pronunciation on video allows you to analyze the results and correct the sound.
Translating gadgets into French helps to smoothly integrate the language into everyday life. and news feeds in a foreign language develops vocabulary.
Thinking and talking to yourself in the language for at least a couple of minutes a day will yield interesting progress.
The main thing is diligence and hard work, then everything will work out! You'll get a good result after a couple of months of REGULARLY practicing every day. Keep a language journal or a planner to track your progress.
Do you like the article? Support us and share with your friends!