What's a fun way to spend time in Cuba?
How to make your vacation in Cuba unforgettable and interesting, because the opportunity of such a recreation is not often.

evaluate
If not to mention swanky beaches, beautiful girls and tasty food, Cuba has other interesting sights. For example, visit the Camera Obscura, there you will be able to behold the view of the Havana from a bird's eye view.
Also, it is impossible not to see the famous Plaza de la Revolution, where the portrait of Che Guevara is painted.
And be sure to take the Hershey Train ride through the scenic area, so you can see the lifestyle of local residents and look at their daily routine.

evaluate
Be sure to visit La Habana Vieja (the Old Harbor). The architecture there is incredible and you will see buildings from every era. Also visit Plaça dos Armes. It's a very crowded place. And don't miss a chance to visit the Sint-Clara Monastery.

evaluate
Well, first of all, Cuba has great beaches, so try to spend more time there. By the way, the best beaches are located 20 minutes away from old Havana. Their names are: Guanabo, Tagaga, Santa Maria del Mar, El Megano and Boca Ciega. The beaches, umbrellas and sun loungers are free. Secondly, try the traditional local cuisine, be sure to eat lobster and something of crocodile meat. If such experiments do not appeal to you, do not be afraid, in the Cuban cuisine a lot of dishes from chicken, pork, seafood, potatoes and various beans. Next, be sure to try the local chocolate. It is very tasty! By the way, there is even a museum of chocolate in Havana. The next thing you can do is to walk around the streets of the old town, get acquainted with the lifestyle and traditions of local life. Probably no one, who would not have heard about the Cuban cigars. Therefore, I think it will be interesting for you to visit a tour of the cigar factory. Next. You can rent a car and drive around the city. You can do it through Gran Car, which works with all the hotels. It is possible to go to a cabaret Tropicana, the entrance costs rather expensive – 60 $, but in order to experience the atmosphere of traditional Cuba and the mafia is possible to shell out. Rumba is the national dance of the Cubans, which must be seen and heard. You can do this at the clubs Sabado de La Rumba, Callejon de Hammel and Clave y Guaganco. Cuba is the birthplace of Che Guevara, so it is worth honoring his memory and visit his mausoleum, which is located in Santa Clara. Finally, you can "visit Hemingway's house". The farmhouse where he lived is in San Francisco de Paula, 15 km from Havana.

evaluate
In my opinion it is impossible to return from a holiday in Cuba without an amazing experience – all kinds of exotics, dances, carnivals do not leave anyone indifferent – especially young couples. There is a special spirit of freedom and it seems that nothing is impossible.
If you are interested in Cuba in detail, book a tour program. A visit to the Caleta Buena crocodile hatchery, a helicopter tour of the Yumuri Valley, and the opportunity to participate in "jeep safari" races and semi-submarine boat rides are bound to be interesting.
Cuba is a luxurious island of freedom!

evaluate
To make your vacation memorable, tourists can simply do those things that are interesting to them, in addition, Cuba is a great opportunity to fulfill a dream or desire, for example, if you have always wanted to dance, but you have not had the opportunity, here you can take some dance lessons, go to a show program or a dance festival. Variety your holiday, you can also interesting trips to popular attractions and resorts, for history lovers, undoubtedly useful and unforgettable will be a trip to the historical sites of Cuba and museums, one of the most visited is the Museum of the Revolution. If you want to visit as many worthwhile places, it is better to use a rental car, although the public transport in Cuba is well developed and inexpensive, but tourists will be difficult to go to different points of the city, because the roads in this area are not the best. Many tourists are fans of scuba diving, if you have the same inclination, I can recommend you to visit the Marine Park Cayo Piedras, here divers can find the most interesting and unusual routes. What makes this park unusual is that a few decades ago, several ships, a frigate, a tugboat, an airplane and similar equipment were sunk there on purpose, so nowadays this park has become a popular place, it is not only very beautiful but also very mysterious. During a dive, divers can plunge into the warm and calm waters of Varadero, where you can spot a lot of marine life, plants, marine nature in these places, very unusual and versatile, which is why there are so many explorers. If you are only planning to go scuba diving, then you can get the basic knowledge in the diving centers, they will teach you exactly how to behave and breathe in the water, and you will discover an extraordinary world – the underwater space of Cuba, which holds a lot of interesting things, both created by nature and man-made.
10 Useful Tips for a Trip to Liberty Island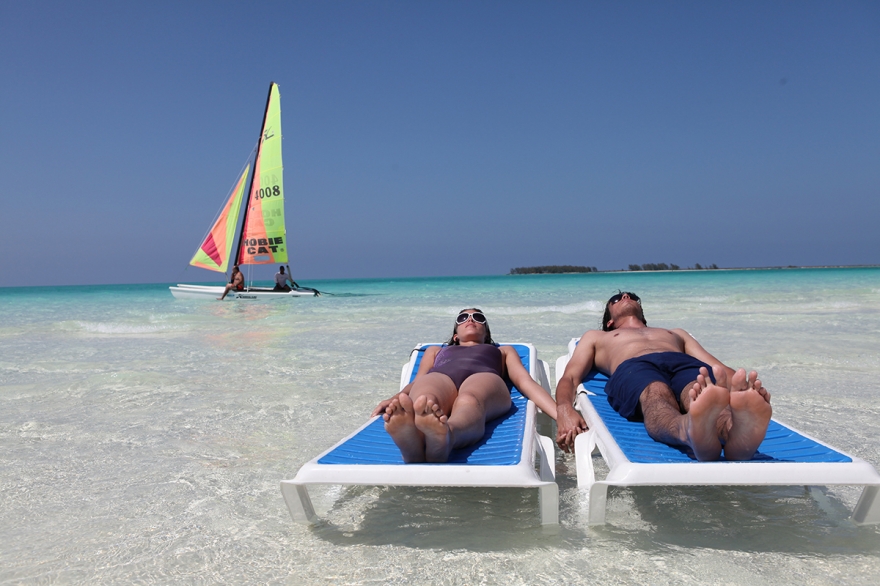 Cuba is great all year round! But the best time to vacation is from November to April. During this time the island has comfortable warm weather and almost no rain or wind. Then it gets pretty hot and sometimes there are tropical showers, but life is boiling! After all, summer in Cuba – is also the season of carnivals and all kinds of street festivals with music, salsa and fireworks. Well, fans of surfing at this time is easier to find a good wave.
There are about 30 airlines flying to Cuba, but most of them are connecting flights. The good news: since recently Azur Air has direct flights from St. Petersburg. You can book a tour with a direct charter flight at "Anex Tour", and tickets are available at partner agencies (www.anextour.com).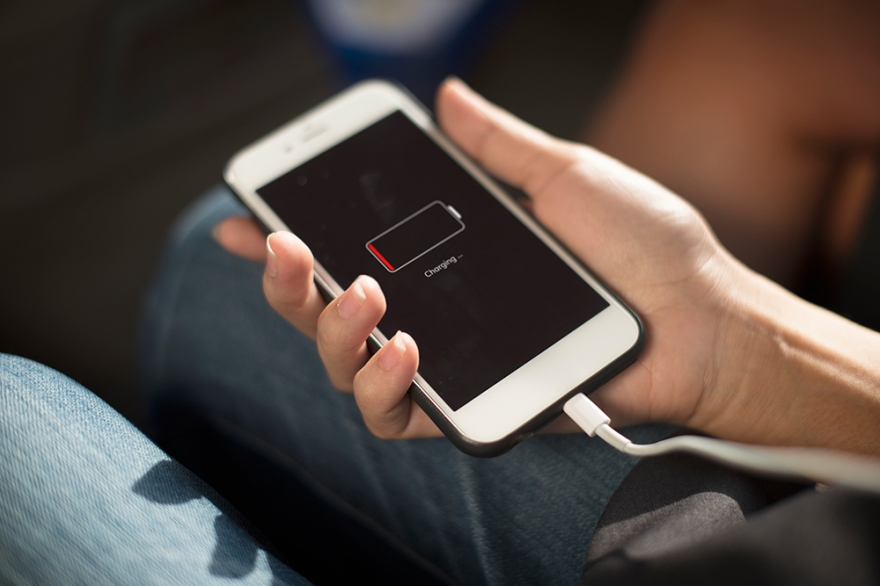 What do you need to take with you?
Electricity situation in Cuba is different. The mains voltage is usually 110 volts, though lately in most hotels it is double – 110 and 220 volts. The same story with plugs and sockets, which can meet both European and American standards. To protect yourself from problems with technology and its recharging, we advise to grab an adapter, universal adapter and a tee to charge multiple gadgets at the same time.
The tropical sun is very active, so at any time of year you need sunscreen, and it is better to bring it, as well as shampoo, conditioner, shower gel and toothpaste, which you used to use. The ones they give you at the hotel, leave the maids along with the tip.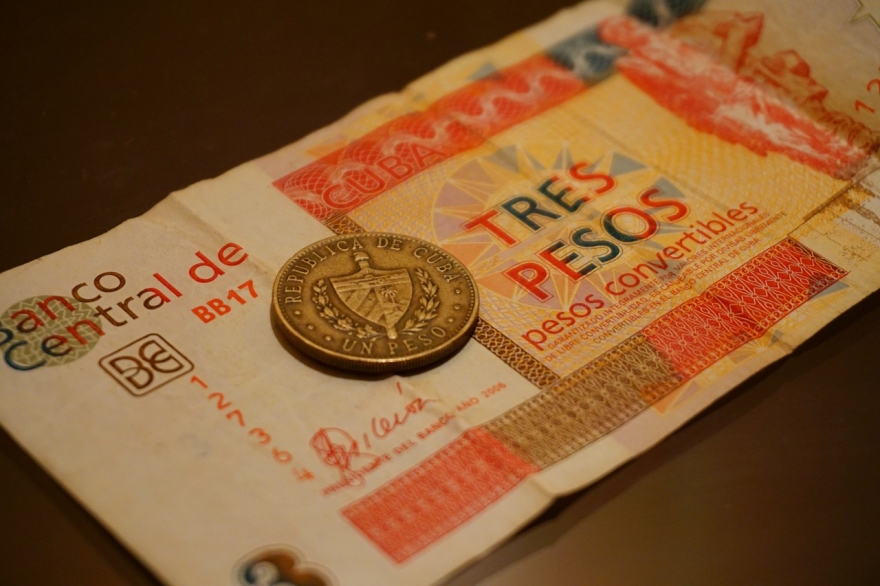 How you pay
Cuba has two currencies, the peso and the CUC. The peso is local money for Cubans: it is used for paying salaries, selling food at markets and paying at unpretentious cafes. The CUC is a convertible peso. Its exchange rate is pegged to the dollar, and foreigners pay with it. Almost all tickets for transport and cultural attractions cost differently for locals and tourists: for example, for them – a ticket for 5 pesos, for you – 5 CUC. Exchange some of the Cukes for pesos if you are going to travel around Cuba, live in the private sector or go to the market for fruit. Tourist places also accept plastic cards, but not all and not everywhere. So it's best to have cash with you as well. Traditionally there are less problems with euros and Canadian dollars.
Cukes can be withdrawn from ATMs with no problems, but you can bring cash with you as well. All exchangers in Cuba are state-owned, so it is useless to look for a better exchange rate. You can exchange foreign currency in hotels, airports, banks and exchange offices (CADECA). If someone tries to persuade you to change your currency in a "local bank" promising a better rate do not be fooled: it is the easiest trick. If there are some unspent Cukes left after the trip, you can pay with them in duty-free shops or exchange them back to another currency at the airport.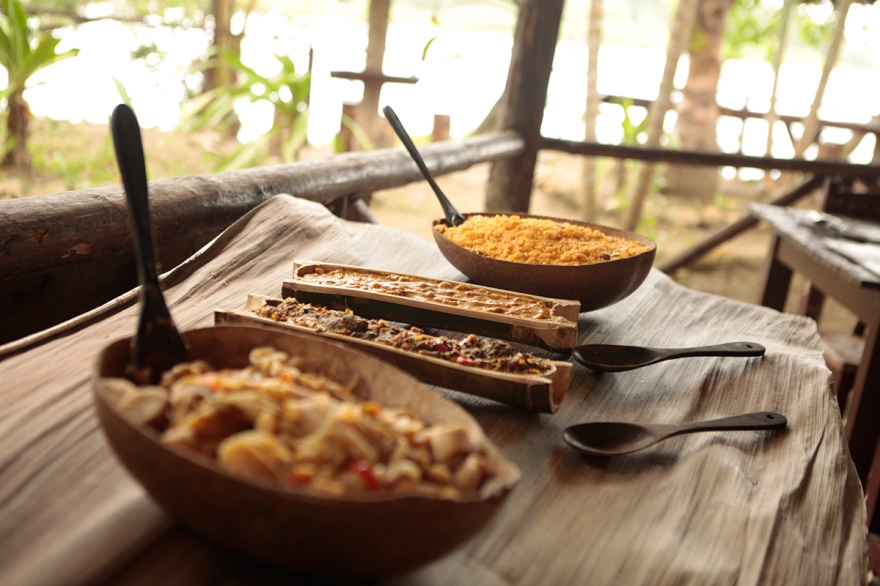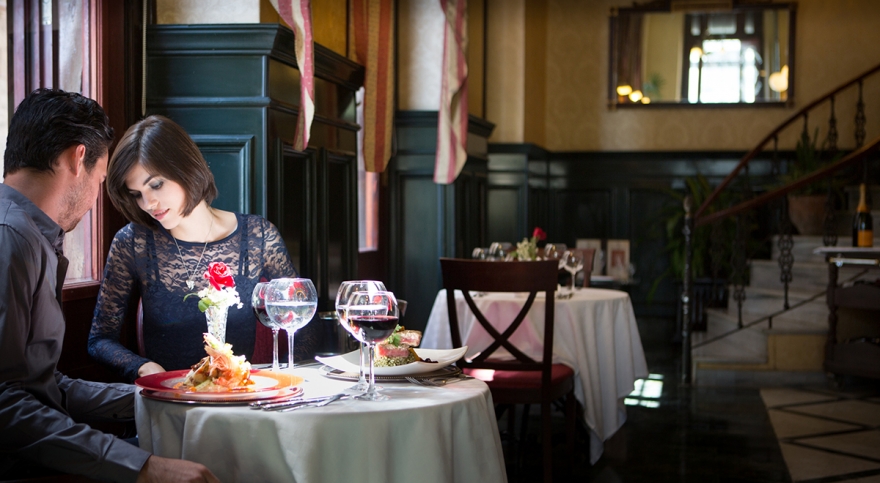 What is there
The first thing which astonishes our compatriot in Cuba, is an abundance of fruits, always fresh and different: they ripen here all year round. Pineapples, papaya, mango, guava, mamoncillo, guanabana, passion fruit, sapodilla… And of course, bananas: a variety of dishes are prepared from them, from desserts to meat sauces and side dishes.
Cuban cuisine is a hot mix of Spanish, Chinese, African and Latin American traditions, big generous portions, unusual textures and spice combinations. The seafood in the restaurants is excellent. For the more adventurous, freshly caught shrimp, lobster and lobster can be bought off the shelf from fishermen who can either tell you where to get it cheaply or do it themselves.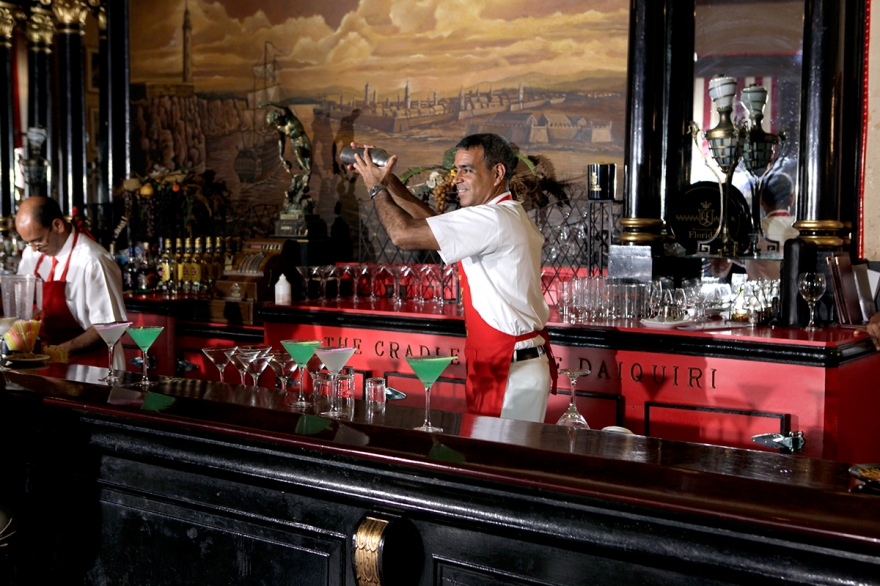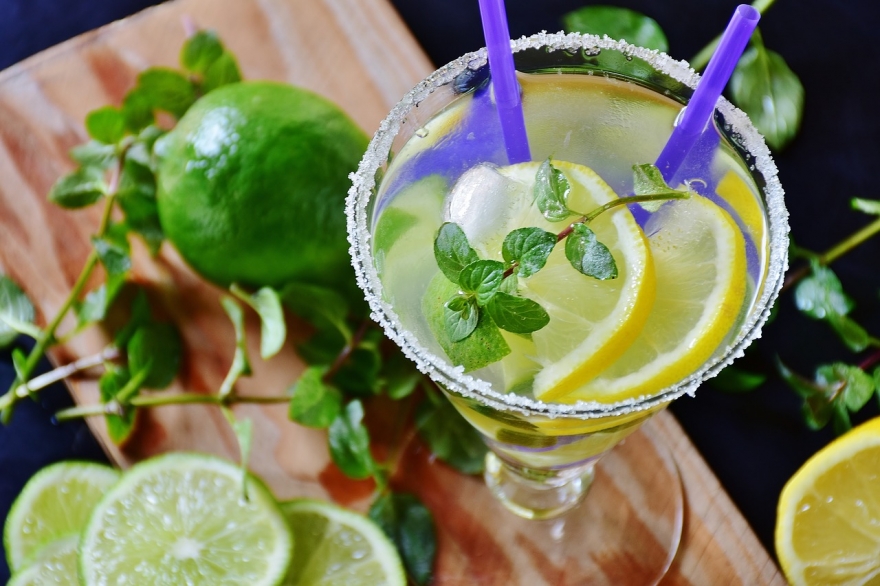 What to Drink
The main drink in Cuba is, of course, rum. In addition to the promoted "Havana Club", do not be afraid to try lesser-known brands "Santiago de Cuba", "Legendario" and "Caney" or very small local brands. For inspiration you should visit the Museum of Rum in Old Havana where you can learn more about its history and production.
Rum is drunk undiluted or on ice, as well as in cocktails. Almost every bar in Cuba offers its own signature cocktail, so be sure to try one! And you'll run into Hemingway in just about every bar and every one tells you that the famous writer loved to drink there. Check out El Floridita and don't miss La Bodeguita del Medio. This Havana institution with a bohemian and very typical Cuban atmosphere makes the best, according to many, mojitos.
In addition to rum, Cuban liqueurs, Cristal and Bucanero beers and table wine are also worthy of attention. Cuban coffee can help cheer you up between visits to the bar: it is made very strong and drunk often and in small portions. And bottled water is sold in all stores.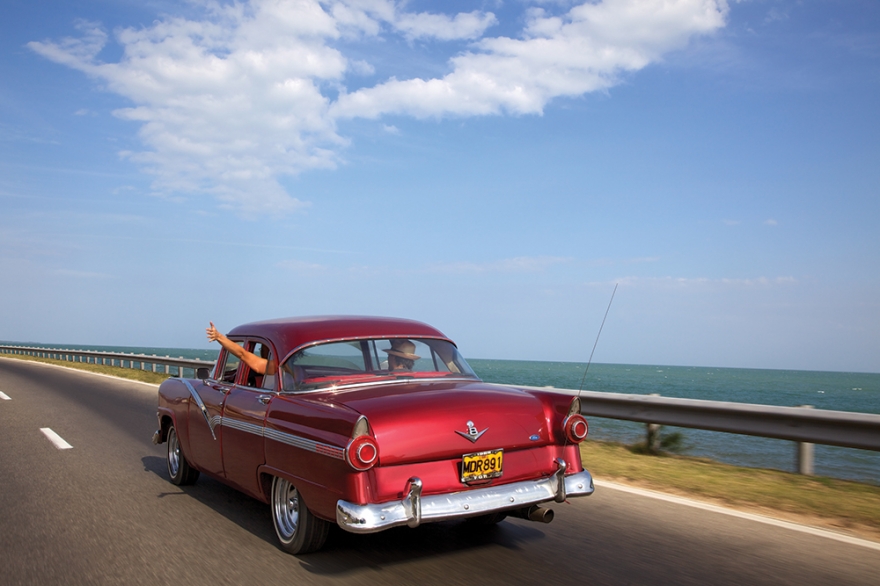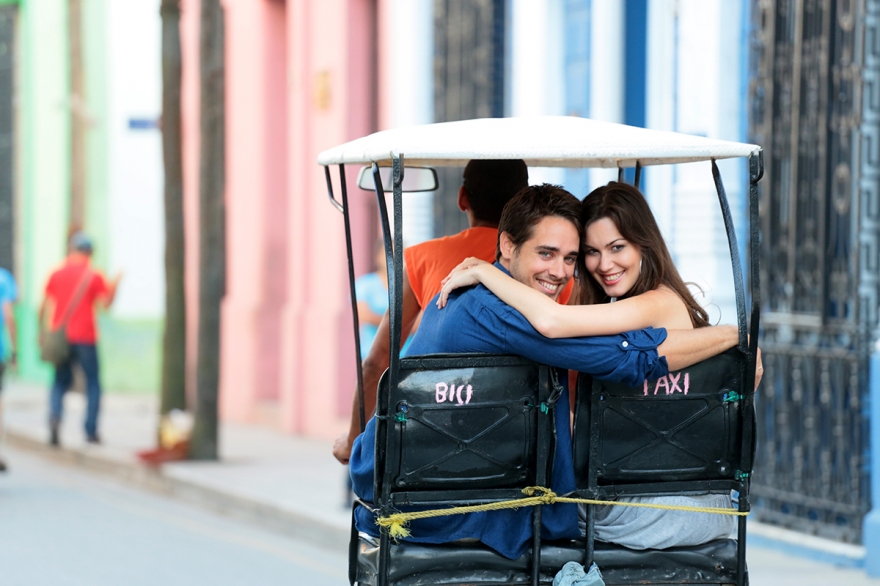 How to get around the country
Taking a car at the airport makes sense only if you intend to rush straight into the interior of the country. In Havana, it is not profitable: even if you have to repeatedly use the services of cabs (regular or double motorcycle cabs), it will still be cheaper. Through the capital, of course, it is best to move around on foot, admiring the colorful atmosphere of this amazing place. But you can also hop on the Hop on – Hop off panoramic tourist bus that will take you to the main sights.
You can also rent a scooter to get around Havana, but don't take it outside the city: some of the roads on the island leave much to be desired. The best way to travel long distances is to rent a car (Cuba has no shortage of rental agencies Rent a car) or buses, which run on major domestic routes. The main transportation companies are Viazul and Transtur. Buying tickets in advance through the website is often problematic, but you can easily do it at the station itself. On the day of your trip you should arrive at least 20 minutes before the bus leaves to exchange your receipt for your boarding pass.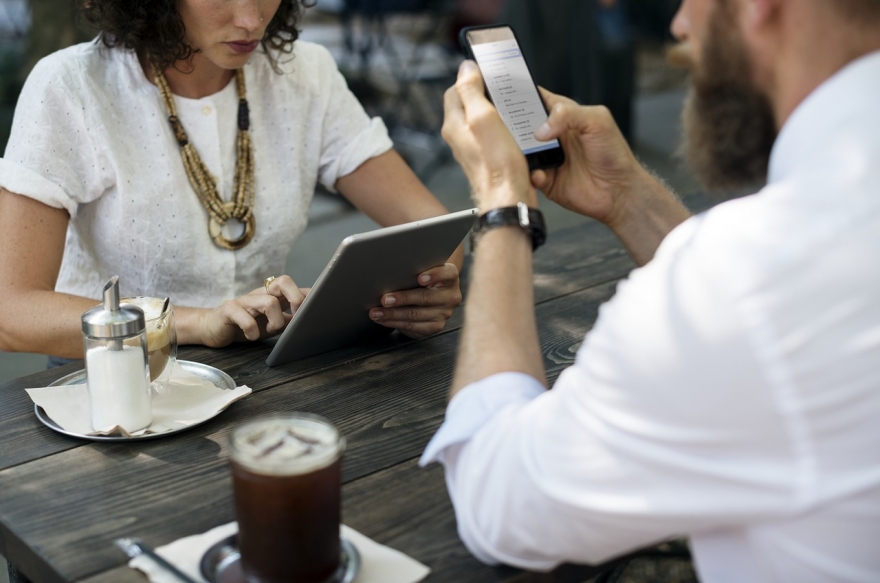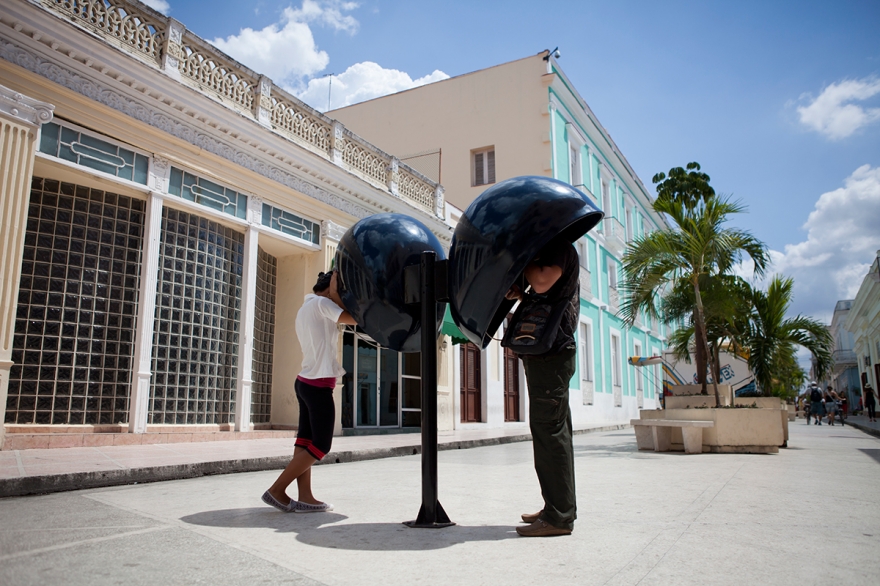 How to call and text
Wi-Fi is available in hotels, special Internet halls and at the post office. Experienced travelers are advised to study the proposals of Russian mobile operators for the Internet roaming before the trip: it may be more favorable than the Cuban Wi-Fi, and it is certainly more convenient for those who must always be in touch or, for example, wants to use the navigator in your phone. To make calls, too, will have to use roaming: local SIM cards tourists are not sold, unless you can rent a phone with a SIM card.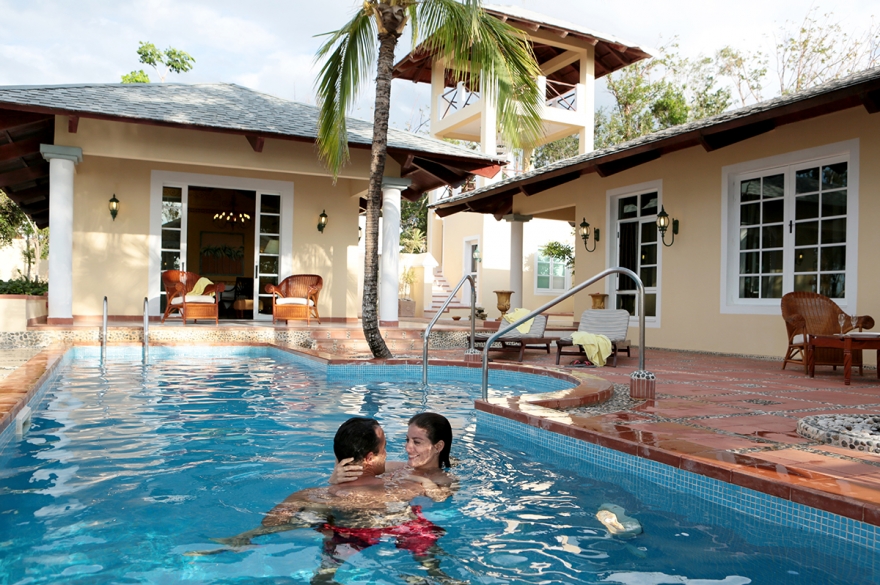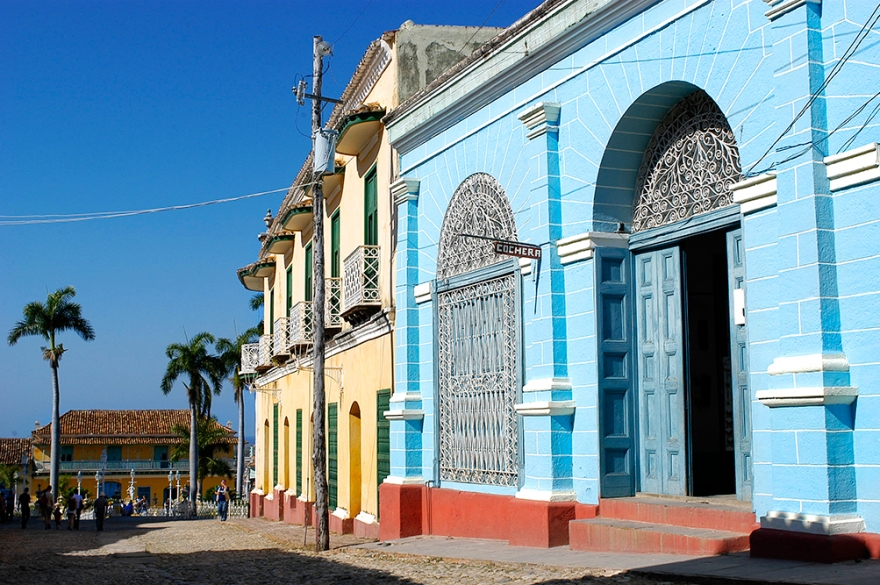 Where to Live
Cuba has excellent hotels for all tastes and wallets. They have everything for a good rest: gyms, entertainment, spa. If you want adventure, you can rent accommodation in the private sector. In Cuba, this is a completely legal business: model landlords government grants a special license, and they value it very much. Hospitable hosts, as a rule, feeding breakfast, offering a meal for dinner, give travel tips. And in general, there is no better opportunity to get to know the Cuban way of life from the inside and get to know the locals.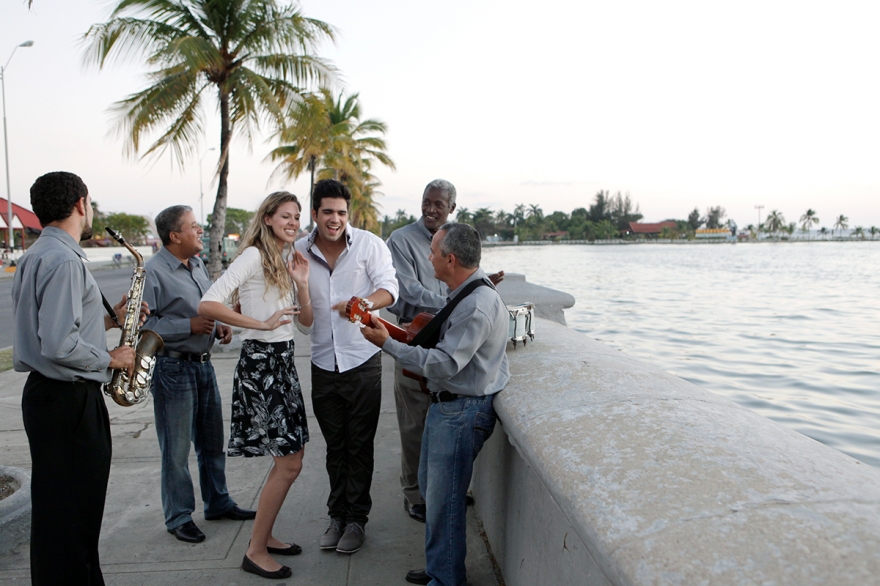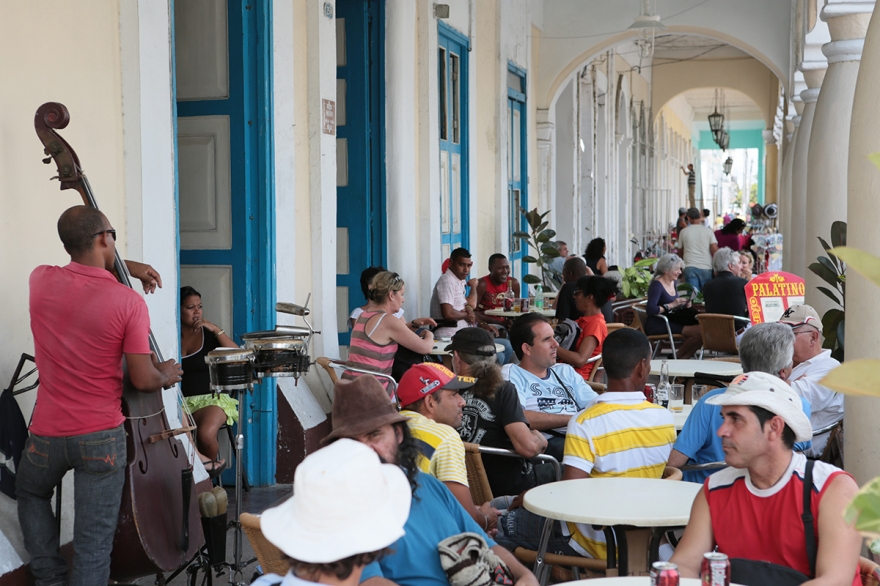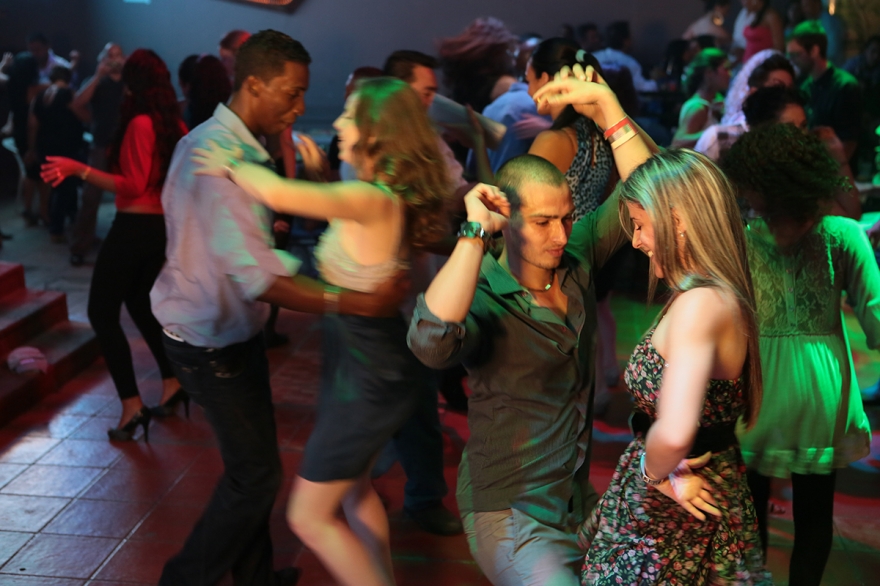 What you should know about local customs
In tourist areas, most people speak English, but if you intend to travel around the country, not without the Spanish language, at least the basic. Russian can also sometimes come in handy, especially if you communicate with older Cubans.
Cuba is a very safe country, especially compared to some Latin American neighbors. The only advice is not to react to beggars and intrusive service of local "businessmen" offering to take you to a place and promising some very tasty cigars and other bait.
Time in Cuba – a relative concept: if someone says that the road will take 5 minutes, feel free to multiply by two, a small store is unlikely to open exactly at nine, and the tour is likely to start strictly on the declared time. This is neither good nor bad – Cubans are simply too relaxed about life to be punctual.
Women should not be sensitive to men's whistles and compliments: Cuban women only encourage such actions, so it is difficult for local macho men to understand that their increased attention may be unpleasant for someone.
As for tips, everything depends on the situation. It's not customary to tip cab drivers, but if you do, no one will mind. The maids and porters are tipped with 1-2 KUK. In small cafes tips are minimal, up to 5% of the order. In restaurants there is a 10-15% service charge included in the bill which is then divided between all the employees of the place. If you want to thank someone personally, it is better to clarify this point in advance. Tips can be left in any currency, both local and in euros and even dollars.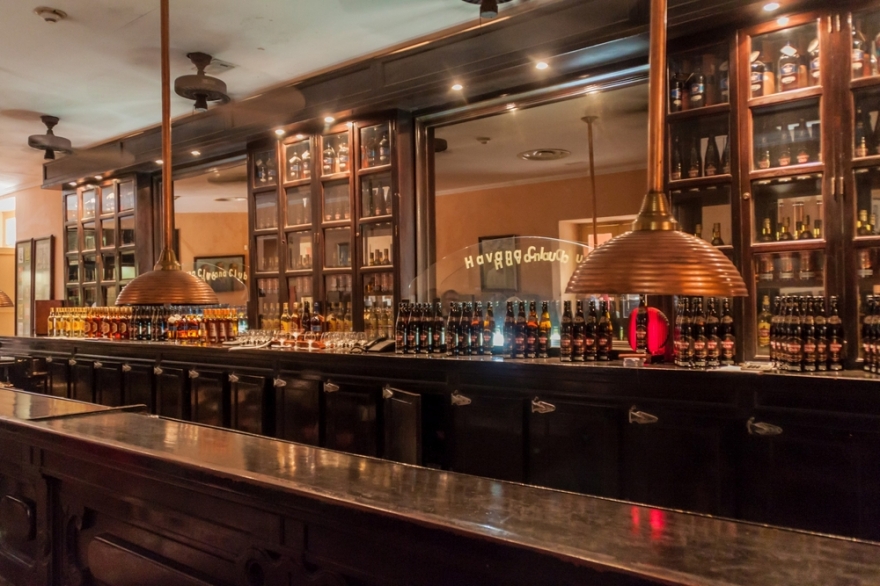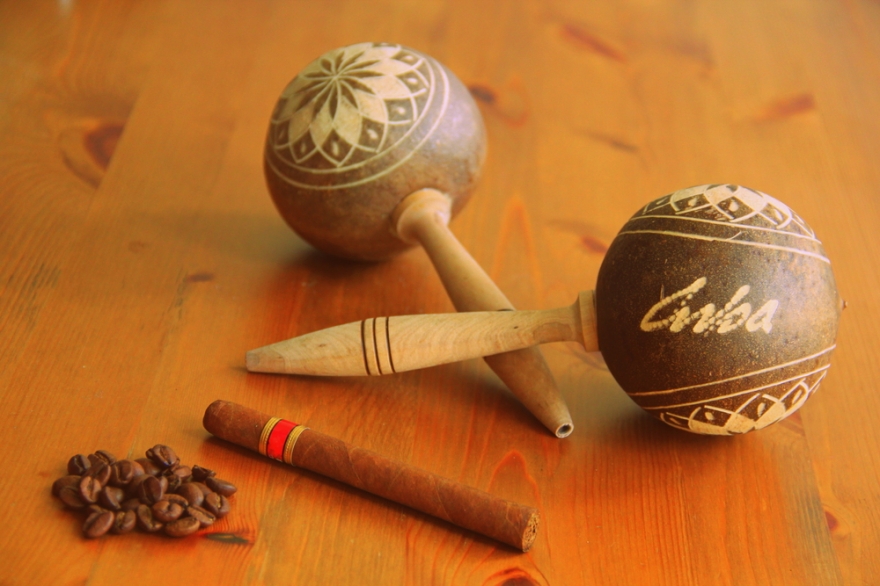 What and how to buy as a gift
The great three gifts from Cuba are rum, cigars and coffee. Cigars can be bought in many stores, on the streets or in duty-free shops at the airport. But it is better to do it in specialized places (for example, boutiques La Casa del Habano or Francisco Donatien factory): they will give the appropriate checks for the customs, and surely will not put a fake, which may happen in a small shop. The foreigners can take from Cuba up to 50 cigars (usually there are 25 in a box). If you need more, a good legal store will issue you a special permit to avoid problems at the customs. But remember that you can only bring into Russia 100 cigars. Among the best brands are considered Cohiba, Bolivar, Romeo y Julieta and Montecristo.
As for rum, it is optimal to buy three bottles – that many can be easily taken out of Cuba and brought into Russia. Do not put off this purchase to the last moment, although in duty-free rum, of course, is sold. Better go to the brand store – believe me, it is a separate experience.
To choose a coffee, try, try and try again. If you have to buy "blindly," here's a little cheat sheet on popular varieties that are unlikely to disappoint. Serrano is mild, with slight acidity; Altura is tart and caffeine-rich; Maragogype is dense, strong and spicy; Granma has a tobacco flavor.
It is not difficult to sort out small souvenirs: the most universal and unpretentious gift is a T-shirt with Che. For men – a guaibera shirt, traditional sombrero, an original musical instrument – marakas or bongo drums. For women – jewelry made of tortoise shell, crocodile skin and most importantly – black coral. Be sure to ask the seller for permission to export and do not forget to check whether the coral casts red in the light, otherwise it is a fake.
Find even more useful information, great ideas and details here.