Vilnius travel guide


lisss
Despite the fact that Lithuania is a member of the European Union, it's possible to travel to Vilnius with both Euros and dollars. It is possible, in principle, and with rubles, but our currency is obviously not in favor with the Lithuanians and the exchange rate is not the most favorable.
In particular, almost at each large supermarket, there are bank departments where you can exchange your currency. For example, right at the entrance to Vilnius (if you travel by car) there is a hypermarket chain Maxima with several exchange offices.
It is worth remembering that any exchange transaction in Vilnius is accompanied by a fee, regardless of the amount you change. So it is better to change the entire amount you are planning to spend at once. The fee is 3 Litas, which is slightly more than one dollar.
Surprisingly enough, but when exchanging large sums (from 1000 dollars/euros and above) is worth haggling, or rather just ask for a more interesting exchange rate. This rule applies even at the exchange offices of commercial banks. In this case, the teller will contact the manager, and, as a rule, the rate difference will change by two or three percent in your favor.
Visa and MasterCard are widely used in Vilnius, but it is not always profitable to withdraw cash, because the transaction will be held at the internal rate of the bank of the owner of the machine and plus the commission will be charged. But you can pay with plastic cards practically everywhere without loss of interest.
How to get there?

Aleksandr
By Airplane
Air travel is the fastest and most comfortable way to travel by air. Vilnius is connected with Moscow by direct flights operated by UTair and Aeroflot. You can also use a connecting flight – somewhere in Europe or in the Russian capital to fly from another Russian city. There are many such options.
Vilnius International Airport
Vilnius airport is the largest airport in the country, but it is very compact. From it to the capital of Lithuania is six kilometers. The airport was opened in 1944. All the Schengen Agreement standards were met while equipping the new terminal.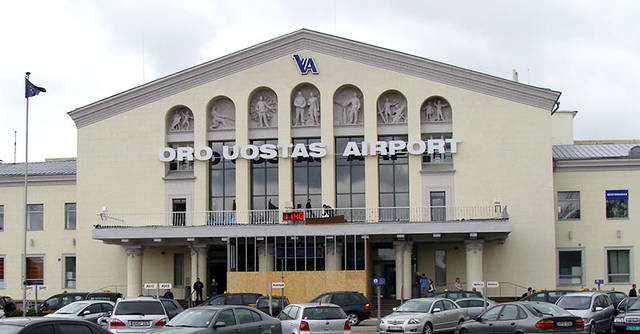 The airport building has parking lot, pharmacy and medical center, bank service, travel agency, hotel, catering facilities as well as, of course, shops and duty-free zone. There is free Wi-Fi. The information desk is not very fast, however, is generally okay.
By train
Every day from the Belorussian station to the Lithuanian capital two or three branded trains leave. The road takes about fifteen hours. It is possible to leave from St. Petersburg – from the Vitebsk station trains also leave daily. For example, to get to Moscow you must get to the railway station at least once every two hours. There are also those that go in transit – through Kaliningrad. Often trains from St. Petersburg go through Latvian towns of Rezekne and Daugavpils. The cost of trip, depending on the type of carriage, is… read completely.
Food and drinks

Maroona
Locals and visitors to Vilnius can enjoy all the cuisines of the world in the various cafes and restaurants scattered throughout the city. There's plenty of that good stuff in Vilnius. Although Lithuania could hardly offer much more variety on this scene even 10 years ago, nowadays the level of service in restaurants is improving, and the range of menus can already impress even the most fastidious comrades. I could be wrong, but it seems that not a single restaurant in the city has received a Michelin star yet, but they are working on it, as they say.
If you are interested in different cultures and you happen to be in Vilnius, there are three dishes you should definitely try during your stay: Lithuanian beer, garlic bread and cold borscht ("šaltibarščiai").
Of course, expensive and luxurious restaurants in Vilnius today are not a rarity. Any brochure will write about them. But now we would like to note the following inexpensive cafes We would like to mention the inexpensive cafes where you can have lunch or dinner with minimal expenses.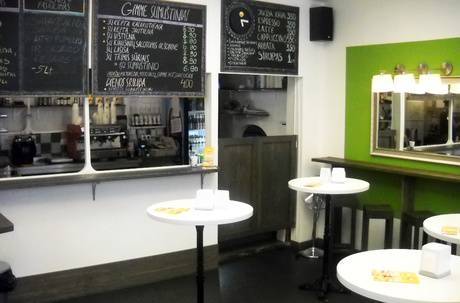 Gimme Sandwiches (Aušros vartų g. 4)
Here, in the heart of Vilnius nightlife, you will find delicious and perfectly made sandwiches made with fresh bread, fresh ingredients and sauces that are simply to die for. All in all, it's a clear competitor to Subway. What's more, they also sell beer and wine here. Since the cafe is centrally located, you're likely to stumble upon it while exploring the city. On weekdays the restaurant opens very early for breakfast and at night.
What to see in Vilnius?

nasya
The capital of Lithuania – Vilnius, one of the most beautiful cities not only in the Baltic States, but throughout Europe. Few cities offer such an incredible mix of Orthodox, Protestant and Catholic churches.
A day is not enough to walk around all the attractions of Vilnius. At least three days are needed to travel around the city.
So, I'll start with the Gediminas Tower and the Hill of Three Crosses. From the top of the tower offers an enchanting view of the city and its surroundings. Now one of the parts of the National Museum of Lithuania is located in the tower. It is easier and faster to get to the tower by funicular railway.
Next to the tower is the Hill of Three Crosses, which leads to a footbridge. The site of the hill used to be Crooked Castle.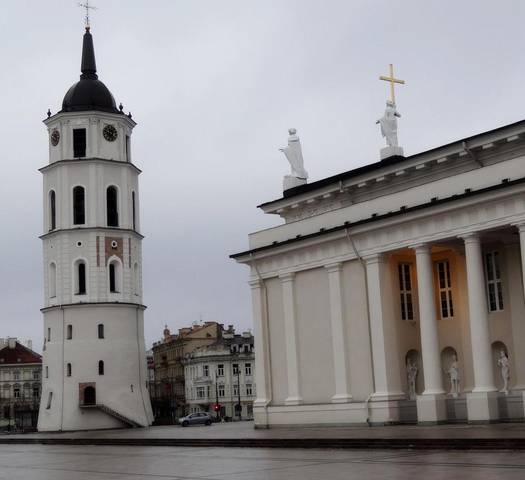 Vilnius Cathedral Square and the Cathedral is located near the confluence of the Neris and Vilna rivers. This part of the city is considered the historical center of Vilnius. This temple is the main one in the whole country. In the dungeons of the Cathedral, prominent statesmen are buried. King Alexander of Poland is buried in the royal mausoleum.
The bell tower on the square attracts as much attention as the Cathedral. There you can also see a monument to Prince Gediminas.
The cathedral is open to visitors every day from 7:00 to 19:00.
St. Michael's Church, an architectural monument of the 17th century, is built in two styles: Gothic and Renaissance. The church is the burial vault of the Sapieha family, a powerful family of the Lithuanian Duchy. Nowadays, there is a Church Museum.
How to Have Fun?

Maroona
Vilnius has more pubs and bars than rowdy nightclubs, which is good news for those who prefer to sit down for a drink rather than dance the night away. Outdoor parties and concerts are not uncommon in summer. It's quieter on Mondays, which is only natural.
And details about the entertainment options in the city.
Nightclubs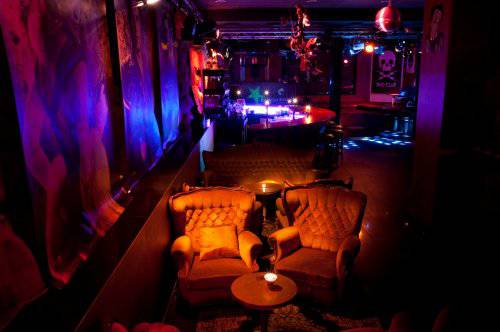 Tarantino Club (Trakų gatvė 2)
This nightclub is not like other clubs in Vilnius – it's a little crazy, but very intimate. The interior is retro style, TVs with big screens and a great sound system. The club hosts theme parties, with music mostly house and funk. As for the guests of the club, you can see a lot of quite stylishly dressed students. On Friday and Saturday, the club is open until 5 a.m., on Thursday until 3 a.m.
Tamsta Club (Subačiaus g. 11A) read completely

Savelius
The last time I was in Vilnius was in January 2015, immediately after the country joined the euro, and I noticed an interesting feature: more than any other eurozone country they pay attention to change. When I refused to give change in stores and cafes, it was explained to me, not without fright in my eyes, that "it's actually quite more money!" And overall, I would note that my first and strongest impression of Vilnius was its amazing cheapness. While local goods are of very high quality (especially food), they are very inexpensive! Now for more details.
Food in a Shop
Lithuania is a country of amazingly delicious dairy products. If you compare Lithuanian kefir, cheese and cottage cheese with Russian products, the comparison will be definitely in favor of the Baltic States, and not only in quality, but also in price! Half a liter of sour milk drink can be bought here for less than one euro, 250 grams of aged cheese like Parmesan for 12.5 euros, etc. And these are the prices in the tourist center of the city! We can assume that in the hypermarkets, which are visited by ordinary residents of the sleeping areas, everything is even cheaper.
Eating in a restaurant
In Vilnius and Trakai restaurants you can get a substantial meal for 10 euros per person. I am a vegetarian and I can assume that a meat-eater will need a little more money. For example, at Cafe Montmartre near Aušros Gate I used to drink coffee and sweets regularly, leaving every time… read in full
Weather in Vilnius by months:
How to get from Vilnius to Trakai

Elena
Actually Trakai is not so far from Vilnius, just 27 kilometers away. The easiest way to get there by yourself is to take a bus, as there are exactly fifty trips per day between the two cities. So, in principle, you can leave at any time, because the buses run at a small interval of ten minutes. The first one leaves at 5:40 in the morning.
But if you want to go on the excursion to Trakai castle, there is no sense to leave at such an early time, because the bus will take you to Trakai very quickly – only thirty minutes. The bus departs from the Vilnius bus station at 22 Sodu Street. In Trakai it arrives at the bus station at Vytauto st. 90. Tickets to Trakai from Vilnius cost 1.7 euro. You can buy tickets at Vilnius bus station or online.
Since motor transport is much more developed in Lithuania, as a rule people usually give it priority in their travels, so the railroad lags a little behind in the number of trips. Although trains start running to Trakai at half past five in the morning and the last one leaves at 8:30 in the evening, the interval here is much longer – one or two hours.
By train you can also get to Trakai in 35 minutes. The railway station in Vilnius is located on Geležinkiało Street. An electric train ticket to Trakai will cost you 1,6 euro. If you want you can, of course, rent a car and get to Trakai in such a quick… read more
Public transport in Vilnius

Aleksandr
The main flow of public transport in Vilnius is buses and trolleybuses . The project for a subway or an urban tramway is under development. The city has one bus and two trolleybus parks. In addition to these modes of transport, you can also use private buses, shuttle buses and electric trains . The timetable of almost all transport in Vilnius is from 05:00 to 24:00. Private marshrutkas can operate all day long. Buses and trolleybuses operate in strict accordance with the schedule – you can see it on the bus stop. On weekdays and weekends the schedule is different.
You can buy tickets at bus stops, at press stalls and directly on the transport – in the latter case, the cost of the bus ride will be higher. For example, at the Lietuvos spauda stall you will pay 2 lt for a ticket, and 2.5 lt in the vehicle itself. For large luggage you have to pay for an extra passenger seat. Tickets for buses and trolleybuses are different, be sure to pay attention to it. If you don't want to get into trouble because you will pay 60-100 lt fine for riding without a ticket. If you get caught carrying children without a ticket you'll pay a fine of 40-80 lt, the fine for unpaid luggage is 10-20 lt. Tickets may be checked by ticket inspectors and the drivers themselves.
In stalls of Lietuvos spauda, as well as at bus stops, electronic tickets are sold, which are designed for multiple trips.
Fraternal Vilnius or Walking through Urban Legends

Angelina_1
Vilnius from my hometown of Minsk is two hours away by train, so it is simply rude to ignore such an opportunity to visit a foreign country. After reviewing the weather forecast and choosing a sunny weekend, we decided with my husband to visit the sister republic of Lithuania.
We are big fans of urban legends and therefore, when choosing a sightseeing route through the city, we always read out the local tales and go to places imbued with magic and spirit.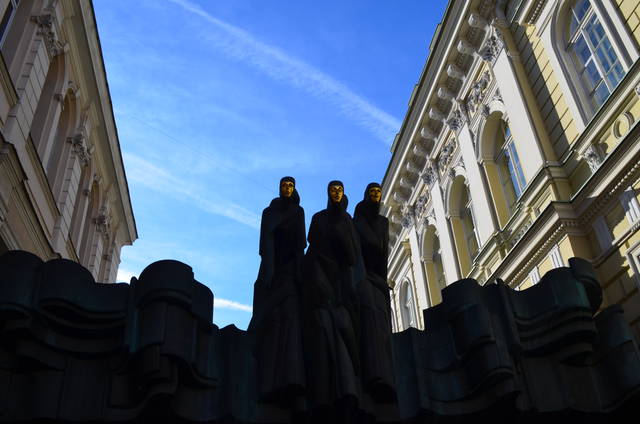 The first place we visited was the Castle Mountain, which according to the legend was built by Prince Gediminas, the founder of Vilnius, when he had a dream about a howling wolf, and the howling was so strong that it would be equal to the howling of a whole pack of wolves! The prince, on the advice of his priests, decided to build a castle on the mountain, so that his fame might spread around as mightily as the howling of the wolf in the dream! There is also a wonderful observation point on the mountain, but it is quite difficult to take panoramic pictures, because the flow of tourists there probably does not decrease day and night, and some German every now and then spoil the picture.
The old town is basically no different from the same European ones, paved narrow streets, the echoes of medieval buildings, intertwined with modern street art of hooligans, an abundance of churches and churches, available for visiting. My husband and I are not fans of such tours, because we still believe that the house of God – is not a circus, and to go there just aimlessly to gawk and poke your finger at least not polite, so… read more
Good Old Vilnius

Elena Vashchenko
Vilnius is the capital of a small and modest Baltic country, Lithuania. Lithuania is for a long time not a part of the former Soviet Union, but a part of the European Union, and in order to come to Vilnius at least for a weekend, it is necessary to open the Schengen visa. And I can tell to you with confidence, Vilnius is worth such efforts.
At once one small advice, park correctly in Vilnius, with violators there is very strict, as in any other city, which is a part of the European Union. Just remember the social video of the Mayor Artūras Zuokas where he ran over a car parked in a wrong place with a tank. I have always been pleased with cities where cleanliness and comfort dwell in every narrowest street, Vilnius is no exception.
As we were advised, we began our acquaintance with Vilnius from the Castle Hill. On the mountain we climbed on foot, although you can also take a funicular railway, our trip to Lithuania just in time for a beautiful sunny day in early summer, so the walk was not tedious. The view from the top is just great! It is obvious at once that Vilnius is not a very bright city, but it is green and very cozy. You can see old blocks and modern buildings living together perfectly and it looks very colorful! The surprise was the fact that the Russian speech on the streets of the city almost never heard, often we had to explain in English. All because after joining the European Union, Lithuania's population decreased by a quarter, hundreds of thousands of Lithuanians went to work elsewhere.
Vilnius – European bastion of religion

MightyWord
Visited Lithuania several times: twice for work and once as part of a bus tour. Most travel in Europe, unfortunately, does not include the Baltic states. As for me, each visit to these places is associated with the best and most unforgettable events of my life, because discovering different countries, I find something new, learn about world history, culture and religion, gradually adding to my baggage of knowledge.
Vilnius is a special city, and specifically for me, its specialness is determined by the large number of churches located in its territory. To a large extent, the main concentration of religious buildings falls on the part referred to as the Old Town, which is one of the largest in Europe.
We started our acquaintance with the capital from Town Hall Square, which respectively has the town hall building and a few churches: the Church of St. Casimir and the Neo-Byzantine Pyatnitskaya Church. We were very surprised by the absolutely unremarkable appearance of the Town Hall, which resembles more an ancient theater than the central government building. Apparently, for Lithuanians power plays less important role than religion, because the architecture of the cathedrals even at first glance seems much richer.
In the old part of Vilnius there is also Cathedral Square, which owes its name to the Cathedral of St. Stanislaus and St. Wladyslaus, located directly in its center. Behind the cathedral is Gedimin's Tower, nestled on the castle mountain (I would say hill). We did not miss.
Tour of Vilnius (Lithuania) – reviews
Looking through the "old" photos this week, before I knew it, a wave of "lyrical nostalgia" pushed me to continue the Lithuanian theme in my reviews. I wanted to write about Vilnius. And why I didn't write about it earlier? Even.
Impressions of the Lithuanian capital in photos (Brief photo review)
We can share impressions about Vilnius for a very long time. And on our website there are already a lot of reviews about this interesting and beautiful city. I will make my small contribution, not particularly keen on descriptions of sights. This is more of a small photo review-impressions of a few.
A city that I really want to go back to!
I am glad to welcome everyone who stopped by my page on the site today! Today I'm offering us a walk through the wonderful city of Vilnius, where we were lucky enough to vacation for a few days at the end of July 2019. It's hardly a vacation, though.
Between green hills and tiled roofs under the ringing of bells, the capital city
Compact location of the main attractions in the old town, atmospheric, proportionate, quietly charming
Good time) I want to share my impressions of Vilnius sights and thus, already at a distance, to feel the quiet charm of the Lithuanian capital. Let's start with the silhouette of the city: the train station. After all, it is from the train station that you begin to get to know the city.
"Love for a city is determined by the feelings one has had to experience in it," Marlene Dietrich
Good afternoon to all who read my review! Today, at the end of the outgoing year, I want to write about the sights of the glorious city of Vilnius that I had the chance to see last September. "I had three happy days. " came to mind.
The old city is the heart and pride of the capital
All the main attractions of the city are located compactly, combining different architectural styles and the charm of antiquity, clean and not crowded.
The capital of the Republic of Lithuania, Vilnius is situated in the heart of Europe – 26 kilometers from the geographical center of the continent. Vilnius is also famous for the Old Town, the largest in Eastern Europe, and the first mention of Vilnius as a city.
List of interesting sites in Vilnius – atmospheric, cozy, compact, diverse
Recently I was lucky enough to visit the wonderful city of Vilnius. I was won over by its humble charm and such quiet dignity. I did not expect much from the 3 days of stay, but in the end I got a lot of impressions. It is all about.
Beautiful capital of Lithuania.
+ close to Russia, + inexpensive; + something to see; + beautiful Old Town; + friendly and helpful people
Hi all! I was very long "ripe" for this review and here at last I am sharing with you my impressions about the beautiful Lithuanian capital – Vilnius. I should say at once, I don't pretend to be an expert on Vilnius, and visited rather.
A city with a lot to see
Our tour of Vilnius began at the railway station. After arriving in the Lithuanian capital by train, we decided to walk to our guesthouse, since it was in the Old Town Guesthouse Litinterp (Lithuania, Vilnius) – Wake up.
it's alive
What struck me about Vilnius Old Town is that it's alive. In the sense – inhabited, that people still live in it. It is not just the facades of old houses, as, for example, in Riga or Tallinn.
A mini-hotel and photo walk in the historic homeland.
It's a pity that not everyone liked the city – only 95% recommend it:) And yet Vilnius is considered the cheapest city in Europe! With pleasure I present a selection of sunny photos, so to speak, Vilnius in all its glory: In this review.
A walk around the Castle Hill and along the main avenue of the Lithuanian capital.
Hello! Today, as I continue my memories of my spring trip to Lithuania, I would like, in turn, to finish my stories about Vilnius, the capital of this beautiful Baltic country. I told about several sights that I remembered, about certain areas.
The history of Vilnius.
I am genuinely surprised that I managed not to tell you about the Old Town in Vilnius, not to share my emotions, memories, impressions, photos, because this is not the place where I came from and where I left.
Walking around Vilnius is nice, interesting, enjoyable. Great format for a transit, or week-end a
Nice historical center, lots to see, with everything close at the same time. Great for walking and sitting in cafes
How do you get yourself to write when you can't write? Probably to remember that even a modest penny, but they go to help the animals in orphanages. And also, as it were, some impressions and flags.
One of the pretty and preserved old towns in Eastern Europe.
Not very many tourists compared to some of the tourist centers of Europe. Nice atmosphere in the streets.
Hello! Today, continuing my stories about my trip to Lithuania in the spring of this year, I want to remember the most interesting part of the capital of this beautiful country, Vilnius, the so-called Old Town. Partly about some of the places, I have already.
A fabulous New Year!
I vacationed more than once in the Baltic States. The trips were both through a tour operator and independently organized. Now I want to tell you about our trip with the tour operator Balturas on New Year's holidays. It went so wonderfully that the memories.
The city that knows how to be charming in any weather.
Vilnius is close by. Three hours by bus, and there it is – the ancient, unique, unique and very attractive. But I don't come here very often. After a separation of five years, our meeting with the Lithuanian capital was full.
One day in Vilnius. Photo walk
Hi all, I want to share my impressions from my visit to an old European city. As my way to Norway was through Vilnius with one night stop, I decided just to walk around the city, get the atmosphere of it.
Dinner in white, angels in the city and other traveler's sketches
Good day) From Minsk to Vilnius – it's very close, only 185 kilometers. To come and walk around the streets of the old city – my soul demands it. After all, the old town of Vilnius – a wonderful place. I entered the old city from different directions.
Vilnius for the Belarusians is not only European shopping!))
If you travel by private car, then your walk through the Old Town in the center of Vilnius will start at the place where you managed to find a parking place. On a weekday in the city center it is not easy.