Austria travel guide

Austria is always a dream! It's Vienna and Salzburg. It's Mozart and Strauss. It's mountains and lakes, many beautiful landscapes, castles, palaces and monasteries.
Features vacation in Austria

Morgana
Of course, each person's perception of different countries is different, individual. But I think that in respect of Austria, most travelers will agree on one thing – it is definitely worth going there. After all, this country – a real paradise. And for absolutely different people. Here will be comfortable and fans of art, and architecture, and fans of nature or active sports.
And this observation, in my opinion, is absolutely true. Firstly, Austria attracts by its wonderful nature, characterized not only by wealth and diversity, but also by its extraordinary beauty. A walk through the Alpine meadows or climbing the mountains will make your heart flutter and the sight of valleys spreading at your feet will plunge you into indescribable delight. In addition, Austria – the clearest lakes, wide swaths of forests and wonderful air, breathing which seems to fill the lungs.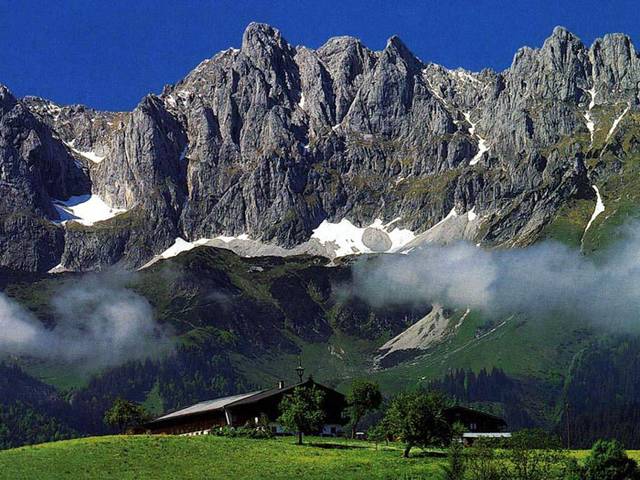 In the photo: the Austrian Alps.
Secondly, it is a country with a rich history, which left its mark in each of its cities. Of course, the undisputed leader in this respect is the capital of the country – Vienna – where it seems that every building is a veritable encyclopedia telling about the exciting events and prominent personalities of Austrian history.
How much does a holiday in Austria cost?

Savely
I visited Austria in the spring of 2015. A ten-day trip for two people cost me an astronomical (compared to the costs of other trips) amount of about 200 thousand rubles.
Calculation of my expenses
My trip cost 115 thousand, which included eight days of accommodation in the Vienna Lenas Donau Hotel (one of the cheapest hotels that Russian tour operators are friends with, located far from the center, near the Danube Island) and travel by train Moscow – Vienna (100 euros each, four of them, my companions said that we got some discount), as well as two bus tours. This also included the cost of the visa, in addition to the cost of translating the documents into German.
Expenses for rest amounted to about 80 thousand rubles. Meals in restaurants and cafes and purchase of numerous souvenirs have supplemented this expenditure line. I had a task to visit not the most expensive, but certainly cult institutions – Café "Zacher" near the Opera, a buffet in the Vienna Museum of Art History under the painted baroque dome, to order a good lunch with wine in the "Greek Baisle". This took the lion's share of the money: for every "sitting" for two I had to pay about fifty euros. Much less was spent on souvenirs. One of the most memorable purchases – a Tyrolean hat with a feather – cost me only 25 euros. And the purchase of German sausages and Austrian coffee "for the hungry motherland" took some ridiculous money compared to the volume. One-time, but expensive entertainment was… read in full
What resort to choose?

Elena
We can definitely say that summer Austria is quite an unusual phenomenon for our compatriots, because everyone perceives this country exclusively as a winter destination for skiing holidays. However, even in summer there is something to do. One of the most beautiful things to do is to relax in nature on the Austrian lakes in the mountains – there you can go scuba diving and such an unusual sport as mountain biking.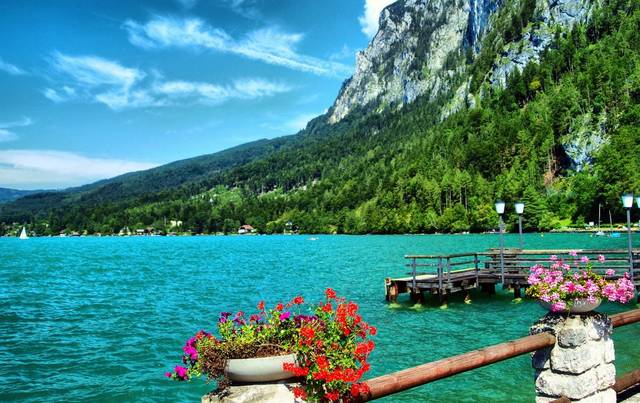 You can go fishing and active water sports. So if you are not a fan of the exhausting heat, and the crowds of tourists on the beaches and in the water, then feel free to go here, that is, in summer Austria. Everyone knows that the Austrians are crazy about ecology and the preservation of nature, so there are a huge number of national parks and lakes, rivers and waterfalls with pristine nature.
The lakes in Austria are so clean that you can almost safely drink water from them. Just imagine how cool it is to bathe in real drinking water. And in general, there are a huge number of lakes here, and they are all incredibly scenic. The warmest lake is Klopainersee, which is located in Carinthia. In summer the water temperature in this lake reaches + 28 degrees, and this despite the fact that the water is very clean here. Because the shore here is very shallow, it is perfect for resting with the kids. This lake has only one disadvantage – it is too small, so in high season here can be.