"I myself am glad to be deceived". Top 9 "scams" in the resorts of Turkey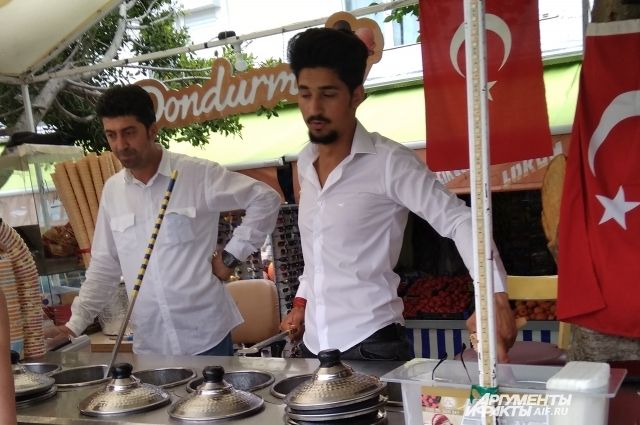 Travel agents and experienced tourists listed a lot of tricks that cunning locals who want to cash in on holidaymakers resort to. However, getting on vacation "all inclusive", our countrymen still lose their vigilance and become victims of greedy people.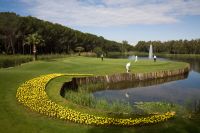 AiF.ru collected the most common tricks and dodges that await the tourist literally at every step.
Greedy guides.
Once in Turkey, tourists are usually immediately in the hands of representatives of the receiving party. Of course, there are people who are honest and do a great job. However, there are those who want to cash in on your "tourist illiteracy.
A hotel guide is a person who will give you an information meeting about the country, he should be your best friend and help you with all your questions. However, in most cases, these people reduce the functions to a minimum: a few words about Turkey, leave their coordinates (not always) and the lion's share of time spent on "stealing" tours. "Medical insurance covers only those tours that are purchased from the official tour operator – the guide will assure you. – And you must buy them today and right now, because only at the information meeting I can give you a maximum discount, as much as $ 5.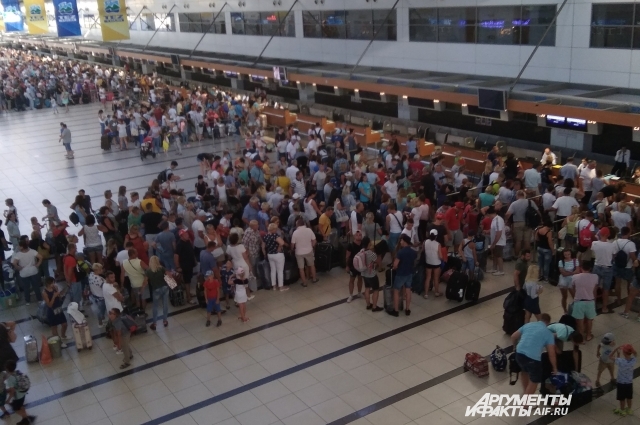 Antalya Airport. Millions of tourists from different countries come here to rest. Photo: AiF / Nadezhda Uvarova
In fact, the insurance covers the entire territory of Turkey for the entire period of your stay in the country. Of course, it does not cover all health problems. For example, if in the blood of a holidaymaker found a decent dose of alcohol, the case will not recognize insurance and you will be forced to treat at your own expense. The insurance also does not cover sunburns, chronic diseases, etc.
I bought a sightseeing trip to Israel from our guide," says Svetlana, a vacationer from Ufa. – It was very frustrating: I paid $ 300, and dozens of compatriots who bought excursions in street agencies for 220-240 dollars, flew on one plane. For me, the overpayment represents a significant amount of money."
Those who bought excursions from a guide – at triple the price – in 90 percent of cases get on the same buses or boats, visit the same sites as those who bought it all on the street. However, if you have doubts about the street agency, look for another, in nushayuschee confidence – with an office and with Russian-speaking staff.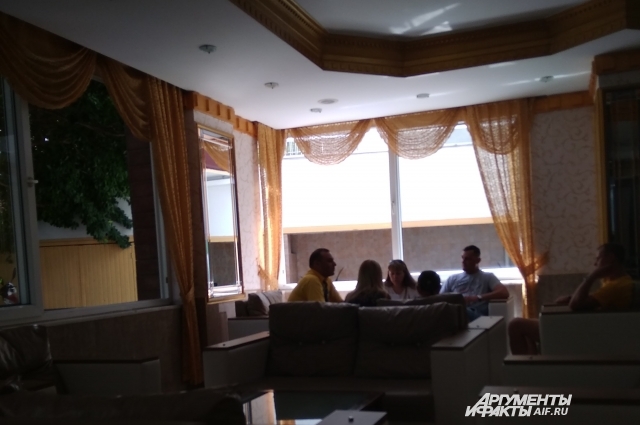 The guide is trying to persuade the new tourists to buy excursions from him for an hour. Photo: AiF / Nadezhda Uvarova.
2. The miser pays twice
Street agencies also use their tricks. For example, the most popular tours – the city hammam and the Church of St. Nicholas – are usually offered at two different prices. Some sellers of excursions do not focus on this, trying to sell the most expensive option. If you start haggling – please, no problem discounted 5-10 dollars, offering a second, cheaper option. The bottom line is that by paying a little more, you get better deals. For example, a boat ride can cost $10 and $15. In the first case, there will not be an animator or will not include drinks, or the ship will be more modest. In the second, the tourist expects a more interesting program, an extended itinerary, a full lunch with drinks.
"We bought several excursions at the agency on the way to the beach," says Nina from St. Petersburg. – Everything would have been fine, but on one of them, at the waterfalls, we were taken as much as four shopping centers – gold, fur, textile and wine. The prices there were enormous, but we couldn't stay on the bus, everyone was asked to come into the store. I was so tired of it, lost a lot of time, and I could have laid on the beach. Then the guy who sold us the tour, explained: if we took the second option, a little more expensive, we would have been taken only to the textile center and the wine tasting. And so the agency needs to "repay" the money we were underpaid, and that is the interest on our purchases. One elderly woman took a very long time to choose a jacket for her grandson, and, by the way, she chose it, while we all had to wait for her.
Clarify all the conditions when buying tours. They will not lie to you, all tricks are calculated on "understatement", and a direct question is usually followed by an honest answer.
3. Discount from the informer.
As one trader from Alanya, Ramazan jokes, "you work for a year to rest for two weeks, and I work with you these two weeks to rest for a year." Trade has been and remains one of the main sources of income for Turks and the mass of newcomers from the former CIS countries, who pass themselves off as locals and take jobs as sellers. You should haggle bravely here – the amount on the price tags is overstated several times over. But many believe in the so-called discount given to them by hotel informants. The hotel recommends "its places" where its customer can buy everything cheaper, since the seller is supposedly its partner.
"I bought sandals at the mall for $80," complained Natalia, a tourist from Novosibirsk. – At the hotel, we accidentally talked with a woman, she bought the same exact shoes in the bazaar, for 25. And I'm still showing a discount card from our informant. It was madly offensive, to tears.
Informants call themselves (and wear a badge with the appropriate inscription) people, as a rule, have nothing to do with the hotel. For example, the informant may be an administrator from the spa center, located near your hotel. Or massage therapist hammam, which is open in the basement of the hotel. His task is to draw you into this very hammam and earn on you as much as possible. Often, or informants, or tour operator guides, or even some rubbed into the trust always smiling and seemingly nice people offer you a discount on their own. In order for you to make an "indirim" (discount in Turkish. – Editor's note) of 20 percent, you must allegedly show a hotel card, and the price of goods will decrease. This is true, but the price is initially increased by those 20 percent, and often much more.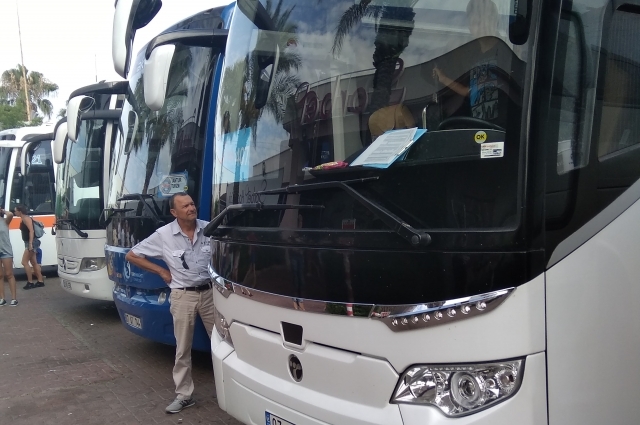 Whole buses take tourists to those shopping centers that share with travel agents. We reached it ourselves and got a 50 percent discount: we don't have to share our purchases with anyone. Photo: AiF / Nadezhda Uvarova
"We were walking around Alanya and happened to wander into a shopping center some distance from the main streets," recalls Sergey from Yekaterinburg. – We went inside. The marketing consultants rushed over to us and asked, 'Where are you from, and who are you here with? We explained that we came by ourselves. They said that all price lists, and there were fixed prices, we could safely divide in half – that would be the price of the goods for us. My friends and I stocked up on quality t-shirts and towels really very cheap, for some ridiculous money.
In Turkey, a discount from a guide, informer, etc. – is not a discount. These cards simply transmit information to whom the store has to pay a percentage of your purchase.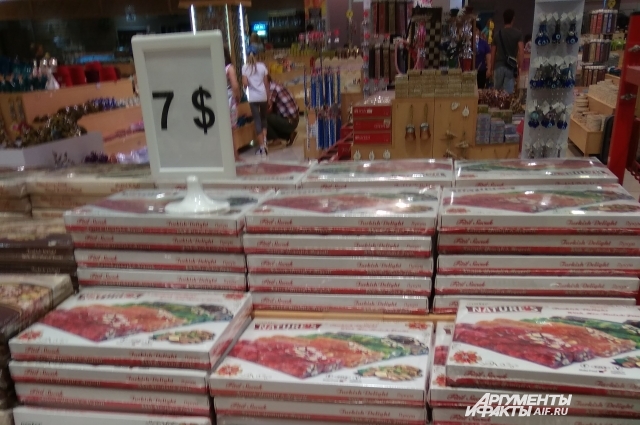 One of the malls where they bring in supposedly discount cards from the guide. In any store such a box of sweets will cost at least 2 times cheaper. Photo: AiF / Nadezhda Uvarova
4. The paid sea
In Turkey, Russia and most other countries the shoreline is free for visitors! If they ask you for money to enter the beach – it is illegal. Paid may be only sun beds, mattresses and umbrellas.
If you are asked to buy a drink or pay for wi-fi on the beach, don't do it. You can put your mats on the sand and sunbathe as much as you want. But to use the changing booths, toilets, and sunbeds, of course, you can't.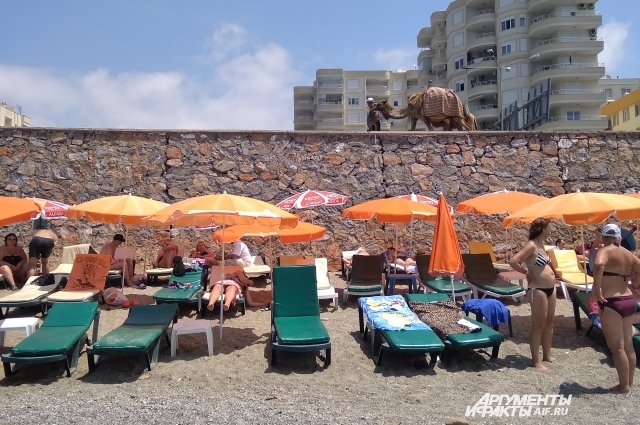 "We bought a trip to a three-star hotel in Side, – says Elena from Kirov. – The agency did not inform us that the hotel does not have its own beach. We reached the shore and settled right on the sand with the baby. A young Turk came running in, shouted at us to go away or pay two dollars. For me it is expensive to pay for 10 days of rest only for $ 40 beds, we would have quite laid on their towels. But he said that's not the way it's done on his beach, he's the boss here, and we have to either leave or pay.
All of this is completely illegal. The sea is for everyone and always free. Both city and hotel beaches are obliged to accept you, regardless of attachment to the hotel.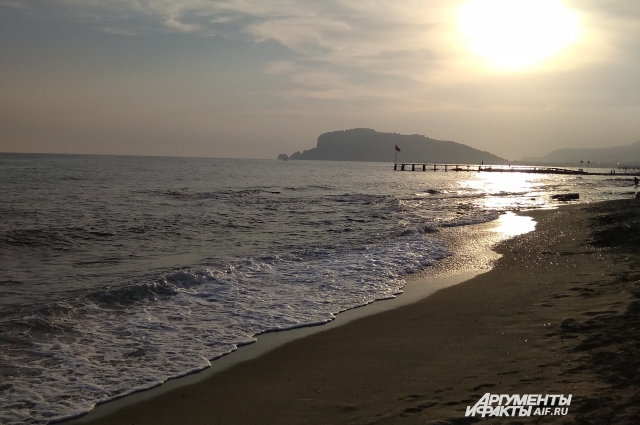 It doesn't matter what category your hotel is or whether it has its own beach, you can watch the sunset on the sea for free. Photo: AiF / Nadezhda Uvarova
5. Currency and translation difficulties
Turkey has its national currency – Turkish Lira. Today its exchange rate – about 14 rubles per lira and it continues to grow slightly. All prices in state stores as well as cab services etc. are in lira. However, our compatriots mix up liras, dollars, euros and rubles, and the crooks with a desire to deceive them are there.
"We came to Turkey for the first time, – Irina from Chelyabinsk says. – When buying a trip we were told in the agency that literally "any currency" is valid in the country. We decided if we can use any currency we will take rubles, what for do we need to change it? The problems started right away. At the airport, the exchange office agreed to exchange rubles for liras at a predatory rate of almost 20 rubles per Turkish lira. We refused. Our guide at the hotel said that it was possible to withdraw any amount in lira from a bank card. The transaction fee was 500 rubles. Had we known, we would have bought dollars in Russia.
In Turkey, you can really pay in almost any currency. But it is preferable to take dollars and euros. A small portion of this money must be exchanged at the exchange office for lira. Because no one will give you change for small bills. For example, a bus fare costs three liras. You give the driver a dollar. In effect, he should give you 1.5 lira change. But that won't happen. Alas, he will round up in his favor.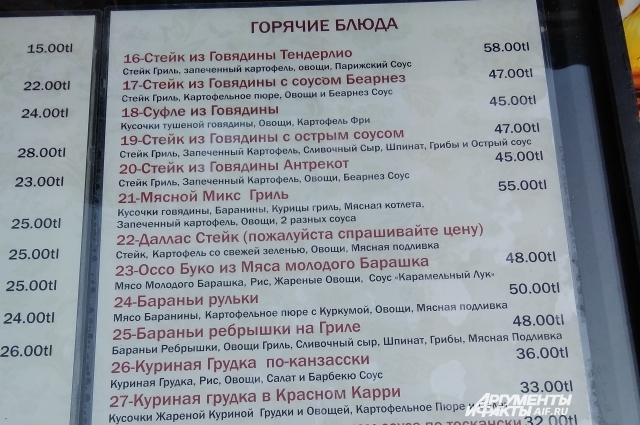 The prices are in Turkish liras. If you want to pay in another currency, be careful with the exchange rate. Photo: AiF / Nadezhda Uvarova
Another big misconception will be the exchange rate at the airport or hotel. In these places is the most unprofitable rate. When exchanging on the street, you can be cheated. The best places are banks and exchange offices. To date, the dollar exchange rate is about 4.5 lira, the euro is 5.2 lira. You can safely pay in currency in large shopping malls and government stores. You can get the change in liras, but the rate beforehand is good to clarify. The only way to withdraw money from Sberbank without a commission fee is at ATMs of Deniz Bank, the Turkish Sberbank. In others, the commission may be unreasonably high.
6. You pay your salary to the driver, maids and others.
As soon as you are met at the airport and taken to the hotels by bus tour operator, the guide will begin to appeal to your conscience, saying that the driver is trying to bring you to hotels, in the world it is customary to tip him. You will hear the same words more than once, for example, in respect of maids and porters baggage. The most cunning even assure that people of all these professions work for free, their earnings are your tips.
"When we were in Turkey for the first time – recalls Elena from Voronezh – we were so convinced that we need to help the poor and unhappy maid, that we were ashamed to leave her a dollar or two, and left 5-10. She, of course, made us swans and other animals out of sheets and towels. However, talking to people from neighboring rooms, we found out that they do not leave money at all, or put no more than a dollar. And all hotel employees, including maids, of course, get paid.
To tip or not to tip is entirely up to you. Many tourists do slyly: the same porter or doorman can be handed instead of money modest present in the form of a bar of chocolate brought from Russia.
7. Revitalizing and revitalizing massage
You are offered one session of introductory massage for free. This probably comes after a visit to the hammam. During the massage your masseur supposedly leaves, quite by chance another comes in, which turns out to be the greatest specialist, he looks at your back, ahats and ochavetsya over the state of your spine and recommends immediately to start a course of massage. They say the situation is critical, all your ailments and loss of strength are due to hernias, pinched and protrusion.
"I only took four hundred dollars with me," says Lilia from Ufa. – I accidentally got a massage. I got such a supposedly wonderful specialist that he named all my diseases by the condition of my spine. I now realize that I was happy to be deceived. I hoped that a course of massage could cure my back pain, lower my blood pressure and normalize my sleep. Then I realized that almost everyone has these diseases. The most frustrating thing is that I agreed to a course of massage for exactly $400. Had I had $500, he would have taken out $500. So my so-called massage therapist was a master at words, I don't know about medicine. I gave the money up front. I can't say that I didn't like the massage, but I didn't notice any changes in my body.
If you were not planning to take a massage course, remember your intention. Perhaps in your home country the quality is better and the price is lower.
8. Paid gifts
Sometimes you may be offered a gift, a mere trifle, and then asked to pay for it. They will ask you rudely and insistently! For example, poor Turkish women right in the middle of the road can lay out their handmade necklaces and bracelets. And their cute children will run up to your daughter and put a ring of beads on her hand. Will you say thank you and move on? No, not going to happen: their mother will immediately cry out, they say, "pay for the goods. Take it back it will refuse to the last, but if you insistently return the trinket, you will leave.
"We went shopping, we were offered tea and water everywhere," says Marina from Sochi. – We thought it was Turkish hospitality. In the street, a boy from a shop selling some kind of spices came up and shoved a box of fragrant spices into my hand. I thanked him and went on my way, but the owner jumped out and yelled, "Pay for your gift. It was unpleasant, I was confused, I put a piece of paper in 5 liras, but I threw the spice away.
If you do not need the product, try not to take anything for nothing.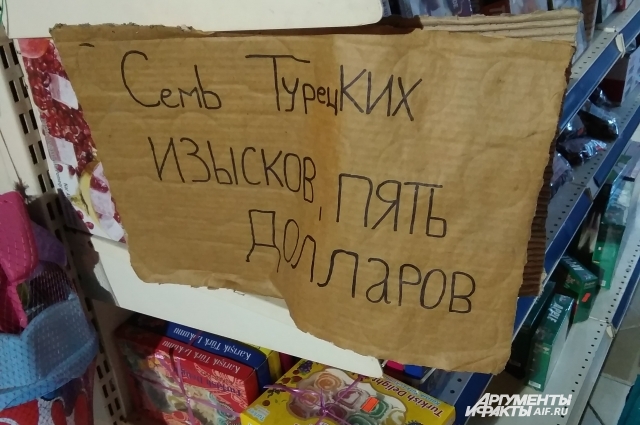 Another "scam". Exquisite food cannot be cheap. It's either last year's candy, or it's in a box with a fistful. Photo: AiF / Nadezhda Uvarova
9. Brands for pennies
"Turkey is a country of fakes," says Ilnur, owner of a small hotel in Manavgat. – Although it is commonly believed that most brand replicas are made in China, it is all sold in my country."
In this confession is the whole truth. A lot of the goods that are offered to customers as Turkish and of high quality, are brought from China or checked out from popular online stores. You will be enticed by signs and tales of $10 sale on branded sneakers and $3 T-shirts.
Good textiles are made in Turkey. Some local clothing items are not bad either. For example, jeans and bags. But most likely they will be imitations of the originals or just factory items at a considerable cost.
Turkey – a hospitable and warm country with its own flavor. Do not think that everyone around dreaming to cheat you: then the rest will be spoiled. Here, as everywhere else, there are wonderful and not so great people.
"I had too much to drink the day I arrived in Kemer," admits Alexei, a Muscovite. – I fell asleep in an outdoor cafe. I woke up at night, sitting alone, no one was kicking me out, but I didn't have my wallet, sunglasses, or, funnily enough, flip-flops. I walked to the hotel, which was not far away. In the morning, I was glad that I only brought 50 dollars, not all that I had brought. I went out on the street, went to the eateries, where I had begun the evening. At the first of them, a waiter almost threw himself on my neck, grabbed me by the hand, and pulled me to the counter. I think, God, I did something wrong here, too. Turns out I had forgotten all that. I took my shoes off, took off my glasses, threw my wallet on the table, added a couple of cocktails to what I'd already had at the hotel, and passed out. The staff woke me up, I came to my senses and rushed out of there for some reason. They made me count all the change down to the last kurush, glad that I was found, more than I myself. I tipped this kind little man ten dollars, he almost died of joy. I doubt they would have given me anything back like that back home.
"Turkish-style scams: how tourists are being cheated at the most popular resorts in Turkey
Turkey is considered one of the most popular destinations for tourists from all over the world. Beautiful nature, a large choice of resorts and clean sea – all this attracts holidaymakers, who come to the country not empty-handed. Therefore, the country can not lose vigilance not to let themselves be cheated. The danger may lie anywhere.
– The most common fraud is related to currency. In Turkey, there is local money – the lira. But also popular are dollars and euros. It is impossible to understand in what money the price of the goods is indicated. It is simply written figure. Be sure to specify this information from the seller.
– When exchanging euros for local liras, it is recommended to use the services of a bank. Everyone knows about it, but forgets about it when you get to the hectic Turkish streets. And how not to be tempted by the attractive offer of the smiling man offering to avoid the predatory exchange commission. And in the end it turns out that instead of 200 euros you receive the exchange for only 100. And the exchanger assures with the most honest look that you gave him only 100 Euros. In such cases, a threat to call the police works very well.
– Another deception is associated with the prices on the grocery markets. At first glance, they look very tempting. But here is just may be specified not for 1 kg of goods, but for 500 grams or even less.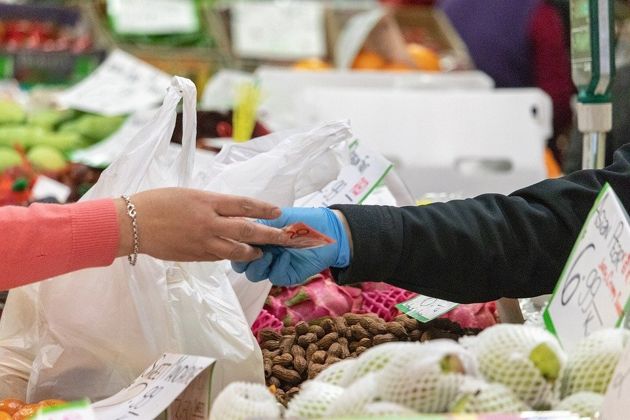 – Many tourists prefer not to use cash, and pay by bank card. In this case you must be even more careful, because the Turks have long mastered the skill of copying maps. You should never give your card to a third party, even for a second. When withdrawing money from an ATM, you need to cover the pin code with your hands from prying eyes. Even if it seems that the people standing in line are completely indifferent to you.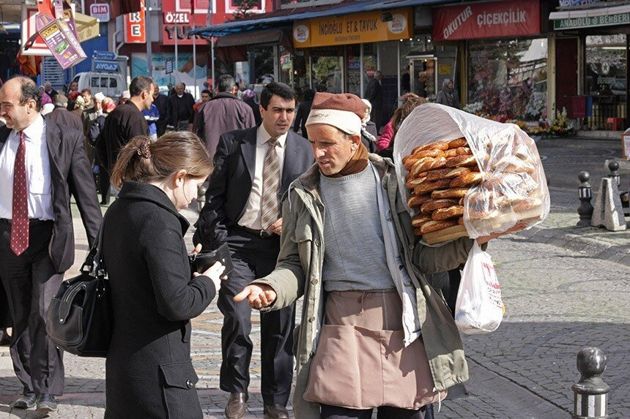 – Another deception awaits tourists on "unique" tours of fur or jewelry factories. Full of buses brought to the dubious kind of manufacturing sites and offer to buy goods. The emphasis is placed on its maximum cheapness and excellent quality. But in fact the same jacket costs 30-40% more than in the local market. And jewelry may even turn out to be fake.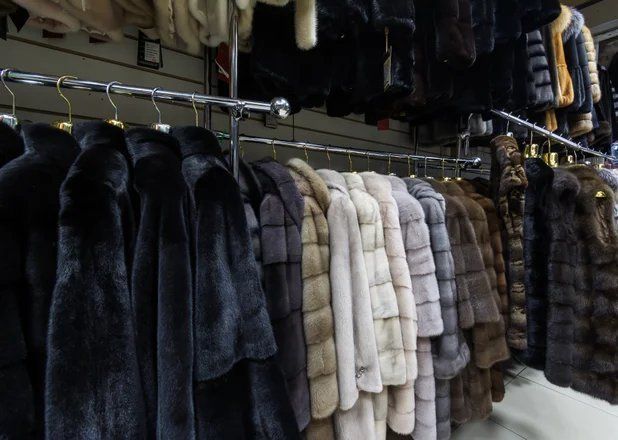 – All excursions should be taken only from trusted guides and companies. It does not necessarily have to be a company in a hotel, the main thing is not to contact the numerous agencies located in stalls in the streets. The price can be much lower, but the quality is questionable. It's good if they give you a ride around the city and take you to a bazaar. Or else the bus might just not come for you.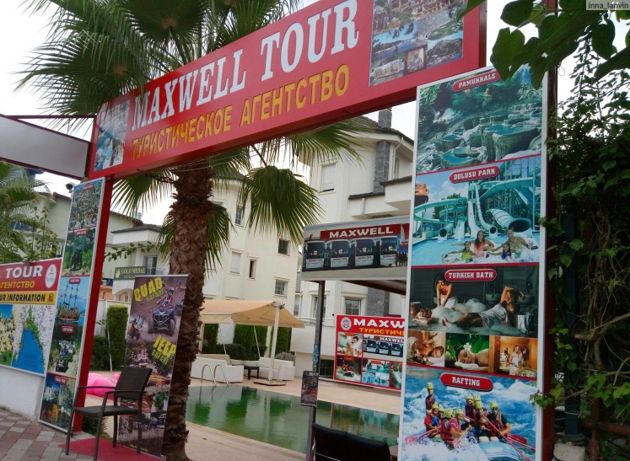 – There are many legends about Moscow cab drivers and their prices, but Turkish cab drivers are not far behind. You can pay a exorbitant price there, too, if you do not discuss it in advance. There should be a meter in the car, and you should ask to turn it on. In addition, you should ask the driver what currency he stated the cost of the trip.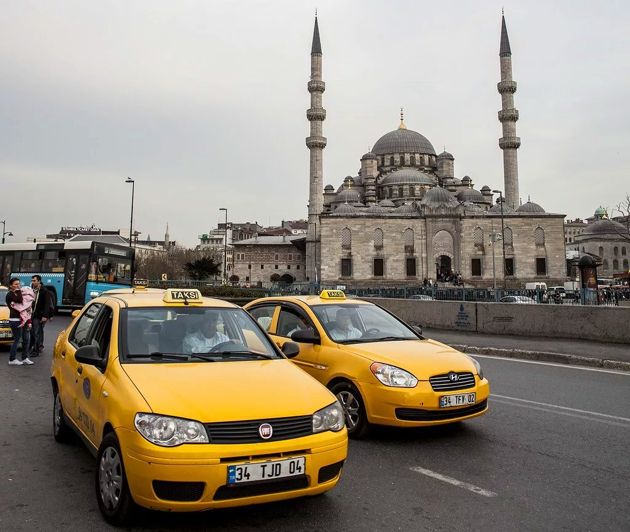 – When renting a car, you should also be very careful. After his return, you may be asked to pay a fine for traffic violations, which did not happen. Be sure to ask for the appropriate documents. If there are none, but you are asked to pay a fine, you should threaten to call the police. As a rule, it works without a hitch.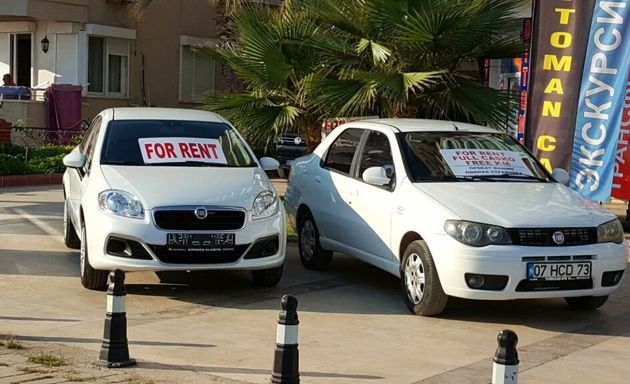 As you can see, there are many dangers awaiting the trusting tourist in Turkey. But still, most of the locals are friendly and decent people. The main thing is not to lose vigilance, and then the rest will not be spoiled, and money – wasted.