From Japan to Brazil: how people celebrate New Year and Christmas in different parts of the world
KFC chicken or fried carp for the holiday dinner, something white or red in clothes, somewhere a dressed up Holiday Train rides, a prankster elf comes to the family, and someone spends meters of wrapping paper and buys greeting cards.
The guys from Star Academy talked to schoolchildren, students and expats from different countries about interesting New Year's and Christmas traditions.
New Year in Russia is a big holiday. And in America, it's fireworks, dinner, and bedtime. At 11 p.m. local time, my host family and I lit fireworks. Not as many as usual in Moscow, but at least something, and by 3 am everyone was already asleep. It's not New Year's Eve, you Americans!
But Christmas is a magical holiday! All houses outside, as well as inside, are decorated with different lanterns, glowing figurines, etc. On the radio they play only Christmas songs, so immediately and such a mood. But on Christmas night itself. I don't know about other families, but in my family we opened presents at midnight. It's so wonderful, the kids don't have to wait until morning.
And closer to Christmas, an elf "comes home" and does all sorts of strange things. For example, near the tree scattered papers and wrote "who wants a snow ball in the face? Every night he hides, and he has to be found. The first day I saw him under the tree. Well, a toy as a toy, I just corrected him, because he was sitting unevenly. My little host sister was like, "Why are you touching him? You can't touch him! He'll leave you a note and you won't get any presents!" And then all day long told everyone what a bad person I was, that I touched the elf.
What is it, our usual New Year with a Christmas tree, Santa Claus and tangerines in the Middle Kingdom?
People of the Middle Kingdom are not waiting for the President of the People's Republic of China on television. In the evening, the main TV channels will broadcast a holiday concert, which will be watched by people of advanced age.
They do not give each other gifts, and they do not make wishes by the chime of the clock. There is no familiar cannonade of fireworks outside the window. This year, even in residential areas, fireworks have been banned due to severe air pollution. Young and middle-aged people who want to celebrate the New Year will meet in clubs and restaurants, where there will be themed parties with shows and alcohol.
For Chinese residents, it's something of a rehearsal for their main holiday of the year, the Spring Festival, or Chinese Lunar New Year, which is celebrated for several days in a row from January 21 to February 21 (this year, January 25).
These are the days when Chinese people get together as families. They eat a lot. There must be a "samovar" on the table, a broth in which they boil vegetables and meat and eat right away.
They give red envelopes with money. It is a holiday that it is customary to wear red clothing. At least the socks should be red. Red is the color and symbol of wealth among the Chinese.
New Year's Eve in England is not a particularly big deal. Yes, everyone celebrates it and often gets a couple of days off at work, but on January 1 everything starts working as usual. It's an occasion for a family dinner, but more often an occasion for a party. Everyone waits until 12 o'clock, and at the sound of the chimes, just like in the movies, they kiss. It's an important tradition, and the kiss doesn't have to be in a romantic way.
Christmas is another matter. In principle, most of the traditions that exist in Russia for New Year's Eve are performed on Christmas in England. This is the main holiday of the year, a super important one, and the attitude to it is appropriate.
Preparations begin several months in advance. In September and October, you can see restaurants quietly placing advertisements for Christmas corporations. In late October, once Halloween rolls around, the fall decorations immediately change to Christmas decorations – and sometimes even earlier. The decorations are approached responsibly, especially by brands and stores: they put up huge Christmas trees and decorate the windows as if competing to see who is cooler. In private homes, they hang spruce wreaths on the doors. Normal people, of course, do not put up a Christmas tree in October, but since the first days of December almost everyone has one. And they throw it away right after the New Year.
Christmas is impossible without gifts. Here is a curious tradition of giving a lot of little things, each of which is meticulously wrapped in wrapping paper. It is the most unenvironmental and ruinous holiday, but gifts are sacred. Different families give them in different ways. The most classic version is to have something important under the tree and a bunch of little things to stuff a stocking. Traditionally, stockings are hung over the fireplace so that Santa can come down through the chimney and leave gifts. On Christmas Eve it is important to leave him a glass of milk, some brandy and a carrot for the reindeer. Giving one gift is bad form. Let them be small, like candy or Christmas toys, but lots of them.
Another tradition is greeting cards. This culture, which is a thing of the past, is alive and well in England. Cards are sent both by mail and handed in person if you celebrate Christmas together. Once received, they are not hidden in a drawer, but ceremoniously displayed on a shelf in a row.
And the most important thing of all: dinner. This is something that requires careful planning and preparation, although the idea is simple in principle. The highlight is roast turkey (or goose). On the side, vegetables: boiled peas, Brussels sprouts, carrots, baked potatoes. There will also be gravy, cranberry sauce and Yorkshire pudding. The latter is not a dessert, as is often confused, but a form of unleavened pastry. For dessert, on the other hand, a classic of the genre is Christmas pie, which is poured with brandy and set on fire, or mince pies, sweet cakes.
They celebrate Christmas with their families and invite only the closest and most important people. On December 25, they begin with the "unpacking" of the stocking, which is accompanied by a Christmas dinner. They decorate the table beautifully, and before the meal they clap crackers – special clappers with jokes and paper crowns. And then, in fact, they eat and drink all day, pausing at 3 o'clock to watch the Queen's speech.
The day after Christmas is Boxing Day, or Boxing Day. It is used for recuperation, finishing leftovers from dinner and watching soccer, rugby and other sports.
How they celebrate and what to give for New Year and Christmas in different parts of the world
The most magical and fabulous holiday of the year is about to arrive. We have compiled for you not only a list of the most interesting features of New Year celebrations in different parts of the world, but also a guide on gifts that will be happy in different countries.
FINLAND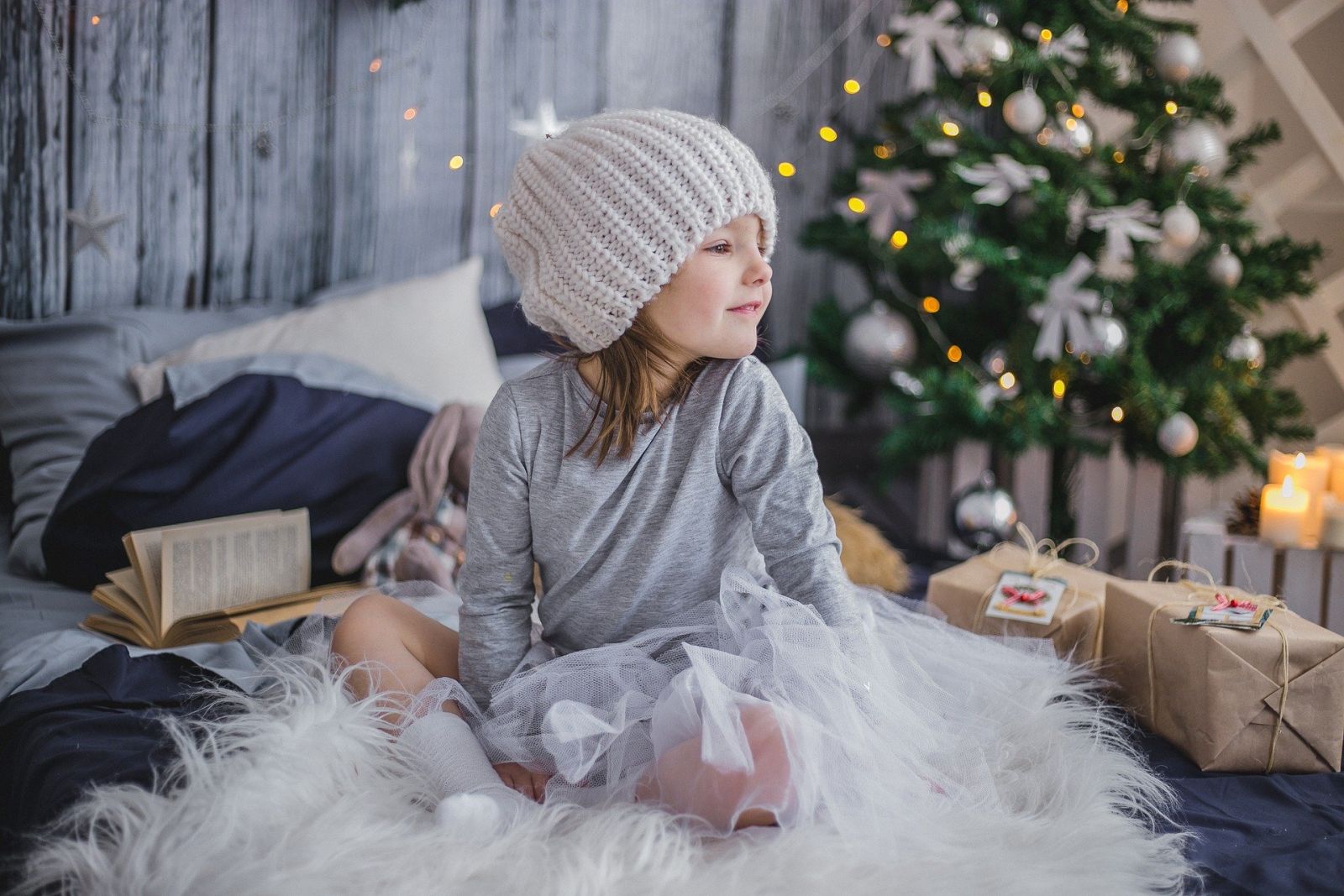 Gifts. Residents of northern Europe (Denmark, Finland, Sweden, Norway) are very fond of gifts associated with warmth and light. So the ideal option for a gift here would be candles, plaids, sweaters, shawls, etc. Also, many people like to give and receive gifts of sportswear and related equipment.
Tradition. Finns believe that Santa Claus or Santa Claus lives in the northern part of Finland called Korvatunturi (or Lapland), north of the Arctic Circle, where people from all over the world send letters of wishes throughout the year. In northern Finland, there is a large tourist theme park called ChristmasLand, near where Santa Claus himself is said to live.
Christmas Eve is very special and the most important day during the Christmas period in Finland. At breakfast, one eats rice porridge with plum fruit juice. Then they either buy a festive Christmas tree or already decorate it.
In most parts of Finland during Christmas, many people traditionally go to cemeteries and visit the graves of family members. Candles in hanging lanterns are left around the grave-so that the entire cemetery burns with bright lanterns literally shining in the snow.
SPAIN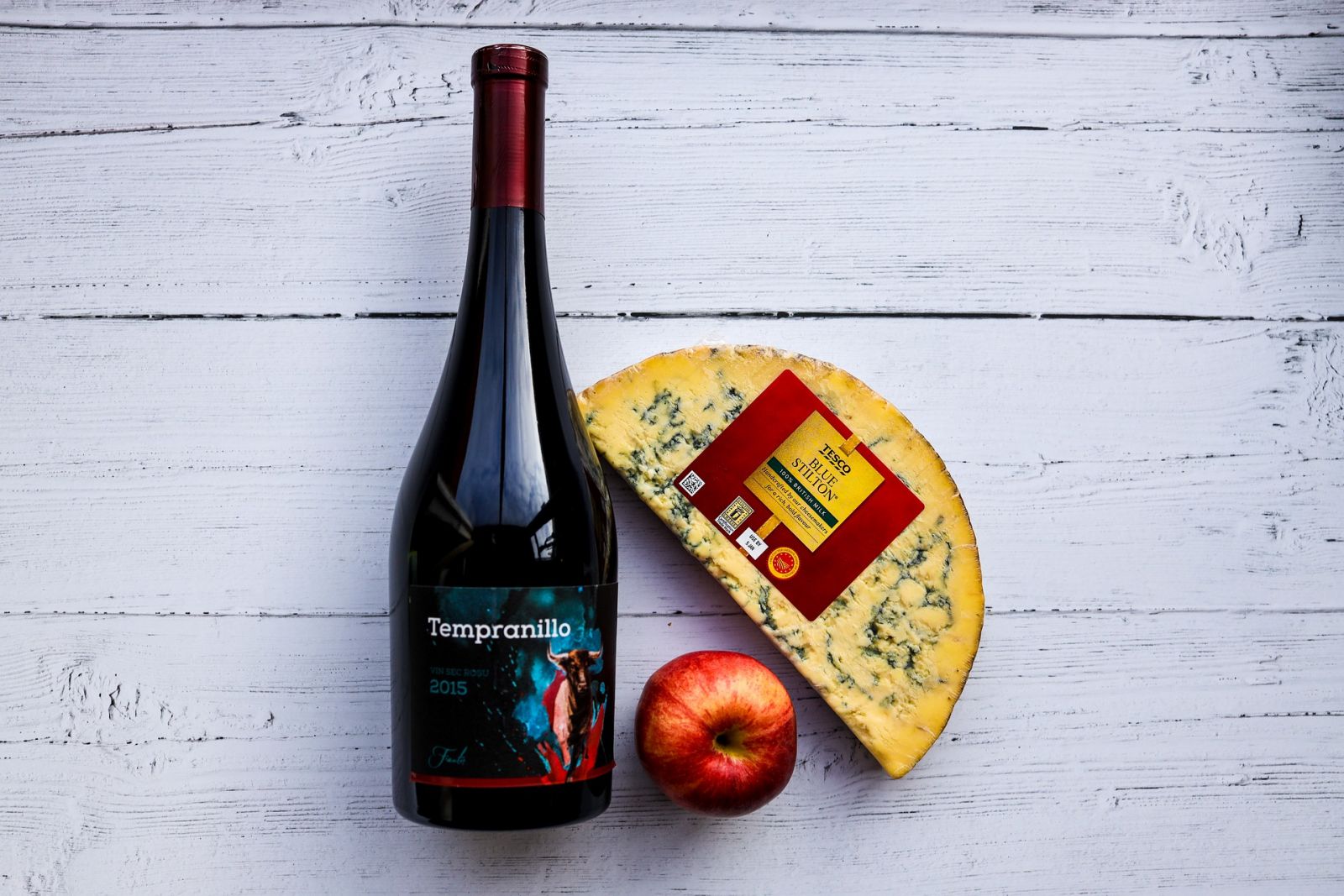 Gifts. Unlike many other Western countries, in Spain the Christmas holiday has not yet turned into a fully commercial action, but has retained its religious spirit and sanctity. Therefore, Christmas here is a sincere family holiday that should be celebrated at home. A classic nice gift in this country is a food basket with champagne and nougat.
Traditions. A slightly more important holiday than Christmas in Spain is December 28 – the Day of the Innocent Saints of Bethlehem. A day filled with pranks and jokes – similar to our April 1.
After Christmas, in Spain, January 6 is celebrated as the Feast of Epiphany, or "Fiesta de Los tres Reyes Mages": in Russian it can be translated as "Feast of the Three Kings". The name refers to the day when the kings (wise men) brought gifts to the baby Jesus, who had just been born.
As for New Year's traditions, at midnight on December 31, Spaniards eat 12 grapes, one at each bell strike, symbolizing the 12 happy months of the coming year.
ITALY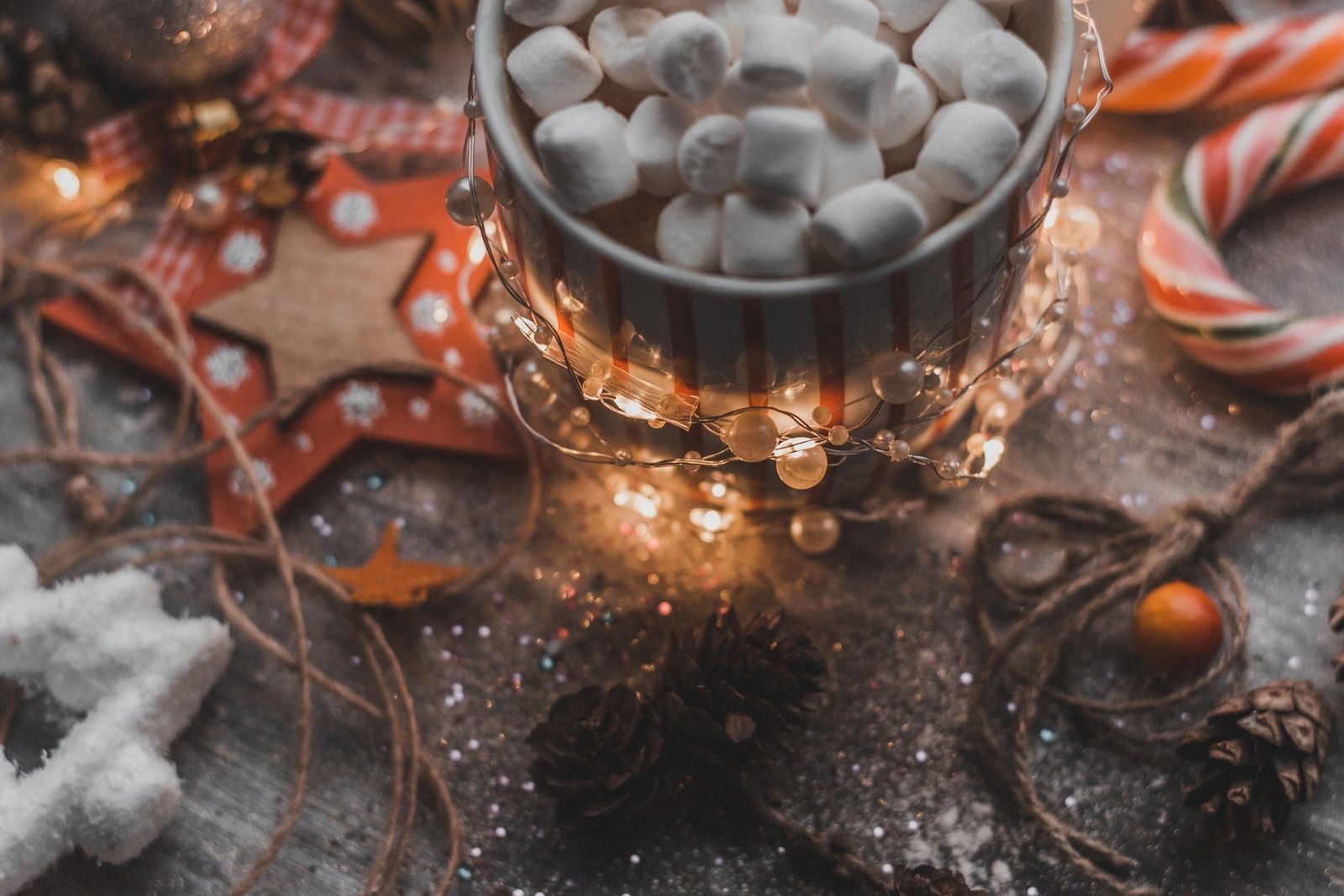 Gifts. Anything related to Italian "dolcevita" should go down a treat. Silk ties, beautiful lingerie (for those closest to you), expensive wine, cashmere items and the most delicious sweets.
In some cases, gifts are a way of saying "thank you" for inviting us to Christmas dinner. In this context, wine, chocolate and homemade baked goods will come in handy. Homemade food and/or pastries are a labor of love, which is why Italians especially appreciate such gifts. The price of the presentation, by the way, is never discussed or considered, as the good thoughts and positive energy behind a gift chosen with love are considered much more valuable.
Tradition. On Christmas Eve, it is customary not to eat meat (and sometimes dairy products). After a light seafood dinner, families usually go to a holiday service. After returning from mass, everyone eats a slice of a traditional Italian Christmas cake called Panettone, which looks something like an Easter muffin, and drinks a cup of hot chocolate.
Another amusing tradition has to do with receiving presents. A good witch named La Befana brings children's gifts on the night of January 6-7 on a broomstick, not a sleigh as many might expect. But if you've behaved badly during the year, expect lumps of coal as gifts.
FRANCE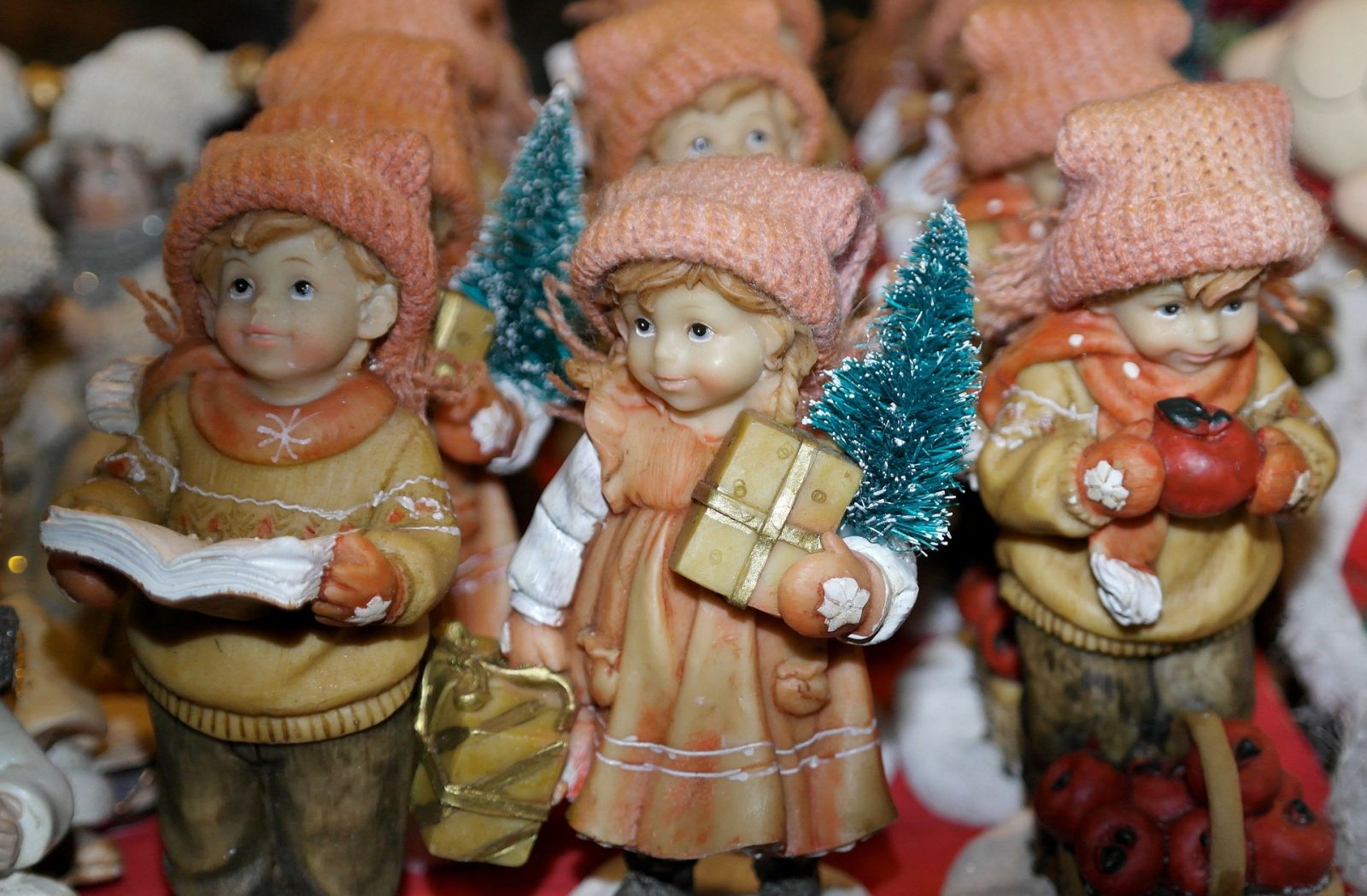 Gifts. The most important thing about gifts to the French for Christmas and New Year is that they should not be too expensive and, as a rule, completely impractical. Surprisingly, here they adore various cards, souvenirs, figurines, soft toys – all the things that we usually like to get rid of. By the way, interesting fact: even considering the fact that France is considered the capital of perfumes and cosmetics, the present cosmetics and fragrances here are accepted only in the family circle. In all other cases, it is a mauvais ton.
Tradition. A big log, once burnt in the houses after Christmas, was brought into the house on Christmas Eve and poured red wine, so that during the burning there was a pleasant smell.
There was a custom – coals and candles were left burning all night next to some food and drink left behind in case Mary and the baby Jesus passed in the night. Today, however, this "christmas hollow" has turned into a lovely and very tasty confection – by the same name – in the cities of France.
The main Christmas dinner, Réveillon, begins on Christmas Eve or early Christmas morning after everyone has returned from church service (now, of course, not everyone observes the latter). Dishes might include roast turkey and chestnuts or roast goose, oysters, foie gras, lobster, venison and cheeses. For dessert, a chocolate biscuit called bûche de Noël is usually eaten.
GERMANY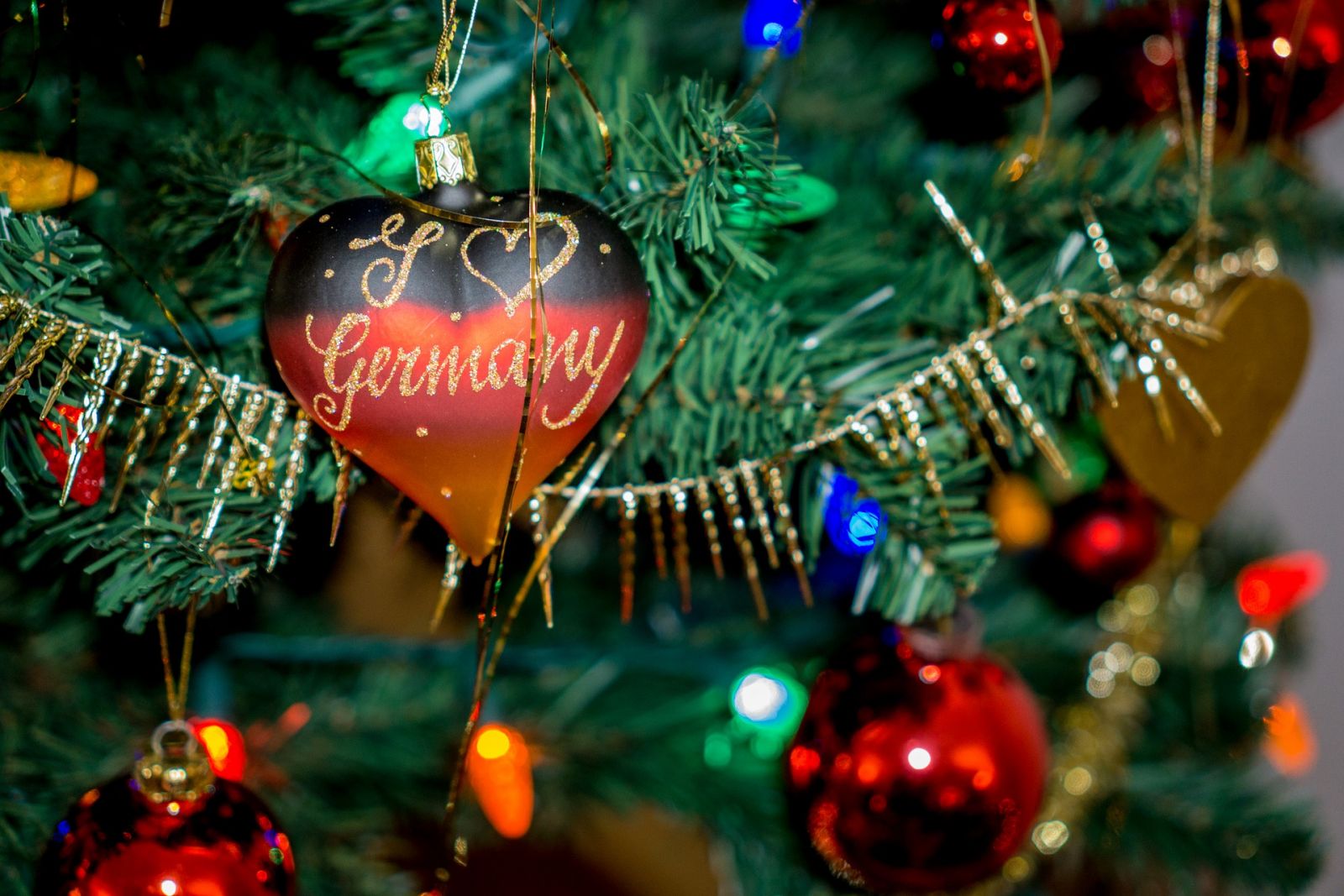 Gifts. Germans prefer practical gifts on the one hand and a little romantic on the other. Gift editions of books, fairy tales, poems, or, if the budget allows, a small trip to another city or country – here is an ideal gift.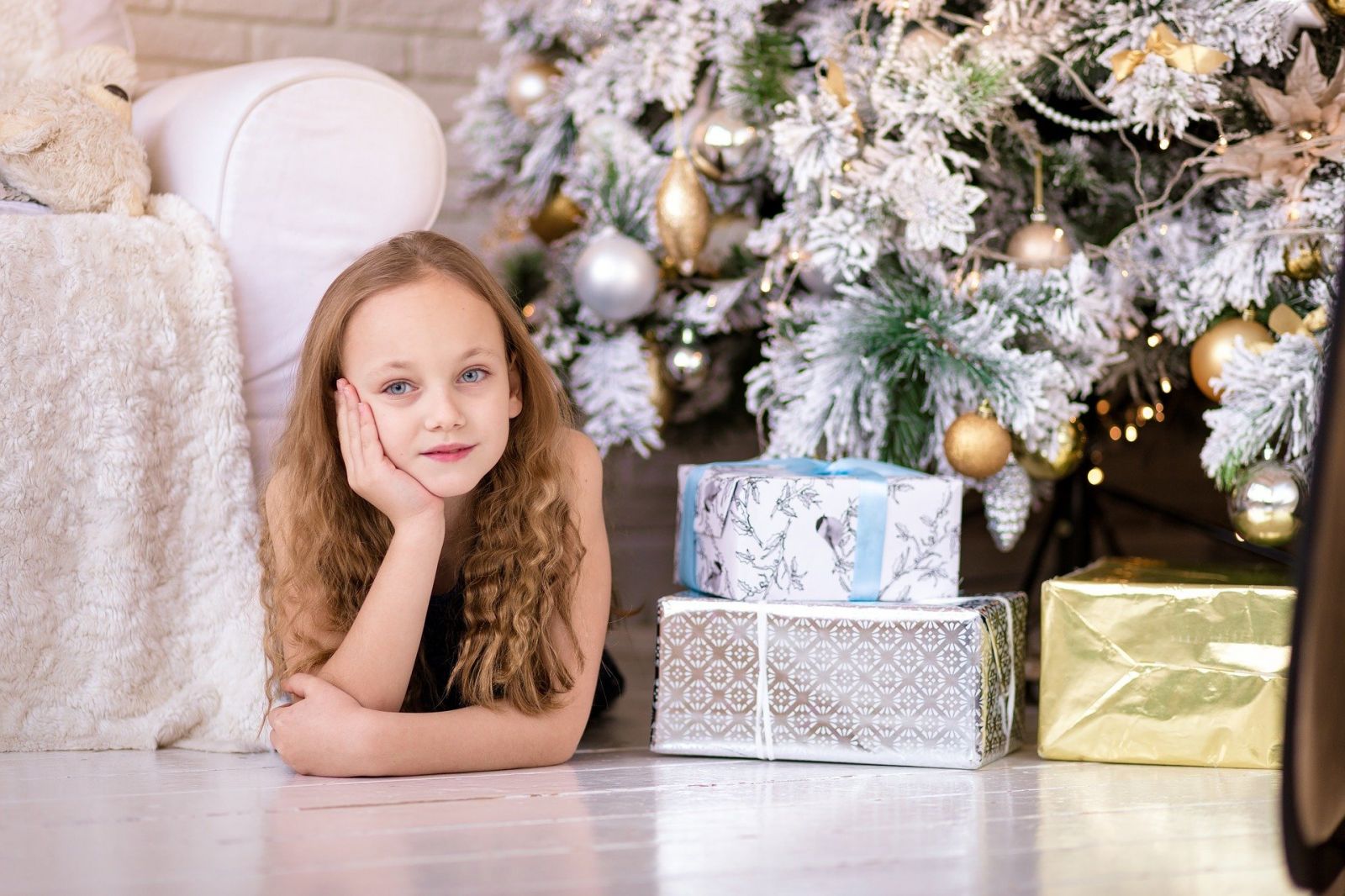 Traditions. A large and important part of the Christmas holidays in Germany is Advent. Several different types of Advent calendars are used in German homes. In addition to the traditional cardboard one, there are variations of a wreath of spruce branches with 24 boxes or pouches hanging from it. Each box or purse has a small gift in it.
Another type is called an "Advent Krantz" and is a ring of spruce branches with four candles on it. They are similar to the Advent candles used in churches. One candle is lit at the beginning of each week during the Advent period.
BRAZIL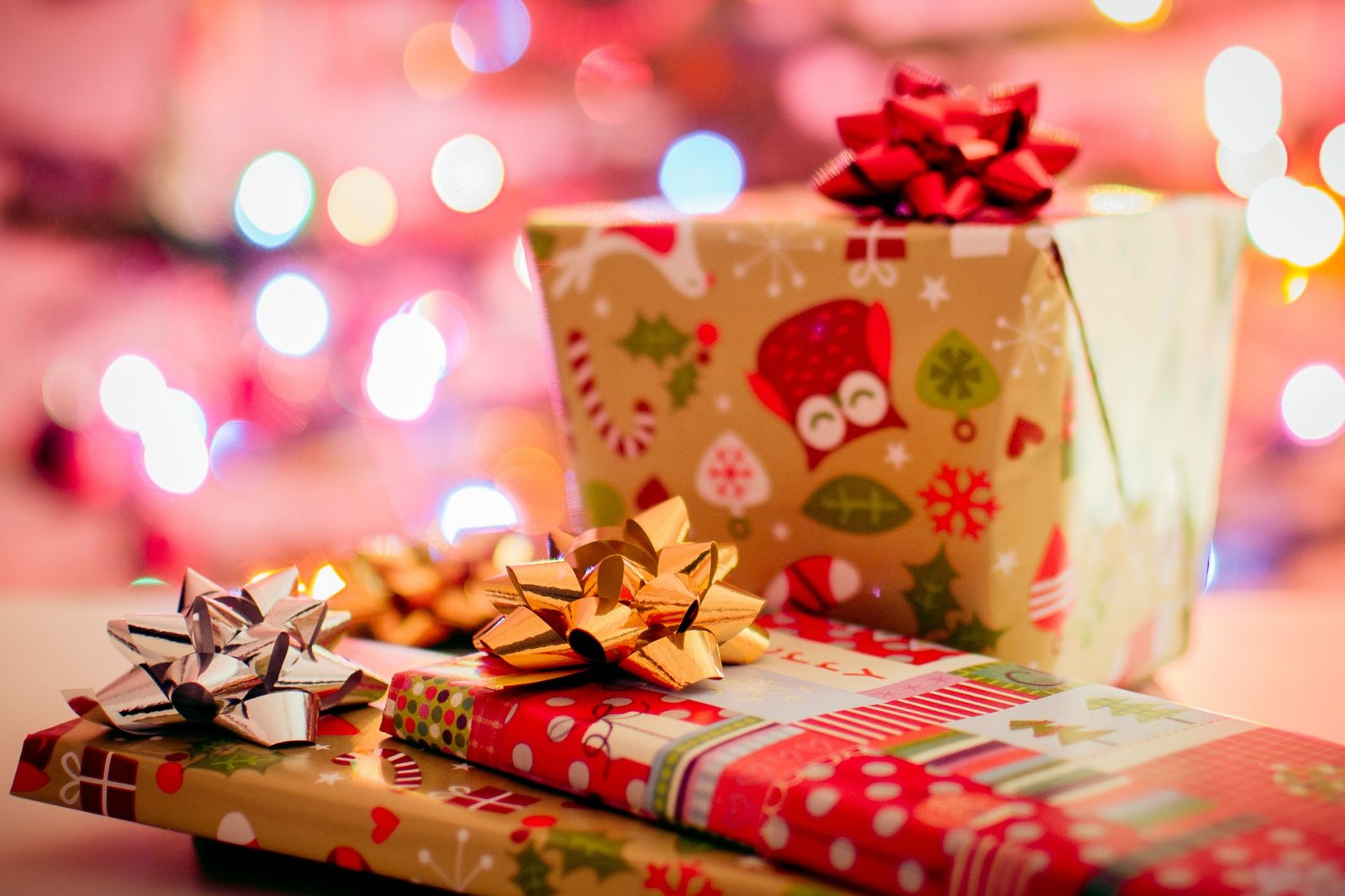 Gifts. When you are invited into the house for a holiday dinner, a good gift from a guest would be wine, scotch or champagne. Flowers as a token of appreciation can be sent before or after visiting guests. It is always worth bringing a gift for the children, if there are any.
Brazilians are heavily influenced by Western culture, so classic themed gifts popular in the U.S., for example, will resonate with locals as well.
Traditions. Many of Brazil's Christmas traditions have their origins in Portugal, as Portugal practically ruled Brazil for many years.
Christmas plays called "Os Pastores" ("The Shepherds") are very popular here, and similar plays are staged in Mexico as well. Brazilian versions of Christmas plays, however, traditionally have a shepherdess and a woman who tries to steal the baby Jesus.
Most people, especially Catholics, go to Christmas services. In general, many Christmas customs are similar to those in the United States, although in Brazil Christmas comes in the summer when it is very hot. So on Christmas Eve, many people just go to the beach.
CHINA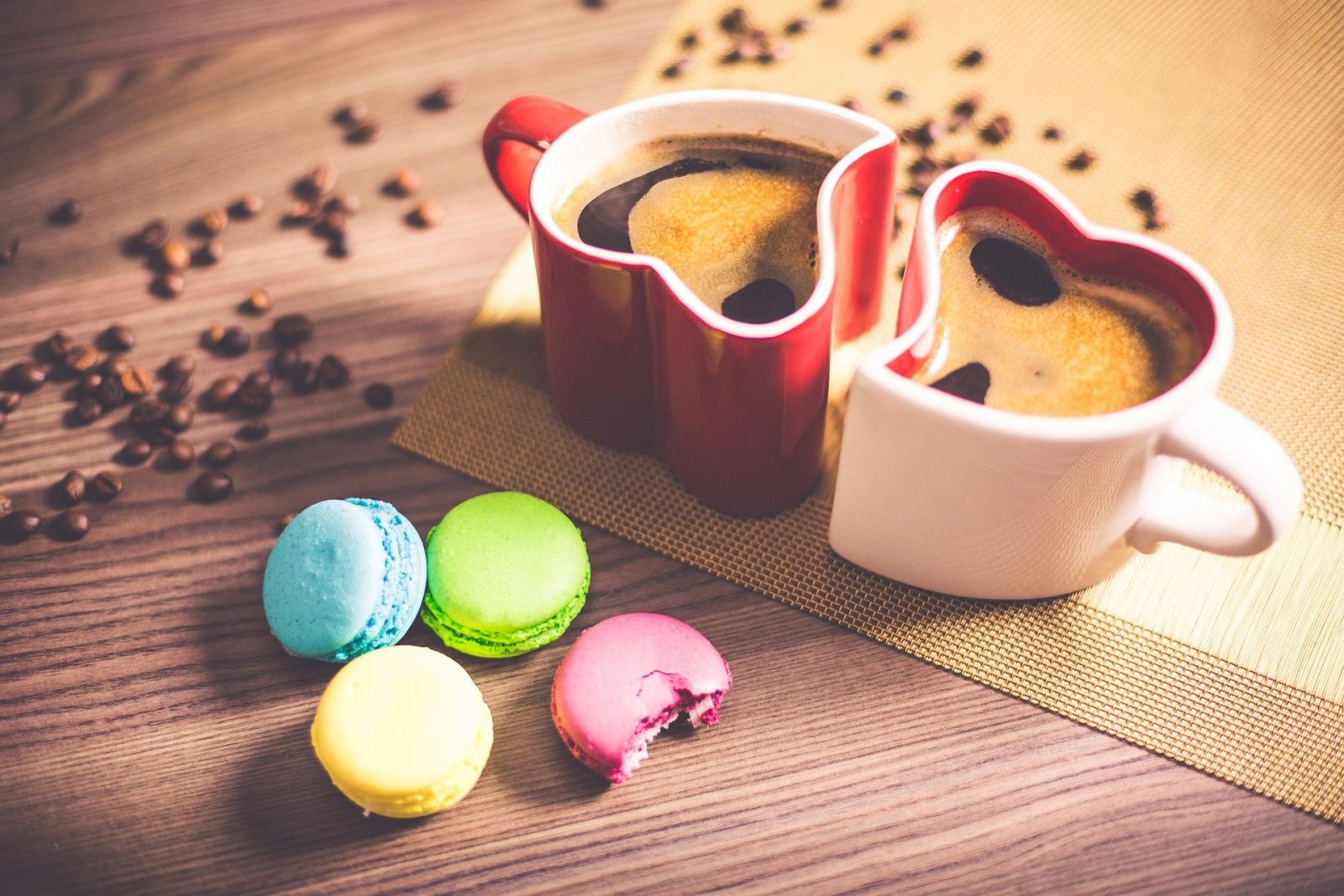 Gifts. A tradition that is becoming increasingly popular in China is giving an apple as a gift on Christmas Eve. Many stores sell apples wrapped in colored paper for sale. People give apples on Christmas Eve because Christmas Eve is called "Ping'an Ye" (平安夜) in Chinese, which means peaceful or quiet evening, which can also be translated from the title of the Christian Christmas hymn "Silent Night." The word for apple among the Chinese is "píngguǒ" (苹果), which sounds the same as the word for peace.
Chinese culture is based on respect and the importance of human relationships, and giving a gift is an important way of maintaining and strengthening those bonds. Along with meals, meetings and compliments, "physical" gifts can be an important part of building relationships with colleagues, loved ones or friends.
When giving gifts in China, it is important to think about its symbolism and importance to a particular person. Specific gifts are almost always appreciated – whether it's something that can only be found in a certain part of China or in a completely different country. An intriguing gift that can't be found in the local store is sure to please!
Very often the Chinese give "paired" gifts that symbolize happiness and good luck: paired candlesticks, two tea cups, plaids, etc. Chinese businessmen, by the way, respect cigars and wine as Christmas gifts.
Traditions and social quirks should also be considered when looking for a gift. For example, green hats are given to husbands who have been caught cheating, and watches should generally be avoided as gifts because the Chinese word for watch is closely associated with the word death.
Traditions. In China, only about 1% of the population is Christian, so most people know very little about Christmas. Because of this, Christmas is often celebrated only in large cities, where big beautiful Christmas trees are put up and streets and department stores are decorated with festive lights.
JAPAN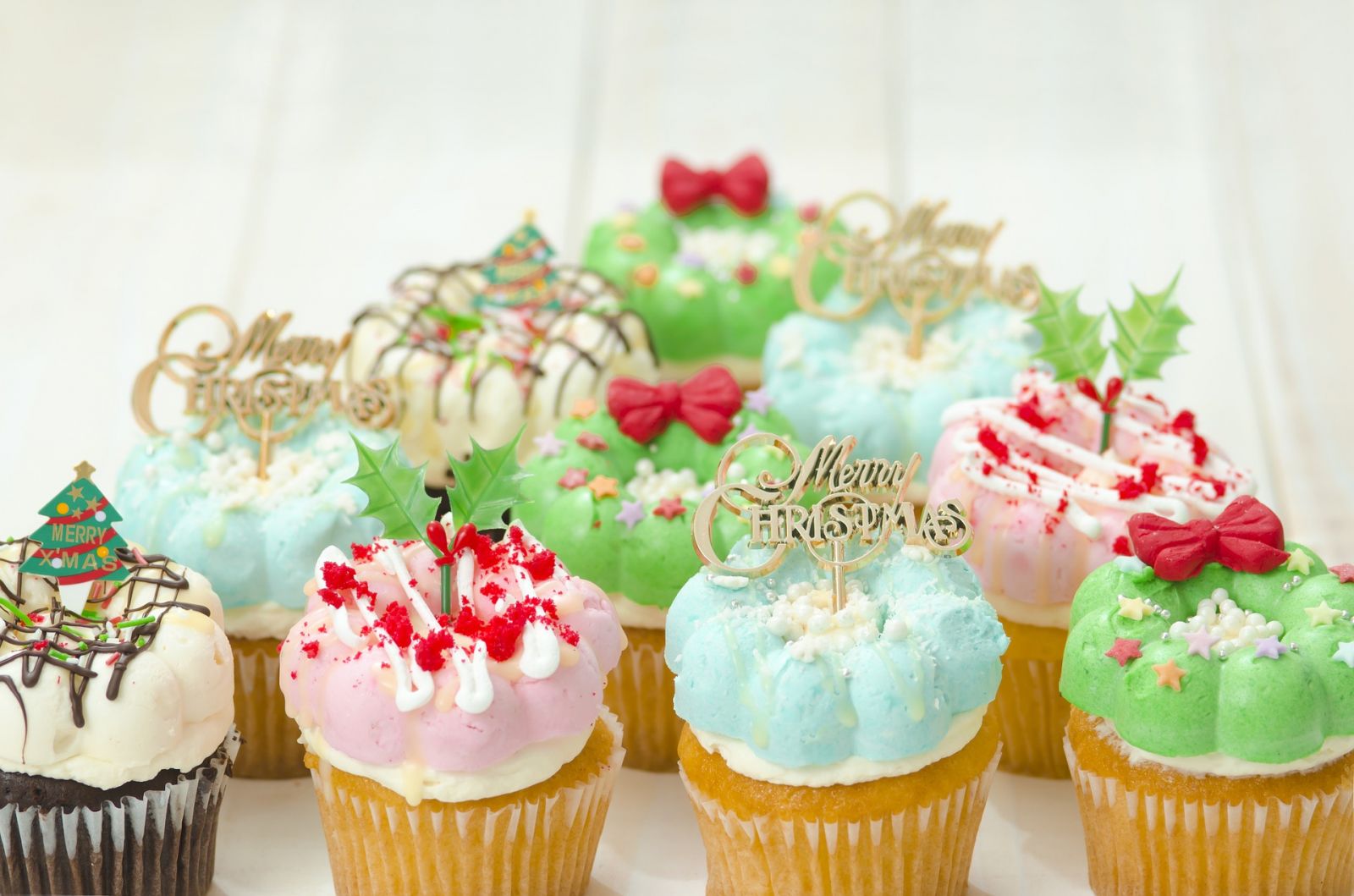 Gifts. Strongly decorated, designer or original gifts are not revered in Japan. They are devoted to the centuries-old traditions and customs, that is why the gifts which were presented 10-20 years ago are still actual. Grocery or cosmetic sets will come in handy for almost any occasion. However, in recent years, young people prefer to give and receive new electronics and appliances, gadgets, etc.
And along with all of this you can still (oh horror! – for a European, of course) present a specially produced for the winter holiday. fizzy sake – a substitute for champagne.
Tradition. The widespread celebration of Christmas in Japan began only a few decades ago. The day is still not considered a religious holiday, as there are not many Christians in Japan. Over time, however, several holiday customs that came from the United States, such as sending and receiving Christmas cards and gifts, have become popular here.
In Japan, Christmas is associated with a moment of "spreading happiness. Christmas Eve is often celebrated larger and more opulent than Christmas itself. Christmas Eve is considered a romantic day when couples spend time together and exchange gifts. In many ways, it resembles Valentine's Day celebrations in Britain and the United States. Young couples go for a walk to see the Christmas lights, or for a romantic dinner at a restaurant.