Hotels in Belgium
Enter your dates and choose from 12,591 hotels and other accommodation options!
Some lodging options in this destination offer free lodging or substantial discounts to make it easier for guests coming from the Ukraine to find safe lodging (you must show identification upon check-in).
Check information about travel restrictions. Only travel for a specific purpose may be permitted, in particular travel for tourism purposes may be prohibited. Read more
Best cities to visit in Belgium
Find hotels in Belgium's most popular cities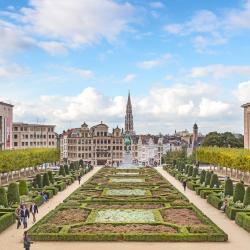 Brussels
City Walks, Chocolates, Beer
204 hotels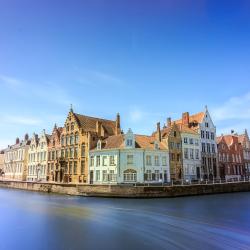 Bruges
Old Town, Architecture, Walks around town
95 hotels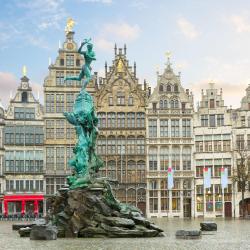 Antwerp
Shopping, Old Town, City Walks
71 hotels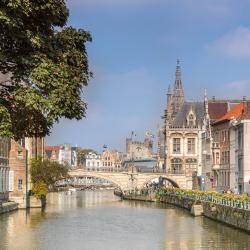 Old Town, Architecture, Walks around town
43 hotels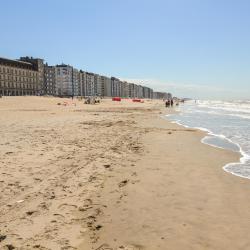 Ostend
Beach Walks, Shopping, Seaside
38 hotels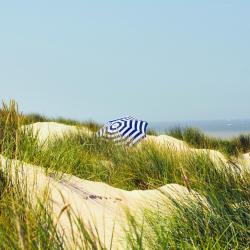 DeHaan
Walking on the Beach, Tranquility, Seaside
27 hotels
Town Walks, Old Town, Restaurants
26 hotels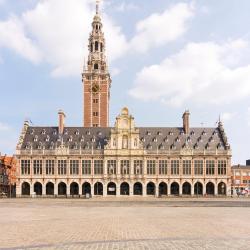 Leuven
Old Town, Atmosphere, Architecture
28 hotels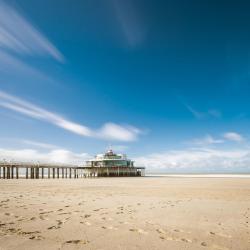 Blankenberghe
Walks on the beach, Seaside, Walks
30 hotels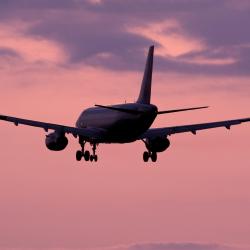 Digem
Business, Convenient Public Transport, Economical vacation
11 hotels
Hotels in Belgium's Most Popular Regions
Explore Belgium when you travel to its many regions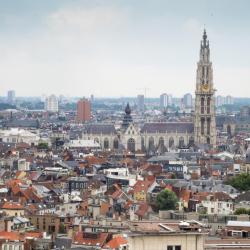 Antwerp
140 hotels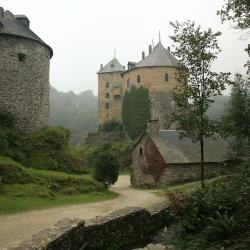 133 hotels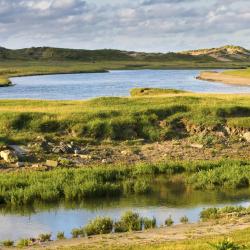 West Flanders
368 hotels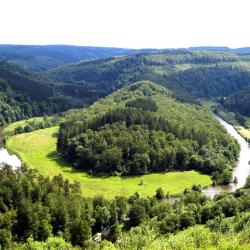 Belgian Ardennes
215 hotels
Hotels in Belgium near popular attractions
Find a place of interest and stay close to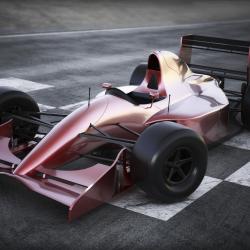 Spa-Francorchamps Raceway, Francorchamps
5 hotels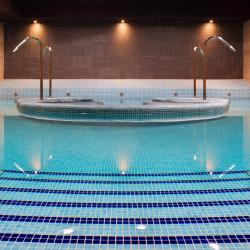 Thermes de Spa, Spa
8 hotels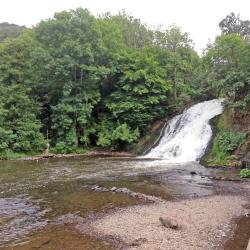 Koo Falls, Stavlo
3 hotels
Renaat Braem House, Antwerp
3 hotels
World of Plants Observatory, Liège
Cocoa and Chocolate Museum, Brussels
116 hotels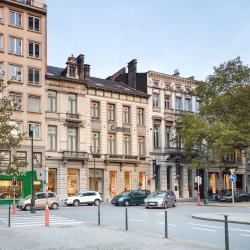 Avenue Louise, Brussels
46 hotels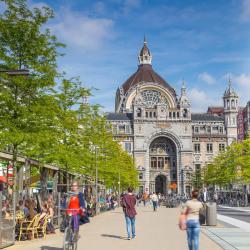 Rue de Caiserlay, Antwerp
48 hotels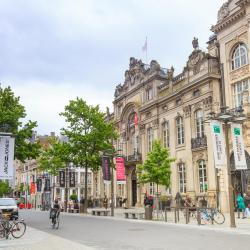 Rue Meir, Antwerp
49 hotels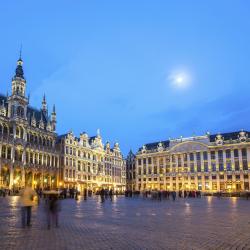 Grand Place, Brussels
119 hotels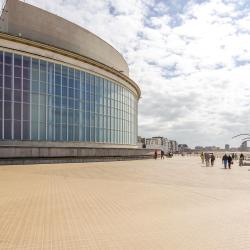 Kursaal Casino, Ostend
30 hotels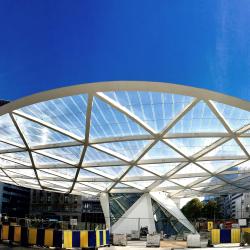 Place Rogier, Brussels
78 hotels
Best Hotels in Belgium
Stay at one of these popular hotels in Belgium with high ratings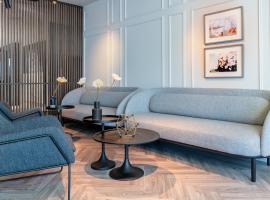 Pillows City Hotel Brussels Centre
Hotel in the Brussels-Centre district, Brussels
The Pillows City Hotel Brussels Centre is a 4-star hotel located in the center of Brussels, just 100 metres from Brussels Central Station and Saint Michael and Gudule Cathedral. Exceptionally polite and friendly staff, delicious breakfast and dinner and very good location.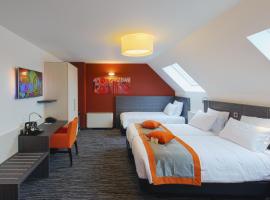 Orange Hotel La Louvière
Hotel in La Louvière
Offering an à la carte restaurant and a bar, Orange Hotel La Louvière is located in La Louvière within a 5-minute drive from the nearest E19/E42 Motorway Exit. Excellent new and clean hotel. The staff is very friendly and good English. The restaurant is open from 6:30pm and the breakfast is varied. The hotel is right on the highway, but the room is very quiet. I stayed at the hotel and it is extremely well looked after.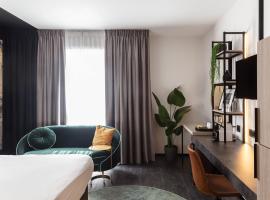 Ariane Hotel.
The family-run Hotel Ariane is a 7-minute walk from the historic center of Ypres, the Menen Gate and the Museum "In the Fields of Flanders". The rooms are decorated in a modern style. Sophie at reception was outstanding. My friend had developed an abcess in a tooth and her face was swollen and in she was in pain. Sophie managed to locate and make an immediate appointment with a dentist nearby. This visit to the dentist ensured pain relief and antibiotics were prescribed. Sophie also offered suggestions of visitis to local sites etc. EXTREMELY helpful. In Sophie you have a great asset Breakfast staff too were attentive and very helpful.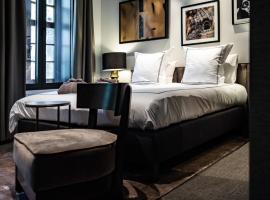 Boutiquehotel 't Fraeyhuis
Hotel in the Historic Centre, Bruges
Boutiquehotel 't Fraeyhuis is located in Bruges, a few steps from Lake Minnewater, and features a garden. It features a bar and a restaurant. Private parking is possible on site. Stunning, everything about Fraeyhuis is perfect.
Grand Hotel Casselbergh Brugge
Hotel in the Historic Centre, Bruges
The Grand Hotel Casselbergh Brugge, which combines historic architecture with modern facilities, is located in Bruges, 270 metres from the Grote Markt. One of the best hotels I've ever stayed at. Great location and beautifully decorated room.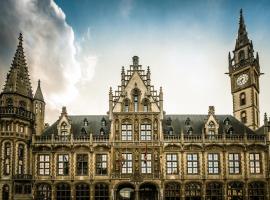 1898 The Post
Hotel in Old Town, Ghent
The 1898 The Post is a boutique hotel in a famous historical building in the heart of Ghent. It was formerly the post office. the best hotel! everything is thought out to the last detail: from the aroma in the room to the delicious breakfast! perfect, most stylish interior!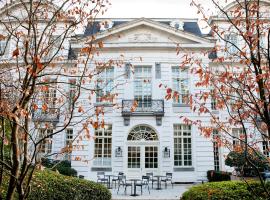 Pillows Grand Boutique Hotel Reylof Ghent
Hotel in the Elisabethbegijnhof-Papegaai district, Ghent
The rooms and common areas of the Pillows Grand Boutique Hotel Reylof Ghent were renovated in October 2018. The hotel is located in Ghent, 500 meters from the historic city center. Simply the perfect hotel. So much attention to detail. The nicest hotel I have experienced.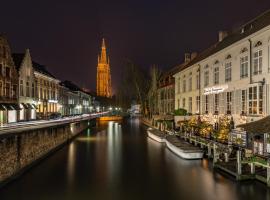 Hotel De Orangerie – Small Luxury Hotels of the World
Hotel in the Historic Centre, Bruges
Housed in a former 15th-century monastery on the banks of the picturesque Deiver Canal, Hotel De Orangerie offers spacious rooms just 250 meters from the market square and the Bruges Bell Tower. Great hotel with 20 rooms, wonderful breakfast and wonderful staff, way to go!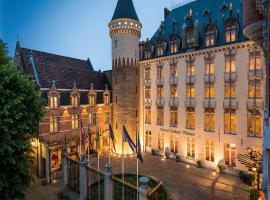 Dukes' Palace Brugge
Hotel in the Historic Centre, Bruges
This 5-star luxury hotel is located in Bruges, in a unique 15th-century building, the former residence of the Dukes. The square of Markt is just 280 meters away. Great hotel , very clean and good location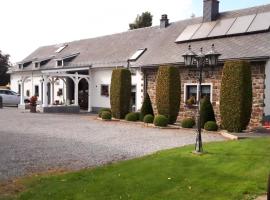 Hotel Eifelland
Hotel in Bütgenbach
The Hotel Eifelland is located near the main market square in the charming center of Bütgenbach. It was a short but wonderful stay at hotel. You can drink prosseco or bier at nice garden from self service fridge. Personal is a friendly and helpfull. it is a very good hotel for stoneman finishers.