Tours in Morocco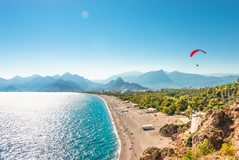 Last minute and special prices to Morocco from Moscow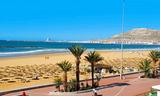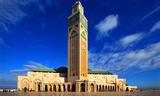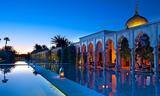 Cheapest tours in Morocco in 2022
Prices per person for double occupancy. We've selected the cheapest tours for each month. Follow this link and choose a hotel for your dates.
September
October
November
December
for 3 days
23 751 р.
23 718 р.
–
–
for 7 days
33 667 р.
35 677 р.
94 537 р.
–
for 11 days
42 612 р.
45 191 р.
49 312 р.
–
for 14 days
40 903 р.
42 243 р.
151 018 р.
–
Selecting tours by hotels
Hotels which our tourists choose most often for their journeys.
Morocco: a country out of an oriental fairy tale
Morocco is a real oriental fairy tale as every tourist imagines it, but it is not without surprises. This country has a mixture of everything: the ancient Arabian traditions and Western innovations, the tumult of the Atlantic, the hot Sahara with Martian landscapes and warm waters of the Mediterranean Sea. Lasting tours to Morocco from Moscow are not in such high demand among domestic tourists, as in the more obvious destinations, but the opportunity to share a fabulous journey through the bustling markets, beaches and mosques for two or the whole family you are unlikely to refuse. Behind every facade of the five-star hotel is likely to hide a colorful temple, and instead of the faceless shopping centers and SPA-salons are waiting for you a bouquet of aromas of spices, bright colors of oriental fabrics and beautiful landscapes.
How much does a tour to Morocco cost?
The average annual tour price to Morocco from Moscow is as changeable as the climate in these parts: it depends on many factors, ranging from the season and ending with your wishes – to buy an "all inclusive" tour with a flight in 2022, as in other years, will be more expensive than make do with more modest accommodation options and meals, like half board. Don't be surprised if you find it difficult to find bargains on sale from April through October. This time of year is considered the high season, as the Atlantic Ocean water reaches the perfect temperature for a beach vacation. Be prepared for a very conditional stardom hotels: five-star hotel may not differ in terms of conditions from the "three", but it will almost certainly be on the first line from the sea.
I want last minute tours to Morocco!
Tours in Morocco – prices in 2022
Prices for 2 (two) adults
Get the most up-to-date information about the cost of tours to Morocco you can, using a convenient search form.
Hospitable Kingdom of Morocco pleases tourists all year round. Everyone can find something for themselves here. The 3.5 thousand kilometers of beautiful beaches, relaxing by the Mediterranean Sea and surfing in the Atlantic Ocean, golden sunsets, green golf courses, bustling markets with pockets of spices and treasures, the silent snowy slopes of the Atlas Mountains, the Sahara dunes teeming with scorpions, luxury hotels – palaces with thalassotherapy centers, exotic gardens, casinos and trendy clubs . The mysterious Maghreb truly has a thousand faces.
The narrow streets of the medinas are painted either terracotta earth or sky blue, hung with motley carpets, decorated with tracery arches and fanciful doors. All this just begs for postcards to be sent immediately to the family. Morocco has inspired famous filmmakers and photographers. It stole the heart of Yves Saint Laurent, who created in Marrakech and bought the garden of the French artist Jacques Majorelle, where he loved to relax. An encounter with the land of contrasts in northwest Africa is always incredible and unforgettable. Here one believes in magic and divine order, eats chicken with honey while drinking ravenously sweet mint tea and fine wine, learns elegant French and Berber gibberish, dodges mopeds rushing at you and keeps an eye on your camera and wallet. But the most amazing thing is the opportunity to become, at least for a while, part of a magical ancient fairy tale.
Such chic beaches, as in Agadir, must be found in the world. The beaches are wide and silky soft sandy, stretching for 10km. Here, you can not only sunbathe, but also play soccer. Coastal hotels have their own part of the beach, with umbrellas and sun loungers. The little-known beach of Lezgira with amazing cliffs, reminiscent of the Martian landscape, is 120 km south of the island.
It is worth a visit to Marrakech. And from there you can go to the beautiful Atlas Mountains, to the valley of the Urica, to the waterfall of Ouzoud. A trip to the Imperial Cities offers a series of discoveries and emotions.
Nightlife in Agadir, as in any resort town, of course, boils on the waterfront. There are cafes, restaurants, and clubs. A true city of nightlife is Marrakech. Under the stars, your most exciting adventures just begin. Snake charmers, fakirs and fortune tellers come out on Jemaa el Fna Square and night discos open. The antique metropolis of Casablanca is ready to offer even more places for nightlife.
What treasures to bring from Morocco? Babushi, the traditional pointed toe slippers in all shades of the rainbow. Bright ceramics for the kitchen: plates, dishes, cups. Hand-painted glass tea glasses and green Moroccan tea with mint. Jewelry made of antique silver and colored ethnic beads. Leather goods – from a lady's clutch to a corset or an armchair. Clay pottery for stewing meat – tajin. Striped spoons of Tuareg tribe. Inlaid wooden furniture. Beautiful lamps, lanterns and antiques. Argan oil and spices, including saffron.
How to choose and buy a tour to Morocco
Aggregator of tours Onlinetours will simplify the search for a trip to Morocco, and will help you not only to calculate the optimal cost of the trip online, but also to find a cheaper offer than the average travel agencies and operators. To find the best option for yourself on our official site, and at the same time save money, we recommend sorting all Moroccan tours in ascending order of price, so as not to miss the most economical solutions. In the system you need to set your budget for the planned trip, specifying its dates and the number of vacationers. It is also advisable to read the annual price trend beforehand, so you do not take a flight from Russia in peak high season.
In addition, looking for the best price package to Morocco from Moscow, do not forget to view the current 2022 information about last minute tours from all tour operators – so you can book a place in the best hotels on the Atlantic coast and save just because of your spontaneous decision to go and express-picking up your suitcases. Have a great vacation!
The price level depends on the season, right now the cheapest tour to Morocco for two people from Moscow for 7 nights at the hotel HV1/HV2 costs 58 826 rubles. You can buy tours to Morocco as follows: buy online or pay cash in office (Moscow, m Baumanskaya).
Rest in Morocco: what you need to know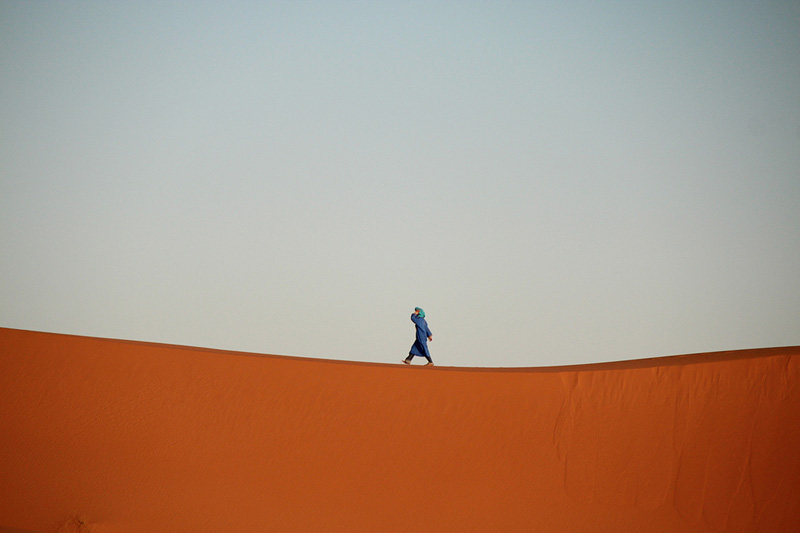 Where better to rest in Morocco and how much it costs? Prices in 2022 for tours, hotels, food, entertainment. Beach vacation. Reviews and tips from seasoned tourists.
Morocco is an amazing country. There is a lot to see here: sandy beaches, cedar and citrus bushes at the foot of the mountains, waterfalls, gorges, desert. This natural splendor together with the buildings of the Eastern and colonial architecture is very impressive. An important factor that attracts tourists on holiday is its exoticism and at the same time affordability, because the prices in Morocco are not too high.
Morocco receives tourists from Russia, but direct flights are suspended. See the list of open countries. For convenience, we give pre-dedicated prices for travel and flights. Information about visas and flights may not be up to date now, please check with official resources.
and Travelata – bargain tours – cheap tickets
Content:
Tourist reviews of holidays in Morocco
According to tourist reviews, holidays in Morocco are interesting, although not always safe, especially for women traveling without men. The most popular resorts in the country are Agadir, Essaouira and Casablanca. Vacationers go on excursions, surfing, playing golf and tennis, sunbathing and swimming on the beach.
Morocco's best beach holidays in 2022 are in the "white" city of Agadir and bohemian Essaouira. It has everything for a serene beach holiday: hotels, restaurants, stores and entertainment venues. Essaouira is an ancient city and cultural center of the country with narrow streets, colorful oriental market and lots of shops. There are often festivals and international exhibitions, on vacation flock all the creative elite of Morocco and some European countries.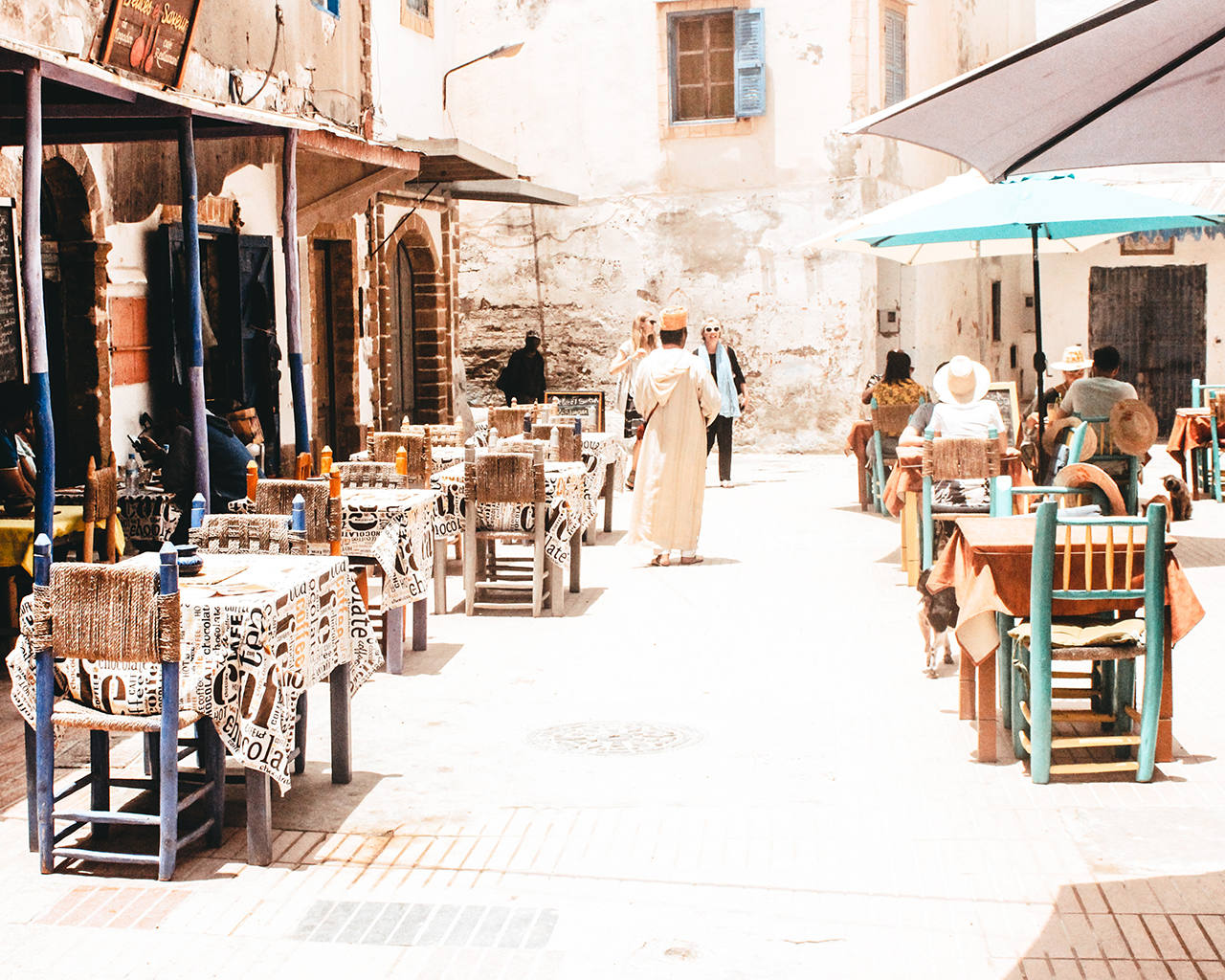 Street tables in Essaouira (Photo: unsplash.com / @louishansel)
Casablanca has well-appointed white sand beaches and ancient architectural structures, the most famous of which is the Hassan II mosque. There is not much vegetation in the city, which is not surprising, given the geographical position of the country.
Marrakech is a major city and the former capital of Morocco. Tourists go here for excursions, there is no sea and no beaches. The main attractions – the Koutoubia mosque of the 12th century with a luxurious garden and the famous Djema el-Fna square. Every evening on the square shows with magicians, snake charmers and nimble traders begin. The square is always crowded, and it is easy for a tourist to become a victim of pickpockets.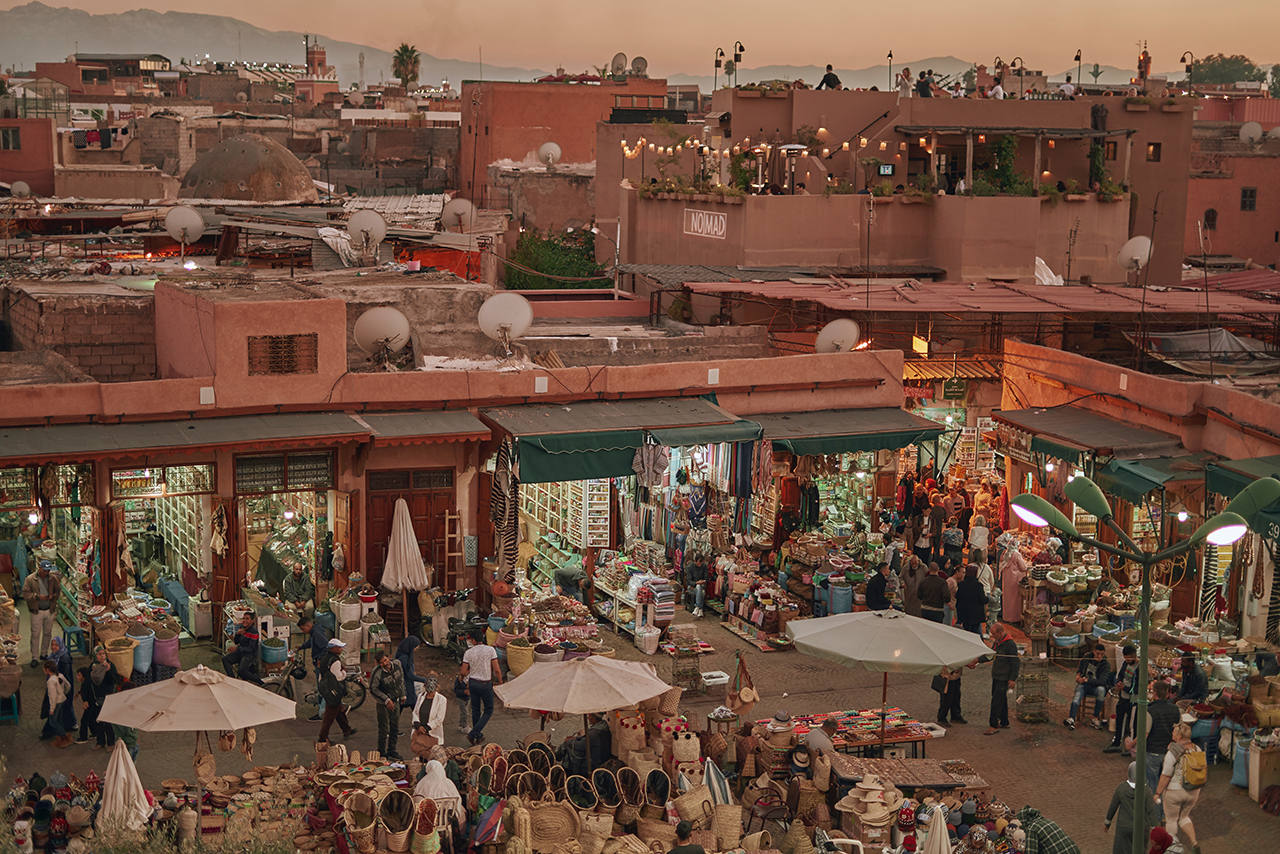 Marrakech market (Photo: unsplash.com / @max_libertine)
According to reviews of tourists, the disadvantages of vacationing in Morocco are the cool water in the ocean and hotels, which do not meet the criteria of stardom. Even in July and August with a heat of +40 ° C, the water can be invigorating, and the coast of the warmer Mediterranean Sea in Morocco is most often precipitous.
Another drawback – there are problems with communication. The local population practically does not know English, you need to know French or Arabic. Good French is spoken here, even by young children. Before the trip is advised to learn basic words in Arabic and French (at least the numbers – it helped us a lot), especially in Arabic – the locals are very happy when you say hello, goodbye or say "thank you" in their language ("shukran" – "thank you" in Arabic). It also helps to have a phrase book.
Women often complain about being molested by locals and do not recommend going to Morocco unaccompanied.
In our opinion, the population of northern Morocco is different from southern Morocco: the north is more developed, tourists are used to and not as warmly treated as in small towns and villages in the south.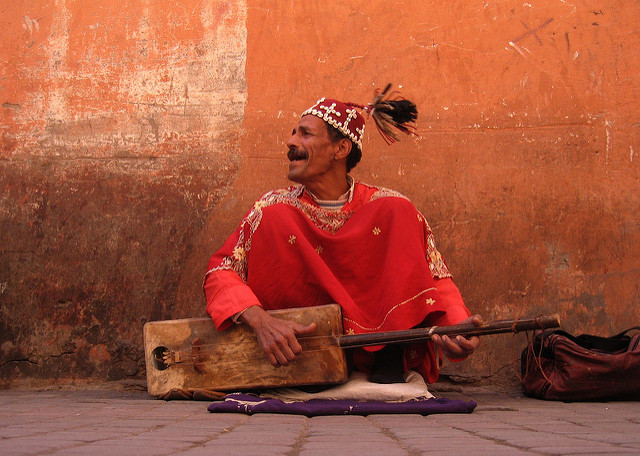 (Photo: Ahron de Leeuw / flickr.com / CC BY 2.0 license)
Beach vacations in Morocco
The beaches in Morocco are sandy and wide and are cleaned daily. The main resorts are on the Atlantic coast, the Mediterranean coast is less popular because of the high shores, although the water is warmer there. Most beaches are municipal.
It is believed that the best beach holiday in Morocco is in Agadir – there are excellent beaches with white sand. They are very clean and are regularly patrolled by the police. In Agadir, the shallow water – up to 30 meters from the shore, which is convenient when vacationing with little ones. Not far from the resort in a suburban village is another beach Tagazud – no hotels there, but umbrellas and sun loungers are available.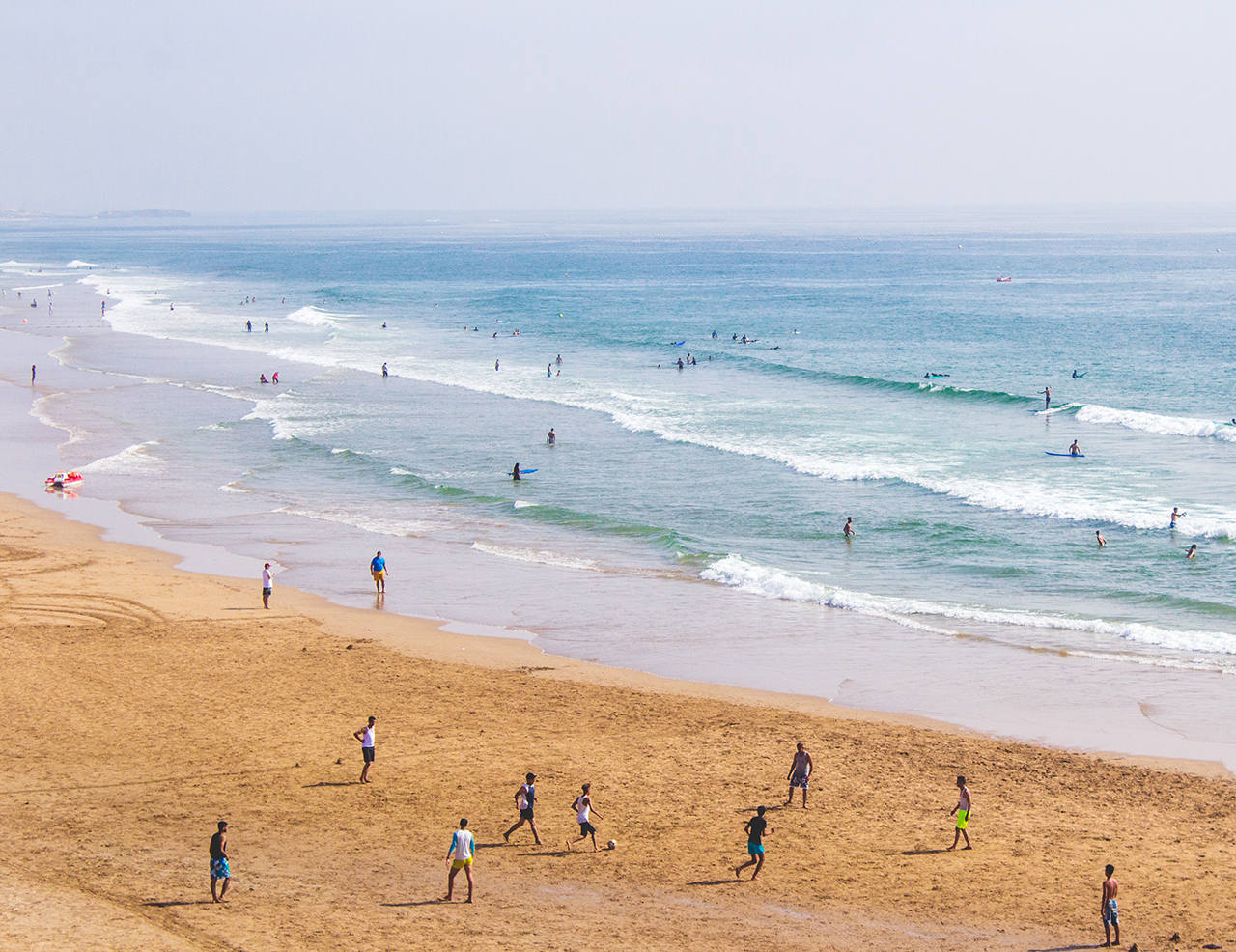 Taghazout Beach in Agadir (Photo: unsplash.com / @louishansel)
In the southwest of Morocco stretches the country's most famous beach, Legzira, surrounded by brick-colored cliffs. You can get there on your own or as part of a tour group. The place is very picturesque, the beach is almost deserted. The best time to visit – at sunset and in cloudy weather, when the fog falls and the waves rise. It is interesting there at low tide – the coral reefs are exposed. Legzira is popular with surfers because of the strong waves, but it is not always comfortable to swim here. Recommended to visit this place until the hotels on the shore and few tourists.
Surfers also like Essaouira because the wind often blows and the waves are high. The bottom is shallow, the water is shallow and the tides are strong. In Casablanca, the beaches are mostly artificial, the ocean often swells, so most hotels have swimming pools.
Not a bad beach holiday in Morocco in 2022 can be found in Assila – another cultural center of Morocco. Various music festivals are held here. The beach is long and wide, with golden sand. The bottom is also gentle, but the ocean is cool.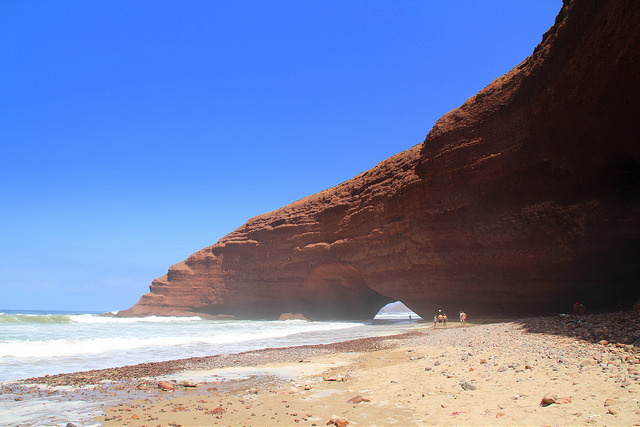 (Photo: Singa Hitam / flickr.com / CC BY 2.0 license)
Cultural and sightseeing holidays in Morocco
Excursion holidays in Morocco are well developed – almost every hotel has a counter with offers. There are not many boat trips, and tourists are often taken by bus. The most popular tours are to waterfalls, two-day tour to the Sahara Desert and sightseeing tours to the cities of Marrakech, Casablanca, Essaouira. Interesting tours cost about 2 thousand rubles and last a few hours, one-day tours are already 3-4 thousand rubles.
Reviews about the tours in Morocco are different. Some tourists were disappointed by the trip to the Sahara: the desert is just beginning, and there are no high dunes with sticky sand. However, the lack of excitement is compensated by camel rides and a hot dinner with overnight stay in real Berber dwellings.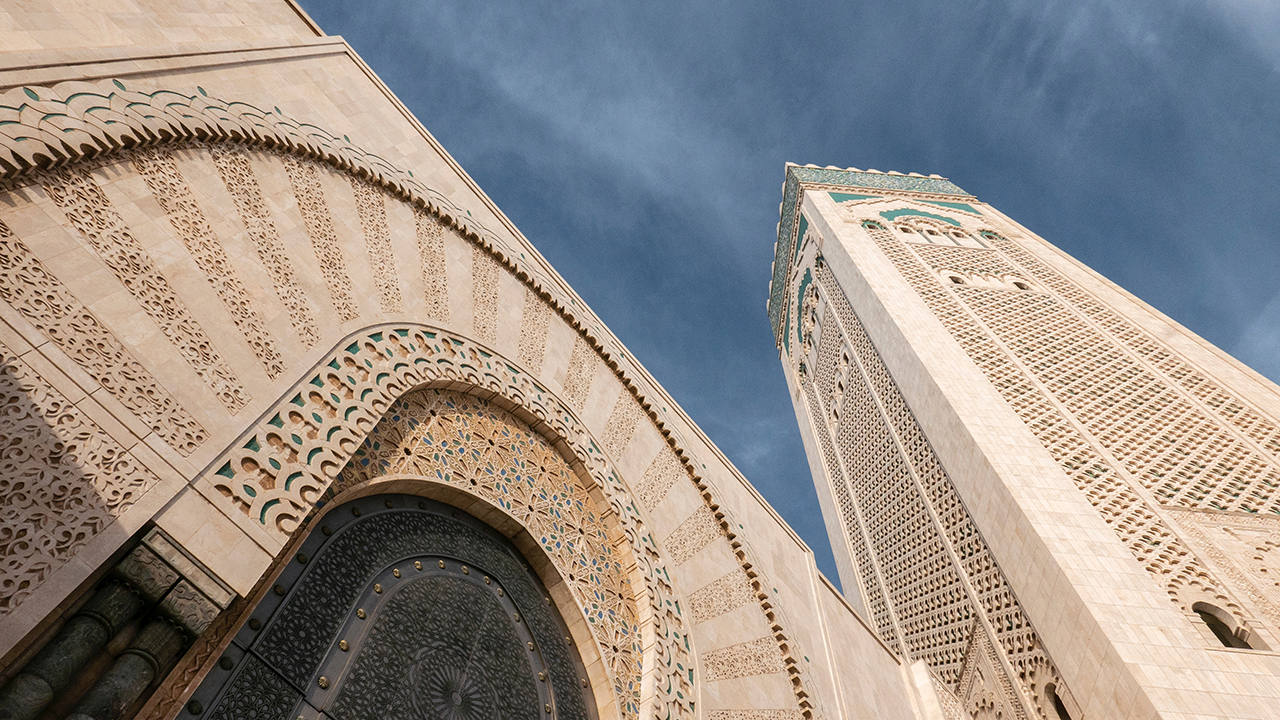 The Great Mosque of Hassan II in Casablanca is the largest mosque in Morocco and one of the largest in the world (Photo: unsplash.com / @fabiosbruun)
Holidays with children in Morocco: worth the trip
Hotel question in Morocco is a separate issue – favorite of our compatriots "all inclusive" system is not common in the country, and here it is difficult to find a hotel with children's animation and special food. Instead of entertainment – beaches and water parks, fairytale town in Casablanca and the zoo in Agadir. It is desirable to find a hotel with a children's pool, because the water in the ocean is often cold, besides the wave often rises.
Nutrition – a sore point for parents. Holidays with children in Morocco is complicated by the fact that the local chefs put spices in the dish, and the children refuse to eat, feeling the unfamiliar taste. In Marrakech, Casablanca, Agadir, there are special cafes for children, but they are not so many, so parents are better to rely on the integrity of the cooks and ask them not to use spices, or order a child's vegetable stew, chicken and other harmless dishes without pretensions to the exotic.
As for excursions, the mountainous landscape will make them very tedious. Trips along the serpentine, slides and hills, steps – all this is not for young children. Parents will have to carry them in their arms (in kangaroos) or refuse to travel around the country at all.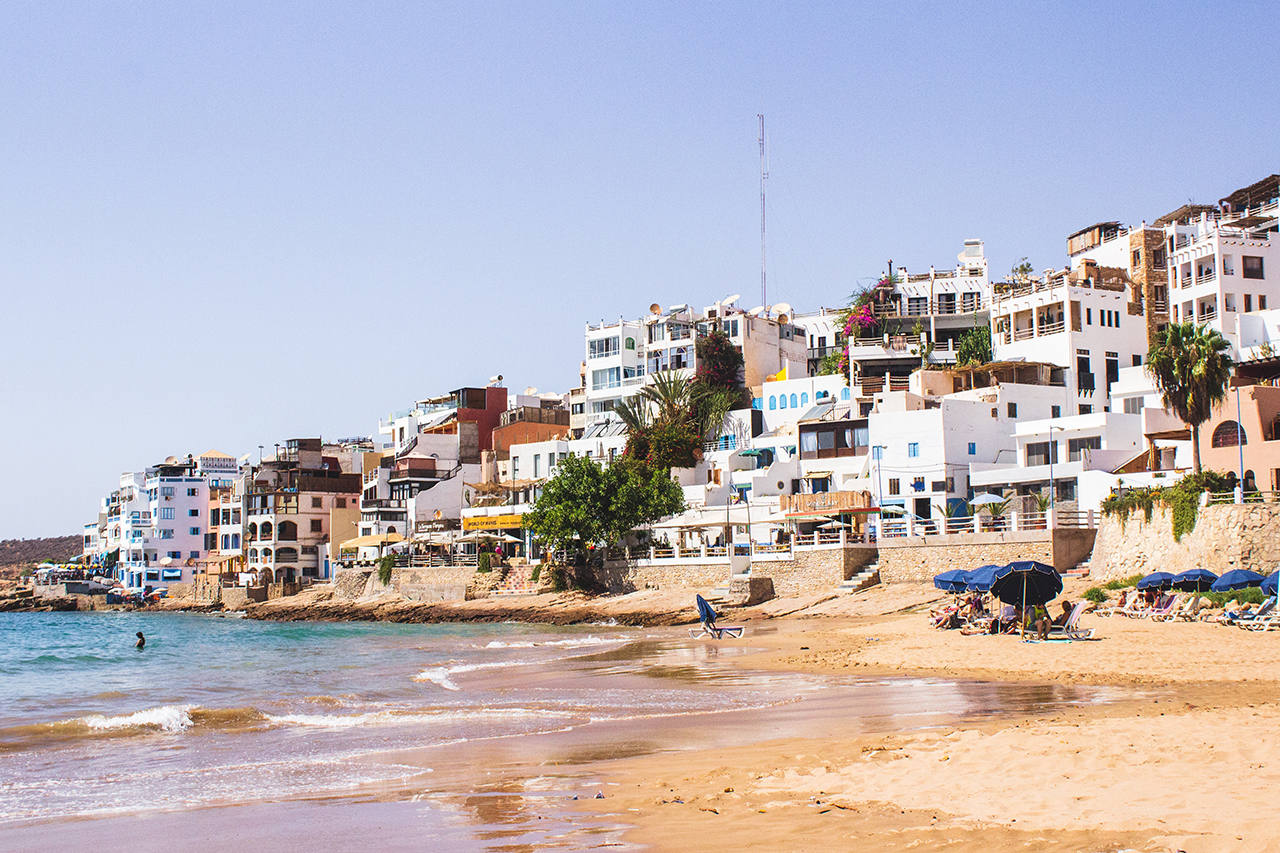 Taghazout Beach in Agadir (Photo: unsplash.com / @louishansel)
Reviews of prices in Morocco in 2022
In general, hotel prices in Morocco in the summer of 2022 are reasonable. Consider hotels in Agadir – that's where the bulk of tourists stay. Accommodation in 5* hotels by the beach in Agadir will cost from $ 66 per night for two people, in a 4 * hotel – from $ 62, a three-star – from $ 20. Hotels some distance from the beach are cheaper. We recommend searching and booking hotels on Roomguru, where you will find the best deals and the search engine finds the best prices.
If you do not order full board at the hotel, you can have lunch or dinner at a cafe. Prices range from $9 to $15 for lunch (at the local eateries, prices are much lower). Going to a nightclub is expensive: you have to pay at least $45 for a nightclub entrance plus drinks. At the market you can buy fresh fruit, vegetables and fish cheaply.
The most budget entertainment available – riding camels, quad bikes and trips to the desert – about $ 8-10, to play golf or tennis – about $ 18 per hour. Inexpensive wellness treatments at a spa: a two-hour session will cost $15.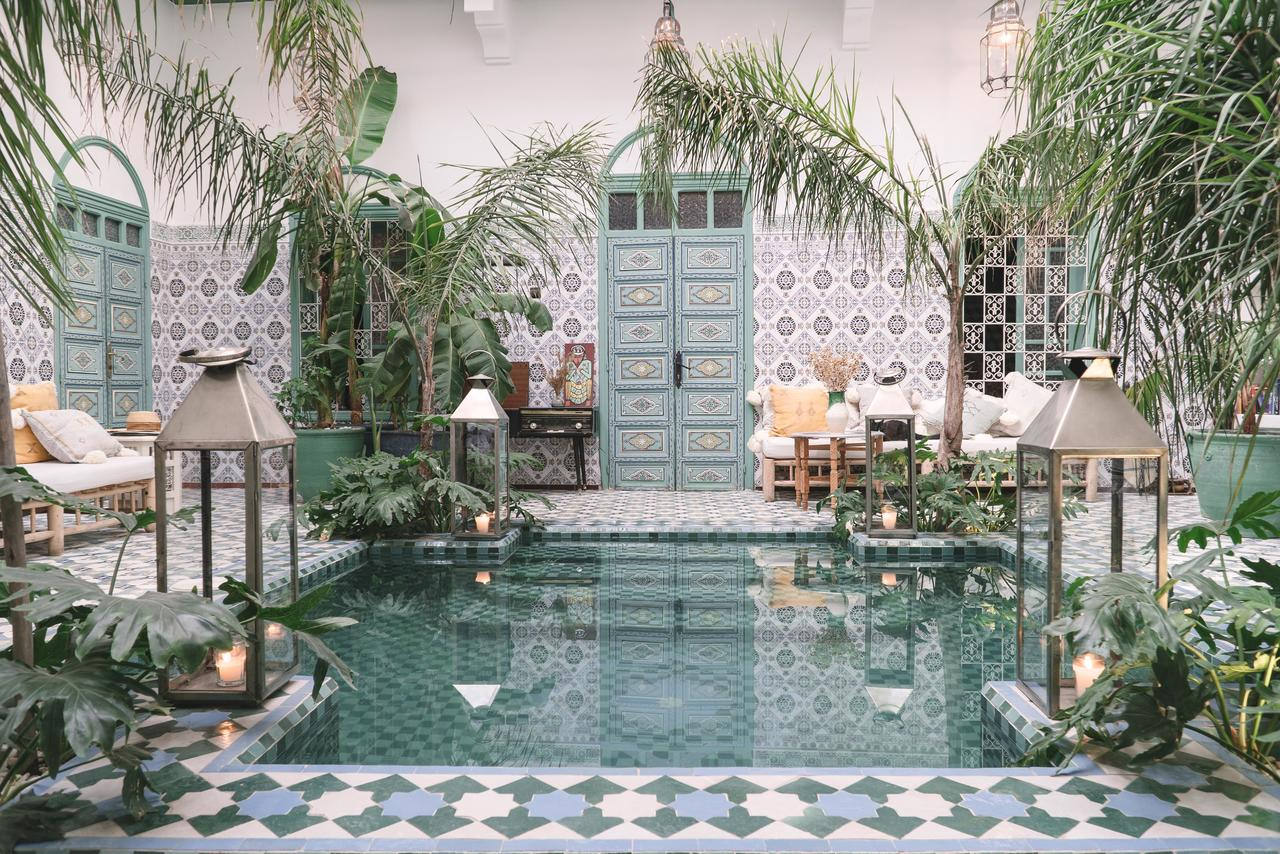 Authentic Riad Be Marrakech in Marrakech.
Morocco tour prices in 2022
All tours are usually offered in Agadir – it is there where most resort hotels are concentrated and tourist infrastructure is developed. Holidays in Morocco on an "all inclusive" in the summer of 2022 costs from 170 thousand rubles for two (departing from Moscow, hotel 5 *, 7 nights). Staying at an all-inclusive 4* hotel will cost from 100 thousand rubles for two. There are no "three brothers" with all inclusive, but it is possible to buy tours with full board from 90 thousand rubles.
Prices for tours in Morocco without meals are much lower – the rest costs from 80 thousand rubles. And you're advised to look for cheap tours on the Travelata and Level.Travel services – they compare the proposals of 120 tour operators, and are able to find the best option. You can buy tours online, which is very convenient.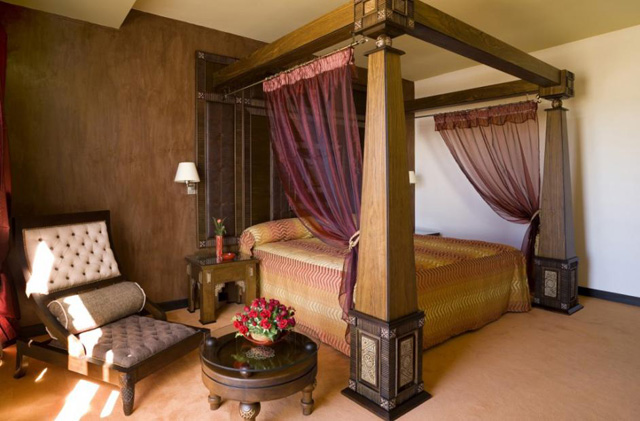 When to go on vacation in Morocco
The holiday season in Morocco lasts from late May to October . In June, there are a lot of locals on the beaches, and for swimming it is warmest in July and September. Daytime +32 ° C and above, the water +24 ° C. Holidays at sea in Morocco in August and September are comfortable – it was in these months we traveled around the country.
Excursions are better rescheduled for October-November or March-April, when the air temperature is +23 ° C, and the ocean is cool for swimming.
Winter in Morocco is wet and windy, often raining with fog. In January and February, there are ski resorts. Ucaymeden and Ifrane are the most beautiful places to ski, but the infrastructure is not yet too developed to recommend them.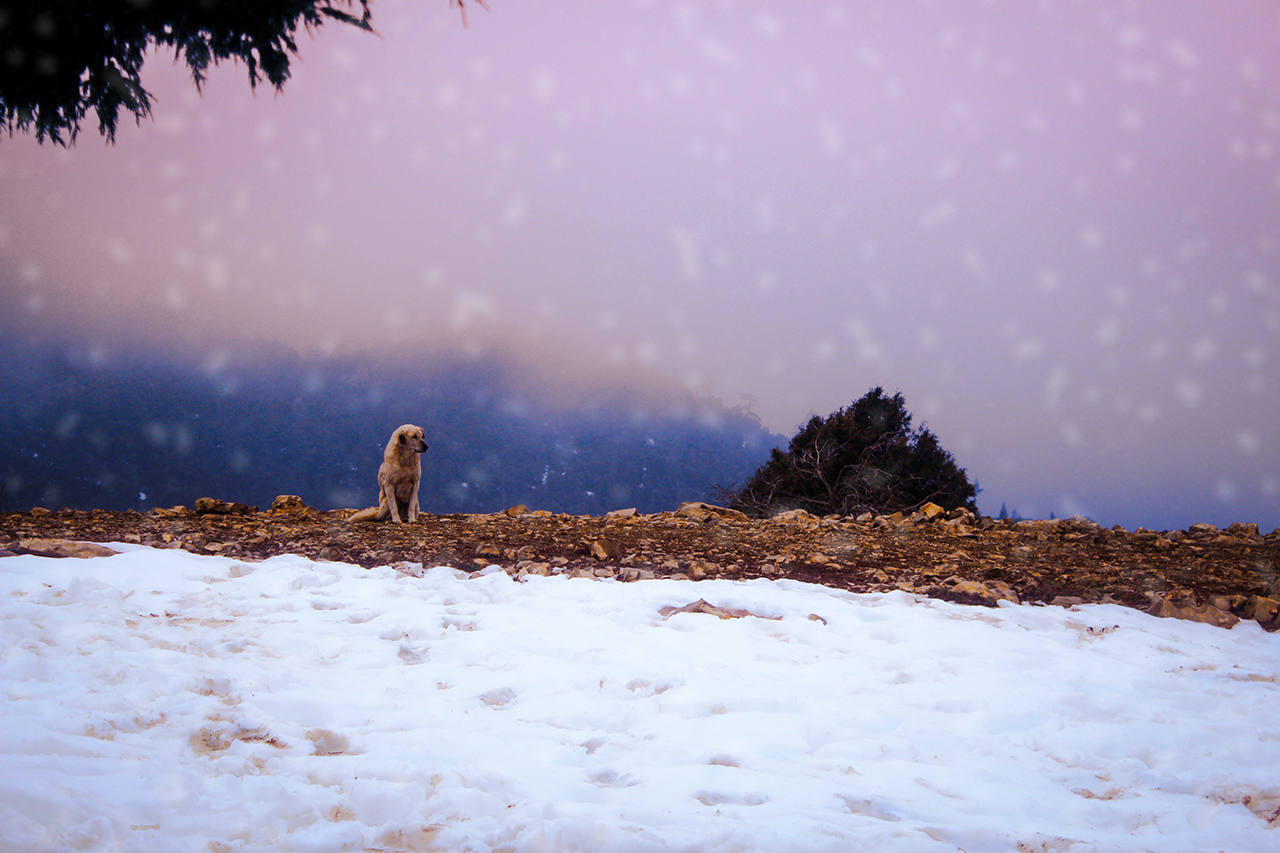 Ifran is located at an altitude of 1665 m above sea level. In winter the temperature stays at 0°C, and from January to March the snow falls (Photo: unsplash.com / @bilalkamal16)
Tips for tourists
Morocco is a Muslim country, so clothes should be as decent and closed as possible. By the way, shorts can also cause disapproval of others, so the rule is common for men and women.
In the market you should not buy right away the thing you like. It is customary here to haggle, and the price you can safely divide by 3. If there are no plans to buy, then you should not enter into an argument with the traders, they can get seriously angry and even insulted.
Before buying products at the market or ordering food in a cafe, as well as before boarding a cab, always specify (or better – write) the price, so that later you were not asked for a different amount.
Do not ask a passerby to show you the way; it's better to ask a policeman or a store owner. The people here are enterprising and may ask to show you the way and then insistently demand a reward.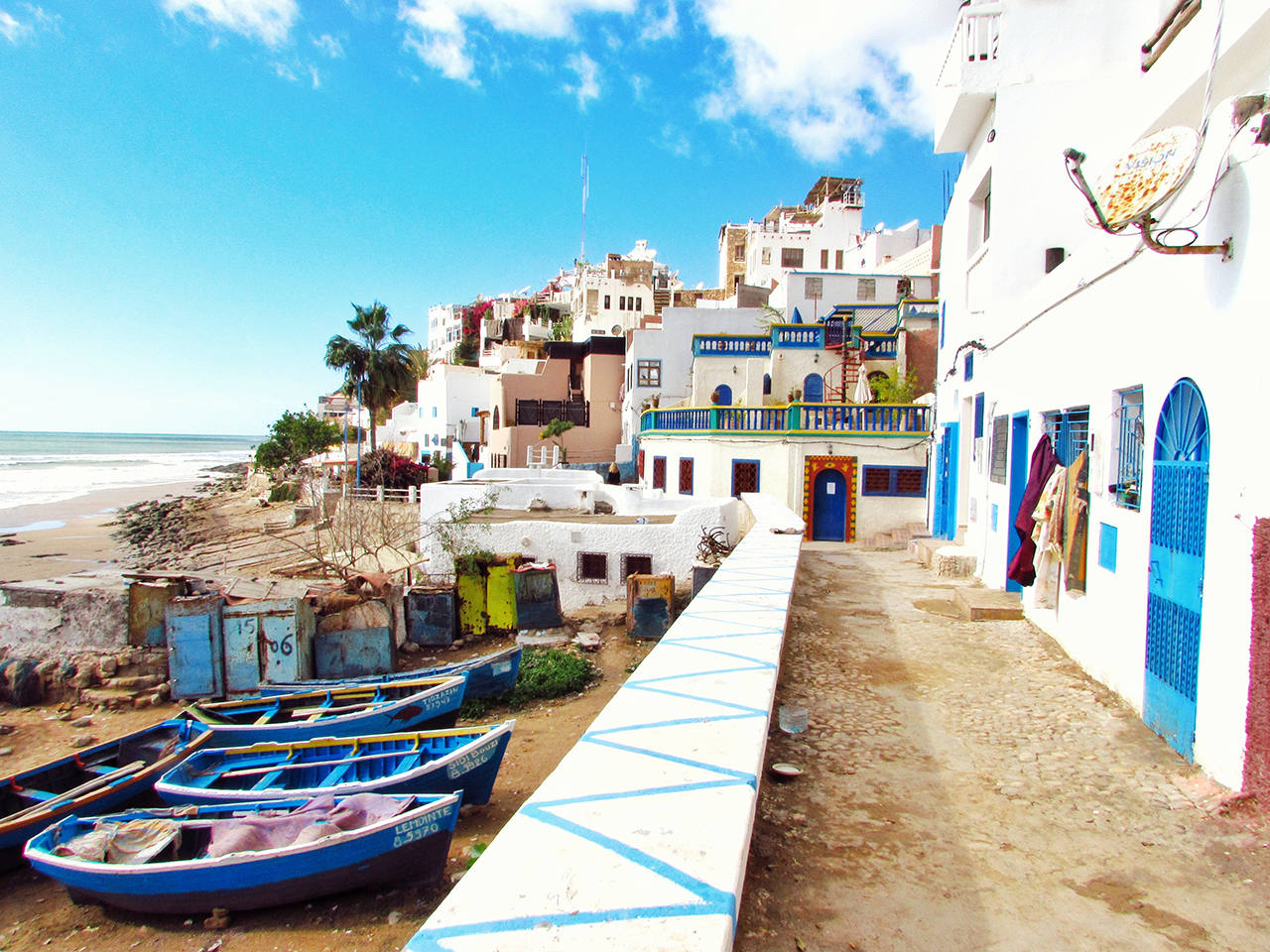 Taghazout is a quiet resort in Morocco. Tourists say it is quiet and peaceful at night (Photo: unsplash.com / @louishansel).
You have to be especially careful on the road. Traffic in Morocco is laxly enforced, and during Ramadan, carriers are on the verge of a nervous breakdown because most of them are heavy smokers, and smoking is banned on holidays.
Absolutely all tourists in their reviews indicate that being in Morocco on holiday, be sure to buy the local oranges or freshly squeezed juice. Such delicious and fragrant citrus fruits as in Morocco, you can't try anywhere else!
Read our review of our trip to Morocco on our own – the post has information on how to get to Casablanca, how much hotels and food cost, suggested itinerary around the country and more.
Before the trip is strongly recommended to pack a travel kit.
For the sole purpose of beach holidays go to Morocco in 2022 is not worth it, for this there are places more comfortable in every way (eg, Tunisia). But to try the local cuisine, watch the amazing sunsets and historical sites – definitely. For all its shortcomings, Morocco – a country of interest and worthy of attention.