Where to rest in Malaysia – 6 resorts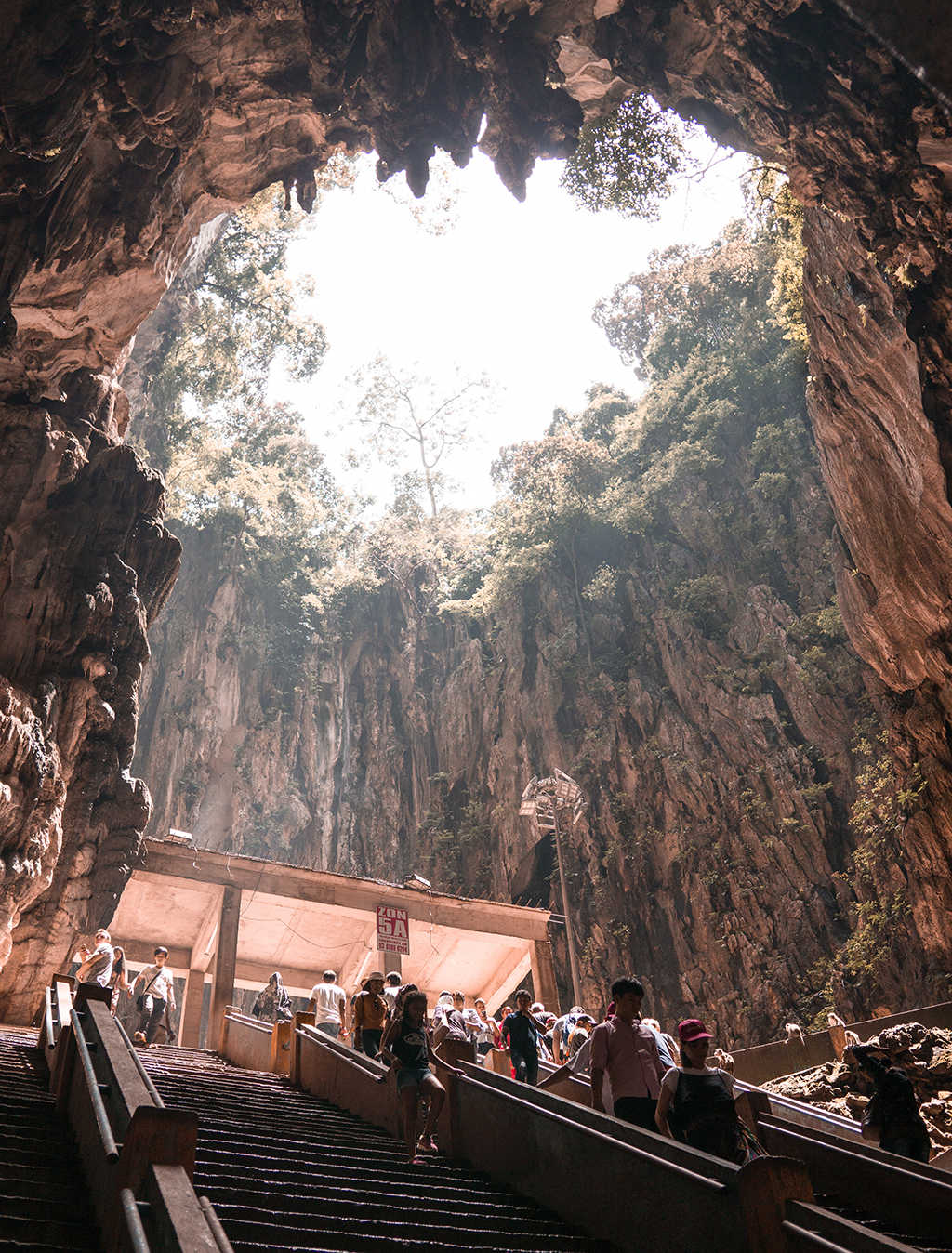 We tell you where best to rest in Malaysia. In the selection – 6 resorts for families with children, young people, older tourists and fans of cultural and excursion activities. Prices for tours in high season, pros and cons of popular resorts.
Search for last minute tours on Travelata service – it will find the best deals among different tour operators. Do you want to save money? Take a look at:
Contents:
Map of Malaysia's resorts
Langkawi
A group of islands in the Straits of Malacca, in the northwest of the country is known for its clear sea and excellent beach vacation opportunities.
Who it suits. Langkawi is the best resort for parents with children and older tourists to vacation in Malaysia. The soft white sand contains many minerals. It is believed to be useful for the treatment of bronchitis, osteochondrosis and rheumatism.
Prices . Holidays in Langkawi are inexpensive. In high season tour for two with a flight from Moscow for 10 nights costs from 110 thousand rubles.
Pluses and minuses . The picturesque archipelago is a good place for diving and snorkeling. The islands have many attractions: marine reserve, bird park, oceanarium Underwater World Langkawi, fruit plantations, "Rice farmstead", complex of folk crafts and culture. Langkawi is in a duty-free zone, so alcohol is cheap.
The Marco Polo Experience. Langkawi is a nice island, but there are too many Chinese tourists. It's also more expensive than Penang or Kuala Lumpur. But Langkawi has amazing sunsets! Stay by the sea to experience the relaxed beach atmosphere. Rent a car and see the island for yourself.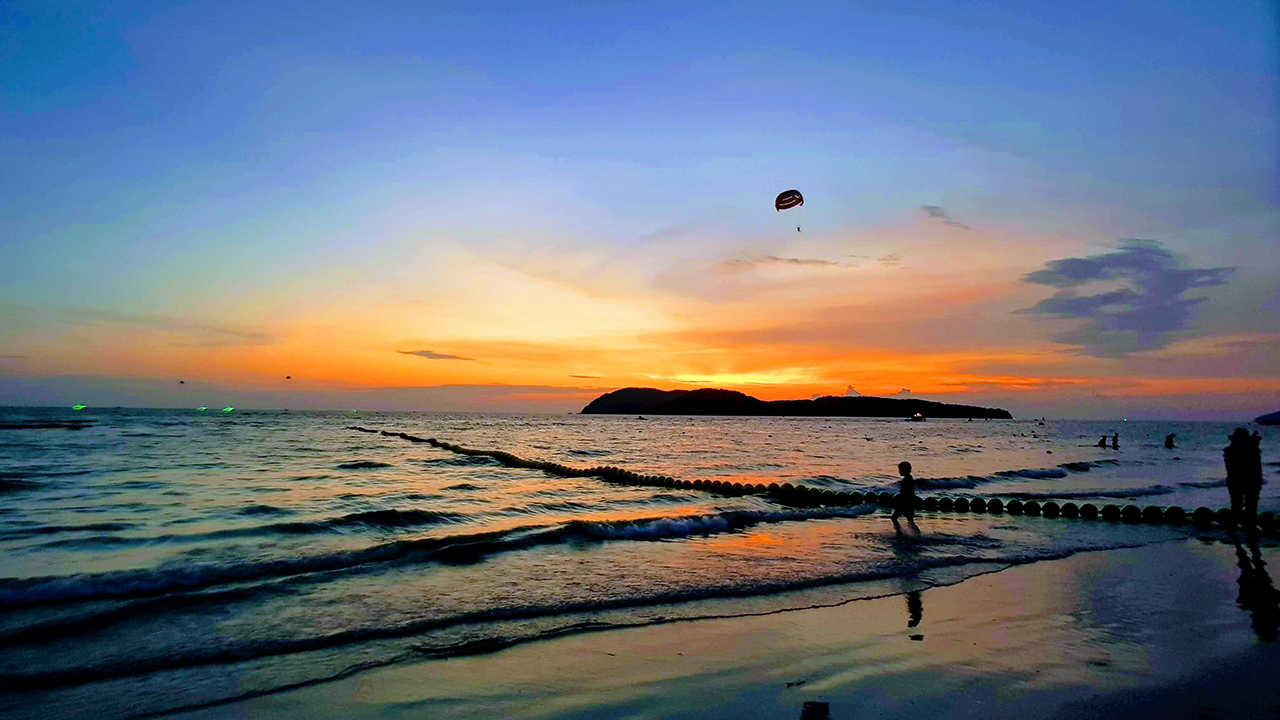 Sunset at Chenang Beach, Langkawi (Photo: unsplash.com / @nursyafiqahjohan)
Penang
A small island in the Malacca Straits with lots of high-rises, entertainment venues and nightclubs.
Who's Suitable. Penang appeals to anyone who likes to explore the Asian flavor and is not too concerned about comfort. The island's capital, Georgetown, is of interest to connoisseurs of history, architecture, Chinese, Indian and Sikh temples.
Prices . Living in Penang can be quite cheap, but the hostels are not of high quality. Good hotels cost $15-20. But there's a gastronomic paradise – what cuisine there is not! Everything is cheap and delicious. For example, in the Indian Quarter for two can dine for $ 5. During the high season a tour for two with a flight from Moscow for 10 nights costs from 150 thousand rubles.
Pluses and minuses . The beaches in Penang are not bad. Tourists do water sports and ride horses. However, in the coastal zone a lot of jellyfish, so tourists mainly go swimming on small uninhabited islands.
Marco Polo Experience. Penang is our most visited island in SEA. It's nice to live there and apply for visas to other countries in the region, like Indonesia and Thailand. The island is loved for the inexpressible color, nice locals, colonial architecture, interesting graffiti, beautiful national parks and, of course, for the delicious and cheap food.
Georgetown, Penang (Photo: unsplash.com / @skylarpoh1995) Bukit Bender Hill, Penang (Photo: unsplash.com / @fidelzheng)
Pangkor
The small island 200 km from Kuala Lumpur is loved for its pristine jungle, coral reefs and emerald bays.
Who it suits. Pangkor is the best place to vacation in Malaysia for connoisseurs of nature and silence. The secluded island is enjoyed by parents with children and elderly travelers, fans of diving and snorkeling.
Prices . Vacations in Pangkor are not too expensive. A package for two with a 10-night flight from Moscow costs from 160 thousand rubles in high season.
Pluses and minuses . The island has hotels 2-5*, wonderful beaches and cheap seafood. To see rare plants, monkeys, deer and toucans, tourists visit the Pangkor Forest Reserve. Snorkeling enthusiasts spend time on coral reefs. Of the historical sites, only the remains of the old Dutch fort have survived, so fans of sightseeing tourism in Pangkor can be boring.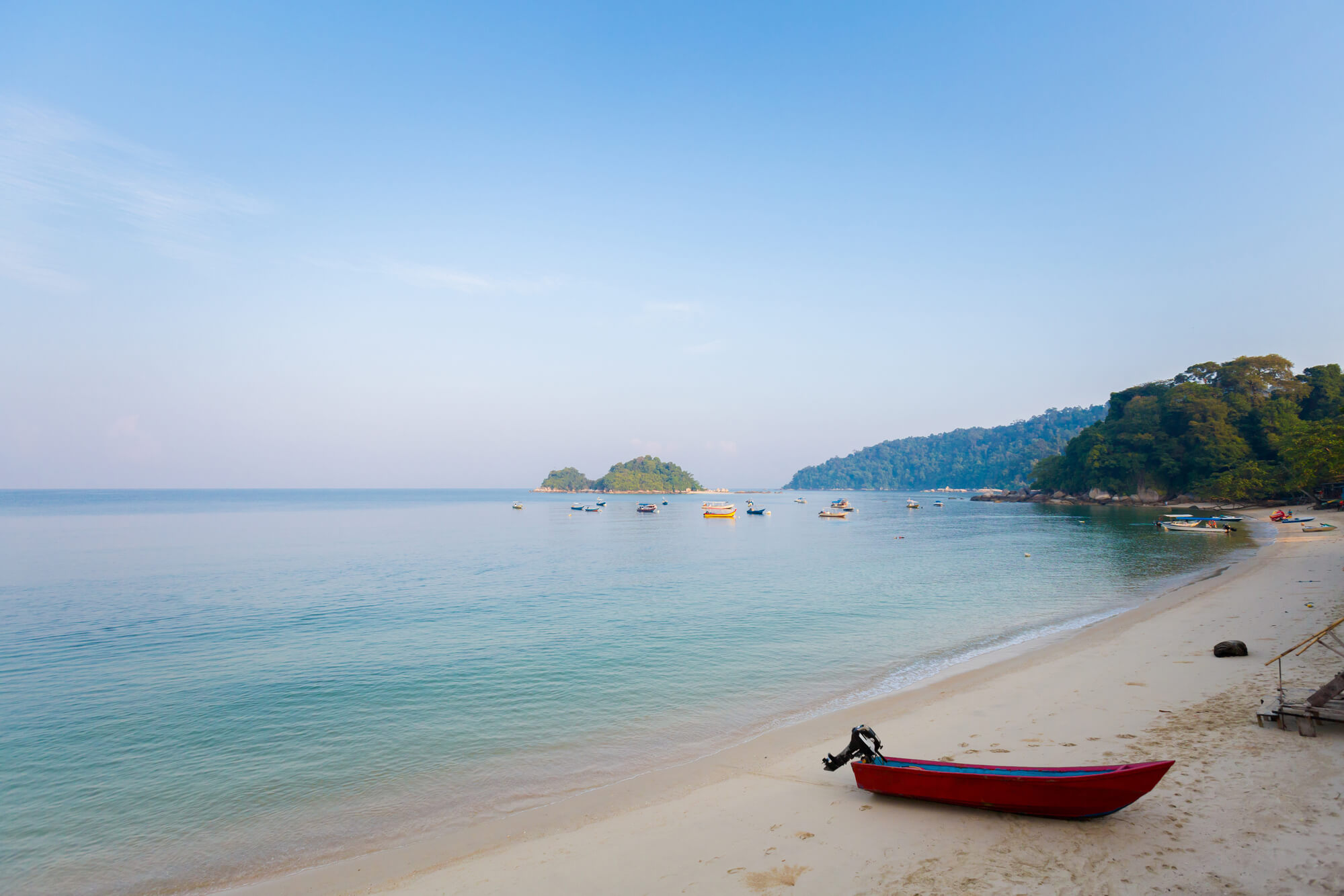 Teluk Nipah Coral Beach on Pangkor Island. Photo: annabieniek / depositphotos.com.
Borneo
Asia's largest island belongs to three countries – Malaysia, Brunei and Indonesia. Malaysia owns two states on Borneo.
Who is suitable for whom. The green island is good for lovers of coral reefs, sandy beaches and mountain parks. Both states have cities with historical and architectural monuments, interesting museums and art galleries.
Prices . Holidays in Borneo are relatively inexpensive. In high season tour for two people with a flight from Moscow for 10 nights costs from 140 thousand rubles.
Pluses and minuses. Borneo is a universal resort. There is a wide variety of housing for all tastes and pockets. Wide sandy beaches are closed from the waves by coral reefs. The only disadvantage is that there are no direct flights from Moscow to Borneo. Tourists have to get with transfers.
The Marco Polo experience. We spent a month in Borneo. The nature on the island is unparalleled! Here you can see orangutans and, if you are lucky, a rare parasitic plant Rafflesia Arnold. You have only fond memories of the island – definitely recommend a visit.
Kahau (or nosach) lives only on Borneo (Photo: pen_ash / pixabay.com) Mount Kinabalu, Borneo (Photo: unsplash.com / @linglivestolaugh)
Tioman
The picturesque island is 32 kilometers east of the coast of Pahang state and is connected by direct flights to Singapore and Kuala Lumpur.
Who it suits. Tioman is one of the ten cleanest islands in the world. It is prized for its magnificent beaches, coconut palms, and waterfalls. The beautiful reefs and clear waters of the South China Sea attract fans of snorkeling and water sports.
Prices . Tioman is a mid-priced resort. In high season tour for two persons with a flight from Moscow for 10 nights costs from 170 thousand rubles.
Pluses and minuses. Rest on the island is liked by everyone who does not need noisy parties and the Internet. Tioman is suitable for honeymoons and secluded holidays. It is appreciated by divers and lovers of sailing.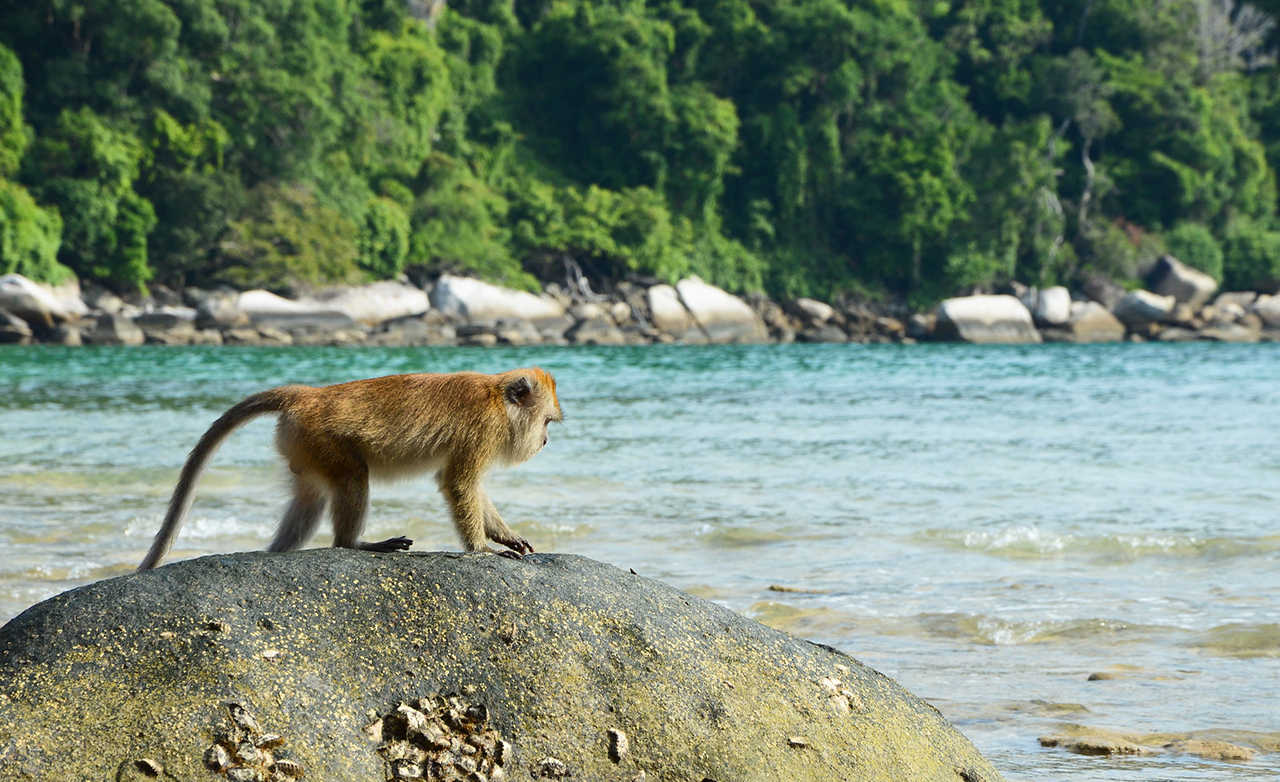 Tioman (Photo: Theo Crazzolara / flickr.com)
Kuala Lumpur
Malaysia's capital is a lively metropolis with interesting shopping, curious architecture, the world's tallest Petronas Twin Towers and colorful national districts.
Who's Suitable. A trip to Kuala Lumpur is suitable for inquisitive tourists who want to experience modern Malaysia. The capital of the country has many green parks, attractions, nightclubs and entertainment centers, so Kuala Lumpur is liked by young people.
Prices . In the city it is easy to find inexpensive apartments with double rooms for $10-15 per night. In high season, a tour for two people with a flight from Moscow for 10 nights costs from 105 thousand rubles.
Pros and cons . People go to Kuala Lumpur for the Batu Caves, interesting museums and galleries, historic buildings, and shopping. The main disadvantage is that the big city has no beach activities. The nearest beach is Port Dickson, located 30 km from Kuala Lumpur. Choose a tour in Kuala Lumpur →
Marco Polo Experience. The city is interesting and, despite its size, somewhat cozy. The twin towers are impressive! We advise to visit the capital of Malaysia at least once. In addition, the city's airport is a convenient hub for flights to Southeast Asia.
The way to the Batu Caves (Photo: unsplash.com / @taylorgsimpson) Kuala Lumpur (Photo: unsplash.com / @seefromthesky)
Who and where best to vacation in Malaysia
Resorts for young people : Kuala Lumpur, Langkawi, Penang, Tioman, Borneo, Perhentian Kechil, Tana Rata and Johor Baru.
Where to stay in Malaysia for parents with children: Langkawi, Pangkor, Borneo, Rawa and Perhentian Kecil.
Resorts for culture and sightseeing tourists: Kuala Lumpur, Penang, Malacca, Borneo, and Johor Baru.
Where to go in Malaysia for older tourists: Langkawi, Pangkor, Borneo, Rawa, and Perhentian Besar.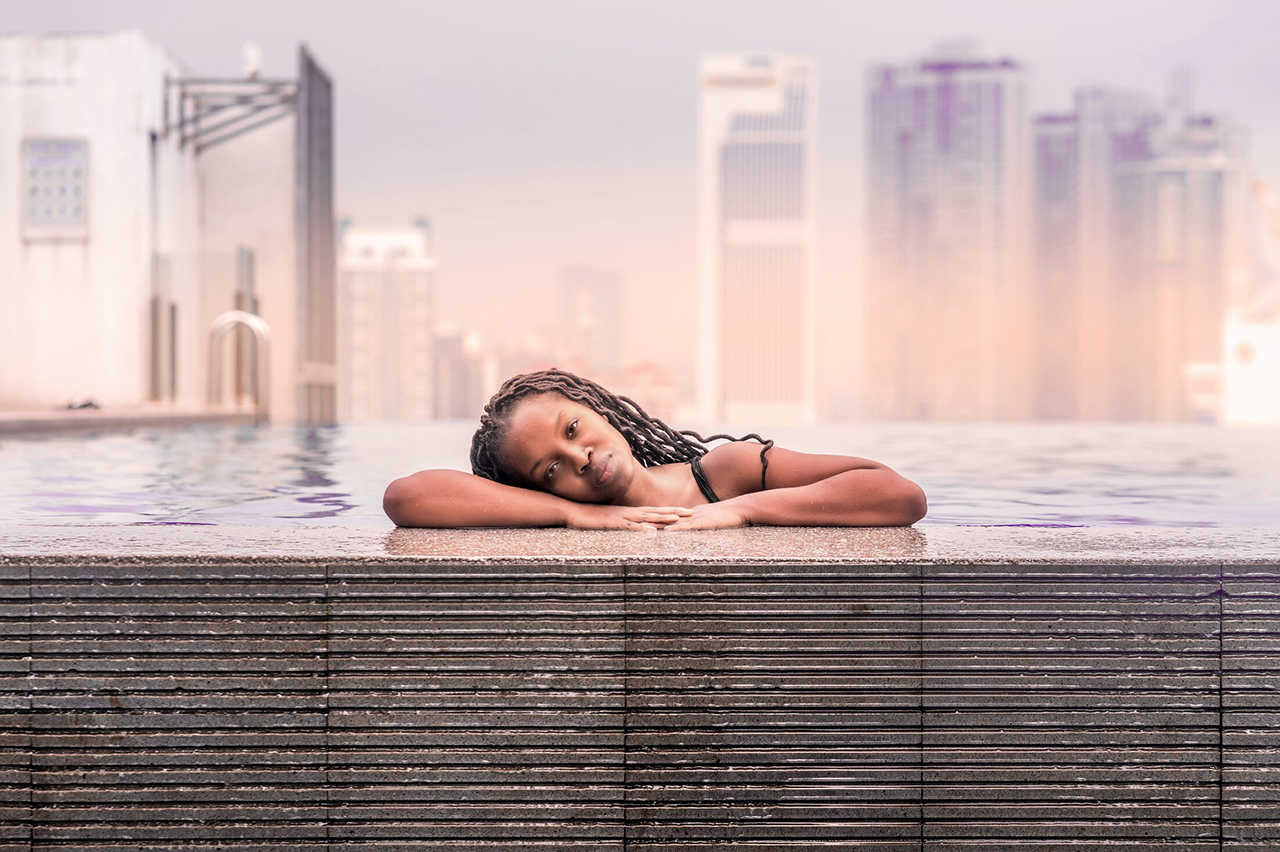 Kuala Lumpur (Photo: unsplash.com / @drezart)
When is the best time to vacation in Malaysia?
Malaysia has a tropical monsoon climate. The seaside resorts are always warm, so tourists come all year round.
The most comfortable time for recreation is the dry season. It begins in the second half of November to early December and ends in early March. From March to November in Malaysia, it rains. The rainiest period is considered the period from late August to early November.
Malaysia – reviews
Do you know what it's like to fall in love once and for all? Fall in love without a glance, recklessly, and after that do not try not to notice anything around! Thank God, my love was mutual! Yes, yes, my beloved, delightful and unforgettable country responded to me in the same way.
For the lover of learning and experiencing other and different things. But for the connoisseur of rest in the style of Turkish ollinclusives, or even a Thai resort option – options are possible. For those who like to rest in an environment clear and not breaking patterns – it can also be difficult.
In the central district of Kuala Lumpur are twin skyscrapers Petronas Towers, with the tallest about 88 floors. Both towers are connected by a glass bridge called the Sky Bridge, located at a height of 170 meters, it is 41-42 floors.
Good day, dear readers! We decided to go to Malaysia quite unexpectedly, literally gathered in a couple of days, and therefore were little informed about this country.
Hello everyone, I want to tell you about an inexpensive and very secluded island Tioman in Malaysia. Tioman is often sold trips to the Russian Federation, promising white sand, but it's not quite true. I went there when I was in Singapore .
Traveling is my passion, and independent travel, so to speak "wilderness", is a passion in a cube. Today I invite you to see with my eyes a piece of Malaysia, amazing and unique.
Our trip to Malaysia coincided with the campaign "Malaysia – the real Asia", which lasts throughout 2014. This means that if you come to this country, even with children, you are treated very kindly, calmly and with respect.

After spending 10 days on the island of Besar, the rest of the vacation we decided to spend in the capital of Malaysia Kuala Lumpur. But we decided to take a look at the province of Malaysia, and more precisely for the evening and for the night we stopped in Kota Baru city, a strict Muslim city, where all women wear local…

For a long time my husband and I have been choosing a country for our honeymoon, and just for rest. We decided on Asia, more precisely on Malaysia. We planned our rest so: 10 days on the island and 4 days in the capital city of Kuala Lumpur.
How interesting life is. Kuala – Lumpur is the only city which I dreamed to see since 2000. Now, after seeing a lot of Asian countries and hundreds of cities, I realize that this was the first one which always attracted me. And it all started with a film.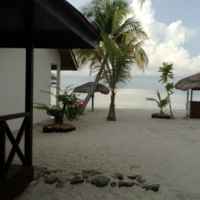 Langkawi. The island, buried in the green with white sandy beaches. Exotic flora and fauna. Paradise on earth.
We came to Langkawi for our honeymoon. We stayed at Malibest Resort 2. We booked hotels and flights on our own. I should say at once that we do not like to lie around eating wieners under the scorching sun. For us a vacation is a movement.
In Penang we went twice, so formed routes in these parts. Both times briefly, but with great pleasure. The first – was a deafening, even after Kuala Lumpur mishmash of cultures, smells, views and faces was impressive.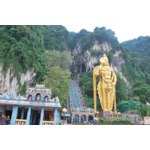 The Batu Caves are probably one of the most popular attractions in Malaysia. If you made it to the capital, Kuala Lumpur, finding a few hours at Batu Caves is a must.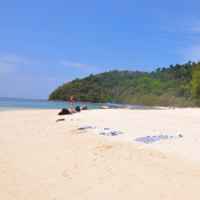 Langkawi Island. Dayang Bunting Geopark. Lake of the pregnant maiden – a place of power for those who want to procreate. An island with a stunning beach.
In the southern waters of Langkawi Island in Malaysia, there is an amazing place, a kind of pilgrimage place for all who dream to procreate. In these places, the jungle comes right up to the edge of the Andaman Sea shore and begins an impenetrable rainforest, the age of which, according to scientists,…
The unique city of Putrajaya is the administrative capital of Malaysia . How to get there ? What to see. Our express itinerary to see the main sights.
Today I would like to talk about one very interesting and unique city in Malaysia – Putrajaya . Putrajaya city is the administrative capital of Malaysia. In the late 90's Malaysians built it in order to move all the government of the country there and that's what makes it unique.
Good day! We flew to Malaysia at the end of October. This is considered the rainy season, but we were lucky and had only two days of unrelenting rain, and the other days (we were there for 4 weeks) it rained at night and everything was already drying out by morning.
Good afternoon! Continuing to write about the beautiful country of Malaysia, which struck me with its identity and the unknown. This time we went to Sandokan, on the other end of the island of Kalimantan. We flew from Kota Kinabalu on local airlines for 40 minutes.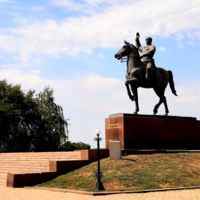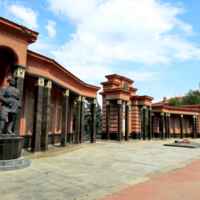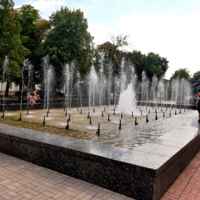 A small, modest city that the whole world learned about in 2014. From humble regional center to the capital of the Republic. Is there life in Lugansk, what to visit in the city, what to bring from the city with you.
Hello! Let me start by saying that I was born in Lugansk region. As a child I've been a few times in Lugansk, and at age of 15 I entered college and moved to Lugansk for good. Since then I consider Lugansk my native city. How not to count? I've been living in Lugansk for 11 years!