Where to go in Bulgaria by car – detailed itinerary
Hello! Today we will talk about where you can go in Bulgaria by car and public transport to see the interesting places of the country not only at sea.
I already have one itinerary for Bulgaria on my website. There I told about our trip to Plovdiv and the 7 Rila Lakes. Who is planning a vacation at the southern coast of Bulgaria, such as St. Vlas or Nessebar, I suggest you read it.
This route is more oriented to motorists. You can rent a car in Bulgaria through the well-known service RentalCars. There are a large selection of rental companies. Easy search and Russian interface.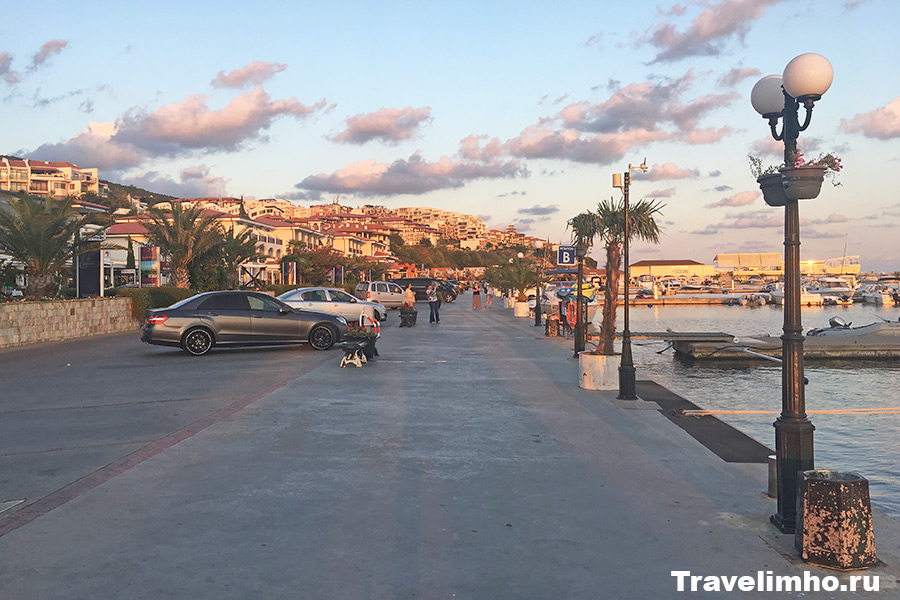 The yacht club in St. Vlas is a great place for a walk.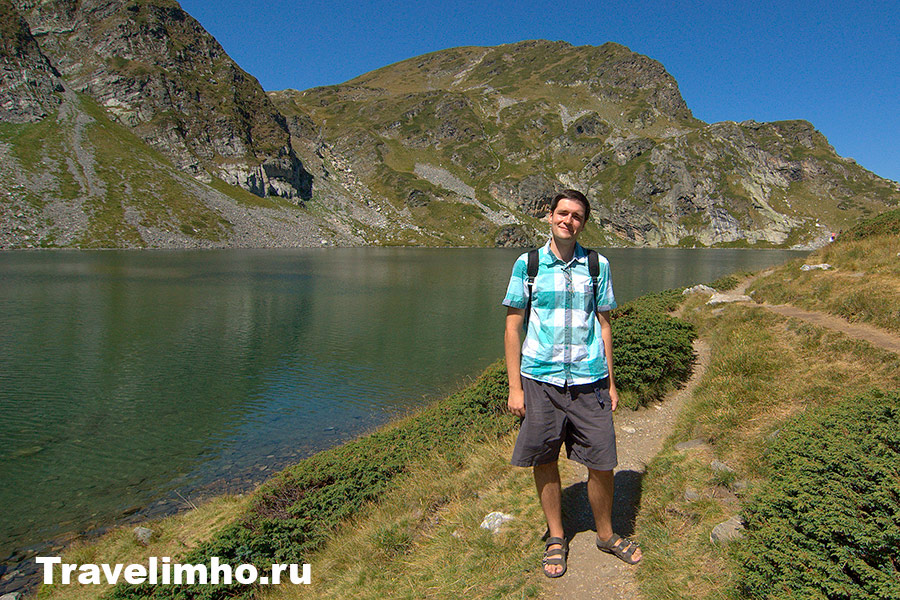 Today's itinerary will be focused on tourists vacationing in Varna and other resorts on the northern Bulgarian coast
Getting ready for the trip
By the way, it's Varna from Moscow that the low-cost airline Pobeda flies to now. If you look around back in the spring, you can get cheap tickets. We often buy one-way tickets and then take a return ticket from Bulgaria from another city. So you can, for example, buy a flight from Moscow to Varna, and fly back from Sofia.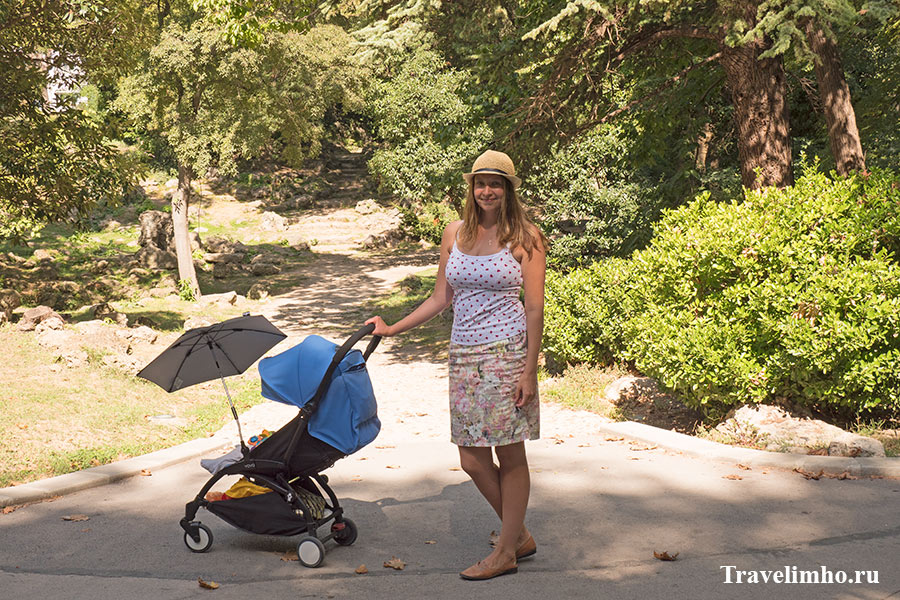 Walking through the botanic garden of Varna
Rest at the sea
I do not really like big cities for a beach vacation. I find Burgas and Varna not the best places to sunbathe on the beaches and swim in the sea.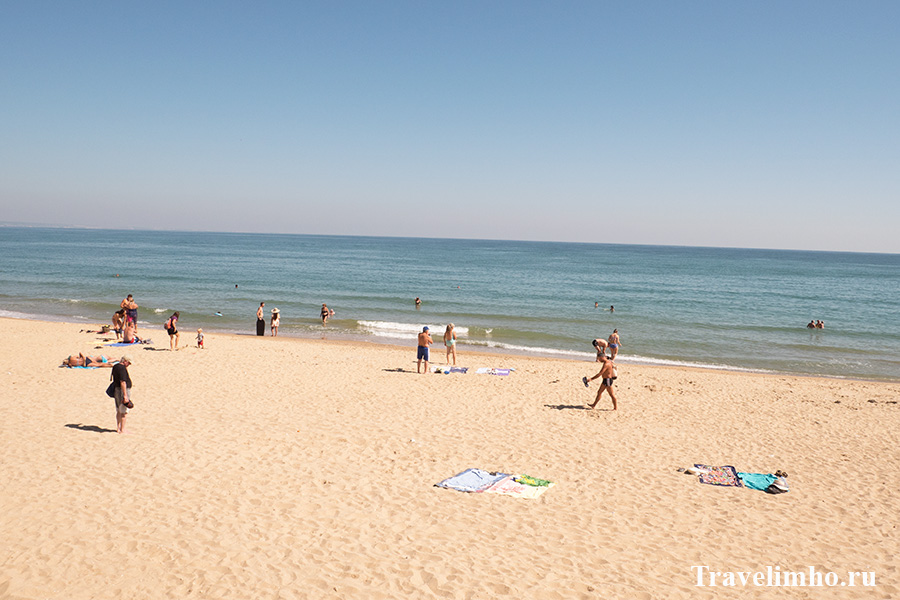 Summary beach at Golden Sands in September
There are many smaller resorts near Varna, such as St. Constantine and Elena. For a more noisy and youthful vacation the Golden Sands resort is excellent.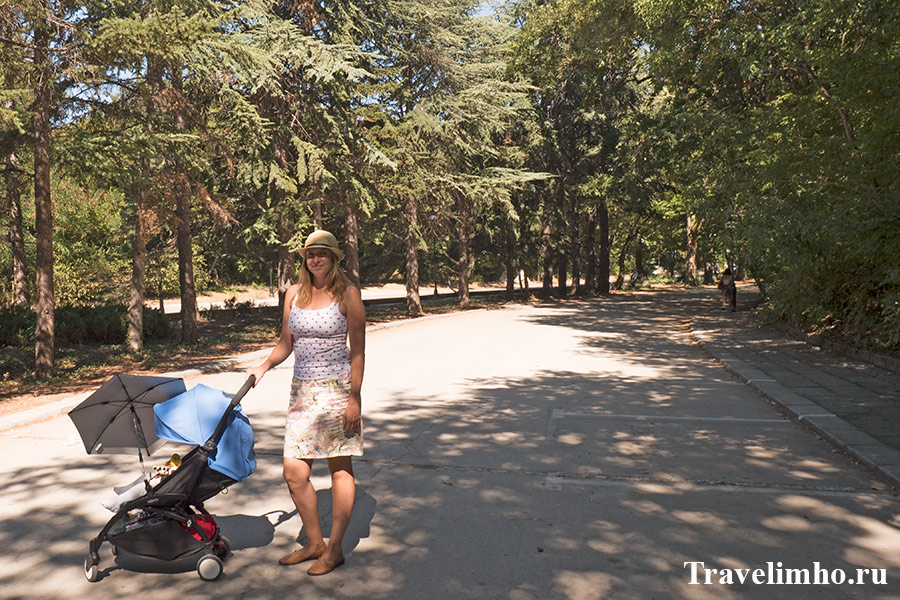 Going to the beach through a forest park
By the way we were last year at Golden Sands. I liked the place a lot more than the cooler Sunny Beach. Made a small selection of hotels and apartments at the resort. As always – direct links on bookings.
HVD Viva Club Hotel – a cool hotel with its own beach on an all-inclusive basis Apart Hotel Golden Line – spacious apartments, very good breakfast and near the beach Hotel Erma – cheap apartments near the sea and a rating above 9 points on bukking
For a quieter or family vacation, the resort of St. Constantine and Helena is well suited. The locality is located just 8 km from Varna. The resort is built on the territory of a natural park.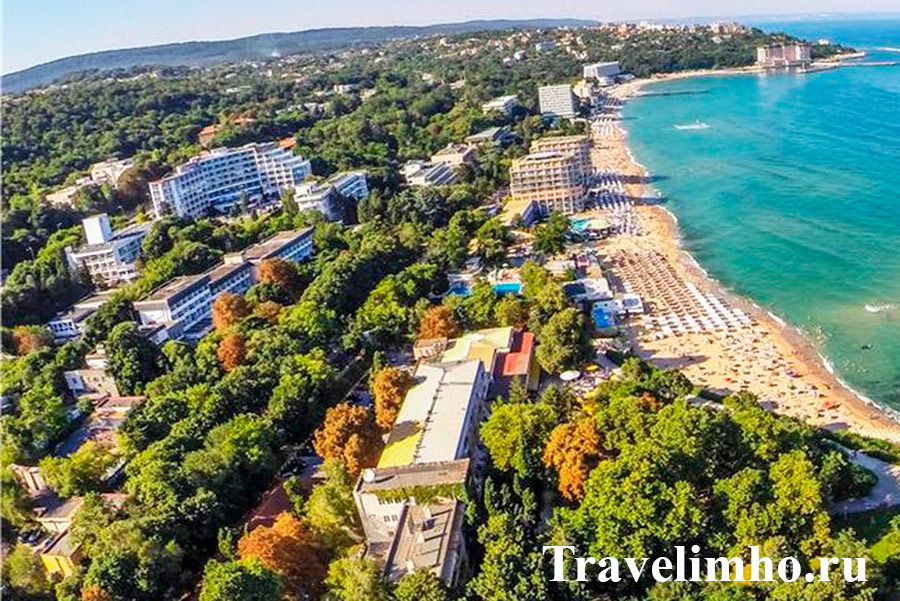 St. Konstantin and Elena Resort – quadcopter shot
Improvements are a bit lacking here and there. But the place is quiet and not as popular as Golden Sands.
Atlant Hotel – a cozy budget hotel, close to the sea ApartComplex Splendid – large apartments with a sea view Marina Hotel – All Inclusive – a reasonable priced all inclusive hotel
My routes in Bulgaria
The easiest way to travel in Bulgaria is by car. Buses do not go everywhere.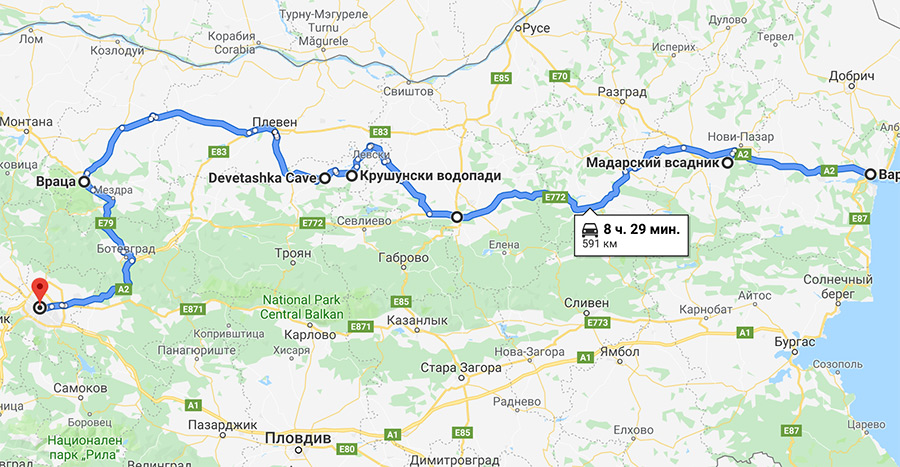 So first of all I recommend to consider a trip by rented or your own car.
You can rent a car in advance. To find a suitable option, I can safely recommend RentalCars service. Prices depend on the choice of car brand, gearbox and conditions of rental cars. I recommend renting a car in one city and then return it at the airport, for example, where you will later fly home.
Trip plan
Day
Movements
Distance
1
Varna – Modarski Horseman – Veliko Tarnovo
236 km
2
Veliko Tarnovo (Arbanasi)
3
Veliko Tarnovo – Krushino Waterfalls – Devetashka Cave – Vratsa
243 km
4
Vratsa
5
Vratsa – Sofia
6
Sofia – Moscow
126 km
I built the route so that moving days alternated with rest days. All the same, to go all the time in the car is also a little heavy.
Varna – Veliko Tarnovo
This part of the route can be traveled both by car and by public transport. In my article how to get to Veliko Tarnovo I have described in detail all the possible ways. I recommend that you read it. Even if you are not planning to rent a car. There is detailed information on how to get to the city by bus.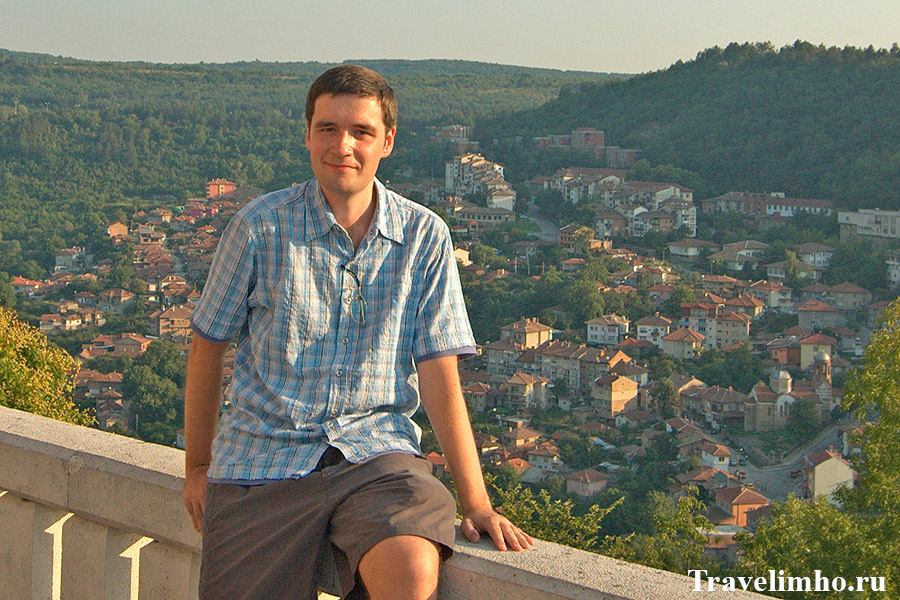 View of Veliko Tarnovo from the Tsarevets Fortress
If you go by car, on the way you can stop and look at the rocky mountains of Madar. Not that this is a mandatory item in the program, but the road just passes next to the rocks. They are located near the town of Shumen. Just half way to Veliko Tarnovo.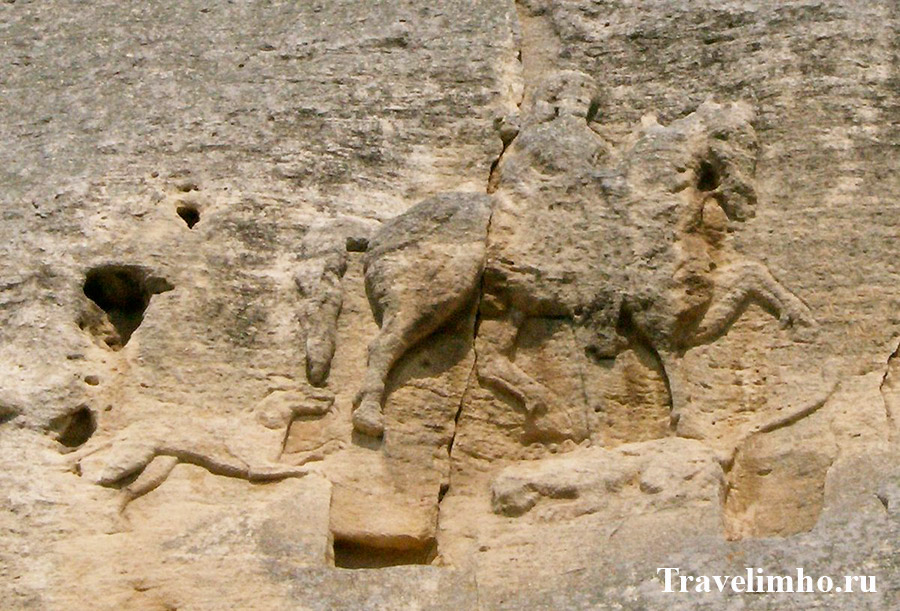 The rocks are notable because on one of them is a carved image of a horseman. This rock art has been preserved since the era of the first Bulgarian kingdom.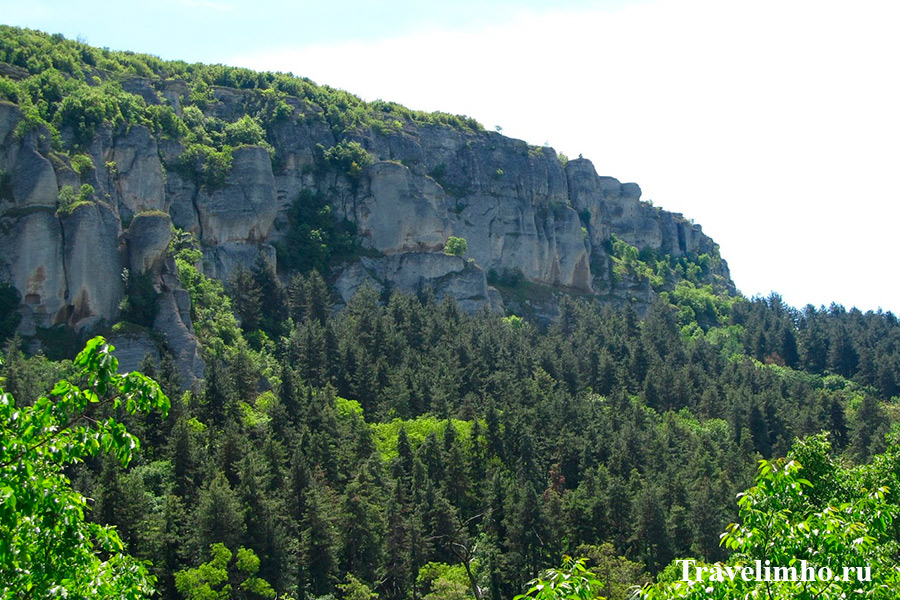 To tell you the truth, the views from the rocks down the valley are more impressive than the picture of the horseman. That is if you look at it aesthetically. It makes sense. The discovery of this painting is of great historical value.
After the Madara cliffs, the drive to Veliko Tarnovo lasts no more than two hours. This is just enough time to walk around the center of the ancient capital of Bulgaria.
Veliko Tarnovo
About the city itself I have already written a lot on my site. You can read my large overview post. It is all structured. Where to go and what to see first. The main sights and prices in the cafe.
Veliko Tarnovo – my mini guide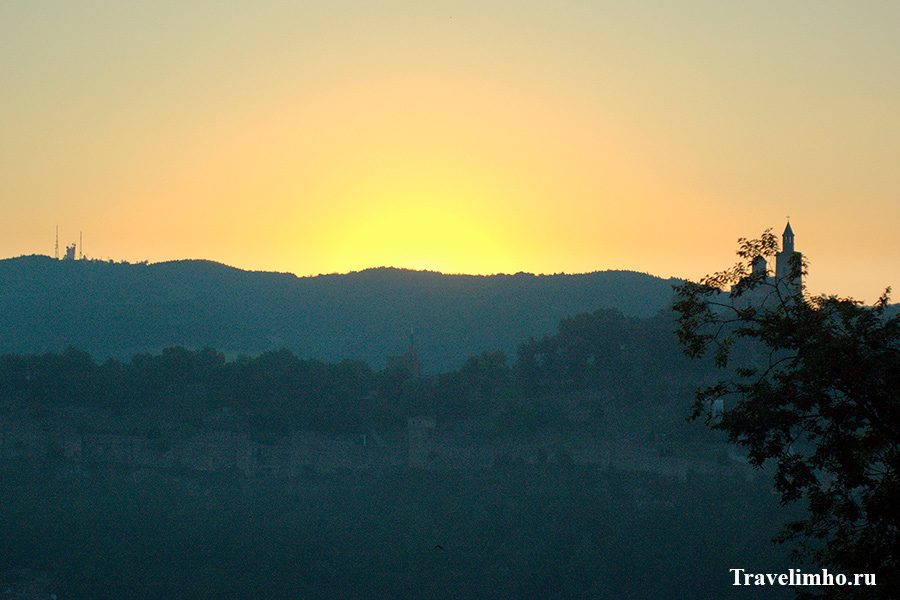 View from the room. The sunrise on Tsarevets Hill.
The plan is to spend two days in the city. I recommend our hotel Lucky. We stayed here for two nights. Great location in the center of the city. Magnificent views of the Tsarevets fortress. Breakfast included.
On the second day in town you can go to the village of Arbanasi. I was not particularly impressed. Personally, I would have spent more time getting to know Veliko Tarnovo. In addition, two incomplete days is not much time for this beautiful city.
Veliko Tarnovo – Krushino waterfalls and Devetashka cave
Very rich day. This part of the route is feasible only by car. First you need to drive to Krushin waterfalls. The driving time is only about one hour. The sight is located not far from the town of Lovech.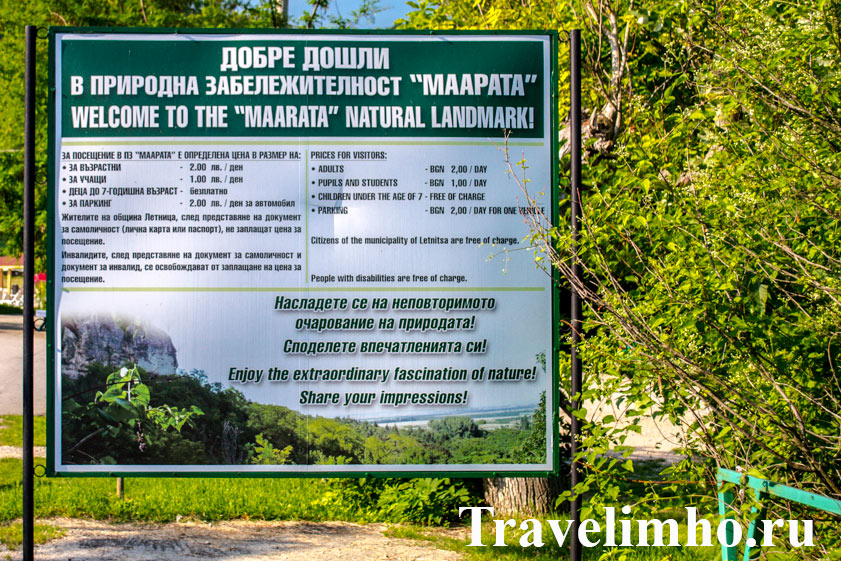 The entrance to the park Krusinskie waterfalls.
If you don't have a horse, there is a rare shuttle bus from Lovech. I do not remember the schedule, but something like 2-3 times a day, no more.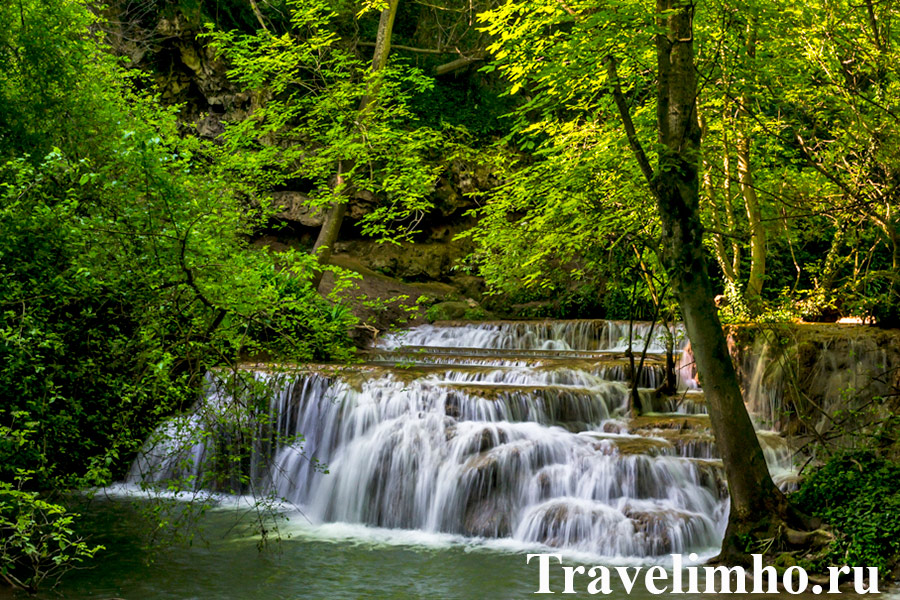 The park area is very beautiful and picturesque. The entrance fee is 2 lev. It is seen that the park is taken care of. There are two routes on the territory – blue and red. The red one is much more interesting. Basically, the most beautiful waterfalls are on it.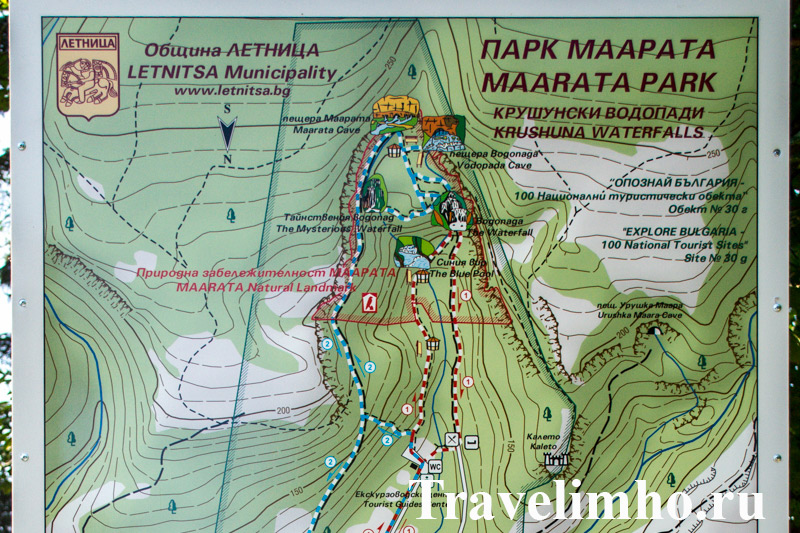 Two hours are enough to see the park. The place is really worthwhile. I recommend it.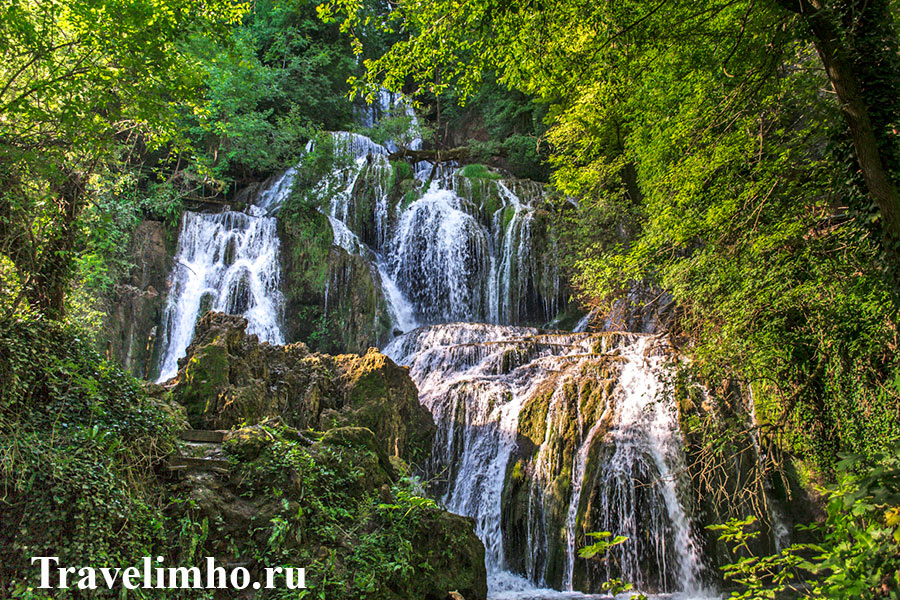 Beautiful waterfalls on the red route
Then we move to the cave Devetashka. In general, there are a lot of caves in Bulgaria, but this is probably the most interesting.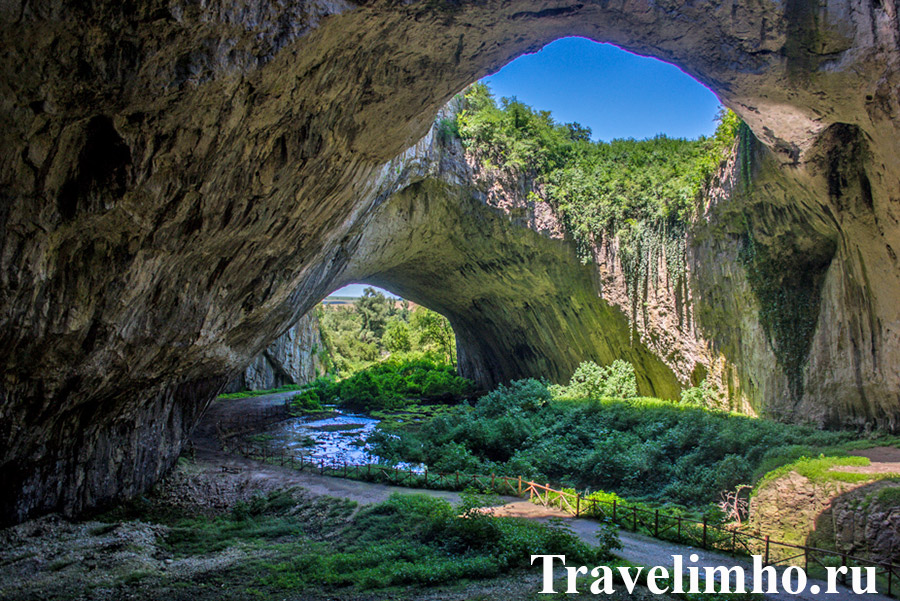 The picturesque cave Devetashka
I am not a fan of caves, but it is really beautiful here. It takes no more than 1-2 hours to look around. There aren't many visitors.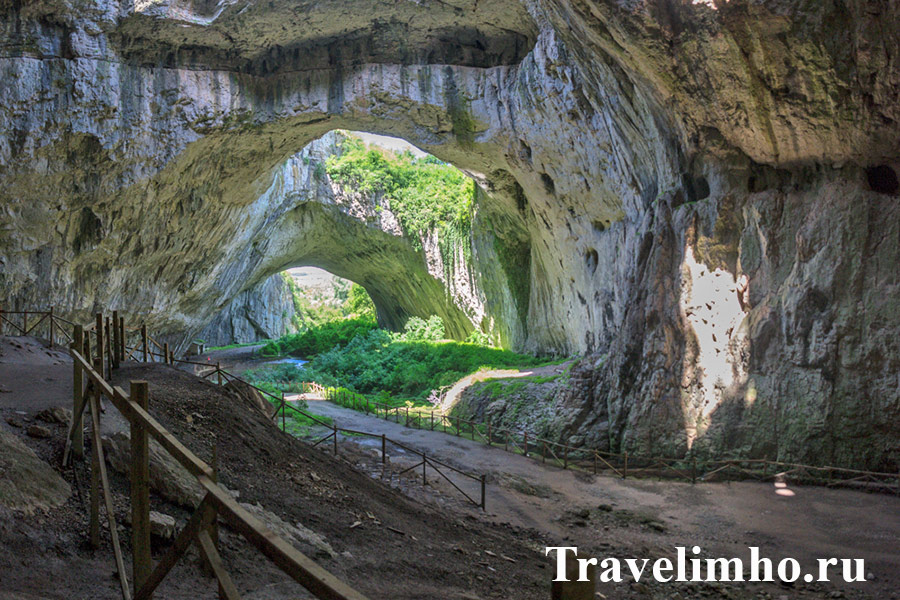 Walking through the cave.
At the end of the day we drive to another interesting town, Vratsa. There we will spend overnight.
Vratsa
Vratsa is first of all interesting with its waterfall Vratsanska Skaklya. The waterfall itself is located 5 km from the town. On your own, again, it is not so convenient to get there.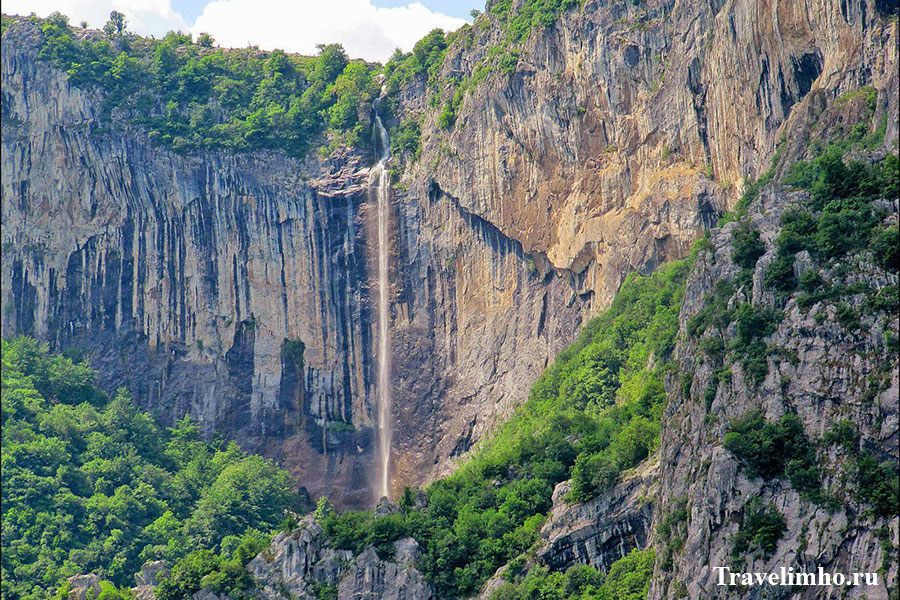 Vračanska Skaklja Waterfall
Vrachanska Skaklya is the highest waterfall in Bulgaria. Unfortunately, at the end of summer it dries up. So it does not make sense to go here in August or September.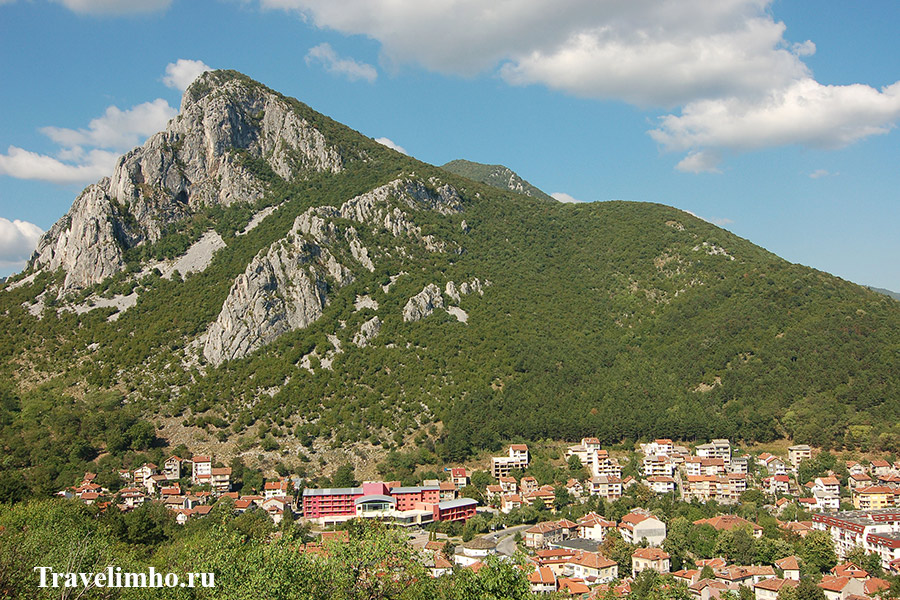 Picturesque views of Vratsa from the observation deck
Vratsa itself is a nice and livable town. I liked walking here. There is an observation deck overlooking the Stara Planina mountain range.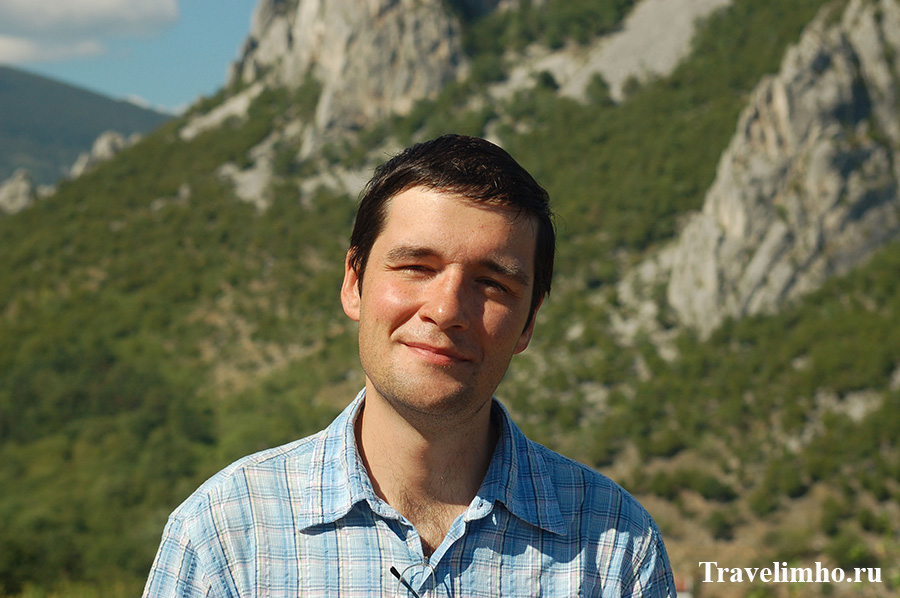 The mountain valley near the town of Vratsa
To see the city and the waterfall is enough for half a day. In the evening I recommend moving from Vratsa to Sofia.
Sofia
I have already said that I don't really like this city. Dusty, big and not said to be very well maintained. The main places of interest are:
Alexander Nevsky Cathedral;
Vitosha street;
Vitosha mountain.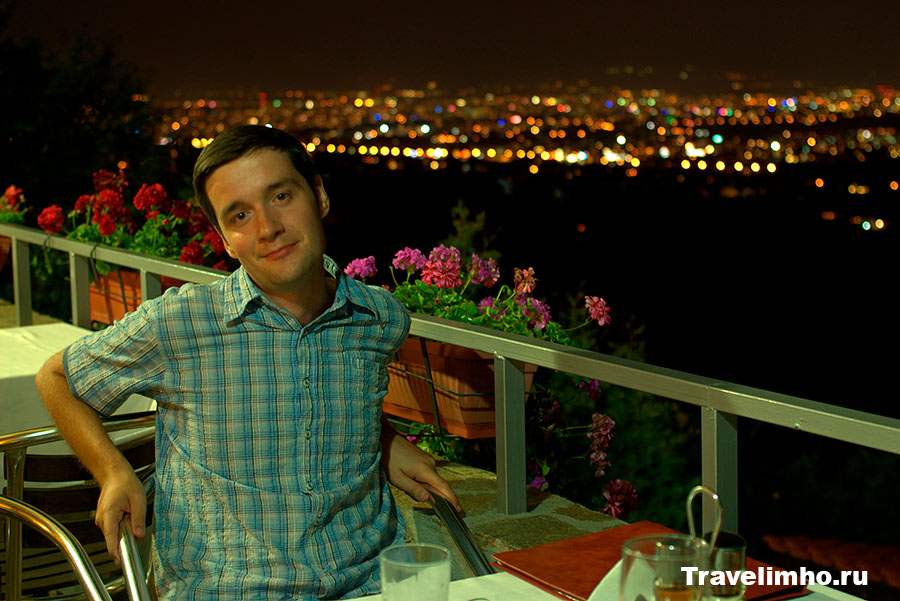 Dinner on Vitosha Mountain with a view of night Sofia.
Also in Sofia is very good shopping. Later I will write a small article about the shopping in Bulgaria. We usually take away half a suitcase of new things. Inexpensive clothes and local cosmetics.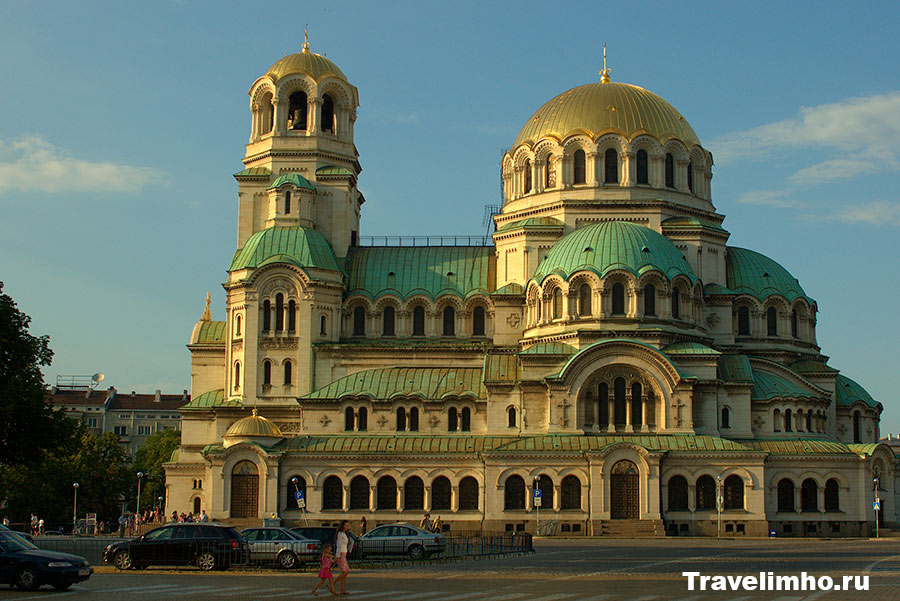 Alexander Nevsky Cathedral – the main sanctuary of Bulgaria.
For Sofia I would bookmark one full day, no more. How did you like the route? Write in the comments if you have any questions. I would also appreciate it if you do a repost of this article in the social networks. So as many people as possible saw my work!