Find hotels in Bodrum
Select dates to see current prices and offers for hotels in Bodrum
Check information on travel restrictions. Only travel for a specific purpose may be permitted, in particular travel for tourism purposes may be prohibited. Find out more
Take your vacation slow: book your lodgings for a month in Bodrum. Learn more
Book a month's accommodation on Booking.com
The longer the trip, the bigger the savings
Some properties on Booking.com now offer discounted rates when you book by the month, which means the longer your trip, the bigger the savings.
Flexible Terms
You can change your reservation if your plans change. Keep your flexibility with free cancellations and choose your check-in time.
More than 900,000 options
We've got homes, hotels, and more. And thanks to verified reviews, it's easier to make your choice.
All Filters
Number of stars
Review ratings
Check dates to see current prices and specials. Select dates
Costa Maya Bodrum
Hotel in Bodrum city center, Bodrum
This hotel is located in Bodrum, a 5-minute walk from the Bodrum Marina. It features an outdoor pool with a sunbathing terrace and spacious rooms with a private balcony. The rooms were clean and comfortable , the staff were very friendly and helpful during our stay specially Seda she made our stay more enjoyable. I and my kids loved the swimming pool the couple times we used it. and we loved the fact that the hotel is 5 minutes walk from the lively bodrum centre… just a wonderful area. It will be my first choice when i come to bodrum again.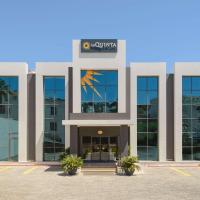 La Quinta by Wyndham Bodrum
Hotel in Bardakci Koyu, Bodrum
La Quinta by Wyndham Bodrum is located on the shore of Bodrum Bay. It has a pool with sea views, a private beach and modern rooms with LCD TV. The hotel is very beautiful. Loved the location. The view from the room was wonderful. The room is spacious, clean, and has all the amenities. The food was delicious. Walking distance to the Marina is 15-20 minutes (1 km).
Manzara Hotel
Hotel in Bodrum
This hotel is located 200 metres from the Aegean coast. It offers 2 outdoor pools overlooking the sea. Everything was perfect, best staff in Bodrum. I will definitely come back. A lot of thanks (:
Costa Bodrum City
Hotel in Bodrum city center, Bodrum
Surrounded by a lush garden, this hotel is set in a traditional whitewashed building in Bodrum City. It has an outdoor pool with a sun-lounger terrace and air-conditioned rooms with free Wi-Fi. Beautiful hotel. amazing breakfast very tasty . very very very friendly staff they were very helpful and were catering every need of their guests all of them were great especially the guy name Riza he was very friendly and very helpful with a smile on his face served us great turkish coffee and always asking if we needed more… and especially he is very good with the camera if any of you guys want pictures in the premises he is your guy. would definitly recomend and will stay again