Bali by yourself.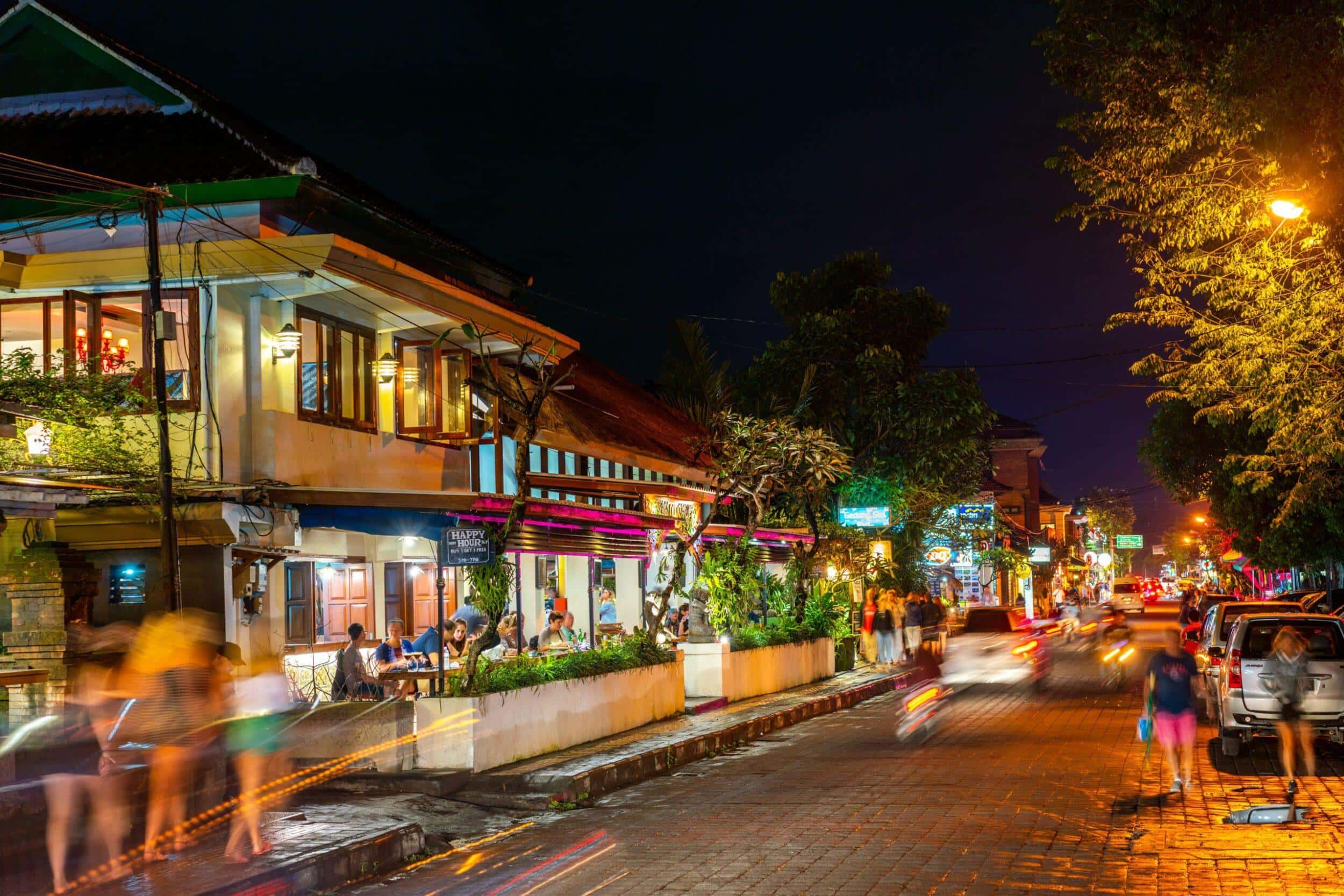 Bali
To visit Bali is the dream of many. The terrain here is mesmerizing – white sand beaches, warm water, and the sunset over the sea is fantastic. This place attracts, above all, the romantic nature, those who appreciate the beauty of nature. Like to spend their vacations on the island and Russian tourists.
This holiday is especially advantageous – you can get a visa on arrival at the airport, and the prices are very reasonable. Go to Bali on their own – not such a difficult task.
Organizing a trip to Bali without agencies
Organizing travel on your own can be much cheaper than through travel agencies. First of all, you need to plan your trip. You can also book your lodging and tickets early so that the best seats are not sold out. And you need to take care of medical insurance.
Buying airline tickets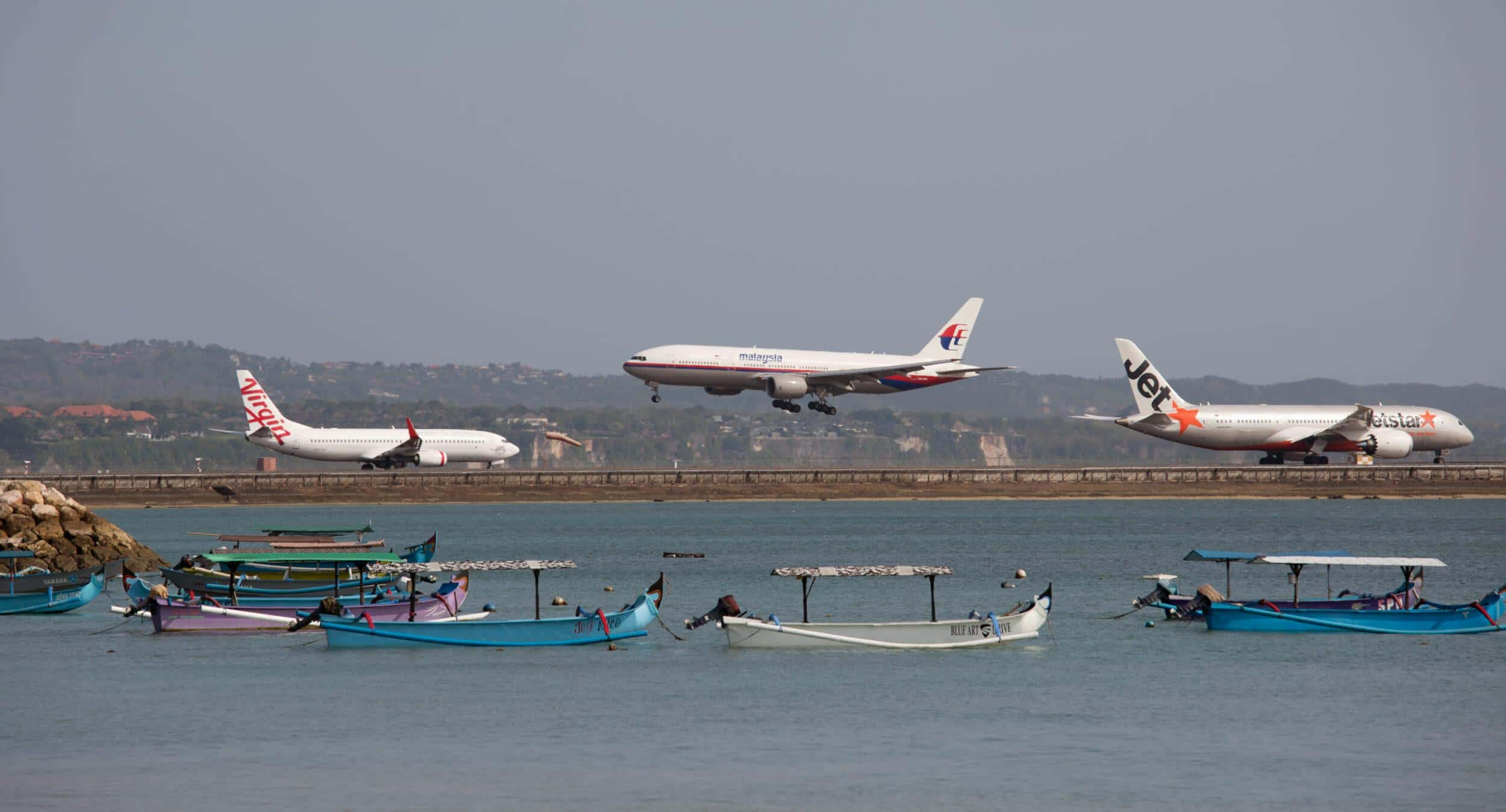 When planning your trip, you need to choose a suitable airline. The cost varies depending on how many connections you will need to make. Travelers usually change 1 or 2 planes. The average price for a flight is $700. Keep in mind that usually the trip costs the most, but everything else costs the least.
The length of the trip will depend on where you plan to travel from. In any case you have to travel more than half a day, or even a day. Especially tourists like to stop in cities such as Bangkok, Shanghai, in the city-state of Singapore.
The transfer may last about 8 hours, so you have time to visit some excursions in the place you happen to visit.
If finances and time allow, it is best to stop for a few days in the city from which you will continue your journey, explore the sights, and wander around. This way you will see much more than you planned at the beginning and broaden your horizons.
Where is the best place to book tickets? Many people advise Aviasales. The search engine is very convenient, you will quickly find the right option. If you plan to continue to order tickets here, you can save your data. To find the information you need, simply select the place from which you will be traveling, specify the exact date of your trip, and the city where you will be vacationing.
The site will display offers with different costs and, importantly, the number of connections.
Booking your accommodations
Of course, it is important to book accommodation in advance. You can choose a villa, a guest house, or a hotel. The earlier you take care of the place of stay, the more you can save. You can also use another trick – the prices for the same hotel may be different on different websites. By comparing them, you will find the best option. It will take you some time, but such a vacation will be profitable.
Rental housing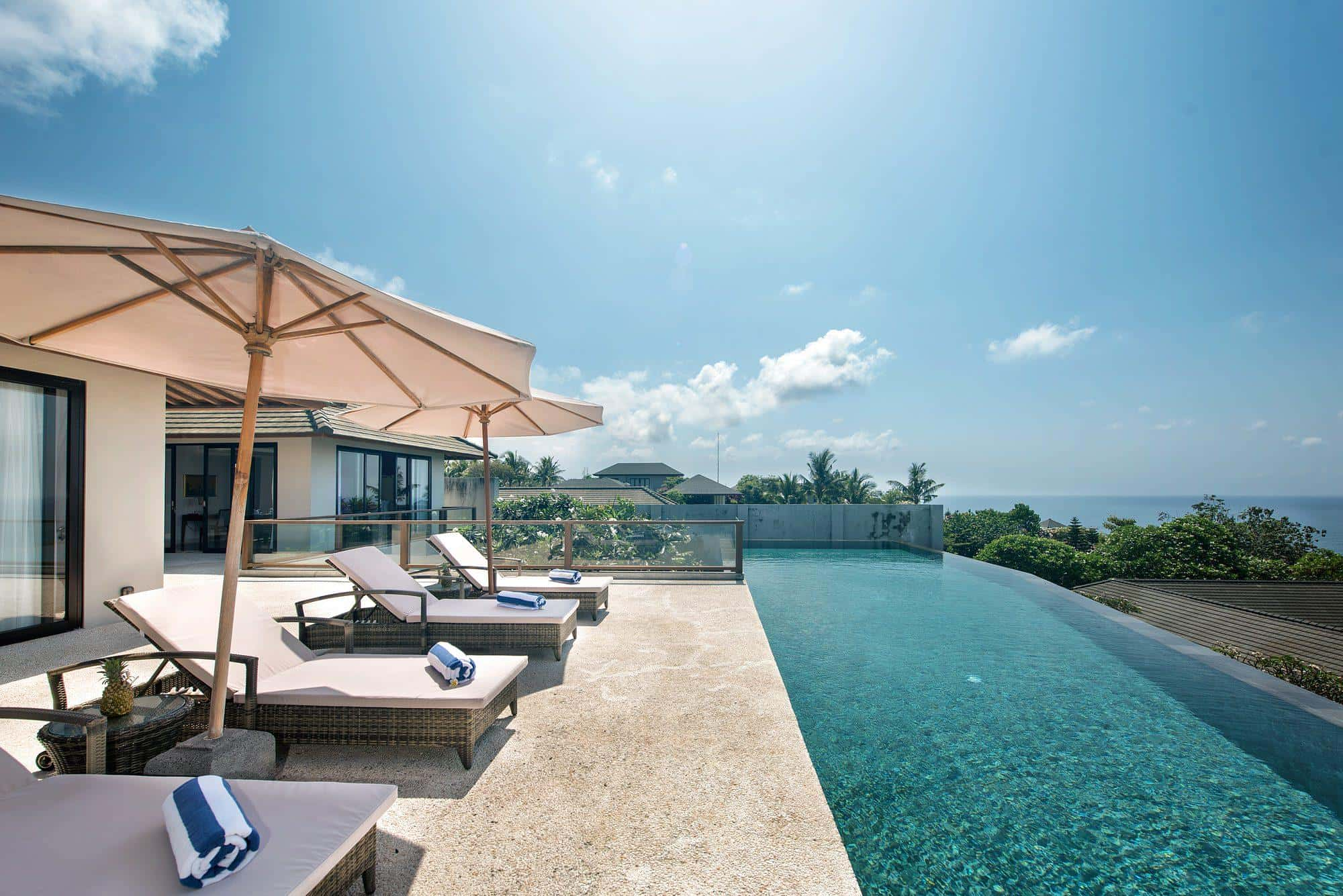 A cheaper option is renting accommodation from locals, but in this case you should be very careful – some people can cheat. It is best to ask around, and can recommend reliable owners of houses and apartments.
You can use the services of the website Airbnb. It's more reliable, but no one is completely immune from fraud.
If you want to go in the summer, book accommodation a few months before departure. Holiday by the sea is the dream of many, but it is cheaper to rent a room (or house) away from the beach. On the way you can explore the surroundings. You will see a lot of shops with souvenirs, buy things you like. Walking to the beach will not tire you out, but on the contrary, it will be useful, it will help to get back in shape.
In the end if you do not have time to plan your trip, to find a house or a room with the locals is not difficult. But then you have to beware of cheaters. You may not be satisfied with the living conditions, but if you are an undemanding person, this option will appeal to you.
Required Documents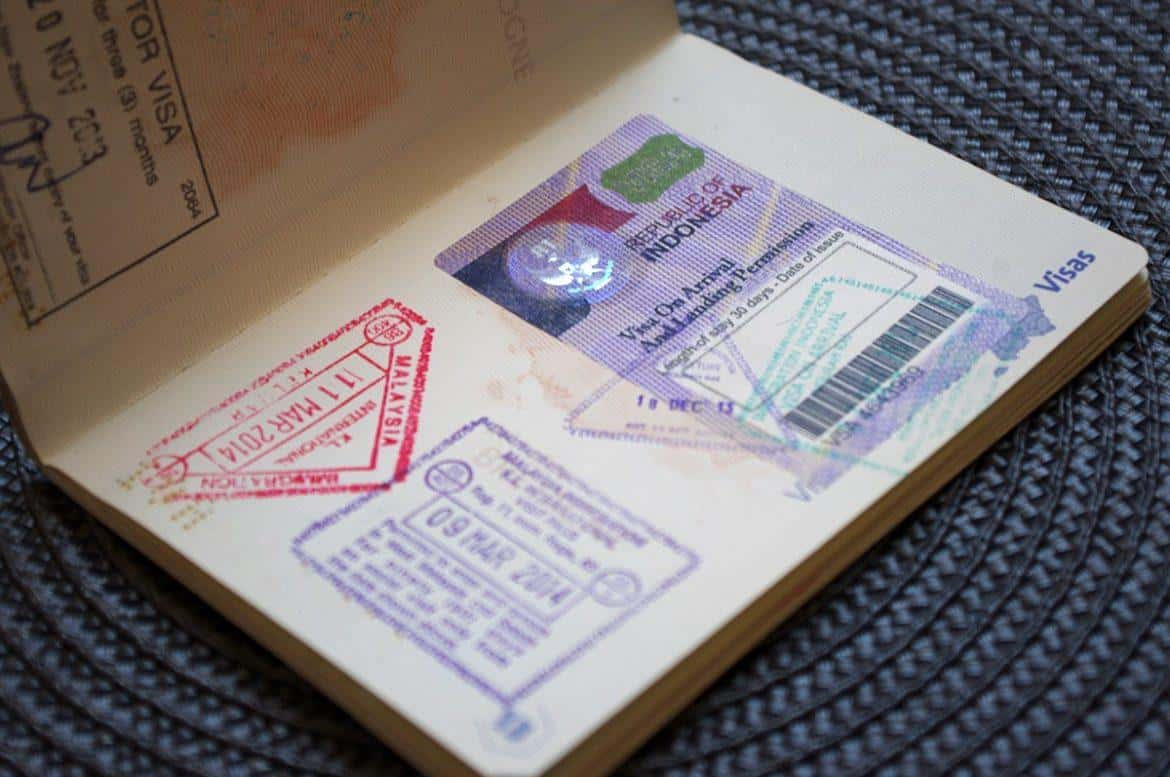 For tourists is a great fortune is that they almost do not have to worry about the documents. This is especially advantageous for those who do not have time to deal with paperwork, or those whose vacation is short. You do not need to apply for a visa in advance. You can get it for free when you arrive at the airport. But it is only valid for a month. If you want to stay on the island for a longer period – you must buy a renewable visa. It costs quite inexpensive – $ 35.
You are enticed by the lower rate and the lack of denominations in a bundle of local rupees is explained by the fee for exchange. It is better to change money in banks.
It is necessary to clearly agree on the destination and the cost of the trip before you leave for the location. And don't listen to the driver's entreaties that the chosen city or beach won't suit you
Medical insurance is better to buy in advance, even before departure. It is worth it, because the prices of hospitals on the island are quite high.
That's all! The only thing that remains is not to forget to take your passport. And, of course, check if you have the tickets with you, and if they are not left at home.
What to see in Bali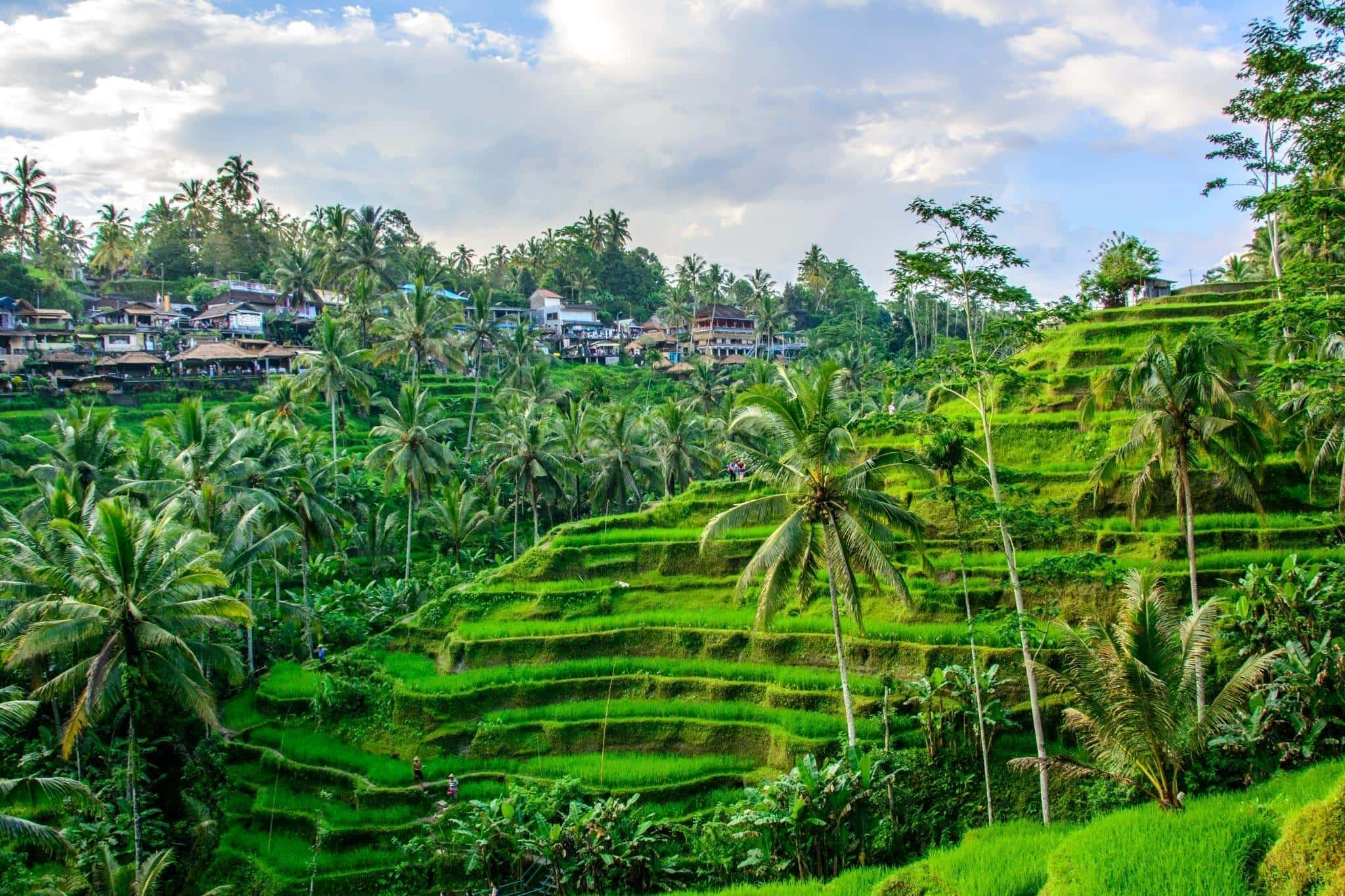 The island has several popular resorts. They are all different, but all have in common a warm atmosphere, friendly attitude towards all guests. Getting to them is easy – there are public transport, but if you're afraid to get lost – call a cab. Car enthusiasts will be able to rent a car to travel around the island.
Lovers of relaxing holiday will like in the resort towns of Seminyak, Legian and some others. If you prefer an active holiday – choose the resort of Kuta.
Do you want to bring home a lot of souvenirs? Be sure to visit the town of Ubud. Here tourists usually buy copyright works of artisans that can not be found anywhere else. Also here you can look at the rice terraces.
On the island, you can also see the real black sand. It is worth visiting the beach near the town of Singaraja.
Believers will find a huge number of temples on the island. True, you have to walk a long walk, because most of them are located on high ground. But the view from here opens up stunning. Especially majestic these places look like at sunset and sunrise. is Volcano Batur, and near it is located a beautiful lake, which is exactly the same name. Decorates this area and several waterfalls.
Will find something for themselves all who love outdoor activities. Popular sport is rafting. Rafting gives great pleasure. Worth a try to go surfing, and if you come with children – there is an excellent water park, which the whole family will love.
Many travelers book tours more at home, but you can decide on the route already on arrival.
Approximate cost of travel
Of course, everyone knows that the cost of travel depends on how many days you stay on the island, what kind of accommodation you choose, cook your own food or eat in restaurants. A lot of money is spent on gifts for family, friends, acquaintances – everyone wants to bring back from a trip, some souvenir of dear people. On average, each day a tourist spends $ 50 or more.
Consider the cost of various documents (tickets, insurance). Many people use different types of transportation, choose excursions, and also spend money for the Internet and cellular communication. For two weeks it usually costs from $ 1600. Of course, you should also take into account the fact that with increasing demand, prices for different types of services will increase.
How to have a cheap vacation on your own in Bali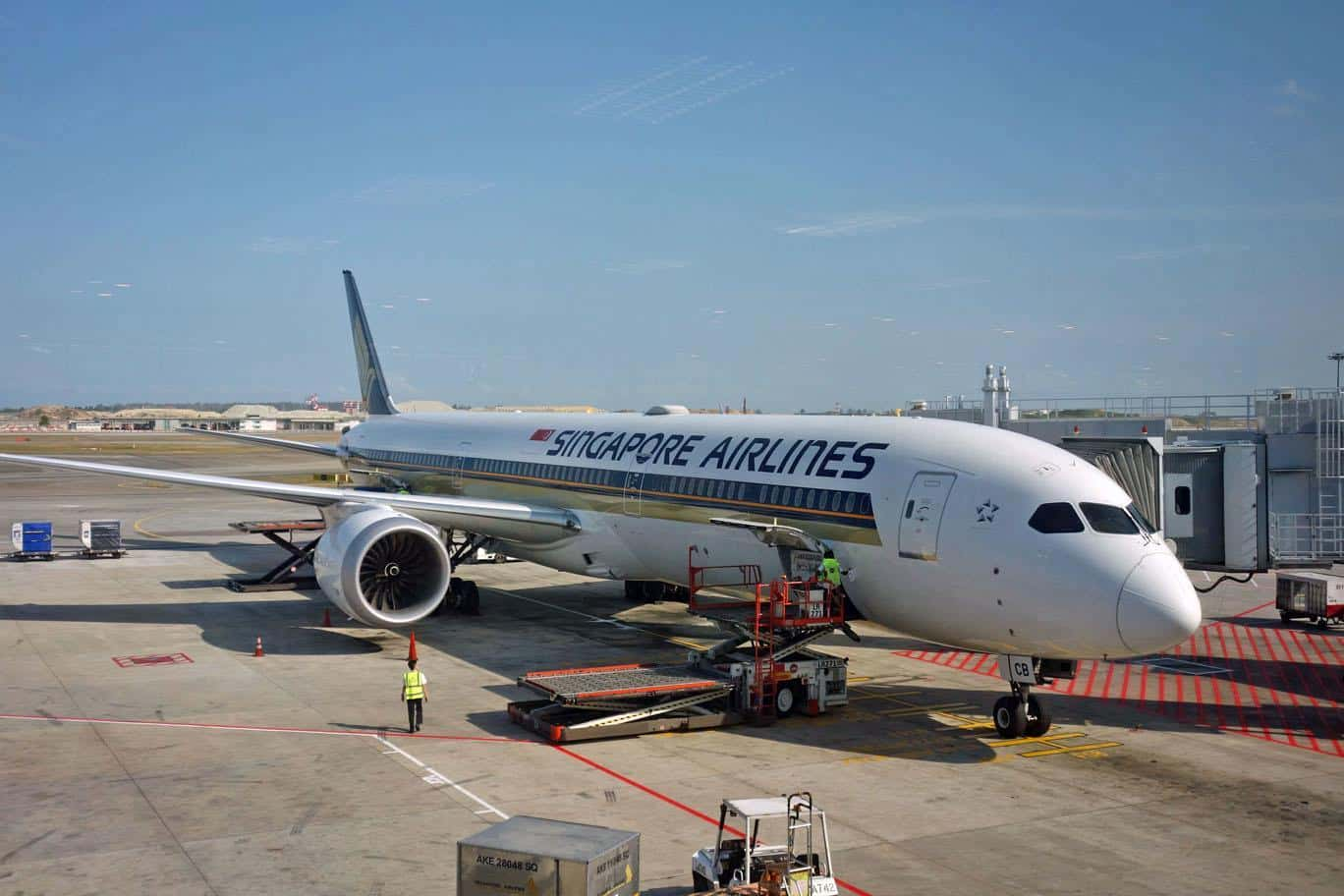 So, what you need to do in order to make your trip as cheap as possible:
You need to buy tickets six months in advance or at least several months in advance. Remember, what's the best website to look for the right information about their cost? That's right, on Aviasales. The cheapest option would be to fly with AirAdia, or (about the same price) Singapur Airlines. you can on the site RoomGuru. Choosing accommodation here, you will not make a mistake, and the trip will not bring you disappointment.
The best option is to rent a car on the island – you can visit many interesting places and you don't have to wait long for buses. This option is much cheaper than taking a cab. Of course, you should have your driver's license with you.
To save money on food, you should buy it in small stores or at the market. Inexpensive restaurants and cafes are also available, so you can afford to eat there.
The best way to organize a trip is with family or friends. The cost of housing is much cheaper than if you're resting alone. In addition, traveling together is always more fun – such trips bring people together, and the journey are the best memories.
If the summer travel is always expensive for tourists, the rest of the season recreation prices are much lower. The cheapest vacation is from November to March. This is when the rainy season begins. A winter trip has a number of advantages. The frequent downpours do not make it cold here. It rains mostly only at night or in the morning, when everyone is still asleep. But the air is unusually clean. This time will please those who like to relax in silence. But the New Year's holiday travelers also like to spend here, and prices at this time rise again.
What you need to know about Bali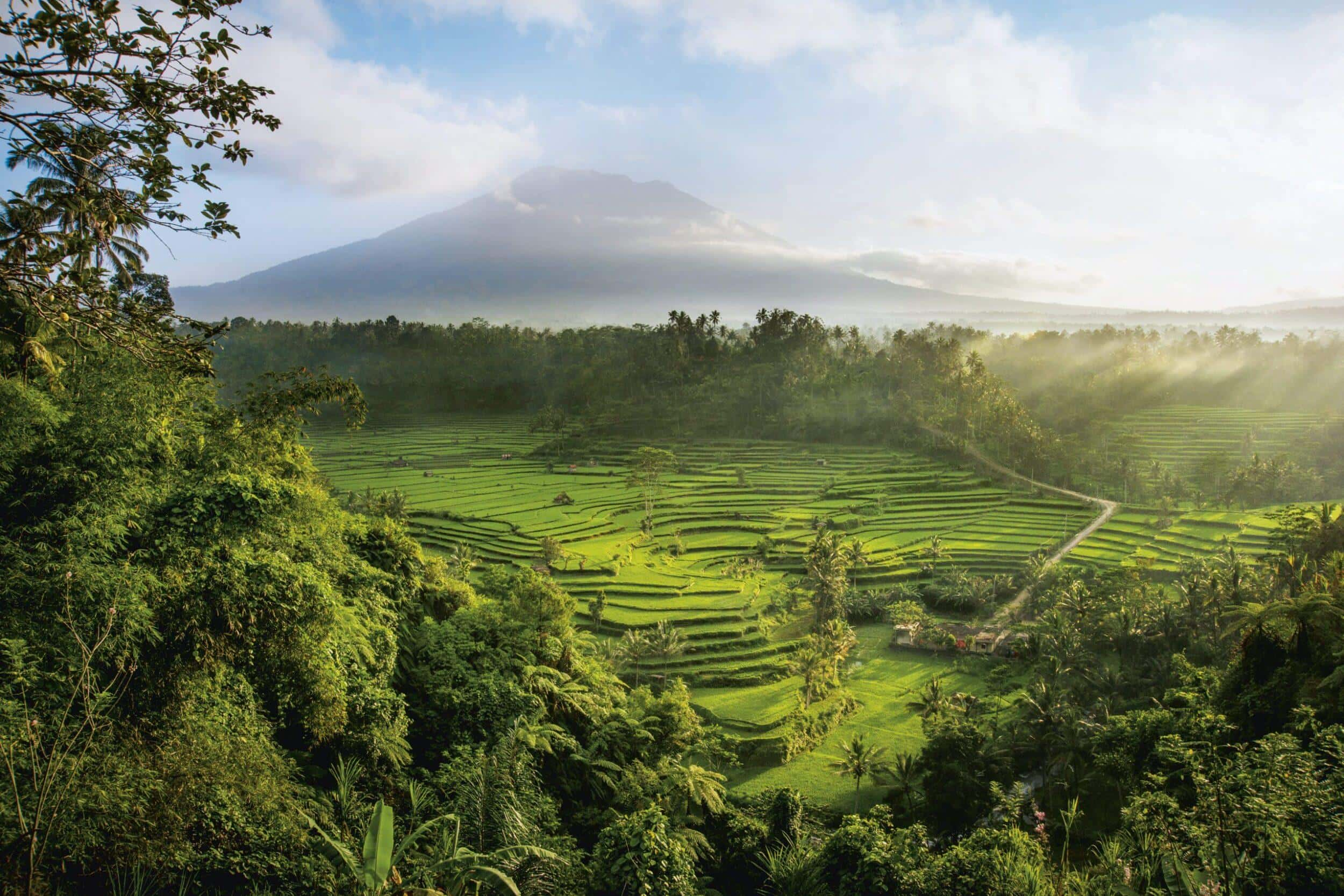 The island is part of Indonesia. Its area is large enough, tourists will always find a place for themselves. Here you can do various sports, visit many excursions, see the sights of different cities and just have a good rest – sunbathing on the beach, swimming.
Be sure to take sunscreen – you can get a tan here just walking around town. It is best to prepare your skin for a tan before the trip – go to the local beach. Then during the trip you will not get sunburned.
They say that Bali is an island of dreamers. Tourists are interested in the culture of the locals, learn the traditions and habits of visitors from other countries. The very nature here inspires – painters take to sketching the local scenery. And for writers, Bali becomes the setting for their new works.
Many tourists write that any time of the year on this island has its charms, to return here – their dream. So, if you will allow money and time – be sure to visit this fabulous island!
On your own journey to Bali
As a rule, when we talk about Bali, we imagine a fairy-tale island with tropical vegetation, hospitable locals, and always warm ocean and beautiful sunsets. This island has always attracted travelers from all over the world, but in recent years, an independent vacation to Bali has become especially popular among our tourists.
For Russians, Belarusians, Ukrainians and residents of other CIS countries, traveling to this beautiful island has always carried a lot of advantages: firstly, the reasonable prices for the rest, secondly, the beautiful nature, and thirdly, the opportunity to obtain a visa right at the airport.
However, when buying a tour in the agency the cost will be overpriced, so wishing to save money, we recommend to go to Bali on their own, good to do it these days is not so difficult.First of all, you need to plan your trip, book a ticket and find a place to stay, and then draw up the necessary documents.
How to organize a trip without a travel agent
Choose a trip date and a place to stay
Calculate your own travel budget
Buy plane tickets
How to buy tickets
Fly to the Island of the Gods with Etihad Airways, AirAsia, Qatar Airways, Emirates and other airlines. A round-trip ticket to Bali will cost around $700, depending on the airline and the number of connections. In fact, flight costs are the most expensive part of your trip budget.
The entire flight will take between 15 and 30 hours and will have one or two connections, depending on the city of departure. In particular, the transit point may be Singapore, Bangkok, or Shanghai. Often the connection takes more than 8 hours, so it's best to prepare for the wait in advance.
If you are not too limited in money and do not like a long road, a convenient option would be a stop in one of the above cities for a couple of days in a decent hotel, combined with a blitz sightseeing.
However, the easiest, and most importantly, the most profitable way is to buy tickets on the Aviasales.ru portal. On this site is a very convenient search for airline tickets, with the ability to save your request data, as well as a subscription to promotions on the desired destination. To find the best flight ticket for the dates you are interested in, simply select the departure airport and destination (Denpasar – DPS), then click on the dates in the calendar or type them in manually and click on the search button. In seconds the Aviasales booking engine will show you all available flights to Bali on the specified days and rank them by price, number of connections or other criteria. If you want to know how long the flight will last, this information is listed here.
Hotel Reservations
Bali has a wide variety of accommodations at varying costs, including typical hotels, cozy guesthouses, and luxury villas. The process of booking your own hotel online is covered in this article.
Early hotel reservations on the Internet will allow you to save almost half the amount. But there is another effective way to save on room reservations in Bali, while not losing comfort. The fact is that the same hotel rooms (in the same hotels) on different sites are priced differently, somewhere the price is low, and somewhere it is substantially higher. The main challenge is to find the site with the lowest price for that hotel. But there are many sites for booking (there are more than 100 big sites for hotels in Bali), it is a very long and tedious process to go to each one and compare prices, because then each time you need to enter the holiday destination, arrival date, departure date, number of people in the room, the required food, it will take more than 10 hours of your precious time. That is why we created Roomguru.ru, which saves a lot of time and finds the lowest price for a hotel among hundreds of sites. It scans all the sites for hotels, compares all the offers, and displays the most favorable option for you, and the service itself is absolutely free. Why overpay for hotels, because this money will be useful in the resort and increase your level of comfort? Just use Roomguru and be sure to find the best deal!
How to book a room
Some travelers, going on a trip to Bali on their own, rent a separate house for accommodation from locals, but it's quite a risky option, because not all landlords are decent people, and in some houses after a day of stay are found insects, which can significantly spoil the holiday. But if you are not afraid of renting a house in another country, then it should be done as safely as possible.
There is a special service called Airbnb (read more about the service here), where you can rent a house in Bali, as well as in many other places on our planet. Airbnb is not a 100% protection from scammers and bad homes, but it's much safer to use than renting a house from the first guy you see.
It is better to take care of booking an apartment or a room in advance, especially if the dates of the tour fall on the high season. To save money, but to live comfortably, book the accommodation at least several months in advance. Naturally, the prices for seaside cottages, located on the first line, will be higher than the prices for housing in the city, slightly distant from the sea.
Of course, you can try to find a suitable option on the spot, but it will require a lot of time, good knowledge of English and a driver's license to move around the island in search of houses for rent.
Required Documents
You will need very few documents to travel to Bali on your own. If you are not planning to stay on the island for more than a month, you will not need an early visa. You can get your visa stamp for free at the Denpasar airport immediately after your arrival in Bali. If you think to stay on the island longer than 1 month, it is better to buy an extendable visa for $35 (issued for a maximum of 60 days).
For the tourists, going to Bali on their own, it is recommended to get a medical insurance beforehand, because the medical service in Bali is not cheap. Well, and, of course, do not forget your passport when you leave home.
The main resorts and attractions of the island
When thinking about how to go to Bali on your own, the question of the main places to visit will definitely come to your mind. There are several popular resorts, varying in atmosphere and nature. Almost all places can be reached inexpensively by public transportation (it's best to learn about it right now at the link provided so you can easily navigate the island).
You can enjoy a traditional holiday on the beaches of Nusa Dua, Legian and Seminyak, or enjoy the nightlife in bustling Kuta, see the work of local craftsmen and admire the rice terraces in the city of artisans Ubud or look at the black sand in the former capital of Bali Singaraja.
In addition, on the Indonesian island paradise, there are hundreds of temples, which are worthy to visit in the morning or sunset hours, when the flow of tourists is not so strong. It is also worth to go to the volcano Batur with the lake of the same name, watch the wonderful sunset from the windows of the temple Uluwatu or go to one of the waterfalls, whether it's Git-Git, Sekumpul or Melanting. For a better understanding of the local population is better to know the basic phrases used on the island, they are useful in a variety of situations, ranging from bargaining in the market, ending with a request for help (if such a need, which is very, very rare).
In addition to the cultural enrichment in Bali, you can actively recreate: go rafting on the Ayung River, ride a wave in the ocean with local surfers, ride elephants or go to a water park in the area of Kuta. It is better to book interesting excursions in Bali in advance, so that you don't have any problems with payment and explaining to the guide what you want to see specifically.
For more information about the main attractions of the island of the gods, see the article "What to see in Bali" on our website.