"There are no abandoned cats, dogs or people in Amsterdam" – an essay about Europe's freest city
Amsterdam is a dirty city. But the mess is somehow native, homely. You don't want to check every shop and the cleanliness of the forks in the establishments. You know that everything is not very sterile, but you take it easy. And that's how it is with everyone. Even those who are used to wiping their hands with antiseptic all the time. Such magic.
With the famous houses is very unusual – at first they seem the same, such a solid chocolate tiles with a bizarre pattern, and then you start to see the differences: the size and shape of windows, shutters, door and porch design, tiles on the roofs and even the degree of slope of the building itself.
Speaking of the porch. The Dutch look after their porch with special reverence. Mandatory attributes:
A lot of different bushes;
a bench, so that in the evening you can go out for a smoke;
something on the windowsill (from eccentric porcelain pugs to a touching collection of antique mini-flasks);
and an instagram-parked bicycle, of course.
At first you want to constantly take pictures and photograph every porch, but then the obsession lets go and you just start to enjoy it.
During sunset, the city is incredibly warm. Regardless of the time of year. Canals, bridges, and alco-boats take on such beautiful color and light that it feels like you're inside a film photo.
About the people.
Very beautiful. Tall, stately and, how should I describe it, healthy, or something. Shiny hair, muscles, white smiles – as if they were all from a poster about a healthy lifestyle.
There are no abandoned cats, dogs, or people in Amsterdam. Only bicycles are abandoned here, which can stand and rust for years. You won't find a single animal on the street without its collar and owner nearby. Even cats have their own little collars. There are no homeless people here either.
The problem with them is solved this way. Let's do a skit:
Social worker: Take this nice man to work, he's left on the street.
Dutch entrepreneur: No, I don't want to.
Social worker: If you hire him, you won't pay the tax that you pay for all your employees.
Dutch Entrepreneur: But he can't do anything!
Social worker: Okay, you're tax exempt and you'll get extra compensation for a while.
Dutch entrepreneur: Okay, I'll take it.
The waiters and vendors are always smiling and genuinely interested in where you come from and how you like the local food. By the way, in few European cities is this noticeable, but in Amsterdam, before you ask for coffee at the bar or start voicing your order to the waiter, it is customary to ask "How are you doing?"
When is the best time to fly to Amsterdam
The best months to visit are April and November (according to a man who has been to the Netherlands more than 40 times).
In April, everything around is in bloom, smells and the air is fresh and crisp. Such beauty that even those who are always unhappy with everything (if you have such a friend, advise him to go to Amsterdam in the middle of April) will not be able to resist.
In November, you can find yourself in an early Christmas fairy tale. It gets dark quickly, and hundreds of lights are lit and reflected in the canals. Sometimes snowflakes may come down from the sky and dance with you to the nearest pub. By the way, there are no drunken people on the streets at this time. And in general there are few people – autumn holidaymakers have already left, and the New Year revelers just buy their tickets.
Summer in Amsterdam is also very pleasant. No heat, light breeze, but a lot of tourists.
Think a few times before you go to the capital of the Netherlands on the birthday of the Queen (April 30). On this day all Europe comes to Amsterdam. Very festive and fun, but if you do not like the crowd and the crowds – do not.
The same goes for the January vacations. Everyone is drunk on the streets. Of course, people are kind and there's no aggression, but you get tired of the eternal partying quickly.
In September and October in Amsterdam it rains and is overcast. You might as well go to St. Petersburg.
How to choose tickets
It is better to choose direct flights, although they are more expensive. Only once you miss the plane during the hour-long layover in Frankfurt, you can understand the point. Only after 9 hours at Munich airport will you feel the value of this advice.
Alternatively, you can purposefully fly to the same Munich, eat sausages and rest there, and then fly to Amsterdam in a day or two.
It is better to look for tickets for direct flights in advance, using all the features of our website.
What to take with you
You can truly enjoy Amsterdam only if you are properly equipped.
Be sure to bring:
A waterproof and windproof jacket (even in summer).
A thin but warm sweater.
Comfortable waterproof boots (rubber boots won't do).
Spare boots (when you walk a lot you need to change your shoes, otherwise even your house slippers will start to chafe).
Quick-dry pants (linen will also work for summer).
Where to Live
Don't rush to rent a place to live on the central canal. You're absolutely guaranteed that there will be a Coffeeshop or bar below your window (not everyone likes that). Plus it's twice the price.
Take a closer look at Pijp Oud-Zuid and The Plantage (closer to Oosterpark). It's very cozy, doesn't have crowds of tourists, a lot more cute places for locals to hang out, and adequate grocery stores (Dirk's is very cool).
How to get to town
Cabs, buses, horse-drawn carriage – forget it. Only the train.
The ticket costs up to 4.1 euros (the amount depends on the method of payment) and you can buy it on the way out of the airport – in yellow vending machines, which daisies are located in the center of the lobby. The machine accepts cards and coins. For paper euros you can buy a ticket at the ticket office, but it is harder to find.
Trains depart from platforms 1 and 2, go with stops and arrive at the Central Station. The journey takes 15-20 minutes.
There is only one airport in Amsterdam, so it is quite busy. Be prepared for the fact that you can not get on the train. Fortunately, they run at 15 minute intervals. At night, every hour.
What to do?
Don't walk around the red light district, Dam Square, and other touristy places. Walk once, check the box, and then go farther – beyond Old Town. That's where Amsterdam will hit you without any weed.
You have to walk through all the parks, lazily sipping Grolsh or munching on waffles. Amsterdam is very green and the air is rich and delicious.
If you want trendy photos – go to the museums of modern art: Moco Museum (12,50 euros per ticket), Stedelijk Museum (18 euros) or the gallery W139 (payment upon request).
Here are a few more places.
Huis Marseille, Museum for Photography is the oldest photography museum on Keizersgracht 401.
Canvas used to be a canteen for the employees of De Volkskrant newspaper. Now it's a cute rooftop bar with a restaurant and club. Head to Wibautstraat 150.
The Cinecenter is a retro-modern cinema, very beautiful. Films in English. Ticket price 9,50 EUR. Look for Lijnbaansgracht, 236.
In general, Amsterdam is not the city where you just want to run through all the sights and put the Netherlands in your bragging list of countries. Here you just need to walk – on foot, by bike, by boat. And this "must do" list only spoils everything, makes you fuss and run somewhere again. Isn't that what makes us leave on a trip?
Souvenirs
Tony's Chocolonely.
The bar is just huge and disastrously delicious. There are salted caramel and all sorts of coconut options. There are people who have gone on another Amsterdam trip for this chocolate bar. The packaging, by the way, is awesome.
The big bar costs 3.5 euros and you can find it in almost any supermarket.
Monkey
You can buy this cute thing at the souvenir shop at Central Station in the IJ-hal pavilion, and it costs just over 6 euros. The origin of this monkey is unknown and why it had the honor of being in the souvenir shop is also unknown. If you find out, tell us.
A rubber duck in an unpredictable costume from the Amsterdam Duck Store is a great souvenir option. The store also has small trinkets – but what's the point? You have to get a full-fledged duck for 25 euros. Collectible variants (like Darth Vader, which glows when in contact with water) will cost more. By the way, the store does not accept cash, payment only by card. Look for the duck's nest at Oude Leliestraat,16.
All kinds of standard magnets, tulip bulbs, and porcelain figurines (if you need them) are better off at Pijp Oud-Zuid. In a secret street somewhere between the Heineken factory and Sarphatipark hides a market where you can buy watermelon smoothies, fresh fish, leather belts, mini pasta and traditional souvenirs. They won't be any different from the magnets from the famous 100% Holland store.
Also at the Flower Market you can buy a cool set of house magnets – 10 pieces for 12 euros.
If you think you'll get high from a chocolate bar, tea or a lollipop with cannabis, it's not so. Though it depends on the power of self-influence.
At Waterlooplein Market, too, you can find souvenirs, clothing, and even antiques. The market is open every day except Sunday from 9:00 to 16:00.
In general, do not be afraid to feel in Amsterdam somehow uncomfortable because of the embodiment of imposed stereotypes. Yes, the smell of grass can be felt permanently. Yes, the Red Light Quarter starts working in the evening. Yes, you can meet a grown man with makeup and a dress a la "Captain Sparkle" at the bar. But it doesn't feel like there's only debauchery around, all stoned and insane. Amsterdam is not about that at all.
Guide to Amsterdam


ZolotaRubka
Amsterdam is a city of freedom and ease, of hospitality and a little bit of madness. Some call it the New Babylon, others call it the Venice of the North, but no name can capture the enchanting magnetism of the Dutch capital. There is an amazing atmosphere of lightness and fun, which falls in love with anyone who comes to get acquainted with local beauties. The answer to the question of advisability of traveling to this country, and in Amsterdam in particular, will be unequivocally positive. When coming here, the tourist will be able to enjoy the local colors, typical only for this place and its people.
For those who are still in the process of making a decision about a trip to these wonderful lands, the following information is designed to help determine the choice finally. So why is it worth visiting Amsterdam? To answer this question, I have a lot of arguments in favor of the city.
1. Walking by bikes
This is one of the distinctive features of the city that every visitor of Amsterdam can experience. Riding a bicycle is not fun, but rather a necessity. The explanation for this fact is quite simple – the high cost of parking. But even if you have available finances, to find a free place for the car will be a task from the realm of fantasy. So do not take the risk of renting a car, and immediately rent a car for a period of stay in the city.
How much does it cost to go on vacation?

Shakymiss
In this article I will talk about how much we spent on vacation in Amsterdam, as well as describe the main costs that await you in this city.
So, the expenses for our trip consisted of the following items: flight, accommodation, food, entertainment, transportation, and souvenirs. The last item, of course, is not necessary at all, but we wanted to please our relatives.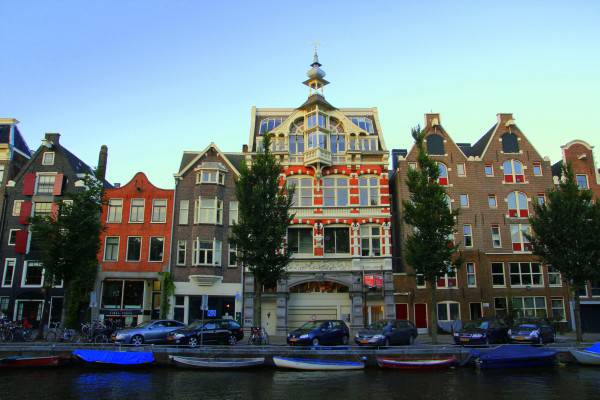 Flight
We were in Amsterdam at the beginning of this year (i.e. 2015), but we paid for the flight in advance, because the New Year vacations (early January) is the period when Amsterdam is quite full of tourists and, therefore, many flight options are already sold out.
We took a flight from AirBaltic (low cost carrier) on the route St. Petersburg – Riga – Amsterdam, and back Amsterdam – Tallinn – St. Petersburg.
When is the best time to travel to Amsterdam?

Shakymiss
Amsterdam – one of the European capitals, which is very popular among tourists from different countries, including the Russians.
Since Amsterdam is not supposed to have a beach holiday, the city practically does not have a so-called dead season – all the sights and attractions are available to tourists all year round (although there are periods when tourists are less than usual).
Nevertheless Amsterdam's weather varies quite a bit from season to season , so it depends on what time you want to go and what your goals are.
Spring
Visitors to Amsterdam in spring will have nice weather as early as the beginning of March when the winter begins to subside and the air gets warmer. However, I would not call March an ideal month for a trip – it is quite wet, so walking in the fresh air is not very pleasant. Average March temperatures usually do not exceed ten degrees, but precipitation is very possible.
April and May are some of the best months to visit the city. Average monthly temperatures already reach 15-18 degrees, and the amount of rain begins to slowly decrease. The dampness is already gone, so you can walk around for days on end, secondly it becomes quite warm and sunny, and thirdly, this is the time when flowers bloom in Amsterdam – especially tulips, of course, for which the Netherlands is so famous.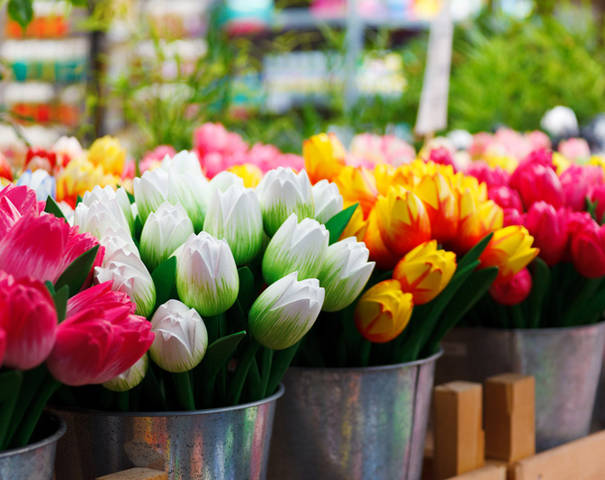 In general, the weather is favorable to… read more
What money should I take with me?

Maroona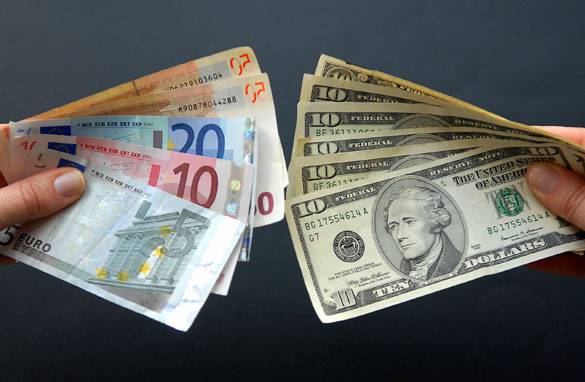 Holland is in the European Union, so the official currency in the country is the euro. Accordingly, it is better to travel there with Euros. Taking dollars makes no sense – you're unlikely to find a place where you can pay with dollars. About the rubles is better to forget. In short, it is better to exchange rubles for euros in Russia, at the most favorable rate, because if you find where to exchange rubles to euros in Amsterdam, the rate is not very profitable, and you risk losing a certain amount of money. And in general, there will be less hassle and wasted time.
If you still have to change money directly in the country, the operation can be done in a bank or exchange office. Not all banks change rubles. But dollars can be exchanged everywhere. Many exchange offices are located at the airport and near the railway station in special offices (called GWK).
Where to stay in Amsterdam?

Maroona
If you're traveling to Amsterdam, it is better to take care of where you'll spend the night. There are several options: hotel, hostel, apartment, botel, cottage or country house, mini-hotel, guesthouse, homestay or couchsurfing.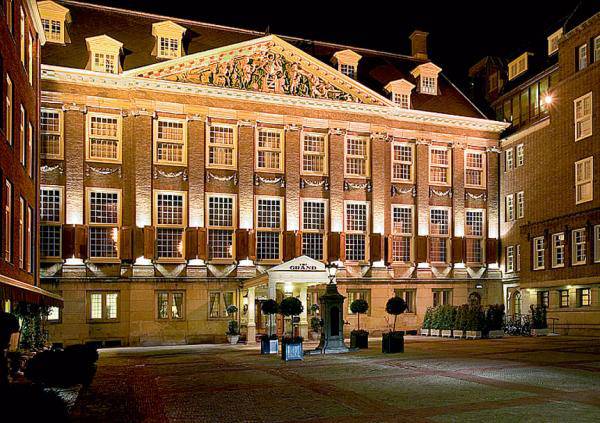 I would like to tell more about hotels in Amsterdam. There are more than 300 hotels in Amsterdam: 16 five-star, 64 four-star, 113 three-star, 57 two-star, 34 1* hotels, and 25 non-star. In some hotels when placing one or two children under a certain age (differently in different hotels: under 2, under 12 years, etc.) for extra beds is free.
Going on vacation with children

Maroona
You can go to Amsterdam with kids. The weather in Holland is gorgeous with lots of things to do!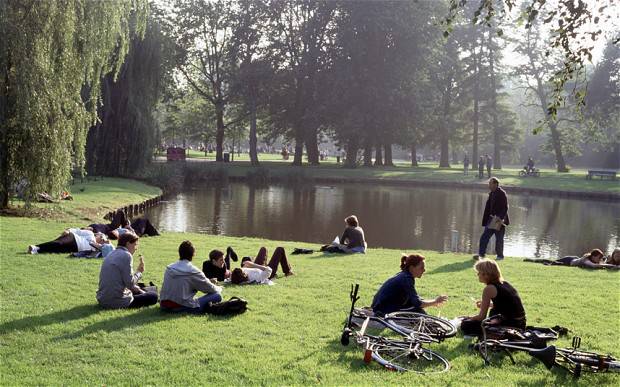 In general, the weather in Holland is not stable and very pleasant. The best months to visit the capital of the Netherlands are summer. The weather is nice during the summer months, but you are unlikely to feel the heat. The thermometer in Amsterdam recorded a couple of times at +34C, but in general the average summer temperature is +19-21C. In summer it rains sometimes (for example, during our stay in late August there were a couple of days when it was unreal to get outdoors because of the wall of rain. Unpleasant!).
Useful Information

Maroona
If you're going to Europe, then, of course, knowledge of foreign languages is not superfluous. First of all, the English language. Without English nowadays, as they say, you can't go far without it. The national language of the Netherlands – Dutch. It sounds like a mixture of English and German, in my opinion, but even if you know both languages, it is unlikely you will understand Dutch, or, as it is also called, Dutch, although there are similar words.
If you speak at least a little bit of English, it will be much easier: I have not met any Dutchman who does not speak English. Moreover, almost everyone speaks English fluently, with excellent pronunciation (unlike, for example, the French, who clearly have problems with English). Also many Dutch speakers speak German.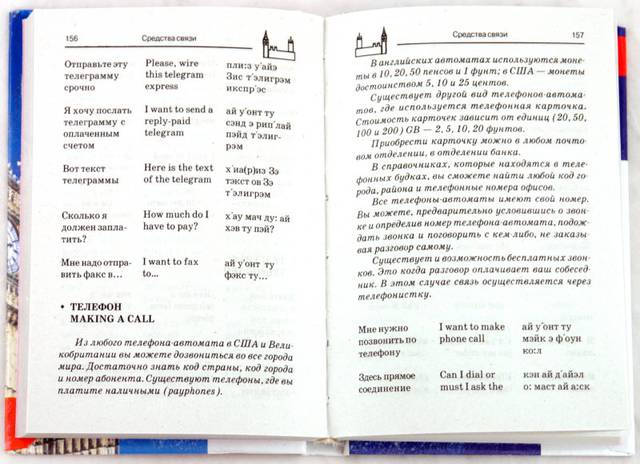 If your English is very poor, it is better to buy a dictionary or phrasebook. In general, everywhere in Amsterdam, there are Russian tourists, you can turn to them in case of emergency.
There are guides and audio guides in Russian in museums (as, for example, in the State Museum, Museum of Torture, Rembrandt House Museum (besides, the audio guide is free), etc.). ), some restaurants have menus in Russian ("Lucius" on Spuistraat 247) and some employees of restaurants, hotels and hostels speak Russian (for example, the Hotel Apple Inn 3*, Hotel Abba 1*, the restaurant "Da Giorgio" on Warmoesstraat 38, "Argentina Restaurant Los Santos" on Spuistraat 285B.
How to get there?

Maroona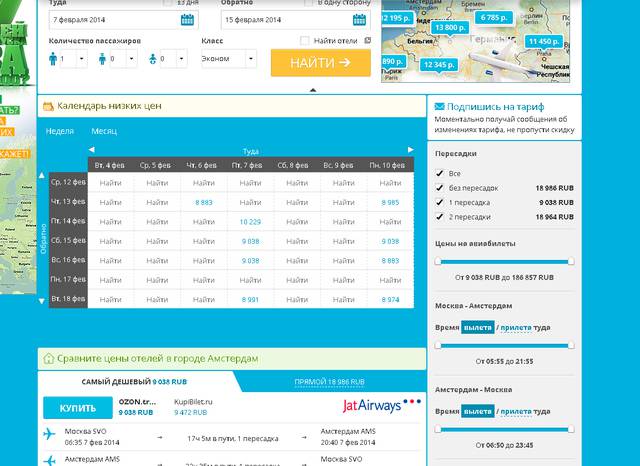 There is clearly no shortage of planes today. Every day dozens of planes leave for Amsterdam, sometimes 20 minutes apart. Prices for a one-way ticket start at 3500 rubles from Moscow. To search for airline tickets I use aggregator-finders, i.e., systems that search for all possible flight options from all agencies and airlines. For example, I like skyscanner.ru and aviasales.ru. The latter one has a very handy chart of low prices: the chart shows the departure and arrival dates for which the lowest prices are posted. At the moment the price for the ticket with a connection is several times cheaper than without a connection (without connections the prices are over 30,000!). However, with two or more connections the prices of flights also increase. So the only way out is to take a connecting flight. Of course this is not the most convenient option, so choose flights with a minimum wait for a connection (minimum 40 minutes to connect the flights), so as not to sit in the airport excruciatingly long (once I sat for 8 hours, I felt terrible). The direct flight lasts about 3.5 hours. From St. Petersburg the flight is shorter, a little over 3 hours.
It's better to fly from Moscow, though. From other cities there is a surcharge, so, for example, from St. Petersburg flights are one and a half to two thousand rubles higher than from Moscow. So if it is cheaper for you to get to Moscow, it is better to do so for the sake of economy.
The airports of the capital, from which the flights to Amsterdam depart, are Domodedovo (DME), Vnukovo (VKO) and Read more…
Food and Drink

Fleurcristal
When coming to a new place for himself every traveler wants to try the local food and local delicacies. I used to hear the opinion that such a concept as the Dutch cuisine does not exist. So, not far from the Museum Square in Amsterdam there is a small eatery called Hap-Hmm, but it was raining outside and we were hungry and the combination of these circumstances helped us to discover the Dutch cuisine! The exact address is Eerste Helmersstraat 33, 1054 CZ Amsterdam. Mostly locals come here, but there is an English version of the menu for tourists too. This little restaurant serves great homemade food in simple homemade dishes.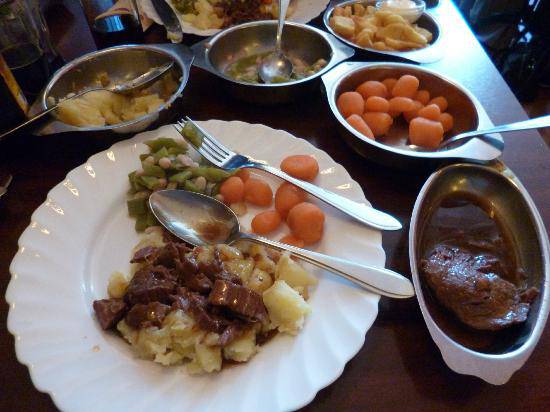 Dutch cuisine is very rich in vegetables and cheeses. The Dutch cook meat in a very interesting way, it turns out very tender juicy and flavorful.
For a three-course dinner for two people we paid 24 euros, not expensive in my opinion.
If you're really, really, really hungry and you feel like swallowing an elephant, then you should go to Calf and bloom at Singel 461 1012 WP Amsterdam. It serves great food of enormous size. The decor is minimalist, but the portions are clearly maximalist. The soup is in pails, the salad is in kilograms, the meat is almost half a kilogram of steak. You can judge the prices by yourself.
What tours are worth visiting in Amsterdam?

Maroona
For the most part, those who come to Amsterdam without an excursion group arrange themselves, so to speak, self-excursions. This is justified, because Amsterdam is full of a variety of attractions, open to the public.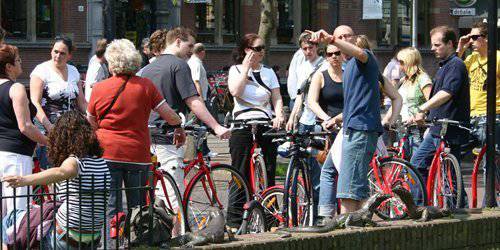 If a book with a description of the attractions or audio-guide in the museum is not enough, you can use the services of a professional guide. In Amsterdam, live and work a lot of Russian and Ukrainian guides who are happy to lead you through all the beauties of the capital. The cost of all guides on different tours is different, depending on the type of tour (walking or bus), included sightseeing points etc. The guide will show the price, one per group, and the group can range from one to 40 people. But one thing is for sure, that the guides know a lot of little things that will be of interest to you.
And the excursions are just a sea of excursions! Here are some of them:
Amsterdam sightseeing tour
This tour lasts about 2-4 hours.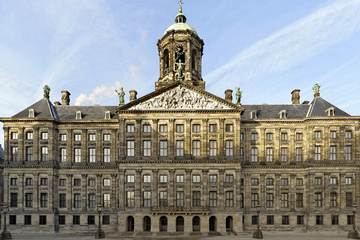 The best way to see Amsterdam is on foot! The tour goes through the central part of the city, where the main sights are concentrated.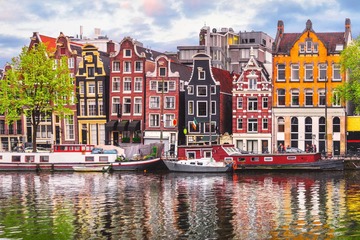 Amsterdam Amsterdam sightseeing walking tour with a walk through the canals of Amsterdam and an excursion to the diamond cutting factory.