What to see in Australia: Top 12 places to see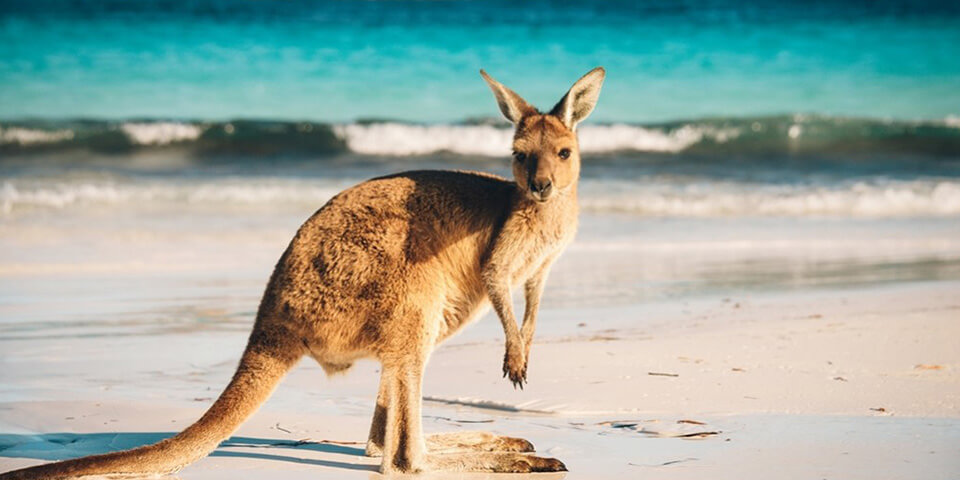 Australia is an amazing country of contrasts. It is simultaneously the smallest continent and the largest island. It is not particularly open to migrants, but thus attracts tourists who want to conquer its pristine beauty.
It is in Australia that the megacities are combined with the boundless land, untouched by man. Its unique nature reserves are included in the list of World Heritage for a reason, there really is something that you can not find elsewhere.
So what can you do to make your Australian experience memorable?
1 Sydney Opera House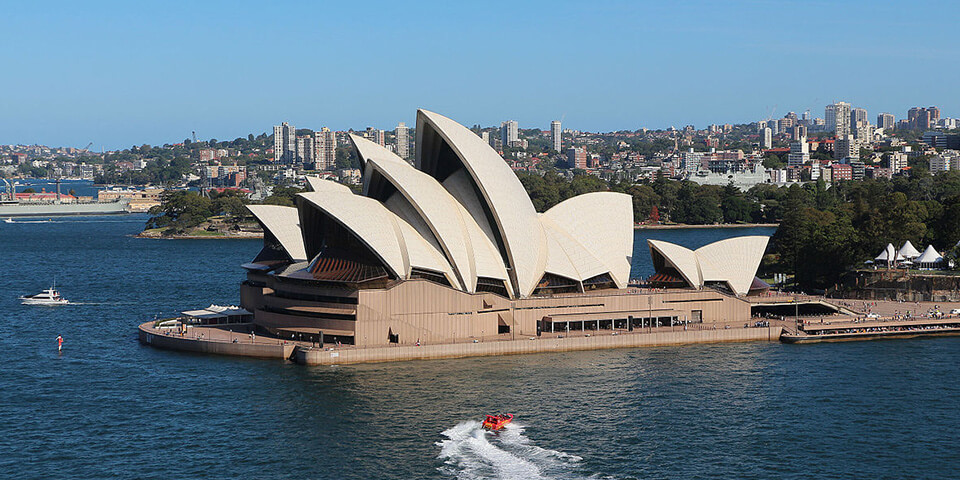 When you mention Australia, the first thing that comes to mind is huge white soaring sails. The Sydney Opera House has been a national landmark for years. It is a UNESCO World Heritage Site and is famous all over the world. It is unparalleled, no wonder the theater is the most recognizable building in the world. Here you can not only take a cultural walk, but also visit the Royal Botanical Gardens.
2 The Great Barrier Reef.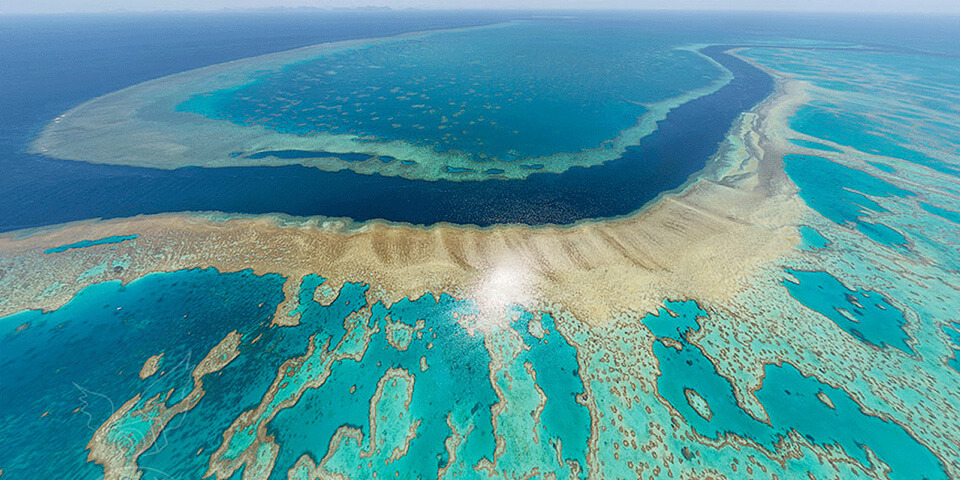 A true marvel, the largest living structure on the planet is another UNESCO site, the Great Barrier Reef. It can also only be seen by visiting Australia. This unique formation, visible from space, consists of 2,900 coral reefs and 900 islets. This place is protected by the Great Barrier Reef Marine Park and has everything for a great vacation. Diving, boating, snorkeling, and exploring 1,600 species of tropical fish will surprise even the most sophisticated traveler!
3 Kakadu National Park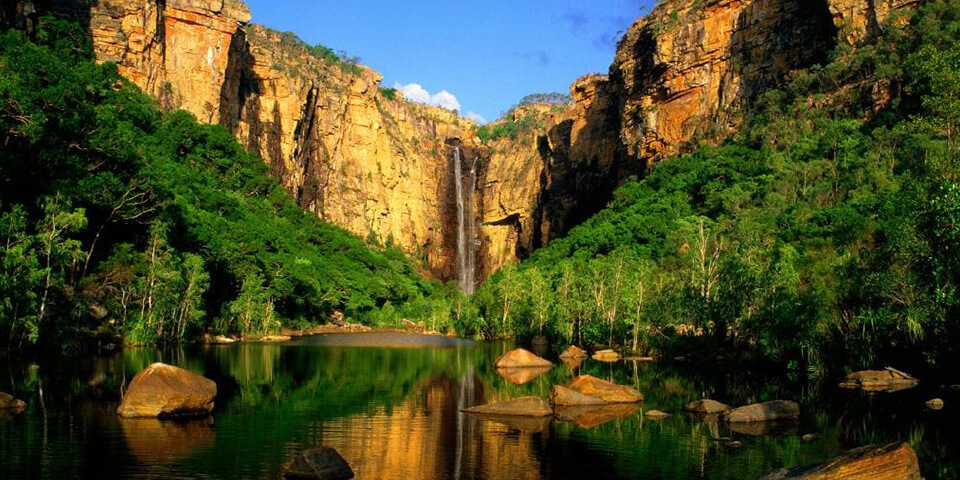 This park is considered the largest in Australia and the second largest in the world. This place is a treasure trove for those who love pristine nature. Here you can find unique species of birds, reptiles, plants, insects and fish. The area of the park is surrounded by natural escarpments and is like a reservation, creating a unique natural world. You can also see the Aboriginal rock art, with some of the paintings being more than 18,000 years old. The park is also a UNESCO World Heritage Site.
4 Blue Mountains National Park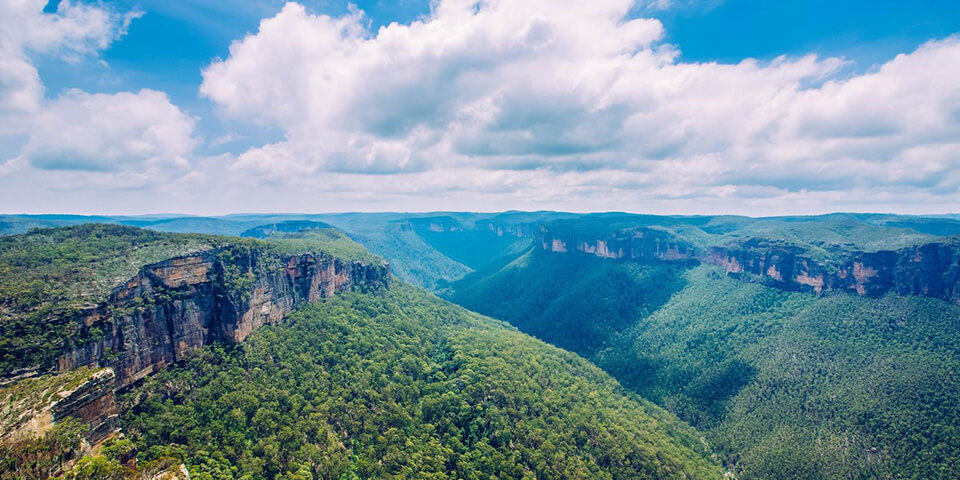 This national park is also a UNESCO World Heritage Site. It is located west of Sydney and is a popular place for day camping. Nearly 1,500 square kilometers of mountains, forests, and pristine beauty got their name for a reason. The mountains are blue because there are so many eucalyptus trees growing here. They evaporate a lot of essential oils that create a bluish haze in the air. Incredibly beautiful!
5 Fraser Island.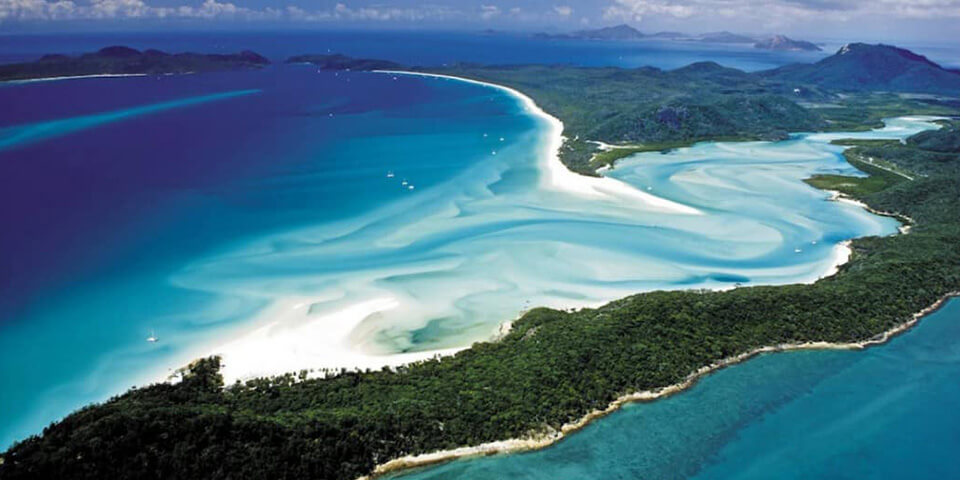 And another specimen of World Heritage is the largest sand island in the world. It holds the wrecks of rusty ships that got caught in its net. It covers more than 1,800 square kilometers and has about 40 freshwater lakes, as well as mangrove forests and swamps. Horse herds, Dingo dogs, and rare species of birds and animals roam freely here.
6 Daintree National Park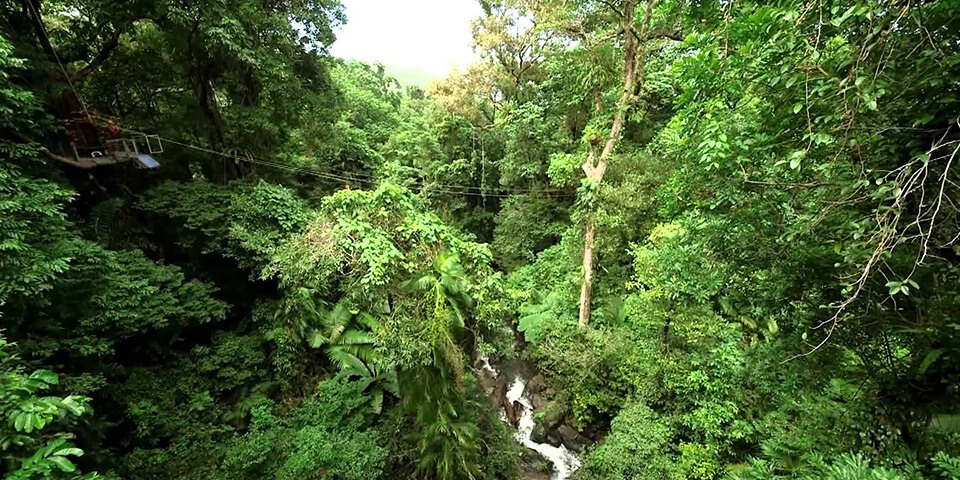 In Queensland you can find a unique place on Earth where the last virgin rainforest is preserved. Daintree Park is listed by UNESCO because of its unique ecosystem. More than 12,000 insects live here, 30% of all reptiles in Australia and 18% of all birds. In the park you can visit Cape Misfortune, where James Cook's ship was wrecked, see the life of the Cooke Yalandji tribe and meet unique animals.
7 Harbor Bridge.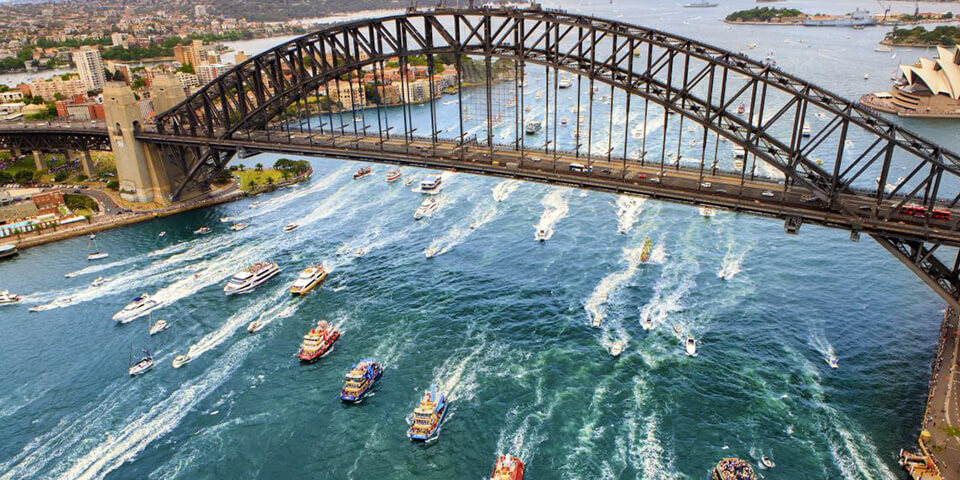 Along with the Opera House, Harbour Bridge is a symbol of Sydney and all of Australia. Residents themselves have jokingly nicknamed it "the hanger." And in the world it is known as the largest steel arch bridge. At 500 metres it towers 134 metres over the harbour. A must-do for the tourist is to climb with a guide to the top of the bridge and enjoy the view.
8 Yarra Valley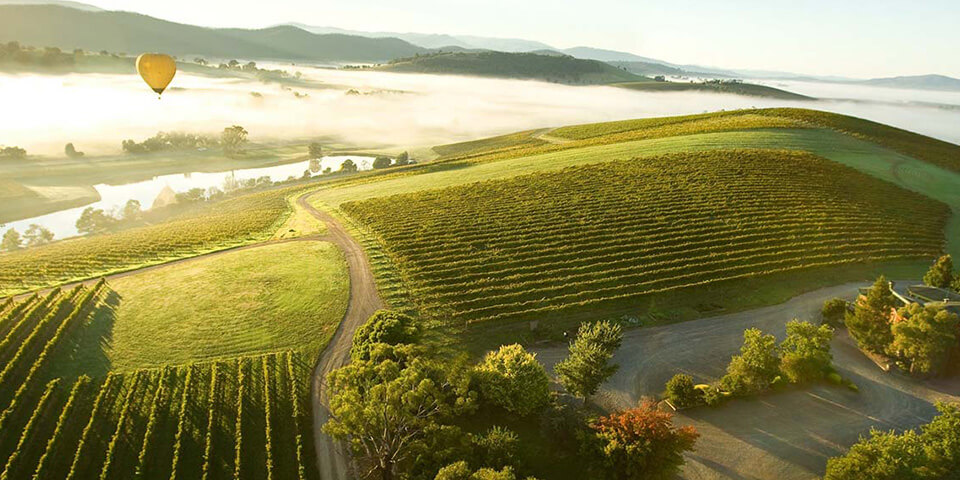 This valley doesn't particularly stand out among the other attractions in this unique country. But its main advantage is a unique offer for extreme lovers. One can take a hot air balloon flight over this valley and enjoy the view of vast vineyards and charming farms. The traveler will also get a bird's-eye view of Melbourne in all its glory.
9 Sea World.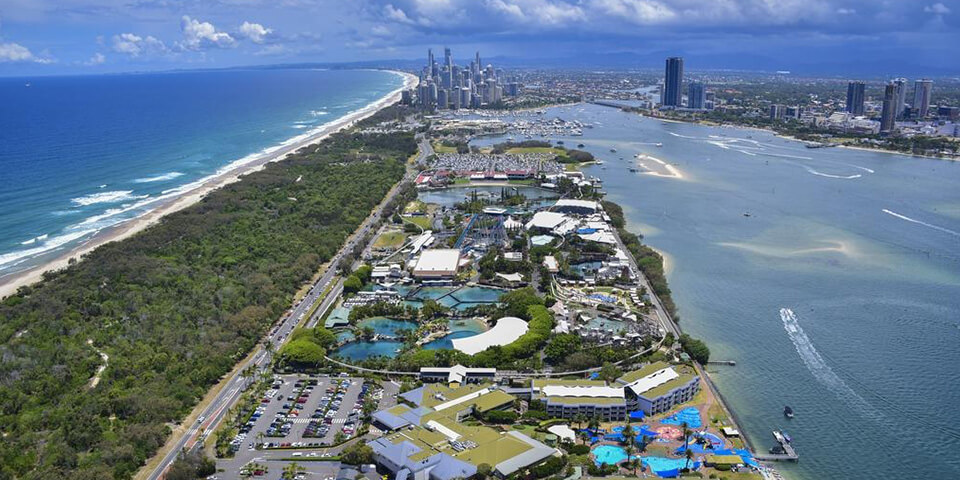 If you don't have time to go to the Great Barrier Reef, you can enjoy water activities at Australia's largest marine park, SeaWorld. It's home to the country's only polar bear, penguins, dolphins, stingrays and other sea creatures. The park also has plenty of activities and attractions to keep you entertained.
10 The Great Ocean Road.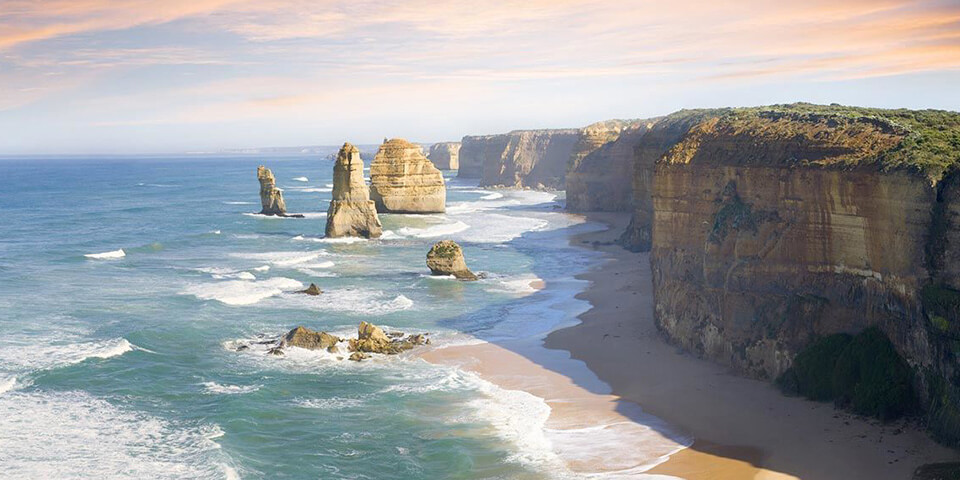 In Victoria, you can drive along the Pacific coast for almost 300 kilometers and see incredible beauty. The Great Ocean Road is beautiful on its own, but you can also visit outstanding natural formations along the way. There's the famous London Arch, Lock Ard Ridge, Grotto, and of course, the Twelve Apostles.
11 Uluru.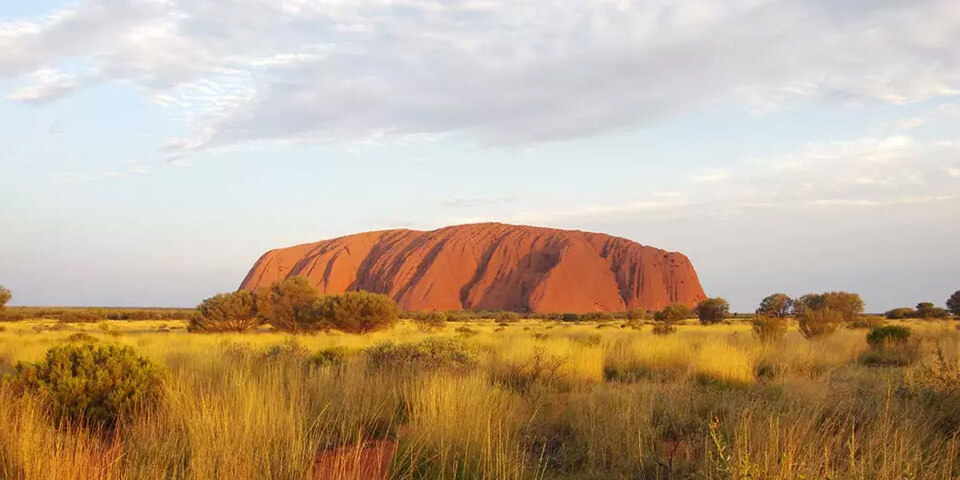 In the heart of Australia stands another tourist favorite. It is the most photographed place in the country and for good reason. Uluru is a huge red monolith that was formed 680 million years ago. It rises 348 meters above the surface, but most of the monolith is hidden underground. About 500,000 tourists visit it every year.
12 Kangaroo Island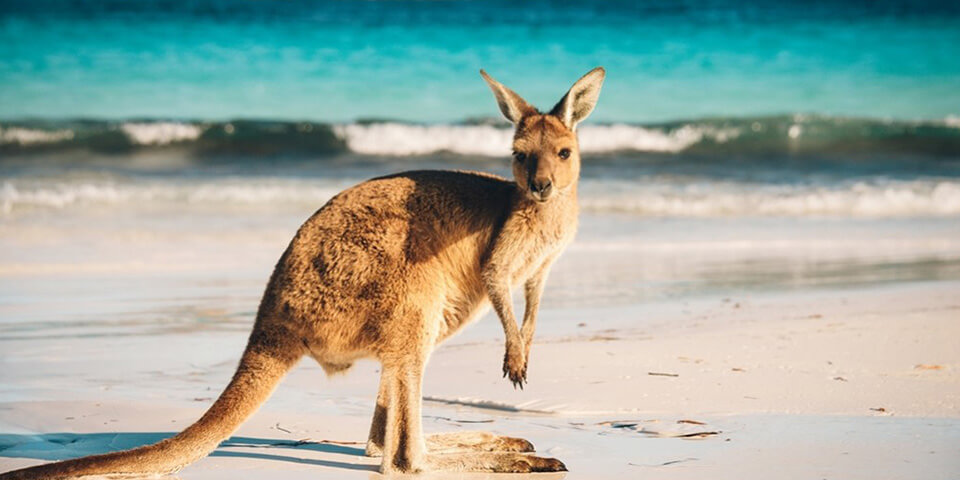 What is Australia without kangaroos? To see these unique animals in their natural habitat, you can visit Kangaroo Island. It is the third largest in Australia and is great for tourists. There are plenty of national parks here, and there are many animal species that live only on this continent.
This selection absolutely proves that Australia is one of the most unique places on our planet. Of course, these are not all of its wonders, but some of the most favorite tourist destinations!
Do you like the article? Support our project and share with your friends!
Interesting places in Moscow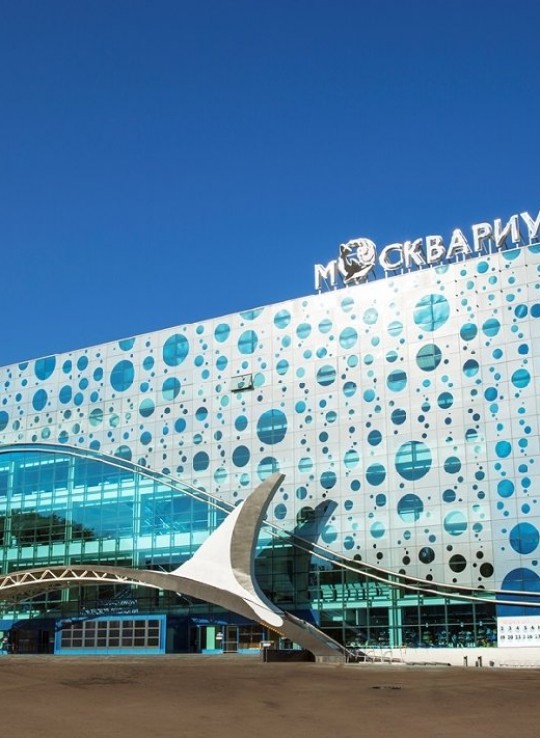 VTB Arena – Lev Yashin Central Stadium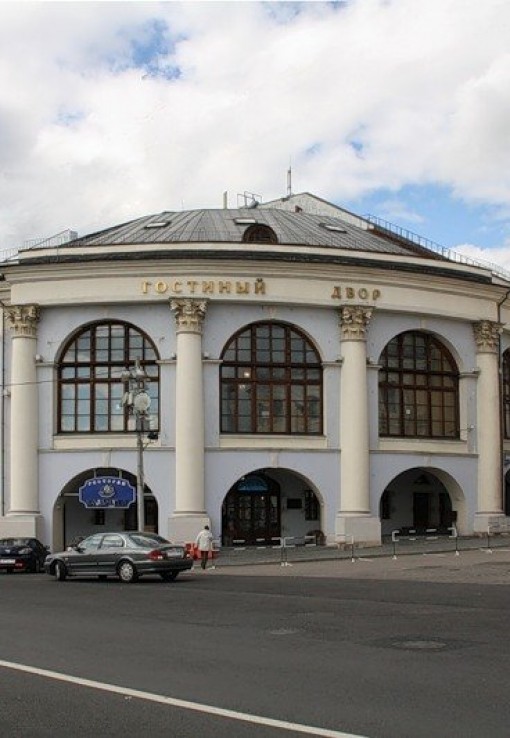 Gostiny Dvor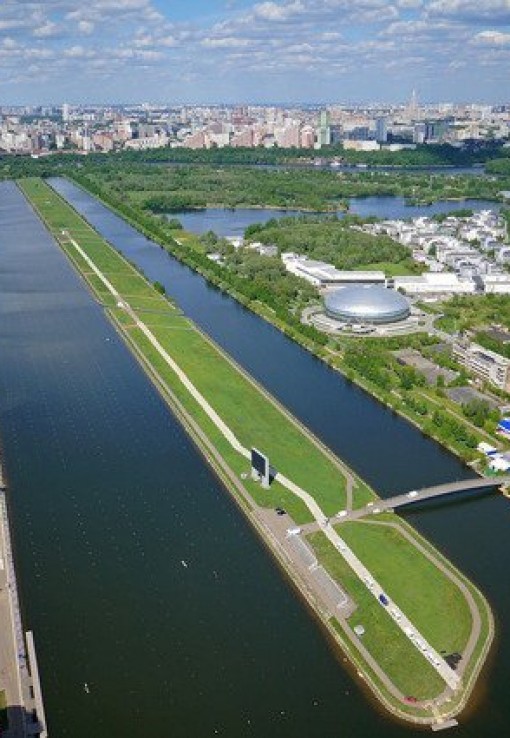 The Rowing Canal in Krylatskoe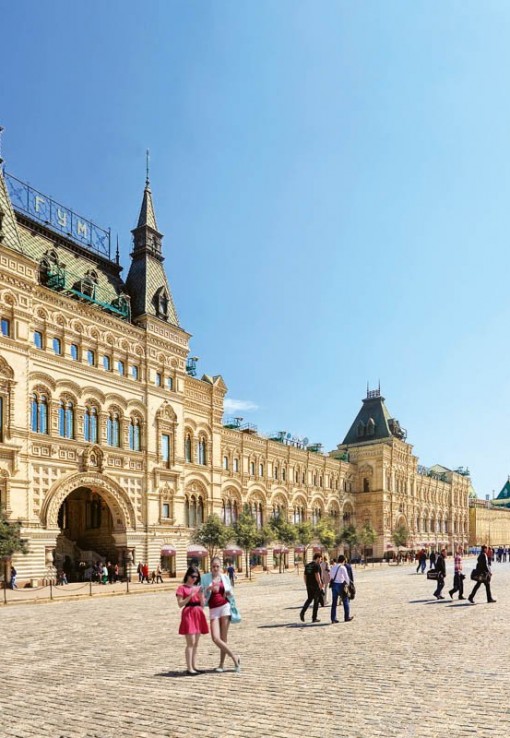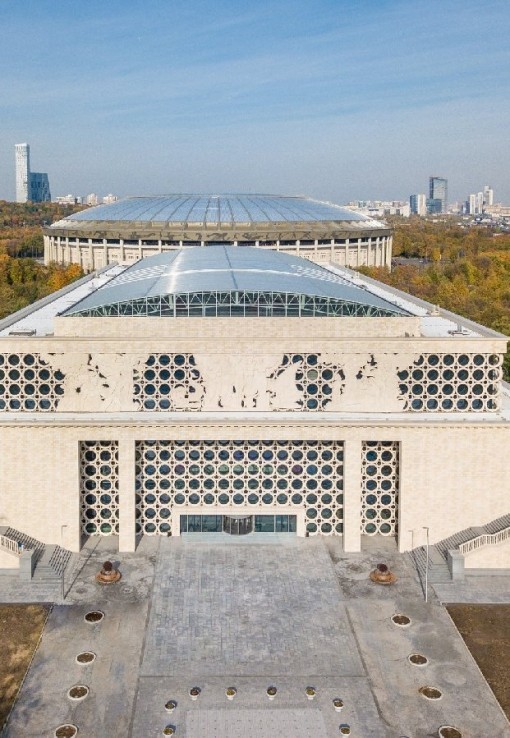 Aquatics Palace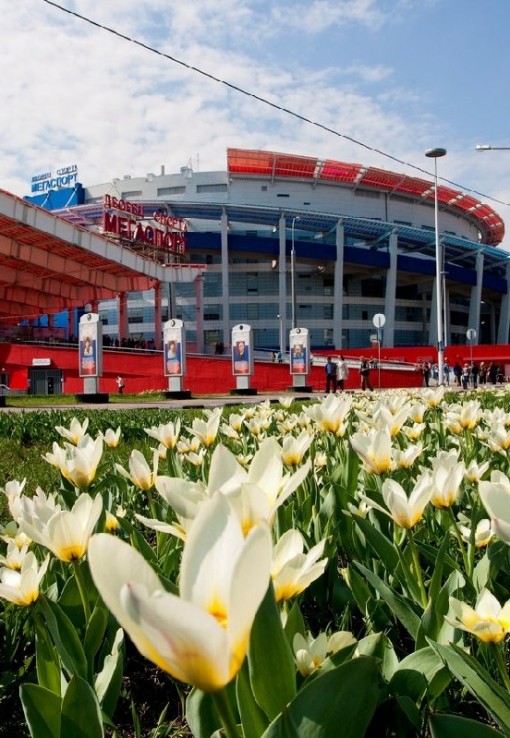 Palace of Sports "Megasport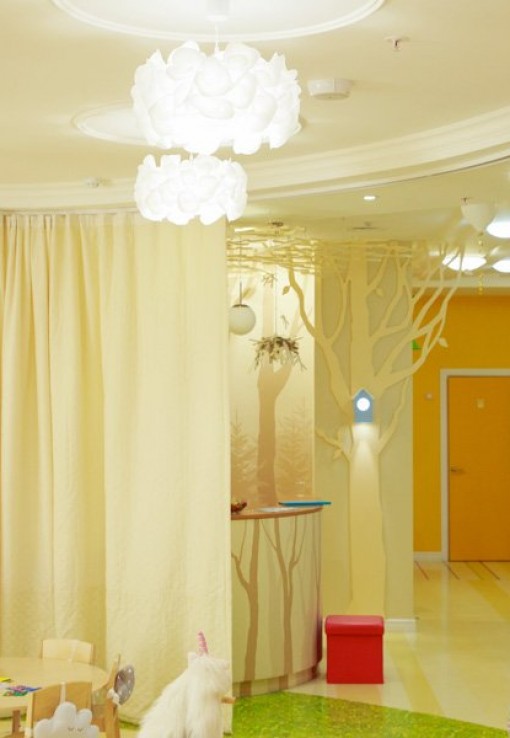 Skazkadarium" Children Center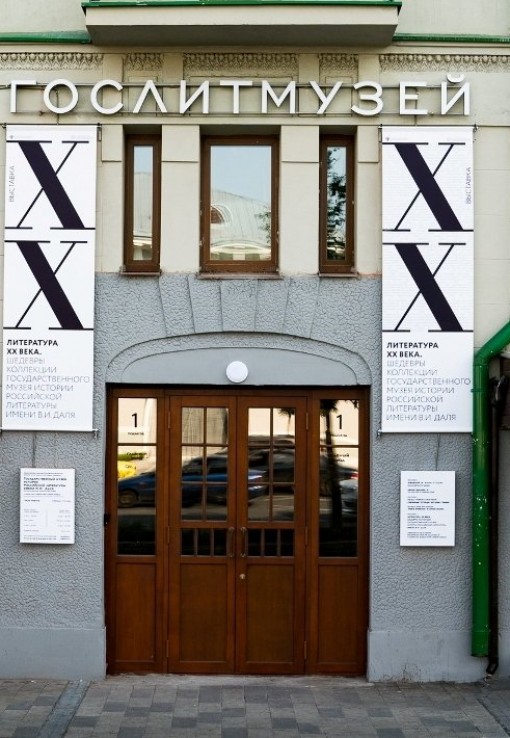 Lyuboshchinskiy-Vernadsky House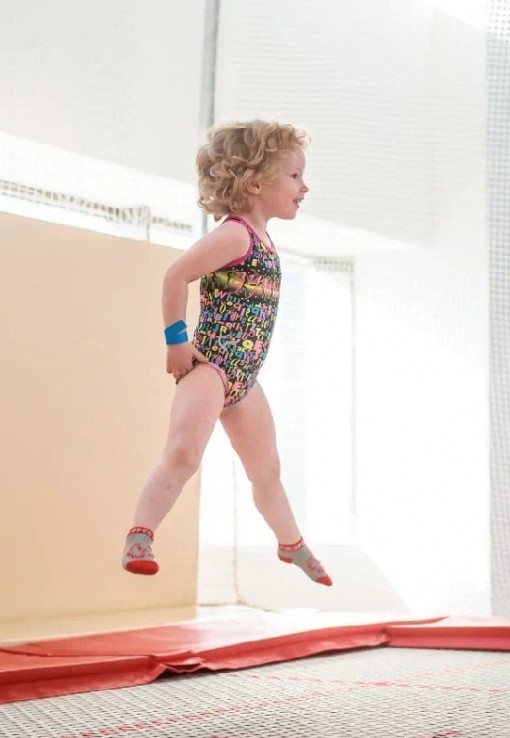 European Gymnastics Center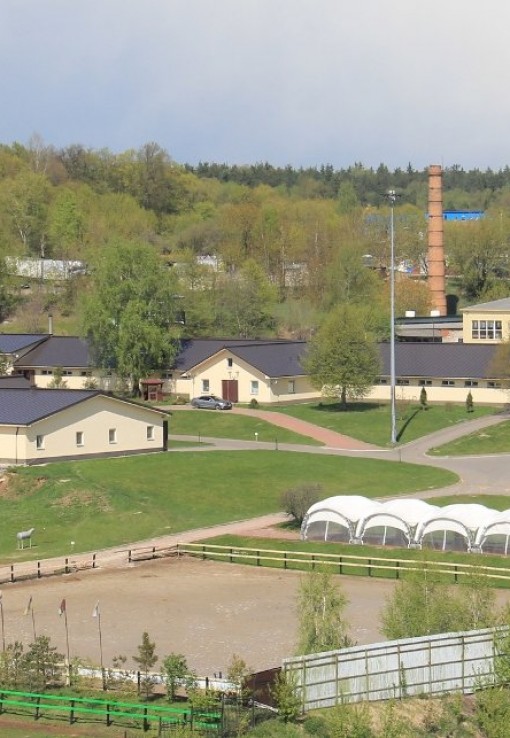 Countryside Equestrian Complex "Sozidatel
Game Center "Target
Interactive museum complex "Buran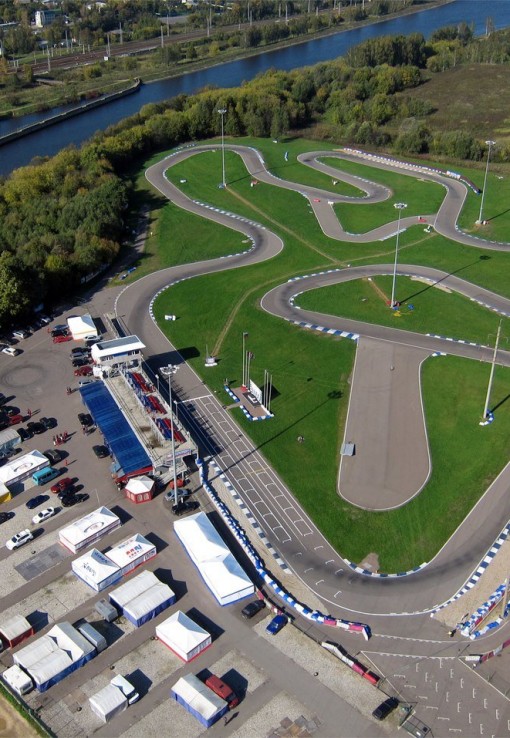 Lighthouse" mapping center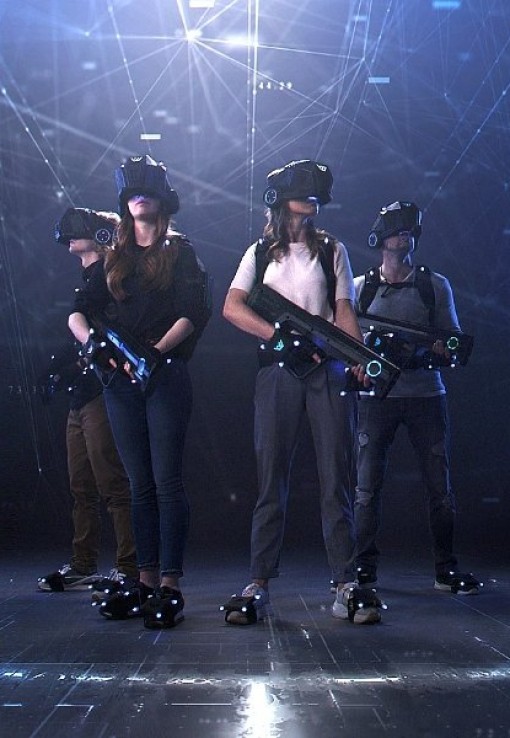 Virtual Reality club Another World
Portal VR virtual reality club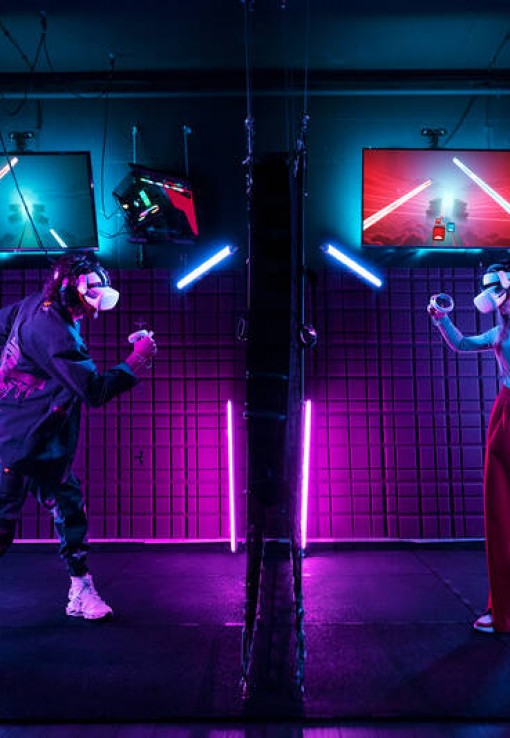 Unreal Place" Virtual Reality Club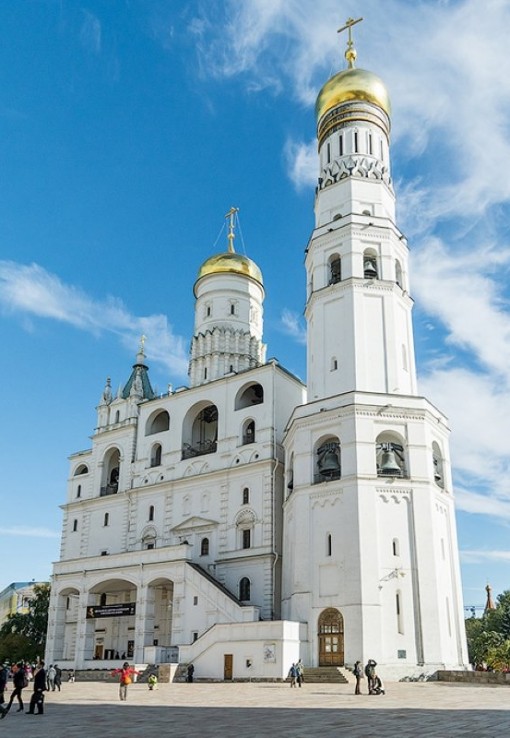 Ivan the Great Bell Tower
Crocus City Oceanarium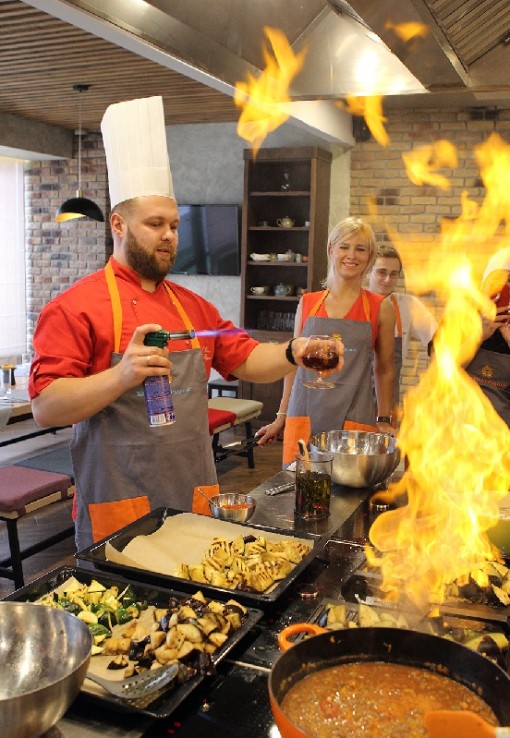 Vkusoterria Culinary Studio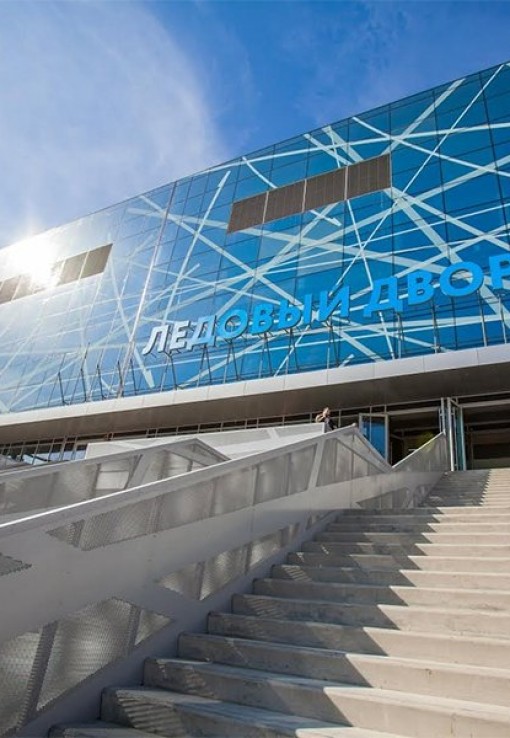 Ice Palace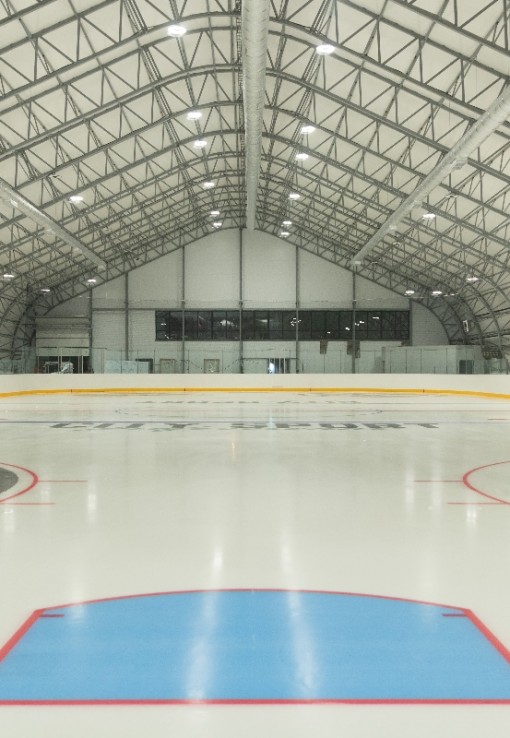 City Sport ice complex in Nagatinskaya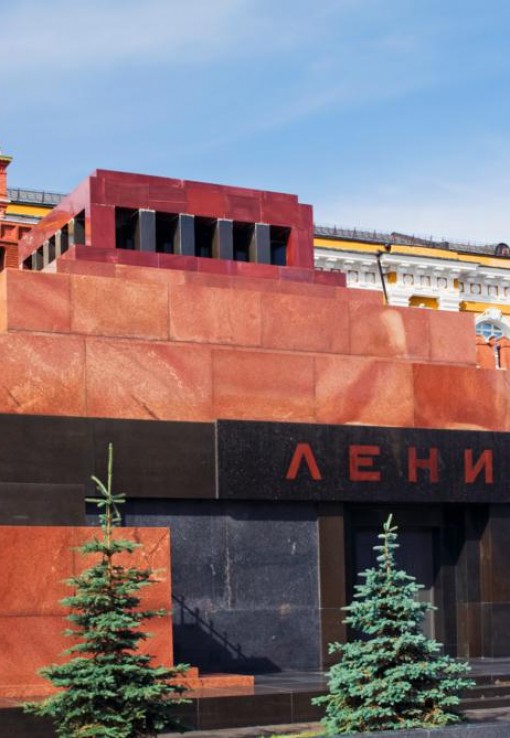 Lenin Mausoleum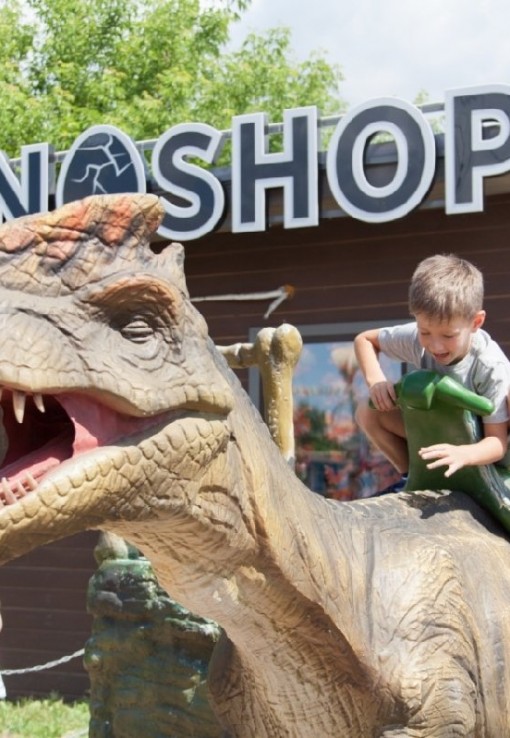 Store Dinoshop in the park "Fairy Tale
Memorial Apartment of G.M. Krzhizhanovsky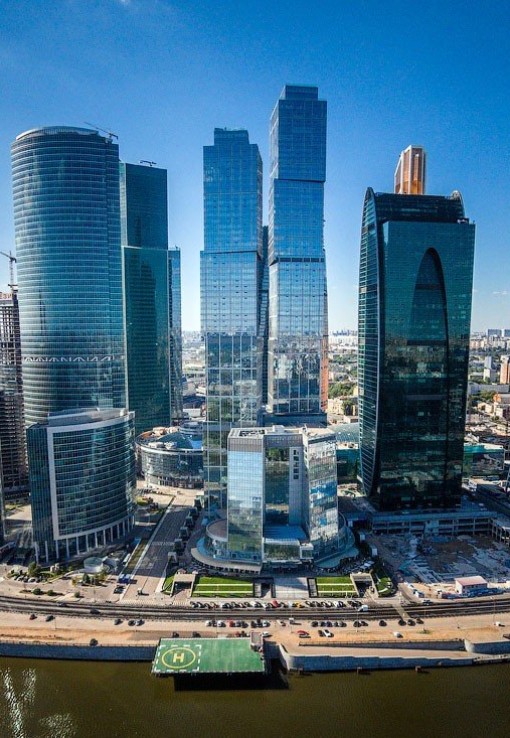 Moscow City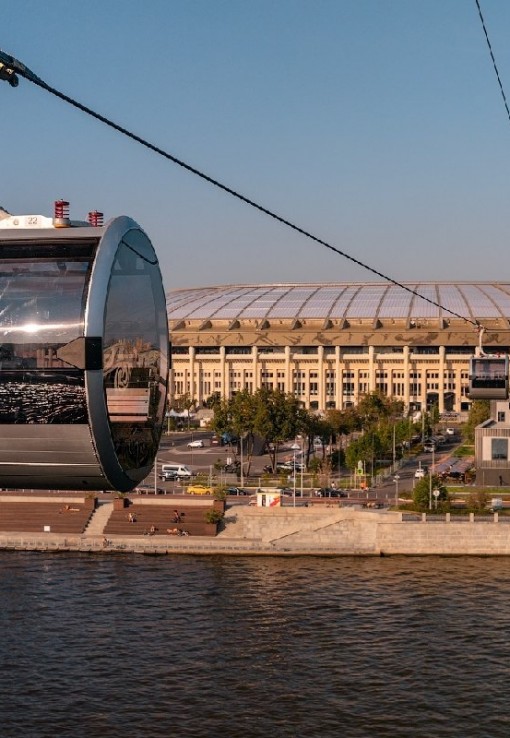 Moscow cableway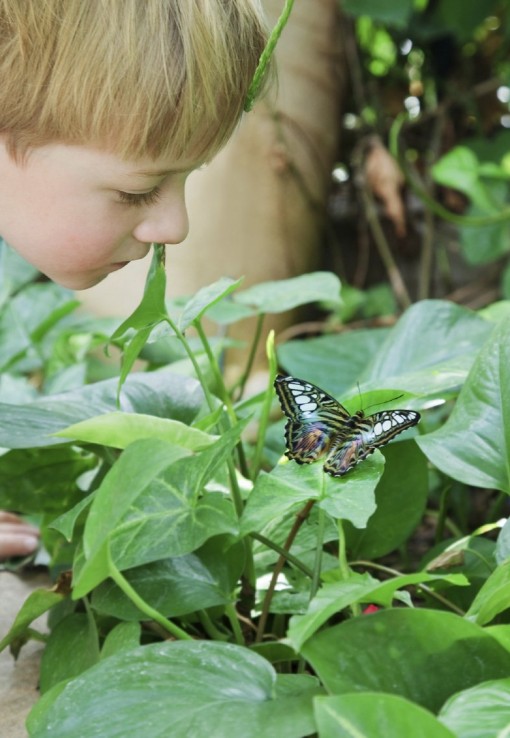 Moscow Butterfly House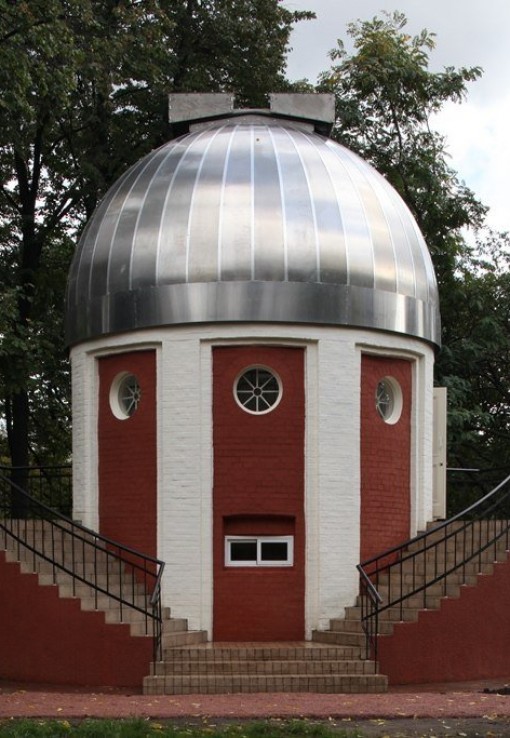 National Observatory in Gorky Park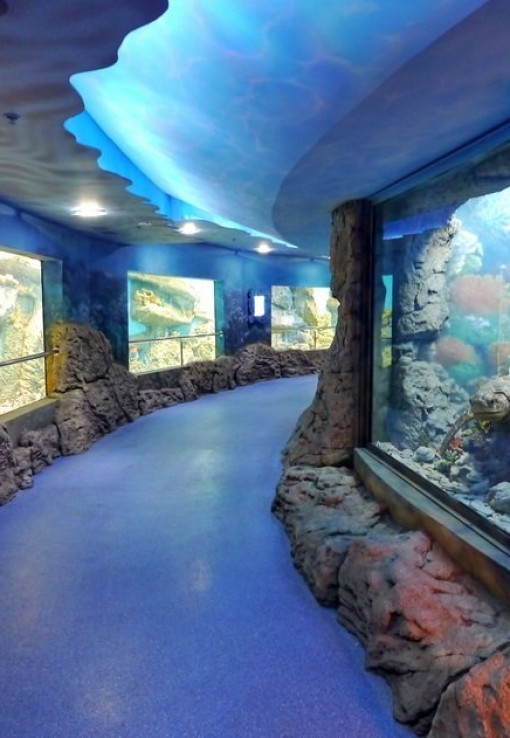 Oceanarium in RIO mall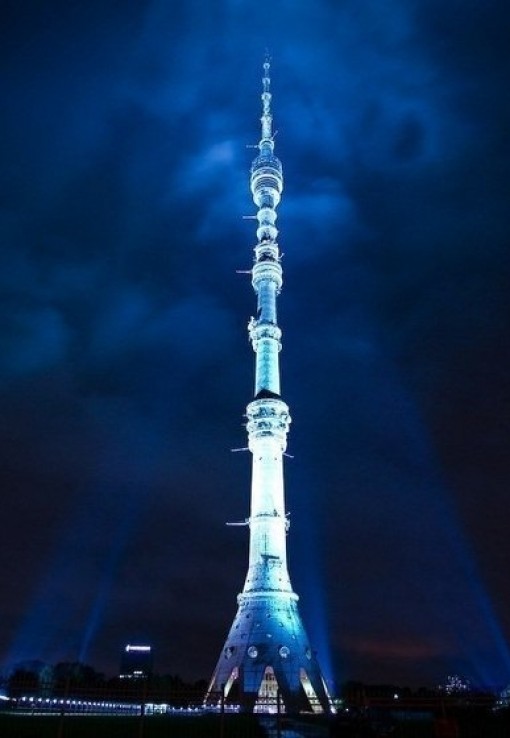 Ostankino TV Tower
Fishing pavilion at VDNKh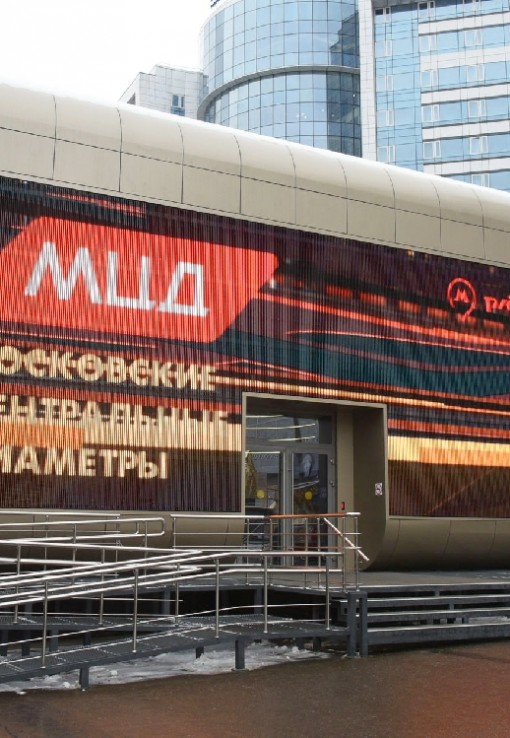 DCI pavilion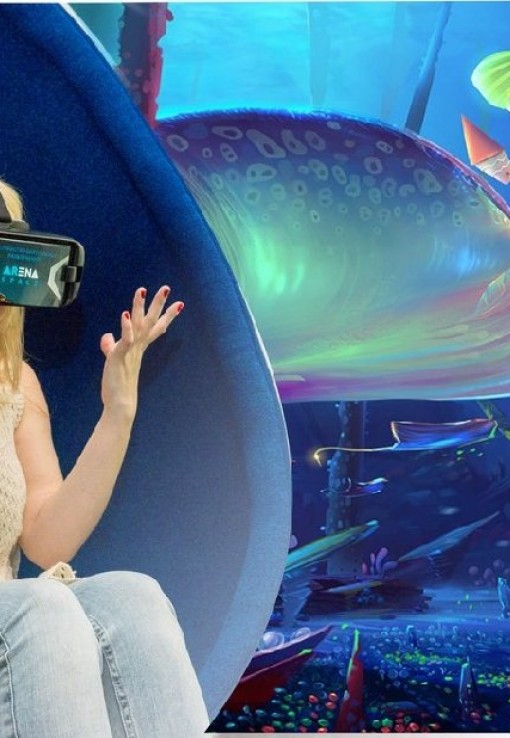 ARena Space virtual amusement park
Petrovsky Passage
Northern Sled Dog Kennel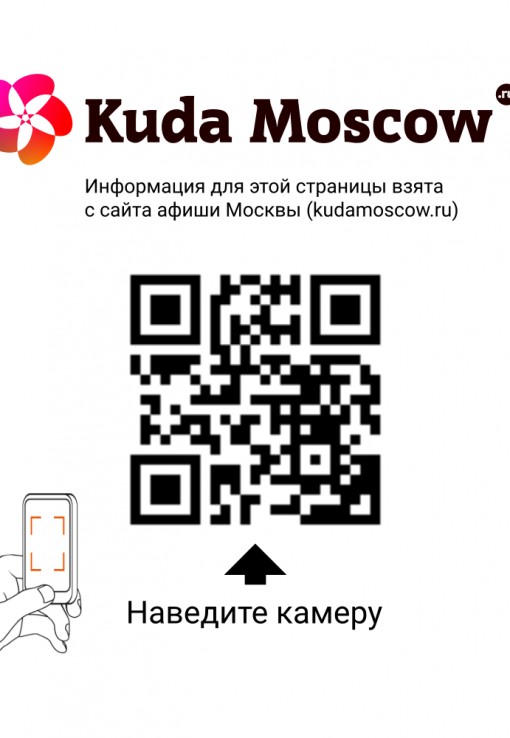 Family park "Fairy Tale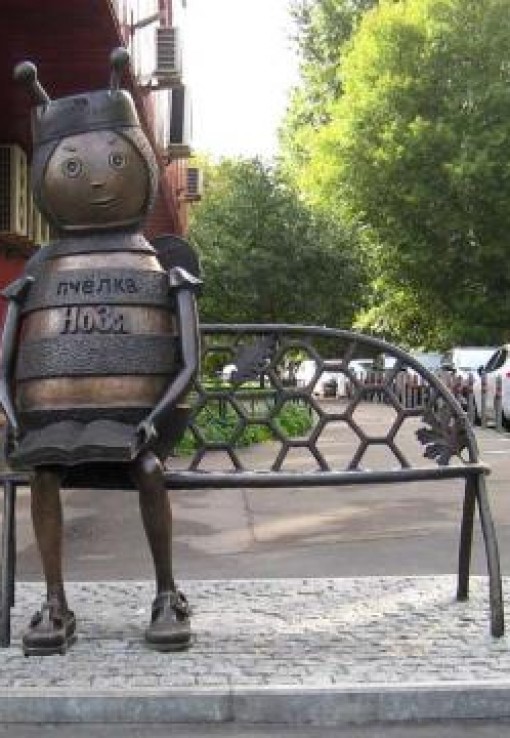 NoZya Bee" sculpture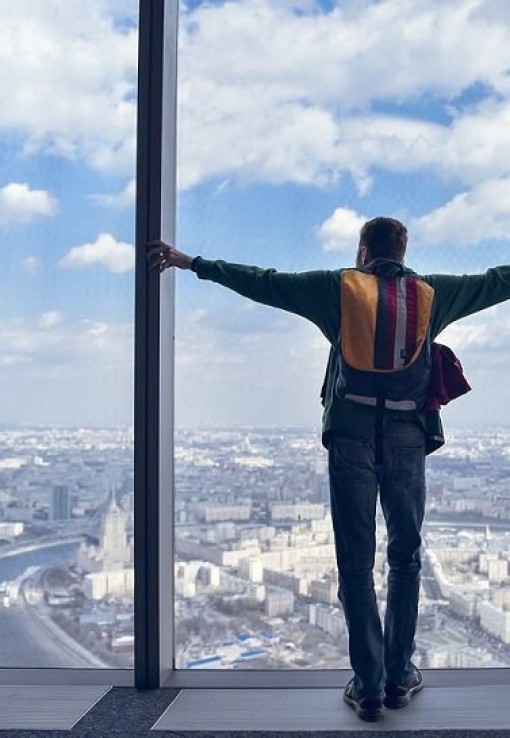 PANORAMA360 observation deck
PointUp sport and entertainment arena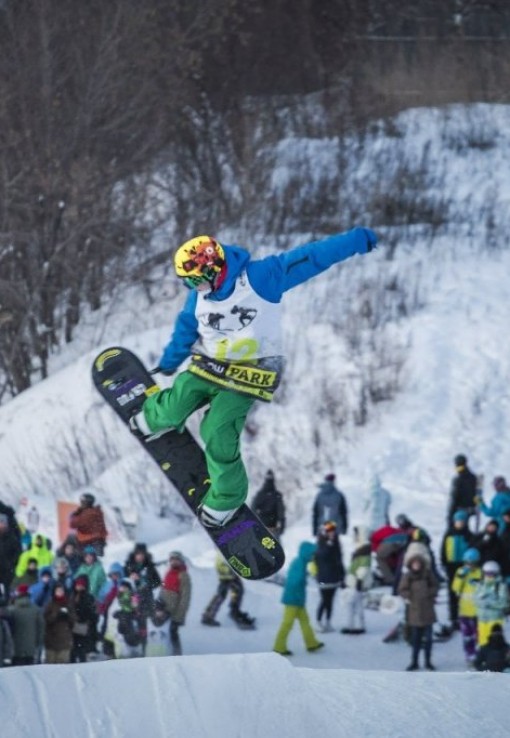 KANT Sports Complex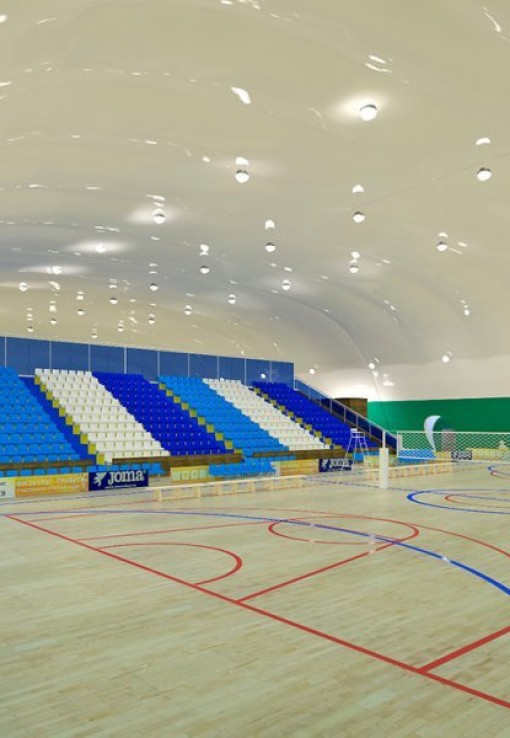 Festivalny Sports Complex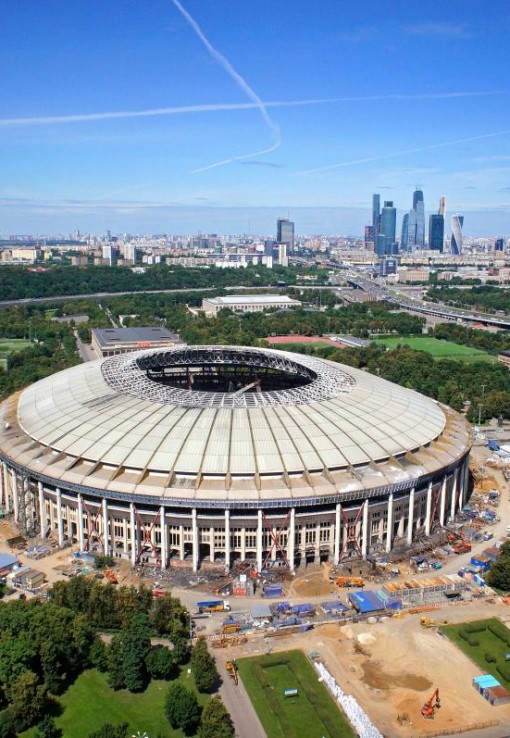 Luzhniki sports complex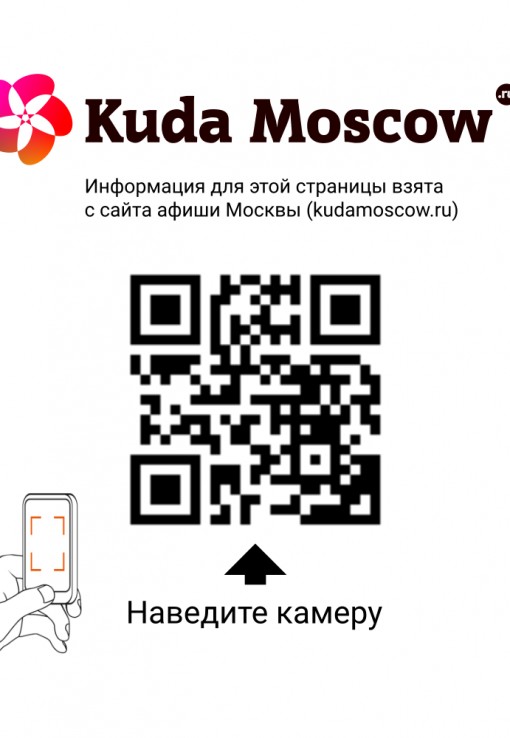 Olympic Sports Complex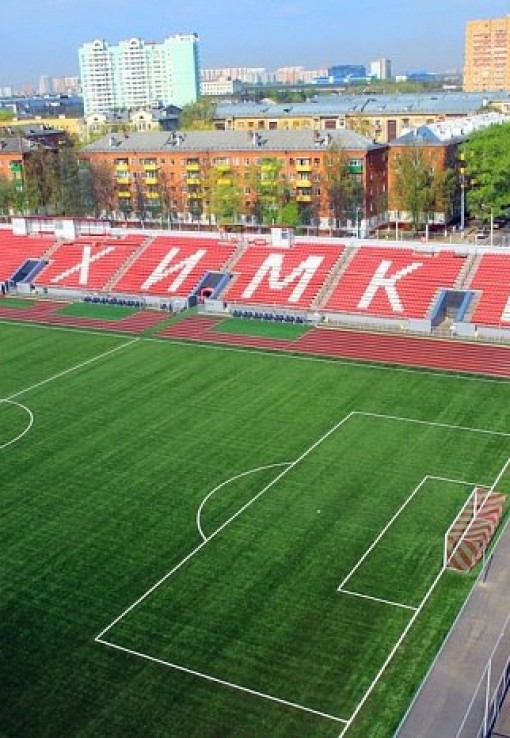 Novye Khimki stadium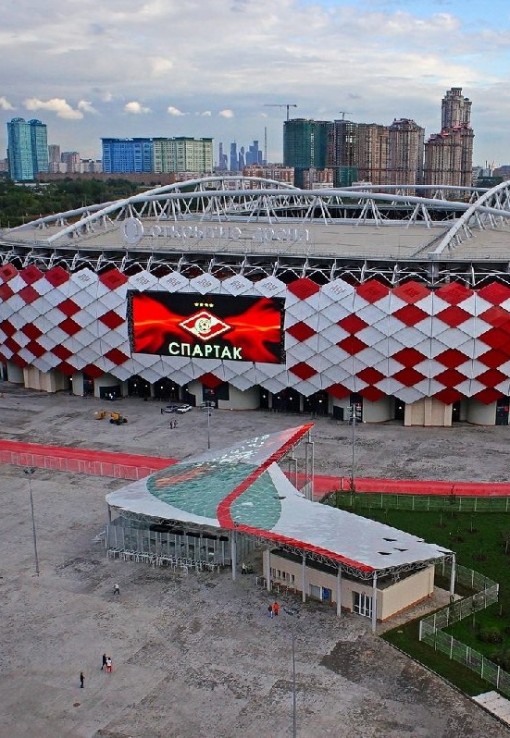 Otkritie Arena stadium
OREXIS studio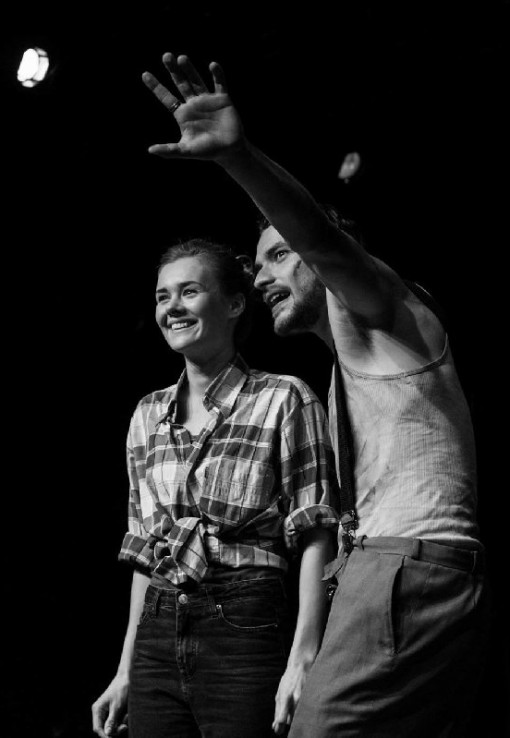 Theater studio "Theaterrum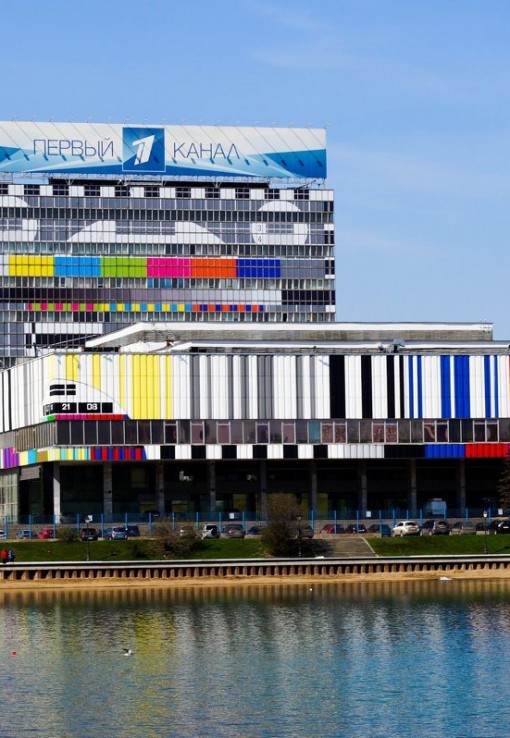 Ostankino" TV center
Father Frost's estate in Kuzminky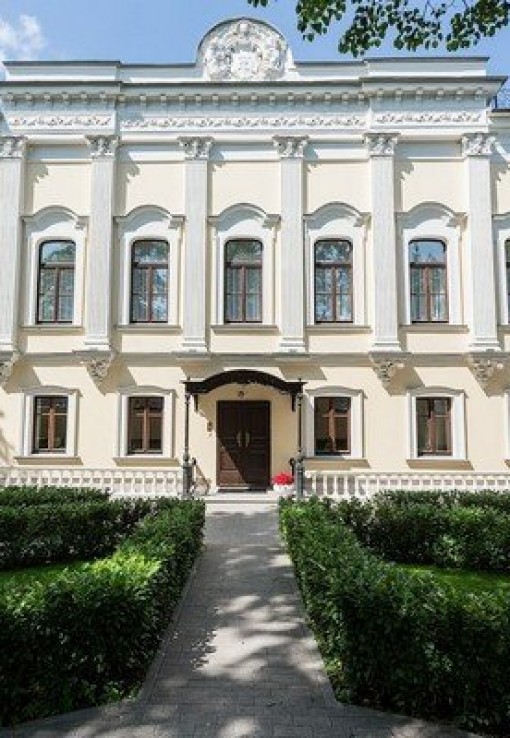 Manor of the Zubovs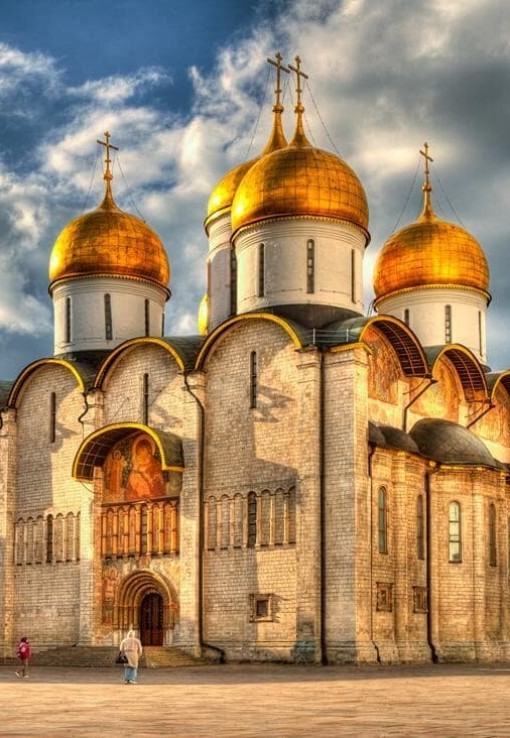 Assumption Cathedral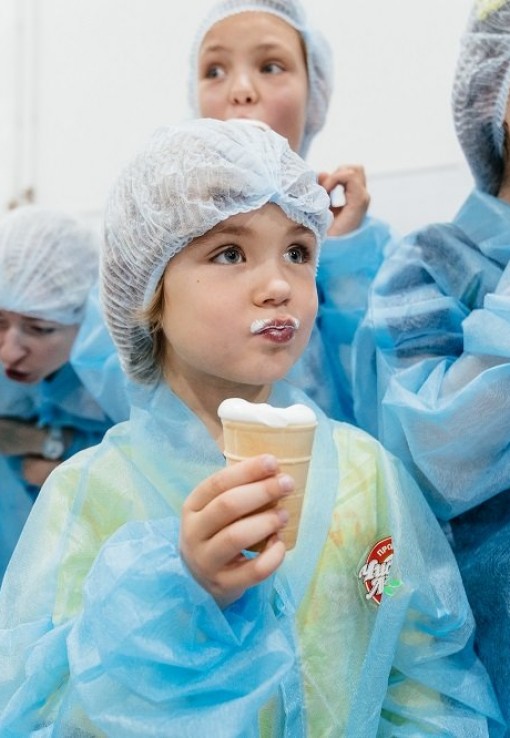 Chistaya Liniya ice-cream factory
Cathedral of Christ the Savior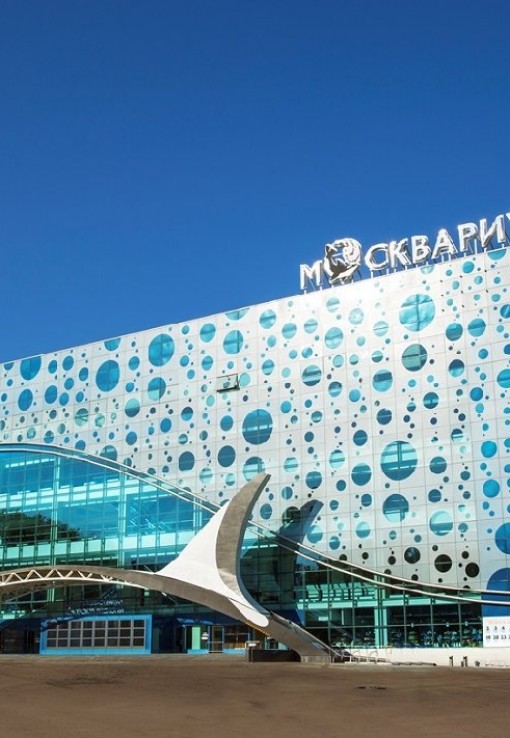 Center for Oceanography and Marine Biology "Moskvarium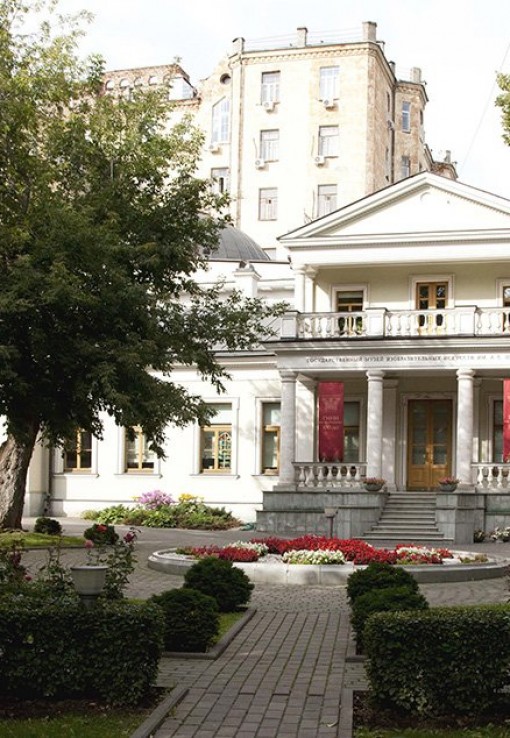 Center of Aesthetic Education "Museyon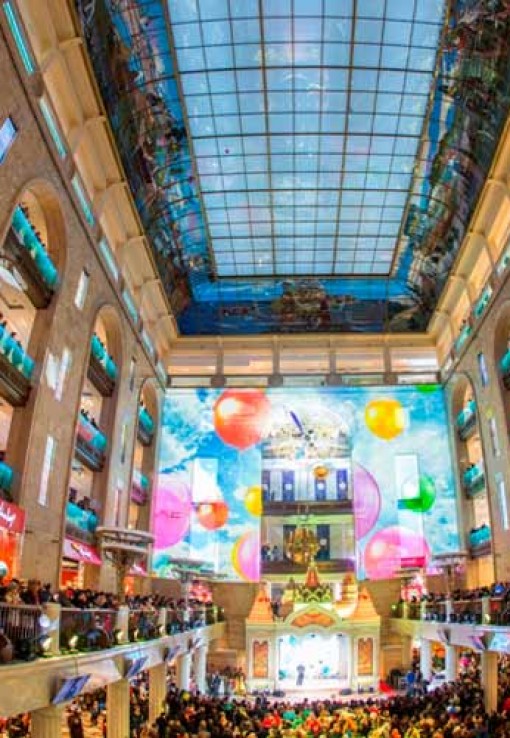 Central Children's Shop at Lubyanka Street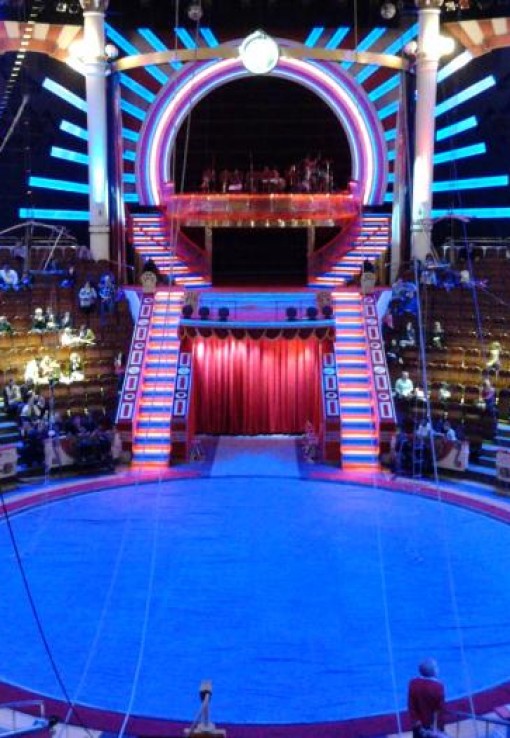 Nikulin Circus on Tsvetnoy Boulevard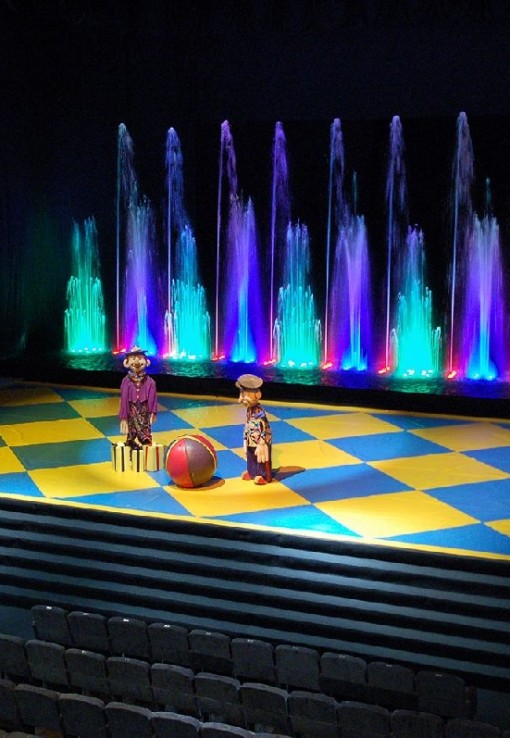 Dancing Fountain Circus "Aquamarine
Circus of Wonders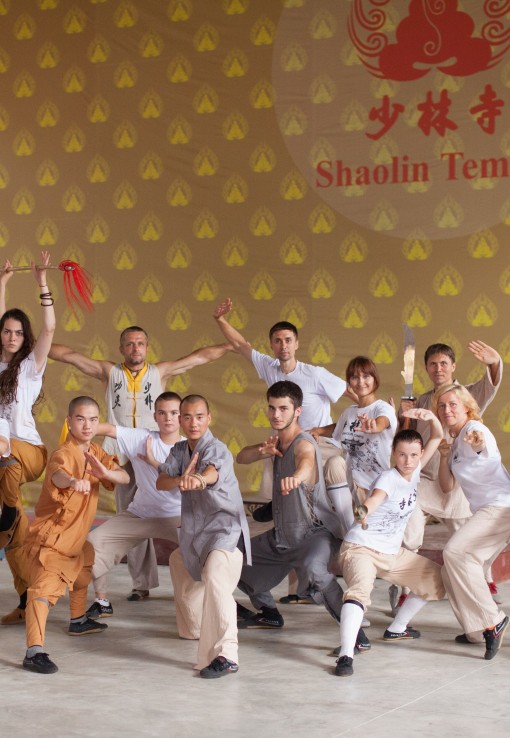 Shaolin School of Qigong and Kung Fu by Master Shi Yanbin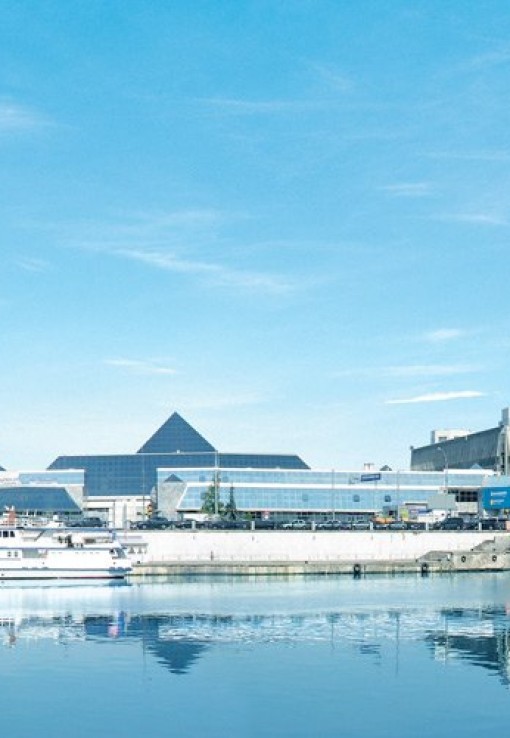 Expocenter on Krasnaya Presnya
On our site you can find all the information about the interesting places and attractions in Moscow. Kudamoskou is an interactive directory of the best places and institutions in Moscow.
On Kudamoskou you will find information about where a tourist or a resident of Moscow should go. We choose only the best places for tourism, walking, dating, and holidays with children.
Kudamoskou knows about 74 unusual places in Moscow that are open in Moscow . If you know of a place that is not on the site, let us know!
Currently discussing
Interesting articles and publications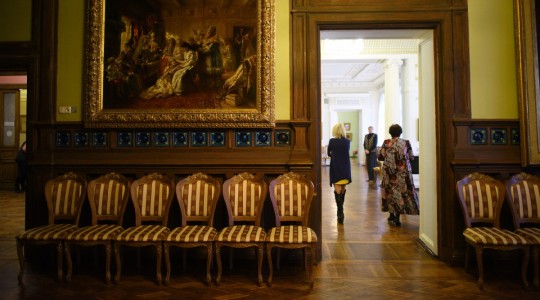 "The Pushkin Card: how to get it and where to go
Since September 1, 2021, young Russians can visit museums, theaters and houses of culture for free with a special "Pushkin Card …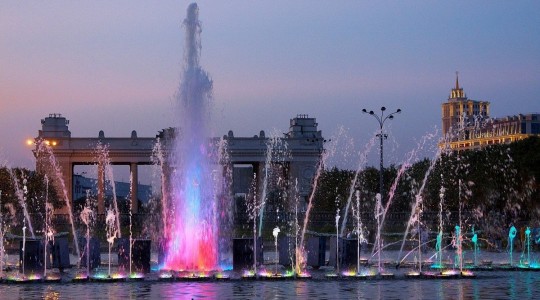 Top 10 Moscow parks
Moscow parks have significantly transformed and actually gained new life in recent years. Now they are spacious pedestrian zones with bicycle lanes…
Top 10 places for walks in Moscow
There are more and more pedestrian zones in Moscow every year. The city is transforming, and the abundance of places for walks scatters the eyes…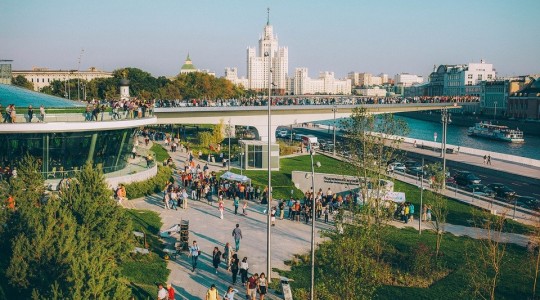 10 must-see places in Moscow
There are hundreds of interesting places in the Russian capital, but there are iconic places that everyone who has come…
Last added interesting places
Park "Gorka"
Cube.Moscow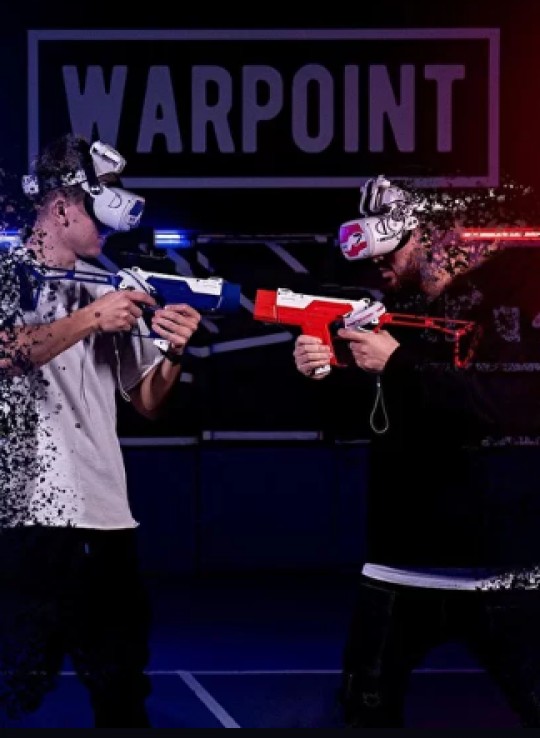 Warpoint VR-arena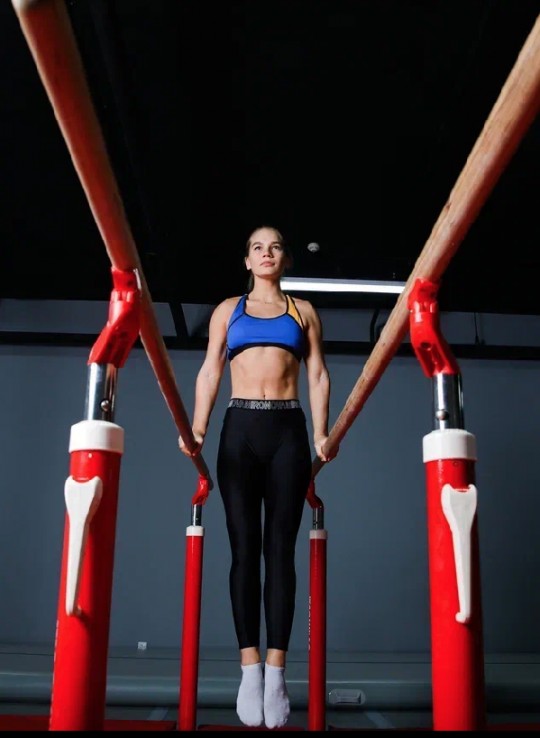 OREXIS studio
Sign up for our mailing list?
Twice a week we will write about upcoming events in Moscow.
You're subscribed to updates.
Now you'll get information on upcoming events in Moscow by E-mail.
Curious and unusual places in Moscow. Want something unusual? Playgrounds, karting tracks, kung fu schools, trampoline centers. All can not be listed.
Do not know what to visit in Moscow? Looking for a place to walk with your child, where to go with a boyfriend or girlfriend? Choosing a place for a date? Looking for entertainment for the weekend? Interested in outdoor activities? Visiting exhibitions? Don't know where to go for a corporate event? Kudamoskou will help!
Kudamoskou – the best site about the most interesting events in Moscow. We know where to go in Moscow with a girl, a guy or a big company. We have only the best events, museums and exhibitions in Moscow. Events for children and their parents, the best sights and interesting places in Moscow, which are definitely worth visiting!
We advise any recreation options in Moscow – concerts, holidays in parks, attractions for excursions, places to go with your child, exhibitions, theaters, shows, sporting events, places for active recreation and leisure with the family, and much more.