Top 10: The world's most dangerous hiking trails
Dangerous trails and mountain passes have always attracted thrill seekers. This is mainly due to the unprecedented release of adrenaline and breathtaking views opening from the tops of such inaccessible places. Often, to overcome such routes, it is necessary to arm the best equipment for climbing, as well as do not forget about such things as courage and fortitude. Only a brave person can overcome such routes, despite their complexity and threat to life. Today we offer you the top ten most challenging hiking trails in the world. Get ready to face the most dangerous gorges and climbs in South Africa, Spain and the United States.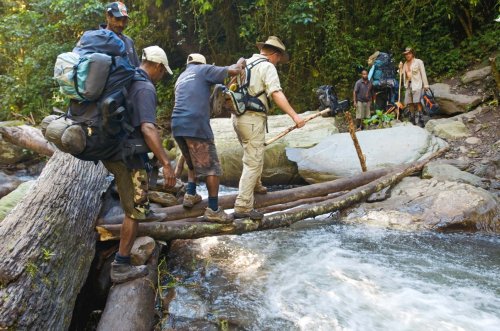 10. Kokoda Trail, Papua New Guinea This trail has a history of its own, with Japanese and Australian troops fighting each other here during World War II. In addition to the possibility of encountering ghosts of war here, this trail is one of the toughest trails that will take you 4 to 10 days to hike. The most common descriptions of this place are "hostile" and "abandoned". The route takes you into the heart of Owen Stanley Gorge, where at times even sunlight doesn't reach. The hot, humid days, combined with the cold nights, make this trail suitable for only the most hardy of hikers. Getting malaria or another similar tropical disease here is a very real threat here.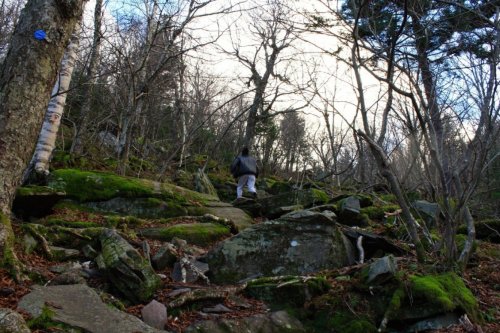 9. Devil's Trail, New York Not far from Manhattan is one of the most challenging hiking trails in the country. The Devil's Trail reaches only 25 kilometers in length, but because of its features, this trail can take you up to several days. The trail runs over rocky terrain, along steep slopes, and is full of extreme descents interspersed with slippery sections. You will encounter many waterfalls and bears along the way. All hikers should carry pepper spray, and it is advisable to keep all food suspended above the ground.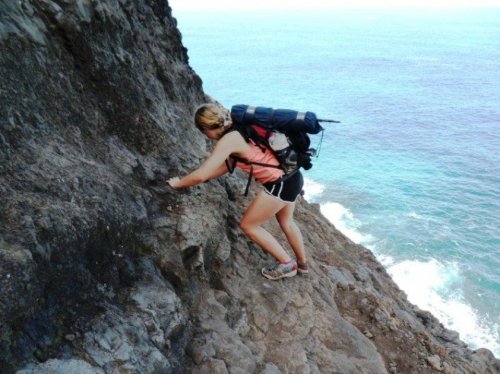 8. Kalalau Trail, Kauai, Hawaii
This 18-kilometer mountain trail overhangs the raging ocean at an elevation of 1.2 kilometers. The trail crosses five blooming valleys perched on top of cliffs. It is the only land route to the Na Pali coast, winding through jungle, mountain peaks, and rumbling waterfalls. Floods, rockslides, landslides, and downpours are common occurrences here. The rocks here are usually slippery, so you need to take extra care when climbing the mountain – one wrong step and you're in the ocean.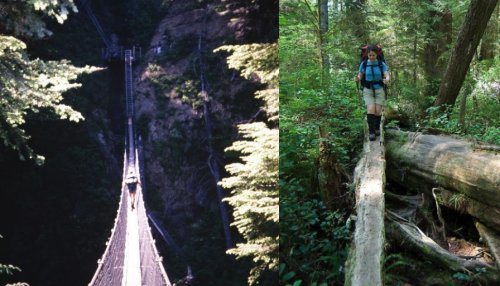 7. West Coast Trail, Vancouver Island Hundreds of hikers hike this popular 77-kilometre trail every year. Although there are no extreme conditions here, this route requires experience and determination. Steep slopes, wooden bridges, and ladders are part of the trail, and given the wet and windy weather, which is quite common here, extreme caution is required. In addition to the danger of injury, local predators pose a separate threat here. Bears, wolves and cougars are famous for their passion for tourists.
6. Chadar Trail, Himalayas Chadar is one of the most challenging mountain trails in India. It takes six to ten days to complete. As a result, you will find yourself at an altitude of 3.3 kilometers above sea level. It's not a route for the faint of heart. You have to cross the frozen Zanskar River, where the ice is sometimes thin. The average temperature here usually reaches -34 degrees Celsius at night.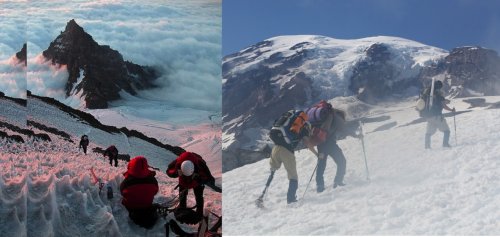 5. Skyline/Muir Snowfield, Mount Rainier, Washington This is a fairly short route, only 14 kilometers long. It all starts with a walk through lovely mountain valleys, peppered with wildflowers, which change to an extremely dangerous mountain trail that can stop even experienced climbers. The real challenge comes when you have to climb the 850-metre Muir face, which is incredibly cold, snowy, and steep. What's more, this is where the most unpredictable weather awaits you. In fact, the most dangerous part of your journey here is the winds blowing from the Pacific.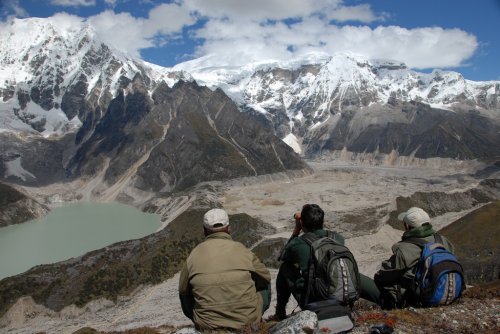 4. The height and steepness of the slopes make this one of the world's most challenging trails. To overcome it, you need 24 days of travel at an altitude of 4,000 to 5,332 meters above sea level. In addition, remoteness and unpredictable weather can make all the difference in your journey. This trail is only passable during the summer months, as it is simply blocked with snow during colder seasons. Only very experienced hikers should consider this rugged trail.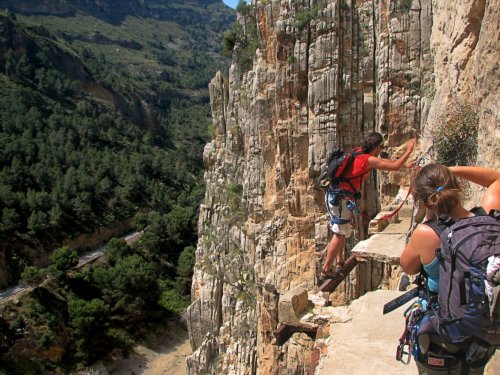 El Caminito del Rey, Spain This route is known as one of the most spooky in the world. Its name translates as "The Way of the Little King". Although since 2014 it is illegal to visit this place, there are many brave people who disregard the ban. The main reason for closing it to visitors was the constant landslides that led to many deaths. Nevertheless, the ban has only attracted the attention of thrill-seekers.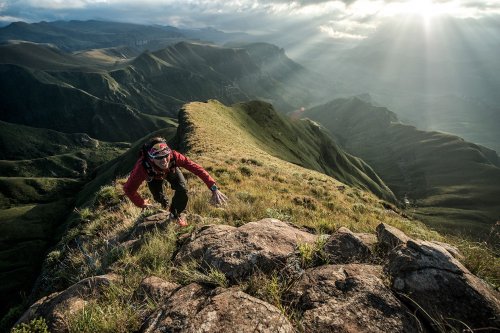 2. The Drakensberg, South Africa This trail winds through the mountain range of South Africa. Its length varies between 220-240 kilometers, due to the lack of clearly marked trails. High hills, windy weather, snow and mud await you along the way. Among other things, theft is also common here, so take care of your belongings. Be prepared to face fear of heights, piercing cold, and rugged terrain as you set out here.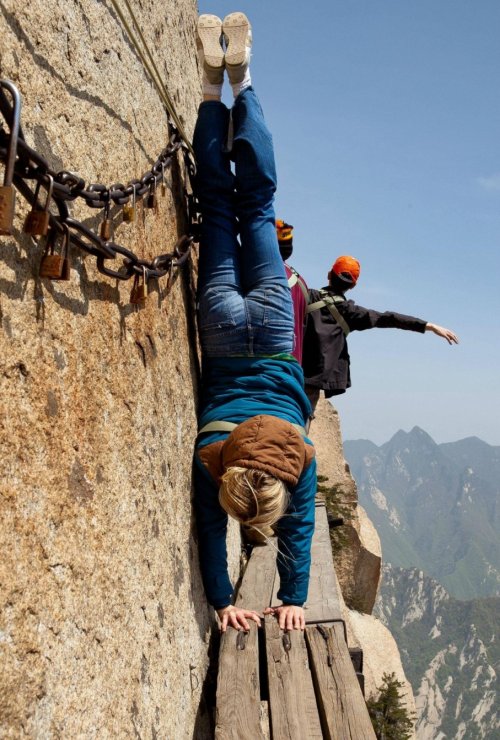 Trail of Death, Huashan Mountain, China Mount Huashan is home to the world's most dangerous mountain trail. It reaches 2,154 meters in height. All mountain trails here are full of dangers, but they are no match for the so-called "trail of death". It consists entirely of narrow passages and wooden platforms nailed to the mountain slopes. Unfortunately, there are no official statistics on the death rate of this place, but rumor has it that more than 100 people die here each year.
The most amazing hiking trails in the world
You don't have to be an experienced extreme hiker to appreciate the striking beauty of the world's most scenic hiking trails.
Track around Annapurna, Nepal
It may be mainstream, but there is a good reason for the popularity of the trail that encircles Annapurna. The secret lies in the mind-blowing 160-233 km hike that takes you through the jungle, past mountains, waterfalls, expanses of rice paddies and fairy-tale villages.
2. Kungsleden, Sweden
"The Kungsleden Royal Trail" in Sweden takes the hiker through 434.5 km of unspoiled European wilderness. Bonus: in winter, the trail turns into a great ski trail.
3. The Zillertal Alps, Austria
Thanks to the variety of trails among the area's multifaceted heights, the Zillertal Alps are suitable for hikers of all skill levels to conquer. The Berliner Höhenweg, for example, is worth a try, promising a seven-day hike of 64 kilometers.
4. Kroh Patrick, Ireland
The almost religious-like five-kilometer one-day hike-up to Croch Patrick only takes about 4.5 hours round trip, but gives the hiker a chance to contemplate the intoxicating Irish scenery.
5. Kalalau Trail, Kauai, Hawaii, USA
As beautiful as it is dangerous: the hike to Kauai – 35 km round trip – is regularly mentioned in lists of "best hiking trails" as well as "most dangerous trails."
6. Inca Trail, Peru
The route, which stretches from Cusco to Machu Picchu, takes an average of 4-5 days to complete. Tourists will encounter villages and ancient ruins that rise more than 4,000 meters above sea level along the mountain trail.
7. The North Loop of Tongariro, North Island of New Zealand
This trail is called the Great New Zealand Trail for a reason. Four days of hiking along the legendary 50 km long Kiwi Trail will give you a sea of impressions of the views of Mount Ngauruho.
8. The Desert Trail to Petra, Jordan
Given that a visit to the ancient city of Petra, with its iconic carved facades carved right into the canyon rocks, is on many travelers' must-see list, tour companies have made the route to it surprisingly affordable. You can easily reach your destination by a comfortable bus or still prefer a seven-day journey through the desert for 80 km, the end of which will be at the back entrance to Petra, inaccessible to most tourists.
9. Route Aught, France-Switzerland
One of the most famous ski mountaineering routes of all time, the Haute Route requires almost two weeks to complete its 180 km.
10. West Coast Trail, British Columbia, Canada
On the southwest coast of Vancouver Island, this trail was established in 1907 to aid in the rescue of shipwreck survivors. Today it is one of the leading mountaineering trails in Canada.
11. Sentiero Azurro, Cinque Terre, Italy
The incredible journey that this trail prepares is along the colorful west coast of Italy and consists of four 12-kilometer sections connecting 5 towns.
12. Grindelwald, Switzerland
Grindelwald boasts some of the best hiking trails in Switzerland, suitable for beginners. Among the 300 kilometers of diverse trails, you can find the perfect scheme for the whole family.
13. Jumping Tiger Gorge, China
The "High Road" trail, extending 217 km through the Gorge of the Leaping Tiger, is considered incredibly difficult (especially during the rainy season, when huge sections of the trail are flooded), and yet definitely worth the trek (hikers pass waterfalls of wondrous beauty and can admire various micro-ecosystems).
14. Sarek National Park, Sweden
An ideal destination for seasoned hikers, Sarek National Park is famous for its 1,220 square kilometers of unmarked and wild terrain that invites you to explore. From the official Swedish travel website, "Here you can sing out loud, run around naked, have monologues with yourself, and no one will notice."
15. The Polar Route, Greenland
Also known as the Arctic Circle Route, this 160-km trail along the Greenland coast starts in the town of Kangerlussuaq and winds past the second largest glacier in the world to one of the world's most remote ports, Sisimut.
16. The North Drakensberg Ridge, South Africa
The Drakensberg Ridge is considered by many to be one of the best hiking trails. The 64-kilometer trail snakes along the border of South Africa and the Kingdom of Lesotho through beautiful African wilderness.
17. Appalachian Trail, USA
If there were only one trail that could test a hiker's courage and fortitude, it would be the Appalachian Trail. The benchmark large-scale hike, not for the faint-hearted, involves 3,540 kilometers through 14 U.S. states over every possible type of U.S. terrain.
18. Trail from edge to edge of the Grand Canyon, Arizona, USA
The Grand Canyon area can be broken up into several different trails, running both near the river and retreating to the opposite edge. May through September is a fairly dangerous season in the Grand Canyon, so it is recommended that the 32-kilometer hike be split into two days, as the trail takes the lives of dozens of hikers who die from overexertion and overheating each year during this time.
19. bay of lights, Tasmania, Australia
This incredible four-day hike along Tasmania's east coast has Binalong Bay and Eddiston Rock as its departure and arrival points.
20. Chilkoot Pass, Alaska and Yukon, USA-Canada
Known since the gold rush, the Yukon Trail, which passes through Chilkoot Pass, extends 53 km north from Dia, Alaska, and runs along the Taia River to Lake Bennett.
21. Tour de Mont Blanc, France
Winding 170 km around the base of Mount Mont Blanc, the Tour de Mont Blanc is considered a classic 11-day hike, but this route is also used by marathon runners, competing to cover the entire distance in 24 hours.
22. Lunar Mountains, Uganda
Also known as the Ruwenzori Mountains, these isolated and relatively unknown peaks located in Uganda are a cozy spot for Africa's best hiking trails, looping between glaciers surrounded by moss-covered forests and vast plains.
23. Overland Trail, Australia
Located in Cradle Mountain-Lake St. Clair National Park in Tasmania, the 82-kilometer, heather-dense Dryland Trail stretches from Cradle Mountain to Lake St. Clair and is one of Australia's most popular trails.
24. Great Ridge of Yosemite, California, USA
Typically taking 8 days, the 97km hike through one of the largest National Parks in the United States, Yosemite, usually includes the Half Dome climb and the John Muir Trail that follows.
25. Zion Valley, Utah, USA
Recognized by the National Geographic Channel as the fifth best American hike, the Zion Valley hike is not long (6 km), but is strikingly full of the most incredible colors and fascinating geological formations.
26. Queen Charlotte Trail, New Zealand
The Queen Charlotte Trail requires three to five days of your time, but in return offers incredible New Zealand scenery that can be viewed for 70 kilometers from Ship Cave to the town of Anakiva.
27. Trek to Mount Everest Base Camp, Nepal
The trail to Mt. Everest Base Camp is a truly astonishing experience. However, this trek is by no means a harmless stroll, as the bases on the north and south slopes are located at about 5,180 km or even slightly higher, and the journey to them takes almost a full week of grueling walking.
28. Fitz Roy Trail, Patagonia, Argentina
One of the premier hiking destinations in Patagonia, Mount Fitzroy offers hikers a number of different routes to experience, depending on how much time they have at their disposal (the average route is 64 km in length).
29. Mount Kilimanjaro, Tasmania
Currently, the trails that lead to the top of Mount Kilimanjaro are fairly groomed areas, but that doesn't detract from whole packs of tourists trying to climb to the top of the tallest free-standing mountain and get a glimpse of the world from 5,895km away. The ascent usually takes from 5-8 days, depending on the complexity of the route and the amount of time allotted for acclimatization.
30. Mount Symen National Park, Ethiopia
The base of Mount Symen in Ethiopia is riddled with miles of hiking trails, the primary way to get around the area.
31. Torres del Paine Loop, Chile
Just 2,400 kilometers south of Santiago is Chile's premier hiking trail: 84 kilometers of trail in a 10-day hike allows you to circle the epic Torres del Paine mountain range.
32. Muliway Trail, Hawaii
Proclaimed to be Hawaii's most challenging trail, the 29-kilometer trail takes you through the Waipio and Waimanu valleys on a path of incredibly black sand.
33. Løygavegur Trail, Iceland
Only a few trails in the world take you from a place teeming with hot springs to a valley of glaciers. The 55km trail offers nature lovers a wonderful experience in a variety of scenic landscapes.
34. Long Range Traverse, Newfoundland, Canada
To get permission to traverse this unmarked 34 km mountain range in the Canadian tundra, you must pass a real written test to prove the candidate's navigational skills.
35. Cape Fury Trail, Scotland
This trail is considered by many to be the most difficult hiking route in the UK. The 322 kilometers of the trail will take an experienced hiker about 20 days.
36. Israel National Route, Israel
If you want to see all the characteristic landscapes of Israel what better way than to hike 966 km from the northernmost Lebanese border to the Red Sea?
37. Santa Cruz Trail, Cardillera Blanca, Peru
Hiking one of the most popular trails in Peru, the secluded Inca road, the Santa Cruz Trail, will take 4 days in moderately aggressive weather. Hikers will be rewarded with a unique view of the lakes, mountains, and rivers that the Peruvian Andes are rich in.
38. Gunung Rinjani, Indonesia
The ascent of 3,725 km from the foot of Mount Rinjani, the second largest active stratovolcano in Indonesia, although difficult, is doable and takes about 3-4 days on average.
39. Dogon Country, Mali
Not only does Dogon Country regularly pop up on "world's best treks" lists, but it also tends to rank high on them. Routes through the Dogon Country that pass through the center of the country involve many isolated villages that have remained virtually unchanged for the past millennium.
40. Cordillera Apolobamba, Bolivia
Adjacent to the Peruvian border, the 105 km long Cordillera Apolobamba is a route rarely chosen to walk. This makes it an incredible place to admire the rarest fauna during a five-day trip.
41. Bibbalman Trail, Australia
Named after the indigenous peoples of Perth, Australia, the 1,003km trail is one of the world's best options for long-term hiking. It takes 6-8 weeks to complete this trail.
42. Deerskin Gorge, Utah, USA
A sample of the best day hiking spots in the Utah area. This 21-kilometer gorge is part of one of the longest and deepest canyons in the world.
43. Jomolhari, Bhutan
Taking 8 to 12 days (depending on walking intensity), the Jomolhari Trail in Bhutan passes ancient ruins and waymarks from centuries ago that reflect the richness of local culture and history.
44. Tonkin Valley, Canadian Rocky Mountains, Alberta, Canada
One thing's for sure about hiking through the Tonkin Valley, touching on places like South Jasper Ridge and Amethyst Lake National Parks: it will be an overwhelming experience.
45. Yoshida Trail, Mount Fujiyama, Japan
The incredibly popular 14.5-kilometer circular route that wraps around Mount Fuji makes the usually challenging climb accessible in one day (quite possible in 9 hours or even faster).