Public transport in Pisa
We have compiled for you a detailed guide to public transport in Pisa, in which we also describe the train station, the airport, how to get to the Tower of Pisa, and how much it costs to travel in the city.
Fares in Pisa
For 2020, the following fares apply to Pisa's public transportation system:
1-trip ticket, valid for 70 minutes, on which you can make a change: €1.5
One trip ticket bought from the driver: €2.5
Ten one-ride tickets: €14
1-month pass: €35
Where can I buy tickets? Tickets can be purchased at the transport company's ticketing outlets, for example at the Central Station and at tobacconist's kiosks. The sad thing is that often the tickets are not available in the tobacco kiosks, for example in the evening tickets were found only in the 5th kiosk.
How to use a ticket? Pisa buses are only entered through the front door. When you enter, you must put your ticket to the electronic reader (validator). When you put it on, the validator makes a sound and a green light comes on, which means that the ticket is validated and you can go. If the ticket is invalid or already expired, you will have to pay the fare to the driver.
Pisa transport company website
Although the town of Pisa is small, but public transport has its own website Pisa.cttnord.it. The site is implemented disgusting – it has only Italian version. The site can find out the current fare and after a long search to find the bus schedule.
Buses in Pisa
Pisa public transport is represented only by buses, and people mostly use two main lines: The Green Line (Linea LAM verde) and the Red Line (Linea LAM rossa).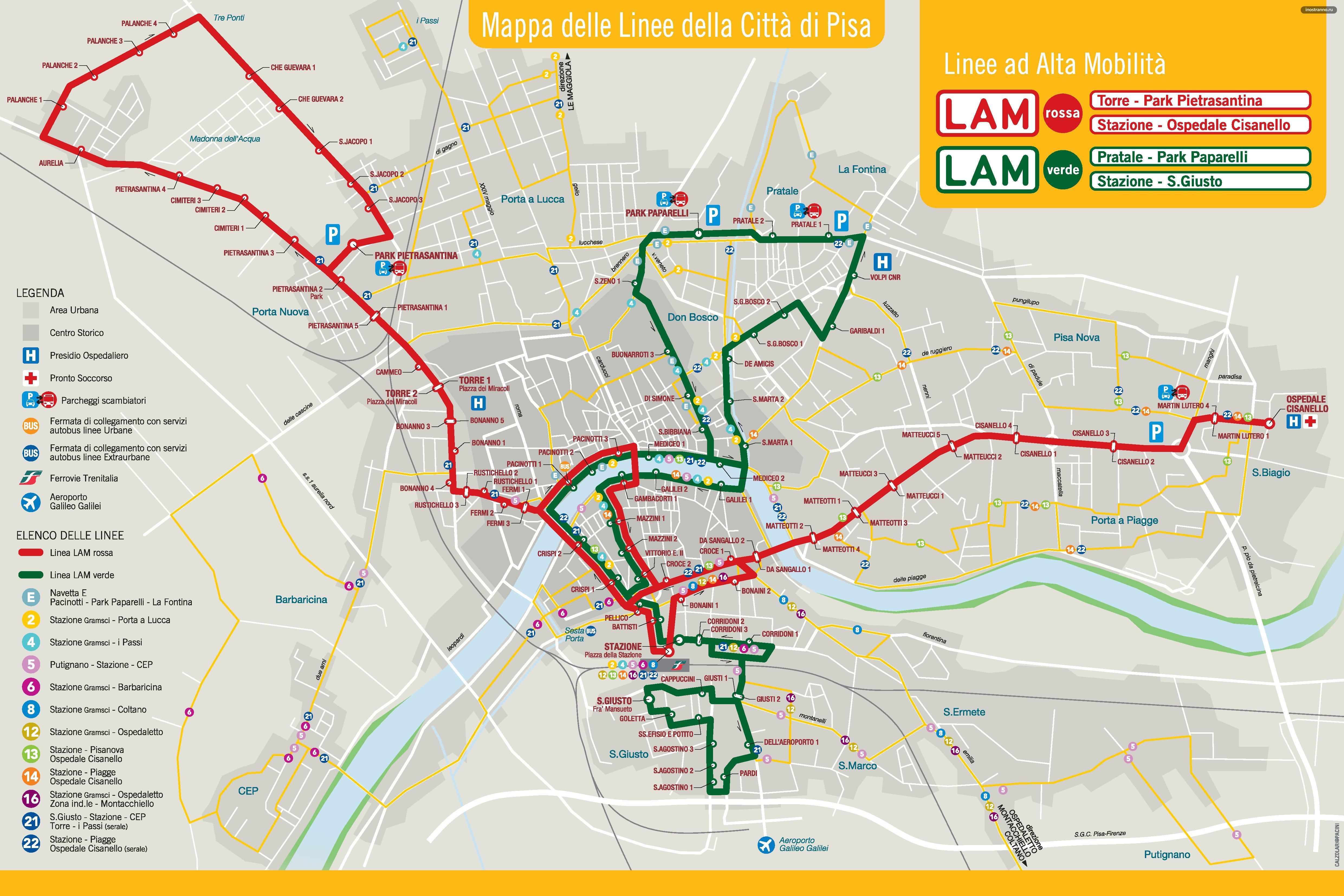 Before getting on the bus, always look at the direction of travel, which is indicated on the board under the windshield. For example, on the Red Line, these are the Ospedale Cisanello and Park Pietrasantina stops. Ospedale Cisanello is the direction if you need to go to the Tower of Pisa, and Park Pietrasantina if you need to go to Via Carlo Matteucci.
What else do I need to know about Pisa buses? Buses to the main destinations run at about 5-10 minute intervals during the day, much less frequently in the evening, and stop running after about 8:00 pm altogether. Below you see a map of the bus routes.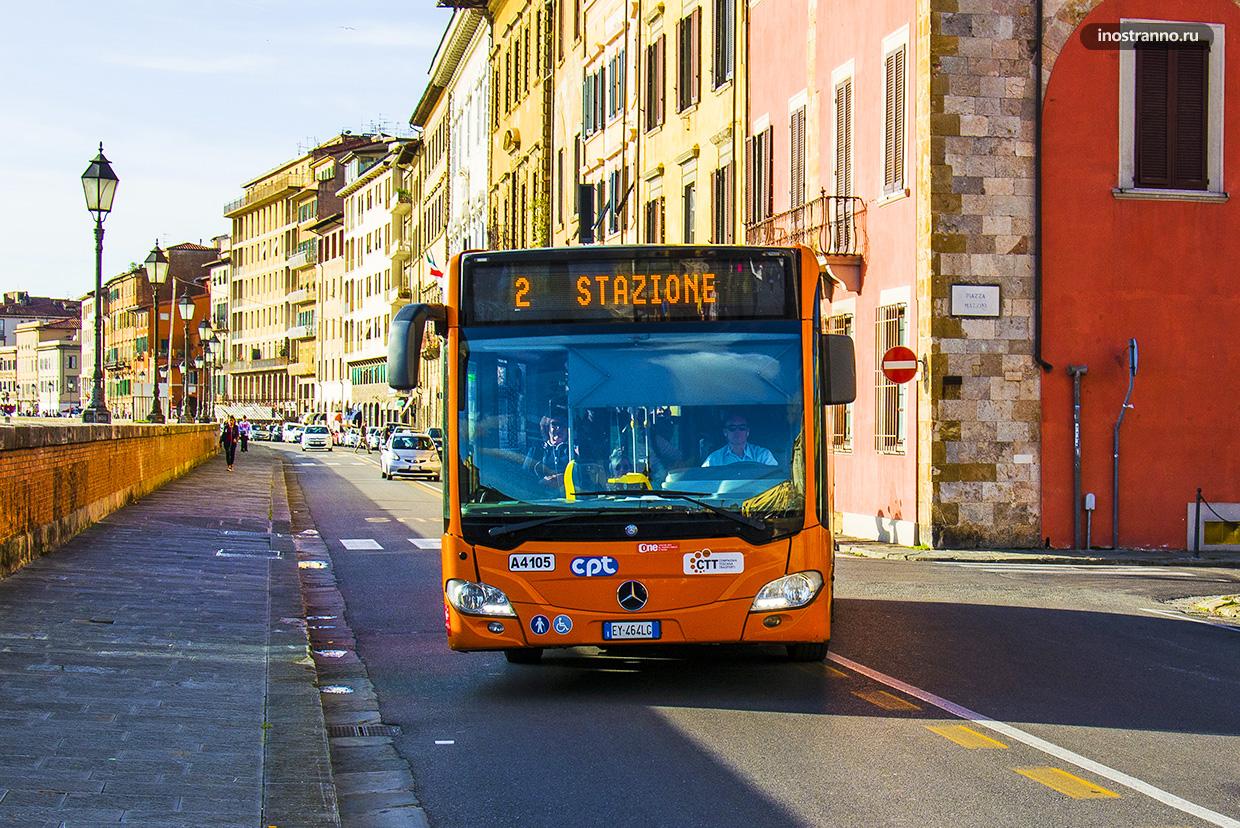 Pisa Bus Station
As such, there is no bus station in Pisa, as the city is small. Most intercity buses, including Flixbus buses from Rome or Milan, stop at the parking lot near the Pietrasantina car park. This stop is the terminus of the Red Line buses (Linea LAM verde) mentioned above.
Pisa Central Station
Pisa Central Station (Stazione di Pisa Centrale) is the main railway hub in Tuscany, through which local electric trains and intercity trains, including high-speed trains, pass. Pisa's main station is small and consists of a small building with a small waiting room, 16 platforms, and several ticket offices.
Direct trains from Pisa station go to the following cities in Italy: Lucca, Cinque Terre, La Spezia, Genoa, Florence, Milan, Rome, Naples.
As I said, you can buy tickets at the ticket office (opening hours are limited), from vending machines (I counted more than 10 at the station) and in advance on the website of the Italian railroads or on the website Omio, which compares prices of all carriers. If you are planning a long trip, make sure you buy tickets in advance, because on the day of departure tickets can be very expensive. For example, a Pisa-Naples ticket today on a high-speed train costs €47-56 in second class. And the same ticket bought a month before the trip costs only €16.
The Omio website has a few more advantages: convenient navigation, Russian version and the ability to pay in rubles.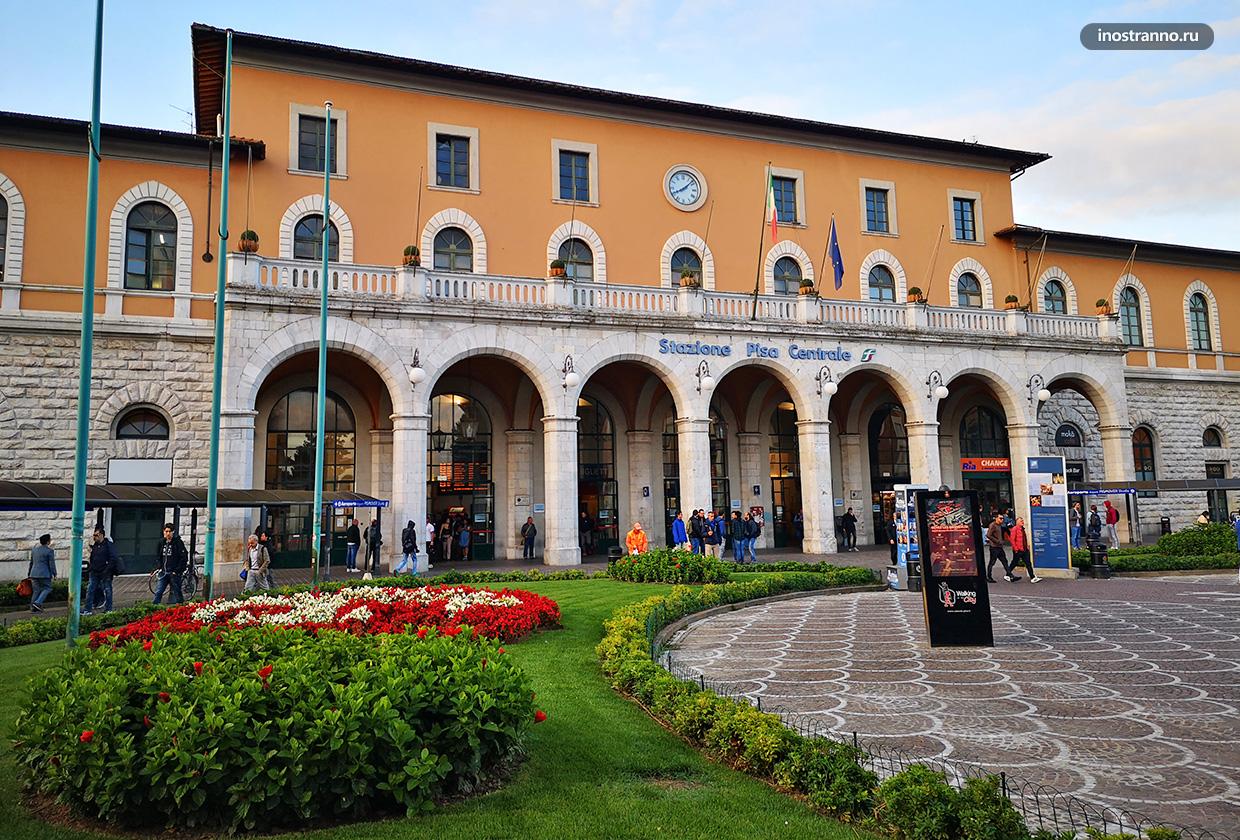 Pisa Airport
Pisa airport is the main air gateway of Tuscany. It is visited by tourists who want to save money and go to Cinque Terre, Siena, and Florence. Flights to Florence airport cost much higher and due to favorable conditions for low-cost airlines, the passenger flow of the airport of Pisa has grown to 5.5 million people a year. From Moscow two airlines fly here: Pobeda and S7. In the article "How to get to Pisa Airport" we tell about transportation from the airport.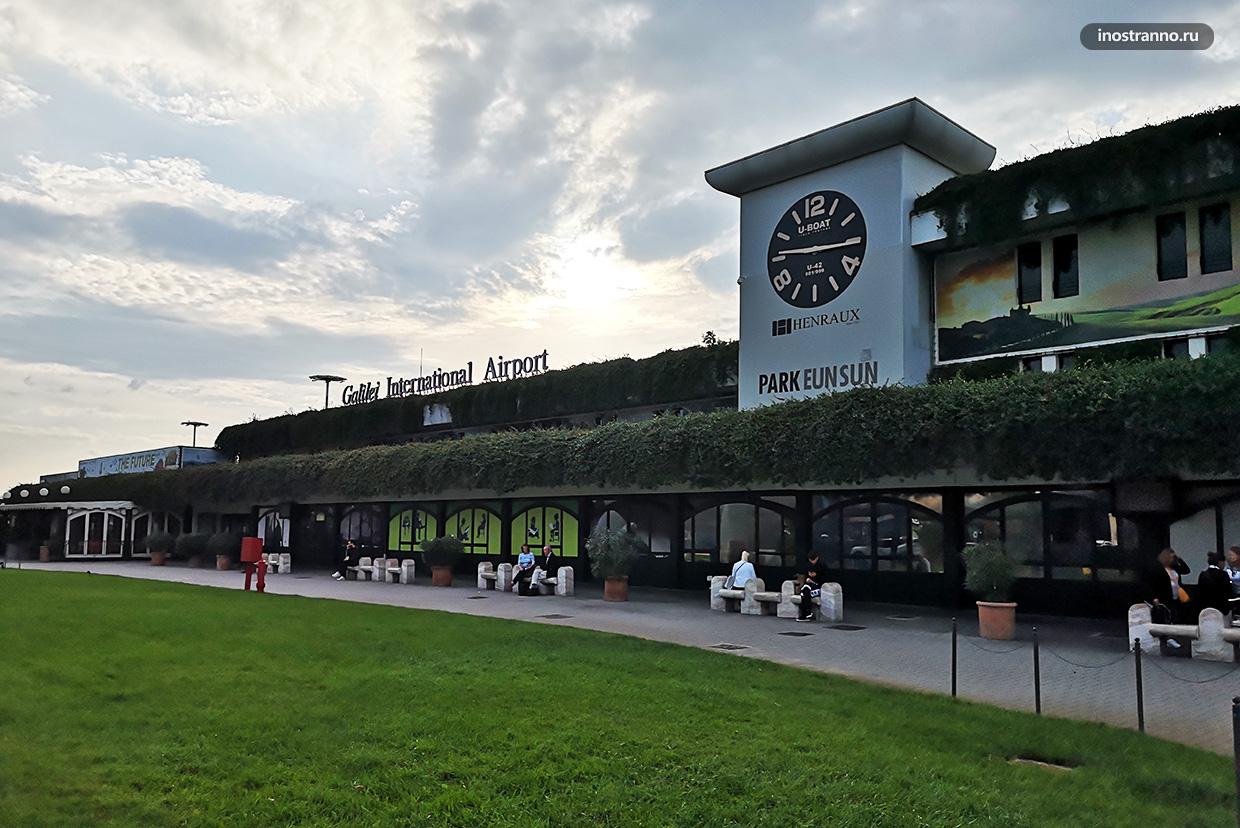 Rent a car in Pisa
The most comfortable way to travel in Tuscany is by car, especially if you want to take pictures of Tuscan landscapes. Without a car on public transport to get to the most atmospheric towns would be unreal.
You can rent a car for the trip from one of the companies present in the city: Firefly, MultiRENT Italia, Sixt, Maggiore, Budget, Goldcar, Sicily By Car (very bad reviews about this company), Joyrent, Hertz, Ecovia or find a car on the Rentalcars website, which compares prices from all suppliers and often has offers with promotional discounts.
The most reasonable option is a small manual car, for example a Fiat Panda for €10 per day.
You'll need a passport, an international driver's license and a credit card to rent one. When renting keep in mind that the Italian renters do not provide the best service and may charge you for any damages or that you returned the car with incomplete tank, so take all photos and take the maximum insurance.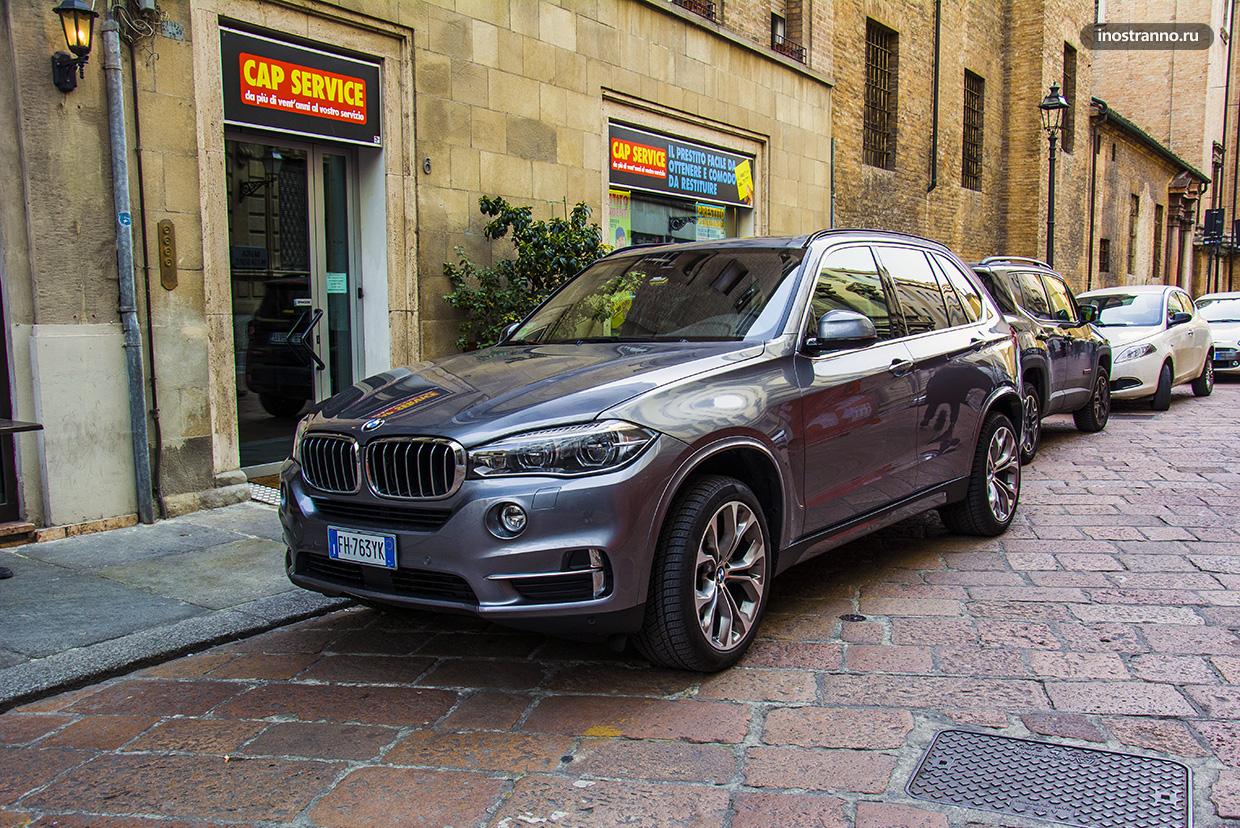 Cab in Pisa
Cab service in Pisa is not very well developed. Free cars can usually be found in the parking lot near the airport or train station. We tried calling a cab by phone or text message, but the cars did not come. Plus, the operators don't even know English when calling.
As for prices, for 2021 the fares in Pisa are as follows: minimum fare – €6.45, boarding – €3.25, 1 km – €1,1-1,95.
But the fares in practice turned out to be different, we paid €18 for a 5 km trip from the airport. So be prepared for those prices.
Alternatively you can order a taxi-transfer service from a Russian company at a fixed price. This service is especially popular if you are going to a resort, traveling with children and moving with heavy luggage.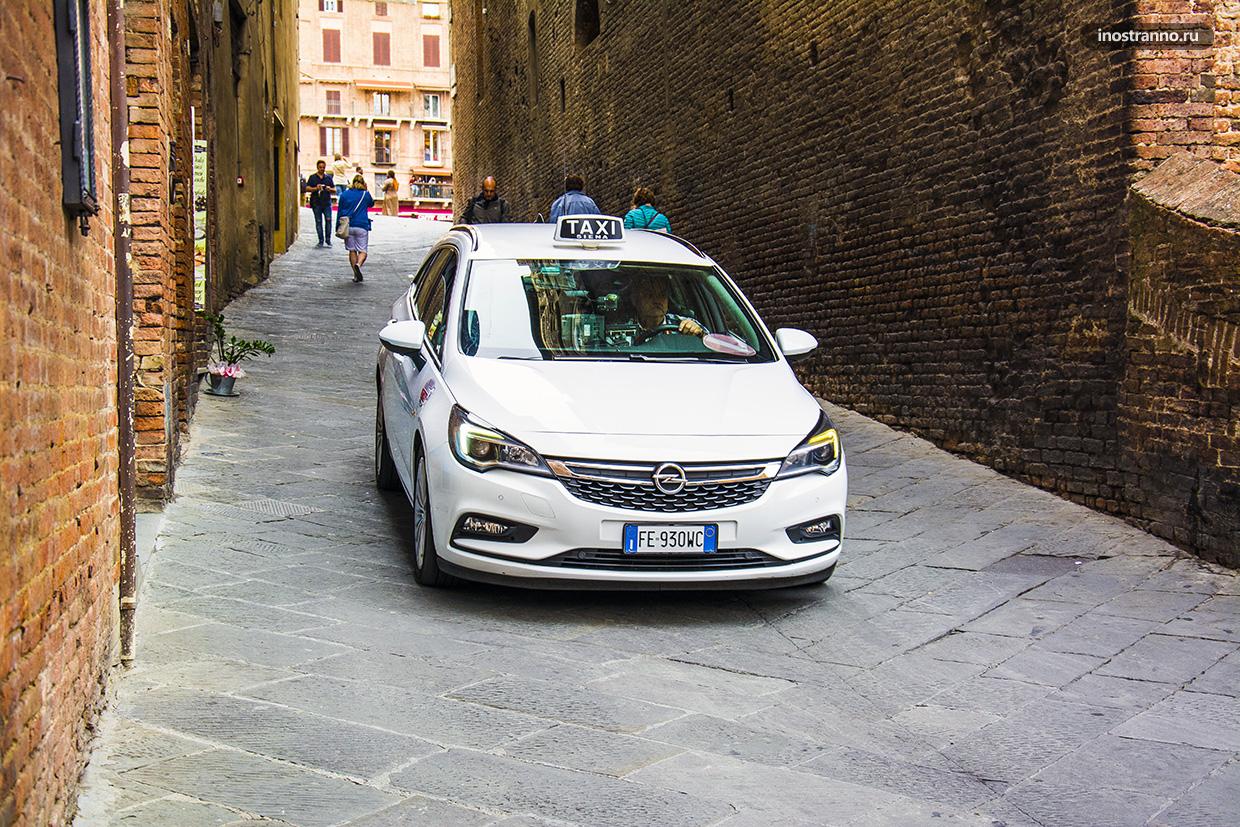 You may also be interested in
Sites for saving money when traveling!
Hotellook – Honestly compare prices and discounts for hotels and apartments in 50 booking systems (Booking, Agoda, Ostrovok.ru, etc.). Plan your trip in advance and save up to 40%!
✈ Search the cheapest air tickets without extra charges from the reliable agencies of Aeroflot, S7, Ural Airlines and all popular airlines of the world.
Getting around Pisa, Italy
Pisa is known the world over for its falling tower. It is not just a local landmark, but one of the most recognizable symbols of tourist Italy. So it is not surprising that almost every day crowds of tourists come to Pisa.
The main aspects of organizing your own trips to Pisa. The description of the city, presented here, contains not only general information about Pisa, but also practical recommendations for preparing for the trip.
Pisa (Pisa) is known all over the world for its falling tower. It is not just a local landmark but one of the most recognizable symbols of tourist Italy. Therefore, it is not surprising that almost every day crowds of tourists come to Pisa (mostly as part of excursion bus tours). In most cases, visiting visitors are limited to the architectural ensemble of the local cathedral, of which, in fact, the Leaning Tower of Pisa is a part. After spending a few hours in Piazza del Duomo (Piazza dei Miracoli) and its immediate surroundings, tourists tend to leave the city. However, in Pisa you can find other interesting places. If you want, you can stay here for a few days and see Pisa when the city is almost empty. The Cathedral Square makes a completely different impression in the evening entourage. In addition, Pisa is convenient to use as a transit point on the way to Florence, the beach resorts of Versilia, as well as the famous Cinque Terre.
How to get to Pisa
First of all, it is worth saying that Pisa has its own international airport, where many European airlines fly, as well as the Russian companies "Pobeda" and S7 Airlines. Thus, it is not difficult to get to Pisa by air (for airline tickets see www.skyscanner.ru, www.momondo.com, www.aviasales.ru, etc.).
Secondly, Pisa has the Pisa Centrale railway station, as well as the Pisa S.Rossore railway station (it's especially convenient to get to Piazza della Wonderland and its sights – a 10-15 minute walk). Pisa has a direct train connection to nearby Florence as well as Genoa, Milan, Rome and other Italian cities (see www.trenitalia.com).
Where to stay in Pisa
Pisa is a small city, and it would seem that there should be no problem to choose a place to stay here. However, there are some nuances. There is a separate article dedicated to them – "Where to stay in Pisa.
In short, much will depend on the purpose for which you want to stay in Pisa.
If you want to see the main sights of Pisa and then plan to go in one direction or another, it is logical to focus on the neighborhoods of the railway stations. The surrounding neighborhoods are not too picturesque, but they are conveniently located. In the Pisa Centrale area, for example, you can check out the NH Hotel Pisa, and near Pisa S. Rossore the Rosso di Sera Tuscany. Both are not only suitable for rail travellers but also for car travellers: the NH Pisa has its own parking lot (although it is subject to charges) and there is a public parking lot next to the Rosso di Sera Tuscany.
It is believed that there is no reason to stay in Pisa for a long time. However, if you want to spend a little more time in Pisa and expect to spend at least two or three days here, it is worth looking at hotels (and apartments) located in the center of the Old Town, and not on the outskirts, which are the areas mentioned above. An interesting option is the small bed & breakfast Cuore di Pisa, located in the heart of Pisa, as the name unambiguously indicates. Among the apartments we can mention the spacious apartment Inner City Pisa, which is perfect for those traveling as a family or in a large group.
How to get around Pisa
Moving around the historic center of Pisa is quite comfortable on foot. Even from Pisa Centrale railway station to Piazza dei Miracoli it is no more than a half hour walk, despite the fact that they are at opposite ends of the historic center. The train station at Pisa S. Rossore makes things even easier. It is at this station it is more convenient to get off if you are not interested in anything but the Tower of Pisa (walk about 10-15 minutes). If you are going to Pisa for one day from, say, Florence, you can also do this: arrive at Pisa S.Rossore, see the sights of the Wonderland Square, walk through the city center in the direction of the square to the Pisa Centrale station, from where you will return.
If necessary, you can also take public transport, see www.pisa.cttnord.it for the routes. You can, for example, take the bus (red LAM line) from Pisa Airport to the city center – the bus stops at the Central Station and near the Piazza delle Miracle.
What to see in Pisa
The Leaning Tower of Pisa (Torre pendente di Pisa) has already been mentioned above many times. It is the main attraction of Pisa, along with other architectural creations that adorn the Cathedral Square. In addition to the falling bell tower, these are the Cathedral of Santa Maria Assunta (Cattedrale di Santa Maria Assunta), the Battistero di San Giovanni and the monumental cemetery of Campo Santo. All, as they say, from the category of must see. The entire architectural ensemble is worth seeing, even if the bell tower had not tilted.
The architectural ensemble of Piazza dei Cavalieri, Piazza dei Cavalieri, the second most important square in Pisa, is also of interest. Its main attraction is the Palazzo della Carovana, a sight to behold with its facade and massive staircase.
A must-see in Pisa is the Chiesa di Santa Maria della Spina. This Gothic church, though not huge, but impossible to ignore. There are other interesting medieval churches in Pisa (in particular the Church of St. Paul, Chiesa di San Paolo a Ripa d'Arno, with the Chapel of St. Agata, Cappella di Sant'Agata), because it was in the Middle Ages, as the center of the Republic of Pisa, the city experienced a period of prosperity.
However, Pisa played an important role in earlier centuries as well. For example, during the Roman Empire, Pisa was a major port. The most remarkable thing in Pisa are the remains of ancient ships, which were accidentally discovered in 1998 near the railway station of Pisa S. Rossore. Now there is a unique opportunity to see them (see the official website of the museum www.navidipisa.it).
It is also worth mentioning that Pisa is an ancient university city. One of the students at the University of Pisa was Galileo Galilei, whose name is perhaps as famous as the Tower of Pisa. The university once had one of the world's first botanical gardens. It is still possible to visit it today, thanks to its location in the heart of the city. Another interesting park is Giardino Scotto, on the banks of the Arno. It's worth stopping there too, on occasion.
Where to go from Pisa
In terms of travel in Tuscany, Florence is probably the best base, but Pisa is also an interesting option. From Pisa you can take a day trip to Lucca. And the road by train takes no more than half an hour, while from Florence to Lucca is about an hour and a half. It is easier to get from Pisa to Cinque Terre, one of the most beautiful places in Italy, which is located in neighboring Liguria. Another interesting destination for a day trip is Volterra. You can also find many small but pretty towns like Vinci, San Miniato or Castelfranco di Sotto nearby. And if you wish, you can also make a trip to the island of Elba.
Read more about independent travel routes from Pisa in the article "Where to go from Pisa".
We should also mention the seaside resorts in the vicinity of Pisa. To the north, it is in particular Viareggio, and to the south – for example, San Vincenzo and the same Elba. However, if you are interested in a beach holiday, it makes sense to stay on the coast for a few days rather than driving to the sea every day from Pisa. However, you can find quite good beaches in the vicinity of Pisa. Read more on this topic in the article "From Pisa to the sea".