Manchester City Guide


Fleurcristal
Manchester, or as its residents aptly call it Madchester, is Britain's second largest city and also the heart of Northern England. Famous for its industry, especially the textile industry, which is why the city center was built warehouses, industrial premises and workshops, but here's when the volume of production declined and after the introduction of mechanized production, these premises are not needed they were converted into bars, pubs, nightclubs and restaurants. As Manchester has a very large number of educational institutions accordingly there are a lot of students, so nightclubs are very popular as a result. The student nightspots are mainly on Oxford Road. And if you are a party animal, then this is the place to be. By the way, this is where the musical group Chemical Brothers started their career. The most popular bars in Manchester are Apotheca, The Liar`s club, Briton`s Protection and Epernay.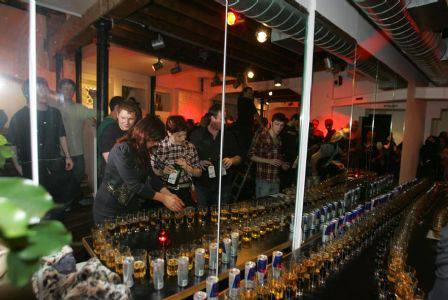 In Manchester, while wandering around the clubs and places of entertainment, many tourists forget that the city is located the oldest library in Europe, the oldest in England Catholic Church and the futuristic Trinity Bridge. There are still many interesting places that will draw the attention of true lovers of history.
For the shopping lovers there is a street Merket Street, it is full of stores for every taste and purse, here you can buy every day goods, but for exclusive… read more
When's the best time to visit Manchester?

Fleurcristal
Remember Marie Laforet's song Manchester and Liverpool? (Manchester est sous la pluie Manchester soaks in the rain,Et Liverpool ne se retrouve plus And Liverpool is lostDans la brume d'aujourd'hui Today in the fog.L'amour lui aussi s'est perdu And love is lost too). So, very often Manchester gets wet in the rain. Manchester is located in the north of England, on the River Aruell. The climate here is temperate, but because of the air masses that move from the Gulf Stream winters are wet, not too cold, and summers are cool and not hot. In principle, it rains here in both summer and winter, but January is especially wet and gray. The days are usually overcast, only in the summer the sun peeks out during the day. So when planning your vacation in Manchester in January, take a warm umbrella jacket and rubber boots:) The weather will be damp grey and dank.
The best time to go to Manchester is from mid-spring to early autumn, when there is the least amount of rain and the least chance of getting caught in the rain. The driest month of the year is May, though not the warmest, the temperature stays at 15-17 degrees. August is the warmest month, with temperatures rising to about 20 degrees. It's not particularly hot, so you'd better take a cardigan or jacket for the evening.
If you go to Manchester to "hang in clubs", I think the weather will not spoil your mood, but if you go sightseeing castles, the zoo, parks and play golf in the park Chorlton then really, it is better to go in late spring – early summer, just would not be hot, relatively sunny.
How to get there?

Fleurcristal
If you decide to visit Manchester, of course the easiest way is by plane. There are no direct flights from Kiev, Moscow or St. Petersburg, and depending on the city from which you will fly you should choose a connecting flight. For example, if you fly from Moscow it would be easier and faster to change planes in London Heathrow with British Airways. If you fly from Kiev, then the flight is made by Lufthansa with a change of planes in Munich or Frankfurt, the flight will take about 6 hours and costs about 470 dollars.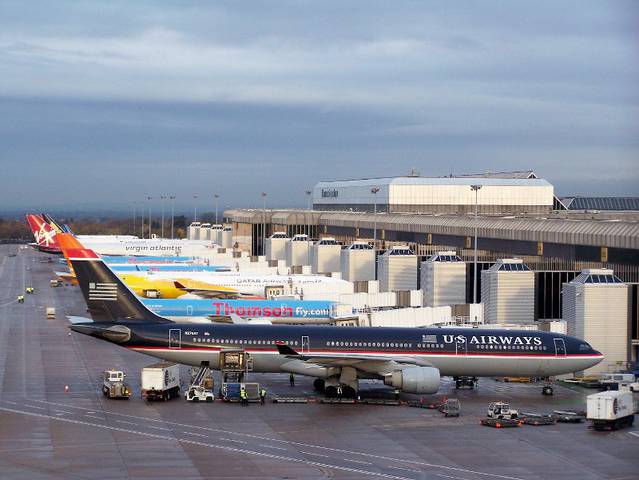 By the way, if you decide to fly to London, you can change to land transport there. You can transfer by train London-Manchester, the ticket price is about 50 pounds, and you will reach it in 3 hours or you can transfer by bus at Victoria coach station, but it will be longer, although cheaper, about 25 pounds. For car enthusiasts, there is the option of hiring a car. So for example a Ford Focus for 5 days with a full insurance package without mileage limit will cost 72 euros. Manchester Airport is about 10 miles away from the city. If you rent a car at the airport, you can get to the city by M56, and from Manchester Airport you can also take the train, which station is almost at the airport, or you can get by Arriva and Scaline buses, depending on where in Manchester you need to get to.
Food and Drink

Maroona
Britain is not a cheap place, but you can always find something for your wallet. Here are a few tips for travelers who have already spent a lot. Where to go for a cheap meal: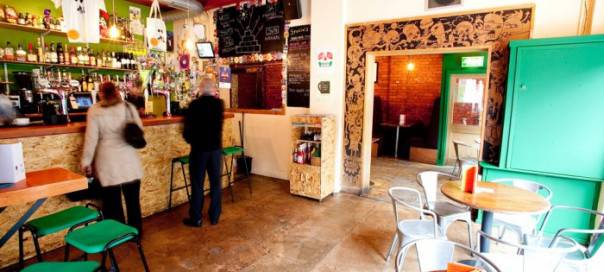 "Common (39-41 Edge Street).
This music bar in the Northern Quarter always has unusually good food and a pleasant atmosphere. For many of the regulars, chili, chicken and chorizo, falafel, and kebabs make up the Holy Trinity of food. Of course, that's not all there is to order at this restaurant. Along with an array of sandwiches and burgers, you can also order Indian cuisine. Don't pass by the specials like beef with cabbage, huevos rancheros (something like eggs) and Italian meatballs. Also in the bar you can order a beer, and the fact that you can drink it with pleasure here is clear by the beer barrels as elements of the decor. Prices in the restaurant: snacks – £2.50-£5.95, main courses – £6-£8.50.
"Slice Pizza & Bread Bar (1A Stevenson Square) Read more
What's on offer in Manchester?

Maroona
It's pretty hard to cover all of Manchester's attractions in one article. But some of them are definitely worth mentioning here (the ones that were not mentioned by other authors of similar article).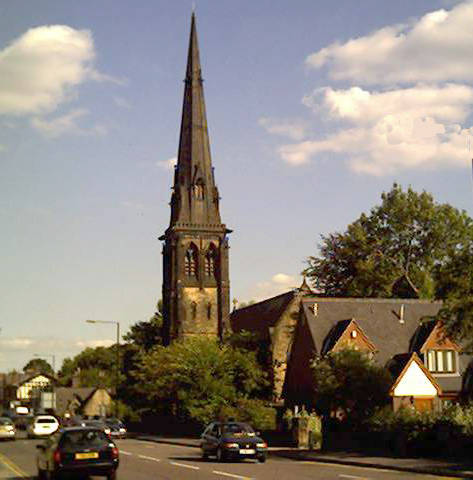 Brookfield Unitarian Church
It is a striking representative of the Victorian era buildings. The Gothic church was built from 1820 to 1889. On the north-west you can see the bell tower. Despite the rather simple interior, construction was quite expensive. The most important decoration of the cathedral is the 40-meter spire. The church leaves a rather mixed impression – it certainly looks a bit gloomy. Nearby is an old cemetery, which doubles the impression. Unfortunately, the church and cemetery have been repeatedly raided by vandals, during which some icons and altar decorations were stolen and graves ruined.
Address: 973 Hyde Rd.
No. 15 Firwood Fold House (15 Firwood Fold) read in full
How to have fun?

Maroona
Manchester is a famous English city that never sleeps. Mostly, of course, it's pubs and bars with live music. And here are the nightclubs to go to after the sun goes down.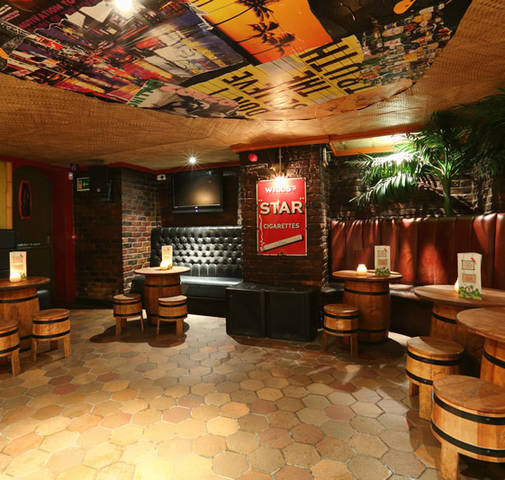 "The Liar's Club (19A Back Bridge Street).
A club with a Hawaiian vibe. You take the stairs to get into the club and you're ushered into the tropics with the scent of rum, fun and cocktails. The interior of the club is in the Caribbean style, with exotic knickknacks on the walls and tables. Impressive range of cocktails. There are over 100 different kinds of rum at reasonable prices. Beer costs from £2, a bottle of wine from £7.
Opening hours: Mon-Sat 17:00-04:00, Sundays 17:00-03:00.
"Hula Tiki Lounge (11 Stevenson Square, Northern Quarter) Read more
Holidays with kids in Manchester?

Maroona
If you don't know how to keep the kids busy and entertained in Manchester, here are a couple of tips on where to go: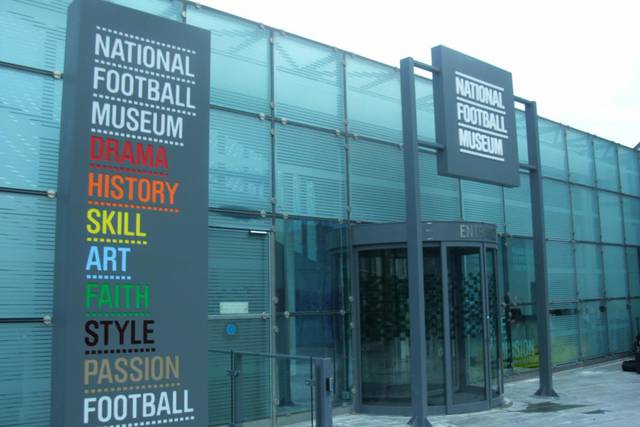 The National Football Museum Read more
Manchester
Manchester is located in the heart of Greater Manchester County, in northwest England. The city's population is approximately 500,000 people.
Manchester is the unofficial "Capital of the North. It is known for its influence on the music industry and has a strong connection to sports. Manchester is the second largest airport after London (flights can be picked up here). It is also the most visited by foreigners in England after the capitals. The variety of stores and attractions are aimed at attracting tourists and students.
Information about the city
Manchester is the northernmost region of England, located between Liverpool and Leeds, and rainy days are common here. After the Commonwealth Games in 2002, investment in the city has increased. Manchester is worth a visit, if only for a couple of days.
Many believe that there is always something to visit in this city. Manchester is only the fourth largest city in the entire United Kingdom (after London, Birmingham and Glasgow), but it still wages war for the title of "Second City". For example, Birmingham is larger by at least 1,00,000 people.
For years people have been moving here from London to return to their northern roots. The citizens here are very friendly and helpful. You can approach any person on the street and they will definitely help you. Lately, the locals have become more proud of Manchester.
Student life
There are two major universities in the city center.
The University of Manchester is merged with the Institute of Science and Technology (Manchester Metropolitan University). "Man Met," a former polytechnic university, is itself an amalgamation of community colleges, as is the Northern Royal College of Music. One mile from the city center is the University of Salford (European Center of Excellence in Media), which is famous for its health care courses. In all, Manchester is home to about 86,000 students. The city is constantly called the best student city. Here inexpensive food, as well as make special discounts for students.
If you don't want to cross paths with students, there are plenty of places that are more expensive. You should carry your ID with you because many places have age restrictions (21+). In the student neighborhoods of Fallowfield and Wifington, some places are open to students only.
Sports
Manchester is world-famous for its soccer clubs:
Manchester City (Etihad Stadium, Sports City)
Manchester United (Old Trafford).
Old Trafford is also home to Lancashire County Cricket Club. In 2002 Manchester's Sports City was built to commemorate the Commonwealth Games.
Manchester is a multicultural city
Manchester is home to many races and religions with their own histories and communities. It hosts an annual 12-day Bride Festival with all walks of life from different cities and countries. The city has a very friendly and welcoming environment. Manchester has a liberal attitude toward sexual minorities. There is a very large homosexual support community, known throughout the country. Manchester is one of the "Big Three" cities in terms of the number of homosexuals, along with London and Brighton. The Village, a neighborhood near Canal Street, is very popular with people of all orientations.
Native residents have grown up with a tolerant attitude toward orientation. Homophobia is very rare here.
How to get there
Fly
By train
The two main train stations are Victoria in the north and Piccadilly in the south.
Piccadilly
The main destination for long distance trains throughout England (London, Birmingham, Leeds, York, Newcastle, Glasgow, etc.) and some local destinations (Glossop and Buxton). Piccadilly station is served by:
Nothern ("Nothern").
TransPennine Express
Virgin Trains
CrossCountry
Arriva Trains Wales
East Midlands Trains.
Victoria
A stop for local trains from West Yorkshire, Lancashire, Cheshire, and Liverpool, mainly operated by Novern.
Trains from Liverpool, Leeds, York, Sheffield and Nottingham can also stop on Manchester Oxford Road, very convenient for universities.
Bus
Charlton Street Coach Station is the central station in Manchester, close to the center, between Chinatown and Village. Buses go all over the country, mostly at an affordable price. The journey from London to Manchester takes about 4 hours, depending on the time of day and the number of stops.
Piccadilly Gardens station usually serves service stops in the south of Greater Manchester.
National Express is a convenient service, with buses running 24 hours a day from various cities, including London. Depart from Charlton Street Coach Station.
Megabus ("Megabus") runs from London, Scotland, South Wales, from the west. Cost from £1, tickets must be booked in advance. Buses go from Shudhill Interchange.
Ticket offices are at the stations, where you can check timetables and see a map.
By car
The outer ring road of the Manchester metropolitan area is the M60. The speed limit is 80 km/h.
Parking in downtown Manchester can be very expensive. There are good spaces by Salford Central station, behind Piccadilly station. Make sure you stop in a well-lit area, as thefts are common here.
If you choose to use multi-story parking, good options are at Coache and Village stations. Ladywell park&ride is next to Eccles (M602), parking is free, and there is a streetcar stop nearby. Remember, you can park on the single yellow line on Saturdays from 12:30 until Monday morning (you can't park on the double yellow line). No parking is allowed downtown, even on weekends. Chapel Street, Bridge Street are good for parking and much safer due to the new residential developments.
A few tips when choosing a parking spot:
Try not to show valuables in front of strangers.
Avoid parking under bridges.
Choose streets with good lighting.
Motorcycle
There are several free motorcycle parking lots in downtown Manchester . Their exact addresses can be found on the consulate website.
When is the season. When is the best time to go.
Manchester has a moderate maritime climate, it rarely gets very hot or very cold.The city has less rainfall than the average for England. Manchester has relatively mild winters, there is no time when it would be better to avoid coming here because of bad weather conditions. But like most cities, the best times to visit are spring and summer, when there are plenty of refreshments and cafes around. Manchester sometimes has overcast days, but they generally just add to the charm. Seasonality has little effect on hotel prices, you can compare prices from different sites in this section of Travelascope. I prefer to make a reservation on Bookings. Some travelers prefer to rent a room from the local ones – the offers are available here.
Manchester – weather by months
Main attractions. sights
Chinatown
Manchester's Chinatown around George Street and Faulkner Street has been a feature of Manchester since the late 1970s. Many people think of Chinatown as a place for young people. There are many bars and restaurants and karaoke. You will find people speaking Cantonese and Putonghua on the streets of Chinatown. There are many East Asian restaurants in Manchester. There are a couple of good Chinese supermarkets. As night falls, the neon lights come on, adding extra charm to the surroundings. This is where you can try Chinese, Japanese, Thai, Vietnamese cuisine. There are also Chinese stores for locals.
Village Village.
The village is home to one of the oldest gay communities in Europe, known for its tolerance of all people. Manchester's most famous bars and clubs can be found here. The Village holds an annual Brides Festival (August, the last weekend of the month). Thousands of pounds are raised each year by various charities.
The longest running restaurant is Velvet ("Velvet") on Canal Street. It always has friendly staff and good food, which ensures its popularity .
Visit Curry Mile. It's an 800-meter complex of restaurants, stores, hookah bars and jewelry stores in Rusholm.
Chorlton and Didsbury are sought-after neighborhoods to live in, with very high property prices. If you want to spend an evening in luxury surrounded by wealthy residents, try visiting the prestigious southern suburbs of Chorlton or Didsbury in the evening. These are popular neighborhoods for an evening out. They are easily accessible from the city center by bus or cab.
Sports Clubs.
Lancashire County Cricket Club, located at Old Trafford.
Manchester City Football Club, located in Sports City. Manchester City is less successful. Manchester United has significantly more local fans. In addition, the home stadium Etihad is located within the city of Manchester.
Manchester United is the most popular soccer club in the world. It is located in the town of Trafford. It is the first English club to be able to become European champion in 1968. The rivalry between Manchester and Liverpool began since the industrial revolution. The matches between the two clubs are always very tense.
Sportcity is the largest sports ground in Europe. It is located east of the city center, 30 minutes walk from Piccadilly train station. It was built to accommodate the facilities of the 2002 Commonwealth Games.
Manchester Phoenix is a hockey club located in Altrincham. It was formed in 2003 to replace one of the popular teams, the Manchester Storm.
Museums and exhibitions. Which ones are worth visiting?
Manchester has many theaters and concert venues. In the Men Arena (the largest concert hall in Europe) you can meet such artists as Madonna and Kylie. There are also concerts at Bridgewater Hall and Manchester Central.
Central Library and Theater, near Albert Square. An interesting, circular 1930s building. The library was reopened on March 22, 2014, after 4 years of renovations.
Contact ("Contact") on Oxford Road. Shows range from drama and musicals to circus and puppet theater. It is equipped with a restaurant serving delicious food, alcoholic, hot and cold drinks during the day/evening.
Cornerhouse ("Cornerhouse") on Oxford Road. This is a great art house cinema. It has three halls, three floors of exhibition space and a large bar on the ground floor with a trendy cafe. The house hosts festivals and has a bookstore. It is located around the former administrative and commercial areas of Oxford Road Station.
Imperial Northern War Museum. A great museum with fantastic architecture, located in Trafford County. It is dedicated to the people involved in the wars – the home front workers and soldiers.
Lawer. Home in the town of Salford for Lowry's painting collection. The center also maintains two theaters and a theater studio that does everything from opera to pantomime.
Manchester Art Gallery, near Chinatown. Designed by Sir Charles Barry, architect of the Houses of Parliament. The gallery has a fine collection of paintings.
Manchester Museum, on Oxford Road. Fossil skeletons of Tyrannosaurus Rex and Egyptology, including painted mummies and masks from the Roman era.
English Costume Gallery, in Plat Hall Rusholm. Now reopened. It is well worth a visit.
Museum of Science and Industry, in Castlefield. Very popular with families and school children, it offers a huge number of tours. The first train station is part of the museum.
People's History Museum, on Bridge Street. The Civil Justice Center is becoming known among Mancunians as "the closet." You'll understand why! On the first floor of the museum is a nice cafe overlooking the river. Check out also the now-renovated statue of the Peace Doves outside the museum. It was erected in 1986 to commemorate the liberation from nuclear weapons.
Urbis ("Urbis"), in the Millennium Quarter. "Museum of the Modern City." Recently reopened as the National Football Museum. All exhibits were donated from Preston.
Whitworth Art Gallery on Oxford Road. A gallery of contemporary and historical art. It features prints and collections of rare wallpaper. In summer, walk along Oxford Road through University Square and see the Aquatics Center and the Northern Royal College of Music. Further down the road you'll see the English Costume Gallery.
Bridgewater Hall. This is the home of the Halle Orchestra, the world's first municipal symphony orchestra. A good bistro and restaurant are open at regular hours to the general public. Next door is a bar, overlooking the water. You can see the stone sculptures!
Manchester Jewish Museum, 190 Cheatham Hill Road, Manchester. It's a 10-15 minute walk down the road behind the Men's Arena. You can catch any bus that goes to Cheatham Hill Road. The museum is open Monday through Thursday from 10:30 a.m. to 4 p.m., Sunday from 11:00 a.m. to 5 p.m. Not open on Jewish holidays. The museum is located in a former Spanish-Portuguese synagogue and was once the heart of the old Jewish quarter.
Other attractions
Chitam Library. Europe's oldest public library is located near Milenium Square. One of the oldest buildings, it still has an original collection of books. Karl Marx and Friedrich Engels visited this library. Here Engels wrote the book "The Condition of the Working Class in England", which had a key influence on the development of communism.
St. Mary's, next to Albert Square. The oldest Catholic church in the country since the Reformation. It has one of the largest collections of art and a magnificent altar. The church is a quiet refuge from the noise of the city.
The futuristic Trinity Bridge. It links Manchester and Salford, leading to the five-star Lowry Hotel on the banks of the Salford.
The gardens at the back of Fraser House. It's a nice place to relax and read a book in good weather. Nearby there is an observation deck that overlooks the Irwell River. You can take pictures with the Trinity Bridge and the Lowry Hotel as a backdrop.
What to see in the surrounding area
Manchester is in the heart of Northern England. All the major cities, national parks, scenic landscapes, seaside resorts and chic suburbs are accessible within an hour's drive from any station by train.
The coasts
Blackpool. Formerly known as "England's Playground." Blackpool's attractions include the lively Pleasure Beach theme park. Bachelor and bachelorette parties are often held here.
Southport. If you want to spend a relaxing day on the coast, this is the place for you. The shopping and tea rooms combined with the beaches make Southport a relaxing place. It takes one hour to get from Manchester to the surrounding area by train.
The seaside resorts in North Wales are Rhyl, Prestatyn and Llandudno. About an hour and a half to two hours drive from Manchester.
Formby is near Southport. Picturesque sand dunes, red squirrels, ice cream and a beautiful beach, no trash. You can get to Formby from Liverpool or from Southport.