5 places to visit in the Czech Republic worth visiting besides Prague
I see a lot of our tourists in Prague and I always want to tell everyone a little bit about what interesting and beautiful you can find not only in the capital. So I thought, why not tell the Pikabushniks about where you can go to the Czech Republic, that just unforgettable.
I will say right away that I try to travel as much as possible, but as I am a very busy man (lazy ass), to get out of the house, God willing, a couple of times a month.
Don't take my example.
Here's what came to mind. Here we go, my top 5!
Top 5. Velkopopovicky Goat Brewery.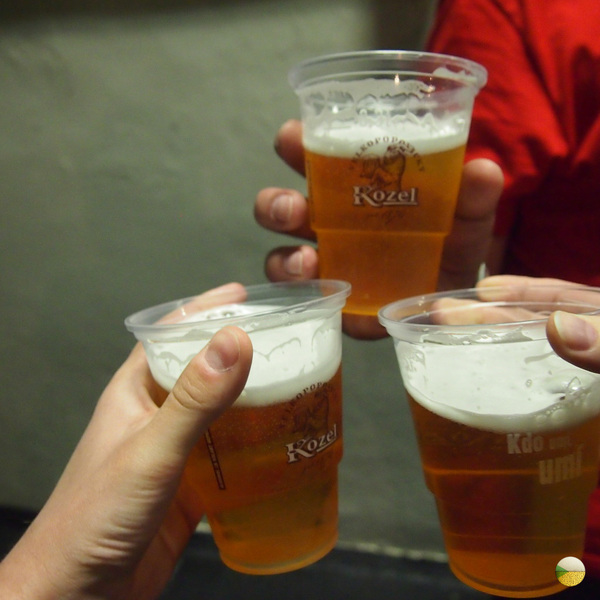 The brewery tour was one of my very first (we all remember the first ones, right?)
The brewery is only a half-hour drive from Prague, you'll walk through the museum, you'll see how beer is brewed on an industrial scale. And the main thing (spoiler alert) – you will try the beer itself, and if you're lucky, they will pour a sort, which in Russia does not exist – unfiltered.
4th place. The city of Pilsen.
Pilsen is also quite close to Prague – a little over an hour by train from Prague. What can you see there? A modern Czech city, which, however, is no less historical than in the capital. I should immediately note that the city is one of my favorite in the Czech Republic, so I am biased
Optionally, you can go to the Pilsner Urquell brewery and drink more world famous beer.
// yes, you have to drink beer everywhere, hang in there
3rd place. Kutna Hora
This city is very famous among the foreign tourists. Probably most of you have heard of it because of the "ossuary" – a church decorated with human bones. Real ones!
In fact, there is a lot to see in the whole city, so I would advise you to take a ticket to all museumskostels at once – it will be much cheaper.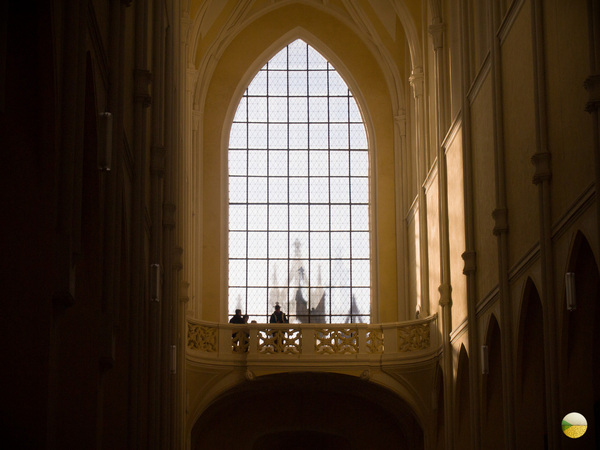 2nd place. Telch city.
Few people know about this city – and very poorly. This is a museum city, the center of it is very beautiful. Well, for those who like to brag to their friends – this is the first city in the Czech Republic, which received the status of UNESCO World Heritage Site.
1st place. Karlstejn Castle and Canyon "Velká Amerika".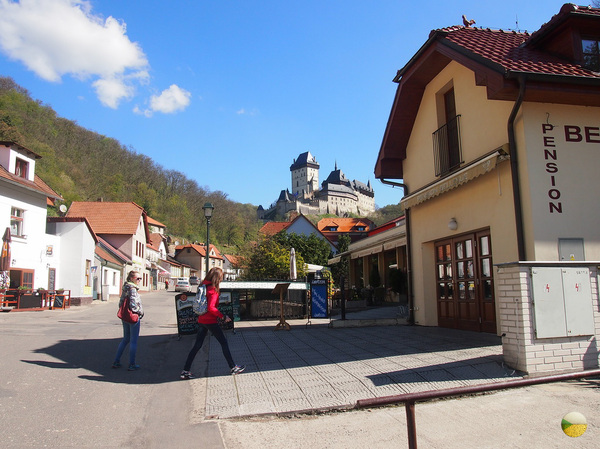 There are a lot of castles in Czech Republic. Very, very many castles. And this is one of the most famous. I recommend it to you only because it is near Prague. But there is another reason, and hikers will love it – the stunning views of the canyons of "Velká Amerika" (Big America).
Don't ask me what this has to do with America, but it looks great.
So, I hope you are interested. By the way, the weather in the Czech Republic is great now, come and see for yourself
Write, please, in comments, if the theme of Czechia is interesting for you at all – is it worth writing? And don't forget to subscribe to our community, it'll help the pickabout-writers (me, me) to believe in themselves and tell you about the whole world

4.4K post 32.7K subscribers
Community Rules
– first and foremost: respect yourself and community members, in the deepest sense of the word
– support world peace – we sincerely hope that since Pikabushniks live all over the world, we can avoid politics here (warning for violation, ban for misunderstanding)
– feel at home, even when you're away from home
// at the moment, people with a rating of 25+ can post to the community. There is no other pre-moderation and it's not expected.
Screw Karlstejn, it's better to go to Křivoklát. Here's my recipe for an amazing day in the Czech Republic (although if you're there on vacation will be amazing all days). 1) Drive to Beroun (You can have a luxurious walk there), 2) Take the train to Rakovník. 3) Get off at the wrong station.)) (We got off at Roztoky u Krivoklatu), 4) You walk all the way to Křivoklat, there are about three scenic kilometers. 5) . 6) Profit! Křivoklát itself. You will walk around the castle not 100-500 people, but less. We walked with all of us. 7) The most pulpy part – on the way back (you remembered to leave a couple of hours to spare) sit down to drink beer in Roztoka at local establishments. Great non-tourist company is guaranteed. It's amazing!
Do not piss yourself on the way to Prague.
Hradec Kralove, Pardubice, Olomouc are definitely worth a visit.
Český Krumlov is a must.
In Karlovy Vary – boring, except for one pathos street and the colonnade – nothing to see.
Kutna Hora – I recommend it, except Kostnitsa there is also a beautiful church of St. Barbara.
In Liberec a beautiful central square, but the overall impression is that the city is dying.
Separately on the beer – do not try to buy in Czech Republic the beers that everyone hears about – Kozel, Gambrinus, Staropramen, Prazdroj, Krusovice and the like. Buy the opposite of those you haven't heard of. Šerák, Starobrno, Kohout, Černá Hora, Litovel, Rychtarž, Polička, Měšťany – thousands of them. Even the cheapest Czech beer called "Beer" from Lidl for 3.90 a bottle will be delicious. Well, the best thing is to run into a small local brewery and drink freshly brewed beer. For example, in Czech Třebová, where I live, has its own brewery that brews 3 kinds of light beer (10, 11 and 13%), one dark beer (like 14%) and a raft of specials – ales (red or Indian pale ale), strong semi-dark (16%), stout (looks like fuel oil, tastes like a dream), wheat beer (I am not a fan).
And I have to ask, author, what did you study there? And how did you enroll? How much does it cost? In general, all the details?))) I'll wait for the post))
Olomouc should not be forgotten, the town is cool, quiet.
The unfiltered goat is already on the market, but the taste must be very different there.
So why Great America?
Good afternoon. I would like to add another place worth visiting. I apologize deeply – I do not remember the name, but the description will be easy to find. Castle ruins. From Prague, about 3 hours by bus (took a tour). Directly under the ruins (it's a big word, the walls are still standing and the towers seem to be the same) – the house where J. Gashek lived and worked. Hospitable descendants will give you a tour. The place is very picturesque and atmospheric. The castle on a hill, and climbing the wall you can enjoy the scenery of the Czech countryside. There, under the walls of the castle a small settlement with a very hearty pub (though in Czech they are all hearty), a picture of which I was able to find in the family archives. Unfortunately, no other photos have survived.
Brno is a very nice city, in terms of living conditions it surpassed Prague this year. But it's not touristy, it's more of a modern industrial city. There are a lot of students. It's close to Blansko and Macocha, not far from Palava, where there are a lot of cellars, where you can try and buy excellent wine. As for Karlovy Vary, there is a small town near Loket, also a castle t beautiful. Well, in the Czech Republic has died famous Casanova, this town and castle where he lived, too, not far from the Karlovy Vary. In the photo castle Loket
Keep it coming!
Were there 1.5 years ago on the New Year holidays, a little later we will go for sure the second time) post xoronil, maybe visit these places)
N place – Carlsbad. Just a beautiful little spa town. You can get all sorts of cosmetics from beer, professional and not.
N-1 place – Krusovice factory. A sightseeing tour, plus at the end there is a tasting and they give you 2 tall beer glasses. At the time of my visit there were light, dark and musketeer (I think so) unfiltered varieties.
Although if you go for a short time (10-20 days), it is better to sit down in Prague. There are VERY many interesting things to see there, not counting ~240 private breweries and incredibly delicious sausages. Except for the Kostnica. BTW, 2 years ago the bones were all real, but after it was closed for some maintenance, apparently they replaced some of the bones with a plaster replica.
The topic is very interesting, please write about anything you know well. And, first of all, about people.
People, please tell me, let's say three days there is sense to go to the Czech Republic, or it is better to start from a week?
Thanks, was in April and will go in September again! There is very cool!
Prague is a beautiful city (in contrast to Brno) but the Ciganians at the station embarrassed me, just a lot of them there:) Greetings from Krakow!
Strange recommendation of Kozel brewery next to the trip to Pilsen. It's better to visit Plzeň brewery then, it will be more interesting.
"Big America" is very similar to our marble quarry "Ruskeala" in Karelia !)) And "fix" That we will have to drink a lot of beer will not (aarggghhh . drink of the gods)!
To Karlstejn by the way the train is cheap. You can for an hour from Prague for 70 crowns (like) to get there. And the ticket for the tour about 100 crowns.
This is one of the most popular attractions
Come on, the author of something rare. From myself I say: It is interesting the Czech "Switzerland", South Moravia with its vineyards and castles, very popular, but incredibly cozy Cesky Krumlov (I recommend it at least overnight, the mass tourist will go and the city just magically transform – night there is a fabulous, and the morning, especially sunny, even paradise). And in Prague is an excellent museum of technology with old transport – from the first bicycles to airplanes.
Probably no longer relevant, but still.
My wife and I were most impressed with the town of Cesky Krumlov. We stopped for half a day, but regretted that we did not stay longer. Very picturesque and comfortable.
Great! Thank you. I will be going to the Czech Republic this summer.
We were with friends in Prague a year and a half ago, I definitely wouldn't recommend a tour of the Staropramen brewery. The production itself is not shown, they tell you the history of the brewery and pour 0,33 beers to choose from. Interesting, but not worth the money.
i.e. the goat is brewed in the czech Republic. i've seen a cunt somewhere, saying that the czechs tried it and said "they don't brew this kind of shit in the czech Republic". where can i find this guy((((
Is it true that water is very expensive in the Czech Republic?
Just got back from Prague. The beer there is awesome!
@day5 by all means write more! My wife and I very much want to go to the Czech Republic and if it turns out the finances at least a couple of days I would really like to go to Prague )
I do not live in the Czech Republic, but I have been to all of the above places. It is a popular tourist destination, and everyone goes there! It is good for women with children for the first time abroad. The Czech Republic is beautiful there is somewhere to go – if you want to give some useful advice, write something that is not in the old rouble guide
Unfiltered from the goat recently went on sale, was at their tasting bar)
I really liked the smoked beer there))) just can't remember which city it's sold in.
And here I am! Been to the Czech Republic this year, but only in Prague. All you have super, only with the exchangers strained
Write to me, we'll practice our Russian skills! (I'm judging by myself, no offense ;))
Oh yes, I forgot, thanks to @Lintdn who poked me to write this post
There is a very well-publicized museum of torture weapons in Prague, so don't go there. You will be disappointed, because everyone says that it is the largest in Europe. Bremen is bigger. About private breweries in Prague, I agree, and of the castles worth a visit Cesky Sternberg, the view is great!
A wave of rallies swept across Europe
On Saturday a mass rally took place in Paris demanding the resignation of French President Emmanuel Macron. On the same day, tens of thousands of people at a rally in downtown Prague demanded the resignation of the Czech government. On Friday, clashes between protesters and security forces occurred in the German city of Kassel.
Florian Philippaud, leader of the French Patriots party, said tens of thousands of French people took to the streets of Paris on Saturday to demand the resignation of French President Emmanuel Macron.
"Macron impeachment! " are shouted by tens of thousands of French people in the streets of Paris today!" Filippo wrote on his Twitter page.
The protesters accused the French government of not caring enough about the welfare of the French, and Macron's policies were called anti-human, the network edition info24.ru reported.
In addition, an anti-government rally that drew tens of thousands of people took place on Saturday at Wenceslas Square in central Prague. The gathered demanded the resignation of the Czech government headed by Prime Minister Petr Fiala by September 25, warning that otherwise an action of defiance will be declared.
The day before in the German city of Kassel there were clashes between law enforcers and protesters against arms supplies, including to Ukraine, RIA Novosti reported.
Earlier, Czech Justice Minister Pavel Blazek warned that there was a risk of a revolution in the European Union due to skyrocketing energy prices.