Family vacations in Greece
Family resorts in Greece have everything you need for the perfect vacation. Ages change, and with them, so do vacation traditions. Knowing that vacations with children have their own secrets, we offer a mini guide with tips for family vacations in Greece.
Greece regardless of age.
Children under the age of 3. Choose a family resort with special amenities where your child will feel most comfortable. Specify your child's age when you book your hotel room and ask about baby-sitting (babysitting). If your children are toddlers, it makes sense to choose a hotel where children can run free and without risk – for example, a family resort with a large beach, gardens with soft grass, and a mini club for creative activities.
Ages 4-6. Book a cabin with a kitchen and garden on an island or a hotel room with playgrounds and activities. If you rent a room, avoid long hikes to the beach at all costs – leave the tedious walks for later.
Ages 7-10. Children will enjoy traveling, the main thing is that the trips contain different activities for children (aquariums, water parks, luna parks, etc.). Visit historic landmarks in preference to the zoo.
Ages 11-13. Depending on your preferences, you can choose outdoor recreation with alternative activities, as well as hotels in Greece offering sports activities for teenagers.
Ages 14-16. The most difficult period of coexistence between children and parents during vacations and vacations, and in general. You want tranquility, they want night discos. You dream of an afternoon siesta, they want to go to the beach at 3 pm to meet friends. You want a family vacation, they suggest combining the vacation with their friends who will also be with their parents. Tranquility! And only peace of mind! Discuss it: trade museums for beaches, and discos for a family dinner at a good restaurant. Five days with their friends, and seven days with family in Greece. Organize vacations and vacations together with families with children of the same age. Ideal offer: A Greek island with a variety of activities and a sailing tour on a yacht that will give you and your children an unforgettable experience.
Greece: Where to go for holidays with children?
Try to find the golden mean between your needs and the needs of children. Most likely, you will have to make some concessions to avoid problems later. Leave, for example, hiking for later . to the molars, so you do not have to carry your child up the mountain in his arms. Talk to your kids about their preferences, because you will be the one who will suffer their displeasure if they don't like your choices. and so on.
The age of your children is one of the key factors that will determine your choices. There is no "right" age to start traveling with children. It's just that, each year, parents should take into account their children's growing up and changing vacation needs.
Prefer a family hotel that offers independent family rooms, suites and bungalows – it's not right to keep guests awake all night in the room next door because your little one is teething.
Family hotel or villa rental? Again, it all depends on the age of the children, but also on your mood. If your child is still young, a family hotel is preferable, as it provides safety and security, and for older children the option of a villa and cottage will be attractive enough, thanks to the kitchen and some basic amenities. In a hotel in Greece you will take a break from the kitchen and housekeeping, but it is in a villa that you will feel at home, enjoying your privacy. often at a lower cost.
Family destinations for summer holidays in Greece
Large islands with well-developed infrastructure (hotels, stores, doctors, etc.) such as: Rhodes, Crete, Kerkyra and Lesvos, which are classic family vacation destinations.
Easy access is important. Lefkada, for example, is preferable to the island of Symi.
Avoid the "island for lovers." Islands like Folegandros are, for good reason, a vacation destination for couples, not families – you won't find the facilities you need for a vacation with children there.
Waterfront cities in mainland Greece, such as Halkidiki and the coast of Peloponnese, combining easy access, clean beaches, golden sand and shallow sea.
Best hotels in Greece
This hotel is destined to be an ideal destination for couples in love and those spending their honeymoon. Read more
10% discount on Early Bookings, plus 5% extra discount from Grecomania
A 5-star luxury resort with villas included in the list of the Leading Hotels of the World (to open in May 2022). Read more
10% discount on Early Bookings, plus 5% extra discount from Grecomania
Elounda's most elegant design hotel located in a magnificent setting with unparalleled views. Learn more
Up to 40% discount hotel, plus 5% extra discount from Grecomania
Family-friendly beaches in Greece
Please don't lose patience. Your child will be able to follow you around your favorite islands in Greece in a couple of years. Until then, choose family-friendly beaches with shallow water and sand, easy access and all the amenities you need to make sure both you and your children and everyone around you enjoy your Greek vacation.
Some ideal destinations for holidays in Greece with children are Kassandra and Sithonia, the most family-friendly "neighborhoods" on the peninsula of Halkidiki, with organized beaches for families.
The island of Corfu, where an entire family resort with family hotels, restaurants and water parks has been built. The island of Rhodes, and of course Crete, where you will feel at home.
Characteristics of a good family hotel in Greece
Located near the sea, so there is no need for a car to travel.
There is sand on the beach for children to play without risk.
The children's pool is located next to the adult pool.
Has family cottages with a terrace leading directly into the lawn garden.
There is an organized playroom with professional staff.
Has space for sports activities.
There are babysitting services.
There are water sports instructors for children as well.
Offers a children's menu in the restaurant/taverna.
Has its own water park.
Additional benefits such as a PlayStation in the room are taken into consideration.
Mom, watch the olives grow!
Give your children a fun science lesson by visiting the Capsis Beach Botanical Gardens in Crete with waterfalls, lakes, rivers, fruit and vegetable crops and flowers in greenhouses and the largest private zoo in Greece. Ideal for families with young children to experience nature as well as participate in related activities. Particularly notable is Agreco Farm in Rethymno, where you can see traditional farm work and indulge in exemplary Cretan food. At Amfikaia farm in Parnassus, children come into contact with agritourism.
Kids' Spa: give them their first pedicure!
The mass craze for spa could not leave children behind. In some large family hotels in Greece, babies from as early as four years old can follow their parents to the Spa. Moreover, SPAs for teenagers are organized, where the classic teenage nightmare of relaxing with parents is turned into a pleasure. While parents enjoy their swimming, children establish communication with peers, while struggling with a moody mood associated with the transition period of this age.
What to take on vacation in Greece?
Portable electronic games you have to take with you, however you want to. Tabletop games are offered by some hotels in Greece, as well as books, including books in Russian. Do not forget the maps and a digital camera, easy to handle for children. For long trips: tablet, laptop, portable DVD player with some favorite cartoons and movies for kids.
Holidays in Greece with children 2022 – best hotels, resorts, reviews

We study the top destination for a family vacation in the summer: where to rest in Greece with children, when to go and what advice from seasoned tourists?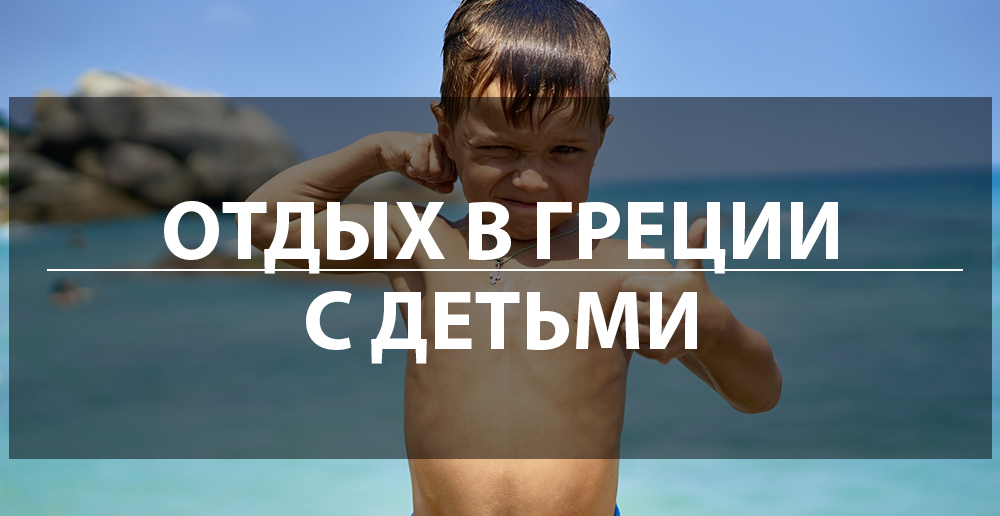 My memories of Greece: the endless generosity and hospitality of the locals, crystal clear sea, 150 shades of blue and Greek cuisine (the gods really knew where to get the headquarters). Seasonal fruits and vegetables, not greasy meat, and a separate story – the dairy products: cottage cheese, cheeses, natural ice cream, I would include them in the UNESCO heritage list!
By the way, UNESCO has marked almost every kilometer here – Greece looks like a historical comic strip in reality. Well, and resorts involuntarily want to mark the sign "eco" or "organic" … Perhaps, with this introduction should start a good story called "vacation in Greece with kids
Content
Season for holidays in Greece
The climate is very mild, with 330 sunny days a year. The main hitch – the sea, of which there are three kinds, and each warms up differently.
Bathing season for those under 7: July-September. The sea temperature is +26°C (July-August) and +24°C (September). But in the second half of summer the temperature reaches +40 ° C, to watch the fidget in such heat is not resting at all, so – September
In June and early October, the sea warms up to +22 ° C, in October it can storm
The warmest weather, theoretically, in Crete (Mediterranean Sea). But beware! Crete is located in the open sea: there are strong waves. Salvation – the bays, where it is best to go with children. "For children from nurseries I advice to settle on Aegean islands or Halkidiki, where there are a lot of beaches, protected from wind and strong waves.
If you have planned sightseeing besides a beach holiday, consider September – the water has not yet cooled down, and the sweltering heat has disappeared.
The headland (Crete, Bali) – View from the hotel room, Sofia Mythos Beach
Why Greece? Features of vacations
Simply because Greece is designed for vacations with children + short flight and no acclimatization.
Holidays with children in Greece on "all inclusive" is not at all necessary. This is a country where, without fear for the area and the budget can rent apartments or take breakfast / dinner at the hotel – around there will be a huge selection of delicious and inexpensive tavernas and cafes (the food is simple and straightforward).
Almost all hotels offer free accommodation for children under 2 years of age, less often – up to 6 years, a few – under 12 years. With the condition that you do not take extra bed (except cribs for babies).
The dilemma "Greece or Turkey" solved by the Greek resorts with a shallow (more shallow) entrance and a clear sea. Almost every beach is marked by the Blue Flag, which recognizes them as environmentally friendly. In addition, Greece has one of the longest sandy beaches in Europe, and all of them are free (excluding deck chairs).
In contrast to Turkey, which has a clear division of resorts and hotels by age, Greece combines a measured family vacation and youth. From personal observations: the kids are always present at the festivities in the tavernas, hearty and fun for all! And the resorts are not a work zone for the locals, but a real Greek life.
Best resorts in Greece for families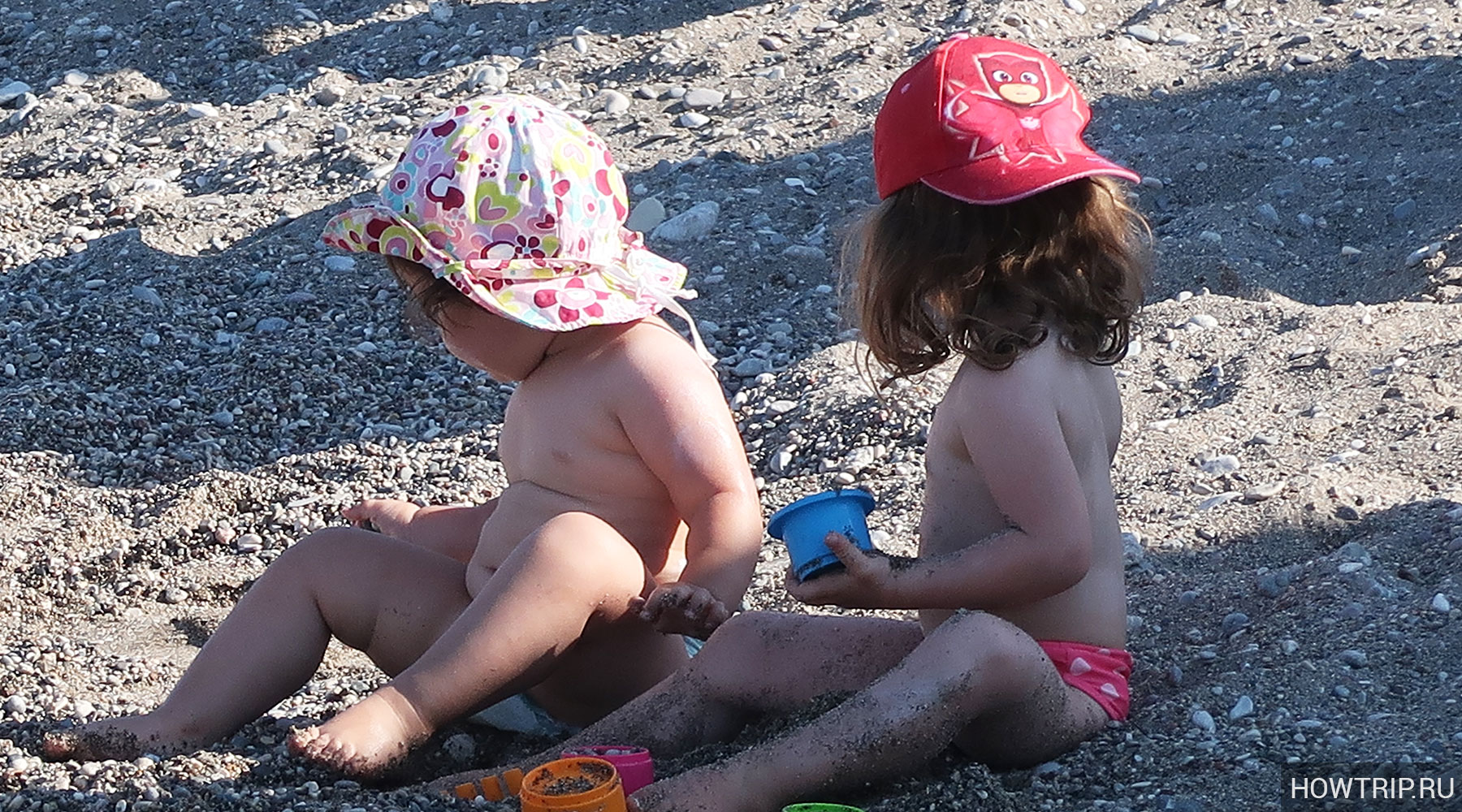 Kids playing on the beach near our hotel in Rhodes
Holidays in Greece with children on its mainland is attractive wooded areas, coniferous air and will be especially interesting for young explorers. In order not to discourage the love of history, place with a child not in noisy Athens, but in more secluded regions – Thessaly or on the "trident" of Halkidiki and Peloponnese.
The most popular destinations in Greece (according to travel tips and my own experience):
Perhaps the sunniest and most accessible island. Apartments and hotels – for every taste, with family modest hotels deserve their 5 stars.
The ≈100 beaches are flying the Blue Flag, and some have become a landmark. For example, Balos – a bay at the junction of the Aegean, Ionian and Libyan Seas, where the water is pink and blue shades, and the depth of no more than half a meter. You will not find a warmer place!
Where to go for a vacation with your family? Choose the northern coast:
Secluded fairy-tale Bali, shaped by bays
Agios Nikolaos, situated on a lake (the sea is here too and it's beautiful in the peak season: it's cooler because of the river flowing in)
Chania is the most beautiful city of Crete, built by the Venetians.
There are steam trains in the villages, which are not only fun, but also help to get to the stops. It's worth a trip to Rethymnon; on the way, in Georgioupolis, you can go horseback riding along the coast or spend a day at the Limnoupolis Aquapark.
Halkidiki
If you're surrounded by olive plantations, pine groves, orchards and vineyards, white sand and shallow waters, chances are you're at one of the resorts in Halkidiki, the most popular destination for holidays with young children.
Pass by the famous Thessaloniki (no clean beaches there):
To the southern prong of the "trident" – Kassandra Peninsula – to the colorful and secluded town of Afitos (located on a hill, you have to go down to the beach) or blooming Hanioti
The more central cog – Sithonia – to village Metamorfosi, with a comfortable entrance to the sea and powdery sand.
It is more cheerful on Kassandra (waterparks and other attractions), but more exotic – on Sithonia (for more independent tourists), the beaches are whiter and shallower there. Choose what your child is already adapted to, and visit the "neighbor" on your own (except for the third prong of Athos: children under 12 years and women are not allowed).
In the river of Toroni there are turtles, and in the city itself there are unadvertised ancient ruins. In Thessaloniki, families admire the Magic Park amusement park. In Halkidiki, by the way, due to the lush variety of plants get the most fragrant and useful honey.
Minus of Halkidiki – the distance between the locations is not insignificant, but without children is quite surmountable (by public transport). Otherwise, parents can get bored. Well, or plan a car.
Где бронировать отели за границей с оплатой российской картой? Вот 10 проверенных сервисов >>
Rhodes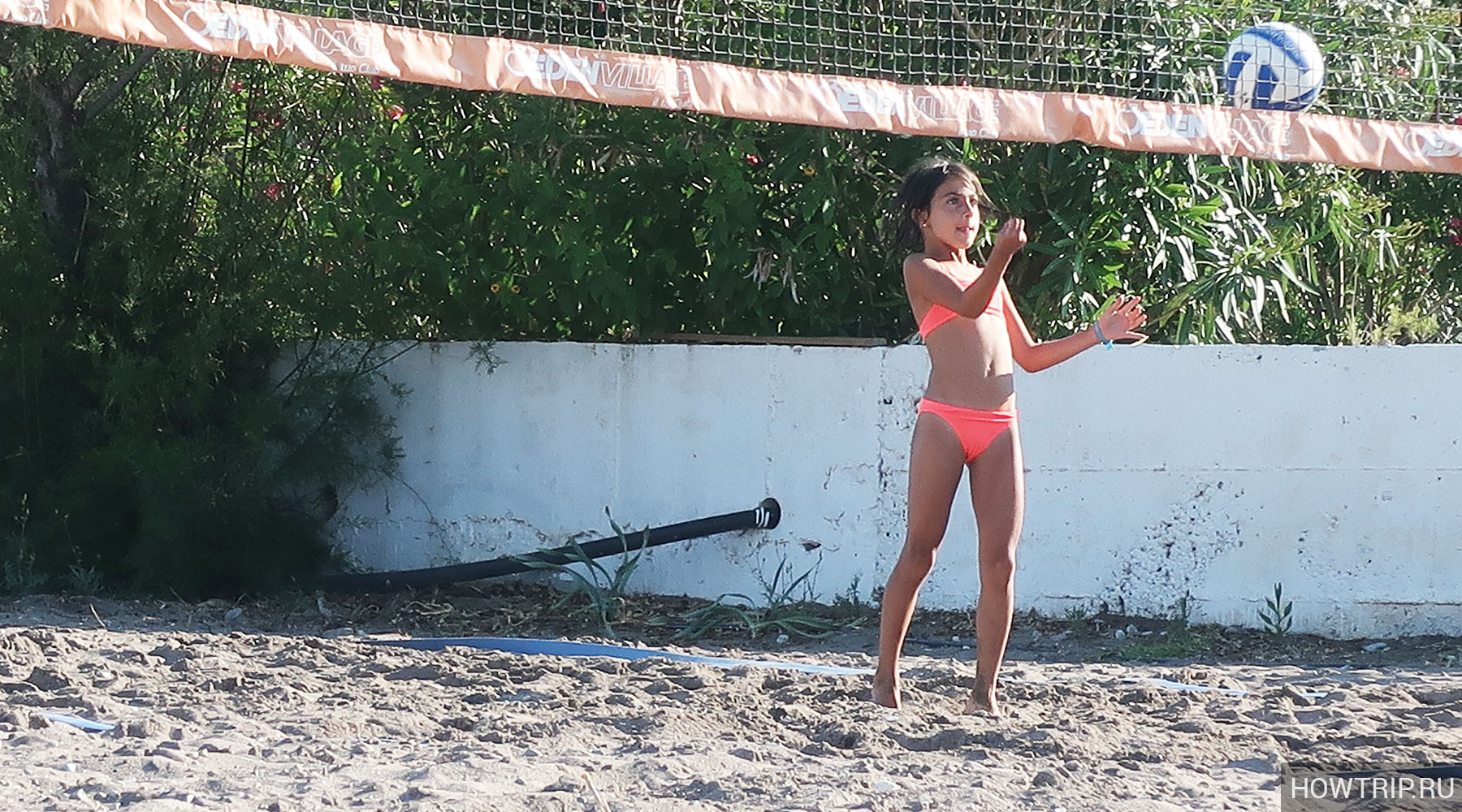 Italians play volleyball all day long on the beach in Rhodes.
Where is the best place to go on vacation in Greece with children, so that it would be interesting to all? Rhodes is a case where you can enjoy the beaches and learn about ancient Greece, for children and adults, time has preserved a beautiful medieval town.
This island is ideal for kids from 3 years old. With children under 1 year old most families are spotted on the wide beach with golden sand Tsampika, near the village Kolimbia.
To the south is the picturesque village of Lahania, which has preserved the atmosphere of Greece and clean sandy beaches. Nearby is Kyotari resort – more civilized and grounded under the "hotel" vacation: all inclusive, animation, water slides for children. The beach is sandy, the entrance to the sea is gentle. Until the excursion in Rhodes a bit far, but there is a decent alternative closer – Lindos.
Around Rhodes there are also good resorts, where you can go with a child – the distance is quite overcome even by local transport, for example, Kalifea (sandy beach and pebble). I recommend taking your child to the butterfly valley in Petaludes and the water park Water Park in Faliraki.
Island of Kos
The concentration of tourists on the next two islands is not so great – you can relax and parents. Forums note that the prices on Kos are more pleasant than in other resorts.
The resorts of Tigkaki and Kefalos on – some of the best for those planning a holiday in Greece with children. The beaches are sandy and pebbly. Kos is a fairly green island, small in size, and therefore convenient to explore the area by car.
You can have a boat trip to Nissyros with its fantastic black volcanic sand or to Patmos, as there is no boredom for children. A highlight of the island is a forest with peacocks and turtles, which crawl out on the coast (Marmari).
Corfu
Corfu is a lush island: orange and lemon trees, oaks and cypresses, orchids – the sun does not dry out the vegetation, even in summer! Yes, the nature is impressive, but it's not the best resorts in Greece for recreation with children – few wide beaches with fine sand, and those that are – unremarkable, but beautiful. By the way, Corfu is not a bad underwater world.
The island is more like the Italian Riviera. The price tag is higher than in the aforementioned resorts. In the north of Corfu beaches are mostly with gray volcanic sand. The west has clear water and coarse yellow sand, but it is still not a suitable place, where you can go with a child – it is dominated by cold currents.
But the southeastern part is just for kids; I advise to visit it in September – the Ionian Sea, even in the gulf, is very warm. Children will be interested in the Mouse Island (a kind of cute contact zoo) and, of course, the local water park.
г. Rethymno – Myrtia village – Samaria Gorge
Prices for tours in Greece
There are no tours to Greece, as well as direct flights from Russia. To get to the country, look for connecting flights to Istanbul, Belgrade, Dubai on Aviasales.
The trip from the tour operator is cheaper than in neighboring Mediterranean countries such as Italy, Spain, Cyprus. Above are the prices for tours to Greece at the resorts in the peak season. Accordingly, on less popular (and a little less "weather") dates, the amount needed for a vacation is reduced.
In early June, you can fly to Rhodes for 42,000 rubles for two adults and a child, and in September – for 55,000. How much is all inclusive? Your trip to Greece for three people starts at 75,000 rubles for 7 days or 90,000 rubles for 10 days.
How about knocking down the price tag by a thousand or more? Our promo codes will help:
Onlinetours when you click on the link activates a bonus of 1-3% of the full cost of the tour
It's useful:
Top 5 hotels in Greece for holidays with children
Going to Greece with children, the first thing you can advise when choosing a hotel is the location. The most important thing is that the hotels should be near the sea, so always look at the map in the zoom. To what seems close at first glance, you can get a few hours, due to the mountainous terrain and serpentine.
Many hotels have a vertical structure, "first line" is not always the usual location: the beach can lead downhill, and the rooms will have to climb – not all parents are not satisfied. The hotels are fed very domestically, even in small hotels will be satiated. You can have breakfasts and dinners, and go to taverns for lunch – no problem with that.
Find a budget hotel with babysitting services, animation, children's clubs and playgrounds is possible, but many do not even "paddlers" – be sure to filter your search. Find out how free of charge a child's accommodation is. Often it means placing on existing beds, ie for an extra seat will still have to pay extra.
In general, hotels in Greece for recreation with children are divided into 2 types: with a large area – "a state in the state," and small comfortable hotel – "grandma's visit," where there are no activities, but it is interesting in the area.
So, top 5:
5* Sani Beach, Halkidiki This is the best thing that can happen to you and the kids in Greece. Location in a nature reserve, 7 kilometers of snow-white beach, children's developmental clubs and a children's spa! You will probably only cross paths at breakfast and dinner
4* Grecotel Club Marine Palace & Suites, Crete This is not a hotel with a water park, but the opposite: all-inclusive – both the food and the cool water slides. This is the best hotel in Greece for an active holiday, but taking into account the wishes of young tourists, there are so-called greco baby services.
4* Iberostar Creta Panorama & Mare, Crete The hotel is not just on the first line, but has its own artificial lagoon, ideal for babies. It is convenient to get to the neighboring towns. And in general, representatives of the Iberostar chain are favorites in any country.
For those who crave for more cozy and relatively inexpensive hotels in Greece:
3* Aparthotel Sofia Mythos Beach, Crete – quiet, with great food and clean beaches set in coves.
5* Kontokali Bay Resort & Spa, Corfu – large but green area, no sense of tourist collapse.
4* Atlantica Club Marmari Beach, Kos – beautiful beach and rare Russians.
Beaches in Greece for holidays with children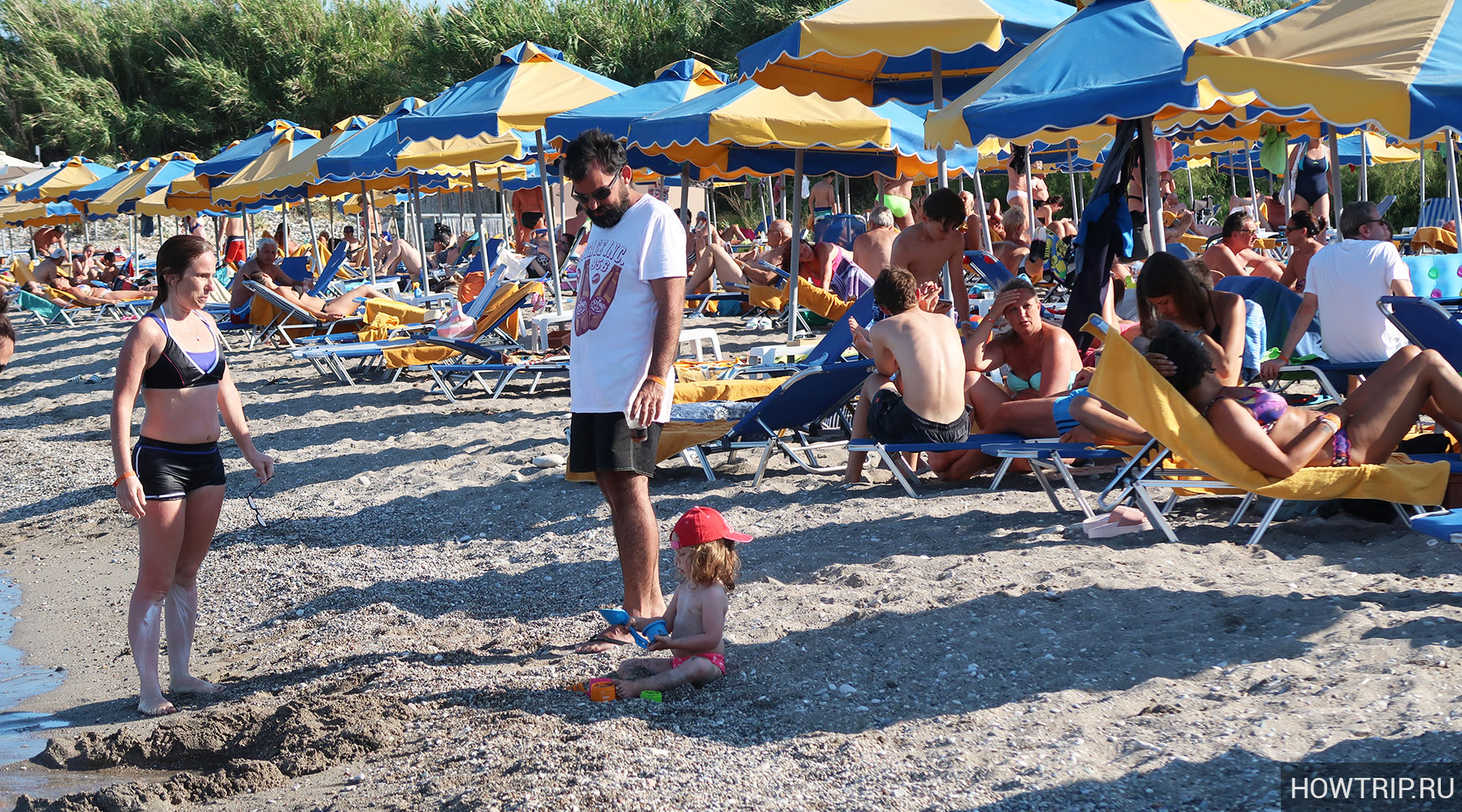 Even such small children build whole castles of sand
Before the quest "where to go in Greece with a child," remember: the wide sandy beaches we choose in the Aegean Sea – the closer to the mainland, the calmer it is; or in the shallow and warm Ionian Sea. Coves and lagoons are good everywhere.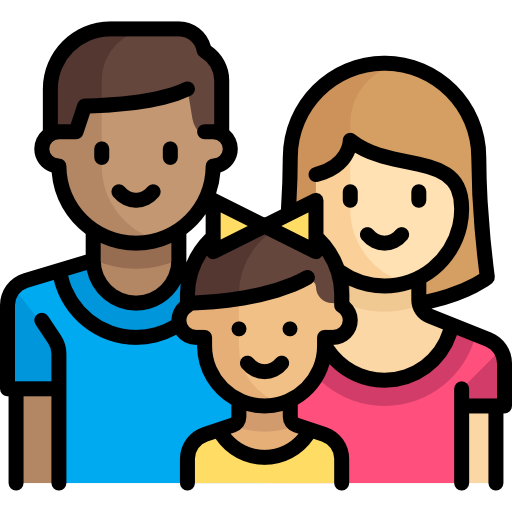 Rating of the best beaches in 2022 (all shallow and sandy):
Halkidiki: Busoulas (white flour instead of sand), Karidi (quiet lagoon), Vourvourou, Diaporos (luxury beaches, resembling tropical resorts), Toroni, Paralia (to find a budget hotel is not a problem, but it is quite crowded)
Zakynthos: Navajo (abandoned ship on the shore), Dafni, Gerakas (look for turtles there!)
Corfu: Agios Stefanos, Kerassia, Ipsos, Dassia, St. Spiridon beach (with a view to Albania)
Crete: Vai (surrounded by the only palm forest in Europe), Elafonisi (white sand and pink-blue water with the temperature of fresh milk), Sfakaki
Kos: Marmari, Mastikhari, Kardamena, Lambi
Peloponnese: The beaches of Tolo
Rhodes: Tsambika, Lindos
Tips and reviews for tourists with children
All tips for choosing a holiday destination in Greece with children and where to go clearly converge only in one – do not choose the "high" date, it is advisable to go after the 10s of September, when it's not so hot.
In general, features rest is that:
If the child goes on holiday with anybody, but not with you, parents, make out in advance the consent to departure.
The velvet children's season lasts until October. Parents-travelers say: if your child is used to flounder in the "warm" Russian river, then in June and October you can safely go.
Many recommend abandoning the "Turkish" vacation – relax in apartments or small hotels, take a car and explore the best resorts in Greece – this country is ideal for independent travel with children. Parking is free almost everywhere.
The wind in the bathing season does not particularly affect the temperature – it brings only waves on the open beaches.
There is no problem with strollers at the resorts, but in the historic part of town is better not to jostle.
Find food for small children can be in pharmacies – they sell different mixtures, supermarkets are full of dairy, delicious and fresh – all from 0,15 euros.
To the question of when it's better to go to Greece, not really hitting the budget – the answers converge on the fact that in season it is more profitable tour and less hassle. "Democratic" periods – June and September / October.
Greece, by the way, is much better in terms of security than Turkey or Tunisia. It is second only to Cyprus. If interested, you can read our article about the most peaceful countries.
Copying materials is permitted only with the mandatory indication of a direct, active and open to indexing a hyperlink to howtrip.ru.