Summer vacations in Yakutia – 2022: top 5 interesting ideas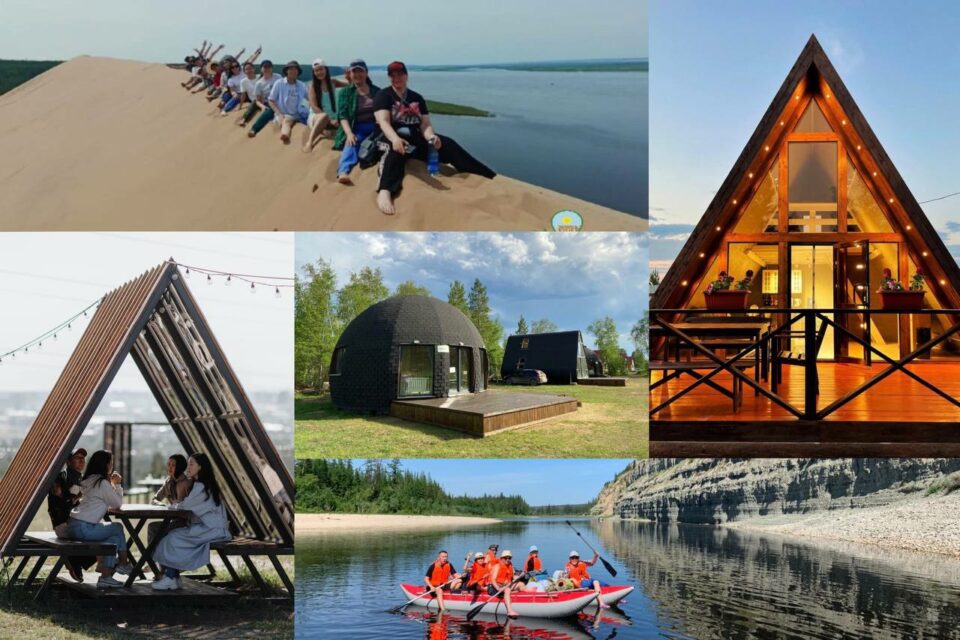 In Yakutia right now is the height of summer days and many people want to take a break from the daily bustle. You can enjoy the long-awaited summer and get an unforgettable experience without leaving the republic or the country. YASIA editorial staff has collected five interesting ideas for a weekend getaway.
Water and summer tours from Chuchun Travel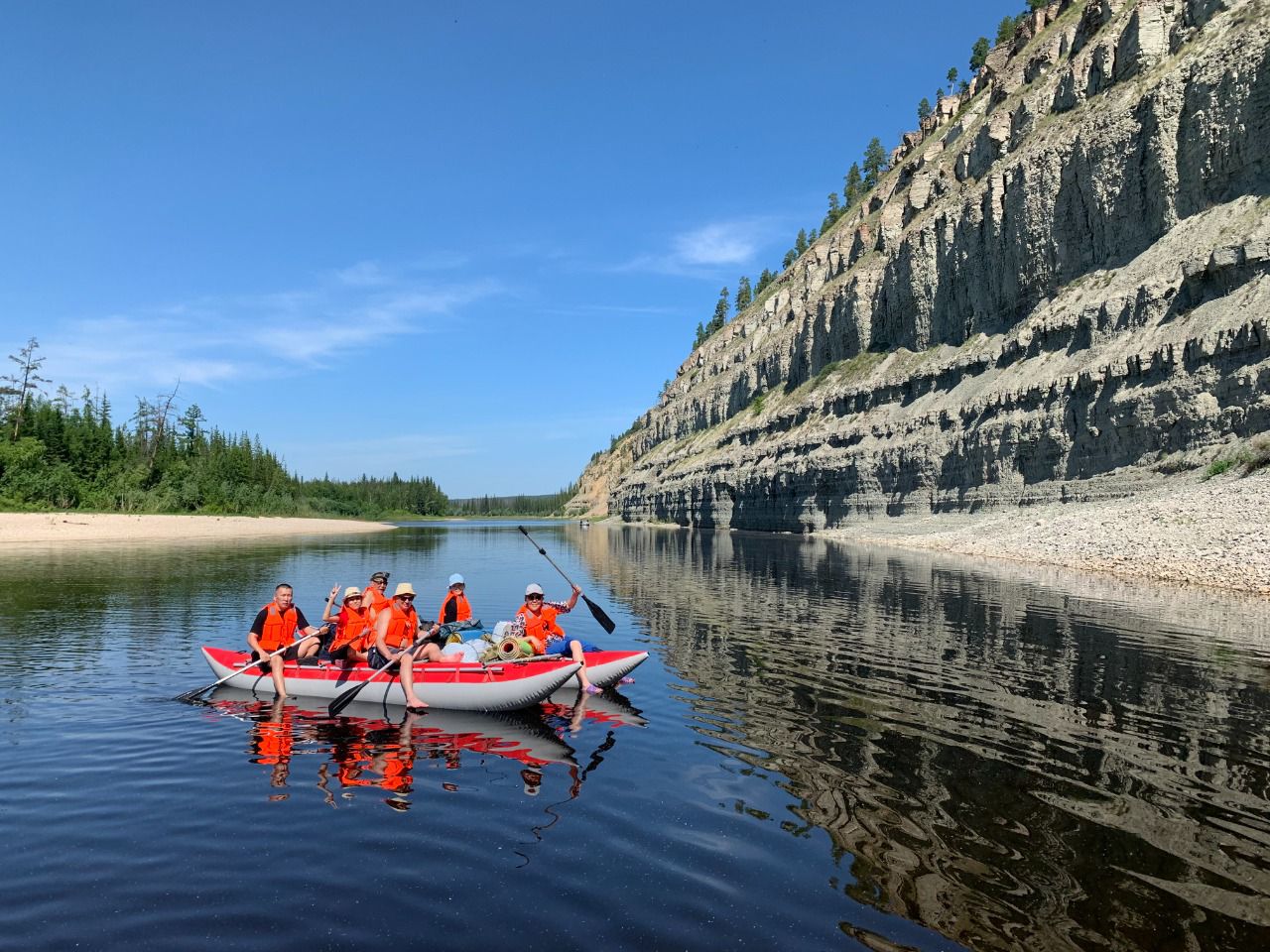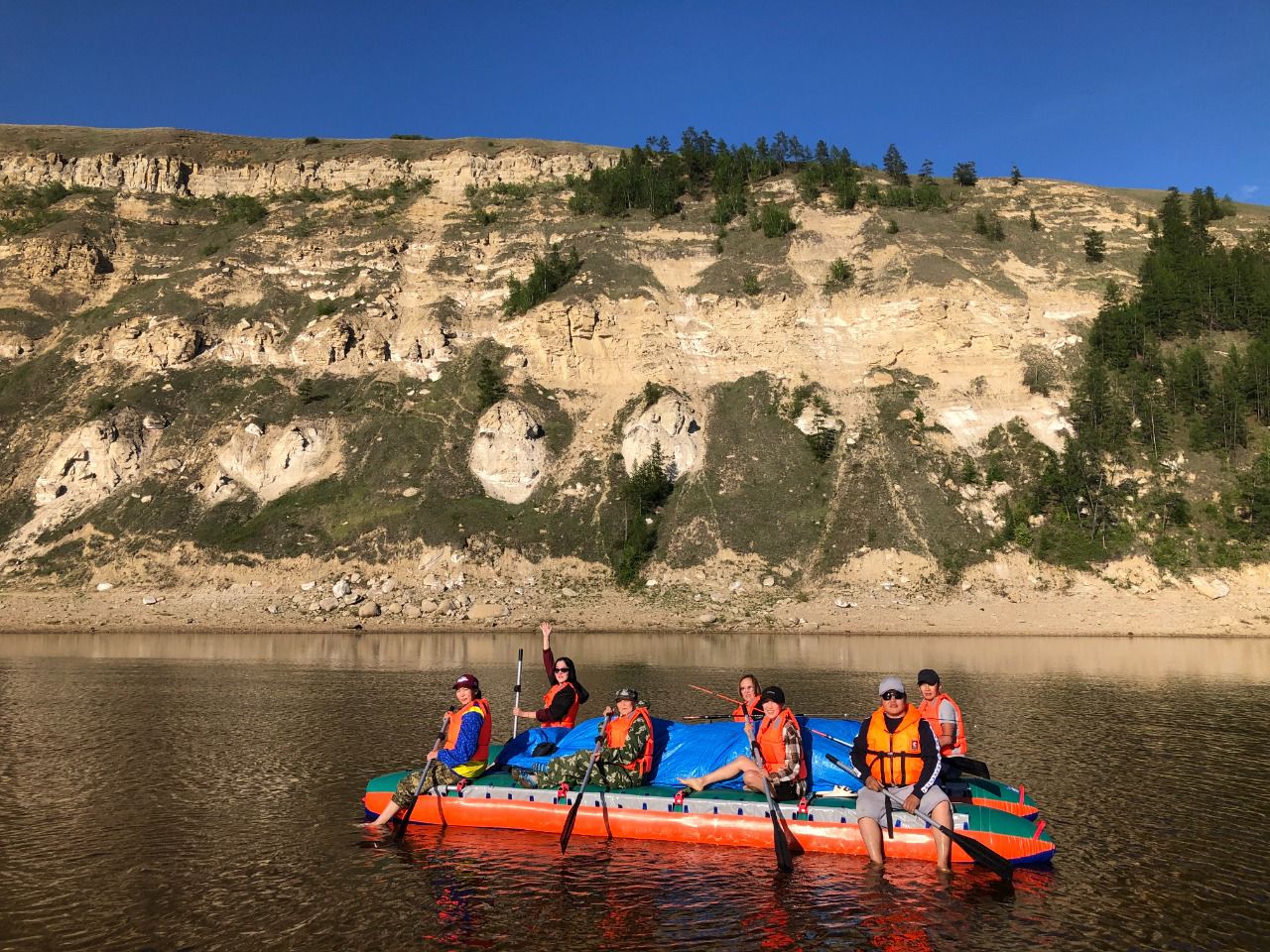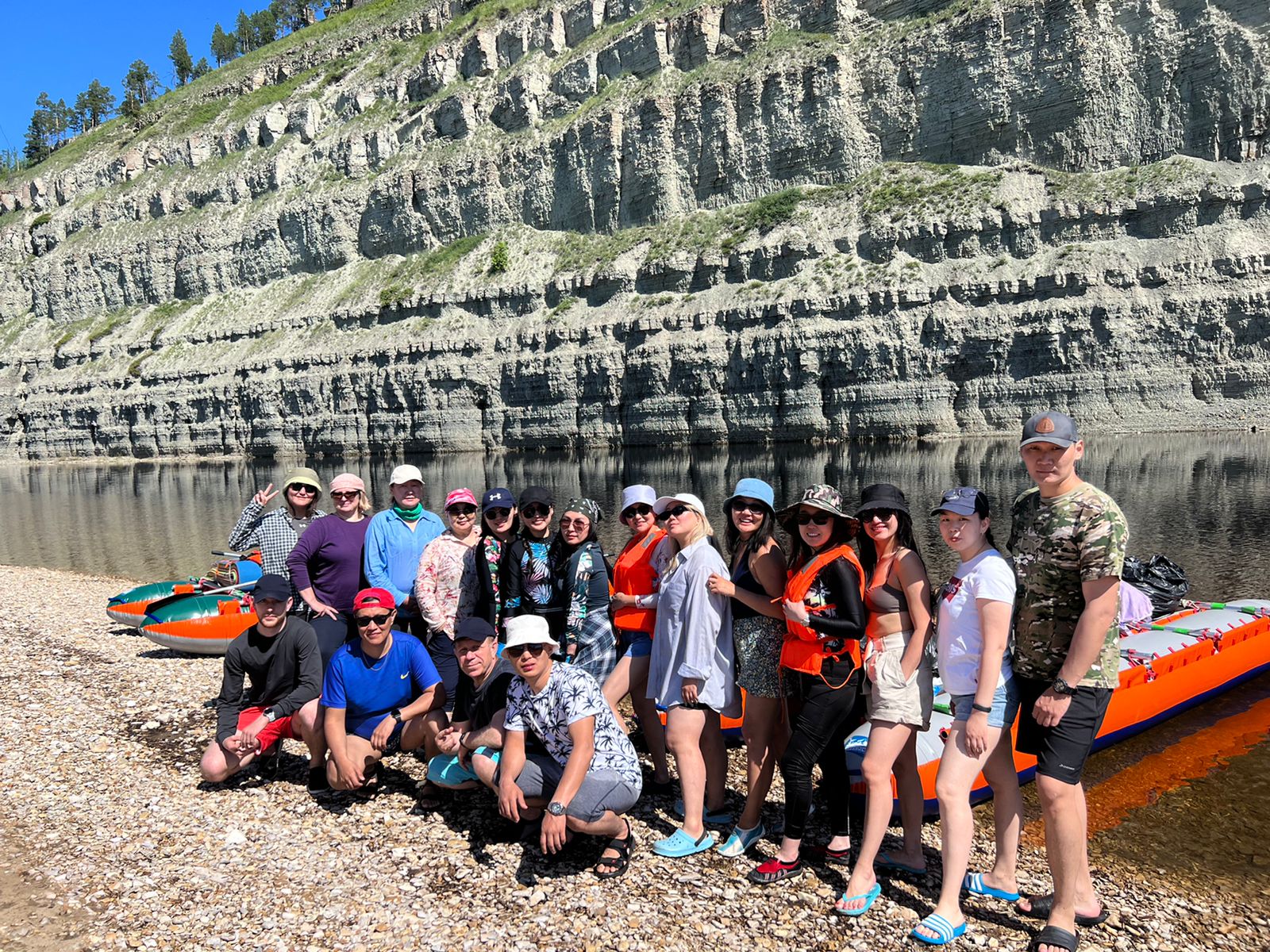 A great option for an active vacation. Yakutia is famous for its picturesque rivers. The Chuchuna regional tourist center offers rafting on several rivers, as well as tours of the famous Lena Pillars, Buluus Glacier, etc. They also have an action "500 rubles for reposting" in "VKontakte" until July 10.
Rafting on the Amga river (three days)
Weekly from Friday to Sunday.
For details: chuchuna.ru/splav-reka-amga-3-dnya/.
Cost excluding discounts: 7500 rubles.
Rafting down the river Buotama (three days).
Weekly from Friday to Sunday.
For details: chuchuna.ru/splav-po-reke-buotama/.
Cost without discount: 8500 roubles.
There are also possible any rafting on individual wishes for groups and groups from 1 day to 14 days, the standard routes can be found on the website of the tour operator. There are excellent excursions to the Lena Pillars, glacier Buluus, buffalo nursery, the river Blue, excursions to the city of Yakutsk, and much more.
Tourist Center "Chuchuna" is included in the federal register of tour operators. During rafting provides life and health insurance for all tourists. The price includes the services of experienced instructors, quality equipment and food. For regular customers discounts.
Contact phones: +7 (914) 266-48-07.
Social networks: vk.com/chuchuna_travel.
Website: chuchuna.ru.
*Action "500 rubles for reposting": organizer LLC "Chuchuna", terms 29.06.2022-20.07.2022.
Discounts for regular customers: organizer LLC "Chuchuna", terms 29.06.2022-20.07.2022.
Number in the federal register of tour operators RTO 022846.
All details about the organizer, discounts, insurance – on the site chuchuna.ru.
Tours to the Lena Pillars and the sand dunes of Tukulany from Yakutiatripp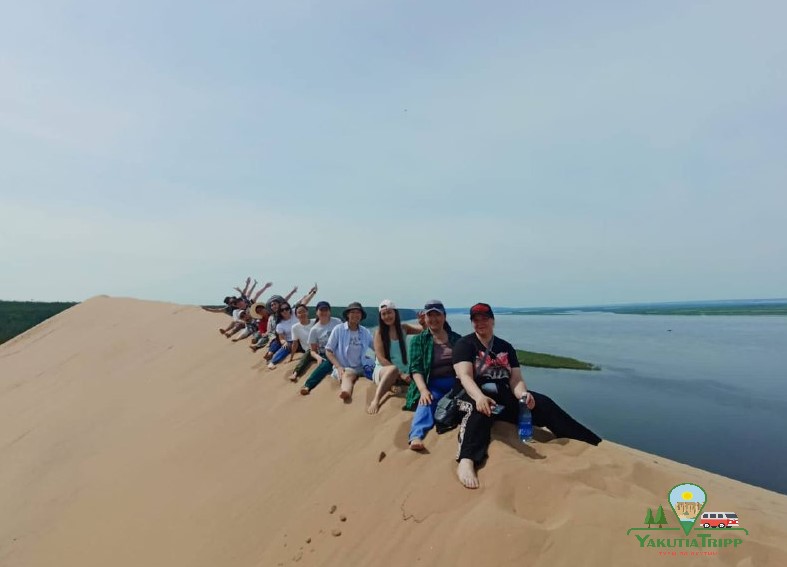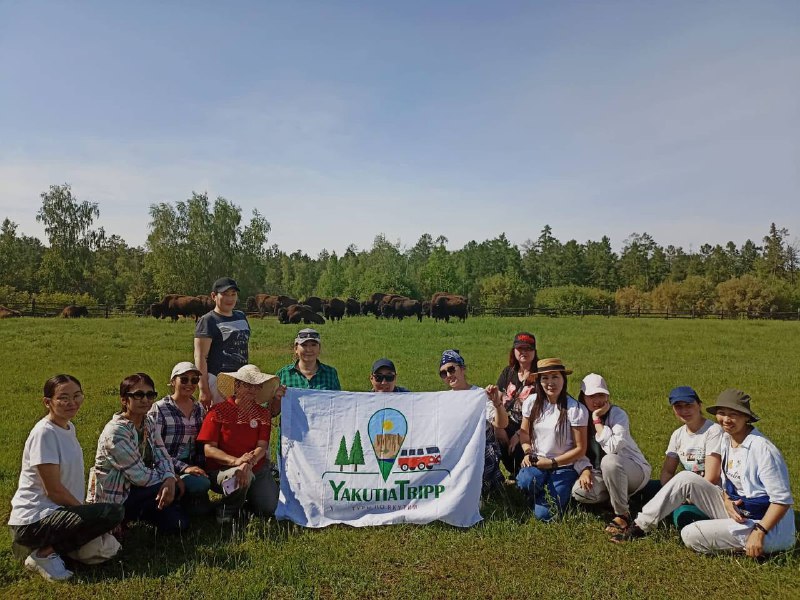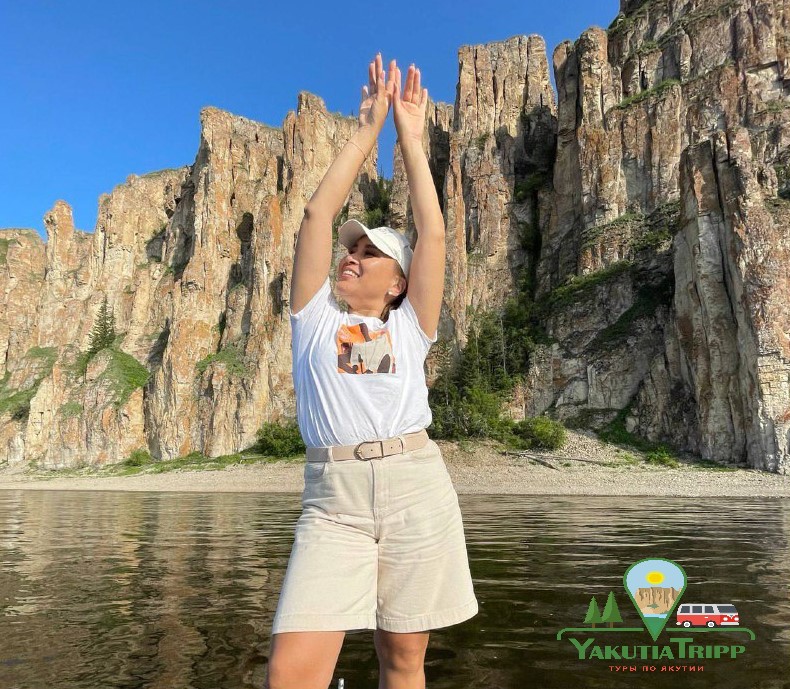 Yakutiatripp travel company offers its clients comfortable and well-thought out day trips to the famous Lena Pillars and Tukulany sand dunes.
Lena Pillars
The program of excursions to the Lena Pillars is intense. After the group gathers at about 7 a.m., the road to the village of Tit-Ary, Khangalassky ulus. The trip takes about four hours with a stop for a photo walk on the river Bolshaya Kaeteme. Then a motorboat will take holidaymakers to the Lena Pillars, where you can climb to the observation deck and enjoy a scenic view.
If the weather is favorable, the organizer offers the guests a swim on the sandy island of Chokhoonoi in front of the Lena Pillars. The return trip to Tit-Ary village will start at about 17:00, and by about 20:00 the group will be in Yakutsk. All holidaymakers will also be dispatched to their addresses.
Trips are carried out daily.
Cost – 5500 rubles per person (a full transfer from address to address by car and a motor boat). There are discounts for group applications of six people.
You need to bring food and drinks, warm clothes, swimsuit, 450 rubles in cash for a ticket to the park (there is a 50% discount on a ticket for large families, disabled, pensioners, you must take a certificate).
Tukulaans and Ust-Buotama forest bison nursery
The group gathers around 8 am. It will take about 2.5 hours to get by car to the village Bulgunnyakhtakh, Khangalassky ulus. Then from the shore a motorboat will take you to Ust-Buotama bisonarium. On arrival, there will be a guided tour and a walk around the nursery. After lunch the group will go by motorboat to the sand dune Tukulaan "Kyyl Elyin" where you can take pictures, walk around and swim in your free time.
In the evening there is a return trip to Yakutsk. The guests will be dispatched to their addresses around 20:00. The program can also differ in time.
Trips are carried out daily.
Cost – 4500 rubles per person, children under 12 years – 4000 rubles (the cost includes a full transfer, a tour of the bisonarium, entrance tickets to the Tukulany and buffalo nursery).
Tourists take with them food and drink, swimsuits, headgear, comfortable shoes. Comfortable air-conditioned cars are provided for all trips, as well as motorboat vests.
Contact: +7 (964) 419-99-72.
Website: Yakutiatripp.ru.
Telegram channel: https://t.me/YakutiaTrippp.
*Discount on collective applications (indefinitely): the organizer of IE Vinokurova Liya Stepanovna, details by phone +7 (964) 419-99-72 and on the website Yakutiatripp.ru.
Discount of 50% on entrance tickets for large families, disabled people and pensioners on presentation of a certificate is provided by the National park "Lena Pillars", all details are on the site http://lenskiestolby.ru/.
Ecopark-hotel "Orto Doidu"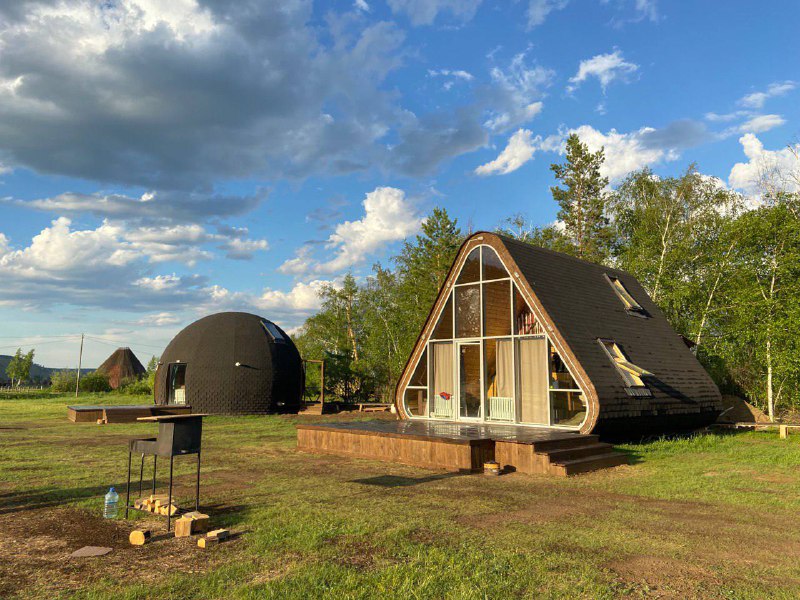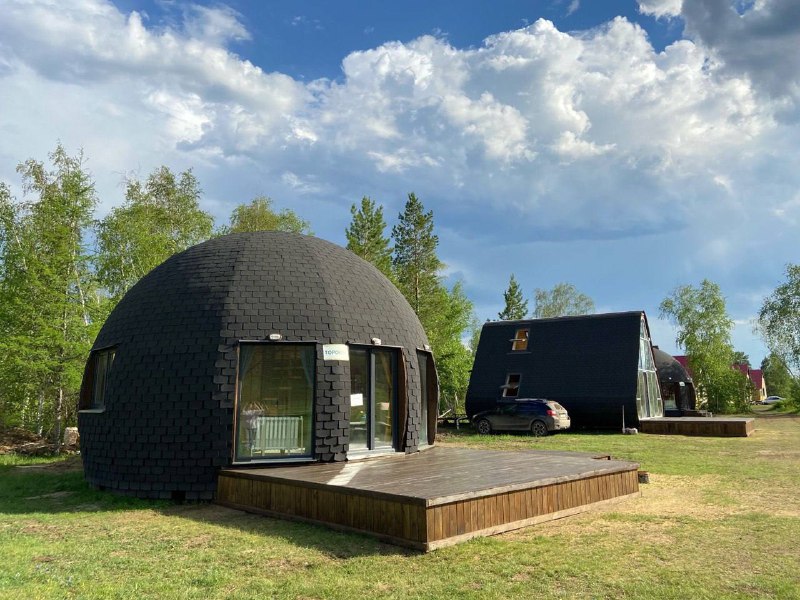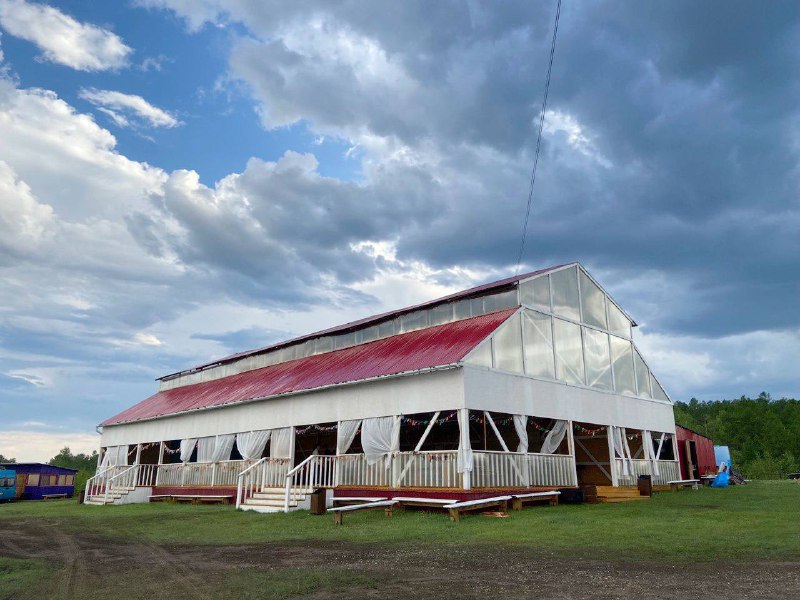 Ecopark-hotel "Orto Doidu" offers guest houses in the nature, gazebo with barbecue area, bathhouse with Siberian vat, restaurant and summer shelter. There are eight houses in total in the eco park, among which the most popular are the houses of round and triangular forms. The maximum capacity of the houses is eight people.
To relax in nature was with maximum comfort, there are all the comforts: shower and toilet, water heater, heating, excellent Internet, digital TV, beds with orthopedic mattresses, spacious veranda. Also the price includes breakfast, linens, barbecue, firewood, etc.
Advantage for the guests of the houses:
At booking for three and more days – the discount of 1500 rubles;
For the menu of the restaurant – 10 % discount;
For the sauna – 1000 rubles discount;
Special tariffs Romantic and Family: the price for rent of a lodge with one night – 4000 and 5000 rubles accordingly.
All actions and discounts are permanent.
Ecopark restaurant has three halls of different capacity and, in addition to guest services, accepts orders for big events: banquets, anniversaries, weddings. Also, "Orto Doidu" offers services of one-day excursions to different areas of interest – to the Lena Pillars, to museums, to visit the glacier Buluus, mountain waterfalls Kuruluur, etc. The Eco park-hotel is located at a distance of 49 km from Yakutsk – Pokrovskiy Tract.
If you have any questions about cabins, bathhouse, gazebo: +7 (914) 271-12-27.
If you have any questions about banquets and other events: +7 (924) 663-67-77.
For questions about excursions: +7 (968) 151-91-78.
Ecopark: https://vk.com/ecopark_ortodoydu.
Tours: https://vk.com/trip_ortodoydu.
* Discounts for guests of the lodges: 1500 rubles for reservations for three or more days, 10% for the restaurant menu, 1000 rubles for the sauna, special rates "Romantic" and "Family" are permanent. Coordinator: IP Petr Andreev, details by phone +7 (914) 271-12-27.
Park "Yrdel" with a panoramic view of Yakutsk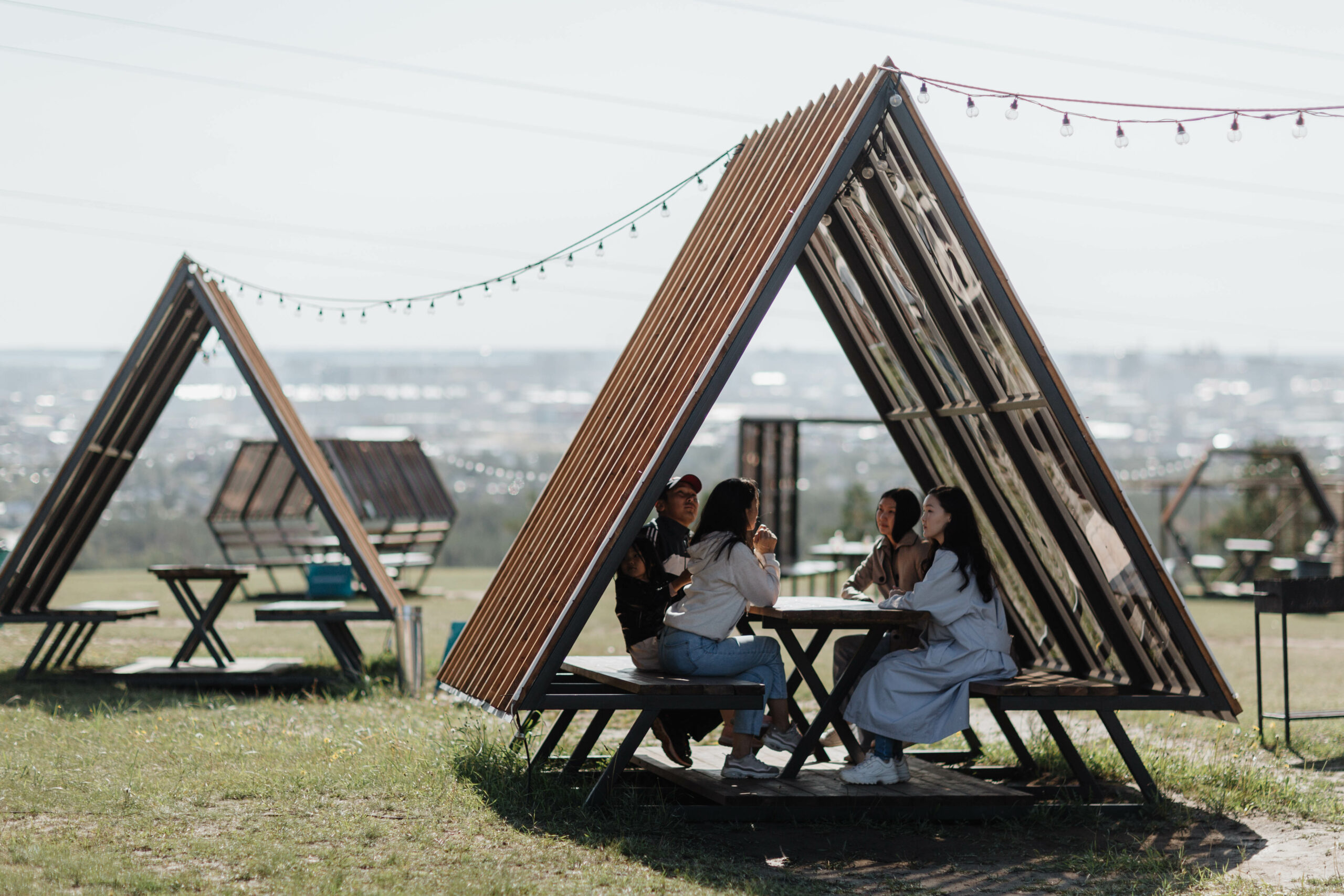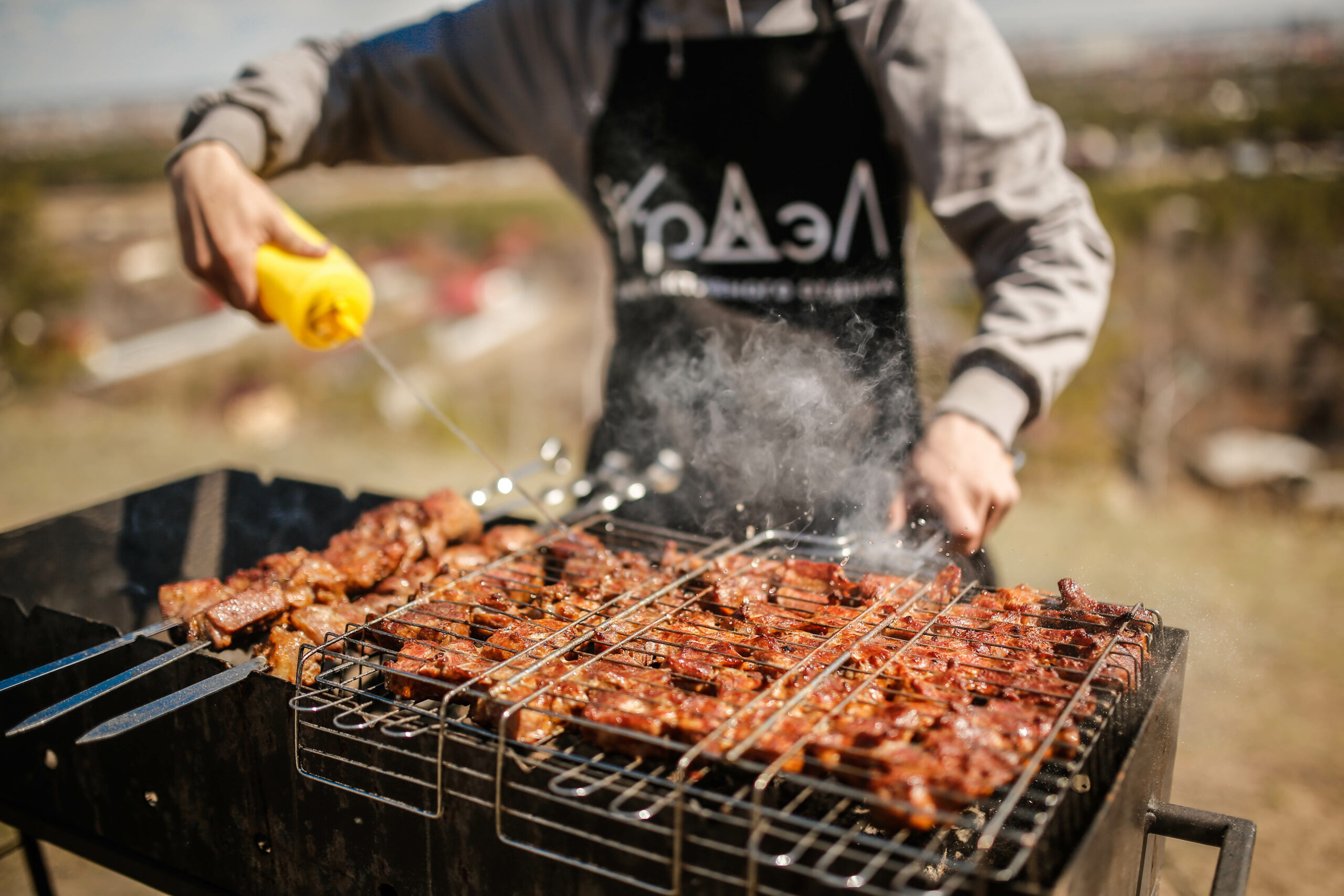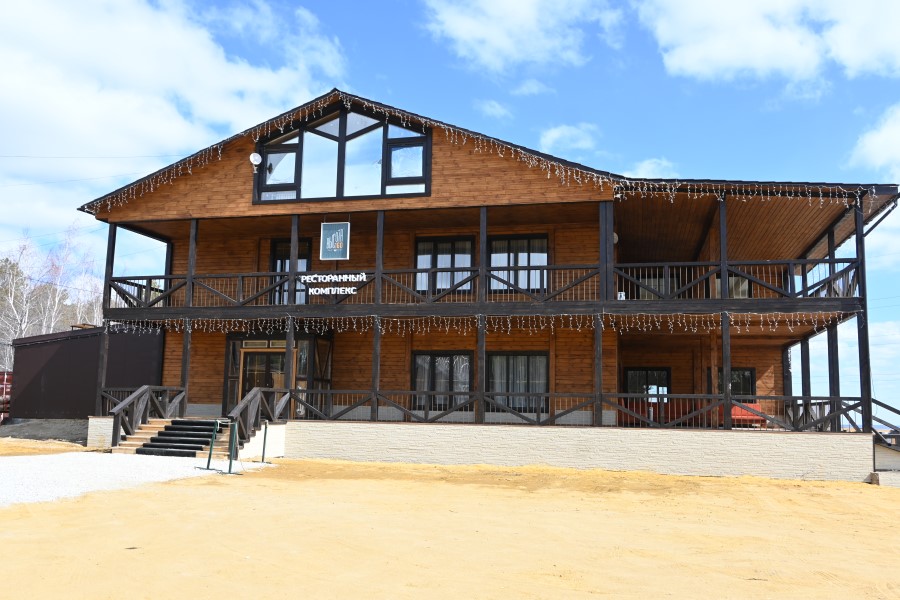 Stunning views of Yakutsk, beautiful nature, cozy lodges, lots of entertainment – and all this within the city. This is a great option for outdoor recreation for both families with children and large companies. Here they like to celebrate birthdays, anniversaries or just spend time in the lap of nature.
Every day there is a rope park with three levels and six routes, a 310-meter zipline, a contact zoo, trampolines, bicycle rentals, and prize attractions. Rent a large tent with a clearing for concerts, parties, corporate and family celebrations in the open air.
You should definitely try the author's pizza made by a special recipe in Café Sylaas, for gourmets there is a restaurant "Vysota 160" with delicious dishes from the chef Alexander Bisovka, also there is a food court with different kinds of shashlik and shawarma.
Besides renting the cottages, glamping, lofts and large gazebos, you can also rent a banquet hall for up to 150 people or VIP-rooms in the restaurant complex "Vysota 160" for your events.
Telegram-channel: https://t.me/yrdel_park.
Park administration phone: +7 (924) 177-77-65.
Park of active recreation "Urdel" is a great choice for your vacation!
Solitude with nature at the recreation center "Dreamers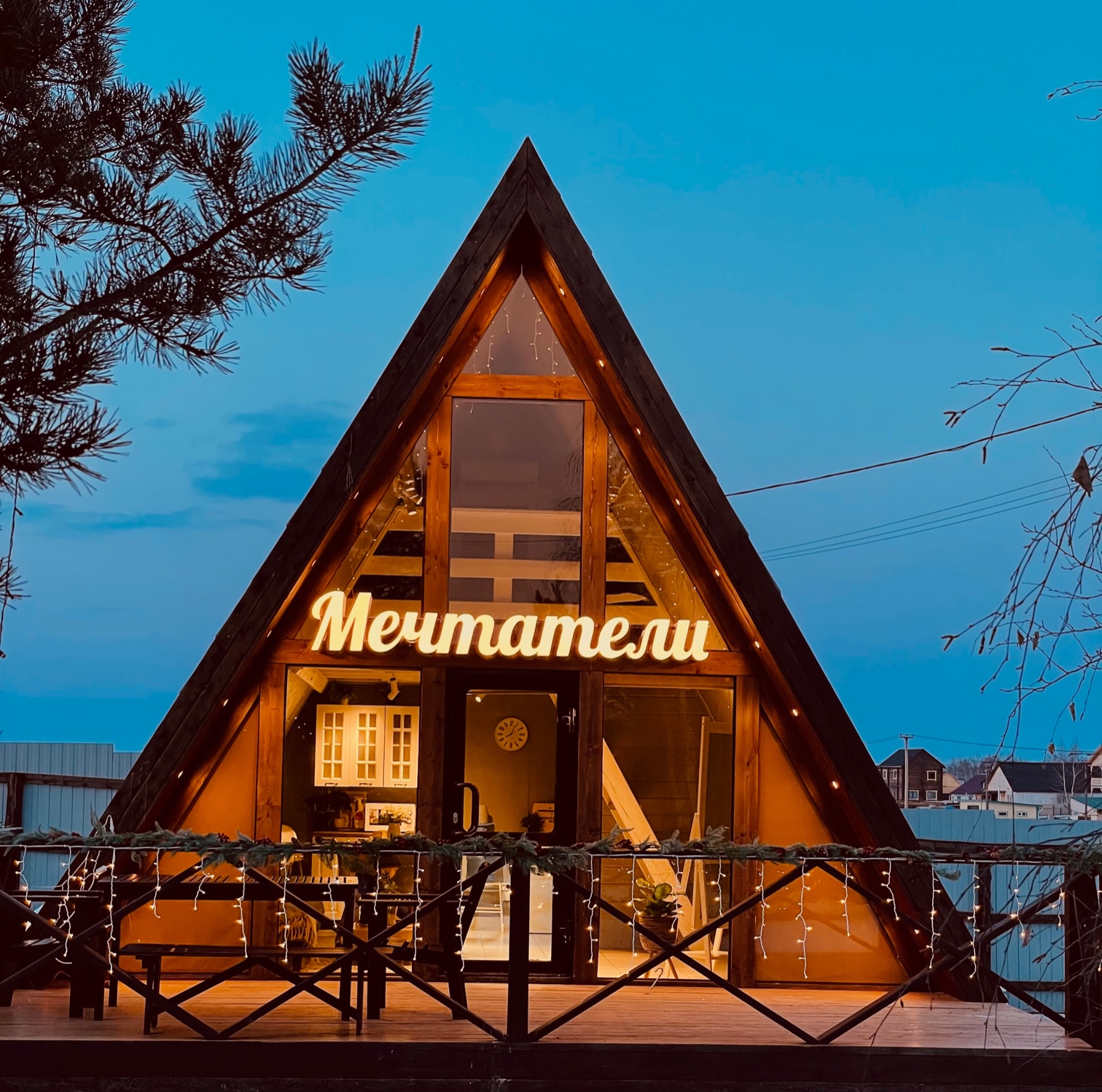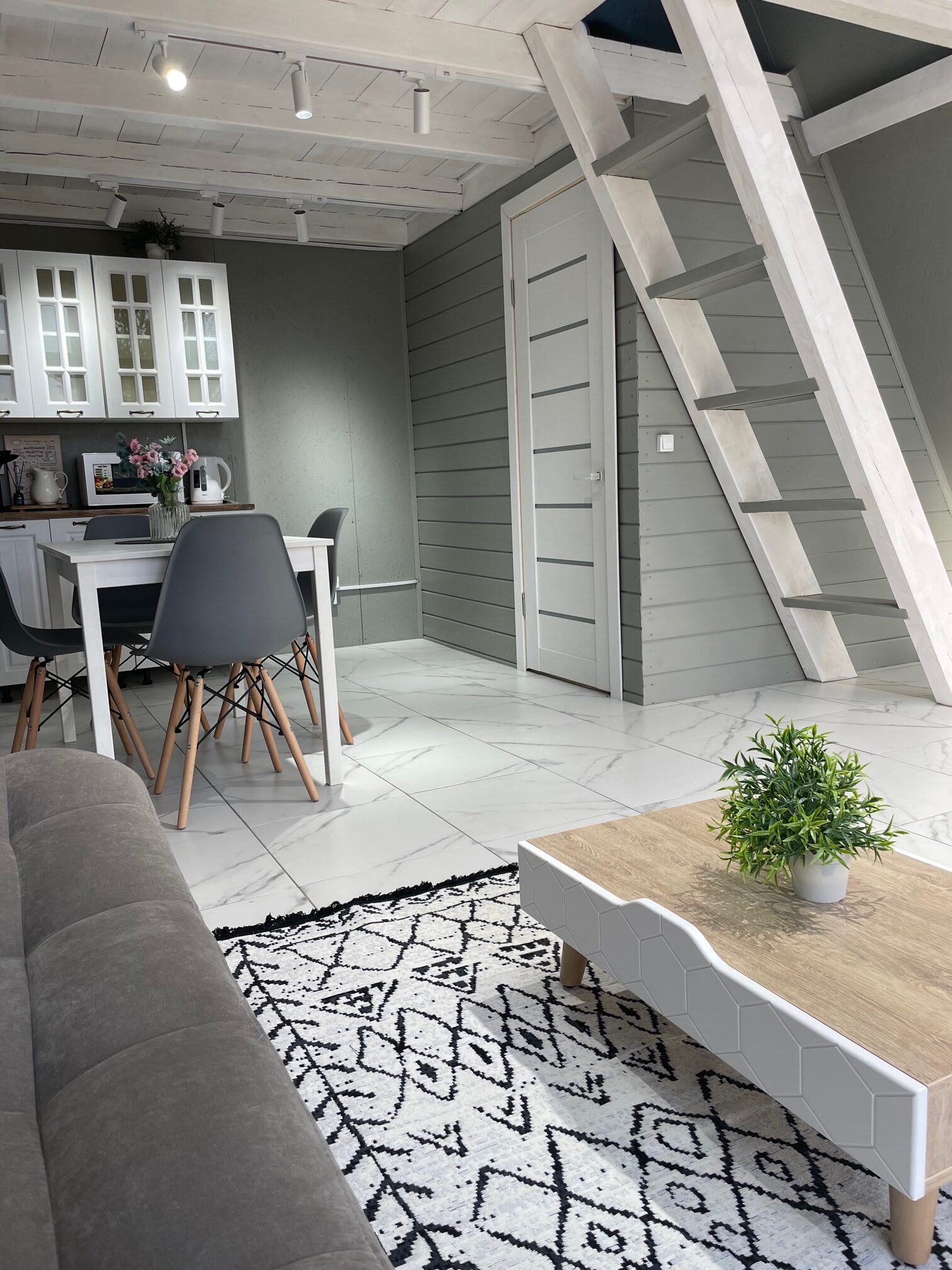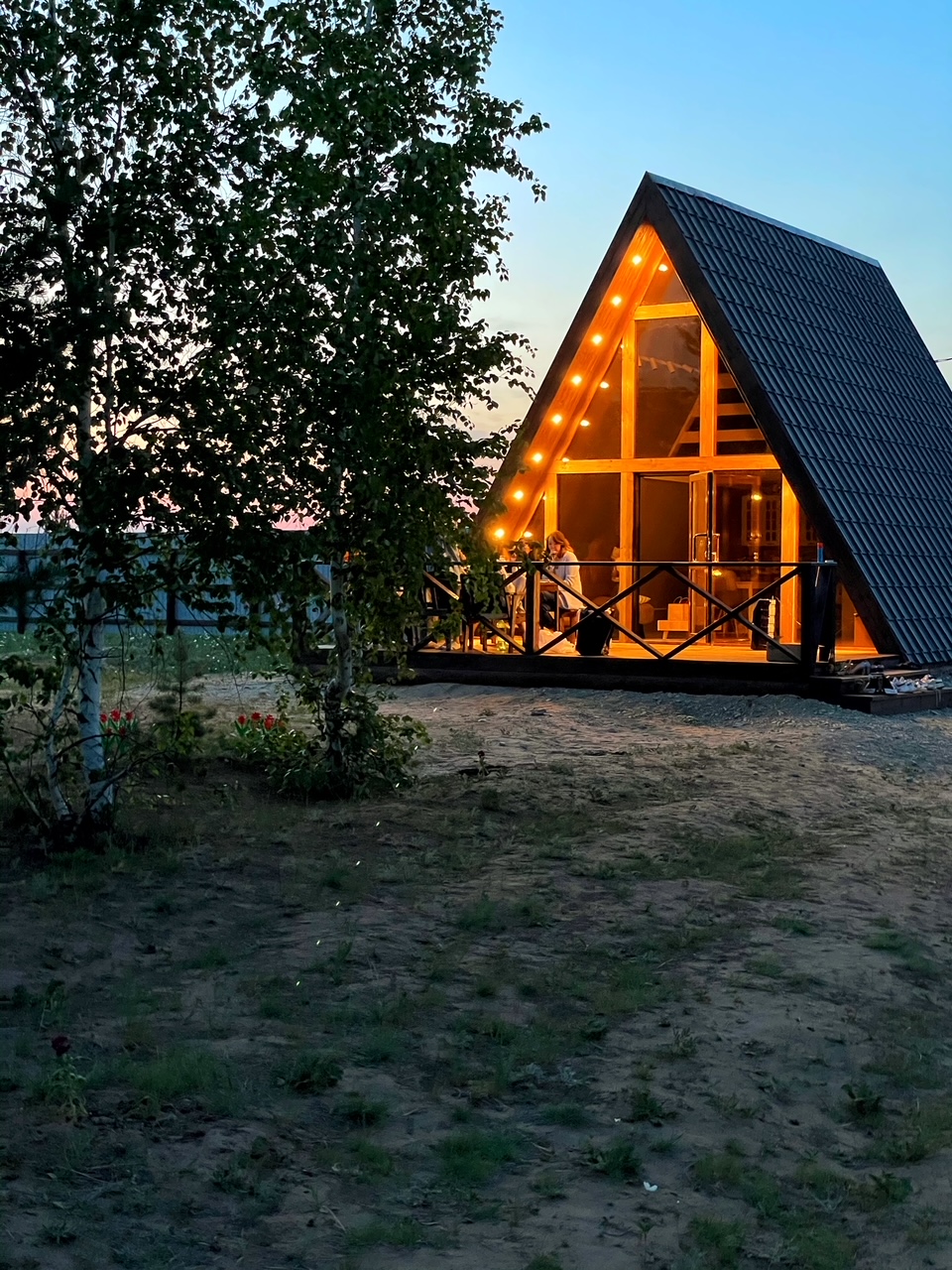 A good option for a vacation with the family and with the other half. The base is located near Yakutsk, in SONT "Satal". The guest recreation complex "Dreamers" includes cottages for 6-8 persons and the barbeque area. Houses have all the necessary equipment: refrigerator, air conditioner, microwave oven, electric kettle and stove, dishes, TV and audio system. There is furniture, bed linen and accessories for children (high chair, potty, hygiene products).
The complex has a terrace with a seating area, gazebo, outdoor swings and a playground.
The cost of the arena on weekdays :
daytime: 13:00-19:00 – 5000 rubles;
Evening: 21:00-00:00 – 6000 rubles;
Daily: check-in at 14:00, check-out at 12:00 – 8000 rubles.
Cost on weekends and holidays:
daytime: 13:00-19:00 – 6000 rubles;
Evening: 21:00-00:00 – 7000 rubles;
A day: arrival at 14:00, departure – at 12:00 – 10 000 rubles.
In the house can be up to eight people, with overnight stays – up to six people. If you are more than eight people, then for each additional payment – 500 rubles. Reservations are accepted on a prepayment of 50%, which is not refundable if canceled / rescheduled less than three days. One representative comes with a passport to sign the contract. No pets are allowed in the house.