Europe's best hotels for shoppers
With Christmas around the corner millions of people head off to shopping malls and Christmas markets in search of the perfect gift for their family and friends, making for a wonderful shopping experience. We advise all shopping lovers to make sure you still have money left in your wallet for Christmas shopping. The web portal trivago.co.uk has done the research, and compiled a list of hotels in Europe's biggest shopping cities around Christmas – with affordable room rates up to 53 euros per person. Whether it's the Grand Bazaar in Istanbul, Galerie Lafayette in Paris or the upscale shopping district of Salamanca in Madrid, there are plenty of places to shop in these cities, but you also have the opportunity to get a bargain hotel room for the holidays.
Hotel Champlain Paris (Paris, France)
Paris is not only the city for lovers, but also for shoppers, thanks to the many fashionable brands in local boutiques and stores. The majestic Galeries Lafayette displays everything from clothes and lingerie to toys and CDs, all under a huge glass dome. Along Rue Saint-Honore and the Champs-Elysees, trend-conscious shoppers can find boutiques of all the best known designers.
Hotel Champlain Paris (Paris, France)
After an exciting day of shopping, the Hotel Champlain Paris invites guests to unwind with a light, relaxing drink in its cosy lobby. Bedrooms are fitted with dark wood furniture and décor in beige tones. The restaurant and bar are dominated by warm reds and oranges. This three-star hotel is an ideal starting point for Christmas shopping and sightseeing in the French capital. World-famous attractions such as the Moulin Rouge, Sacre-Coeur Basilica, Garnier Opera and many department stores are within easy reach.
Hotel Sheraton Krakow (Krakow, Poland)
Hotel Sheraton Krakow (Krakow, Poland)
In the Polish city of Krakow, many Christmas markets open during Lent. Thousands of lights decorate the famous Market Square (Rynek Glowny), known for its historic cloth trading rows. Parallel to the Royal Road leading to the Vistula River via Municipal Street, tourists can wander through elegant stores, famous jewelers' shops, trendy boutiques and countless tourist attractions such as St. Mary's Church and the City Hall. The modern Krakow Plaza shopping center is home to world famous brands such as Diesel, Hugo Boss and Benetton. The Sheraton Krakow Hotel in Krakow invites travelers who want to stay in the city. The five-star hotel is located right beside the Vistula River, the longest river in Poland. After shopping, travelers can relax by the pool or enjoy a romantic dinner at the restaurant with a panoramic view of the Vistula River.
H10 Villa dela Reina(Madrid, Spain)
H10 Villa dela Reina (Madrid, Spain)
International designer stores in the city streets of Salamanca neighborhood. In the historic center of the city around Gran Via and Calle Mayor, there are a lot of traditional stores waiting to be discovered. Every year in the run-up to Christmas, the city is decorated by famous architects and designers of the world, thousands of lights are lit, crèches are put up, giant Christmas trees and extravagant Christmas decorations – this year ice sculptures. In the center of Madrid, on the famous Gran Via, the H10 Villa DeLa Reina is located. Furnished like a king, the 74 rooms are flooded with light and decorated with wood and bright fabrics. Major attractions such as Madrid's Plaza Mayor and plenty of shopping are within easy reach of this historic hotel.
Orient Express Hotel (Istanbul, Turkey)
Istanbul has become a trendy tourist destination these days – not hard to believe, considering the wide range of goods this shopping city has to offer its visitors. The traditional Grand Bazaar, the largest bazaar in the world, is spread over 200,000 m2 and the selection of gifts is enormous: spices, perfumes, jewelry, watches, leather goods, silk, oriental antiques, clothing and much more are offered at very affordable prices. On Istiklal Caddesi, stores and cafes line up one after the other, while a new shopping center, Istinye Park, hosts about 300 of Istanbul's most prestigious stores.
Orient Express Hotel (Istanbul, Turkey)
Centrally located in the historic Sirkecan district of the old city, Orient Express Hotel is the ideal choice for your vacation in Istanbul . The four-star hotel consists of 54 rooms. In the evenings, guests can enjoy fantastic views from the restaurant terrace, which offers wonderful views of Istanbul, the Bosphorus Strait and Topkapi Palace.
This list of hotels has been compiled among the largest shopping cities in Europe at Christmas time, which are centrally located, have reasonable prices and excellent reviews of their guests.
Where to go for the weekend: a selection of the best boutique hotels in Europe
People are tired of huge status hotels. Modern travelers choose something better – chamber boutique hotels with unique service and city spirit.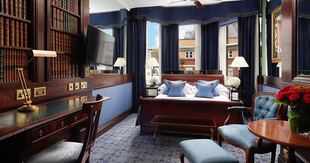 Publication date: 19.02.2020
The material was prepared by: Olga Doroshchenkova
If you are not a typical tourist, loving the Turkish-Dominicanican coast, you probably have long traveled around half of Europe. Someone likes to visit European cities at Easter (Catholic), and someone – on our May holidays. But there are among the lovers of the old world, people who choose simply for the weekend.
Such a chamber trip usually leaves only pleasant memories, especially if the hotel was chosen wisely. We share a selection of hotels that you will definitely like. They have a special attitude towards guests and the highest quality of service is the norm.
Only YOU Boutique Hotel
Where is it located: Madrid Price for a weekend for a couple: 40 thousand rubles (150 thousand rubles – for a super-suite)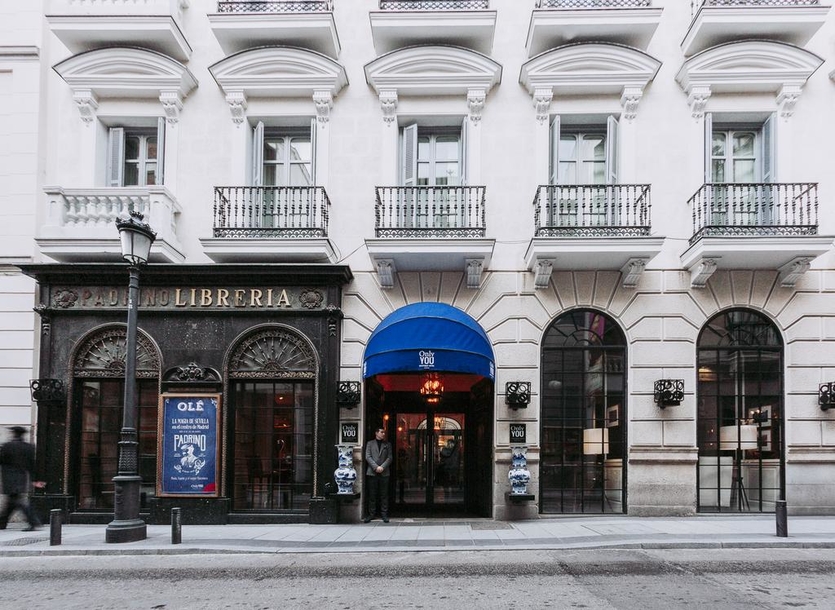 The hotel is notable for its interesting design. For example, the reception resembles an inner janitor's gazebo, and the walls of the elevator are decorated with bookshelves.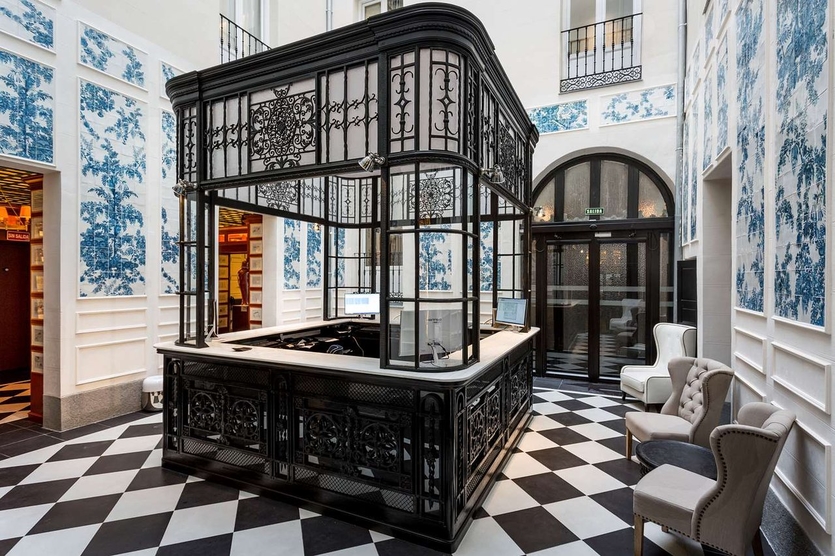 The a la carte breakfast is served until late at night, so you won't find the boring buffet here. The proximity to some of the most popular attractions of Madrid such as Plaza de Santa Ana (1.0 km) and Malasana is also very pleasant.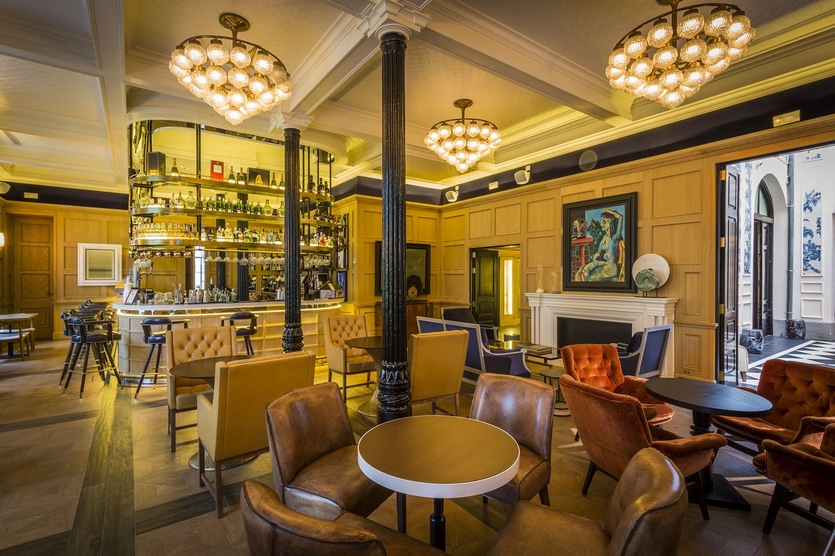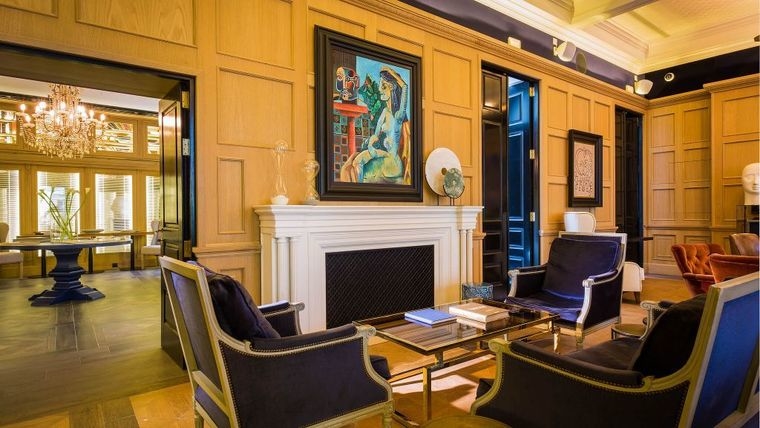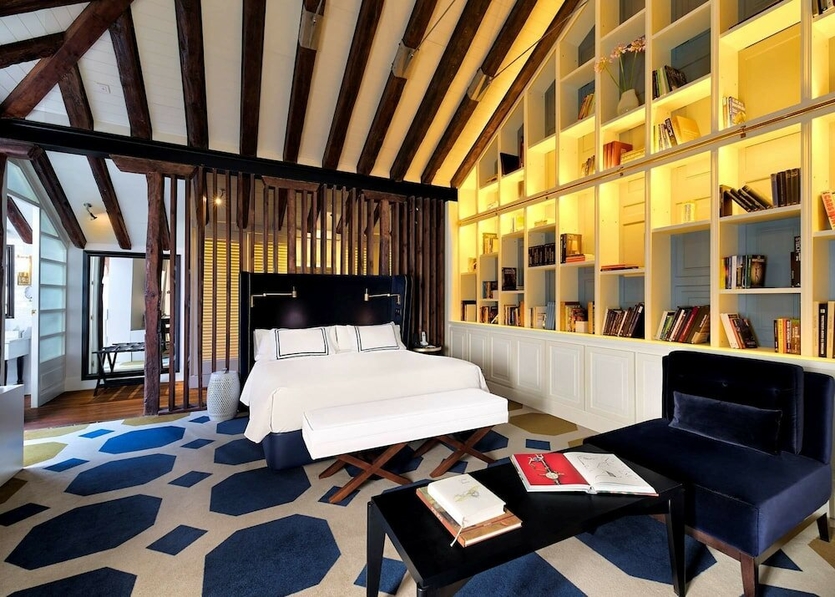 2. BEYOND by Geisel
Where is it located: Munich Price per weekend for a couple: 60,000 rubles (143,000 rubles for a suite with a terrace)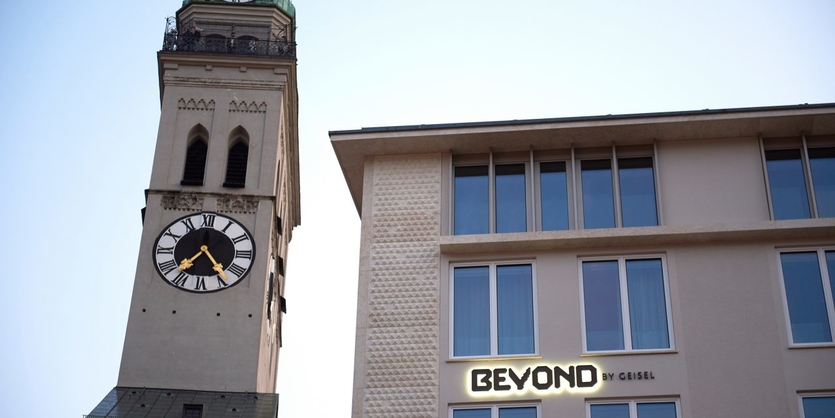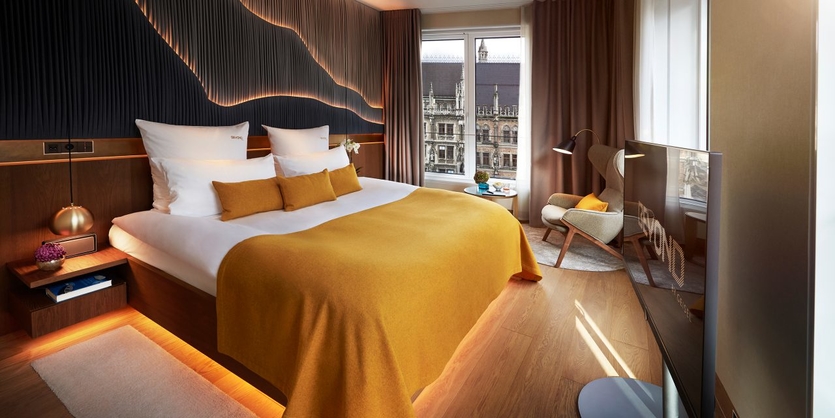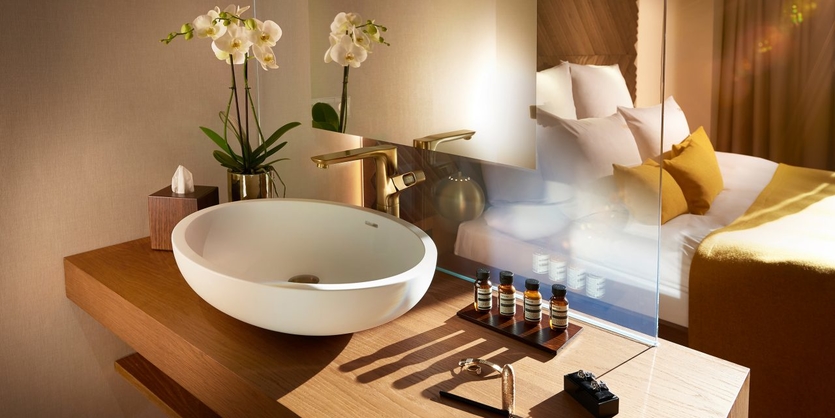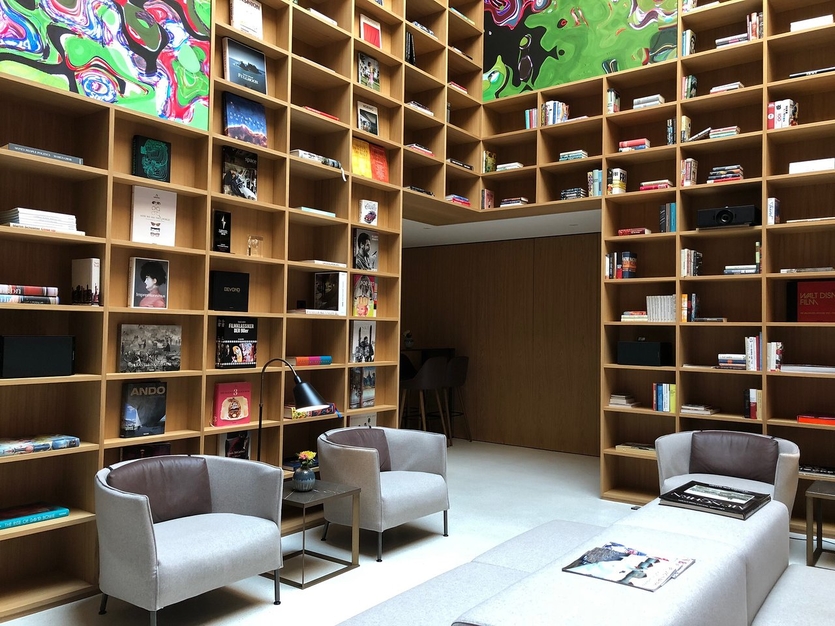 Some guests are delighted by the hotel's library, others – the unique bread, others – special attention is paid to hypoallergenic rooms. One traveler wrote: "When I asked in the morning when breakfast would start, I got a special answer: 'Any time you want. That's something I haven't heard in any hotel in the world!"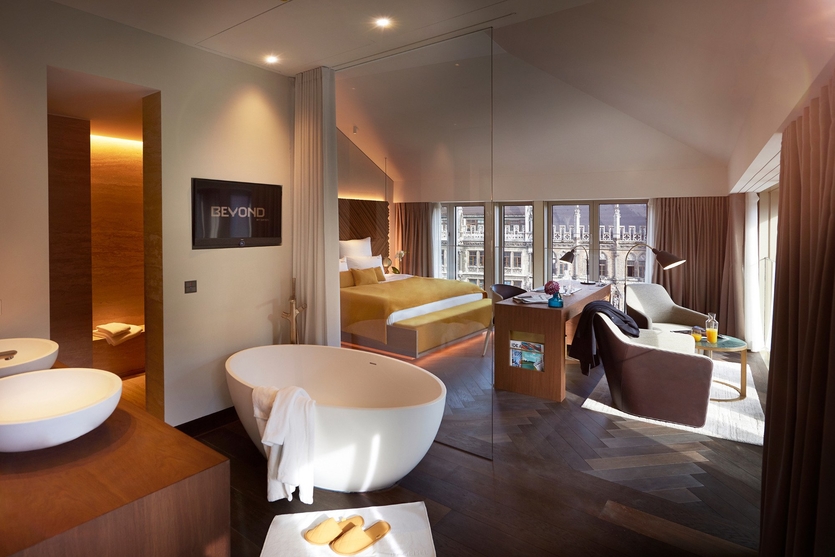 3. The Chesterfield Mayfair
Where is it located: London Price per weekend for a couple: 40,000 rubles (140 for a suite)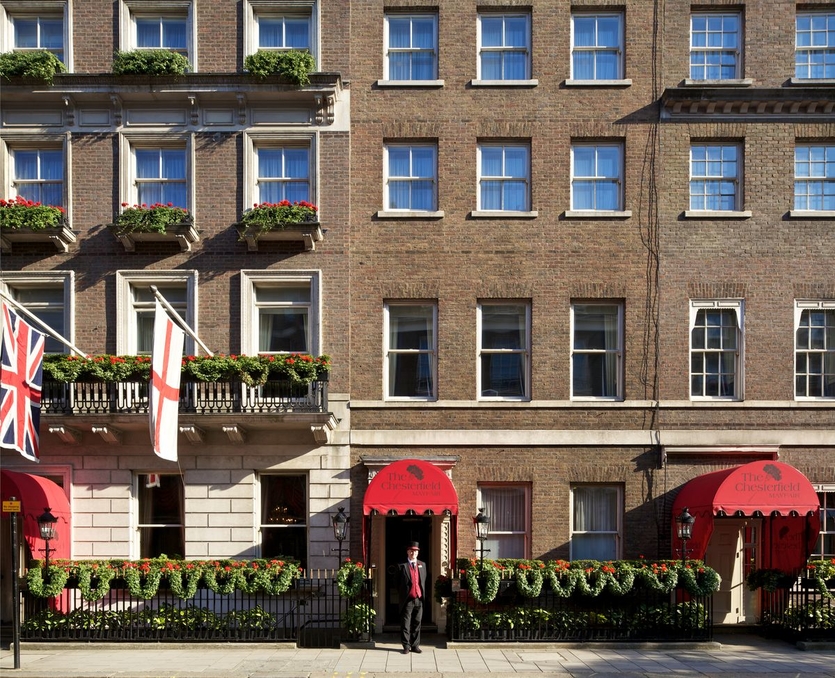 © Matt Livey 2012
© Matt Livey 2012
The hotel has the atmosphere of real Victorian England. Many travelers call the small hotel in central London "its English home". Every guest is remembered and their preferences (breakfast, for example) are memorized forever.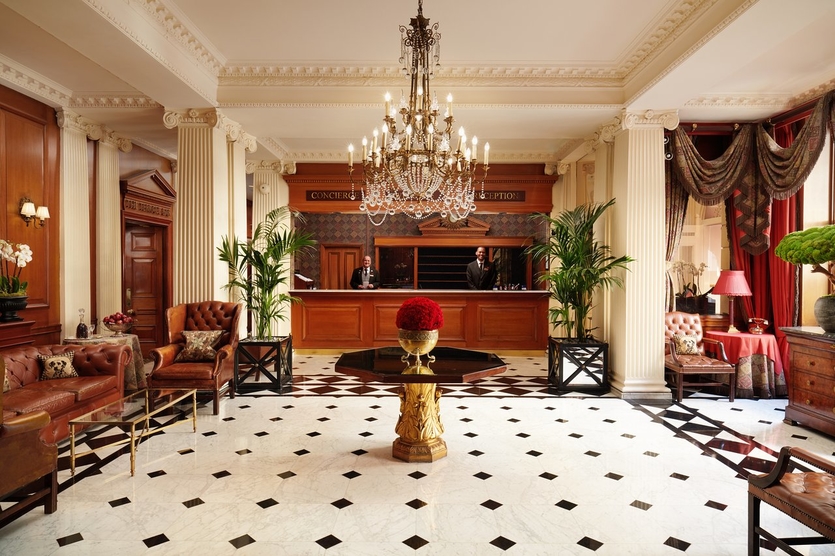 © The Red Carnation Hotel Collection
© The Red Carnation Hotel Collection
The rooms are all different. But all in classic English style. A modest daily gift from the hotel leaves no one indifferent.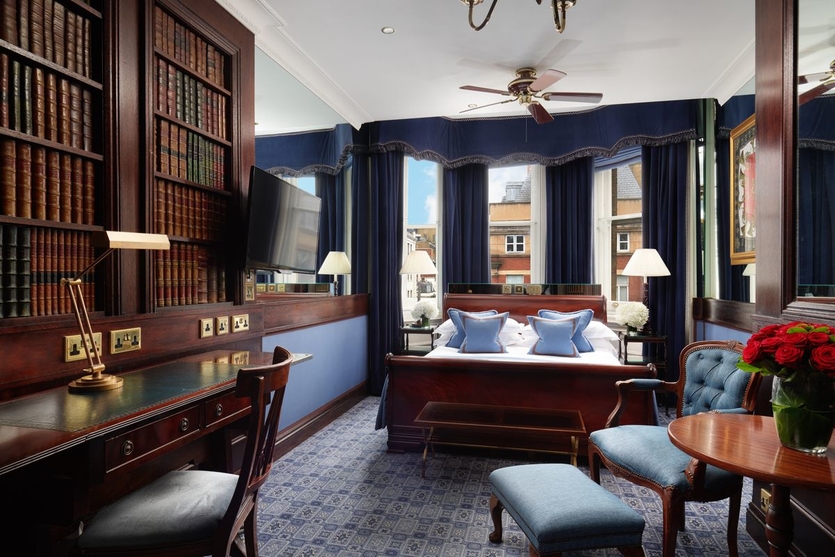 © The Red Carnation Hotel Collection
© The Red Carnation Hotel Collection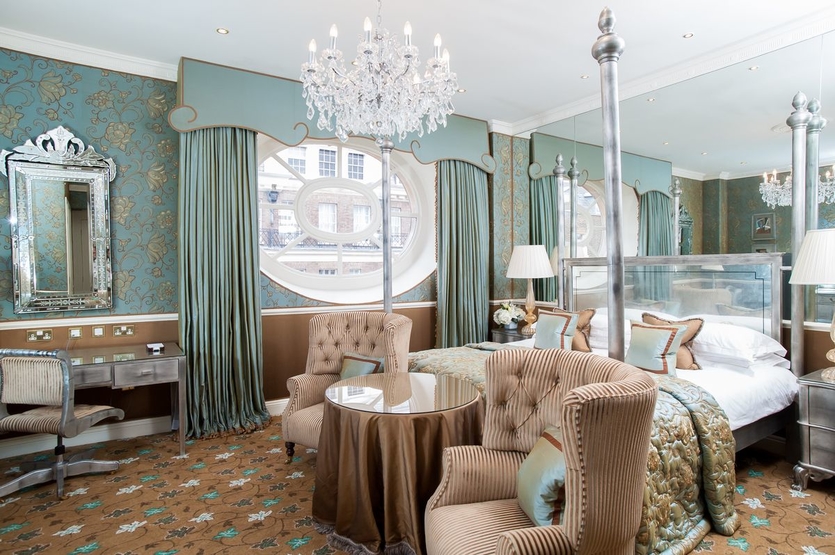 © The Red Carnation Hotel Collection
© The Red Carnation Hotel Collection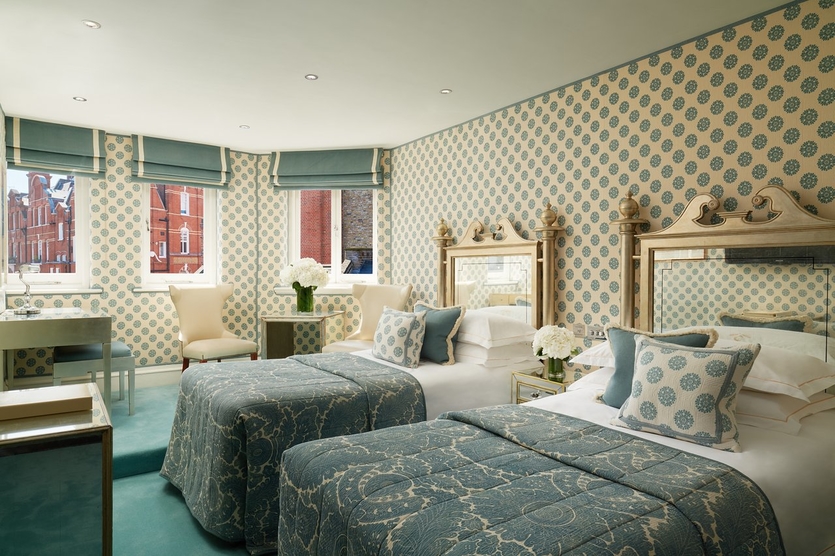 © The Red Carnation Hotel Collection
© The Red Carnation Hotel Collection
4. H10 Casa Mimosa
Location: Barcelona Price per weekend for a couple: 35 thousand rubles (80 thousand rubles for a superluxury)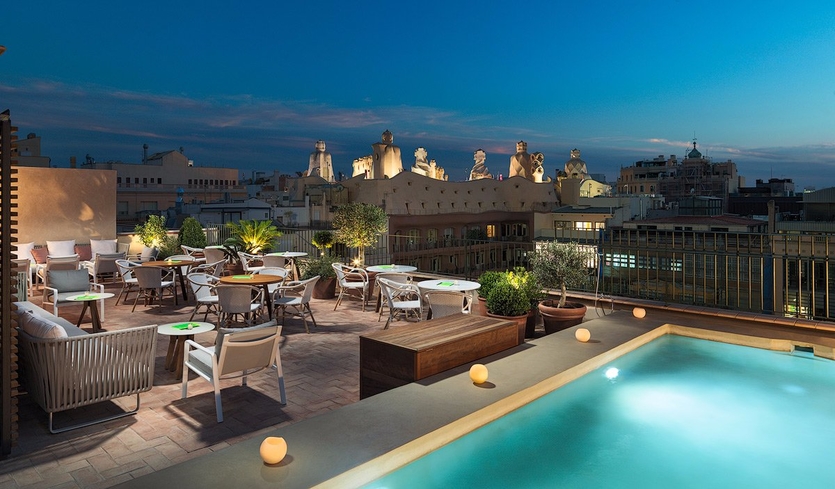 Tourists like most of all in this hotel a beautiful garden, as well as a swimming pool with a beautiful view on the roof. The very center of the city, close to the metro … what else do you need to stay in the city of Gaudi?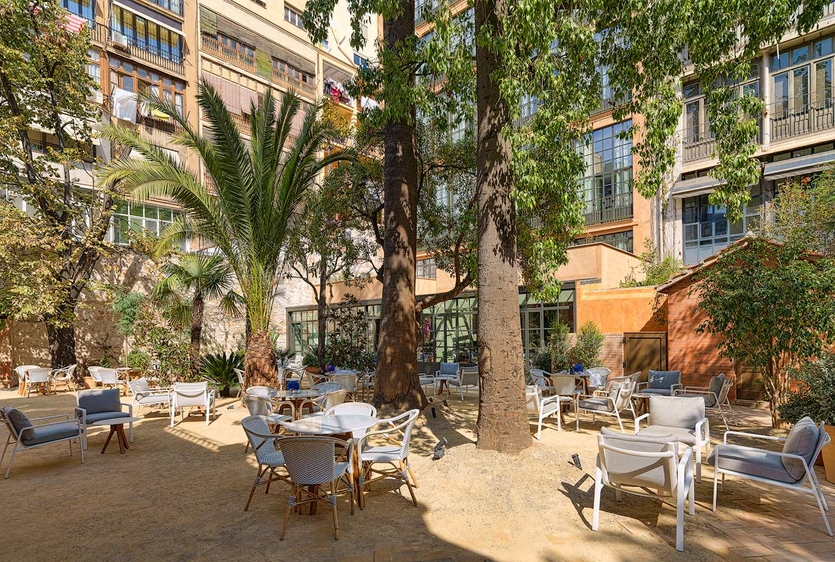 This hotel pays special attention to guests' sleep. You can choose from no less than 6 types of pillows, and most guests are delighted with the "extraordinary" mattresses.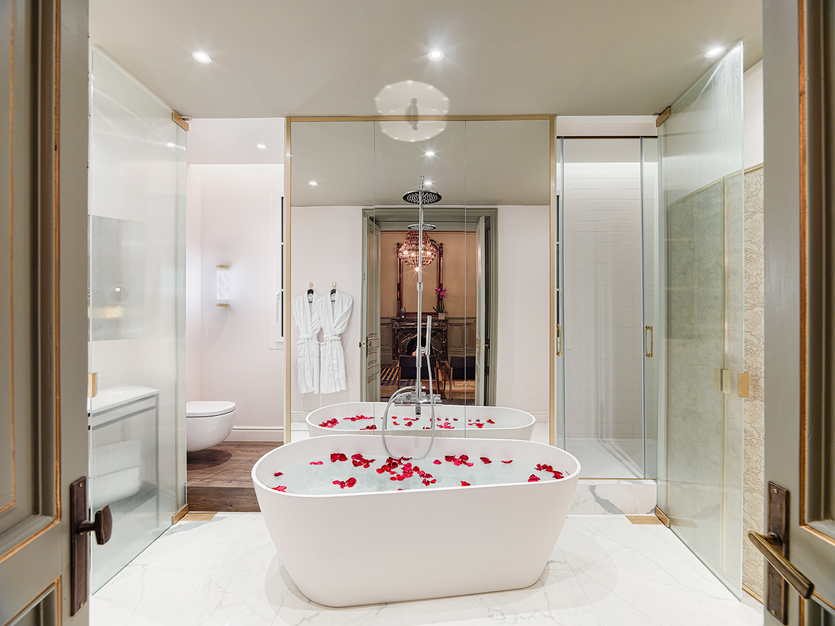 There are also pleasant surprises – welcome champagne, a bottle of sangria in the room and a capsule coffee machine with a decent supply of capsules.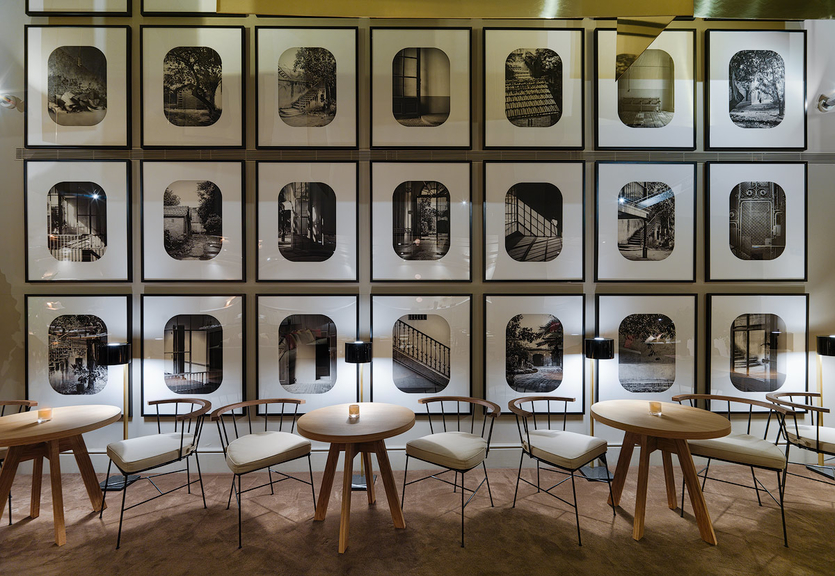 5. Casa Camper
Where is it located: Barcelona Price for the weekend for a couple: 40-50 thousand rubles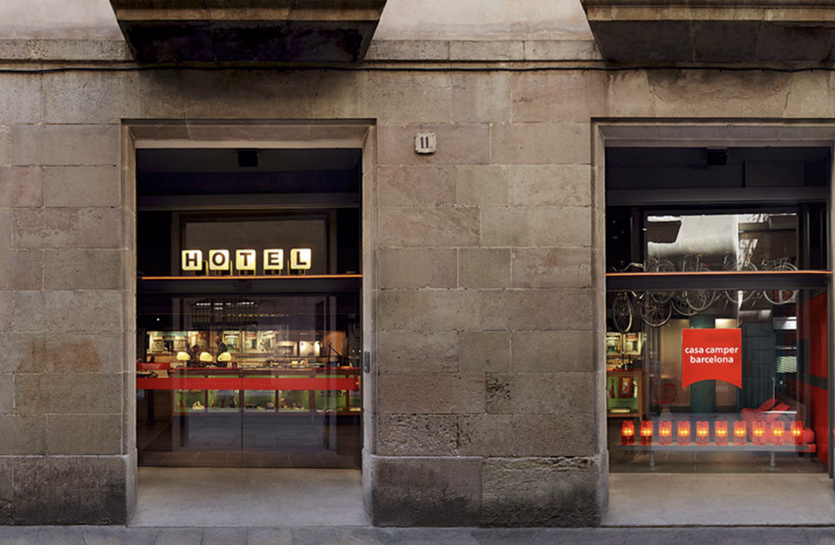 The hotel is located within walking distance of Plaza Catalunya on a quiet narrow street. Guests love the staff at the hotel reception: they can book tickets and recommend a good restaurant.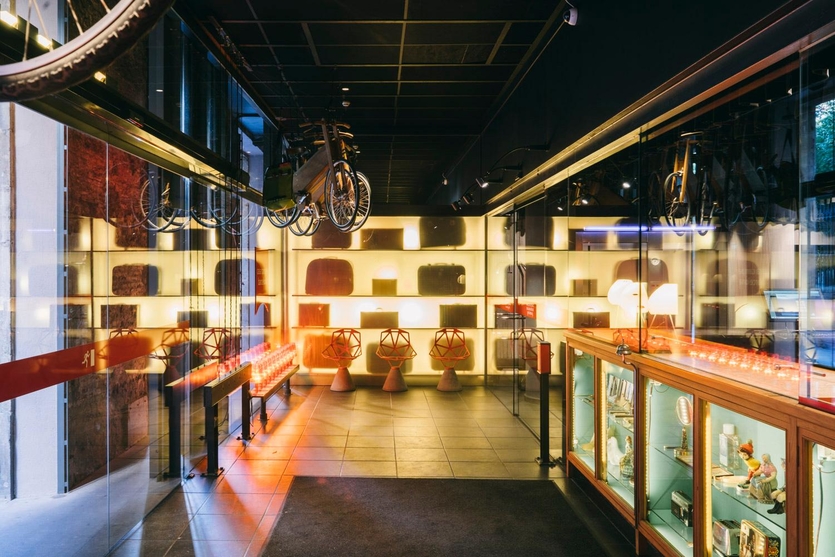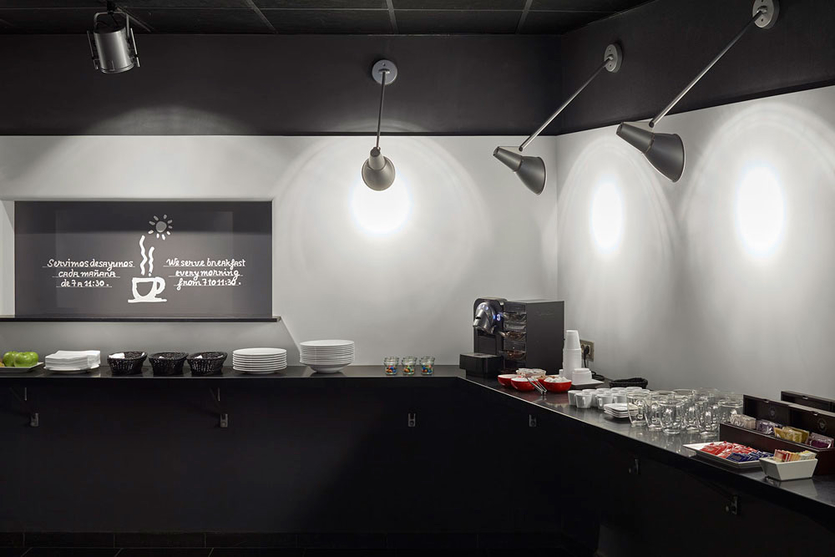 Besides breakfast there is a free buffet "tentempié" where you can always treat yourself to sandwiches, desserts, and drinks – very convenient after an exhausting walk around the city. And there are special lounges with hammocks.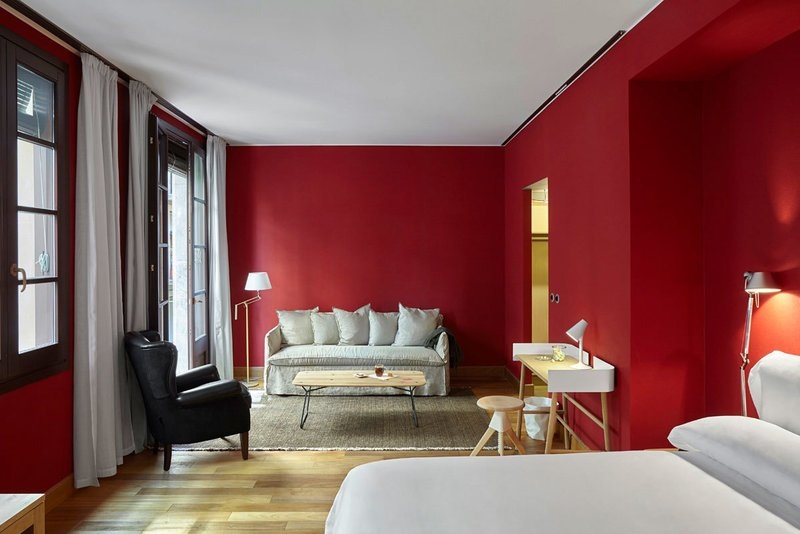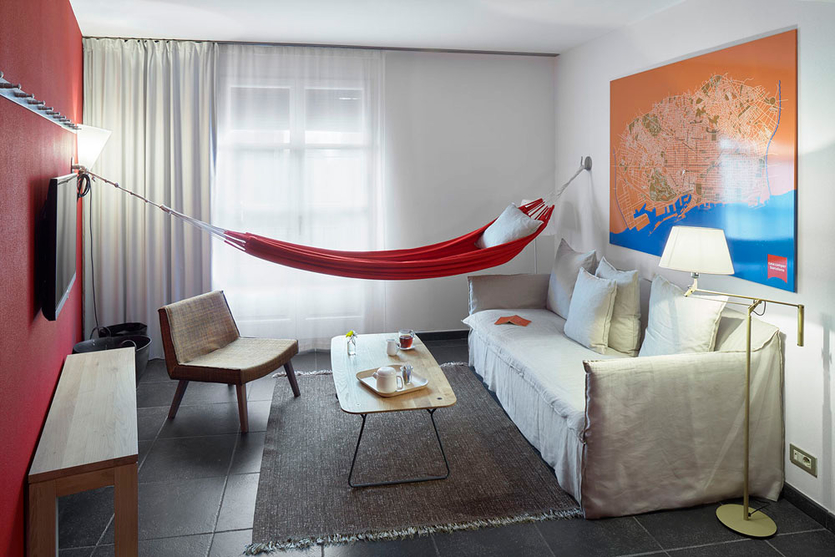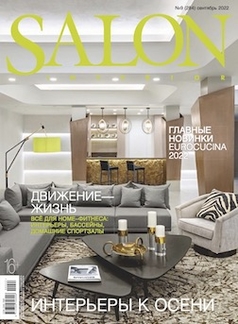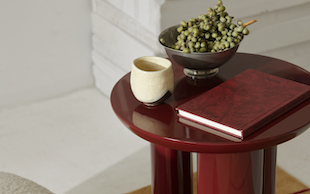 The Danish brand began in the 1920s. Its portfolio includes lamps and furniture of legendary Werner Panton and Arne Jacobsen. And this novelty is from a rising British star.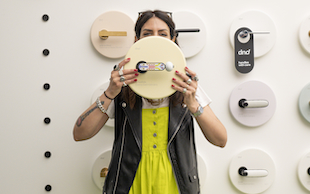 Factory DnD from Brescia has been producing door handles for over half a century. The novelties-22 are bright and showy, designed by rising star Elena Salmistraro.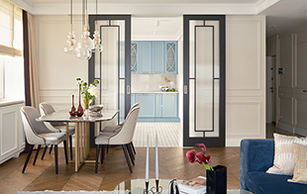 Concrete ceiling, 4-in-1 stairs, mirror door and other design solutions that won't leave you indifferent either.
A new school year brings its own obligations. Even if you do not need to change anything in the nursery, but you really want to! Collected a few ideas to soothe this righteous itch in one click.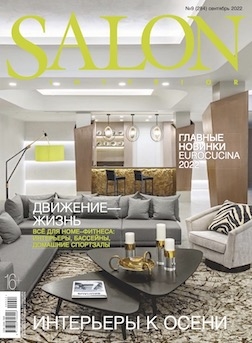 Are you a professional architect or designer?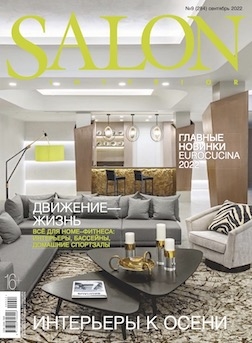 Are you a professional architect or designer?
SALON-interior is an authoritative Russian magazine about design and architecture. Everything new in interior decoration, unique in architecture, exclusive in interior that is created in the country and in the world is reflected in the magazine, helping readers always be aware of current trends in architecture and design.
Events in the architectural environment, world exhibitions of décor, reviews of accessories, architectural styles, historical buildings, interviews with world stars in the field of interior design, landscape and floral solutions – all the topics of the magazine are meant to inform the discerning reader about the exciting and creative world of private architecture and design.
Age restriction 16+
Subscribe to make sure you don't miss anything. You can unsubscribe at any time.