Egypt. Popular Tours
Head to the ancient wonder of the world, the Great Pyramids of Egypt, walk through Egypt's capital city and tour the country's main museum.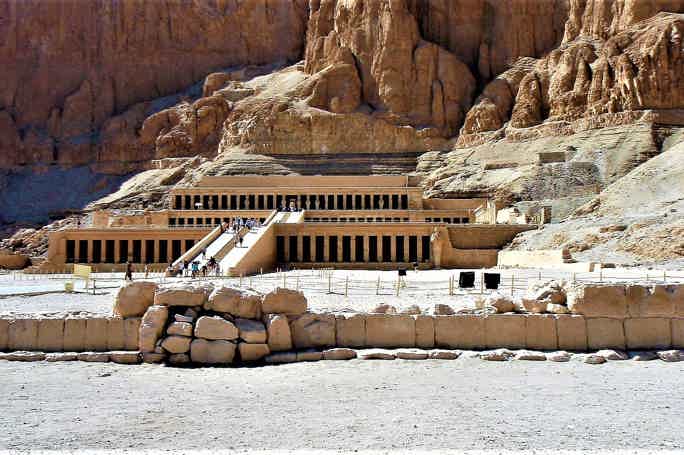 A 16-hour individual driving and walking tour to Luxor with a visit to the City of the Living and the City of the Dead for up to 4 people.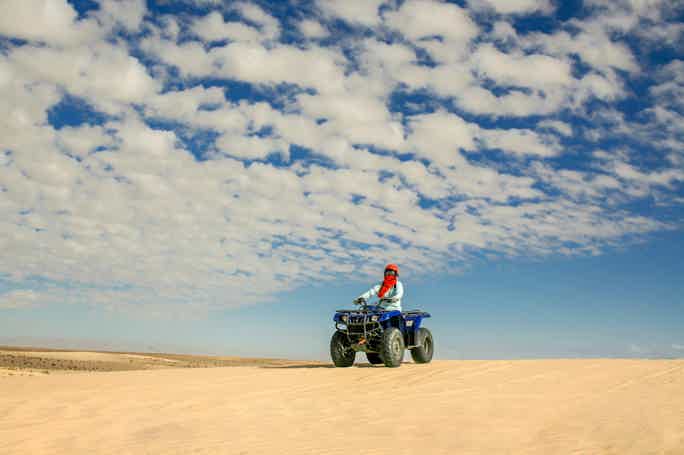 Submarine diving to a depth of 22 meters – explore the underwater world of the Red Sea.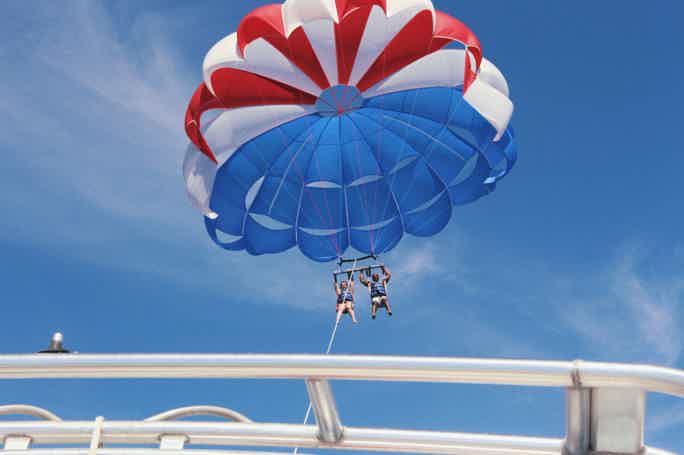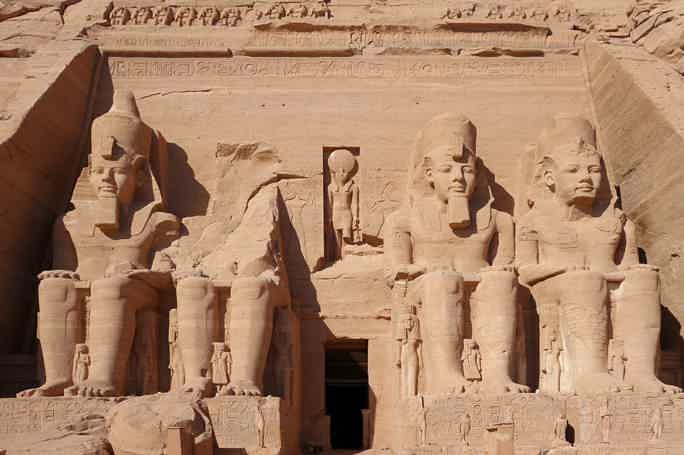 A two day trip to the city of Aswan – high altitude dam, artificial lake and the temple complex of Abu Simbel.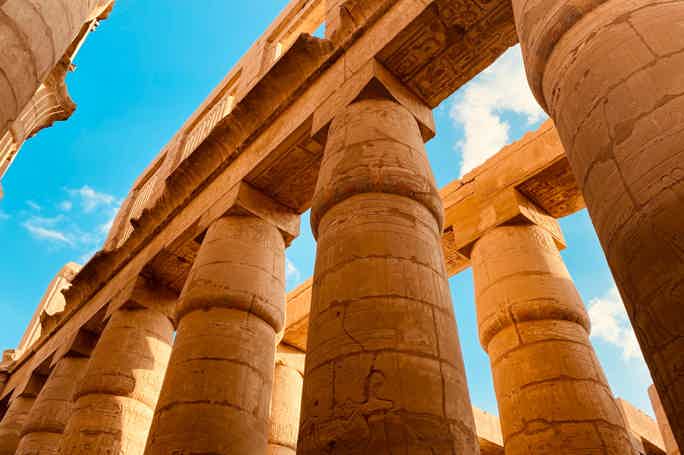 Learn about Egyptian life during the time of the pharaohs, walk through the ancient capital and take a boat ride on the Nile.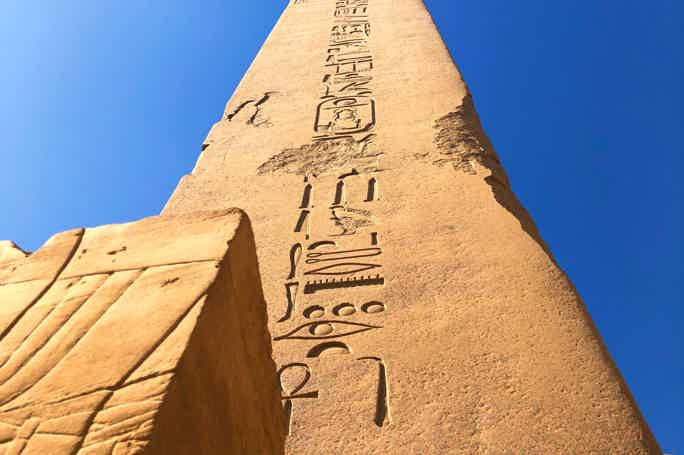 Dive into the history of ancient Egypt and visit the ancient capital of Egypt – Tutankhamun's tomb, the Karnak temple and the Colossi of Memnon.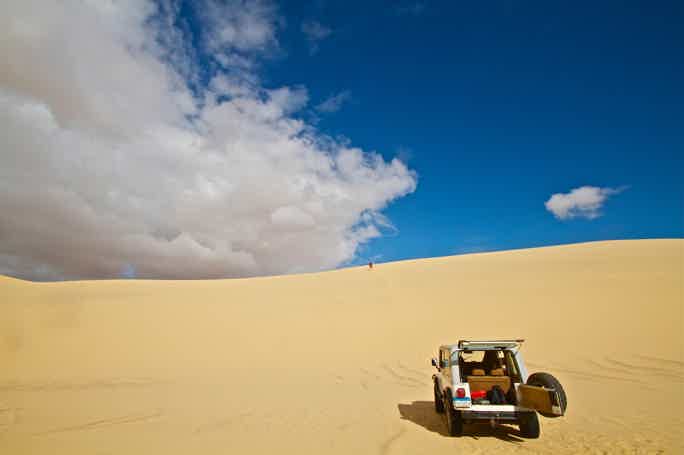 Group excursion from Hurghada with driving buggies, quad bikes and jeeps in the desert, as well as dinner and a show in a Bedouin village.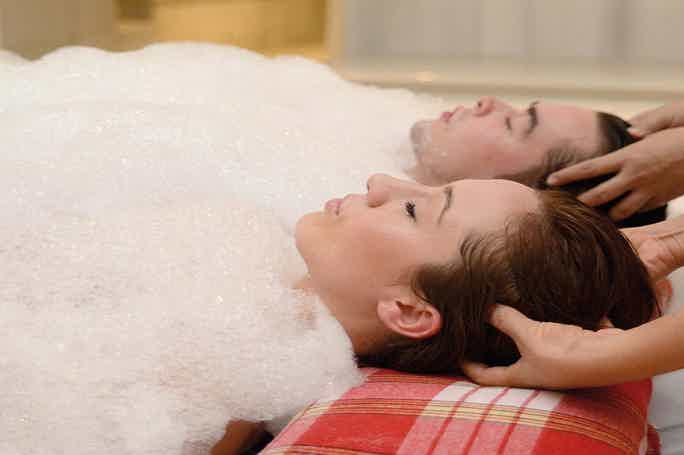 Dedicate one day to yourself – rest your body and soul in the hammam. The price already includes transfers – you do not have to worry about anything.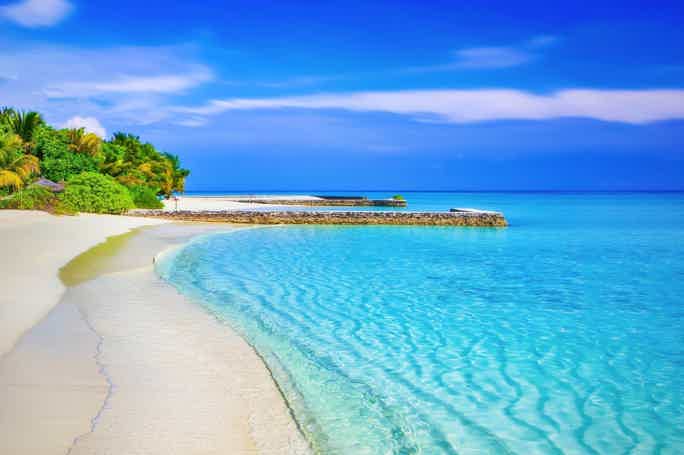 Let's go to Paradise Island, where fabulous coral reefs and the opportunity to see a variety of sea creatures await you.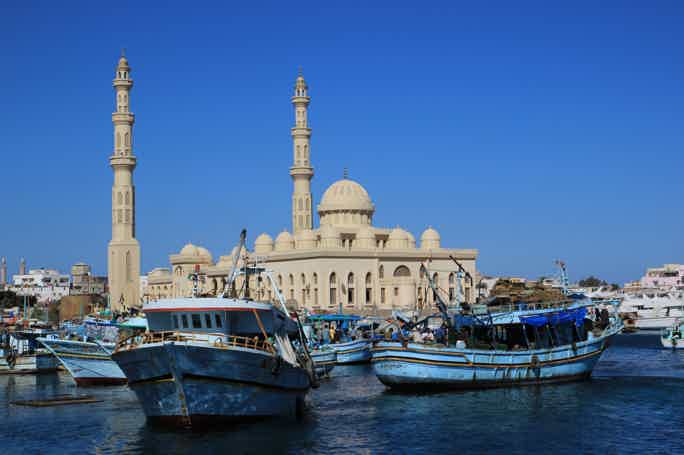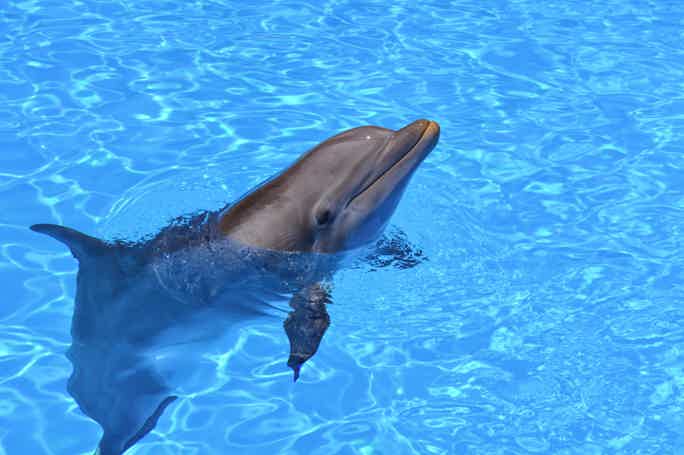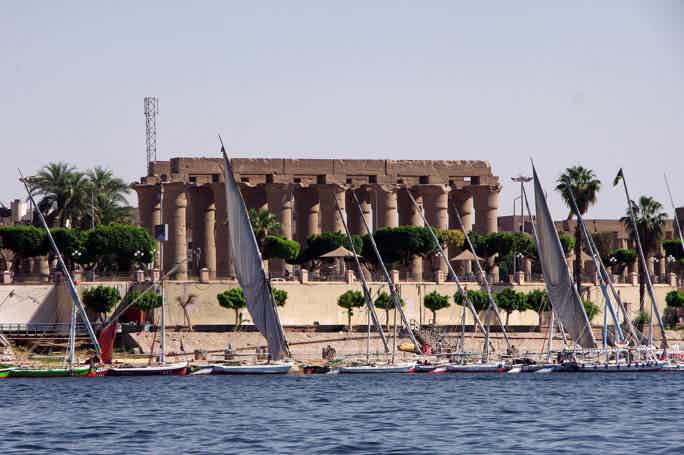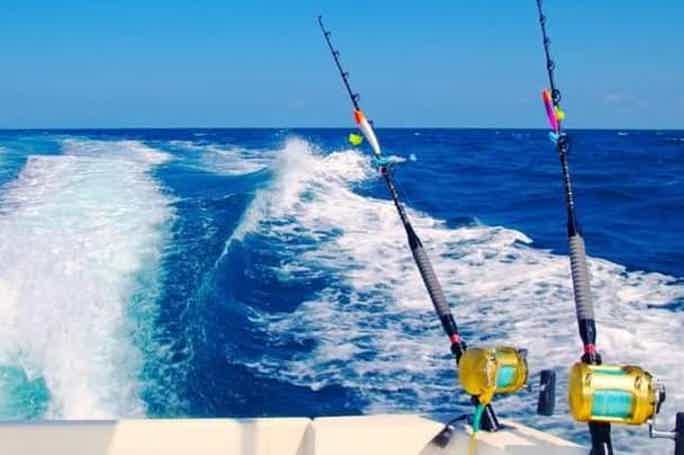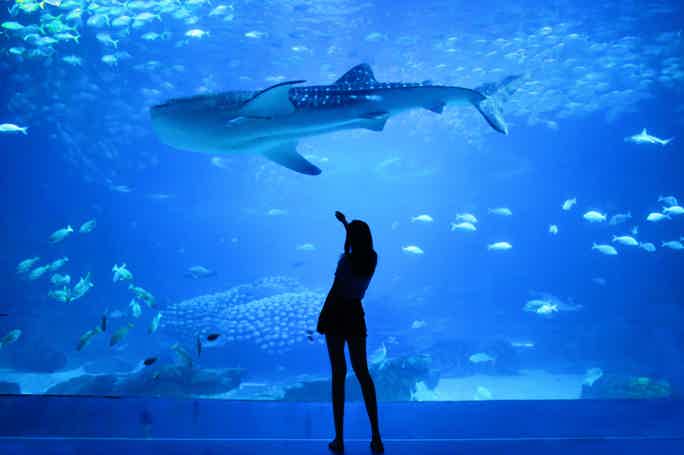 We were picked up from the hotel, given a briefing and a test drive around the base area. Then we drove in a column through the desert on quad bikes, each separately. The men were all happy, but it was very hard for me as a girl. My arms just fell off. The speed is not small, so girls need to think carefully before agreeing. At the Bedouin camp we had tea and drove back. Photo sold separately for $ 1. Clothing is best as closed as possible, which is not sorry, all in the dust after.
Good afternoon! We were very lucky with our guide – Fathi, aka Victor Victor! He told us everything, he drew the pyramids even on the asphalt, how they were built, explained everything, asked any questions? Great guide! And he takes amazing photos. The organization of the tour is top notch! Picked up on time, brought. On the way accompaniment is organized. I recommend it.
Great Excursion to spend a cool day on the boat. The boat is very comfortable and beautiful – lots of places both for sunbathing and in the shade. Ride a banana and tablets, then take to the paradise island, where they leave for about an hour, after a few hours diving with a mask and flippers (they give out) on the most beautiful reef in the sea. Liked it!
Were on a two day excursion to Luxor from Hurghada from 25.20 to 26.02. Everything is clearly organised. I liked the tour itself. Strong impressions. Guides speak good Russian. Theme owned, tell fun. Give time to walk around on your own. Do not drive at a gallop. Lunch is in a buffet restaurant. The food is delicious. The only nuance – there are absolutely no drinks on the bar. All drinks are for extra charge. So take it with you) One more nuance. On the first day went with the group, .
We were afraid to take excursions on the internet, but did not regret it. All that was stated in the program, we saw. We were not asked for extra money. The price of the tour – exactly 2 times cheaper than the hotel guide. Take it, do not be afraid! But you need to understand that this is a group tour, with all its minuses, whichever agency you took it. Also, the tour lasted a total of 25 hours from departure to return to the hotel in Hurghada, be prepared.
The tour is excellent, but long. Scheduled return time does not correspond to the reality of the need to add 2 hours. This is due to the fact that on the way to Cairo there are constant checks of the buses. Don't forget to take food and water with you on the way, there are stops, but they are few and there is not always something to buy. But it's worth it.
This is what I am writing about. We took a boat trip with Said. There were stops at the amazing corals, where you could admire the rich underwater world with snorkeling masks. Then there was a lagoon with a sandy island, clear very warm water, shallow depth and an opportunity to shoot coral. Then there was an even more colorful coral. Great table with fruit. Fishing – everyone left with a catch. Unforgettable experience. Feeding the fish on the coral. The reality exceeded all expectations!
Got a lot of impressions! Went on excursion 3 adults and three children. We stayed in touch with Said. We had a wonderful team, they told us everything, showed us everything, gave us food, water, took pictures, looked after everyone, gave us swimming aids. The kids loved it and the adults even more. Thank you so much for such a wonderful day. I will see you now ❤️
Egypt. Popular Tours
Sharm el Sheikh
Hurghada
Alexandria
Luxor
Dahab
Marsa Alam
Popular tours in Egypt
Top rated private guides in Egypt
Greetings travelers! My name is Nadezhda. I have lived in Egypt for a number of years now and I love this country for the hot sun, the colorful sea, the hospitality of the people and the huge number of places to go on exciting trips. I worked in a local tour desk for several years and learned the intricacies of organizing tours in Egypt – this experience allowed me to start my own company. With our help, you can go on both a classic tour and an individual one planned for you. If you do not know what to see in Egypt and who to entrust your vacation days to, I with the great pleasure will help!
Hello friends, my name is Natalia, I have been living in Egypt for more than 5 years and all this time working closely with tourists from all over the world through my own agency. I want your vacation to be comfortable, and impressions from Egypt remained for a long time. In this I and my team definitely help you! With us you can visit the most beautiful places of Sharm el Sheikh and its surroundings. Always help you with a choice of excursions, advise and on other matters relating to your vacation in sunny Egypt. See you soon!
Let's get acquainted! My name is Ahmed. I am a licensed guide-interpreter, Egyptologist. I graduated from the Faculty of Tourism (4 years) and the Hieroglyphic Institute (2 years). I can't stop admiring and discovering new corners of magical Cairo, my home which I love with all my heart. This city in which traditions, religions, history and culture intertwine is full of mysteries which I will gladly share with you, dear travelers! See you soon in Cairo!
Good afternoon dear travelers! My name is Tamer (Timur), I am a professional Russian-speaking Egyptologist guide. I give tours in Cairo and Alexandria since 2005. I'm happy to share with you the rich history of the country, show its most interesting places and do everything to make you satisfied.
Hello, dear guests. My name is Muhammad. I am a licensed history guide and the leader of a group of professional guides. Our team is happy to introduce you to the civilization of Ancient Egypt and modern life of the country.
479 traveler reviews
Great boat ride! I recommend
This was our first time in Cairo, we wanted to visit the Pyramids and Cairo Museum, the guys recommended us to add the Mohammed Ali Mosque and Al Azhar Park to the itinerary, we did not regret it at all, the route from the meeting to returning to the hotel was 7 hours, including a short lunch break where our driver took us at our choice. Our guide was at the hotel on the spot as we agreed, the car was clean, the driver was courteous and always opened the door on getting in and out of the car. The car arrived very quickly on the call of the guide after visiting each point of the tour, which is very important in the Cairo heat. Guide Mohammed very polite, it is clear that he tried, told a lot, answered our questions, fought off the intrusive Bedouin and sellers of souvenirs) will recommend all friends when you visit Cairo to contact these guys for tours and escort, coordinated, excellent, teamwork, well done.
I was confused by the fact that there was no briefing and it was my first time. It was not quite safe. The views are beautiful, the sand is flying into the eyes) in general, who is a rider-will do.
Transfer from the hotel was slightly hampered by traffic and parking bans near the hotel, but all ended safely, and we arrived on the ship well in advance. The concert program was varied and interesting, beautiful (though loud) music, colorful costumes. Dinner was plentiful and varied, the staff attentive and courteous. Night Cairo shore, colored fountain and boats with colorful lights left a great impression.
Big thanks to Nadezhda and Mahmud! Responsible, organized, knowledgeable and good at listening to tourists. We booked a personal. excursion: to go up to Mount Sinai at night, meet the sunrise, then go down and visit the monastery, and then to Dahab. First of all, everything was on time, no delays and delays. Secondly: at the checkpoints (and there are 5 or 6) we were quickly passed (also thanks to the guide and driver) Mahmoud – wonderful guide. On the way we learned a lot about the country, customs, life of the locals. We went up the mountain easily, we walked almost to the top without flashlights, and we could see very well. And Mahmud knows the route very well since he has climbed there many times before. And we were lucky that there were almost no tourists that day, which is very rare for this place. In general, the dawn of my birthday I met on the mountain. It was nice that the organizers decided to surprise me and gave me a fresh mango with a candle to make a wish:) In general, I will not describe everything further in detail. In the description of the tour it is all there. Once again, thank you very much! I recommend everyone!
Hello. It was my first time in Cairo. Decided to book an excursion here. We had 9 and 4 year old kids with us. We did not regret it. Our guide was Mohammed. We discussed everything with him beforehand. He was calm, polite and spoke Russian well. He gave a professional tour of the museum, the Coptic Quarter, and a short ride on the Nile. I liked it very much. It is safe to take this tour with children. The car is comfortable, with air conditioning. Mohammed was a professional. I recommend it.
The excursion by Mohammed left a wonderful impression. Excellent knowledge of the subject, passion for his work, fluency in the language, combined with attention to us and our comfort, gave us great pleasure. Muhammad changed the order of the itinerary for us, which we appreciated because the program became even more convenient for us. We enjoyed everything – the boat ride, the Christian quarter, and the museum. I recommend it without restrictions because it was suitable for everyone. We liked the driver Adil too – polite, friendly and safe driver. Thank you very much! Larisa and Tatiana.
We did everything and more thanks to Timur) He came to the hotel at a convenient time for us, walked us through the pyramids of Cheops, Chephren and Mikeren, looked at the sphinx, showed us where to buy souvenirs at a good price (really good price, we then compared, so if he says that this is the best place to buy souvenirs, it is true) we wanted to ride on camels, advised us where to do it and where to go, It was very interesting to listen to the history of Egypt ancient and more modern, the answers to questions, funny jokes) After the museum, we went on a tour of Old Cairo, look at the mosques, and then went for dinner on a boat ride on the Nile On the boat we had the best seats, from which all shows perfectly visible, but it was a little loud. There was a belly dancing girl, a dress guy, and live music playing. We went dancing and Timur took pictures and videos of us)) I liked that he listened to all our wishes about the trip, took many cool photographs and told us where we could save money) I would like to mention separately that he works with a driver with a comfortable car) we decided to go with Timur and on a trip to the desert (I highly recommend it too, a night in the desert is probably the best night of the year))) Very responsive and kind man, will find common ground with anyone), we came to Egypt by campers and he stays in touch with us although we have been in Sharm el Sheikh for several days, advising us on various issues)) Lots of emotions and impressions, thank you so much for them from the heart! If we are still in Egypt, we will go to you again))