13 interesting facts about Dusseldorf
A giant city in the industrial, transportation, and cultural center of western Germany, Dusseldorf is not often mentioned in guidebooks, and for good reason! It is home to the trendiest boutiques, the most luxurious restaurants, and the most fun-loving streets.
If you are planning to visit the mysterious, stylish and glittering Dusseldorf, choose the spring and summer season. At this time of year it is most comfortable to walk the streets of the city.
There are interesting things to do for children and adults alike. You will have the opportunity to look into the most secluded corners of the city, and after visiting them, you will be able to tell your friends interesting facts about Dusseldorf! You will not be bored!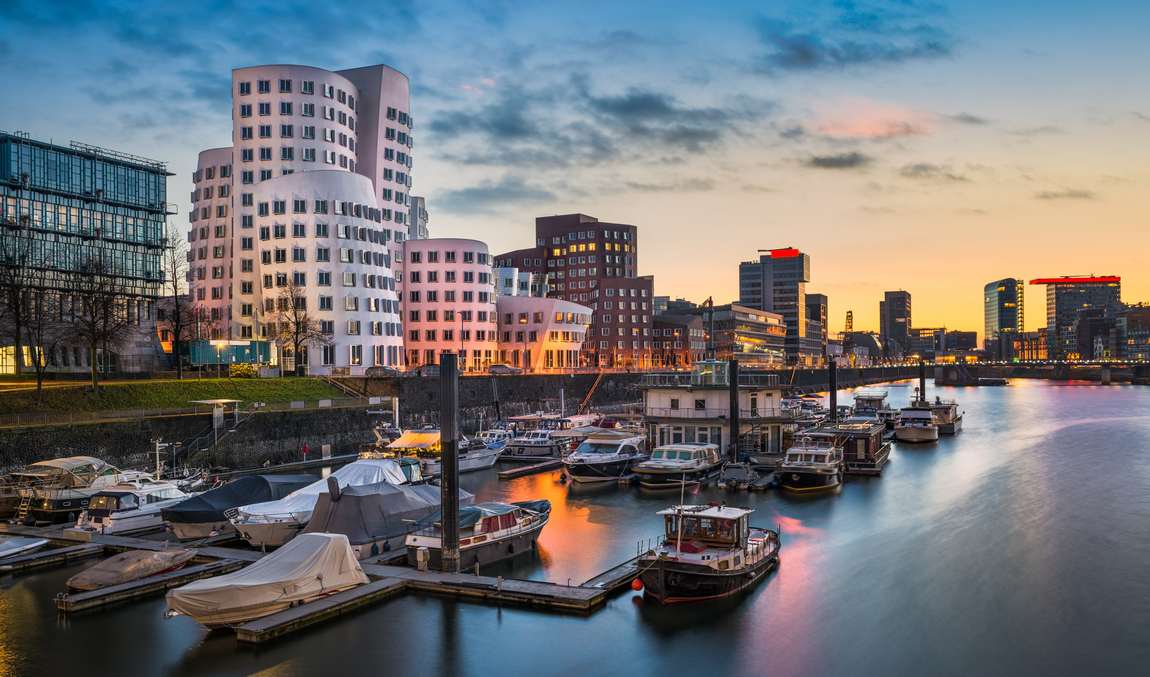 Fact 1: The most visited attraction is the Dusseldorf Film Museum.
Ask in any travel agency, what you need to visit in Dusseldorf in the first place. And you will be told that it is the Dusseldorf Film Museum.
The building has four floors, and on each of them are quite rare exhibits. You will see posters, posters and posters, film awards and fragments of films, theatrical costumes, figurines, film equipment for special effects.
The highlight of the collection is an unusual musical instrument, movie organ, which was used to sound silent movies 100 years ago. There are only four such instruments left.
This is a real sound station, by pressing the key you can hear the rain, train rides, a jackhammer works or wind rustle. For children and young people up to 18 years of age, admission to this unique museum is free.
Fact 2: Dusseldorf is religious and diverse
Catholics and Protestants, Jews and Muslims, Buddhists and Orthodox live in this multicultural city.
The largest European Japanese community is located in Dusseldorf (about 8,000 Japanese live in the city), there are Japanese schools and the Japanese Consulate, and once a year a festival of Japanese culture is held.
More than 500 representative offices of various Japanese companies are located in Dusseldorf. The city has 154 Orthodox, Roman Catholic, Protestant and other churches.
There is the Basilica of St. Lambert, a Catholic church of the XIII century, an amazing structure covered with mysteries.
Fact 3: It's a city with a style.
In 1949 the first fashion fair was held in Dusseldorf. From then on the city was considered the Fashion Capital of Germany and Europe. Young talented designers fell in love with it and that's why fashion weeks, fashion shows, fashion shoots are held here often.
Several hundred fashion boutiques, 800 showrooms, 3,000 representatives of fashionable brands can be found in the main streets of the city.
Fact 4: Dusseldorf is not a city for the poor.
When going on a trip, correlate your financial possibilities with the real prices. A bottle of water in Dusseldorf costs 3 euros, a ride on the city train – from 3 to 5 euros, a cup of coffee – from 4 euros.
A cab ride through the city center will cost 8 to 10 euros. If you plan to travel a lot around the city and visit various museums and exhibitions, we recommend you get a discount card Dusseldorf WelcomeCard.
It can be group or individual, is valid from 24 to 96 hours, and allows you to travel for free on all forms of public transport.
If you present it in a restaurant or cafe, in a museum or at an exhibition you get a discount or you will be served for free. The prices range from 9 euros for a 24-hour card (14 euros for a group card) to 24 euros for a 96-hour card (35 for a group).
Fact 5: A little architectural masterpiece
Benrath Castle on the banks of the Rhine with its park, ponds and greenhouses is a great place to pass the time in the fresh air. Its grounds often host the most famous and prestigious exhibitions, spectacular concerts, colourful festivals and Hollywood film shoots.
In addition, Castle Benrath hosts interesting tours and even weddings, so on wedding days the museum is closed (Wednesday and Thursday mornings) for ordinary tourists.
The price for an adult ticket is 14 euros, for young people under 17 years old – 4 euros, but for children under 6 years old admission to the museum is free!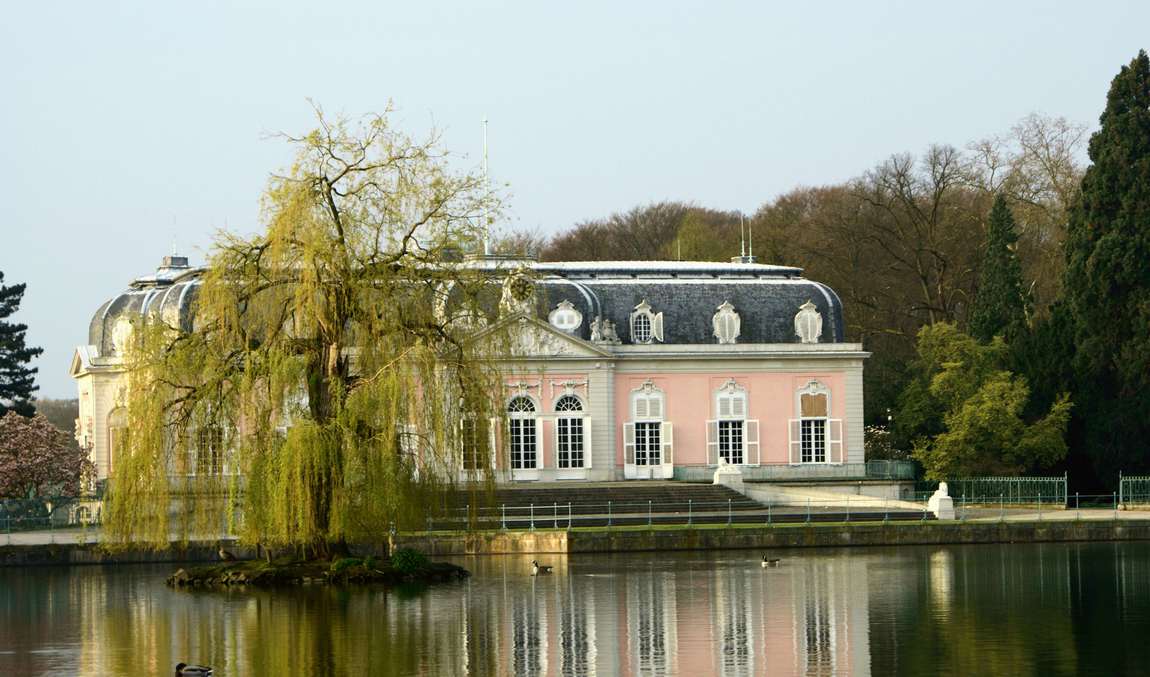 Fact 6: The longest bar in the world – Längste Theke der Welt
In the area of the old city (Altstadt) concentrated more than 200 bars, pubs and cafes. You'll find one bar and one beer in each, but you'll be spoilt for choice.
Pubs differ in exterior and interior design and atmosphere. Beer lovers will feel like they are in heaven!
Fact 7: The most fun street in town is the exotic street of painted houses Kiefernstrasse or Pine Street.
It is on this street that you can see how, with the help of graffiti, gray house buildings are transformed into cheerful and positive structures with their own original drawing and their own history.
This street has a crossword puzzle house, a construction house, a portrait house and even a protest house. Since so many houses are painted with a children's theme, a tour of the Kiefernstrasse will also be of interest to young tourists.
Tourists who were lucky enough to visit this magical street, talk about an unforgettable experience. For a while they can be transported into a fairy tale atmosphere.
Fact 8: Goethe Museum is a special place where the spirit of the writer lives on.
Opened in 1956, the museum with unique exhibits (most of them from the private collection of the Kippenbergs) has quickly become a popular destination for tourists and city residents alike. The collection occupies 11 halls of the museum. The highlight of this museum is a collection of minerals personally collected by the poet.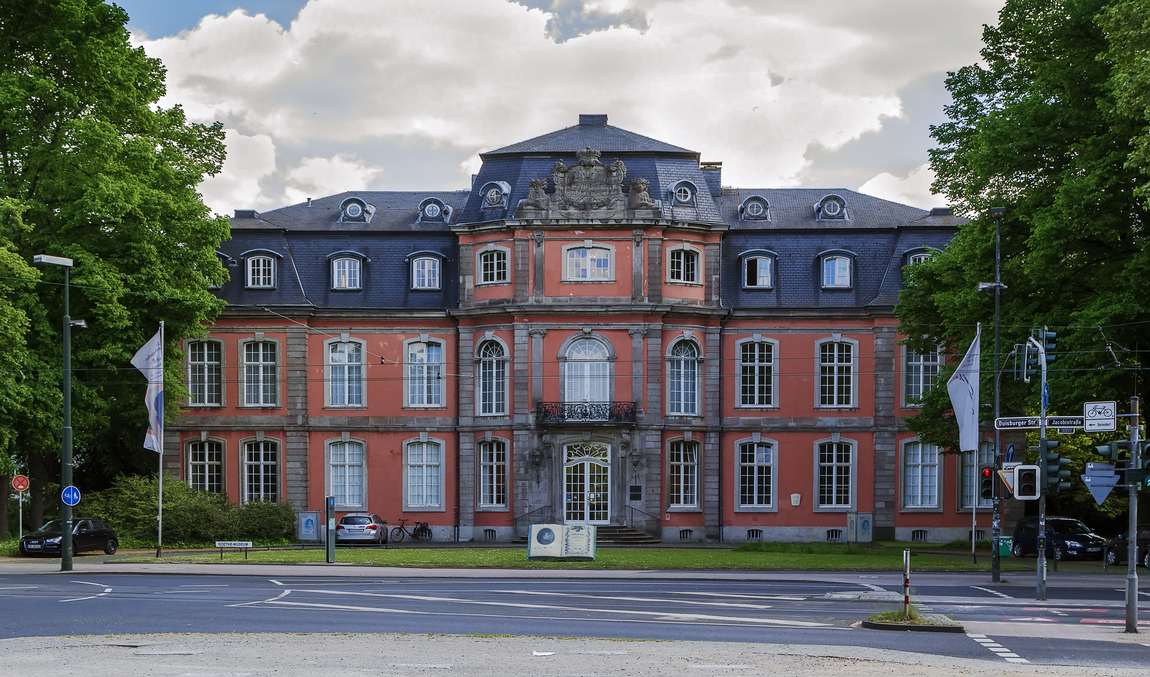 Fact 9. Unusual bunker church
There are many cathedrals and churches in the city, but this Holy Sacrament or bunker church stands out not only for its appearance, but also for its purpose.
It is considered a place of artistic creativity, as art exhibitions are often held here.
Fact 10: Medienhafen is the city's most creative district
This unusual business district is famous for its original, ultra-modern and creative buildings. Its irregularity does not prevent it from performing its function.
There are "dancing" and "tipsy" houses, tin cans, and shipwrecks. On one of the houses you'll see little men attacking the building. The highlight of the futuristic neighborhood is the curved steel house.
Welcome to Mediagavan for good mood and original photos!
Fact 11: A city for foodies!
Dusseldorf is a city where you can have lunch and dinner in cafes and restaurants with pleasure and without fear. The food is delicious (especially sausages and beef) and the service is top-notch. Several restaurants boast one or even two Michelin stars.
For example, the restaurant Im Schiffchen ("Golden Boat", as Regina Todorenko, the famous host of "Eagle and Tails" or "In the Boat" called it), which received 2 Michelin stars, is worth a special trip to Düsseldorf!
It is considered one of the best restaurants in Germany. For delicious food and high quality service come to Im Schiffchen!
Fact 12: The Rhine TV Tower with its panoramic windows is a popular tourist attraction.
It is the tower that all tourists go to when they first visit Dusseldorf. The tower height is 234 meters. It stands on a hill and its panoramic windows offer a good view of the promenade, Medienhafen port, and government building.
The highlight of the tower is a revolving restaurant and a high-speed elevator that takes you up to 180 meters in a few minutes!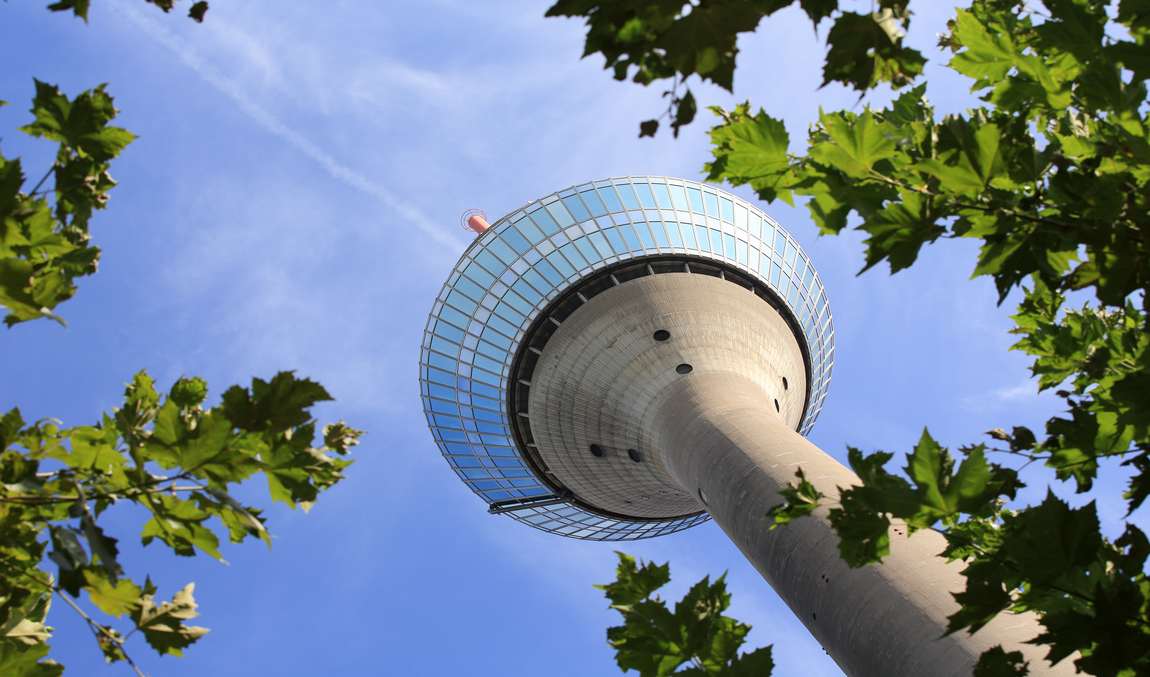 Fact 13: Hire a car is an affordable service for tourists
To travel around Dusseldorf in your own car you have to buy a special sticker. If you arrive in the city by plane or train, you can rent a comfortable German car or a cheaper and more accessible form of transport – a bicycle.
Daily rent a bike will cost you 9 euros, and an hour – 1 euro. The cost of renting a car will depend on its class, time of use and many other factors.
Since Dusseldorf is very well developed transport links, moving even by public transport is very comfortable.
It is impossible to tell all the facts about the amazing Düsseldorf in one article. In time, you will feel a deep liking for it and its inhabitants. The city is charming, even if at first glance it seems gloomy, gray and unfriendly.
Is it worth the trip to Dusseldorf?

Maroona
Dusseldorf is worth the trip because: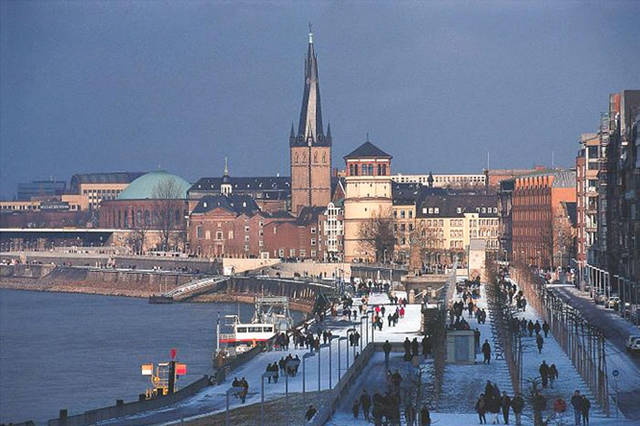 – one of the oldest cities in Germany (it is almost 900 years old) with its unique architecture and cultural heritage
– Dusseldorf is the economic, cultural and political center of the country
– Germany's warmest winter
It's worth a trip to Dusseldorf to: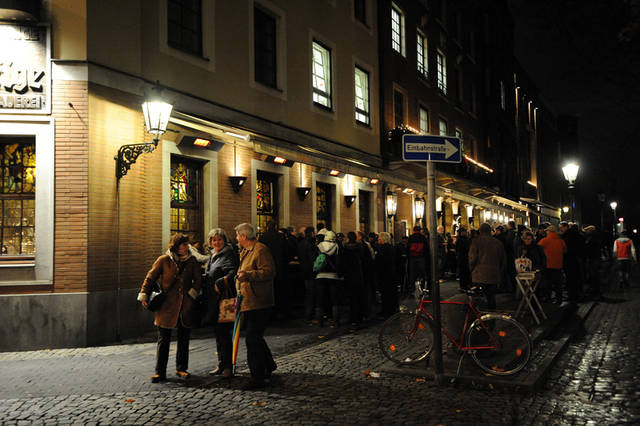 -Stroll through the most beautiful part of the city -The Old Town (Altstadt) with its long avenue with many pubs, also called "The longest bar in the world".
– Visit the only Buddhist temple of the school of Jodo-shinshu in Europe.
-Look at the only yellow traffic lights in Germany
-Cross the Rhine on seven bridges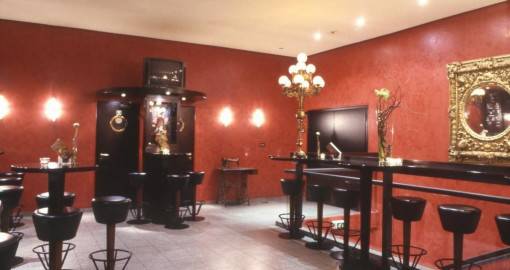 – Visit Germany's oldest cabaret, the Kom(m)ödchen (which is almost 70 years old)
-visit the Museum Kunstpalast and admire the works of artists of the XV-XX centuries, including Michelangelo, Veronese and Raphael.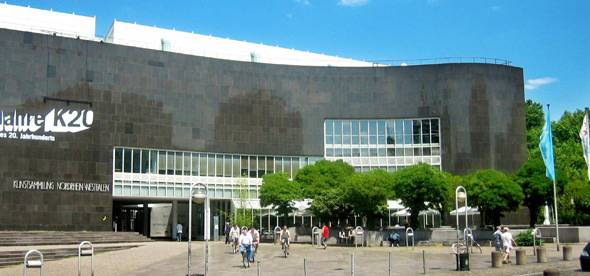 -visit the museum "Art Collection of North Rhine-Westphalia" and admire paintings of great Andy Warhol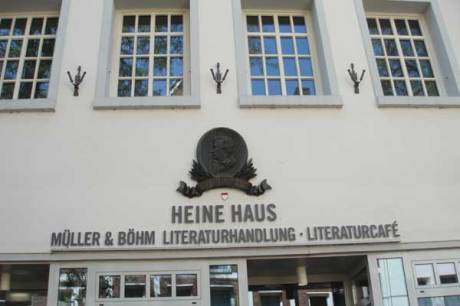 -Visit home-museum of great German poet Heinrich Heine
-Taste the Dusseldorf dark beer "Altbier"
-walk in December to the World Cup stage in cross-country skiing
– see or take part in a Düsseldorf carnival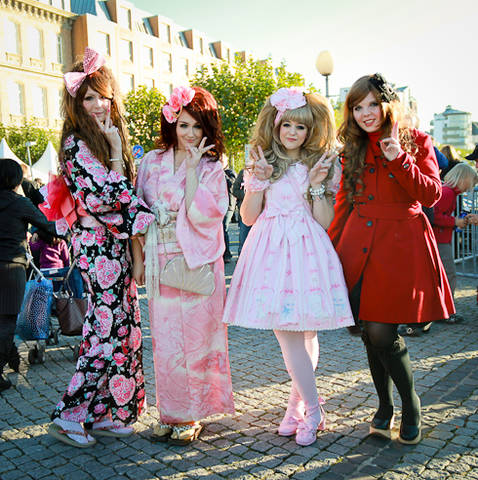 – go to the Japan Day with its colorful performances and shows.
-Try your hand at the somersaulting competition, a national festival in the city.
-ride the SkyTrain, a cable car at the airport
– have dinner at the coolest 2-Michelin-star restaurant in town – "In Schiffchen" or dine at the most unusual restaurant and bar in town – "Monkey's West"
-take a trip to Solingen, famous for the "City of Blades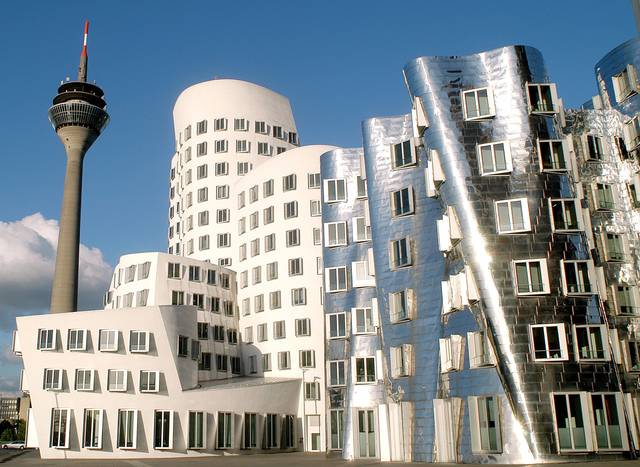 -to see the city's most "drunken houses," the Neuer Zollhof
-hang out all night at the trendiest club "The Attic Kö eins"
-spend all your money during sales on Königsallee and Lorettostrasse
-Have a trip to the Japanese Quarter, the largest Japanese community in Europe.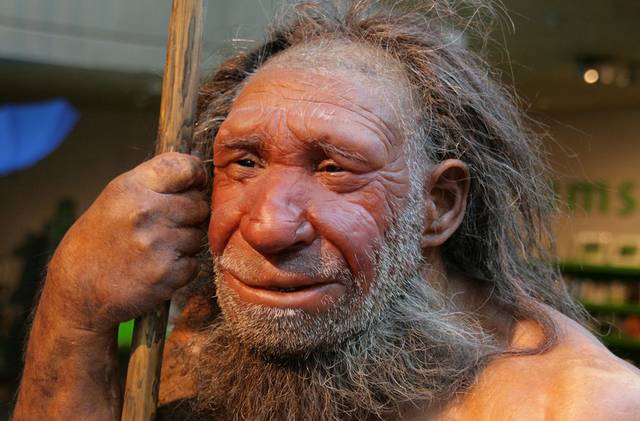 -walk to the terribly interesting Neanderthal Museum
-Dusseldorf Jazz Rally
-The Dusseldorf Jazz Rally -Taste traditional Dusseldorf cuisine such as Rhenish pickled meat and Rhenish clams
To cut a long story short, there really are a lot of excuses! So, don't lose the opportunity to visit this wonderful, lively, interesting city!

Ella Sheikhova
Fashionable, elegant and refined Dusseldorf is often called a little Paris, and even Napoleon himself was always delighted with it.
The city's historic journey began in the distant 12th century, when a quiet fishing village appeared at the mouth of the river Dusseldorf. That's where the city's name Dusseldorf came from, which translates to – a village on the Dussel. Of course, today it is not a small village, but a mighty, very developed city, which has gained fame throughout the world. It is the administrative center of North Rhine-Westphalia, as well as the location of major banks and financial companies in Germany.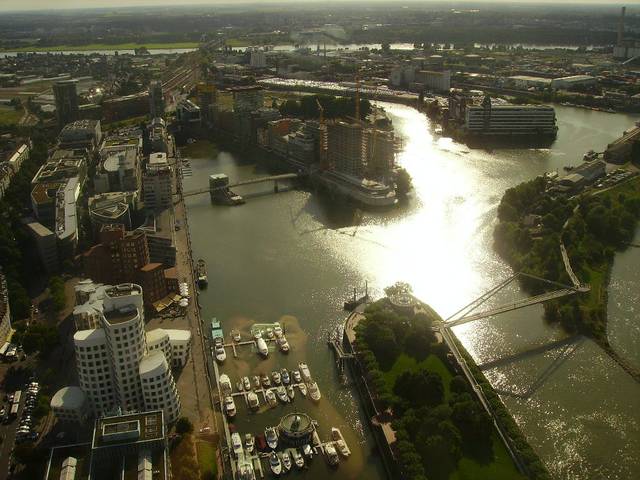 Why is the city called the most elegant in the country? Yes because it is here that unique fashion weeks take place, inviting many of the world's designers. But the city also attracts tourists with its cultural development, as it hosts amazing exhibitions and theater premieres, and the city areas are full of galleries and museums, as well as amazing architectural works.
Many tourists prefer to visit Dusseldorf in spring and summer, as the city's climate is moderately continental, and in summer the temperature is always quite optimal, with no occasional spikes. This time is also characterized by an abundance of greenery, which makes walking around the sights and surroundings even more pleasant and fascinating, because the nature of the city is simply beautiful. Take for example the picturesque banks of the river Dussel, flowing into the majestic Rhine. Here just a sea of greenery, colors and flowers, especially in the warmer months.
In Dusseldorf there are a lot of squares, parks and city gardens, which help escape the heat from the tourists and citizens. The most popular is considered the North Park, which features beautiful fountains and original sculptures, as well as luxurious Japanese Garden and the Rhine Park. The Ostpark, which is famous for its unique collection of rhododendrons, is also not to be missed. Not only in the outskirts of the city, but also in numerous parks you can find red squirrels, which are always fed by tourists.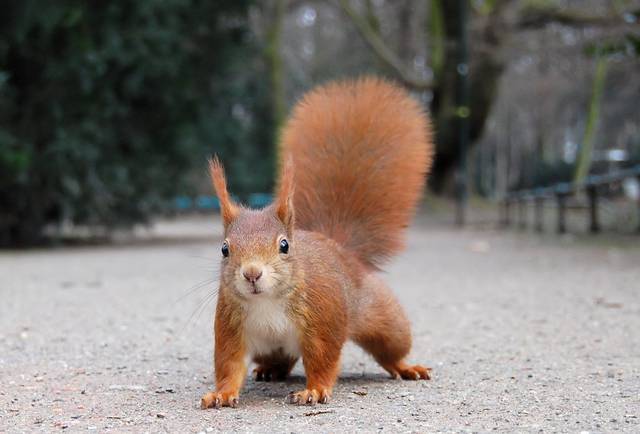 The city is very rich in its historical sights, which are of great importance in Europe, not only in Germany. In the historic city center called Altstadt, there are many interesting, from a tourist point of view, buildings. For example, you can start your walk from the beautiful Burgplatz square, surrounded by the old town hall in the Gothic style and a huge number of old bars, breweries and snack bars that form a bar, which are located one after the other in 260 beer bars.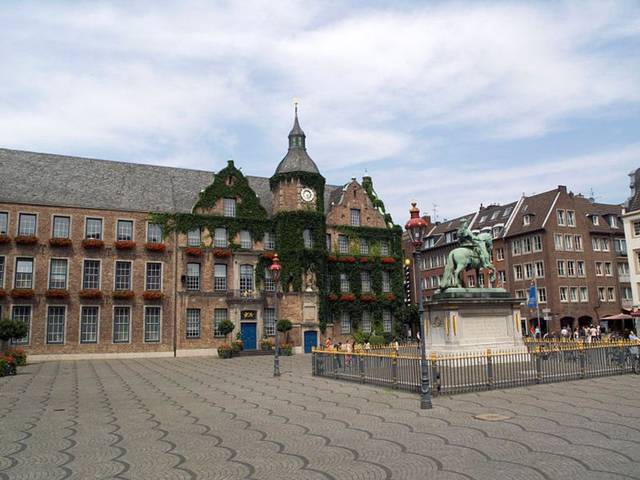 Here are also the symbols of the city – the Church of St. Lambertus and the Castle Tower, built in the 13th century. Adjacent to the old town is the beautiful Hofgarten, which captures the imagination of its fountains and statues with fanciful shapes.
Tourists will be interested in the Benrath Palace, which creates a superb palace and park composition.
Many tourists boldly call Düsseldorf a museum city. For example, in the Museum of Modern Art, there are paintings of the most famous artists of the 20th century, represented by Picasso, Matisse, Dali, Kandinsky and others. But you can get acquainted with the intricacies of cinematography at the Museum of Cinematography, which reveals some of the secrets of film success. The Museum of Ceramics offers an introduction to this craft, which dates back about eight millennia.
The gastronomic features of the city are also somewhat original, as the favorite dishes of the locals are: pork shank, roast beef, veprovo knee, blood sausage Flonz and pea soup. Of course, this can be found in every brewery in Düsseldorf, as all dishes are not without a mug of beer.
For example, the famous dish Halve Hahn, perfectly combined with Altbier beer and a rye bun, but this is for those who like onions, because fresh onions are necessarily served with a slice of cheese and a bun.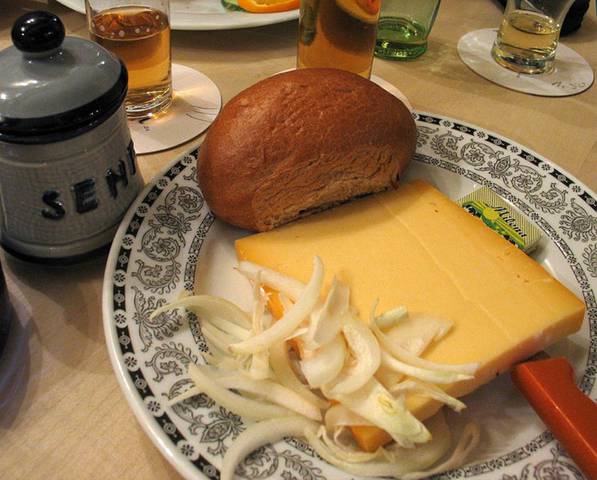 There are also a large number of brewery restaurants in the city, which are very popular with tourist flows. For example: Zum Schlussel, Im Fuchschen, Zum Schiffchen and others. In the old restaurant Zum Schiffchen, which is about four hundred years old, you can enjoy fine smoked salmon with baguette or mushroom soup with red wine, and the restaurant focuses on French and German cuisine.
There are about two hundred hotels in Dusseldorf, so I will only say approximate cost of accommodation in some of them. The minimum cost is 30-50 euros, the maximum is 250 euros or more.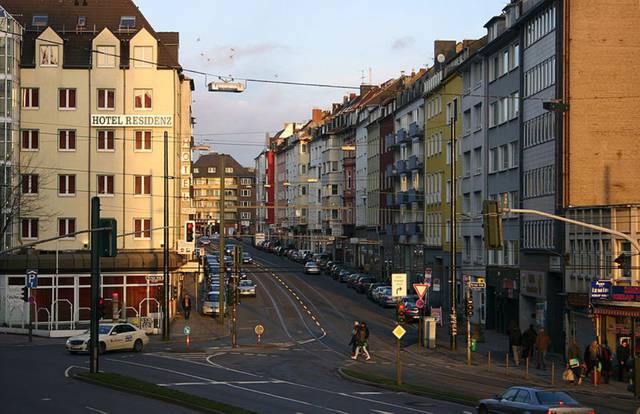 The most exciting adventure, for families with children, will visit the largest water park in the country, as well as visiting amusement parks, which have a variety of attractions.
As I said, high fashion weeks just gather a lot of tourists, but not less than other festivals and city celebrations. Dusseldorf Carnival is considered the most fun and noisy event of the year, which takes place on November 11 every year, at 11:11 am. Street parades and processions continue in general, throughout the week.
The Rhine fair, lasting nine days, is also very remarkable. During the fair, namely by the banks of the river, tents and all sorts of attractions are set up in the city, to entertain citizens and tourists.
Young people mostly have fun in the nightclubs of the city, or at discos. For example, popular with tourists, enjoys a club STAHLWERK, which often hosts concerts of celebrities and various themed presentations. Many tourists prefer to spend their evenings in bars, getting acquainted closer with the peculiarities of local color.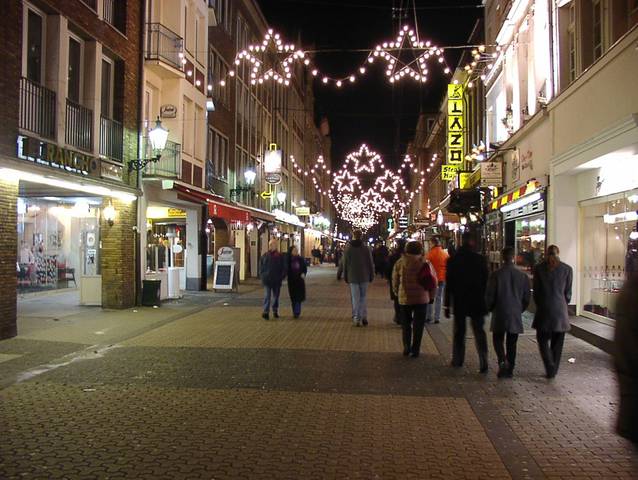 As for safety in the city, then tourists alone have nothing to worry about. Dusseldorf has a pretty high level of security, although basic rules should not be forgotten: keep an eye on your valuables, don't stay out too late in remote parts of the city, try to always carry your passport and preferably a photocopy of it and an insurance policy, because the police always stop tourists to present identification documents.