Getting to know Saxony: what to visit in and around Dresden
Many consider Dresden a destination for a "weekend tour" and limit themselves to a visit to a few of the most famous galleries. We have found out what it is worthwhile to stay in Dresden for and have put together an itinerary for a city-break in Saxony.
A quick reminder, we have an excellent new app for iOS available on the App Store.
Download, try it out, and leave your feedback!
Dresden
It's worth setting aside 1-2 days to explore Dresden, depending on how many museums you decide to visit. Here's what's worth including in the must-see program:
Zwinger .
An architectural complex built between 1710 and 1728 by order of the Elector of Saxony Augustus the Strong. Fountains and sculptures adorn the inner courtyard, where you can enter for free, and the buildings of the complex include:
Old Masters Gallery, featuring works by sixteenth- and eighteenth-century European artists. The most famous exhibit is Raphael's Sistine Madonna;
Porcelain collection;
Physics and Mathematics Salon – a collection of antique clocks and scientific instruments.
Address: Theaterplatz 1.
Opening hours: The grounds are open from 6 a.m. to 8 p.m. (10 a.m. to 6 p.m.); the museums are open from 10 a.m. to 6 p.m. (Monday is a weekend).
Cost: The Zwinger Ticket, which allows you to visit all exhibitions, costs €10. Under 17 years old free admission.
Albertinum
The former Arsenal building which, after reconstruction, houses the Sculpture Collection and the Gallery of the New Masters. The latter displays works of art from the 19th and 20th centuries: works by Monet, Chagall, Degas, Richter and other famous artists.
Address: Tzschirnerplatz 2.
Opening hours: from 10:00 to 18:00 (Monday off).
Cost: €10, ticket gives the right to visit both museums. Admission for visitors under 17 years old is free.
Residence Palace
Renaissance residence palace, which was the residence of the rulers of Saxony from 1485 to 1918. During the Second World War it was completely destroyed and subsequently suffered a long period of reconstruction. The Grünes Gewölbe ("Green Vaults") is the largest collection of jewels in Europe, divided into an old and a new part. Numerous halls house pieces of ivory, rock crystal, amber, precious metals and stones.
Other interesting rooms in the museum:
Kupferstich-Kabinett – a collection of prints, drawings and photographs including about half a million works by Dürer, Rembrandt, Picasso, Michelangelo, Toulouse-Lautrec and other famous artists;
Münzkabinett – a collection of ancient coins and orders;
Türckische Cammer – one of the largest collections of Ottoman art outside of Turkey, including weapons, clothing, carpets and even a huge tent;
Giant's Hall – A collection of ceremonial weapons, armor and historical costumes.
Address: Schlossplatz.
Opening hours: 10 a.m. – 6 p.m. (Tuesday – off).
Cost: single ticket to all exhibitions except for Historisches Grünes Gewölbe – €12, ticket to Historisches Grünes Gewölbe – €12. For visitors under 17 years old free admission.
Frauenkirche
The church, built by the Elector of Saxony Augustus the Strong in 1726-1743, was destroyed during the bombing of Dresden in 1945 and rebuilt virtually from scratch. The reconstructed stones from the walls of the original temple stand out as dark spots on a lighter background.
At the height of 67 meters an observation deck is equipped with a panoramic view of Dresden and its surroundings. The first 24 meters can be reached with an elevator, but after that you have to climb a narrow staircase.
Address: Georg-Treu-Platz 3.
Opening hours: The church is open from 10 a.m. to 12 noon and from 1 to 6 p.m. on weekdays; can be changed at the weekend to suit different events. The Dome is available from 10:00 (12:30) to 16:00 (18:00), depending on the season and day of the week.
Cost: admission to the temple is free, you can climb the dome for €8.
Hofkirche
The largest church in the region. There is a tomb of the Wettin dynasty, the rulers of Saxony, where 49 people are buried. Also in the church, in a copper capsule, is the heart of Augustus the Strong, who was buried in Krakow.
Address: Schloßstraße 24.
Opening hours: from 9:00 to 17:00 on Monday to Thursday, from 13:00 to 17:00 on Friday, from 10:00 to 17:00 on Saturday, from 12:00 to 16:00 on Sunday.
Cost: free.
Semper Opera House.
One of the oldest and most famous opera houses in Germany. Among the best in Europe in terms of technical equipment and acoustics.
Opened in 1841, here for the first time the public hears many works of Weber, Strauss, and Wagner. There are daily guided tours of the theater building, including tours in English, and buying tickets online will save you from having to wait in line.
Address: Theaterplatz 2.
Opening hours: English guided tours are held once a day, the schedule can be found on the website of the theater.
Price: €11.
"Saxon Switzerland.
National park on the Czech-German border, 30 kilometers from Dresden. You can get here by car or by public transport: by train to Pirna, Obervogelgesang, Stadt Wehlen, Kurort Rathen, Königstein or Bad Schandau station, or by boat on the Elbe.
The area of the park is 368 km². The most famous sights are:
Bastai rock massif and bridge (coordinates: 50.9665139, 14.0657333). The bridge, originally built in 1824, was wooden, in 1851 it was replaced by a sandstone structure, preserved to this day. The bridge offers a view of the Elbe valley, Königstein Castle and Rathen Spa;
The ruins of Felsenburg Neurathen fortress. There are fewer tourists here than on the bridge, you will have the opportunity to take beautiful pictures from the observation deck. Entrance fee of about € 2;
Königstein Fortress. First mentioned in 1241. It was originally used to protect the borders, later a prison worked here, and then a shelter for the rulers of Saxony. The ticket costs €6-10, for children under 6 years old admission is free. The fortress is open daily from 9:00 to 17:00 (18:00);
Lichtenhein Waterfall. In 1830 an enterprising local man built a dam on the river and opened it for money to show tourists the stream of water falling from the rocks. It is now one of the main attractions in Saxony and can be reached by the ancient Kirnitzschtalbahn streetcar from Bad Schandau.
In the warm season in Saxon Switzerland is worth visiting for at least 2 days. There are plenty of opportunities for those who are used to recreation: hiking and biking trails, rock climbing, walking on the Elbe, horseback riding. In the area there are many campsites, hostels, hotels and pensions for all tastes and wallets.
Opening hours: every day around the clock.
Entrance to the park is free, for some attractions you need to buy a ticket.
Moritzburg Castle
Moritzburg is a hunting castle of the Saxon Electors of Wettin and was built in 1542-1546. It stands on an artificial embankment and is surrounded on all sides by water.
The building is perfectly preserved inside and outside. Now, in it opened a museum, where the products of Meissen, Chinese and Japanese porcelain, hunting trophies, leather tapestries, baroque furniture by German and French masters. One of the most interesting rooms of the castle is Federzimmer, a room decorated with elements of a canopy, the creation of which took several million birds' feathers.
Some scenes of the movie "Three Nuts for Cinderella" were filmed in the castle.
Address: Schloßallee, Moritzburg (15 kilometers from Dresden). You can get here:
by car (coordinates: 51.1675, 13.679444);
By bus no. 326 from the station Dresden Neustadt;
Opening hours: 10:00-18:00, for temporary exhibitions may vary.
Cost: €6.5-8. Admission to temporary exhibitions is extra costly.
Görlitz
The easternmost city in Germany, located on the border with Poland. From Dresden you can get here in an hour by car or by train in an hour and a half.
After World War II the city was divided, its eastern part was given to Poland and is now called Zgorzelec. The border runs along the river Nisa, over which there is a pedestrian bridge connecting the two countries.
The most interesting sights:
Old Town – more than 4,000 buildings, which are protected by the state as historical monuments;
The trading house (An der Frauenkirche 5-7), built in 1913. It still has stores;
Kaisertrütz Tower, built in 1490 for the defense of the city. Nowadays there is a gallery with works of German masters of the XVIII-XX centuries and an exhibition devoted to the history of Görlitz;
Church of the Holy Trinity (Obermarkt), built by Franciscans in 1234;
Town Hall (Obermarkt 34) – a complex of buildings of different eras and styles. The oldest part dates back to 1378, to it until the XX century additions were added.
Families with children will be interested in visiting the zoo (Zittauer Str. 43) and the toy museum (Rothenburger Str. 7).
Görlitz is not only loved by travellers, but by movie makers too: episodes of movies like Around the World in 80 Days, The Grand Budapest Hotel and Inglourious Basterds were filmed here.
Meissen
You can get here from Dresden by car or train in 35-45 minutes. It is known primarily for the fact that here in 1710 created the Meissen porcelain – the first in Europe. During a walk through the city, take a tour of the Meissen Cathedral, the town hall, and the churches of Santa Harp and Our Lady. Below you'll find information about two of the main attractions that most tourists come here for.
Porcelain Manufactory Museum
The exhibition occupies 2 floors and introduces visitors to the history of Meissen porcelain. Here you can find old figurines, cups and plates, hand-decorated vases.
The most interesting part of the tour – demonstration of the production process of porcelain products: from molding to painting. At the museum operates a special store, where you can buy a fairly expensive products of the manufactory, and a cozy cafe, where tea and coffee are served in the beautiful cups of Meissen porcelain.
Address: Talstraße 9.
Opening hours: from 9:00 (10:00) to 16:00 (18:00), depending on the season.
Cost: €6-10.
Schloss Albrechtsburg
The castle, perched on a hill above the Elbe, is considered the oldest in Germany. Despite its imposing size and large number of rooms, no one lived here for a long time. In 1710 Augustus the Strong commanded the opening of Europe's first porcelain factory in the castle, which caused considerable damage to its interior. In 1863, the production was moved, the castle was restored and later a museum was opened there.
The castle walls are decorated with frescoes of the XIX century, telling about the history of the Wetting family. Its halls contain a collection of sculptures from Saxon churches, the gem of which is the Madonna of Otzorf, created 850 years ago.
Where to go from Dresden: Top ideas for a day trip
The city of Dresden, located on the banks of the River Elbe, is deservedly one of the most beautiful cities in Germany. It is a true treasure trove of art and architecture, the sights of which can delight travelers for several days. However, the city is surrounded by fantastic locations, which are also worth paying attention. Where to go from Dresden? Here are a few options for day trips.
Bad Schandau
The cozy town of Bad Schandau is picturesquely located on the Elbe, surrounded by hills and dense forests. It can be reached by train in 30 minutes or by car in 1 hour from Dresden. Nature lovers can enjoy wonderful views and visit the natural arch of Kuhstal, and for those in need of a relaxing holiday, Bad Schandau offers modern and luxurious spa facilities.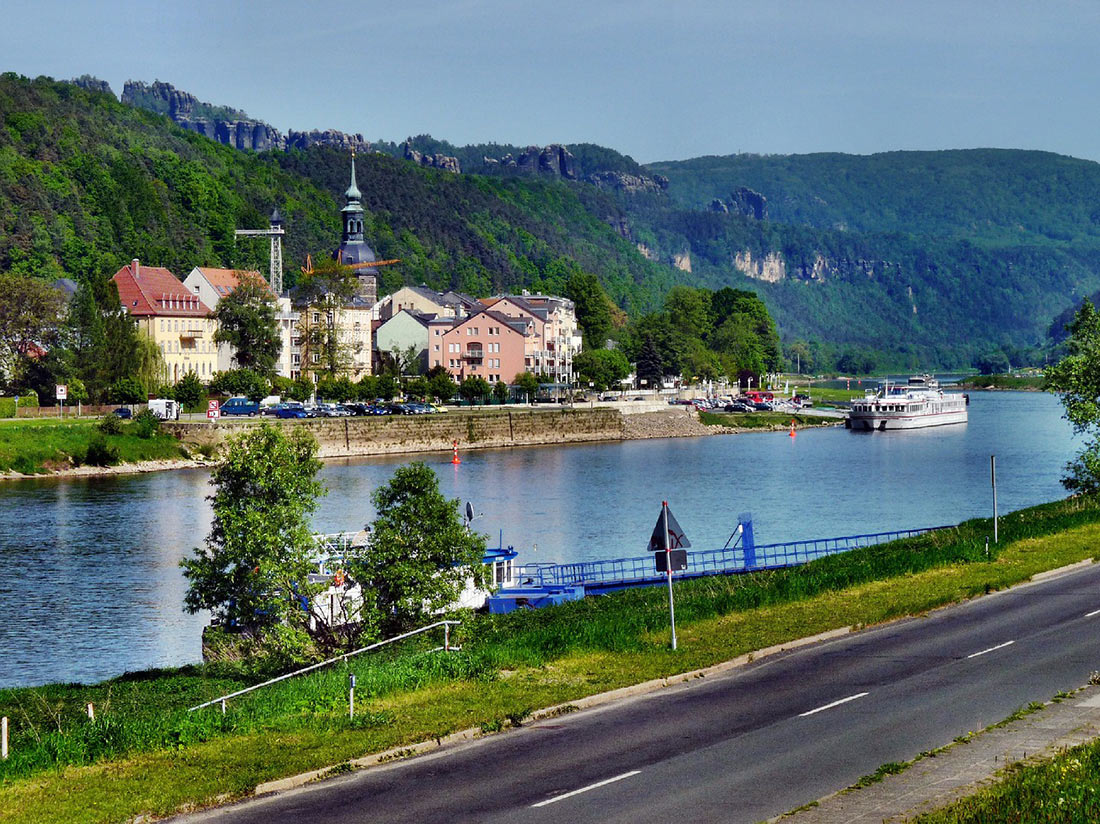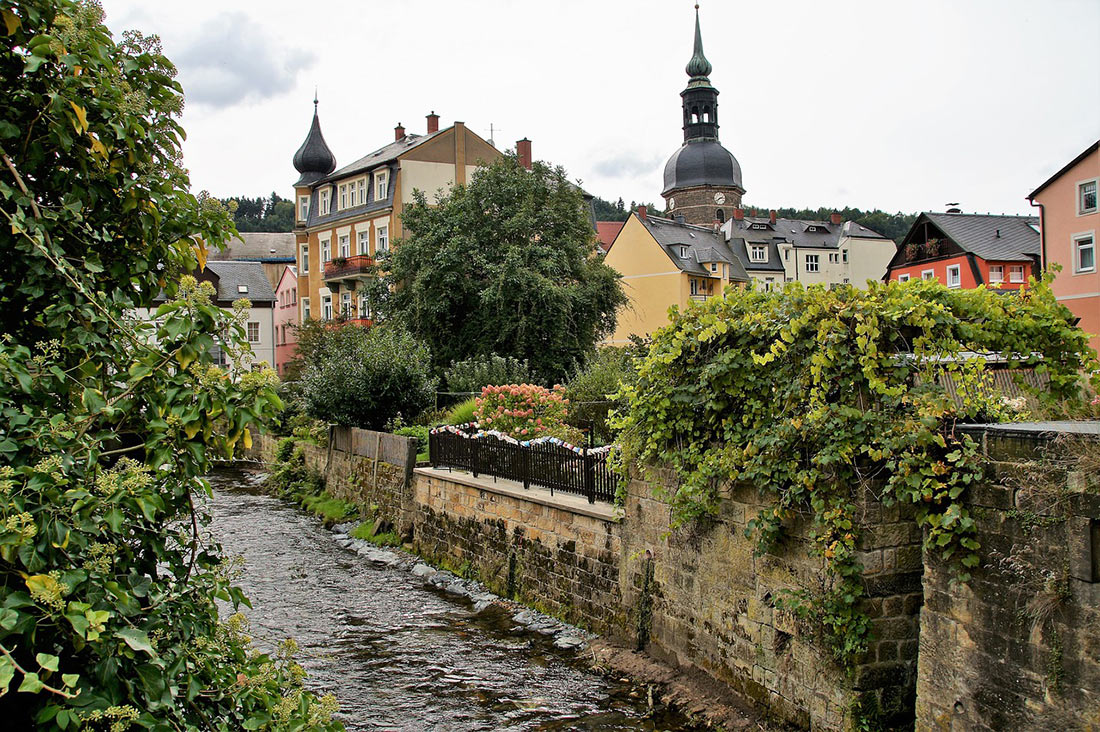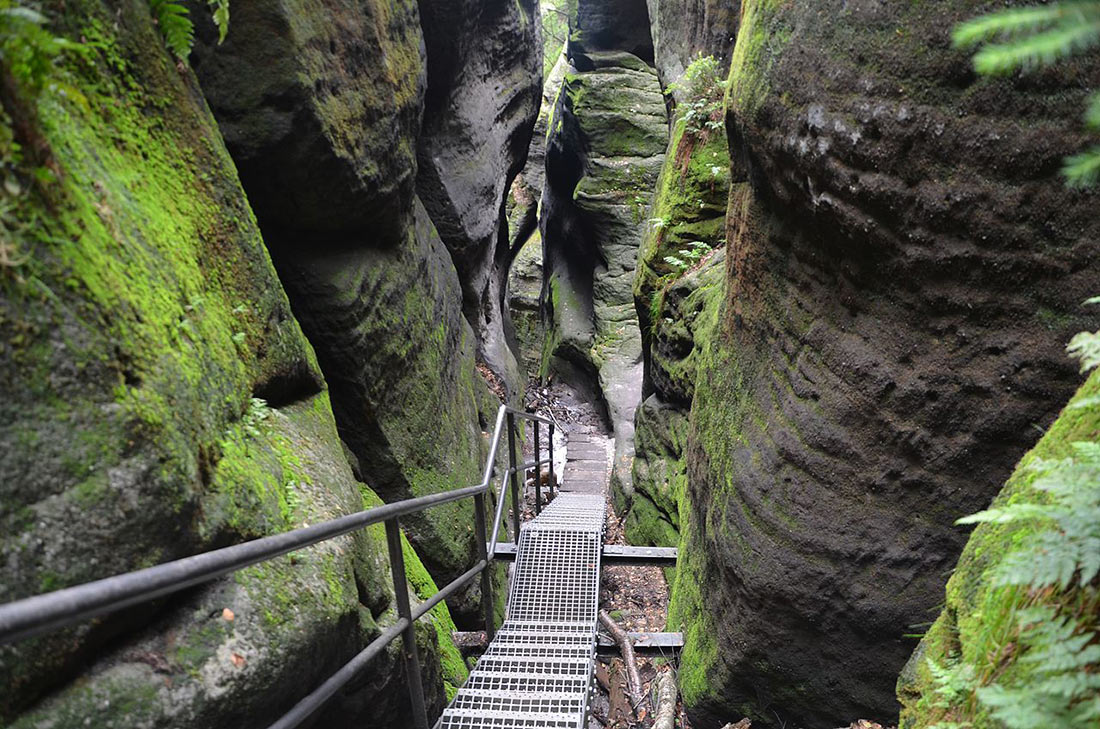 Where to go from Dresden: Wesenstein Castle
Hidden in a small town outside of Dresden is one of Germany's most charming castles, Wesenstein Castle. The building was built over several centuries, and new sections and wings were added at different times, with Baroque, Renaissance and Neo-Gothic influences seen in the architecture and decoration. The castle is surrounded by a stunning French garden.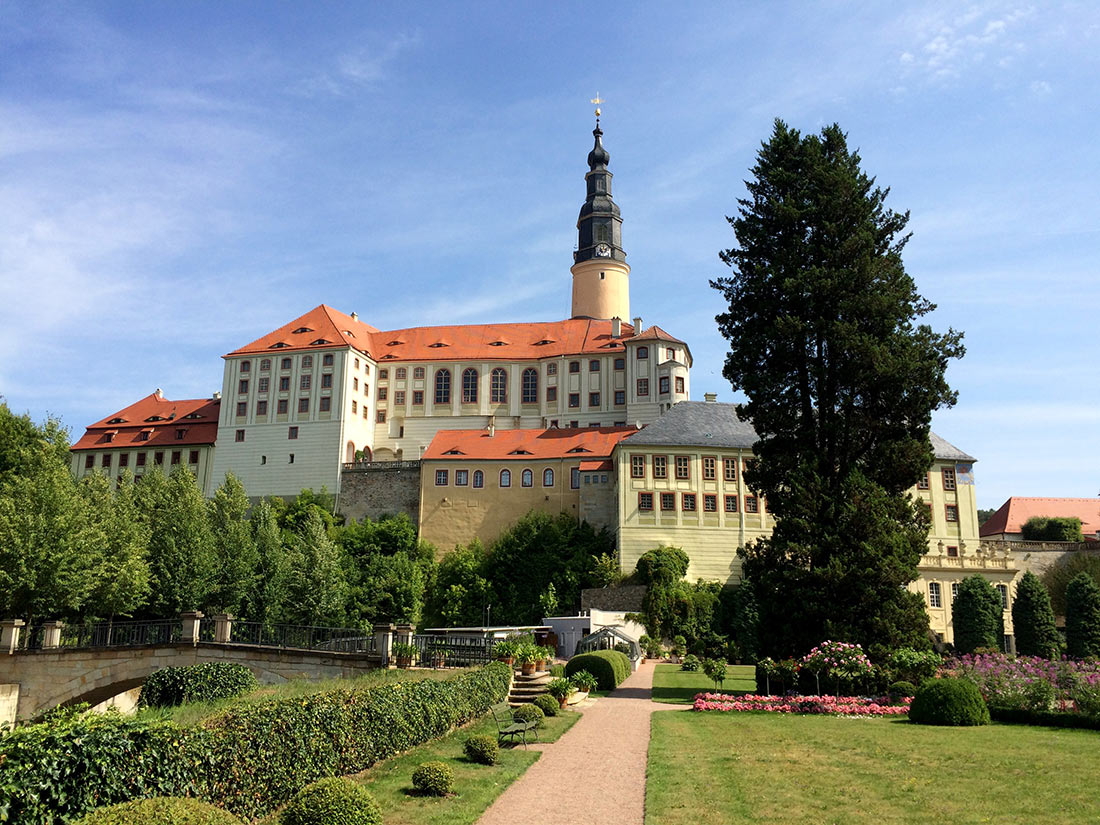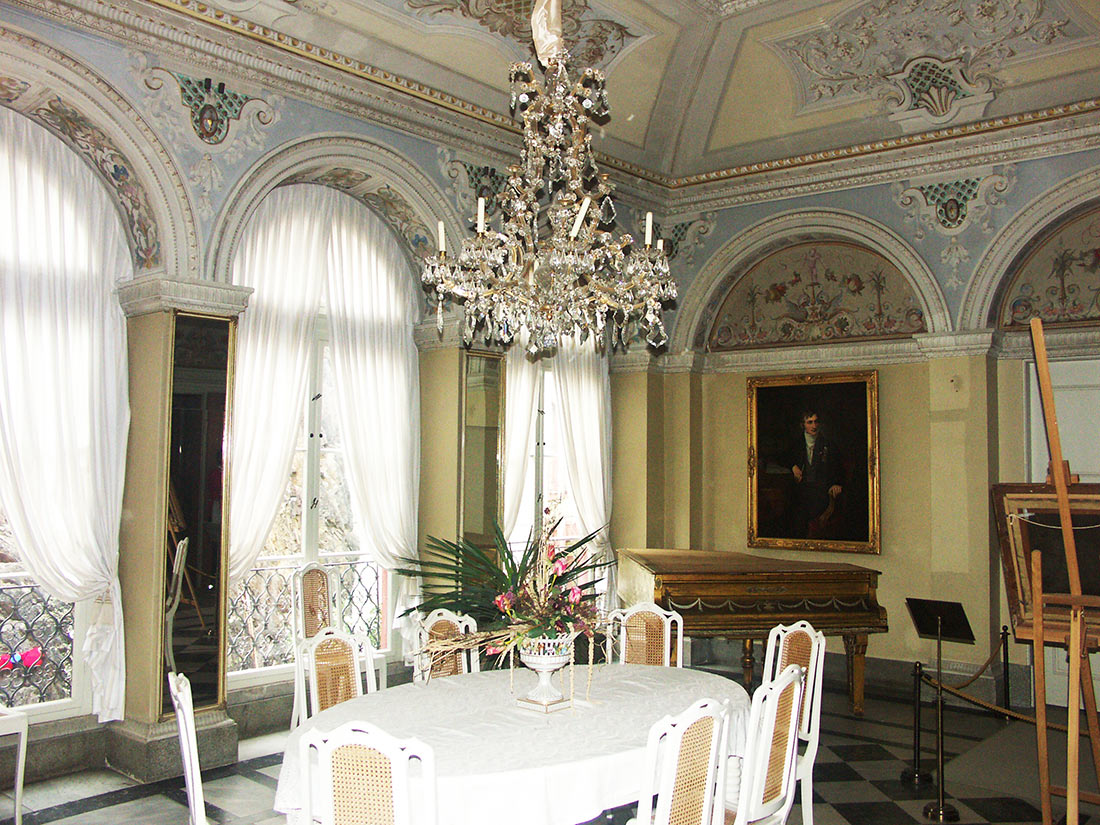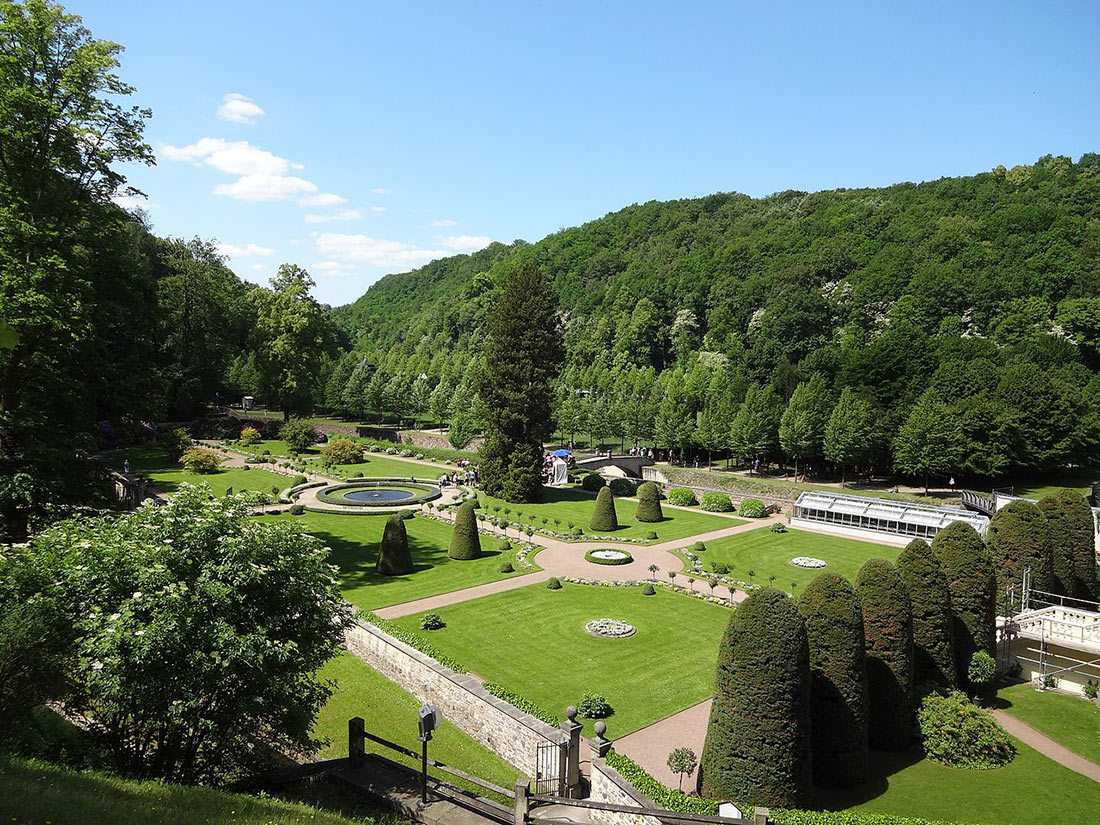 Bautzen
Located on the banks of the Spree River, Bautzen is 50 kilometers from Dresden and is a popular destination for day trips. This beautiful city has a lot of interesting architecture, including Ortenburg Castle, the Old Wasserkunst Tower and St. Peter's Cathedral. The Saurierpark Kleinwelka adventure park with its life-size dinosaurs, climbing slopes and slides, and rope town is a perennial favorite with children.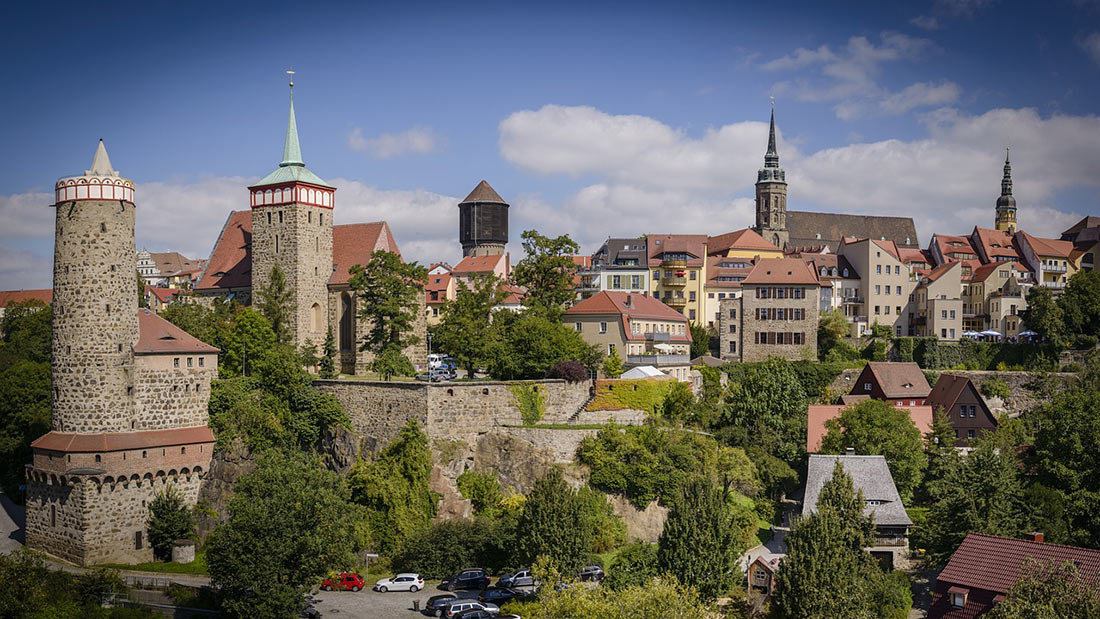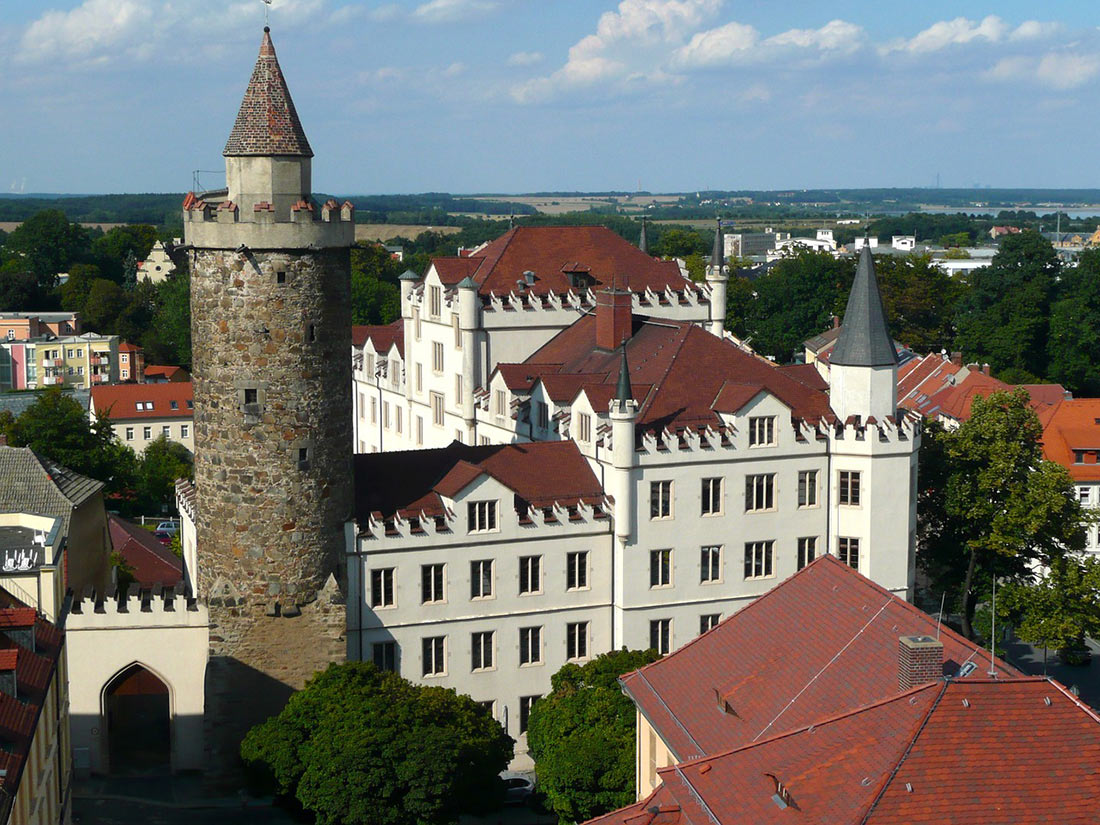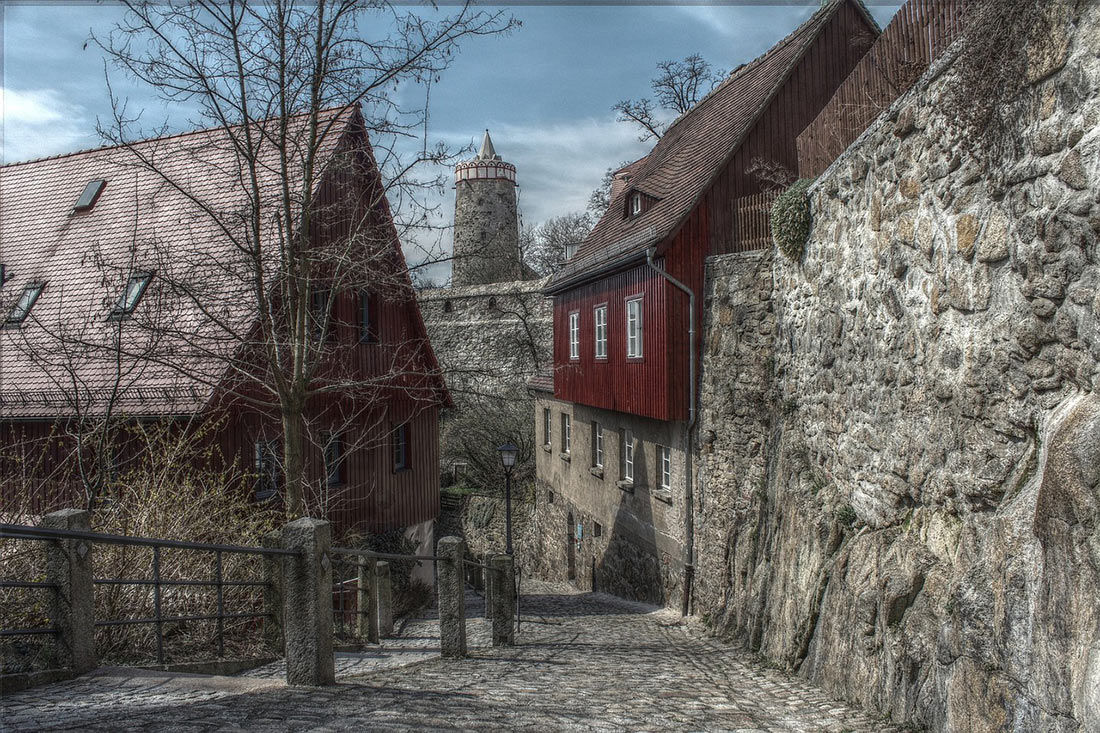 Where to go from Dresden: Moritzburg Castle
Less than half an hour from Dresden lies Moritzburg Castle. It is situated on an artificial island and is the former hunting lodge of the Saxon nobility. Today you can take a tour of the castle or explore its extensive gardens. For animal lovers, Moritzburg also has the famous Wildgehege Moritzburg Wildlife Park.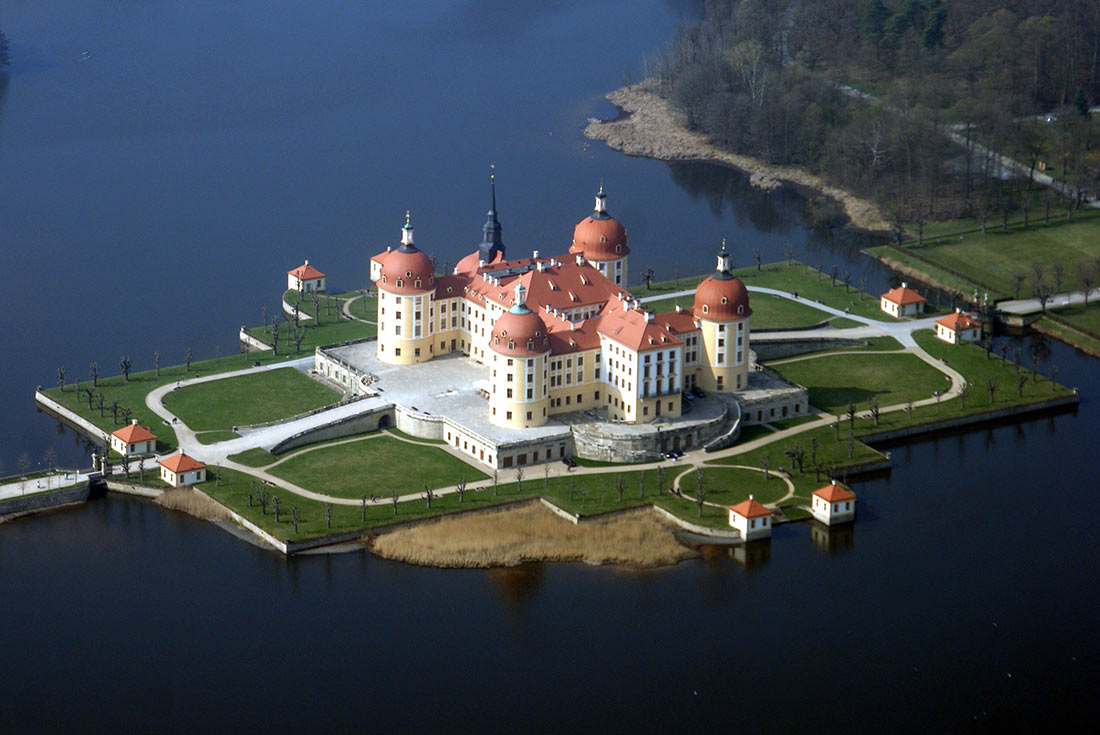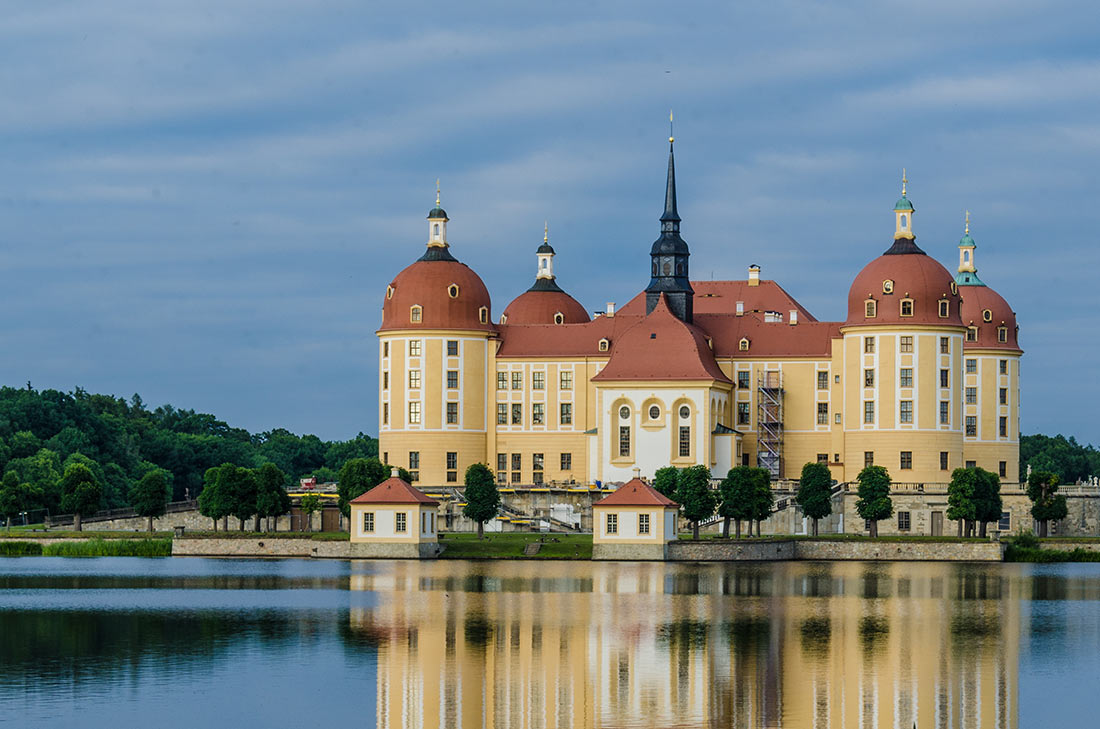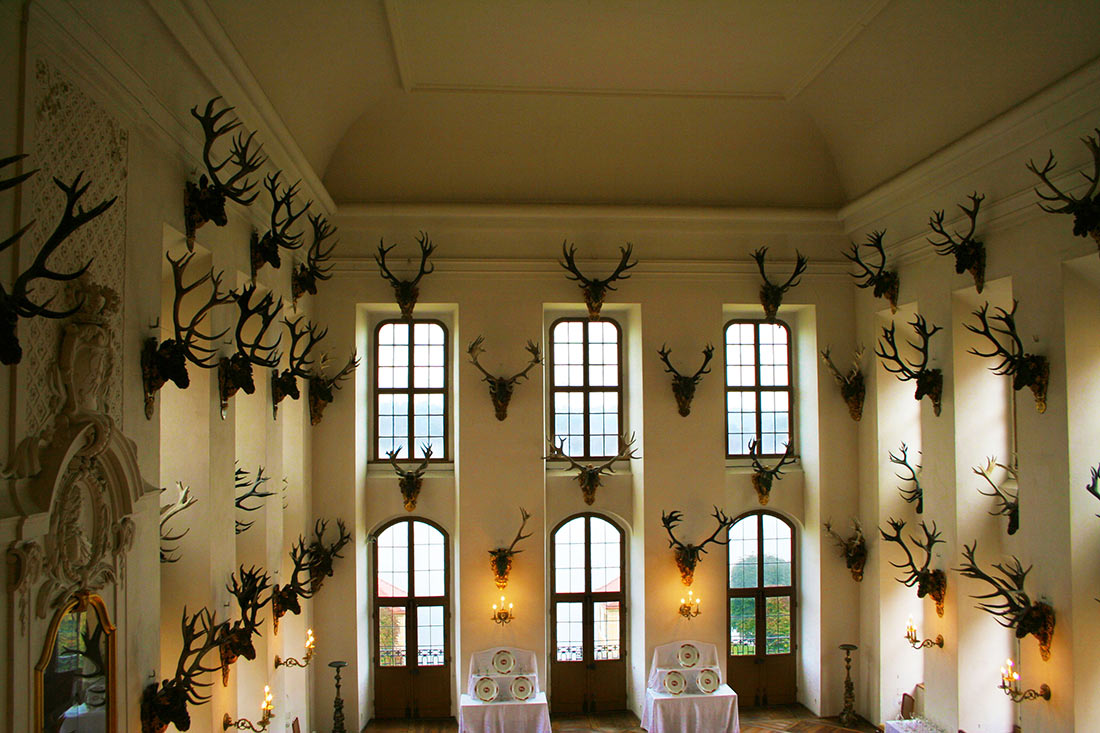 Stollpen Fortress
Be sure to visit the 800-year-old Stolpen Fortress, located less than 30 kilometers from Dresden. Visitors learn about the tragic story of Countess Kozel, who spent 49 years imprisoned here, not much different from the fairytale princess. Founded in the 12th century, the castle had grown into a mighty fortress by the middle of the 16th century and in the second half of the 17th century it was enlarged into a State fortress of Saxony.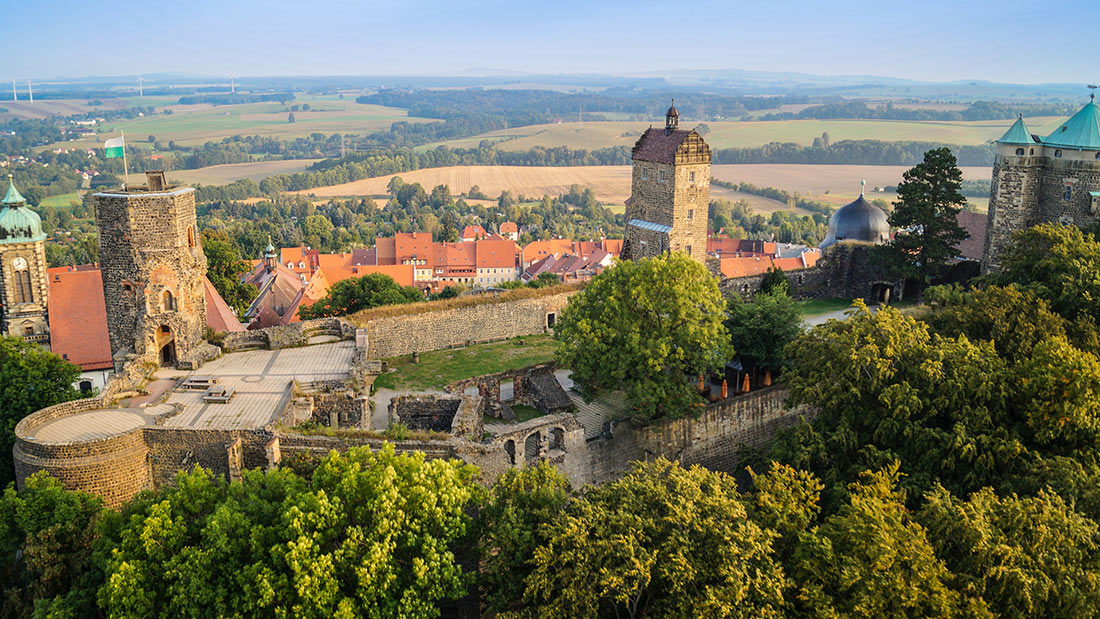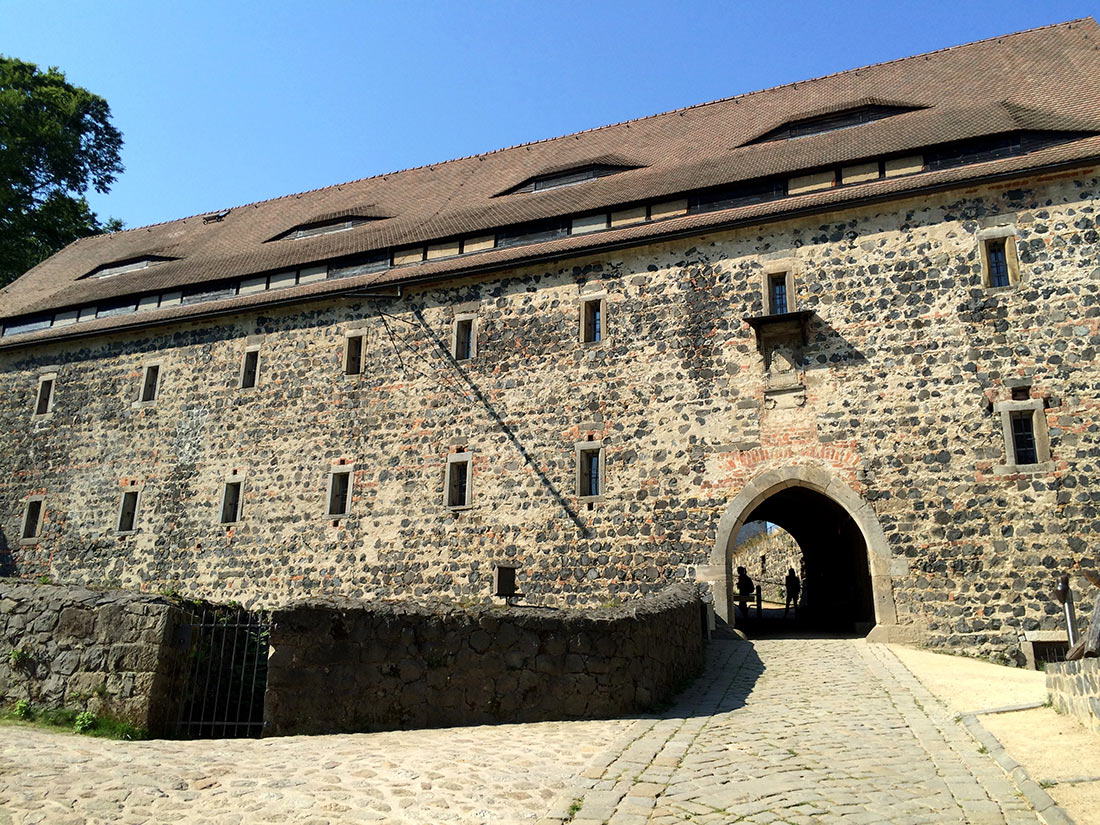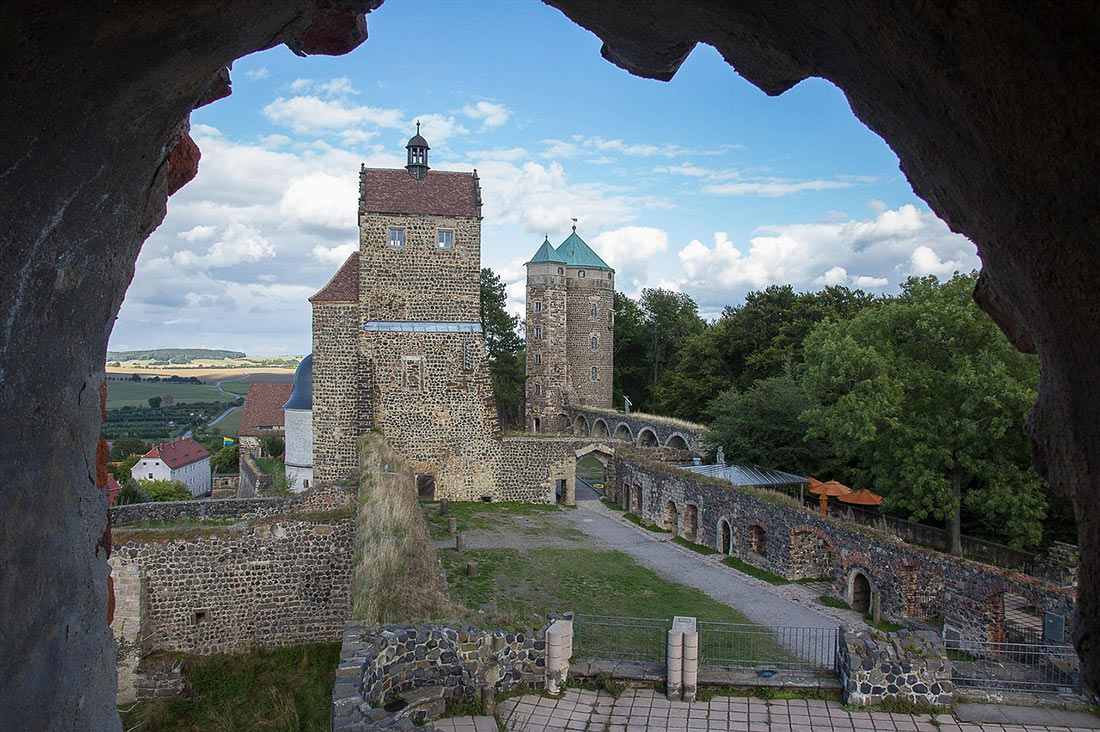 Where to go from Dresden: Adrspach-Teplice Rocks
Just a three-hour drive from Dresden is the Adrspach-Teplice Rock Park, which features some of the most unreal rock formations in the world, making it a favorite among tourists and rock climbers. There are also trails in the park for those who prefer an easy walk. The park is situated around a large, crystal blue lake, perfect for photo ops or relaxing by the cool, refreshing water.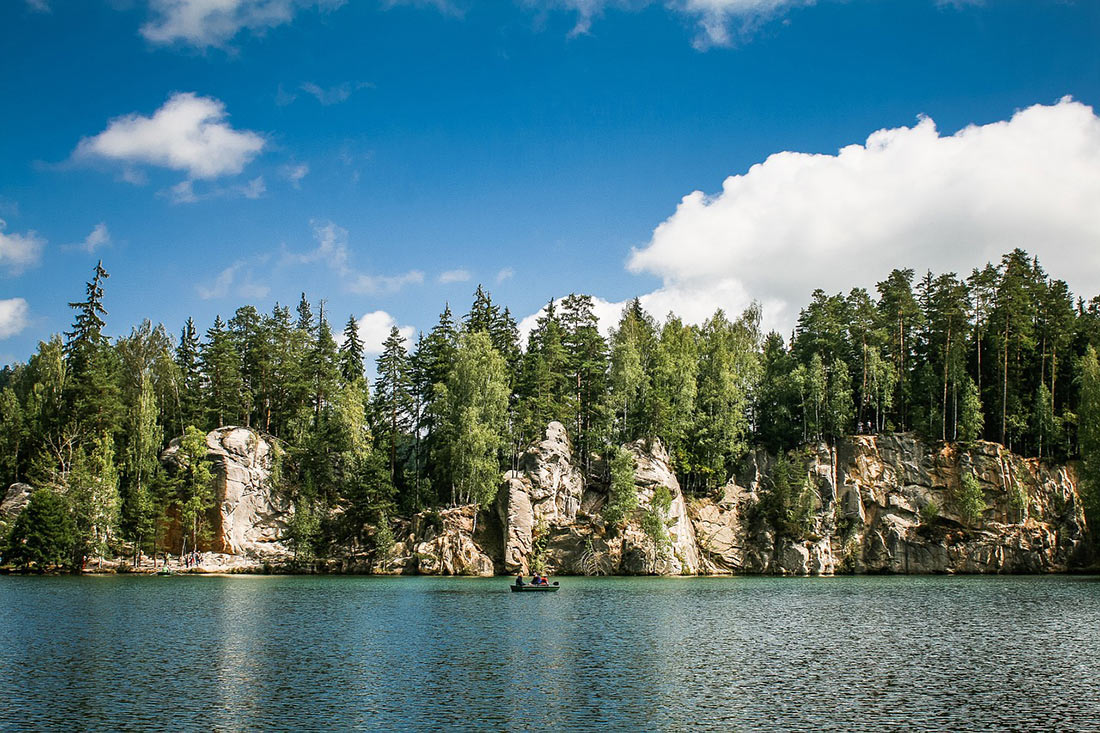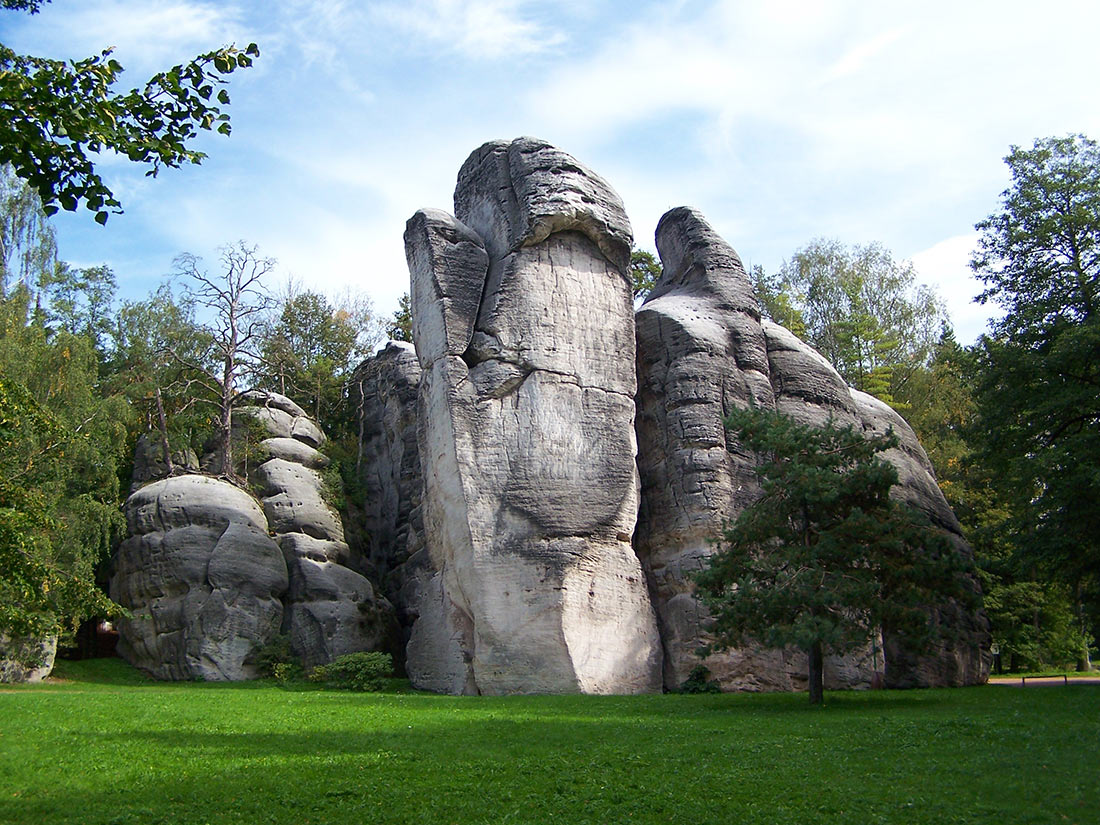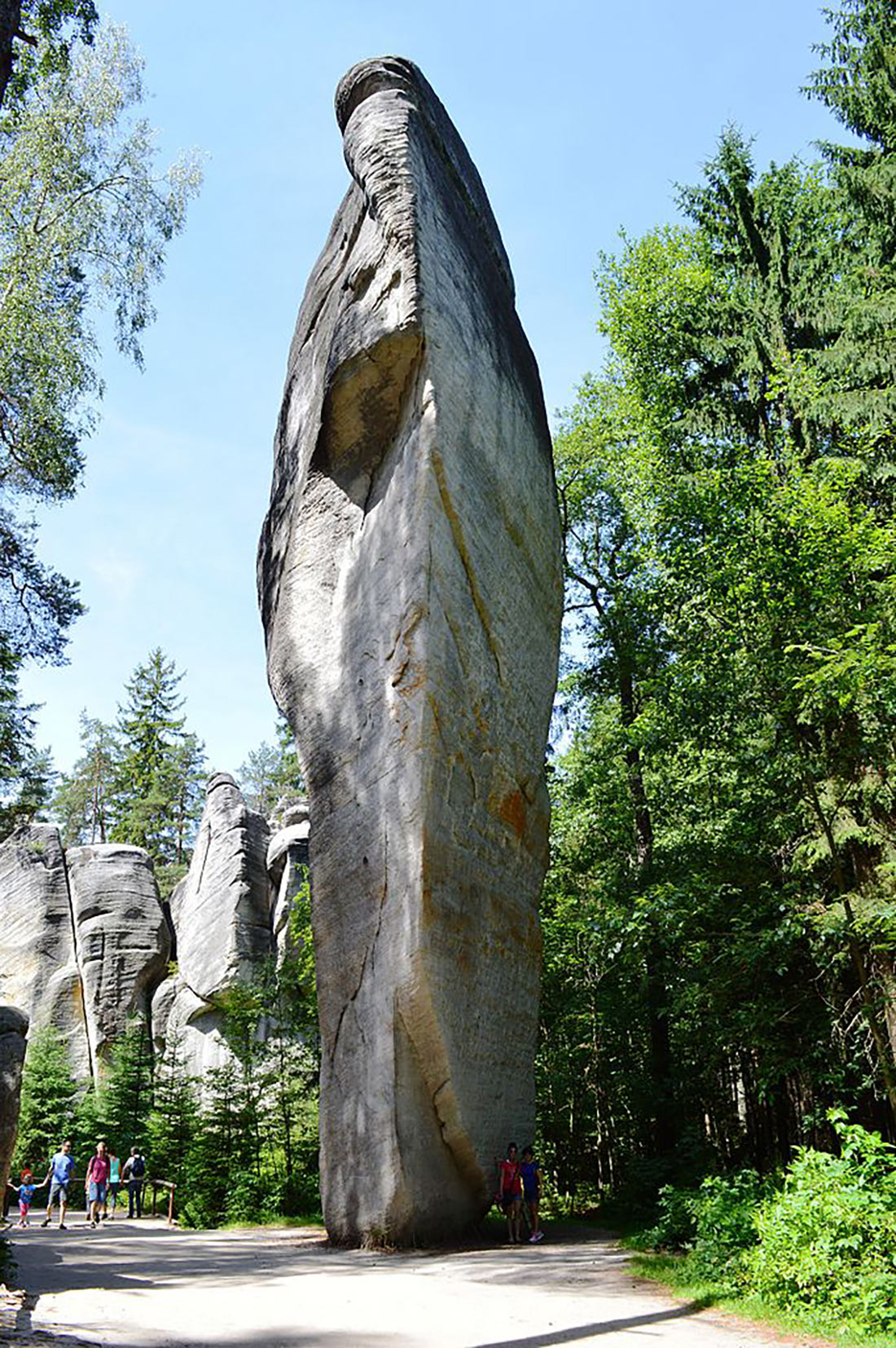 Görlitz
Görlitz, 110 km from Dresden, is a historic river town famous for its striking Gothic, Renaissance and Baroque architecture. Its best-known sights include the beautifully preserved Old Town, the Church of St. Peter and Paul, the Marienthal Monastery and the Fat Tower.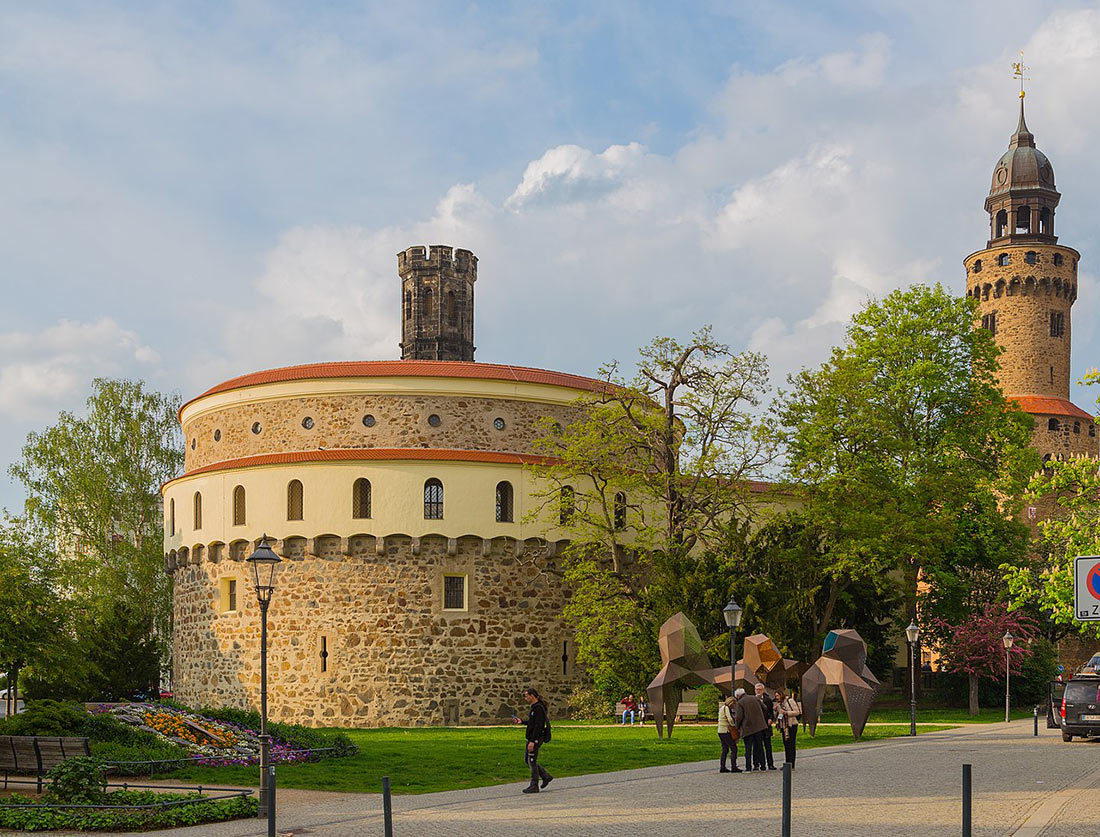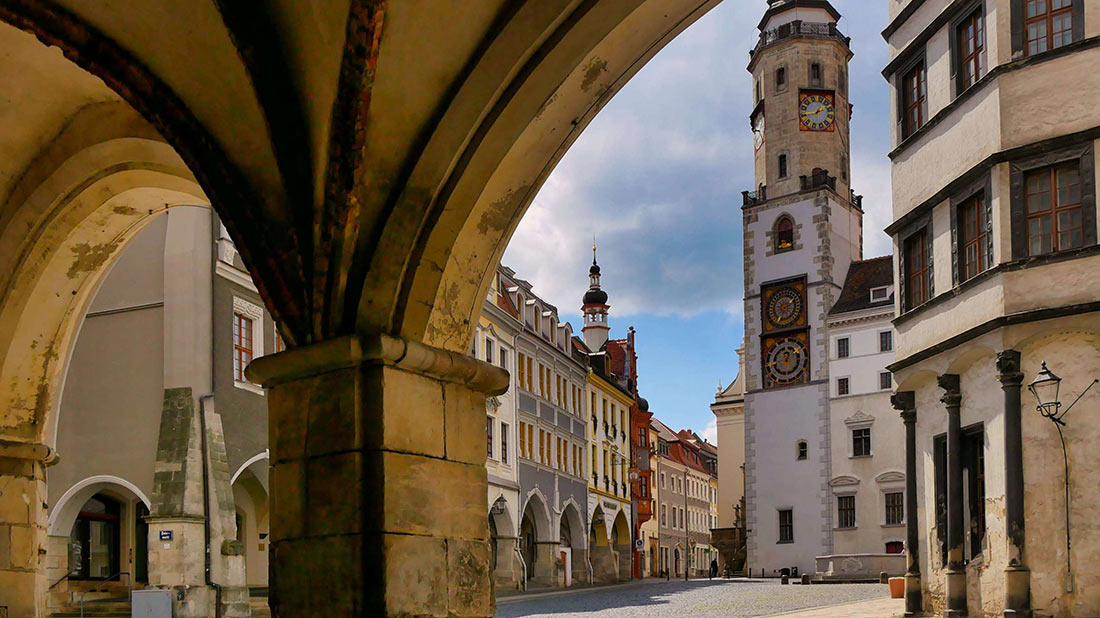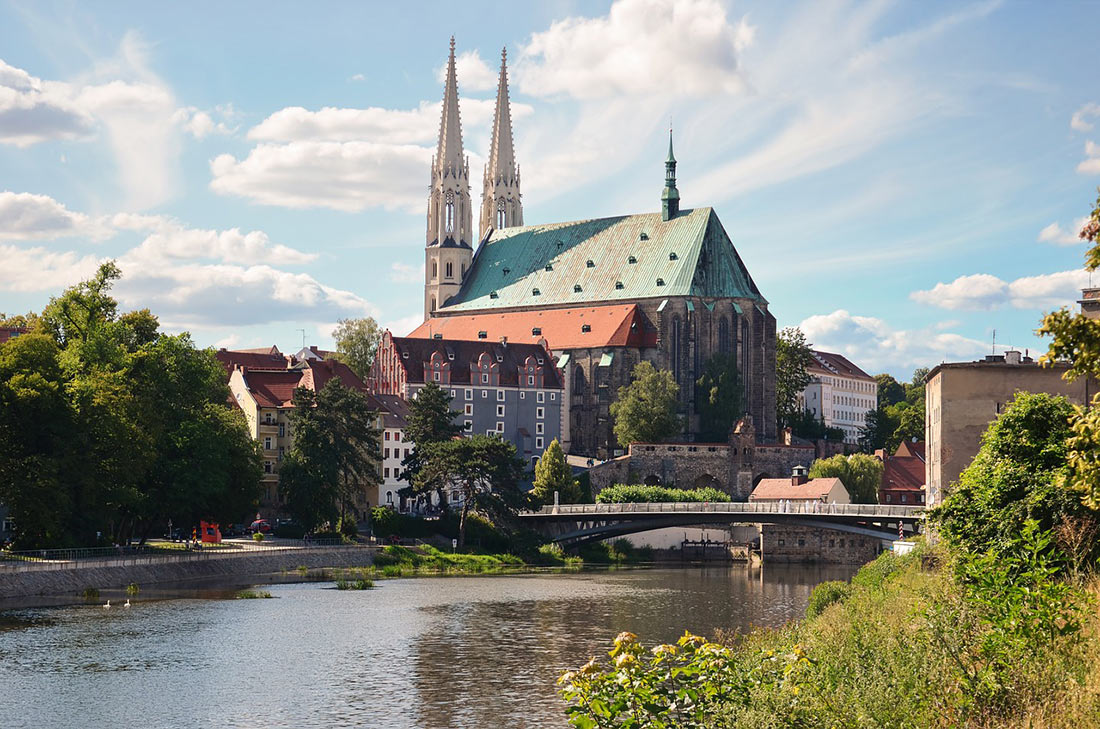 Where to go from Dresden: Bastai Bridge
The Bastai Bridge is probably the most famous attraction in the Saxon Switzerland National Park. And for good reason! This incredible structure was erected high above the Elbe River on top of a sandstone outcrop, offering stunning views of hilly forests and uneven rock formations. This part of the park will be crowded, but it is set up for day trips, with convenient parking and walking trails.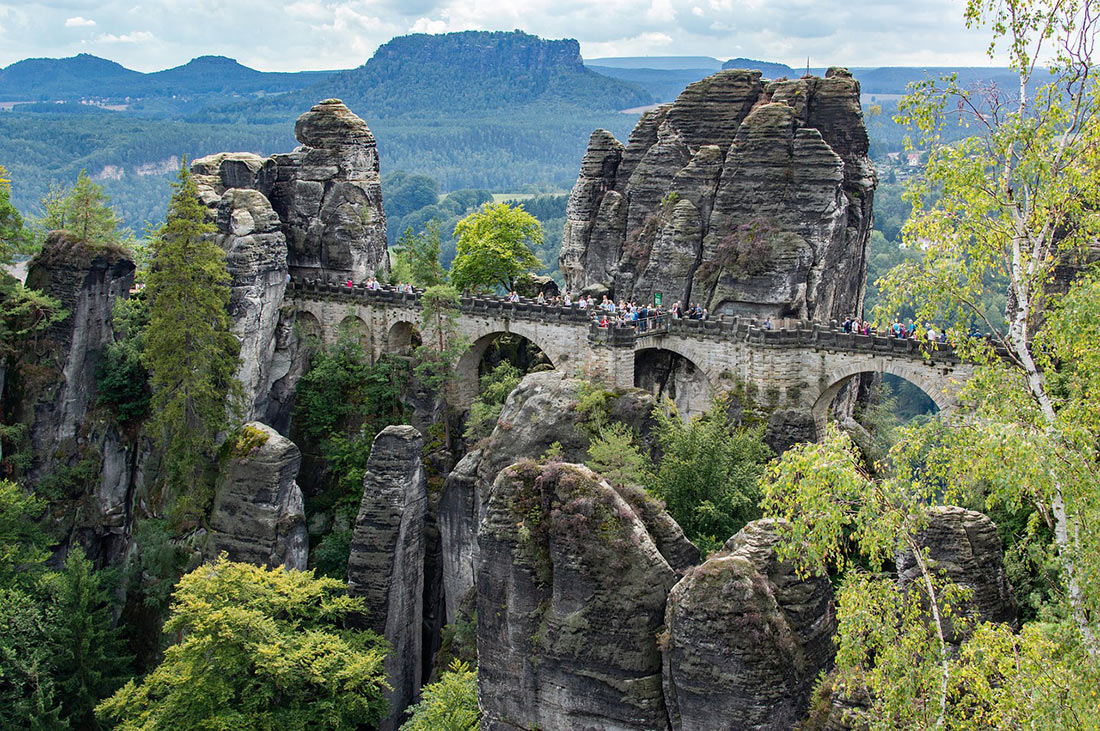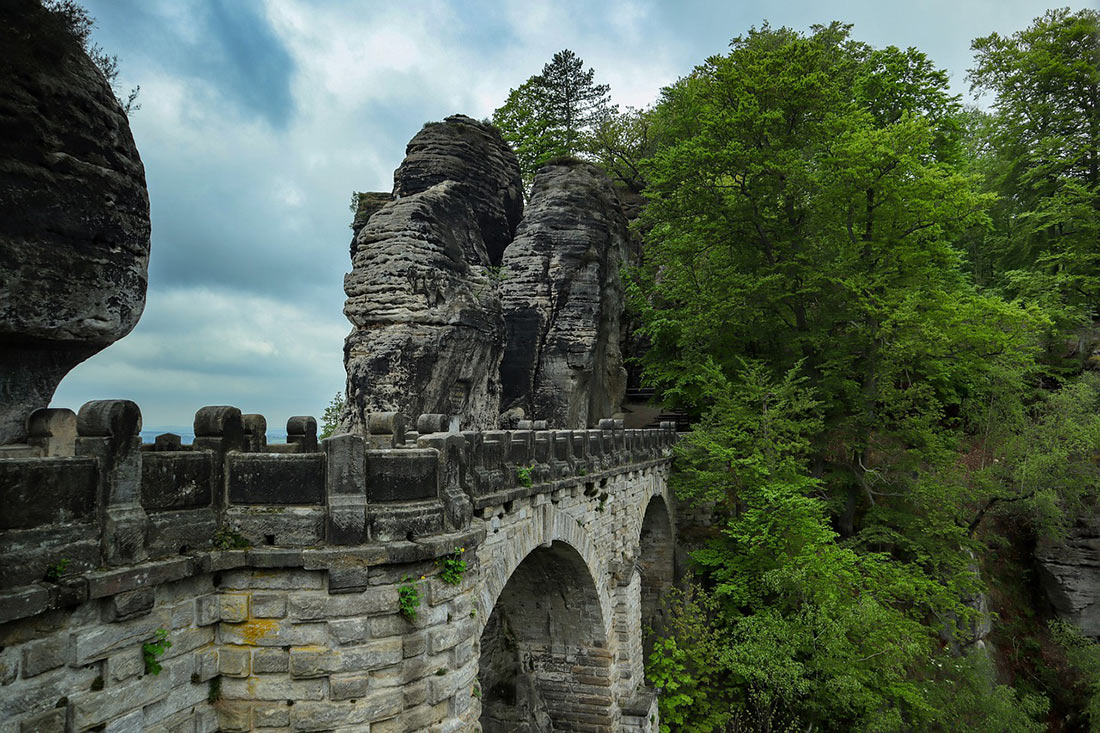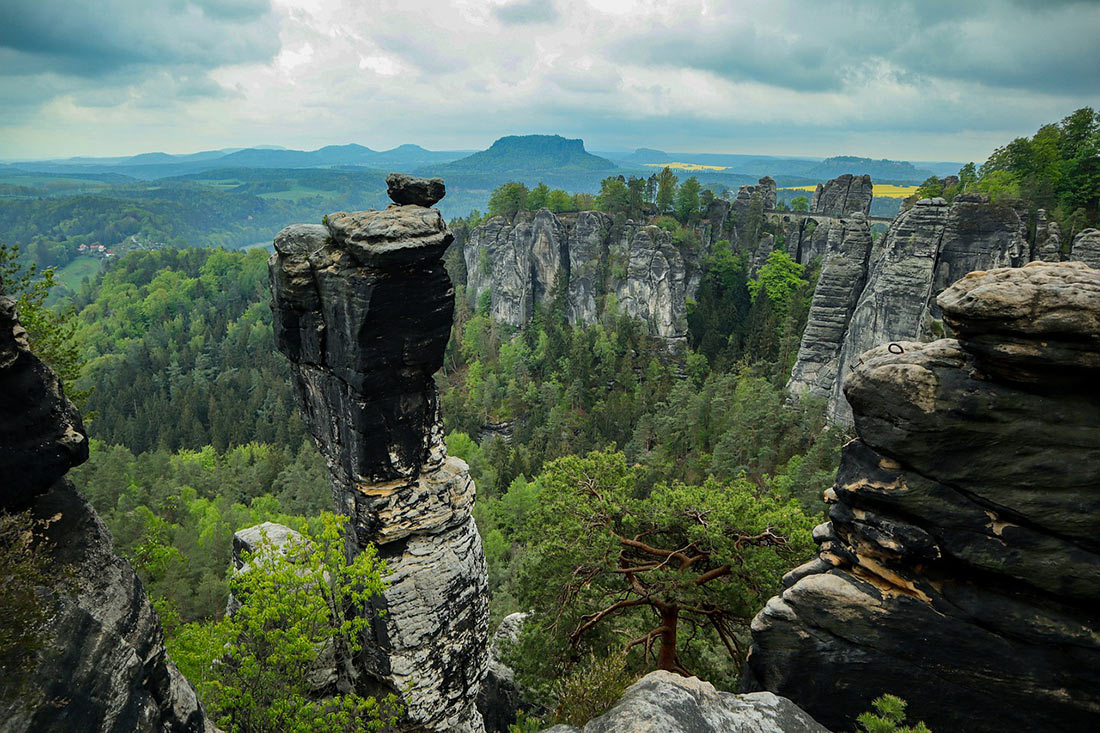 Leipzig
Leipzig has been an important city in German history for centuries. Its architecture in the compact Old Town features beautiful gilded facades and ornate pedestrian walkways. There are also many museums and churches which can be visited during a short visit.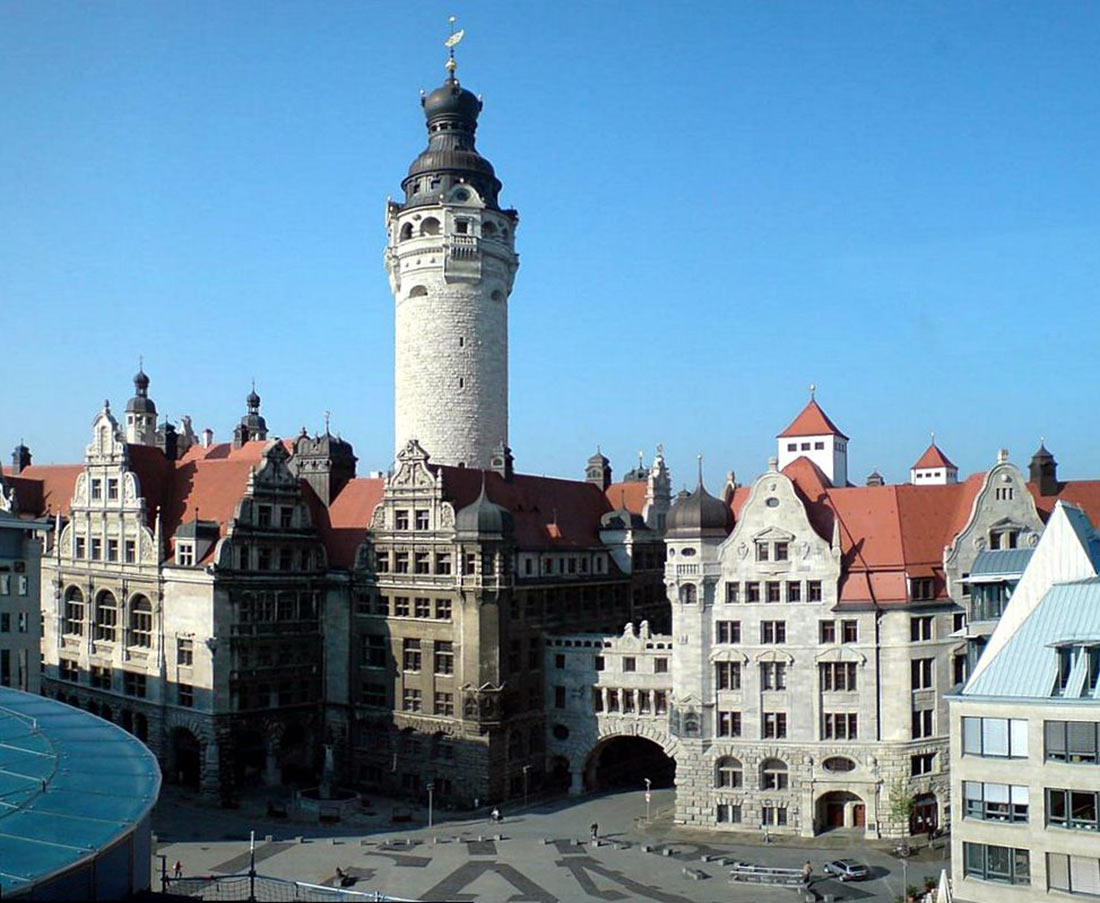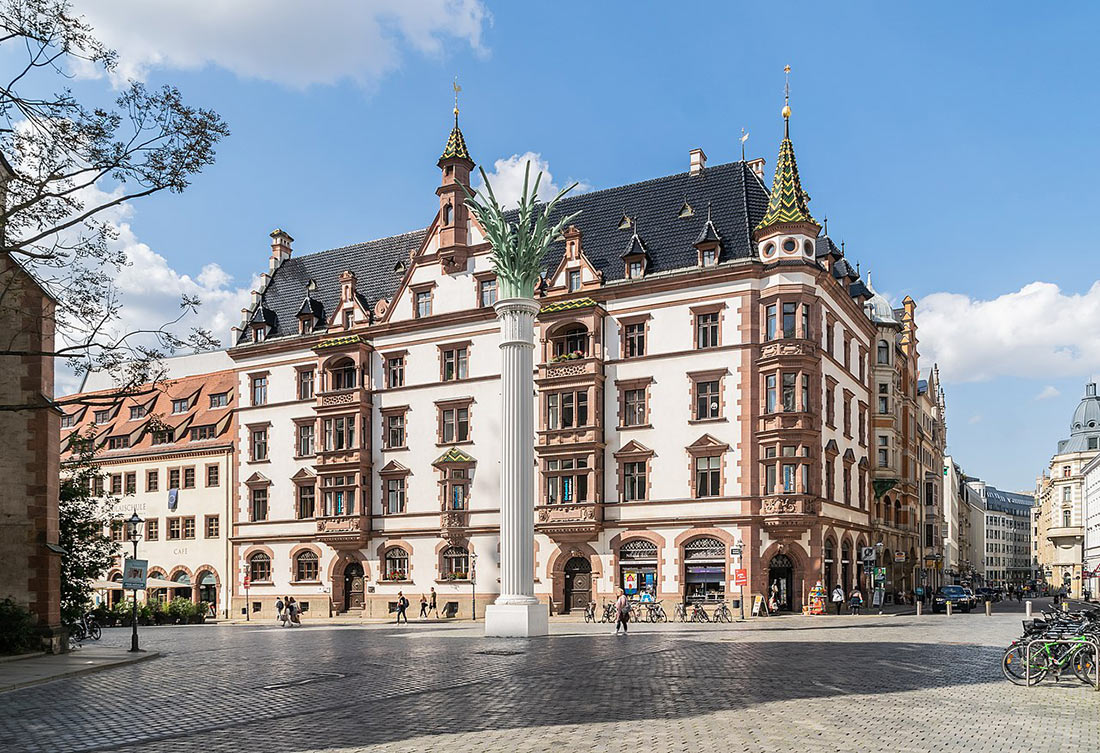 Where to go from Dresden: Prague
Want to add another country to your visit to Germany? Take a day trip to the Czech Republic! Prague is one of Central Europe's most famous cities and the region's main tourist destination. There are many things to do and see here, so one day is clearly not enough, but the main attractions of Prague can be seen. Focus your visit on the Old Town and the waterfront area, where the most iconic sites are located.