Downhill skiing in Silichi, Belarus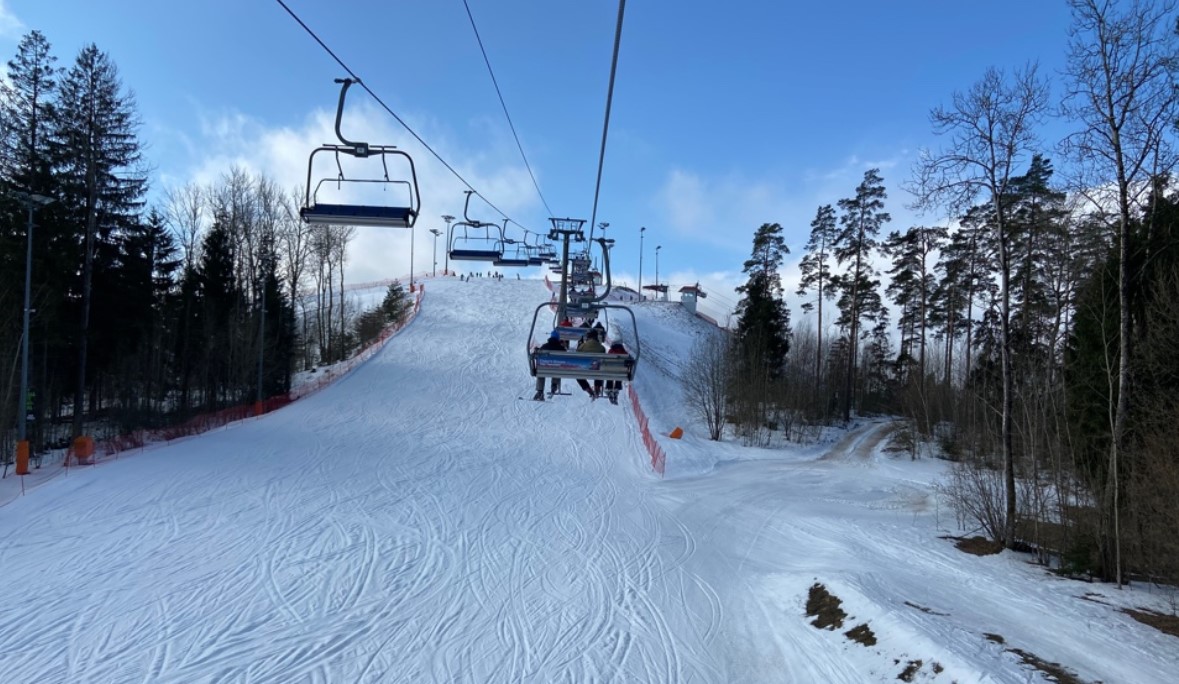 Today we would like to talk about Silichi ski resort, its advantages and disadvantages compared to other winter resorts. We start our movement from the Brilevichi microdistrict. The distance from the exit point to Silichi is 60 km or 46 minutes by car. You can drive through the city or along the ring road. The distance is the same. We would like to point out at once – the distance to Logoisk is 10 km farther and is about 60 minutes by car.
When approaching the Silichi ski resort, we'd like to mention a bad road for 5 km. Although the sign says 70, but you really need to drive 40 km / h, because you can stay without wheels.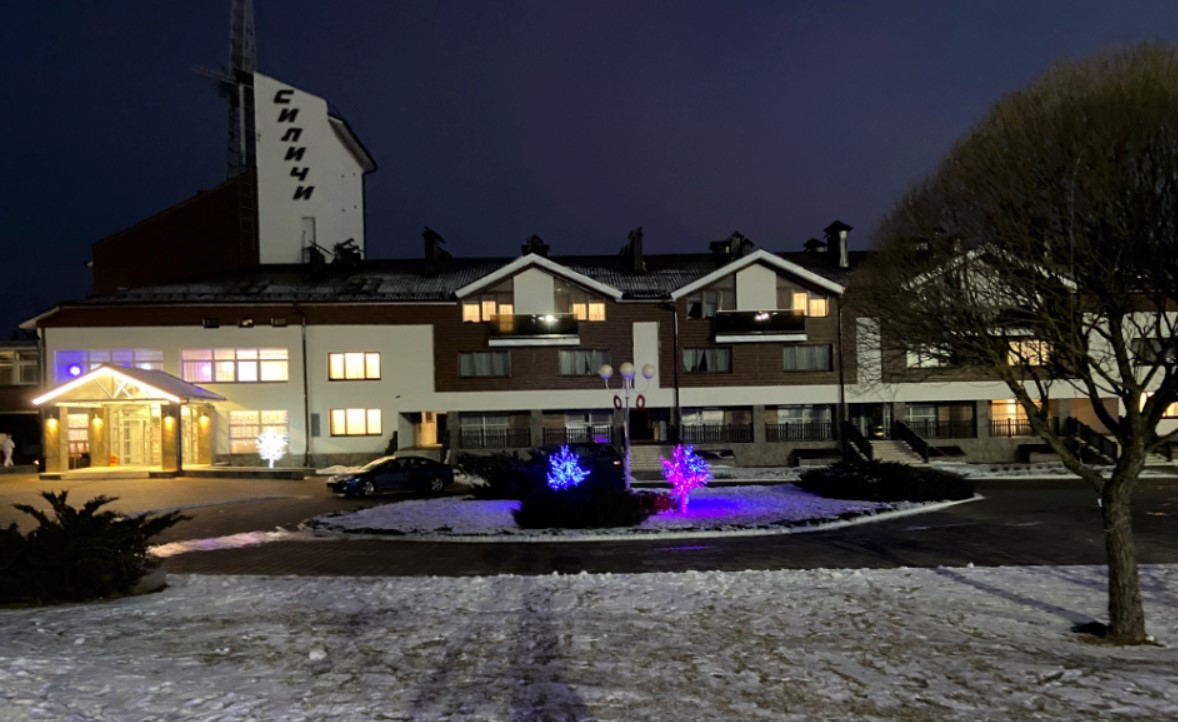 The complex opens at 9am on weekends, and at 10am the parking lot is packed tightly with cars. The parking is secured and there are video cameras. The car can be left for free.
We take the skis and ski boots and move forward to the rental station. I visited the complex in early March and was very lucky, because there were almost no people in the changing room, and the staff wore masks.
Prices for services at the Silichi ski resort
Prices for the ski pass are almost the same as in Logoisk. You'll pay 24 rubles for an hour on the cableway, 30 rubles for two hours, and 32 rubles for three hours. The whole day will cost 55 rubles, but periodically this service is not available for the visitors (to take a ski pass for the whole day) and is valid only for the residents. Rather, this is due to loading rope tracks. Here is the first bonus of staying at the Silichi hotel.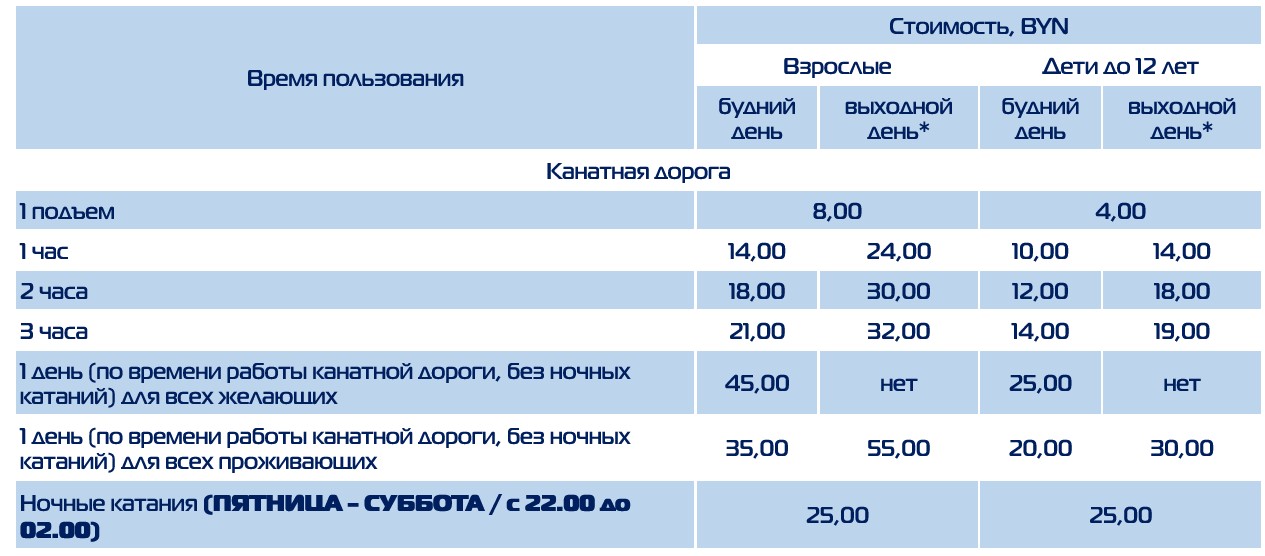 As in Logoisk, there is a deposit for a contactless card and it is 5 rubles. In the equipment rental building after skiing you can get your money back for the card.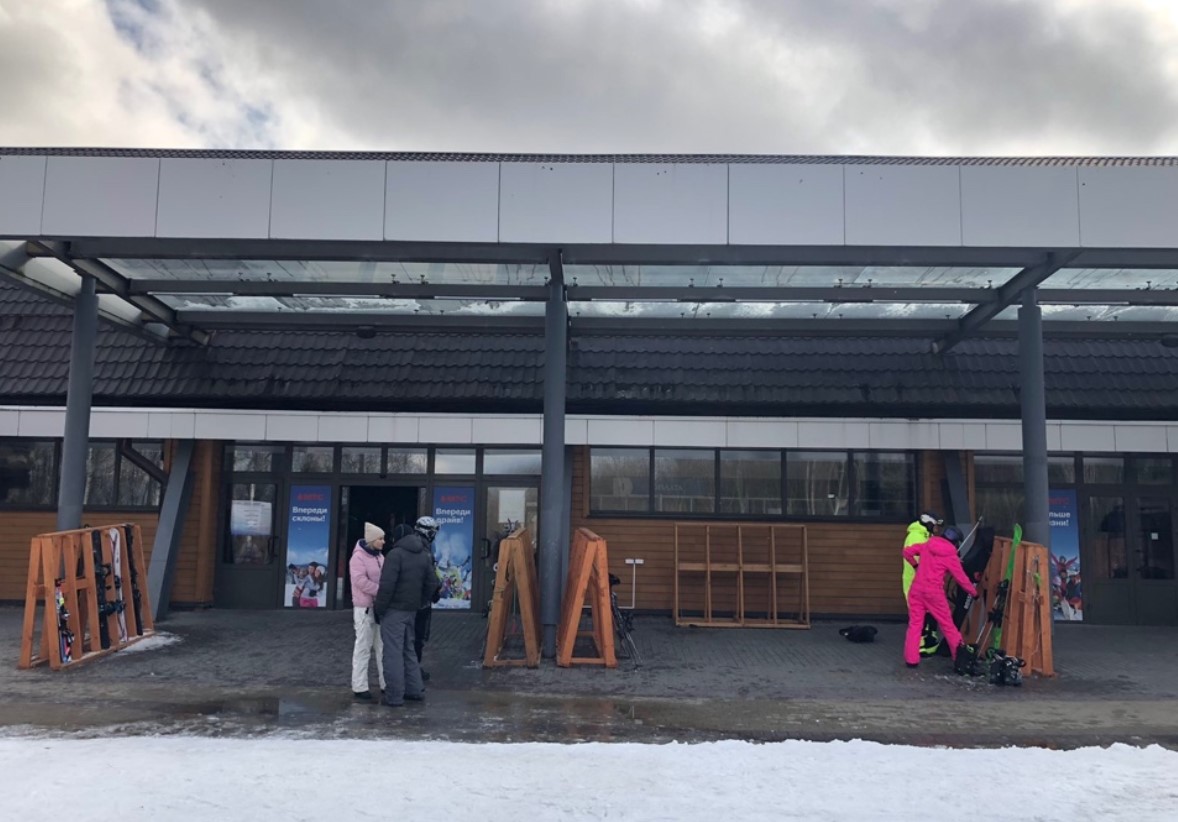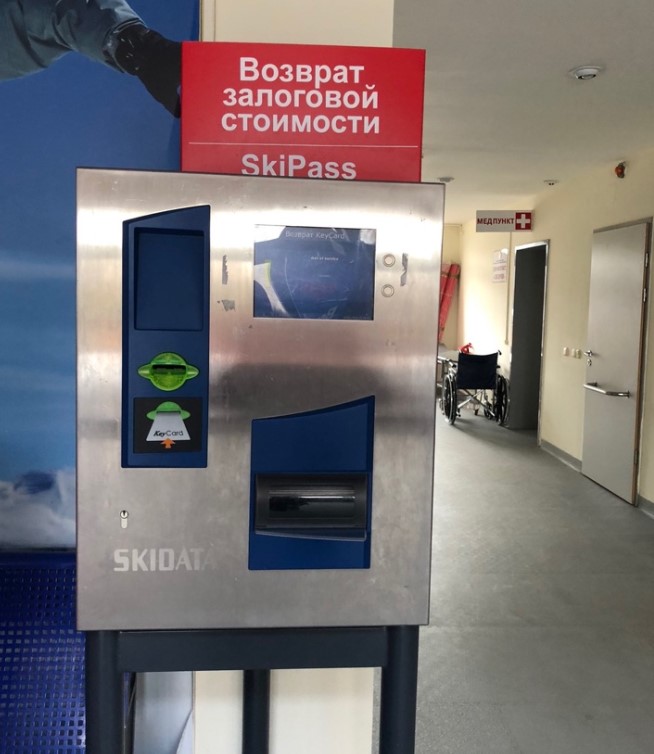 Prices for skiing equipment rental services are not high and are comparable to those in Logoisk and Sunny Valley in Kurasovshchina. For the day off the complete equipment for 3 hours will cost 19 rubles, for 4 hours – 23 rubles, and for the whole day – 27 rubles.
If you come for the whole day skiing, it is recommended to take skis for rent in Minsk and you'll save about 10 rubles per person.
Prices for ski equipment on 01.03.2021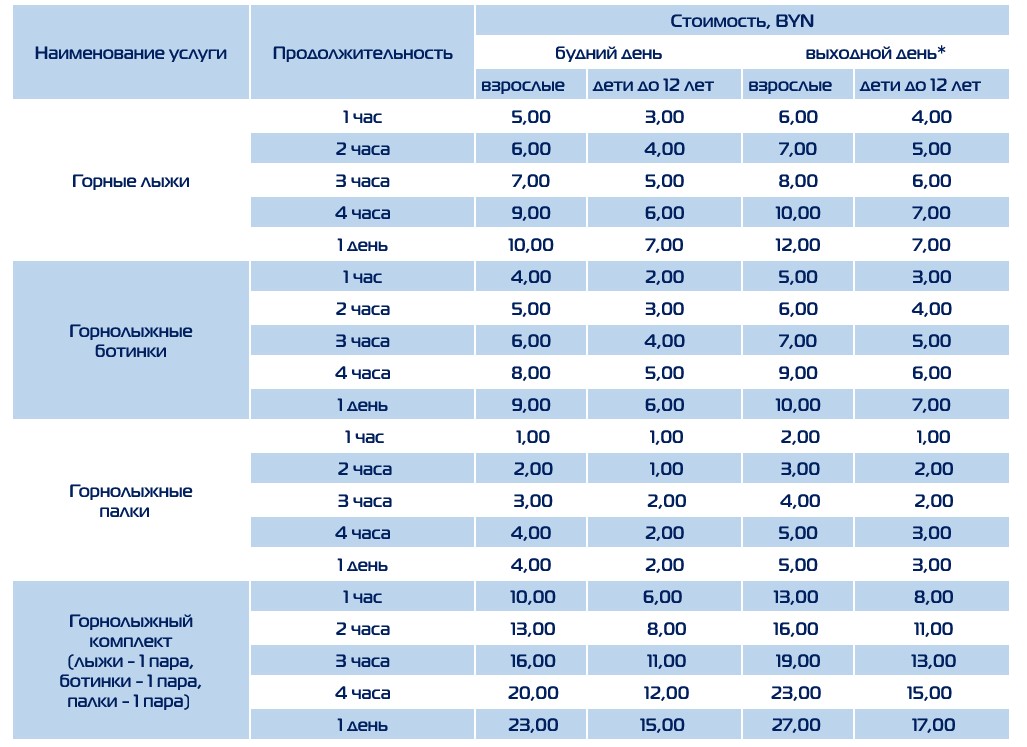 Skiing for an adult for 3 hours will cost 51 rubles, for a child – 31 rubles.
Slopes at Silichi skiing resort
There are 13 skiing, snowboarding, tubing and skating tracks in the resort:
1-4 and 6 are slopes for skiing and snowboarding.
5 – track for snowboarding.
7 – piste with jumps, where you can ski and snowboard.
8 – a training track for beginners.
9 – children's piste.
10 – piste for tubing.
11 – sledding track.
12 – piste for snowmobiles.
13 – piste for cross-country skis.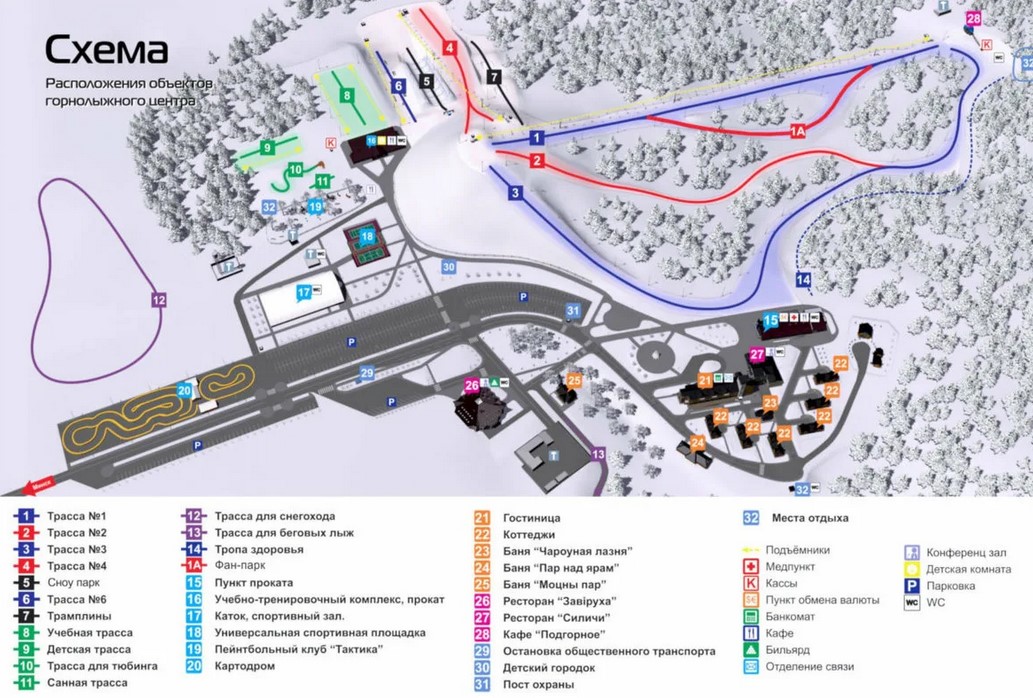 Note right away that all trails in the skiing area are marked with different colors and it is easy to distinguish a difficult trail from a simple one. There are also signs posted on the slopes, which help visitors understand how fast the track is and whether to wear a protective helmet.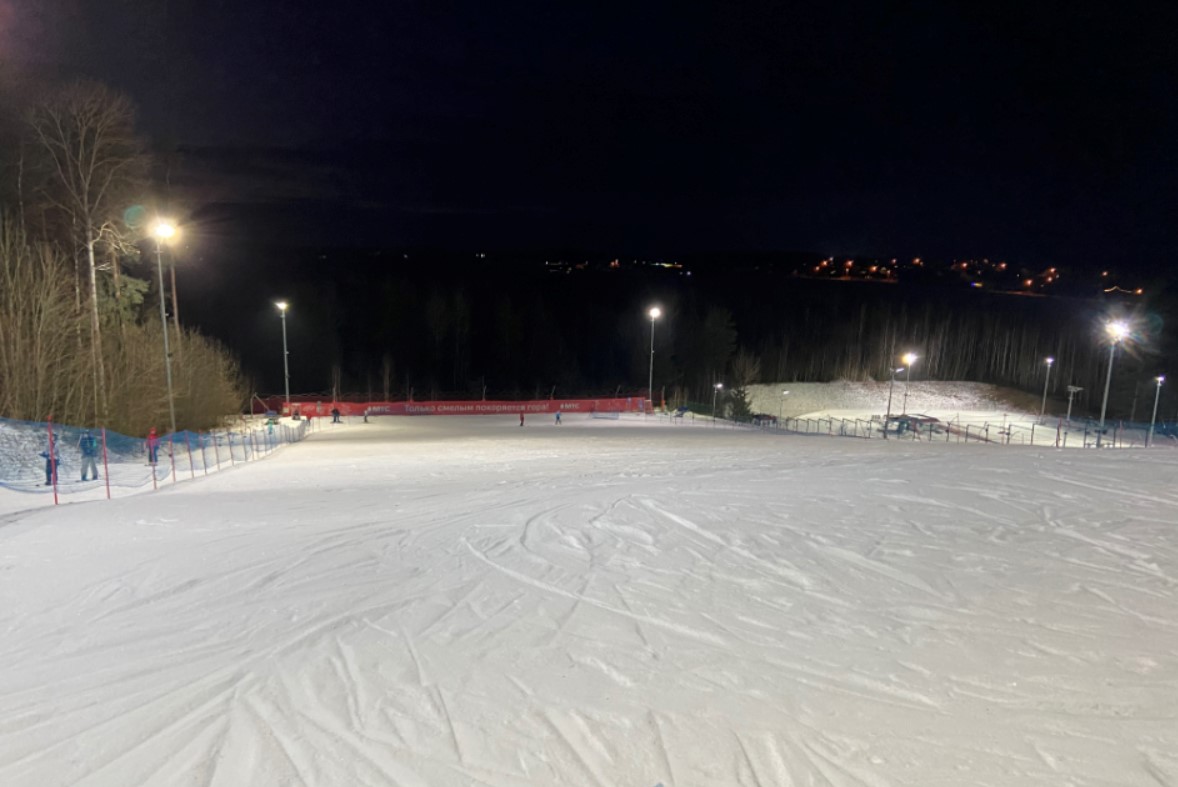 A beginner's slope for beginners and kids over 12.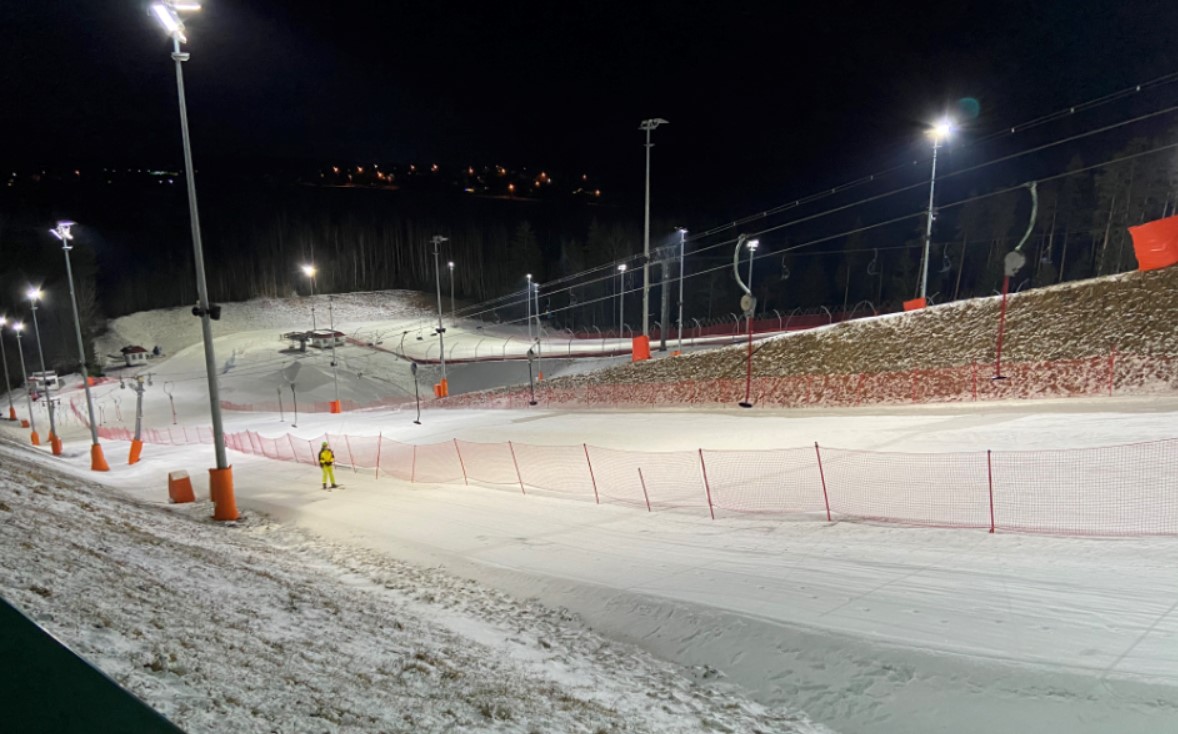 The easy blue track near the educational trail. For descent it is necessary to have the basic knowledge of braking. The elevator here is a rope tow lift.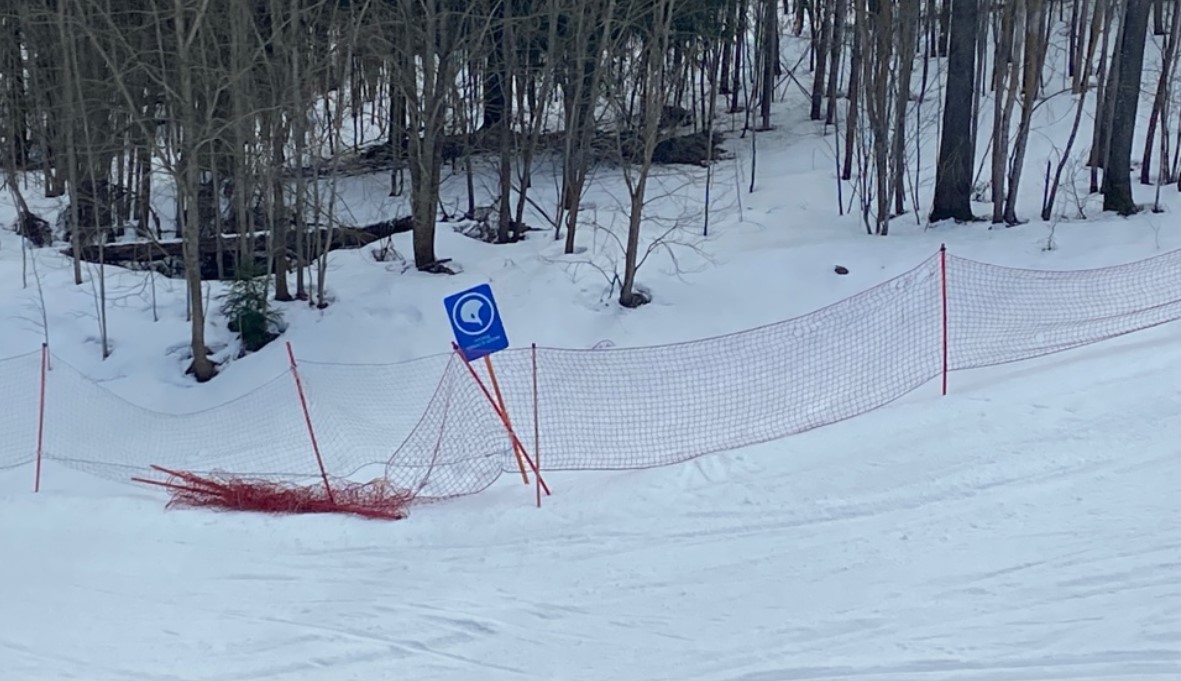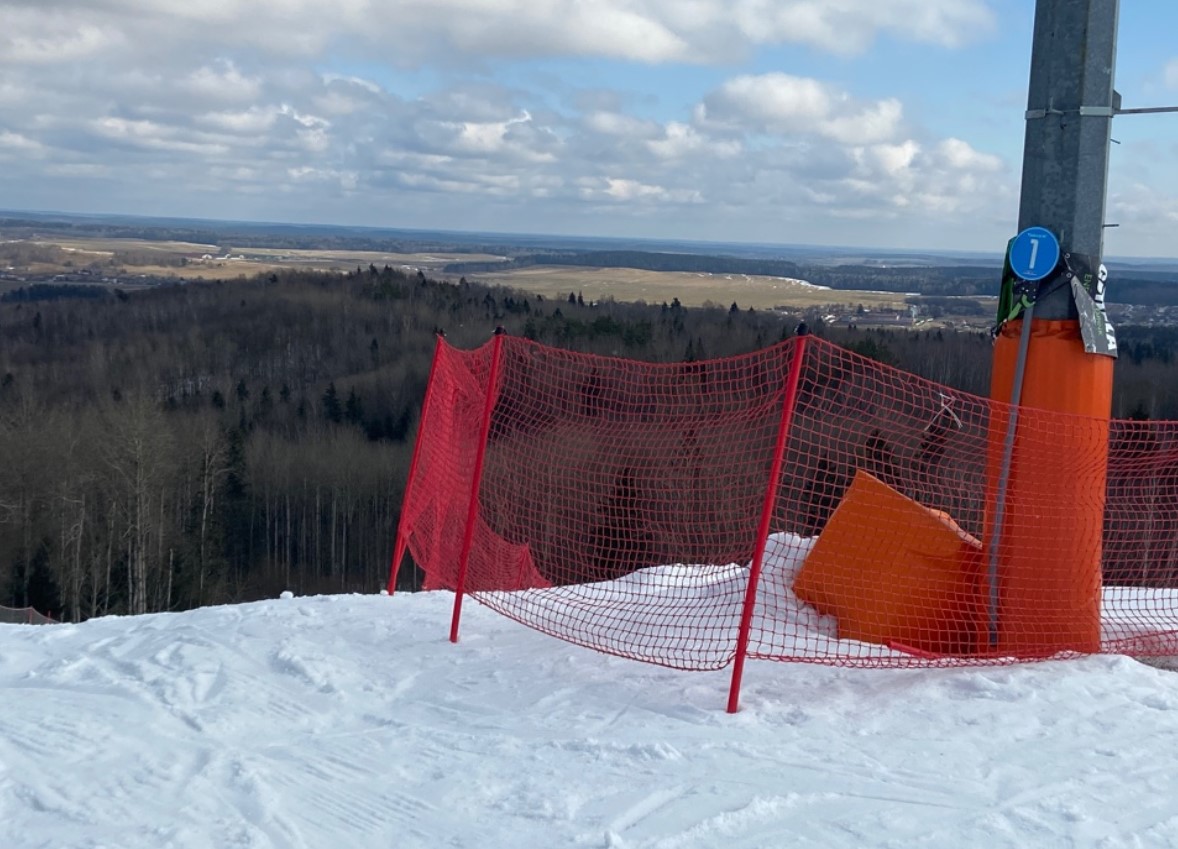 I'd like to point out the difficulty of the slopes compared to Logojsk. If in Logoisk you could easily go down the two main hills, it's not a fact that you can do it easily in Silichi. Also all the slopes are quite long and are about 1 km long.
For beginners it is better to use 1 and 3 slopes, for advanced skiers and snowboarders – 2, 4 and 7.
All slopes in Silichi also work at night, and they are well lit. But again I would like to repeat the words of the instructor, that we should be more attentive to people skiing at night, because at this time there are more drunken visitors, who might not always adequately assess the risks and the speed of skiing.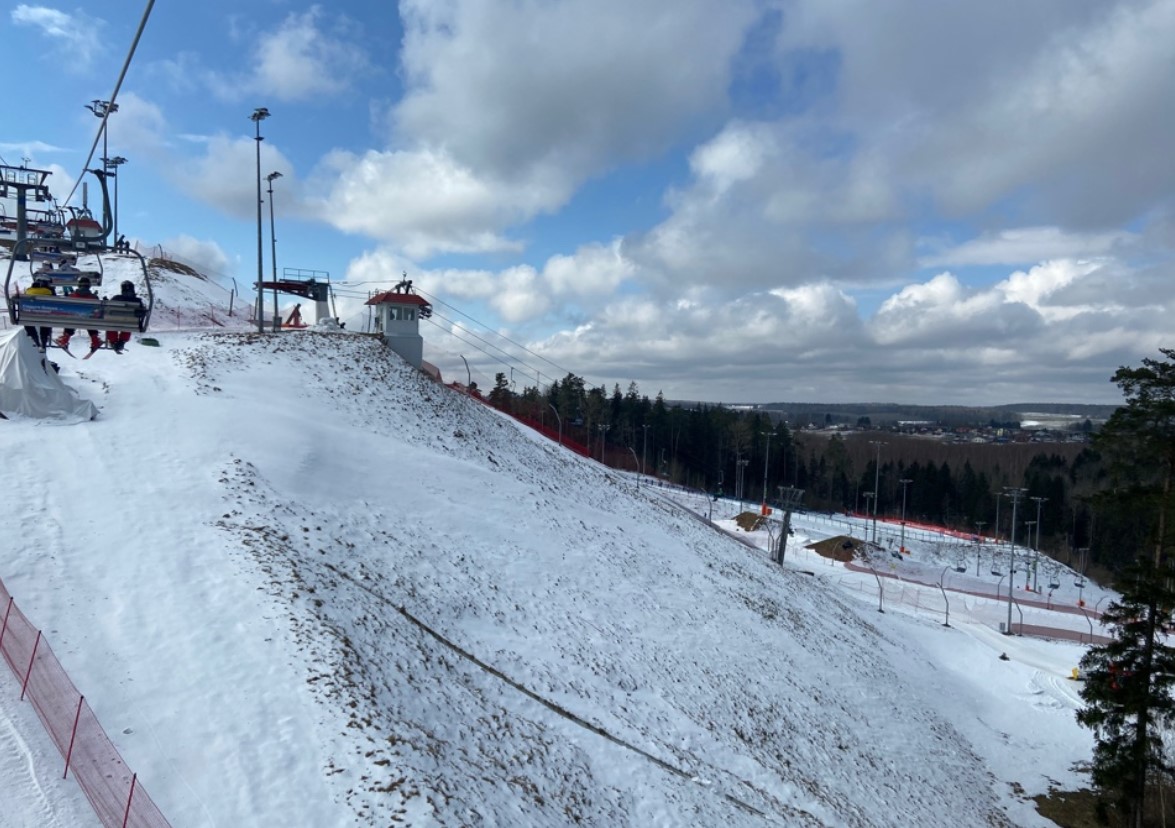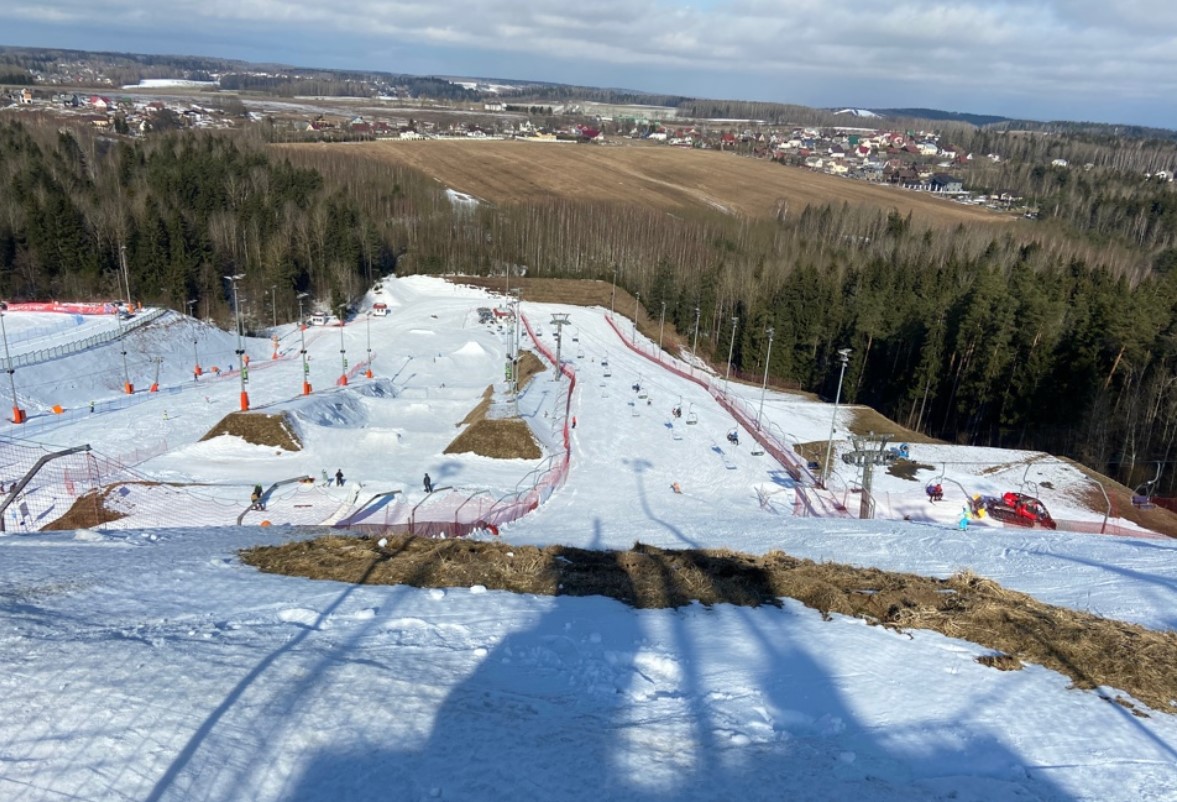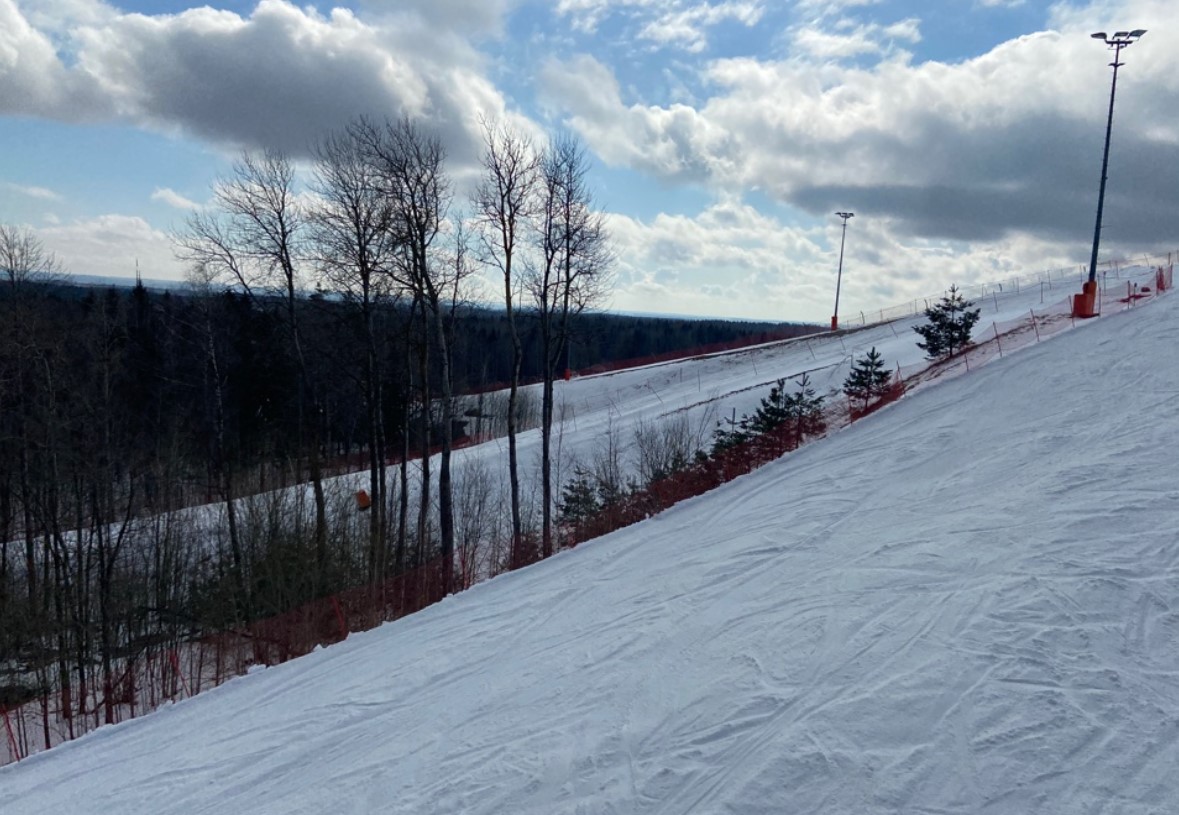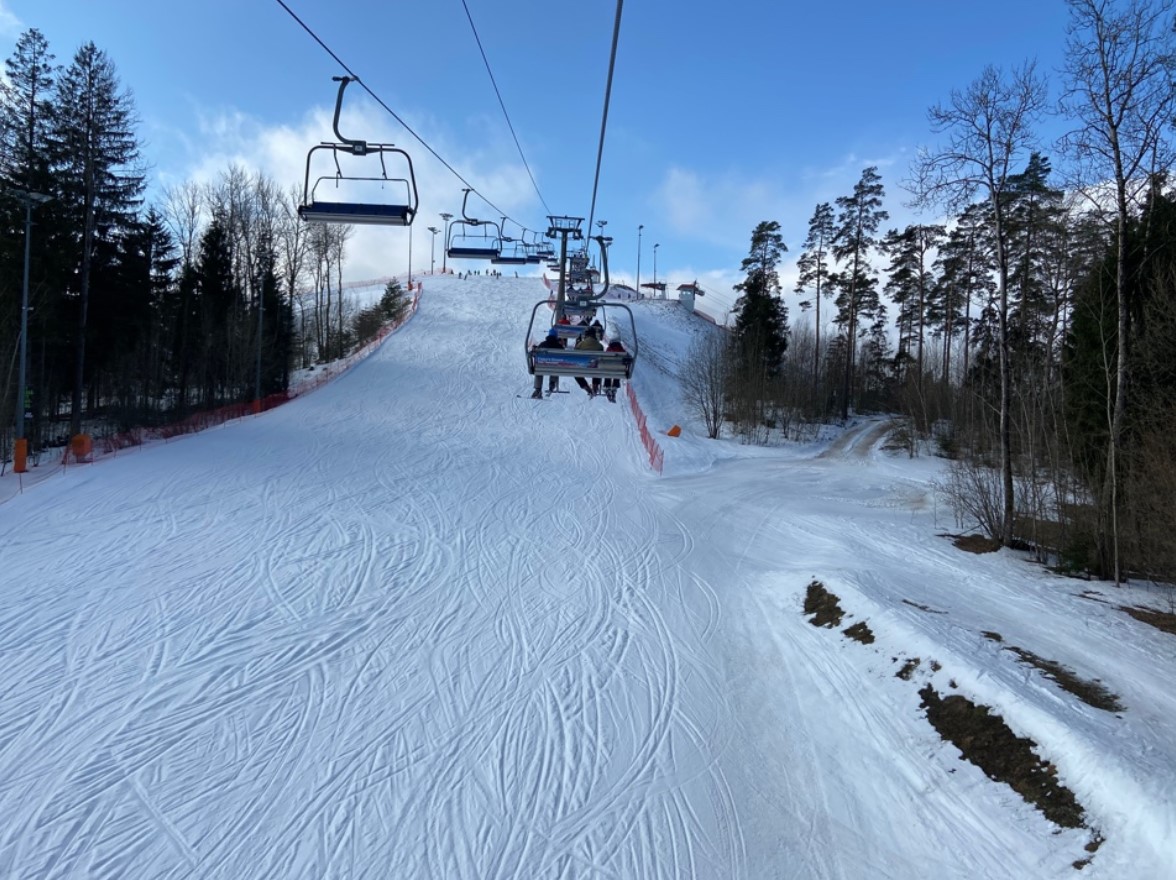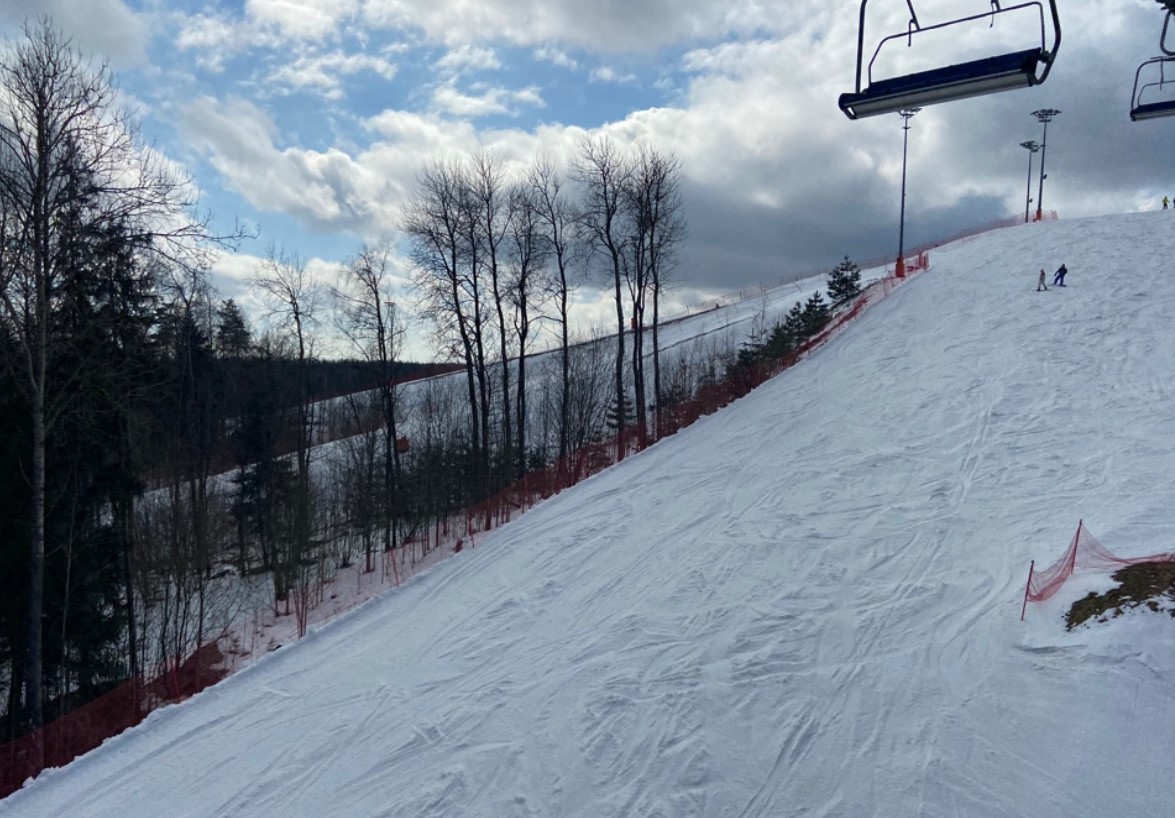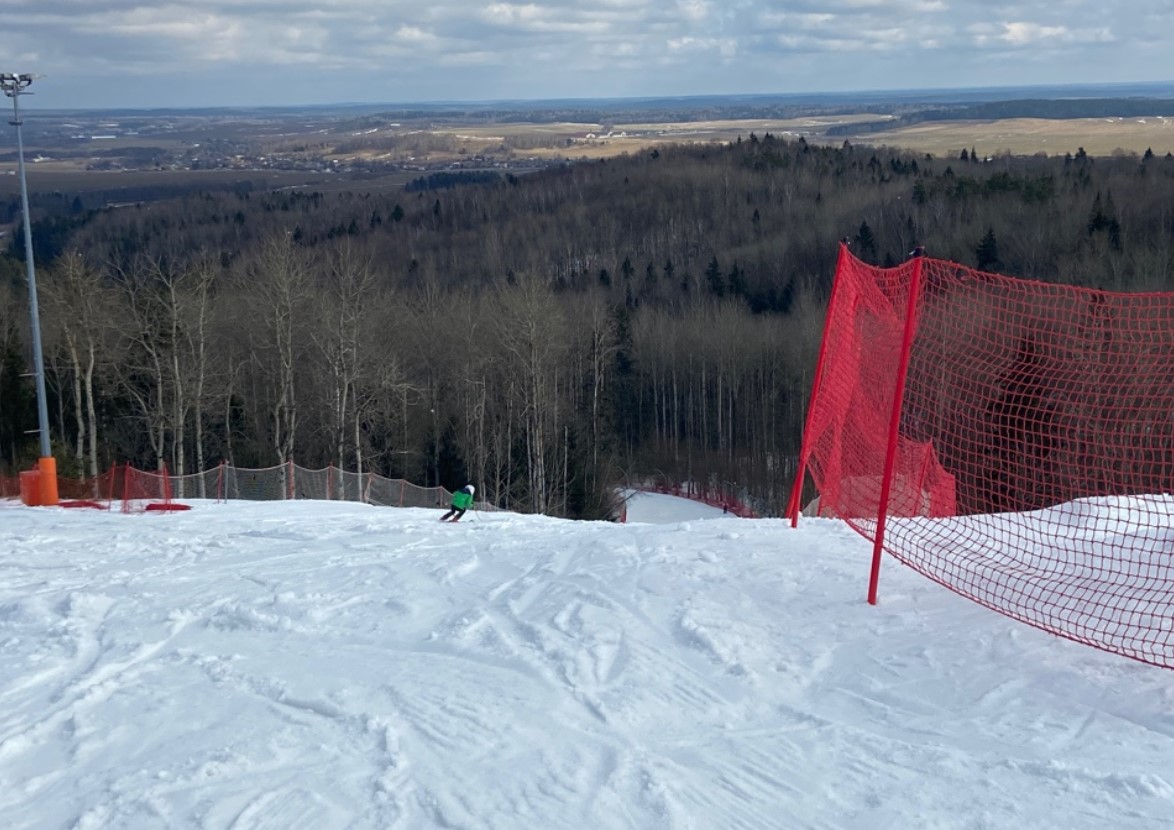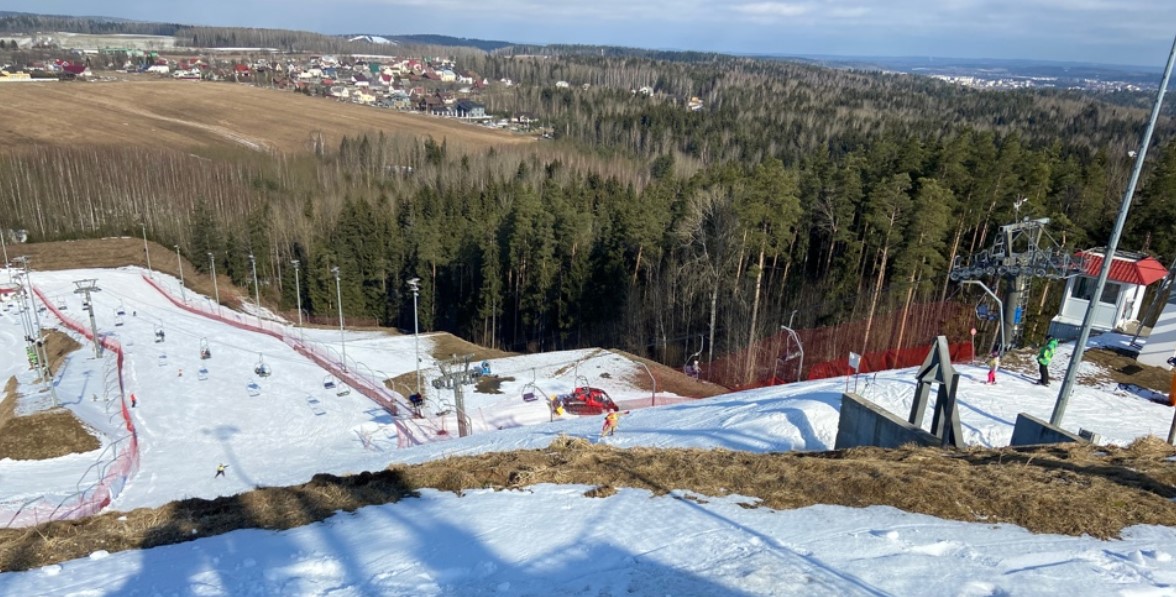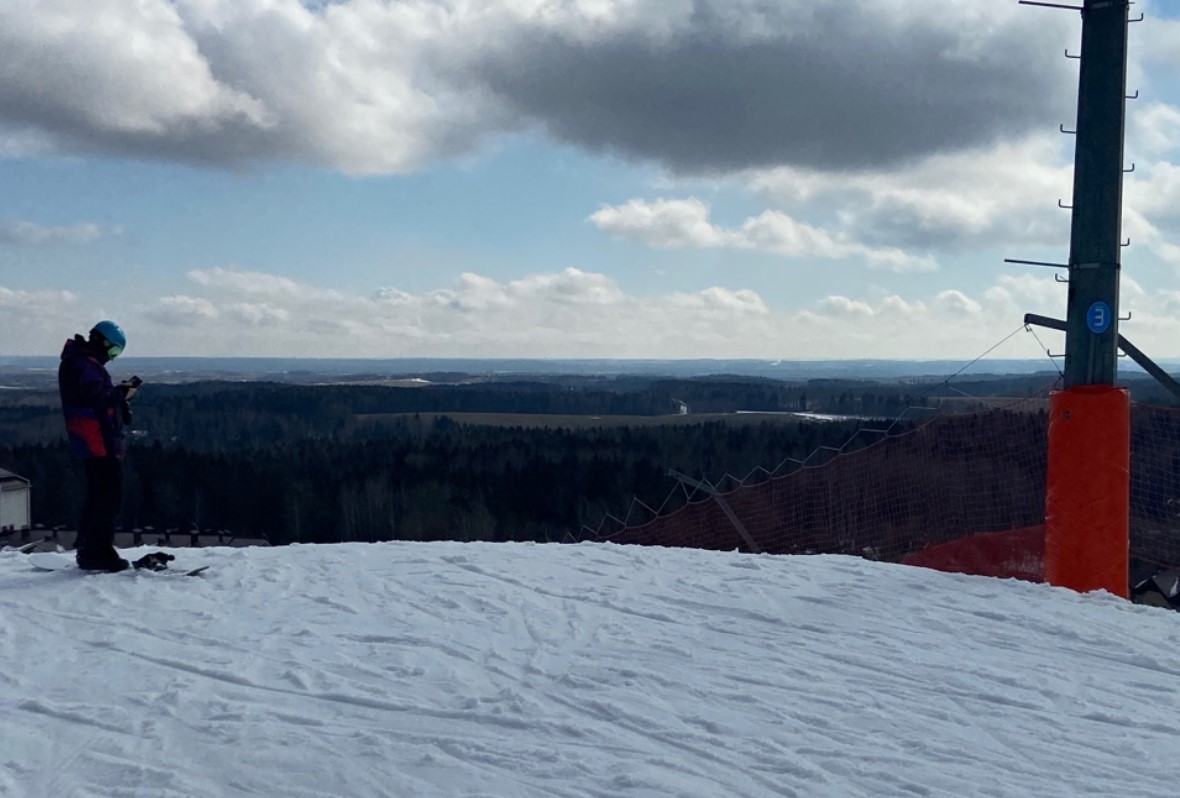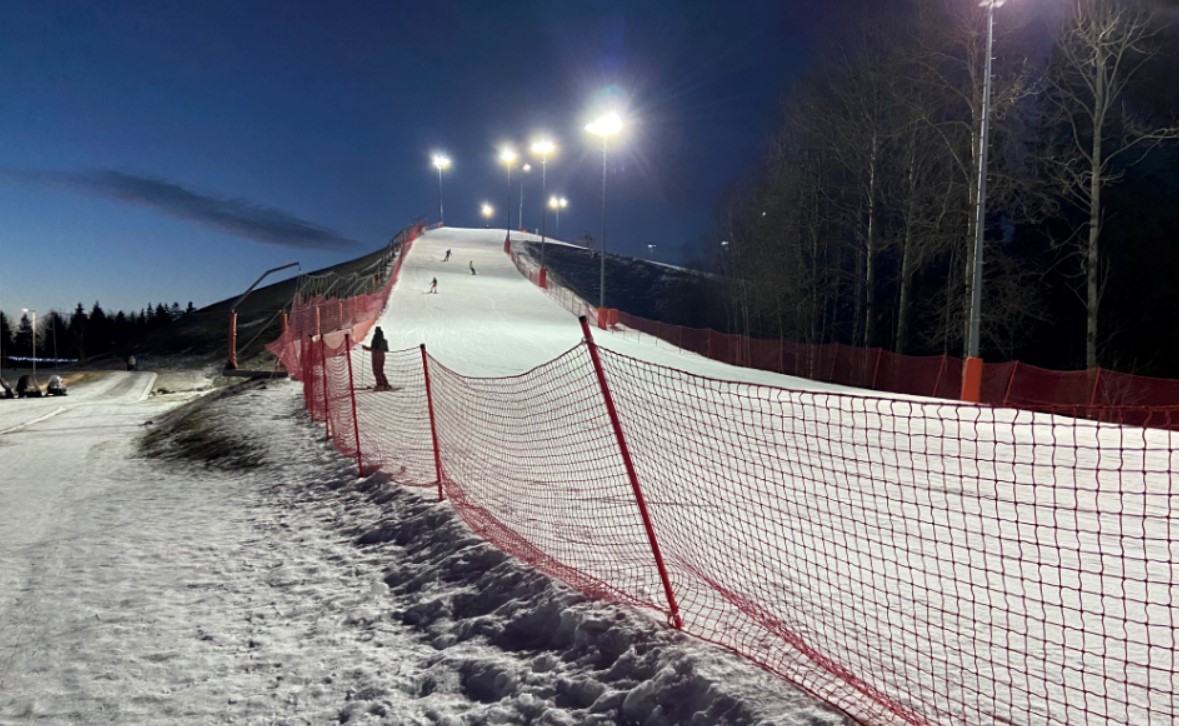 Service at the ski resort
We could estimate the service in Silichi by renting equipment, service on the rope track and service in the restaurant. We would like to rate it highly enough. One of the most telling stories was on the ski lift, where a teenage girl's ski fell down. An employee stopped the elevator, went over and gave it to the girl. And at the top they stopped the elevator especially for her so she could safely go down and put the puddle in the binding.
I would also like to note the big space for changing skiing equipment and the distance between the seats. It was very comfortable!
Accommodation in Silichi
There are two types of accommodations at the ski resort: a 4-story hotel for 84 visitors and separate guest houses. The first option offers 4 different room options:
A single-room double "Economy" room. The room is designed for two people, but in addition you can order a double sofa bed and crib. Price per night: 140 rubles.
Standard single room for two people. In addition to a double bed also provides a free playpen and sofa. From the French balcony overlooking the panorama of forest and mountains. Price per night: 160 rubles.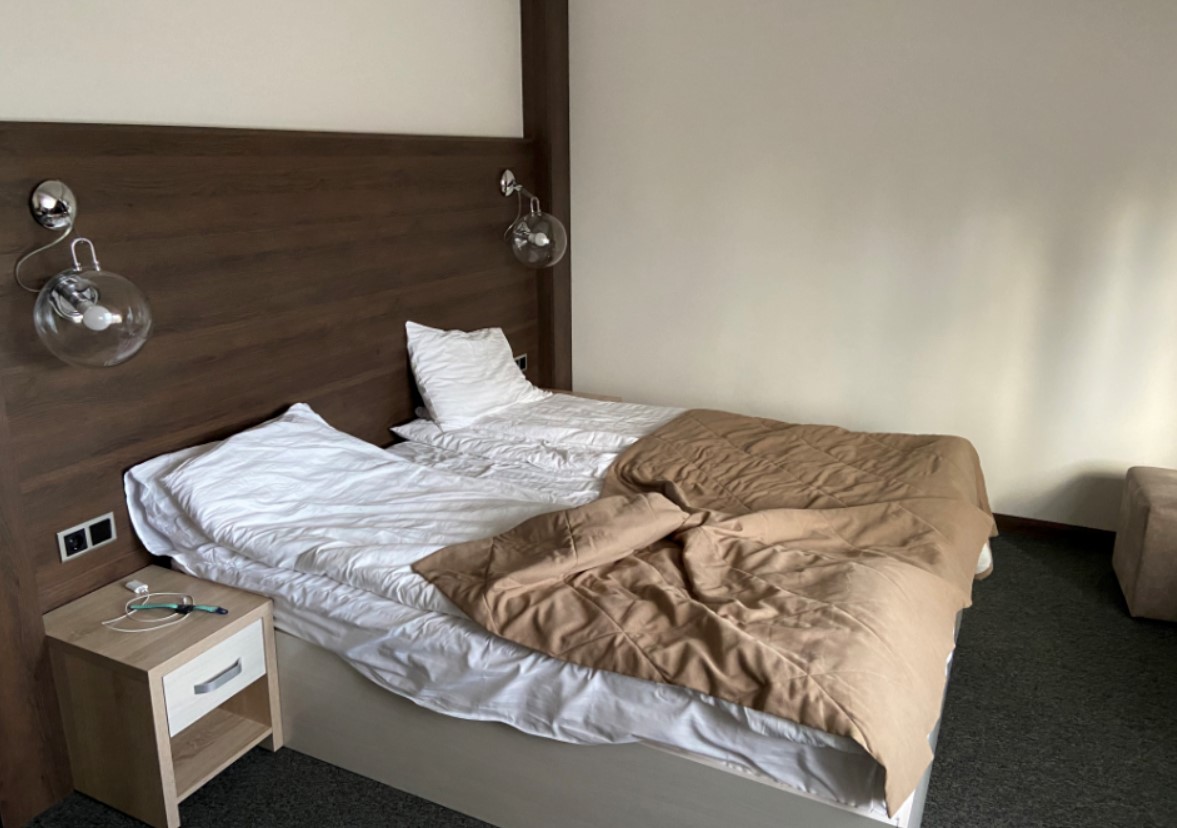 A huge double bed with a shared mattress. Good for two adults and one child. If necessary, you can take a free crib for babies at the reception.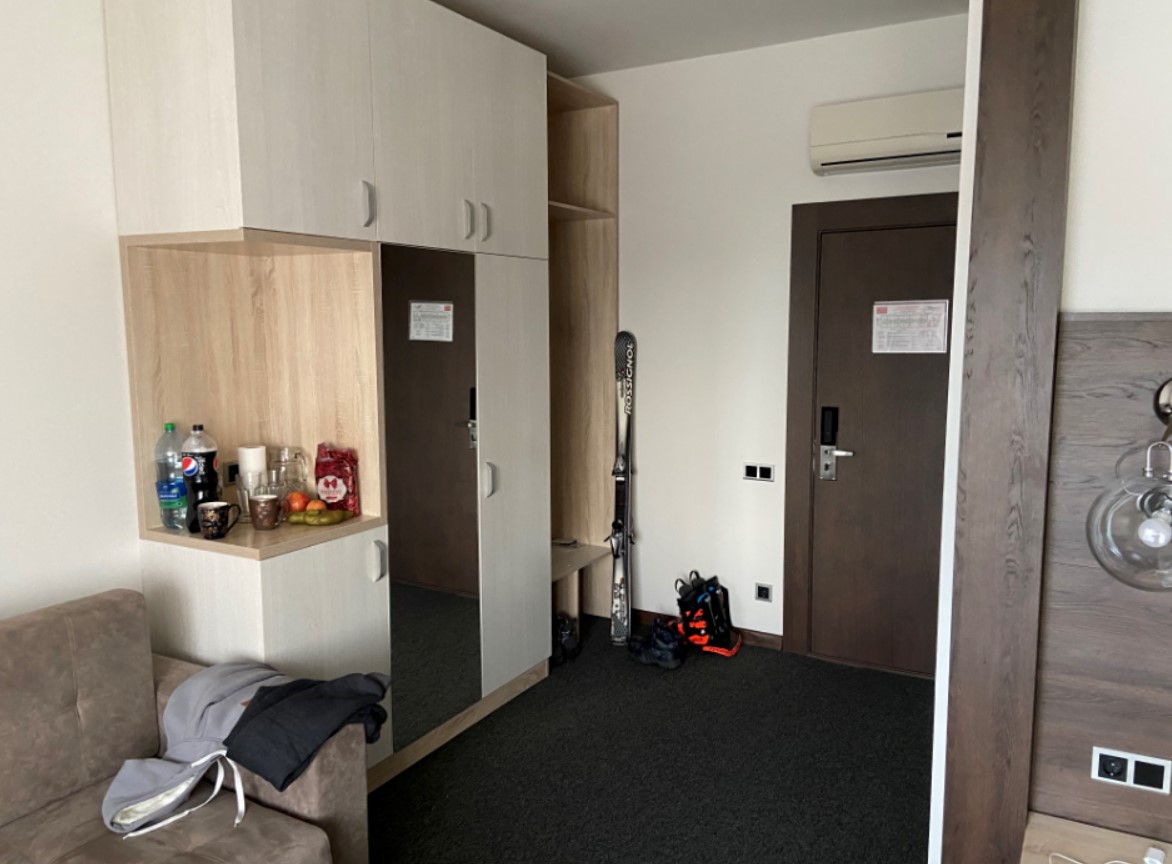 An extra bed, where you can put another guest for a surcharge. There is a refrigerator, cups and a roomy closet.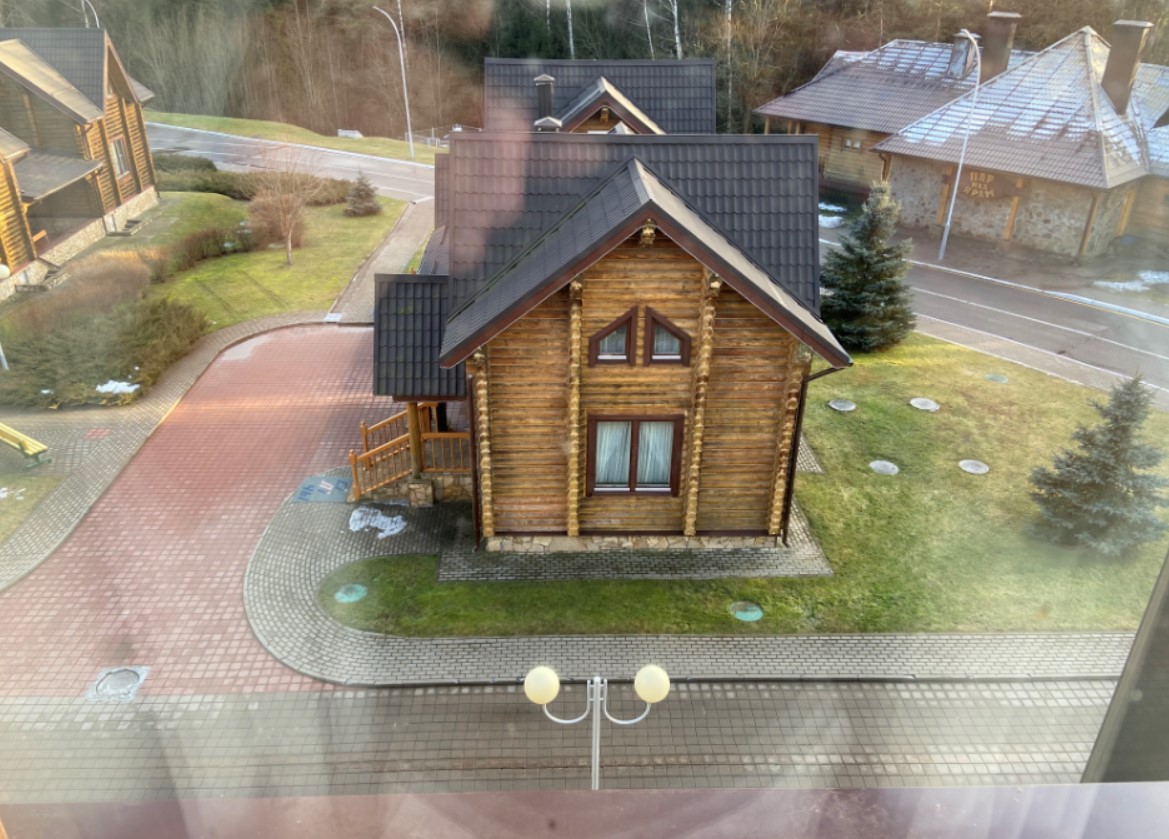 All rooms have a beautiful view of the forest and cabins. The noise insulation is good and you can not hear almost anything that happens on the street.
Two-room double suite. Two-story higher class room to accommodate 4 or more guests with personal access to the street and terrace. Sleeps a double bed with orthopedic mattress, a sofa and an armchair bed. When booking, you can choose which side the windows will face – the forest or the mountains. Additionally in the room has a hair dryer. Price per night: 180 rubles.
Family suite is one double room. Two-story room for a large company or family. Directly from the room you can go on the terrace or outdoors. To stay equipped with comfortable beds: double bed, a chair bed and a huge sofa. On the first floor is an electric fireplace. The price per night: 200 rubles.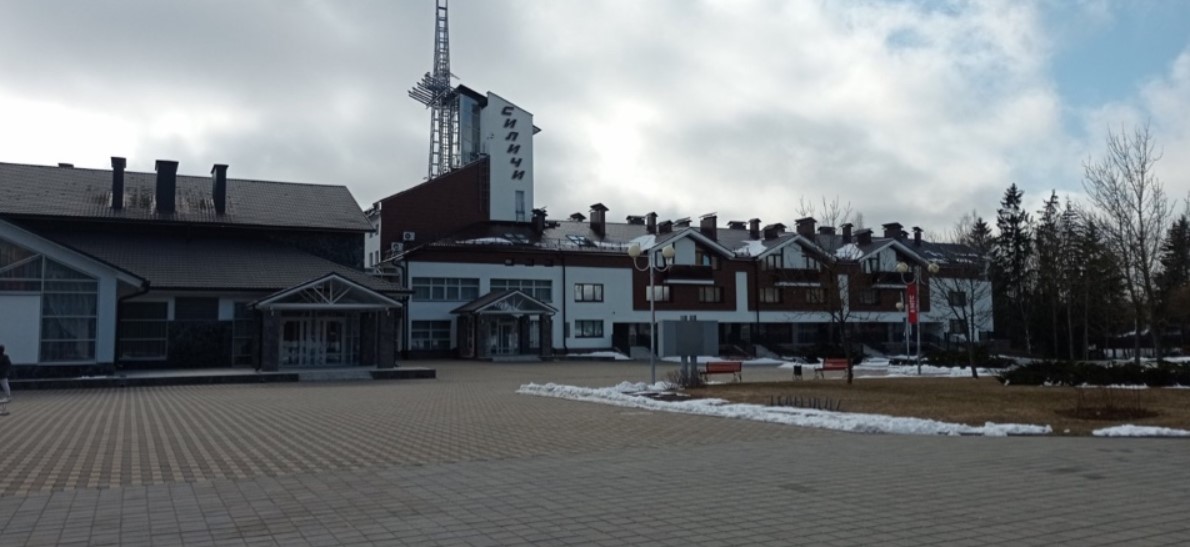 There are two options for the lodge:
Two-bed two-level cottage. On the first floor there is a living and dining area, and on the second floor – a double bed or two single beds to choose from. It is possible to place a crib for children. In the house has a TV, refrigerator, air conditioning, appliances, closet and bath accessories. Price per night: 200 rubles.
Two-bed two-level cottage "Family". The house is equipped with all the amenities, as the first. The only difference is a comfortable layout for accommodating a large number of guests. On the second floor are two rooms, each with two single beds. The price per night: 200 rubles.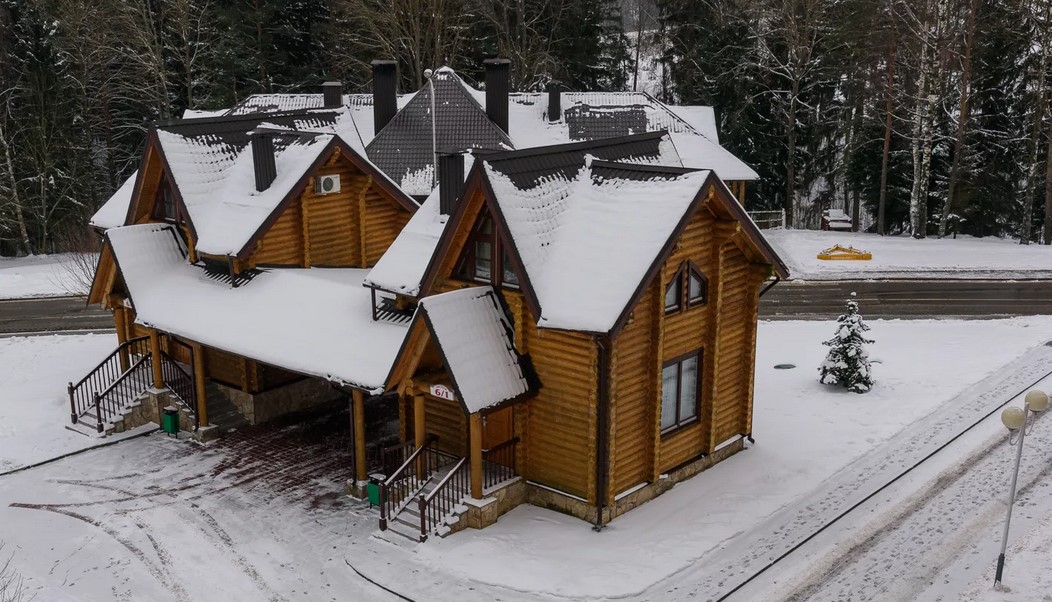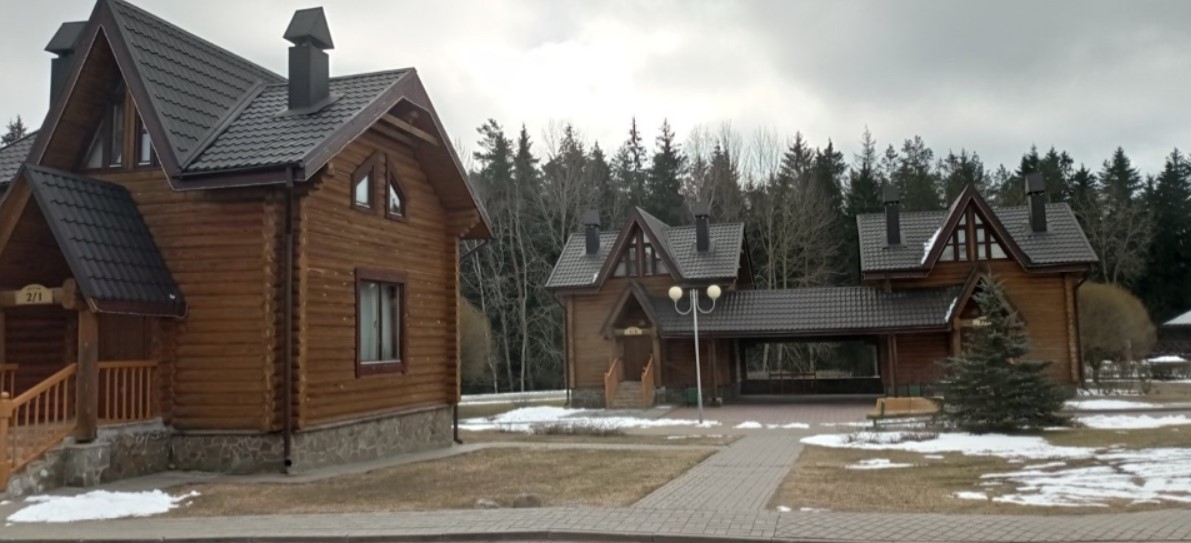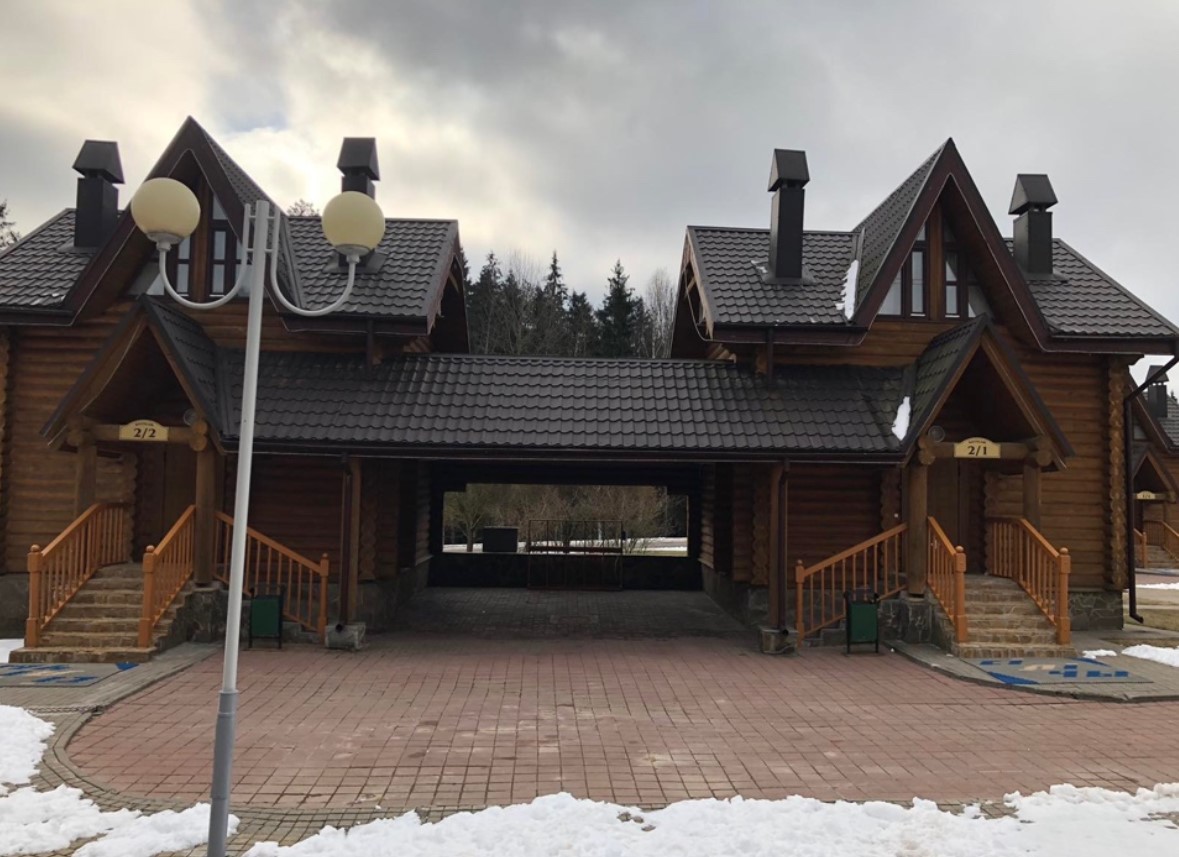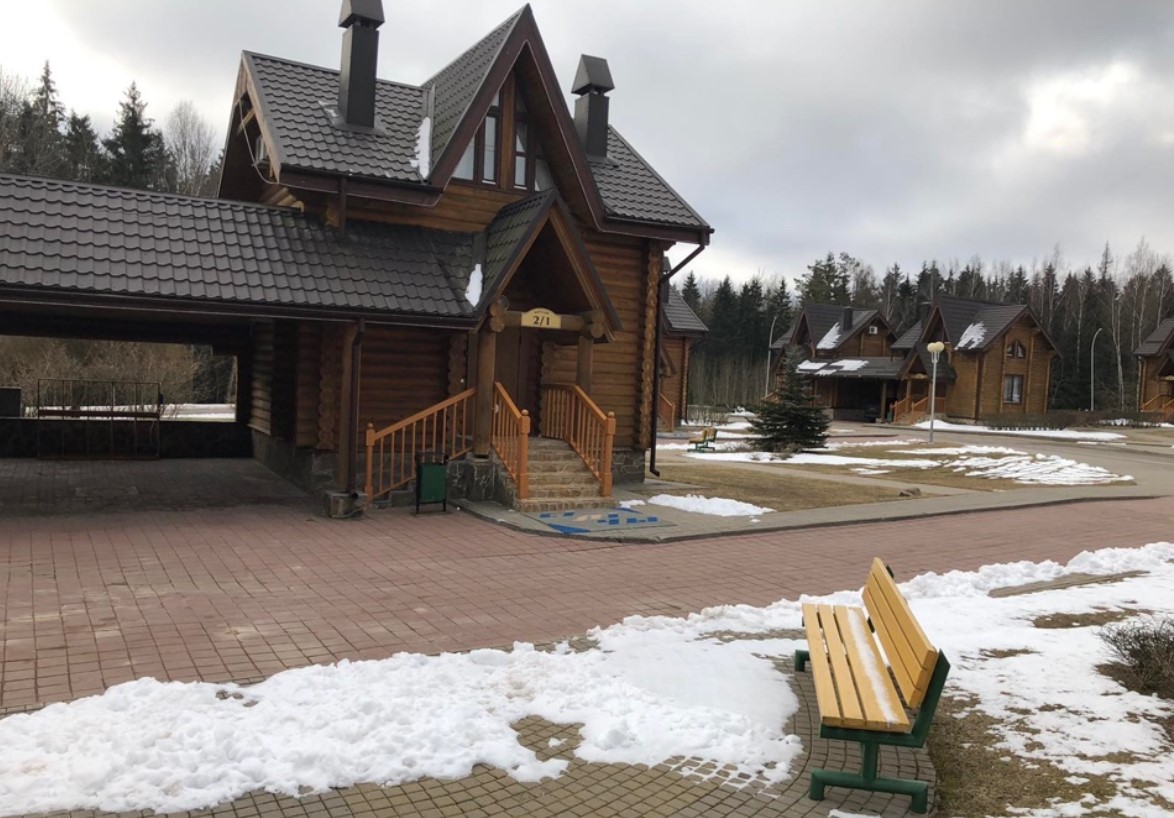 Nutrition in the Silichi Ski Resort
There are two restaurants and two cafes in the Silichi ski resort.
Starazhynaya zala restaurant. Two banquet halls of the restaurant are designed for 140 seats. The menu is dominated by Belarusian and European cuisine. The window offers a magnificent view of the slopes and the forest.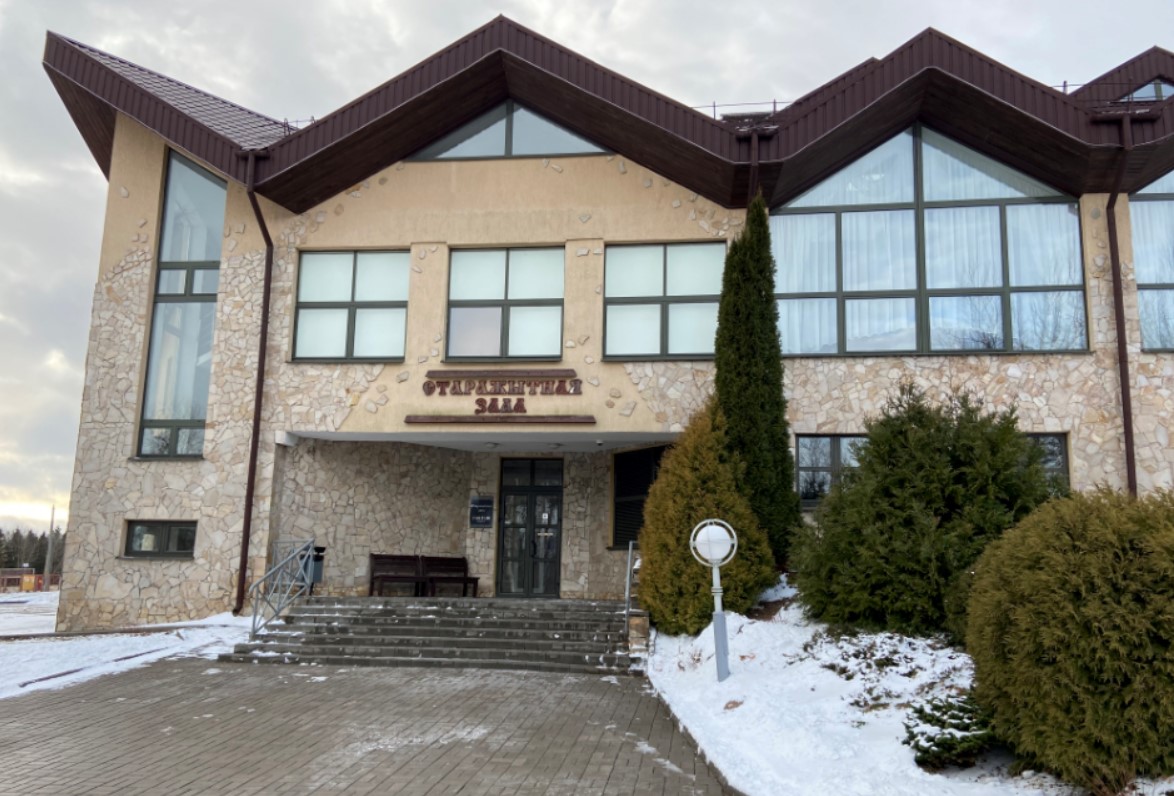 Zaviruha Restaurant. A restaurant with an ancient interior, wooden furniture and figures of knights. European cuisine is represented by delicious menu. The hall can accommodate 80 guests for a buffet and 50 for a banquet. You can have both a simple snack and arrange a celebration in the restaurant.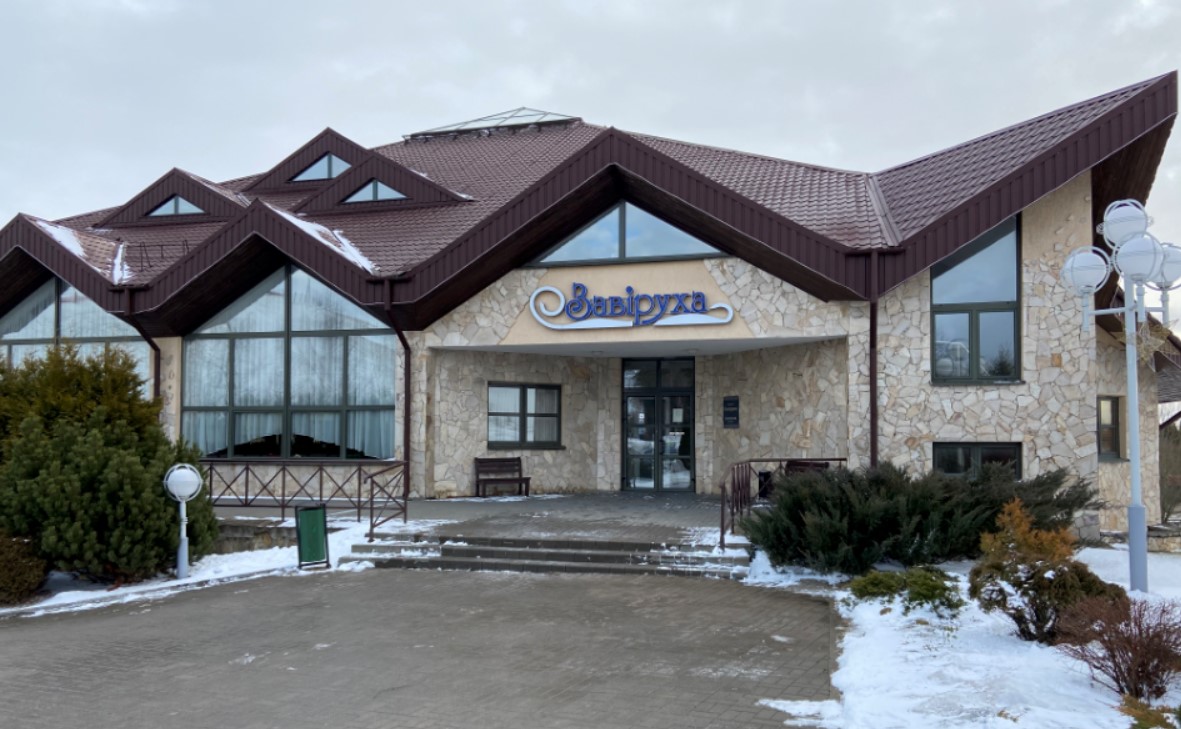 Silichi Restaurant. Unlike all other restaurants, here anyone can have a meal without any prior arrangements and registrations. If you live in the ski resort, the tables will be set just here.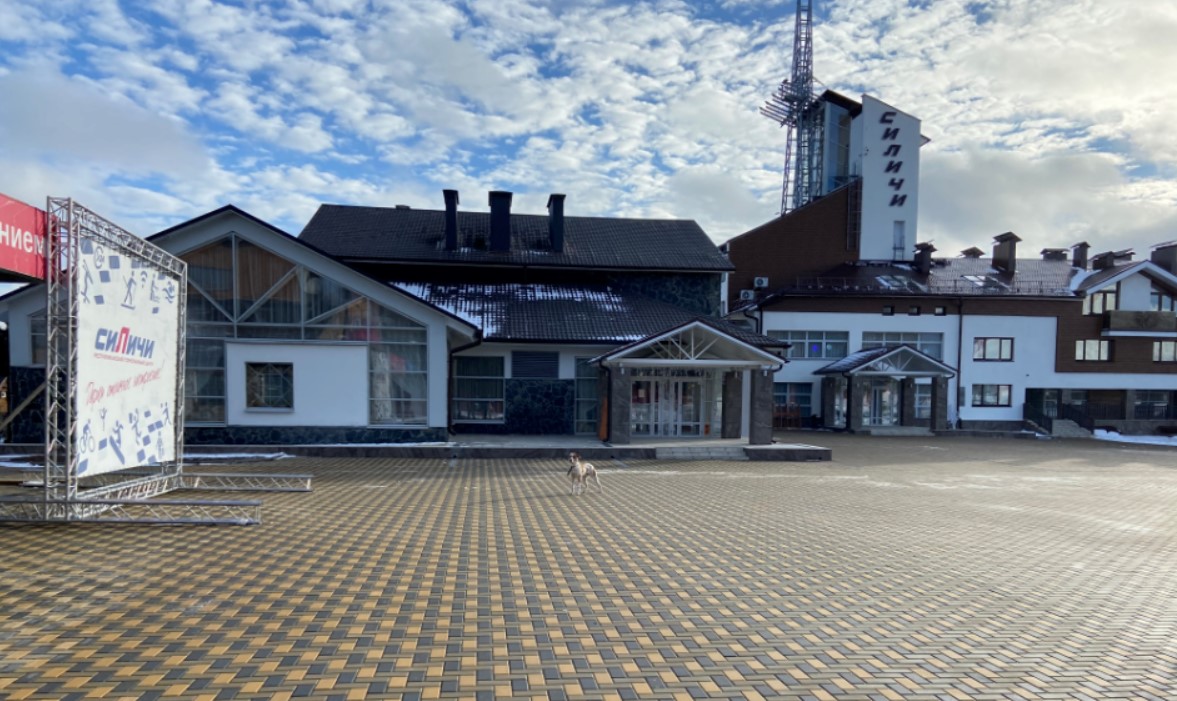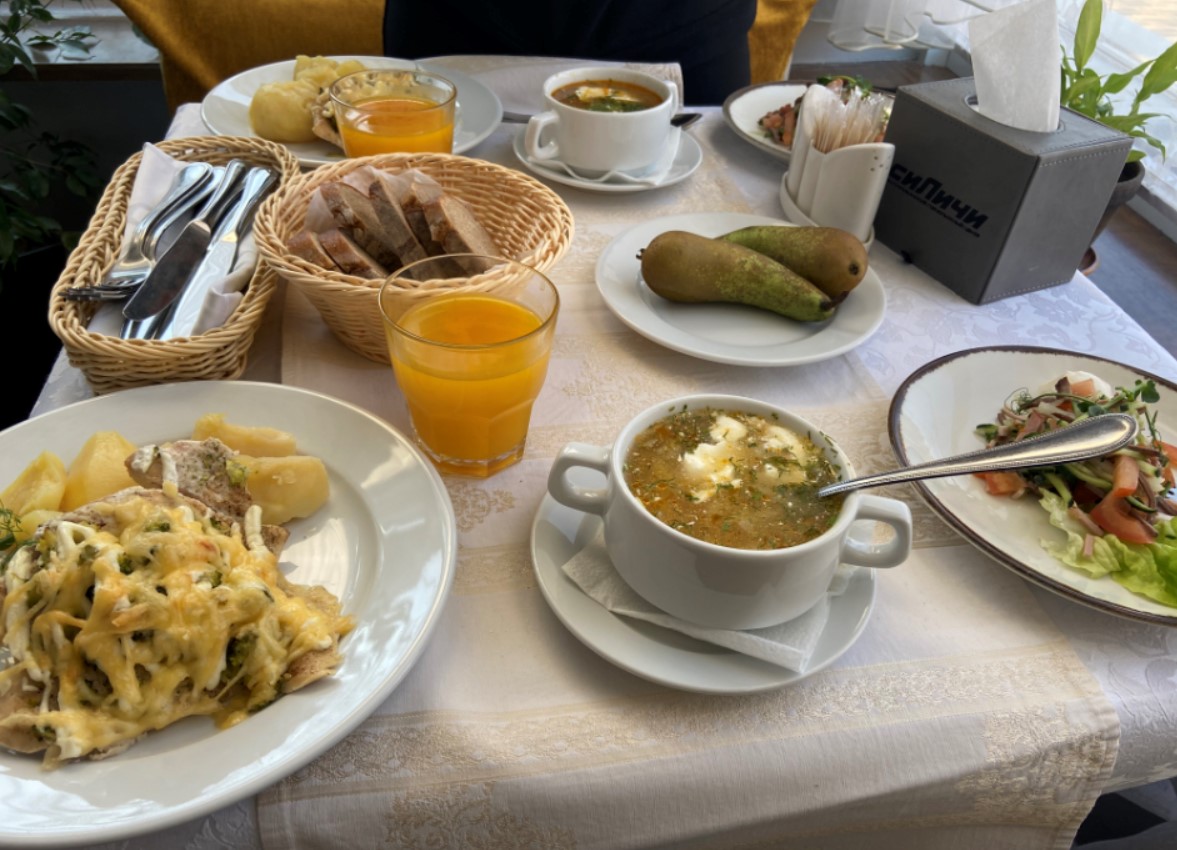 And this is such meals are given to guests living in the complex. There is so much food that it is very difficult to eat the entire portion for an adult. Breakfasts and dinners are a little smaller, but also large.
Cafe "Podgornoe". The cafe is located near the "health trail" itself and will be a comfortable and delicious rest stop. There are tables for 16 people in the institution. Tired from the road travelers can drink hot drinks and have a snack of pancakes or barbecue.
Rental station cafe. The spacious cafe for 40 people sells fresh pastries, coffee, tea, and hot meals that will give skiers the energy they need before conquering the peaks.
Those who come to ski for a few hours mainly use the cafe for a quick snack. The prices are quite democratic and a snack for two won't cost more than 20 rubles. In Logoisk it would cost at least 40 rubles.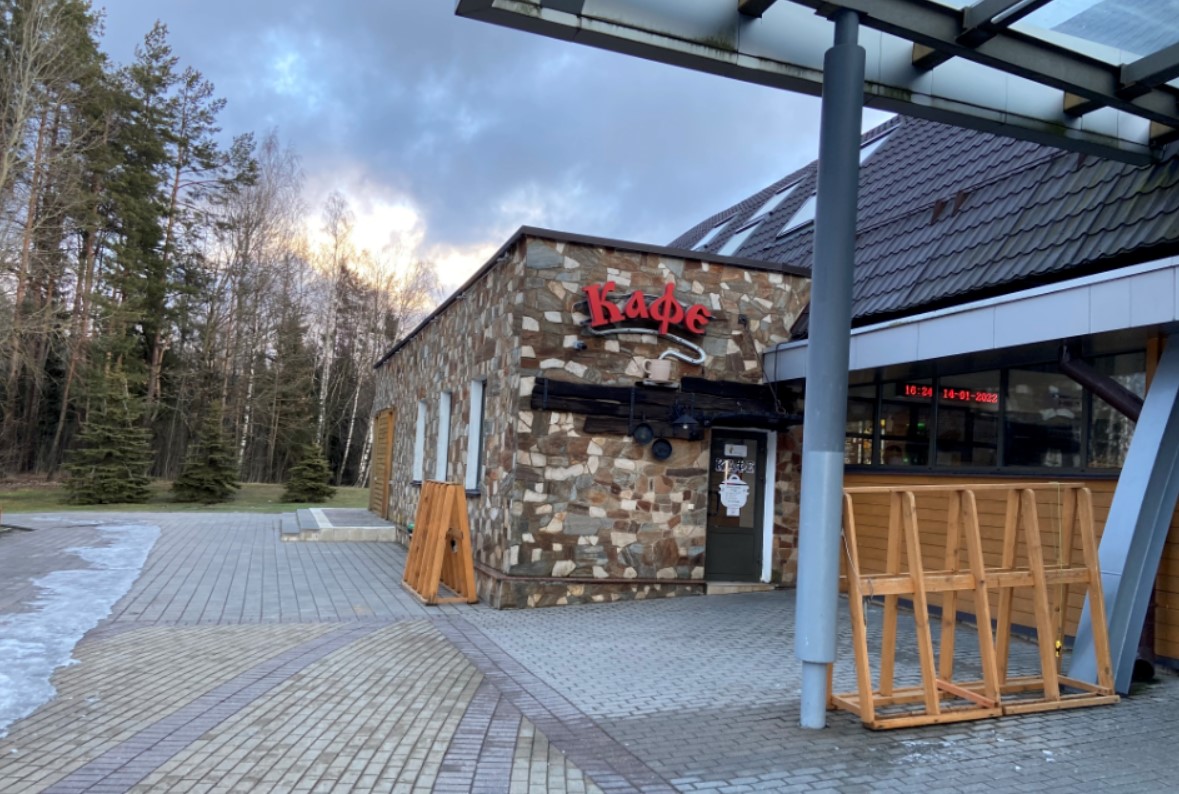 Skating Rink in Silichi
The skiing complex has an ice rink, where you can still skate after a difficult descent. But during the winter season there are almost no visitors at the rink. In most cases, it is visited by people who live in Silichi, to diversify their leisure time.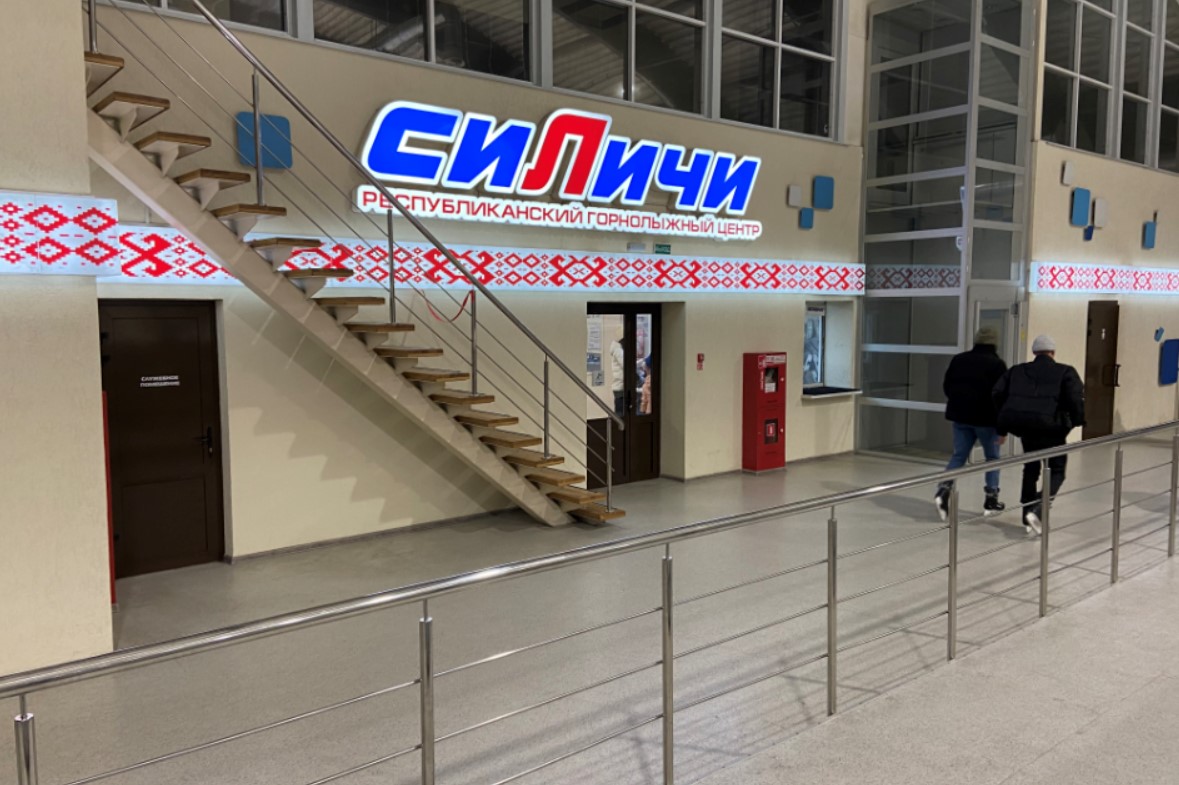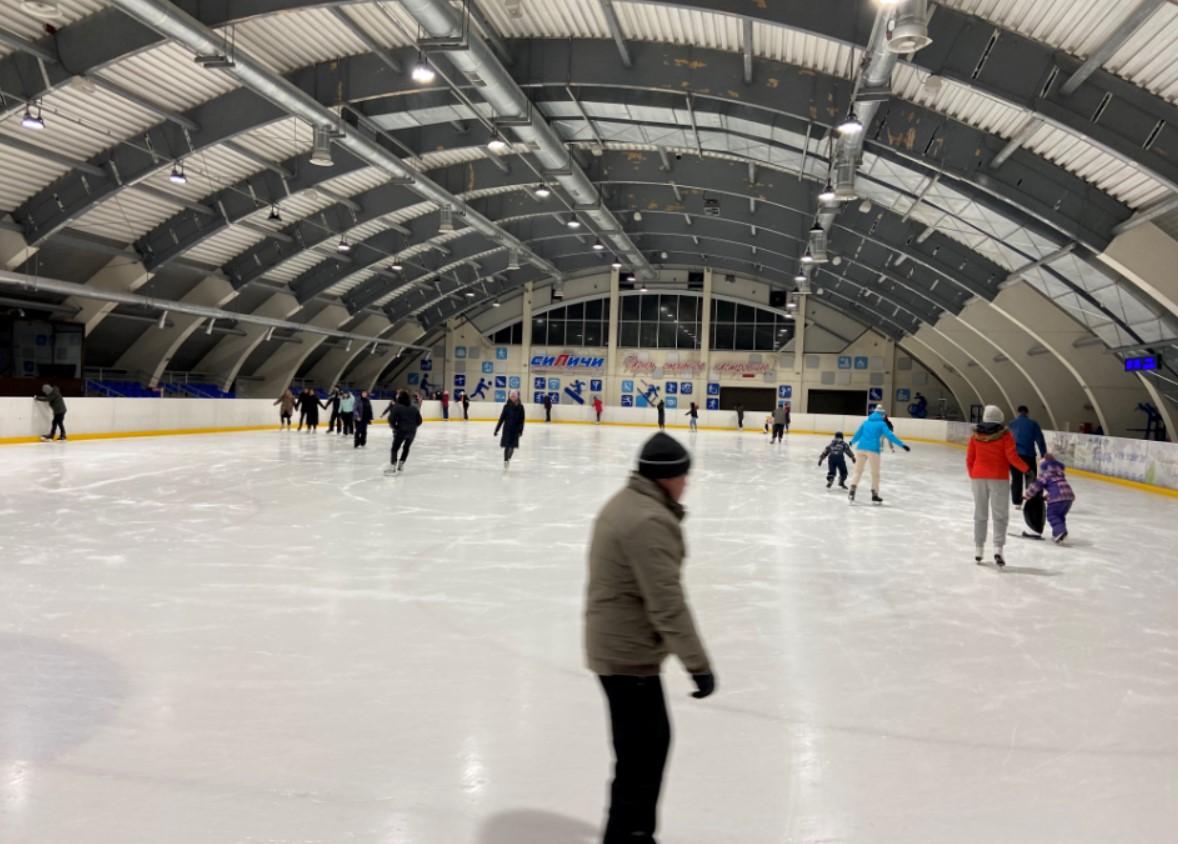 The ice rink is flooded evenly and it is a pleasure to skate on it. After each session the ice is polished and smoothed. The size of the rink is huge. The schedule of sessions is as follows:

Skates can be rented. The cost of admission ticket + skates will cost 7 rubles per hour for an adult on the day off.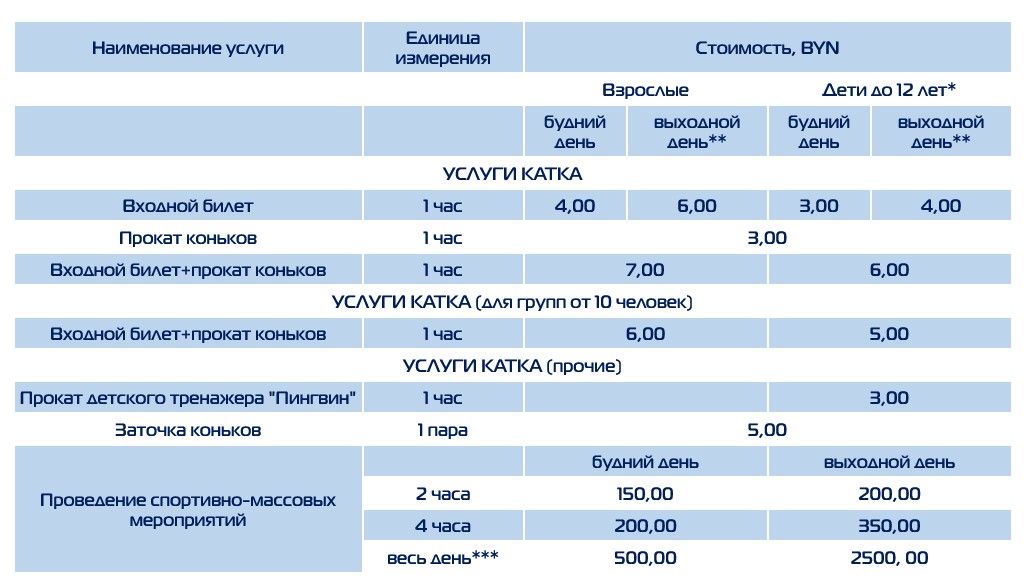 Tubing track in Silichi
There are tubing slopes for children and adults in the complex. If you have brought your inflated tubing, you can skate free of charge on the two tracks. If you don't have a tubing, or it needs to be pumped up, then on a weekday skating will cost 5 rubles for 30 minutes, and 8 rubles on weekends. To pump up will cost from 6 to 10 rubles.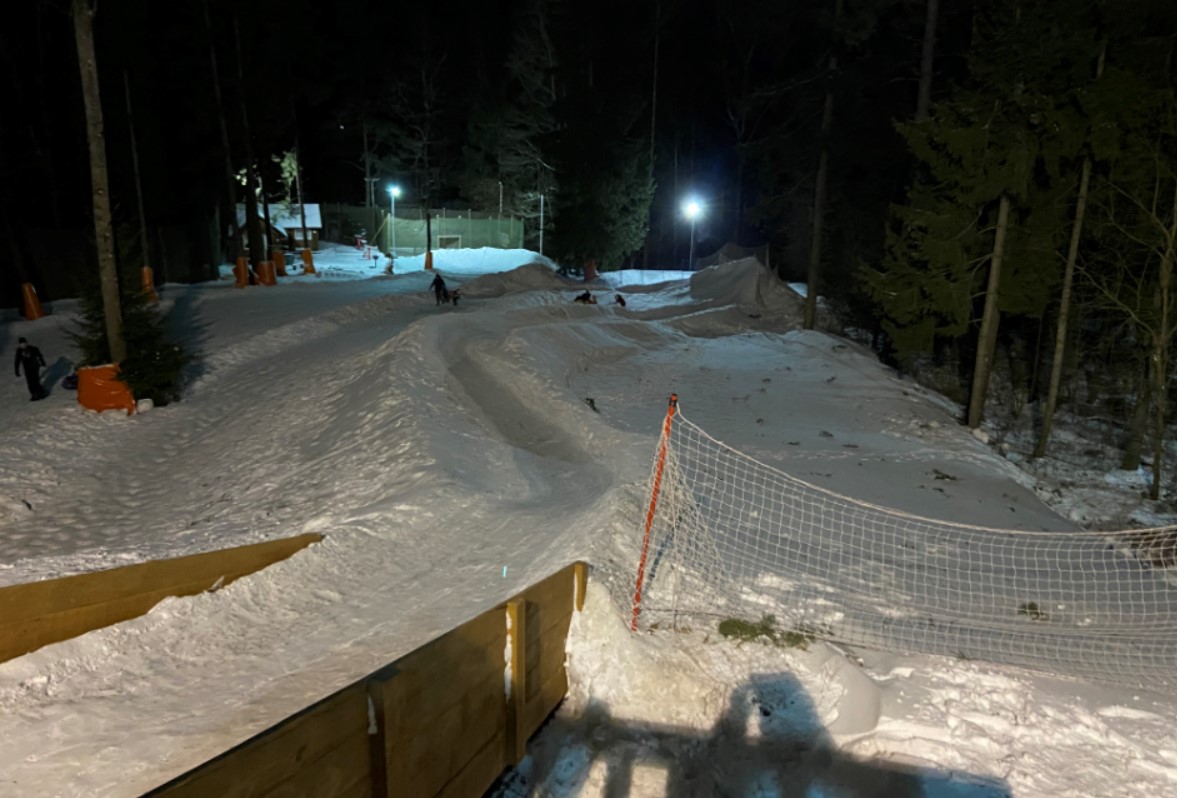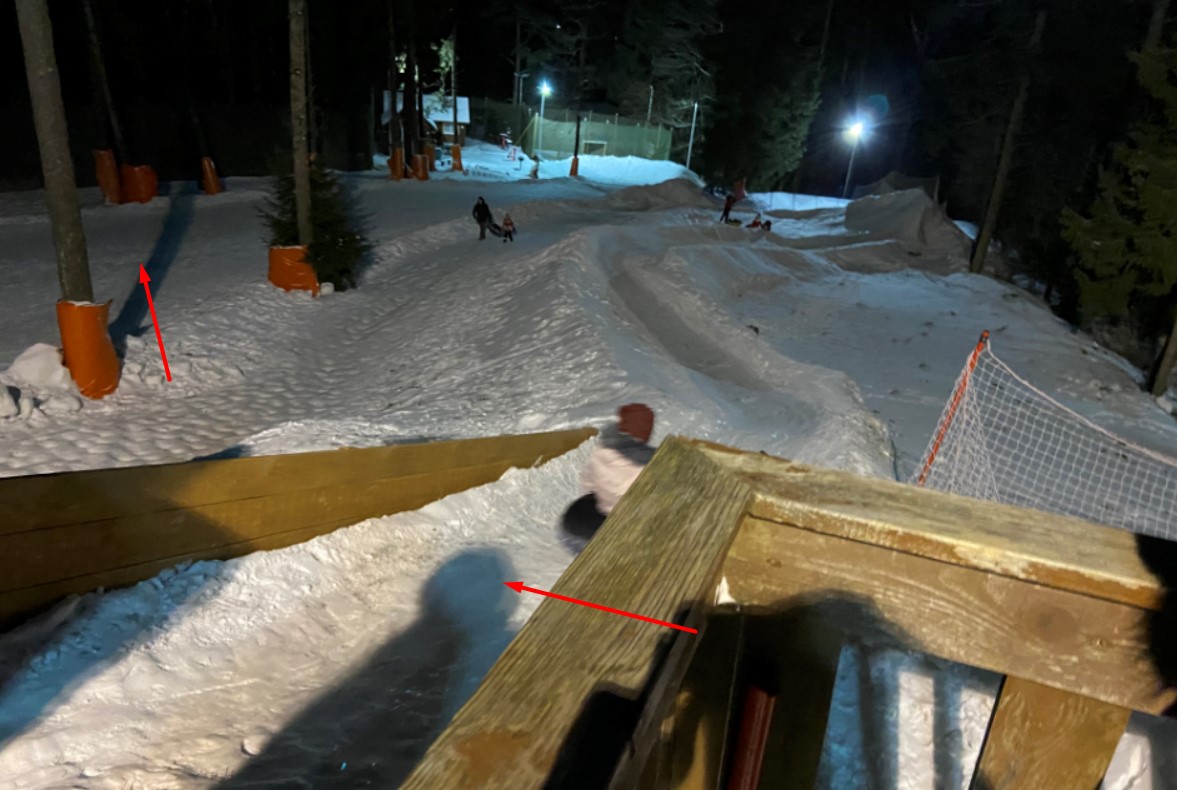 The arrows show two tracks. The first one on the left is not slippery and you need to take a good acceleration for sliding. The second is more prepared with good ice.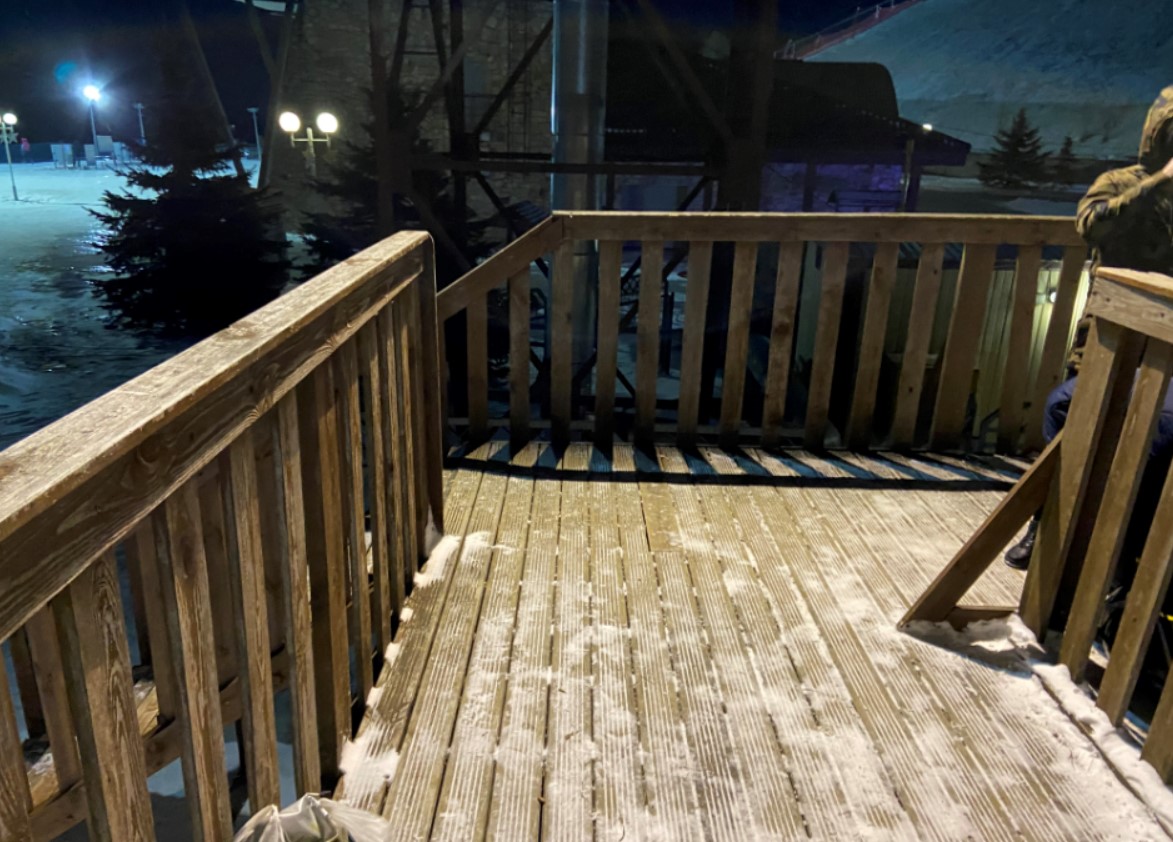 And this is a platform for downhill on tubing. On it first children go with tubing skis, and then go down the track.
Bani in the Silichi ski resort
There are three wood-fired bathhouses in Silichi as well as in Logoisk. You have to book them in advance, because when you arrive from December to January all the bathhouses are already booked. In November all the bathhouses are still free, but part of the time is already occupied. Here's what the bathhouses in Logojsk represent:
1. Steam over the pit. Spacious sauna with two compartments. Each compartment has a steam room, a rest place with a table and a swimming pool. Optimal number of people for one compartment – 6, for two compartments – 15 people. The duration of the session is 3 hours. The cost of this sauna is 130 rubles for 6 people.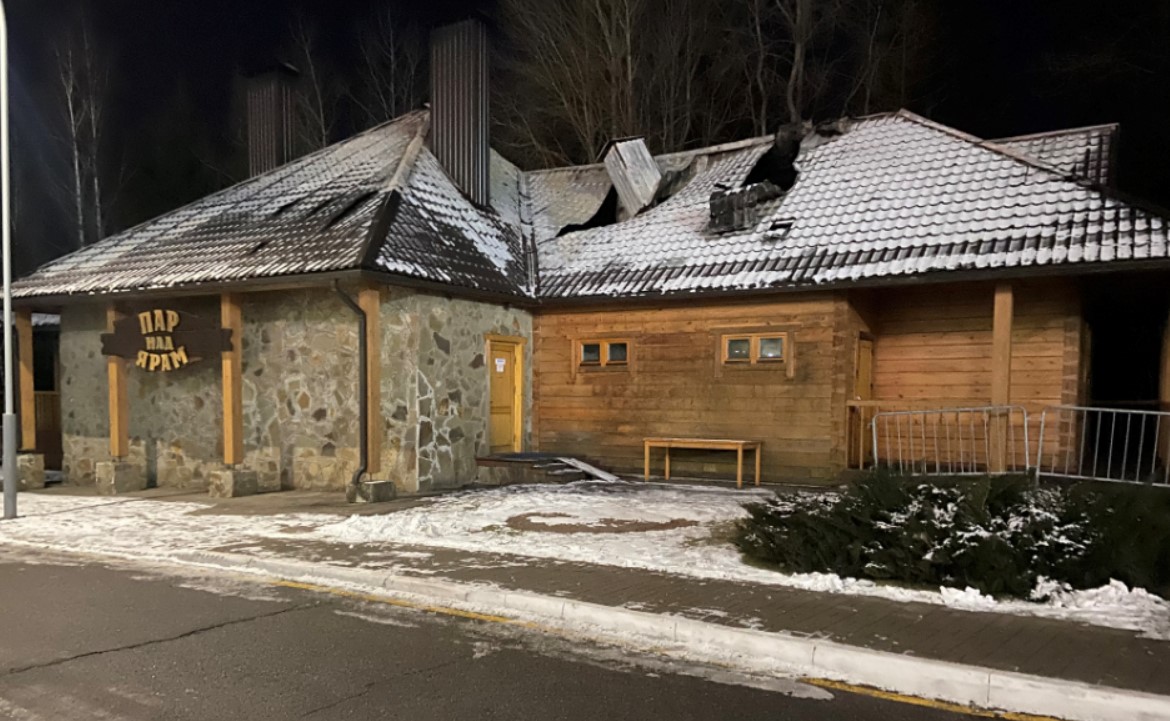 The bathhouse is currently out of operation due to a fire and roof collapse. Restoration works are going on all the time.
2. Powerful steam . There are 10 people in the room, but it does not differ from the first bath at first sight. The bath itself consists of a rest room, pool, steam room and shower. One of the minuses – a small table. Definitely can not accommodate 10 people, but it is comfortable enough for 6. The cost of 3 hours for 7 people will cost 220 rubles.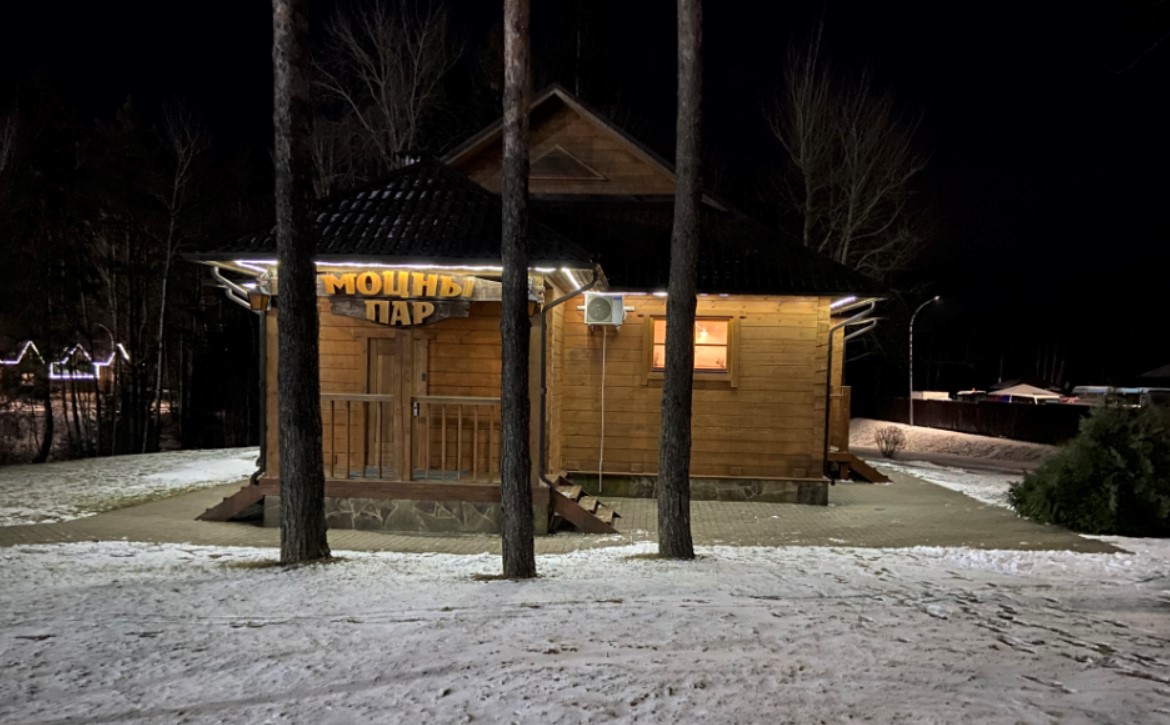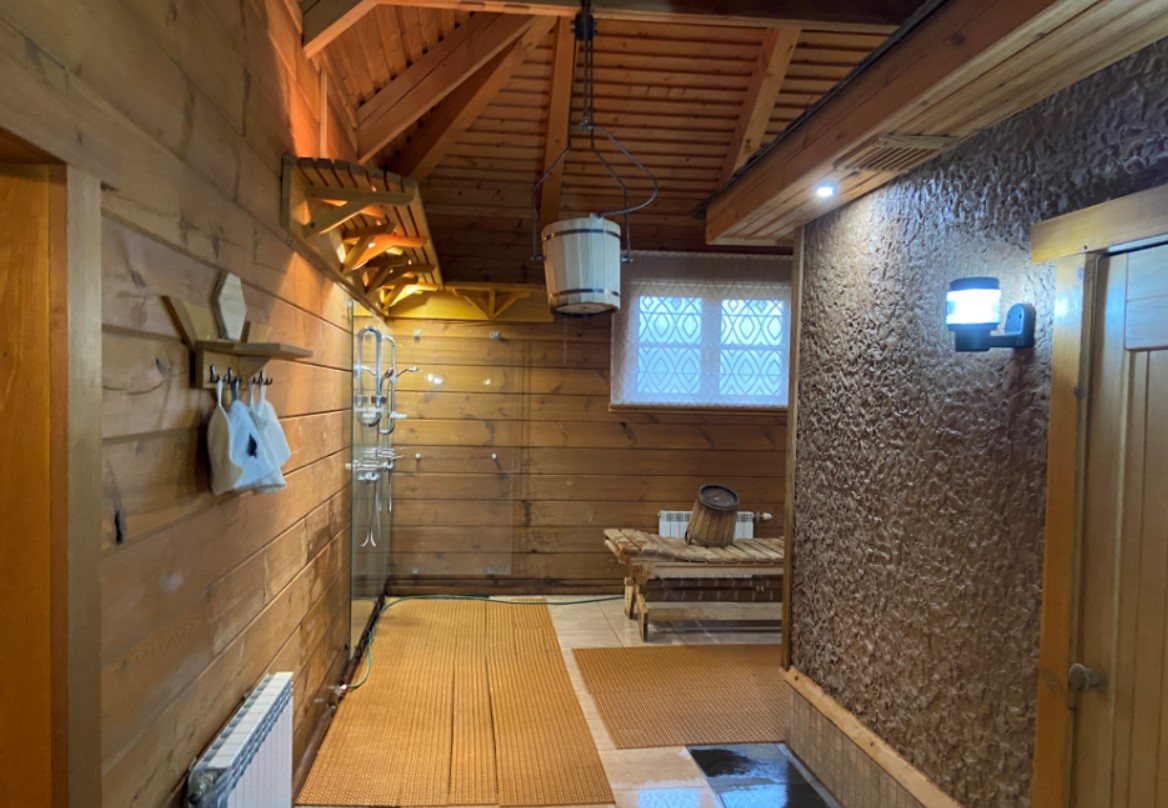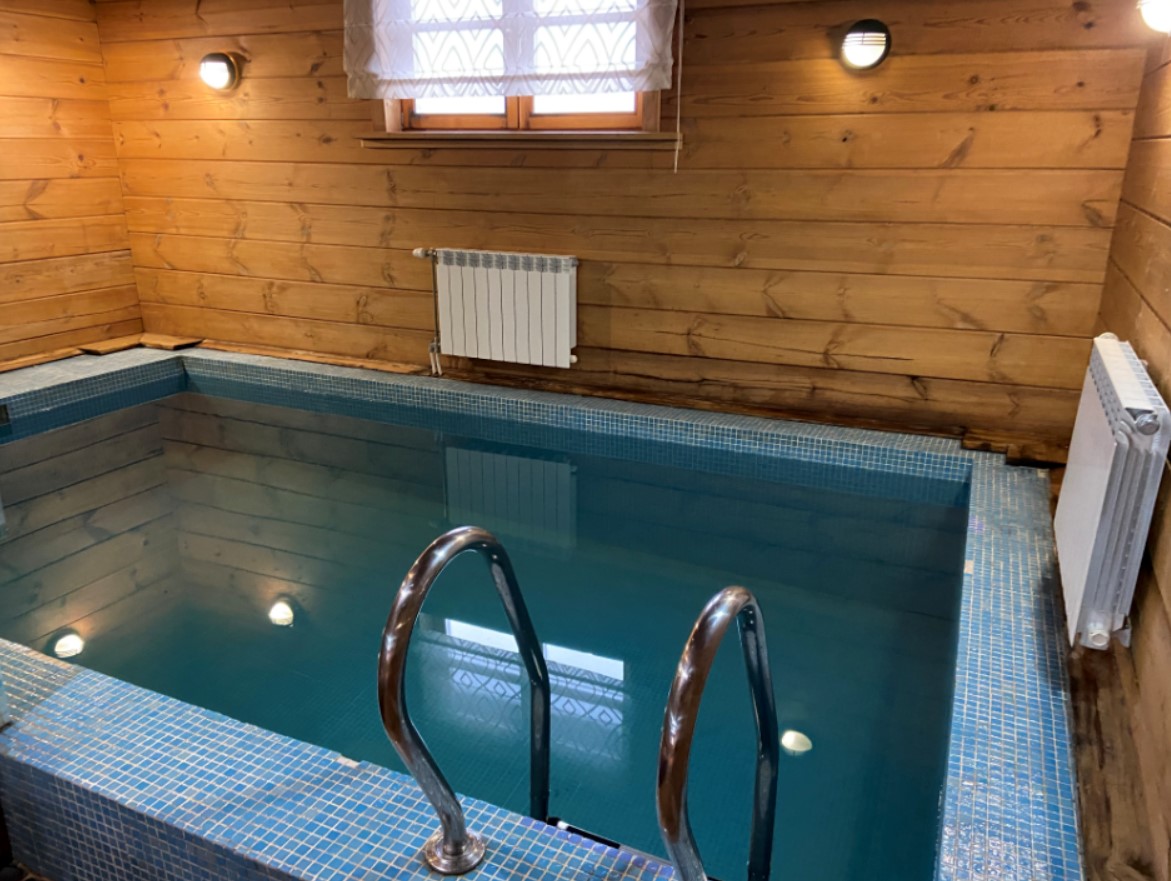 The pool is cool with 20 degrees water, but after the sauna is fine.
3. The royal bath for two people in 2021 and 2022 does not work.
Prices for the sauna complex in Silichi for 2022

The health trail in Silichi.
In order to get to the elevator without skis, you have to walk down the slope along the HEALTHY TRACK. If you walk down it, it's a pleasure. Forest, sunshine and snow, then back is much harder.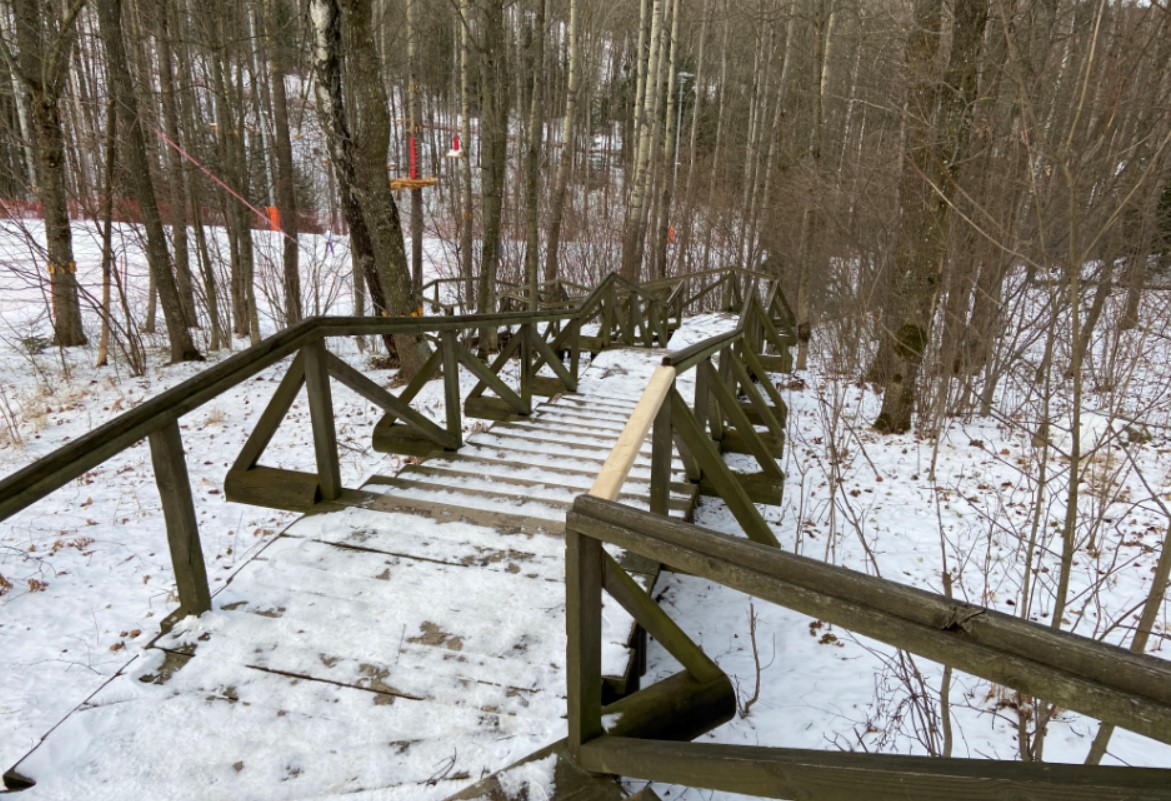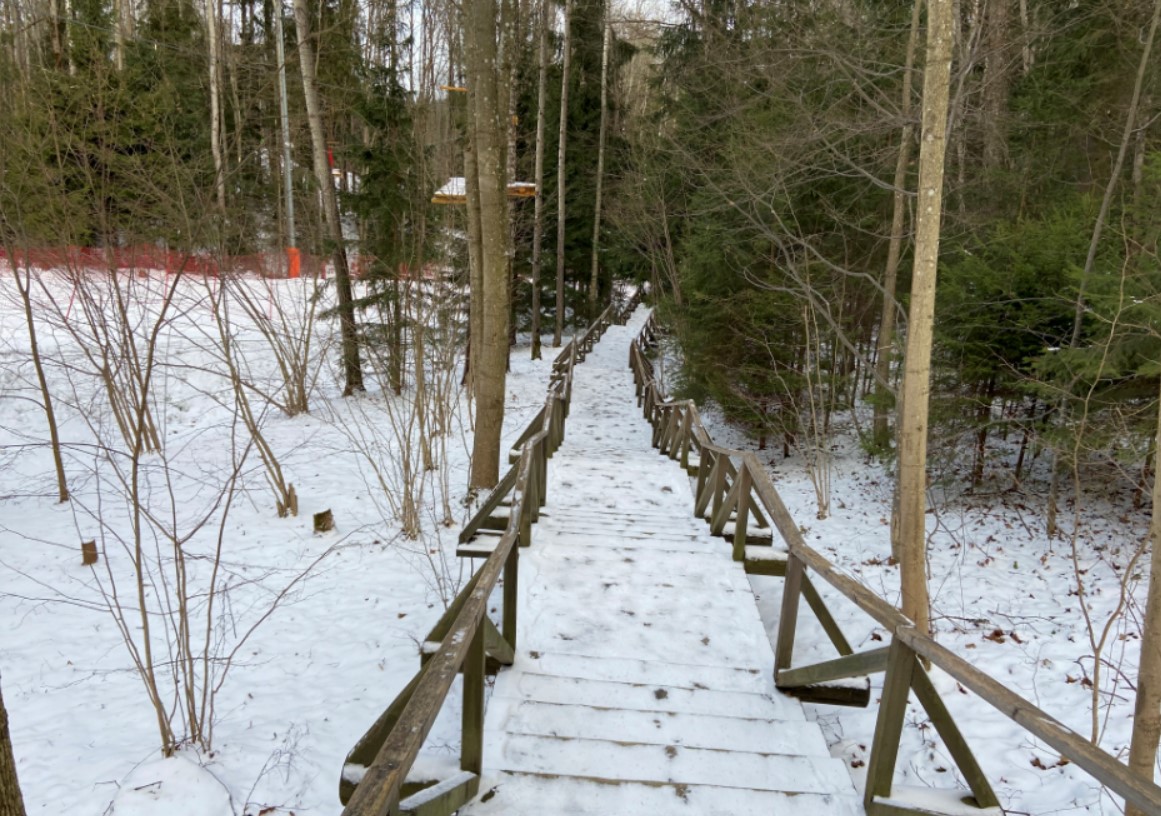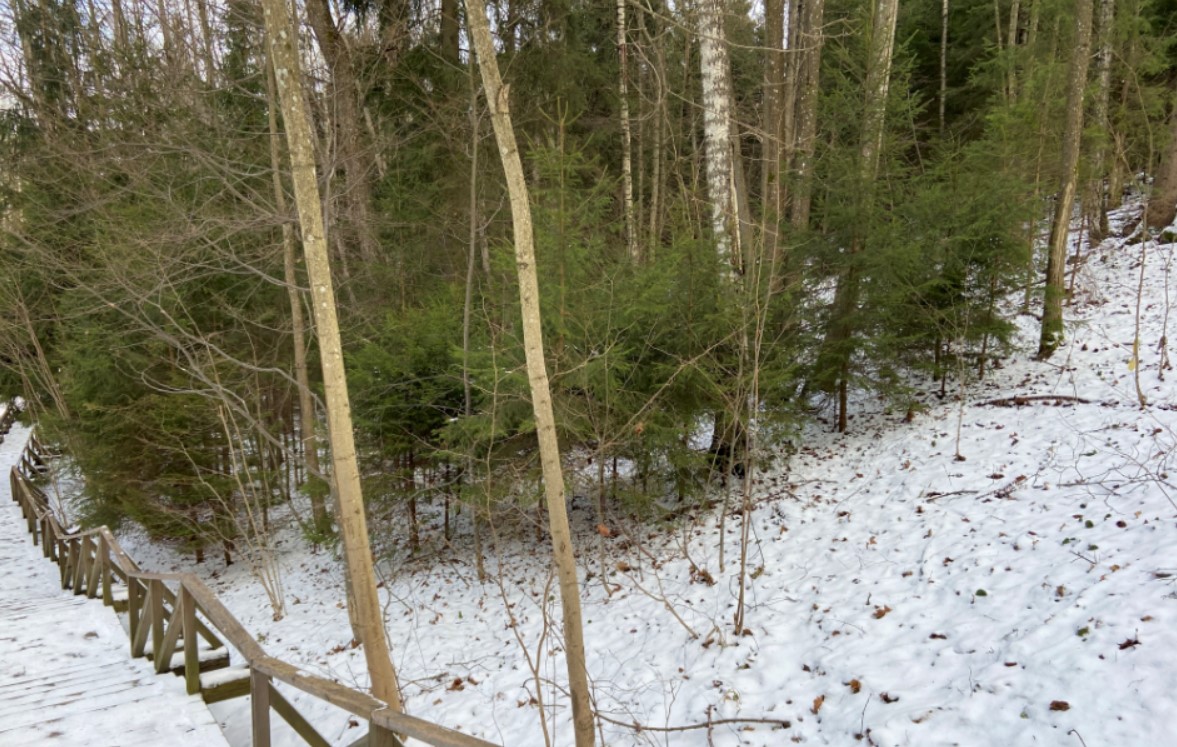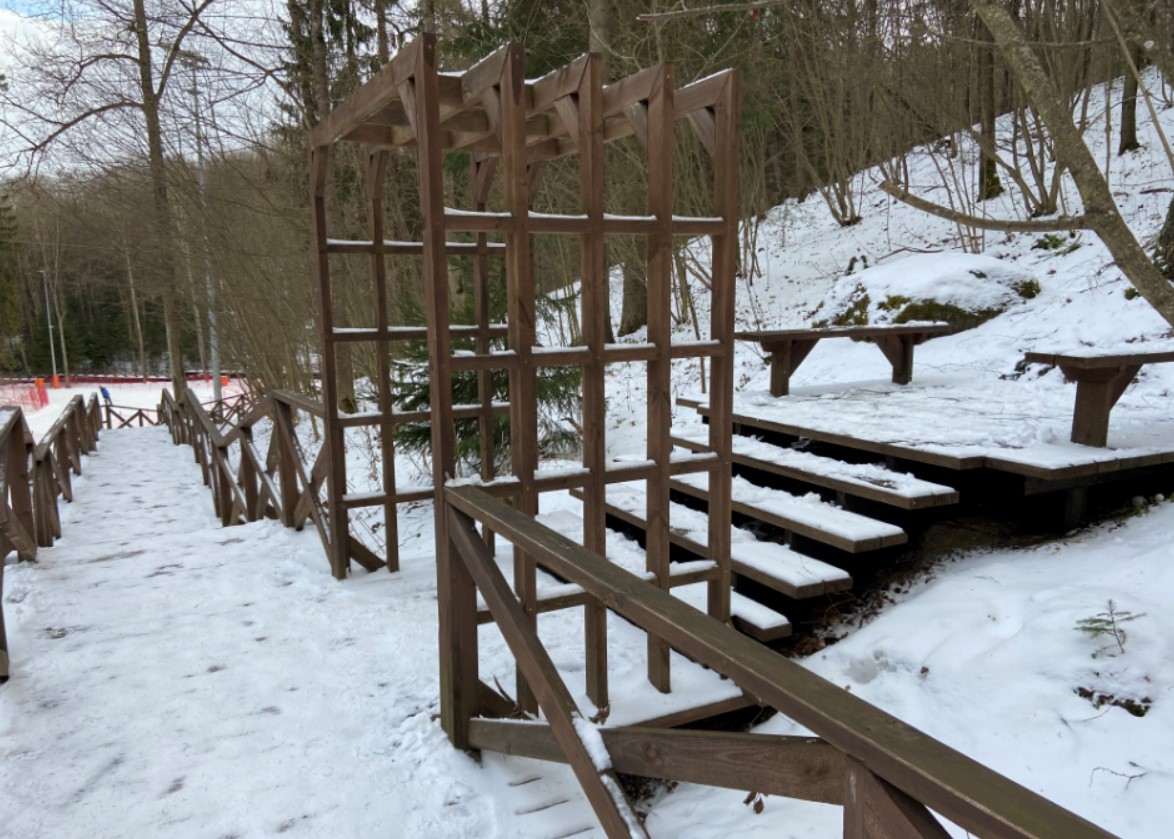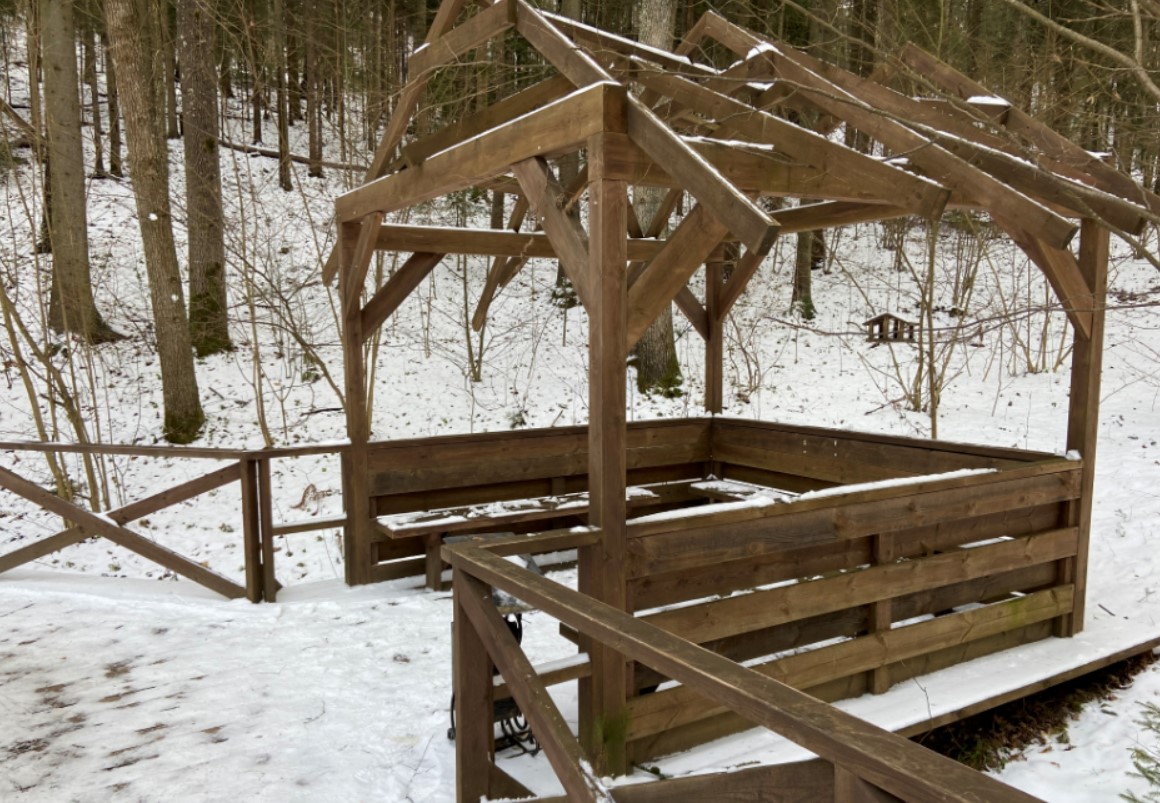 There are benches, gazebos and benches for relaxing on every part of the descent. So you can go up and down quietly resting at different parts of the trail.
Gazebos at Silichi
There are two types of summer houses: open and closed. The first type is well suited for summer outdoor recreation, although on Christmas Day all gazebos were occupied. Closed gazebos are good to use in the winter. In the summer, they are stuffy during the day, but no mosquitoes. In a closed gazebo there are markings for charging phones and in winter you can take a kettle for making tea and coffee, and perhaps mulled wine.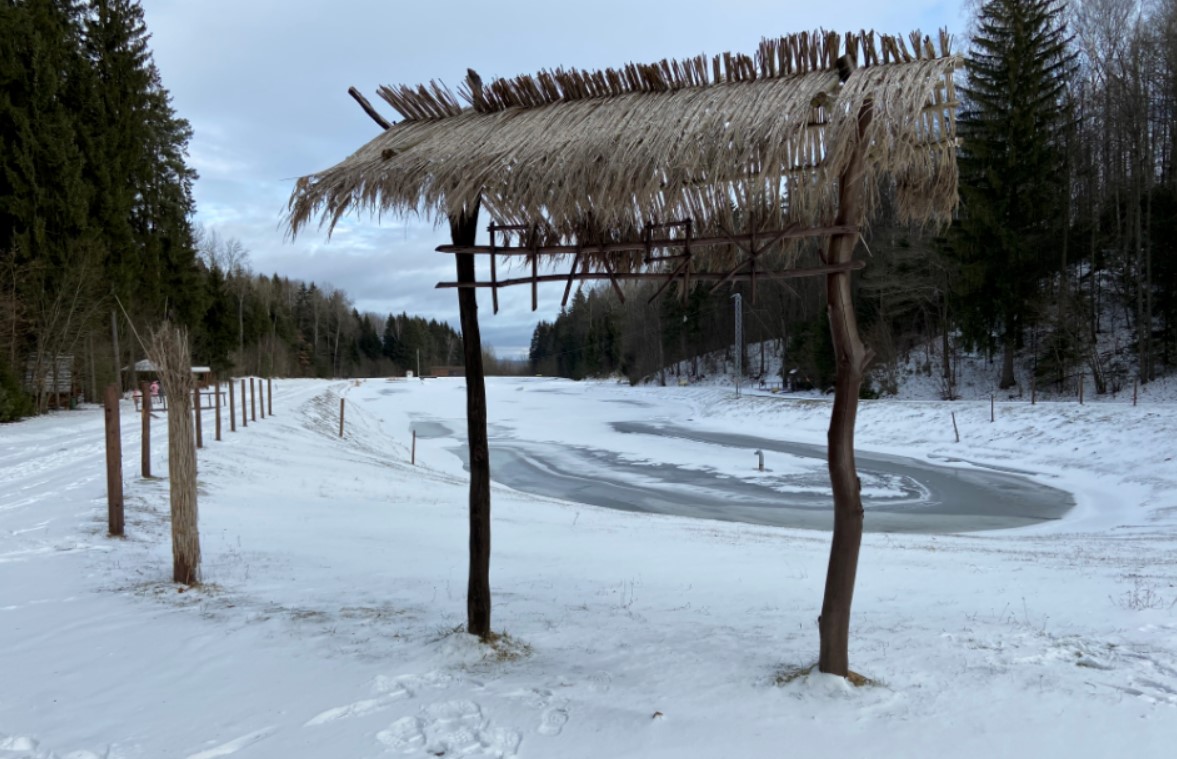 From personal experience I can say that in closed gazebo at -5 you can easily spend the evening. Of the minuses, there are no near toilets. On the plus side, the rental price includes a barbecue and firewood. Nearby there are trash bins. It is possible to take a grill, but it is better to reserve it beforehand and it is free too.
The cost of the closed gazebo for the whole day is 100 rubles for 20 people and 250 rubles for 50 people. Open arbors for 4-6 people cost 50 rubles, for 10 people – 60 rubles.

You can also take a tablecloth for closed gazebos. If you haven't received a tablecloth, please remind us about it.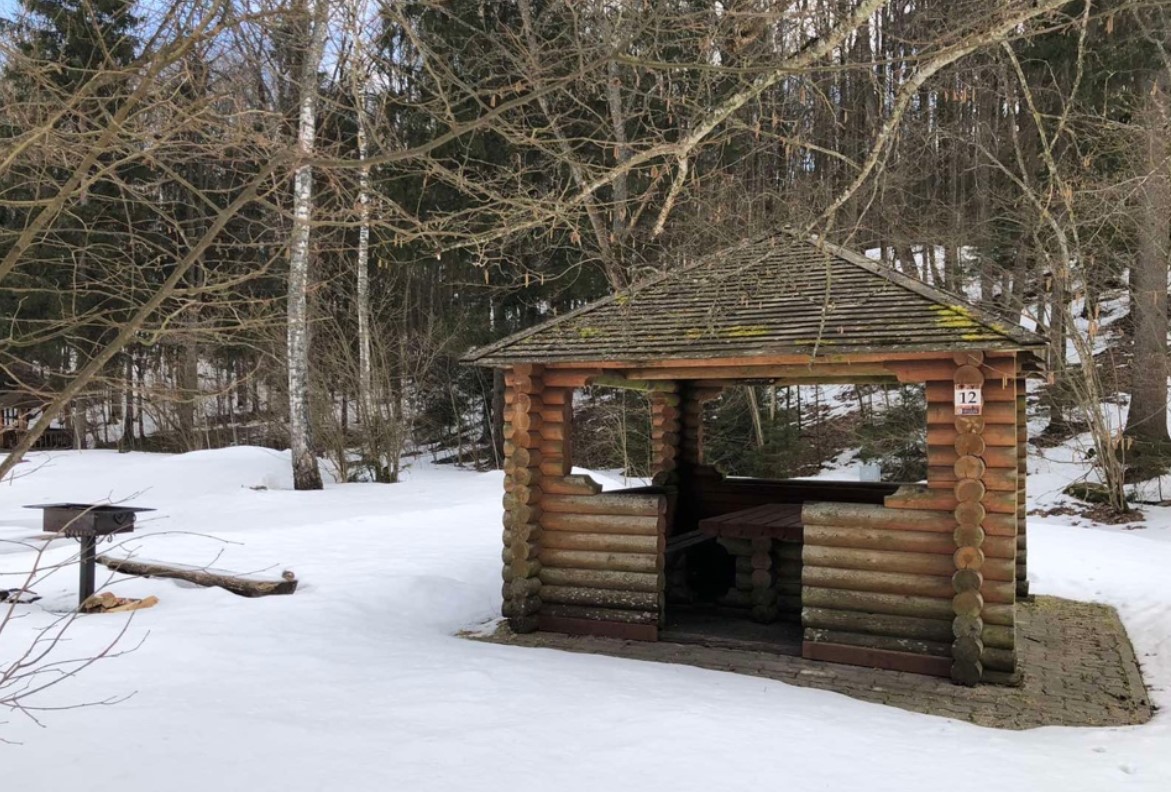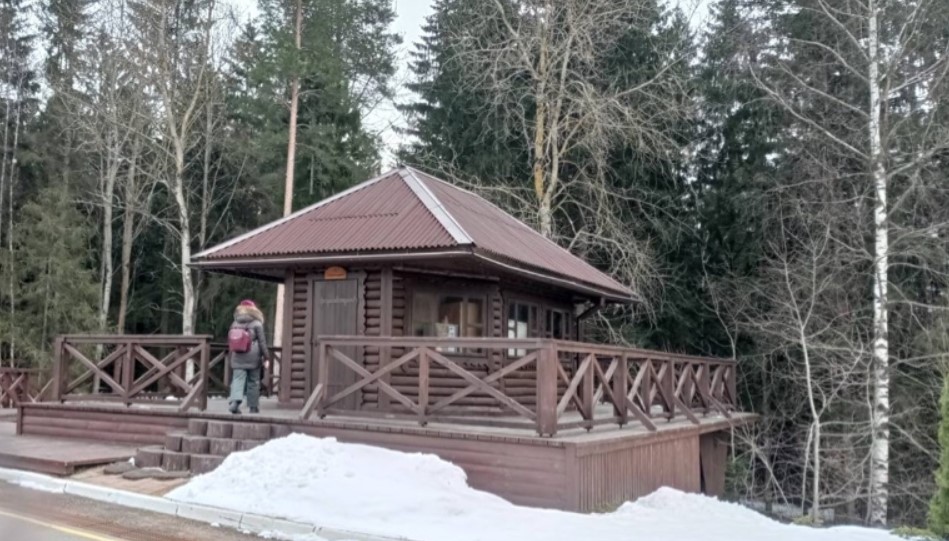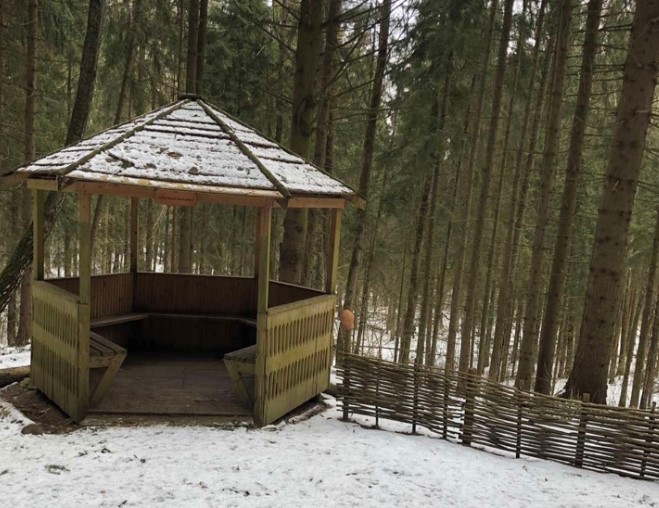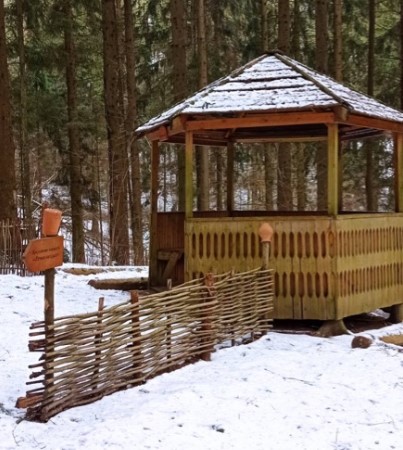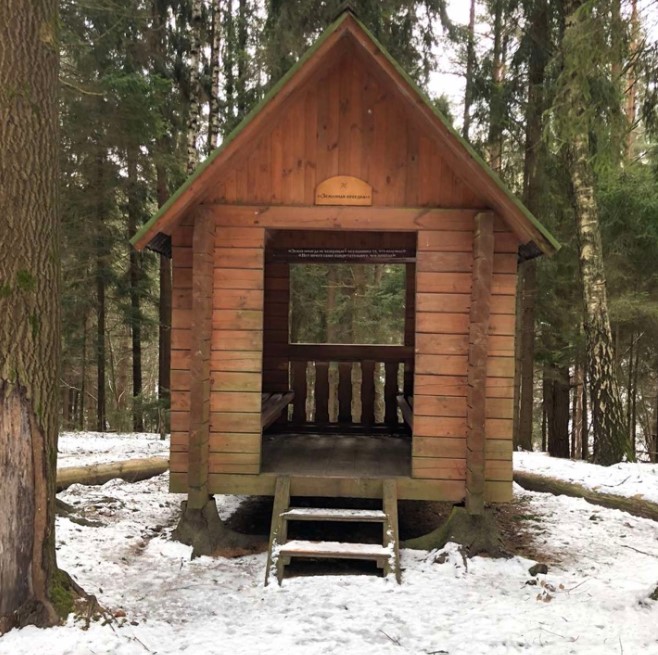 Sillichi ski resort mode and address
Working regimes of Silichi ski slopes:
Mon-Thurs – from 12:00 to 23:00
Fri – 12:00 to 02:00
Sat – from 09:00 to 02:00
Sunday from 09:00 to 22:00
Nighttime skiing on Fridays and Saturdays from 10:00 am to 2:00 pm

Contact phone numbers : +375 17 555 55 00 and +375 29 8 324 324
Address : 223116, Minsk region, Logoisk district, "Yunost" sanatorium of the Department of Affairs of the President of the Republic.
Coordinates for cars : 54° 9′ 24″ north latitude, 27° 50′ 16″ east longitude.