Ten Years of Australia. The experience of a seasoned traveler to the ends of the world. Part One
The technical director of Hello World! Technologies Yakov Lilo on how to survive 24 hours in an airplane, what you need for an invisible visa, and how you can be mugged by cockatoos. Also about the weather, nature, and roads to Australia.
Crocodiles. Sharks. Jellyfish. Spiders. Snakes. Divine nature. Fantastic wine. Scary expensive everything. IT handymen. Left-handed traffic. Summer in winter. Draconian fines. Cockatoos. Koalas. Kangaroos walking the streets. Huge distances. National parks. Spiders… I think that's been there. Welcome to Australia.
Land of migrant dreamers and meditatively calm locals. Dreamed of by about 17% of Russians, it is firmly entrenched in the top four most desirable countries to move to and occasionally tops it.
We recently discovered that we have a lot of valuable first-hand information for you, as our technical director has been regularly flying from remote Siberia to the green edge of the world for ten years (since 2009).
And in that time (he still hasn't been eaten yet) he's travelled around quite a bit of it, visiting Sydney, Melbourne, the Gold Coast, Cairns, Port Douglas, Canberra, Adelaide, Kangaroo Island and lots of smaller towns. We also do business with Australians. And we have a lot to say about that, too.
"When God made time, he made enough of it." Judging by the mentality, this is a favorite Irish saying of Australians. Because their characteristic feature is that they are always "relaxed. There are no jerky drivers and no abrupt lane changes.
If someone frantically accelerates or violates traffic rules, most likely it's just some teenager who decided to "show his character". And believe me, a demonstration of "character" is very, very expensive there.
"It's not the money that makes you happy. It's the amount of it, well, well. They want a lot of money here, not only when they fine you for all sorts of violations. If you decide to fly to Australia (no matter what for), get ready to splurge left and right.
This is not a country for backpackers and "tourists with $100". No, they are there, of course, but they are much less than in the budget countries. Australians want money everywhere and a lot, for everything and at every step.
In fact, you have only two options on how to get to Sydney: either via China or the UAE. The advantage of flying through China is the most direct and shortest route possible.
If you start from Omsk, it's as follows: Omsk-Novosibirsk-Beijing-Sydney. Theoretically this should save time. But there is a disadvantage associated with the Sydney-Beijing-Omsk return flight. The Beijing-Omsk flight flies once a week. Accordingly, if the flight from Sydney is late, there are problems associated with unplanned vacations in China.
As it happens, I fly through the Arab Emirates. Accordingly, the flight to Moscow takes 3-4 hours, then we have to spend some time in the capital, from 3 to 12 hours, then a 5-hour flight to Dubai, where we spend about 4 hours. And then the most exciting part: 13 to 15 hours to Sydney. That's a tough one.
In total, you spend 21-24 hours in the air and 7-16 hours waiting for the next flight. The hardest part is the last and longest flight. How do you cope?
On the plane, it's best to take aisle seats so that you can stand on your feet for 15 hours in the air. An important note: a plane from Omsk to Moscow is not comparable in comfort to a plane from Dubai to Sydney. It saves. For one thing, there is more space. It flies either an Airbus A380 or a Boeing 747, they are both double-deckers. The cabin is pressurized more comfortably than other planes. Plus there are monitors on the seats opposite with movies, games, music, shows. Meals are certainly better than on our domestic airlines.
Previously travelers had to buy tickets Omsk-Moscow and then Moscow-Sydney separately. Now you can buy a composite Omsk-Sydney ticket with two connections.
In this case all the delays and delays will be the airline's problem, not yours. In the case of force majeure she would have to buy you new tickets, put you in a hotel and so on.
On such a multi-stage flight, this is very important. It really helped me out once. As for cost, at the beginning of this year I managed to get tickets Omsk-Sydney and Sydney-Omsk for 80,000 rubles. For this route it is a very good price. We were lucky: there was a special offer from the airline and I bought the tickets a few months in advance.
Let's talk about getting a tourist visa. Australia is considered one of the "difficult" countries in this regard, but there are advantages. For example, you don't have to be present at the embassy now, nor do you have to send in the originals of anything. Everything is done online.
The procedure is standard. You prepare a bunch of documents, including a letter from your employer, who certifies that you really are his employee, specifies what position you have, and confirms that you have received regular paid leave and your return to work is very welcome. And in general you, as an honest person with a salary, are not attracted to illegal labor migration.
You also need certificates, which also confirm your strong connection to your home country. This can be real estate documents, marriage certificates, birth certificates of children.
Certainly, it is necessary to confirm your financial prosperity: that you can support yourself during all time of stay in Australia. The forums have recommendations on this subject, but no one gives clear criteria.
Not naming the exact amounts, as if the embassy deprives all the possibility of cheating, as well as leaving room for maneuver, so that there was an opportunity to refuse at its discretion.
Be sure to demonstrate where you're going to live in Australia, as well as a rough plan for your entertainment. It feels like if you're not going to have an interesting time in a country that was created for it, you will be rejected in favor of more motivated tourists!
So, the packet of documents you have gathered, you need to scan according to the rules, which are presented on the website of the embassy. Do not think that it is so easy. Everything must be a certain size and collected in one file.
Next, you need to fill out several forms. Australians want to know everything about you: where and when you worked, whether you served in the army (and why not, for example), where you studied, whether you have a criminal record. A big list of questions about whether you have been accused of terrorism, rape. You can't just say that your biography is crystal clear – you have to answer on all counts.
After sending the documents, you have to wait from two weeks to three months. But most often the answer comes in a month. If everything is approved and you are given a visa, you do not need to stick it in your passport. You get a visa without receiving its material confirmation.
You just receive an e-mail notifying you that the coveted document is yours. The letter must be printed out, just in case. Anyone can check on the site if you have a visa, but as practice shows, the Internet usually refuses at the most inopportune moment.
We in our company did the integration with this Australian system, which verifies visas, it's called VEVO, Visa Entitlement Verification Online. We got a lot of life experience. Challenging task when it comes to integration with government services. These services are about the same in Russia and Australia in terms of the number of hassles.
At least something unites us. Because from here on, there will be a lot of differences.
This place you can not pass, but do not be afraid – even those who do not get on with the English language will understand. There are also videos on YouTube, especially for travelers who arrived or changed planes at the airport in Sydney.
There's nothing supernatural about the airport itself. Except that there is a lot of automation, a lot of things are completely robotic. The machine tells you where to stand, where to put your passport, how to lift your head, where to look and what to do while the documents are being checked.
They speak Australian English at the airport, just like everywhere else. You have to adjust to it, because there is a characteristic accent. It only intensifies if you leave the big cities and go somewhere in the countryside. You might not understand people there at all.
Interesting thing: in Australia there is a law forbidding planes to fly at night. Accordingly, you can't fly in or out during dark hours: either after 6:00 or before 11:00 pm.
The good news is that there is none if you are from Siberia. Despite the long-long-haul flight, we're just making too much of a detour. In terms of time zones, Omsk and Sydney are only four to five hours apart (depending on winter and summer time, the clocks are re-set there).
It is important that not everyone knows this, but when it is winter in Russia, it is summer in Australia. Accordingly, when we have spring – they have autumn.
If you have any doubts about this, we recommend refreshing your knowledge in Google by searching for "southern hemisphere.
Also many people for some reason think that winter in Australia is the same as our short and snowless Siberian summer. But no! Winter in Australia is rain and +10 ℃. It's far from ideal.
But summer is sunny and sometimes it's +40. +42 ℃ in the shade.
Australian Dollars. At one time the exchange rate with the U.S. dollar was one-to-one, but those good years for the Australians passed after the problems with oil began everywhere. Our ruble weakened a lot and so did the Australian dollar.
Today the Australian dollar (AUD) costs 45.08 rubles or $0.70.
Thanks to my interest in the rate of Australian dollar I found out that Australia, as it turned out, produces oil. I was surprised. In the economy, of course, everything is more complicated, not all processes are tied to oil. Nevertheless, such an interesting fact.
What is summer, besides good weather? Summer is fruit. In Australia – a very rich selection. I would like to make a special mention of mangoes.
They are very different from those that are sold in our fruit shops. A pretty bush has already grown from a seed of such an Australian mango in our office.
When it comes to less exotic fruits like oranges, they are as common and unassuming in Australia as apples are in our country.
My sister lives in Australia. Last summer she flew in and brought oranges from her tree. Yes, they have an orange tree growing in their yard, and it's very cool. But there's an important point! If you're all happy to own an orange tree and want to pick the fruit as ripe as possible, you've got competition. Those are cockatoos. They're a real problem. One day it turns out: while you were waiting for the oranges to ripen, a flock of cockatoos flew in, picked the entire crop and took it off to some unknown destination. For example, on the roof of your own house. And there you will find only scraps and crusts – that means the cockatoos tore and ate the oranges right there. So Australians sometimes have to pick green citrus too, not wanting to deal with cockatoos.
All the exotic fruits and berries that are well known, for example, from Thailand and Vietnam, where many people fly to on vacation and from where they bring back such delicacies, are also found in Australia. And there's a lot more. In addition to mangoes, you can mention rambutan, carambola. Very tasty blueberries. All fresh, which is not unimportant.
Let's be honest, we have so much information about our Australian adventures that we couldn't fit it all into one article. And it wouldn't even fit in two. And we don't know how about three. Our next feature tells you everything you need to know about public and private transport in Australia, as well as the topical, multi-legged, crawling, and buoyant topic of local wildlife that both attracts and discourages tourists.
You'll find out which puddle the crocodiles sit in and why they hide defibrillators under the benches. And we will definitely write about the wine.
If something interests you, write your question in comments. We will certainly try to answer it.
Available on Kinopoisk via Subscription Plus Multi with AmediaTeka or if you have the "AmediaTeka" add-on option. Terms: clck.ru/FMQND.
Frankly, it's kind of boring. It is clear that before the recent opuses about Moscow and New York to any story, but still I would like to know something interesting. Not about the fact that the flight to Australia is long (surprising!), not that it's expensive (twice as surprising!), not an extract from a school geography course.
I suppose, globally, you can reduce articles of this kind to three areas (perhaps I will be supplemented below): 1. How do you rest in Australia? 2. How is life in Australia? 3. "I'll tell you a funny story." That is an interesting personal experience.
With the first two items are usually presented in comparison (so easier to perceive). Here you write that the fines are expensive, but no specific figures. How much for speeding? How much for driving on the wrong side of the road? "How much for driving on the wrong side of the road? How they are and how we are – that's what is usually interesting.
1) What kind of holiday is this? Bars and pubs or beaches and surfing? 2) The life of whom? the recent migrant who rents an apartment, or one who sold his grandmother's house overlooking the sea for $ 3 million? 3) All the tourists love parrots, all the locals can't stand them. Cockatoos yell monstrously loud and disgusting (at dawn, very helpful to wake up), shitting like cows, if a flock sits on a tree to eat young shoots, then around five meters around will be covered with chips, debris and knots. Colorful lorikeets hang out in large flocks and raise a hell of a ruckus (of course, also at dawn), etc.
How much for the excess?
depends on how much you exceed it. Starts at $275 for +10 over the limit and up. But you have to pay $337 fine for not wearing seatbelt and $254 fine for parking closer than 5 meters to intersection. For drunk driving, it's a forfeit on the spot + $540 fine.
How much for driving on the wrong side of the road?
Huh, counts as "dangerous driving", can go up to jail time.
"We'll negotiate on the spot."
Nobody does that, because the penalty for trying to bribe a public official is 10 years in prison. All patrol officers have a camera on their chest, writes to the cloud regardless. If you have to solve an issue, you have to act at the level of the head of the department, through your friends. Local police management has huge opportunities, a lot of violations can be canceled "at their own discretion".
How they have it and how we have it.
People are the same everywhere, they all want the same money and power. Somewhere they live richer, so they won't bend over for a ruble, somewhere they are poorer, so they will kill for a ruble. There are cultural and geographical differences, but in general the same as elsewhere.
How long does it take to fly to Australia?
A flight to Australia can turn into a real round-the-world trip. The distance from Moscow to Sydney is 14,500 km. There are several long-haul airliners capable of covering this distance. But there are no direct flights from Russia to Australia because of low demand. Therefore you can get to Australia from Russia only with a connection (or several connections). Read below how long it takes to fly to Australia and in what cities it's more convenient to change planes.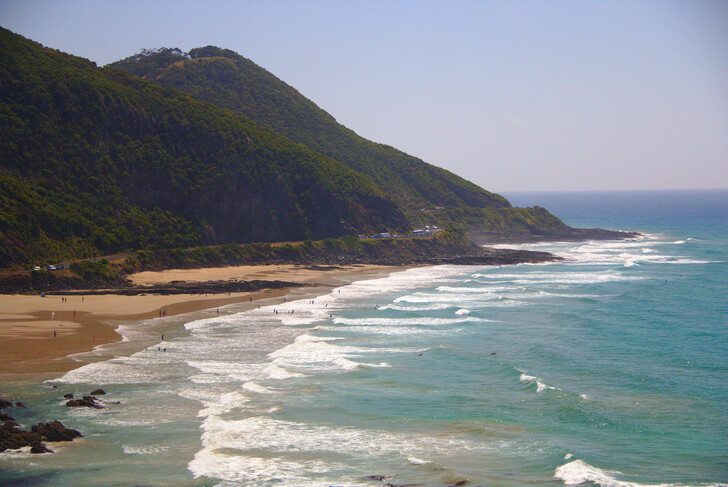 How long it takes to fly to Australia from Moscow
If there were direct flights from Russia to Sydney or Perth, the time to fly direct from Moscow to Australia would be at least 17.5 hours. The minimum flight time from Moscow to Australia, including connections, would be 18-19 hours. The exact time, how many hours it takes to fly Moscow to Australia depends on the destination point. Distances in Australia are not great, the difference in flight time to different cities can be up to 4-6 hours.
The most comfortable option would be connecting flights in Abu Dhabi, Dubai, Doha, Singapore and other cities in the Middle East and Asia. The shortest flight time (if you choose the shortest connection) is via Bali. Flight time between Moscow and Australia via the Indonesian island is from 18 hours. Good prices are found on flights with two connections – via Great Britain and the United States. But the flight will take more than a day and you will need a transit visa. How long does it take to fly from Moscow to Australia with two connections? Such flight may take from 24 hours and more. The exact time depends on the cities and the length of your connection.
How long is the flight Moscow – Australia via different countries
| | | |
| --- | --- | --- |
| City of connection | City of arrival in Australia | Flight time |
| Abu Dhabi and Dubai | Sydney | From 21 hours |
| Guangzhou and Beijing | Sydney | From 22 hours |
| Doha | Melbourne | From 22 hours |
| Bali | Sydney/Melbourne/Pert | From 18 hours (Perth), from 19 hours (Sydney and Melbourne) |
| Singapore | Sydney/Melbourne/Pert | From 18 hours (Perth), from 19 hours (Sydney and Melbourne) |
| Bangkok | Sydney | From 22 hours |
The advantages of flying through Asian countries include visa-free transit, a relatively fast flight – if the connection between flights does not exceed 2-4 hours, the flight will take less than a day. But the short connection time can be a disadvantage for some travelers – as there is no opportunity to rest between flights.
If Russian tourists do not need a visa in the connecting country, experienced travelers advise making a stopover for a day: to rest before a long flight to Australia, to see a new city. Some airlines offer a free overnight stay in a hotel and shuttle service to the city center for long layovers.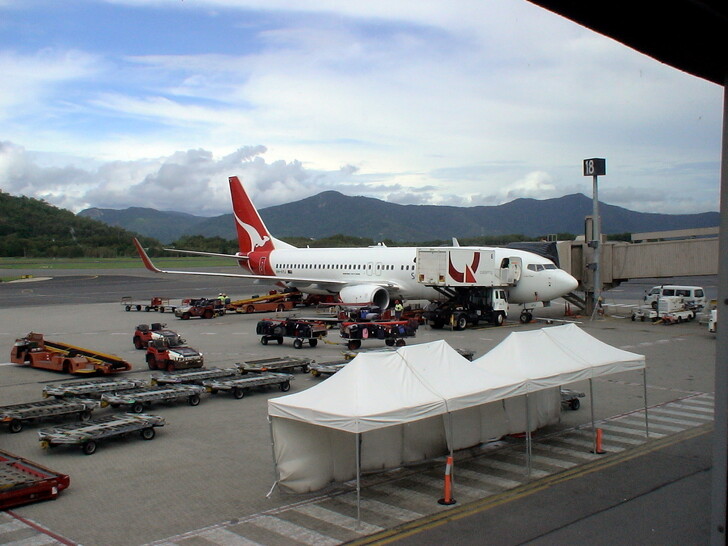 How long does it take to fly to Australia from other countries?
Australian cities rank among the longest air routes. For example, the London-Perth flight takes 17 hours and 20 minutes. The flight from London to Sydney lasts 19 hours and 20 minutes. The plane from the U.S. Houston (Texas) flies to Sydney for 17 hours and 30 minutes. The flight from Dallas to Sydney takes 17 hours and 15 minutes.
The question most often asked by Russians is "How long is the flight from Bali to Australia?" Vacationers on the Indonesian island not infrequently take the opportunity to visit the neighboring mainland for a few days. How long it takes to fly to Australia from Bali depends on the city of arrival. The flight to Perth takes 4 hours. The distance to Sydney by plane takes 6 hours 15 minutes, to Melbourne – 5 hours 40 minutes.
Flights from the Middle East take 13-15 hours. From Beijing and Seoul it takes 10.5-11 hours to reach Sydney, depending on the flight. A Tokyo-Sydney flight takes 9.5 hours. You can find out how long it takes to fly to Australia from other countries on the website of the airport of departure.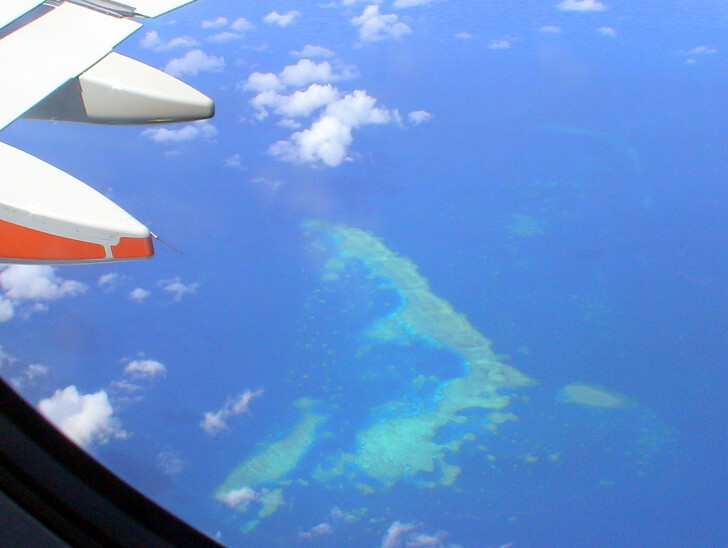 Domestic flights in Australia
Australia covers almost 7.7 million square kilometers. Domestic flights can take up to 5-6 hours. Air travel is the most convenient way to get from one coast of Australia to another. The busiest airports in Australia are Sydney, Melbourne and Perth.
How long is a domestic flight to Australia from Sydney
| | |
| --- | --- |
| City of arrival | Flight time |
| Melbourne | 1 hour 40 minutes |
| Perth | 5 hours |
| Canberra | 55 minutes |
| Darwin | 4 hours 30 minutes |
| Adelaide | 2 hours 5 minutes |
| Brisbane | 1 hour 30 minutes |
| Gold Coast | 1 hour 20 minutes |
| Hobart (Tasmania) | 1 hour 55 minutes |
How long does it take to fly domestically from Perth to Australia?
| | |
| --- | --- |
| City of arrival | Flight time |
| Melbourne | 3 hours 30 minutes |
| Sydney | 4 hours 15 minutes |
| Canberra | 3 hours 50 mins |
| Darwin | 3 hours 30 minutes |
| Adelaide | 2 hours 50 minutes |
| Brisbane | 4 hours and 20 minutes |
| Gold Coast | 4 hours 40 mins |
| Hobart (Tasmania) | 4 hours |
How long does it take to fly domestically from Melbourne to Australia?
| | |
| --- | --- |
| City of arrival | Flight time |
| Perth | 4 hours 10 minutes |
| Sydney | 1 hour 25 minutes |
| Canberra | 1 hour and 10 minutes |
| Darwin | 4 hours 30 minutes |
| Adelaide | 1 hour 25 minutes |
| Brisbane | 2 hours 10 minutes |
| Gold Coast | 2 hours 5 minutes |
| Hobart (Tasmania) | 1 hour 15 minutes |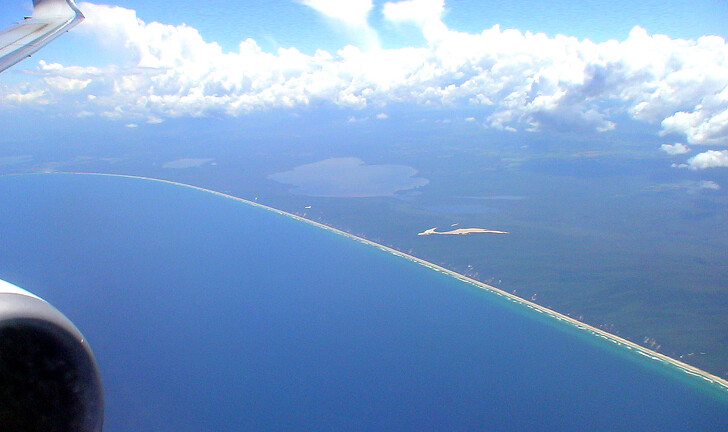 Tips for a long flight
Flying halfway around the world is a challenge for our bodies. To avoid starting your vacation with swollen feet, back pain and other discomfort, we've prepared a list of tips from medical professionals and seasoned travelers:
Comfortable clothing . Give preference to a loose cut and natural fabrics. Even in hot weather, you should take a warm jacket on board. It is better if it is a sweatshirt with a hood – often on the plane you can blow out the neck. Street shoes should be replaced by socks, slippers, or light sneakers like tennis shoes. Compression socks can save you from swollen feet.
Sleeping bags. Not all airlines provide masks, earplugs, and blankets. Take a sleeping mask (best with a gel insert), earplugs (there are special earplugs for flying), a blanket, and a travel pillow.
Travel cosmetic bag . It is recommended to take thermal water or refreshing wipes, lip balm, moisturizing cream on the plane. There are special face masks that moisturize and refresh your skin during the flight.
Warm up during the flight. Doctors recommend getting up from your seat every hour. You can simply walk around the cabin or do a number of special exercises.
Entertainment . Take a laptop or tablet with pre-loaded movies/games/podcasts on board. Since the flight to Australia will be operated by a foreign airline anyway, all media content on board will be in English at best. It is better to take a book in paper form – during the flight your eyes get tired of monitors quicker.
Choose the most comfortable place in the cabin. If you plan to sleep or would like to make a picture of the scenery from the window, take a seat near the window. If you don't sleep in the plane it's better to take an aisle seat so you don't disturb the neighbors and you'll have a possibility to get up for a workout. Some airlines offer more comfortable seats – by the emergency exits and with more space between seats – for an extra charge. A flight to Australia is when you can pay a little extra for comfort. How to choose your seats on the plane: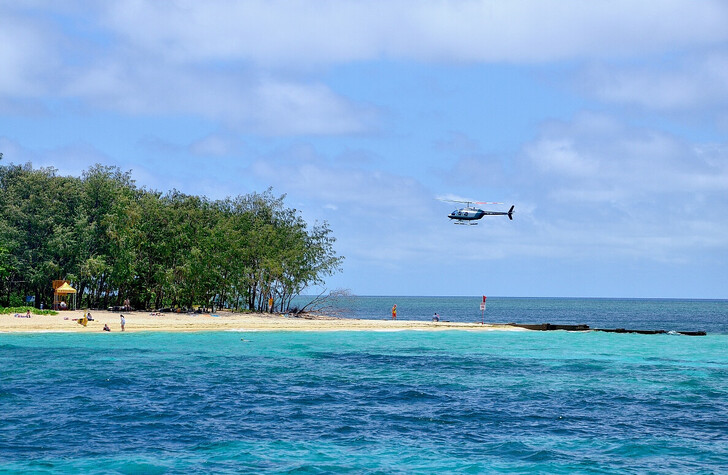 Buy a ticket to Australia
Searching through airline websites is time-consuming, and it's a rare traveler who knows exactly all the airlines flying to Australia. To avoid missing out on a bargain, it's convenient to search for flights to Australia with a connection through special aggregators that compare prices across different ticket agents. Using the search form below, you can select a ticket based on different requirements: price, flight time and duration of the transfer.
Airports in Australia
Australia has several dozen airports, including international destinations. But mainly flights from distant countries arrive in Sydney, Melbourne or Perth. Australia's largest airport is Sydney International Airport named after Kingsford Smith. It is 10 km from the business center of the city. The annual passenger traffic of the aviation hub of Sydney is about 40 million people. For the arrival and departure of civil flights operate 3 terminals. In the air harbor of Sydney has a curfew – despite the huge flow of passengers, flights are not performed at night. Express buses and trains connect the airport with downtown Sydney.
Melbourne International Airport is the second busiest airport in the country. It sees up to 32 million passengers a year. The airport takes flights from Asia, the United States and the Middle East. The airport has four terminals, three hotels, including a 5* hotel Hilton. There is a shuttle bus to the city, as well as bus services to other locations in the state.
Perth Airport is located in the suburbs of the state capital of Western Australia. Primarily, the air harbor receives flights from the Asia-Pacific direction. Passenger traffic exceeds 10 million people a year. 4 terminals accept domestic and international flights. You can get to the city of Perth by shuttle or shuttle buses.