Courchevel ski resort
Ski resort Courchevel (Courchevel) is one of the most popular and prestigious in the world. It has a huge number of slopes for all tastes as it combines several villages in the mountains next to each other in a common infrastructure. Most of the slopes are designed for beginners, but there are also good conditions for professionals. In 1992 the Winter Olympics were held here, and some of the buildings for athletes have remained, have been renovated and continue to function.
Courchevel in winter is an ideal place for active holidays. The season begins with the first snows the beginning – mid December, and ends in April. The mountain climate and a large amount of precipitation creates the perfect weather for skiing and snowboarding. The temperature is comfortable up to -10 degrees Celsius, no severe frosts. The sky is almost always sunny. The best month for winter sports is February. In summer it is also comfortable, and many French come here to do mountaineering and trekking.

Where is Courchevel
The site is located in France in the Alps in the Tarentaise valley, specifically in its upper part. Refers to the department of Savoy. There are no big cities and as such center. The resort area is represented by six villages, which are connected by free shuttle buses for skiers and ski elevators. This area is called the "Three Valleys. It was formed back in 1946. Partly belongs to the park Venoise.
Has its own airport, but it is considered one of the most dangerous in the world. Landing can make only pilots with special permission. Distances from the nearest airports: Chambery – 100 km, Geneva – 140 km, Grenoble – 180 km and Lyon 180 km.
Prices in Courchevel ski resort
Tickets for the resort will not be cheap, because in addition to the flight and accommodation you should buy special tickets that give the use of the sports area. Also proposed to rent ski equipment. There are also separate services and entertainment, which are also paid separately.

Ski pass in Courchevel
For tourists there is a special card – the Skipass or Skipass. It allows you to use all the ski areas and elevators, as well as travel by bus between the villages. You can buy tickets online, or on-site at the ticket office. There are seven fares:
Solo – 1 day on the Three Valleys for €66 for adults, €59.40 for seniors (ages 65-75), and €52.80 for children (ages 5-13);
Solo – 6 days at the Three Valleys for 330 euros for adults, 297 euros for seniors (65-75 years old), 264 euros for children (5-13 years old);
Famille or Family – the package for all the slopes does not have a constant price, but there is a discount if you are with children, and the more of you, the more favorable the cost;
Tribe – 6 days of skiing at all sites, per adult ticket costs 315 euros, but if there are more of you, there is a discount system;
Duo – specially for active recreation for two people, package from 6 days – 320 euros;
3 vallees liberte – designed for those who are going to ski from 8 to 21 days, special privileges and promotions are presented;
the seasonal package is valid from December to April for all pistes, the price for an adult from 1404 euros.
Equipment rental
There are 25 organizations at the location that provide equipment for rent. You can rent not only skis, but also snowboards, sleds, snowshoes, as well as clothes, helmets, and other necessary items. In addition, there are stores where you can buy everything. The average amount for a set (skis + poles + boots) – 30 euros per day. To rent a snowboard or skis separately – from 20 euros. Advantageous terms are provided for long-term renters. For a complete list of firms in the Courchevel ski resort please see the official website.
Courchevel mountains and slopes
The ski area is located on six peaks in the Alps:
Aiguille de Fruit – 3,051 m, but no tourist area at the top;
Saulire – 2,740 m, is an overhanging point from which to descend;
Vizelle – 2661m, one of the favorite spots for advanced skiers;
Croix des Verdons – 2739m, has a large open area to ride;
Pointe Emilienne – 2,598m, is remote from the rest of the mountains;
Rocher de la Lose – 2,527 m, the lowest among those presented.
The trails vary in color, from green to black. This indicates the complexity: green and blue are for amateurs, and red and black are for professionals. There are six zones:
Biollay – 15 elevators and 23 trails;
Chanrossa – 4 elevators and 7 trails without the green ones;
Tania – 7 elevators and 11 trails, pay attention to Bouc Blanc, which goes through the woods;
Loze – 11 elevators and 23 trails, it will be interesting for professional athletes on the black points;
Saulire – 4 elevators and 14 pistes without green, for skiers will do Marmottes (red), and for amateurs all blue – Creux;
Signal – 11 elevators and 25 trails.
There are 103 slopes with the total length of more than 150 km. The altitude difference is 1638 m, and the skiing area reaches up to 2738 m. The longest downhill runs for 3.9 km. There are separate areas for downhill and cross country skiing, and also for sledging. There are over 500 snow cannons installed in case there is no natural snow. For extreme skiers there is a snow park and halfpipe – a concave structure with two sides and a space in the center.
Heights of Courchevel ski resort
The ski area is divided into four main altitudes: 1,750, 1,650, 1,550 and 1,300 meters. There are six villages on them. Conventionally, they are considered resorts. Within each operate rental organizations, ski elevators, pistes and public transportation.
St. Bonne
This is where the skiing era was born. In 1908, the first hotel, Lac Bleu, was built. Those wishing to explore the local old architecture, baroque church and rustic streets. It was built at the lowest altitude and is the first point of conquest of the mountains.
Le Praz.
Located just above the previous locality. It has an Olympic ski jumping hill. There are many stores and restaurants. The slopes are ideal for beginners. There is also a gondola elevator, which in 8 minutes will take you to the highest point to go down.
La Tania
A small village standing in the woods where cars are not allowed. It has perfectly flat slopes that are suitable even for children. It is a great place for family recreation and entertainment. Be sure to take a ride through the Folyères forest track, where you will be surrounded by spruce trees.
Courchevel Village
You can get here either by skiing or on foot just to walk around, buy souvenirs or eat at one of dozens of unique restaurants. Many of them offer beautiful mountain views. A 2-minute, 30-second elevator ride will get you to the top tier. Nearby is a place for the toboggan (tobogganing) 2.5 m long, and here are the hot pools "Aquafun" – the largest in Europe.
Morion
The place is best suited for families and beginners, as there are many tracks in blue and green, which are the easiest. It stands slightly away from the other villages, so there is almost always sunshine. People also come here for the bar life and having fun nights out.
Courchevel 1850
The highest location boasts ideal slopes for professionals. The highest point at 2738 meters on the Saulire mountain is accessible with only one transfer. There awaits several interesting slopes, like the Grand Couloir, and a large open snow space for maneuvers.
Recreation and restaurants
In addition to active sports, there is a wide range of recreational services. All of them are presented in this list. Everyone can find something for themselves, because they are suitable for different ages and budgets. For example, there are the following types:
dancing for adults;
dog sledding;
heated outdoor pools and an indoor water park for children;
helicopter rides;
paraglider flights, etc.
There are also holiday events, theme nights, excursions, ski schools and preparatory courses. Venues can be rented for private parties and even weddings.
The main part of catering – expensive and fine restaurants, but bars with reasonable prices can be found. In Courchevel 1850 are the more prestigious establishments: Le 1947, Le Chabichou, Le Strato, Pierre Gagnaire Pour Les Airelles or Le Kintessence. All of them are Michelin-starred. A two-course lunch costs at least 150 euros. Pay special attention to the local Savoyard cuisine, it differs from the French one. You can try it in La Montagne, L'Ambassador and similar places. Prices start from 10 euros per dish. If you are looking for more economical options, go to Creperie Titine et Lilou or Le Kalico, they offer a kind of fast food.
How to get to the ski resort of Courchevel
The ski resort has its own airport, but it is equipped for small planes and helicopters. Therefore, there are no direct flights from Russia, but only domestic ones. We advise you to choose the neighboring airports, especially since there are four options to choose from.
The tickets to Geneva (Switzerland) from Moscow will cost from 6 000 rubles one way without baggage. Then there are regular buses from the airport – SkiBus to the French resorts. You can also order an individual transfer or "KiwiTaxi". To travel by car, take the A41.
Flight to Lyon from 5,600 rubles one way with a connection, without a connection – from 15,800 from Moscow. There are special shuttles from here, or you can take a cab near the terminals 1 and 2, the trip will cost from 339 euros per car. Also, order a cab in the app "Uber" or "Le Taxi". In a rental car, go through the highway A43, the travel time from 2 hours 45 minutes.

The nearest airport is Chambery. But there are no regular flights from Moscow, these are either connecting flights or charter flights for tours. The price ranges from 11,800 rubles one way. To get to your destination, use the bus, which can be booked online. Or use Roussellin, ABC Taxis Les Lacs, Abeone, etc. by phone or at the counter at the airport. By car, take the A43 and the N90.
There are no direct flights from Russia to Grenoble, but there are transfer flights from 6,000 rubles. Then you can book a transfer in advance on the website. There is a possibility to leave by one of three cabs: Taxi st hilaire de la cote, Taxi Gacon and Alp'bievre taxis, having booked them in advance on the website, by phone or at the counter at the airport.
To get there by car, take the A43.
Another way to get there is by train. The Moutiers salins station is located 30 minutes away. Then you can fly to any city in France, and then go to the train station on the desired route. From the stop you will take a bus to the mountains, or a cab, for example, call it through the app "Taxi Courchevel".
Courchevel

Courchevel offers a wide range of trails and unprepared virgin slopes. The valley's distinctive slopes are wide and smooth green and blue slopes. Expert skiing opens from the peaks of Solir (1850m – 2738m) and Vizelle .
Courchevel offers a wide range of trails and unprepared virgin slopes. The valley's distinctive slopes are wide and smooth green and blue slopes. Expert skiing opens from the peaks of Solir (1850m – 2738m) and Vizelle .
Ski area 1100-2738 m.
Difference of heights – 1638 m
The longest slope is 3.8 km
There are 119 trails
Total length of trails: 150 km
There are 71 trails for beginners
There are 38 medium difficulty trails
More difficult trails – 10
Number of elevators – 62
Half-pipe – 1
Slopes for cross-country skiing – 66 km
Total skiing area – 150 hectares
Snow guns – 523
Related skiing areas
Connected to Meribel by 600 km. Single skipass. Connected by elevators. Connected by skibus.
Connected with Val Thorens 150 km. Single skipass. Connected by elevators. Connected by skibus.
Linked to Le Menouir 160 km. Single skipass. Connected by elevators. Connected by skibus.
Linked to Brid Le Ben 600 km. Single skipass. Connected by elevators. Connected by skibus.
Linked to La Tania 150 km. Single skipass. Connected by elevators. Connected by skibus.
Connected to Champagny-en-Vanoise 425 km. Single skipass. Connected by elevators. Connected by skibus.
Accommodations (locations)
Meribel Linked by elevators. Bound by skibus.
Val Thorens Bound by elevators. Bound by ski-bass.
Le Menouir Linked by elevators. Bound by ski-bass.
Brides Le Ben. Bound by elevators. Bound by skibus.
La Tania Tied by elevators. Bound by skibus.
Champagny-en-Vanoise Tied by elevators. Bound by skibas.
Season: December 7 to April 26
Difference of heights: 1100-2738 m
There is a railway station
How to reach
Courchevel is situated in the legendary Three Valleys and enjoys a unique geographical situation: 85% of its territory is above 1,800m. The nearest airports are Chambery (100km), Geneva (140km), Lyon (180km), Grenoble (180km). Transfers take 2 hours from Geneva and 2.5 hours from Lyon.
There is a small airport in Courchevel. It is the seventh most dangerous airport in the world. The length of the runway is only 525 meters. Only specially certified pilots are allowed to land at this airport. The nearest train station, Moutier Saleen, is a 30 minute drive away. The most convenient way to get to the airport is to book a taxi-transfer.
Reviews (11)
From January 28 to February 3. Low season. For the first time, in three valleys. Evaluated three valleys at once. Each has its own merits and not significant disadvantages.
Lived at 1650. Was in this place for the second year (4th time). I have been in many other countries, but I think the Three Valleys is still the best resort. Pluses are many. One of them is a great connection, which allows you to have access to different parts of the skiing.
General Information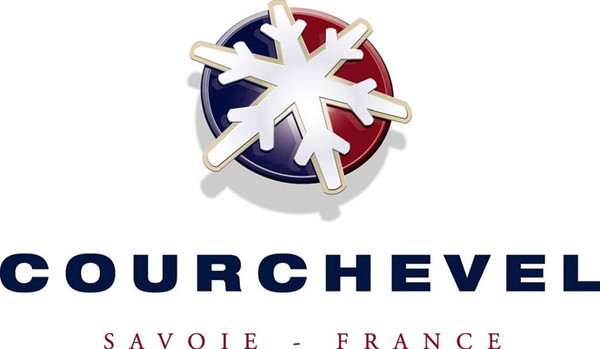 Courchevel – one of the largest ski resorts in the world, and certainly the most famous – it knows even those who are far from skiing and snowboarding. Its five villages are all part of a huge ski area, the Three Valleys.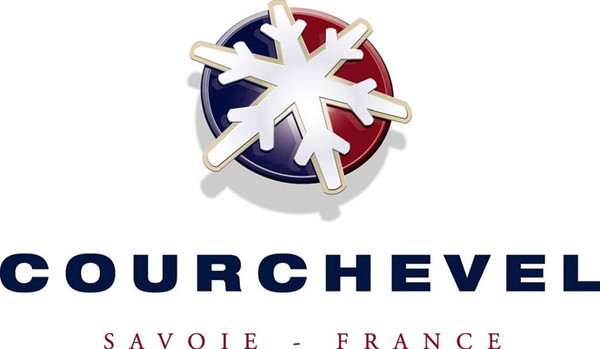 Read more " Courchevel is one of the biggest ski resorts in the world, and definitely the most famous, even if you don't know anything about skiing or snowboarding. All its five villages are part of a huge ski area, the Three Valleys.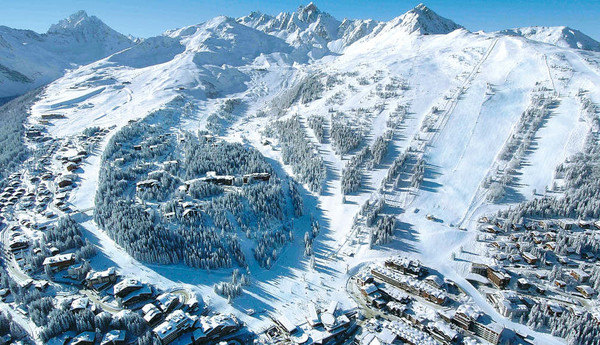 The villages are named according to the altitude at which they are located, but two of them, the oldest, have original names: Saint-Bon (Courchevel Station 1100) and La Praz (Courchevel Station 1300), traditional alpine mountain villages. All of the above were built only in the last century. From the station "Courchevel 1550" you can easily access the difficult ski slopes and forest paths. "Courchevel 1650" is the sunniest of the five villages. "Courchevel 1850" has an excellent range of accommodation and a large number of brand stores, including famous brands. The appearance of Courchevel 1850, the tallest and most respectable, was not invented by Maurice Michaud and Laurent Chappy in the most comfortable conditions: it happened during the Second World War, when both engineers were in a German prisoner-of-war camp. They planned the ski station in such a way as to make maximum use of the unique terrain and not to cause much damage to nature. It was possible to move along all the trails without removing your skis. The idea to connect lower Kursheveli and neighboring valleys with ski elevators also belongs to Laurent Shappi. The mass advertising of the resort, carried out in the middle of the last century, deserves special attention. It involved famous sportsmen and representatives of show business. As a result Courchevel became famous as a place of rest of the rich and famous. Of course, it does not take away the attributes of luxury – the number of luxury hotels and Michelin restaurants, it leads, but do not forget about perfectly prepared a variety of routes and a huge skiing area Three Valley. It will be interesting for skiers and snowboarders of all levels. If you don't know how to ski yet, the ESF 1850 ski school is at your service. Here you can take a personal (and even Russian-speaking) instructor, or you can sign up in a group, matched to the level of skiing. In April 2010 the resort was awarded the title "Famille Plus Montagne". In April 2010 the resort was awarded the title "Famille Plus Montagne", that is, the most suitable ski resort for families. The resort offers a day nursery for children over 6 months of age and ski schools for children 18 months and older.
Alternative ski areas
Alternative locations
Recommendations
Courchevel home region – 150 kilometers of ski slopes served by 58 elevators. EASY RIDER and fan zones are designed for safe skiing, 19 green and 35 blue slopes for beginners. . more "
Courchevel home region – 150 kilometers of ski slopes served by 58 elevators. 34 red and 8 black slopes for experts … more "