This is the best neighborhood in Berlin!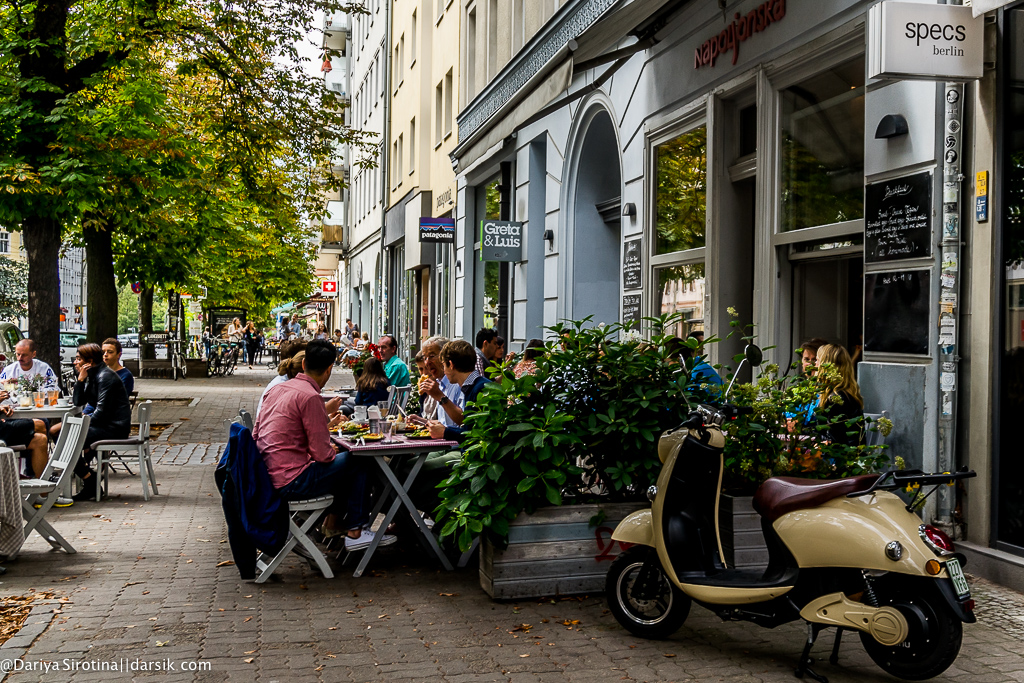 Can't get into Berlin? Can't find any charm in it? Then this post is for you! Telling you about the liveliest neighborhood of Berlin I adore.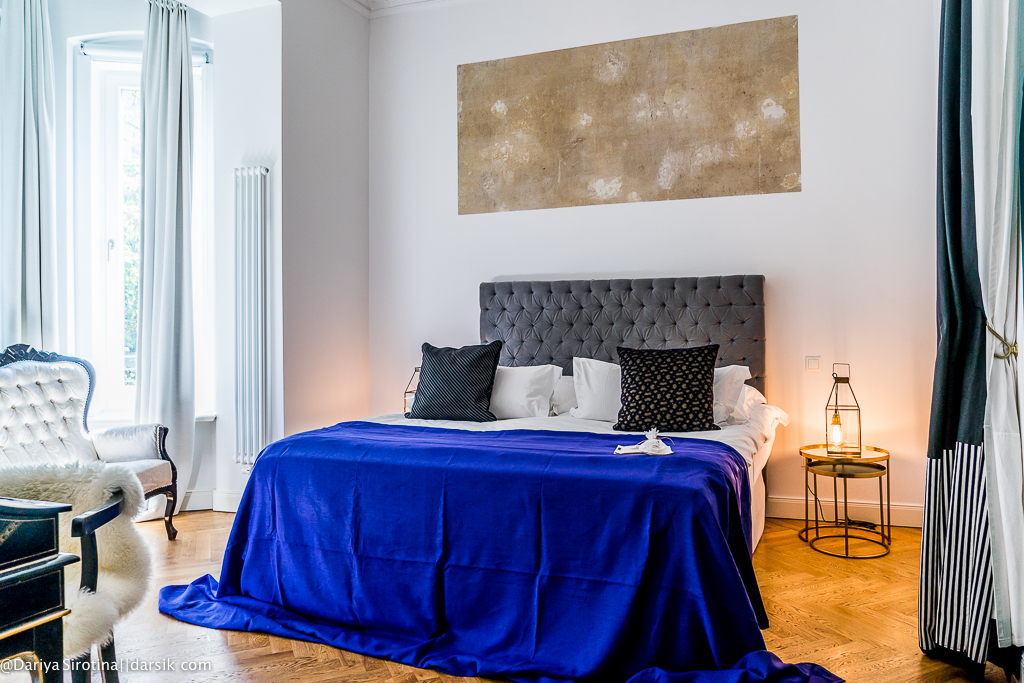 1. On this trip I was finally able to stay in an apartment that I had been looking at for a long time, but which was always fully booked for the dates I wanted. Through booking.com I booked the previous material. One of the reasons for choosing this particular apartment was its location: it is on the border of Mitte and Prenzlauerberg, in an area full of young people, cool cafes, terraces, stores, flea markets and inexpressible coziness. When you leave the house in the morning, you find yourself in the epicenter of Berlin life. At
2. Prenzlauerberg is called the pregnant hill of Berlin. Young people who moved here some time ago made this part of town trendy and filled it with endless cozy restaurants and stores, had time to grow up and have children. So now there are a lot of family cafes, stores with children's clothing and parks.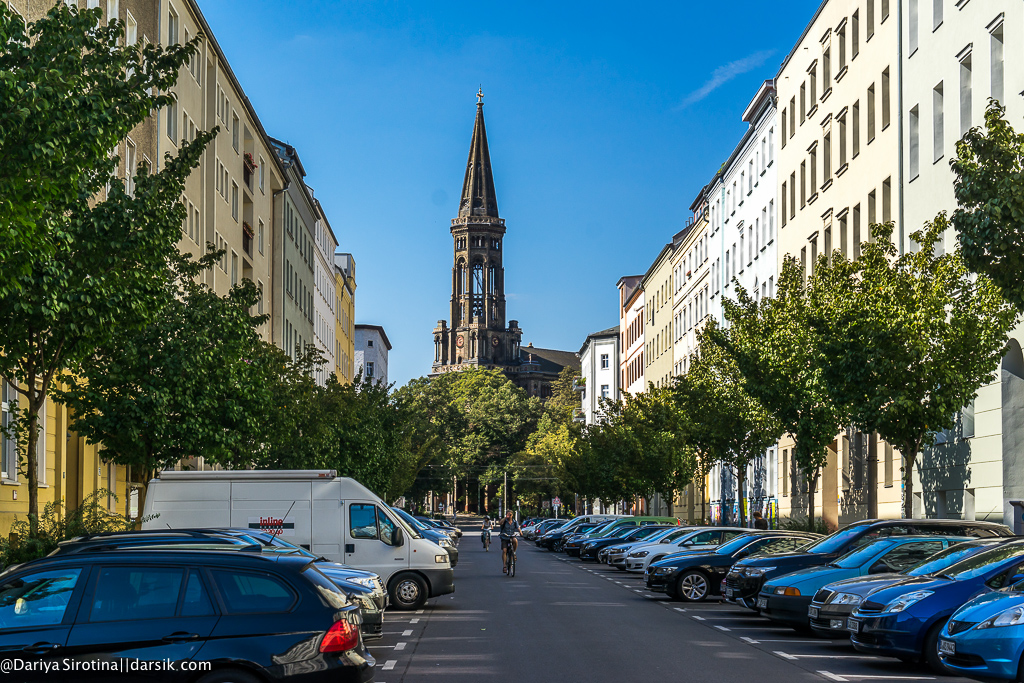 The districts of Berlin are quite different from each other. Charlottenburg and Prenzlauerberg differ from each other about the same way as the Right and Left Bank in Paris with the difference that Paris is much more compact. In Berlin, on the other hand, you often have to use public transportation or cabs to get from one neighborhood to another. So when choosing a neighborhood, make sure you know what you're going to do to avoid spending too much time traveling.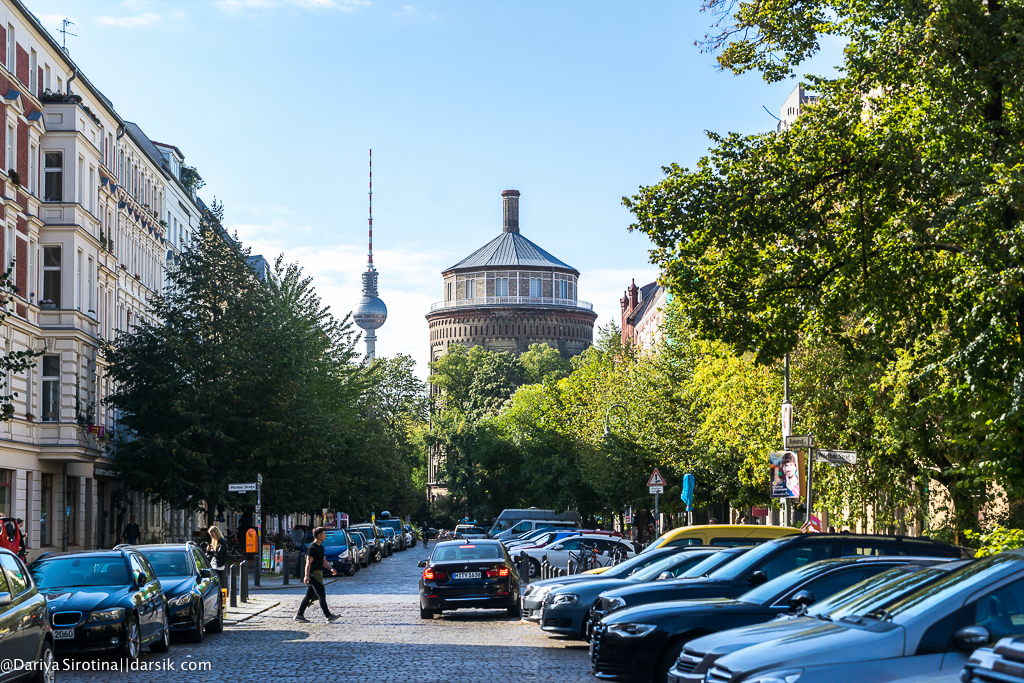 4. Prenzlauerberg has virtually none of the sights that first come to mind when you think of Berlin. The Reichstag with its Norman Foster dome, the Kurfürstendamm shopping avenue, the cozy Unter den Linden, the Brandenburg Gate, Checkpoint Charlie, the remains of the Wall, the Berlin Cathedral, and Museum Island are all not here. Only the television tower appears somewhere in the distance.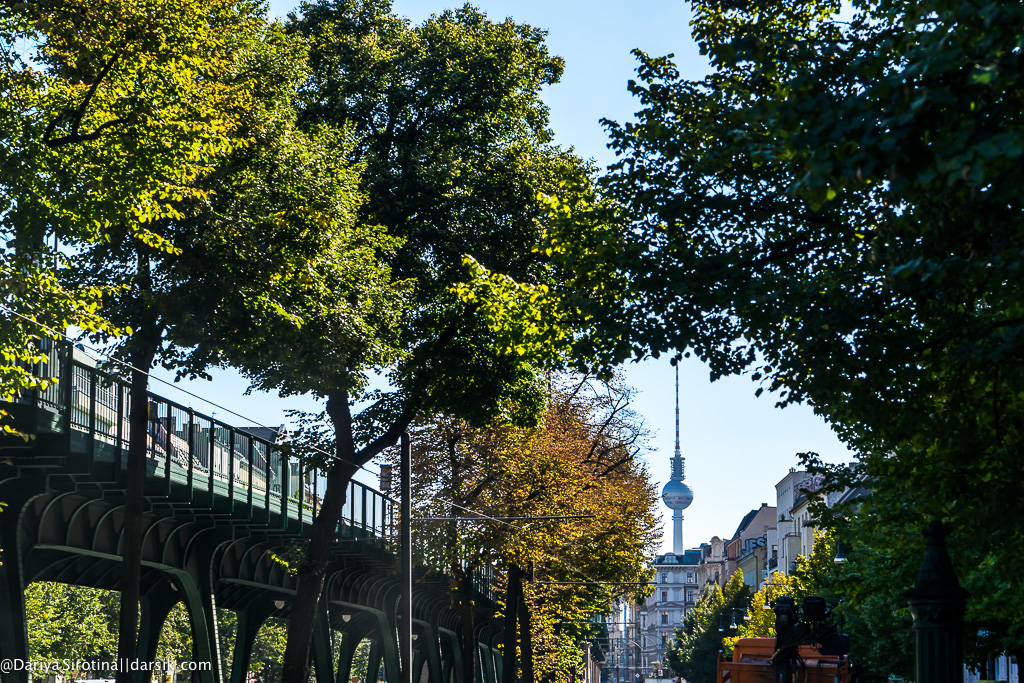 5. Prenzlauerberg, however, is a good demonstration of one of Berlin's main attractions – the way of life. You know what they say about Berlin, that it's poor but sexy? Well, Prenzlauerberg, in particular, shows it very well.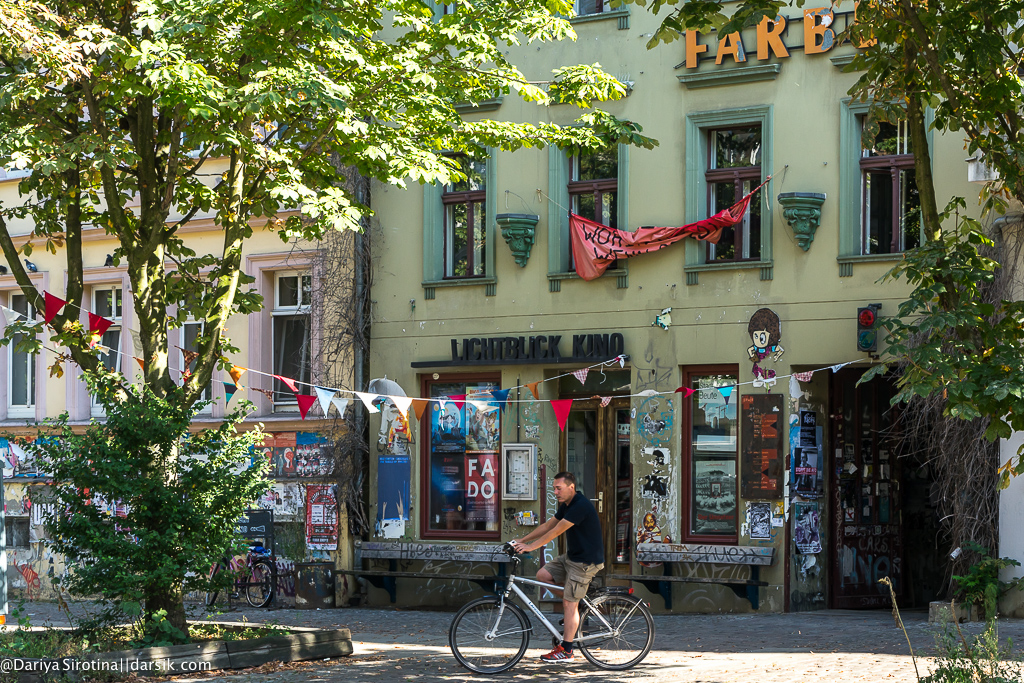 6. The great advantage of Berlin in general and the neighborhood in particular is the large amount of green. What a fantastic atmosphere countless chestnuts and linden trees create!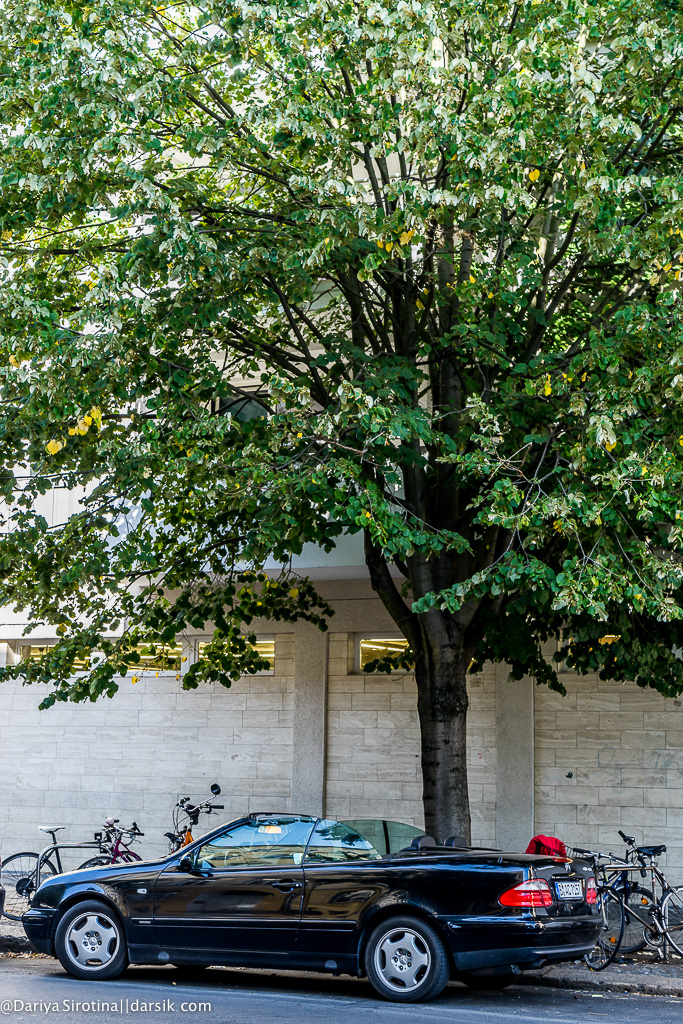 7. If you wash away the graffiti, it's not even Berlin. I showed even more graffiti, good and not so good, in my post about the Kreuzberg neighborhood.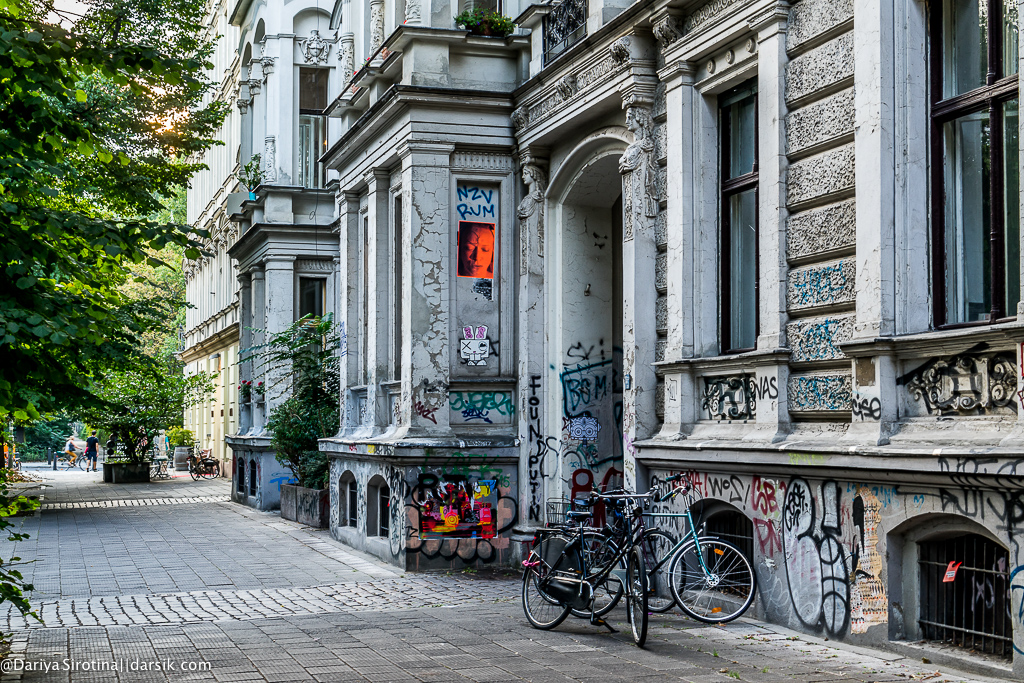 8. This is the Kastanienallee, one of the most popular streets in the neighborhood. It leads directly to two popular flea markets, one in Mauerpark and one on Arconaplatz.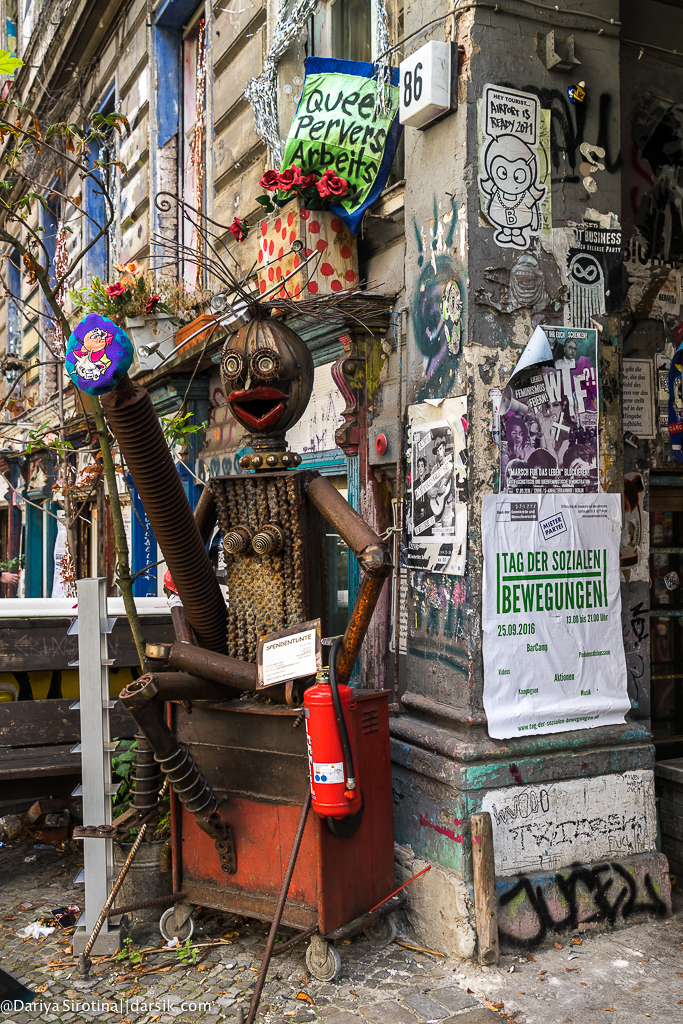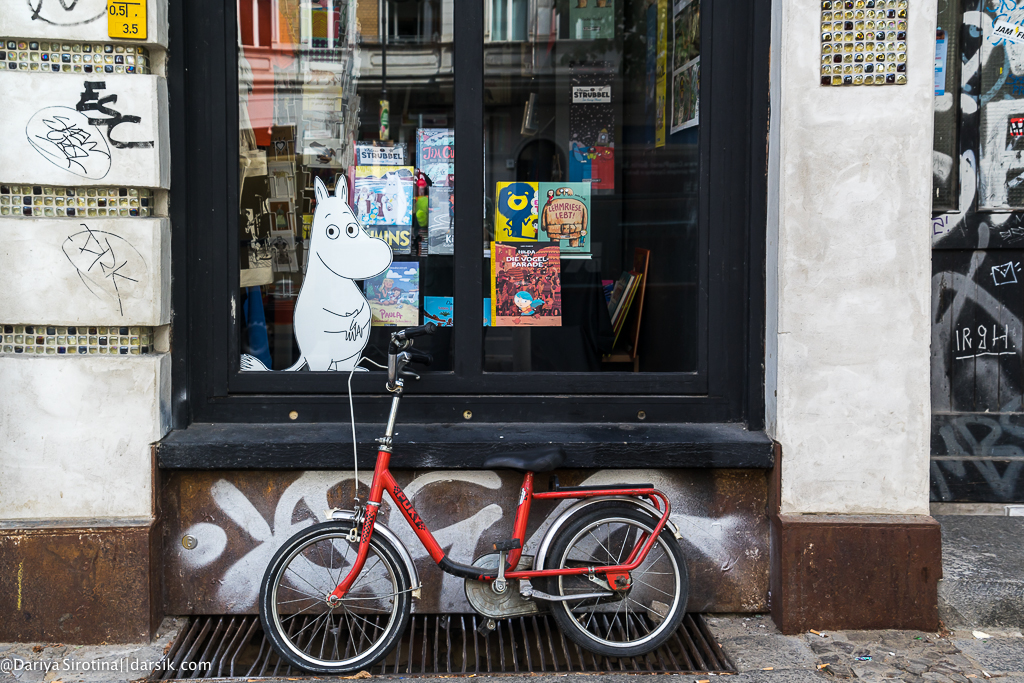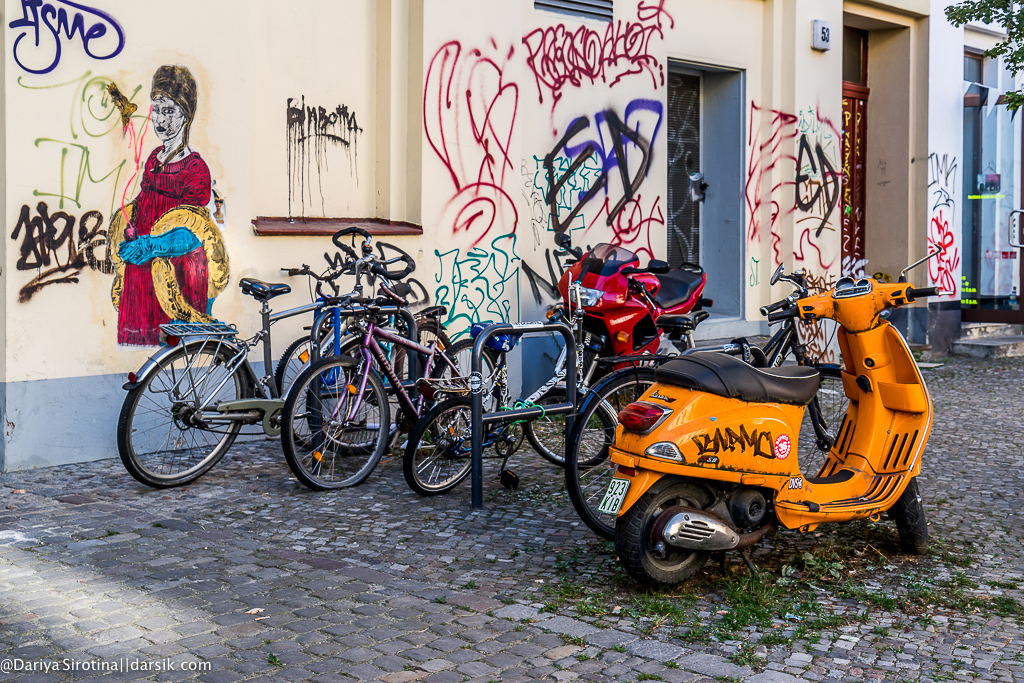 11. Green! How green it is! In Moscow you can rarely find so many trees.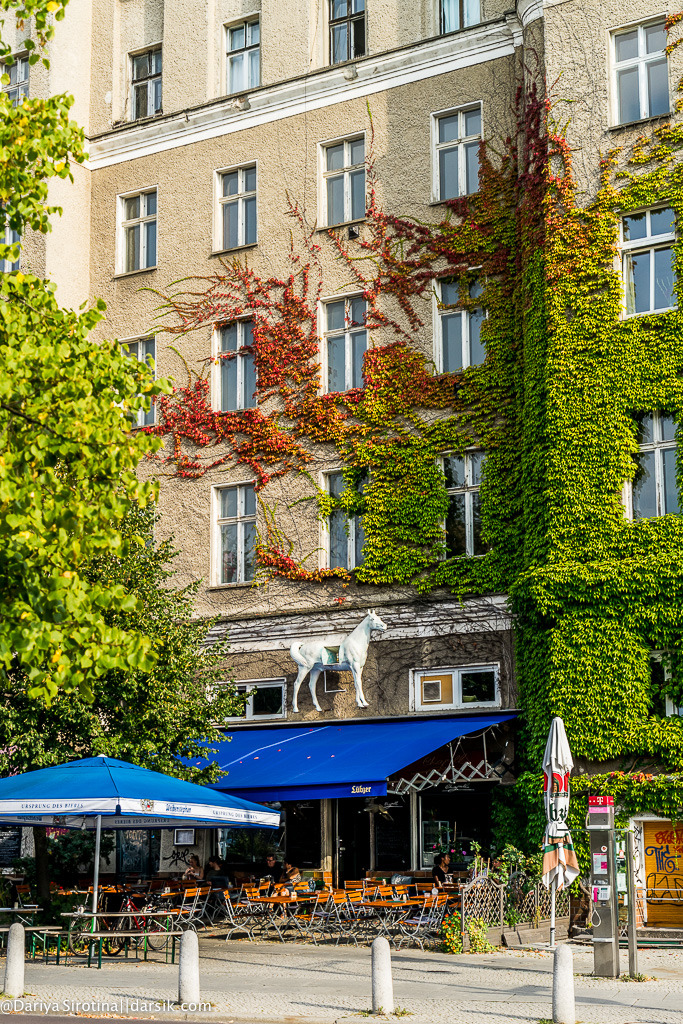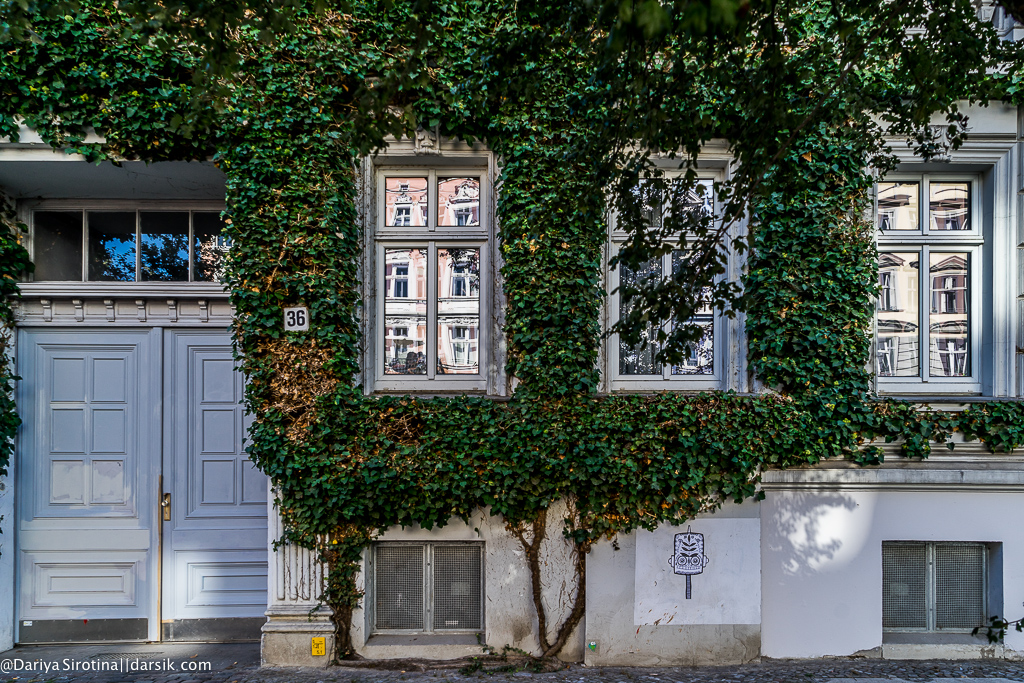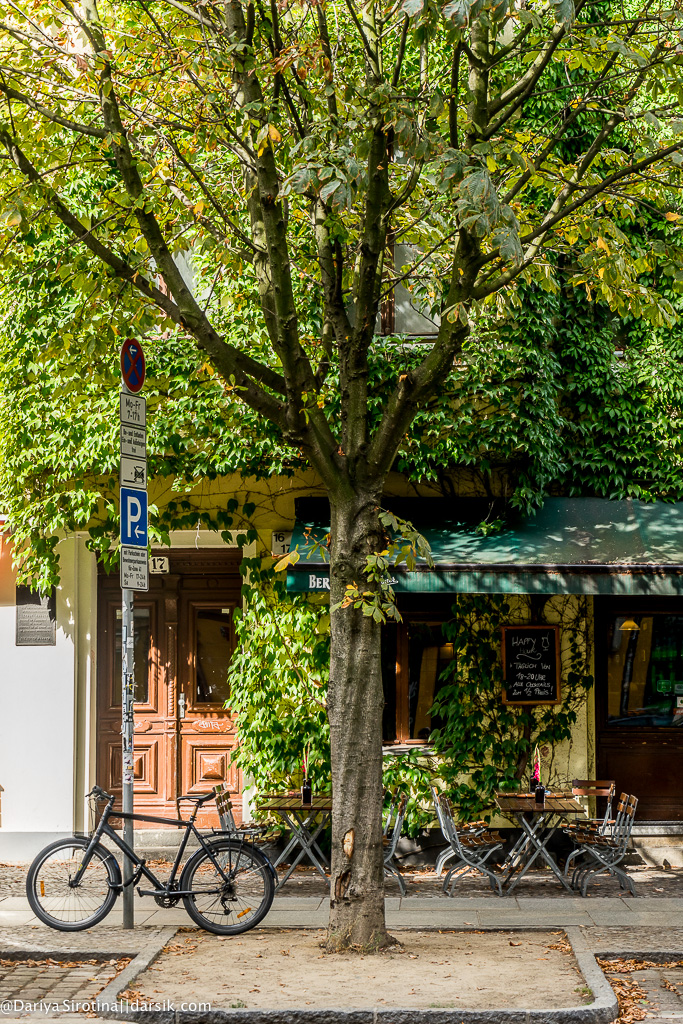 14. Beautiful, isn't it? The entire sidewalk is covered with branches. In Berlin, unlike in Moscow, no one fanatically sweeps the leaves-the municipal services, apparently, have better things to do. That's why you can rustle with leaves here. You also like to bury your shoes in the leaves, aren't you?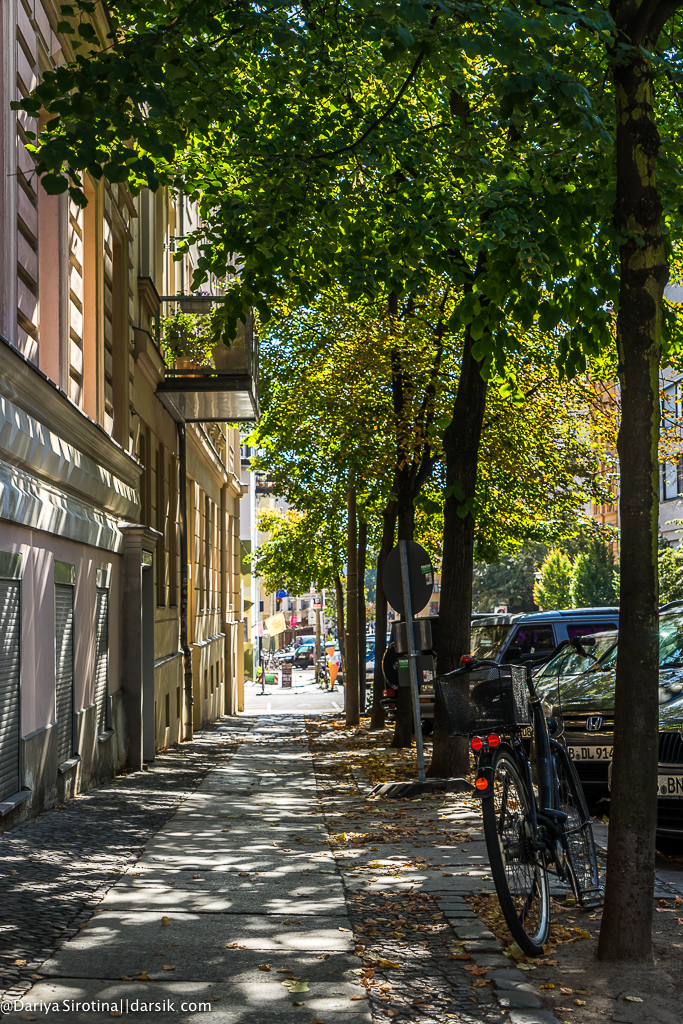 16. Berlin is absolutely flat, and that's why it's so convenient for cyclists.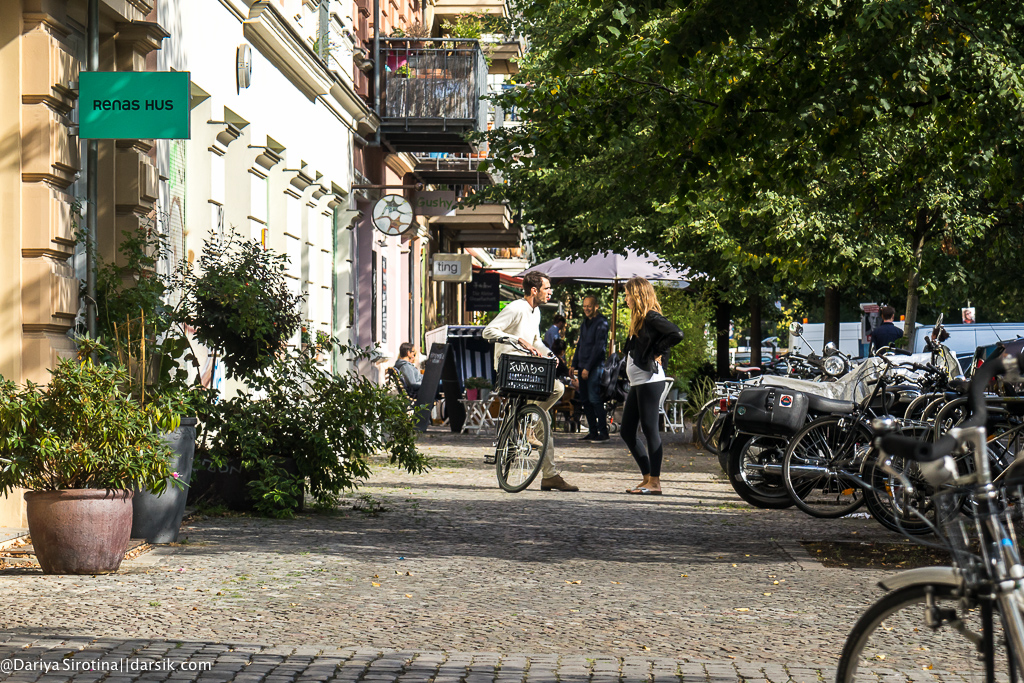 17. What I like about Berlin (as well as many European cities) is the abundance of small cafes, stores, and galleries selling the most peculiar things. Here, for example, is a store that sells old cookbooks and old kitchen utensils. Apparently, the tax climate and rental rates favor small businesses, which are very enlivening to the city's climate.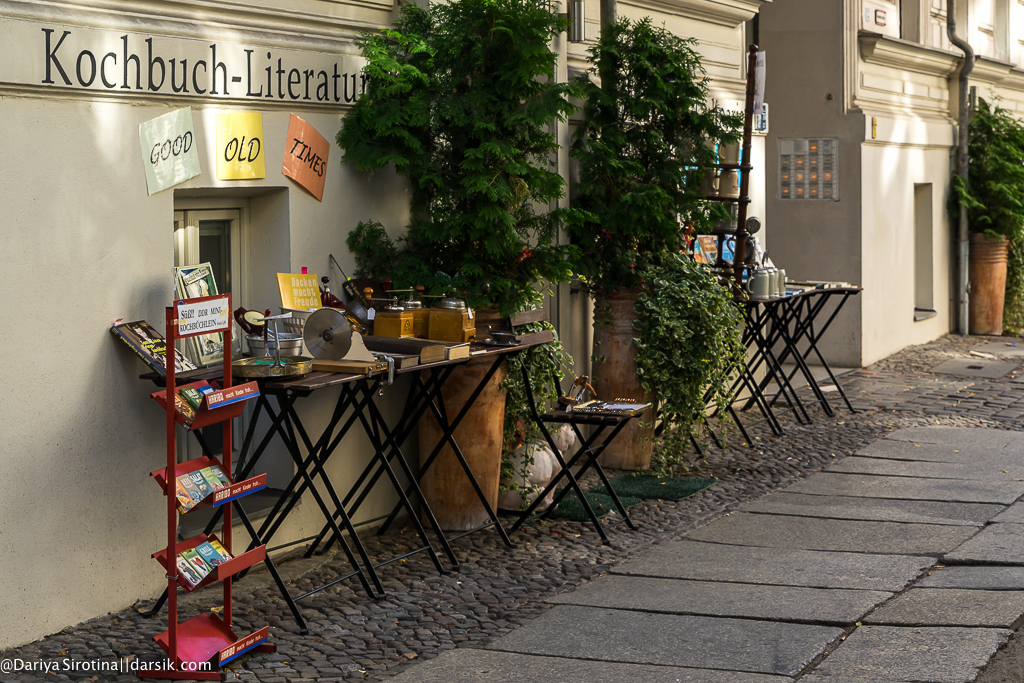 18. Flower Shop. Not a stall, but a full store where you can buy both garden and cut flowers.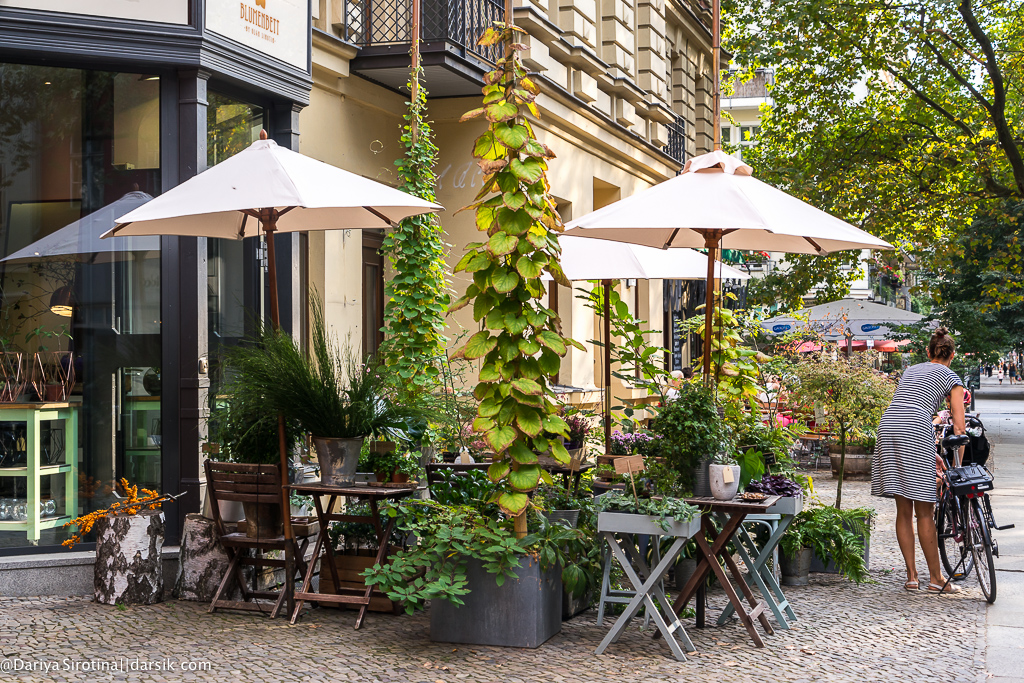 19. A chocolatier's shop.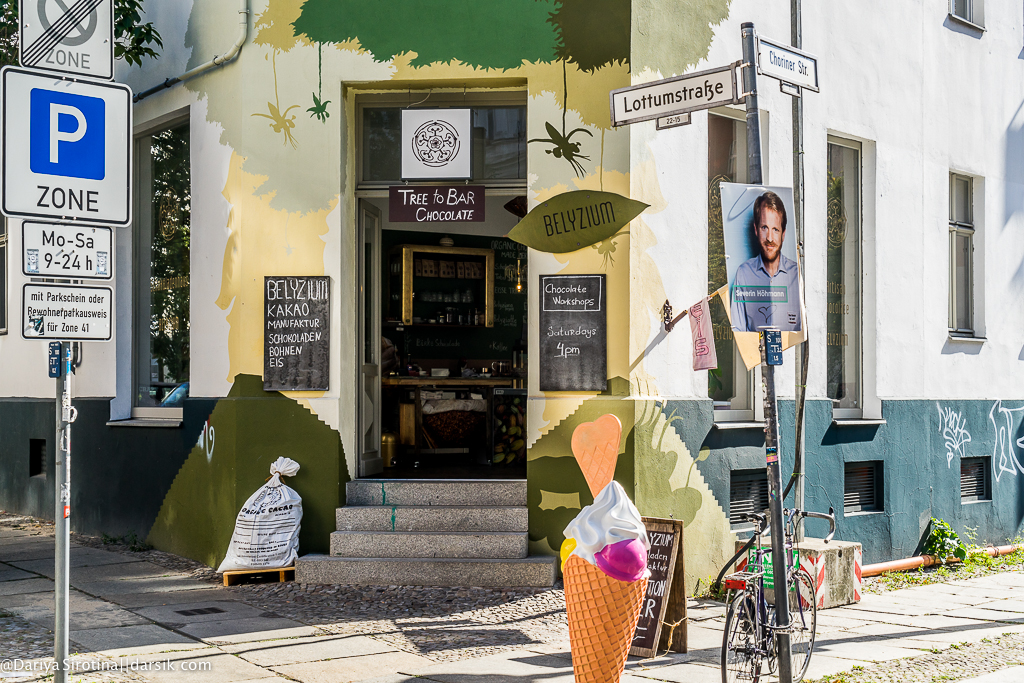 20. One more flower store. The prices are very low.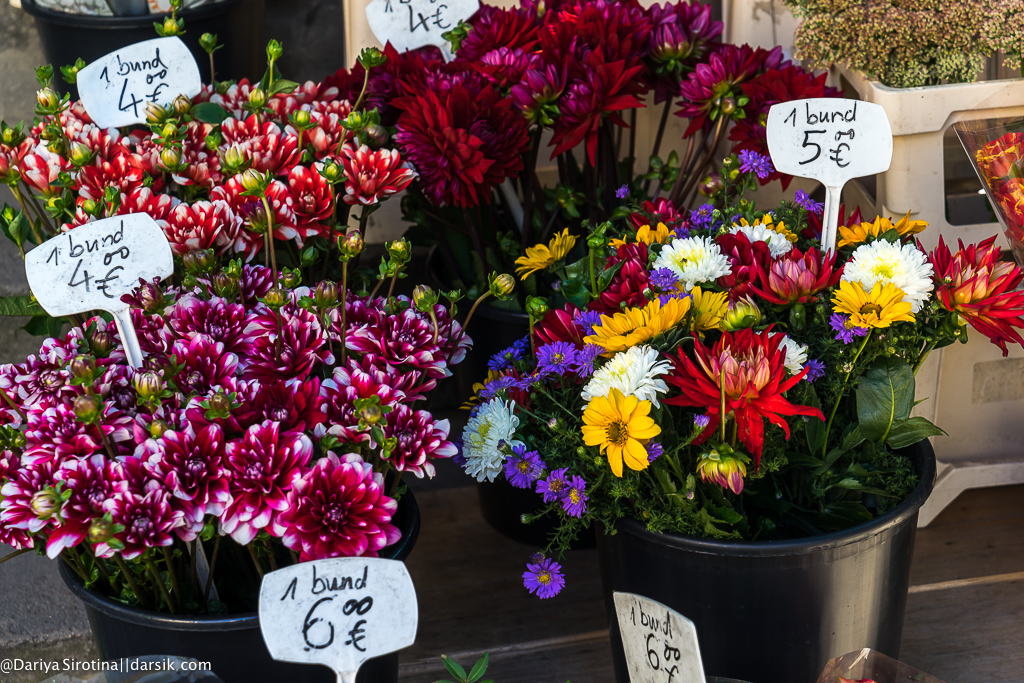 21. And that's why fresh flowers stand in almost every establishment. At my favorite Lebanese cafe, Babel, there are armfuls of flowers in glass jars on every table outside every day. Every day! Even though it's a very simple street cafe.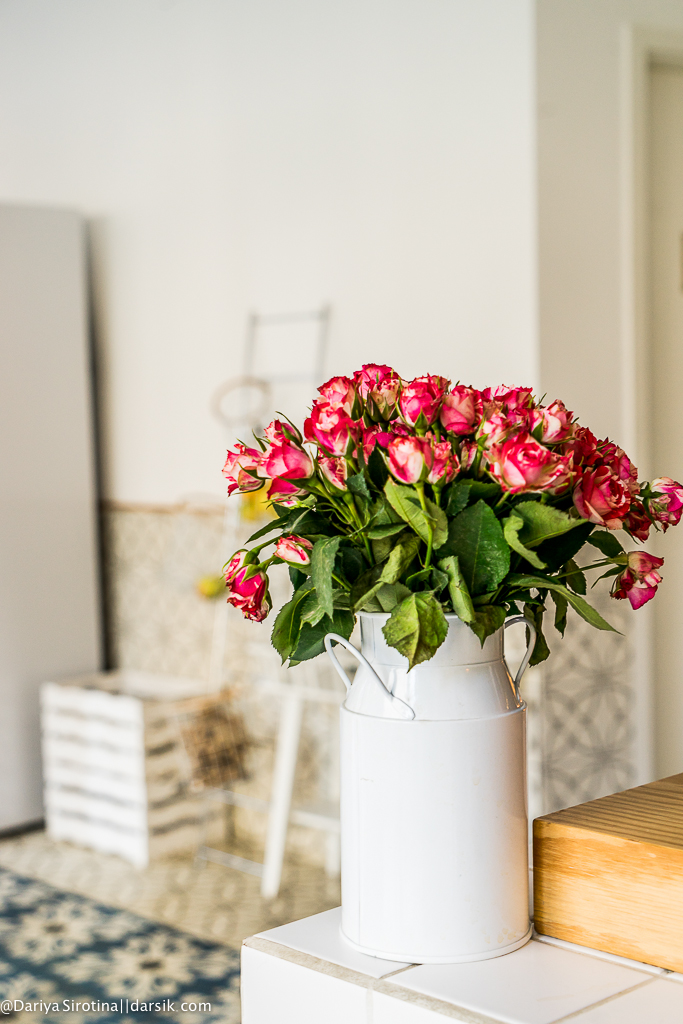 22. Autumn is a good time to travel to Berlin. It's warm here, much sunnier than in Moscow (last weekend it was +25. ), so the conditions are perfect for walking. For walks and long walks on the terraces. Nobody builds any fences or awnings, they just put their tables outside. Great!
23. The furniture could be anything! I took a few photos of the most interesting options.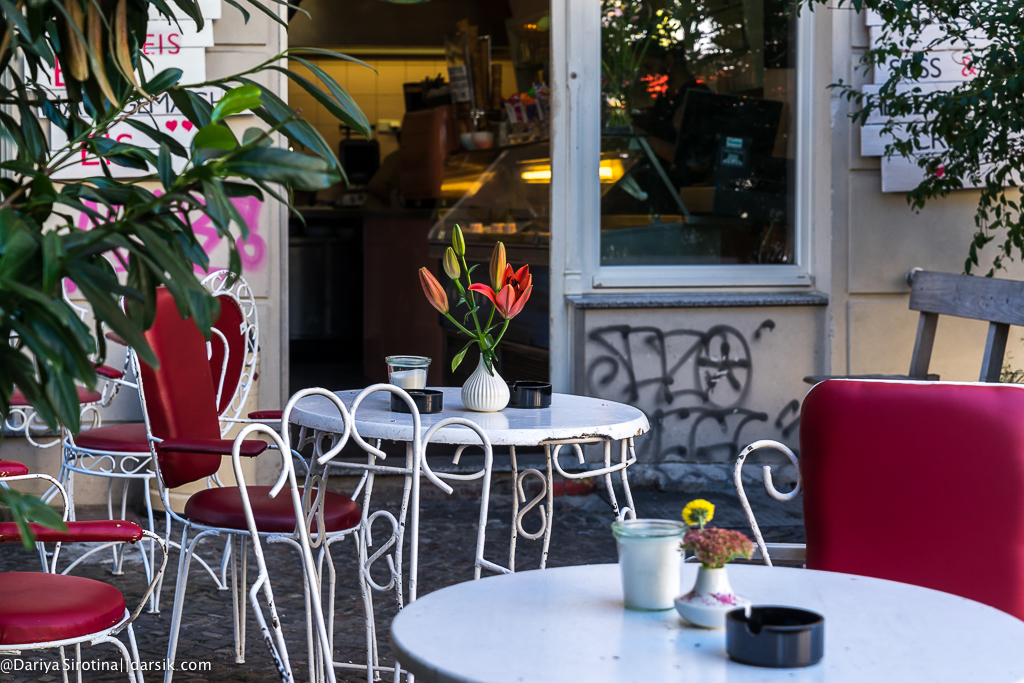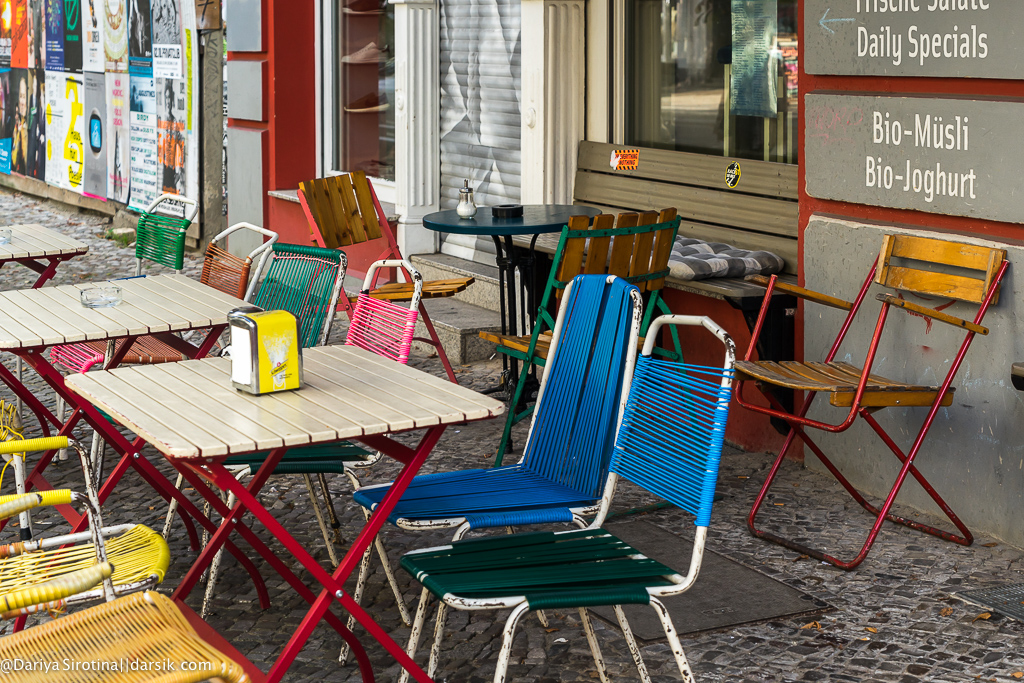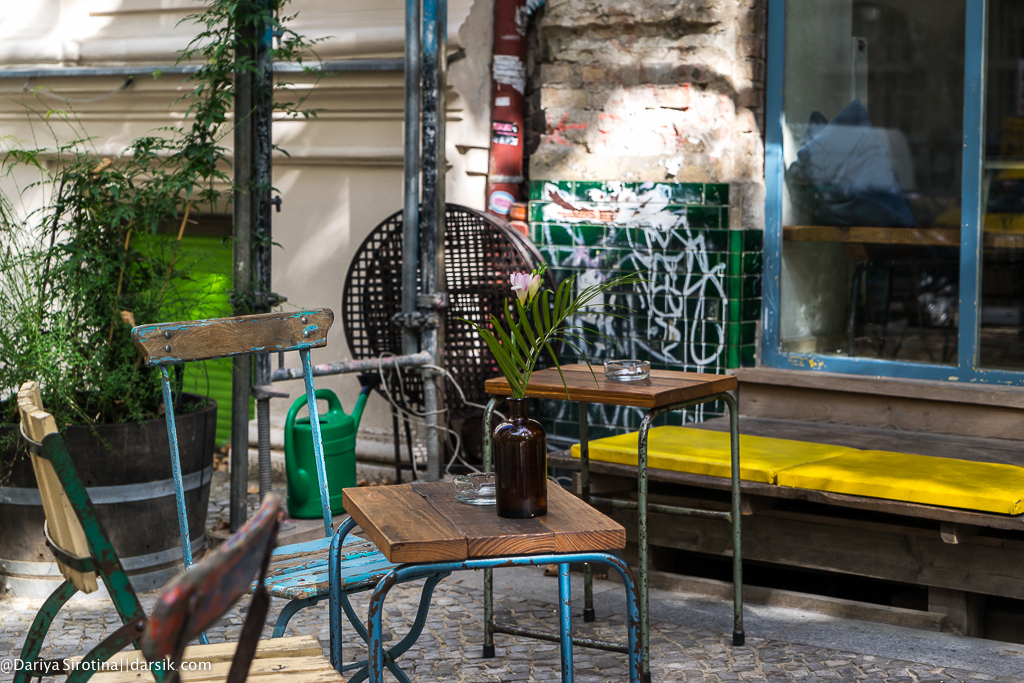 26. My favorite! Can you imagine how cool it is to sit here with friends and a glass of aperol?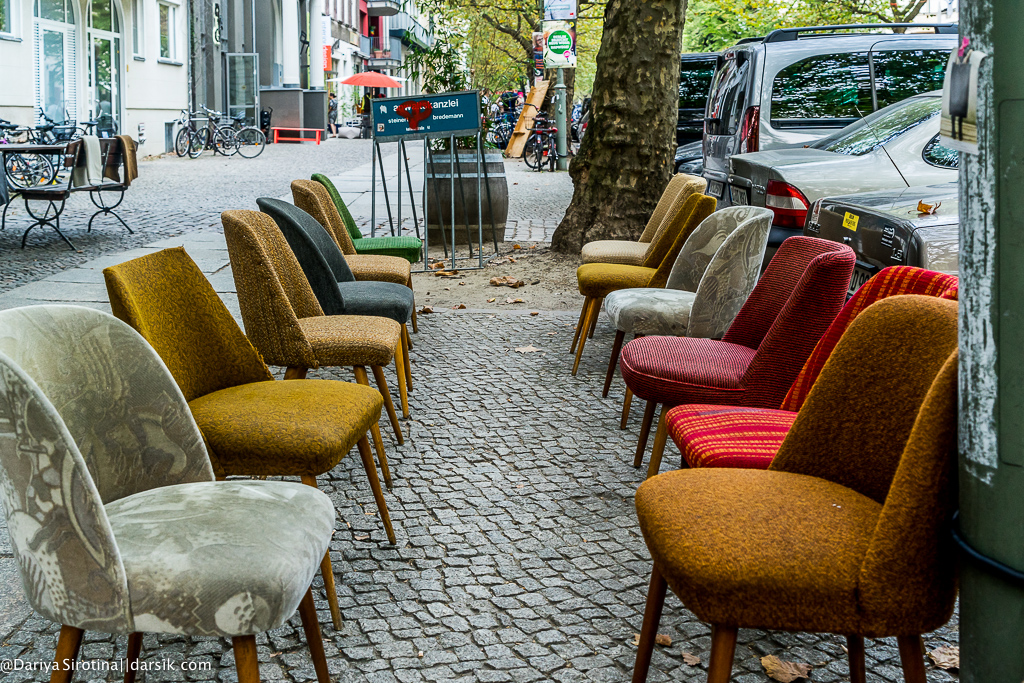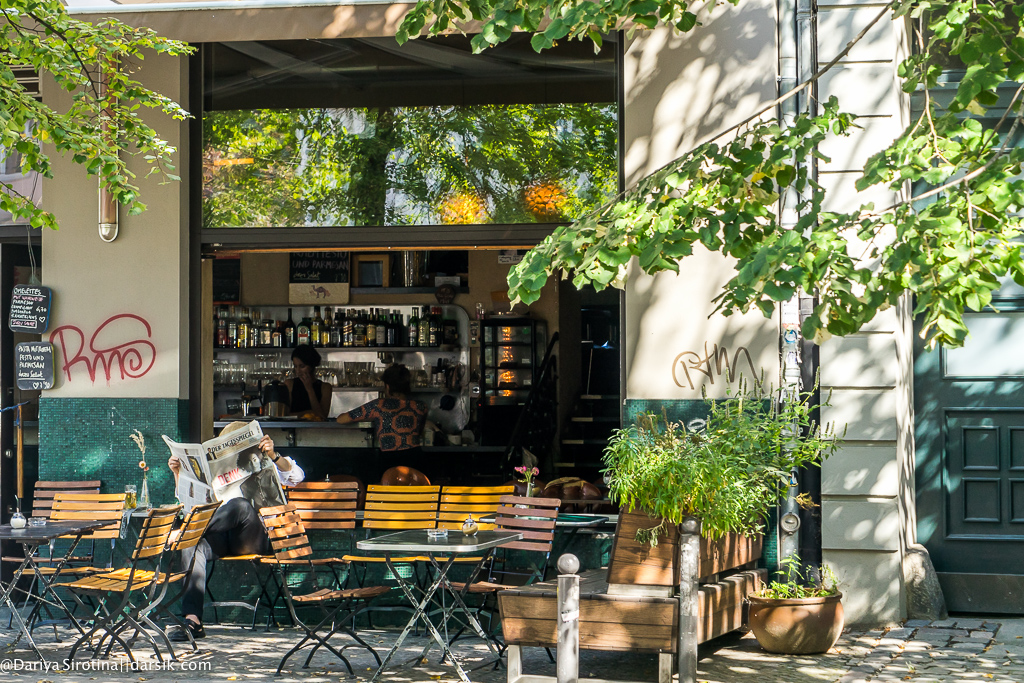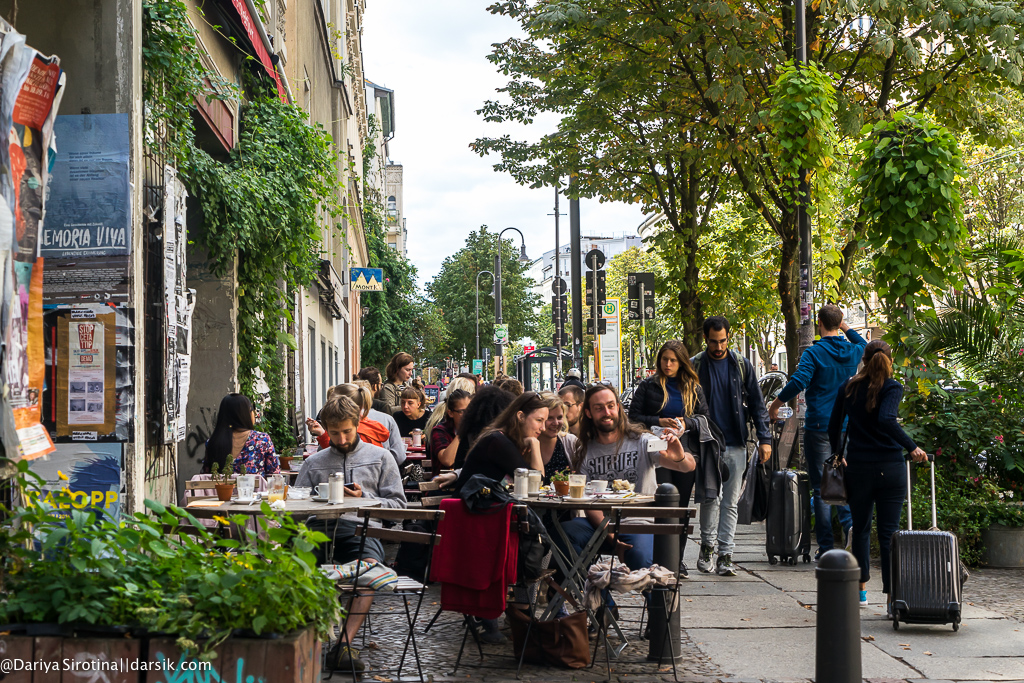 29. If you read the post about the best breakfasts in Berlin, then you already know where to go on a Sunday morning in Prenzlauerberg. I'll give you one more place to go!
30. No fire no glory – cool name, right? The coffee was good. And the breakfast of poached eggs and sweet cherry tomatoes was great.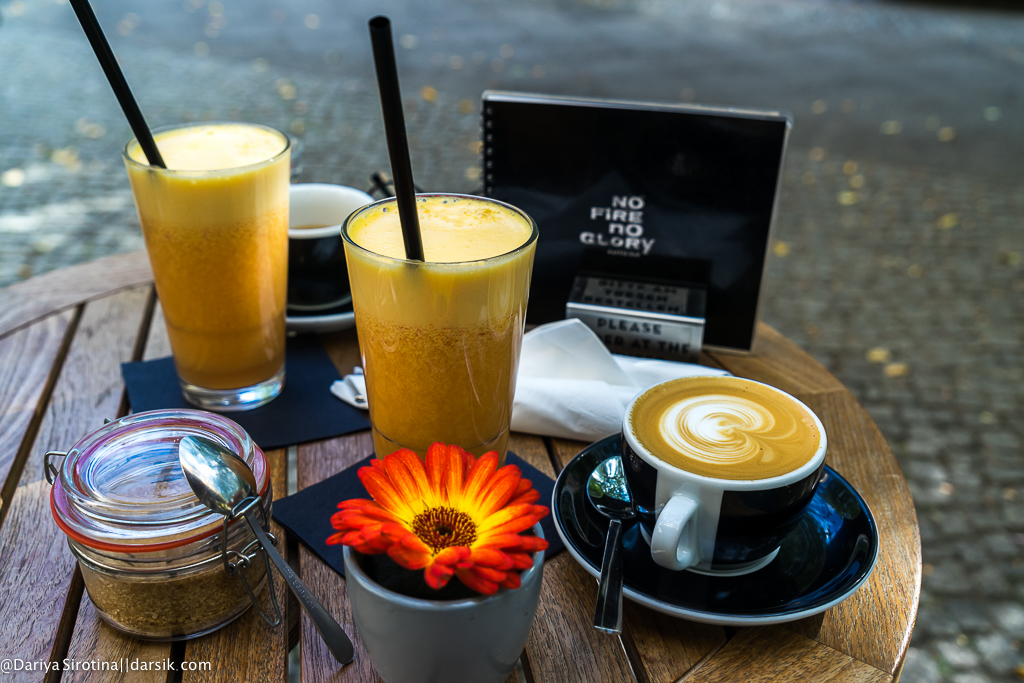 31. The neighborhood, like all of Berlin, can be very different.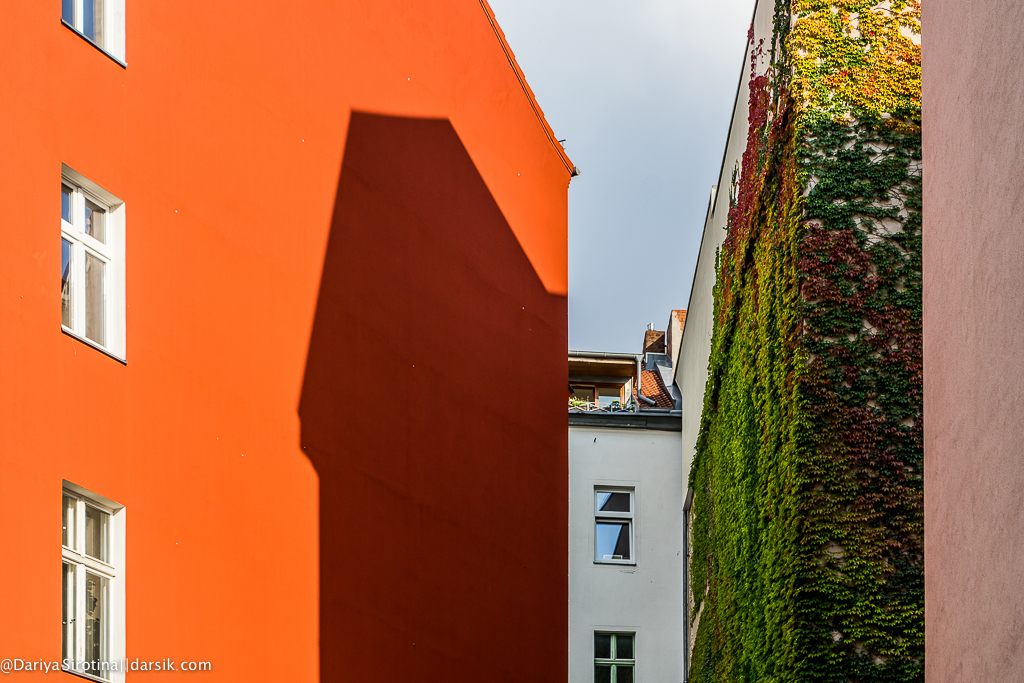 32. Somewhere a bit of half-timbering will be glimpsed.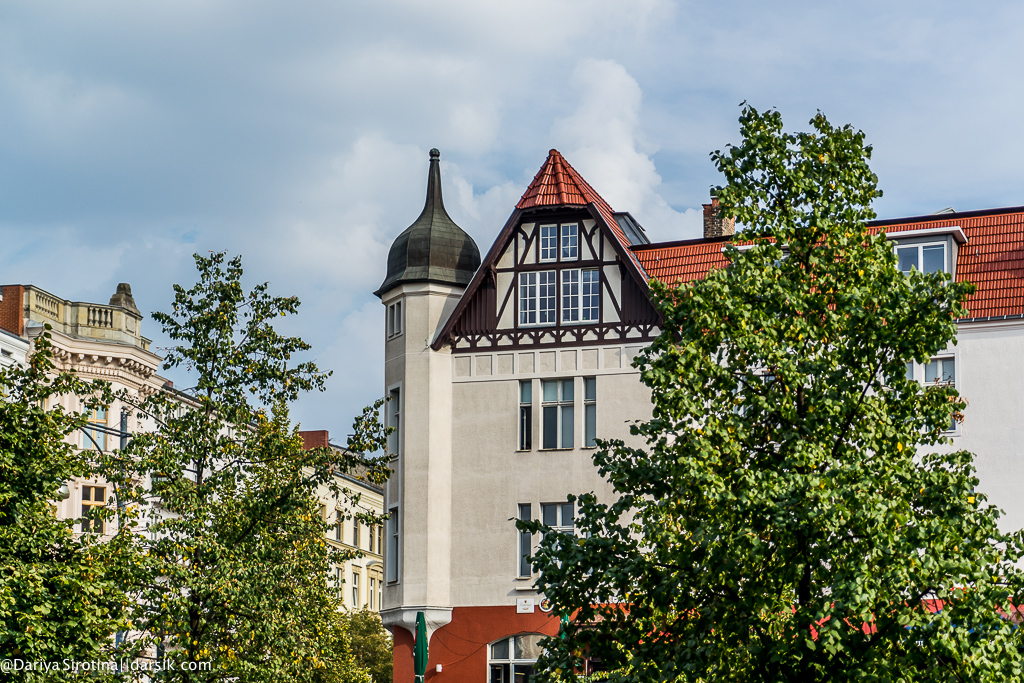 33. Somewhere there will be a house with a pointed tower.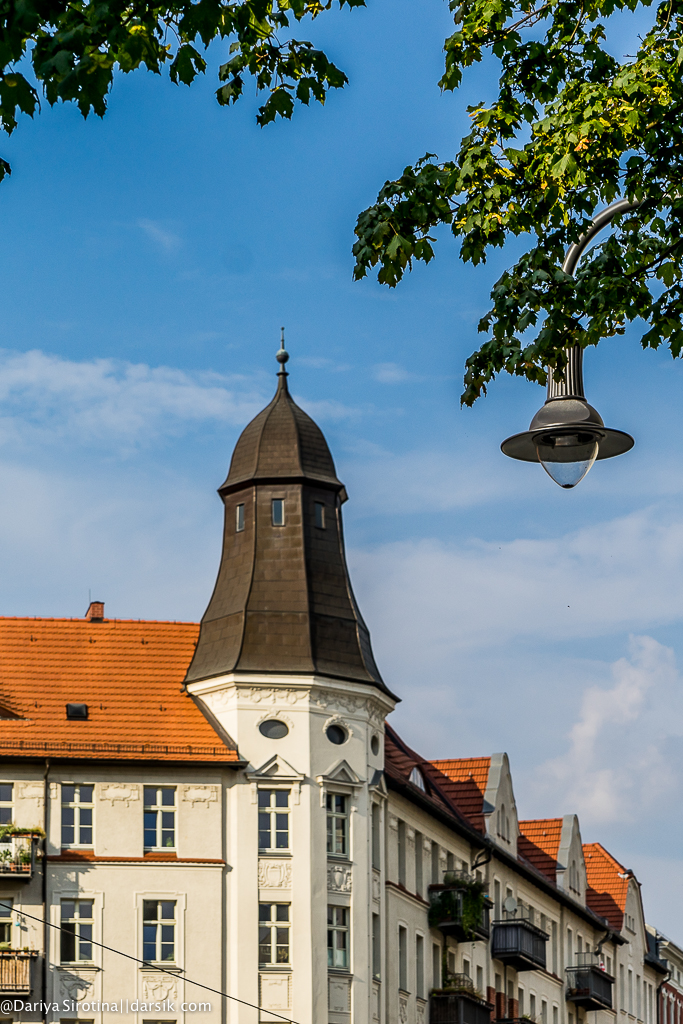 34. Mythical birds and no less mythical sub-crocodiles will fly up on the facade.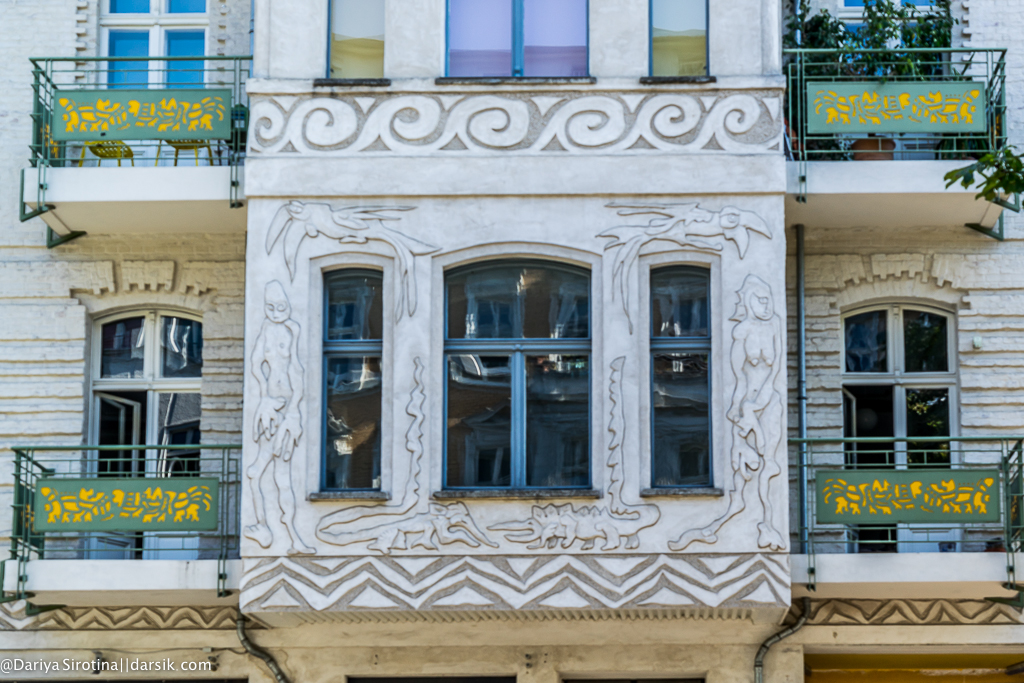 35. And somewhere there will be a whiff of London classics.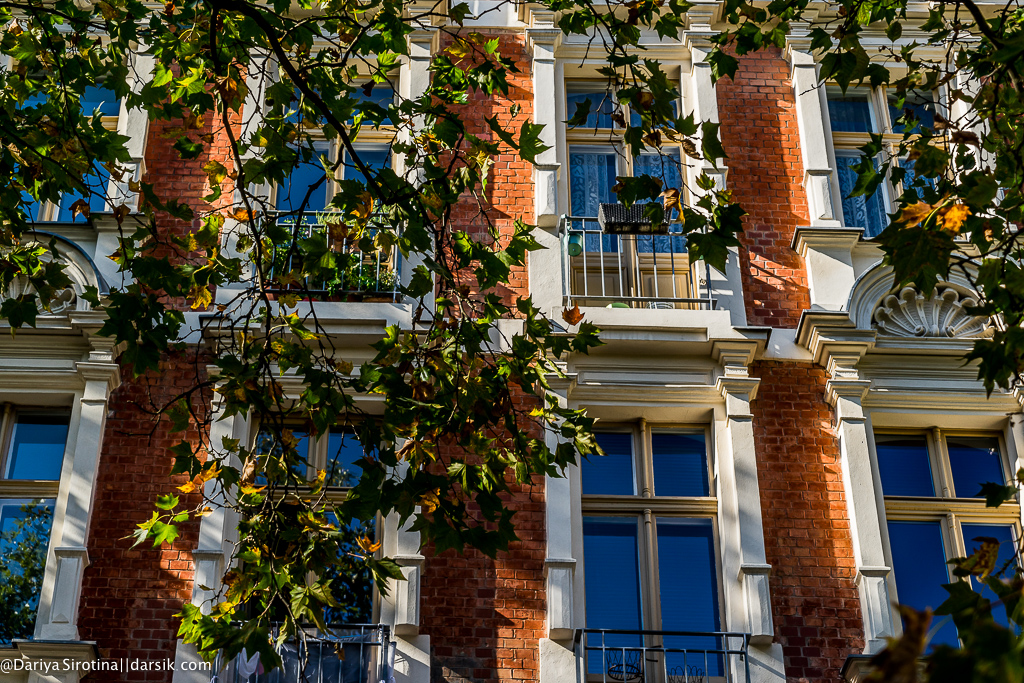 36. And somewhere you'll meet some nosy Berliners, too. For some reason I've never noticed these fountains in the city before.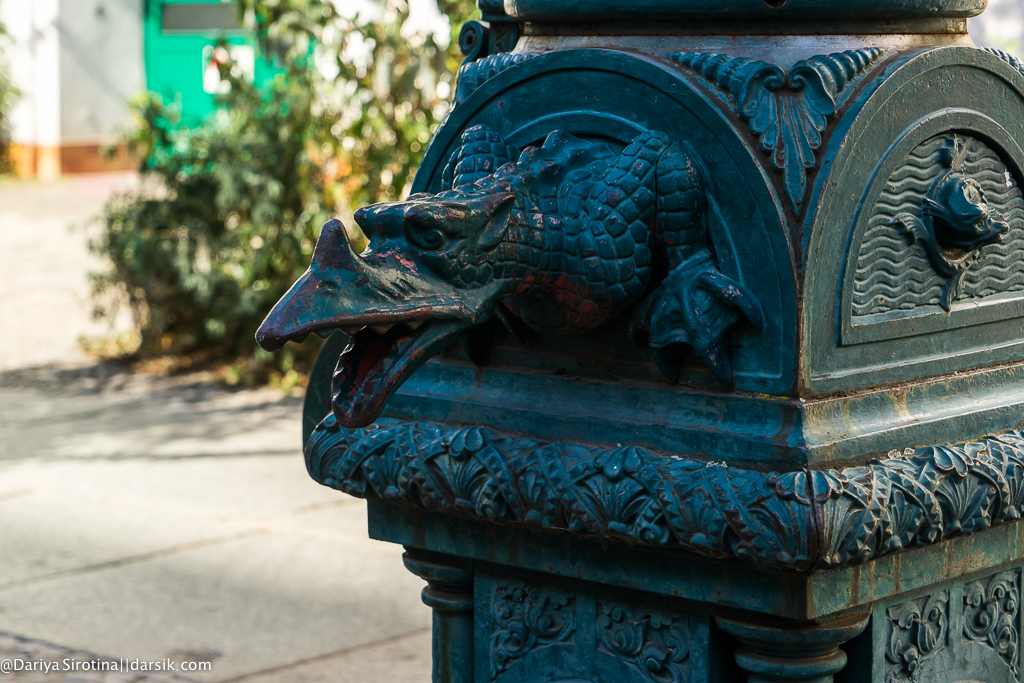 37. Is it beautiful? These are the poles of the local subway.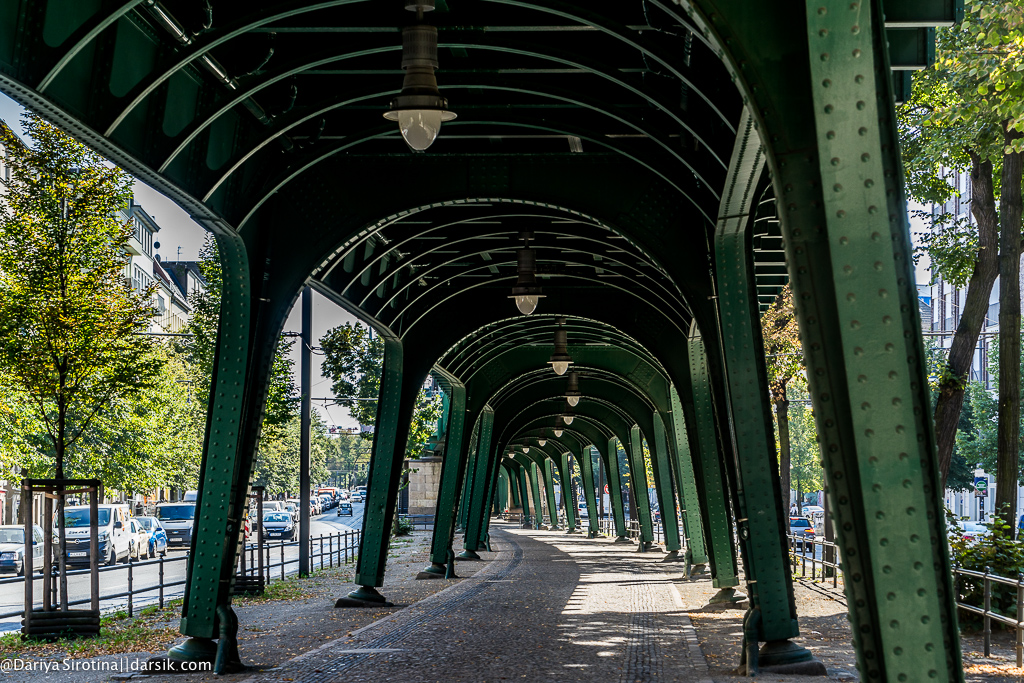 38. Love – that's how I feel about Berlin. It's practically the only city in German-speaking Europe that I really like. By the way, I knew right away that I would love Berlin – not all cities do. I was sure that I would fall in love with Prague, but it left me absolutely indifferent. Berlin is like London, alive and very different. When you come to different districts, it's as if you're coming to different cities.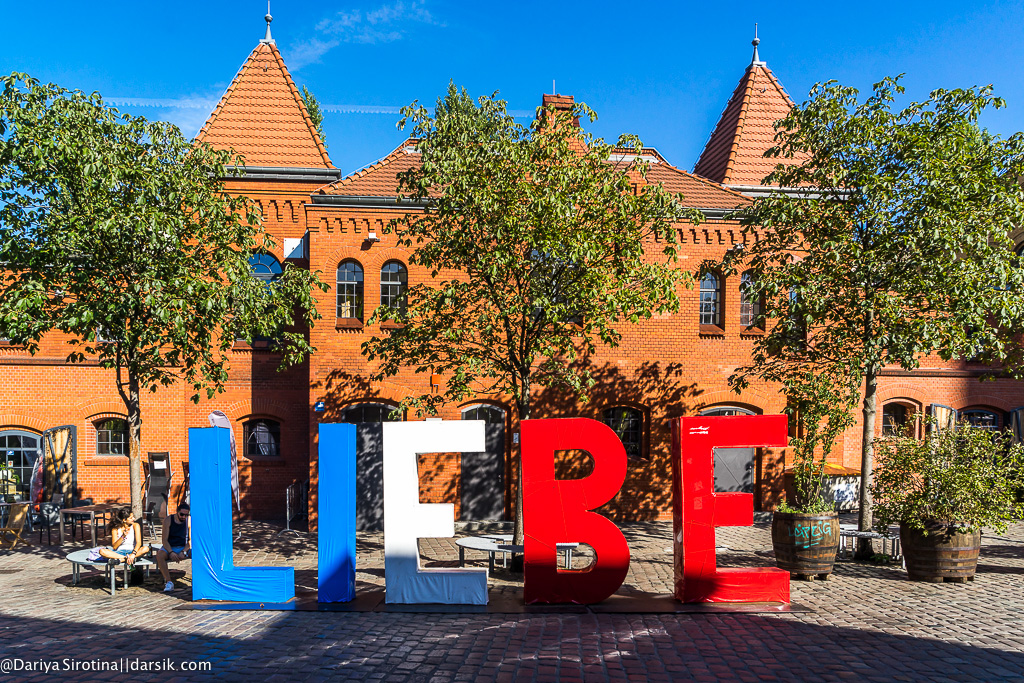 39. Both in the previous photo and in this and the following one of the most interesting places in the neighborhood, Kulturbraurei, a brewery turned public space. By the way, there's a very interesting interior store. I will tell you about the most interesting places for shopping in Berlin in a separate post.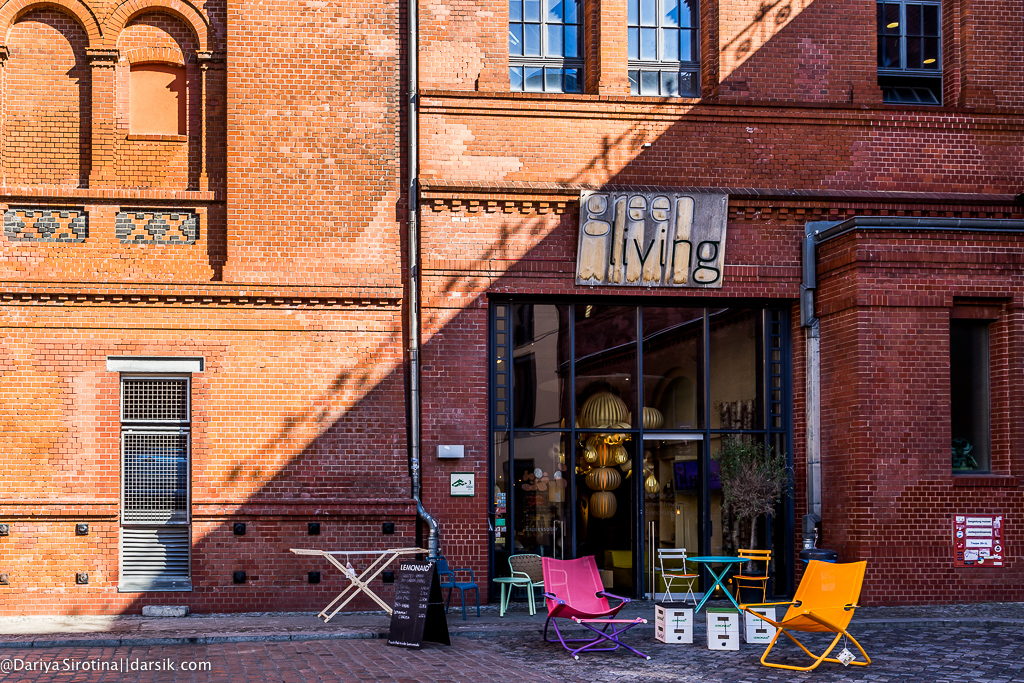 40. At Kulturbraurei I caught a food market on Sunday. Scotsmen in kilts, modest booths with dumplings, paella and burgers – you could not find anything there!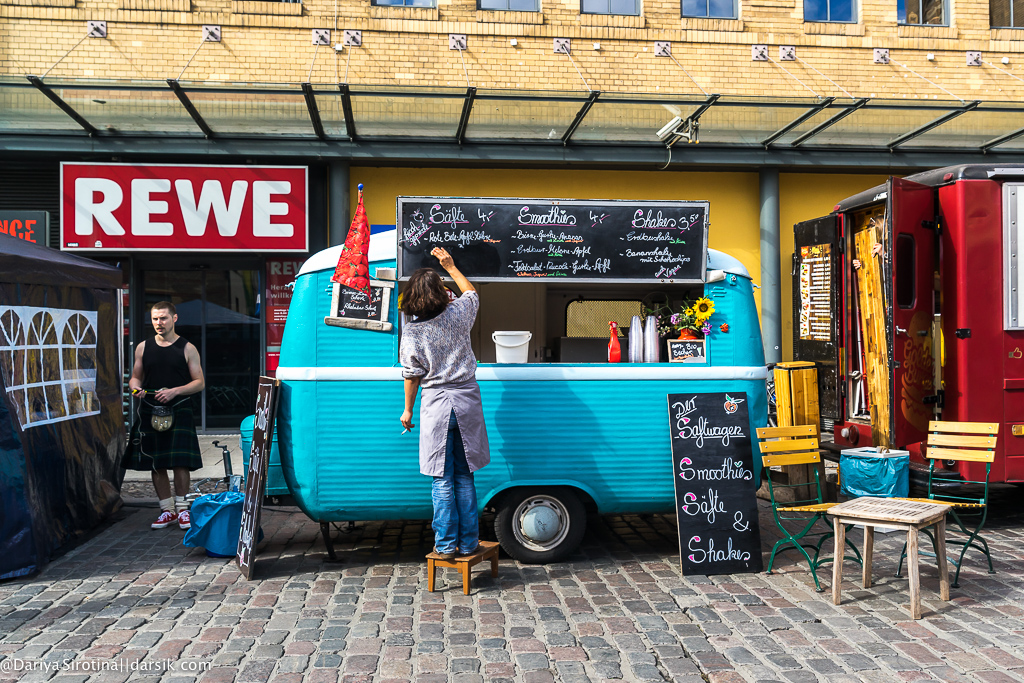 41. And the food trucks themselves – or as they are now fashionably called, foodtracks – are a sight to behold. This one, for example, sells schnitzels.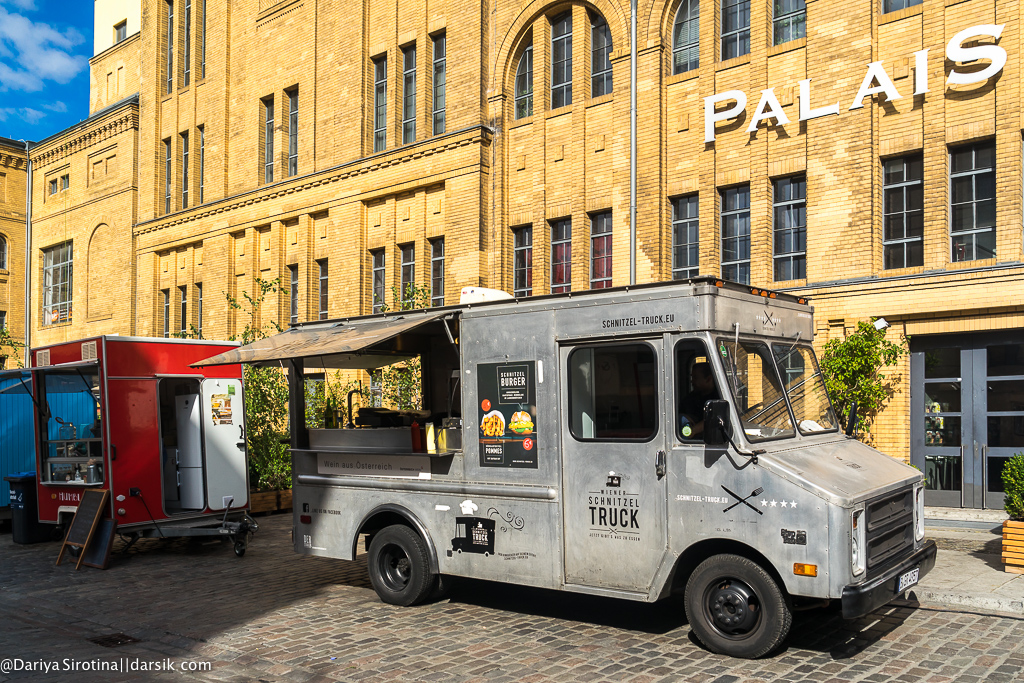 42. And this one sells ice cream. Berlin is a story about diversity!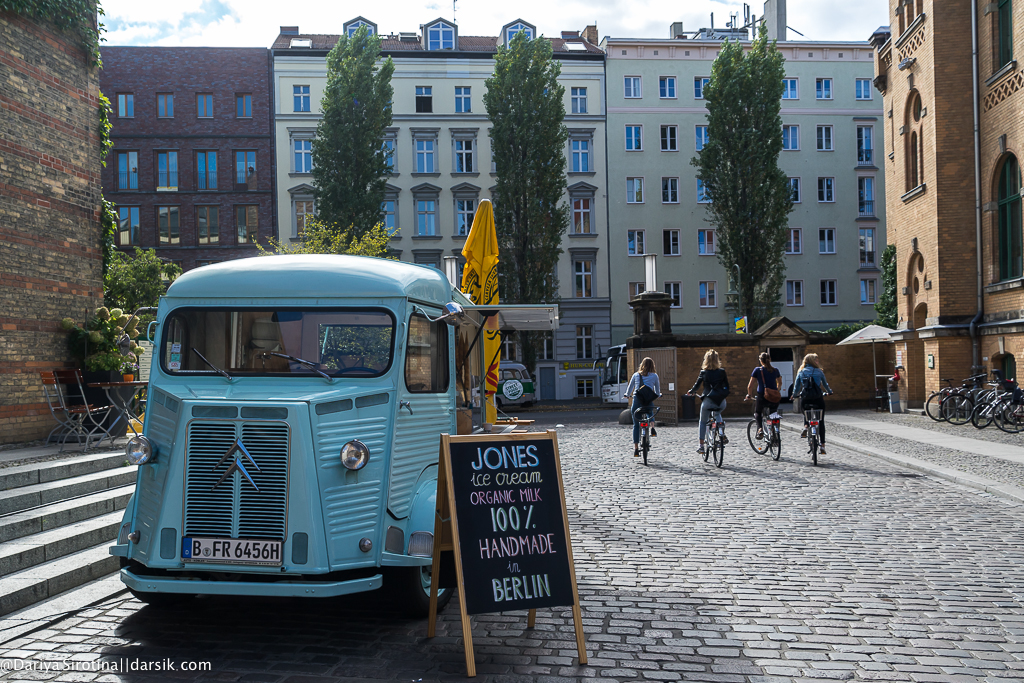 There are practically no hotels in Prenzlauerberg, so if you want to stay here, choose apartments. For me personally, it's the best neighborhood in the city and definitely worth spending at least a day, or even better, a couple.