8 Ways to Spend 48 Hours in Copenhagen
Just 48 hours in what is often called the happiest city in the world? It was built around waterways and has a compact city center. Thus, it is easily walkable, and many attractions are within easy reach of the central train station. It's also easy and inexpensive to get around on two wheels with a rented Bycyklen bicycle scheme. Regardless of how you decide to get around, plan to fit in these attractions for two unforgettable days in Copenhagen.
Take a canal tour
Canal boat trip Copenhagen, Denmark
Take a canal tour
The perfect way to begin your exploits in this Danish city is to take a canal boat tour. Get a map of Copenhagen, and you can take a free one-hour tour departing from Nyhavn. You'll pass many of the city's major attractions, such as Amalienborg Palace, the home of the Danish royal family, the National Bank of Denmark, the Opera, and Our Savior's Church. You'll also get to admire the famous statue of the Little Mermaid at its best, without the large crowds that usually gather around it on land. When you glide back to the small port of Nyhavn, take pictures of the colorful houses and then enjoy a snack or drink on the waterfront. All of the historic homes have been converted into eateries with outdoor seating.
Explore the Danish National Gallery
The Danish National Gallery, Copenhagen, Denmark
Explore the National Gallery of Denmark (hotel prices and photos)
Copenhagen has many great museums, but if you only have time for one, make it the National Gallery of Denmark. This largest art museum in Denmark has an impressive selection of Danish and rest of Europe art from the last seven centuries, including French works such as Picasso and Matisse, though it is best known for its fine collection of Danish Golden Age art. It also showcases a superb collection of artifacts that depict the country's history from the Ice Age to modern times.
Take a stroll through the historic city center
Christiansborg Palace, Copenhagen, Denmark
Take a walk through the historic city center (prices and photos)
Thanks to Copenhagen's compact size, you can discover many of its attractions right in the historic city center on foot. Start at Nørreport station, then walk along Frederiksborggade, and in a few minutes you'll marvel at the magnificent historic buildings and picturesque canals. Stop at the 17th-century Round Tower and get a good bird's-eye view of the city from 114 feet in the observatory, the oldest in all of Europe. Continue along the shopping street and you will reach the Slotsholmen and Borsen Canal, the Thorvadsens Museum and the Christiansborg Palace, where you can explore Danish history. The palace is the seat of the Danish parliament and is the tallest building in Copenhagen at almost 348 feet.
Go to Freetown Christiania's Hippie District
Freetown Christiania, Copenhagen, Denmark
Go to Freetown Christiania's Hippie District (prices and photos)
Freetown Christiania is an autonomous anarchist neighborhood in Copenhagen often referred to as the "hippie neighborhood," a community that has its own rules and regulations, completely independent of the Danish government. It is a combination of houses, workshops, art galleries, music venues, cheap organic eateries and nature. While the smell of weeds will probably be in the air as you stroll through this car-free neighborhood, it's illegal and you may see posters asking "Help Christiania and buy your hash somewhere else." wander the streets and enjoy the laid-back atmosphere by stopping by one of the cozy cafes like Cafe Loppen to sample local specialties, or sip a cold beer at Christiania's oldest bar, Woodstock.
Stores along Strøget
Strøget Street Shop (prices and photos)
If you want souvenirs of your time in Copenhagen, head to Strøget Street, one of the longest pedestrian shopping streets in all of Europe with plenty of stores, from inexpensive chains to the most expensive brands in the world. Near Town Hall Square you will find cheaper options such as Zara, H & M and Vero Moda. At the end of the street facing Kongens Nytorv are stores like Mulberry, Gucci and Prada. In between you'll find Danish flagship stores like Hay House, Georg Jensen, Royal Copenhagen and Lego, as well as Danish design center Illums Bolighus. There are usually plenty of street performers in the area to enjoy the entertainment.
Tivoli Gardens, Copenhagen, Denmark
Tivoli Gardens (prices and photos)
Tivoli Gardens is easily accessible from Streget via Town Hall Square. This national treasure, which opened in 1843, is one of the oldest amusement parks in the world. It was beloved by Hans Christian Andersen and even inspired Walt Disney. Here you'll find everything from historic buildings to lush gardens, spectacular rides, an assortment of restaurants, theaters and dance halls, all covered in thousands of dazzling colored lights, creating a fabulous atmosphere. Stroll through a Chinese-inspired bamboo forest, marvel at sea life in the aquarium, and be sure to take a ride on the restored wooden roller coaster built back in 1914.
Visit the world famous Carlsberg Brewery
Visit the world famous Carlsberg Brewery (prices and photos)
Beer lovers won't want to miss a visit to Carlsberg, the world's fifth-largest brewing company. Its founder, J. C. Jacobsen, was one of Denmark's most famous citizens, whose vast wealth financed the restoration of several museums and castles in the city. The huge, massive brick archway surrounded by lion statues you'll see upon entering hints at his influence here. The tour will take you through the brewery, where you'll learn all about how they've been making beer since 1847. See interactive exhibits, take a look at the original machines and showcase the largest collection of beer bottles in the world. Free beer is included.
Dine at the world's best restaurant: the Noma
Two Michelin-star exterior of Noma Restaurant, Copenhagen, Denmark
Dine at the best restaurant in the world: Noma (prices and photos)
Finally, end your time in Copenhagen with a special treat: dine at Noma, which is regularly considered the #1 restaurant in the world. To pull it off, you'll need to make reservations in advance, as tables are hard to find. Or you'll be lucky enough to sit down to a joint for dinner. Noma gets its name from the word "Nordisk," meaning "Nordic" and "crazy," the Danish word for food. The dishes focus on nearby ingredients for food-it's a true gastronomic mecca, though some of the most famous dishes include things like mold, ants and potted plants.
Copenhagen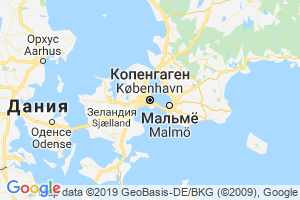 The city of Copenhagen is the capital and largest city in Denmark. It is located on three main islands: Zealand, Amager and Slotsholmen. The latter is the historical center of the city, where the first settlement was located. In translation from the ancient Danish language, the word Copenhagen (Køpmannæhafn) means "harbor for merchants. Copenhagen is divided into the historic part and suburbs. The population of the city in the historic part is about 615,993 people, and together with the suburbs more than 1.3 million.
The Danish capital is located on the plains and covers 86.40 square kilometers. From the east the city is washed by the Øresund Strait, which separates Denmark from Sweden and connects the Baltic Sea to the North. Copenhagen has fairly mild and moderately humid climate. The city owes this to the warm currents of the Gulf Stream, which flows into the North Sea.
Copenhagen is one of the oldest cities in Europe, as is the Danish monarchy. The Queen of Denmark, Margrethe II, resides in the heart of Copenhagen. The city's atmosphere is quite picturesque, friendly and international, making visitors feel at home.
On the one hand, Copenhagen is a tranquil city with beautiful scenery, but on the other, it is a bustling metropolis and the center of large financial organizations.
There is evidence that Copenhagen appeared more than 6,000 years ago, but the first mention of it occurs in the records for 1043. At that time, it was simply called Havn, which in Danish means "harbor" or "pier. Also at that time Copenhagen did not yet have an important political or strategic importance. Almost all of its population was engaged in fishing. But the next two centuries of prosperity in fishing and commerce transformed Copenhagen from a small fishing village into a thriving city.
Copenhagen became the capital of Denmark in accordance with the decree of King Valdemar the Great in 1343. In the 15th century the city was also the capital and seat of the states of Norway and Sweden. A little later, during the reign of King Christian IV, who was fond of architecture, a construction boom began in Copenhagen. Some of the castles and towers built during those years still exist today.
Copenhagen was repeatedly besieged, plague epidemics broke out, devastating fires took place and much more. Despite this, today Copenhagen is a thriving city with many water channels, narrow streets and old stone houses. One of the most famous residents of Copenhagen was a great writer and storyteller Hans Christian Andersen, whose works have not ceased to amaze people to this day.
Along with its congenial atmosphere, the city also boasts a fairly high standard of living. The streets of Copenhagen beckon with street musicians and artists, as well as thousands of sparkling lights of stores, cafes and bars. The city and its surroundings offer a wide range of entertainment, restaurants, museums, galleries, botanical parks and gardens. There is also one of the longest streets in Europe – Stroget. It is a pedestrian street, which is a great place for shopping lovers.
Copenhagen is also famous for its many cultural events, among them, for example, the spring Night Film Festival, the summer Jazz Festival, or the famous Copenhagen Carnival, which fills all the streets of the city with the sounds of samba. The city streets in the morning mesmerize with their cleanliness and the smell of freshly baked bread.
Founded: 1167 Area: 86.40 km 2 Population: 615,993 (2018) Currency: Danish krone Language: Danish Official website: https://www.kk.dk
Flight time: from Moscow – from 3 hours 20 min. (1-2 connections) from Saint-Petersburg – from 5 hours 55 min. (1-2 connections) from Kazan – from 7 hours 5 min. (1-2 connections) from Ekaterinburg from Novosibirsk – from 9 hours 5 min. (1-2 connections)
Copenhagen has a bright personality and inconsistency. This is both quite calm and extremely lively cosmopolitan city.
How to get there
Russian cities are connected with Copenhagen by direct flights (Aeroflot airlines from Moscow, Scandinavian Airlines (SAS) from Moscow, Saint-Petersburg and Kaliningrad), which means that you can fly to the Danish capital from any Russian city with a connection in Moscow, Saint-Petersburg or Kaliningrad. In addition, you can fly to Copenhagen with a change in one of the airports in Europe – these options are listed below.
Czech Airlines (Prague): Moscow, St. Petersburg, Yekaterinburg, Kazan, Rostov-on-Don, Samara, Ufa and Perm.
Lufthansa (Frankfurt am Main): Moscow, St. Petersburg, Nizhny Novgorod, Samara.
Austrian Airlines (Vienna): Moscow, St. Petersburg, Rostov-on-Don, Krasnodar.
Finnair (Helsinki): Moscow, St. Petersburg, Yekaterinburg.
AlItalia (Rome): Moscow, St. Petersburg, Yekaterinburg.
Air France (Paris): Moscow, St. Petersburg.
KLM (Amsterdam): Moscow, St. Petersburg.
Brussels Airlines (Brussels): Moscow.
Norwegian (Oslo): St. Petersburg.
Swiss (Zurich): Moscow, St. Petersburg.
Air Baltic (Riga): Moscow, St. Petersburg, Kaliningrad.
Estonian Air (Tallinn): Moscow, St. Petersburg.
Not far from the city center, just 8 kilometers, is located Copenhagen's international airport "Kastrup", where all flights from Russia and other European countries arrive. Tourists get to it by different means of transport: metro, bus, train and cab. At the airport itself a large number of cabs at each terminal. In turn, between the terminals shuttle buses run free at intervals of 15 minutes. There is also a bus number 5, which takes passengers to the center of Copenhagen. It has a sign City Center, which will not confuse it with other routes. Travel time on the bus number 5 is about half an hour, and the interval of departure is 10-15 minutes. Trains run at the same interval, but the travel time is shorter. Suburban trains departing from the airport take only 15 minutes to reach Copenhagen Central Station. Trains arrive at Platform 2 of Terminal 3. Sometimes it gets crowded during rush hour. At the end of the same Terminal 3 is a subway station, where trains leave every 4-6 minutes during the day, and at 15-20 minute intervals at night. The duration of the trip by subway to the airport is the same as by train, only 15 minutes.
How to get to Copenhagen from Stockholm
Geographically, the capital of Denmark is located in the bay, which separates the Scandinavian countries of Germany and Poland. For this reason, the closest major cities from where it is easy to get to Copenhagen are Stockholm, Oslo and Hamburg. The Netherlands and Belgium are also close to Denmark, making Copenhagen easily accessible from major cities in these countries.
One of the most common routes to Denmark is from Stockholm to Copenhagen. Located almost at the border of Denmark and Sweden, Copenhagen, along with Malmo, serves as a linking city between the two countries. The two cities are connected by the famous Øresund Bridge – one of the longest bridges in Europe.
In spite of this the way from the capital of Sweden to the capital of Denmark is not so close, more than 500 kilometers. The fastest way to get to Sweden is by plane, and the way takes about 1.5 hours. Travelling by plane from Stockholm to Copenhagen is not only fast and comfortable, but also budget-friendly. Some airlines such as Sterling, SAS, Malmö Aviation, and Norwegian sometimes fly for mere pennies. Pre-purchased tickets can cost anywhere from 20 to 30 euros, whereas the usual price is 40 to 60 euros and more.
Another way to get from the Swedish to the Danish capital – a comfortable bus company SwebusExpress. The cost of travel will be approximately equal to the airfare, ie, about 40-60 euros, but the road takes at least 9.5 hours. Buses on the route Stockholm-Copenhagen make 2-3 trips a day.
There are also high-speed trains that run on this route. Travel time on such trains is only about 5 hours. Tickets cost up to 100 and 200 euros, depending on the time of the trip, booking conditions and class of carriage.
It would seem that there should be direct ferries between the two cities, but there are no such flights. If travelers from Stockholm want to take a ferry to Copenhagen, they usually have to go to Oslo and from there board a passenger ship to the Danish capital.
More enterprising travelers prefer to cover this distance in their own vehicles. In this case, it should be taken into account that there are tolls along the road. For example, the bridge from Malmö to Copenhagen costs about 43 euros for motorists, and about 23 euros for motorcyclists.
How to get to Copenhagen from Oslo
Many tourists visiting Scandinavia also want to visit Copenhagen, as Denmark is located just next door. In particular, from the capital of Norway, the most convenient transport to Copenhagen is the ferry. This is not only a comfortable and fast way to travel, but also quite inexpensive.
Many direct ships depart daily from Oslo to Copenhagen, including Pearl of Scandinavia, Color Line, DFDS Seaways and several others. Travel time can take about 15-17 hours, depending on the voyage. Ferries are not only directly between Copenhagen and Oslo, but also ships depart from ports in the north of Denmark – Hirtshals and Frederikshavn. The cost of such a trip on the ferry, almost equal to a plane flight, from 50 to 100 or more euros, depending on the company, time of departure, place of purchase of the ticket and class of cabins.
It would be much more convenient and faster to follow this route by plane, but the ferry is the most preferred way of travel in this case. The cost is almost the same, but the ferry provides cabins, food, entertainment and other amenities that will leave a lot of positive impressions of the voyage. Moreover, unlike Copenhagen airport, which is quite close to the center, Oslo airport is located far from the city, which means extra costs.
Some tourists prefer to travel by train, as a more comfortable mode of transport. In terms of time, many trains arrive faster than the ferry, and the journey takes about 8.5 hours. However, the cost of rail tickets for such high-speed trains can be quite high, from 100 to 200 and above Euros. There are no direct trains from Copenhagen to Oslo and vice versa, but there are trains through the Swedish city of Gothenburg. Also on this route there are special trains of Swedish company SJ, which go through Malmö. Ticket for such route is one, and there are two trains. The cost of travel on such trains can start from 40 euros and above, depending on the class of compartment.
How to reach Copenhagen from Hamburg
Denmark neighbors Germany, so there are various modes of transportation to Copenhagen from cities such as Hamburg, Düsseldorf, Berlin and others. Quite close to Denmark, in contrast to other German cities, is Hamburg, only 380 km.
Many tourists travel on the Hamburg-Copenhagen route by train. For example, from the main railway station in Hamburg there are often direct trains to Copenhagen, which are crossed by ferry. This is quite an interesting trip because, while on the ferry, passengers can move around the ship and enjoy all the amenities on deck. These include cafes, restaurants, currency exchange, etc. Also, travelers on the deck of the ferry have an excellent view of the sea. The cost of tickets for such a train depends on the date of purchase. If the ticket is purchased in advance, for example a month, it will cost about 30-40 euros, and if just before the trip, it's about 80-90 euros.
Moreover, there is a bus station near the main railway station in Hamburg, from where Eurolines buses frequently depart for Copenhagen. Travel time on such a route is from 5 to 6 hours. Pre-purchased tickets cost about 50-60 euros per person.
Another way to travel between Hamburg and Copenhagen are planes of some airlines. Among them, for example, is the airline SAS. Tickets for flights between these cities are not cheap, starting at about 100 euros. A little cheaper to fly to Copenhagen from Berlin.