Chinese Cooking
Chisanchi or "fried three" is a Chinese dish that is very popular in Chinese restaurants and bistros. It is made with three vegetables – potatoes, eggplant, and peppers. Very tasty! Added:
Chinese Pork 4.2 11
Chinese pork, like many Chinese dishes, cooks quickly. For this dish we will use 400 grams of pork, soy sauce, bell peppers, flour and onions. Simple and ingenious!
Chicken in Chinese-style sweet and sour sauce 4.2 10
You'll love this dish even if you don't like chicken breast because it's bland. It is combined with bell peppers, garlic and ginger in this recipe makes the dish very tasty … more
Chinese beef with vegetables 4.5 6
Rather spicy and flavorful dish in the best traditions of Chinese cuisine. And if you want to really surprise your relatives, the recipe for Chinese beef with vegetables is the right one. Added:
General Tso's Chicken 4.5 6
This dish is one of the most popular Chinese options for cooking chicken. Incredibly tasty sauce, spicy-sweet and tender chicken pieces, it's definitely worth trying! Added by:
Gubajou 4.2 6
Pork in starch is how the name of this Chinese dish translates. Pieces of meat are dipped in a starchy batter and then fried. The cooking process is simple, but it turns out very tasty! Added:
Peking chicken 4.1 5
Peking chicken is a dish classified as oriental cuisine not only because of the use of soy sauce, but rather because of the range of flavors the chicken acquires from the juice of the oranges. Added:
Wok with chicken and noodles 4.3 5
This Chinese newfangled dish has long piqued my interest. Tried it in a restaurant and really liked it. I decided to copy it and make it at home. Here's how to make a wok with chicken and noodles. Added by:
Char siu 5.0 5.
Char siu pork is one of the most common dishes in Chinese cuisine. This pork is usually served without sauce, as it is already full of flavor and juiciness. Come on in, I'll show you how to make Char siu! Added:
Mongolian Beef (Master Class) 4.6 5
Mongolian-style beef is quite popular in Chinese restaurants. Yes, despite the name, it is a Chinese dish. The meat turns out tender, soaked in soy sauce with a spicy-sweet flavor. Added by: Daria Vakulova on May 24, 2017
Egg puree soup (better than in a restaurant) 4.8 5
Such a simple and easy soup is in great demand in Chinese restaurants. Why not make it at home? Trust me, you'll make it just as good or even better! Have fun in the kitchen! Added: Daria Vakulova 14.07.2017
Mantou 4.9 5
Mantou or simply steamed pampushki are steamed Chinese buns made of yeast dough. A traditional type of bread in northern China. Added:
Chinese Eggplant 4.2 4
Chinese-style eggplant is one of the most popular dishes in Chinese cuisine. However, all the ingredients for this dish are available in any Russian supermarket, so the dish can also be prepared at our place. Added: Pavel 24.07.2012
Soy China-style meat 3.5 4
Spicy dish from the Oriental cuisine will please everyone. I often make it for holidays, and the guests are always satisfied. They even ask for the recipe. I'm sure you will like it too – try it. Added:
Chinese Wings 5.0 4
Chinese-style wings are delicious and juicy. Cooked in this versatile recipe, they retain the brittle crispy shell, but do not have a sweetish flavor and specific aroma. Added by: Elena Alex on 06/20/2016
Fish in sweet and sour sauce in Chinese style 4.6 4
Chinese cuisine is characterized by interesting combinations of sweet and salty. See how to cook fish in a sweet and sour sauce in Chinese style. It has an unusual taste for us, but you will love it. Added:
Xiaochi appetizer 3.7 4
Xiaochi is a kind of snack for a quick snack, it can be sweet snack, salty or spicy. Every province in China has its own xiaochi. My spicy crispy fish is Sichuan province's Xiaochi. Added:
Chinese Beef with Broccoli 5.0 4
Seems like a simple dish – meat with vegetables. But once you add oyster and soy sauces and white wine to the marinade, the meat becomes tender and imbued with unique flavors. It's worth a try! Added by: Daria Vakulova on 12/01/2017
Kung pao chicken 5.0 4
Kung pao is the most popular dish of Chinese cuisine! Chicken baked with vegetables – spicy, spicy, flavorful, with a crispy crust. This dish is easy to prepare despite its complex name!
Dunganski Meat 4.5 4.
Everyone who loves meat and vegetables will love this simple but very tasty recipe. Enjoy! Added:
Pork stir-fry 4.3 4
Steer-fry is a way of cooking a dish where meat, vegetables, and mushrooms are quickly fried in a deep frying pan. It is especially popular in Asian cuisine. Added:
Chinese Puff Pastries 3.9 4
Chinese puff pastries are a simple homemade pastry that won't leave anyone indifferent. Thin puff pastry with green onions and wonderful flavor. Added:
Chinese Steamed Buns 4.9 4
Chinese steamed buns are unusually tender, fluffy and delicious. They're especially good for Lent because they're cooked in vegetable oil. At the same time, they cost literally pennies and are a lot of fun. Added:
Sweet and Sour Sauce 4.3 3
This recipe for Chinese sweet and sour sauce for meat, poultry and fish is definitely worth your attention. Take this sauce and transform the taste of your favourite dishes!
Wok duck 3.6 3
There's nowhere else that duck is cooked as well as in the Chinese kitchen; only here do they know how to make the meat so tender and tender and what sauce to serve it with. Try it, for it is an incredible dish! Added:
Jiaozzi 4.9 3
Jiaoqi is a Chinese dumpling. This dish is put on the New Year's table in almost every Chinese family, just like our salad "Olivier". The filling can be anything, as minced meat, cheese or vegetables. Added by: Lesya Fedunova on 12/27/2018
Fried shiitake 4.3 2
Fried shiitake can be made in 10 minutes, or even faster. Shiitake mushrooms are healthy and delicious Chinese mushrooms that lower blood sugar and contain vitamin D. Cook them with herbs!
Chop suey 4.7 2
Chop suey is a stew made from a mix of vegetables, meat, soy sauce and spices. It's a recipe invented by 19th-century Chinese chefs who worked on the railroads in the U.S. .
Chinese-style beaten cucumbers 5.0 2
In spite of the unusual name "Chinese-style beaten cucumbers," you get a quick, savory and very tasty snack of fresh cucumbers. Plus, now, in the summer, is the perfect time to make it! Added:
Chinese Meat Tortillas 3.4 2
Chinese flatbread with meat is very similar to multilayer chebureks, at least the dough and the filling are not different. And yet this is a completely different dish. How to cook them I will tell in this recipe. Added:
Sichuan Duck 5.0 2
You can make a delicious duck dish in literally just a couple of minutes if you trust in Chinese cooking. It intertwines different flavors: salty, sour, sweet and bitter, making for a stunning dish! Added:
Pasta with shiitake mushrooms 3.4 1
Here is a recipe for a very tasty, easy vegetarian pasta. Pasta with shiitake mushrooms – you can't have that in Italy
Added:
Chinese Pork with Vegetables 4.4 1
A great idea for an unusual Asian-inspired dinner! This dish is a perfect combination of meat and fresh vegetables, it is moderately spicy and very bright, all that's left is to find good music to match the mood. Added:
Wood Mushroom Salad 3.7 1
I want to invite you to make a salad of wood mushrooms at home! With a slight bitterness, crunchy and very unusual! Discover a new side of Chinese cuisine, you'll love it!
Chinese garlic shoots with pork 4.3 1
If you like your cooking tangy and simple, then I invite you into your kitchen to try this wonderful Chinese way to make garlic shoots with pork chop.
Chinese Rice and Vegetables 4.0 1
The Chinese know a lot about food, especially when it comes to rice. I want to tell you how to cook rice with vegetables in Chinese style. A light, totally dietary dish that vegetarians will especially appreciate. Added:
Shrimp Salad with No Mayo 5.0 1
Once again my favorite shrimp! This time I decided to make a simple but very tasty dish with them. In it, I used unusual combinations with familiar Asian-inspired foods. Try it too!
Chinese Chicken Bellys 5.0 1
Chinese chicken stomachs are a feast for the table. With this dish, you can show your culinary talent and treat your loved ones to a delicious and original dish from very affordable ingredients. Added:
Fortune Cookies 4.3 1
These cookies are a traditional Chinese dessert served at the end of a meal to read auspicious phrases and aphorisms. Here's how to make real fortune cookies. Added:
Chinese Onion Scones 4.2 1
Not sure what to take to work as a hearty quick snack? Check out how to make Chinese onion tortillas, an inexpensive bread substitute option. Be sure to add onions – it's a classic. Added by: Tatiana Perova on 09/02/2018
Confirm deletion of this recipe
It is not possible to cancel this action
You can only vote for 1 recipe. Are you sure you want to vote for this particular recipe?
About Chinese Cooking
The concept of "Chinese cuisine" is very elastic as it encompasses eight different culinary traditions in China. The history of Chinese cuisine goes back many centuries, covers many different periods and eras, and is therefore extremely diverse. The Chinese say that there is nothing edible in the whole world that the Chinese do not eat. And indeed – traditional Chinese cuisine is very diverse and includes a wide range of dishes and ingredients.
Chinese food is commonly classified into eight different culinary traditions in China. Each of the eight major regions has its own cooking characteristics, but there are some things that these regional culinary styles have in common. First and foremost are the ingredients, since the basic foods are roughly the same throughout the country.
The main and most popular product that is included in so many Chinese recipes is rice. In addition to rice, Chinese noodles of various sizes, shapes and textures are extremely widely used, included in both soups and second courses. Some varieties of noodles are a symbol of long life and good health according to Chinese tradition. Very popular are soy products, wheat and products made of it (the same noodles, bread, dumplings, pastries), vegetables (the most popular are Chinese cabbage and spinach), herbs and spices. It is also noteworthy that Chinese dishes almost always consist of small pieces of food, since Chinese eaters do not like to do additional cutting of food on their plate. Everything must be cut up beforehand.
Condiments and sauces should be mentioned separately because they play a critical role in Chinese cooking tradition. China is home to soy sauce, oyster sauce, transparent and black rice vinegar, fish sauce, and fermented tofu. Many Chinese dishes require special sauces based on fermented soybeans or beans. Almost all Chinese recipes necessarily mention the need to use certain spices and seasonings: fresh ginger root, garlic, green onions, white pepper, sesame oil, star anise, cinnamon, fennel, cloves, and more.
The Chinese have not forgotten about desserts, which are usually served with tea or at the end of meals. Pastries made of wheat flour, sweets and sugar sweets, and ice cream are popular. And, of course, modern Chinese cuisine cannot exist without tea. It was China that was the first country in which people of all social classes began to make tea. Green, red, black, fragrant, white – tea variations can be completely different, but almost every meal a real Chinese ends with a cup of good tea.
However, today traditional Chinese cuisine is undergoing significant changes. Whereas 60 years ago the Chinese ate surprisingly little meat and animal products, eating mostly rice, grains and vegetables, today in China they consume more and more meat, sugar and fats, which has a significant impact on people's culinary tastes.
Chinese Cooking – 158 Delicious Home Cooking Recipes
A riddle for smart hostesses: how do Chinese cooking recipes affect the population of the Celestial Empire? Well, it might lie in the fact that this country's culinary traditions are considered an art and have a positive effect on longevity. Read more…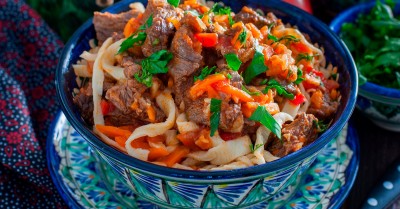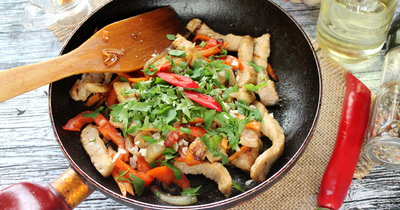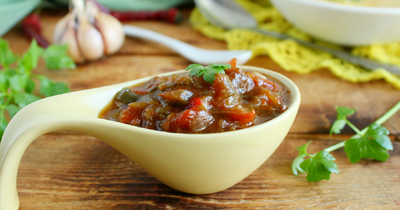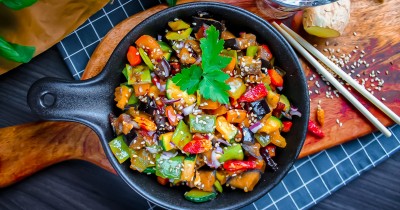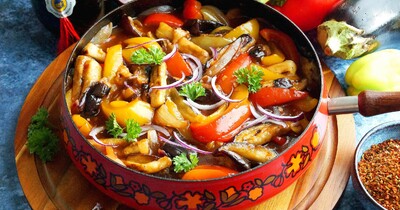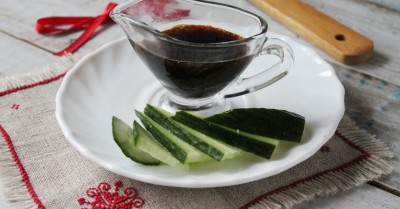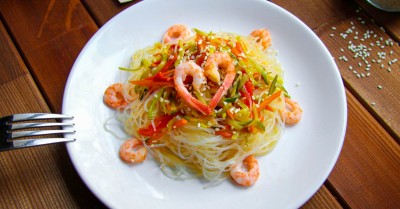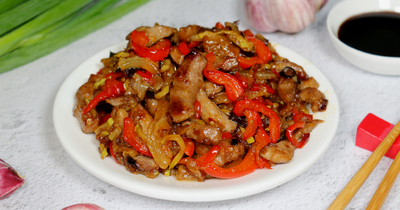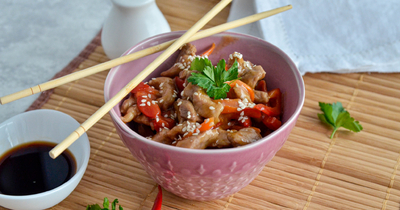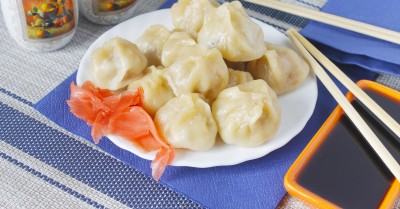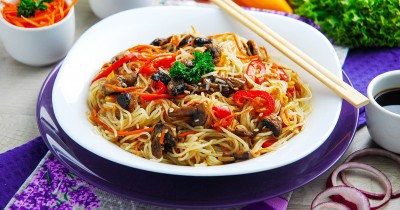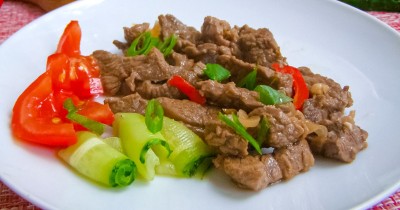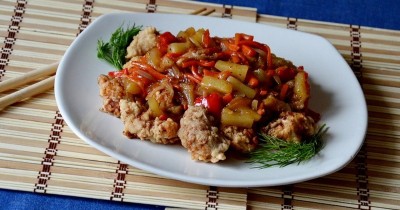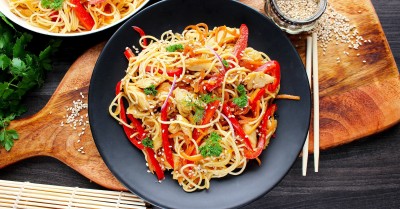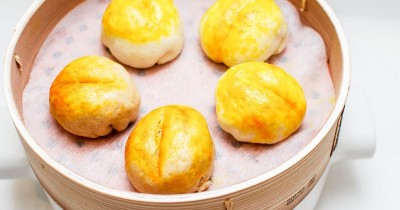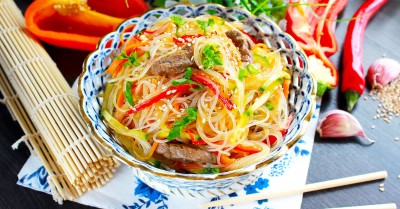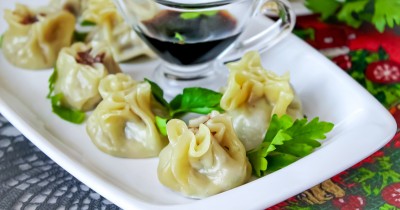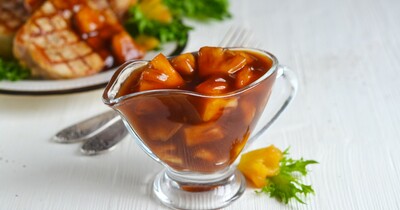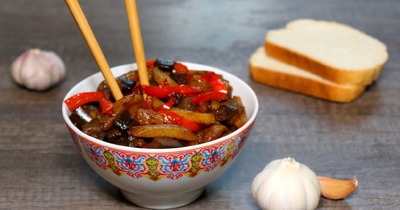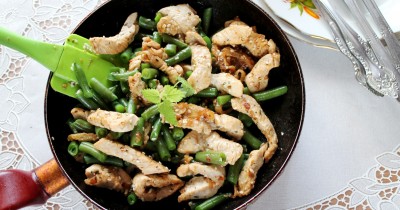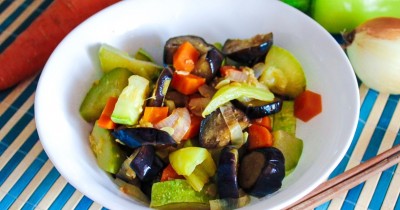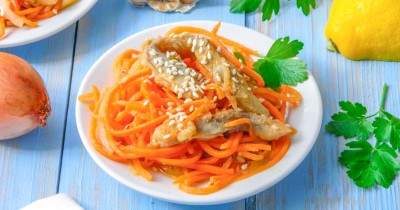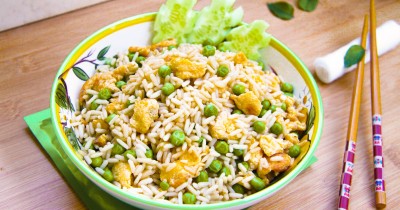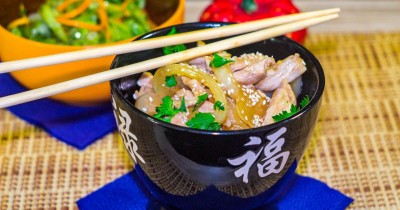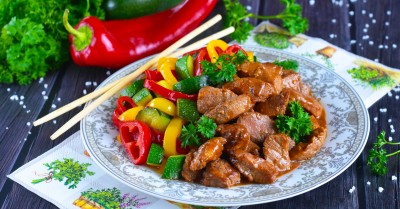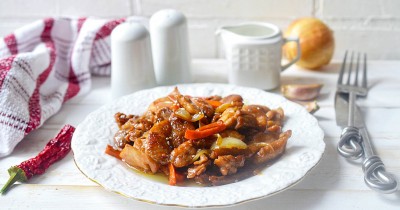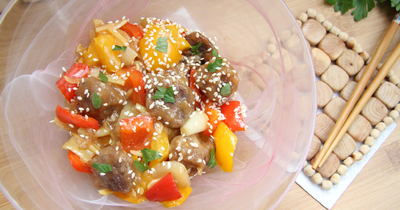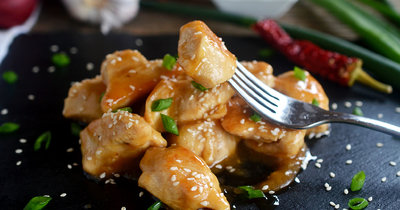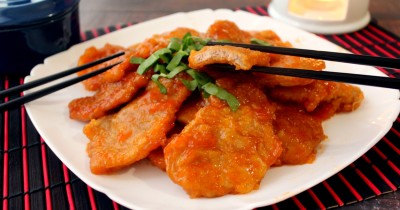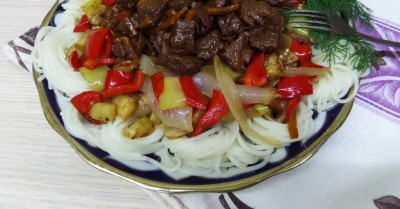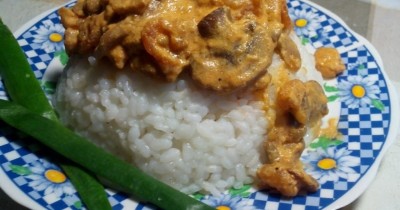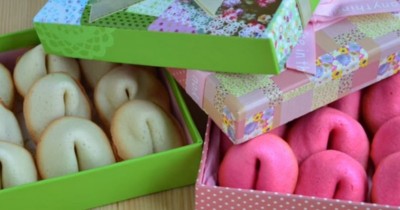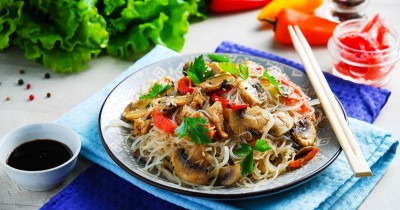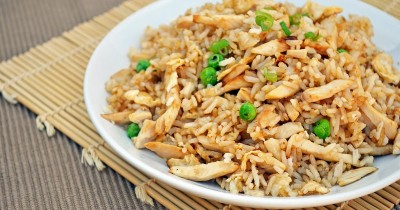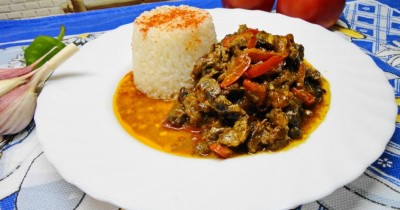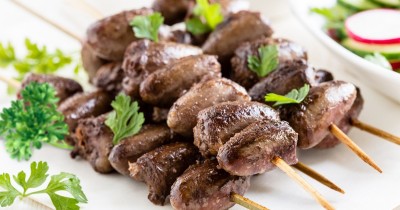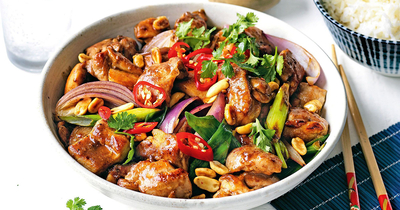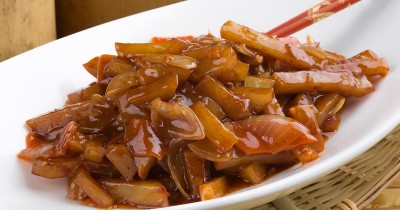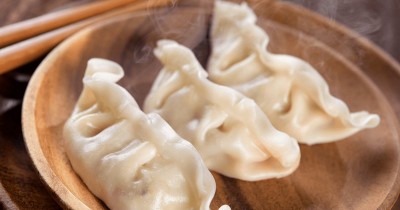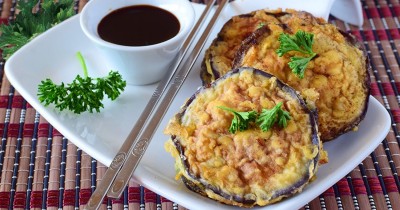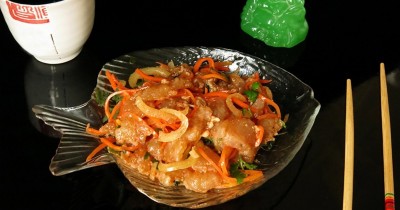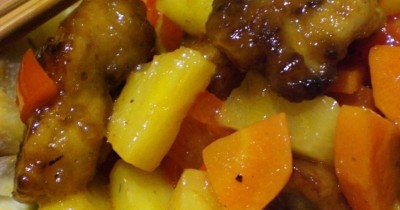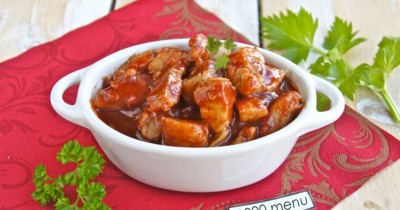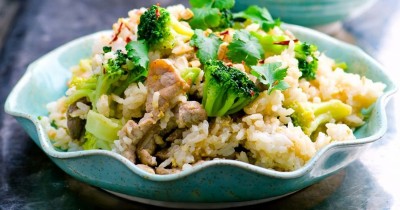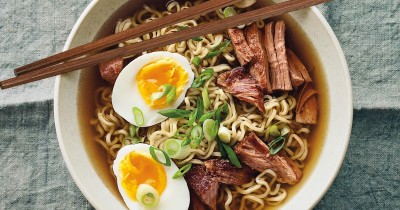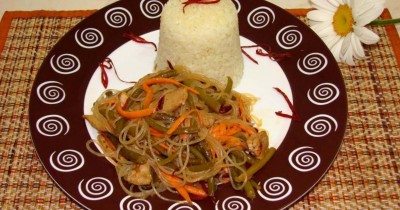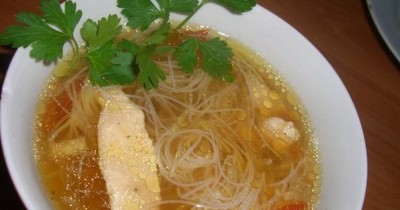 Chinese Cooking
Historically, cooking Chinese food is not a quick process. Just think of the famous Peking duck – it takes three days of work. Then a long serving and leisurely savoring from a dozen small plates.
But times are changing, and traditional multi-ingredient cuisine has also transformed to adapt to the rhythm of life of hardworking Chinese. Thus fast food with authentic recipes appeared, and the Chinese created and spread the culture of fast street food around the world.
In brief, Chinese fast food looks like this: you have to take a few foods, such as vegetables and shellfish, threaded on a stick and fried in a batter. Or boil noodles with different ingredients in a large cauldron, and pour them into paper cups. It cooks quickly and is eaten on the go.
This approach to eating can be criticized, but such street food is less unhealthy, hearty, and moderately calorie-dense. That is why, in every major metropolis of the planet you can find a Chinatown, where people of all nationalities gladly go for lunch or dinner.