Chiang Mai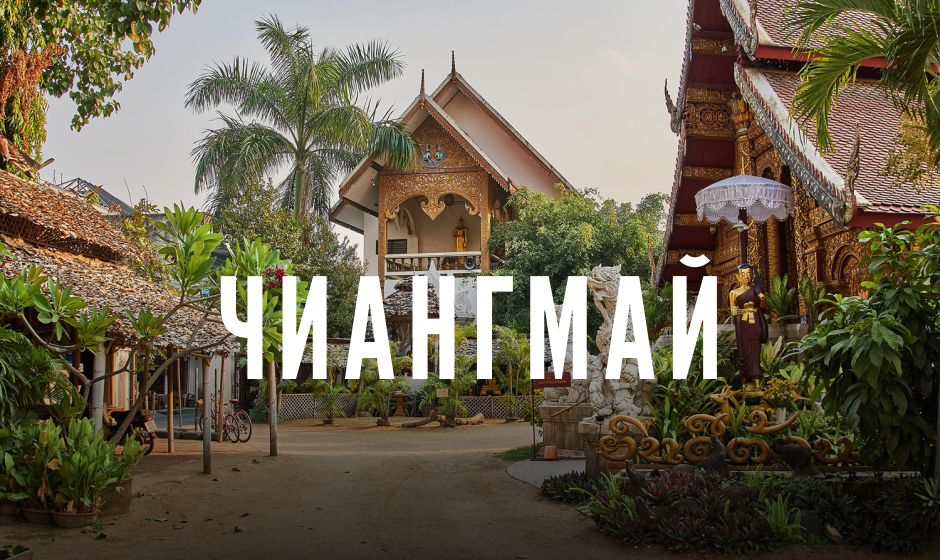 An Instagram paradise awaits you in northern Thailand: rice fields, fruit farms, tea, coffee and strawberry plantations, mountain trails, stylish coffee shops, markets with cute souvenirs and handmade clothes. The new 34travel guide focuses on Chiang Mai, the cultural capital of the kingdom. Here's what to see and do to entertain yourself.
Chiang Mai (เชียงใหม่, Chiang Mai) is 700 kilometers from Bangkok. For connoisseurs of antiquities, this city, founded in the 13th century, is known primarily for a large number of traditional temples. However, millions of tourists come to the province annually not only for the history. Superfast Internet, low cost of living and excellent food attract digital nomads. And of course, Chiang Mai is a paradise for bloggers, photographers and content-makers.
The city is surrounded by high mountains, and nearby is Thailand's highest point, Mount Doi Yntanon. During the winter months it's cool here: in December the temperature in the city drops to + 13 ° C, in the mountains – below 0 ° C.
The high tourist season lasts from early November to late February – during this time it is dry and comfortable in temperature. From March to June, Chiang Mai is hot and the air is very smoky – it is best not to plan a trip for these months. It rains in June to help clear the smoke, so July and August are good months to visit. September and October, on the other hand, are the peak rainy season.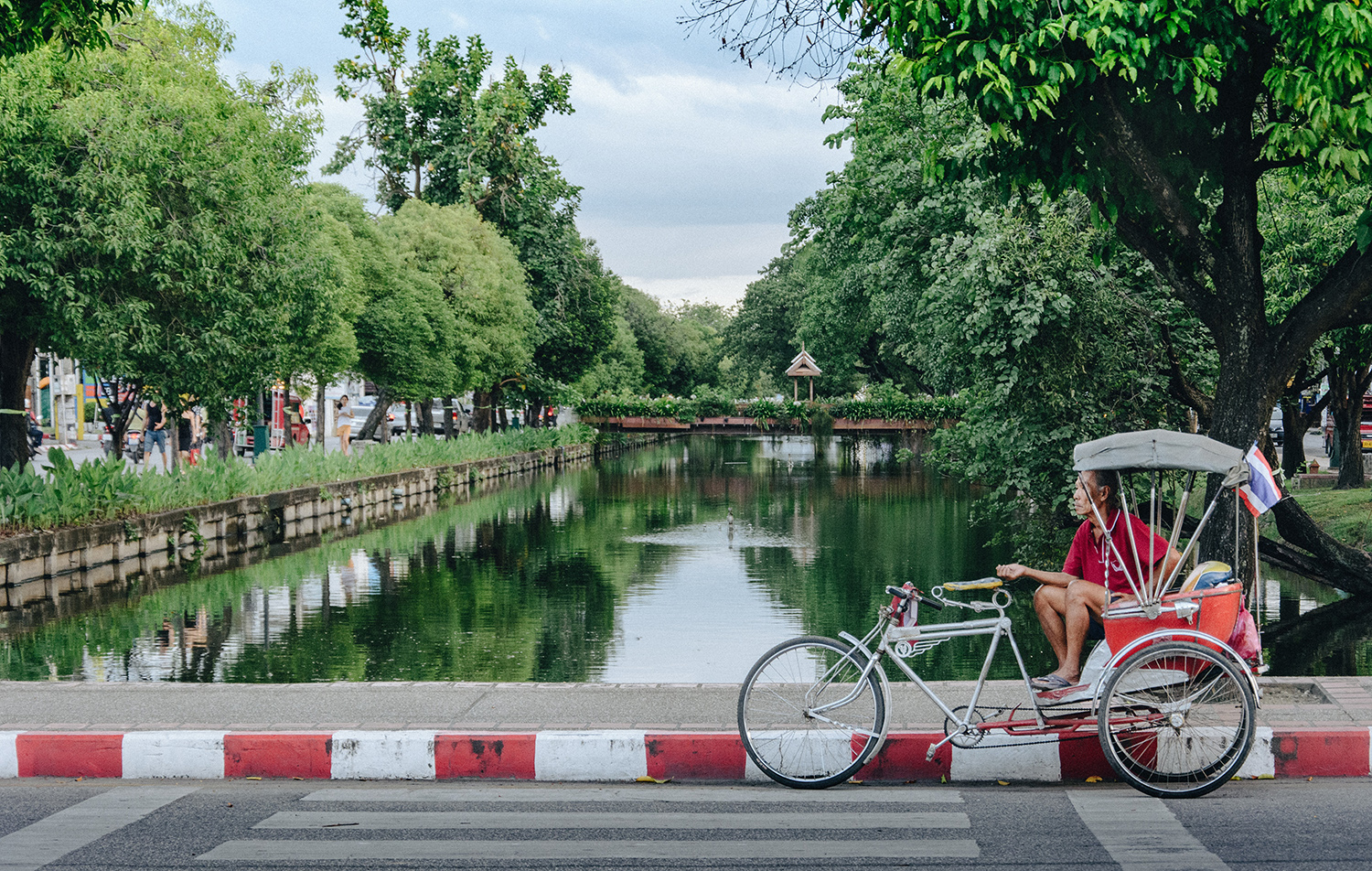 Chiang Mai has an international airport, but there are no direct flights from Europe. You must fly through Bangkok or from other cities in Thailand. A one-way Bangkok-Chiang Mai ticket costs $20-40.
You can take a cab from the airport to the center. You can find a car at the exit of the airport or call the app Grab, Bolt or inDriver. It will take about 10 minutes to get there. You will pay about $ 5 or 6.
There are several ways to get around the city:

Cabs, motorcycle cabs, tuk-tuks, and songhtoes. Use Grab, Bolt or Indriver. Bolt is cheaper, but they don't have a choice of cars. Grab has mototaxis – it's fast and inexpensive around town. InDriver is cheaper than Grab, there are two options: a car or a moped.

Hire a car. You can rent a car at the airport or already in the city. The service is available from major international companies: Budget , Hertz , Sixt as well as local companies: BudgetCatcher , North Wheels Rent A Car , Pop Rider , Thai Rent A Car.

Moped or motorcycle rentals. Be aware: it gets chilly after sunset, especially in the mountains – you'll need to be warmed up on two-wheelers. The tried-and-true rentals are D2 Bike, Bikky, Ann's, Chloe, Vannessas, Pop.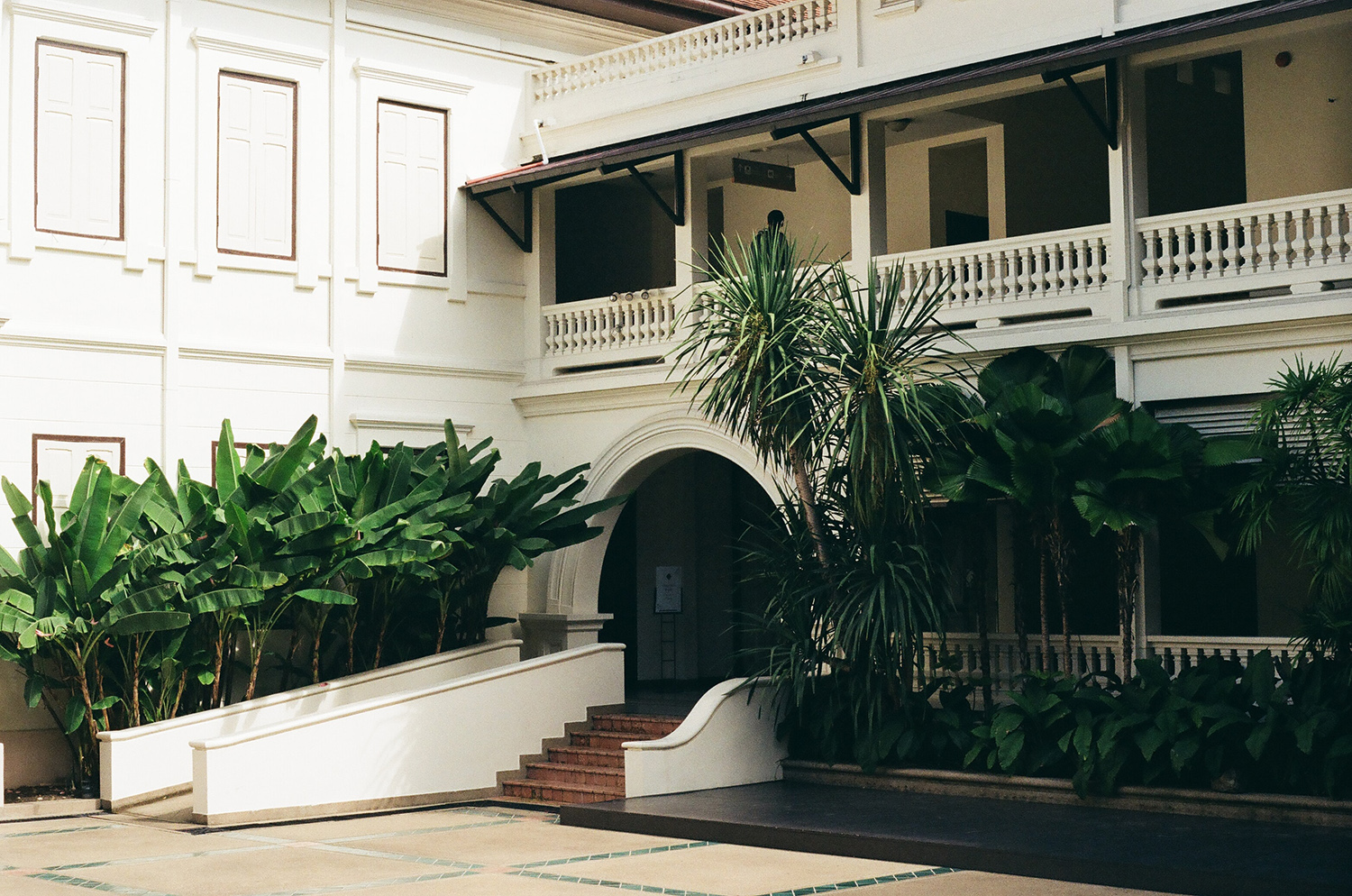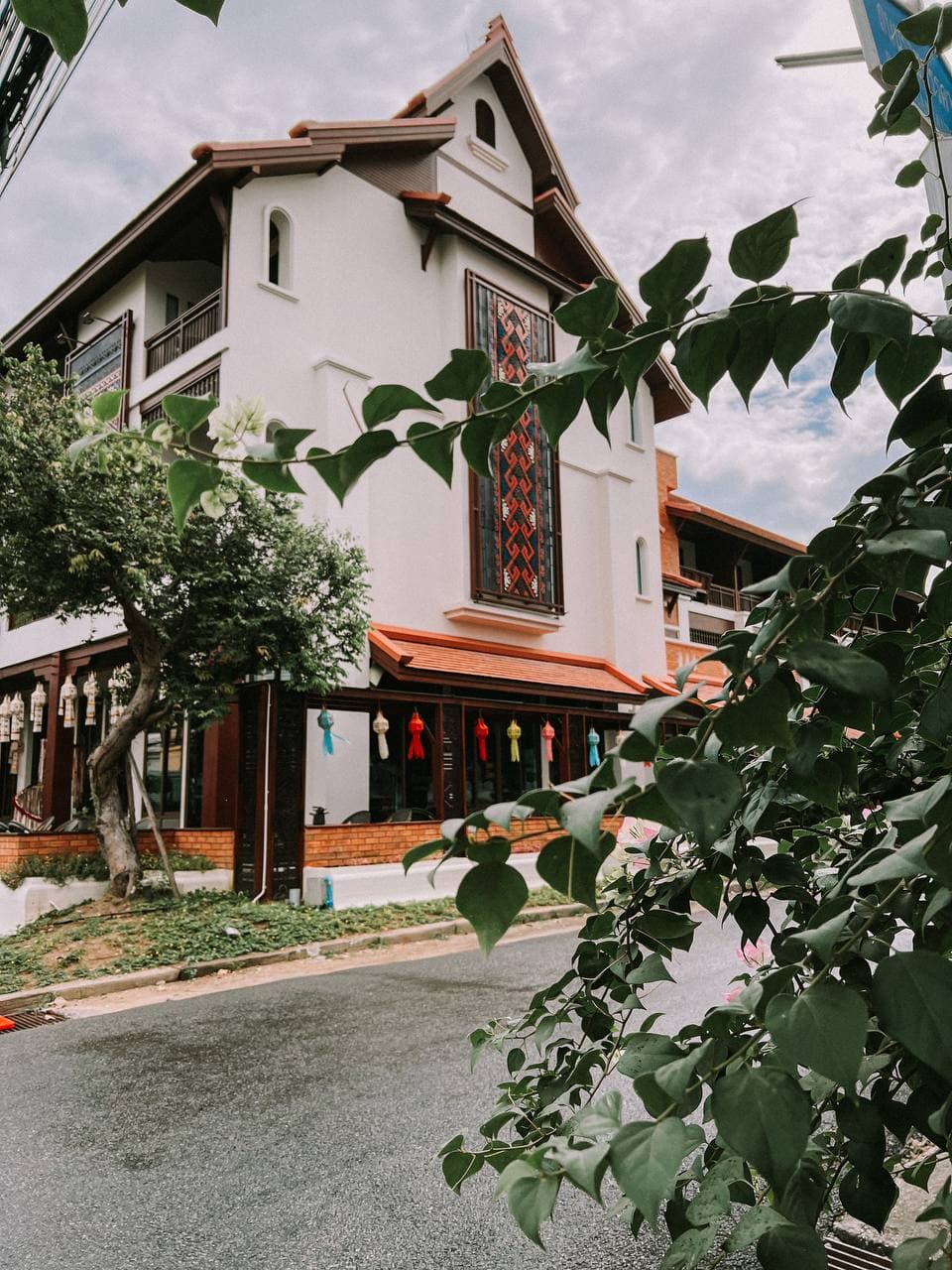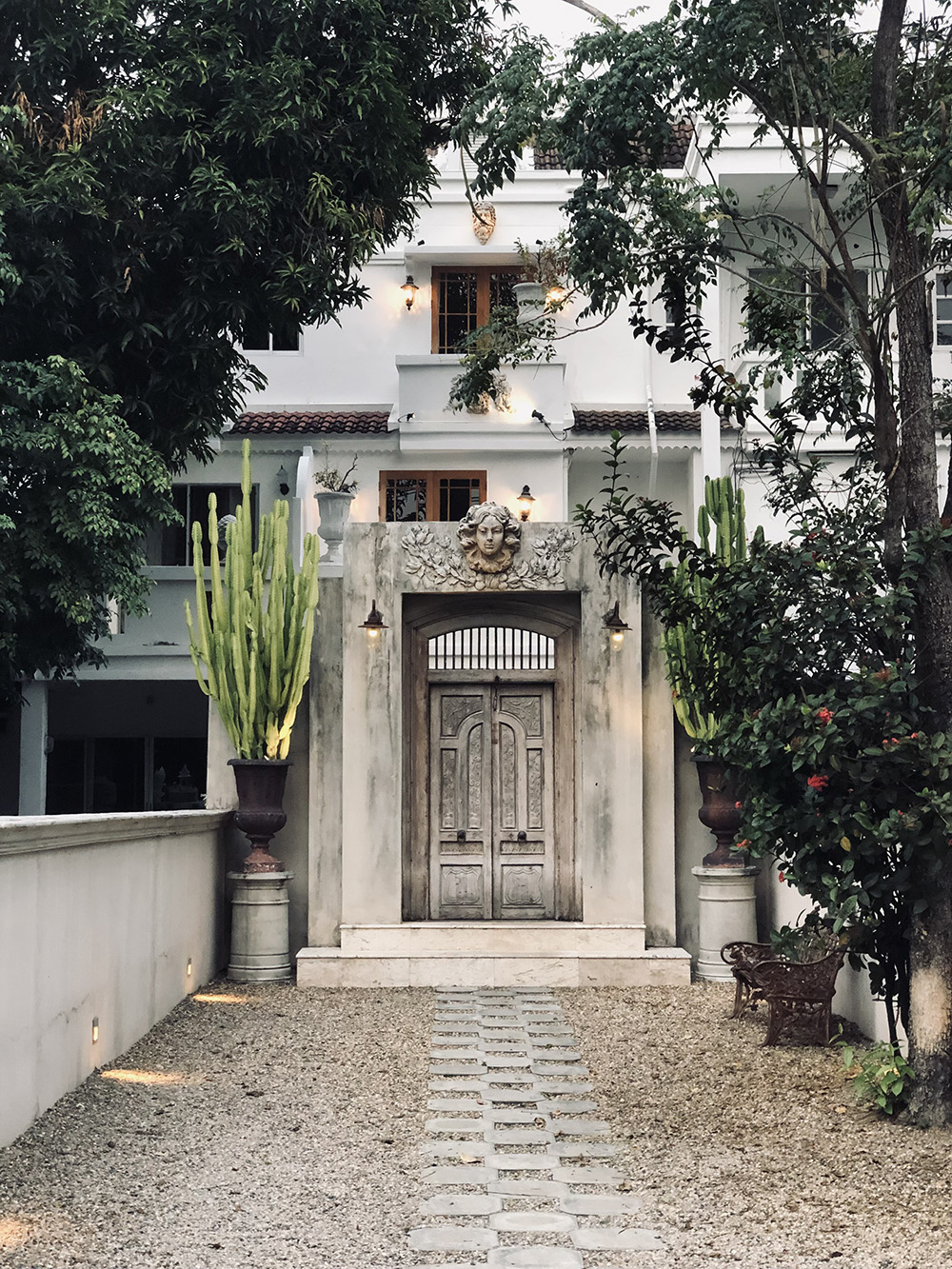 In Chiang Mai you can rent a hotel room or an apartment in a condo. The difference is that condos usually have a kitchen. As in the rest of Thailand, Chiang Mai has very good Internet, so anywhere you can get decent wi-fi.
The city itself is small, you can get to any point in 15-20 minutes. But the best areas to explore the city – the Old Town, called "The Square" (look at the map – you'll understand), and the modern district Nimman, where at every step – trendy cafes, restaurants, bars. Nimman may not suit those who can't sleep well, though – the airplanes take off in the morning will disturb them.
Lodging in the Old Town:

Bloomin' Moon (66/1 Samlarn Rd, Tambon Phra Sing) . A room in this dormitory costs $ 11, for a private room with a bathroom will charge $ 20. The hostel is located next to a park and has a small area with a garden and parking. The interior is bright and has its own coffee shop. Each guest is offered free toast and coffee.

Hobnob Hostel (58 Intrawarorot Rd, Tambon Si Phum) . A dormitory room for six is $10, a room with a shared bathroom is $20. Loft-style interior, small library, cafe with burgers, pool. There are painting and candle-making workshops on certain days, and live music can be played in the evenings.

Spice House (17 Moonmuang Rd Lane 5, Sri Phum) . The room rate is $30. Green area with garden, restaurant and bar. Each guest is given a coupon for a welcome drink – an alcoholic mojito. Breakfast is included.

Quu Hotel (104/6-8-10 Maneenopparat Road) is a concept hotel with an art gallery, with 18 individually decorated rooms and a coffee shop. The modern interior in beige and blue colors. There is a photo area with art objects. Room rates from $40, breakfast included.

Pastell Oldtown Hotel (8-1 Samlan Soi 7, Tambon Phra Sing) – The architecture and interior design refer to the medieval kingdom of Lanna. The lobby is decorated with looms and brass ornaments, all interestingly combined with a modern, boutique style of decoration. The brass ornaments are handmade by residents of Chiang Mai Old Town. Room rates start at $34. Inside the hotel is a photogenic courtyard with a pool.

The Inside House (56 Samlarn Rd, Tambon Phra Sing) is a more luxurious option. Rooms cost $140, rooms with a private pool – $270. On the territory of the hotel grows a large bodhi tree, which creates a feeling of tranquility. A park is a 4-minute walk away.
Lodging in the Nimman area:

Alexa Hostel (2/8 Soi 3 Nimmanhaemin Rd, Suthep) is a clean, modern hostel with a courtyard with tables that can be used for co-working. Bicycle rentals are available. One Nimman Shopping Center is just around the corner. The price per night for a 10-bed room is $11. A room with a double bed and shared bathroom is $28.

Ray Hostel (5/3-5/4 Nimmana Haeminda Road Lane 5, Suthep) is a stylish and clean hostel located in the heart of the Nimman neighborhood. A place in the dormitory costs $12.

The Nimman Hotel (29 Soi 17 Nimmanahaeminda Road) is a modern building, terrace, outdoor pool, games area with foosball, air hockey and a place to work. Guests can take complimentary coffee, tea, snacks throughout the day. Room rates start at $31.

Art Mai Gallery Hotel (21 Nimmanhemin Road Soi 3, Suthep) is a boutique hotel where each room is decorated with paintings by famous Chiang Mai artists. On the first floor is an exhibition of contemporary art paintings. On the territory – swimming pool (on the roof), gym, restaurant. Room rates – from $ 47.

Akyra Manor (22/2 Nimmana Haeminda Rd Lane 9) is a five-star hotel decorated with works of modern art. The hotel has a gym, swimming pool, top restaurant Italics and one of the best bars in Chiang Mai Caravan on the roof (you can enter the bar and restaurant, even if you're not a guest). Room rates start at $95.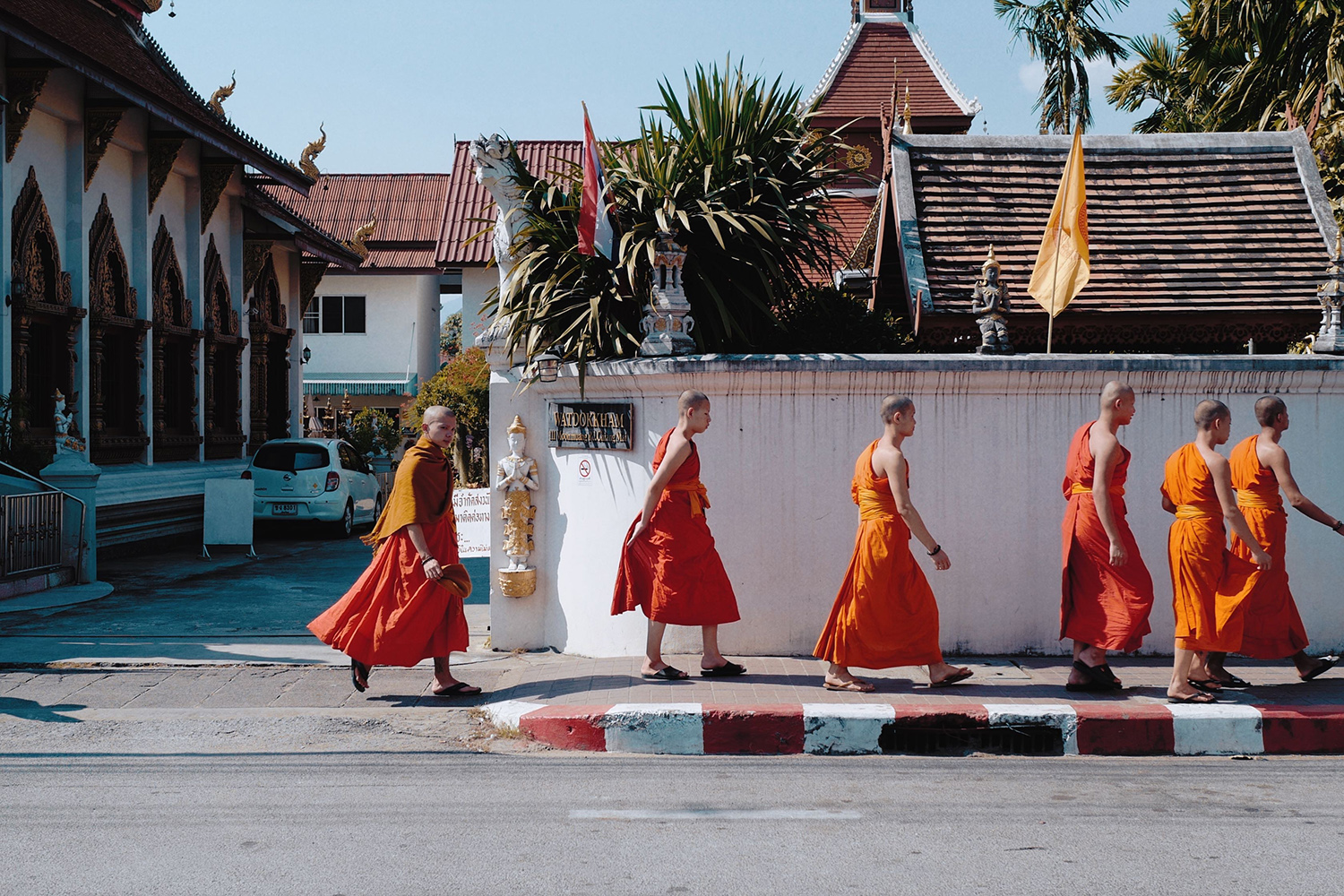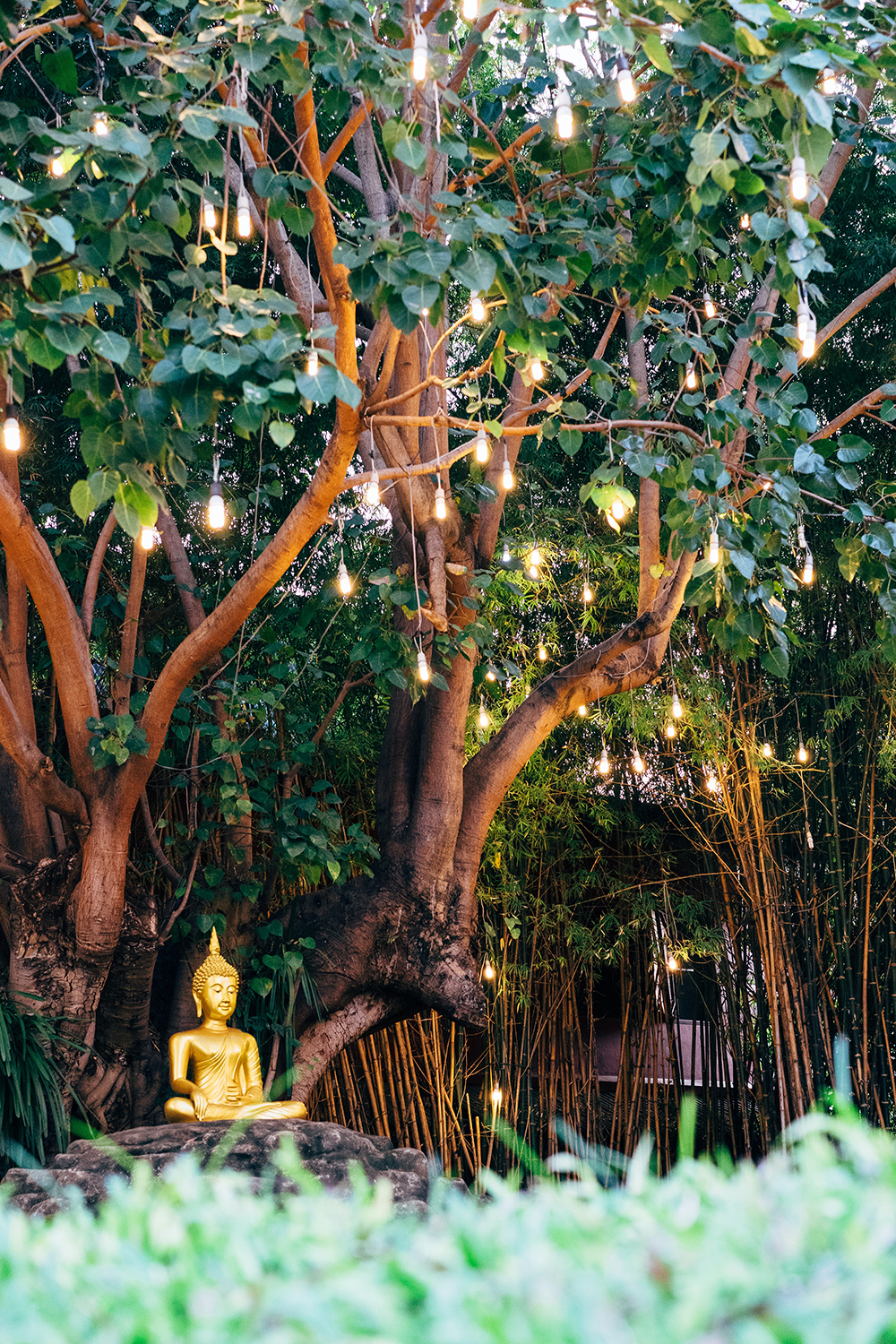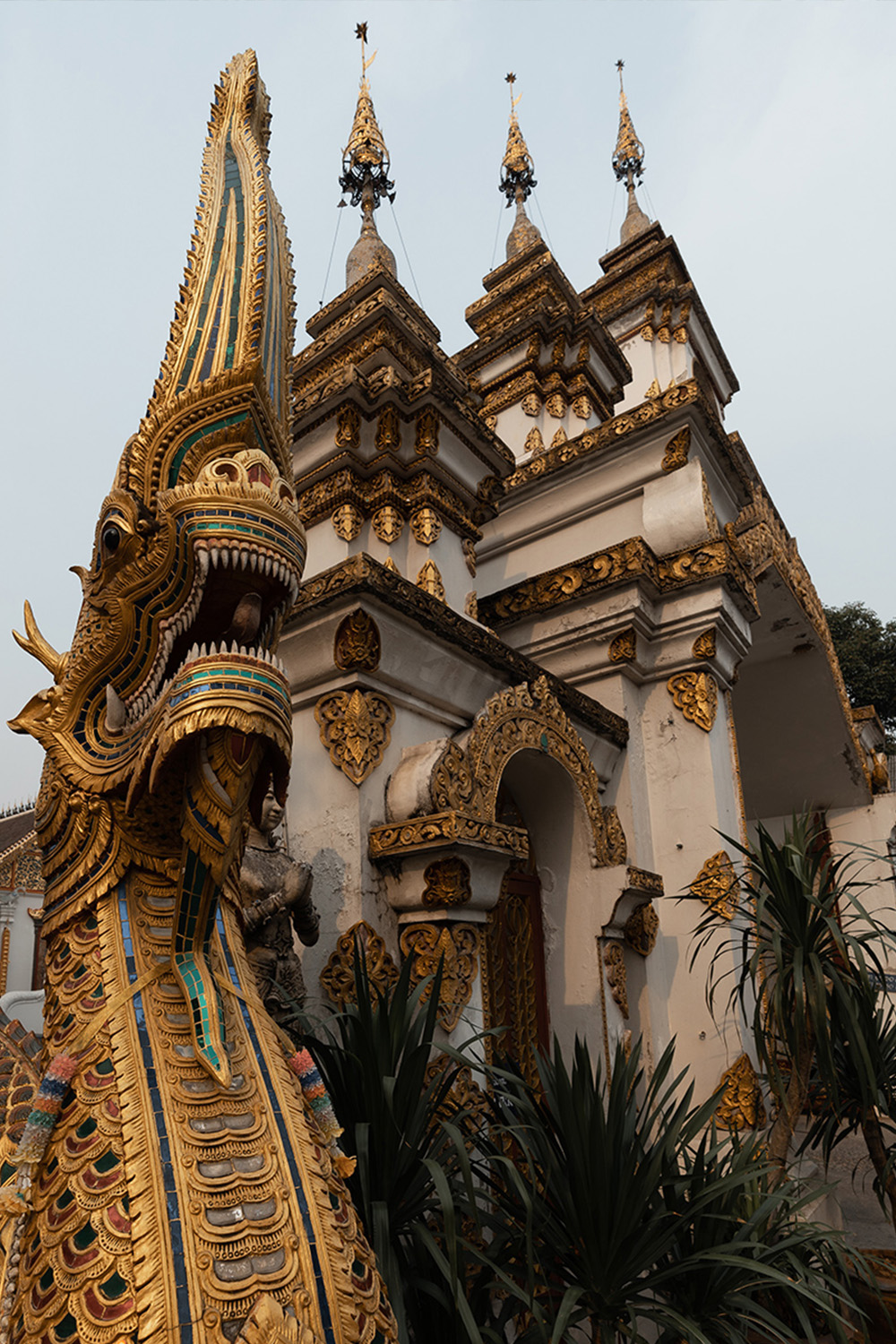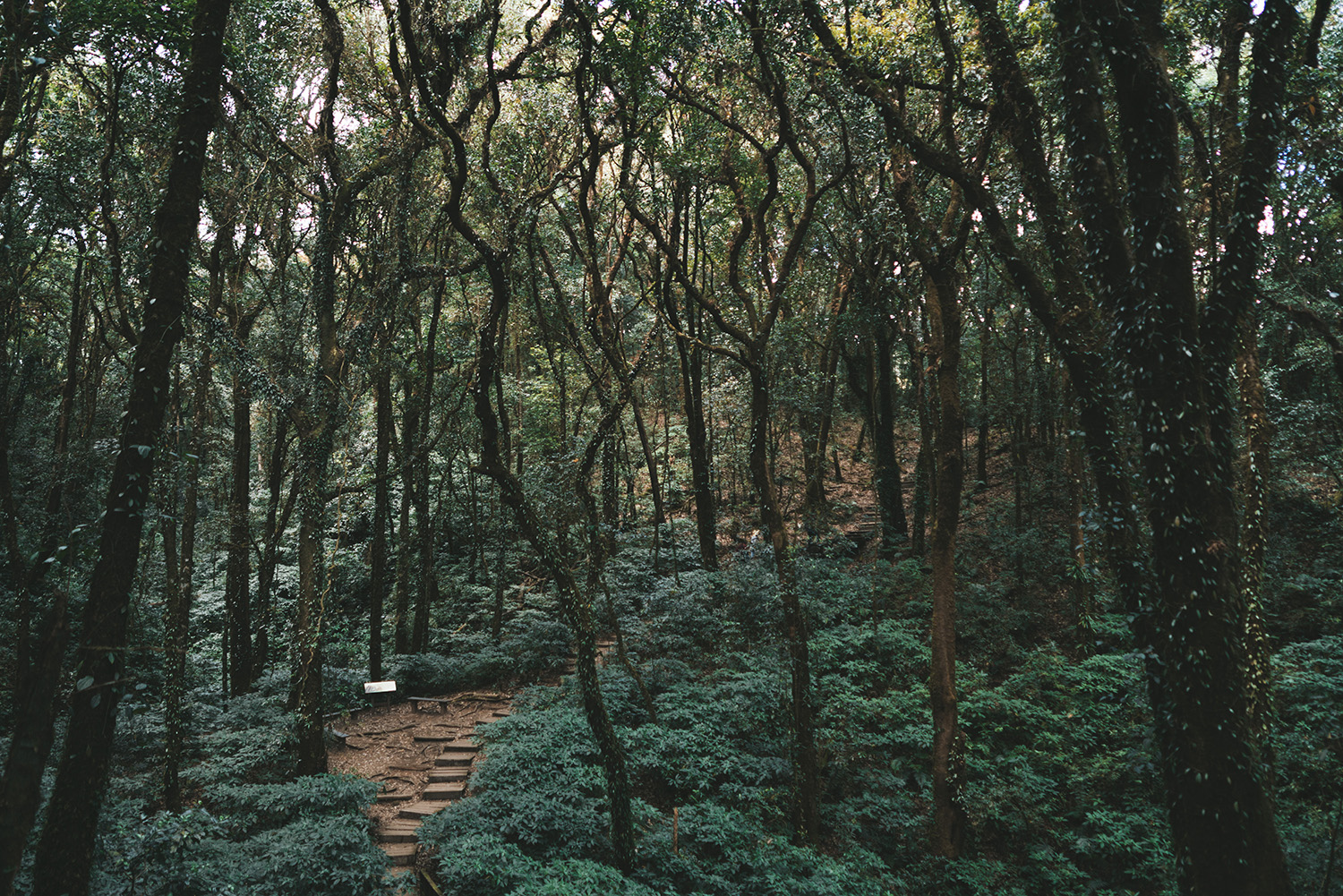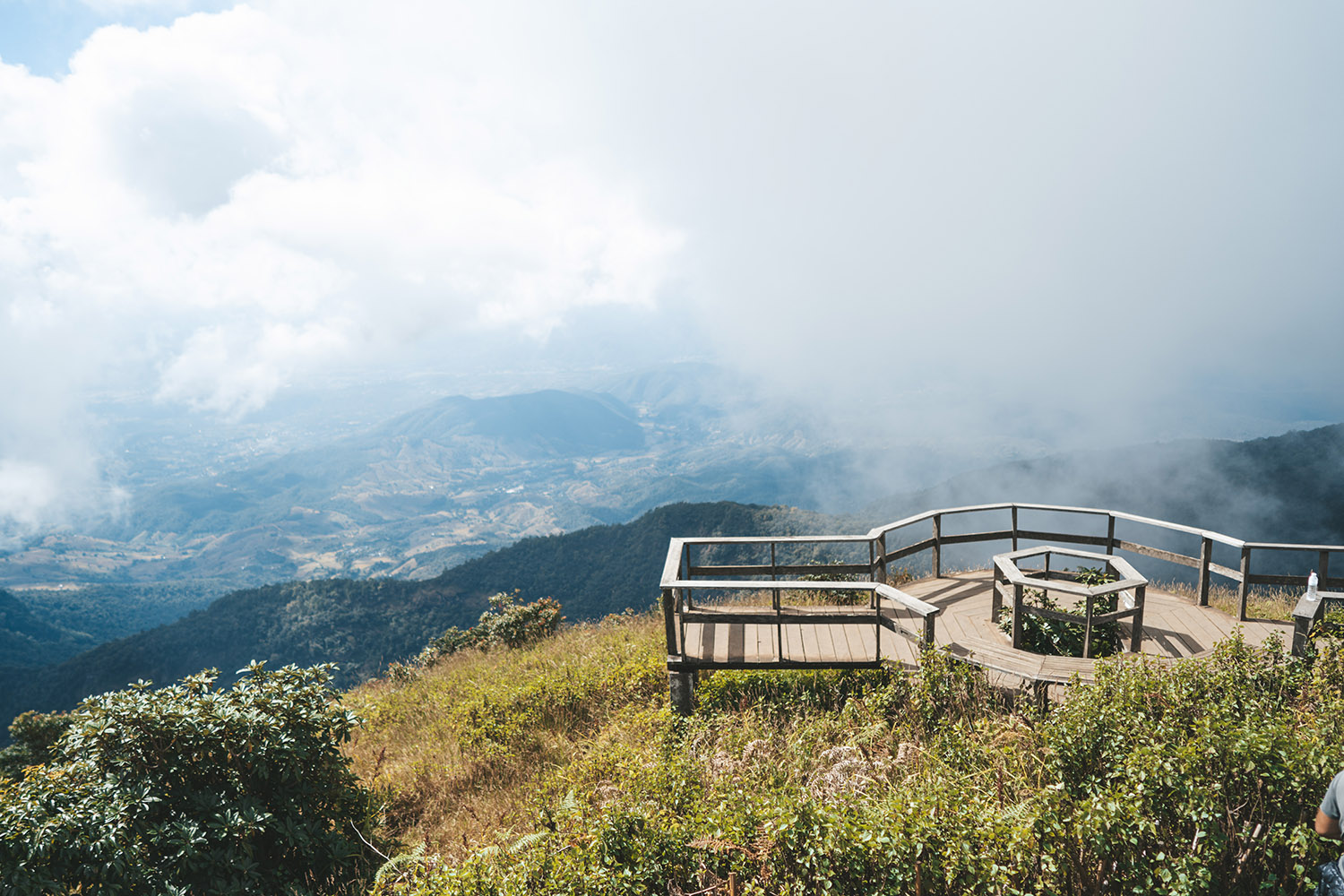 There are about 300 Buddhist temples in Chiang Mai, and you're unlikely to miss an opportunity to visit at least some of them. Apart from the temples, the local art galleries are also worth seeing: Chiang Mai is famous for its artists. But the most important of the local must-do is to go to the mountains and maybe even spend the night in a glamping. The difference between glamping and camping is that the tent has all the amenities: a bed, electric kettle, wifi, and a nearby toilet and hot shower. If you choose a more expensive glamping, there will even be a TV and a Jacuzzi.

The Silver Temple Wat Sri Suphan (Wua Lai Rd, Tambon Hai Ya) is located near the Old City. It is open to visitors daily from 6 to 18 hours. Entry is free. Women are not allowed into the central ubosot (which is the main shrine structure), but the rest of the temple grounds are open to all without regard to gender.

Wat Chedi Luang (103 Prapokkloa Rd, Tambon Si Phum) is a large stupa temple located in the heart of the "Square", open from 6 am to 6 pm. Remarkable because its stupa, which was damaged by an earthquake, has not yet been fully rebuilt. The temple is very recognizable: you can see it on numerous postcards and souvenirs. On the territory grows a huge eucalyptus, which is associated with urban legends: according to one of them, in the tree lives the main spirit of Chiang Mai named Lak Muak.

Wat Phrathat Doi Suthep (9 Moo 9) is the most visited temple in Chiang Mai and attracts tourists from all over the world. The temple is located at an altitude of 1,676 meters, and many come here to admire the view of the city from the observation deck. The entrance fee is $ 1.5. The temple is open from 6 to 8 pm.
When visiting temples, respect the rules and local traditions. Read the information signs carefully. Observe the dress code, take off your shoes and put them in the designated place.

MAIIAM Contemporary Art Museum (122, Moo 7 Tonpao San Kamphaeng District) is a contemporary art museum with many interesting paintings and temporary exhibitions. Presented by Thai and international artists. The entrance fee is $4.50. Located 20 minutes from the Old Town.

Chiang Mai University Art Center (239 Nimmanhaemin Rd, Suthep) – A gallery of contemporary art at Chiang Mai University. There are exhibitions by students of the Faculty of Arts. Admission is free. Check the gallery's Facebook page for up-to-date information about exhibitions.

The Meeting Room Art Gallery (10/1 Samlarn Rd, Tambon Si Phum) is one of the most famous art galleries in Chiang Mai and has existed since 2011. The main mission of this gallery is to support young and emerging artists and provide them with a platform. Exhibitions alternate every month or two.

Weave Artisan Society (12/8 Wua Lai Rd Soi 3, Tambon Hai Ya) is a creative center that explores and showcases local and regional art, design, and craft. By day it is a place to socialize and relax. Here you can have a cup of coffee, participate in a workshop, watch an art exhibition. At night, the space transforms into a cozy bar and performance venue.

Angkaew Reservoir (Sukhothai 5 Alley, Tambon Suthep) is a lake on the campus of Chiang Mai University. It's a very nice place for a sunset stroll.

Nong Buak Haad Public Park (Arak Rd, Tambon Phra Sing) is the main city park in Old Town. It is not large, but very cozy, green and well-groomed. It is nice to take a leisurely stroll, lie on the grass, to feed the fish. There are small stores where you can buy snacks and drinks.

Royal Park Rajapruek (334, Mueang Chiang Mai District) – A 15 minute drive from the Old Town. Admission costs $6. The park area is very large. You can take the free open electric bus and get off anywhere and then take another one to go further. During the ride, an audio tour in English will be played. The park has several interesting themed areas: a greenhouse with orchids, a rose garden, a pavilion with tropical plants, and a lake with lotuses.

Queen Sirikit Botanic Garden (100 Moo 9, Mae Raem) – A beautiful botanic garden with a large area, it is better to move around on your own transport. Here you can stroll through the alley of bananas and a collection of more than 200 varieties of banana trees, look in greenhouses rare plants, see the garden of ferns, walk on a high metal bridge over the jungle, visit the museum of natural history and do an easy trekking on the trail along the waterfall. It is better to come here for the whole day to visit several areas leisurely. Admission costs $3.

Be sure to visit the sunset viewpoint overlooking the mountains – Doi Pui. On the way you can stop at the famous temple Wat Phrathat Doi Suthep or a quiet non-tourist temple in the middle of nature Wat Pha Lat.

In Mon Jam you can walk, stop at the strawberry or tangerine plantations, take beautiful pictures in the fields of flowers and the background of the mountains. The option to check into a glamping and stay overnight in a tent will ask for $20-40. It is best to look for lodging locally, but on weekends during tourist season everything can be busy. Come on weekdays or book lodging through Facebook (there are options on Booking too, but there are very few).

The highest point in Thailand is Doi Inthanon . The drive to the national park of the same name is 1.5 hours. Entrance to the area is $ 9 per person, $ 1 per car and another $ 1 per person will be taken to enter the viewpoint with the pagodas. There are several beautiful waterfalls to admire, especially Mae Ya, Watchirathan and Siriphum. It is also worthwhile to walk the trail Kew Mae Pan, but you can walk it only with a guide (it costs $ 6 per group). The trail winds through a fabulous rainforest and runs along the side of a mountain, which offers stunning views. A leisurely walk back and forth takes 1.5-2 hours. The main point of visit here is the viewpoint with the pagodas of the King and Queen.

San Kampaeng Hot Springs is a park with hot springs, which is located 50 minutes from the Old Town. Here you can swim in a hot pool of blue water (bring your swimsuit), soak your feet and even boil eggs (bring sauce for them too). There's a cafe and massage parlor on site. Admission is $1.2, parking is $1.2, egg basket is $0.6-1.2, pool visit is $3.
Top 5 best places to see in Chiang Mai on your own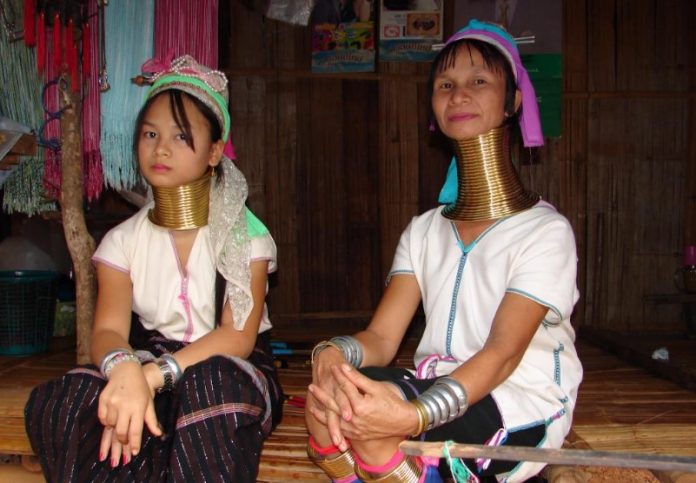 The first thing that tempted me to trade the beautiful beaches for the city was the promise of coolness. My body, tired from the constant exhausting heat, already refused to leave the room with air conditioning, and Chiang Mai was so temptingly called the northern capital of Thailand. This prefix and information from the Internet about the weather in Chiang Mai, misled me when I followed my husband's request to travel to Thailand to see the highest mountains in the country. Chiang Mai what to see on your own and what sights beckon tourists from all over the world here will be devoted to this article.
Chiang Mai excursions what to see
To be accompanied by a Russian guide in Thailand, we always book tours online through a convenient service Tripster. In fact, there are registered the same companies that sell tours in street shops. Just booking a place online, we are sure of a money-back guarantee in case of cancellation, and we can choose a guide according to the reviews on the site
Chiang Mai Thailand on a map
As we see on the map Chiang Mai is located in the highest northern point of Thailand, above the only city with a similar name Chiang Rai, but today we will not talk about it. To give you an idea of the value of this city for the country, it can be called the Thai Peter. So, meet Chiang Mai, the cultural and historical capital of the land of smiles and sun.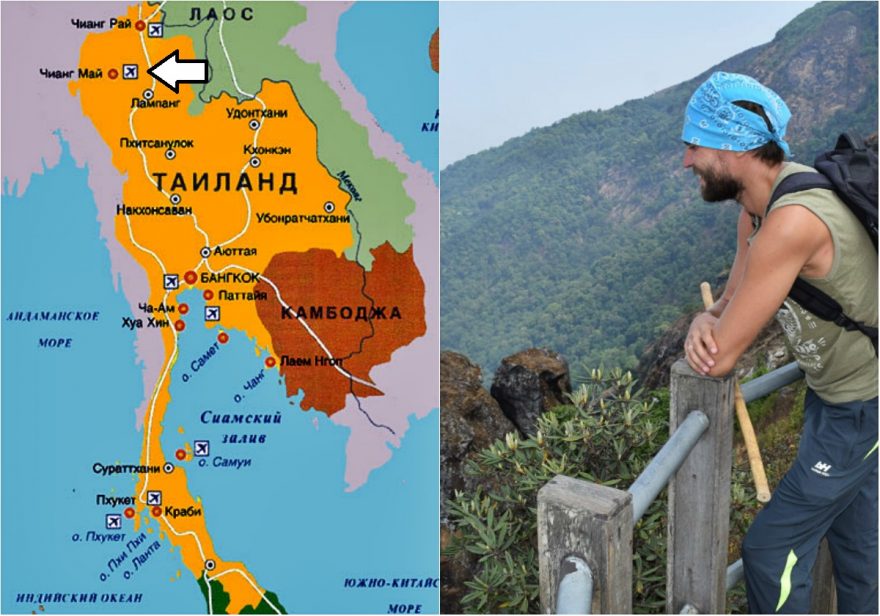 How to get to Chiang Mai when traveling independently in Thailand
Since we were on the island of Phangan at the time, we contacted a local travel agency, where we were put together an itinerary "Phangan – Chiang Mai", which included:
Ferry ticket to Surat Thani pier. In general, the city of Surat Thani in Thailand is a sort of marshalling yard, from there go boats and ferries to the islands, there is a railway and bus stations. And the place itself is nothing interesting. So wherever you go, the Thais will almost always have a stop in Surat Thani on the ticket.
A ticket for a bus to the train station,
Surat Thani to Bangkok train ticket.
Bangkok to Chiang Mai commuter train ticket
If you buy the tickets yourself, they will cost you a little cheaper, but we used such a long route for the first time – so we asked for help at the travel agency, where we found a convenient time and explained how to make a change from one transport to another.
Public transport in Thailand is a separate topic of conversation. Such cleanliness in the train carriages and friendly attitude to people we definitely have not met in Russia. Despite the ridiculous ticket prices of 500 baht, the train covers a distance of 751 kilometers on the tracks. We had a seated carriage and we were fed for five hours of travel! Yes strange as it may sound, but here you don't have to worry about grabbing a snack or water on the way. Everything is brought, served and taken away!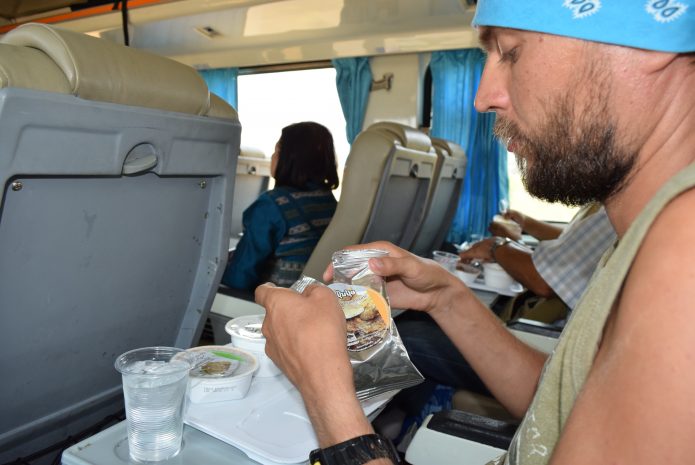 The seat is lowered and you can take a nap. The cars are air conditioned and they even gave us plaids.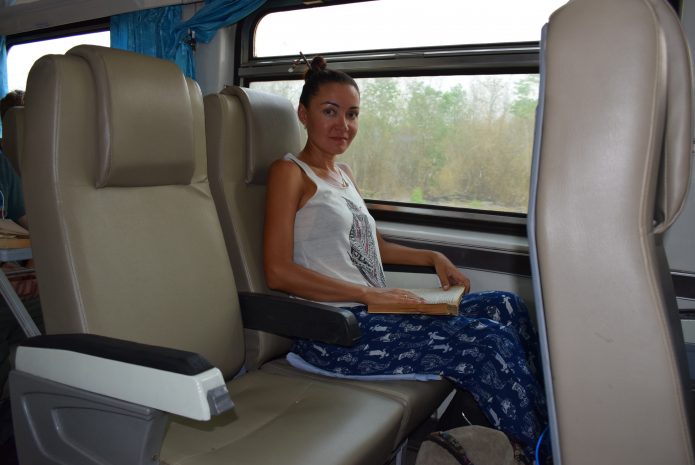 Top 5 best places to see in Chiang Mai on your own
Chiang Mai is not just the largest city in Thailand, and its cultural capital with temples and pagodas, the number of which exceeds 300. Therefore, it is well promoted as a popular tourist destination. On the streets you can buy a bunch of excursions from orchid farms, ending with a village of long-necked women.
But as you understood, that's not what attracted us, or rather my spouse. His life's interest was and still is the mountains. Indeed, entering this ancient city you immediately see the majestic peaks, the tops touching the clouds. And they are indeed the highest in Thailand – on top of their snow lies, which never melts. And the highest mountain in Thailand is Doi Inthanon, which we are here for.
To me personally, these days in town – seemed like torture, because the promised coolness, there was not. Or rather, to find it, it was necessary to climb these very mountains. And in Chiang Mai table so hellish heat that the word northern capital, we have said with irony. It seemed that the thermometer was over 50 degrees in the sun and the asphalt was melting under our feet. So we couldn't visit any temples and went for a walk about the city only after dark.
В первый же день после заселения в отель, мы сняли мотобайк. Находясь в длительном путешествие по Тайланду, мы теперь не представляли своей повседневной жизни без этого вида транспорта. Кстати, за весь наш отдых в Тайланде, именно в Чианг Май оказались самые низкие цены на отели, еду на ночных рынках. А вот аренда мотобайка обошлась нам здесь дороже, чем на островах Самуи и Панган. Но мы искали хороший байк, с исправным двигателем и тормозами, так как муж собирался доехать на Дой Интханон самостоятельно. О том как снять мотобайк в Таиланде и можно ли ездить без прав, я писала в этой статье >>>
1. temples of Chiang Mai
Chiang Mai is a city of hundreds of temples, so do not set yourself the goal to bypass them all, it is not necessary, just visit the most beautiful and unusual. The city is built on the principle of the square, that is, its historical part is enclosed by walls that face different sides of the world. Another feature – this architectural style, which can be traced influences from the Sri Lankan, Burmese and modern cultures.
Top – 3 temples in Chiang Mai, a must-see:
01. Wat Chedi Luang Temple is the tallest structure in all of Chiang Mai. Famous for its giant stupa, Chedi Luang, and the shorey trees towering next to the Temple's columns. Admission is free. Opening hours: 6 a.m. to 6 p.m. GPS coordinates: 18.786989, 98.986569
Wat Pra Sing Temple is one of the oldest temples in Chiang Mai, the foundation stone was laid in 1345. By the way, the ashes of King Pa Yiu, who started its construction, rest in the temple. GPS coordinates are 18.788606 and 98.981240. Opening hours are 6 am – 6 pm. Entrance to the grounds is free, the main viharn is 50 baht.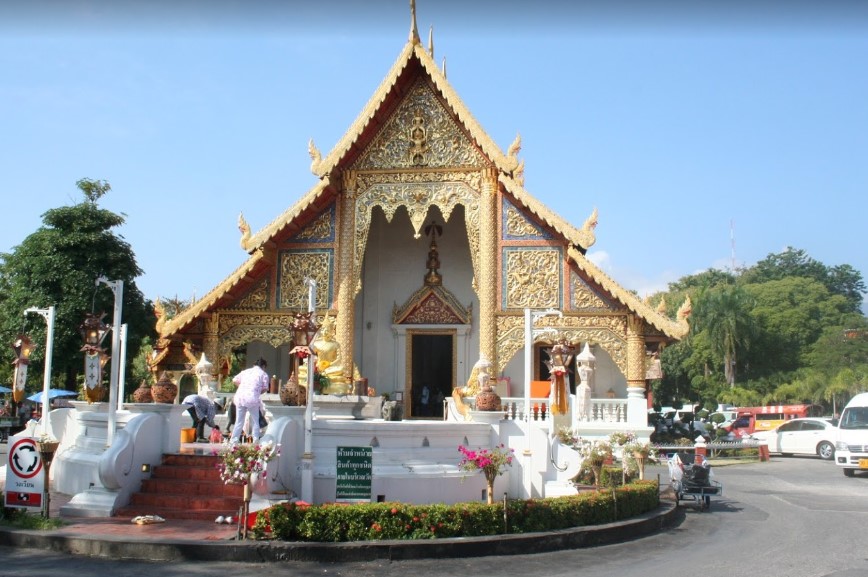 03. Wat Chiang Man Temple – was built in the 13th century during the reign of King Mengrai and is considered the first temple within the city walls, so it was the starting point for the discovery of Chiang Mai. Under the gilded Chedi are statues of 15 elephants. The floor of the temple is paved with handmade ceramic tiles. There is a beautifully landscaped garden and a lotus pond on the grounds. GPS coordinates are 18.793824 and 98.989275. Working hours: 6 am – 5 pm. Entrance free.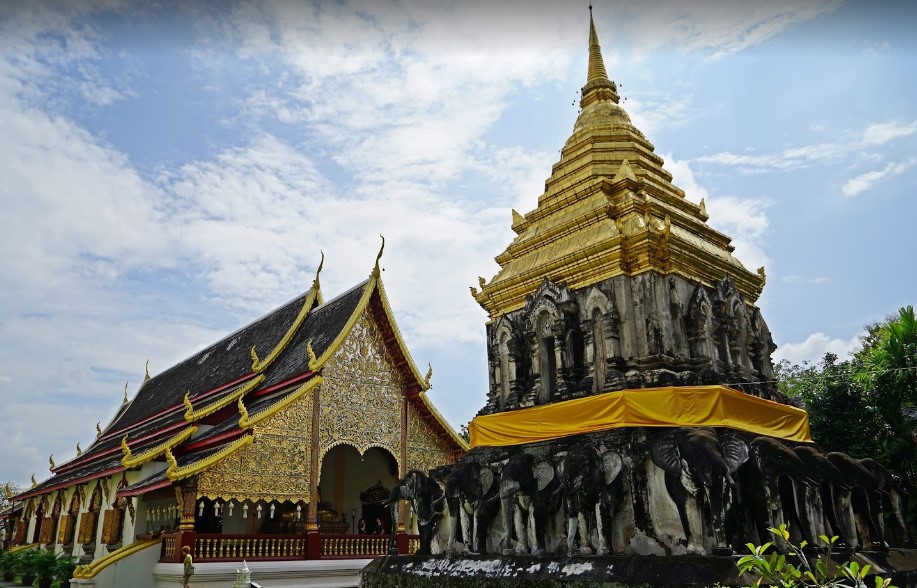 2. Mountain of Thailand Doi Suthep (Doi Suthep).
On the outskirts of Chiang Mai is the highest mountain Doi Suthep 1.685 meters, it is visible from all sides in the city, on its slopes there are several observation sites and the Temple of the same name.
Because of the heat on the top is best to climb in the evening, you can do it alone on a bike or on a minibus labeled "Doi Suhhep", the ticket will cost you 40-60 baht. On foot you can do it only if you are an athlete, because the way to the top takes about 15 kilometers of serpentine mountains, and it is constant turns and winding paths.
Entrance – to the mountain is free, free parking, entrance to the temple – 30 baht, the temple opening hours are from 08.30 to 16.30 daily.
What to see – 24 meter stupa, see the whole of Chiang Mai as if in the palm of your hand, get a blessing to fulfill a wish from a monk in the Temple, see the local rituals and rare nationalities of Thailand, such as the Black Hmong and Red Zao
Where is it located – on the north eastern outskirts of Chiang Mai, GPS coordinates – 18.816399, 98.891945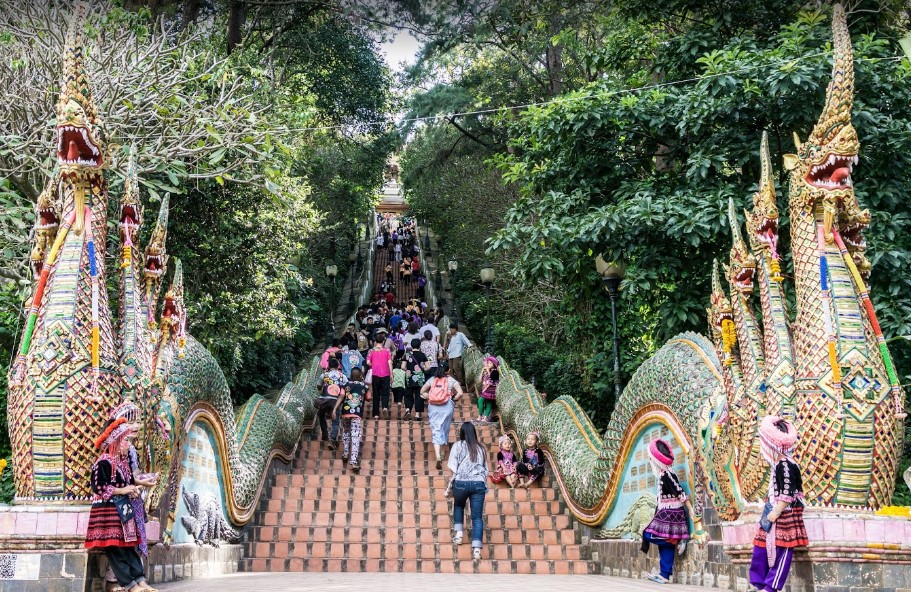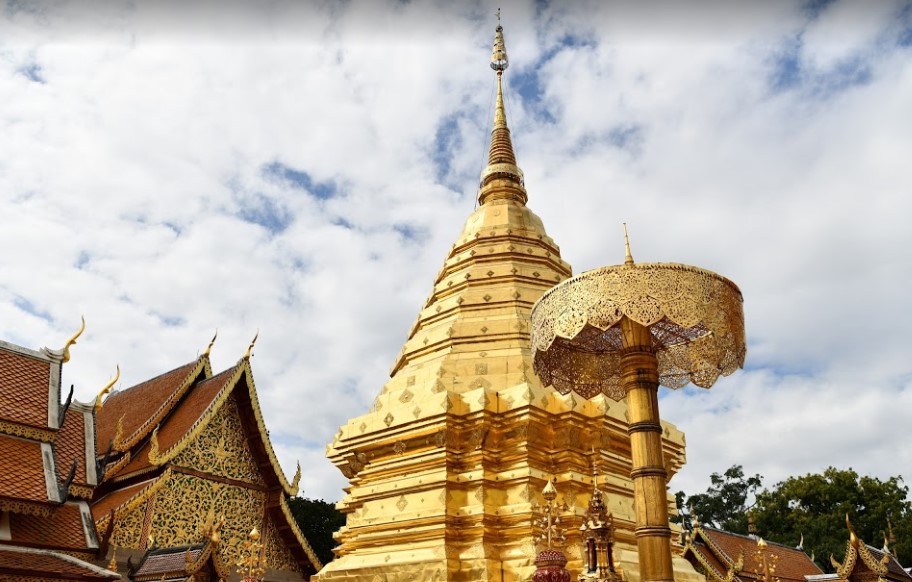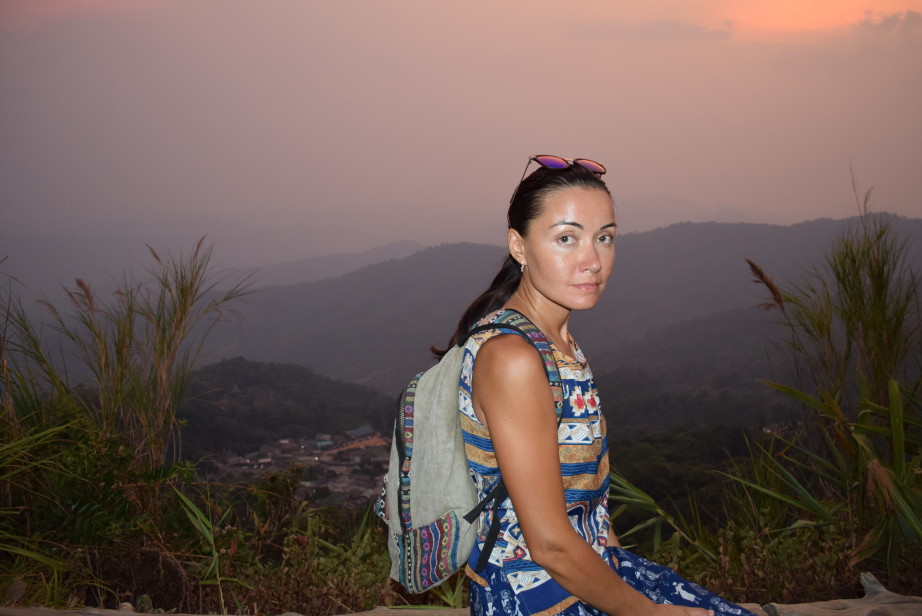 The top of Doi Suthep Mountain in Chiang Mai
3. Thailand's Mount Doi Inthanon and National Park
The trip to the national park where Mount Doi Inthanon is located takes a full day, because it is 58 kilometers from Chiang Mai. You can get either on their own by bike or as part of a tour. On a trip to the park is advisable to stock up on warm clothes, as at the top temperature can go down to 11 below, and of course on a multi-hour trekking need comfortable shoes.
Entrance – the ticket for the entrance to the park is 300 baht, to the waterfalls 40 baht. If you take the finished tour in the agency, the price for it will be from 1500 baht. Keep in mind that if you visit independently, each visitor is a free guide.
What to see – trekking to the highest mountain peak in Thailand at 2,559 meters, see the rice fields and coffee plantations, taste coffee made by local tribes, enjoy waterfalls and rivers with beautiful rapids, see rare birds and trees entirely covered with moss;
Where is it located – on the north eastern outskirts of Chiang Mai, 75 to 90 minutes away, GPS coordinates -18.588059, 98.487056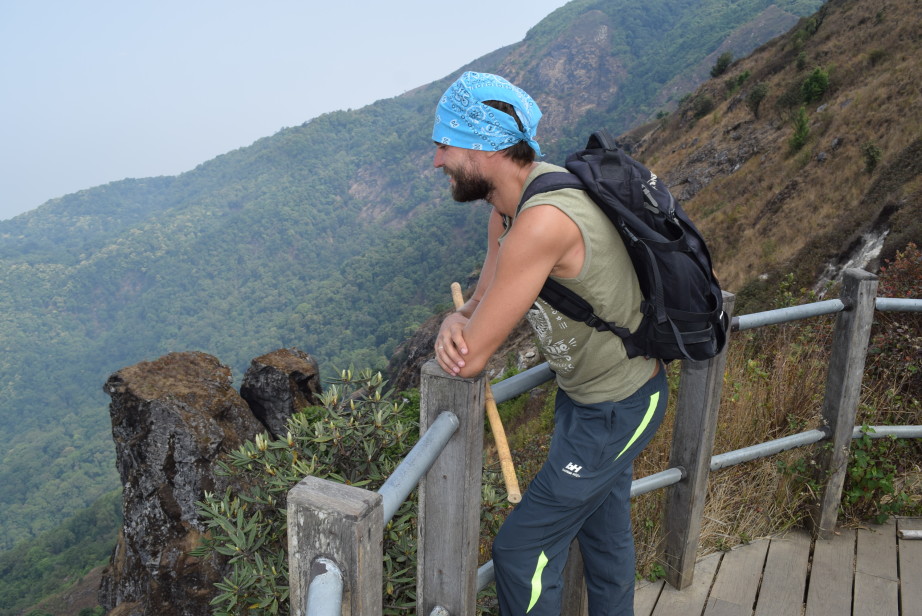 At the top of Mount Doi Inthanon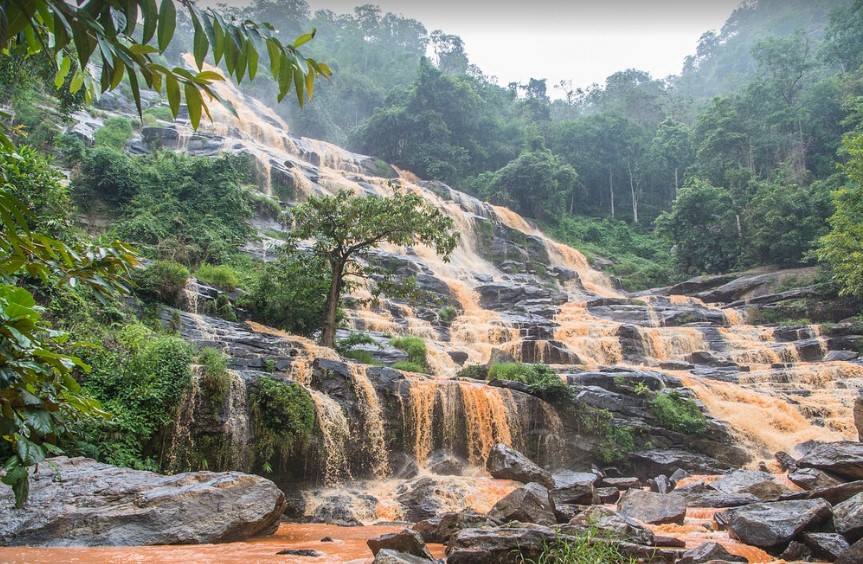 Lagging free guide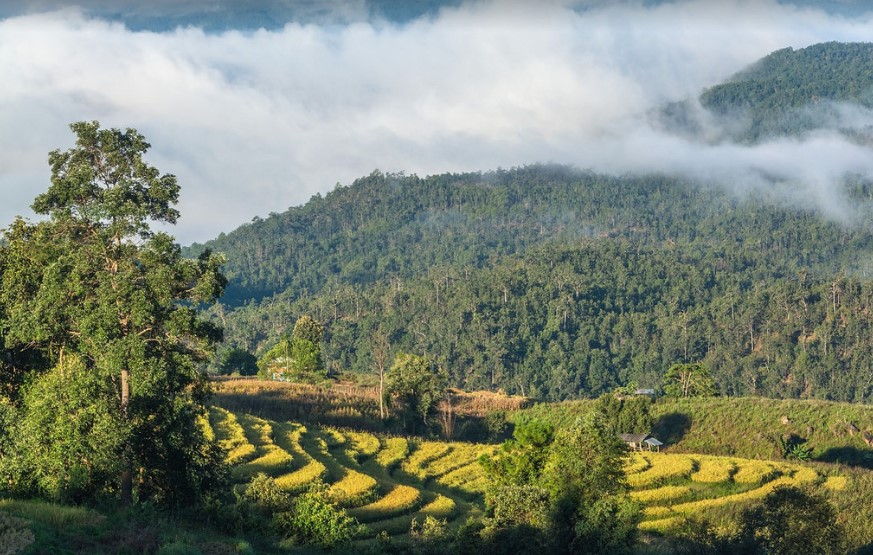 On Doi Inthanon, there is also a metal tower, where my husband tried to climb, apparently he lacked the height of the mountain.) At first the guide let him do it, but then, seeing as he climbed up, he got scared and waved his hands. Although they may not have understood each other: with a modest knowledge of English, my husband communicated with the locals more in sign language.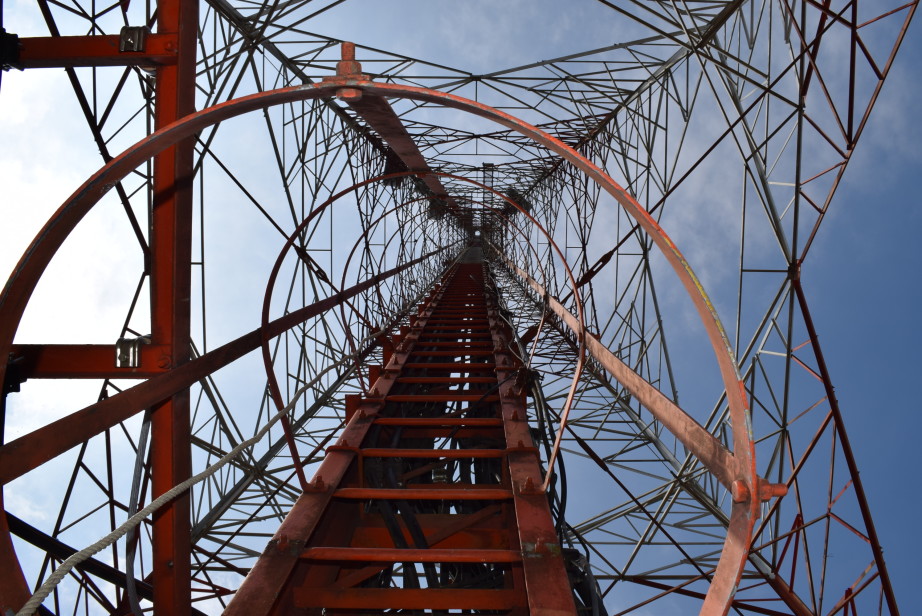 4. Zoo in Chiang Mai. There is a panda!
And yet I did not come to Chiang Mai for nothing, in addition to the temples there is a place that did not leave us indifferent and remembered as one of the best attractions in Thailand. Before that we went to the zoo in Phuket (Phuket Zoo), but it did not impress us too much. For the record – it is one of the most visited zoos in Asia, every year more than 5 million tourists come to the zoo in Chiang Mai.
What is good about this zoo and what is the main difference from the others: the absence of cages. All the animals live in an environment close to their usual habitat – these are large aviaries – seemingly well-kept and clean. I especially liked the field with bambi deer, and the most unusual inhabitants of the zoo in Chiang Mai are penguins.
The main feature of this zoo is the live pandas, leased from China for a fee of $1 million a year! Considering the fact that there are only 1600 pandas left in the world, China has a death penalty for killing this animal. If you still do not know who the panda is a raccoon or a bear – I advise you to visit here, or judge for yourself by these photos. There live here a boy and a girl panda, their names are Chuang – Chuang and Lin – Hui, they are 16 and 15 years old, which is more than 50 years old.
In 2009 the couple had a baby girl panda, which was a big event for Thailand, the baby girl weighed 200 grams at birth. The girl was born perfectly healthy and mother Lin-Hui took care of her cub. After reaching the age of two, the captive-born panda was transferred to China according to the lease agreement.
Boy Panda Chuang – Chuang Girl Panda Lin – Hui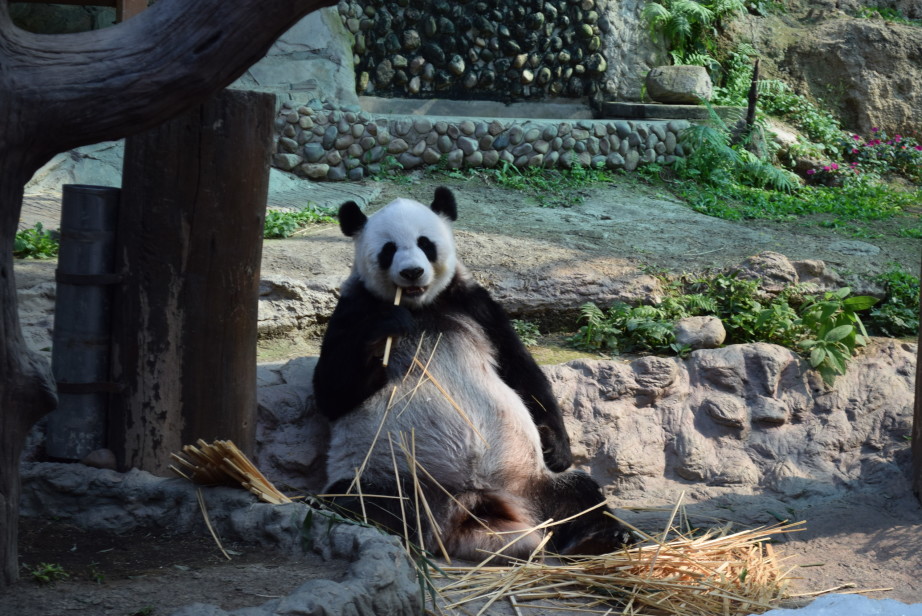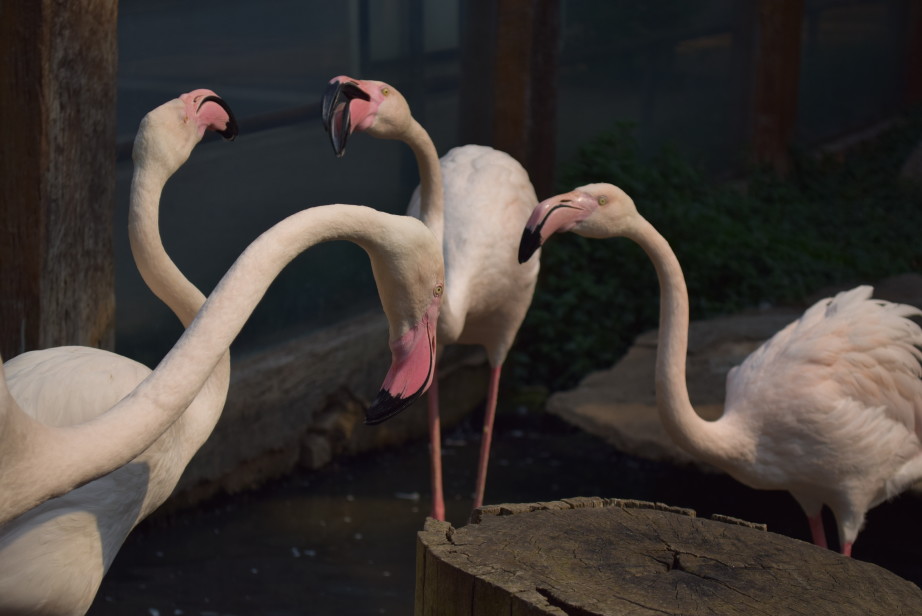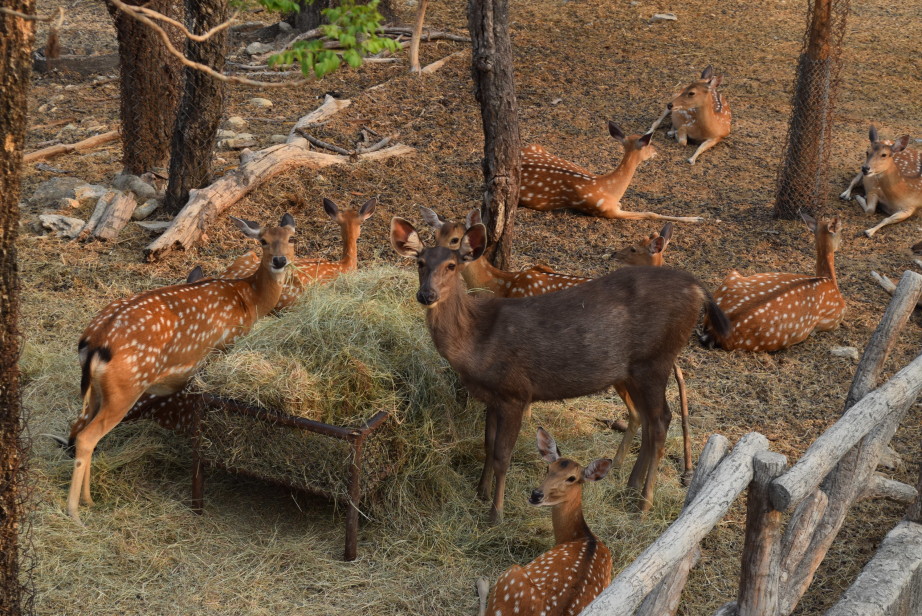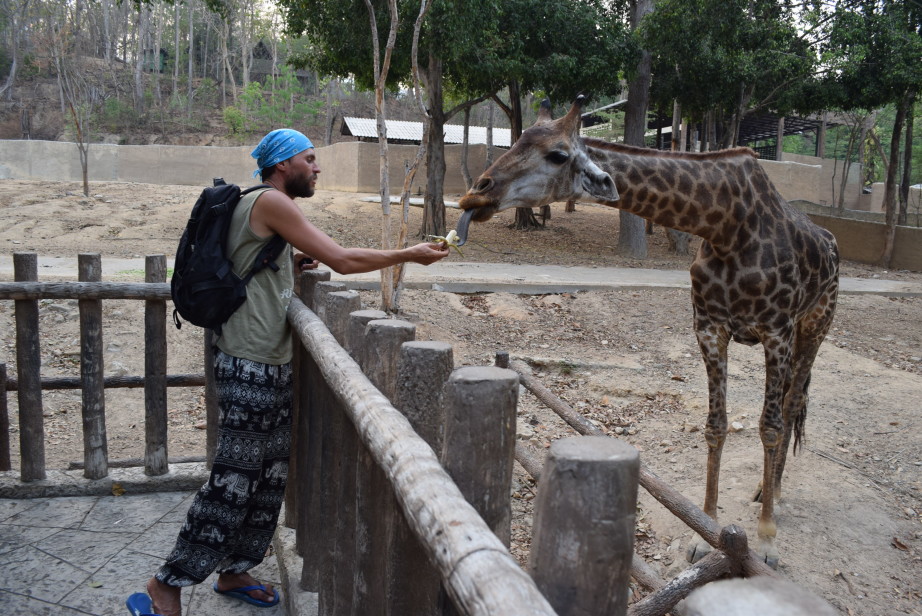 Entrance – parking is 10 baht. For visiting the zoo ticket prices are 100 baht for an adult and 50 baht for a child, then to view the pandas need to shell out separately: admission to the enclosure with bears – 100 baht. But it is worth it – they are so cute, though give the impression of lazy: always chewing bamboo and lounging in a lazy pose. Because of his extra weight, the panda boy Chuang-Chuang was put on a diet, as a result of which he lost seven pounds.
Schedule – opening time of the zoo in Chiang Mai from 8 – 17 hours, the area on which it is located is huge and mountainous, so for the convenience of visitors there is a monorail and bus. If you like walking on foot (like us) you can walk there on your own and it will take at least three hours.
How to get there – The zoo is located at the foot of Doi Suthep Mountain in Chiang Mai, at GPS coordinates -18.809658 and 98.947562. You can get there by bus marked "Chiang Mai Zoo" or by bike.
5. The Village of Long-necked Women
This is one of the most popular exotic excursions that lure tourists to Chiang Mai. People from all over the world go to the village of long-necked women to see with their own eyes how the northern tribes of Thailand live. What is this show for tourists or real-life savagery among the women of the Karen hill tribe (Kayan)? The fact that the Karen women wear rings around their necks voluntarily and in addition to this, they put rings around the necks of their babies from the age of five, and this is not a whim to make money from tourists, but a real ancient Asian custom. Its origins lie so far back that now they themselves do not know the original reason for wearing the rings around their necks. It can be as protection against a tiger attack as well as to attract men.
How to get there, where is it – the village is a 40 km. drive from the city center, you can go on a guided tour of the same name, the entrance to the village costs about 500 – 600 baht.
What to do and see – how to live the northern tribes in Thailand, not burdened with the benefits of civilization, to buy handicrafts from local craftsmen to see the life of the village from the inside, take a photo in the national costume.