Three routes in Croatia by car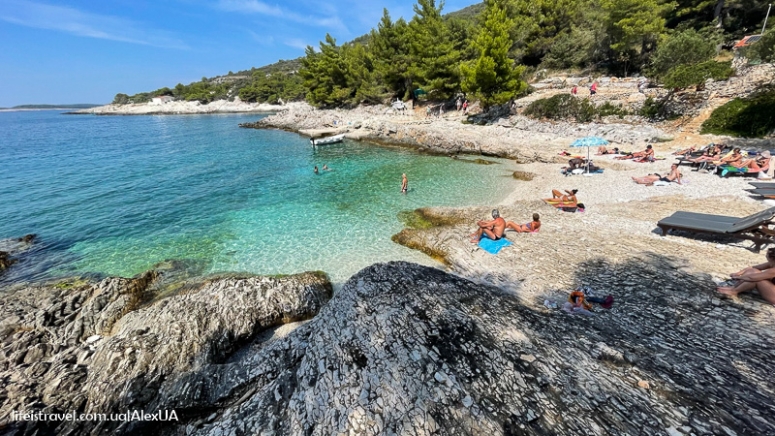 The best itineraries in Croatia by car include the many-traveled routes in this country that are friends with historical sites, the best beaches, non-traditional cities and unique places.
As of May 1, 2022, Croatia is lifting all Covid-19-related restrictions that were in effect during the pandemic!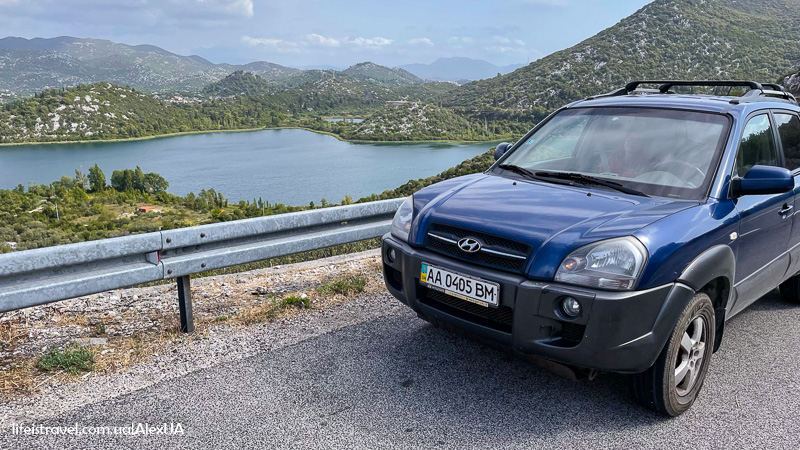 The itineraries I'm laying out in this post are more suitable to travel by your own car if coming from Ukraine or Belarus from the Hungarian side or by rented car if arriving in Zagreb. In the case of Zagreb just change itineraries from Vinica to Zagreb.
I'll also be sure to post an article with routes if flying into Split and Dubrovnik, Croatia's most popular airports. Although these routes are also easy to adapt to your program from Split or Dubrovnik.
We drove across Croatia, visiting the most popular islands and all the important places of the coast, including little-known to the mass tourist, but very beautiful places.
Where to rent a car in Croatia
Rentalcars is a lifesaver in Croatia. In a country where local renters charge high prices for their wagons, it's better to go to an international office. We took them twice – once from the locals for a high price directly on the beach, then we decided to drive a few hours around the island of Vis on a yacht trip, the second time we took a car from Rentalkars for the reasonable price of 25 euros per day.
Our routes in Croatia by car
After 15 years of regular travel in Croatia I have understood for a long time how to plan an optimal route and how many days to a certain location, which cities you can safely skip, and where you just have to visit.
It is clear that each route can have a dozen different variations – Croatia is incredibly different. Included only the most-something that is impossible to pass by, and after which there is a long aftertaste.
All locations are also written in Latin letters for easy navigation.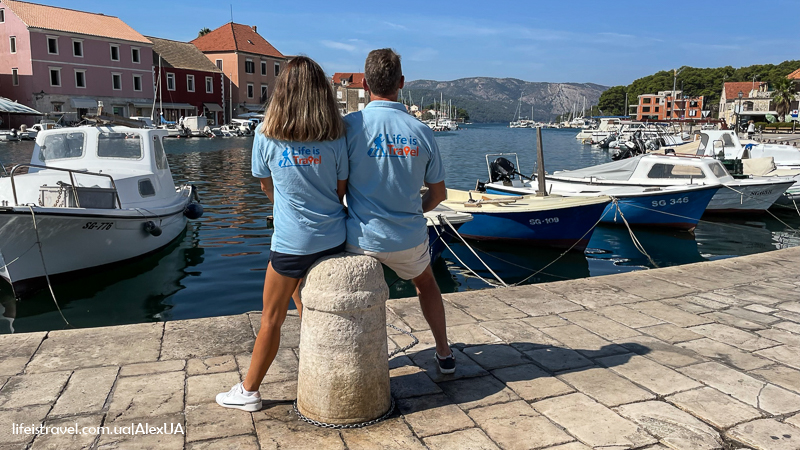 On the road we are using an online navigator Google Maps and offline maps Maps Me.
Route 1: Istria Peninsula
In parentheses is the recommended number of overnight stays in this location.
Vinica (1) – Hum (1) – Porec (2) – Rovinj (2-3) – Rijeka (2) – island Krk (3) – Plitvička Jezera (1)
Peninsula Istria is a special region of Croatia, which often has more Italy than Croatia itself. If you do not know where you are, Rovinj can be mistaken for a small Italian town on the coast.
Istria is conveniently located if you travel by car, and it is self-sufficient – there are old towns, steep beaches, lots of nature, unique villages and the most delicious food in Croatia – octopus, oysters, truffles, olive oil.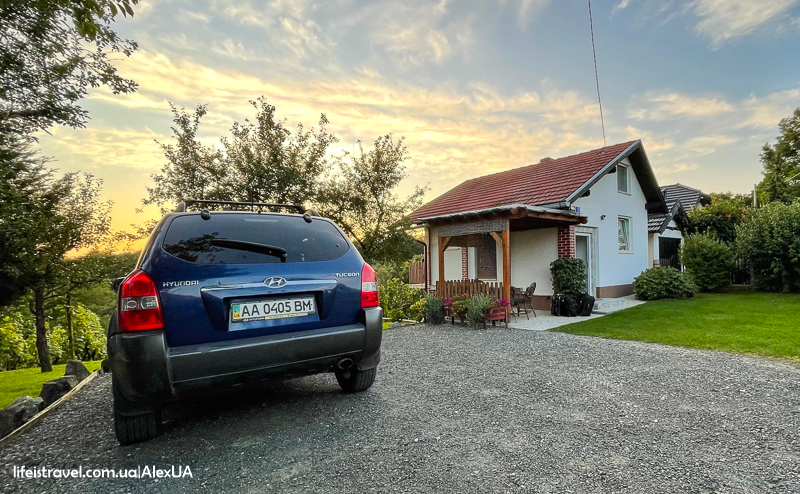 All the routes we start after crossing the border with Hungary. From Budapest we go straight to Croatia and stop in a small village Vinica. It is a wine region, so the beginning of the trip is already good.
Overnight in Vinica – guest house Kuca za odmor Vinica breg
I highly recommend it, the place is popular and inexpensive – book at least a couple of weeks in low season and two months in high season or for weekends. The Croats themselves like to come here. For transit it's just perfect.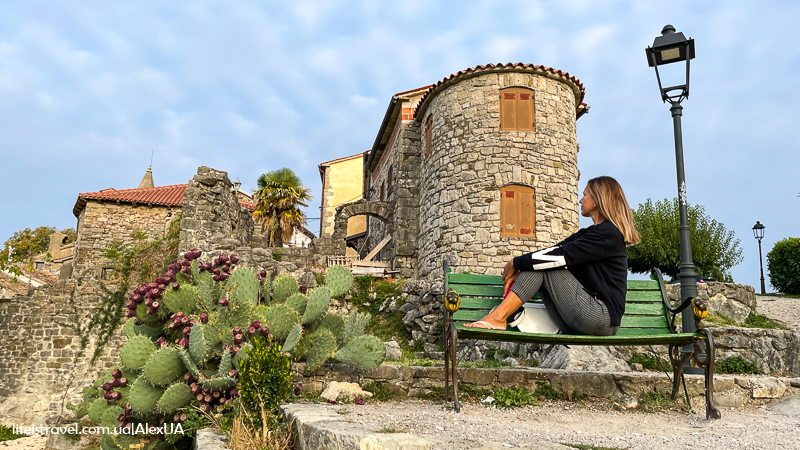 The next destination is Hum . This is the smallest city in the world, according to Wikipedia. Here you can also stay overnight as it is very atmospheric and also inexpensive. If time allows, you can spend a couple of hours, have a coffee and go on to Porec and Rovinj.
From Poreč you can go to Umag on the border with Slovenia.
Rovinj is a trump card of Croatia and the Istrian peninsula in particular. In Rovinj you need at least two or three nights, we stayed here for 5 days and did not want to leave.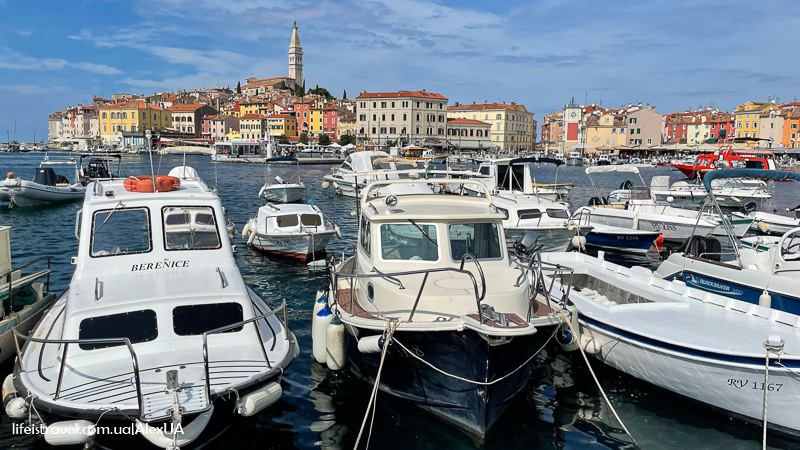 From Rovinj we continue our trip to Rijeka or Pula. Depending on the plan, we will spend a day in these cities and go further to the sea and beaches, to the island of Krk. Not to be confused with the National Park Krk.
The island of Krk is connected to the continent by a bridge, so ferries are not needed. There are beaches and sea, which is what most people come to Croatia for. The number of days depends on mood and preference. Two days were enough for us, as we don't like to sit in one place.
If you don't have much time, you can skip the island of Krk and spend a couple of days on the cleanest beaches around Rijeka with pine trees and beautiful rocks – Sablićevo Beach and Kostrena Beach, for example.
On the way back, if there are still strength, I recommend visiting Plitvice Lakes, we can spend the night and from there to move the wheels home.
The entire route is designed for 10-14 days.
Where to stop along the route:
Route #2: Island of Hvar and Makarska Riviera
The driving route through Croatia is one of our favorites, as it includes both the islands and the beloved Makarska Riviera, and the Plitvice Lakes on the way home for a digestif. However, Plitvice Lakes can also be included at the beginning of the route, right after Vinica.
Vinica (1) – Vodice (1) – Primosten (1-2) – Trogir (1-2) – Hvar (3-5) – Drvenik – Podgora, Makarska, Baska Voda, Brela (3-4) – National Park Krk – National Park Plitvička Jezera (1)
We start traditionally in the wine region, in Vinica.
Then we have either an overnight stop at Plitvice Lakes or go straight to the sea.
The first stop at sea is Vodica, a small town that specializes in boat trails on small islands along the coast. You can rent a motorboat here at the local marina, with or without a driver, if you have a driving license.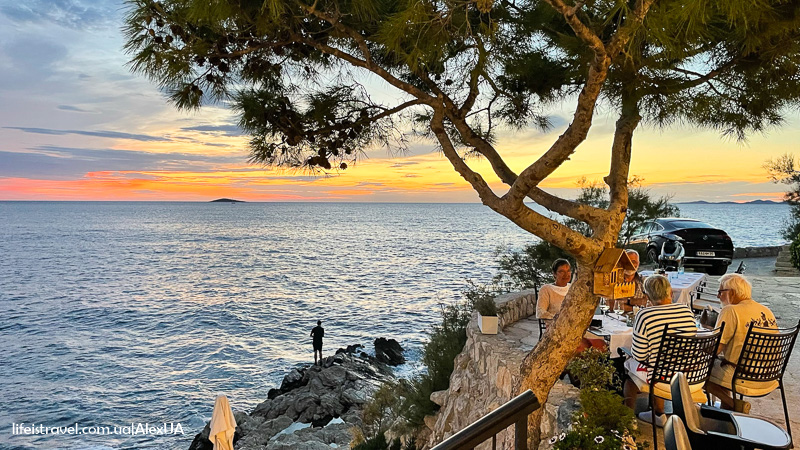 Voditsa can be replaced by nice Sibenik or go straight to Primošten . Primosten is called a little Rovinj, just as romantic and pleasant. The city for one or two days. There are beaches both in the suburbs and within the city. But the best beaches are ahead of us, so we don't linger.
Before the beach vacation we are charging with energy of the ancient fortress town Trogir. It is worth to spend 1-2 days here, the overnight stay is obligatory, as the city is beautiful in the evening. It is better to spend the night not in Trogir itself, because it is more expensive and there is often nowhere to park your car. Across the bridge from Trogir is island Ciovo – along the sea there are lots of comfortable apartments.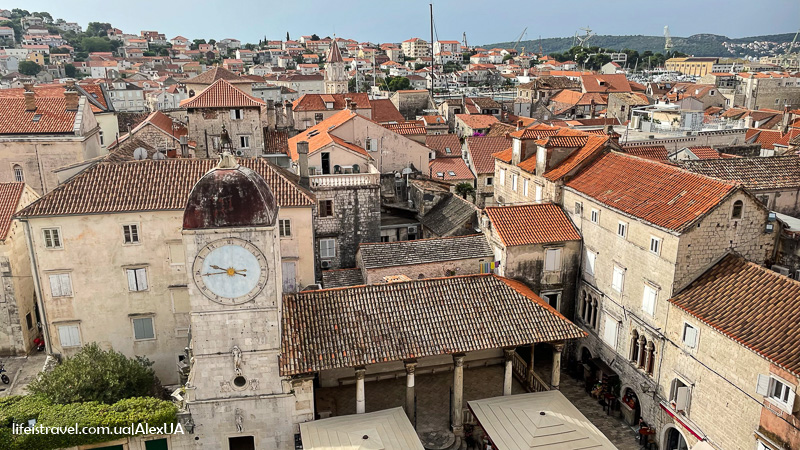 We stayed in cozy and cheap Apartments in Trogir, similar to a summer house, with a table in the garden and figs for breakfast, parking is free at the apartment, 50 euros per day. Trogir center is 10 minutes walking distance.
Island Hvar is our next stop. How many days? As long as time and money allow. The island is long, but all the most interesting is near the town Stari Grad, Milna and Hvar.
An ideal stop on the island of Hvar is Milna, a 10-minute drive from the island's capital, or Stari Grad, which is a larger but also very quiet town, loved by boaters and independent travelers. A beautiful bay and sunsets, a lot of accommodation for all budgets.
On Hvar will be a separate report, it's not our first time here and there's a lot to tell.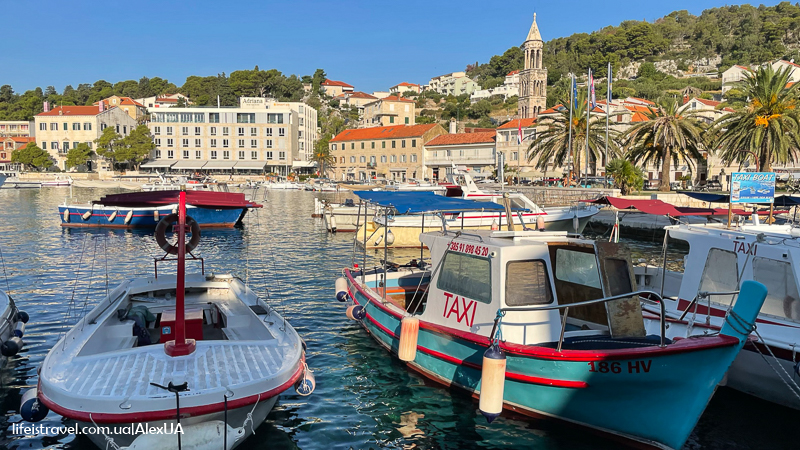 After the island of Hvar, we have to go to the mainland, so we go to the other end of the island, there is a short ferry to the town of Drvenik. Saving time and money.
Drvenik is a transit point, where the ferry arrives. Then we continue by car on Makarska Riviera and choose a town for rest. The best on the Makarska Riviera on the way from Drvenik are Drašnice and Podgora, Baska Voda and Brela. Makarska is too overloaded with tourists and infrastructure – there is also the port, where the ferries arrive from Hvar and too many tourists.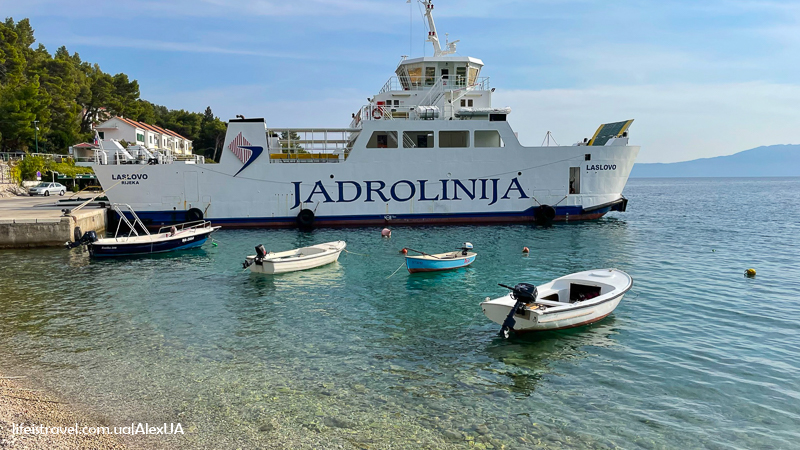 After resting on Makarska Riviera you can go to Krk National Park near Split – you can stay overnight near the park in Skradin and the next day head in the direction of Plitvice Lakes. Both parks hike, will be able to compare. In summer and early autumn in the park Krk may not have much water and waterfalls are not very impressive. The format of Krk Park and Plitvice Lakes are similar and you can choose one or the other.
Where to stop along the route:
Route #3: Three Islands and Dubrovnik
The islands of Croatia are a bit of a different world. Each island is different, but one thing is common – old historic towns, beautiful yacht marinas, the best beaches and wineries.
For dessert, Dubrovnik, which needs no advertising.
Vinica (1) – National Park Plitvička Jezera (1) – Split (1) – Brac (2) – Split – Hvar (3) – Drvenik (ferry) – Ploce (ferry) – Trpanj (ferry) – Orebic (ferry) – Korcula (3) – Orebic – Mali Ston – Dubrovnik (1-2) – Split – Vinica
We start in Vinica, near the Hungarian border. After the border and the road, we are having a rest, drinking local dry white wine, watching the sunset and the vineyards.
Early in the morning we will have a trip to the Plitvice Lakes, because on the way back, we will not have time for it, trust me. You can spend on Plitvice half a day, or you can stay overnight. We prefer not to rush.
We move to Split. Split is not one of my favorites, but the center of town is not bad and is listed as a UNESCO heritage site. Beautiful promenade, near historic Trogir – if you have time.
Split is a big hub for ferries to the islands. How to use ferries I will tell in a separate article, not to overload.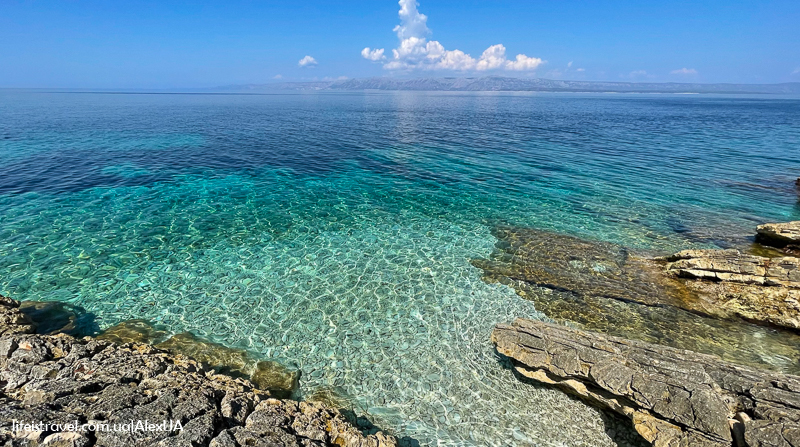 Our plan includes three Croatian islands – Brac, Hvar and Korcula. They are located one after another, but because of the fact that from island to island you can not go by ferry with a car (only without cars), then we will have to return to Split, get on the ferry again and move to the next island.
So we first move to the island of Brac, the closest to Split, and spend two or three days exploring the island. There is a lot to see there, including the overrated in my opinion Zolotoy Rog beach near the town of Bol, which has been spoiled by tourists with their attention. You can enjoy this beach only in low season, in May or in October.
From the island of Brac, we return to Split and again with a car we take a ferry to the island of Hvar and arrive at the town of Stari Grad. There I also recommend you to stay or choose a quieter place, such as Milna, a fishing village. We stayed in both of those places.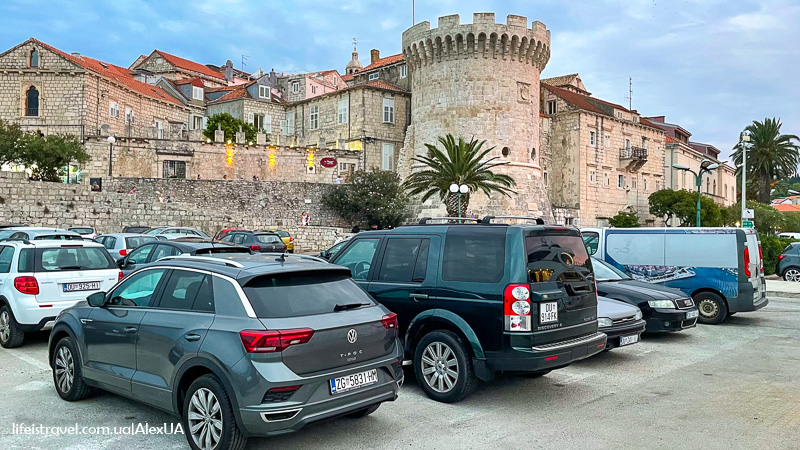 To get from Hvar to the mainland, we go to the other end of the island and take a ferry in Sucuraj. We go to the mainland, to the town of Drvenik, which has already appeared in our previous itinerary.
From Drvenik we drive immediately in the direction of Dubrovnik to the town of Ploce. We need to get to the third island – the island of Korcula.
In order to get to Korcula, you need to take ferry from town Ploce to town Trpanj, which is located on peninsula Peljesac, drive over peninsula and in 30 minutes you will be on the ferry near town Orebic.
In Orebic we take the ferry again and in 20 minutes we are in the town of Korcula, the capital of the island of Korcula.
This is the shortest and cheapest way. Travels by ferry are short and inexpensive.
On the island of Korcula it is better in the town of Korcula itself. You can't go to the old part by car – it's pedestrian. Therefore, you can choose the accommodation in 10-15 minutes from the center, on the beach with a view to the sea and a terrace.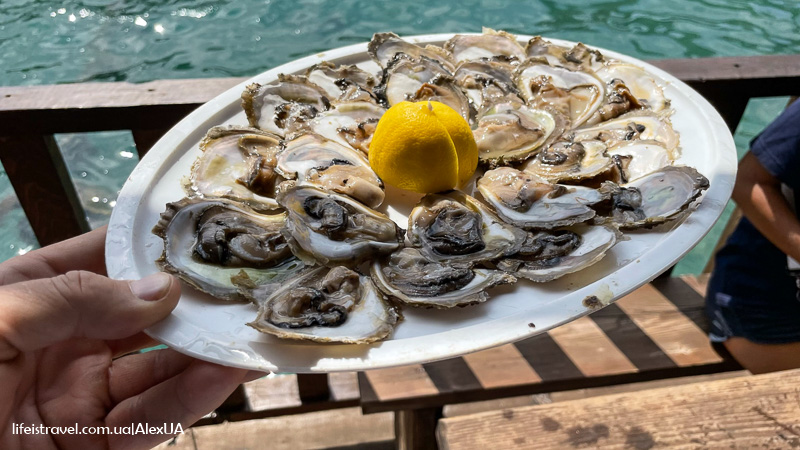 After Korcula, we have on our itinerary a small town Maliy Ston, which is famous for two things. The first is the "Chinese Wall", which used to connect Ston and Mali Ston, the main attraction for tourists. We came here to eat oysters, Little Ston – the perfect place for this, because they grow them here.
To get to Mali Ston, we go to the ferry crossing near Korcula and take the ferry to Orebic. From there, you go all the way across the Peljesac peninsula to Mali Ston.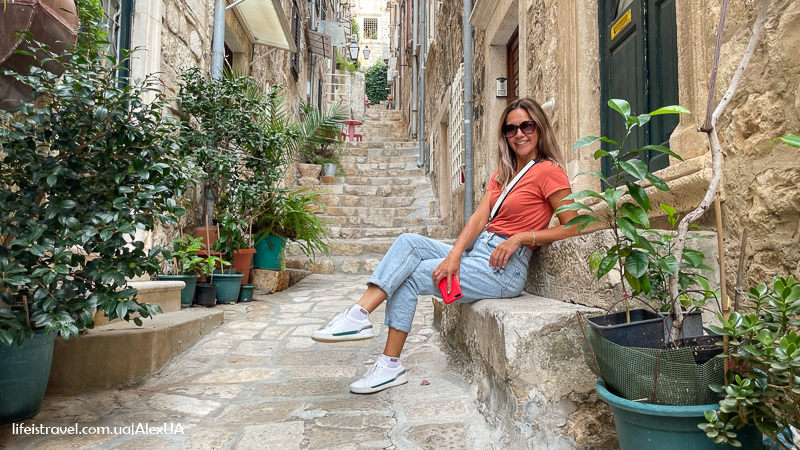 From Mali Ston we are close to Dubrovnik, where we should spend at least one day. Overnight stay and return home the next day. We drive by autobahn without going to Split, in the direction of Zagreb, and then home through Hungary. Overnights on the way back choose based on your schedule. You can choose to stay overnight in: Vinica (Croatia), Budapest, Vásárosnamény and Nyíregyháza (Hungarian cities near the border with Ukraine).
Where to stop along the route:
Rules of entry to Croatia.
Except the biometric passport for Ukrainians a negative Kovid test or a certificate of vaccination is necessary, our certificates and tests are recognized, there were no problems and delays.
You must also fill out the online form entercroatia.mup.hr
Green card insurance for the car and travel insurance is mandatory.
We bought the green card online at Hotline Finance, received the insurance policy the next day via New Mail.
Travel insurance also bought online at this website, printed and stored with the documents. Didn't need it this time, but there were different cases and it saved us money at least twice in 2019.
Where to buy airline tickets
Aviasales is by far objectively the most convenient and financially the best site on the Internet for searching and buying airline tickets.