Beach vacations in Brazil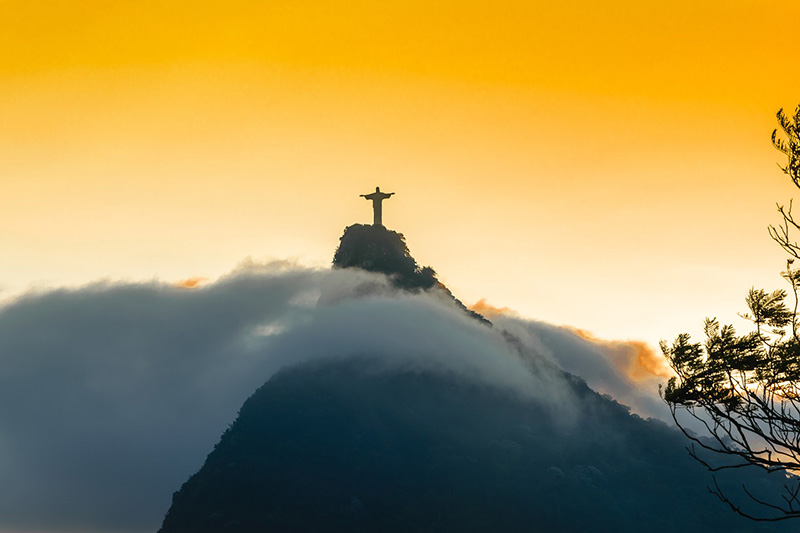 Want to go to distant Brazil? Find out what are the prices in the country in 2022: how much do tickets and hotels cost? Where and when is better to rest on the sea? What do tourists write in their reviews of beach holidays and what tips do they give?
Brazil – a country of exuberant fun, fragrant coffee, endless beaches on the Atlantic Ocean and giant waterfalls in the wilds of Amazonia. The hottest and most humid climate is in the northeast of the country, the rest of the regions have a humid tropical and subtropical climate. There is no winter as we are accustomed to, although in the south of the country there is the greatest seasonal drop in temperature from June to August.
When best to go on vacation
The hottest month in Brazil in December – most often people go on holiday in this month, especially for the New Year. Daytime temperatures are +32. +34 ° C, +25 ° C at night, the water +28 ° C, in the northeast the figures are lower by several degrees. There is little rain in the Amazon from December to April, and the hottest time from July to December is +34. +36 ° C. In the northeast, drought reigns in October and November, with temperatures steadily tending to +38 ° C.
The period from May to September is convenient for traveling around the country . In Rio de Janeiro daytime +25 ° C and nighttime +18 ° C, in Salvador daytime +28 ° C and nighttime +21 ° C, water +25 ° C. July is the coldest by local standards. In the south of the country, the average daily temperature can drop to +19 ° C. The driest weather is in August.
In late September, the rainy season begins with heavy rainfall and severe thunderstorms. The daytime temperature is +28°C and at night it's +17°C. From December to March the weather is hot and humid with temperatures climbing above +32 ° C. In April, the rainfall gradually decreases and the intense heat subsides.
Beach recreation in Brazil is possible year-round. In the central and southern resorts popular trips in December and February, but during this period there and the highest prices. Southern resorts (Florianopolis) are especially good at this time, because from May to September it's cool and windy.
The northeastern seaside resorts of Natal, Recife, Fortaleza are closer to the equator, so it`s hotter here in December and March: +32. +34 ° C during the day, the water +29 ° C. The rainfall is the least in autumn and the rainiest months are March and April. But in the summer and fall it is quite comfortable to relax here: daytime +30 ° C, water +27 ° C.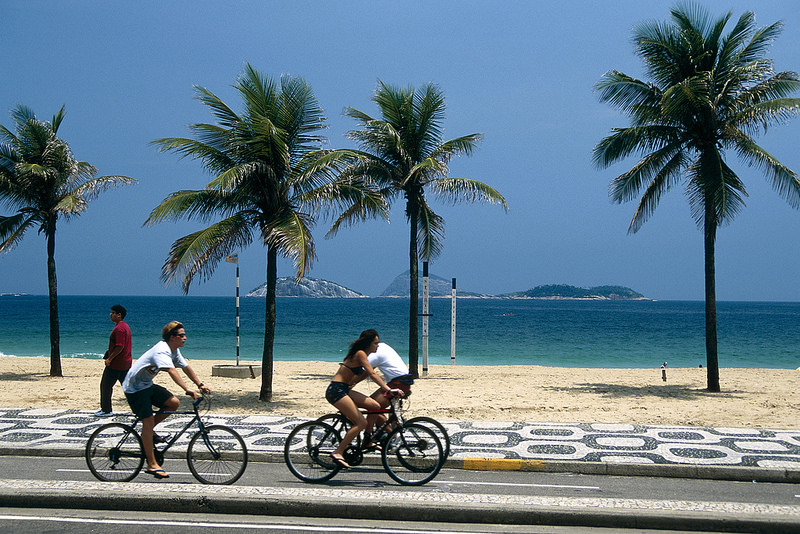 (Photo: Club Med / flickr.com / CC BY-NC 2.0 license)
Where are the best beach vacations in Brazil
For a beach vacation in Brazil, Fortaleza, Porto de Galinas, Natal, Paraty, Angra dos Reis, Florianopolis, Buzios are suitable. These are small oceanfront towns with hotels and good sandy beaches, and the vacation itself is quiet and comfortable.
Rio de Janeiro is a big lively resort with sandy beaches. The most popular beaches are Leblon, Ipanema and Copacabane. The resorts of Buzios and Angra dos Reis are two hours from Rio. Angra dos Reis is suitable for a quiet family vacation, and lost among the rocks lagoons of Buzios – for young and active. According to tourist reviews, recreation in Rio is worse than in the nearby resorts: almost all the beaches are across the street from the hotels, a lot of people, in the water floating garbage.
A beach in Rio de Janeiro. Photo: Shot by Cerqueira / unsplash.com.
Prices for holidays in Brazil – 2022
Flight is the biggest expense of a vacation in Brazil (and other South American countries). Prices in 2022 for tickets to Rio with a flight from Moscow start from 47 thousand rubles (round trip), to Brasilia – about 46 thousand, a little cheaper flight to Sao Paulo – from 40 thousand. We recommend that you look for tickets on Aviasails – so you'll find the cheapest. Read also the guide on how to find cheap airline tickets.
You will also have to spend a lot of money for hotel accommodation during a vacation in Brazil. In 2022, the prices in the high season are as follows (taking as an example Copacabana Beach in Rio): bed in a hostel starts at $ 4, a standard double room in a budget hotel in the high season – from about $ 35. Want to relax in comfort? Number in the hotel 3 and 4 * is $ 66 and above, 5 * – from $ 150 per night. We recommend searching for a hotel on the search engine Roomguru.ru, this service finds the best price, comparing offers in all popular booking systems. Book accommodation in advance, especially if you're going to vacation in Brazil in the high season.
How to buy a last minute tour? Compare the prices of all popular tour operators and choose the best option with the help of the service Onlinetours.ru. We also recommend studying the 7 rules of the online search for low-cost tours.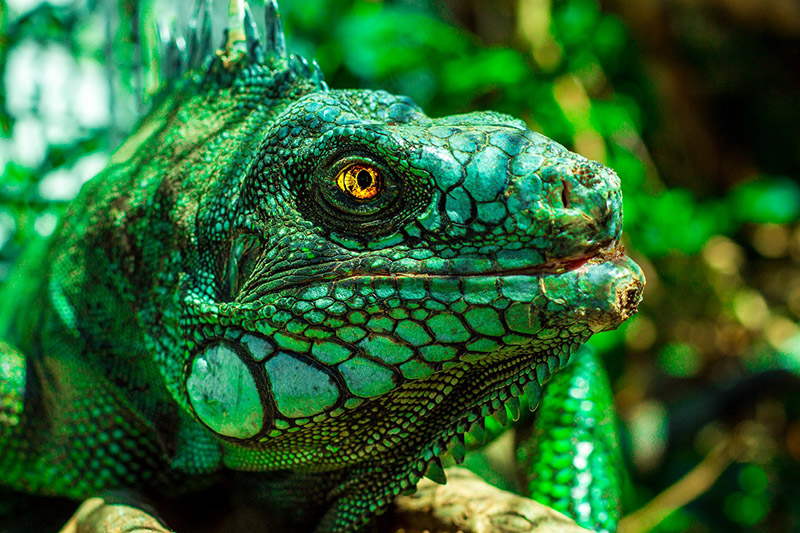 (Photo: campos33 / pixabay.com)
What to do on vacation
Brazil is very fond of soccer and samba. Every year in February in Rio de Janeiro and other cities there are bright carnival processions, in which anyone can take part. The nightlife is brisk in Rio, Sao Paulo and Salvador.
In addition to beach holidays in Brazil, you can organize and cultural leisure. However, all attractions are quite distant from each other, and their visit is often associated with many hours of travel or flights. The famous Iguazu Falls are located almost on the border with Argentina.
Colonial architecture of Salvador and Recife, buildings and museums of Sao Paulo and Brasilia are very interesting. And, of course, Rio de Janeiro is certainly worth a visit. The city is famous for its museums and the statue of Christ the Redeemer on Mount Corcovado.
The most popular surf spots are located in Fortaleza and Rio de Janeiro, and Florianopolis is considered a recognized center of surfing. Ecological tourism, yachting, mountaineering and equestrianism are developed.
While vacationing in Brazil, gourmets will be able to discover new flavors. According to reviews, tourists should try the alligator stew, dried meat with beans, lobster and shrimp in coconut milk. This variety of flavors is explained by the origins of Brazilian cuisine, which emerged as a mix of Indian, Portuguese, and African culinary traditions. Later immigrants from Europe and Asia contributed. Not to mention coffee, as the country is the largest exporter in the world market of this product.
(Photo: Heibe / pixabay.com)
Holidays with children in Brazil
A transatlantic flight is a long and costly affair, so from the European continent, mostly single tourists go here. They don't travel much with children, giving preference to cheaper, safer and less remote resorts.
If the price and the flight time don't embarrass you, then the best place for a vacation with children in Brazil is family-type resorts – Paraty, Fortaleza or Angra dos Reis.
Reviews about holidays in Brazil and tourist tips
Holidays in Brazil are pleasant and rich in impressions, if it were not for some nuances, one of which is the lack of cheap domestic transport. The country is big, the roads are bad, there are few trains, so there are only planes, and this is not the most cost-effective mode of transport.
The second important nuance is a safety issue. An independent tourist has to be very careful here. Very often next to the tourist areas are poor neighborhoods – the favelas. Going there alone on a tour is not that inconsiderate – just dangerous. For the same reason you should not take more than 20 reals in cash, pickpockets are operating in all public places, public transportation and even restaurants. Even the beaches are constantly patrolled by police officers.
Finally, the third nuance is prices. Not only are the prices for food, accommodation and recreation in Brazil high, and during the carnival simply exorbitant, often the reported value simply does not match the quality. According to reviews, service in general is not bad, but tardiness and inattention of the staff is almost the norm.
Brazil – an amazing country, which will require tourists to invest a lot of money and caution. If these conditions are met, the pleasure received will be quite commensurate with expectations.