Where to rest in the Philippines – 8 resorts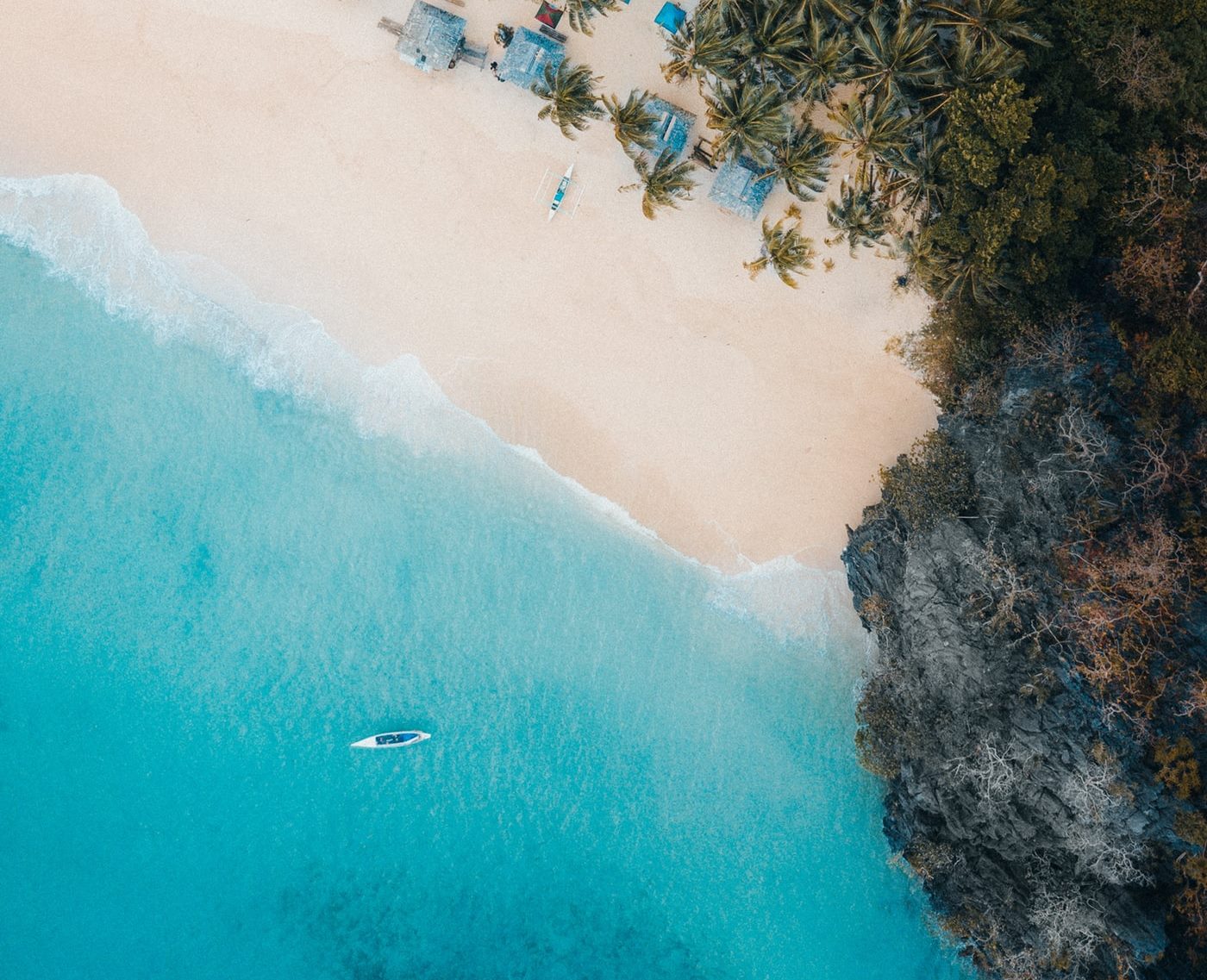 Looking for the best place to vacation in the Philippines in 2022? We tell you about 8 resorts: who they are suitable for, pros and cons, how much the tours cost. Where best to go and when best to vacation in the Philippine islands.
The Philippines accept tourists from Russia, but only immunized with a vaccine approved by the WHO. For convenience, we give pre-pandemic prices for flights and tours. Information about visas and flights may not be current, check with official resources. Take a look at the list of open countries.
Search for Last Minute Tours at Level.Travel and Travellata – they will find the best deals among different tour operators. Want to save money? Check it out:
Attention: tours to the Philippines are expensive, flying on your own will be much cheaper. Round trip tickets from Moscow start at 25000 rubles. A room for two in a decent hotel costs from 1000 rubles. Take a look at: how to get a cheap flight to the Philippines.
Contents:
Map of resorts in the Philippines
Boracay
This is probably the most popular resort in the Philippines. If you haven't decided where to go to the Philippines for the first time, we advise you to choose Boracay.
Who it suits. The picturesque island is famous for its excellent beaches with white sand and a rich underwater world. Rest here will suit families with children and older tourists.
Prices . The resort is not cheap. In high season a tour from Moscow for two for 14 nights costs from 267 thousand rubles.
Pros and cons . In 2019, Boracay was closed to tourists for six months because of environmental problems. Now there are many bans on the island: you can not drink alcohol, smoke, eat, build sand castles on the beaches. Banned casinos, souvenir shops, fire shows, water-skiing and sea excursions, temporarily – scuba diving. But after the works and the introduction of bans, the island became much cleaner.
Boracay (Photo: unsplash.com / @ramonkagie)
Magellan sailed to the island in 1521. The capital Cebu is the oldest city in the archipelago. It is second only to Manila in size.
Suitable for whom. The tropical island is a universal resort. Divers, couples, beach lovers and excursionists go here with pleasure. Cebu has a unique entertainment – swimming in the open sea with giant whale sharks.
Prices . Holidays in Cebu will cost more than on Boracay. During the high season, a tour from Moscow for two for 14 nights costs from 284 thousand rubles.
Pluses and minuses. The best beaches are in Cebu province, on the small islands of Malapasqua, Mactan, Pavillion, Samilon, Balikasag and Sigihor. They are near the island of Cebu. In Cebu, the white beaches are only in Moalboal. In general, the beaches are concentrated in the south and west of the island. There are no direct flights from Russia, so you have to take a long flight with a connection.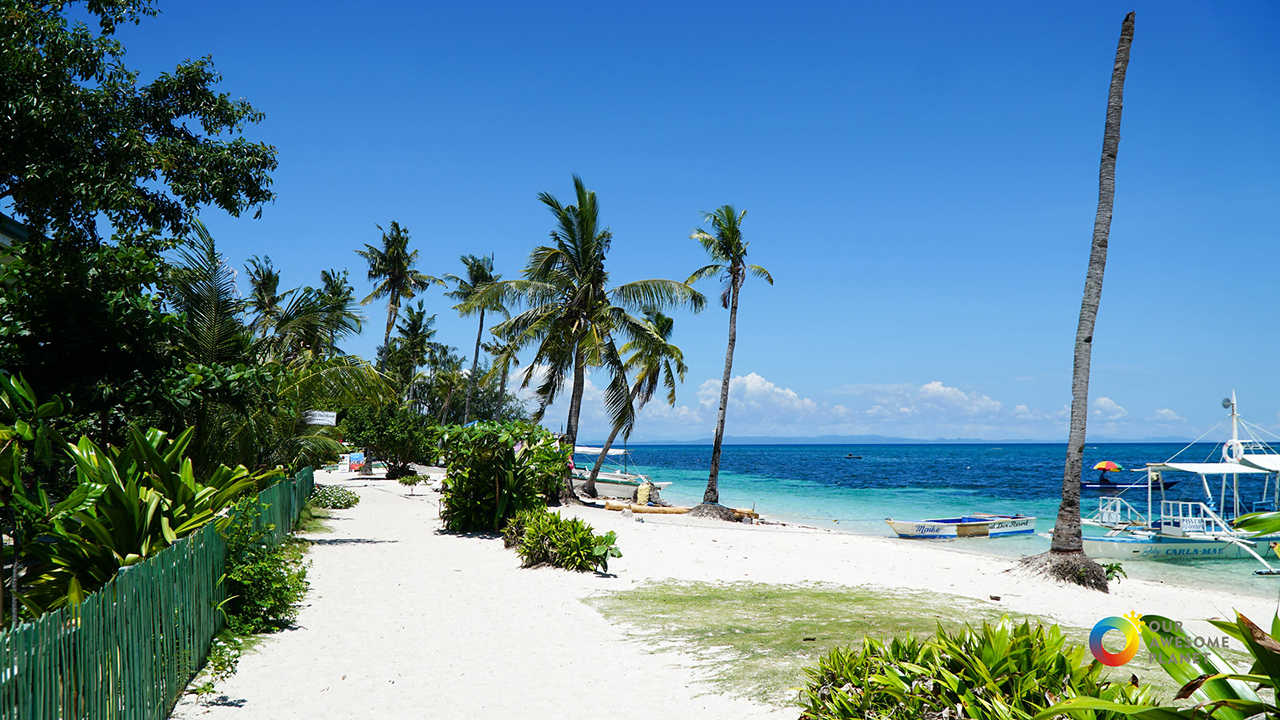 Malapaskua (Photo: diaz / flickr.com)
Bantayan
A small island paradise near Cebu, not spoiled by tourists – that's its beauty. It has good beaches, but it's very shallow. You can snorkel.
Suitable for whom. There is no nightlife, exciting tours, large-scale historical sites and water attractions. All very quiet and peaceful.
Prices. Tours to Bantayan are not sold – you need to travel independently from Cebu. Prices for accommodation and food – like everywhere else in the Philippines.
Плюсы и минусы . Нет развитой инфраструктуры, но необходимый минимум для туристов есть. Отдыхающие обитают в основном на курорте Санта-Фе. Пляжи очень хороши! Подробнее об отдыхе на Бантаяне >>
Marco Polo lived and rested on the fabulous island of Bantayan for two weeks. It is very beautiful and peaceful – recommended for introverts. Bantayan (Photo: unsplash.com / @roxannedlp)
Bohol
If a beach vacation is not important to you, go to Bohol in the Philippines – it has very beautiful nature, relatively few tourists and you can look at tarsiers. The island is a two-hour drive from Cebu.
Who is suitable for. Bohol – a place where it is best to rest in the Philippines for connoisseurs of exotic nature and divers.
Prices . This is one of the inexpensive tropical resorts. In high season, a tour from Moscow for two for 14 nights costs from 160 thousand rubles.
Pros and cons . Bohol has many attractions: the Chocolate Hills, the oldest church in the Philippines, waterfalls, caves, and a forest of redwood trees. But most important of all is the center of the tarsiers, the adorable big-eyed primates. Beach infrastructure is poorly developed, we advise to swim in nearby Panglao – there is the famous Alona Beach, though not impressive at all. There are sea urchins in shallow water, so be careful entering the water.
Marco Polo was in Bohol: Alexei and Renata saw the chocolate hills and visited the tarsiers. The cutest tarsier. Bohol (Photo: unsplash.com / @jampatcon)
Palawan
This is the largest province in the country – the archipelago consists of one large and three dozen small islands.
Who Suits. Palawan resorts appeal to lovers of seclusion, snorkeling and diving. The island of Arretefi is home to more than 100 species of rare birds.
Prices are high. In peak season, a tour from Moscow for two for 14 nights costs from 227 thousand rubles.
Pluses and minuses . Hotels are located only on two islands. The rest have the status of a nature reserve and are covered by mountains, jungle and mangrove forests. Tourists do not suit only remoteness from the main part of the archipelago.
Palawan (Photo: unsplash.com / @zilch)
Mindoro
The main hotels and beaches are concentrated in the north of the island. The most popular beach is White Beach with its white sand and stunning sunsets, hotels and restaurants.
Who's Suitable. Mindoro is loved by divers, older tourists and families with children. The main attractions are Aninuan and Tamarao Falls, Mount Alcon, Lake Nauhan and the coastal town of Puerto Galera.
Prices . By Philippine standards, recreation is inexpensive. In high season, a tour from Moscow for two people for 14 nights costs from 146 thousand rubles.
Pros and cons . Mindoro is good with white and golden sand, clear blue water, picturesque coral reefs, coconut palms. A lot of Filipinos come on weekends, so the hotels are packed and room rates go up.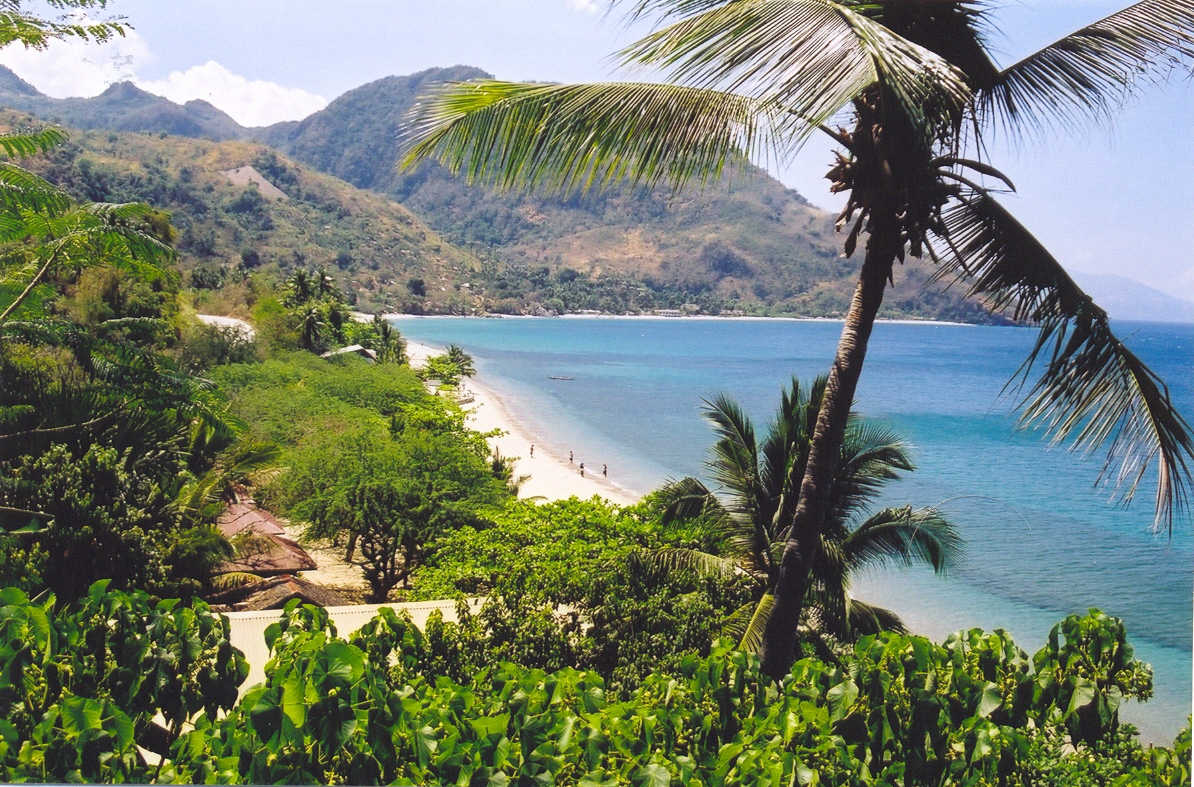 Mindoro (Photo: wikimedia.ru / Magalhães)
Negros
The name comes from the almost black mountains that cover the island.
Who suits. Those who want a quiet, measured vacation by the sea. Fans of scuba diving, snorkeling, and excursions love it here. Young people love the town of Dumaguete, where there are discos, nightclubs, stores, tennis courts and golf courses.
Prices . In high season, a tour from Moscow for two for 14 nights costs from 190 thousand rubles.
Pros and cons . Black mountains and tropical forests growing at their feet give the landscapes of Negros a unique flavor. The only drawback – the lack of an airport. The island resort is located in the center of the archipelago, an hour flight from Manila and 30 minutes – from Cebu.
Apo Island, Dowin, Negros (Photo: unsplash.com / @cjtagupa)
Manila
The country's capital is located on the west side of Luzon Island and consists of 16 cities. The world's most populous metropolis is a city of contrasts. Here, ultra-modern architecture is juxtaposed with poor people's slums.
Who It Suits. The huge city is not a beach resort, but the business heart of the archipelago. Manila is the best place to vacation in the Philippines for anyone who wants to experience the traditions and culture of this country. Admire the historic district of Intramuros, shop in modern mega-malls, taste the national cuisine in the most famous restaurants in Manila. Visit near tall skyscrapers and on interesting excursions.
Prices . Manila is the most inexpensive vacation in the Philippines. In high season, a tour from Moscow for two for 14 nights costs from 86 thousand rubles.
Pluses and minuses. The city has a wide range of accommodation – from cheap apartments to expensive hotels. Tourists prefer to stay in Intramuros, Ermita and Malate. Near the capital are three good places for diving. On the downside, the city is noisy, overcrowded and dirty, and also unsafe. The nearest beaches in Manila are 120 km away from the city.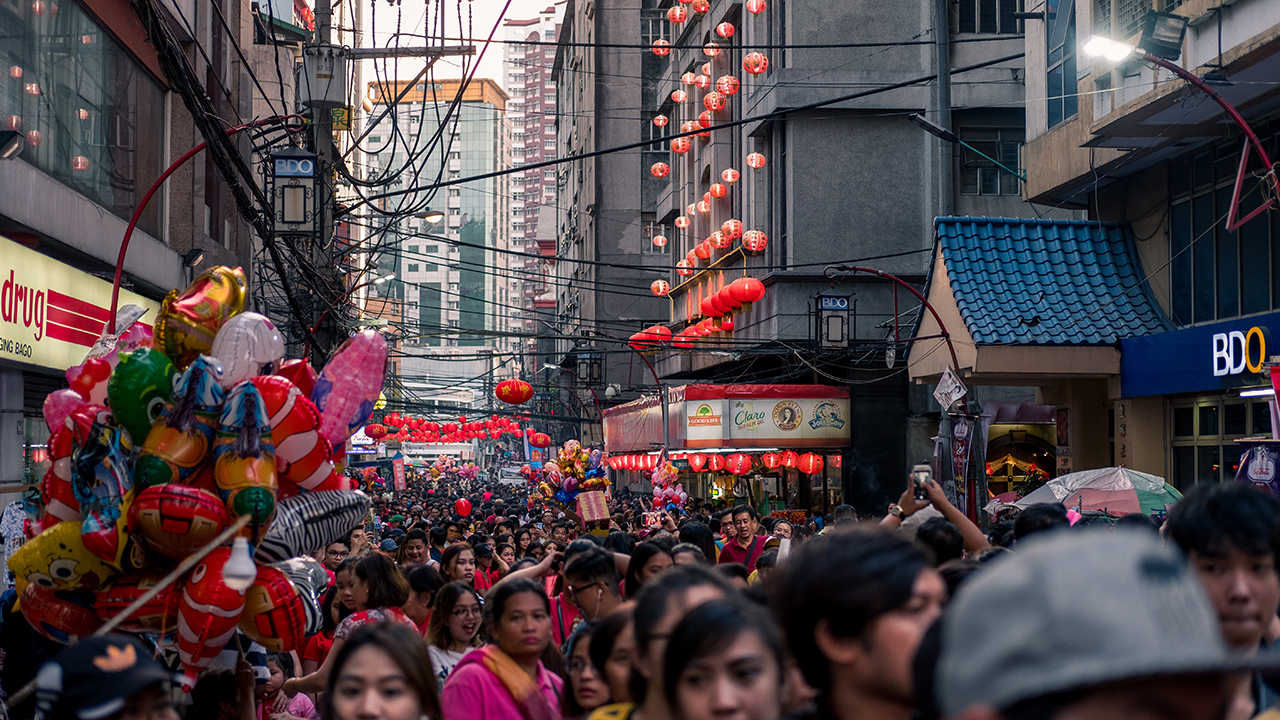 Chinese New Year in Manila (Photo: unsplash.com / @mbcaptures)
Who and where best to vacation in the Philippines
Where to go in the Philippines with kids : Boracay, Cebu, Mindoro, Bantayan, Negros, Mactan, Panglao and Mindanao.
Cities and resorts for young people : Manila, Cebu, Bohol, Palawan, Bantayan, Luzon, Baguio, and Beguito.
Where to vacation in the Philippines for excursionists: Manila, Cebu and Bohol.
Resorts for older tourists: Boracay, Cebu, Mindoro, Bantayan, Negros and Mindanao.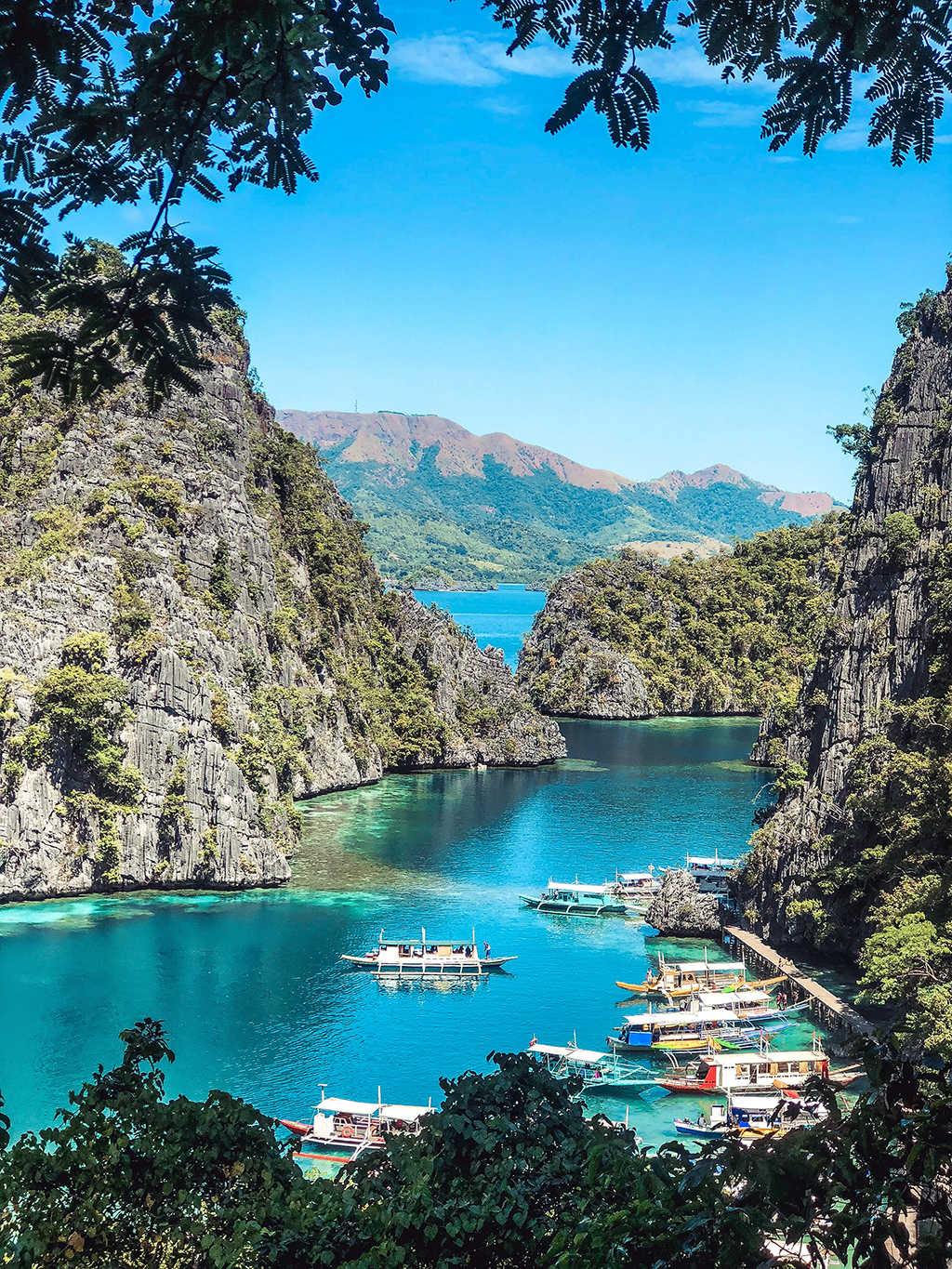 Kayangan Lake, Coron, Philippines (Photo: unsplash.com / @carlaforniagirl)
When is the best time to vacation in the Philippines
The Philippines is warm all year round. Most of the country has an equatorial climate and the north has a sub-equatorial climate. The weather is strongly influenced by monsoons, so there are two seasons – dry and rainy.
In the middle of spring the humidity increases, and it is time of tropical rains. During the summer months, temperatures are high and the resorts are stuffy. The heat peaks in July and August. Sometimes downpours lead to floods and mudslides, and in some years typhoons pass through the islands. Because of natural disasters in many areas, transport stops.
On vacation in the Philippines is best to go from November to April. During these months, the sun is not as aggressive as in summer. The temperature does not rise above +25. +30°С. During the dry season, there are no strong storms, it usually rains at night, and the water in the sea is heated to a comfortable +24. +28°С.
Palawan or Boracay? Which Philippine island should you choose for your holiday?
For a long time, my husband and I wanted to vacation in the Philippines, but other than the island of Boracay, I do not know other places. Reading the reviews on the Internet, I came across interesting comments about the island of Palawan. What are the similarities and differences between these islands? Where should I go if I have never been to the Philippines before?

evaluate
Philippines can please tourists with a warm tropical climate and good infrastructure. But you should pay attention to the rainy season, which in the islands usually lasts from May to October, and at this time in the country is better not to go. Tropical downpours are possible even in the dry season, but they do not last long, and they are quickly replaced by the sun. The best time to vacation in the Philippines is from December to March. In both Boracay and Palawan, the tourist season lasts until April to mid-May.
In terms of tourist popularity, Boracay is far superior to Palawan. This island is considered the most popular tourist destination in the country, can please with beautiful beaches, some of which are included in the list of the best beaches in the world. Tourists are found here at any time of year, regardless of whether the season is dry or rainy. It is on this island concentrated the best restaurants, diving centers and surfing schools (in some places the waves are quite high). The beaches have everything you need for a comfortable holiday, from toilets, changing rooms, sun loungers and ending with all kinds of bars and entertainment.
Palawan offers a slightly different experience. Most tourists come here for those who want to relax in peace and quiet, without the crowds. Also the island can boast a unique and unique nature, where there are wild, deserted beaches and impenetrable tropical forests. Diving enthusiasts will love the island, because there are places that can't be found in any other part of the country. Experienced divers come here for a few days, as in a short time to explore all the beauties of the local underwater world, including the many sunken ships will not work. The resort is famous for the fact that the largest pearl in the world was found here and many come here to try their luck.
Going to Boracay, you should be prepared for the fact that you can have serious problems finding budget accommodation, especially during high season. On the first and second line, mostly expensive hotels, and on the rest you can find some easier options and cheaper respectively.
On Palawan, the choice of budget accommodation is much more, including in close proximity to the beach. Within 12-15 dollars a day you can find a small room with a bathroom, air conditioning, a few beds and good furniture (on Boracay for that money a maximum that can remove the room with a ceiling fan in a hostel). For 20-25 dollars you can find accommodation with breakfast. If you go on vacation with friends, you can at an affordable price to rent a small villa with all amenities.
Boracay is famous for a wide variety of food not only Philippine, but also other cuisines of the world. On the island there are a sufficient number of expensive restaurants, and budget canteens, where the meal will have to pay only a few dollars. Also here are practiced such institutions where visitors pay a fixed amount and can eat unlimited amounts of food. A large selection of products and in local stores, and prices depend on their location with respect to tourist zones.
In terms of prices Palawan is not particularly different from Boracay, the prices in stores, cafes and restaurants are about the same, but the island will be a real find for lovers of fish and seafood. Their variety is amazing: shrimp, lobster, crabs, different types of fish. These dishes are distinguished by the fact that they are prepared only from fresh, not frozen products.
In sum, we can say that each island is interesting and unique in its own way. To determine your choice you have to start from your preferences: if you are interested in partying and a lot of people, then you should definitely go to Boracay, and if you give preference to a quieter holiday, then the advantage here on the side of Palawan.

evaluate
I advise you to choose the island of Palawan, which is one of the top 15 best islands in the world. I have nothing against Boracay, but given the fact that it is a very popular and promoted place at the height of the tourist season on the island in some places there is no place to fall, and the prices reach critical marks. And what is the point of paying a lot of money to feel far from the most comfortable conditions.
The situation is different on Palawan. It is the third largest Philippine island and is gradually becoming more and more popular among tourists, but while the flow of tourists as tourists on Boracay here is not. Undeniable plus of the island is its safety. All tourists who go to the Philippines know that this is not the safest country, but Palawan is considered the safest island in the region. Also, the island does not conceal a large number of natural hazards, there are no volcanoes, earthquakes are extremely rare, and typhoons almost always bypass this place.
At the moment Palawan is a territory with pristine, unspoiled nature, and this in turn can not but cause interest in tourists. If you like a luxurious, deserted beaches, which are called the beaches of the Bounty, calm and clear sea, you can not think too much and make your choice in favor of Palawan.
The people of Palawan are more friendly to tourists. Locals do not practice Islam, and Catholicism, which is another plus for European tourists. Sometimes the locals can be intrusive (especially children), but you quickly get used to it. Your entire stay among the locals will be accompanied by smiles and children's laughter. On Boracay, the local population is more pragmatic and smiles there are not so sincere, but rather feigned. You can get to the desired area of the island for a small money bicycle rickshaws (on other islands, they have not caught on). You can go to nearby islands by canoe, ferry, kayak, boat or speedboat.
Finding a suitable accommodation is not difficult, even in the high tourist season, which falls in the winter months. The choice of accommodation will depend on your financial solvency. The cheapest accommodation offer modest townhouses, and the most expensive five-star hotels that work on an "all-inclusive" and have their own beaches. Overnight accommodations with minimal amenities can be found for less than $10 a night, and the more decent options for accommodations with air conditioning, private bathrooms and other amenities start at $30.
For about $40 a week, you can rent a motorcycle and get around the island on your own, saving time and money on cabs and other forms of transportation.
The food in Palawan is largely exotic and does not always meet European standards. If you want to eat the usual food, you have to go to restaurants that serve European cuisine, but usually a single trip to such a restaurant will cost about $ 40-50 dollars for two. In traditional island cafes, which are not characterized by a great variety of dishes and exquisite service, you can eat for less than two or three dollars. This will include rice, a small piece of fish (sometimes squid), fried bananas, eggplant in batter.
No matter how much advice is given to you, but the final choice will only be up to you. Sometimes tourists who come to the Philippines, beautiful scenery, beautiful sea and luxurious beaches are of little interest, they want around the clock entertainment. In this case, Palawan is not worth considering, for such a rest, you can safely go to Boracay.

evaluate
The Philippines is a wonderful place to visit, the only thing that is uncomfortable and tiring is the flight to these paradise islands. The main resorts are the islands of Boracay, Cebu, Palawan, Bohol, Negros and Mindoro. On any of these islands can have a good rest, but most popular is Boracay. It is considered the most "party" resort in the country with a well-developed tourist infrastructure and an abundance of entertainment for young people.
Boracay is a small tropical island, only 7 km long. But what about the beaches here, they are among the top five beaches in the world. The sea here is turquoise and clear, and the sand on the beach is white, like flour and almost no heat, even in hot weather. Picturesque beach scenery with palm trees reminiscent of the advertising "Bounty" and all the necessary tourist infrastructure, hotels, restaurants, clubs and bars are located right on the shore. The prices on this island are bad – it's not a budget-friendly place. If you have no problems with the budget and you are young people who like entertainment and fun holidays, then feel free to go to Boracay.
If you are interested in a more budget quiet and secluded vacation, then you need to go to the island of Palawan. It is a mini archipelago consisting of one large and numerous small islands. It is the third largest island of the Philippines and the largest province of the state. Even this island is the safest earthquake and typhoons are a rarity, and the island has no volcanoes, but there is a beautiful pristine nature and spoiled little tourist infrastructure. Visitors to Palawan have deserted beaches, warm sea, clear turquoise water, silence, peace, smiling friendly locals and beautiful nature.
The choice of hotels in Palawan is large, but the most budget-friendly are Puerto Princesa and El Nido. The food here is also all right, but lovers of seafood should stay in Puerto Princesa. There are many more places of interest and sightseeing than Boracay. Holidays in Palawan, be sure to visit the underground river Sabang, the beaches of El Nido Island, wildlife sanctuary Kalahuit, coral reef Tubbataha, Tabone Caves, Crown Island, and much more very interesting things.
It is up to you to choose where to vacation in the Philippines, but I would recommend the more picturesque and tranquil island of Palawan.