Bordeaux in 1 day. What to see?
Bordeaux is spread out on the banks of the Garonne River. We haven't the best things to see in a day, but you can't miss all the highlights in the historic center of the city. See our interactive map below.
It is possible to move between them on foot, but most tourists use rented bicycles. It is a very popular mode of transport in France, for which bicycle lanes have been organized everywhere.
If you want to get acquainted with the city not alone, and with a local and fully experience the atmosphere of Bordeaux, we advise you to book a tour with a Russian-speaking guide, it can be done here.
Place "The Water Mirror"
Most sightseeing itineraries start with this one. It is one of the most spectacular places in Bordeaux, and in all of France – the square, covered with a thin layer of water. The sky is reflected in the mirror-like surface along with the pointed buildings, creating a sense of weightlessness. Perfect for creating futuristic photographs.
Bordeaux Grand Theatre
The Grand Théâtre de Bordeaux is one of the three most beautiful opera houses in Europe. So it is a crime not to see it. Fortunately, it is very close to the "Magic Mirror": you have to walk along Saint-Rémi, turn right to Piliers de Tutelle and go to the first crossroads. The majestic neoclassical building immediately catches your eye.
Nearby, on the corner of the Cours de l'Intendance, is a charming chocolate factory. There you can buy a bag of unusual sweets to fortify you on the road.
Visit museums
From the Grand Theatre take the Sainte-Catherine, turn right at Trois-Conils and go forward along the street. Here you will find an assortment of museums. If you have enough time, you can visit all of them. If not, go deeper into one. Travelers have the following choices:
Sainte-André Cathedral . A Gothic-style cathedral built in the 11th century. In the recent past, the main cathedral of the historic region of Aquitaine.
The Pey-Berlan Bell Tower, next to the Cathedral of Saint-André. On the tower spire is a statue of Our Lady of Aquitaine. The tower is 66 meters high and has a platform on the 50-meter height, which can be climbed by a staircase of 233 steps. The terrace offers a breathtaking view over the city and the Garonne River.
Aquitaine Museum . The oldest pieces in the museum date back to the 25th millennium B.C. Numerous objects trace the fascinating and incredibly long history of Aquitaine, the northern region of France.
Jean Moulin Center . A luxurious exterior building inside which tells the story of the fight against fascism. A visit to this military museum will introduce you to fateful periods in French history. To get a better sense of the atmosphere, tourists are advised to read about Jean Moulin himself, a famous member of the French resistance, before visiting here.
Creative visitors in France often pay a visit to the Bordeaux Art Museum or the Museum of Decorative Arts and Design, which are also located nearby.
The Great Bell of Bordeaux
If you go from the Aquitaine Museum along the Rue de Guienne, you can see the gate of the Great Bell of Bordeaux. Locals call the eight-tonne beauty itself affectionately, Armande-Louise. The bell rings exactly at 11:00 on those dates that are considered particularly significant for the city, and every first Sunday of the month.
Lunch in Bordeaux restaurants
It's a good time to relax and settle in for lunch at one of the cozy restaurants. There are plenty of places to grab a bite to eat on the way to the next attraction. For example:
La Cagette, a gourmet restaurant in the center; tourists here especially like the pork ribs and watermelon soup with tomato and basil;
Funky Burger – a burger place with homemade burgers;
Le Cabanon Marin – a seafood restaurant where fresh seafood is very inexpensive;
Restaurant La Petite Savoie is a cozy restaurant serving Savoyard cuisine.
"Read the article – Where to eat in Bordeaux?
Cayo Gate.
After a hearty lunch, we head to see the Cayo Gate in Palace Square. This was the main entrance to Bordeaux in the 15th century. The gate has an unusual architectural style: Gothic with a smooth transition to Renaissance, reminiscent of medieval buildings. It does not take much time to see it.
Basilica of Saint Michel.
Along the quay Richelieu we move along the river, pass the bridge and get to the quay Salinières. There we turn off on Rue Faures, where the Basilica Saint-Michel is waiting. It is a Gothic bell tower with an unusual shape, which was built in the XVI century.
Pont de Pierre Bridge
End a wonderful day with an evening visit to the Pont de Pierre Bridge near the Basilique Saint-Michel. It was built in the XIX century by order of Napoleon Bonaparte and is made in the form of arched spans, similar to the ancient Roman bridges. In the evenings the Pont de Pierre is illuminated by a system of floodlights. The water surface and the Gothic architecture around create a very romantic atmosphere.
Where to stay in Bordeaux?
To get to know the rest of the city, it is recommended to stay in Bordeaux for at least a couple of days. You will need a hotel room for the overnight stay. Here are a few hotels with great reviews on Bookings:
Hotel Burdigala Bordeaux 4* . A laconic, but elegant hotel, the night of which will cost a couple 150 €. Located within walking distance of the historic center. You can book a room here.
Chambres d'Hôtes Bachère . A great option for unpretentious tourists, the hotel is located in the city center. The Saint-André Cathedral is a 10-minute walk away. A night in a double room will cost 85 €. More information and room reservations at this link.
Hotel Du Parc . Inexpensive hotel 1.4 km from the center of Bordeaux. Nearby lies another attraction – the Cencons esplanade, the Grand Théâtre de Bordeaux is 1 km from the hotel. This option will cost 61 € for two people. You can book a room here.
Unfortunately, our list could not include the Wine Museum with wine cellars and instruments of winemaking. But if you manage to stay in Bordeaux for a while longer, be sure to visit a free tasting of the local aromatic wine and the famous vineyards.
Best day trips in Bordeaux, France
Browse: Home / Cities in France / Bordeaux / Bordeaux wines / Bordeaux wine tours, Bordeaux vineyards tours
Wine Roads in Bordeaux, Excursions to Bordeaux Vineyards
There is not one wine route in Bordeaux, in fact there are five! With 65 wine AOC ("appellation of controlled origin"), 6,000 wine producers and an average yield of 5 million hectoliters, the Gironde department is the largest wine region in France, and its yields are a delight for wine lovers! "Bordeaux, Gateway to the Vineyards" is a great starting point for exploring vineyards, chateaux and wine villages. Hundreds of estates are open for classic tours, wine tours, lodging or dining. Bordeaux Wine Trails includes more than 800 Vineyard and Discovery Award-winning châteaux.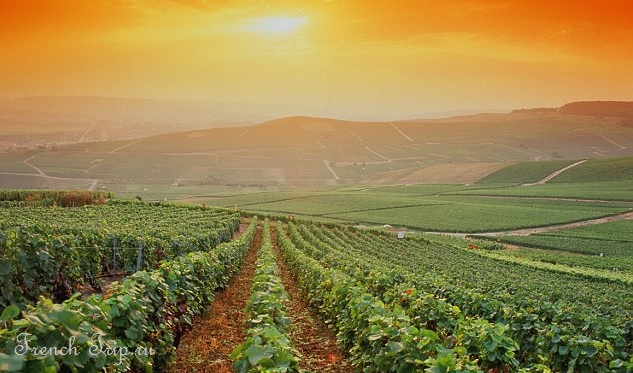 Bordeaux Wine Trails:
GRAVES & SAUTERNES.
In the south, heading to the birthplace of Bordeaux vineyards and their vintages Pessac-Leognan, Graves, Sauternes, Barsac… This region, located on the left bank of the Garonne River, harvests harvests that produce wines of three colors: reds, whites and "golds".
MÉDOC
Known as the "Route des Chateaux" ("Route of the Chateaux"), the D2 minor road runs through the Médoc vineyards from Saint Vivien de Médoc to Eysines. Margaux, Pauillac, Saint-Julien, Saint- Estèphe… many of Bordeaux's most prestigious names, varied in structure and stretching over 80 kilometers.
BLAYE & BOURG.
Opposite, on the right bank of the estuary, are the family estates Côtes de Blaye and Côtes de Bourg. Here you can find spectacular views of the estuary, Romanesque churches, Gallo-Roman archaeological sites and charming little ports as an added bonus!
SAINT ÉMILION – POMEROL – FRONSAC
Located on the right bank of the Dordogne River, Saint-Emilion, known as the hill of 1,000 wines, is famous for its fine and elegant wines, but also for its medieval town and vineyards, a UNESCO World Heritage Site, its almond cookies and its monolithic church carved into the rock: the largest in Europe.
ENTRE-DEUX-MERS
The largest wine-producing region in Bordeaux, sometimes compared to Tuscany, produces many red, rosé and claret wines, as well as a wide range of white wines.
Bordeaux vineyards on a map: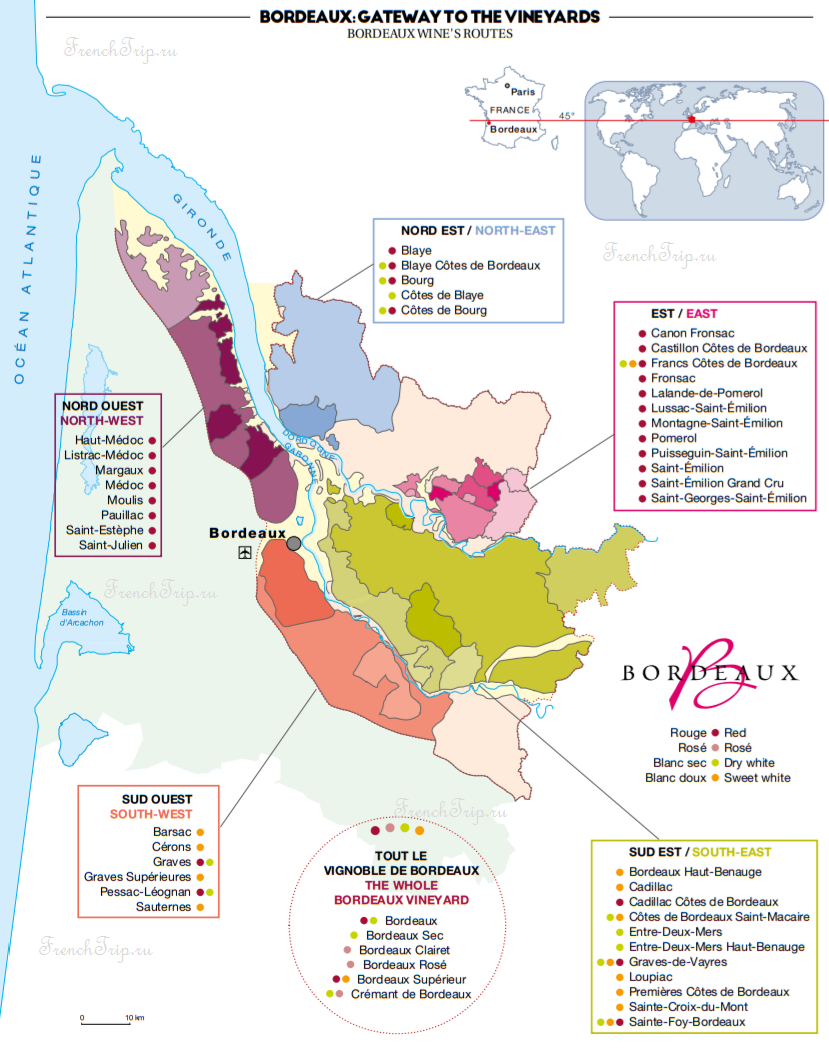 Bordeaux Vineyards Tours:
Daily guided bus tours of two wine châteaux* with tastings at major Bordeaux vineyards. Half-day guided bus tours departing from Bordeaux.
Daily from March 15 to November 15:
Monday: Blaye & Bourg.
Tuesday: Bordeaux & Entre-deux-Mers
Wednesday: Saint-Emilion
Thursday: Médoc
Friday: Graves & Sauternes
Saturday: Médoc
Sunday: Saint-Emilion *
Saturdays and Sundays from November 16 to March 14:
Saturday: Médoc.
Sunday: Saint-Emilion *
* Saint-Emilion: tour of the wine castle and a visit to the medieval village.
Tour program:
13:30, departure from the Bordeaux Tourist Office. The tour includes a visit to two wineries. 18:30: return to Bordeaux.
Tour price: 45€/40€, 38,25€ with CityPass (Bordeaux City Tourist Ticket). Included: guide, transport, visit and tasting. 53 people maximum. This tour is organized by the Bordeaux Tourist Office. Reservations can be made on the official website: www.visiter-bordeaux.com
Cruise with wine tasting
A 1.5 hour cruise on the Garonne. Accompanied by a guide, taste two wines from the region and discover the fascinating history of the Bordeaux waterfront, where the wine trade and the Garonne were so closely linked.
Wednesday through Sunday from April through November.
Saturdays from December to April.
Cost: 21 €/12 € for children / 19 € with CityPass ticket: Bordeaux River Cruises – Booking: www.visiter-bordeaux.com
Excursion to the vineyards of Saint-Emilion
A day trip to one of the world's most famous wine regions, inscribed on the UNESCO World Heritage List 20 years ago. Around the charming medieval village of Saint-Emilion, with its cobbled, narrow streets, are more than 1,000 wineries! Some of them, like Cru Classé which you can visit on a guided tour (Château Franc-Mayne), age their wines in underground caves dug out of limestone. Impressive!
Full-day guided tour from Bordeaux (French and English). Mondays from May 4 to October 12
St. Emilion Vineyards Excursion Program:
9:15: Departure from the Bordeaux Tourist Office.
10:00: tour and tasting at the secret FrancMayne Chateau.
11:30: visit followed by a visit to the winemaker, lunch at Château Haut-Sarp.
14:30: visit to the medieval village of Saint-Emilion and its underground monuments.
18:15: Arrival in Bordeaux.
Price: 128€ per person. Included: guide, transportation, guided tour, tasting and buffet lunch. Maximum capacity 25 people. This tour is organized by the Bordeaux Tourist Office: www.visiter-bordeaux.com.
About St. Emilion: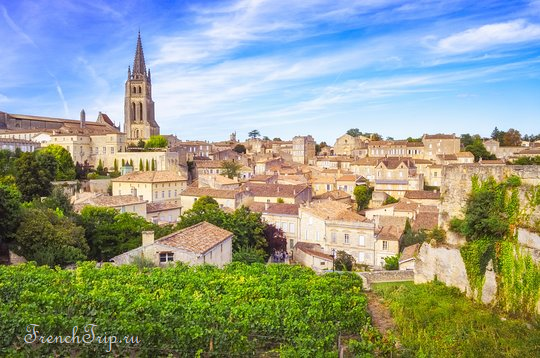 MEDOC, the outstanding Grands Crus Classes.
The year 1855 is a magical date for Bordeaux wine lovers, and a special tour has been designed especially for them. Adopted at the request of Napoleon III and unchanged since 1855, the famous Bordeaux Wine Classification of 1855 officially recognized 86 estates and divided them into 5 categories (First, Second, Third, Fourth and Fifth Cru ). They are located in Médoc, Sauternes and Barsac, and one of them (Château Haut-Brion) is in Graves. Fourteen of these great Crus , some of the most famous in Bordeaux, welcome visitors on Wednesdays from May to October on a rotating basis.
Full-day guided tour with departure from Bordeaux (French and English). Wednesdays from May 15 to October 16.