Batumi: vacation tips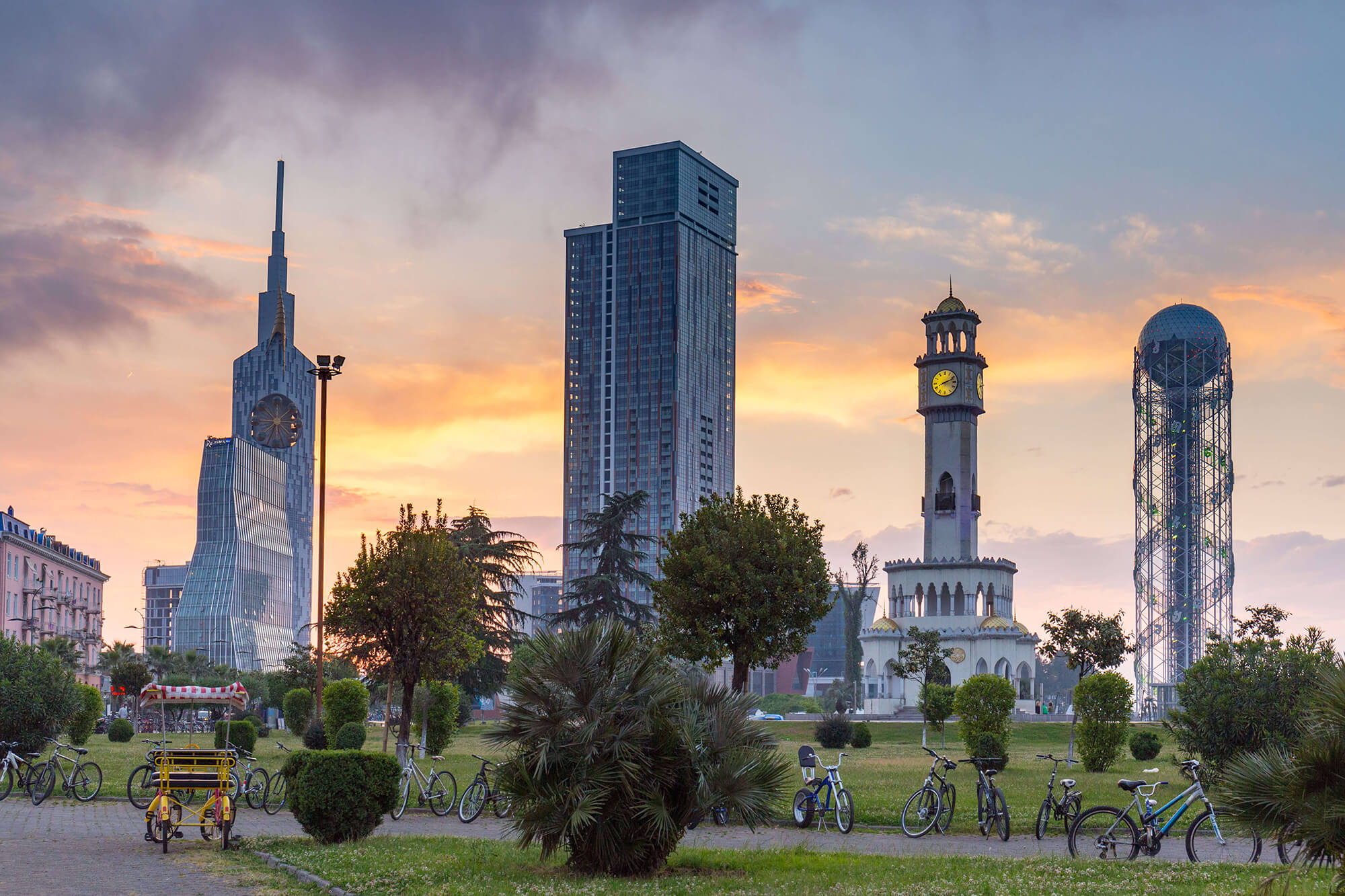 We live in the Georgian city for half a year and are ready to tell you everything we know about vacationing in Batumi. Find out why so many holidaymakers come here and what the prices are in 2022.
Content:
Impressions of the resort
Batumi conquers hearts at first sight! As soon as we arrived in the capital of Adjara, we felt incredibly clean air and were struck by the calm, friendly atmosphere. Batumi is a Georgian-style hospitable, international and tolerant city.
It is very pleasant to walk around the historical districts, the green boulevard and the promenade. Getting to know Batumi is like reading an interesting book. You turn over page after page and can't stop!
See what tourists write about Batumi in their reviews:
zayats: "Beautiful streets, boulevard, promenade, especially when it gets dark. Amazing singing fountains. So many stores, cafes and restaurants to count. Good shopping, the stores are mostly Turkish things, the prices are ridiculous. There are a lot of dogs, but they live their lives, do not touch anyone. We were with children and the children got on the dogs more often than the dogs got on us. In Batumi, street dogs sometimes look better than some of our pets in Minsk".
Vadim: "Almost every year I go to Batumi to rest. I like the fact that the prices are low here and there are a lot of entertainments. Also the weather here, in my opinion, is perfect for a beach vacation.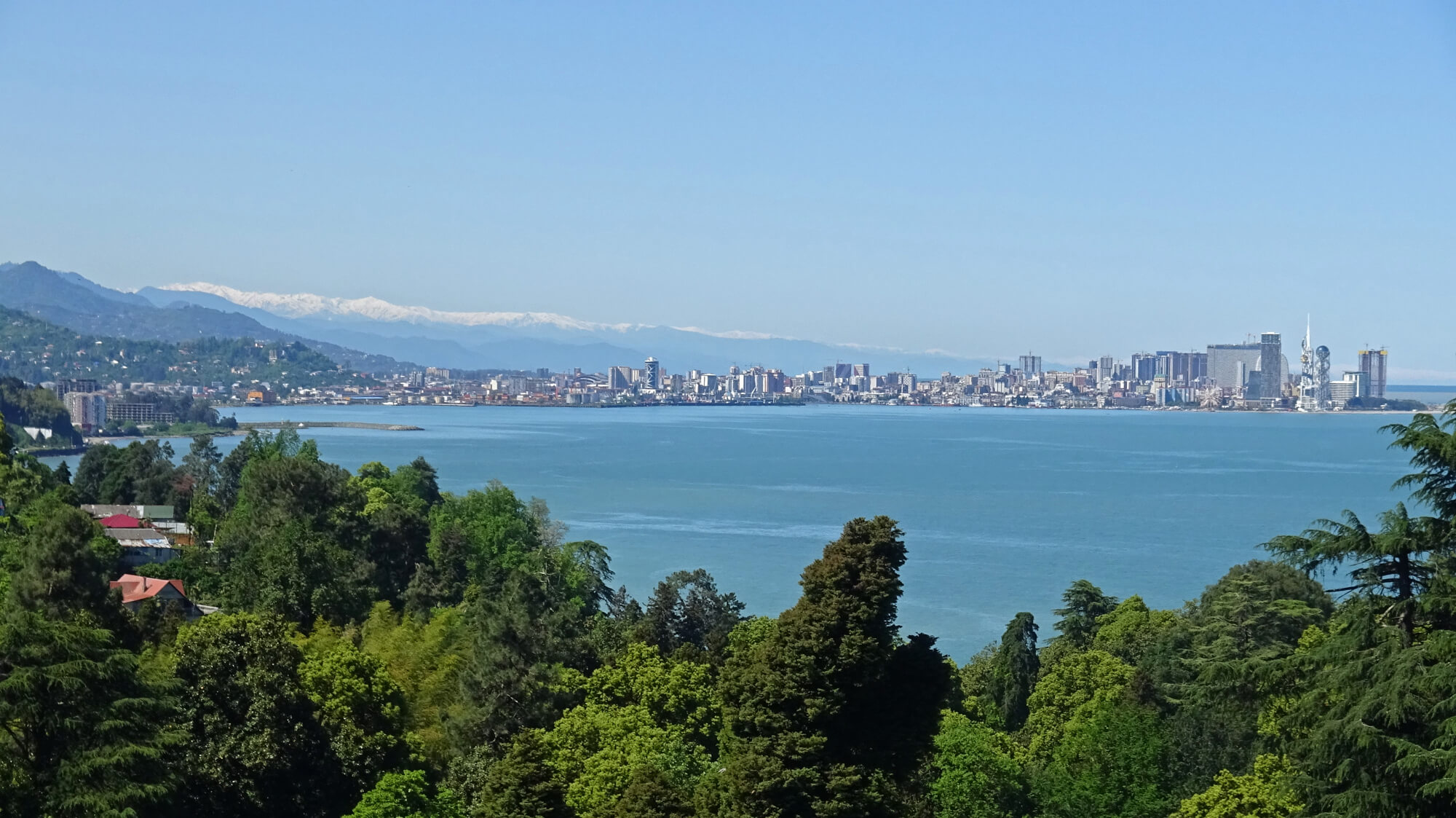 View of Batumi from the Botanical Garden. Photo by the author.
The sea and the beaches
Batumi is Georgia's largest resort and a bustling port city. Because of the port and the mouth of the Chorokhi River, the Black Sea in Batumi is inferior to small coastal villages in terms of purity. The sea water is sometimes completely clear, but after the rains it becomes muddy for a day or two.
The wide beaches of Batumi stretch for a few kilometers along the city. The shore is covered with medium and coarse pebbles, so it is more convenient to swim in aqua suits. The water entry is shallow, and the depth starts 5-8 meters from the shore.
You can easily find sun beds, umbrellas, changing rooms and showers in Batumi. There are bars and discos on the beaches. Closer to the port tourists are offered walks on boats and yachts, parasailing and sea fishing.
Jenya09: "In Batumi itself the beaches are pebbly. There are wooden paths to the shore – it's convenient for those with a stroller to get closer to the sea. If you want to have a sandy beach, you should go to Ureki or Shekvetili. There are black magnetic sands and pine trees there".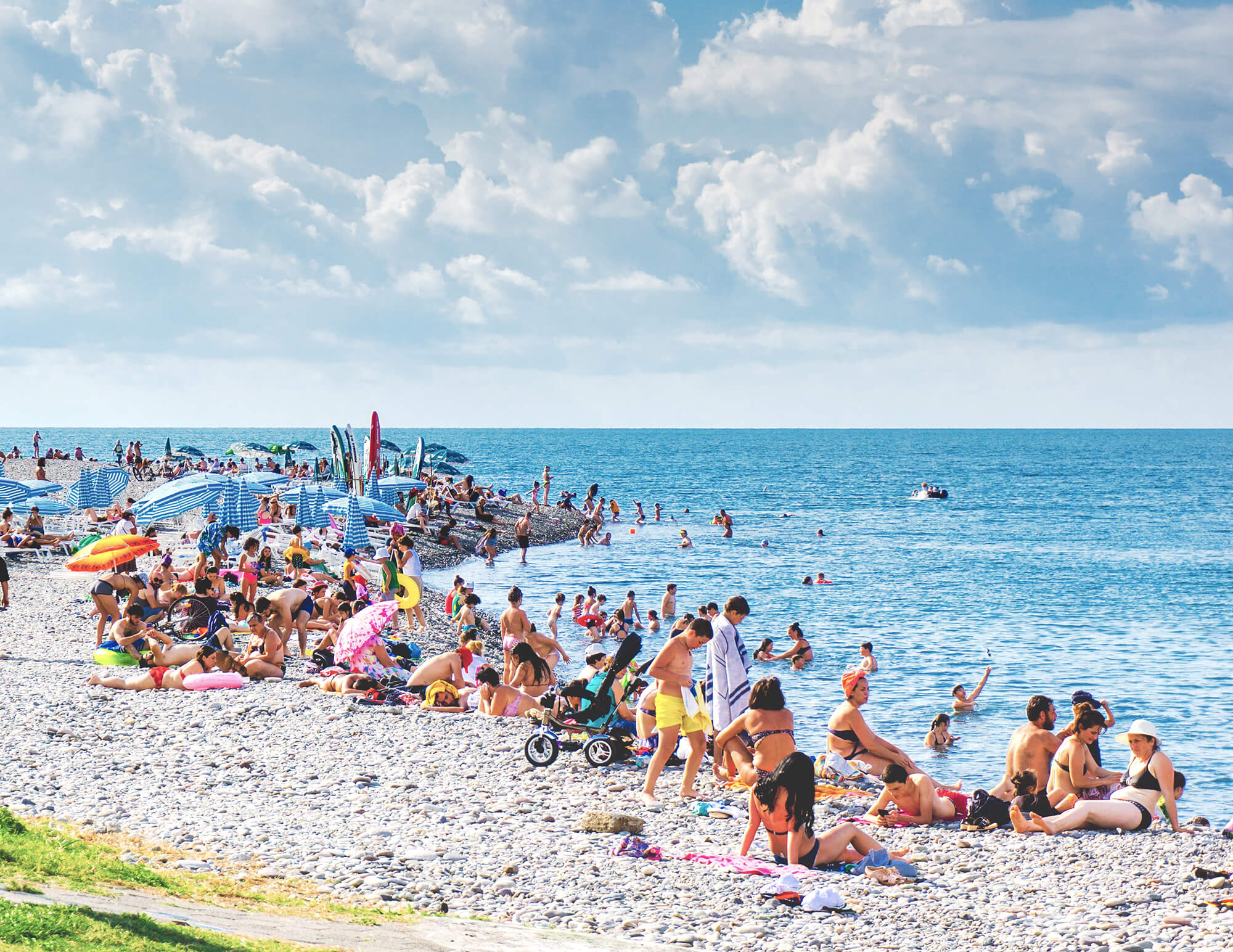 Batumi has a beautiful city beach. Photo: nika9447 / unsplash.com.
Prices for hotels and private sector in Batumi
The cost of a double standard room at the height of the holiday season in luxury hotels 4* and 5* ranges from 5 to 17 thousand rubles per night. For example, at the Radisson Blu Hotel Batumi and Hilton Batumi – 12 thousand rubles, at the Divan Suites Batumi – 14 thousand rubles. More modest 4 * hotels (Istanbul Hotel Batumi, Light House Batumi) and decent "threesome" (Antika Hotel, Premier Hotel Batumi, Sky-G) offer a similar accommodation for 4-4,5 thousand rubles per night. Search for hotels in Batumi on Hotelluk.
For tourists who prefer economical vacation in Batumi, there is a budget option – accommodation in the private sector and numerous guest houses, good prices are not too high. The atmosphere in guest houses and apartments is modest, sometimes even too much, but the Internet is everywhere. You can rent a room at George Dom guest house not far from the sea for about 1300-2500 rubles per day. Apartments FLAT MIRANDA – for 2500-4000 rubles per day. Look for guest houses, apartments and apartments on Hotelluk.ru.
Look how much hotels in Batumi cost in the summer of 2022:
| | | |
| --- | --- | --- |
| Type | Price per day for two people | Example |
| Budget Hostel | From 700 ₽ | Nana's House |
| Hotel 2* | from 2500 ₽ | Hotel Riva Batumi |
| Hotel 3* by the sea | from ₽ 1700 | Cozy Corner Hotel |
| 3* Hotel with pool | from 3000 ₽ | Mardi Plaza Hotel |
| 5* Hotel | from 5,000 ₽ | Best Western Premier |
| Apartment with sea view (double occupancy) | from 2,300 ₽ | Sea View Apartment |
| Apartment by the Sea (for four persons) | From 2,600 ₽ | IOANE HOME |
"All Inclusive in Batumi
While the Russian border is closed, tours to Georgia are not sold. But the situation may change, so we will tell you about all-inclusive vacations in Batumi. Recently, all-inclusive tours are in great demand. According to tourist reviews, Batumi all-inclusive hotels accept Rcheuli villa, Iberia 3*, Irise 3*, Legacy 4*, Corner Inn 4*, Sanapiro 4* and Leogrand Batumi 5*. Look for tours on Travelata and Level.Travel services.
Usually tours for 7 days cost from 60,000 rubles. The price includes a transfer to the hotel, accommodation in a double room, free access to swimming pool, fitness center and sauna, three meals a day and tasting of local wines.
Three meals a day, full board is offered at the Aisi Hotel 4* in Batumi, as well as in the resort villages around Batumi. In Chakvi – hotel Dreamland Oasis, in Tsikhisdziri – Diana – Castello Mare, and in Kvariati – Kvariati Grand Guest House.
Food Prices
Food in Georgia is inexpensive. The average bill in a cafe for two people is 10 lari. For a hearty dinner at a restaurant you'll pay 20-25 GEL. No matter how many times we ordered, we couldn't pay more than 22 GEL! We advise you to try famous khachapuri boat, khinkali, nourishing roast odzhakhuri and tender soup with matsoni.
The prices on the markets, in large and small stores are almost the same. While vacationing in Batumi in 2022 you can buy tap wine at 6-15 lari per 1 liter, fresh Imereti cheese – 8-10 lari per 1 kg, ripe tomatoes – 1,5-2,5 lari per 1 kg, peaches – 2-2,5 lari per 1 kg. Wine and Chacha is sold everywhere in Batumi. We recommend Kindzmarauli marani store, located near the May 6th city park, at 45 Memed Abashidze Street.
If you want to enjoy the national coloring and have a delicious Georgian meal we suggest visiting "Laguna" khachapur restaurant at 18, Gorgiladze St. and the Sachashnike restaurant at 78, Gorgiladze St.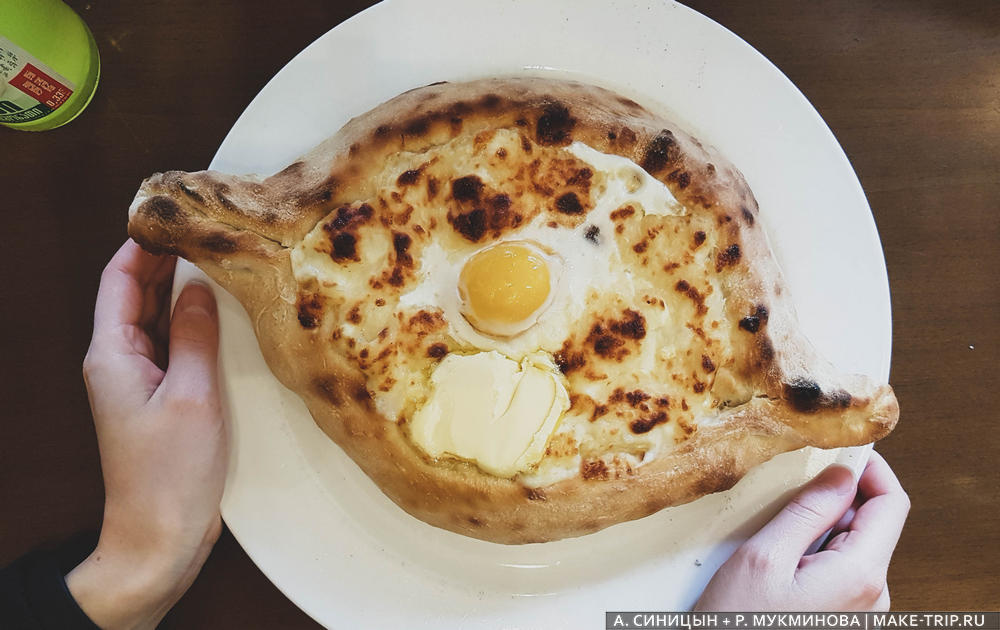 Khachapuri in Oajarian style.
Things to see and do
People come to Batumi to relax and have fun. Turks and Arabs play in casinos, and nightlife lovers spend their evenings in local clubs and bars. Parents with children enjoy having fun at the water park and feeding birds at the Batumi Boulevard Zoo.
Take a walk through the Old Town and see the dancing fountain show! The ticket to the ethnographic museum "Borjgalo" costs 20 lari, the Adjara Museum costs 3 lari, the Botanical Garden of Batumi costs 15 lari and the Dolphinarium 15-20 lari.
To see the whole city and the bay, take the Argo cable car up the 250m high green hill. The round trip costs 25 GEL. The price includes a drink at the cafe at the top station of the cable car. Another viewing platform is on the mountain near the temple of the Holy Trinity – Sameba. The trip there and back by cab will cost 20 GEL. We advise you to download "Maxim" cab app.
AlexV1974: "Batumi Archaeological Museum is a good place to get acquainted with the history of the Colchis region. I really liked the hall with gold decorations. Special thanks for the Russian in the captions to the exhibits. Sincerely recommend a visit.
Boris M: "The temple of the Holy Trinity is on the mountain. It is very beautiful to get there by the narrow winding road. Women are only allowed into the temple in scarves and men in pants. If you come in shorts, you have to wrap your legs with a women's scarf. The view from the mountain to Batumi is amazing.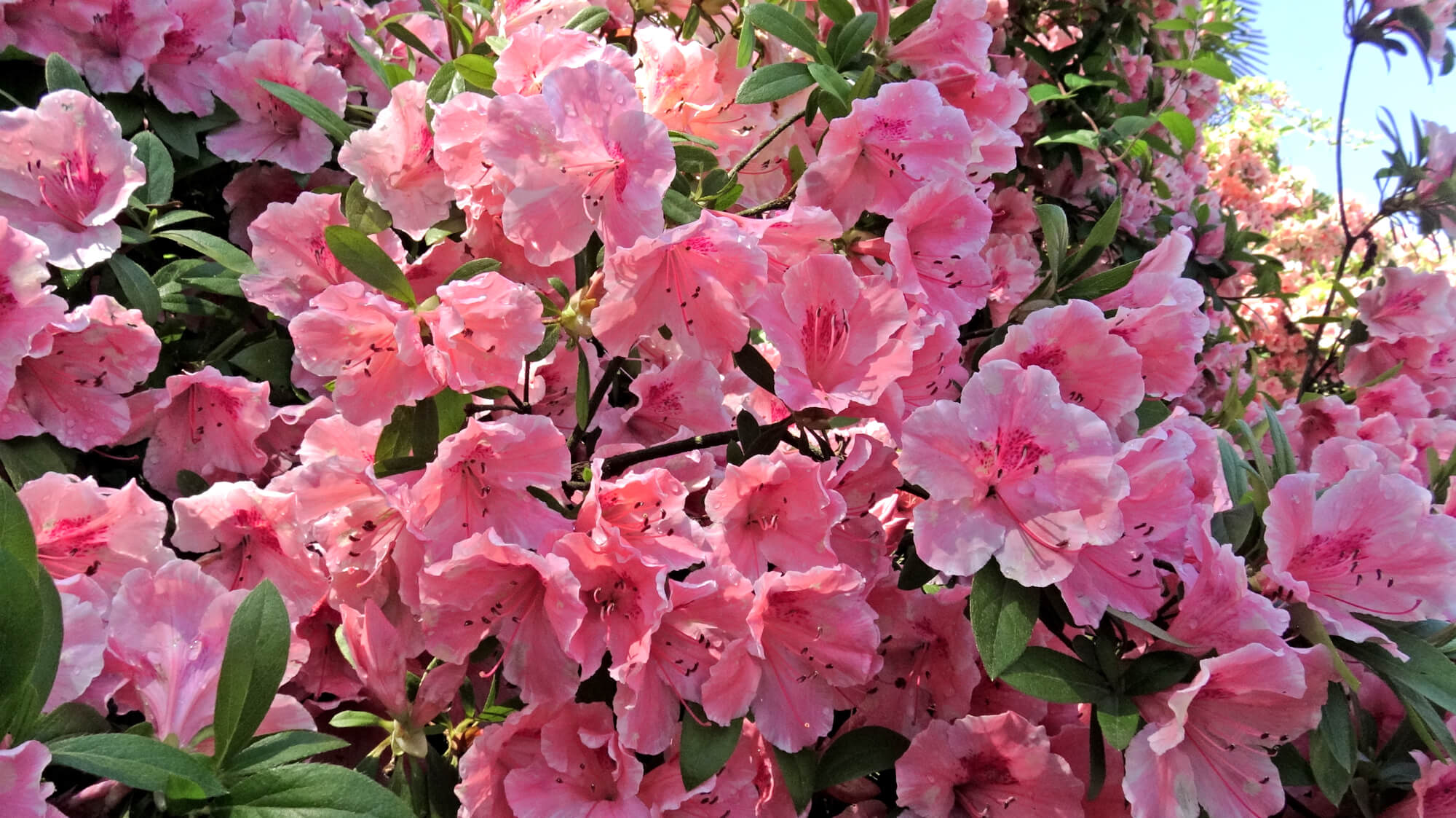 An azalea tree in Batumi Botanical Garden. Photo by author.
Excursions from Batumi
In 2022, prices for excursions in Batumi average 50-100€. Look for excursions on Tripster. According to tourist reviews, tours from Batumi are popular:
– €150 for 1-4 people. – €55 for 1-2 people. – € 38 for 1-6 people. – € 50 for 1 pax. – € 45 for 1-6 people.
For 30-50 € locals offer tourists much cheaper rides in their cars to the picturesque surroundings of Batumi.
Many interesting places near the resort you can easily reach on your own, without spending money on excursions. The Botanical Garden and the Gonio Fortress are accessible by city buses and shuttle buses.
elenaregion66: "It is very comfortable to walk around the Botanical Garden, the trees cast shade, there are benches everywhere, you can feel the humid air. Despite the paths that go up and down, you can enjoy yourself."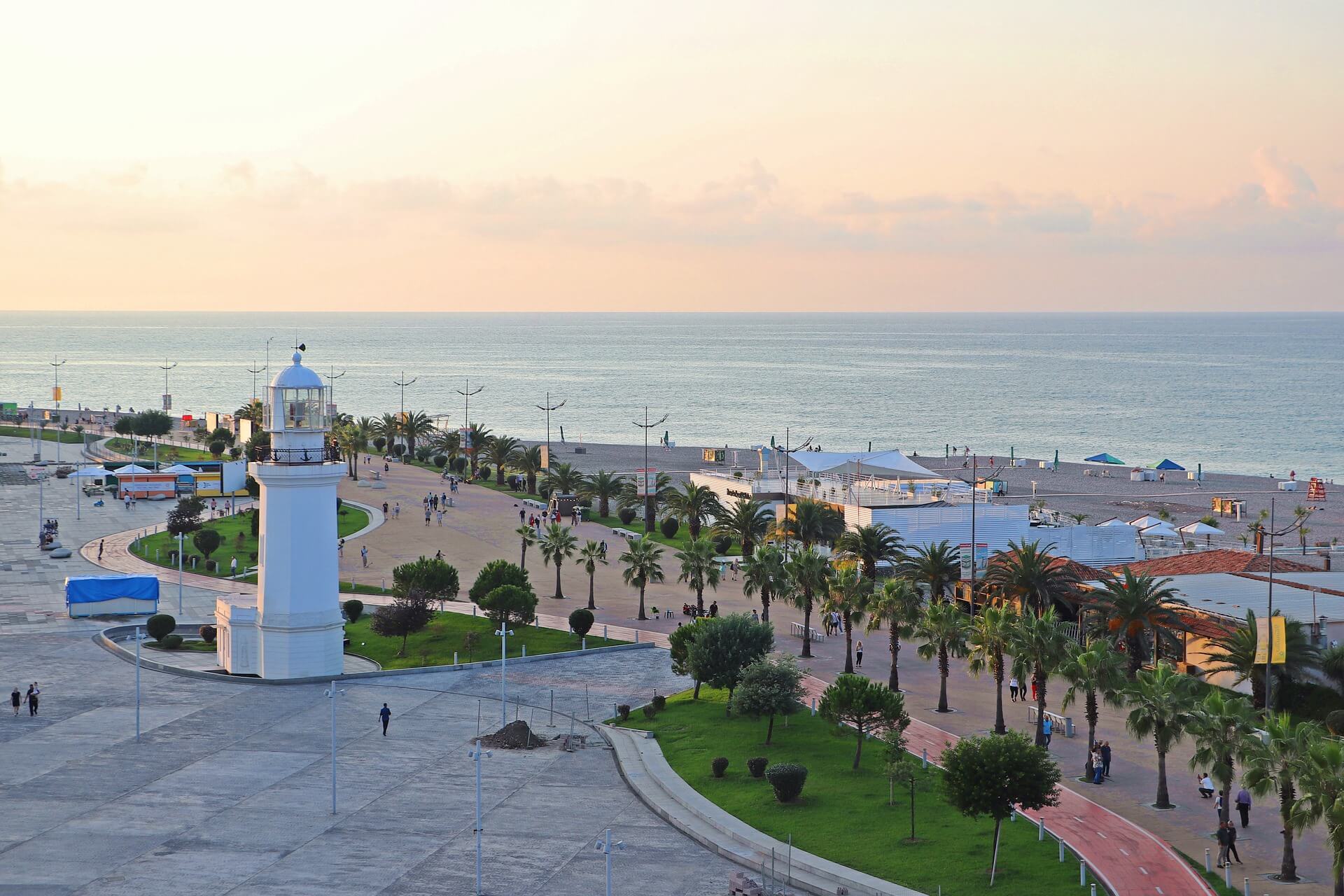 The seafront in Batumi. Photo: Svetlbel / pixabay.com.
Holidays with children
We see many parents with children on the streets of Batumi. Rest at the Georgian resort with a child is comfortable! You can choose any hotel or stay in apartments with a kitchen. In Batumi, convenient and cheap public transport, many pharmacies, stores with baby food, clothing and toys. A lot of entertainment – playgrounds around the city, water park, dolphinarium, circus, the rides on the boulevard and the park on May 6.
The disadvantages of vacationing in Batumi, too. The streets of the resort are busy – you need to cross the road carefully. The beaches are pebbly. If you want sand you should choose Ureki or Shekvetili!
Marina: Boutique-hotel Plaza was on the top level. There were wonderful pools for kids and animators with such an interesting program that parents often envied the kids. There is a small, fully safe water park. And children have fun under supervision, and parents relax.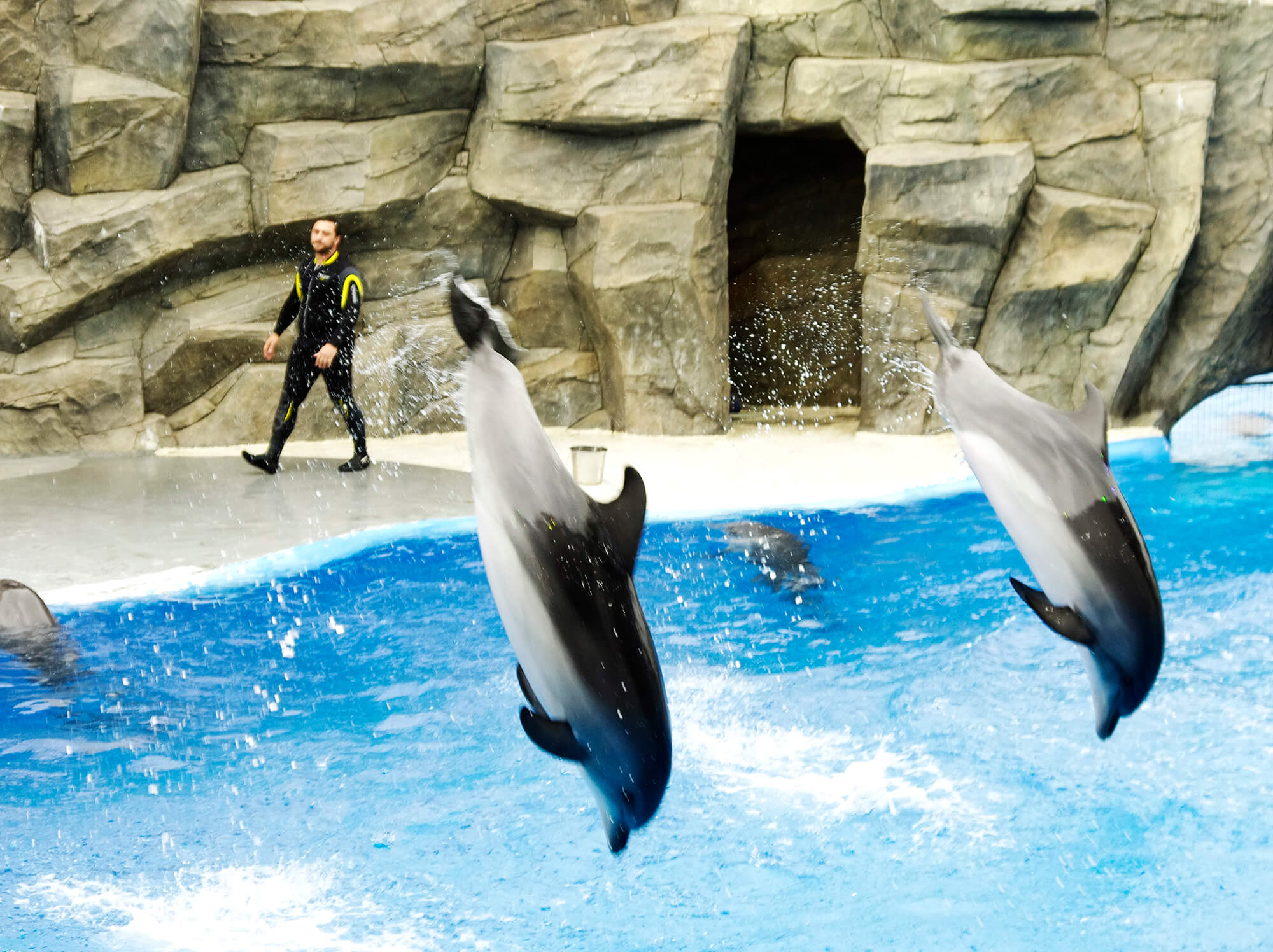 Dolphinarium in Batumi. Photo: W0zny / wikimedia.org / CC BY-SA 3.0.
When best to go
Batumi is a year-round resort. In summer, lovers of the warm sea and the southern sun come to vacation. Beach season in Georgia begins in late May – early July and lasts until the end of October. The hottest months are July and August.
Rest in Batumi in the off-season is also good. You can't swim in the sea, but thanks to the subtropical climate, the coast is relatively warm. The air temperature rarely drops below +5 ° C. There are many evergreens in Batumi. Camellias bloom in winter, so you will feel like you are in paradise.
Inna: "Our vacation was in June, but we didn't notice the heat. It was about +32°C during the day and +24°C at night. I think that for the southern region is quite tolerable. During 10 days of stay, it rained once, but after half an hour, there was no trace of it. Night walks on the beach – it's cool, quiet and the starry sky is beautiful.
Bamboo forest in Batumi Garden. Photo by the author.
Is it worth the trip
We started our acquaintance with Georgia from Batumi and we have not regretted it at all! Take your word for it, the colorful city on the Black Sea can surprise even those who have extensive travel experience. It is pleasant to rest in Batumi. Adjarians are warm and kind people who love and know how to welcome guests. Come to Batumi at any time of the year, you will love it!