Bali: things to know before you travel
There are volcanoes, rice paddies, waterfalls and miles of beaches with crisp underfoot sand. Holidays in Bali can be very comfortable: the island has many stylish cafes, spacious villas and surf schools.
The best months to vacation in Bali are May, September and October, when it's +28°C and sunny. The water is also +28°C – perfect for surfing or just lying on the waves without a single thought in your head.
We've put together a quick guide on a trip to Bali. If you want to know all the nuances, read a detailed article about traveling to this Indonesian island.
What you'll learn.
Introductions.
Country : Indonesia. Language : Balinese. In tourist areas, locals speak simplified but understandable English. Ocean : In the south of the island is the Indian Ocean. The sea from the north is called the Bali Sea of the Pacific. High season: May, September, October. Rainy season: December – March. Flight time from Moscow: 13 hours without a change. Difference from Moscow : +5 hours. Currency in Bali: Indonesian rupiah (Rp, ₨), equal to 0.0047 R .
✈️ Getting there
Russia Airlines flies directly from Moscow to Bali. Qatar Airways and Thai Airways have convenient flights with one connection. Tickets with one or two connections cost on average 60,000 P per person. In February, March, September and October, the price drops to 50,000 P .
What to see in Bali
Amed is an area in the north of the island. There is calm water and gorgeous views of the volcano Agung. The activities are snorkeling, diving and paddle boarding. You can rent a mask and flippers for 50,000 rupees (230 P ) for a couple of hours. A paddle board will cost 60,000 rupees (270 P ) per hour.
The Botanical Gardens is a large park in the center of the island. There are lakes and strawberry farms nearby. You can go to the Botanical Gardens for a day to walk through the cool, shady alleys and have a picnic in the clearing.
Sekumpul is the highest and most powerful waterfall in Bali. It is located in the north of the island. From the parking lot to the waterfall through the jungle leads a scenic road. You can walk it on your own or hire a guide from the local villagers for 100,000 rupiah (455 P ). The guides are waiting for tourists in the parking lot.
Batur is the second highest volcano on the island and can be easily climbed by a tourist with average athletic training. The two-hour ascent begins at night to meet the sunrise at the summit.
No guides are allowed on the volcano. One guide for a group of up to four people costs 600,000 rupees (2,730 P ). The guide can be found in the parking lot.
️ Districts and Beaches of Bali
Nusa Dua is located on the Bukit Peninsula in the south of Bali. There are good sandy beaches with calm water, but it's a long way to the interesting places of the island.
Kuta and Seminyak – classic Asian resort areas, where the nightlife is bustling. It is worth settling in these areas to lie on the beach during the day, and at night to walk. Also in Kuta, a lot of surfing schools and equipment rentals.
Sanur is a touristic area. It is much quieter than Kuta. Sanur has beautiful beaches, lots of Chinese restaurants, and there are diving centers. This area is a good place to live if you want to combine a beach holiday with trips around the island.
In Changu and Umalas there are still rice paddies, along which there are stylish European cafes. The beaches are the same as in Seminyak, but less crowded. From these areas it is also convenient to drive around the island. For surfers with little experience there are good conditions: gentle waves.
Ubud is located in the center of the island, among the rice terraces and jungle. The coast is far away and can take up to two hours during the day. People go here to practice yoga, meditate and contemplate nature.
Money.
Stores and cafes accept cards, but it is better to pay in cash and withdraw money from ATMs at the bank office. Skimming machines are very common in Bali.
Changing rubles for rupees on the island is not profitable. The exchange rate for such an exchange differs from the official one almost twice, so it is worth bringing dollars or a dollar card.
Lodging
Cafes for tourists The most trendy cafes in Changgu. On average, it costs 500 P to eat at a cafe . For this money, you can eat a burger with salad and fries. A grilled tuna steak with vegetables and rice costs Rp 60,000-70,000 (Rp 270-320 ). A bottle of beer at the cafe will cost Rs. 35,000 (160 P ), a glass of wine will cost Rs. 70,000 (320 P ).
Cafe for locals Everything is overcooked, often with rancid oil. A serving of rice with chicken and vegetables costs 15,000-20,000 rupees (68-91 P ).
Stores Among the stores are Pepito, Frestivo, Carrefour. A dozen eggs costs Rs. 30,000 (P140 ), a liter of milk costs Rs. 29,000 (P130 ). Baby food is better to bring your own: the local one has a lot of sugar.
Fruit Fruit is sold in markets, which are in every district. In the supermarkets, fruit is more expensive by half. Papaya costs Rs. 9,000 (41 P ) per kg, pineapples Rs. 5,000 (22 P ) apiece. Fruit can be considered expensive if it costs more than 50,000 rupees (230 P ) per kg.
Fish Market Jimbaran has a large selection of fresh fish and seafood. Shrimp cost 150,000-250,000 Rupiah (680-1140 P ) per kg, tuna 50,000 Rupiah (230 P ) per kg. There is a beach with restaurants nearby. You can bring your own fish and have it cooked. That way dinner will come out a half or two times cheaper.
️ Transportation.
Cabs Taxi drivers often don't turn on the meter and jack up prices. The minimum fare for a ride is 50,000 rupees (230 P ). Catching a cab is easy only in Kuta and Seminyak.
Motorcycle cab The Go-Jek mobile app allows you to call a scooter with a driver. A kilometer costs 2,000 rupiah (9 P ). There are many drivers in Changu, Seminyak and Kuta, but almost none in Bukit.
Bike The most convenient and cheapest way to get around the island. Booking a bike from small private companies is half the price of websites. In private companies, a small Honda Wario-ef-ai costs 45,000-60,000 rupiah (200-250 P ) per day, and a wide and comfortable H-max costs 100,000 rupiah (455 P ) per day. Booking a bike for three weeks can be more expensive than a month. The Wario usually costs Rs. 700,000 (3,120 P ) per month, the H-Max Rs. 1,400,000 (6,240 P ).
Car Renting a car with a manual costs 200,000 rupees (910 R ) per day or 2.5-3 million (11,400-13,600 R ) per month, an automatic is 1.5 or 2 times more expensive. Bali has narrow roads and heavy traffic – you have to stand in traffic. The rental cars are old. Before you pay, it's better to arrange a test drive.
Private owners usually do not insure bikes and cars. If you break something, you have to pay. For example, they will charge $150 ($9,864 P ) to repair the shock absorber fork.
What is forbidden on Nyepi Night in Bali
In March, the Balinese celebrate their New Year, Nyepi, on the new moon. It is believed that during this time evil spirits fly over Bali. The locals pretend that the island is uninhabited: they stay at home, turn off the lights and do not cook food. Tourists are also not allowed to go outside the hotel or villa.
How many temples are there in Bali?
Bali is called the island of 20,000 temples. The most famous temples are Pura Besakih, Pura Lempuyang, Pura Taman Ayun and Pura Ulun Danu Bratan. Tourists are usually asked to wear a sarong, a traditional piece of clothing that resembles a long skirt. The sarong is given for free at the entrance.
Internet.
Most hotels, cafes and some stores have free wifi. The speed is low. Even if the hotel has good wifi, it's better to buy a local SIM to call your guide or insurer.
A SIM card with 3 GB of traffic costs 55,000 rupees (250 R). There is good coverage by XL and Telkomsel: they have coverage in all areas of the island. The SIM cards are sold in stores along the road.
⚠️ Safety precautions
Bali is not safe. Locals cheat at exchange offices, rip off bags while riding a bike, steal money on beaches, and install skim machines on ATMs to steal card data. We talked about this in detail in a separate article in T-J. But if you take precautions, you can reduce the likelihood of unpleasant incidents to a minimum.
If something happens
Russian Embassy in Indonesia Address: Java Island, Jakarta, Jalan H. R. Rasuna Said, Kav. x-7, № 1-2. Phone: +62 21 522 51 95. 24-hour emergency phone number: +62 21 522 29 12/14.
Honorary Consul in Bali Address: Bali Island, Perumahan Bali Kencana Resort II, Block Merpati #10, Ungasan – 80364. Phone: +62 851 0079 1560.
We are looking for people who travel independently. If you have organized vacations in Russia, near abroad, popular resorts or more exotic places – share your experiences with us.
The Big Guide to Bali
Bali is just one of the 6,000 inhabited islands in Indonesia, but the whole world knows about it. And the island deserves it. Bali is full of natural gifts: a small piece of land 145 by 80 km in length, there are mountains and volcanoes, and dozens of waterfalls, and lakes in extinct craters, and impassable jungle, and colorful beaches, and many other places of interest. When you find yourself on a cliff 100 meters above the ocean, once again you thank yourself for the fact that you bought those cherished tickets to the other side of the world. How to get to Bali, what to do on the island and why to love it – in our detailed guide.

Bali is good all year round, even during the rainy season, which so often and much frightens travelers. In fact, it rains regularly from November to March only in the interior of the island. On the coast it is always predominantly sunny during the day, and the rain falls mostly at night. Only rarely it lingers for 3-4 days in a row. But the main trouble of the low season is not the rain, but the dirty beaches. In December on the west coast (Kuta – Seminyak – Changu – Jimbaran) the changed currents wash so much plastic and garbage that at the sight of this dump you want to cry. Therefore, for a beach holiday in the rainy season, choose the eastern coast (Sanur, Nusa Dua and others), so as not to see this disaster and not to spoil the impression of the island. The most comfortable time to visit Bali – from March to June and from September to mid-November.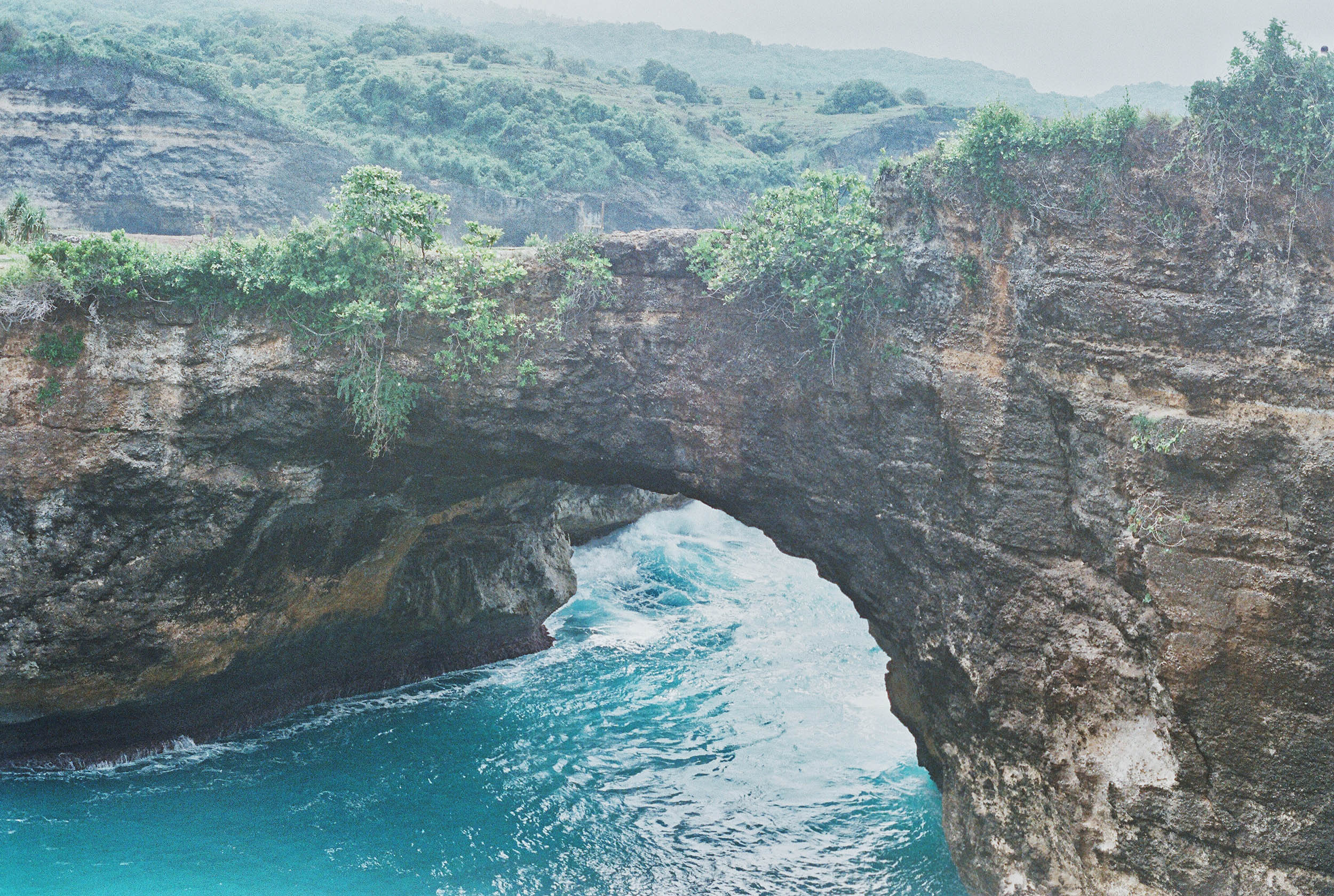 Look for the best flight options from Moscow or Kiev. All of them have connections, but there is also one direct flight from Moscow to Bali by Rossiya Airlines starting in the fall of 2018. The cost of a direct flight starts at $800 roundtrip. The average price for a round-trip flight with a connection is about $ 530-600. If you fly from Minsk – you need to add another $250 to this sum. Sometimes you can snatch up tickets for $ 300, but it's a stroke of luck.
We recommend: Qatar Airways (via Doha), Etihad Airways (via Abu Dhabi), Turkish Airlines (via Istanbul), Emirates (via Dubai), Singapore Airlines (via Singapore), China Southern (via Guangzhou, Beijing).
There are 2 options:
Go straight to the island. Then choose Denpasar (Bali) as your final destination.
Making a stopover at the nearest Asian metropolis: Kuala Lumpur, Singapore, Jakarta or Bangkok (Belarusians need a Thai visa). In this case you should choose one of these cities as a destination point for the main flight plus book an extra flight to the island with the airline of your choice. Cheap tickets can be found from:
Air Asia – low-cost carrier (luggage is extra);
Jet Star – lowcoster (luggage at extra charge);
Malindo Air – luggage and food included;
Lion Air (from Jakarta) – low-cost, luggage is extra.
The second option is often cheaper, but you need to do some research on the airlines' websites. We don't recommend to completely trust the search engines – they don't show every possible bargain.
You can stay in Singapore without a visa for up to 96 hours (4 days).
If you are flying to Bali for more than 1 month – you shouldn't fly through Jakarta. Otherwise you have to go back there to renew the visa in 2.5 weeks, or fly to Kuala Lumpur in a month.
You should allow at least 5 hours for a connection between the main and extra flights. If the first flight is late, no one will wait for you.
Where do I look for tickets?
Popular aggregators: Skyscaner, Aviasales, Momondo, Kayak, Ticketsby. It's better to check the appropriate flight on several sites.
The way from the airport
Ngurah Rai International Airport is located between Kuta and Jimbaran. Getting to the hotel or villa is most convenient by cab or by pre-booking a transfer at the hotel. Uber is not helpful here, because this service is not allowed at the airport. So download the app of local cab service Blue Bird. There you can check the real cost of the trip to your destination and order a car. Or try to negotiate the same price as shown in the app.
Public transportation in Bali is very poorly developed. There are fun green Kura-Kura buses – they offer 5 routes that cover the main areas of the island. The ticket price is $1.4, to Ubud it is $5.7. For the schedule, stops and routes, see the official website at ru.kura2bus.com . You can buy tickets at the stops. But be aware that with Balinese traffic and traffic jams this is the worst way to get around.
The most convenient way is to rent a bike. Renting costs about $4-15 per day or $40-200 per month. The exact price depends on the type of vehicle (motorcycle/scooter), condition, mileage, power, and availability of luggage. You can rent from the nearest rental place on the street or from a hotel. Before you pay, be sure to check the papers under the seat of the bike, the brakes and the lights.
Bali has left-hand traffic and heavy traffic. The rules of the road are partially obeyed. Most of the time, drivers act according to the situation or mutual agreement. If you are riding a bike for the first time, practice on an empty road first, then ride in the countryside, and only when you feel confident do you ride long distances. Traffic in Bali is no joke, accidents due to carelessness and inexperience happen very often.
On busy roads police officers regularly raid and fine tourists for driving without a helmet, unbuckled helmet, failure to observe road markings, speed limits, or lack of a local license. They do not recognize our license. For such cases always keep in your pocket $ 10-15 and tell the policeman that there is no more money, and the day after tomorrow you leave.
Most parking near the attractions and beaches are paid. The fee is in the range of $ 0.2 – 0.8. So always keep change in your pocket.
If you can't overcome your fear of the bike, there is an alternative – bike-taxi . Download the GoJek or Grab app and travel around the island with a personal driver. The cost of a bike-taxi is cheaper than a car, so using this travel option is beneficial, especially if you're flying without company. For longer distances, the driver may ask for a higher price than in the app. Don't be surprised, it's common practice here. Also remember that they will take you to the point of interest, but not always take you back. The anti online cab mafia is active here, chasing away gojackers near the main temples and from the beach parking lots. In such cases, simply move 500 meters away from the "red" zone.
It is also possible to move around the island by car, but be aware that in traffic there is a risk of losing many hours. This option is only convenient for long distances or during the rains. The average cost of renting a simple car: $ 22-30 per day or $ 150-250 per month. Rent at any car rental office or here's a proven company Bali Mutia Rental .
An alternative option to rent a car is a cab. We recommend you to use local services: BlueBird, Grab, GoJek, because Uber is prohibited in many areas and drivers often make jokes about the price of the trip.
Water transport between the islands
There are excellent boat connections between Bali and the nearby islands. The most popular routes are Nusa Penida, Nusa Lembongan and Gili islands. You can buy boat tickets and travel to the islands from the port at Sanur Harbour or Padang Bai Harbour. The average cost of a round-trip Bali (Sanur) – Nusa Penida ticket is IDR 300 k/person. (about $ 22); Bali (Padang Bai) – Gili Islands + roundtrip transfers from Changu (check price from other places) – IDR 450k/person. (about $ 32).
In Sanur, buy tickets at the port. Along the coast you'll find several offices of carriers. Who you can get cheaper, go with. You can park your bike in a public parking lot, but it's better to leave it at your hotel/villa and take a cab to the port. It is safer that way.
We recommend booking a trip to the Gili Islands in advance with a package that includes a shuttle to/from the port from where you live. Trust me, it's more convenient because the drive to the port in Padangbai is very tiring. Book your trip at a great price with MyBali Trips . You can do it even today for tomorrow.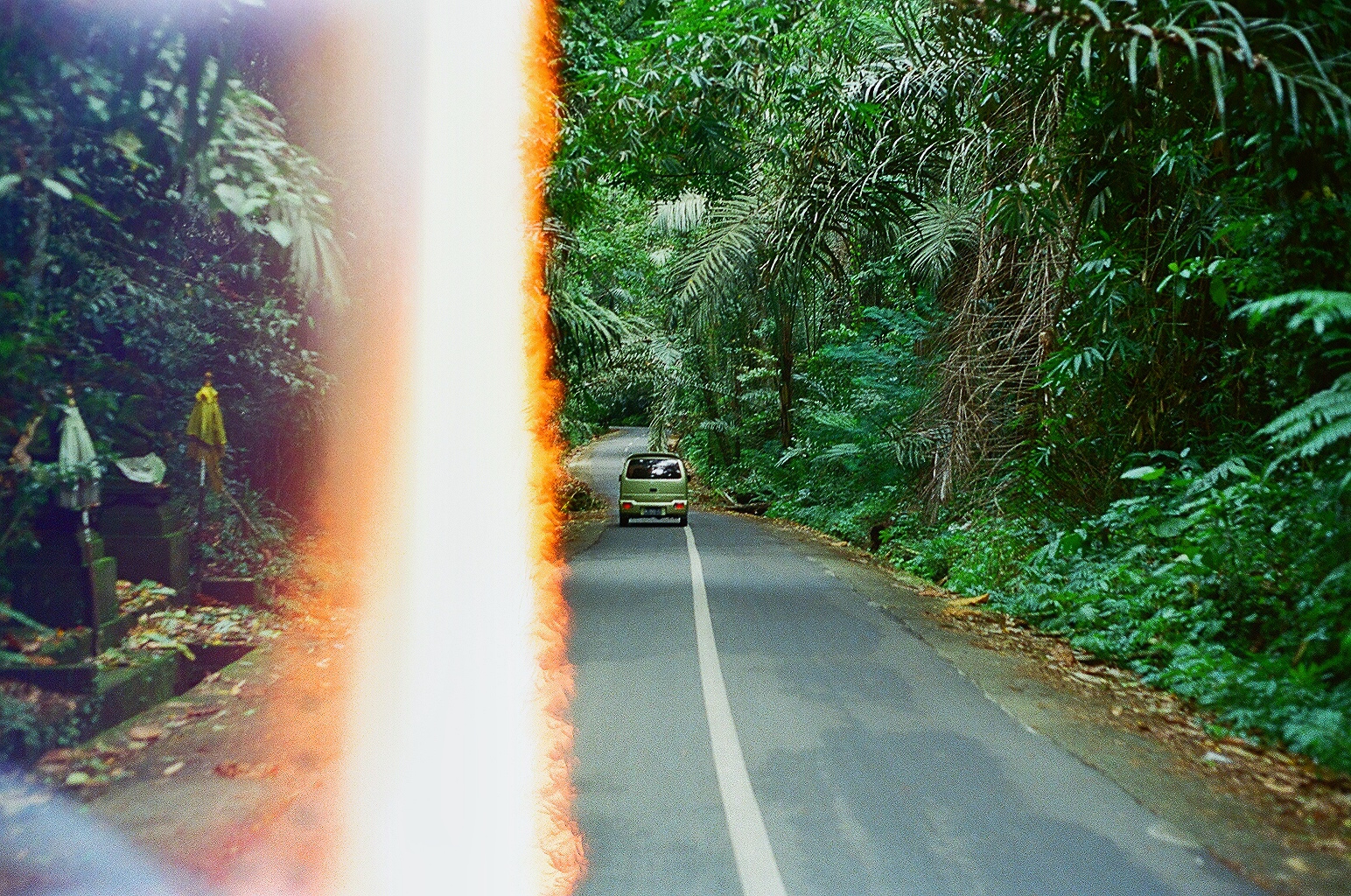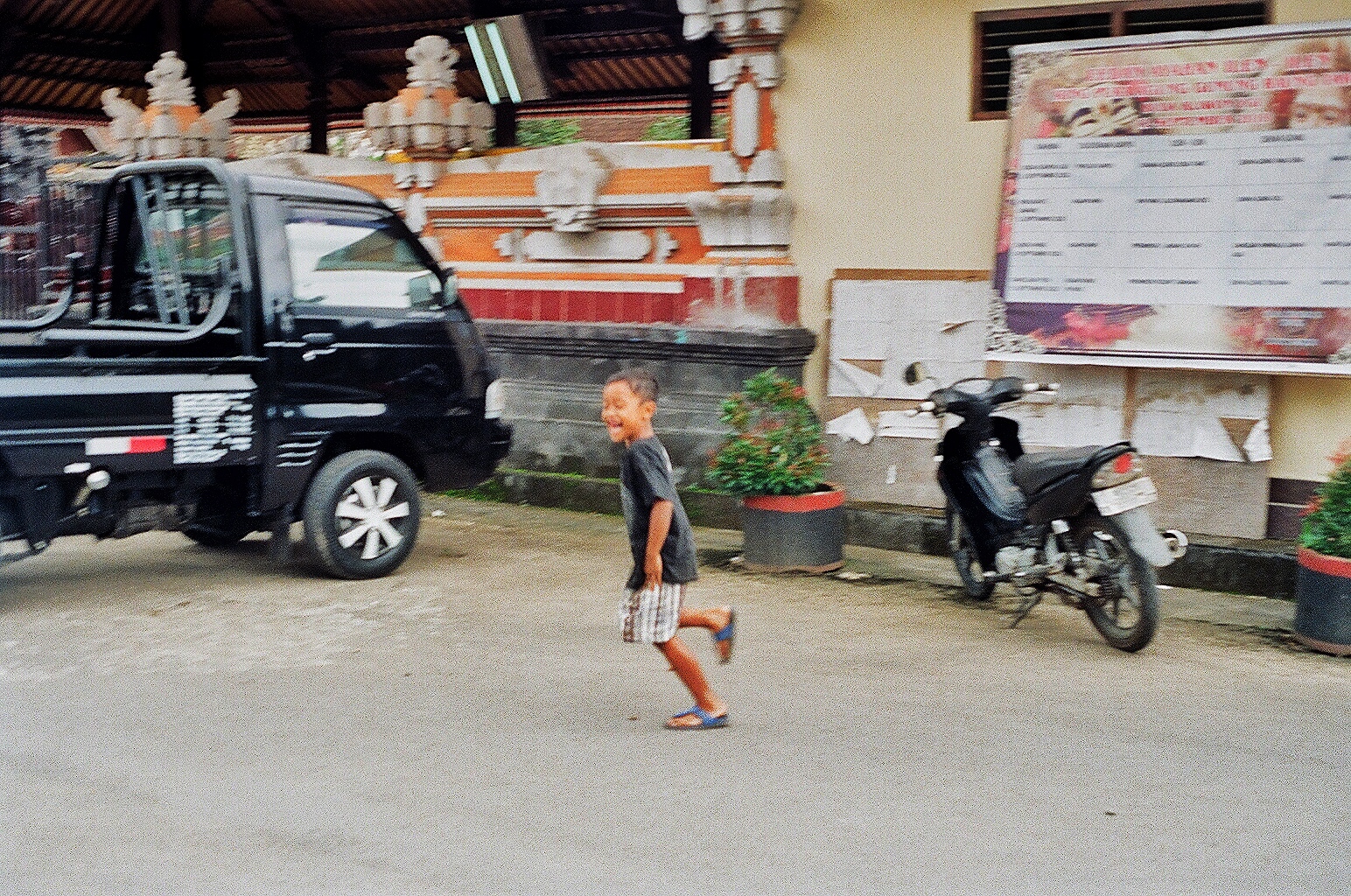 Before looking for accommodation, decide which part of the island suits you best. To do this, determine the duration and purpose of your trip. Conventionally we separate the three main tourist areas and three less popular among tourists areas of Bali.
Coast Kuta – Seminyak – Changu. Stay here if you want to learn how to surf and be in the epicenter of island hangouts. The villages are different from each other. Kuta is partying in clubs until morning to pop and techno or evenings in beer bars, dense hotel development, lots of stores with souvenirs, malls, eternal traffic on the roads and a regularly dirty beach. Honestly, we think it is a crime to fly to Bali and stay in Kuta. Seminyak is elite Kuta. Everything here is also densely built up, but mostly expensive hotels and luxury villas, and on the streets are boutiques with local brands. Changu is a favorite village of surfers and conceptual youth. There is a high concentration of trendy cafes and restaurants, and you can still find rice paddies along the roads. You're here if you want to get up on your board and be in the epicenter of the island's creative movement.
Bukit Peninsula (Nusa Dua, Jimbaran, Uluwatu). Choose this part of the island if the purpose of the trip is to lie on the beautiful beaches, swim in the ocean and enjoy a quiet measured rest. The famous surf spots are also concentrated here, but for the experienced. Nusa-Dua – an area with luxurious hotels, quiet green area, which in some places is like a huge park and clean white beaches. Uluwatu – the area, which is located on the cliffs under 100 meters high. The hotels and villas have stunning views of the ocean, but you have to jump up and down the steps to the beaches. Jimbaran and the surrounding area is if you want to be close to the beaches of Nusa Dua and Uluwatu, but no money for an expensive hotel. Of entertainment there are popular fish restaurants along the beach of the same name and a fish market where you can buy fresh shrimp, tuna or lobster.
Ubud and the surrounding area. Located in the interior of the island and is surrounded by hilly jungle. It is tranquil and lush with tropical greenery. From here it's easy to explore the island – there are many waterfalls, rice terraces and temples. You'll also find a real yoga and spa paradise here. Go to Ubud for tranquility, the search for harmony and gastronomic ecstasy.
Sanur is a large and quiet area with a swimmable ocean. Families with children and older tourists mainly vacation here. The architecture of Sanur is mostly traditional, because it is one of the oldest tourist areas. The sunrises are spectacular and there is a cycle path that runs for 4km along the beach!
Amed is one of the quietest and least crowded tourist areas in Bali. Here you will meet the most beautiful sunrise, see Volcano Agung in all its grandeur, ride a bike along the rice fields, be inspired by the scenery and the underwater world.
Lovina is a small stretch along the coast about 10 km long. There is black sand, no waves, and the main attractions are diving, snorkeling and dolphin watching. The latter, by the way, the most hyped entertainment, so the boats with tourists in the morning there are a lot. If you've been dreaming of such an excursion for a long time, stop here for a day.
In Bali it is not necessary to be based in one place, it is better to live in different parts of the island. You can get to know the island in one trip and experience its different vibes. The minimum amount of time you have to stay in Bali is two weeks. A shorter trip will be a bit of a blur and you will not even know it happened. You will be tired and tired of flights, jet lag and acclimatization.
Types of accommodations and prices
Bali has many different housing options: hotels, villas, hostels, surf camps, hostels, and traditional Balinese houses. While hotels, villas, and hostels are clear, the gestas, campgrounds, and houses are explained in more detail. A hostel – a small private hotel with an average of 10-15 rooms with a common kitchen, area and pool. Each room has its own exit to the street and a bathroom. Gest can also be described as something in between a hotel and a villa. It is moderately quiet and at the same time not boring, and in the kitchen at the preparation of breakfast you can make nice acquaintances with people from all over the world. The average cost of a hostel is $20 a night or $400 a month. Comfortable ghettos in Changu with a convenient location:
Butterfly Bali Homestay (Jalan Pantai Berawa, Gang Pura Beten Kepuh No 10) is a three-story new gesta with a rooftop terrace and small pool. Located 7 minutes by bike from the beach. A bonus – nearby local market with fruits and vegetables. The cost – from $ 25 per day.
Sirkus Guesthouse (Jalan Pantai Berawa, Gang Dona No 25) – A small guesthouse with spacious rooms and an outdoor shower. The nearest beach is 5 minutes by bike. Located on one of the main streets of Changu, where there are many cafes and stores. Rates start at $18 per day.
PB Canggu (Jalan Subak Canggu) – This guest house has a cool area overlooking a rice paddy field. Conveniently located on the famous road called ShortCut, which connects the main streets of Changu. But it gets noisy three nights a week until twelve o'clock because of the popular Pretty Poison bar nearby.
Surf camps are gest houses or villas that belong to surf schools. Mostly those who book surfing lessons along with accommodation and entertainment program live there. The camps are always fun and have a lot of young people. Stay here if the goal is to get up on your board and have an active time on the island with great company. There are two popular surf camps in Changu.
Take Off (9C Jalan Nelayan) is a large modern villa that is decorated in loft style. Located in the heart of Changu, a 10-minute walk from the beach. Staff and surf instructors speak Russian. The cost of living – from $ 70 per night for a room for 2.
Wave House is a complex of several villas with rooms. On the territory of two large swimming pools. Located just 2 minutes from the beach, close to the main streets of Changu. The camp has a Russian-speaking staff and instructors. The cost of living – from $ 49 per person per night. The price already includes daily surfing lessons and other goodies.
Traditional Balinese houses are rented mainly by those who stay on the island for months and years, because they rent only for long-term rental. The cost of renting a standard house with a few rooms can vary from $ 2000 to $ 8000 a year. The price depends on the location and your luck to find a good offer, more often through acquaintances on the island.
For short tourist vacations, look for accommodation on booking.com, airbnb.com, or agoda.com. If you want to save money, take a risk. Book accommodation on the island only for the first week or a few days, and then come and negotiate the price on the spot. It'll come out cheaper that way, but the rooms may be busy. Luckily, there are so many options that having a few spare addresses with hotels or hostels is sure to find something suitable. In addition, many Balinese rent accommodations without advertising on the Internet. They mark available rooms with Room for Rent signs along the road. So just drive around the village looking in the designated courtyards and you're sure to find something authentic.
Also, good options for accommodation (including roommates) can be found in groups on Facebook or in the Telegram chat room (links at the end of the article). There you can also find a roommate if you're flying alone and want to save money.