Review: Park Hotel Lazurny bereg (Anapa, Russia) – A hotel we would love to go back to. Our vacation from 31.05.2019 to 09.06.2019.
Poorly dried things in the basement, and on the floor sometimes there was moisture. Magnetic cards are not very convenient-one we lost in the sand.
Well here I finally decided to write a review about our holiday in the park-hotel "Azure Coast", a holiday which left a lot of pleasant memories and positive experiences. And I was helped by the rain pouring through the window, and the sadness of the fact that this year we do not know whether we will rest here again or not.
We arrived at the hotel early in the morning. The site stated that check-in at 14:00, and we had a wagonload of time until that hour. So we asked the receptionist (who in spite of such an early morning hour, was friendly and neat, and met us, as should be behind the counter at reception), whether you can call at the room earlier. She said yes, but that we had to pay extra for an early check-in. The amount was not very much, but I was a bit upset, because I figured if the room is free, why not check in for free. We could check in without an extra charge starting at 10:00am, as the receptionist explained to us. We thought we would take a walk through the hotel, get some fresh air, and then decide whether to check in early or wait until 10 am. And, to be honest, not really wanted to pay extra for something that we already could get for free.
We immediately noticed the large well maintained green area of the hotel.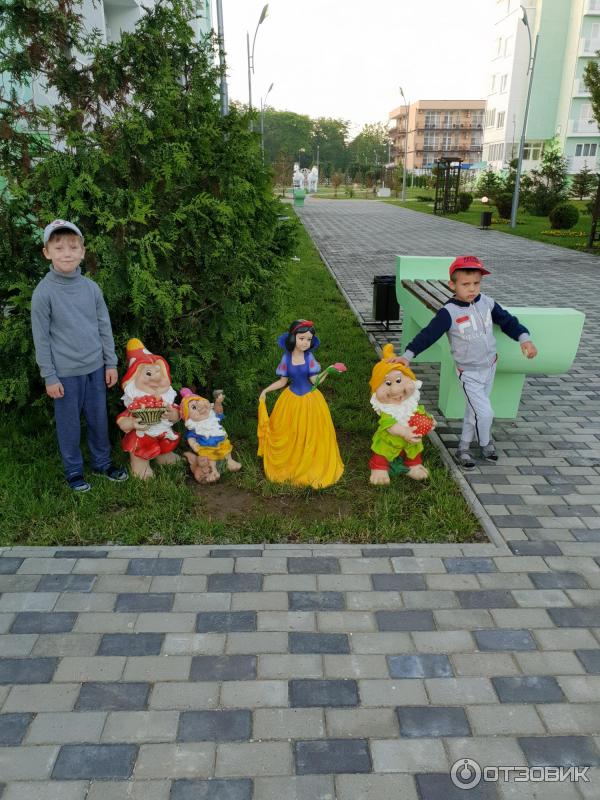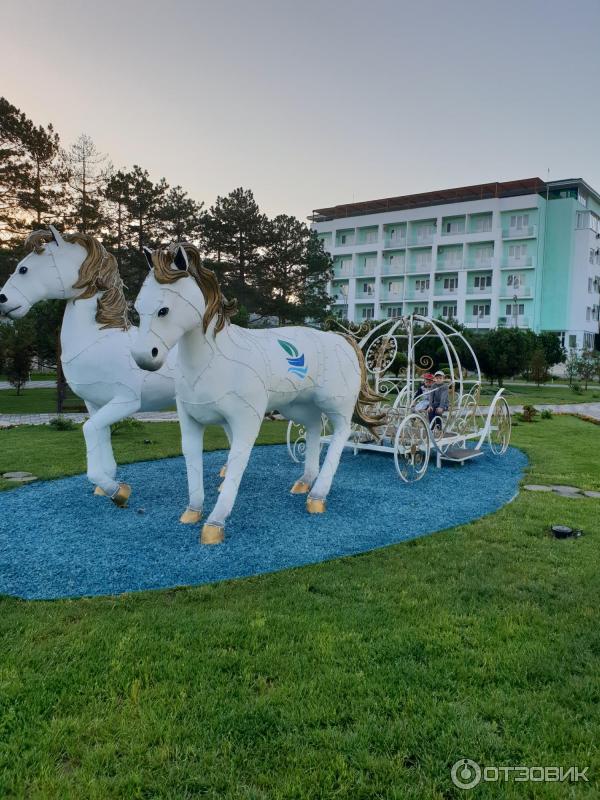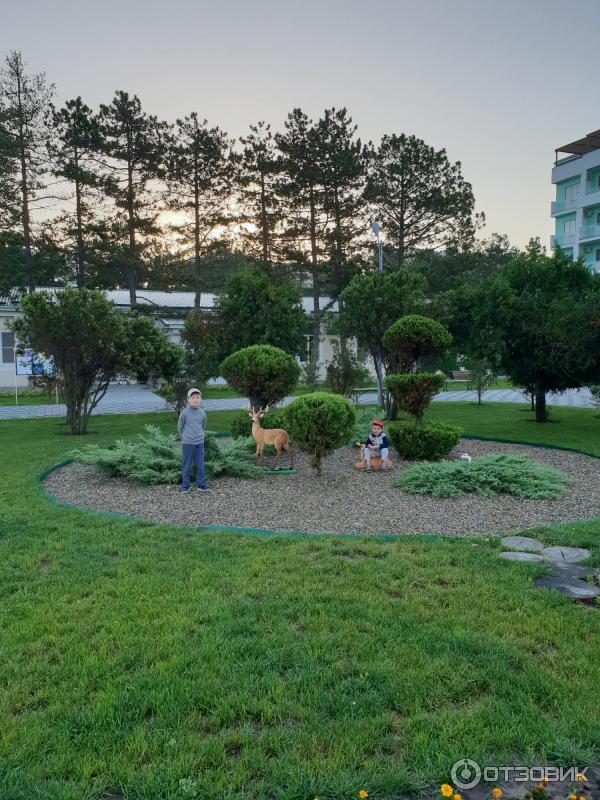 What we saw was pleasing to the eye, and our ears enjoyed the birds singing and chirping around.
Soon we decided to walk to the beach. A girl who was watering the lawns explained how to do it, and, bypassing the pool and tennis court (yes, there was a great tennis court!) we came to the fence separating the beach from the hotel. There was a security guard at the gate, who let guests onto the beach only with magnetic cards of hotel guests, exactly the same way they were let back in. That is the strangers could not come in, not go out, and it could not but please us. Note: there is a wooden path leading to the beach, which is very convenient if an adult carries a stroller with a baby, for example.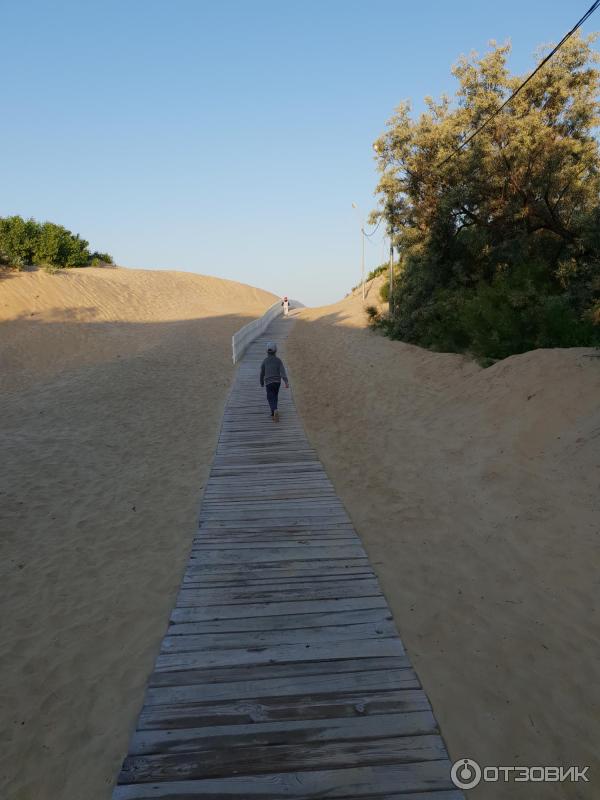 The beach spread out before us a wide sandy strip.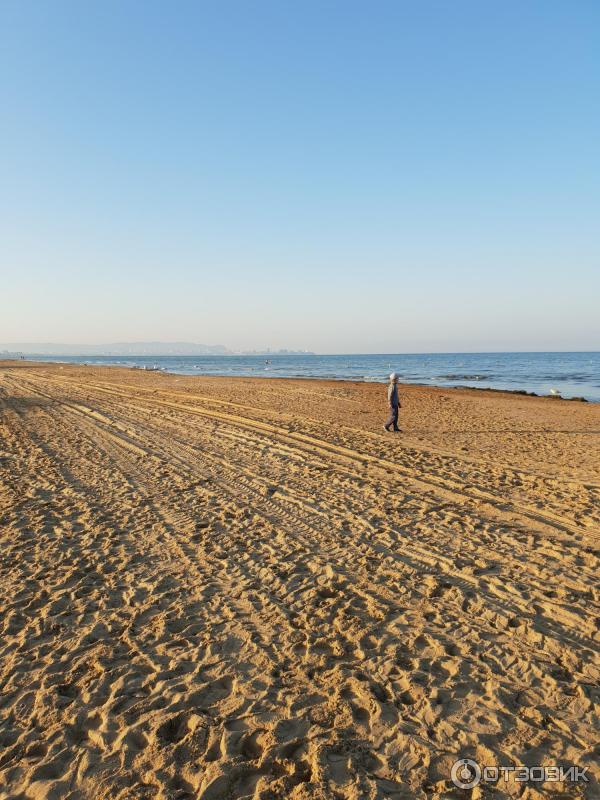 Three days by train. And here it is, the sea!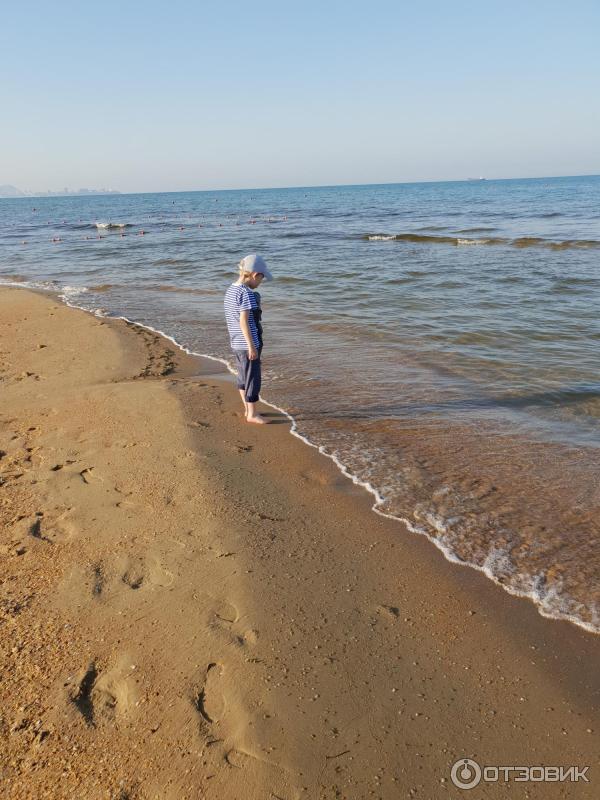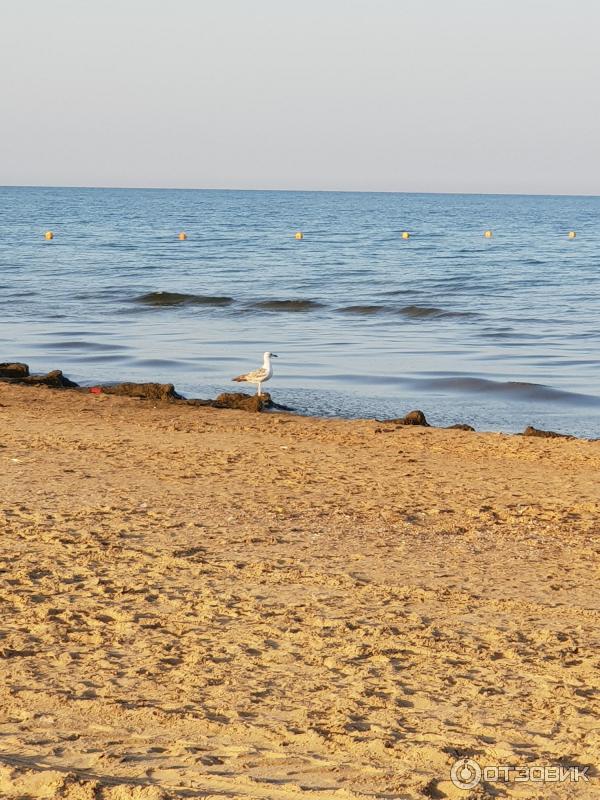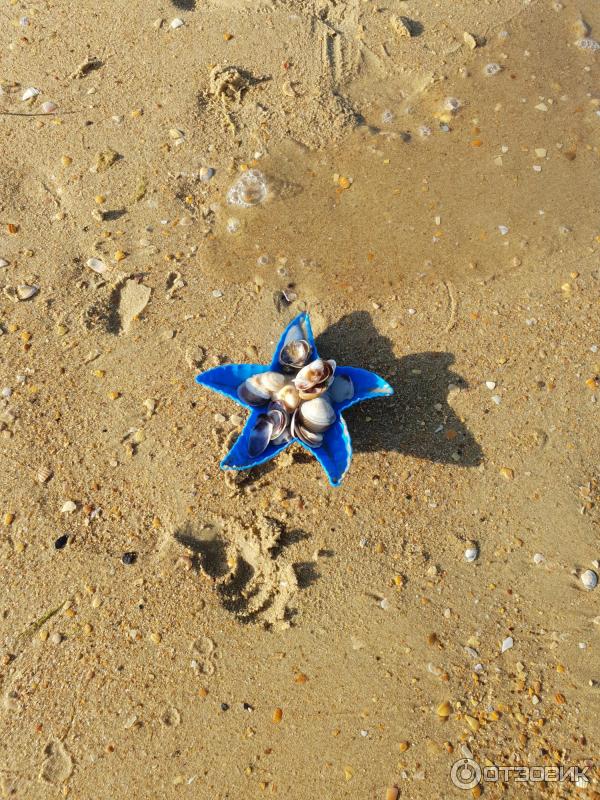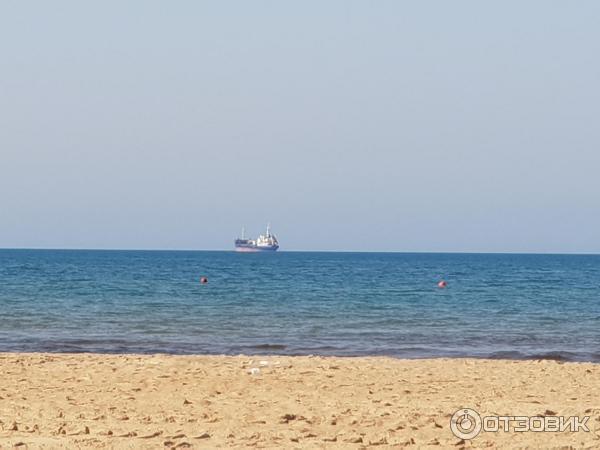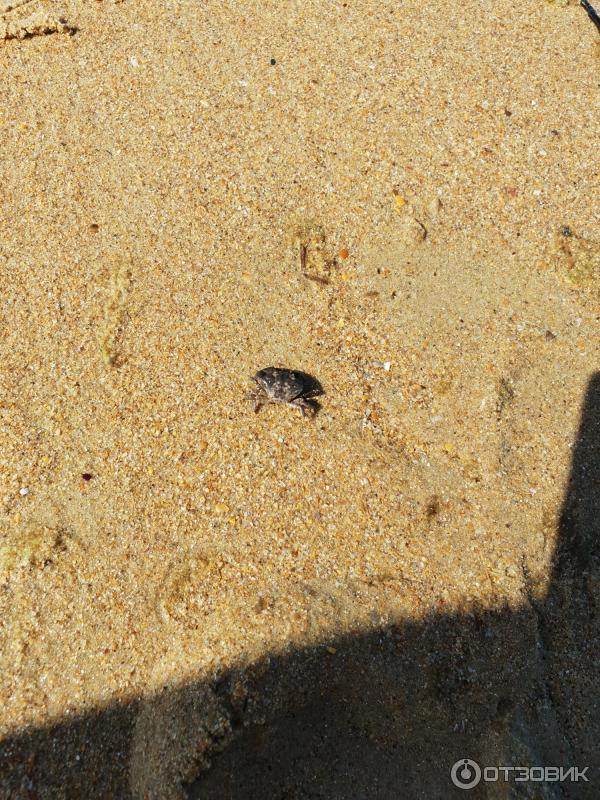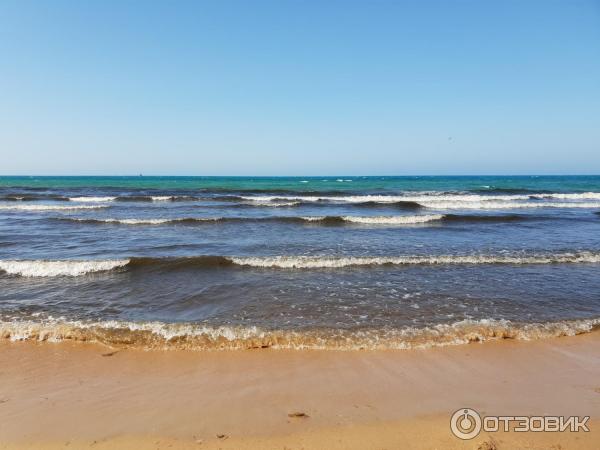 That's all we saw in just one morning!)
I want to add, that on a beach there are sun beds with a canopy and a small playground where children can climb and run, if there will be such desire. And you can not take a bunch of toys for the sand (as we did, for example), because the beach hotel they are.
We soaked our feet in the sea, which, despite the 31st of May, was nice and gentle. Children, having rolled up the pants to the knee, gladly began to walk in the water, breathing the sea breeze and looking for something interesting underfoot. The time flew by without a trace. We went to our room. And there was already a small line formed, other guests of the hotel did not keep us waiting.
After we checked in, we were given magnetic cards in the amount of 1 for each guest, and then the administrator called the luggage porter to escort us to our room and help with our bags, of which we had a lot for some reason. He gently loaded our luggage onto a cart and led us to our room telling us where to go. We booked a room in the basement, economy version. The basement was very clean, the room was also comfortable and modern, it had everything we needed. There was a pair of disposable slippers, shampoo and soap in two packages. Also the room had an electric kettle, cups and a small refrigerator.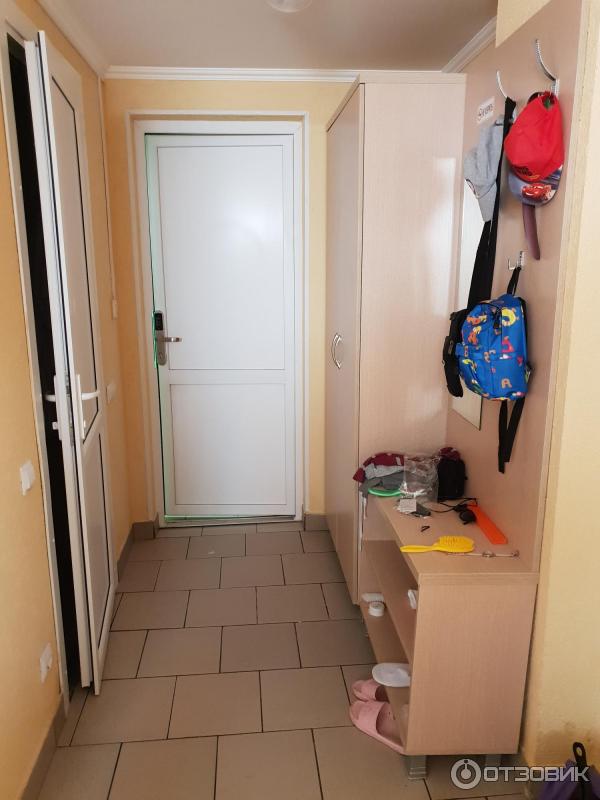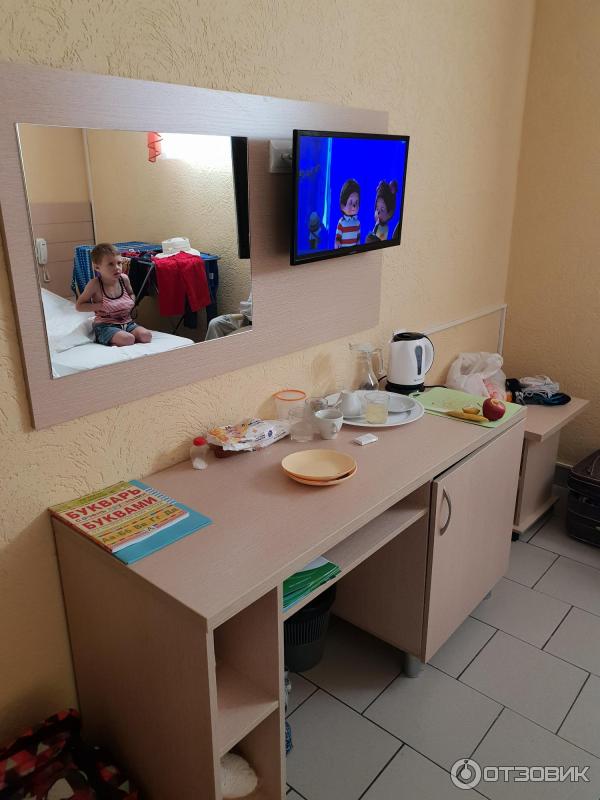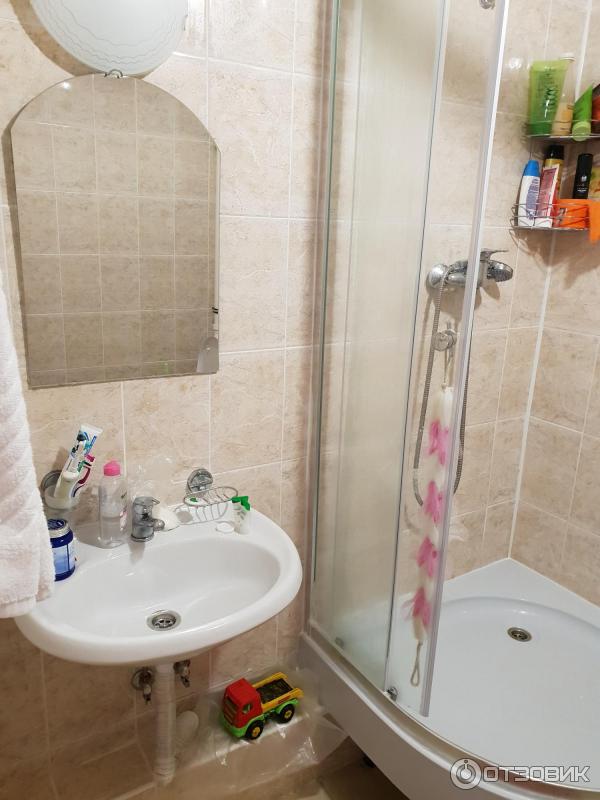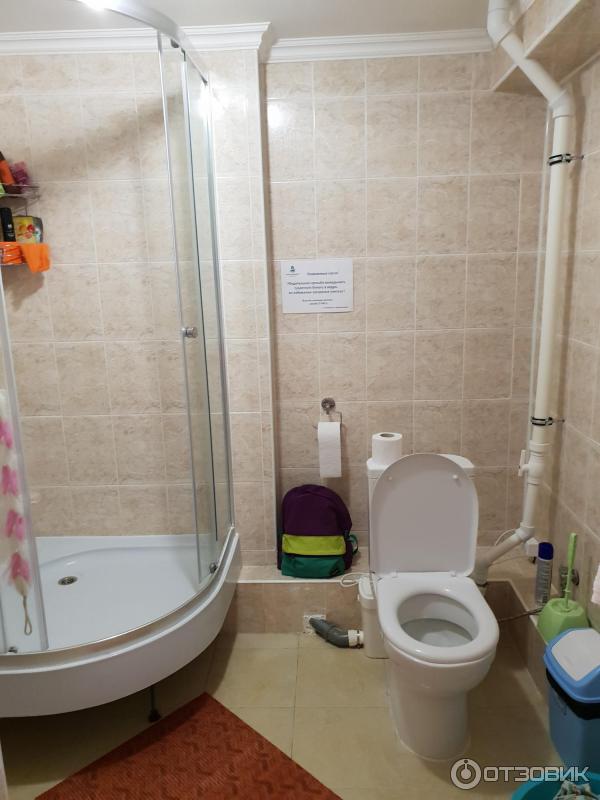 The minuses of the basement for us were that things dry out badly on the dryer, but we solved this problem: began to take the dryer outdoors and put it under the balcony on the first floor. Looking at us, the other guests on the ground floor began to do the same thing. And also on the floor periodically formed a moisture, but the maids advised us to turn on the air conditioner to circulate air in the room when we go somewhere, for example. True, we learned about it late, so we did not have time to try this method of combating humidity.
FOOD. Food at the hotel is three meals a day buffet system with an intermediate meal between breakfast and lunch, lunch and dinner, but, frankly, for the intermediate meal we did not go once, because we only had time to digest everything for lunch, and after lunch for dinner. They said they served pizza, cookies, and drinks there.
Our food was very good, everything was fresh and there was plenty of everything. I liked breakfasts with a variety of dairy dishes, fruit platter, there was always a curd casserole, which I like very much, pancakes to which you could take a variety of sprinkles: condensed milk, jam, honey. There were vending machines that made very tasty coffee. Children could enjoy cereal with warm milk, yogurt, cocoa. By the way, the hotel restaurant has microwaves and blenders, in case you need to heat something up for the baby or grind it. And there are high chairs for the kids.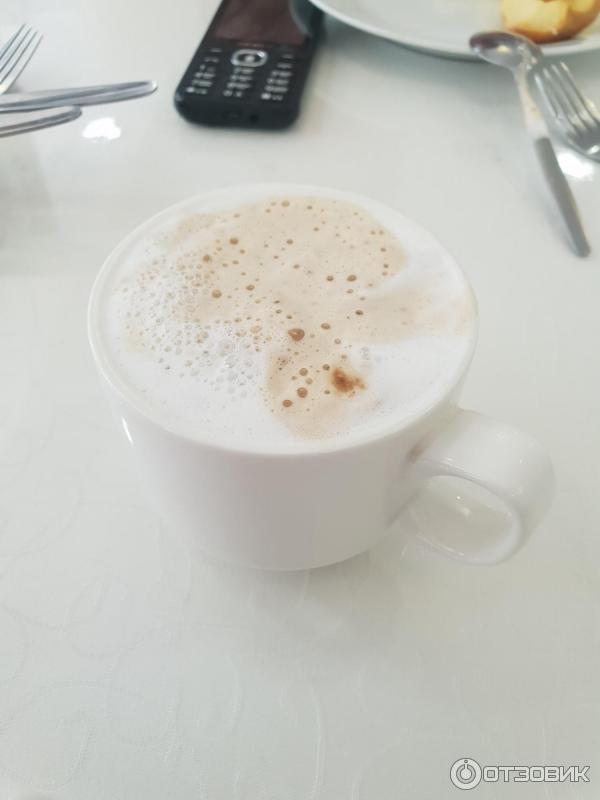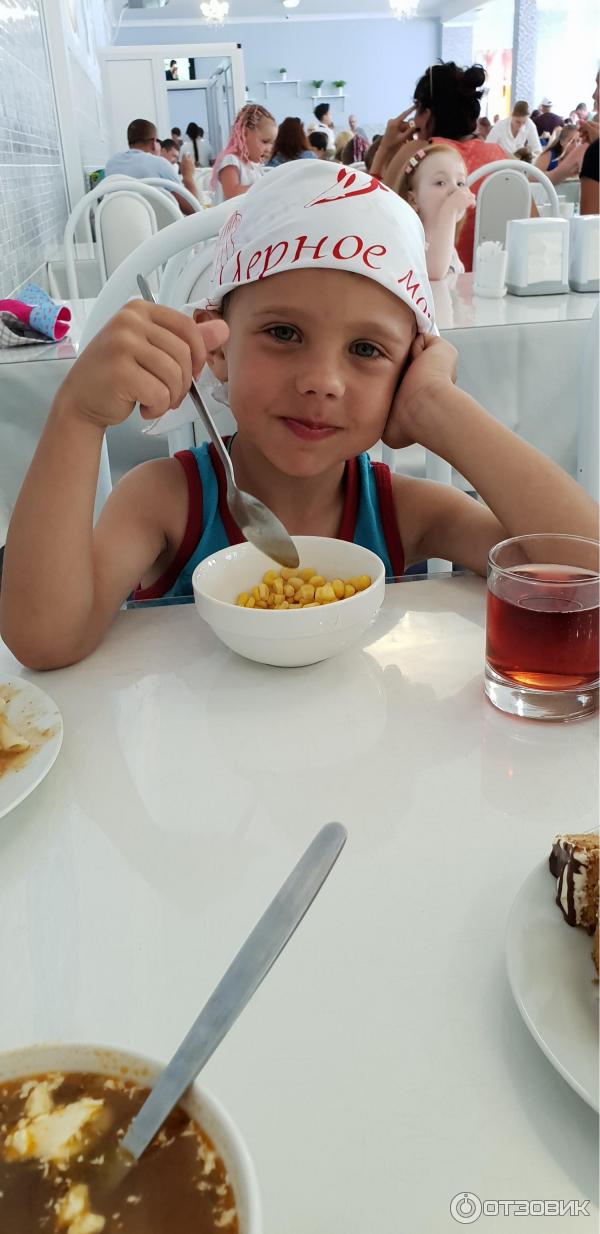 Lunch consisted of various side dishes, meat dishes, there were always 2-3 soups, sometimes okroshka or holodnik (chilled soup made of beets), salads, cut vegetables, compotes, juices, beer on tap, wine: red and white, tea and delicious fresh pastries. After lunch and dinner we could treat ourselves to ice cream.
But, keep in mind, there is no intermediate meal after dinner. If you want, you can buy food for extra cost in the cafe in front of the stage. Or you can walk to the supermarket, which is about 5 minutes away if you exit the gate and turn right.
The workers of canteen take away dirty dishes from the table in time, but be attentive, if you get up and there is nobody to guard your dish, you'd better leave something near your plate (your thing) or ask to guard it, otherwise your food can be taken away to the car wash.
I would also like to thank the canteen staff for their attention to holidaymakers. My mother's glass slipped out of her hands and she hurt her finger. Literally immediately the administrator came up to her and offered to help, she brought absorbent cotton and plasters, and the glass fragments were immediately noticed by a cleaning lady.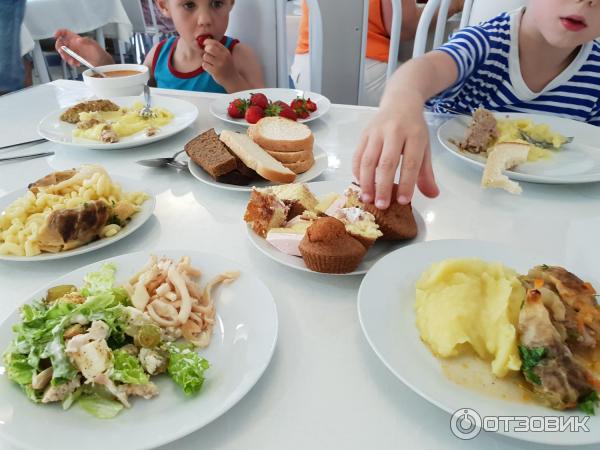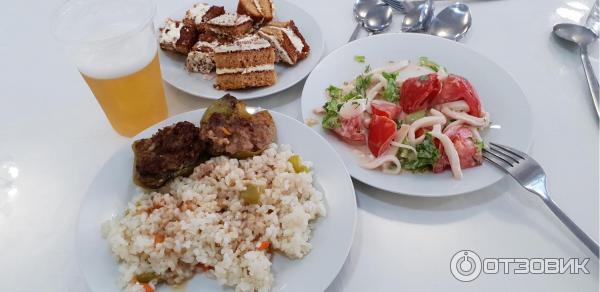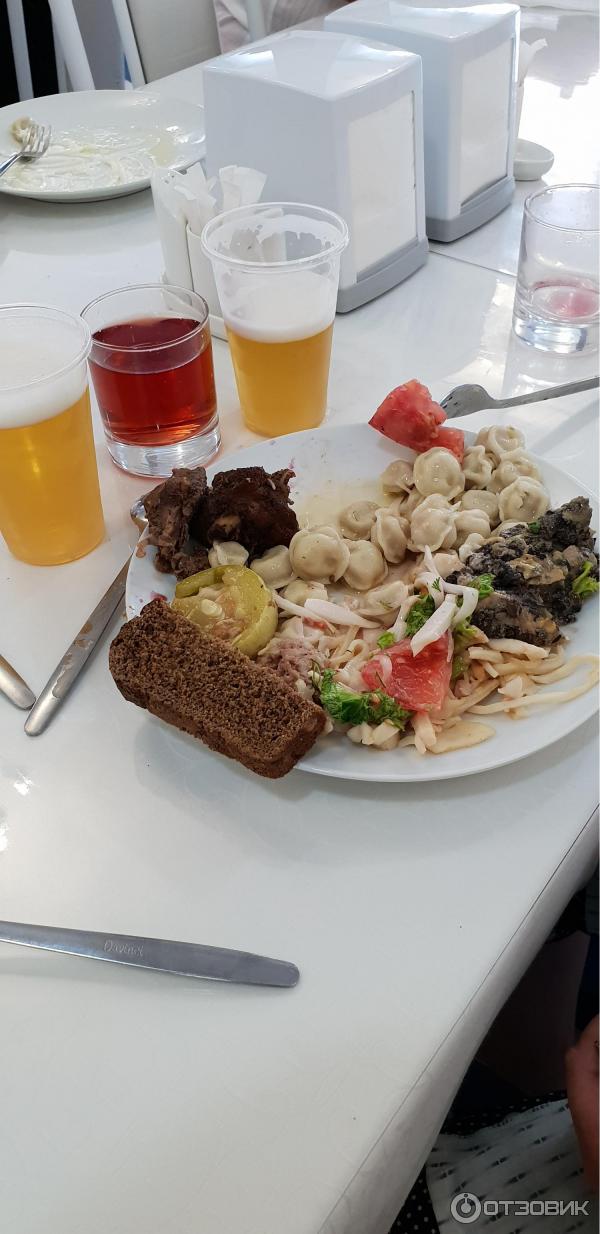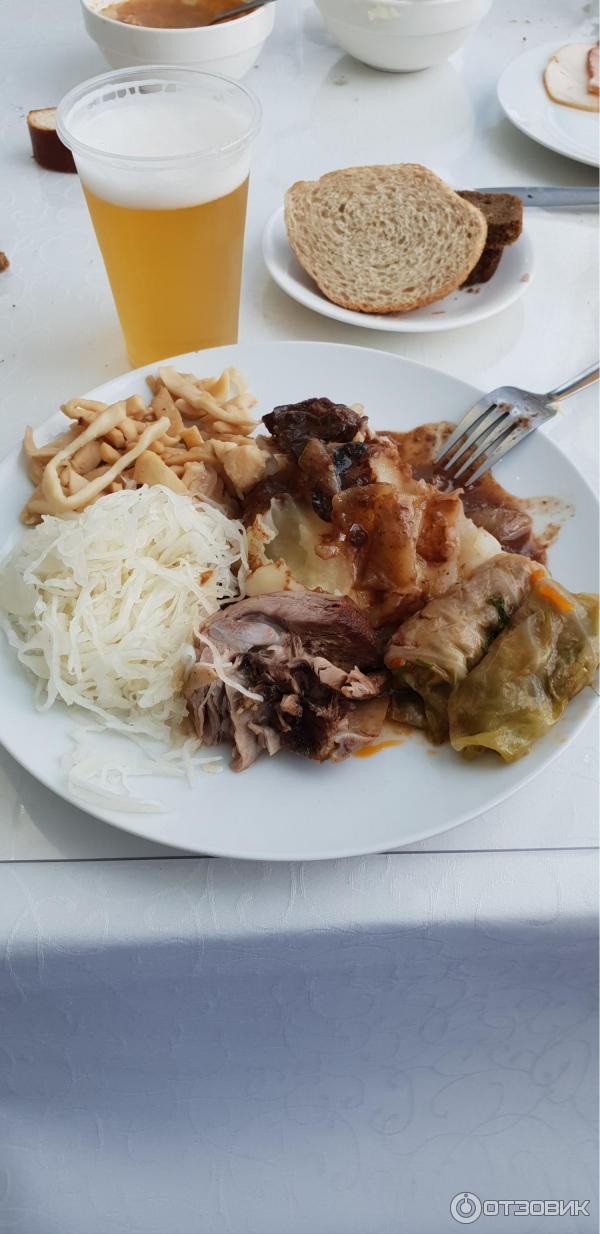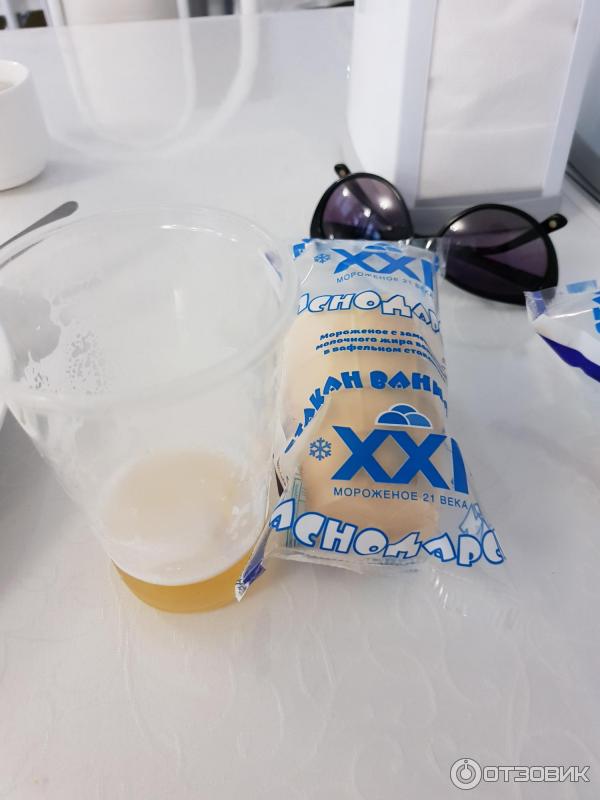 After breakfast we usually got ready and went to the pool. Or to the sea. In the morning in the pool we had aqua aerobics with adults, and the coach leaded charging and ball games with children. It was a lot of fun for the kids to play together!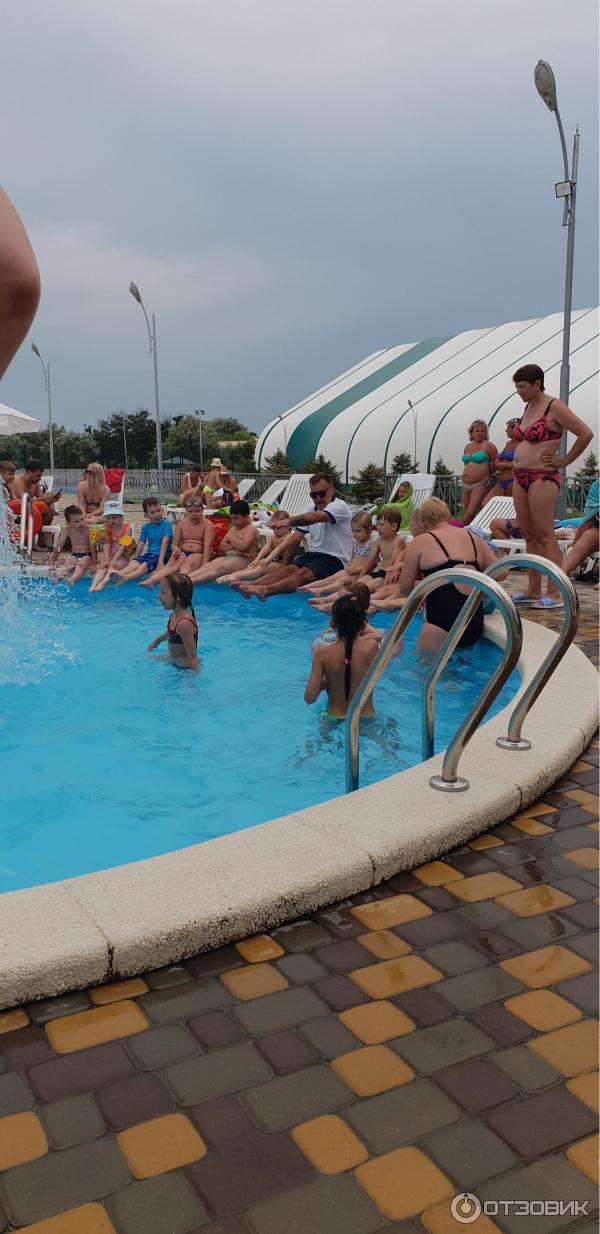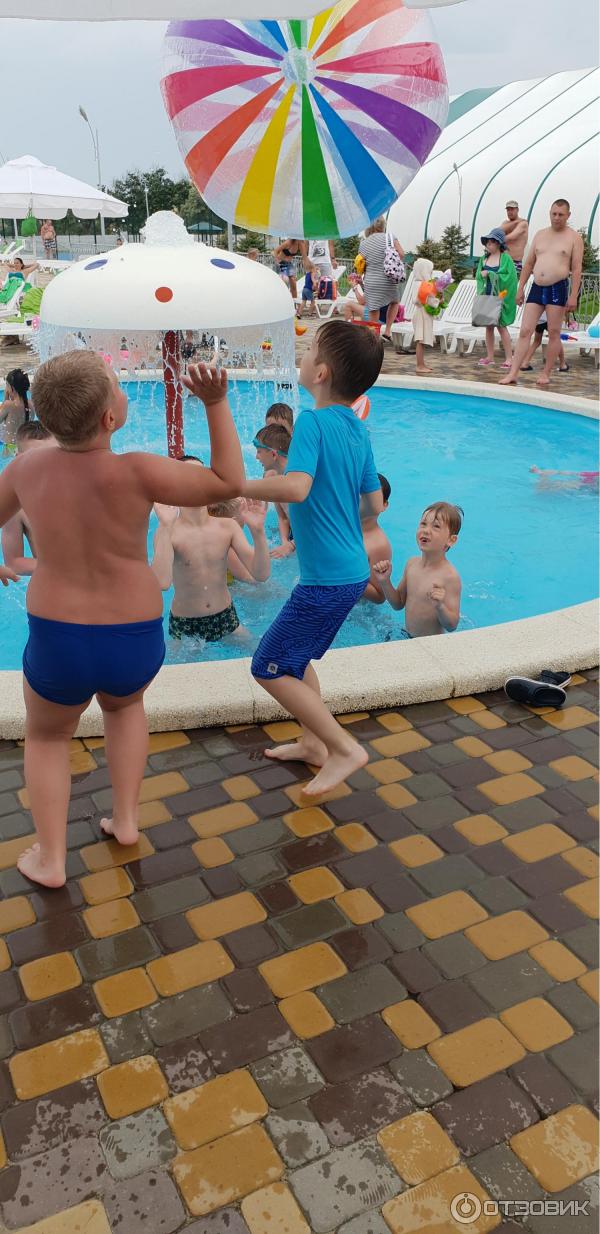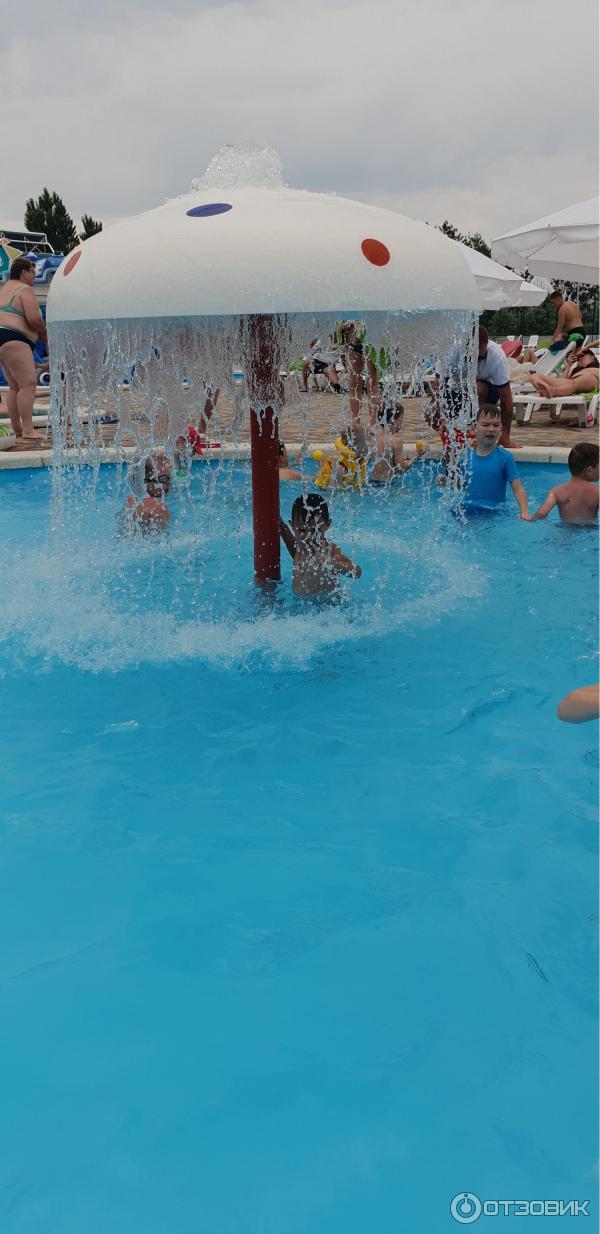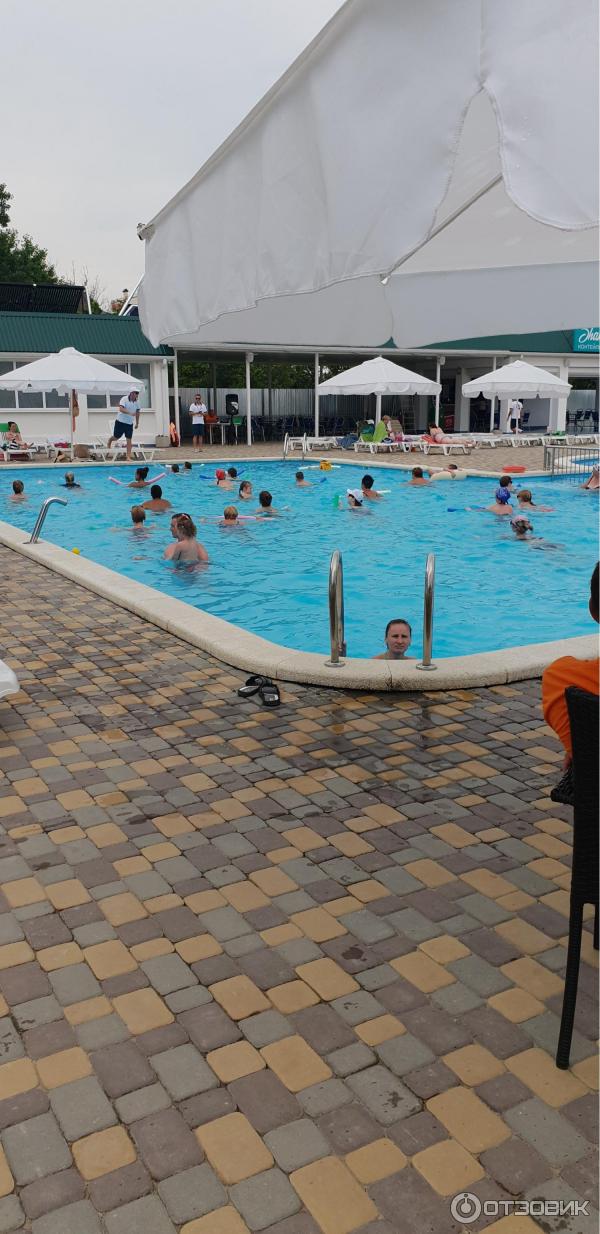 ENTERTAINMENT. The hotel has organized animation. In the daytime on the beach animators with children do moving games or competitions, and in the evening after dinner on the stage are entertaining children's programs, disco, then the guest artists perform. When we had a rest we were surprised with a fire show, an illusionist performed, the girls from the Russian folk art group came. I can't remember everything).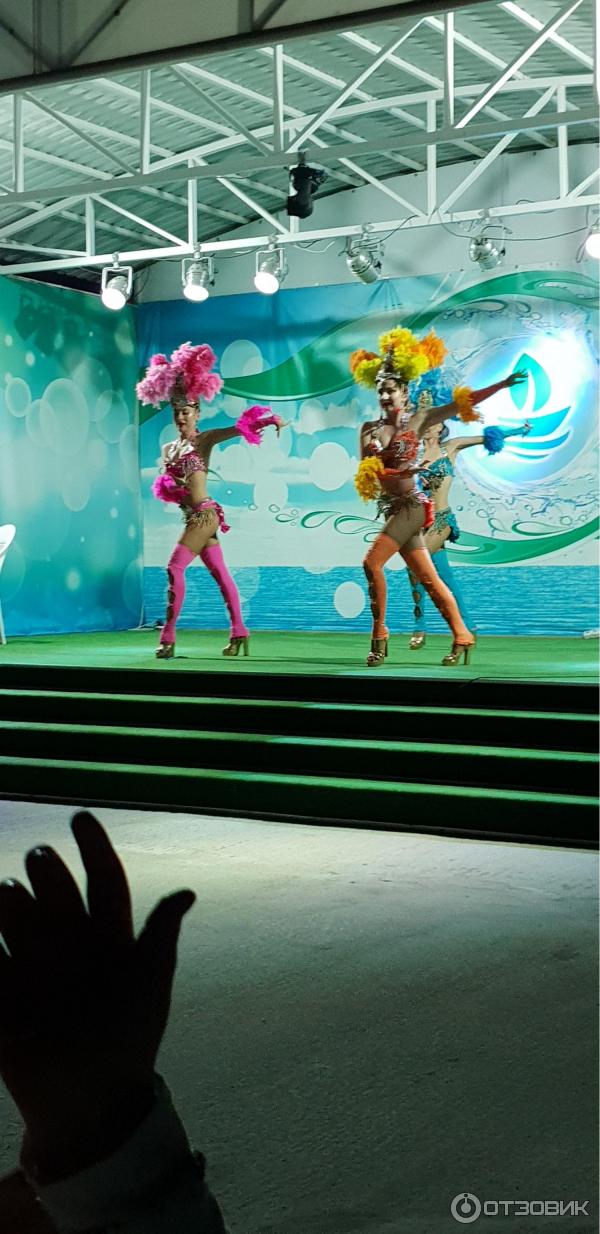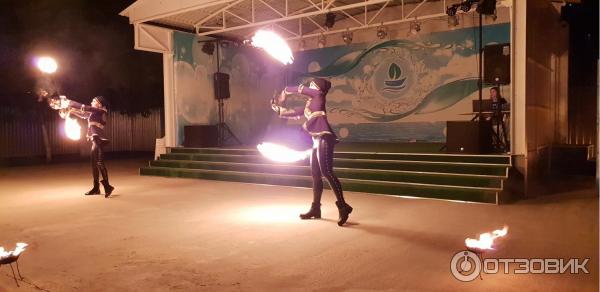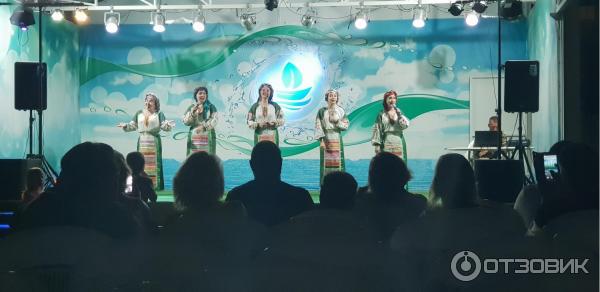 On June 1 we had the Day of Protection of Children: in the morning animators and cartoon characters congratulated the children, conducted master classes with them throughout the day, treated them with cotton candy, and in the evening we had a performance for the children. And in the evening there was a performance for the children. Next time, by all means!
And even on the beach from time to time organized foam party. We went to one. That was a joy for children and adults.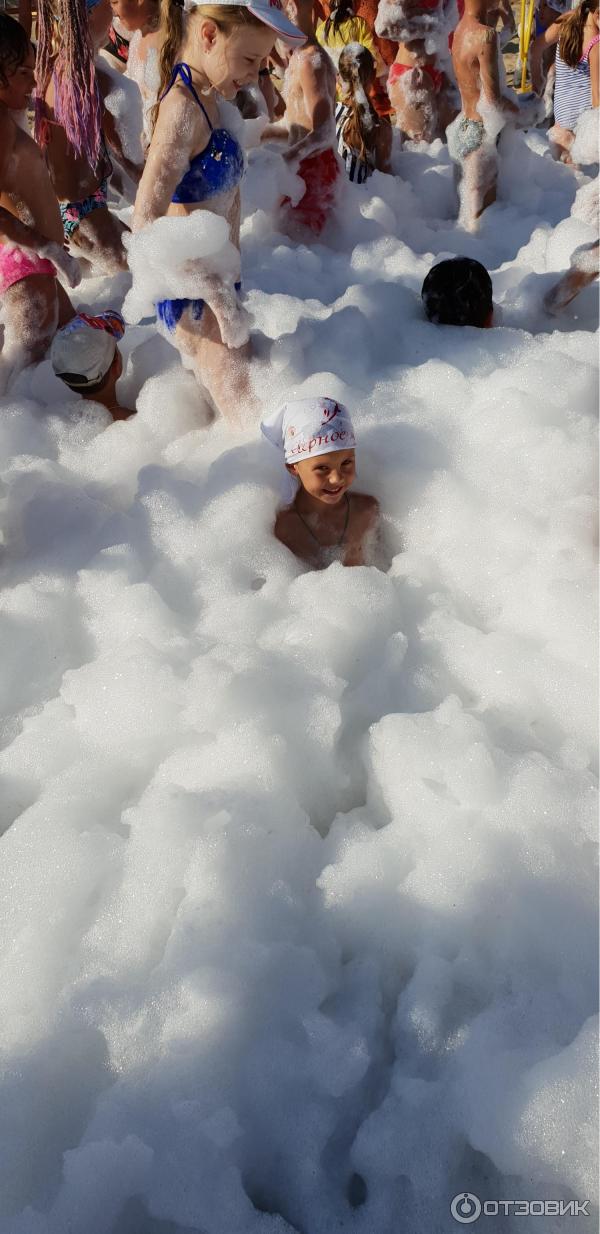 There's also a children's playroom, where you can leave your child with supervision for no more than 3 hours during the day, as far as I remember. There is a recreation room next door with cots where you can put your child to bed. It is open until 2:00 am.
More for children organized rental bicycles, scooters, electric cars, and adults can drive on electric scooters and electric mopeds. However, for an additional fee. And there is a huge trampoline in the form of a fairy tale castle and another one, smaller, in the form of a giraffe, on which kids can jump at their pleasure. And what parents of small children will surely like: the hotel organized rental of baby carriages.
But don't think that everything is meant only for children: there is a game room for adults as well, where you get a card for two hours of free play upon check-in. The room has game consoles, virtual glasses, and you can gather there and play Mafia. True, we never used our game card, somehow we didn't get around to it.
Wait, that's not all! In the evening right under the open sky to watch cartoons and movies is organized cinema on soft bags-chairs. Sometimes group games are also held there.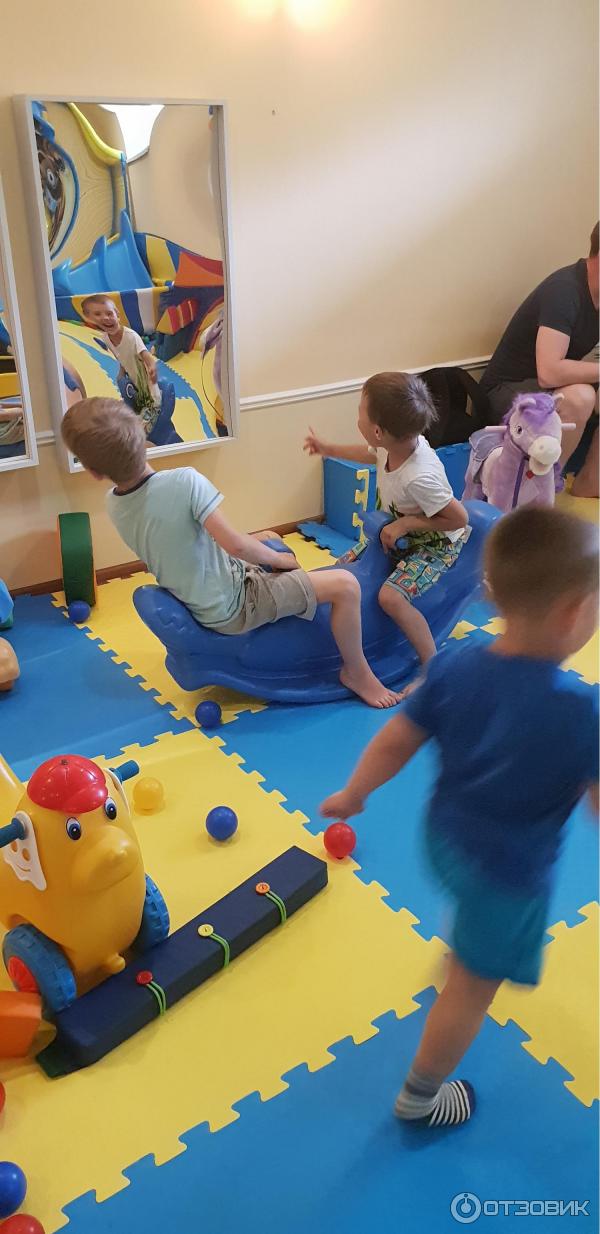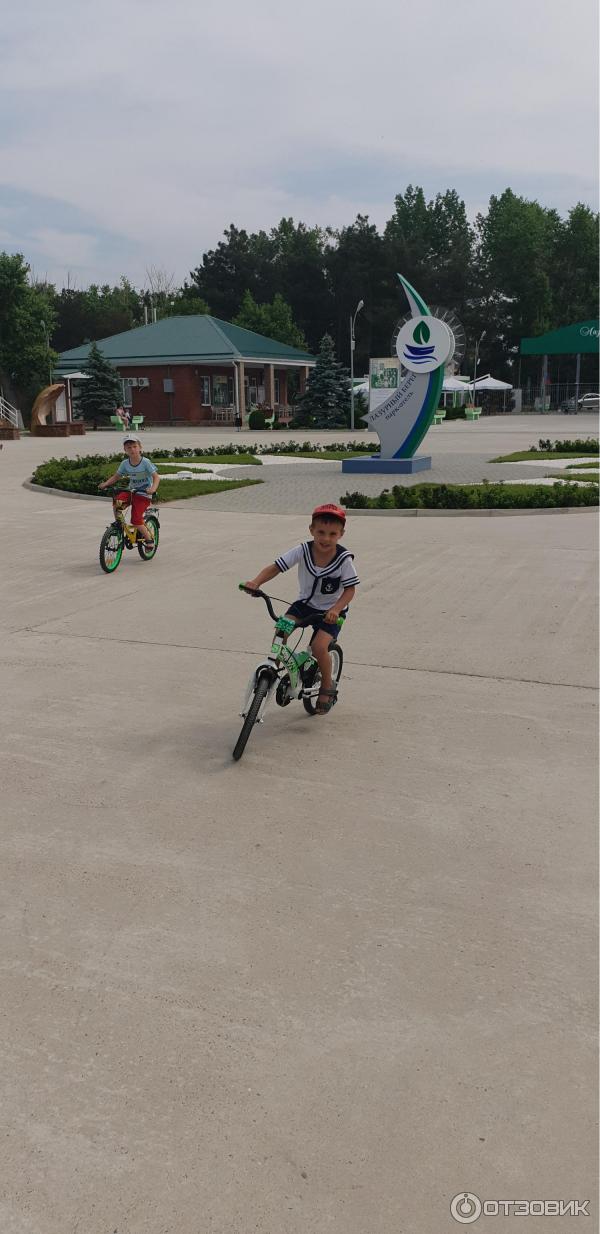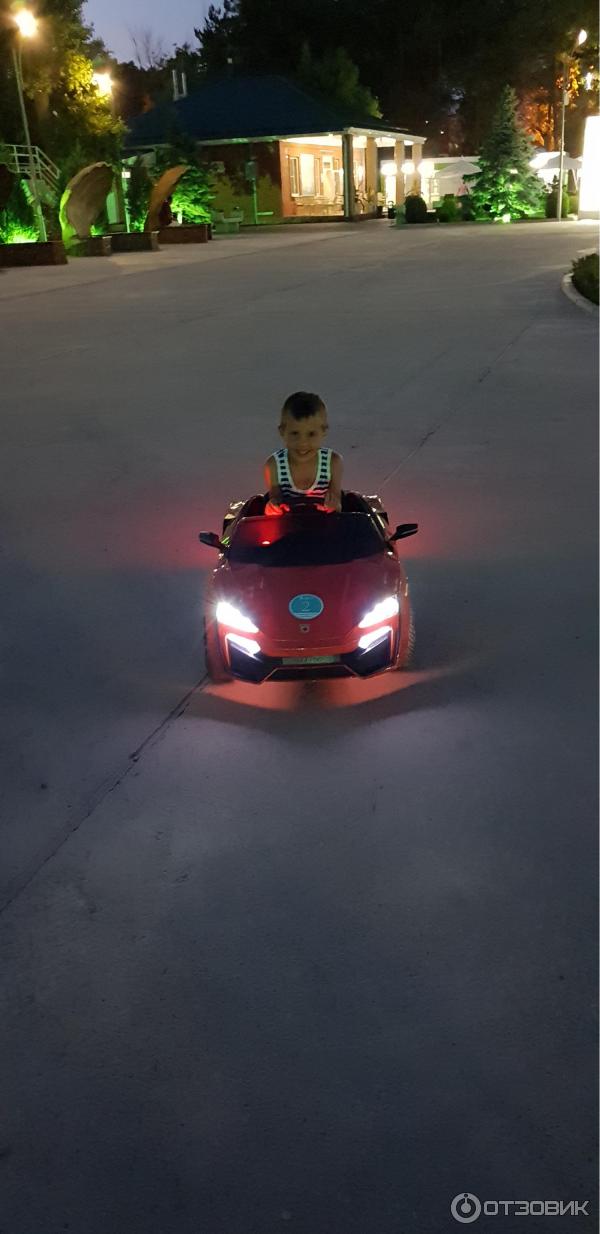 When it starts to get dark, the hotel area is beautifully illuminated with illumination.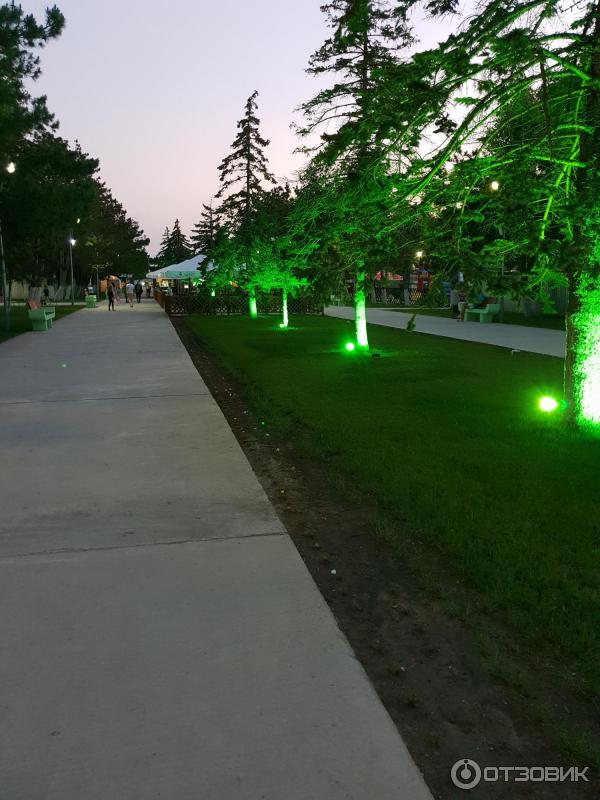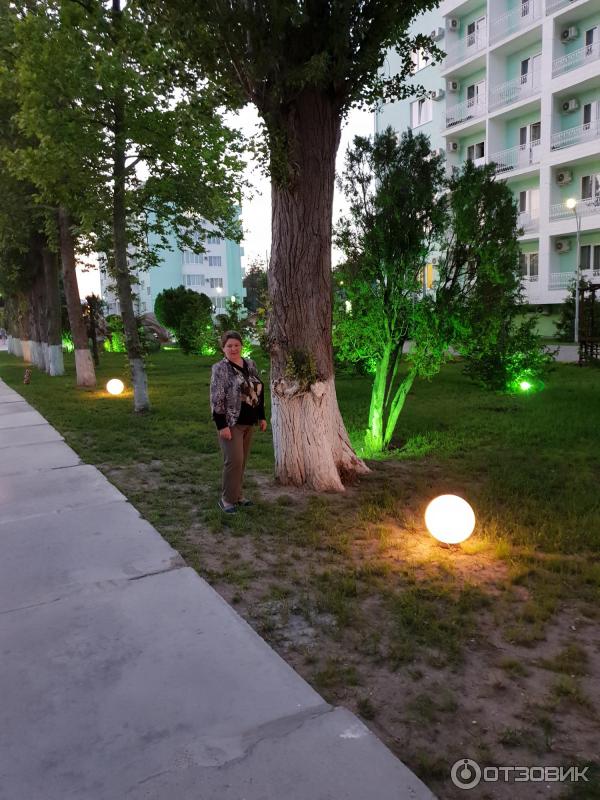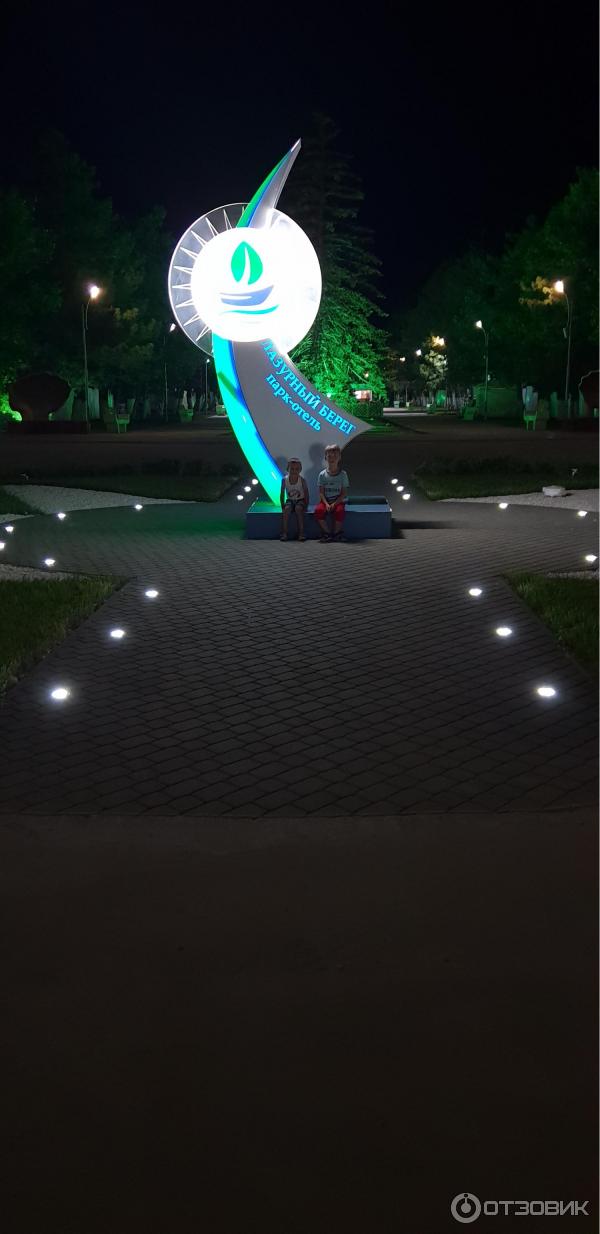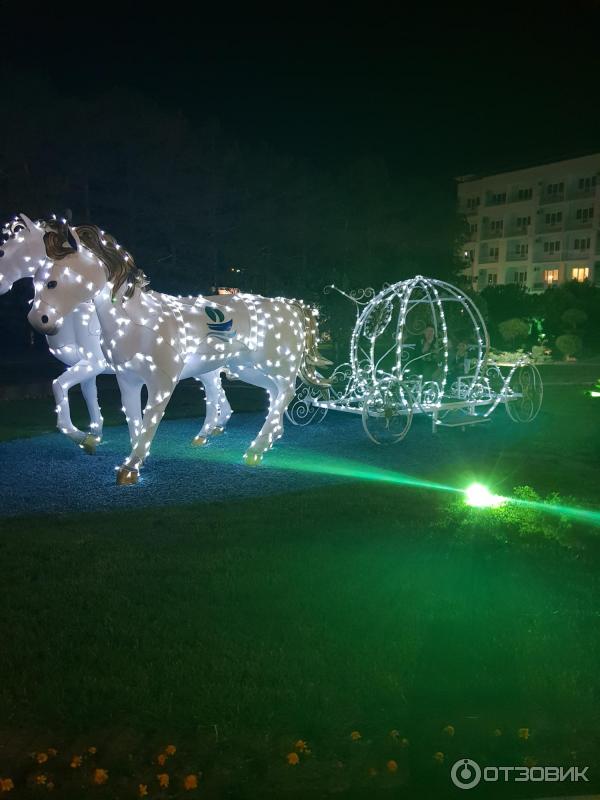 How I miss these warm evenings, filled with carefree, joy and lightness.
Also, as I wrote in the beginning, there is an excellent tennis court on the hotel grounds, but it seemed to start functioning after our departure, which was due to the flooring, as I understand it. And they were just finishing up the indoor gym, which has modern exercise equipment and even has its own ring. Sometimes there are even guest boxing fights. Unfortunately, we did not have time to try it all, but we do not lose hope to appreciate it all later.
But by the way, there were outdoor fitness equipment near our 4 Corps, which we liked to use in the evenings to stretch our legs.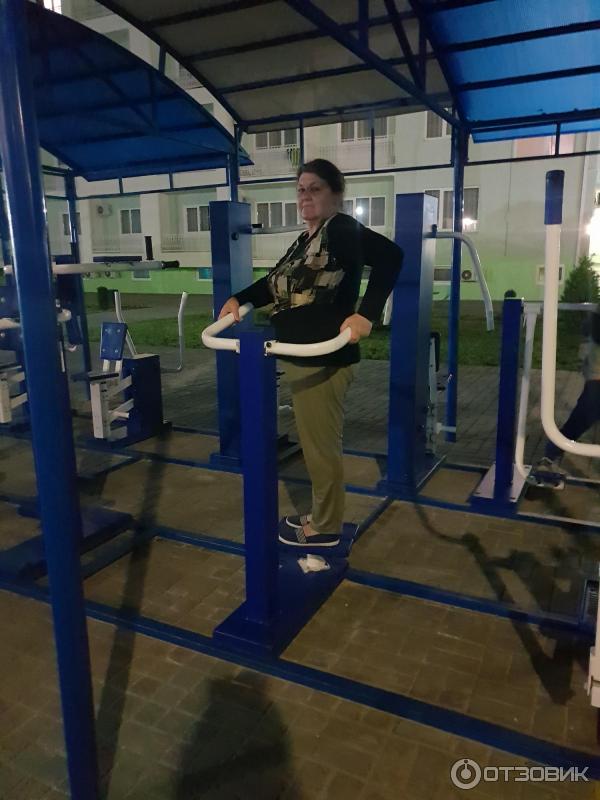 So, to sum up: everything was fine, with weather we were lucky, despite the fact that we had a rest at the beginning of June. The water in the sea was warm and the wind was gentle. The hotel is modern and friendly, the organization and service was nice. Not for nothing this hotel received its fourth star in the spring of 2020.
A special thank you to the animators-animators and organizers of entertainment events.
You are very good! Good luck and prosperity to you, and let everything finally get better in the world, in society. And no silly viruses do not interfere with our plans for vacation. In the meantime, we will remember your sand dunes and tender sea.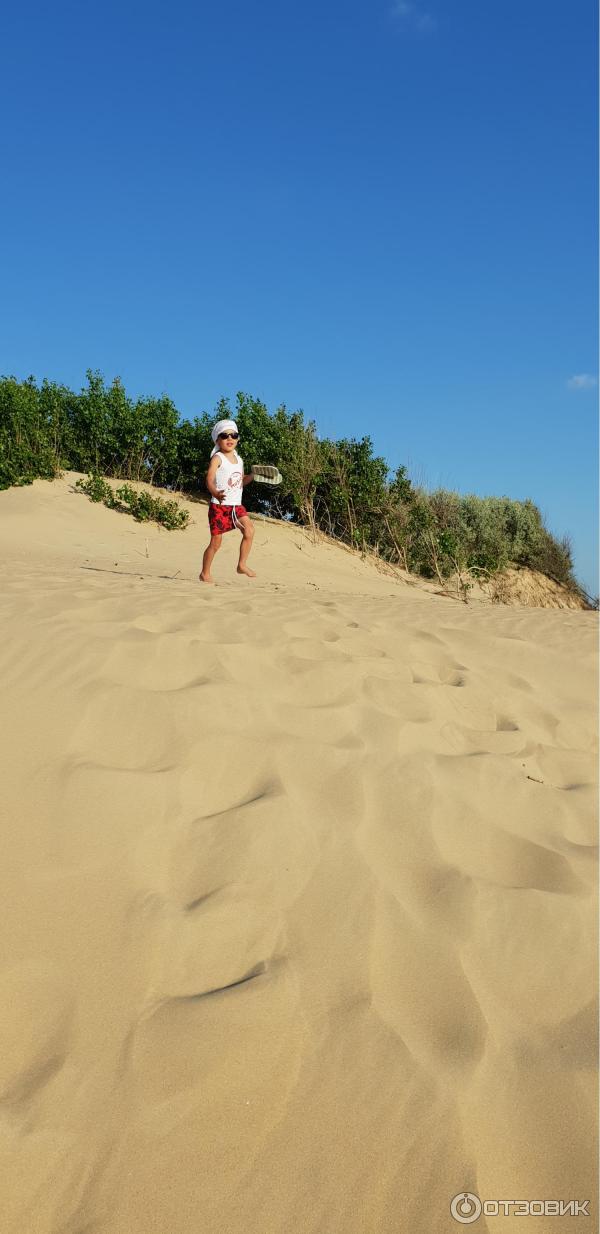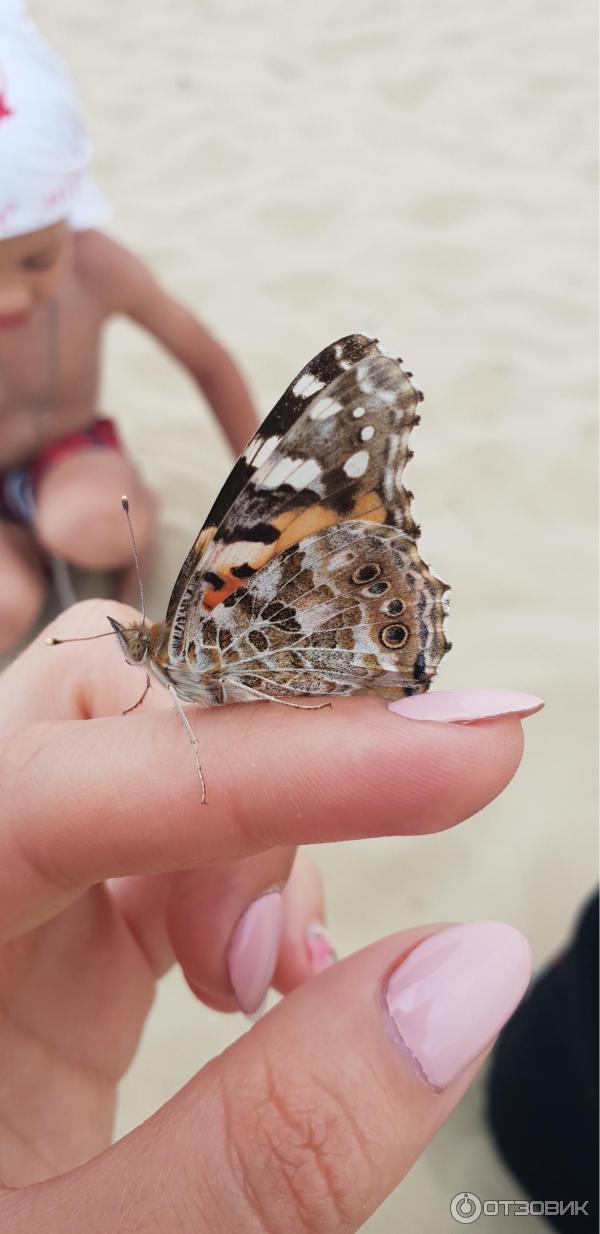 To you we want to come back. It turns out that you can have a good rest not only abroad.
How to go to work on the Cote d'Azur and get a French passport in 3 years
Here I will tell you how to get a French passport in 3 years, while working in IT on the Côte d'Azur. The story will be based on my personal experience, but it's still not a description of my biography, because in my case many decisions were sub-optimal. So if you are interested in an overview of the IT market, salaries and opportunities on the Côte d'Azur, you are welcome under the shade. About the author: I've been working in France for six years now, in the IT industry, of which the last four years have been in the south. I still do not have citizenship, although if I acted correctly, it could be obtained in 3 years. In addition, there are new types of visas now, which makes a big difference. So here will not be a story about my personal experience, but about how to act correctly, optimizing the speed of getting a good European citizenship.
Disclamer: it is the speed of obtaining a French passport when working in IT that is optimized here, not the monetary component. But I will still write here about salaries in the south of France, it's important for the big picture.
There are two ways to integrate into French society: through work (you can apply for citizenship in 5 years under the simplified procedure) and through education + work (you can apply for citizenship in 2 years under the simplified procedure).
French absolutely sincerely consider their education the best in the world (Yale? MIPT? No, not heard) and therefore the best way – to start with getting this very education. Education is almost free (600 euros / year) + you can win scholarships from the French government, or to get into a program where the scholarship during your master or graduate school paid by a French company. Here in the south, it's often Inria, a semi-private shark claiming to be a research center, but in reality doing money laundering. They do sponsor a lot of programs, but make sure that the research activities (for graduate students) or internships (for masters) are at a decent institute, and not at Inria itself. An important point is that scholarships are usually for those under the age of 35, although it is not written anywhere about this. Age discrimination is prohibited in France, but the French mentality has not been canceled.
Do not be afraid to be the only foreigner on the course. This year the local university in the specialty "IT engineer" graduated 23 foreigners and 3 French, and the specialty "data science" was only one Frenchman. The French prefer humanitarian professions such as management or social relations, which is where almost 100% of the French graduate.
After completion of master (2 years) or PhD (3 years), you will automatically receive the so-called APT (autorisation provisoire de travail = right to work in advance), on which you can work in your profession for a year.
It's time to look for a job. If you are still happy with the sea, here is an overview of the local IT job market.
A lyrical digression about money. I do not know about the scholarships of masters, but the stipends for graduate students are fixed by the government and are in the range of 1600 – 1800 euros per month, net. Housing costs from 600 euros (studio away from the sea) to 1200 (a modest villa with a pool). You can find more expensive – the same Abramovich lives just here, in one of the coastal towns, but now we are more about the level available to the programmer or devops, who lives on one salary.
Salaries of fresh graduates are in the range 36-41K euros / brut per year (2300 – 2600 per month net), here you can find a calculator to see in detail.
That's a very narrow range, isn't it? 2300 would be earned by a graduate of a local Toulon-area university, and 2600 by a graduate of an elite Mines school from Paris. Look at France as the USSR – the principle of equalization is very common and popular, and the eliteness (Mines, for example) or non-eliteness (if you studied not in France, for example) of your education will be with you until you die.
If you have already had several years of experience in Russia, and then you got a master's in France and plus you speak French, your market price when looking for your first job will be 38 to 41K/euro brut year (2400 – 2600 euro / month net). Why so little? Because your first job will have to change your status from student to "talent passport", which is valid for 4 years and gives the right to work in any company, but only in profession. This status requires a French education and a salary of at least 36K/euro, and that your job pays for you 1800 euros in taxes and does complicated administrative passes for them.
Let's get back to the jobs, and if you're interested, in another article I'll talk about middles and seniors salaries and the "southern IT salary ceiling" – a purely local phenomenon – and how to pass it. There are three big companies in the region that are constantly hiring: Amadeus, Thales and Orange, many smaller companies and a billion consulting (service) companies: Accenture, Astek, Alten, Altran, Thales services etc.
Here is the thing – a fresh graduate without working status in this political situation should not go into service companies. Not worth it because they do not produce anything, and therefore the maximization of their profits is in no way connected with your own personal well-being. That is, you run the risk of working for a year on your temporary work permit, and then a year later being refused to change your status to working, because your service company "made a mistake" when they filled out your documents. They are very convenient – they do not pay taxes for you and immediately take a new fresh graduate with APT, but not so much for you – the refusal to change the status is usually accompanied by an order to leave France within a week.
So let's drop the service companies as an option for the first job and look at the most popular options for direct hire: Amadeus, Thales and Orange. There are other decent companies that are also hiring, but fewer – the region has Huawei, Bentley, ARM, Intel, Quant, Texas Instruments returns periodically, etc. I don't want to do a full review of the local market in this article, but if you're interested, email me in the comments and there will be another article.
Amadeus develops all sorts of services for airlines, the technical stack to choose from is programmers (C++, Java, JS, Android/OS, Go, Python, Scala), devops (AWS, Google cloud, Azure, private cloud, OVH) and db specialists (MongoDB, Oracle, Redis, MySQL), and the interview scheme is very similar to what Amazon uses. The company is huge, and you can work with both ancient legacy C code over 30 years old and the latest monitoring systems in the cloud.
Thales is software for satellites, military and non-military, so you as a foreigner won't be able to get into all the open jobs. Everything here is as old as a dinosaur, and just as crumbly. The software for the infamous Iridium33, which caused the first space accident, was written here.
They mostly look for Ada programmers, although there are new services occasionally with C++, Python and even devops work, but they are vanishingly few. There's a pretty active satellite imagery department – image processing and C++ there. Tales is luxuriously located – in the suburbs of Cannes and right on the beach, the schedule is from 10 to 16, and everyone goes swimming at lunchtime.
Orange is a mobile operator from the top three, a giant like MTS. They have mostly Java and Python (but they like to recruit seniors), and also awesome devops capabilities. And then there's Orange OBS and Orange Labs, lots of opportunities in general, but pretty hard to get in directly – they abuse consultants (like Amadeus) and plus Orange is a very French company in its mentality, lots of intrigue and politics, and interviews involve not so much a test of technical knowledge, but rather the ability to adjust to the situation and courtliness.
Once you've found a job and signed a permanent contract (CDI) you can apply for citizenship. You have everything you need – French education + permanent job, and you do not need to pass the French language, because you go through a simplified procedure as a student in France. The procedure for obtaining citizenship takes from 1 to 3 years in the south, as luck would have it, but on average two. Thus, 3-4 years after arriving in France, you will have a European passport, with which to build a further life will be much easier. And these 3 years you will spend on the shore of the warm sea, though you will have to suffer with the French language and bureaucracy.
Thank you for finishing reading, ask and criticize.
P.S. If you are studying in France and want an internal recommendation to one of the companies listed – you can write to me.