Top 10: Ireland's Weird and Unusual Sights
While most people think Ireland and Great Britain are one and the same, that's actually not the case at all. Divided by the North Channel, Ireland is a country with its own history and magic! And that means it's full of strange and unusual places to visit!
10. "The Wonderful Barn, Castletown House, Castletown The Wonderful Barn is a spiral-shaped structure built on the grounds of the Conolly family's Castletown House Estate, located between Leixlip and Celbridge, County Kildare.
The unusual structure dates from 1743 and may have been built as a dovecote or granary, though most people think the latter.
9. "The Irish Sky Garden, Skibbereen Located near Skibbereen in East Cork, the Irish Sky Garden is the work of artist James Turrell.
This large conceptual garden is erected within a huge crater with a pedestal in the center. If you lie on this pedestal and look up, you can see the sky perfectly framed by the edges of the crater.
It's a pretty strange place, but no stranger than the other sights on this list. Just keep your mouth shut as you lie on the pedestal when it rains.
8. Victoria's Way Indian Sculpture Park, Wicklow County
You can admire 33 black granite and 3 bronze sculptures, ranging in size from 1.5 to 4.5 metres, at Victoria's Way Indian Sculpture Park in Wicklow.
The creator of this extraordinary park, which features many works of art as magnificent as they are unusual, was Victor Langheld, a German who was inspired by his journey to India in search of enlightenment.
7. "Giant's Causeway, County Antrim Along County Antrim's rocky coastline lies one of Ireland's greatest natural wonders. Made up of 40,000 densely adjoining basalt columns formed by an ancient volcanic eruption, the Giant's Causeway was inscribed as a UNESCO World Heritage Site in 1986 and has been a National Nature Reserve since 1987.
As the only World Heritage Site in Northern Ireland, the site attracts millions of tourists who come here to gaze upon the natural wonder.
6. Cliffs of Moher, Liscannor, County Clare The western border of Ireland flows into the Atlantic Ocean with a heavy curtain called the Cliffs of Moher. Named after an eighteenth-century fortress that stood on a steep cliff, the 300-million-year-old cliffs rise 120-200 meters above the surface of the sea.
According to one of the many legends, the cliffs of Moher are evidence of the golden city of Kilstiffen (Kilstiffen), buried under the waves after its leader lost the key to the city's impressive castle.
5. Dunmore Cave, Kilkenny This cave is said to have been the site of a Viking massacre that claimed the lives of thousands.
For centuries this unique cave system has inspired writers, archaeologists and explorers and is now open to the public as a site of immense geological interest.
4. St. Patrick's Purgatory, Donegal Situated on a small Station Island in the middle of Lake Lough Derg, this site is said to represent the entrance to another world Christ showed St. Patrick.
So that pilgrims visited these places not to test the pains of purgatory, but to hold a vigil, in the XVII century nearby was built chapel and monastery, which was named "Purgatory of St. Patrick. So visitors to the island should not be afraid of the unclean.
3. Lambay Island, Fingal County They may be thousands of miles away from their native habitat, Australia, but Lambay Island has been home to several thousand wallabies for the past 25 years! Yes, you're not wrong – an entire island full of marsupial creatures of the kangaroo family!
In the 1980s, Dublin Zoo experienced a sudden and uncontrolled increase in the number of wallabies. As the kangaroo-like creatures quickly exhausted the zoo's potential, zoo officials were faced with the question of where to relocate the growing population of wallabies.
Determined to relocate them to the wild, the zoo moved a group of animals to Lambay Island, just off the Irish coast and less than an hour from Dublin.
2. The Kildemock Wall, Louth If you want to experience the magic of Ireland, make sure you visit what the Irish call the "Jumping wall of Kildemock," which has somehow mysteriously moved 3 feet (91.44 cm) from its base.
"The Jumping wall of Kildemock is a strange church ruin in the small rural village of Millockstown, a mile and a half (2.4 km) south of Ardee.
1. Charlie Chaplin statue, Ring of Kerry Charlie Chaplin wasn't born or raised here. He doesn't even have Irish blood in him, but he spent his vacations here and the people of the quiet Irish village of Waterville were enough to erect a monument.
Staying at the Butler Arms Hotel, Chaplin brought his family to the Irish coastal village every year for more than 10 years, beginning in 1959.
Despite the fact that he was not Irish, had never made his films in Ireland or played Irish roles, the locals grew so fond of the actor during his short visits that they eventually erected a bronze statue in his honor.
In addition, over time, the small town became the site of the annual Charlie Chaplin Comedy Film Festival. Not a bad memory for years of vacationing.
10 Best Places to Visit in Ireland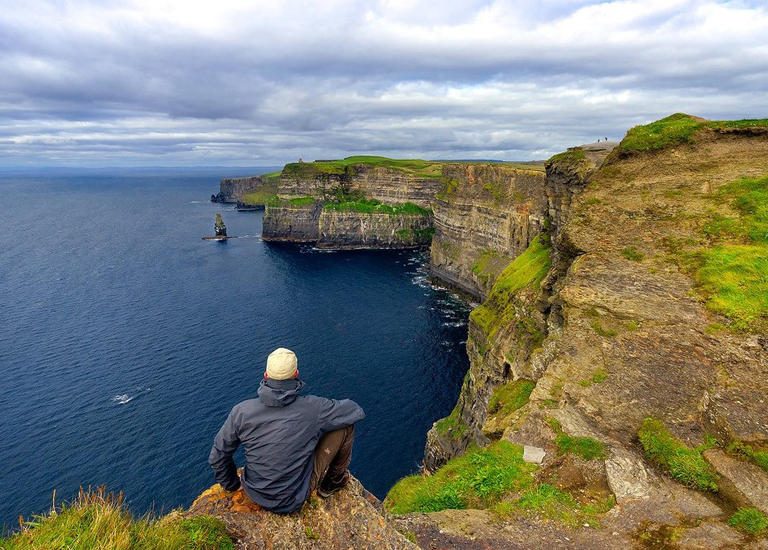 Ireland is certainly one of the most mysterious and beautiful countries in Europe. Before planning your trip to this beautiful country, check out the best places to visit in Ireland.
Aran Islands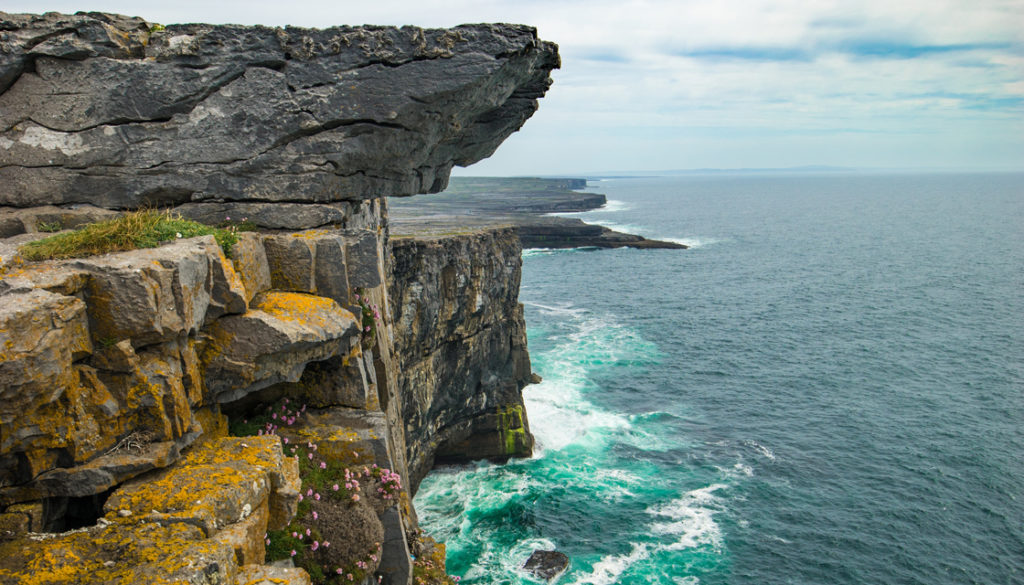 Explore Ireland's ancient history when you visit the Aran Islands. Located in Galway Bay, these three islands have preserved their ancient rocky landscape. On the largest island, Inishmore, you'll find the prehistoric fort of Dun Engus perched proudly on top of a cliff. The Aran Islands are one of the best places to experience the local culture and get a glimpse of the Irish Gaelic language. Farmer's markets, pubs and unspoiled nature make up the daily life of the archipelago.
Dublin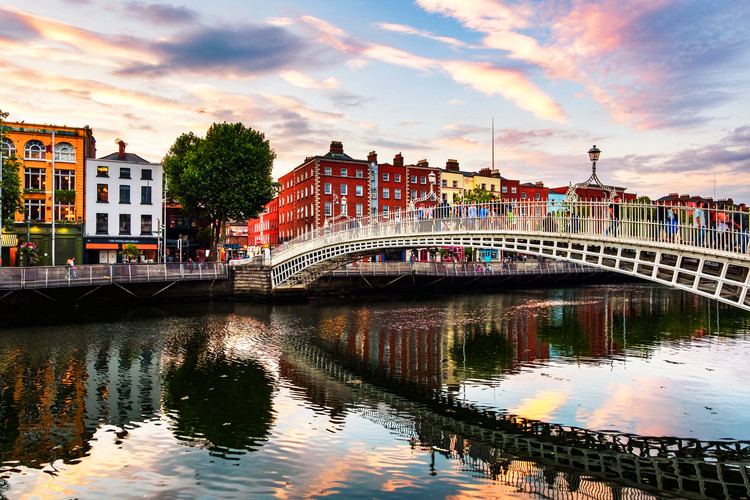 What's a trip to Ireland without a trip to Dublin? After all, Ireland's capital city has so much to offer. From Guinness beer pubs to stunning architecture, this city exudes culture. There are historical relics waiting around every corner. Along the coast, St. Patrick's Cathedral stands waiting for your visit. Everyone who comes to Dublin can enjoy the food, drink and museums here.
County Clare.
The rocky coastline meets the unspoiled landscape of County Clare in the west of Ireland. When you get there, don't forget to visit Burren National Park. Walks, bird watching, and nature photography are popular in this beautiful park. Burren is also home to ancient tribal tombs that add to the mystery of the park.
Cork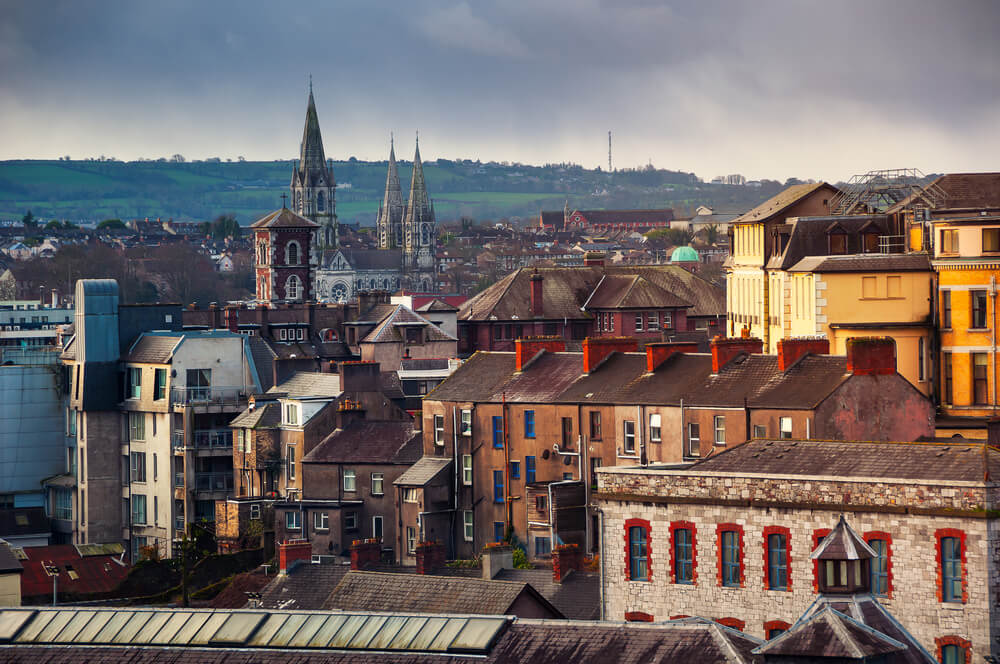 Ireland's second largest city is home to traditional pubs and trendy coffee shops. The River Lee meanders through a city filled with bustling stores and restaurants serving locally sourced food.
Bridge of Giants.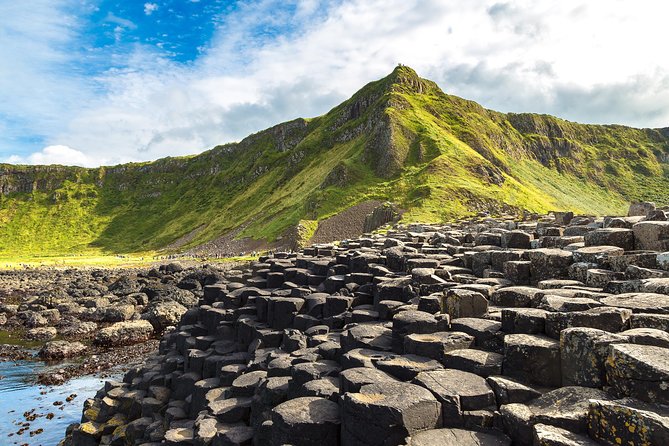 These beautiful basalt columns were created by the eruptions of ancient volcanoes. Bridge of Giants is located on the north coast of Ireland in County Antrim. This UNESCO World Heritage Site is surrounded by hiking trails and unspoiled landscapes.
Limerick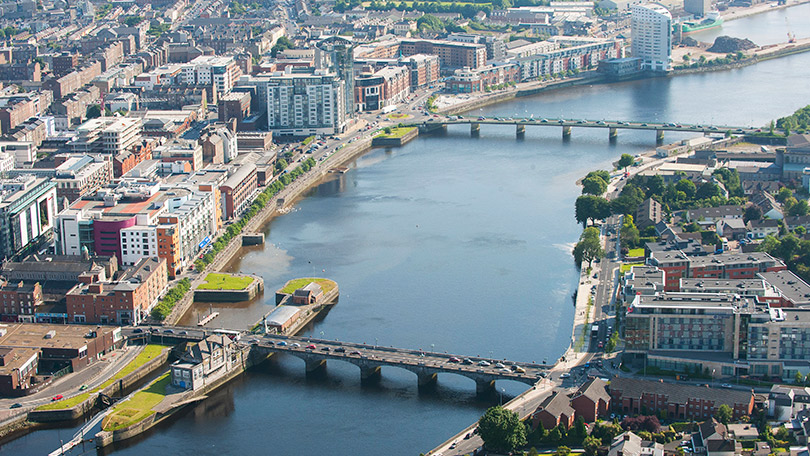 Limerick is known for its love of rugby and Guinness beer. The city has an impressive theater scene with the Belltable Center for the Arts. Go to a play and then enjoy the natural beauty that includes the Munster region.
County Wicklow.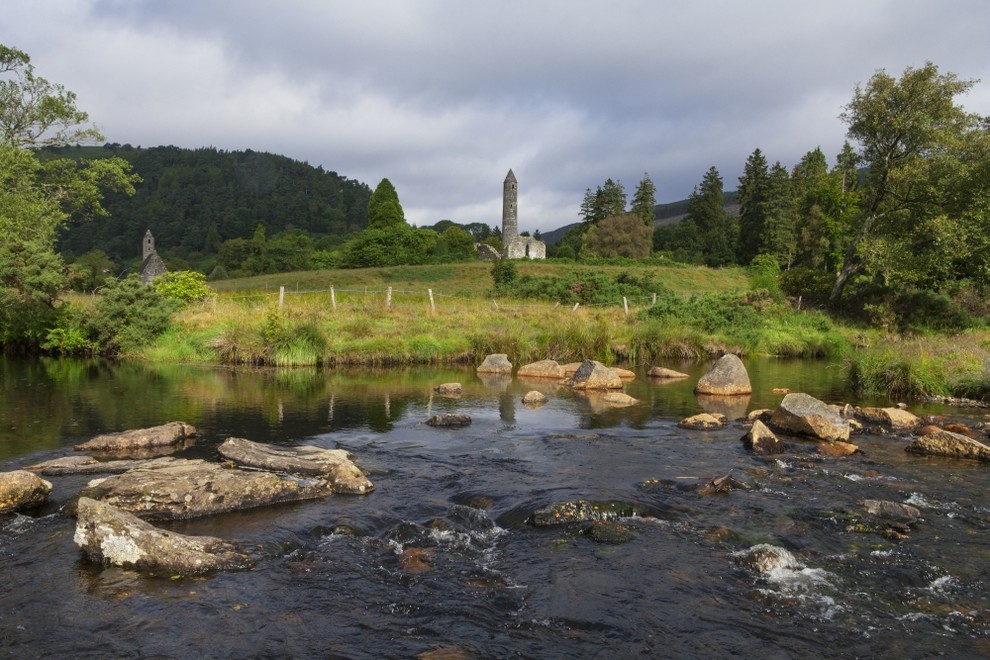 Just south of Dublin is County Wicklow. This county is home to a 13-kilometer trail that runs through Wicklow Mountains National Park. History and Mother Nature stories merge in the Glendaloch Valley, where lush flora surrounds immaculately preserved religious architecture.
Boyne River Valleys.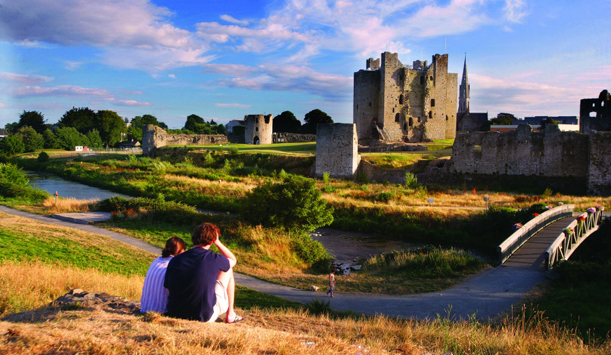 From the Irish coast to the beautiful county of Kildare, the Boyne River Valley is one of the most beautiful places in Ireland. Dubliners have long used the Boyne River Valley as a refuge from bustling city life.
The Ring of Kerry
Located in County Kerry, The Ring of Kerry offers guests a tour of the Iver Peninsula. The mountains overlook pristine lakes formed in deep scenic valleys, this natural wonder makes The Ring of Kerry one of the most beautiful places in Ireland. Visit Skellig Michael to admire an abandoned Christian church built in the 7th century.
Killarney National Park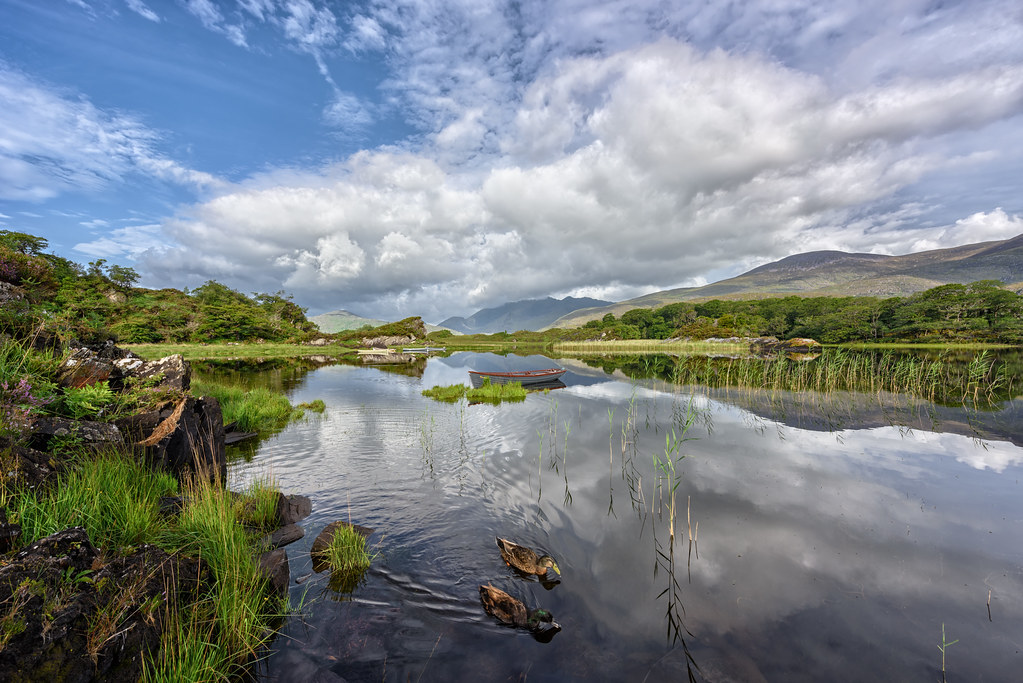 A UNESCO World Heritage Site, Killarney embodies nature in its purest form. It is home to numerous species of flora and fauna, including the noble deer. The purple mountains reflect their grandeur in pristine lakes filled with numerous species of fish. Killarney is every nature lover's Irish dream.
The best time to visit Ireland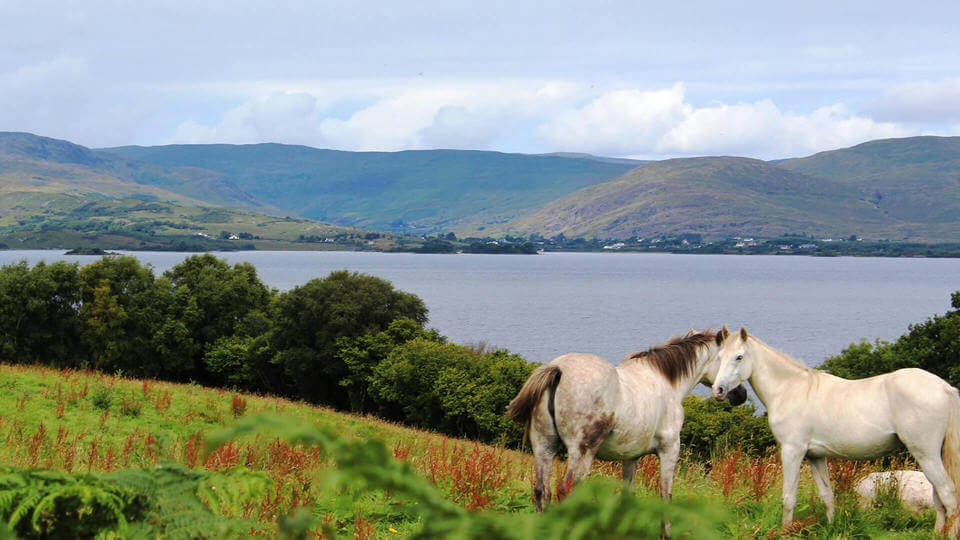 If you are planning a trip to this amazing country, there are several ideal seasons. June-September offers good weather, but be prepared for crowds of tourists. April-May offers pleasant weather with fewer tourists, and the winter months are great for sightseeing if you don't mind bringing warm clothes.
Dear Friends, please subscribe to our group VKontakte, there we publish the most interesting and useful articles.