Find hotels in Amalfi Coast, Italy
Enter your dates and choose from 2,269 hotels and other lodging options
Some lodging options in this destination offer free lodging or substantial discounts to make it easier for guests coming from the Ukraine to find safe lodging (you must show identification upon check-in).
Check information about travel restrictions. Only travel for a specific purpose may be permitted, in particular travel for tourism purposes may be prohibited. Learn More
Check out these popular cities in the Amalfi Coast region
Amalfi
323 hotels
Maiori
203 hotels
Positano
348 hotels
Adgerola
179 hotels
Minori
113 hotels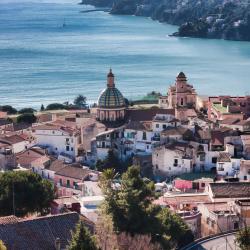 Vietri
240 hotels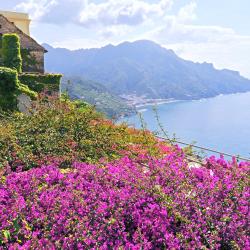 Ravello
181 hotels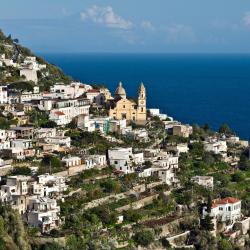 Praiano
195 hotels
Cetara
44 hotels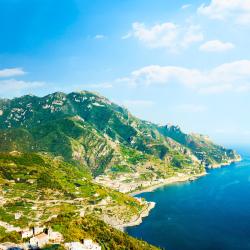 Furore
73 hotels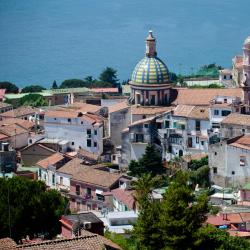 Tramonti
79 hotels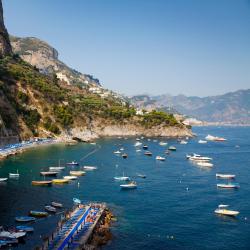 Conca dei Marini
83 hotels
Stay at the best hotels in the Amalfi Coast region!
All filters
Number of stars
Rating by reviews
Select dates to see our current prices and special offers. Select dates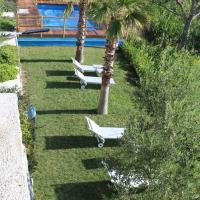 Panariello Palace
Hotel in Adgerola
Hotel Panariello Palace is set in Adgerola, 1.9 km from Marina di Praia Beach. It offers a restaurant, a bar, a shared lounge and free private parking. the garden and pool area are perfect.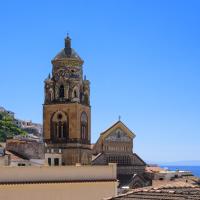 Amalfi Suite Boutique Hotel Adults Only
Hotel in Amalfi
Amalfi Suite Boutique Hotel Adults Only is located in Amalfi, 200 metres from Marina Grande Beach. It features a bar, private parking, shared lounge and garden. Centrally located with high quality rooms and very kind staff. I really enjoyed my stay here and would definitely want to come back and stay here again.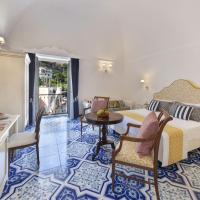 Antica Rheginna Luxury Room
Located in Minori, Antica Reghinna Luxury Room is less than 1 km from the Majori Beach and the Majori Harbour. It offers a restaurant and free private parking. The staff went above and beyond to make us feel welcome! Everything about this place was amazing! Can't wait to come back here.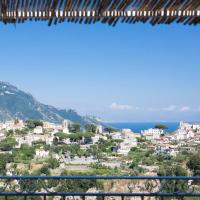 HOTEL ZI'NTONIO
Hotel ZI'NTONIO is located in Scala, 2.6 km from the Maiori Beach. It has a bar, free private parking, garden and terrace. The staff was very welcoming and ready to help with any questions you might have. Our room was spacious with big terrace and stunning view of Ravello. Scala is perfect starting point in exploring the Amalfi coast in our opinion. You are located exactly in the middle, but in quite town, away from the crowd and with refreshing forest air. Also, everything was sparkling clean and breakfast was just great with fresh vegetables from the local garden.
Hotel le Rocce – Agerola, Amalfi Coast
Hotel in Adgerola
Hotel le Rocce – Agerola, Amalfi Coast is located in Agerola, 1.1 km from Fjord of Furore Beach. It features a restaurant, free private parking, seasonal outdoor pool and a bar. excellent and most helpful staff baldo the GM made us feel like home
Palazzo Avino
Hotel in Ravello
Palazzo Avino is set in the town of Ravello. It features a restaurant, seasonal outdoor pool, fitness center and bar. The hotel has a 24-hour reception. Amazing property with an incredible sea and mountain view! The staff and services are very professional and made us have a wonderful experience. We will definitely come back !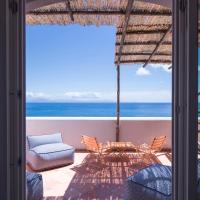 Villa Bossa
Hotel in Amalfi
Villa Bossa Hotel is located next to the beach in Amalfi, 150 meters from Castiglione Beach, with bar, shared lounge and garden. Family rooms can be booked. Quiet, walking distance to the main square, new. Spacious rooms and bathrooms (hard to find in Amalfi), super clean,super pleasant with spacious balconies. the owner Dino is a gift in a package hospitable, caring, helpful and an awesome person. born and raised in Amalfi, he knows everyone and everyone knows him. My husband and I felt like we're staying with our favorite relative. We are picky travelers and we both felt like this place was a GEM. Villa Bossa is the best place to stay in the Amalfi coast. Thank you Dino you were a life saver. 6 nights of pure pleasure. Grade A property and grade A service. Best value for your money. Also, what you in the pictures is exactly what you get.