Where to go on holiday in Kenya?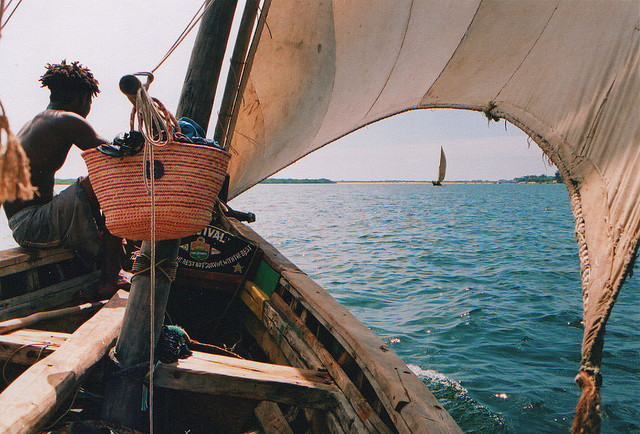 We tell you about beach holidays in Kenya in the resorts of Mombasa, Malindi, Lamu and Watamu. We tell you what to do and see, as well as give advice on holidays.
– Discount Hotels – Cheap Tickets – Discounted Hotels
Holidays in Kenya: going to resorts
Malindi, Mombasa, Watamu and Lamu are the main Kenyan resorts. Despite their small number, they all have a developed tourist infrastructure, able to satisfy the demanding tastes of foreigners. Europeans are attracted by a combination of African exoticism and a high level of service, first-class sandy beaches, favorable climate, relative cheapness and the opportunity to get in touch with wildlife.
Let us briefly describe each of the resorts of Kenya – what a resort is, what you can do and what is worth going for.
Mombasa
Mombasa is the most famous resort in Kenya and is even recognized as one of the best in Africa. In the city itself you will not find luxury hotels – for first class service luxury hotels should go to the surrounding beaches:
Shelley, Tiwi and Diani south of Mombasa;
Nyali, Shantsu, Mgengo, Bamburi and Kikambala north of Mombasa.
Along the beach – to the south and north of the city – there is no shortage of bars, cafes and restaurants, nightclubs, karaoke and the like. The most popular among tourists is Diani beach – this is where most star hotels are concentrated. Are you going to Kenya for a beach holiday? Then it is advisable to look at the beaches north of town, where there are more hotels at affordable prices and fewer tourists.
A holiday in Kenya should not be limited to just safari and beaches – be sure to look at the old Mombasa, which until 1906 was the capital of the country.
What to do in Mombasa:
Walk the medieval streets of the old town;
Admire the Portuguese fortress of Fort Jesus, built in the 16th century;
Choose souvenirs at the Makupa market;
Visit Heller Park.
There are many interesting things to do around Mombasa: the oceanarium in Mtwapa, Bamburi Trail Park, nature reserves and national parks Mpunguti, Kisite, Shimba Hills and Taita Hills, which are home to a variety of wild animals.
(Photo: Marc Samsom / flickr.com / CC BY 2.0 license)
If Mombasa is a kind of traditional beach resort, Lamu does not fit that definition. Lamu is located on the island of the same name, surrounded by mangroves. The port town, with its strong Oriental flavor, traditional Swahili architecture, privacy and tranquility attracts many tourists. There are no cars in the city, people move around on foot or by donkey – you can not pass in a car in the confusing and narrow maze of ancient streets.
At the same time, the Kenyan resort is not devoid of tourist infrastructure: there are bars and cafes, there are colorful cheap hotels and luxury villas. In addition, Lamu boasts a beach Shelah. Not far from the city are such reserves as Tana River, Boni and Dodoni. Planning a vacation in Kenya, we advise you to visit the exotic city of Lamu, at least for a couple of days.
The city's population is mostly Muslim, so watch how you dress.
What to do in Lamu:
Wander the medieval streets early in the morning, while there are no tourists;
Take a dhow boat ride and see the island from the water;
Take a boat to the ruins of the city of Taqwa and the fort of Ras Kitau;
sunbathe on Shelah beach;
Visit Kiunga National Park;
Go fishing, windsurfing, or diving;
Visit the Lamu Museum.
Watamu
To diversify the beach holiday in Kenya you can come to Watamu – a small resort in the national park of the same name. The first place we recommend to go for lovers of the underwater world: there is a huge variety of coral reefs and a rich underwater world (there are about 500 species of fish!). In the national park you can find squid and octopus, stingrays, whale shark, barracuda, and various species of turtles. Also rich in wildlife and mangroves – the park is home to over 100 species of birds. However, not only divers are interested in this place, in this Kenyan resort you can just cut yourself off from civilization and devote time to observing wildlife.
Things to do in Watamu:
diving;
snorkeling;
diving safari;
Take a trip on a boat with a transparent bottom;
Visit Shimba Hills National Park;
turtle and bird watching.
(Photo: Mark Hodson Photos / flickr.com / CC BY 2.0 license)
Malindi
Malindi, as well as Mombasa – a mix of Eastern and European: one half of the city are concentrated expensive hotels and entertainment venues, and in the other – the old town with its narrow streets and medieval houses. In Malindi notable landmark is the cross, set by the navigator Vasco da Gama back in 1498! Malindi is also a marine reserve, similar to Watamu in many ways.
Malindi, like Mombasa, is famous for its beautiful tropical beaches with pure white sand. This developed resort is as popular as Mombasa – beach holidays in Kenya at these resorts on a high level: the coast dotted with a variety of hotels, bars and restaurants.
The beaches of Malindi are protected from the waves and seaweed by coral reefs, so the water is very clean.
What to do in Malindi:
diving;
snorkeling;
Take a boat trip;
Go to the ruins of Gede town;
Visit the tropical forests of Arabuco Nature Reserve;
Observe the animals in Tana River;
see the sights and the Old Town;
enjoy the nightlife.
Tips for vacations in Kenya
While vacationing in Kenya, you need to adhere to basic rules of hygiene and safety and everything will be fine:
Don't be in the sun for long periods of time, use sunscreen, drink more water and don't neglect headgear and sunglasses.
Use insect repellents, take malaria pills, and use mosquito nets.
Drink bottled water only.
Eat meat with caution and prefer seafood – it will definitely be fresh.
Wash fruit thoroughly before eating.
Carry a first aid kit with all the necessary medications.
Be sure to get insurance.
Read also an article about prices in Kenya – in it we calculate the cost of a 10-day trip to this country. It's a great way to travel around Kenya.
Review: Holiday in Nairobi, Kenya – A City of Contrasts
By vacation in Nairobi I will mean a vacation after a long flight, because despite the fact that this megalopolis has museums, mausoleums, mosques, temples, etc., there is not much to do in the city. Of course, every capital of the world is worth seeing (if only to make a more complete impression of the country). But to get to know Nairobi one or two days will be enough. Since our hotel (InterContinental Nairobi 5*) was located next to Uhuru Park, the first thing we did was to walk around the park. Uhuru Park covers an area of almost 13 hectares and is located near the central business district of the city. It has an artificial lake on which the locals ride on catamarans.
Despite being Nairobi's most famous park, we were the only white people in the park at the time. At least no one but black people were on the trail. Almost all of the park's paths were fenced off with these fences.
To be honest, I did not understand the purpose of this "masterpiece. Old, ugly, crooked wood, with barbed wire nailed to it. Absolutely no beauty (although, maybe the architect and landscape designer has a completely different, special opinion …), and does not perform any protective functions: all the same people walk on the lawn, sit and lie there (some even sleep in the shade of trees).
And this, according to the inscription, is a source of drinking water. Seeing that, it gets a little creepy.
And there's a bench for the bouquet. Someone must have been demonstrating their strength (sorry, not their intelligence!).
Uhuru means "freedom" in Swahili, and in addition to being a place of simple recreation, the park is also a place for rallies, meetings, public appearances, and prayer services. There is also a sports field for cyclists, skateboarders, and rollerbladers. And here's a view from the park of the skyscrapers of the financial center.
Occasionally, among the rotten grass of the lawns, we came across this kind of beauty:
Delicate blossoms breaking through the dried grass just as our snowdrops do through the snow. View of the capital's main landmarks from the observation deck above Uhuru Park: the International Convention Center, the clock tower, and the parliament building.
Next to the park in the central square is the mausoleum of the country's first president, the legendary Jomo Kenyatta. It is forbidden to take pictures in front of the building, so we didn't take any chances. In Kenya it is forbidden to photograph any state and government buildings at all. On the side, Uhuru Park is bordered by the central park, which is smaller and where you can see statues of Kenya's presidents. And here Kenyan schoolchildren in an organized group go out on a tour (or walk).
Nairobi is a city of contrasts. In addition to skyscrapers you can see here and relatively low modern buildings,
And frightening slums, in which we, white-skinned, better not to go even in the daytime.
The city is one of the leading African countries in terms of crime, so when it gets dark, it is better not to walk on the streets (even in the central part). And it gets dark early there, as everywhere near the equator. There are metal detectors before entering any malls and supermarkets and the police check everyone entering for weapons or explosives. Naturally, it is also forbidden to take pictures of the police. In terms of epidemiology, Kenya has a high risk of HIV, hepatitis, tuberculosis and cholera. As for malaria and yellow fever, they are less dangerous in the capital than in other parts of the country, because Nairobi is 1800 meters above sea level, and the climate there is not very favorable for mosquitoes, which are carriers of these diseases. Since we were planning to travel to different regions of Kenya, we got a yellow fever vaccination in Moscow 10 days before our flight. This shot provides immunity for 10 years. Many guidebooks advise to visit the National Park of Nairobi, which is just a few kilometers from the city, and where you can see the skyscrapers. Trust me, you can only go there if you are passing through the country and don't have time to visit other National Parks. If you come to Kenya specifically for safari and want to see the beautiful landscapes and rare animals, I suggest Amboseli with a large family of elephants, buffalos, zebras and beautiful Kilimanjaro in the background, Lake Nakuru with rhinos, giraffes, leopards and pink flamingos, Lake Naivashi with hippos, deer and a wide variety of birds, and, of course, the Masai Mara, a vast area with herds of zebra and wildebeest stretching to the horizon, with elephants, buffalo, hippos, graceful giraffes and voracious crocodiles, lions, cheetahs and insolent baboons. But I will write about these national parks separately in my next stories…