Top 25 Most Dangerous Hikes, Crossings and Climbs on Earth
From Machu Picchu to Darien Gap, below are the twenty-five most dangerous hikes, crossings, and ascents on Earth: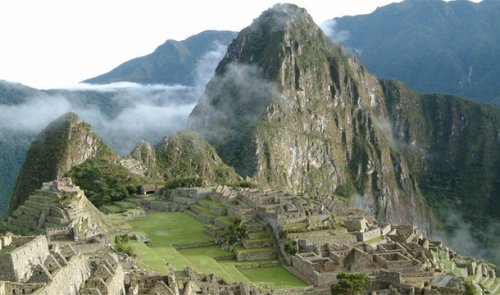 25. Huayna Picchu, Peru A hike to Machu Picchu is one thing. However, continuing that walk past Machu Picchu and up to Mount Huayna Picchu is quite another. Also known as the Hike of Death, the climb up this mountain takes several lives each year. The bird's-eye view of Machu Picchu is supposedly worth it.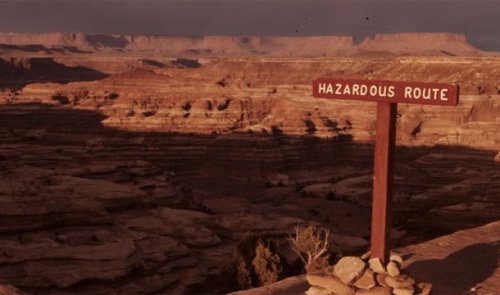 24. The Maze, Utah This red-rock maze in a remote corner of Canyonlands National Park is insanely difficult to reach, but if you do, beware of rock falls and flash floods.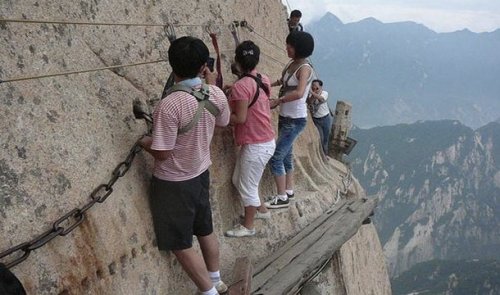 23. Mount Hua Shan, China
One look at the photo is enough to understand why this place is dangerous.
22. Bright Angel Trail, Arizona So many people die here that the park service has created a unit dedicated to rescuing hikers on the trail. Of all the possible factors, it is usually the heat that poses a particular danger to humans because people don't expect the temperatures at the bottom of the canyon to be that high. Without taking enough water with them, people usually do not return.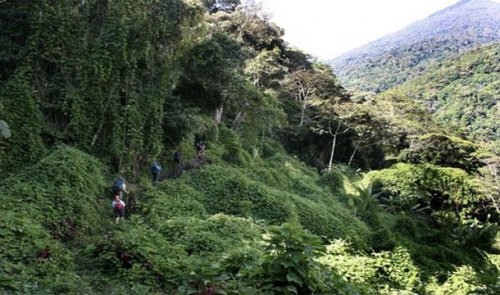 21. Kokoda Track, Papua New Guinea This route, which was the scene of intense fighting during World War II, has not stopped taking lives. Only the bravest will be able to complete the 11-day trek along this route, despite malaria, heat, cold nights, and unstable terrain.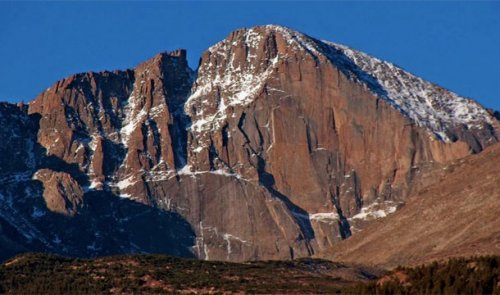 20. Longs Peak, Colorado One of Colorado's most popular peaks is also one of the deadliest. The first half of the hike seems deceptively easy, while the second half is deadly difficult.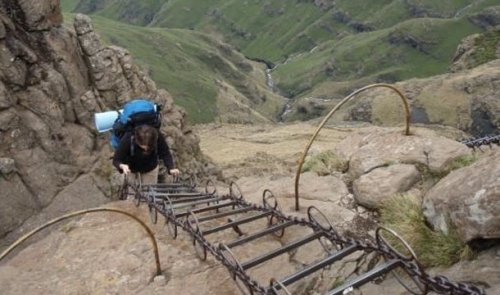 19. Drakensberg Traverse, South Africa This hike is challenging from the start, especially considering the two rickety chain-link ladders that take hikers to the top of the mountain range. The views from the summit are certainly worth it, but know that people lose their lives here every year.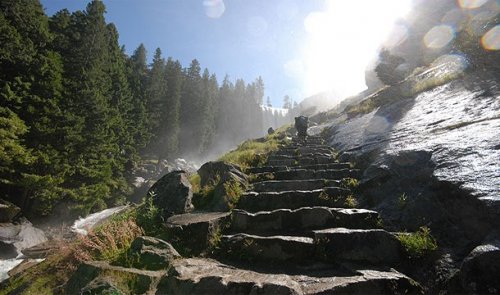 18. Mist Trail, California Despite the fact that many people are just fine climbing, people almost always die here in bad weather conditions.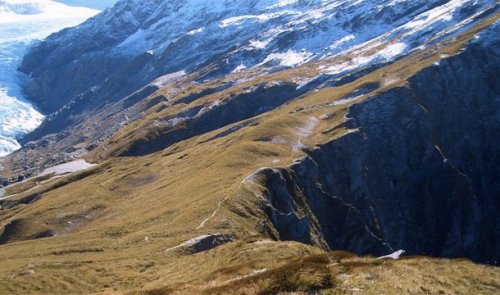 17. Cascade Saddle, New Zealand This place, which owes its popularity to the Lord of the Rings movies, is truly beautiful. However, don't underestimate the danger. A local investigator has even recently demanded that the authorities close the area completely in light of the high number of accidents.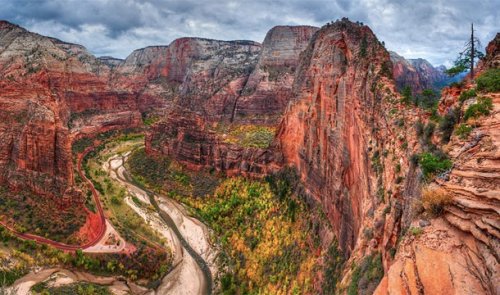 16. Angel's Landing, Utah Given that the passages in this place are so narrow that one person can barely squeeze through them, it's no wonder people crash to their deaths here every year.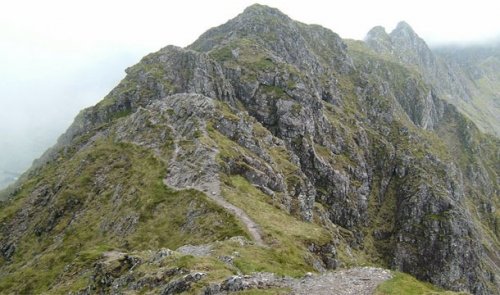 15. Aonach Eagach Ridge, Scotland This is probably not the first place you would expect to find dangerous trails, but on this mountain trail there is no way down, only through the mountains if the weather gets bad (which it often does). As you would expect, accidents are not uncommon here.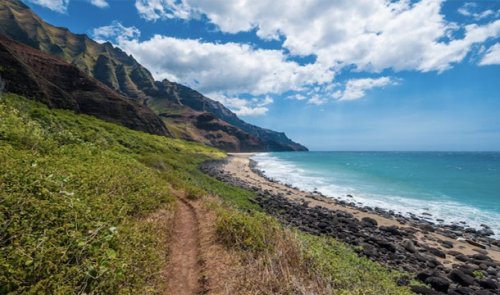 14. Kalalau Trail, Hawaii This 35 kilometer trail certainly seems like a walk through a striking paradise, and it usually is, yet you should be wary of rock falls, slippery ledges and hooligans (yes, you are not wrong, drug dealers often rip off hikers).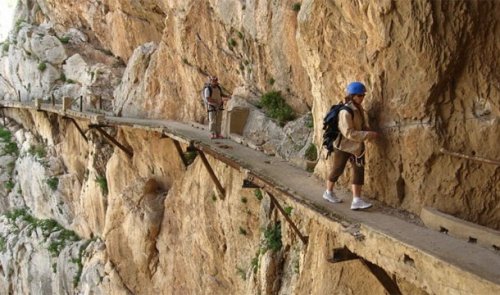 13. The Royal Trail (El Caminito del Rey), Spain Again, one view of this trail will be enough to realize just how dangerous it is.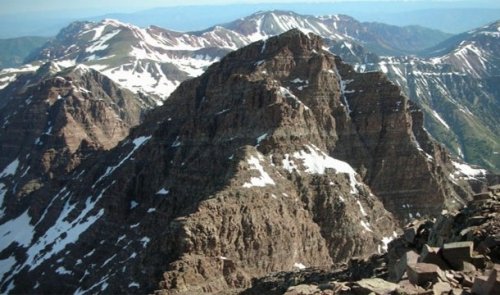 12. Maroon Bells South Ridge, Colorado This ridge is also known as Deadly Bells. A National Park Service sign reads, "The beautiful Maroon Bells…have taken many lives over the past few years. These are not extreme technical climbs, but they are incredibly deceptive. Experienced climbers who didn't know the right routes also died on top of these mountains."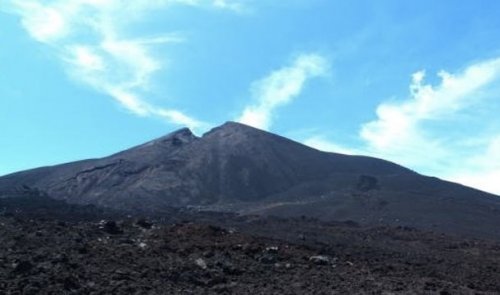 11. Pacaya Volcano, Guatemala Although this active volcano was recently closed due to numerous accidents on its slopes, stubborn tourists make it to the top from nearby local farms.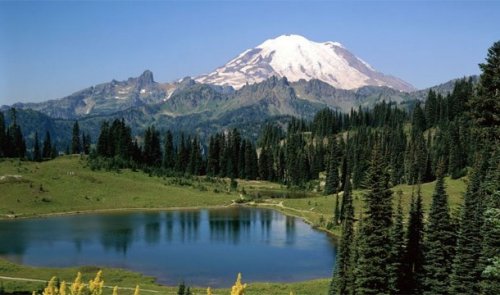 10. Mount Washington, New Hampshire According to the Mount Washington Observatory, Mount Washington typically experiences "the worst weather in the world." Huge numbers of naive hikers have started up the mountain in shorts and T-shirts and get hypothermia halfway up.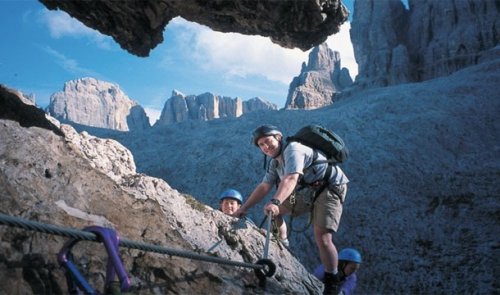 9. Via Ferrata, Italy and Austria These suspension bridges, built by Italian troops during World War II to provide a way through the Dolomites, and the sheer cliffs are a clear hazard.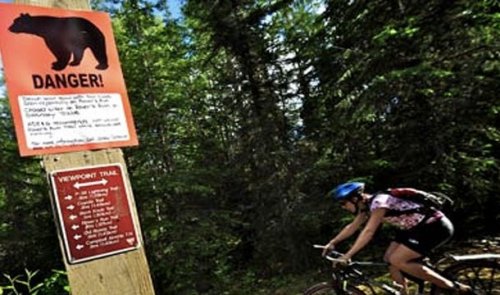 8. Rover's Run Trail, Alaska When it comes to geography this passage is relatively safe compared to the rest of the list. What makes it incredibly dangerous, however, are the frequent bear attacks here. Local officials are even considering closing this area.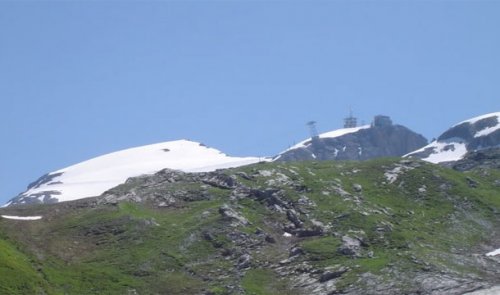 7. Wendenstock, Switzerland With narrow and often slippery paths that are difficult to distinguish from the surroundings, one wrong move on this trail is likely to be the last wrong move of your life.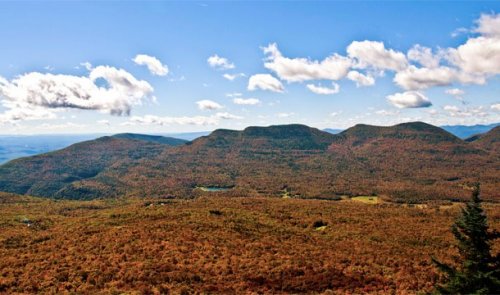 6. Devil's Path, New York This is another trail that hikers tend to underestimate. Although there are no obvious dangers, the winding and slippery trail leads to at least 1 death per year.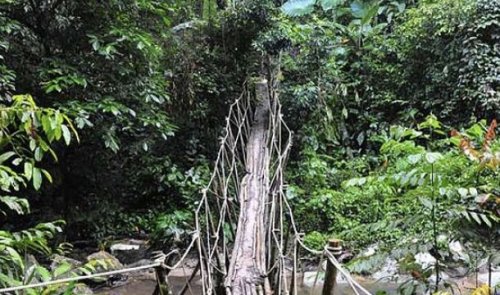 5. Jungle Trekking, Southeast Asia Despite numerous dangers ranging from unexploded mines to hungry wild animals, Laos, Borneo and Sumatra still manage to attract quite a few thrill-seekers.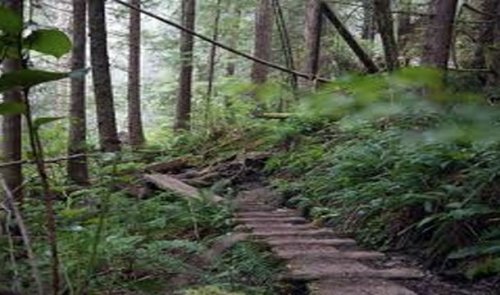 4. the West Coast Trail, Canada This place is ideal for testing your fate, given the presence of wild animals, narrow gorges, and rickety wooden ladders.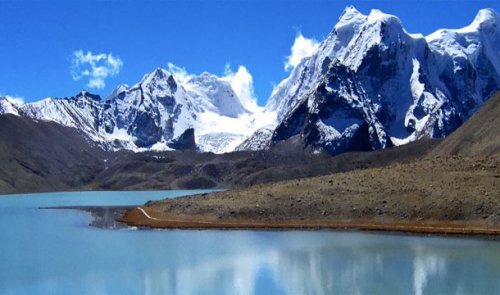 3. Himalayan Treks, Nepal Given the many dangers, from kidnapping and beheading of hikers to treacherous weather conditions and terrain, the Nepal State Department strongly recommends that you stay on the checked road and stay close to camp at the foot of Mount Everest.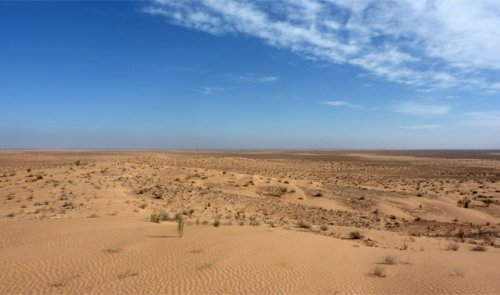 2. Sahara Crossing Although crossing the Sahara Desert involves several thousand different routes, there is no other desert on Earth that people dream of crossing more often than this one. Unfortunately, most of those who do, never make it to the end of the route.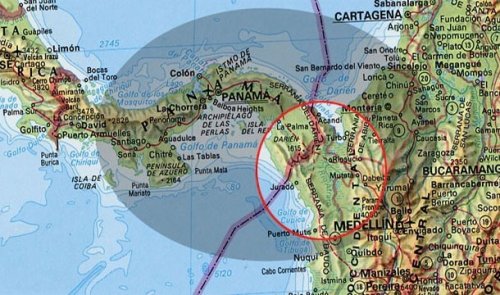 1. Darien Gap, Panama and Colombia The Pan-American highway runs from the southern end of Chile all the way to Alaska, with one exception, the 90-kilometer Darien Gap, which connects North and South America. This area is filled with impenetrable swamps, drug cartels and some of the worst natural conditions on the planet, only those who don't value their lives can venture across the Darien Gap.
Dangerous vacations: the most extreme hiking trails
For most tourists, getting sunburned or caught in a storm are the most dangerous things on vacation. But there are tourists who, for the sake of an extreme pastime, go to the most dangerous routes to get their share of adrenaline. Active volcanoes, frozen waterfalls, bridges over the precipice… All this is a source of unforgettable emotions and experiences.
We present the most extreme tourist routes for your unforgettable vacation.
Rafting, Zimbabwe, Africa
For those tourists who are not enough to see elephants and tigers in the wild during safari, the enterprising people of Zimbabwe have invented an extreme and dangerous rafting route. It takes place in the gorge of the famous and beautiful Victoria Falls. Rafting through the steep and dangerous water rapids, you can simultaneously enjoy the incredible beauty of the scenery around.
But don't get too carried away by the beauty of the river, as there are hundreds of not-so-nice crocodiles living beneath the surface of the water. Local guides deftly guide their tourists past all the dangers, but after all, anything can happen…
Surfing, Maui, Hawaii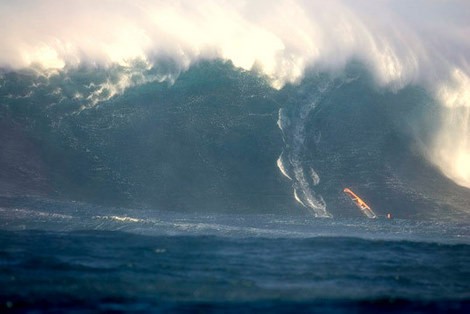 The islands of Hawaii have always been considered a wave-surfer's paradise. Only the most experienced and desperate surfers from all over the world flock to the resort of Maui to ride the biggest waves in the world. It is a truly dangerous and extreme vacation. The height of one such wave averages 30 meters! So far, fortunately, no fatalities have been reported at the resort, as hotel owners warn all beginner surfers and vacationers about the dangers ahead.
Death Road, La Paz, Bolivia
The Road of Death is the most dangerous route in all of Bolivia, located near La Paz. It is an ordinary road, 70 kilometers long, paved and only 3 meters wide. Although, the road is not quite normal – it runs right over a huge chasm in the mountains. The greatest danger comes when approaching an oncoming car.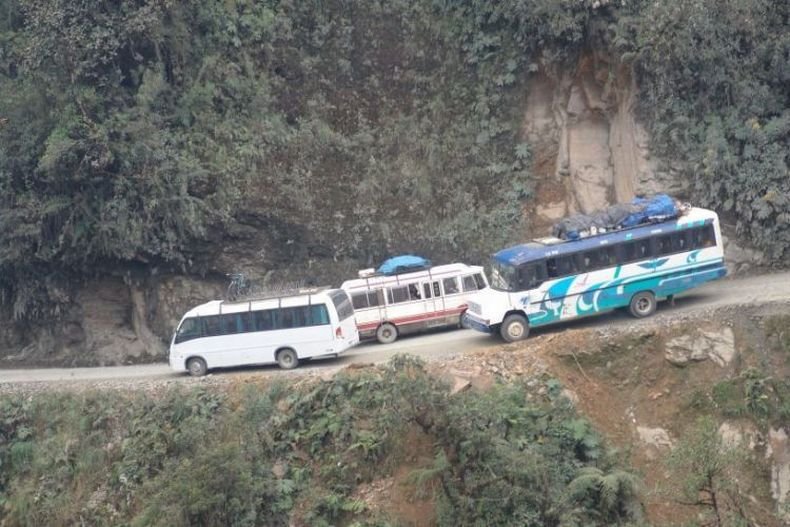 Every year about a hundred people die here, as a result of falling cars into the abyss. Not everyone, even extreme tourists, dare to take this route.
Huashan Mountain, China
China's Huashan Mountain is famous not so much for its incredible views and scenery as for the dangerous bridge around it. It is not a very stable wooden plank with a width of about 40 centimeters. This structure was built in the early 19th century, and since then has never changed. Passes this bridge at an altitude of 1000 meters. Although all tourists, without exception, are provided with a safety rope for safe passage, Huashan is considered to be perhaps the most deadly tourist spot in the entire world.
Ghost Peacock Cave, USA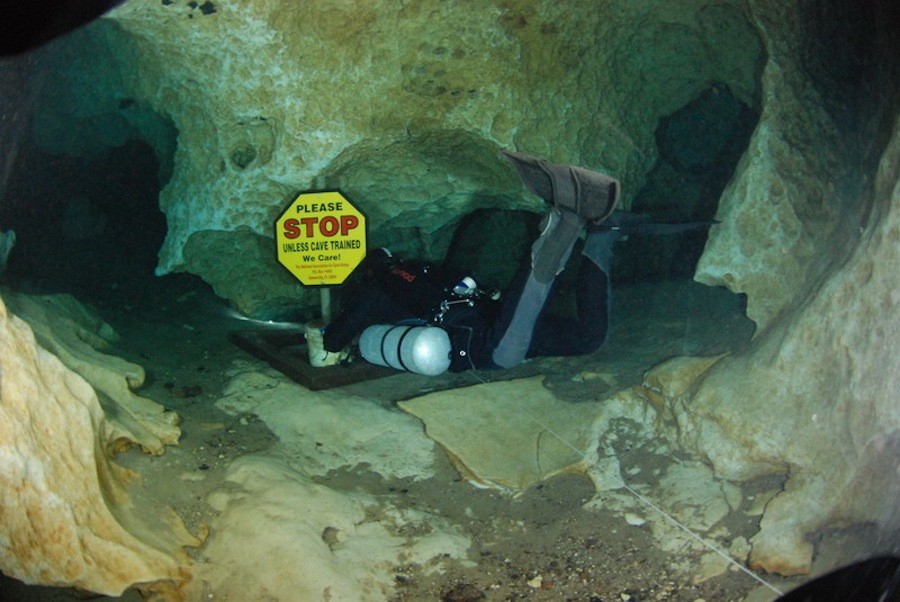 For extreme diving enthusiasts, perhaps there is no better place to be than Ghost Peacock Cave. It is not populated by piranhas or crocodiles, but it does pose a danger of another kind. This is a network of underwater mazes deep underground, stretching for 400 meters. Some passages are only 60 centimeters wide, the passage of which with a scuba diver on his back is a real challenge. Divers have not yet explored all the mysterious depths of this cave.
Cliffs of Mawer, Republic of Ireland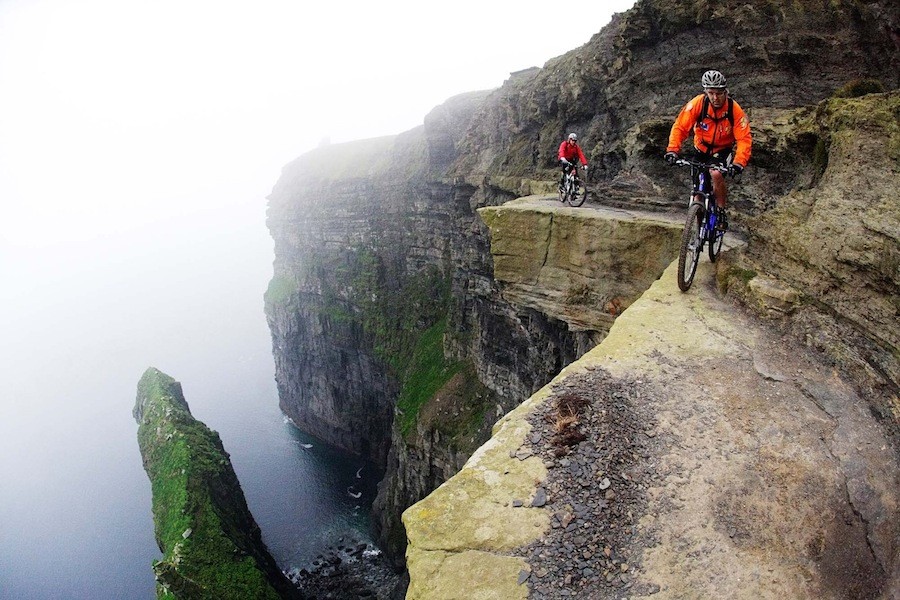 Overhanging the cliffs at 180 meters above the sea floor a narrow sandy walkway attracts adventurous hikers from all over the world. The Cliffs of Moor offer not only beautiful Irish views, but also give a decent dose of adrenaline. The path, which in some places reaches 10 centimeters in width, a favorite place … cyclists! Not all hikers are ready to walk on it. Every wrong turn can cost the lover of two-wheeled vehicle life. It all depends on proper balance and firm hands on the handlebars. And that's likely what the Cliffs of Moher attracts all the daredevils.
Diver's Mountain, Alaska, USA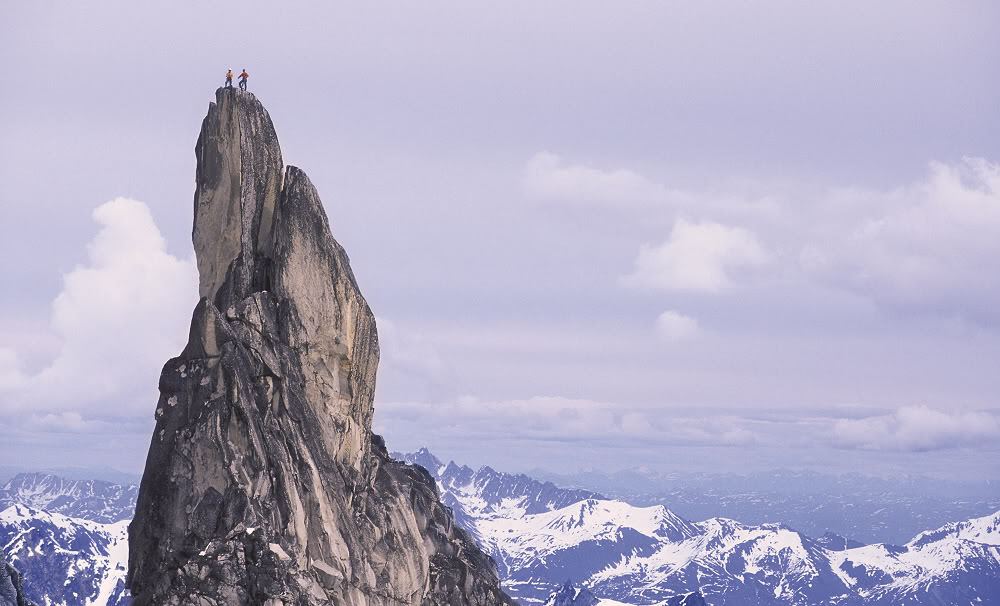 One of the famous landmarks of Alaska is Mount Diver. Although it looks more like a huge stone spire than a mountain in the standard view. The slope of the mountain is at a 75-degree angle, which challenges even the most experienced mountaineers. Before climbing the mountain, which is 300 meters high, the tourist must still overcome a long route on the frozen glacier.
Rocky Mountain Ice Falls, British Columbia, Canada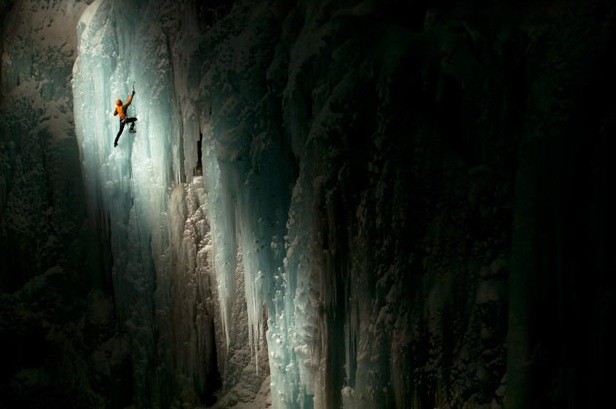 Mountain climbers, on the other hand, for whom the usual mountain climbs are no longer much of an extreme experience, prefer to climb a frozen waterfall in the Rocky Mountains. British Columbia is home to the most impressive waterfall, 182 meters high. In summer a huge amount of water falls here every minute, but in winter it is the center of all Canadian mountaineering. Not only is the ascent itself an incredible experience, but the road to the falls itself is just as amazing.
Guatemala Volcano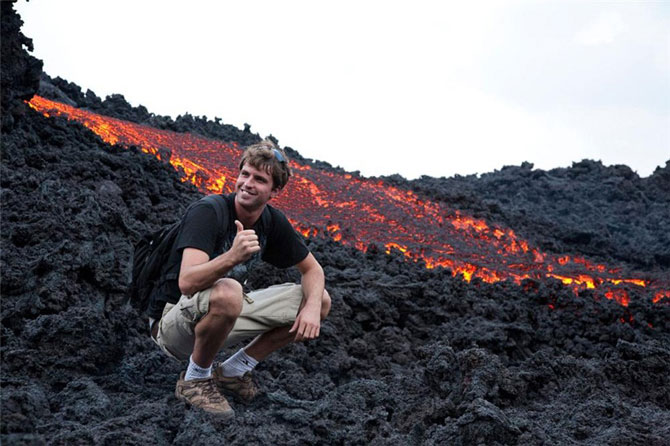 No less extreme route runs through the mountains of Guatemala straight to the active volcano Pacaya. The authorities of the country, climbing on it categorically forbidden. The volcano has recently erupted 23 times.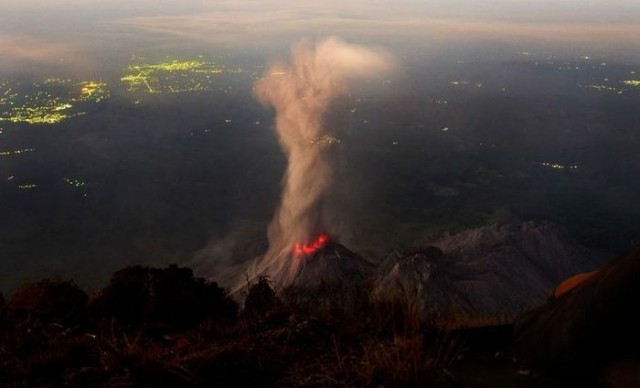 This route is not the most comfortable. There is an incredible heat around, and your shoes are just melting from the lava, which is actually used to climb.
After each new eruption, the flow of tourists increases.
Volcano in Chile
The hiking route to Villarica Volcano in Chile is radically different from the ascent to Pacaya. The entire active volcano is covered with a huge layer of snow. Only in places do hot streams of molten lava flow, which constantly erupts from the crater at the top. On the territory of this park, there are two other volcanoes, which can also be visited by tourists.