A Visit to Santa Claus.
and his assistant Tarja Kunnas
VISITING SANTA CLAUS.
The story of Santa Claus and the Christmas gnomes
Far, far away, at the very edge of Lapland, in the land of polar night and northern lights, among the endless snows and untraversed lands, rises Mount Korvatunturi. And at the foot of it hides a tiny village. There are houses and small workshops, and pens for deer, and even the most real airfield.
This village is located so far away that no one has ever even heard of it. Only one day, two old men wandered into it by chance. However, when they returned home and told their friends and neighbors, no one believed them. Of course, who could get so far and build a village? Unless it was Santa Claus himself.
But that's the thing, it's Santa Claus who lives in the village. Yes, yes, everyone's favorite good-natured old man with a long white beard, who every year at Christmas brings gifts to children. Santa Claus has a wife and numerous gnome helpers, as well as a herd of reindeer.
No one remembers when or how Santa Claus came to these parts, and he only chuckles into his beard if you ask him about it. Maybe Santa himself has already forgotten.
But the dwarves tell us that they used to live in the woods and villages and work as housekeepers. But people started building cities and factories everywhere, and there was no room at all for the housekeepers, so they had to move north to the foot of Mount Corvatunturi.
The Christmas dwarves are a very skilled people. They can do anything you ask of them. They include carpenters, carpenters, seamstresses, painters, mechanics, glassblowers, masons and even bow tieers. They make Christmas presents for all the children in the world.
There is enough work for the whole year – from January to December. After all, we must not forget anyone and count all the gifts. But there is nothing to worry about: in the office of Santa Claus works great organizers and accountants, so that everything will be done in time.
Life in the village of Corvatunturi has been buzzing since early morning. Even before dawn, the dwarves are awakened by the smell of oatmeal porridge, which Santa Claus' wife is boiling in a huge pot. The white-bearded old men jump out of bed and, like boys, run to the table.
No one wants to go without oatmeal. After all, porridge is extremely tasty!
After a hearty breakfast, the dwarves leave for work.
The dwarves' wives stay at home.
They have to clean up, cook dinner, feed all the pets, big and small, and make aromatic coffee.
And gnomes like to drink coffee with buns more than anything else in the world. After coffee they have to do laundry, iron, sew on buttons and darn socks. In general, gnomes are neat, but at work, anything can happen. Who hastily pinned to the bench edge of the jacket, and who inadvertently knocked over a jar of glue in his pocket. But despite the little troubles, everyone in the village live very amicably. Therefore, even wild animals are happy to stay here for the winter.
After a hard day's work, everyone rests and slowly gets ready for sleep. Some fall asleep as soon as they wash their faces and brush their teeth, others think it is a good idea to have a little snack for the night, and some just read a book.
The dwarves all live together, but each has its own crib and shelf, where the most necessary and favorite things are kept. However, often these things strangely end up on the floor, and then the wife of Santa Claus swears that the gnomes' hut is again a shambles. But it doesn't bother them at all, the dwarves even say it's much cozier this way.
Dwarf Arthur used to work as a housekeeper in the stable and used to sleep in the hay. They say that once he tried to sleep on a bed, but no matter how he tossed and turned, he could not fall asleep. Of course, how can you compare smooth sheets with prickly fragrant hay!
Gnome children go to school, just like all ordinary children. There they learn to read, write, count, sing, and draw.
The most favorite subject in the school gnomes – zoology. Of course, because the animals in the village is invisible, and they are all tame. Any girl can easily look into the mouth of a ferocious wolf and count how many teeth he has. But now it's geography class. The teacher is checking her homework. The Christmas gnomes need to know very well where the different countries are, and by no means confuse Ireland with Iceland or Austria with Australia.
Most of all there are labor lessons on the schedule, and they are taught by experienced master gnomes. The children do their best, because the best work will be judged by Santa Claus himself, and if he likes any of the crafts, it can become a real gift.
Santa Claus's reindeer graze in the pastures at the foot of the mountain slopes, where the jag grows. Former forest gnomes work as shepherds. They like such work, having been used to spending all their time in the forest since they were born. The gnomes are helped by herding dogs. Deer are usually very calm animals, but among them there are mischievous animals, which sometimes even have to be shouted at.
At night, dwarf herders climb into the lopar huts on the poles, so that wild animals do not steal their supplies from their backpacks and pockets.
And when crimson autumn arrives, all the master gnomes immediately want to become shepherds. The mountain slopes at this time are unusually beautiful, and the bright-colored caps of the gnomes fit well into the landscape.
Santa Claus's reindeer are quite easy to herd – you can't confuse them with others, because each one has a little silver bells in its ear. And if some reindeer accidentally get lost, by the ringing of a jingle bell he will be found immediately.
In the village of Santa Claus has many different workshops: carpentry, sewing, spinning, pottery, pottery and others.
There is an incredible noise in the carpentry workshop. Saws are tinkling, hammers are knocking, drills are whirring, sawdust and shavings are flying everywhere. This is where the dwarves make presents out of wood. What they don't invent: from tiny cell phones to huge doll houses. And yet, you have to be very careful in the workshop, because the machines here are not at all toy-like.
Visiting Santa Claus. The story of Santa Claus and the Christmas gnomes. Kunnas Mauri, Kunnas Tarja – reviews
Under the Christmas tree I bought the book "Visiting Santa Claus" by Maury Kunnas .Maury Kunnas is very popular right now. But my son and I are not yet imbued with his work. He reminds me a little of Scarry with his pigs and dogs as characters.
How happy I am that this book came into our house! This is the second year in a row that I've had my son do Advent before the new year. Last year he just got little gifts, but this year the gifts were accompanied by tasks that he had to do. According to the legend, the tasks are brought by gnomes.
Hi all! Late fall is the time when you start to think about the upcoming holidays and presents under the Christmas tree. Kids are asking more and more about the letter to Santa Claus), waiting for the winter gifts. We also create a magical mood for them and ourselves.
This is the second edition of this book, the first one I did not get, so I'm happy to get in Labarinta second edition. The quality of the publication is top-notch – printed in Lativia on coated paper. The book is definitely a gift for the New Year or Christmas. What is it about? It's about how Santa Claus lives.
We got the game Magnetic Stories when the child was one year and 8 months old. It's not too early – that's it In my review, I will tell you what to start with, and how to "drive" the baby to the independent storytelling of fairy tales with magnetic characters.
Hi all! I want to tell you about the traveling theater, the play which we had the opportunity to visit. On the eve of Victory Day, the teachers decided to treat the kids to a theatrical performance. For some reason they decided not to go to the theater, but to invite the theater to us.
Did you go dog sledding? And we went sledding with malamutes and huskies, cuddled and made memory picture, and we even had fun with the shaman.
I want to tell you about a very exciting and unusual excursion, which we had just this year. If you want to get acquainted and to learn about Alaskan malamutes and Siberian huskies, and also to drive a dog sled, you will definitely like it.
Hello, my name is Marina, I have a son Vova 5 years old and daughter Katya 2.5 years old. Recently on Akademika Anokhina Street, thanks to the work of the staff of the organization "Union of Children's Centers" ( [link]), opened a kindergarten "Visiting a Fairy Tale". We have been going for only one month. We like it very much.
Hello! I want to share my impressions about the recreation center "Visiting Fairy Tale. As far as I know the base was opened this year, it is clear that everything was built with a soul. There are three houses on the territory of the base named after the motif of fairy tales: Prostokvashino, Masha and the Bear, the Goldfish. The houses inside are all exactly the same.
The most New Year's gnomic show of the year. New Year's Eve 2018-2019. A sea of positive emotions and gnomes))))
If you want a miracle and fun, then Dwarves rush to the rescue) Little and big helpers of Santa Claus will entertain both children and parents, and it will be very, very fun. The highlight of the show, in my opinion, is the dwarf Loloka the most enchanting, most rousing, funniest and coolest dwarf in the world.

I read about this wonderful book on this site (thanks for the reviews) and decided to buy it. Moreover, the price is a penny. The book cost me just 74 rubles – I ordered it in the online store. I thought that I would get a small, thin, completely ordinary children's book, but I was happy to get it.
This crabby is one of our kids' favorite toys. We bought it four years ago for our daughter. The toy, which "knows" how to sing songs and interestingly tell stories in person, my daughter immediately liked it. Literally immediately, she began to press the buttons and, as they say, "order music.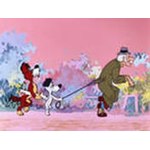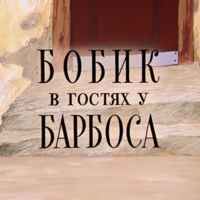 "And where does Grandpa sleep? – Over there, in the hallway, on the rug." A cartoon about the life, thoughts and attitudes of a pet dog and a stray dog, the song from which is on my lips)
HELLO TO ALL) The song "He doesn't bark, he doesn't bite, he doesn't dash at passers-by" is known if not by everybody, then by many people who never even saw this masterpiece of Soviet animation.
◾I'm surprised there hasn't been a review for this book. After all, it is one of the basic books on personal finance. Lots of pictures. My experience◾
Hello all) In Russia, many people live from paycheck to paycheck, and I was no exception. I have often heard around me that those who are lucky live well. With age I began to notice how most people do not look at what they buy and do not plan their budget at all, and the motto of life is "Live here and…
Menstrual pain is not recognized as a serious enough problem in both medicine and society. After all, we are talking about a disease that affects only women.
Hello! I had an internship in a maternity hospital where I had to communicate with obstetricians about pregnancy management, delivery and cesarean section surgery. Endometriosis and adenomyosis are some of the common conditions that significantly ruin women's lives.
❤️ For my crunchy joints that were scaring half the gym. The one product I was expecting the effect of just for my joints and not for my skin and hair. But I got a complete combo.
A few months ago I started actively going to the gym. My wonderful coach began to joke about my crunchy joints from workout to workout (you do such a squat and half of the hall can hear the crunch in the ankles of your feet, it's really funny, if it were not so …
Good afternoon, lovers of romantic movies! I haven't always been able to ponder what kind of character stock a director who makes high quality romantic movies should have. Such movies tend to have thousands of variations, just like real life stories.
I lost my nails after a pedicure at a salon, and now I only trust myself. Three simple steps to perfectly smooth heels, costing no more than 10 rubles per procedure. Remove Oniholisis at home, in compliance with all hygienic rules.
Hello reader! Finally, on the threshold of a beautiful sunny time (though not particularly spoiling), and this is the time of open clothes and feet. The season when you need to show the pounds gained over the winter. During these months, it is necessary to pay special attention and especially to watch the skin of the body, hands and feet.