The smallest country in the Caribbean: how much does it cost to live in a cozy tropical paradise?
There is a perception that the Caribbean is a place just for luxury travelers. In fact, the Caribbean region includes 30 countries, some of which are on the brink of survival, while others have a very high standard of living. In general, local prices can not be called low. But a trip to the Bahamas or Dominican Republic, for example, will cost more than a trip to Jamaica, Cuba or Haiti.
Let's consider the cost of living in the Caribbean on the example of one of the most developed countries in the region – St. Kitts and Nevis.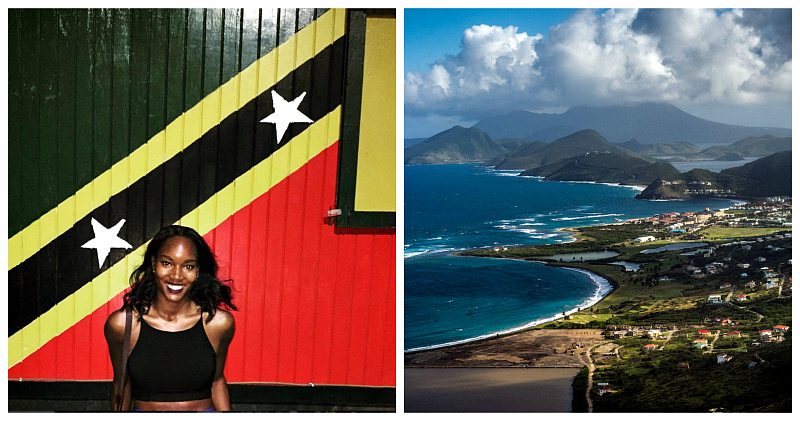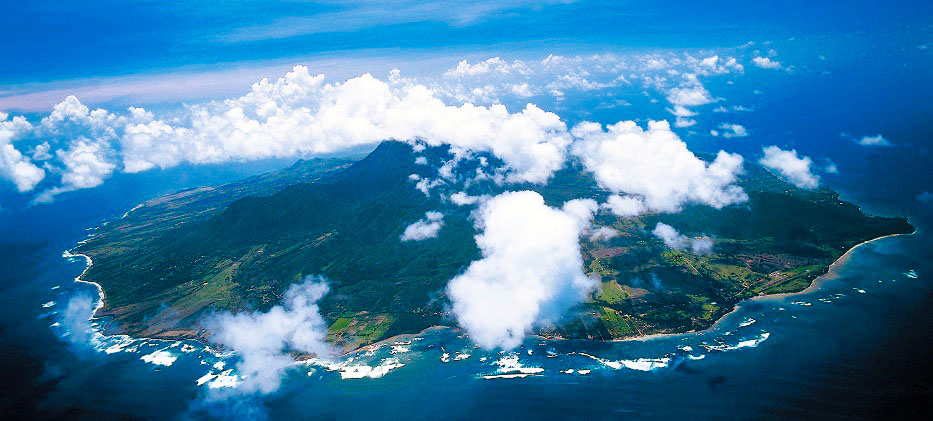 St. Kitts and Nevis is one of 13 independent states of the Caribbean region, which is located on two islands of the same name. In total, there are 29 countries in the Caribbean, among which are the possessions of the United States, France, Great Britain and the Netherlands. The minimum wage in St. Kitts and Nevis is high relative to other points in the archipelago – almost $3 an hour, and the average wage is about $1,200 a month. Therefore, and prices are higher than, for example, in Cuba or the Dominican Republic.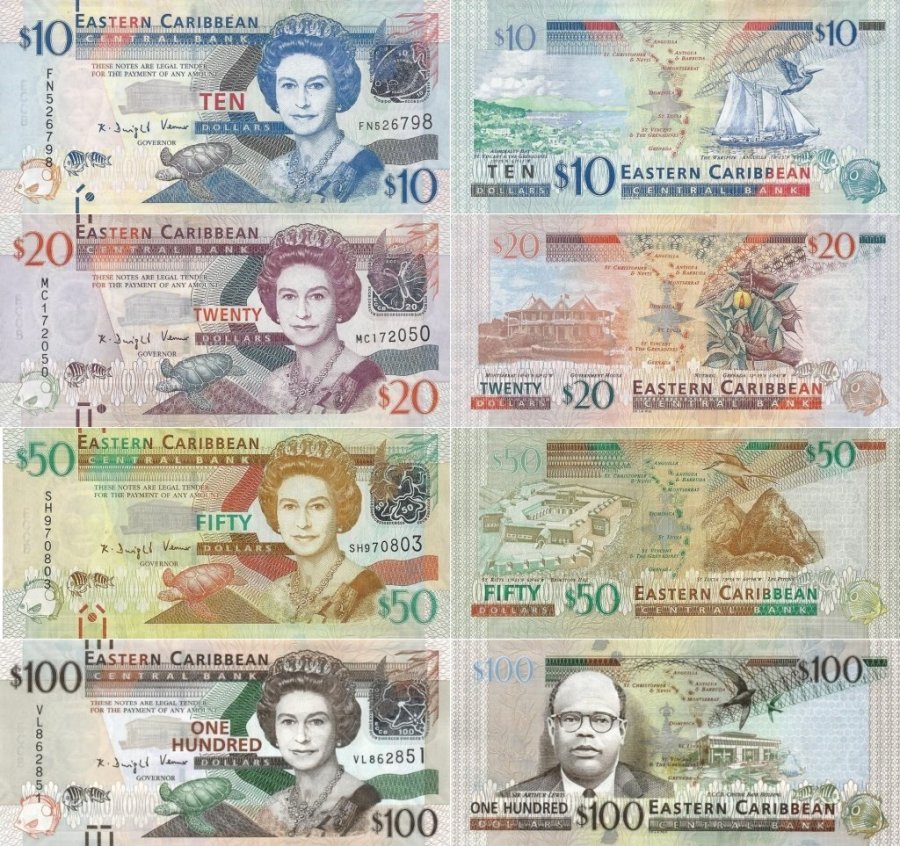 The local currency is Eastern Caribbean Dollar (XCD), but even more usual U.S. dollars are used. And the main language is English, so to communicate with locals no problems.
Living expenses
Buying a flat. The cost of studio apartments on the island of St. Kitts and Nevis from 120 thousand dollars, and a small house will cost about 230-250 thousand.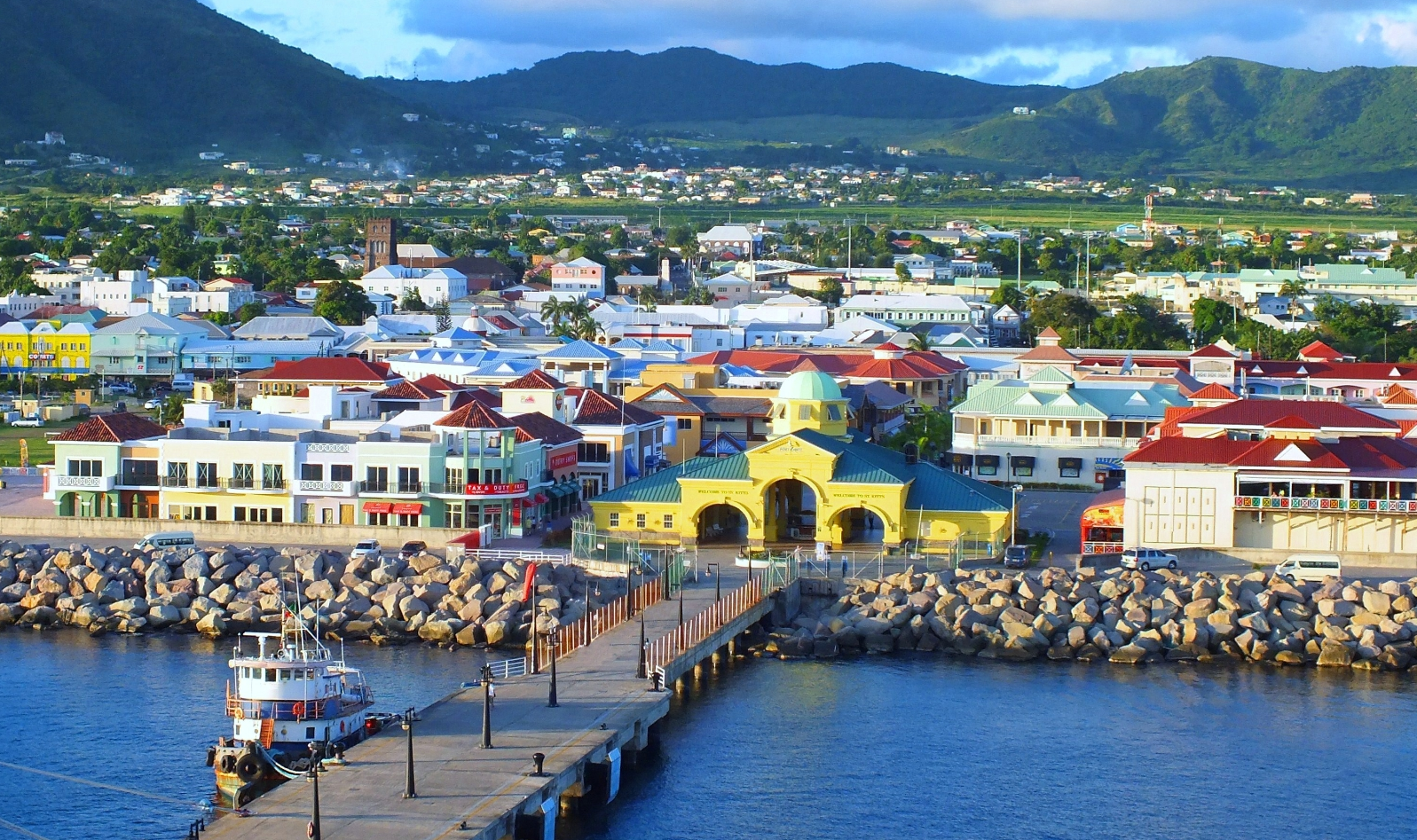 For 350 thousand dollars is quite possible to buy an old villa with a plantation. And although for that money it will not be the best condition, but at your disposal – a large plot, where you can organize your own farm.
The plus side of buying a home on the islands is the possibility of obtaining a second citizenship within four months after the deal. And citizenship, along with the owner of the property are also all family members and relatives.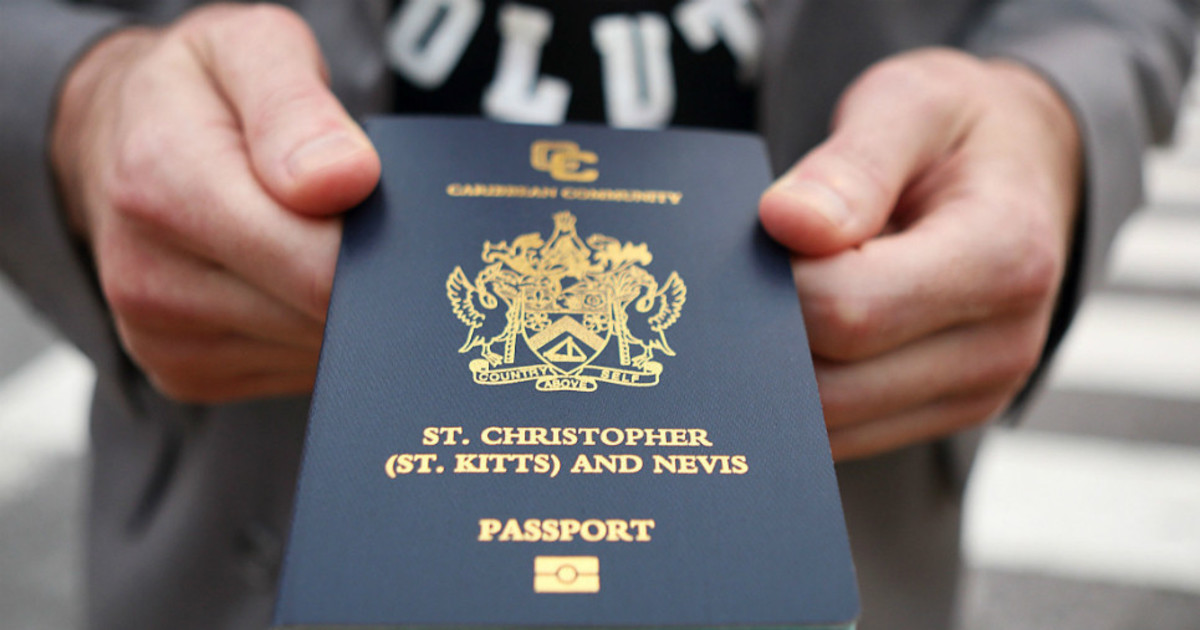 Over the past 10 years has been granted more than 10 thousand passports of St. Kitts and Nevis. Citizens of 127 countries participated in the program, but the most active investors – from Europe and Asia. And in 2014, Pavel Durov received citizenship of this small Caribbean country.
Rental housing. Rent a one-bedroom apartment in Basseterre – the capital of St. Kitts and Nevis – will cost $ 600-800 dollars, depending on the area of the city. Two-bedroom – in 1200-2000. Roughly the same prices in Antigua and Barbuda – literally $100-200 dollars cheaper.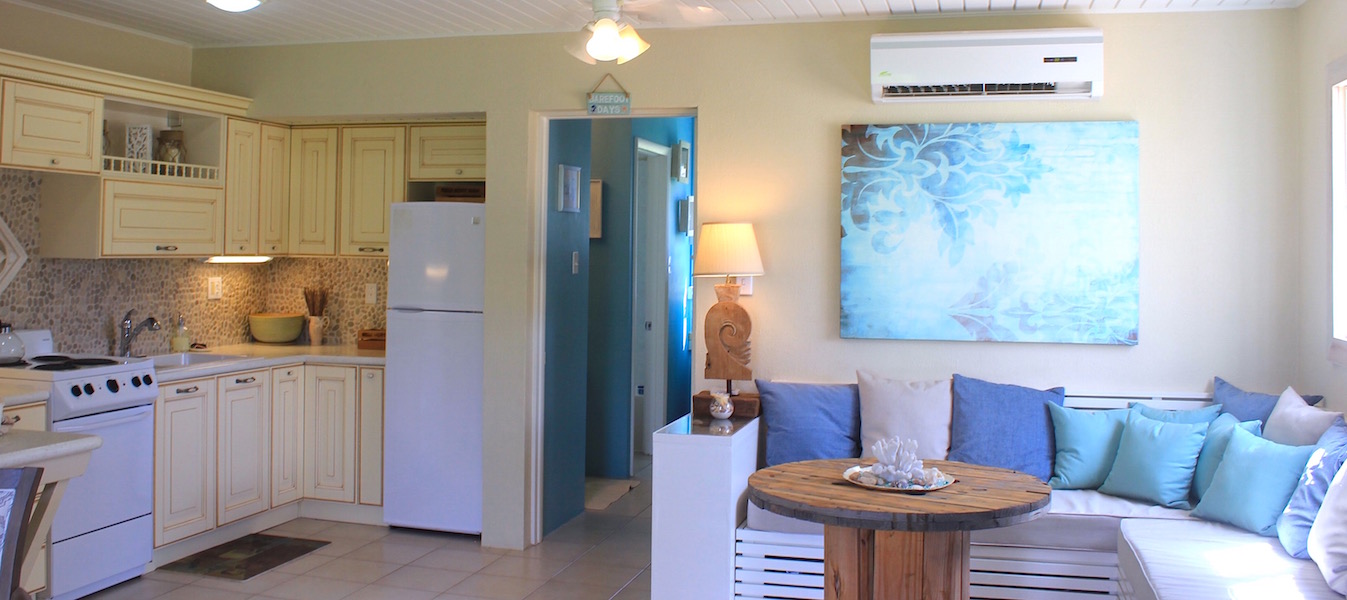 Borrowing a house for short-term rentals also comes at a cost: The cheapest room – in the neighborhood of $ 40-50 dollars a night.
Utility bills. For a spacious apartment (heat, electricity, water, garbage disposal) be prepared to give a monthly fee in the range of 160-190 dollars. Unlimited home internet will cost an average of $ 60-80 dollars.
Transportation and communications
Public transportation. St. Kitts and Nevis has an extensive network of buses and shuttles. A trip will cost $0.5 to $2.5 depending on the type of vehicle and distance.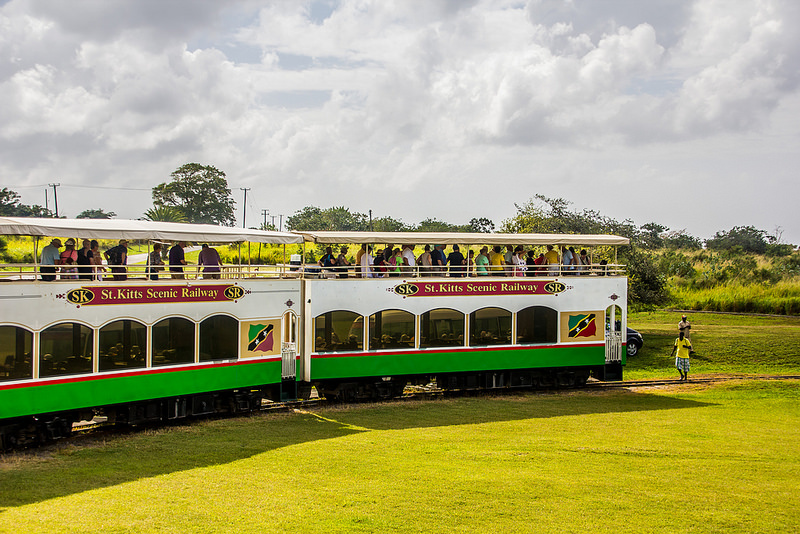 The railroad runs along the coast, and there are ports in every city, the largest of which are in Basseterre on St. Kitts and Charlestown on Nevis. A ferry can easily be taken between the islands of the state.
Auto. To rent a car costs at least 30 dollars a day, depending on the make and condition of the car. The basic cost of buying a car such as a Volkswagen Golf (engine – 1.4 liters) – 30 thousand dollars. A liter of gasoline costs $4.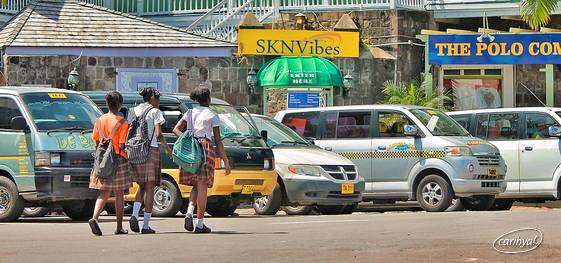 Cab in the islands is also expensive – just for landing you will take an average of $ 12.
Communications. St. Kitts and Nevis has three standards of mobile communications: GSM 850, GSM 900/1900 and TDMA provided by four local operators. There are pay phones everywhere which can be used to make international calls. You can buy calling cards at most convenience stores and drugstores.

One minute of cell phone calls costs about $0.3, and unlimited mobile Internet – $40. There is also a well-developed network of Internet cafes.
Food and Clothing
Supermarkets. Prices for food are not the lowest, so the big question is what is more profitable: to cook on their own or still visit the local cafes.

The average cost of products in the stores of Buster:
Milk (1 liter) – 3.5-4 dollars. Local cheese (1 kg) – 6-12 dollars. Fresh bread (500 grams) – $3-3.5. Eggs (12 pieces) – $3-3.3. Chicken breast (1 kg) – $8. Water (1,5 liters) – 2,5 dollars. Wine (bottle) – 15-20 dollars. Beer – 2-4 dollars. White rice (1 kg) – 3 dollars. Tomatoes (1 kg) – 3,5-4 dollars. Potatoes (1 kg) – 2 dollars. Apples (1 kg) – $ 7-8. Oranges (1 kg) – 4 dollars. Lettuce (1 head) – 2 dollars.
Restaurants and cafes. To have dinner in a cheap cafe is around 10 dollars per person. And if you look at a fast-food restaurant of McDonalds type you will not save much: a complex like McMeal here will cost $9-12. For a cappuccino, make another $4 and a bottle of Pepsi, $2. A three-course dinner at a more expensive restaurant for two will cost about $65-70 (not including drinks).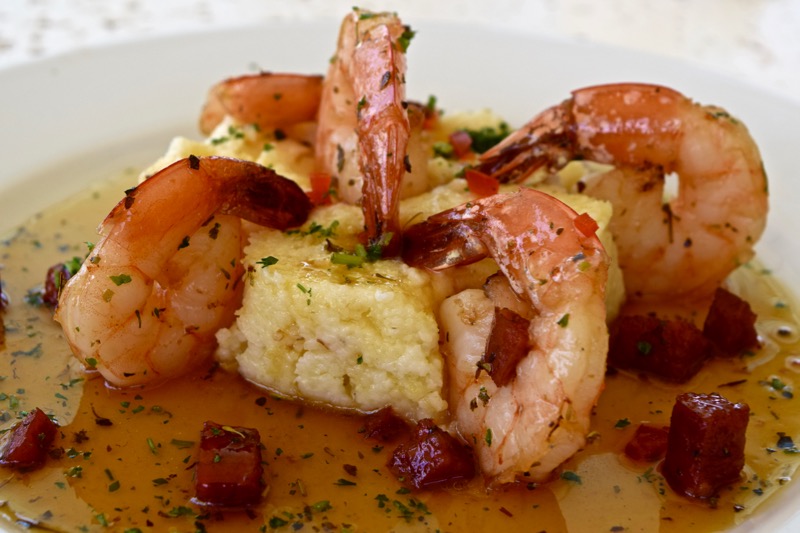 Traditional dishes in the Caribbean islands are seafood in various variations accompanied by vegetables and rice. But locals also willingly cook poultry, pork, lamb, peas and potatoes. Desserts are mostly fruit.
Clothing. Going to the Caribbean, remember that many countries here belong to the duty-free zone. The best islands for shopping are Barbados, Jamaica, Antigua, Aruba, Martinique, Grand Cayman.
As for St. Kitts and Nevis, the cost of clothing here is not much different from European prices. For example, Levi's jeans will cost 50-70 dollars, shoes (branded sneakers, leather shoes) – 70-80 dollars, a summer dress – 30-35 dollars.
Other expenses
If you have time left for yourself in addition to work weekdays, you can go to the movies for 5.5-7 dollars and buy a monthly subscription to a fitness club for 60-80 dollars a month. Most of the attractions here are natural, so visiting them does not require much expense other than transportation.
For one visit to the doctor, if you don't have insurance, you will have to pay $85-90 dollars.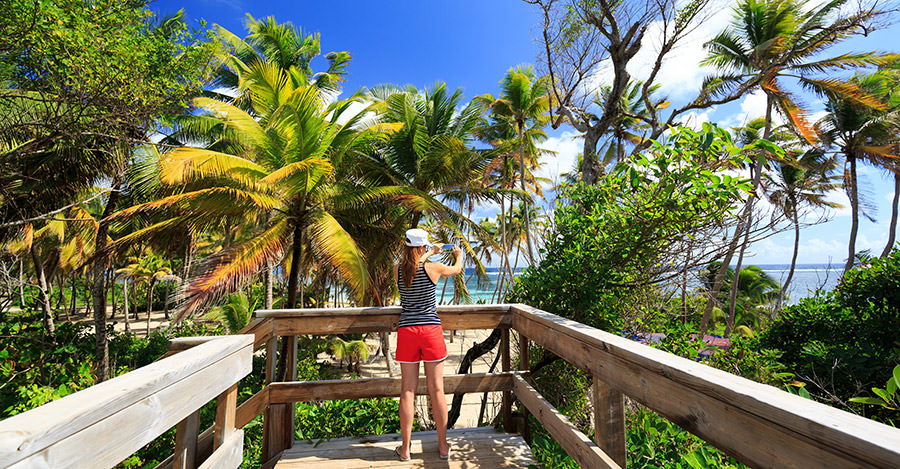 If you want to travel and visit different islands in the Caribbean, the best way – by flight. There are a lot of daily flights, although the prices are not the lowest. For example, for each flight between the Lesser Antilles will have to pay in the area of $ 100. A ticket from St. Kitts to Antigua costs about $120-140, and to Nevis – $80-90, although the trip will take 30 minutes in the first case, and only 15 minutes in the second.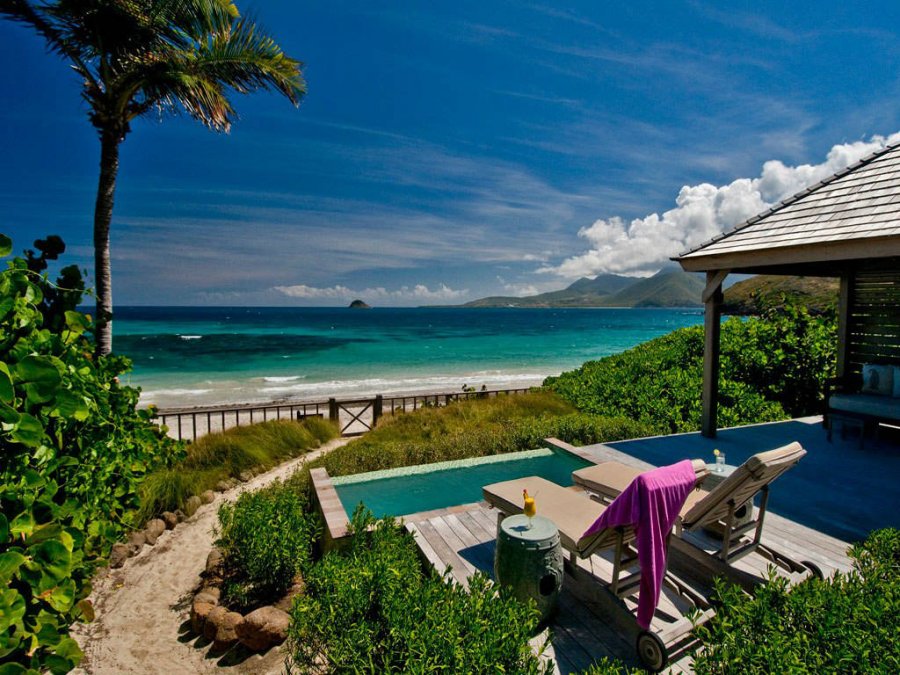 So, if you decide to live in the Caribbean for a while – for example, in St. Kitts and Nevis, be aware that for the luxurious natural scenery and relative privacy due to low population density you will have to pay a lot. Assuming that you rent a one-room apartment, eat alternately inexpensive cafes, and then home, use public transport and not forget about the entertainment – a month you need about 1200-1400 dollars.